Best 4x4 2022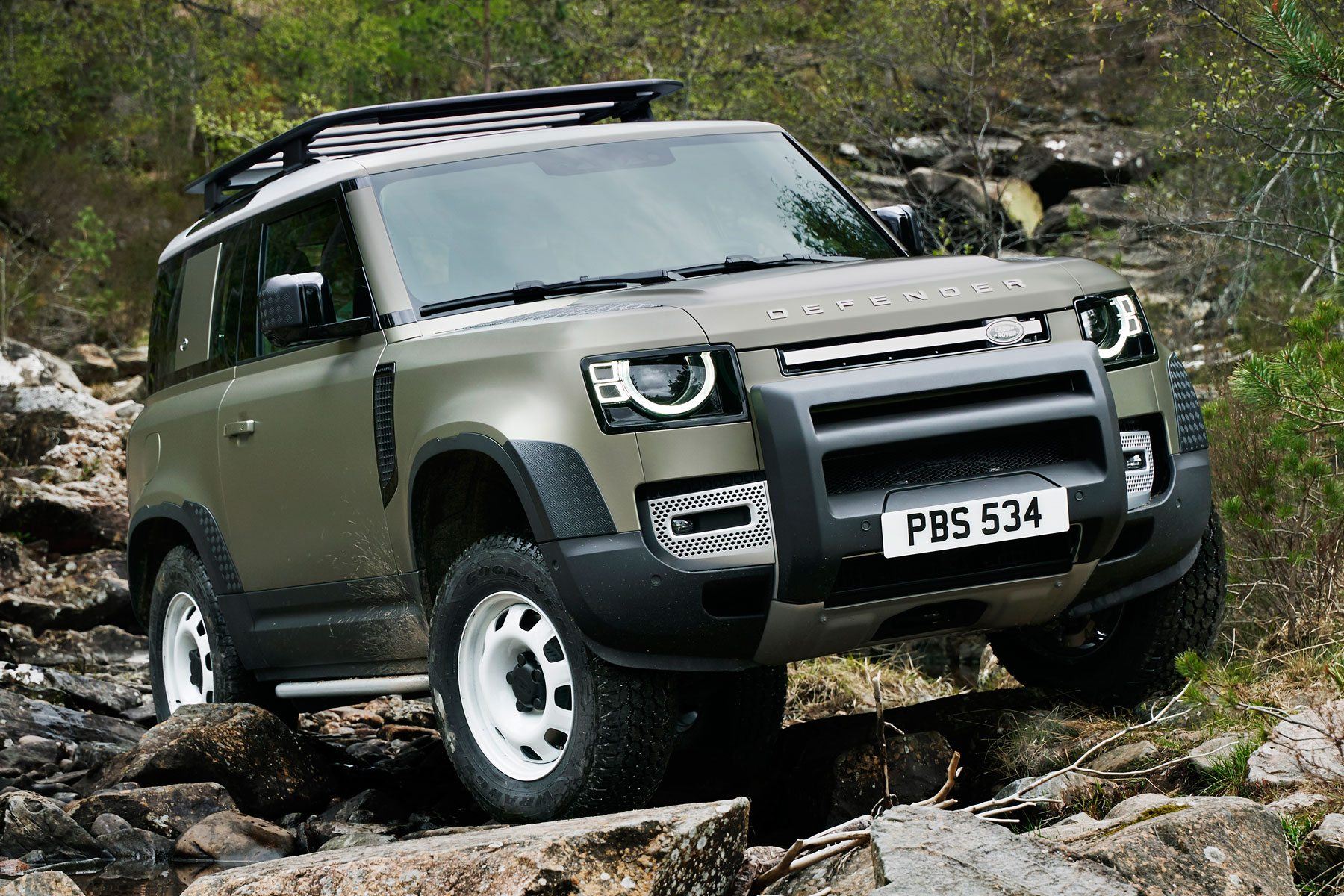 SUVs are all well and good, but it's a bit embarrassing when the weather turns nasty and you find their two-wheel-drive mechanicals don't deliver the grip their rugged styling suggests.
This is when you need a proper 4x4: an SUV turned up to the max, with sophisticated underpinnings splitting and juggling drive between all four wheels. If there's the merest hint of grip underfoot, the best 4x4s will sniff it out and get you rolling, while lesser models are left spinning their wheels.
Naturally, proper 4x4s are big and brutish machines. They're built to take on mud, snow and sand, rather than Chelsea side streets. But they still have style of their own – indeed, most SUVs are designed to mimic their upright style and no-nonsense attitude.
Not all 4x4s are big, as we shall see. They are all, however, amongst the most unstoppable machines on sale. If you have somewhere to be and don't want to risk getting stuck, here are the best 4x4s you need to consider.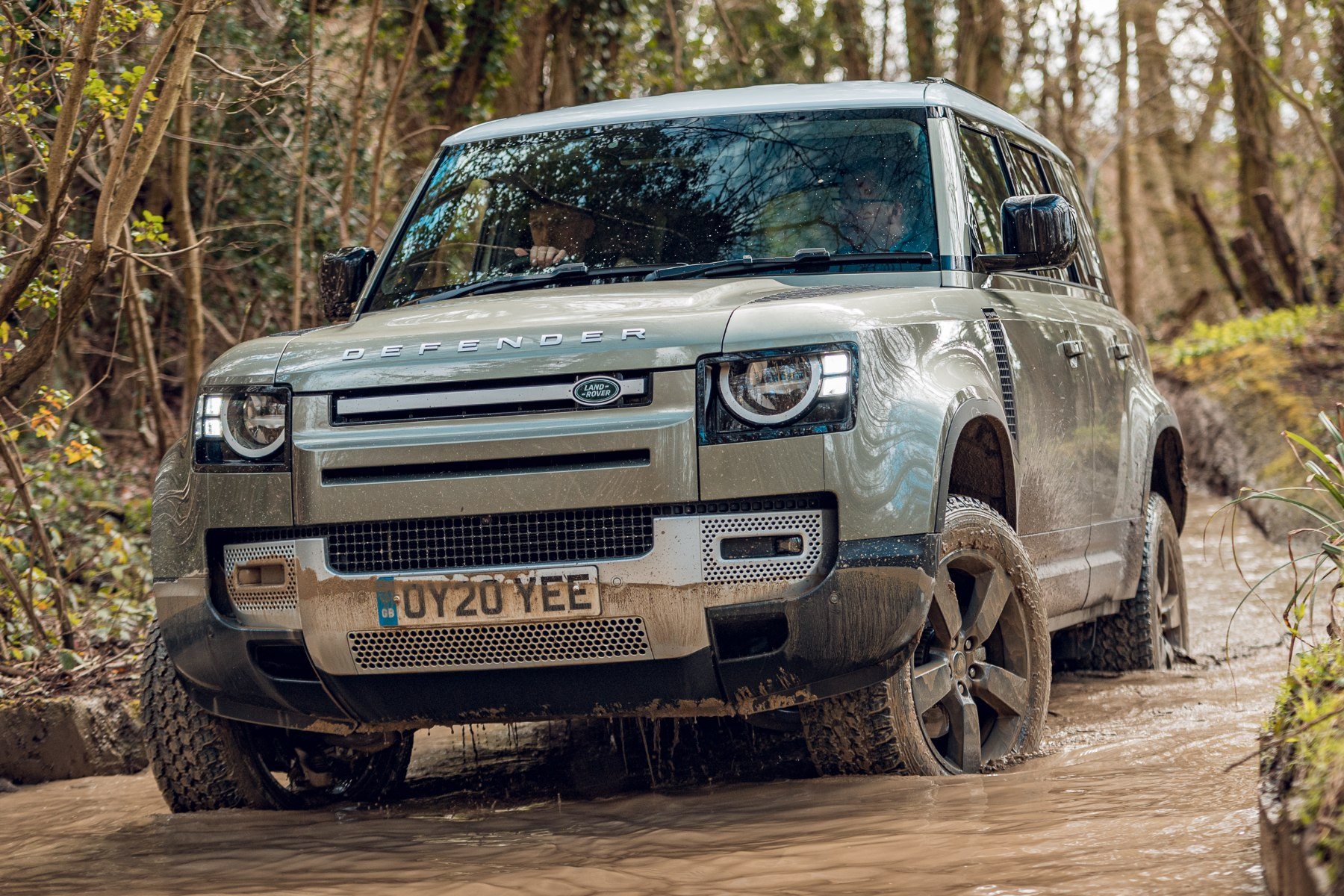 Land Rover Defender
The Land Rover Defender is the best 4x4 you can buy right now. It's pretty much unstoppable, in any situation, thanks to a brilliantly over-engineered all-wheel-drive system and expertly-honed dynamics. It has a wading depth of 900mm and can tow up to 3.5 tonnes, while the ingenious Terrain Response tech will help the Defender cope with whatever the world throws at it. Take it in either 90 or 110 guises: either is a design icon, expertly blending a traditional Land Rover look with contemporary touches. The interior is a masterpiece, as is Land Rover's latest Pivi Pro infotainment system, and you can even get a plug-in hybrid Defender capable of driving 27 miles in pure electric mode. Alternatively, if you're less worried about saving the planet, there's a full-fat V8 version.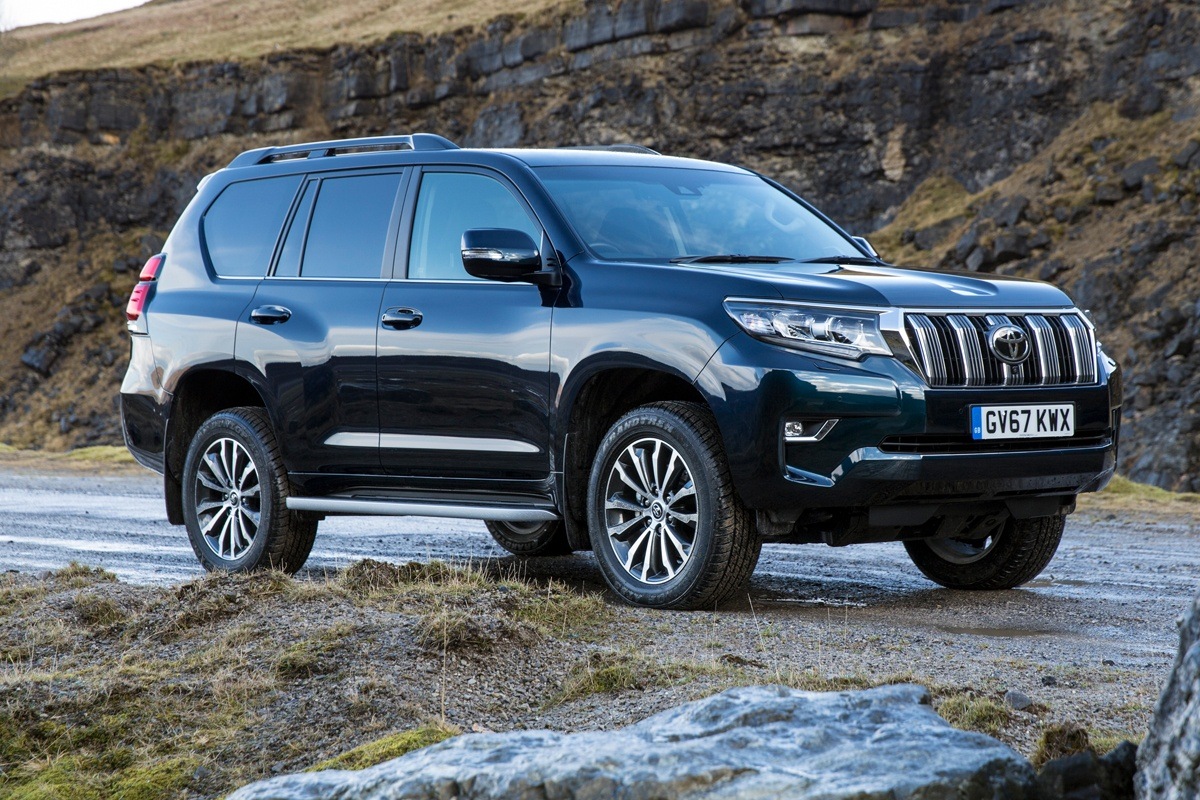 Toyota Land Cruiser
The Toyota Land Cruiser is a 4x4 born to take on the Outback. People the world over swear by them, because not only are they so capable, they are also exceedingly reliable. The Land Cruiser takes you off the beaten track, but is also guaranteed to bring you back. Multi-Terrain Select tailors the car's systems to what lies beneath, and the clever Kinetic Dynamic Suspension System shrugs off the challenges of undulating terrain. The Land Cruiser is also surprisingly luxurious, with the range-topping Invincible offering a top-drawer JBL sound system for keeping you entertained while exploring the wilds of Africa.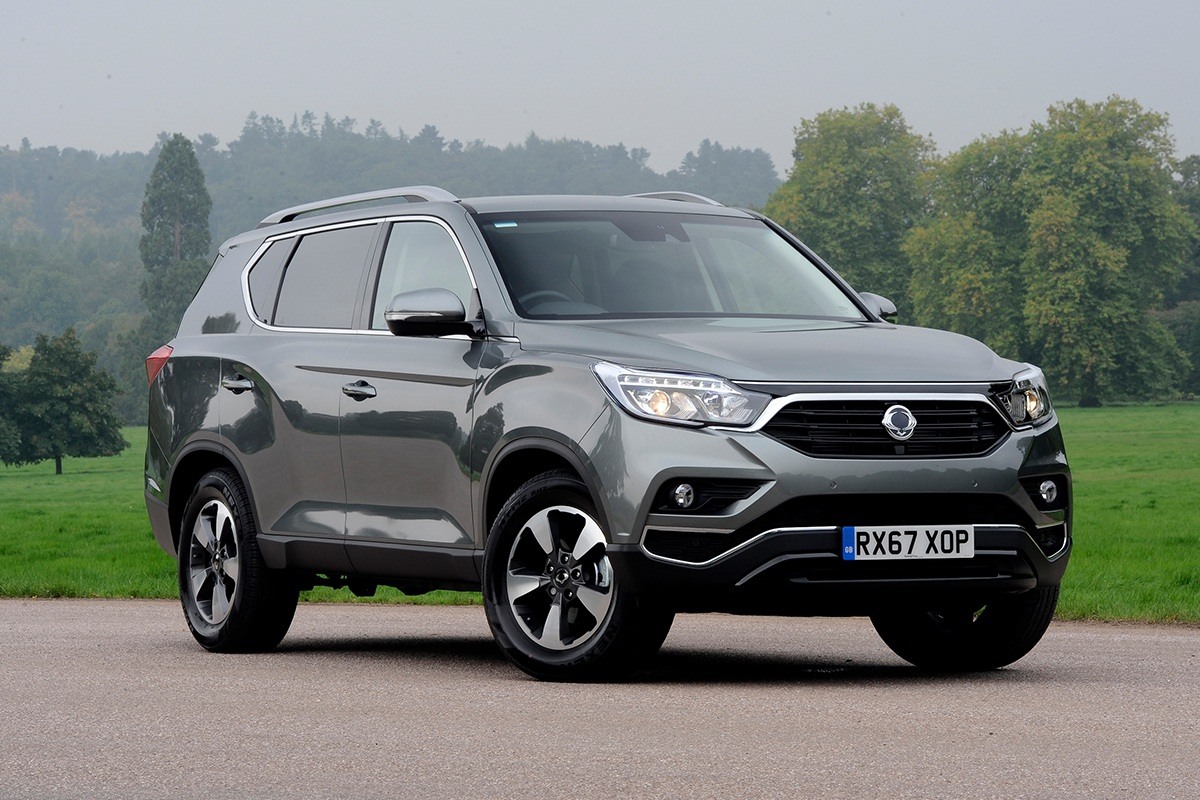 SsangYong Rexton
The SsangYong Rexton is a really affordable large seven-seat 4x4. It costs almost £20,000 less than even the entry-level Land Rover Discovery, yet it's similarly capable, with a hefty 3.5-tonne towing capacity. It uses a 202hp 2.2-litre diesel engine with a standard eight-speed automatic gearbox, while its selectable all-wheel-drive system includes a low-range 4x4 mode for tough terrain. It's surprisingly luxurious, too, with ambient interior lighting, an electronic driver's display and even the option of soft Nappa leather. There's acres of room for passengers, who will enjoy the lofty seating position.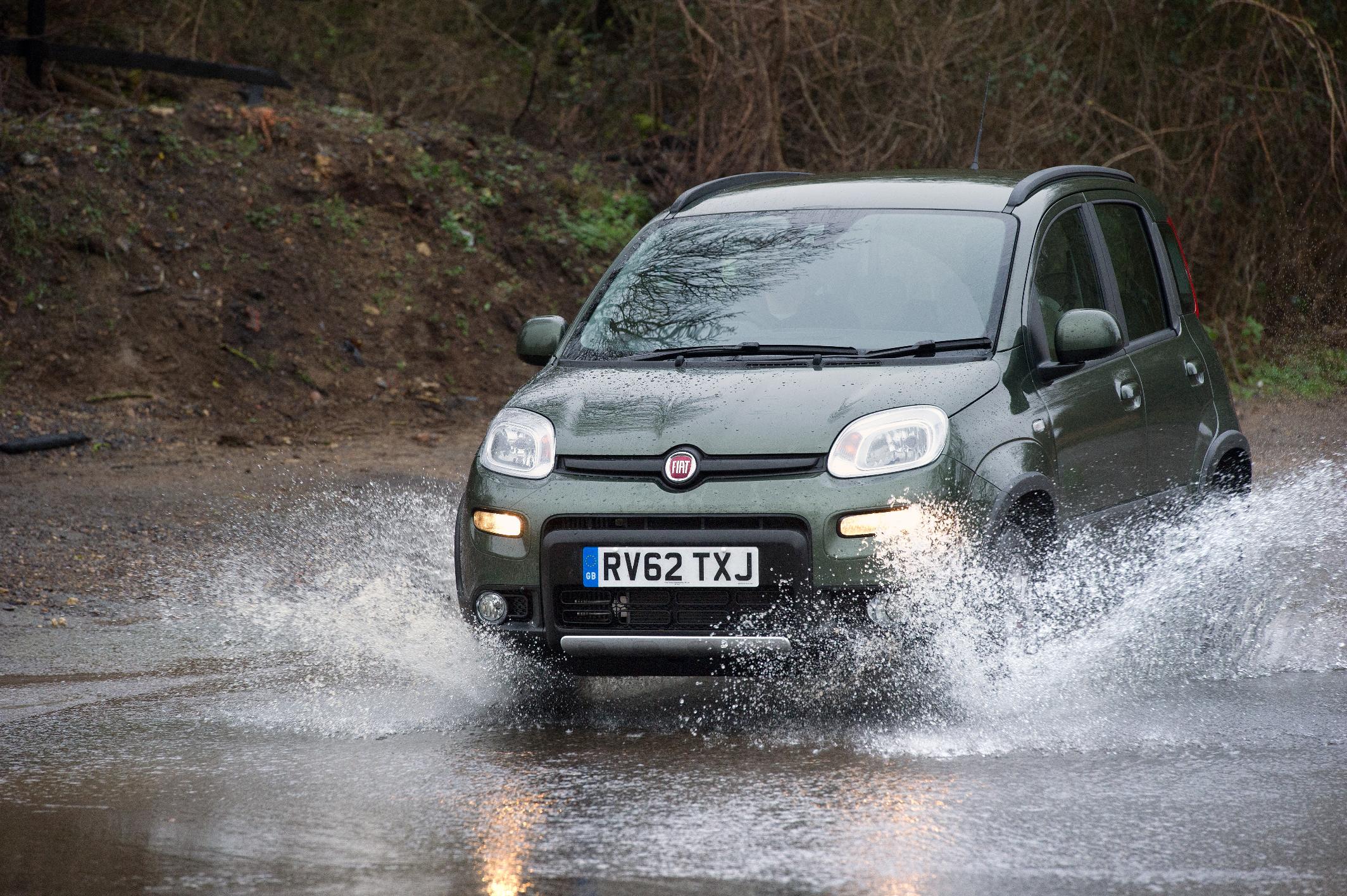 Fiat Panda
The Fiat Panda is something a bit different: a pint-sized 4x4, but still one with authentic all-wheel-drive ability. The automatic system features several modes, including a dedicated off-road setting and hill descent control. Meanwhile, the Panda Cross 4x4's silver roof rails, skid plate and side mouldings give it a suitably rugged look. We like the recycled seat fabric, too. For such a tiny car, the Panda is bigger on the inside than you might think, and the Uconnect infotainment system features Apple CarPlay and Android Auto connectivity. The 0.9-litre Twinair 85hp engine makes a suitably offbeat thrum to complement this quirky but effective small 4x4.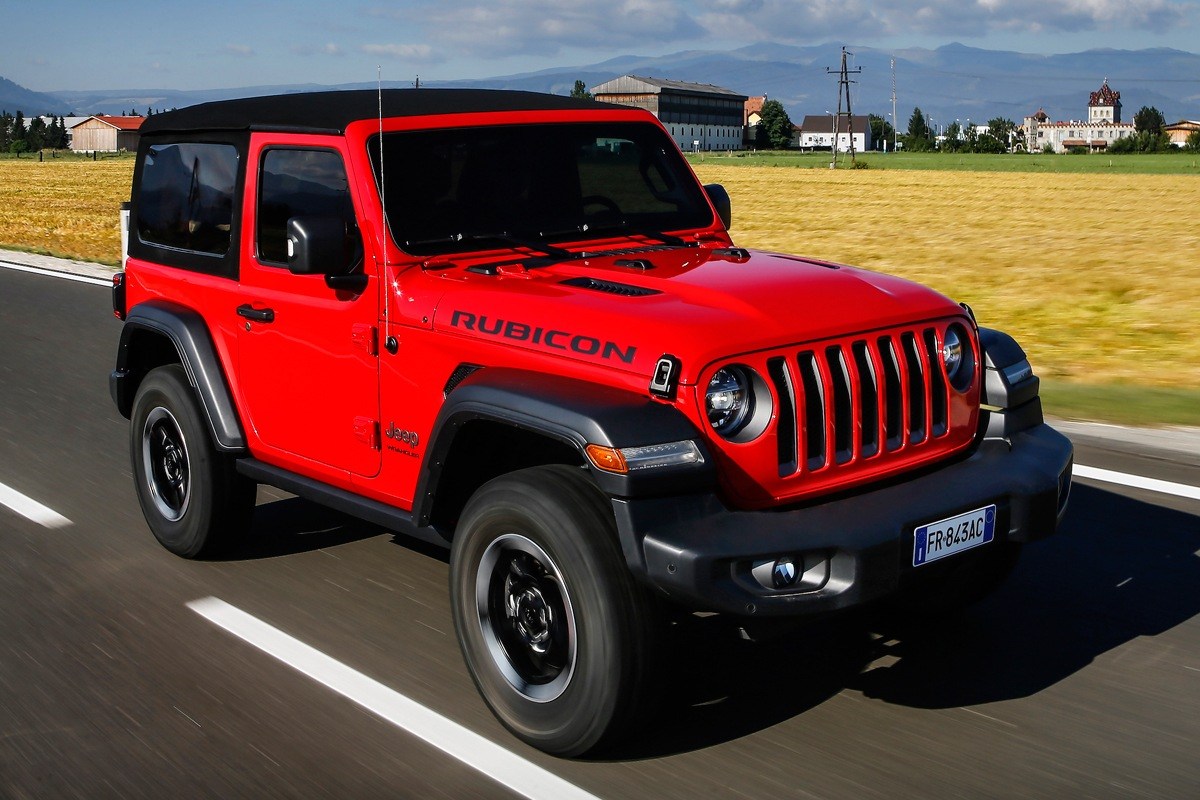 Jeep Wrangler
The Jeep Wrangler is an iconic 4x4 that has its roots in World War Two. It's long been startlingly effective off-road, and the latest model aims to reinforce this reputation, while also bringing much-needed extra comfort on the road. Jeeps are 'Trail-Rated' to verify they pass the toughest tests, with the ultimate 4x4 Wrangler being the range-topping Rubicon. This has features such as high-spec Tru-Lok differentials and disconnectable anti-roll bars, making it one of the most capable and durable new 4x4s you can buy. Oh, and it still looks distinctive and oh-so-cool.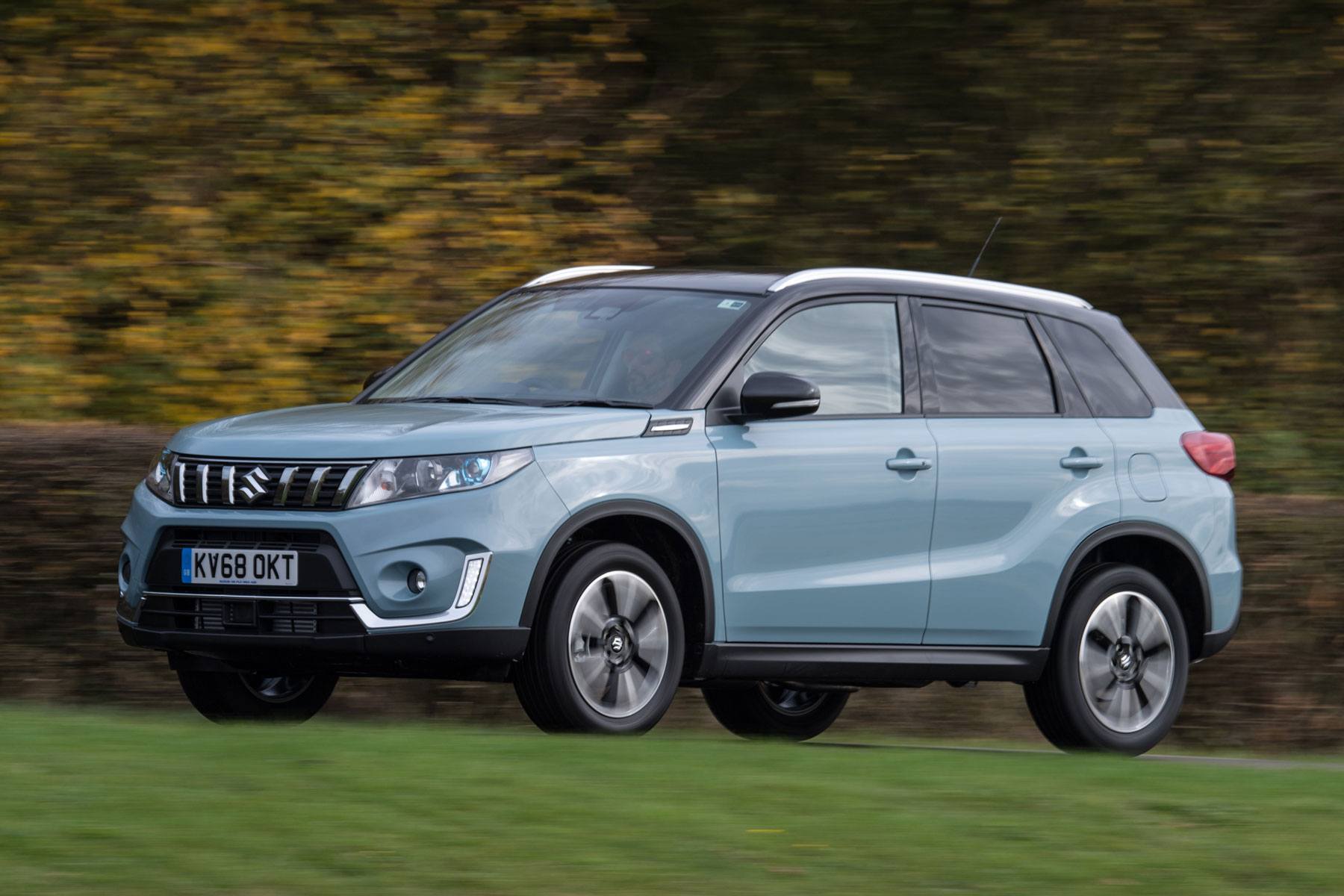 Suzuki Vitara
The Vitara sells on a combination of style and value for money. It's a blend that has made this one of the best-selling Suzukis ever – and it ticks the boxes for those seeking an affordable off-roader, thanks to the option of Allgrip 4x4 variants. It's offered as a manual with the 1.4-litre Boosterjet mild hybrid engine, or an automated manual in the new full hybrid variant. This rugged machine looks the part, with authentic 4x4 cues, and its hard-wearing interior is solidly built. There's also a better haul of standard equipment than you might expect, and Suzuki offers both metallic and dual-tone paint to really make your Vitara stand out.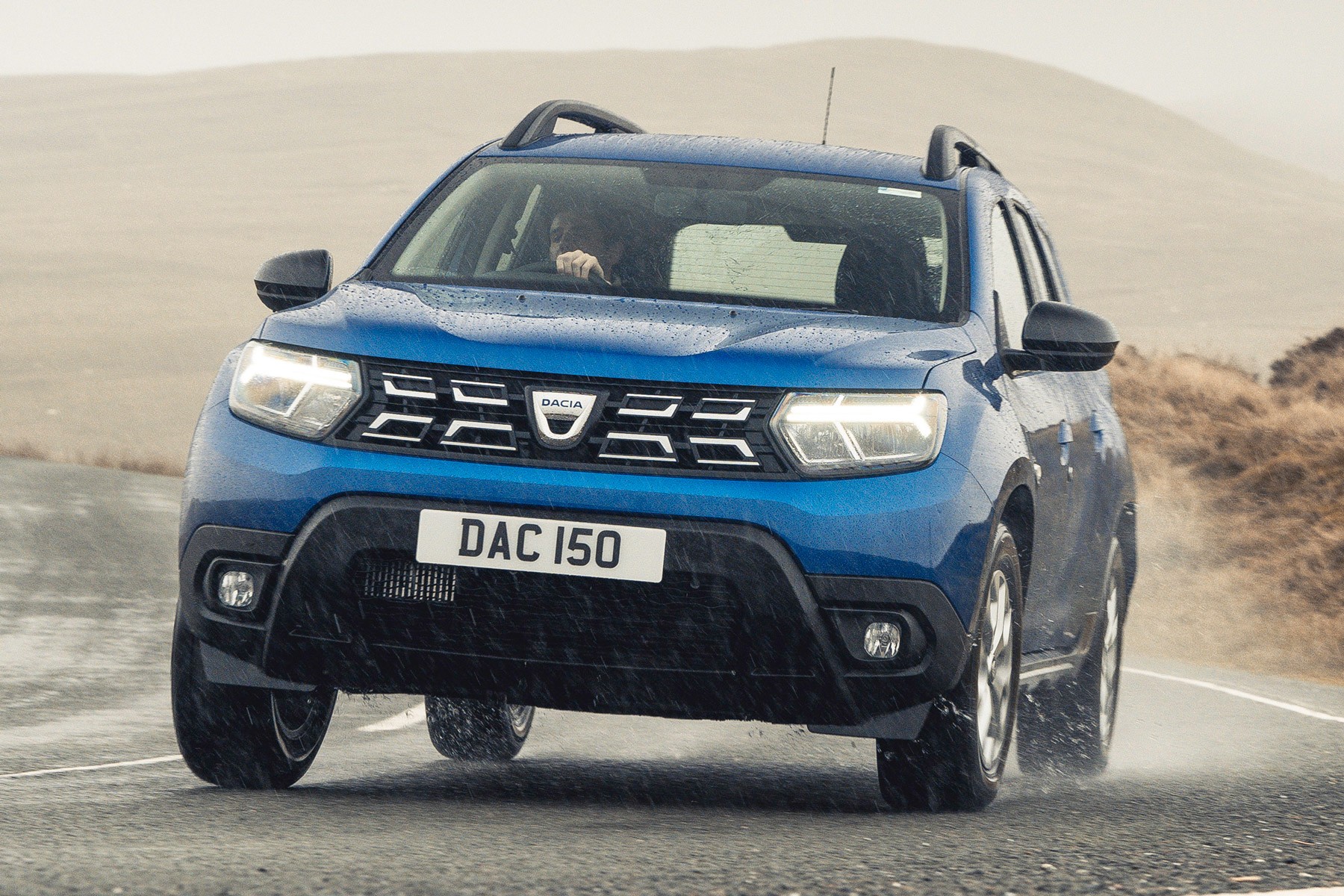 Dacia Duster
Another great-value choice, the Dacia Duster is famous for being one of the cheapest cars on sale in the UK. The basic model costs thousands less than even the entry-level Ford Fiesta. Most Dusters have two-wheel drive, but there's a rugged 4x4 version at the top of the range, sold in combination with a fuel-sipping 115hp 1.5-litre Blue dCi diesel engine. Even this isn't likely to break the bank, though, with a price tag of around £20,000, for which you get just enough equipment – not forgetting a selectable all-wheel-drive system. The Duster has recently been facelifted to make sure it remains crisp and modern-looking.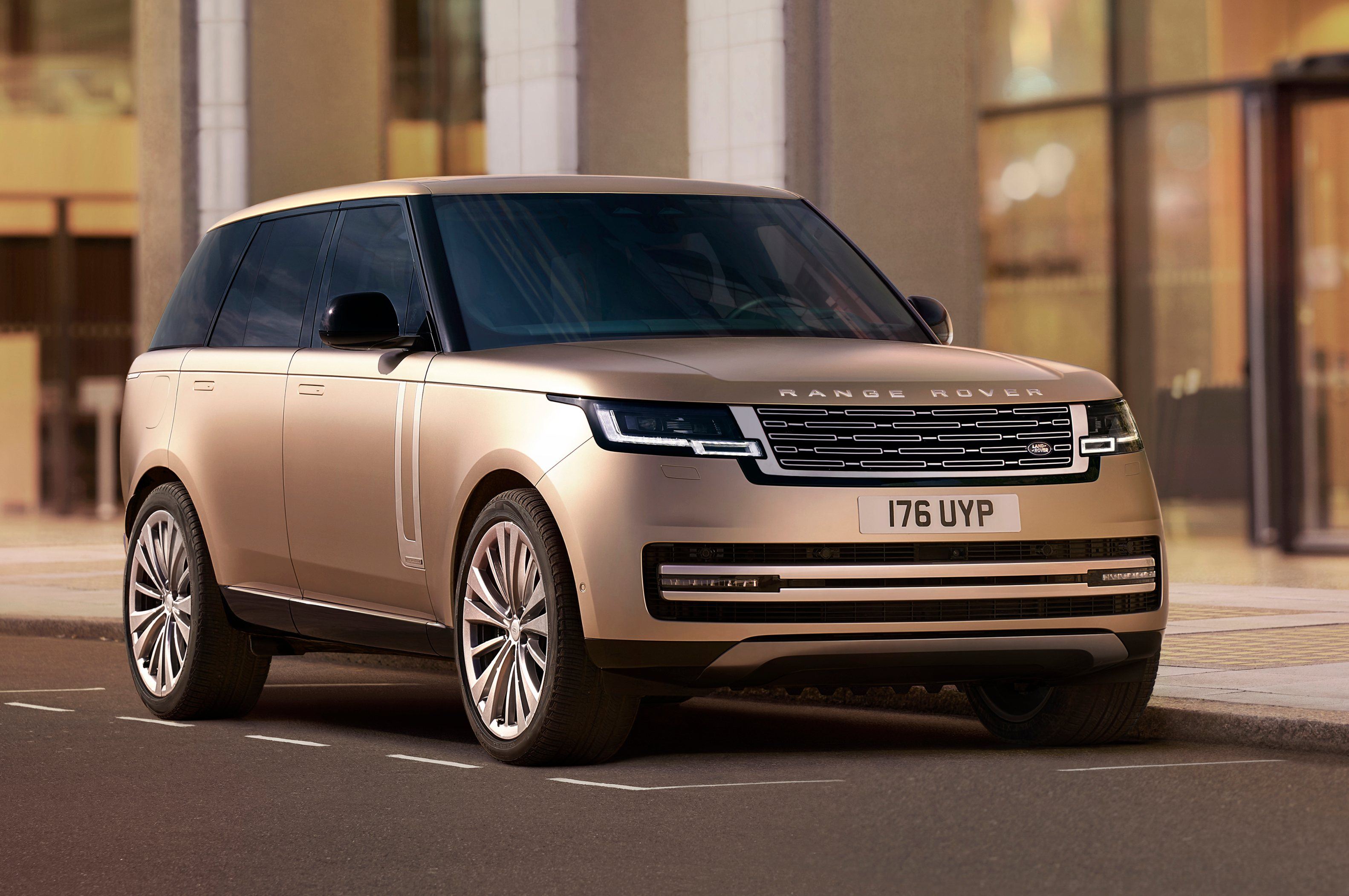 Range Rover
The latest Range Rover doesn't look like a vehicle you'd ever think about taking off-road. It's far too luxurious and upmarket for that, while a price tag starting from £94,000 is also likely to dissuade you. Still, this hasn't stopped Land Rover giving the latest Range Rover a fearsome array of talents, from being able to wade rivers 900mm deep, to climbing inclines 45 degrees steep (then descending 47-degree ones straight afterwards). Up to seven people will enjoy the experience from some of the best seats in the business, in palatial comfort and space, underlining the Range Rover's status as one of the world's best luxury cars – and best 4x4s.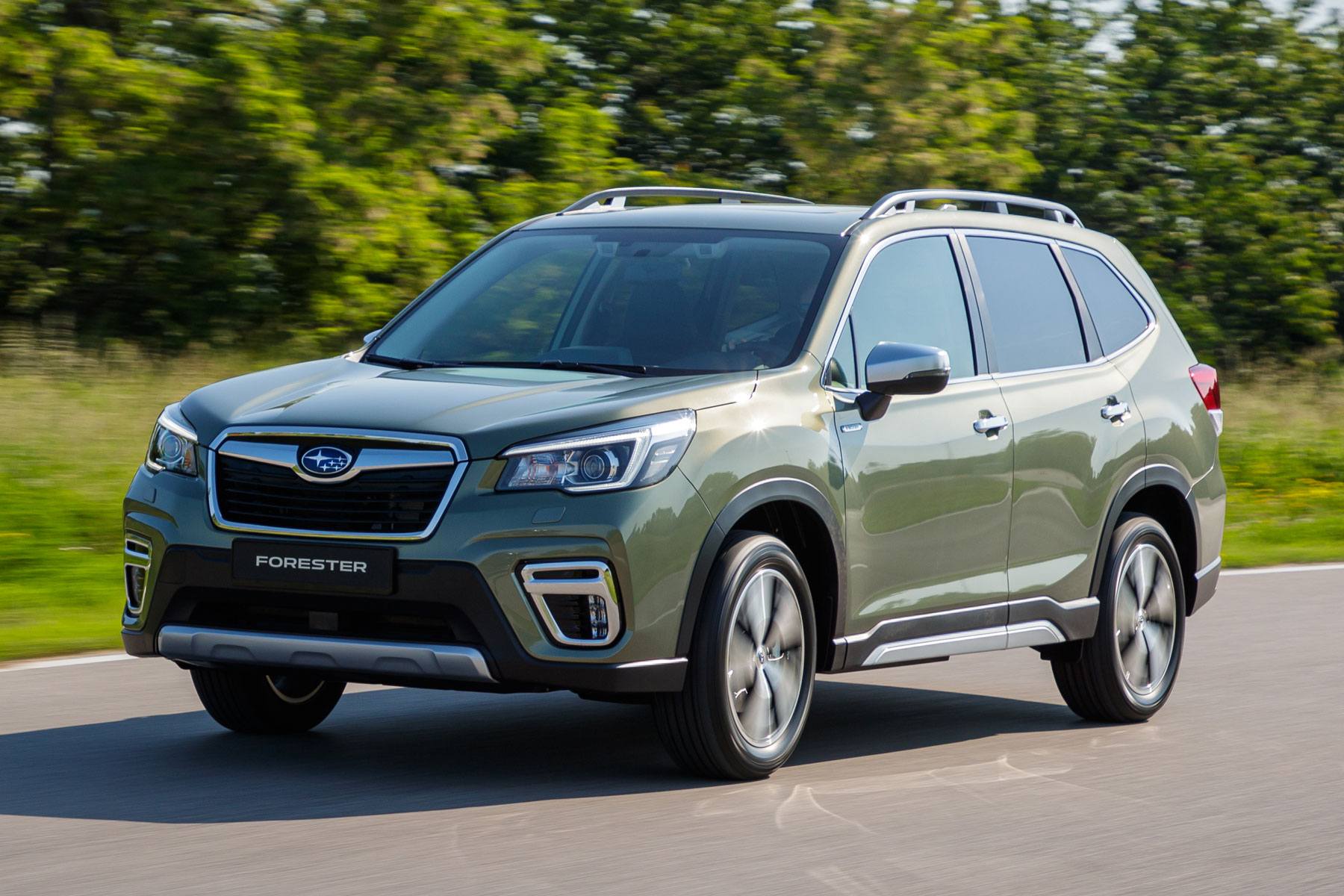 Subaru Forester
The Subaru Forester may look like a crossover estate car, but this high-riding machine is also a very capable 4x4. Its symmetrical all-wheel-drive system is superbly tenacious, and the 2.0-litre 'flat four' engine now delivers better low-down pulling power courtesy of its e-Boxer hybrid system. It has 220mm of ground clearance, hill descent control and can tow loads of up to 1,870kg. Subaru is a brand that breeds great loyalty from its owners, because its cars are so reliable, tenacious and extremely capable. The long-running Forester is perhaps the best example of this.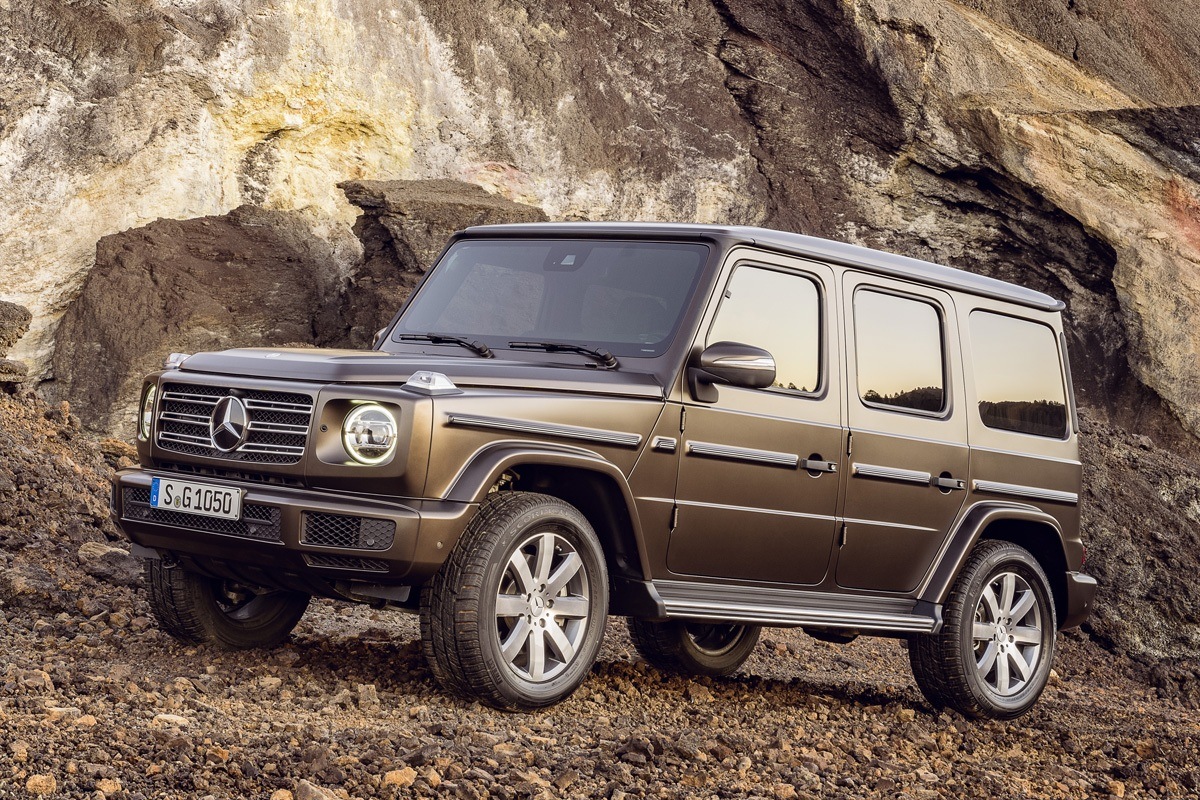 Mercedes-Benz G-Class
If you want a 4x4 that's both an inner-city style icon and a famous mountain warrior to cross the most challenging tracks, you need a Mercedes-Benz G-Class. This latest model may continue the retro design, but it was actually all-new a few years back, so is packed with up-to-date technology. This includes luxury features as well as all-wheel-drive wizardry, and it really does feel a high-end, premium-built machine (albeit with the price tag well into six figures to match). The most astonishing G-Class of all is the high-performance Mercedes-AMG G 63 version, but we'd stick to the core G 400 d diesel for the best 4x4 ability.
What is the most reliable 4x4?
Legend has it the most dependable 4x4 in the world is the Toyota Land Cruiser. Any machine will get you into the middle of nowhere, goes the old saying: only the Toyota is guaranteed to get you back. Reliability surveys bear this out, though, and Toyota works hard to keep this reputation intact. Other dependable 4x4s include the Subaru Forester, SsangYong Rexton and Dacia Duster, all of which are very highly rated by owners.
Which 4x4 is the best value for money?
It's hard to look past the Dacia Duster in terms of value for money. Even the 4x4 version costs far less than many less capable alternatives, and it's only around £1,000 more expensive than the far smaller Fiat Panda Cross. The Suzuki Vitara is also decent value for money, particularly the mild hybrid versions, while the SsangYong Rexton is a really impressive large seven-seat 4x4 that sells for around £20,000 less than the Land Rover Discovery that inspired it.
Is a 4x4 still an SUV?
All 4x4s are SUVs, but not all SUVs are 4x4s. By this, we mean you frequently find two-wheel-drive SUVs, which have the rugged appearance of a real 4x4, but don't offer anything like the traction and capability when conditions get muddy and slippery. Every model we've featured here comes with all-wheel drive as standard, making them authentic 4x4s that will keep you going even in tough conditions. Many also have a plethora of extra features, from air suspension to locking differentials, to add further ability.
More SUV guides