Best cars for towing caravans 2022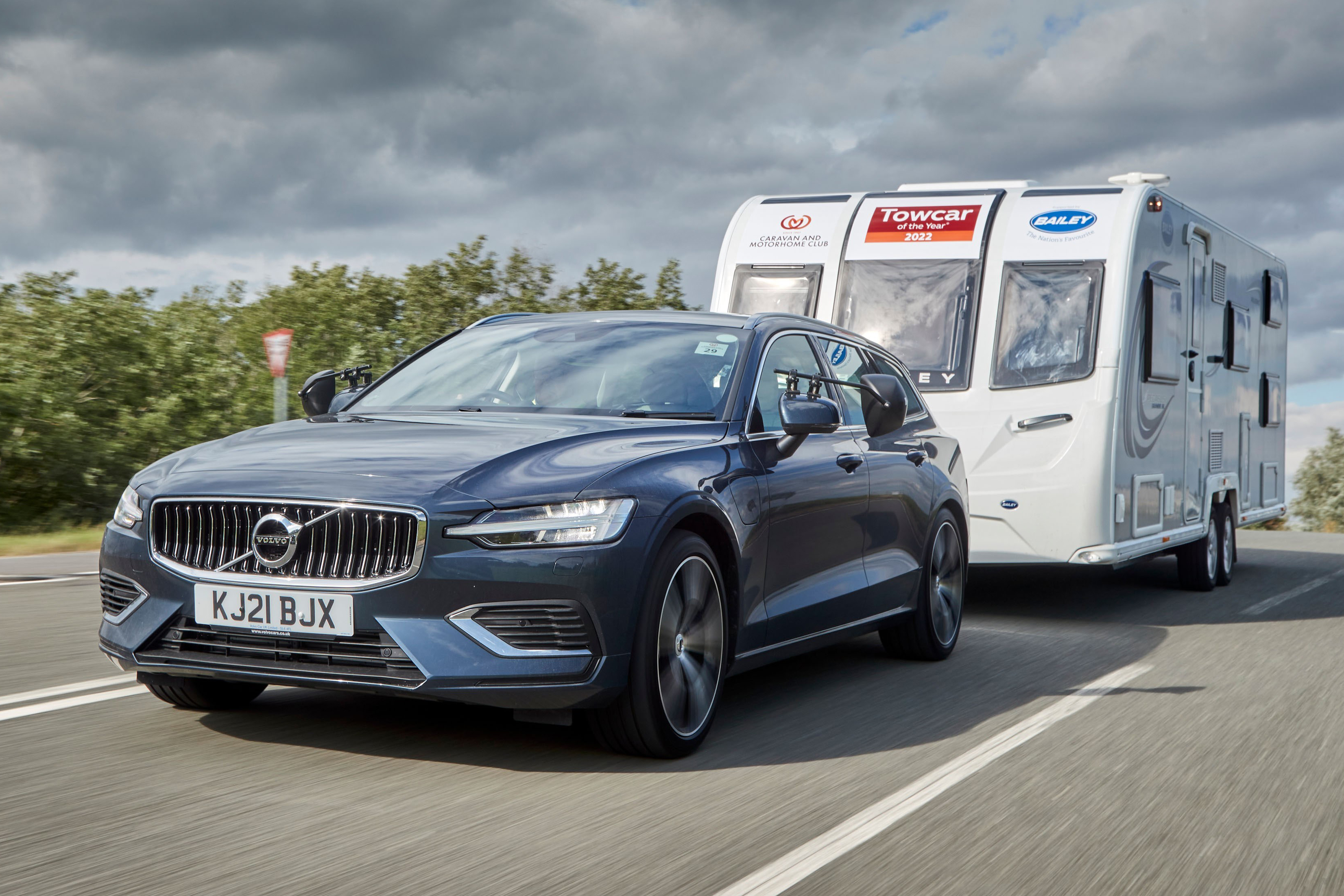 As the staycation boom continues, there's never been a better time to own a caravan. You can go on holiday at the drop of a hat, and escape the hassle (and expense) of flying each and every time.
But to go on holiday in a caravan, you need a good tow car. And while most cars can tow, some are better at it than others.
Here, we have looked at the best cars for towing caravans. We have concentrated on large estate cars and SUVs, to make sure you have enough space for the family and all their luggage, as well as hauling a hefty caravan behind.
The headline figure to look at is the maximum braked towing weight. This will tell you the total weight of the caravan you are allowed to tow. It's also worth considering the '85 percent rule'. Experts advise you tow a caravan no heavier than 85 percent of the kerb weight of the tow car.
Here are 10 of the best cars for towing caravans in the UK right now.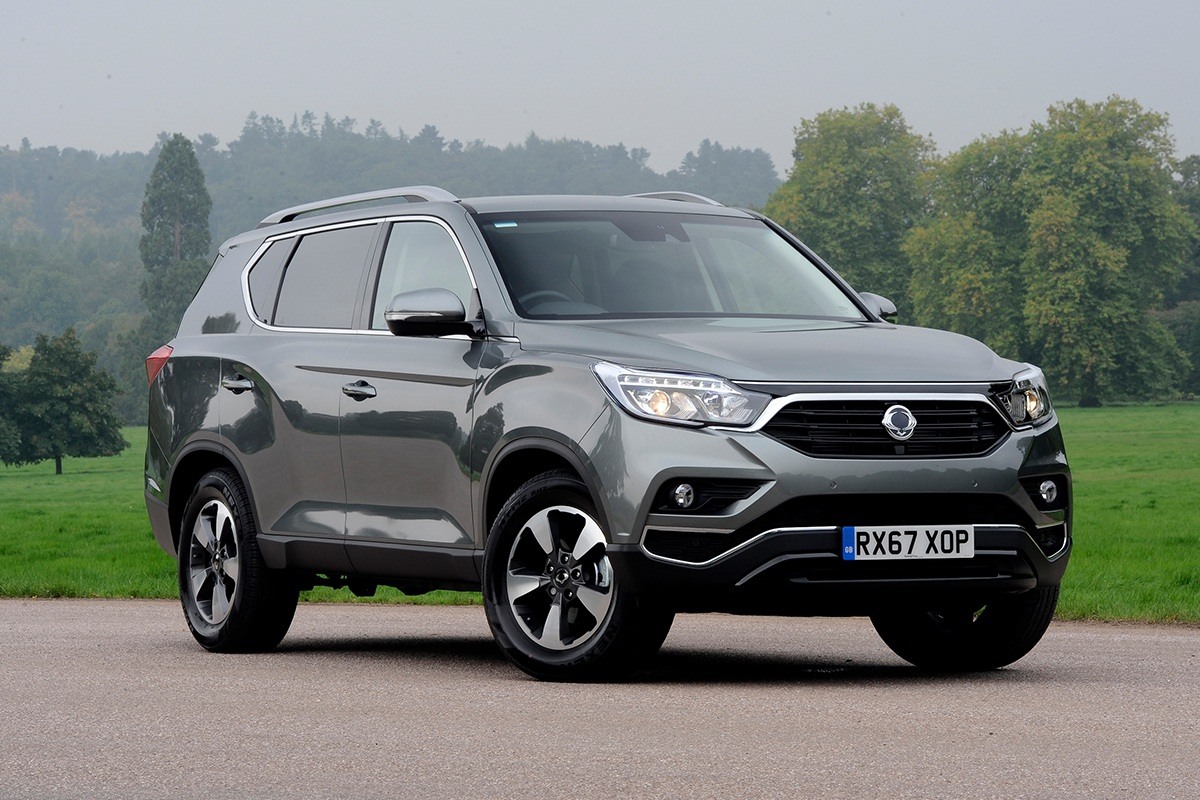 SsangYong Rexton
The SsangYong Rexton is a great all-rounder for towing caravans. Its maximum braked towing weight is a hefty 3,500kg, which the 2.2-litre turbodiesel engine and eight-speed automatic gearbox should cope with comfortably. The Rexton also has selectable all-wheel drive, which makes light work of even the muddiest caravan parks. It seats seven, so has enough space to accommodate a twin-axle caravan's worth of people, and standard equipment is very generous. All this is yours for less than £38,000. Further draws are the commanding Rexton's upmarket appearance, high-quality interior and excellent seven-year, 150,000-mile warranty.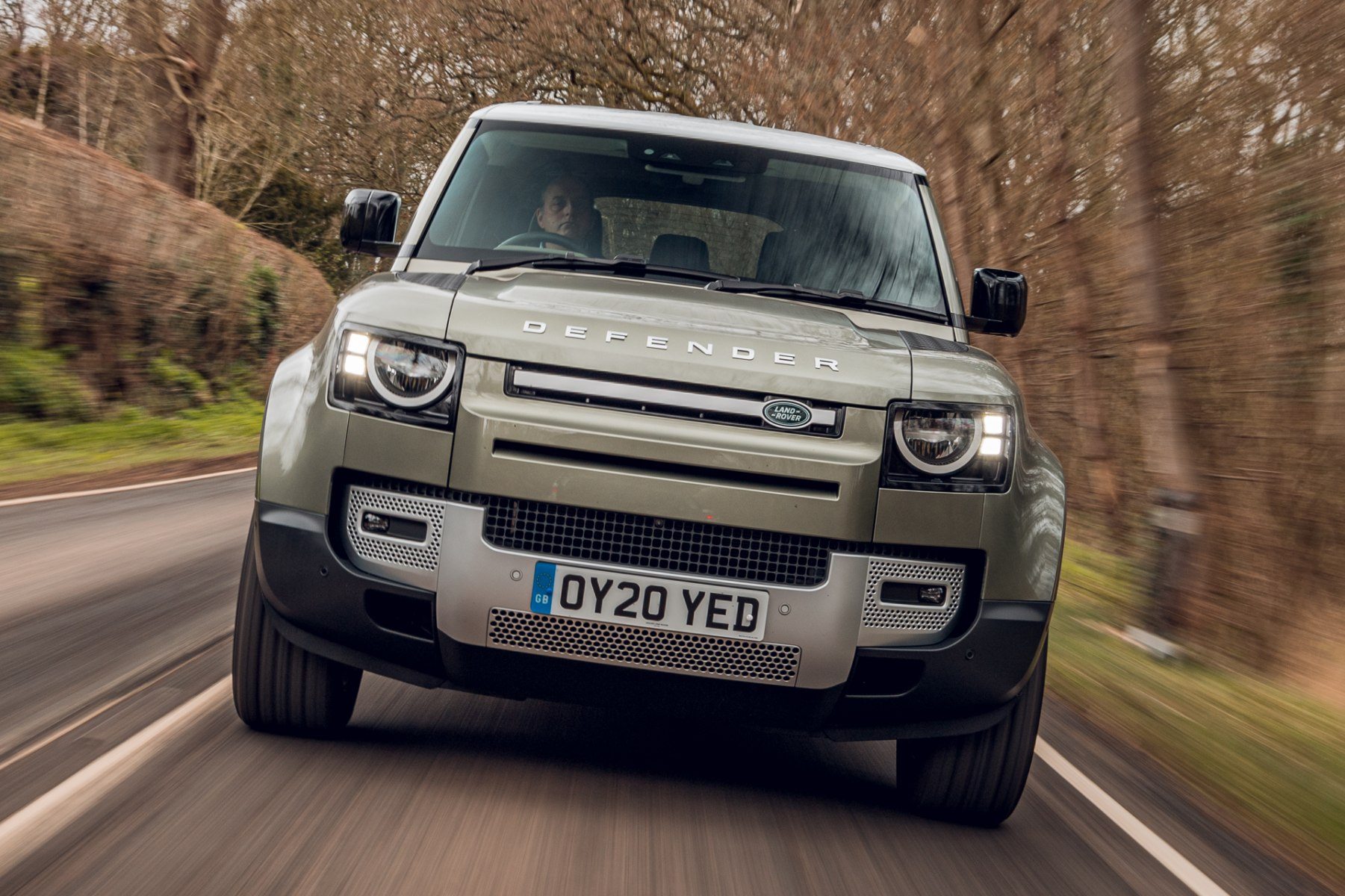 Land Rover Defender
The Land Rover Defender is one of the coolest cars for hauling a caravan you can buy right now. It has a maximum towing capacity of 3,500kg, and air suspension helps keep things smooth no matter how heavy the caravan. Even the Defender 90 weighs from around 2,200kg, so you won't have any headaches around the 85 percent rule. Land Rover has developed clever gadgets that help you reverse with ease even when towing – and that's before you even consider the Defender's off-road prowess and 900mm wading ability. It looks brilliant on the outside and the interior is a fashion-conscious, high-quality delight. The 110 version seats seven with a big boot, and you can get a three-person front seat on both versions as well.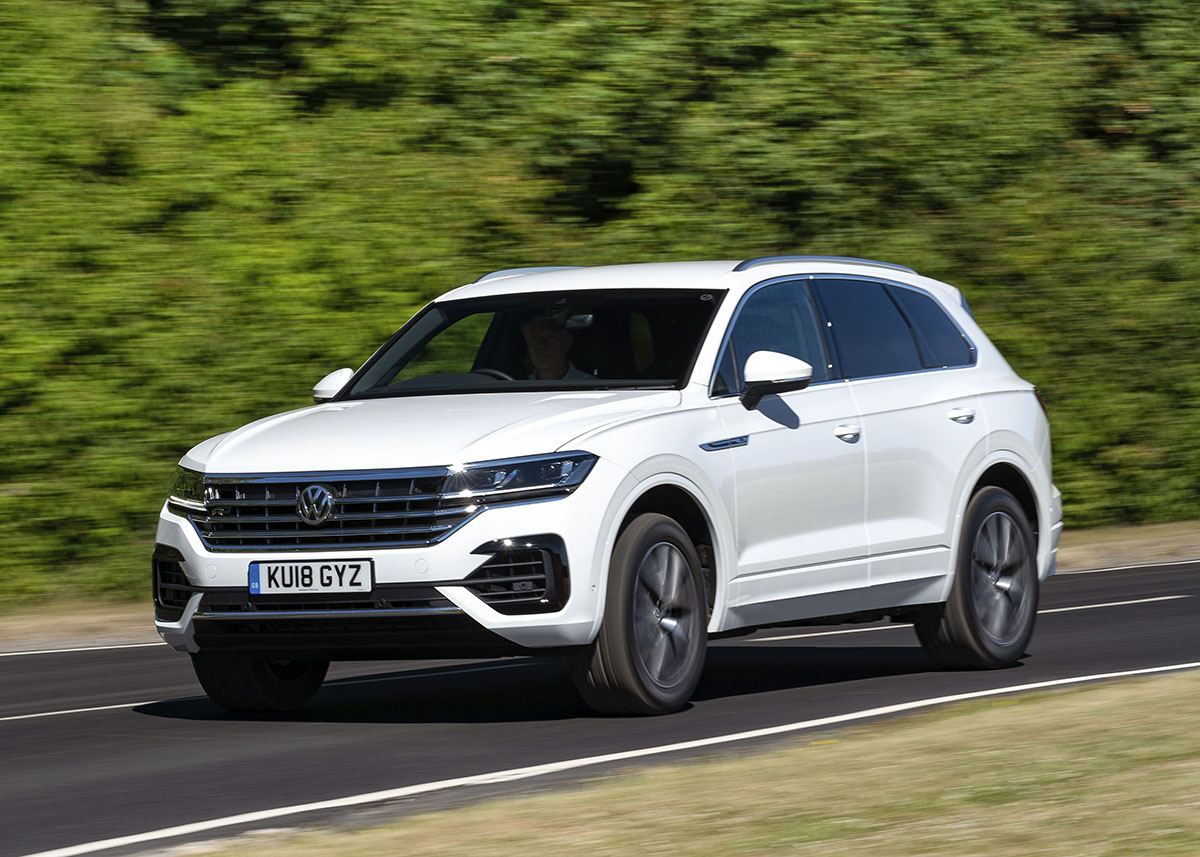 Volkswagen Touareg
The upmarket Touareg is Volkswagen's largest SUV, developed on the same underpinnings used by the Porsche Cayenne and Bentley Bentayga. It comes with a 3.0-litre V6 turbodiesel engine as standard, for ultra-smooth and punchy performance, plus a 3,500kg maximum braked trailer towing capacity. The five-seat interior is beautifully finished, with a real air of luxury, and the digital-first dashboard is packed with features. Given such high standards, prices starting from around £53,000 are relatively good value – it's a lot cheaper than a Bentayga, that's certain. For those with more to spend, there's a Touareg R eHybrid range-topper with performance by the bucketload.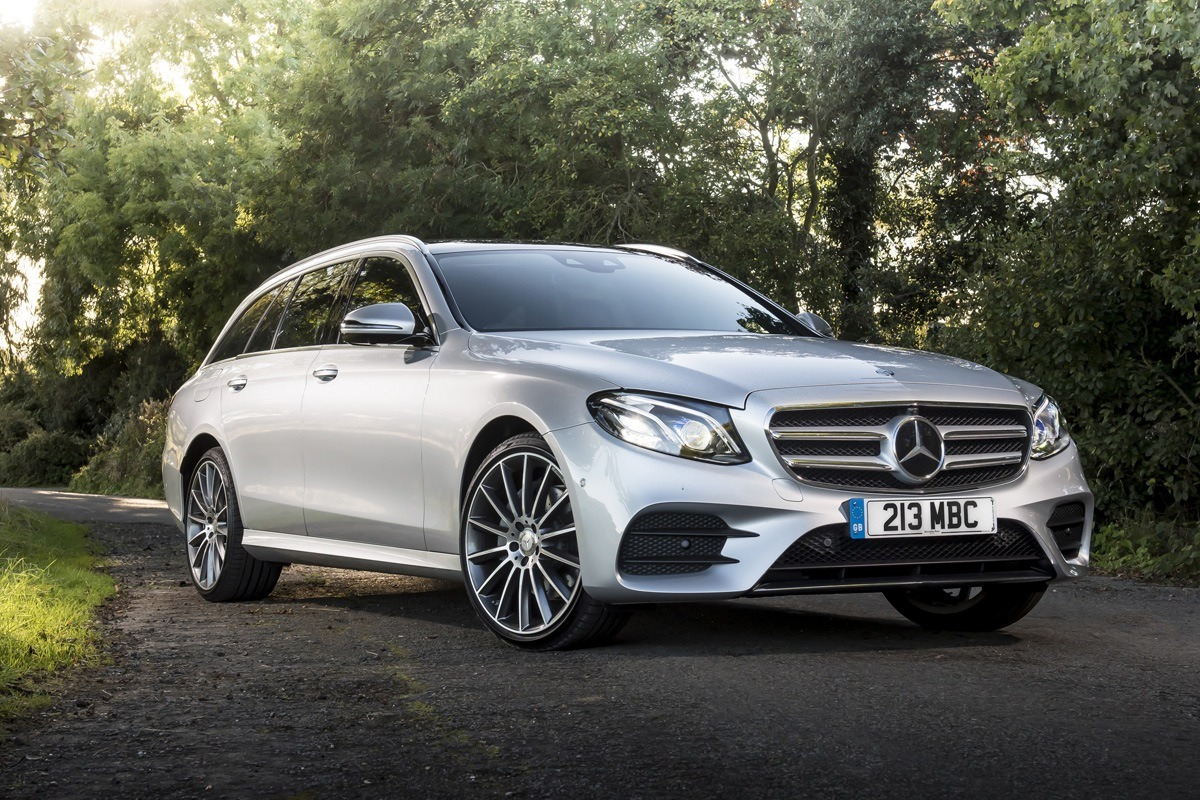 Mercedes-Benz E-Class Estate
The Mercedes-Benz E-Class Estate is a fantastic load-lugging car and ideal for towing caravans. Many models come with air suspension, which not only delivers a super-smooth ride that will send the children to sleep the moment you hit the motorway, it also ensures the rear end doesn't sag when the boot is full and you're towing a heavy caravan. All mainstream E-Class Estates can haul 2,100kg (the high-performance Mercedes-AMG variants dip slightly, to 1,900kg), and some also come with 4Matic all-wheel drive so you won't get bogged down when the ground gets muddy. The latest models have a wonderful interior with a huge choice of trim materials and a sophisticated MBUX infotainment system.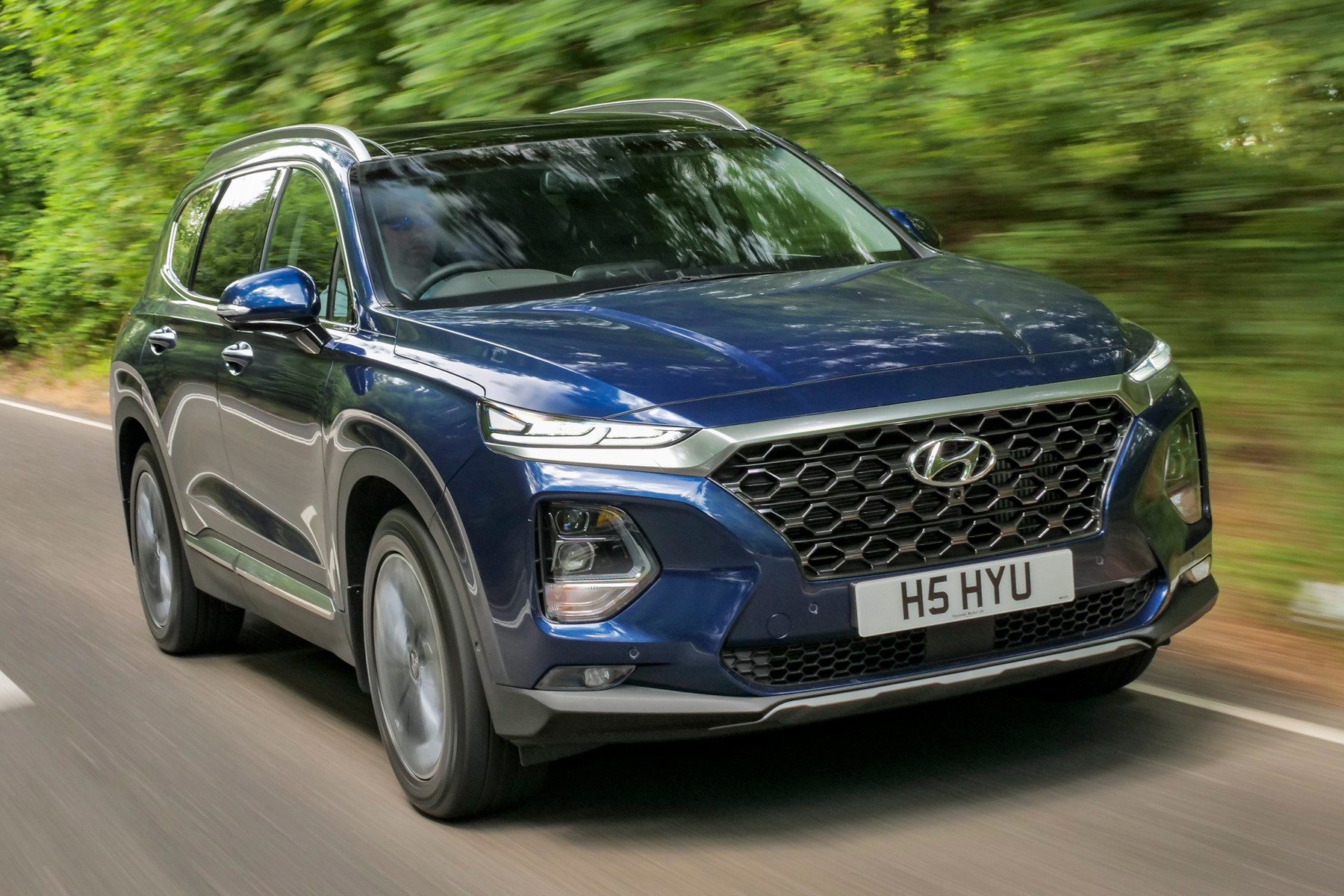 Hyundai Santa Fe
The Hyundai Santa Fe has a striking design that definitely stands out in a crowd. Its broad grille is lavished in chrome and sleek LED running lights provide further distinction. It's also relaxing inside, with a plush, open-plan layout – while three rows of seats mean there is ample space for seven people. The core engine is a 1.6-litre turbocharged mild hybrid petrol, which produces 230hp and is available with either two- or four-wheel drive. It can tow 1,650kg. An alternative plug-in hybrid has super-low 37g/km CO2 emissions and manages around 35 miles of pure EV driving on a full charge. However, its maximum braked towing capacity falls to 1,350kg.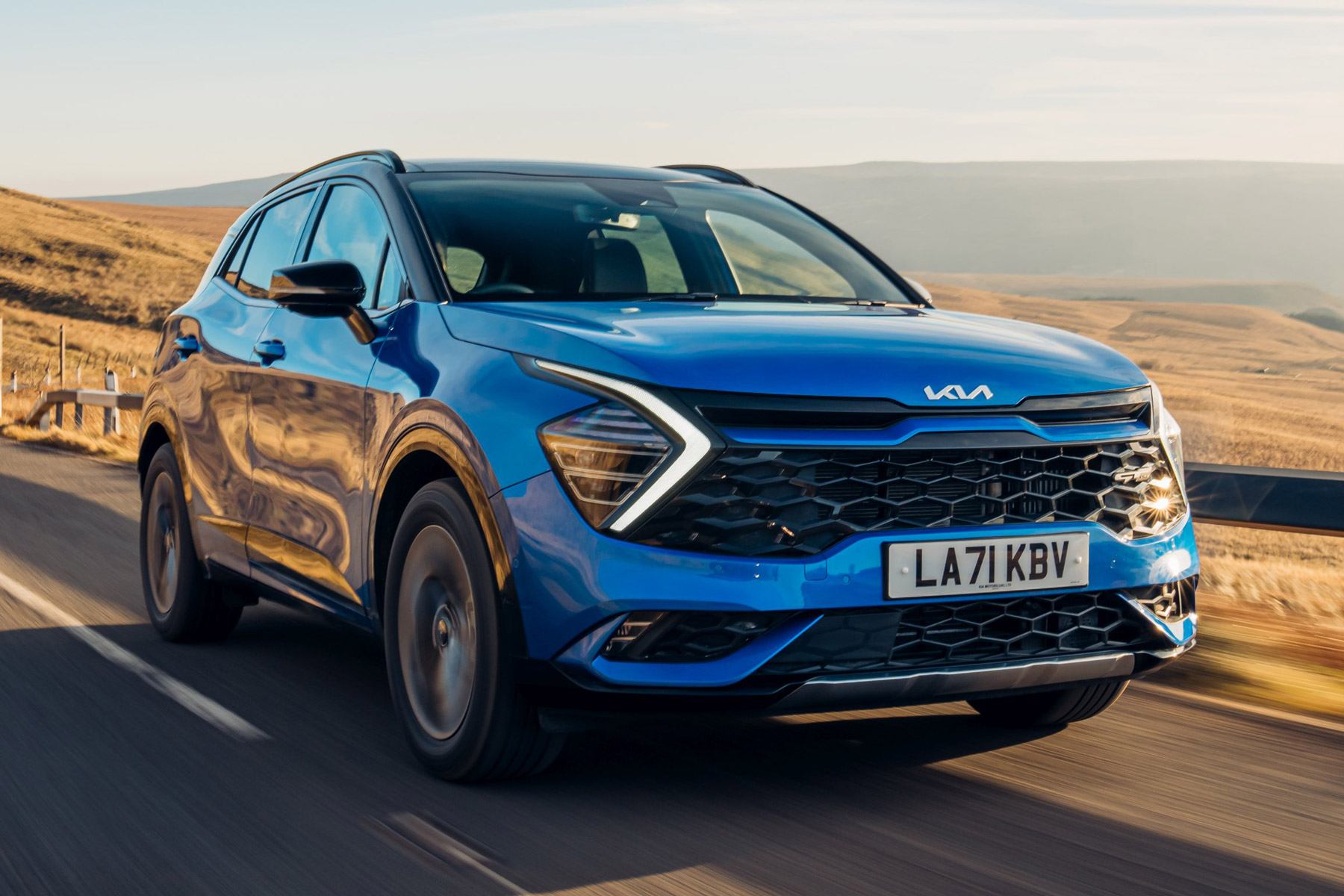 Kia Sportage
The Kia Sportage has a bold new look that is very distinctive. Just launched, it's likely to continue being a very popular family-sized five-seat SUV, particularly as prices remain competitive. The range comprises regular turbocharged petrol and diesel engines, some of which come with 48V mild hybrid technology. These have a maximum braked towing weight of 1,650kg, which also applies to all-wheel-drive and automatic variants. A kerb weight from around 1,600kg will help towing experts calculate an 85 percent figure. Hybrid and plug-in hybrid versions of the Sportage are due to follow, although it's likely these won't be capable of towing quite such heavy loads.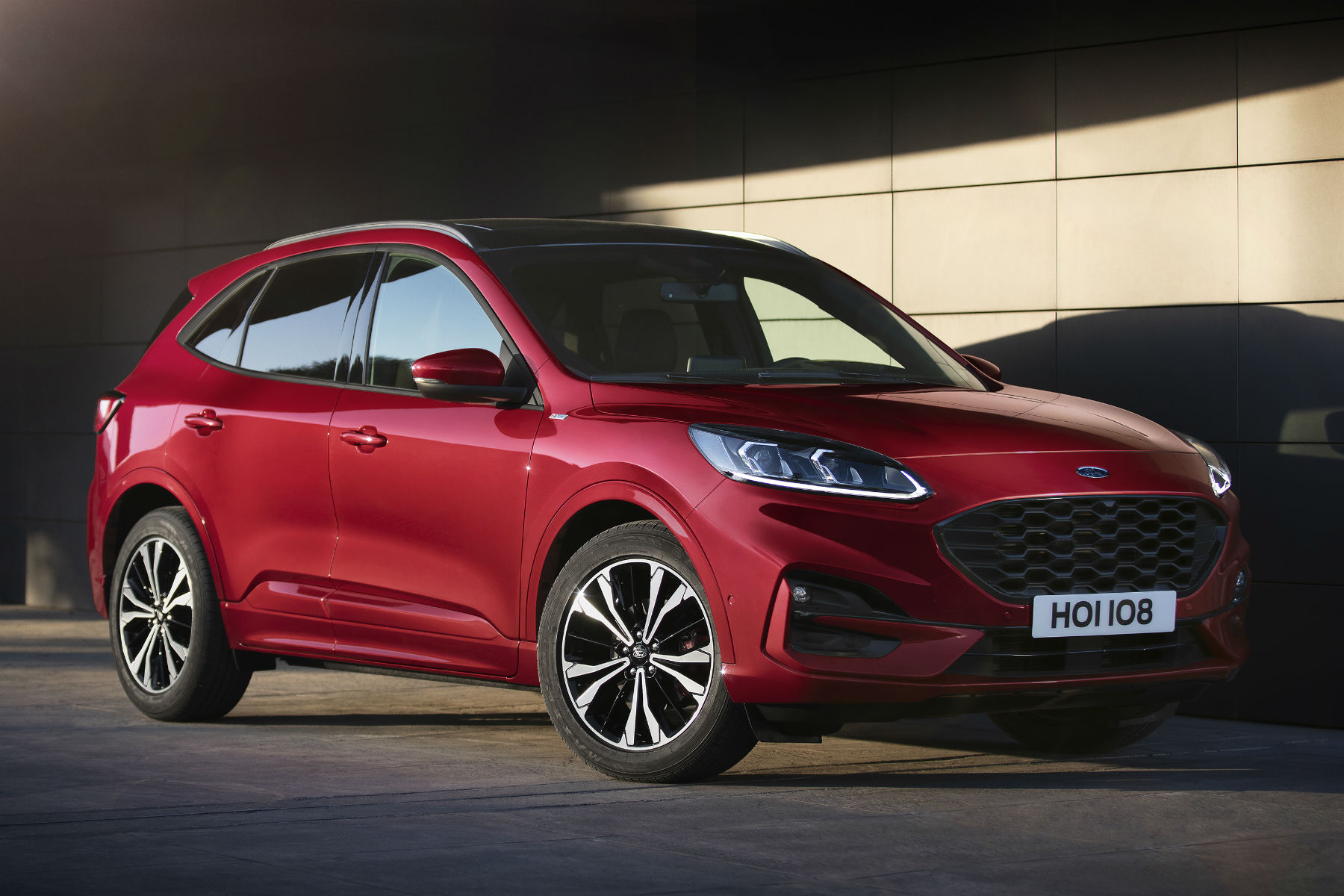 Ford Kuga
The latest Ford Kuga is a popular car for towing caravans. The most potent versions – the 2.0-litre turbodiesel models – can haul a very impressive 2,100kg braked trailer weight, while even the 1.5-litre turbo petrol can manage 1,800kg. The Kuga is a smart-looking five-seat SUV with a huge boot and generously sized cabin, while equipment levels are good and the Ford Sync infotainment system is now very comprehensive. We like ST-Line trim, which brings sporty styling without the associated running costs. Do note that hybrid and plug-in hybrid Kuga have a lower maximum towing capacity; if you want to tow the most, you still need a diesel engine.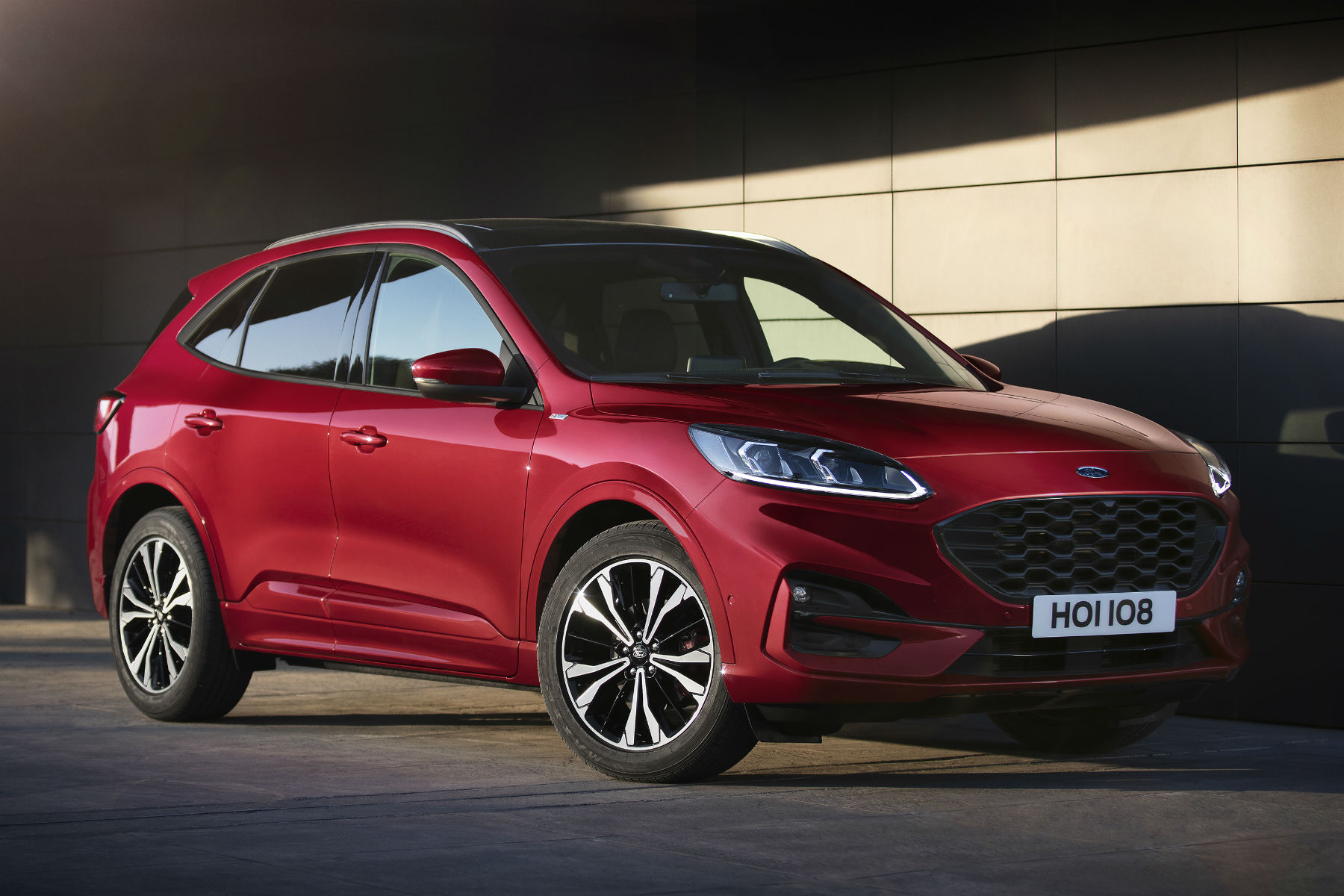 Volvo XC40 Recharge
We're including the Volvo XC40 here as it is a very popular family SUV – and one that is available in pure electric Recharge guise. This produces a whopping 408hp, delivered through all four wheels. Despite being an EV, it can still tow a 1,500kg caravan, and an official range of around 250 miles should be enough to get you a decent way to the coast before stopping to charge. Admittedly, range will be lower when you're towing, but a rapid charge capability of up to 150kW means you can top-up in around half an hour. Those inside will enjoy a roomy, high-quality interior, and the Google-based infotainment system will easily locate nearby chargers. Like a smartphone, it will also let you search for umpteen other attractions at the click of a touchscreen.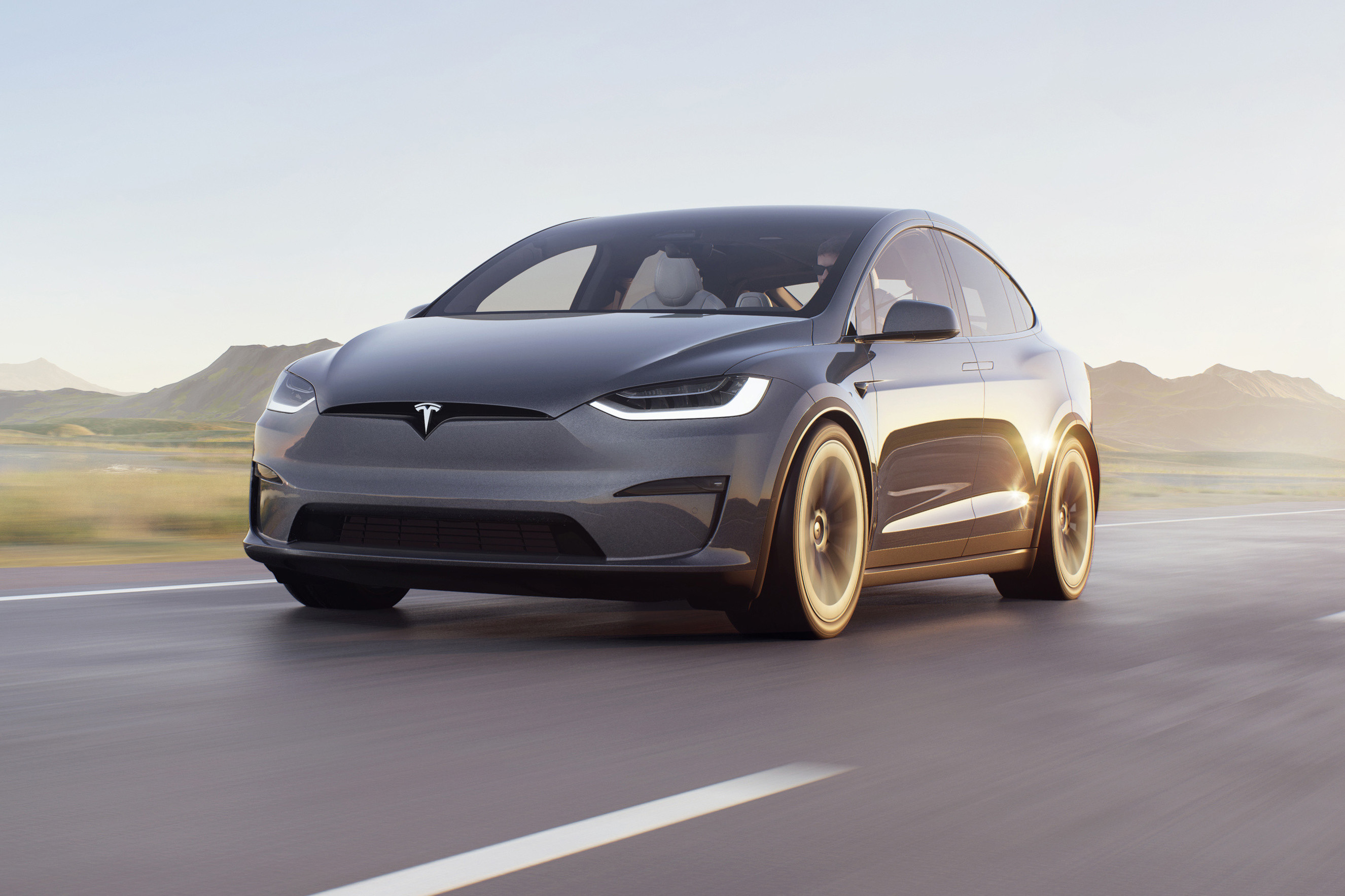 Tesla Model X
Caravanners, are you keen to go electric, but find the Volvo XC40 Recharge's towing capacity (or range) a bit too small? Then you need a Tesla Model X, the US electric car firm's giant all-wheel-drive SUV. It seats seven with ease, with crowd-pleasing 'Falcon Wing' rear doors allowing access to the back seats – and it can tow a whopping 2,250kg braked trailer. The Dual Motor model has an official driving range of almost 350 miles, while Tesla's brilliant charging network means you can fill up on the move with ease. Then there's the fantastic Tesla media system. It delivers so much entertainment, you probably won't want to get back on the road until you've caught up with your favourite YouTuber's latest videos.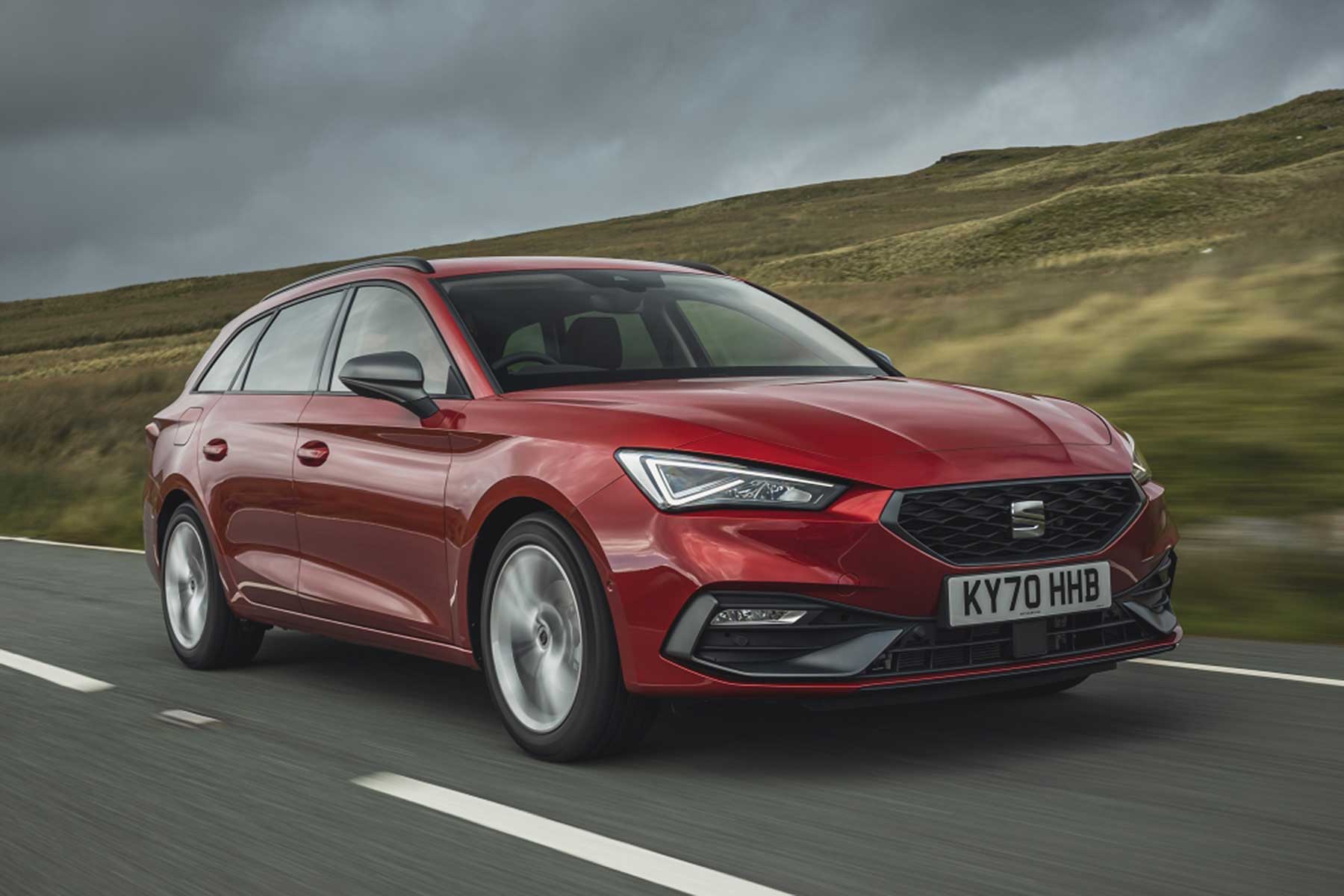 SEAT Leon estate
We include the SEAT Leon Estate here not because it has the best towing capacity of all, but because it was named Tow Car of the Year 2022 by the Caravan and Motorhome Club. It also won its class for towing caravans weighing between 1,100kg and 1,200kg. The SEAT scooped the prize for its combination of space, value for money, fuel economy and ease of driving – both when towing and with the caravan unhitched. Its estate boot 'can accommodate all towing equipment' and the award-winning 1.5 TSI 150 variant has more than enough power to easily pull a caravan at motorway speeds.
What size car do you need to tow a caravan?
It's best to look at larger, heavier cars to tow a caravan. Experts generally advise that caravanners keep the weight of the caravan being towed to within 85 percent of the kerb weight of the car. This is not a rigid rule and is not legally enforceable, but it generally gives the most stable handling and predictable vehicle dynamics. Towing a caravan with a heavier car will lead to a more planted feel on the road, particularly on the motorway.
Can electric cars tow caravans?
There is nothing to stop electric cars from towing caravans. Some car manufacturers haven't rated their EVs for towing purposes, but others such as Volvo have. The Swedish company quotes a very generous 1,500kg maximum towing capacity for the electric XC40 Recharge – and the Tesla Model X allows you to haul over two tonnes. Just be aware that when you're towing with an EV, the range will fall faster, due to the extra load and aerodynamic drag. It's best to plan ahead and make sure there are plenty of charging options along your route.
Do I need a 4x4 for towing a caravan?
You don't need all-wheel drive for towing a caravan, but it helps. Similarly, it's not vital to pick an SUV for towing purposes, but some find the extra height and larger cabin to be helpful. What many do suggest is considering where you will be towing to. If it's to a well-equipped caravan park, all-wheel drive won't be that beneficial. But if it's to more remote areas, in more inclement weather, a 4x4 will definitely help. There's nothing like a holiday ruined because you can't find enough traction to pull the caravan out of its berth and begin the long drive home…
More SUV guides