Best city cars 2022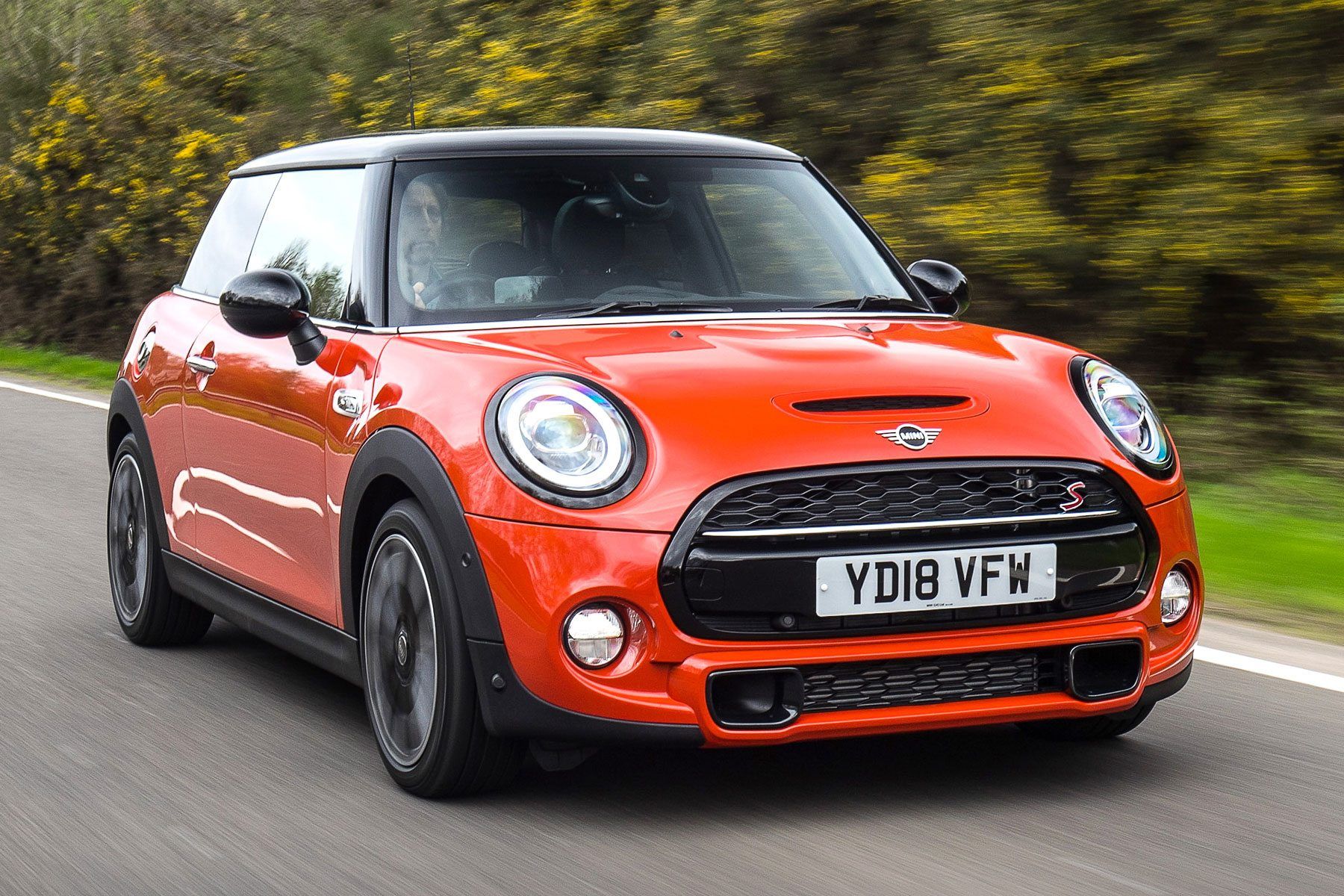 City cars are what you need to make every traffic jam a joy. Well, perhaps we won't go quite that far, but these cars are best suited to the hustle and bustle of the world's busiest towns and cities.
They are the smallest new cars you can buy; some are so compact, they can be parked nose into the kerb. Despite being tiny on the outside, though, they are far from mini on the outside. Some city cars are actually more spacious than larger supermini-style cars.
Because they are so light, city cars tend to ride well and have nimble handling. They can also get away with using downsized engines, which deliver excellent fuel economy, all without short-changing you on performance.
Some city cars are also really luxurious, with high-end infotainment systems, automatic gearboxes and a plethora of safety tech. You can even now buy electric city cars to help clean up inner-city air. Here are 10 of the best city cars on sale.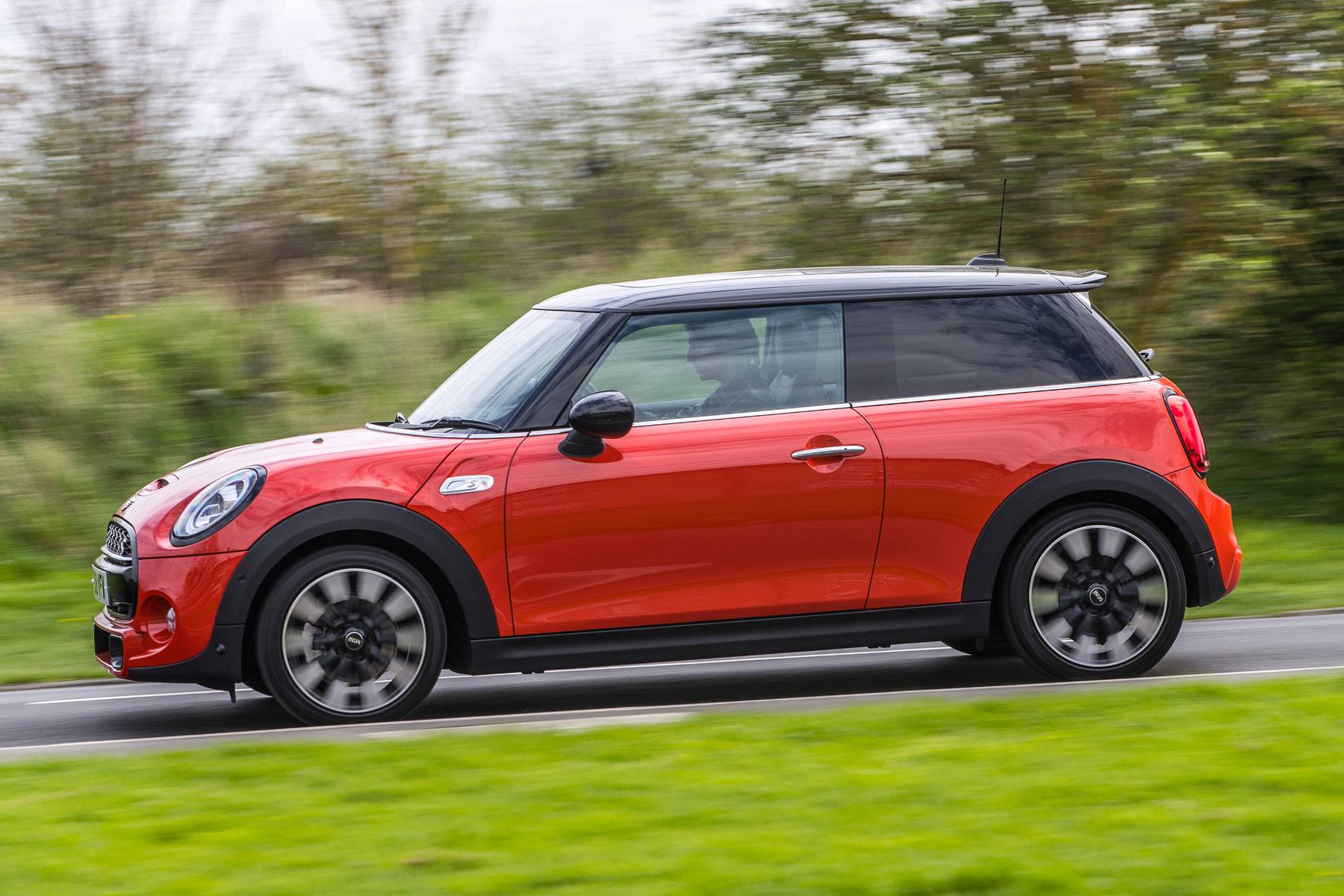 MINI Hatch
The MINI Hatch is the latest version of the original city car. The Mini was downsizing before the word was even invented – and the reinvention of this model in the early 2000s showed just how well a similar approach works today. Of course, the latest MINI (now in capitals) is bigger than the classic version, but it still measures just over 3.8 metres long, which is great for nipping into parking spaces where others can't fit. The MINI handles brilliantly, its turbocharged engines perform well, and the best all-rounder – the 136hp Cooper – perfectly combines performance, economy and affordability into a super-desirable package. Although it's rightly popular, a huge amount of customisation options will help you create a perfectly distinct MINI Hatch just for you.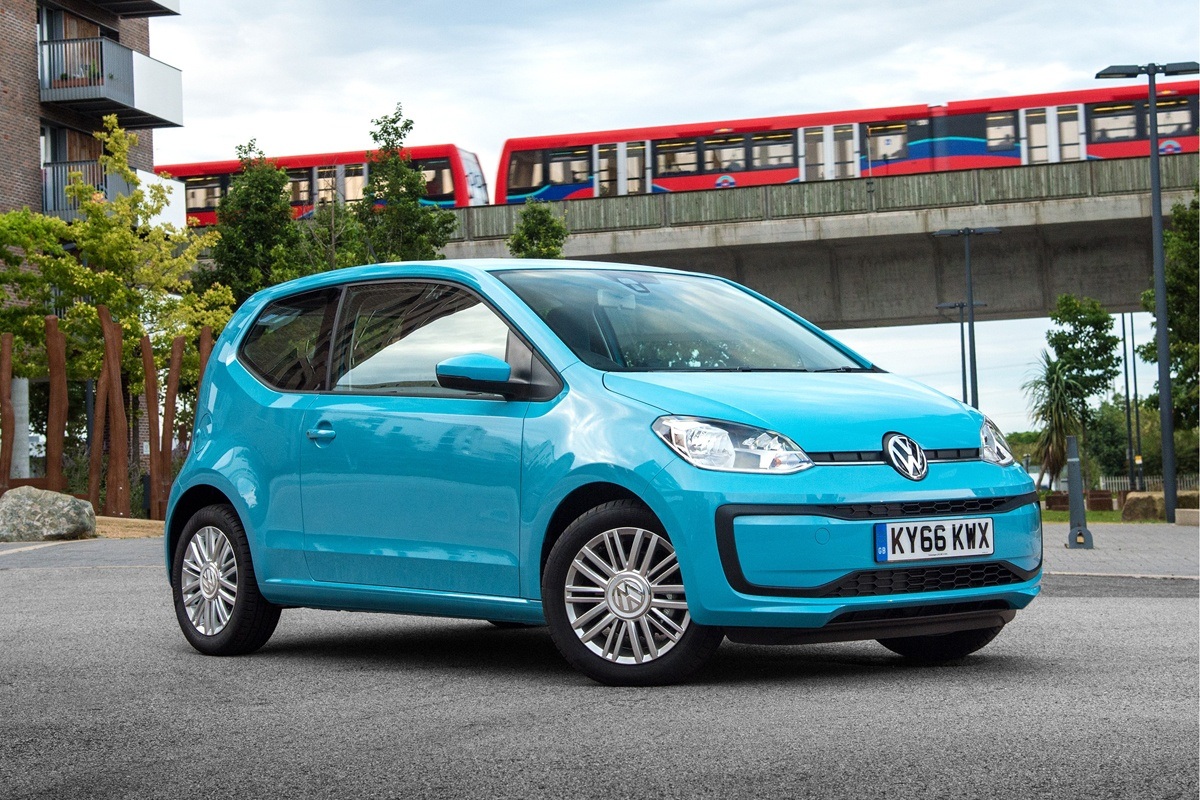 Volkswagen Up
The Volkswagen Up is a clever city car designed to be compact on the outside and big on the inside. Its engine takes up as little space as possible, which leaves loads of room for passengers. It also has rear legroom that's a match for the larger Polo supermini, plus a useful 250-litre boot. The three-cylinder engines are efficient and perform well when revved, while the Up GTI range-topper is a turbocharged thrill-a-minute blast. You can even choose a pure electric e-Up, with a 159-mile electric range and a relatively affordable £24,000 price tag. It's one of the most accessible electric cars on sale, and certainly one of the best at this level.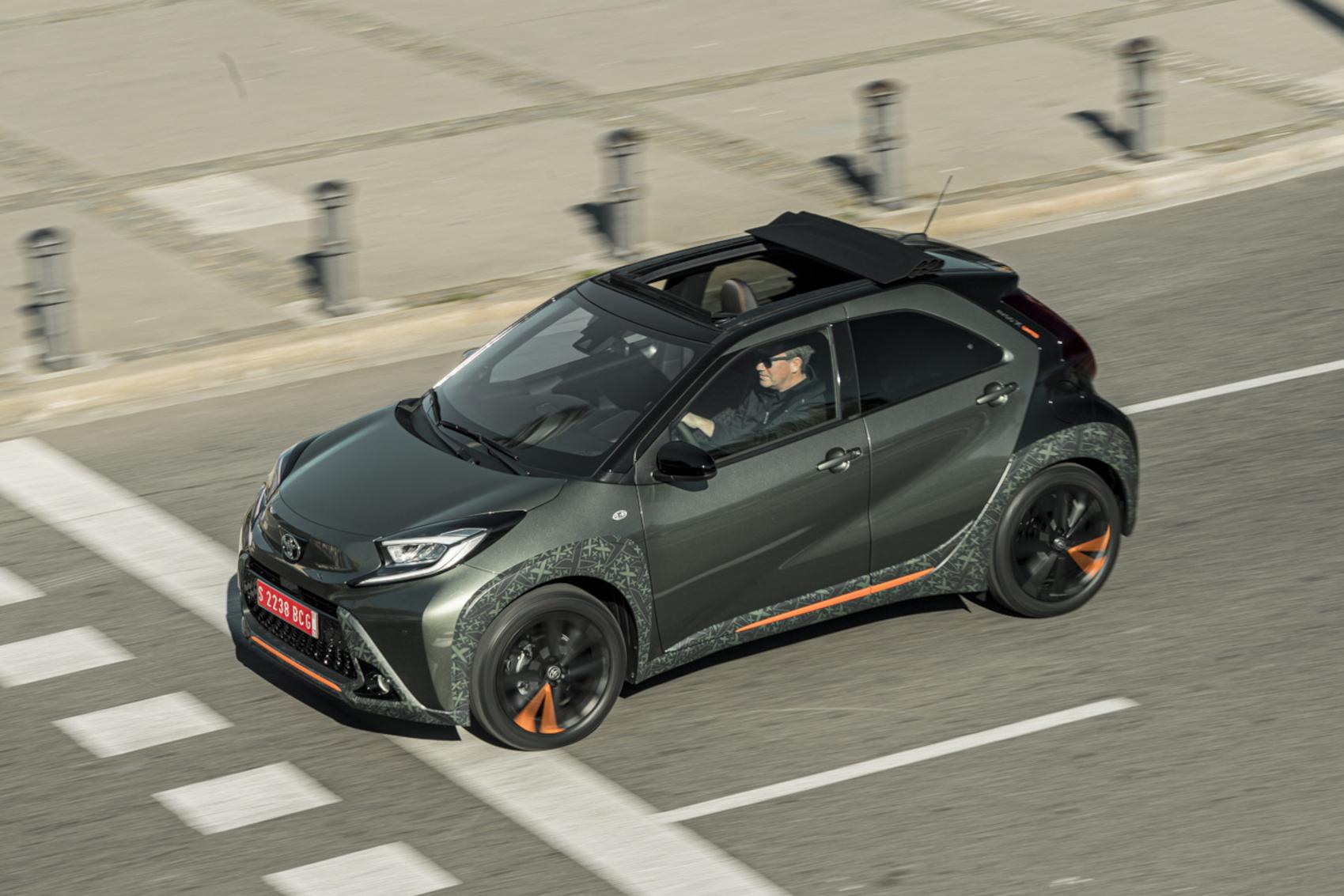 Toyota Aygo X
The Toyota Aygo X is an all-new city car, something that's a bit of a rarity these days. Measuring 3.7 metres long, it's been given an SUV-style makeover, with big wheels (even the smallest are 17 inches), flared wheelarches and a high-riding appearance. It's derived from Toyota Yaris underpinnings, for a grown-up drive (and excellent safety credentials), along with improved five-door interior space. The boot is 60 litres larger than the previous Aygo, and novel features include an optional panoramic canvas roof and a JBL sound system. The 72hp 1.0-litre engine can average almost 59mpg, plus there's a CVT automatic gearbox available alongside the five-speed manual.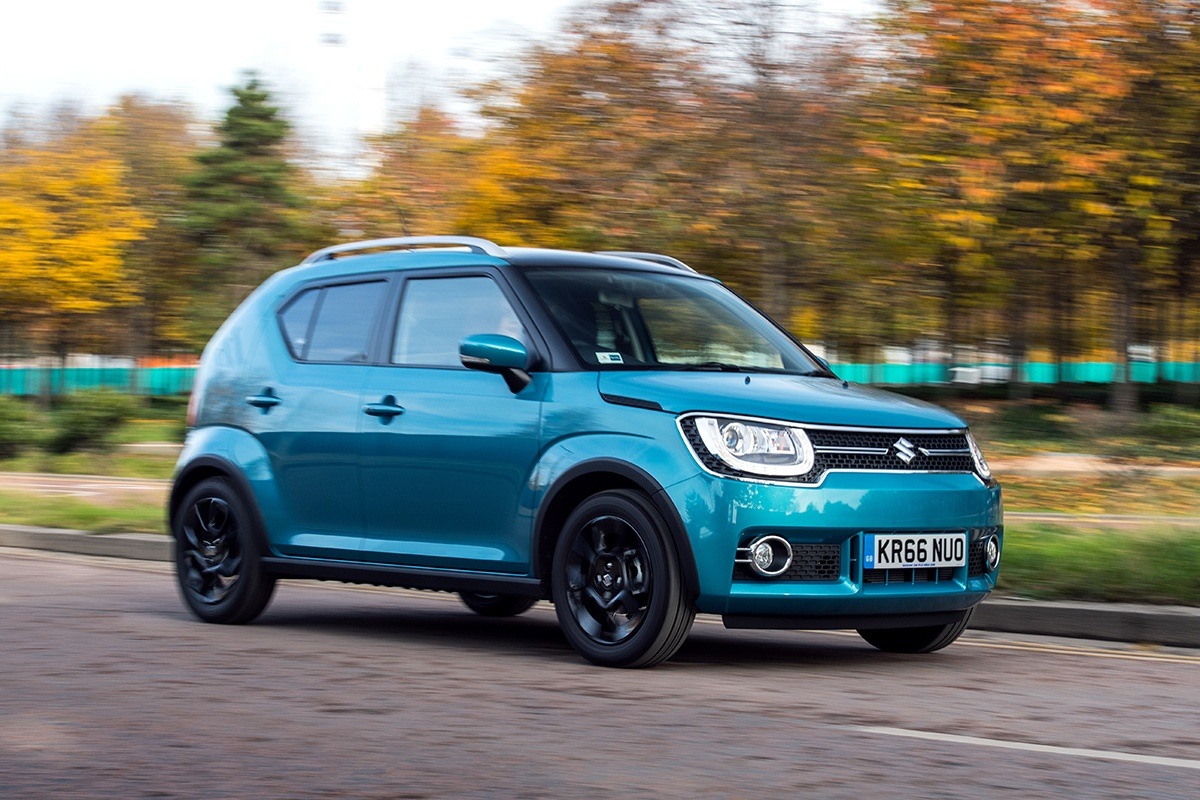 Suzuki Ignis
The Suzuki Ignis is another crossover-style city car, with a cheerfully boxy appearance and plenty of tough body cladding. It's not all for show, either 2013 – although most versions of the Ignis are front-wheel drive, you can also choose an Allgrip 4x4 model, as well as a city-friendly automatic gearbox. The peppy 1.2-litre engine loves to be revved and is sprightly when you do so, while affordable prices are combined with decent equipment levels. Most models get a colour touchscreen that hooks into both Apple and Android smartphones. The Ignis is a roomy four-seater and the boot is a good size, offering 267 litres of space with the rear seats up.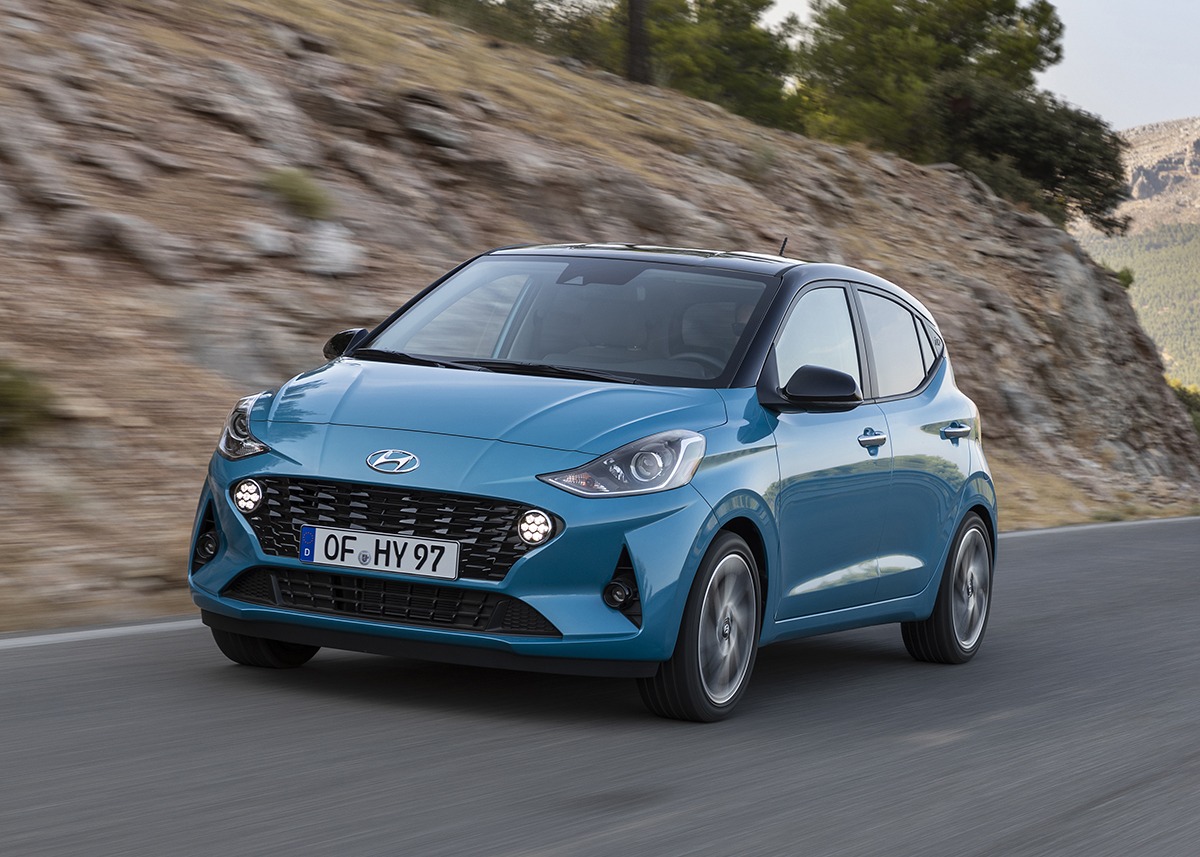 Hyundai i10
The Hyundai i10 is a fashionable city car that Hyundai updated a little while back with a more sculpted front bumper and cute round LED running lights. You can have a cool contrasting black roof and also a sporty-look i10 N-Line with red accents and the same blue paint used on Hyundai's full-fat hot hatchbacks. The latest i10 has an upmarket feel inside, with nicely patterned plastics and a high-mounted touchscreen, while the tall body and ample rear doors mean it's comfortable in the rear for adults, not just children. Regular engines are perfectly fine, but we do prefer the fun 1.0-litre turbo in the N-Line. Its 100hp performance is just enough for city-centre fun.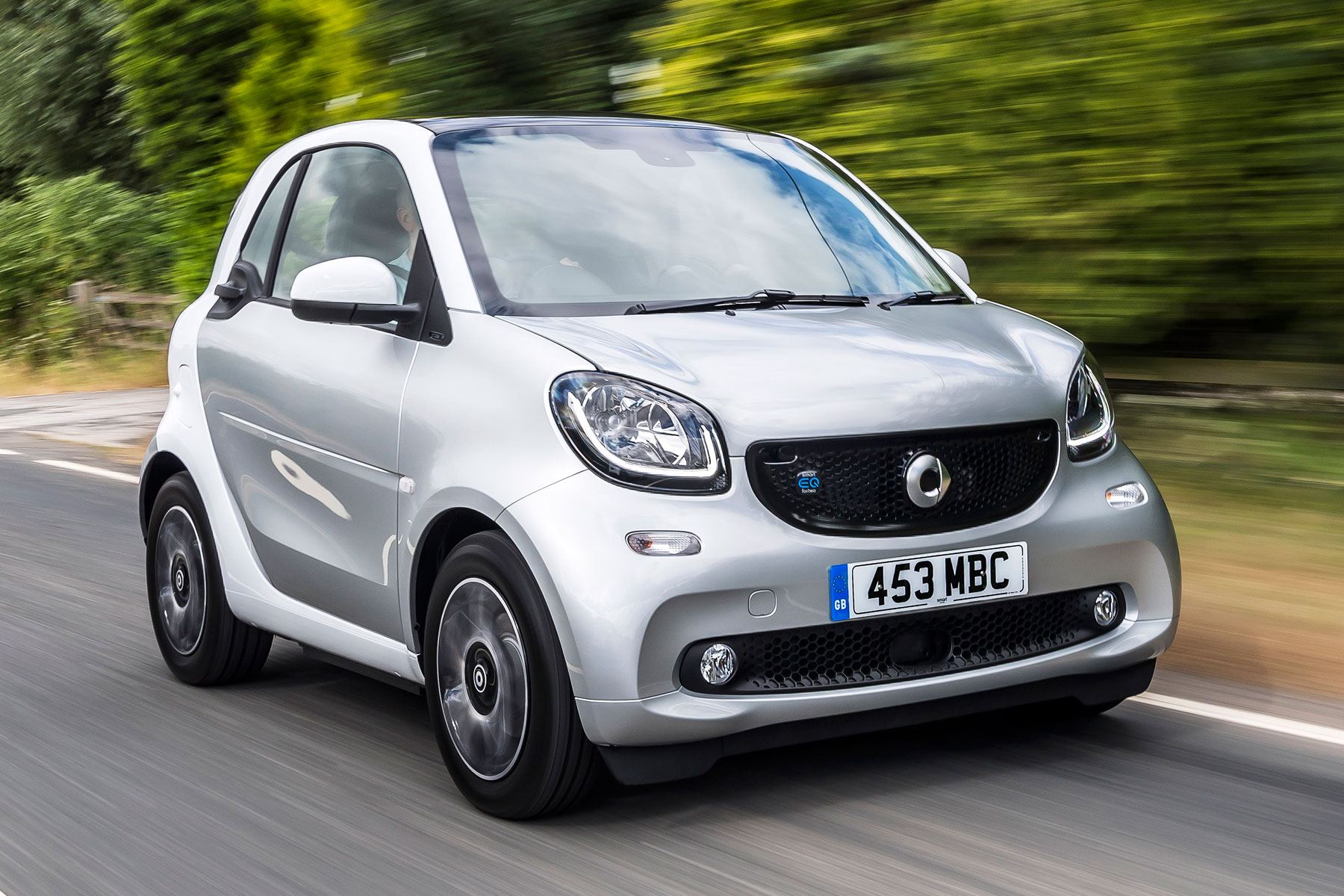 Smart EQ Fortwo
The Smart range is now entirely electric, with the EQ Fortwo being the EV version of its famous two-seater. With a tiny 17.6kWh battery, the range isn't great (barely 80 miles), but this is arguably less of a barrier for a city car. Also, because it's so small, the battery does at least charge up quickly. Being electric enhances the Smart's famous nippiness, with sharp acceleration and turn-on-a-sixpence manoeuvrability. The turning circle has to be seen to be believed. You sit up high, with a great view out, and there's lots of leg-stretching space ahead. It's also well equipped, despite being the cheapest new electric car you can buy.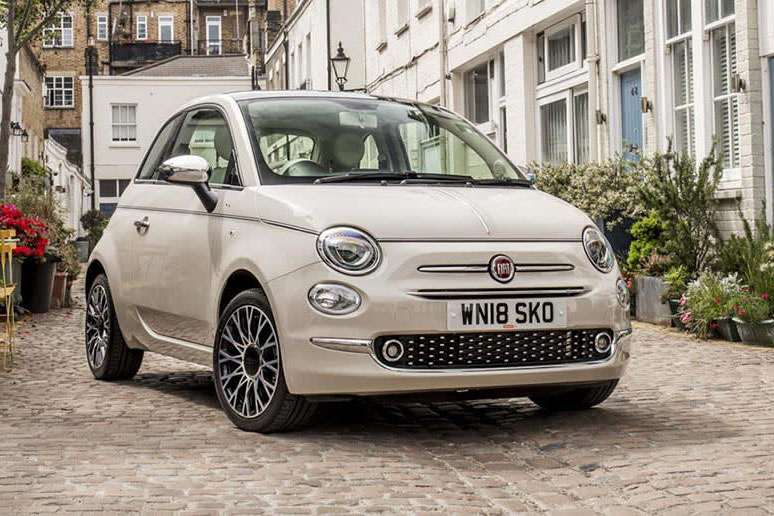 Fiat 500 Hybrid
The new Fiat 500 has gone electric. To cater for those who aren't yet ready to make the switch, however, the existing 500 remains on sale, newly rebranded as the 500 Hybrid. It uses a mild hybrid system, which doesn't allow it to drive forwards in electric mode, but does extend the stop-start 'engine-off' range for better fuel economy. The famously loveable looks are still surprisingly fresh – the round LED running lights are cool when on the move and the body-colour interior accents look retro. While rear-seat space isn't the best, the 500 is great for two people, and the option of smart infotainment systems means city-centre motoring needn't be dull.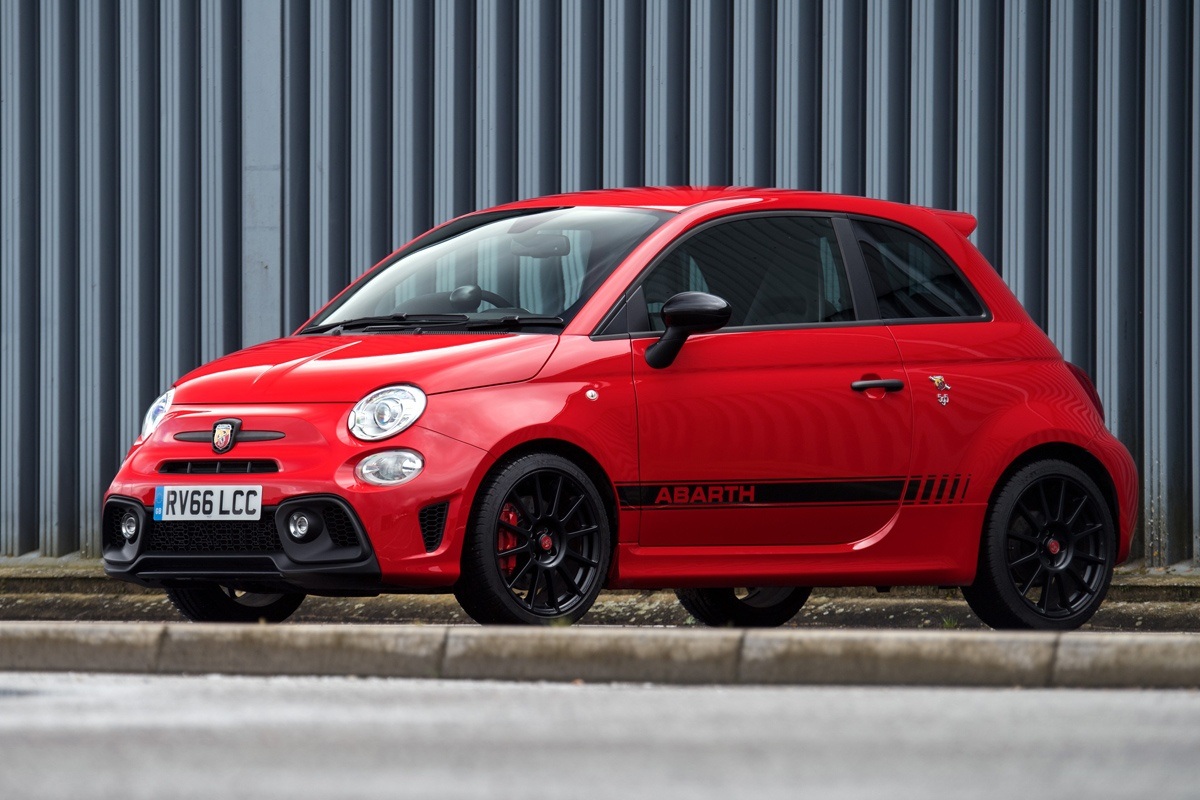 Abarth 595
If you wish the regular Fiat 500 Hybrid had a bit more verve, the Abarth 595 is the answer to your prayers. Instead of a fuel-sipping 1.2-litre engine, it has a 1.4-litre turbocharged motor producing a thrilling 165hp. That's good for 0-62mph in just over 7.0 seconds, yet it's still capable of returning more than 42mpg. The chassis has been thoroughly overhauled, featuring exotic components such as Koni rear dampers and anti-roll bars all-round. It's a real high-energy thriller to drive, and it definitely looks the part with a full Abarth makeover outside and in. We particularly love the matt chrome finish and, of course, the liberal use of Abarth scorpion logos.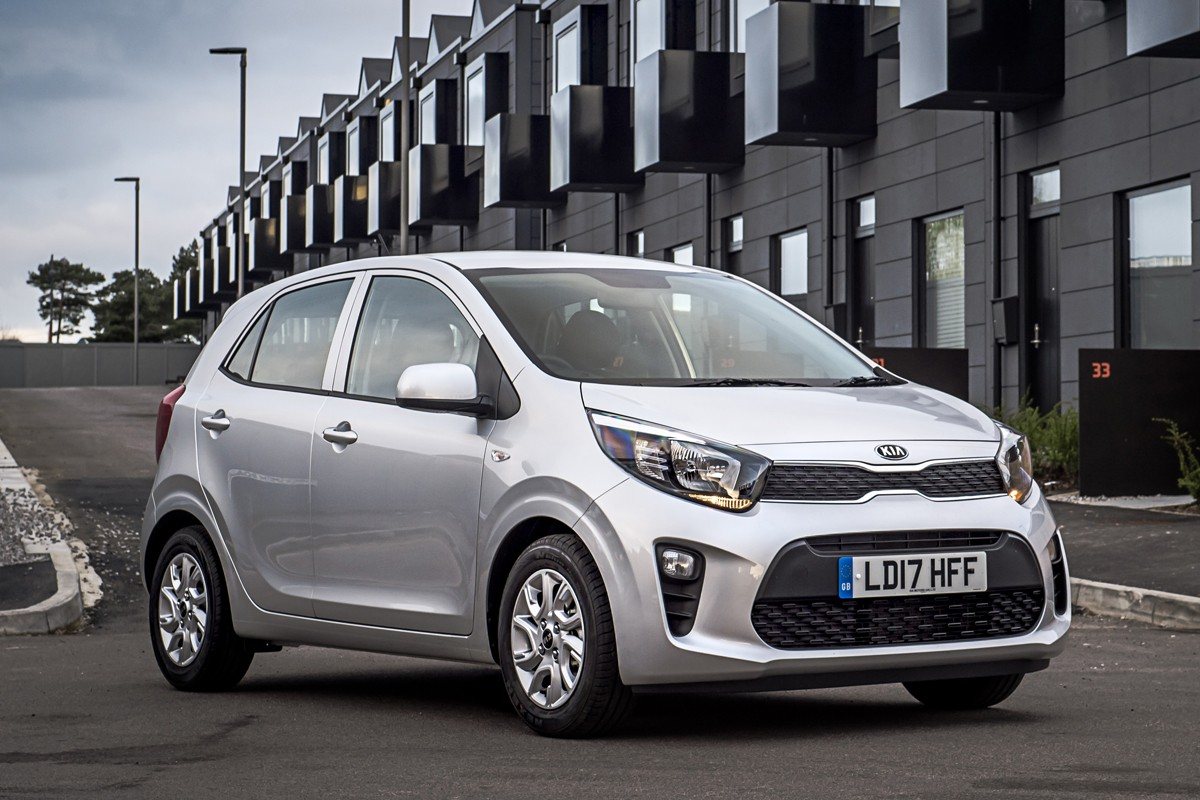 Kia Picanto
The smallest Kia in the range, the Picanto still benefits from the firm's lengthy seven-year, 100,000-mile warranty, making it a safe bet for long-term city car ownership. Regular models have a high-tech look to their front end – we love the LED running lights built into the headlamps – and you can get a racier GT-Line version with red accents and moody colour options. The GT-Line S has a punchy 100hp 1.0-litre turbocharged engine, too. The rest of the range uses a 66hp non-turbo 1.0 motor, which comes with a manual or 'automated manual' two-pedal transmission. All Picantos feel grown-up to drive, with good refinement and stable handling.
Honda e
The Honda e is a car designed for the city. The chief engineer actually did a back-packing research tour around major European cities before starting work on the car, so he knew what was required. The electric e thus has swift acceleration, aided by rear-wheel-drive traction, while a driving range of almost 140 miles takes the stress out of finding a city-centre charger. It has a brilliant turning circle, a high-end cabin with a full-width array of display screens, and reasonable rear-seat space even for adults. This is a premium city car with a decidedly premium price tag, but in terms of looks and overall appeal, there's little quite like it.
Can you get an electric city car?
Electric cars make great city cars – indeed, they are well placed to take advantage of the growing numbers of pure electric restriction zones that are cropping up in cities the world over. Cars such as the Smart EQ Fortwo and Honda e are electric city cars you can buy today. They show that although it's a challenge to produce EV city cars people can afford, it's not impossible. An interesting arrival we hope will come to the UK is the Dacia Spring city car, which is being billed as the world's most affordable EV.
Are the best city cars safe?
According to independent safety organisation Euro NCAP, the latest city cars meet very high standards. The Kia Picanto with safety pack boasts a four-star Euro NCAP rating, while even the previous Toyota Aygo scored four stars. We expect the all-new Aygo X model, which is derived from the latest Toyota Yaris, a five-star Euro NCAP car, to perform similarly well. However, not all small city cars are safe. A while back, Euro NCAP gave the ageing Fiat Panda a shock zero-star rating due to its lack of integrity and safety assistance tech.
How roomy are the best city cars?
The best city cars are amazingly roomy inside. They look compact, and do indeed have short overall lengths, but their tall and boxy bodies liberate a really impressive amount of room, particularly in the rear. If you're looking to buy one, try stepping into the rear seat in the showroom – you may be surprised how commodious it is. Many city cars have smaller boots than the supermini norm, but you can easily fold the rear seats to open up more space. Some also have split rear seats, so you can still carry a rear passenger alongside bulkier loads.
More small car guides
More expert car guides