Best family car 2022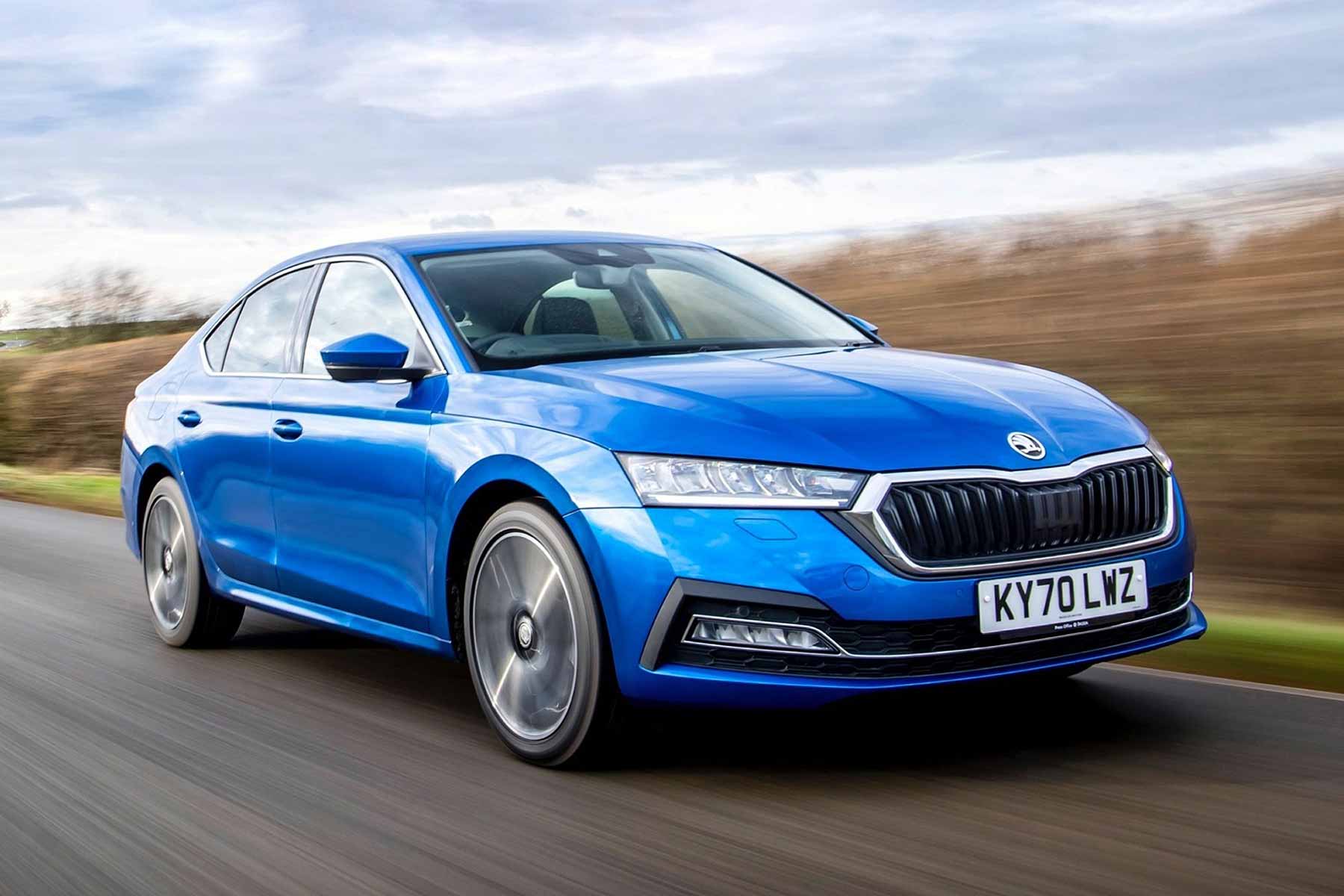 The best family cars are able to do it all. Anything life can throw at them, they're ready and waiting to take it – and keep on coming back for more.
These cars have to do it all. They start with the school run, then a motorway blast to the office, then it's back home in time for tea (after picking up groceries on the way). There's little that can faze a well-rounded family car.
They are big on the inside, but not too big on the outside. They have large boots, which become even more vast simply by dropping the rear seats. As for speed and economy, they have just enough of the former without being too heavy on the latter.
One of the most popular new car sectors in the UK, there are dozens of family cars to choose from. But how do you find the best family cars? Let us be your guide to 10 of the top choices right now.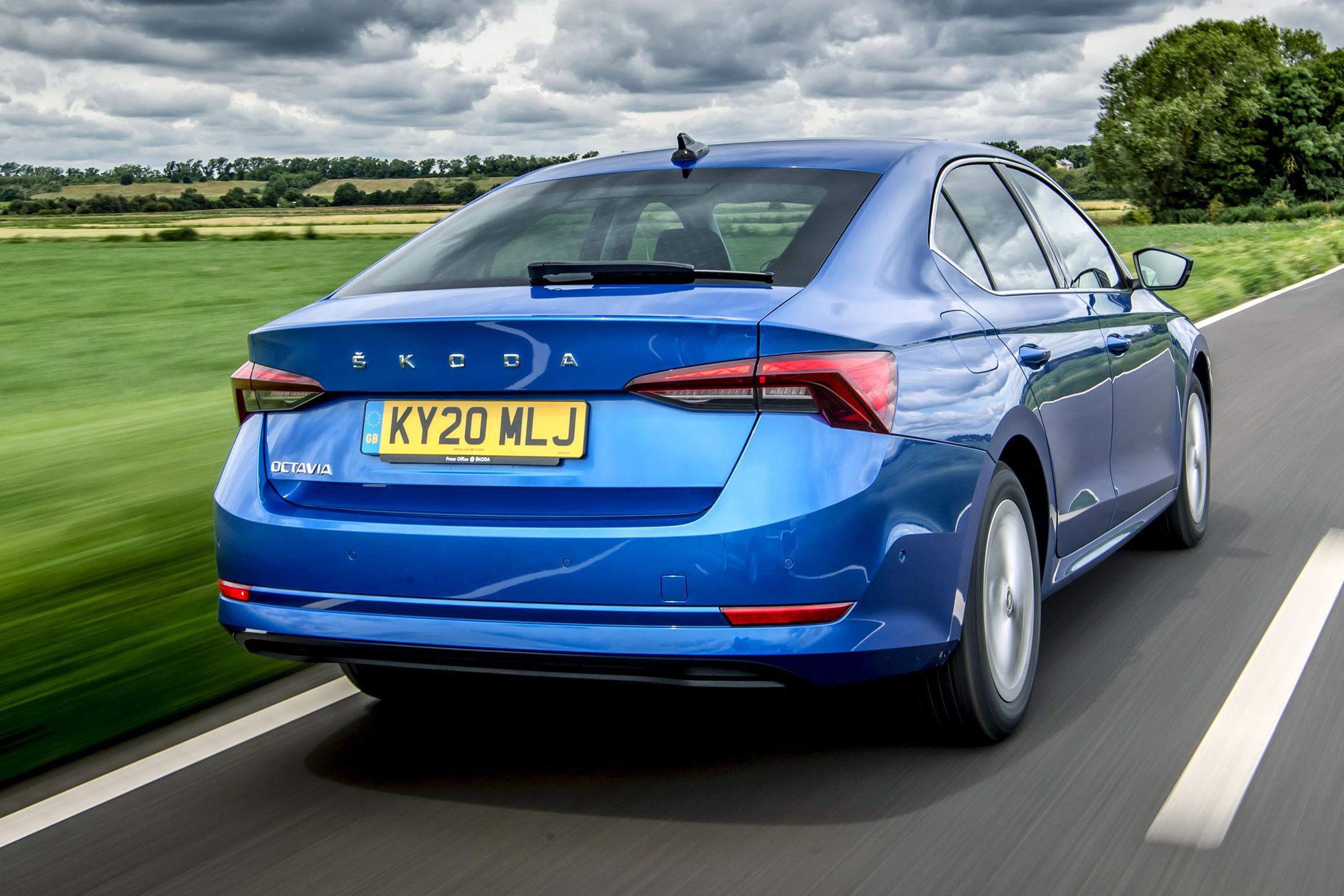 Skoda Octavia
The Skoda Octavia is a large and very practical family car for your ever-growing clan. It's over 4.6 metres long, significantly bigger than the family car norm, and this delivers an enormous 600-litre boot. Again, that's several hundred litres larger than the sector average. Rear-seat space isn't compromised either, with lots of lounging legroom and enough headroom for the tallest of teenagers. The 1.0-litre turbo engine is fine, but the 1.5-litre TSI petrol offers a decent amount of extra power for around £1,500 more. If you're planning to use the commodious Octavia's space, you might be grateful for the extra oomph.
Dacia Jogger
The Dacia Jogger is an intriguing blend of estate car, raised-up crossover SUV and people carrier – it even accommodates seven people across three rows of seats. The rearmost seats can be folded or removed entirely, opening up the boxy boot to an enormous amount of cargo. The middle seats are fairly roomy, and occupants have a great view out as they're mounted higher than the fronts. A sole 1.0-litre turbo petrol engine gives just enough power and impressive fuel economy, while prices starting from less than £15,000 mean monthly payments will be significantly lower than almost any other family car.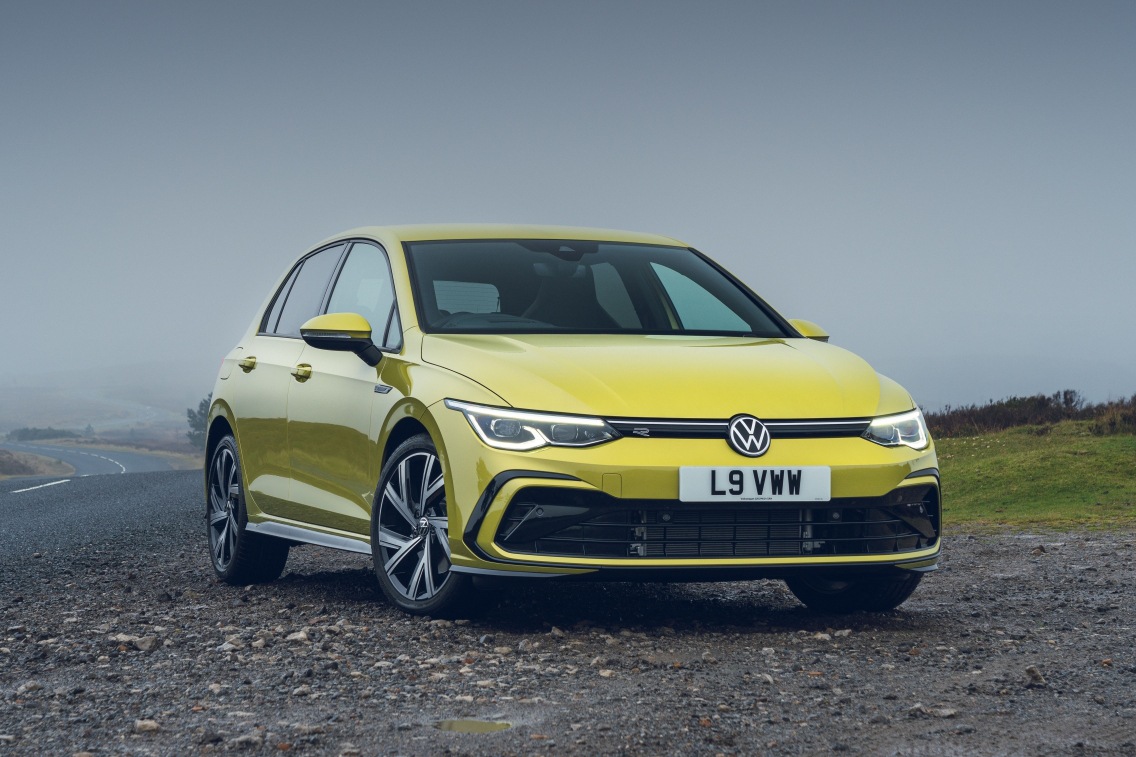 Volkswagen Golf
The Volkswagen Golf is a family car favourite. For decades, it has delivered roomy, no-nonsense motoring with just a little bit of added quality. If it were a supermarket own-brand, it would be the 'Finest' luxury range. The latest Golf 8 has more standout styling than some previous models, with a distinctive front end, but the premium fit-and-finish is still intact. The interior is cleanly laid-out – most of the buttons have disappeared, with all controls masterminded through a central touchscreen – and it is, of course, roomy and ingeniously designed. Volkswagen sweats the tiny details on the Golf, so you don't have to.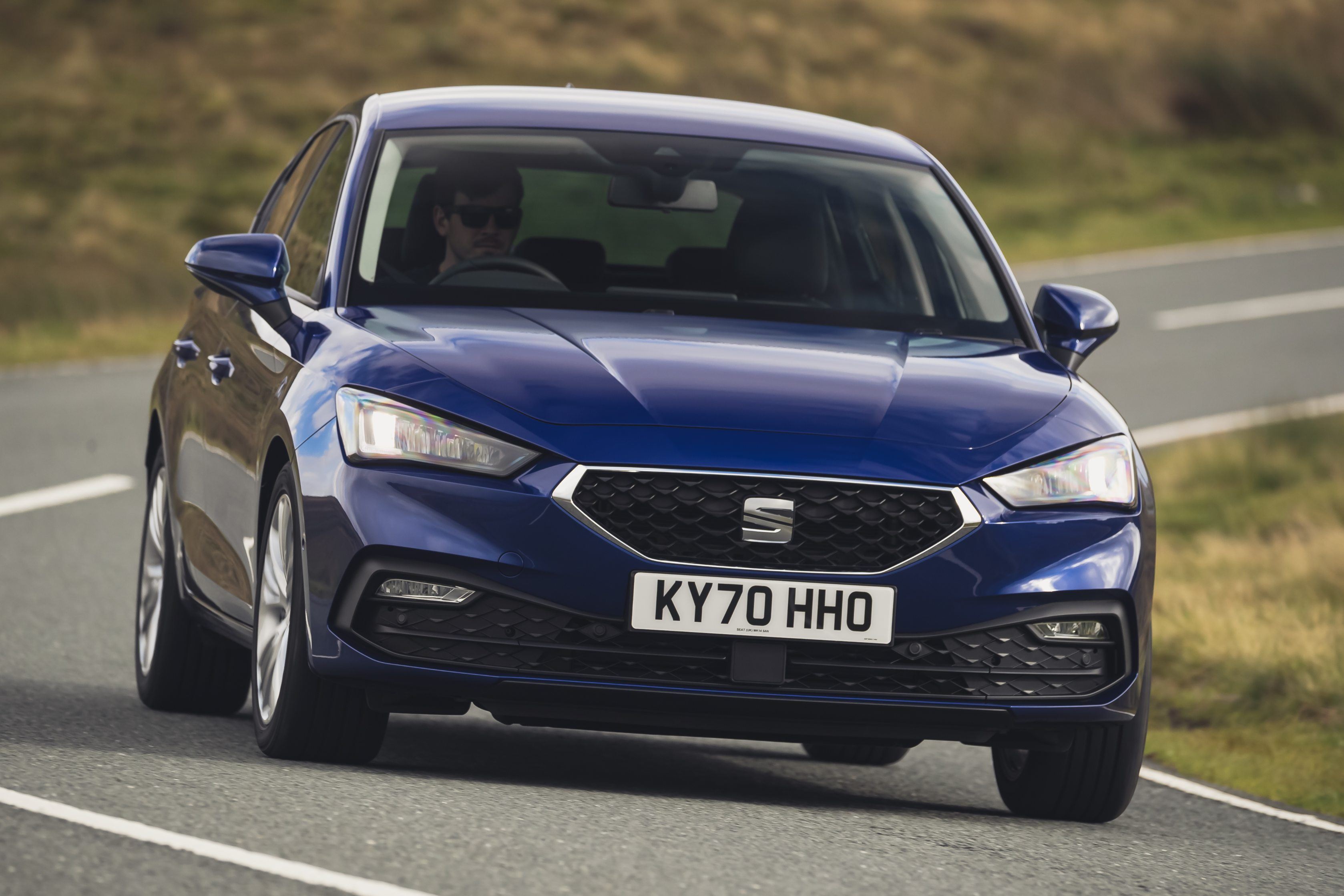 SEAT Leon
The SEAT Leon is the sportier Spanish alternative to a Golf. It has its own smart appearance, with a bit more flair than the solid and sensible VW, plus an interior that's more colourful. Many of the major controls will be the same, as is the infotainment system, while shared underpinnings mean the Leon has a similar range of ultra-efficient engines and some tasty performance models. You can buy the Leon as a plug-in hybrid, too. The real appeal compared to the Golf is prices that are more competitive, making it a better value package overall. And while the differences are mild, the slightly sportier bias to how the Leon drives will appeal to some, too.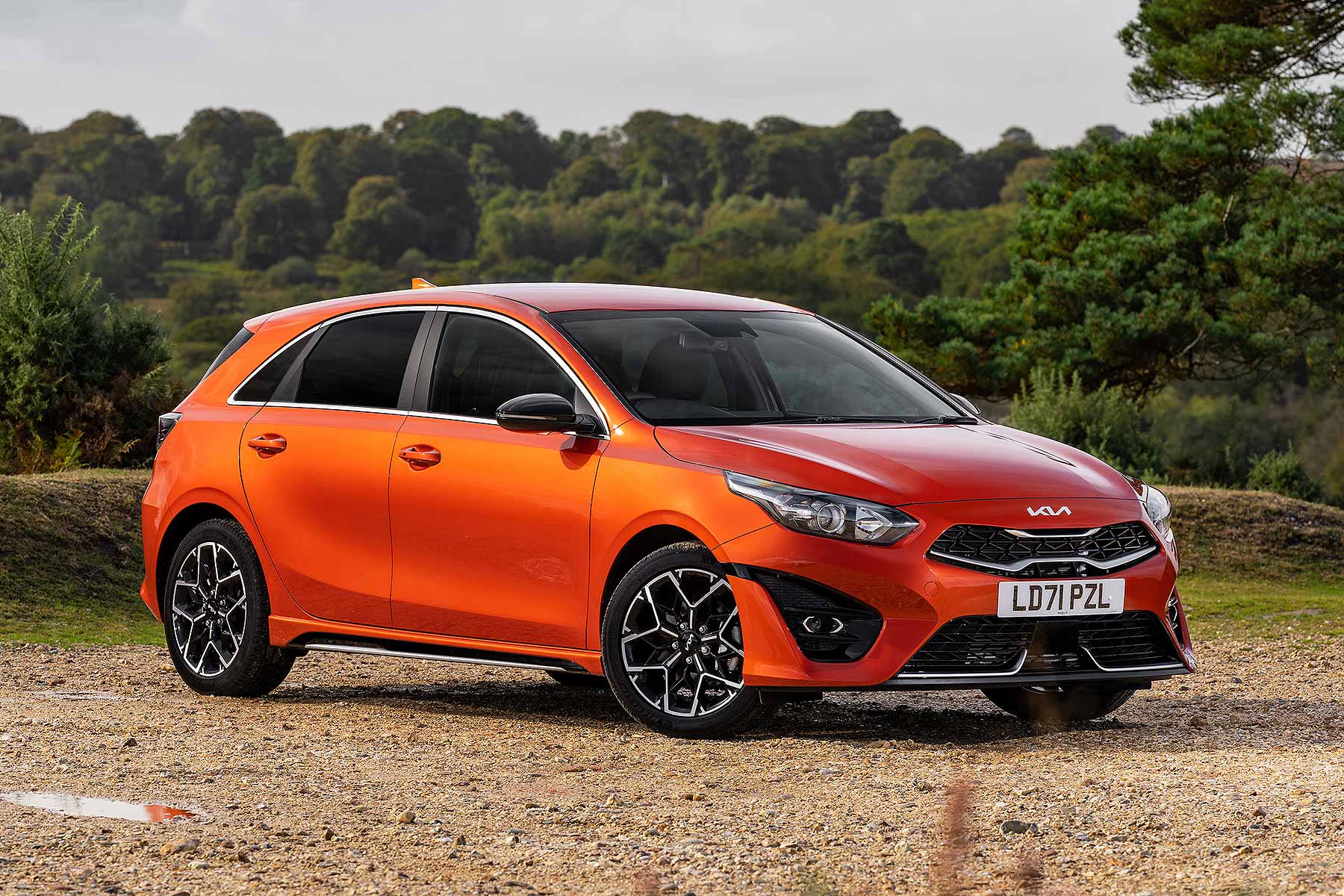 Kia Ceed
Kia has just facelifted the Ceed, and what an eye-catching makeover it is. The firm's modern-looking new brand logo makes an appearance, along with a distinctly sportier front end and the choice of some bold and bright new colours. Inside, it's a bit more tactile and upmarket, while the large-format infotainment system remains impressive. These days, the engine range is focused around 1.0-litre and 1.5 turbocharged petrol engines, with the latter offering nearly 160hp, plus an optional automatic gearbox. Compared to its rivals, the Ceed is well priced and has generous equipment levels, while the seven-year warranty is a continued Kia selling point.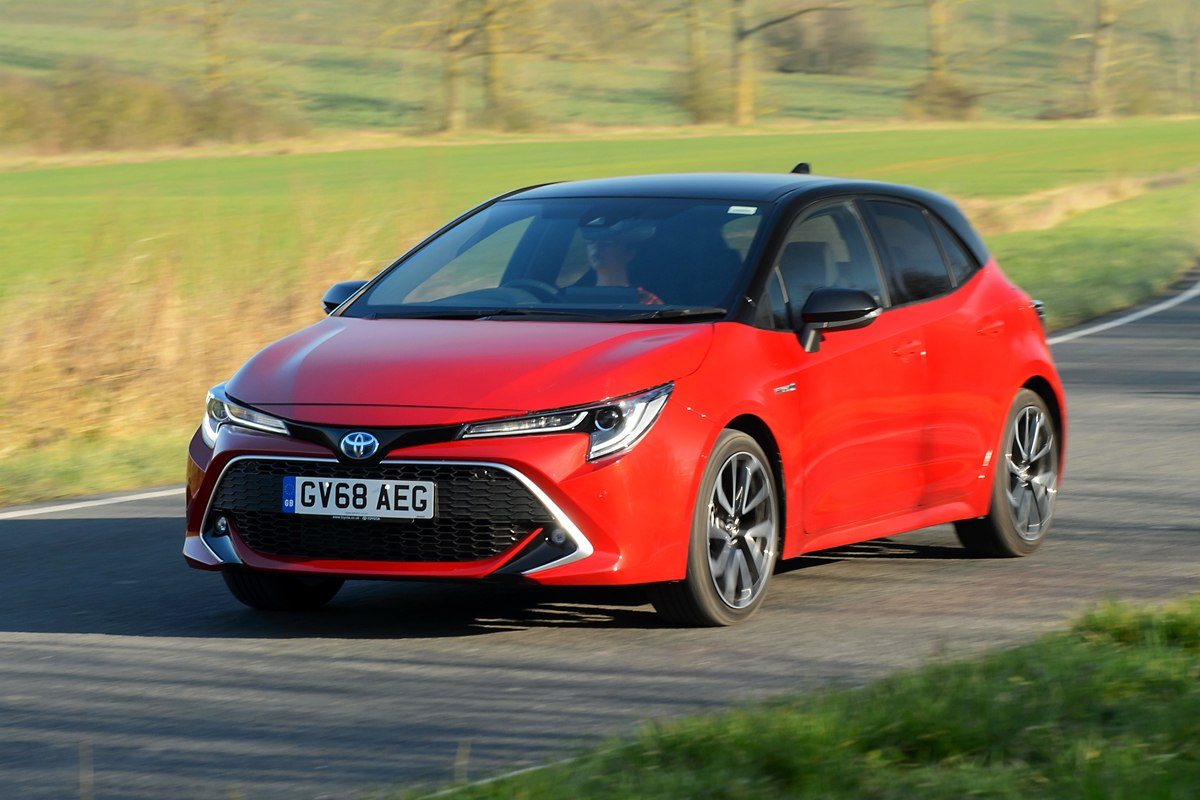 Toyota Corolla
The Toyota Corolla comes as standard with a fuel-saving hybrid system and, as a result, a CVT automatic gearbox. It's really easy to drive, with the car doing all the work of switching the petrol engine on and off. In urban areas, it can be off for more than half the time during an average trip. This is good news for CO2 emissions and great news for fuel economy. The original 1.8-litre hybrid setup has been joined by a more powerful 2.0 hybrid, which can be matched with the good-looking GR Sport trim grade for added visual clout.
Nissan Qashqai
The Nissan Qashqai is the original crossover SUV, and a perennial best-seller in the UK. It is extremely practical and well thought-out for families, with an easy-access cabin (including rear doors that open to almost 90 degrees) and a good amount of space in the front and rear. The boot is very flexible, with clever dividers, carrying hooks and other neat touches. Nissan is currently offering the Qashqai with mild hybrid turbo engines, but a full hybrid version, called e-Power, is coming soon. The lift in quality within the latest Qashqai is impressive, and it's easy to spot the car's crisp new nose and LED lights out on the road.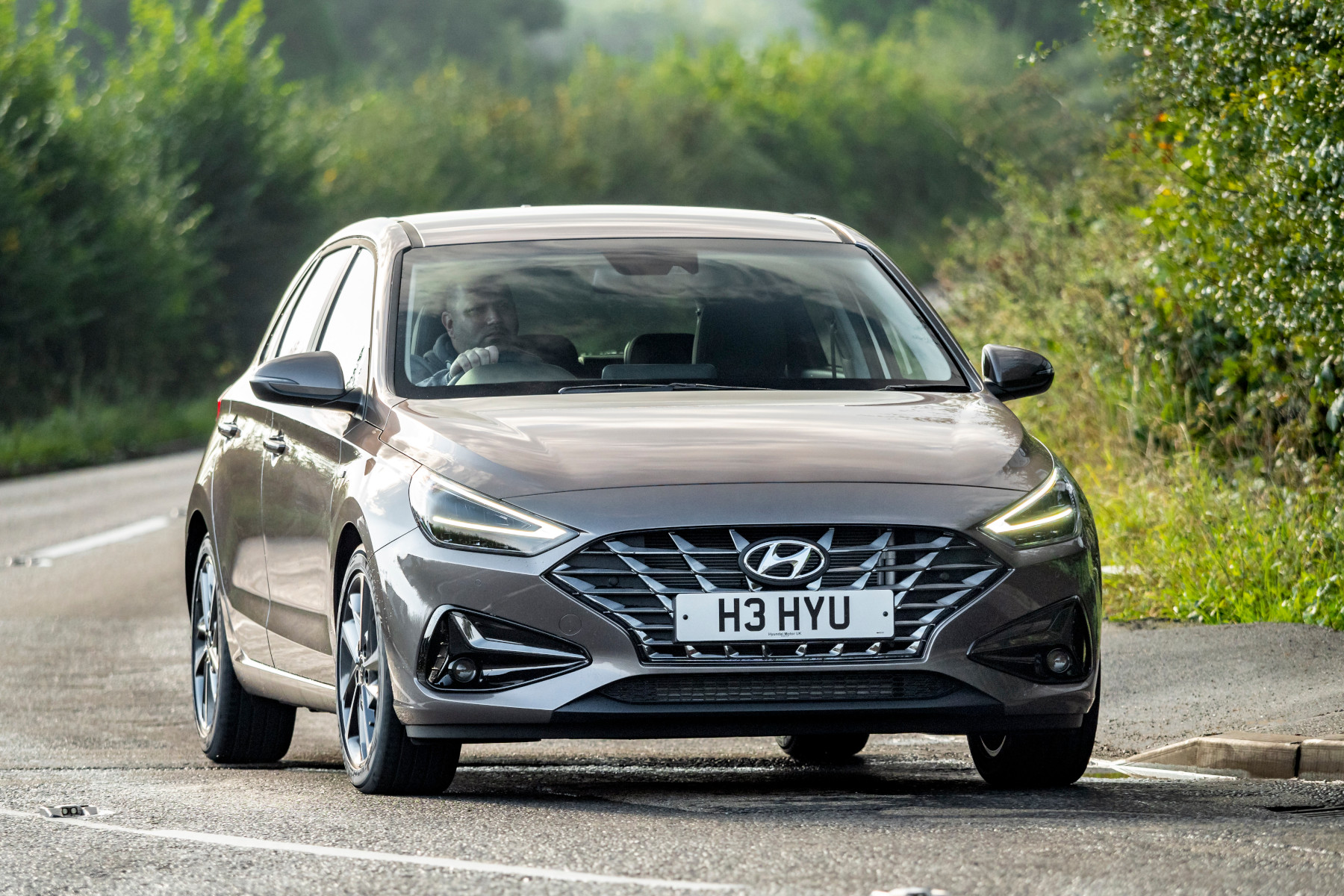 Hyundai i30
The Hyundai i30 is a discreet and luxurious-looking five-door family car, its appearance enhanced if you choose a model with a chrome front grille. Inside, it is a bit plasticky in places, but the main controls are solid and the seats are comfortable. What's really impressive is how the i30 drives – with an almost Volkswagen Golf-like refinement. It is stable and undemanding, soaks the bumps up well and is very smooth and quiet at higher speeds. It makes you feel confident and safe. The 1.0-litre engine is fine, and while the 1.5-litre is a bit gruff when revved, it does produce an impressive 159hp. An automatic gearbox is optionally available, too.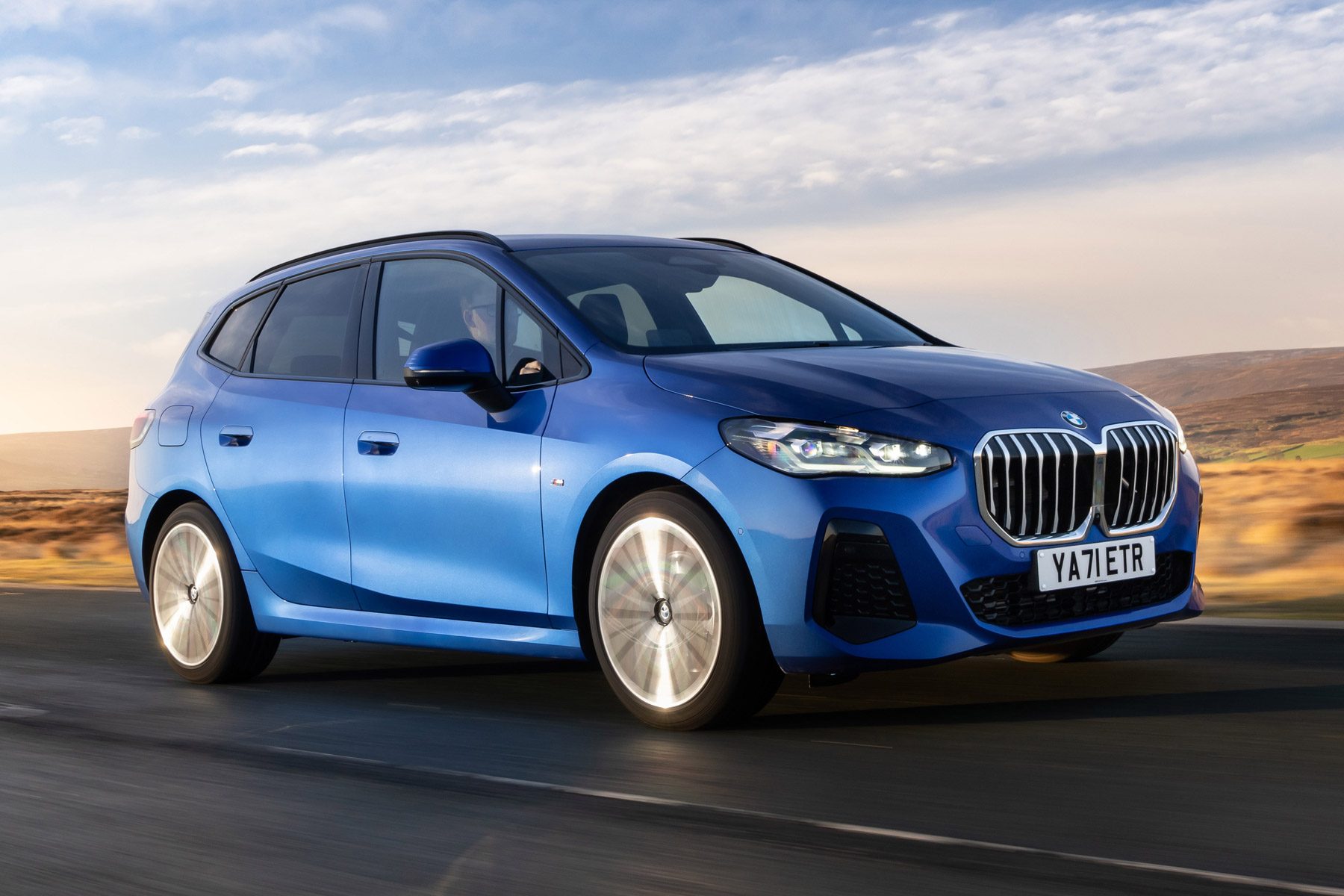 BMW 2 Series Active Tourer
The BMW 2 Series Active Tourer is the latest version of the firm's somewhat forgotten small people carrier. BMW will be hoping this iteration of the roomy five-seater enjoys a better response. Drivers will like the fuel-saving mild hybrid engines and terrific BMW-honed handling, but passengers will enjoy the Active Tourer even more. The rear seats are comfortable and flexible, while interior fixtures and fittings are really high-quality. It is quiet and stable on the move, and a boot space of at least 400 litres means a good amount of room for the annual family holiday. There's also a plug-in hybrid model.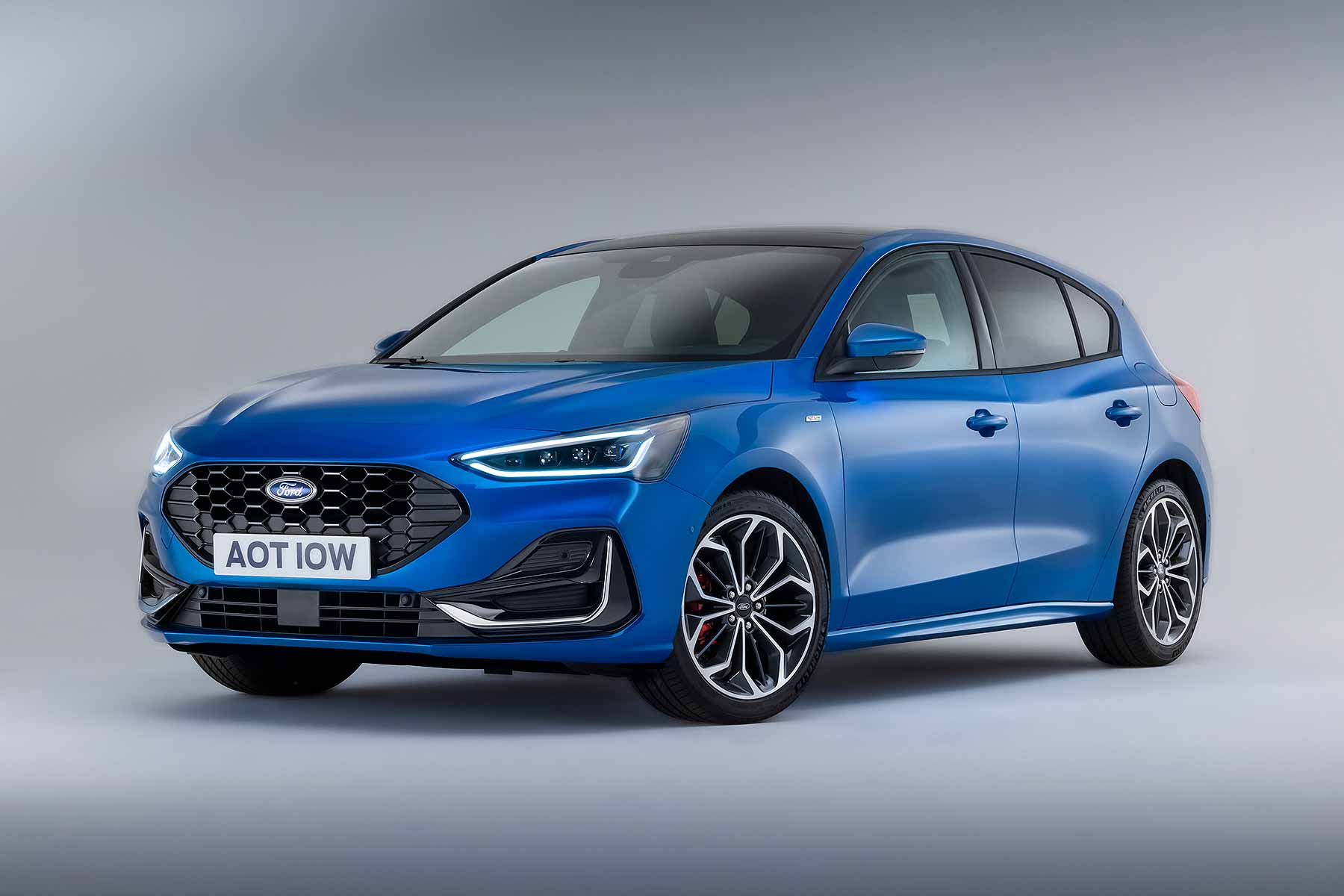 Ford Focus
Ford has facelifted the Focus for 2022, with the centrepiece being a striking new 13.2-inch touchscreen running the firm's Sync 4 infotainment system. It is a real step on, with an eye-catching look yet impressively easy-to-use functionality. Ford has introduced a new fuel-saving Ecoboost Hybrid model as well, while the high-performance ST provides speedy thrills at the top of the range. Boasting a bolder front bumper and enlarged grille with a big Ford logo in the centre, one thing the company hasn't changed is the handling. The Focus remains one of the most dynamic and fun-to-drive family cars you can buy.
Can you buy an electric family car?
Electric family cars are already here. Models such as the Volkswagen ID.3, Cupra Born and even the smaller Nissan Leaf deliver zero-emissions family motoring for prices that start from under £30,000. The latest electric cars have decent driving ranges and any extra you spend in terms of monthly finance payments should soon be offset by the money you save from not having to buy petrol or diesel. Electricity is significantly cheaper, even though both fuel and energy have recently gone up.
Can you get a 7 seater family car?
You can indeed. Family cars with seven seats include the Peugeot 5008, Citroen C4 Spacetourer and Mercedes-Benz GLB. At the budget end of the spectrum, the new Dacia Jogger is a surprising seven-seater with a compellingly affordable price tag, while those who prefer a more traditional MPV could consider the Volkswagen Touran. And if you want a bit more SUV style, the Volkswagen Tiguan Allspace is a seven-seat alternative to the regular five-seat Tiguan.
How safe are the best family cars?
Family cars are some of the most popular vehicles across Europe – and safety organisation Euro NCAP knows this. That's why it makes sure to crash-test all the latest family cars as soon as possible. The car manufacturers are doing their part, though, because it is rare that a family car today doesn't score four stars or a full five stars in the highly-regarded tests. Euro NCAP is constantly making the safety standard higher as well, with significant upgrades coming every two years.
More family car guides
More expert car guides