Best family electric car 2022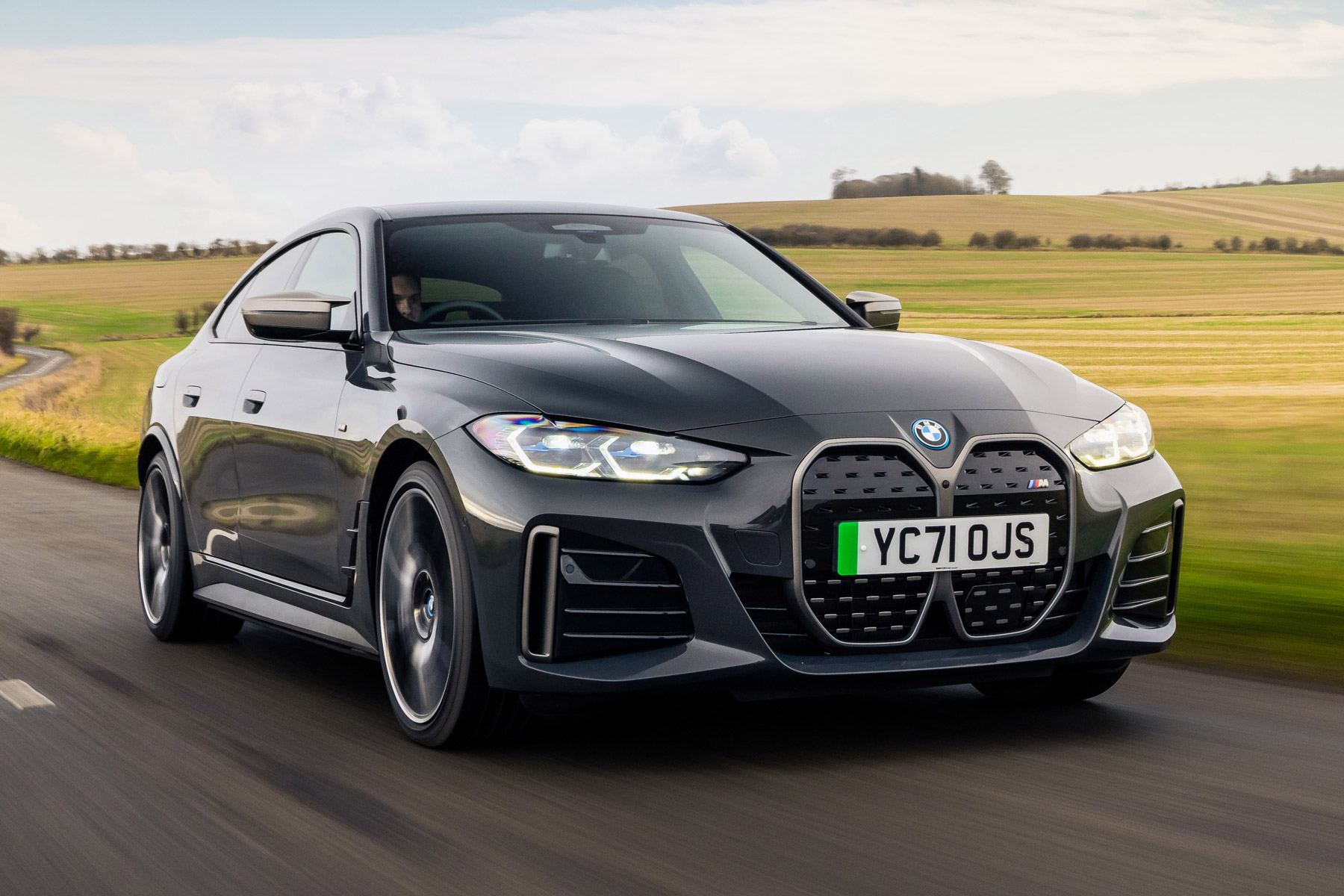 Even if you're not thinking about buying an EV to replace the family car, there's a fair chance your children will be. Youngsters are ahead of the curve in their enthusiasm for electric cars.
The more you look into it, though, the more you might decide that choosing a family electric car is the smart move to make now – rather than waiting for the official government phase-out of petrol and diesel from 2030.
The marketplace is growing all the time, with the world's leading car manufacturers all offering interesting and desirable pure electric family cars.
They provide thrilling performance, decent ranges in between charges, and you can 'refuel' them at public rapid chargers in little more time than it takes to grab a coffee.
Add in exciting design, particularly from some of the new brands coming to the family electric car sector, and it's clear to see that on this one, the kids may be right.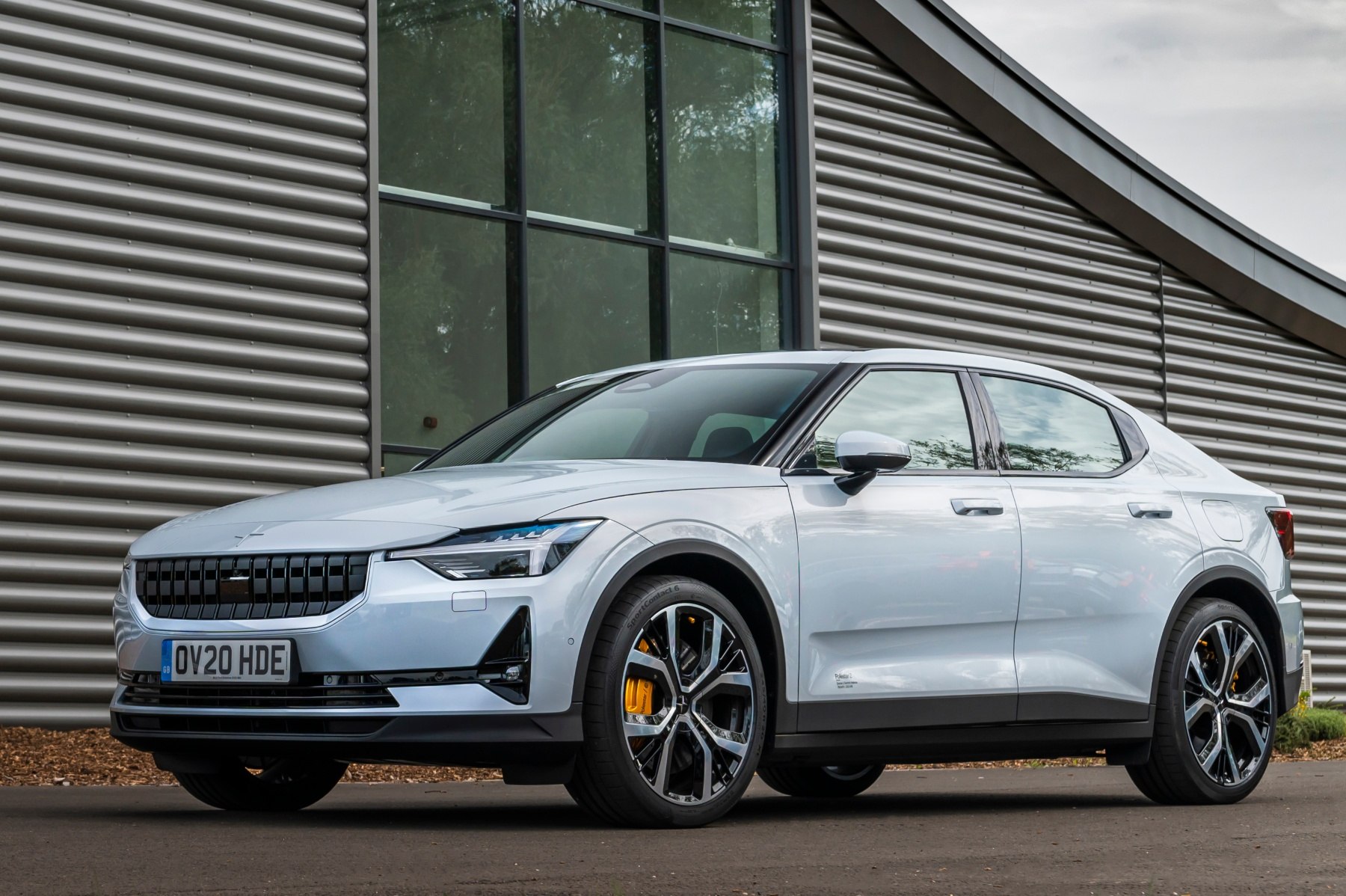 Polestar 2
The Polestar 2 is a stylish, design-led model from the sporty Swedish brand spawned from Volvo. It is a five-door fastback-style car, which blends a crossover with a GT for a unique and distinctive look. It is Polestar's rival to the Tesla Model 3, and aims to offer a fresh alternative to Audi and BMW. The interior has a sporty feel, with a cocooning driving position and clear, comprehensive Volvo switchgear. It was launched in high-performance twin-motor guise, but Polestar has since rolled out a more affordable single-motor variant, with a list price starting from less than £40,000. Choose the right Polestar 2 and you can drive for up to 335 miles between charges, while Google-based infotainment helps you find charging points along the way.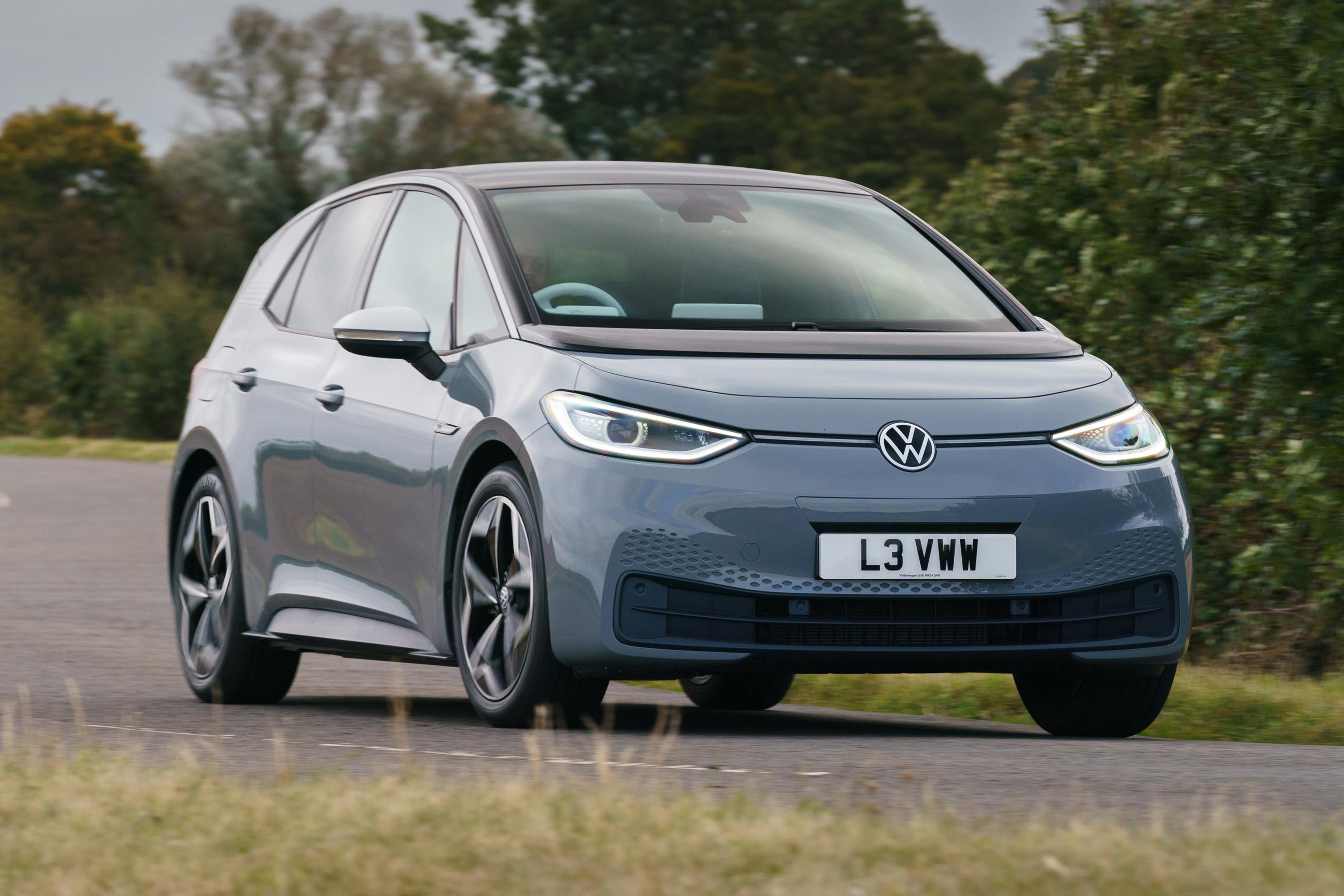 Volkswagen ID.3
The ID.3 was Volkswagen's first car to be designed from the ground up as an EV. Following in the footsteps of the Golf hatchback – and the Beetle before that – it's a family-focused 'third generation' car (hence the name). Visually, it's very modern-looking, with a clean appearance and some lovely contrasting colour schemes. It's open-plan and airy inside, something you can enhance further with an intriguing white theme, which even extends to a white leather steering wheel. The affordable 58kWh Pro Performance battery has a range of up to 259 miles, and its 204hp output gives snappy acceleration. It's speedy to charge as well: find a 100kW charger and it will go from five percent to 80 percent in 35 minutes.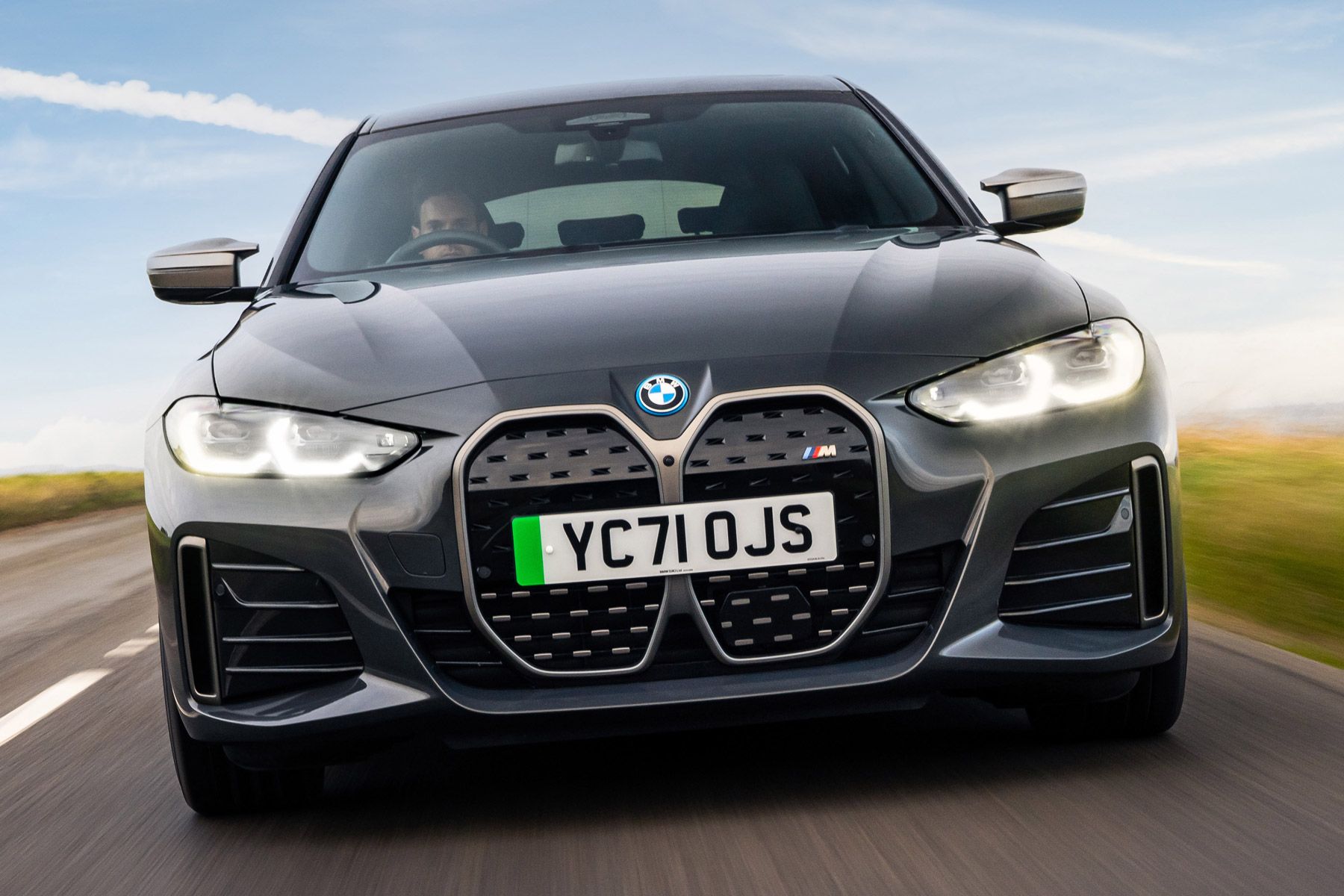 BMW i4
BMW is at last ready to take on Tesla with a sporty five-door GT hatchback: the i4. It aims to rival Tesla's Model 3, and you can get it in family-friendly i4 eDrive40 guise, or the excitingly potent i4 M50 range-topper. We like the rear-wheel-drive eDrive40, which produces 340hp and has a very impressive driving range of up to 365 miles. The i4 handles extremely well, with ample BMW authenticity, and its spacious interior is cleverly designed and smart to use. If you want to show off your eco credentials, you can choose to have the grille and side strakes finished in blue, rather than black or chrome. Prices start from just under £52,000.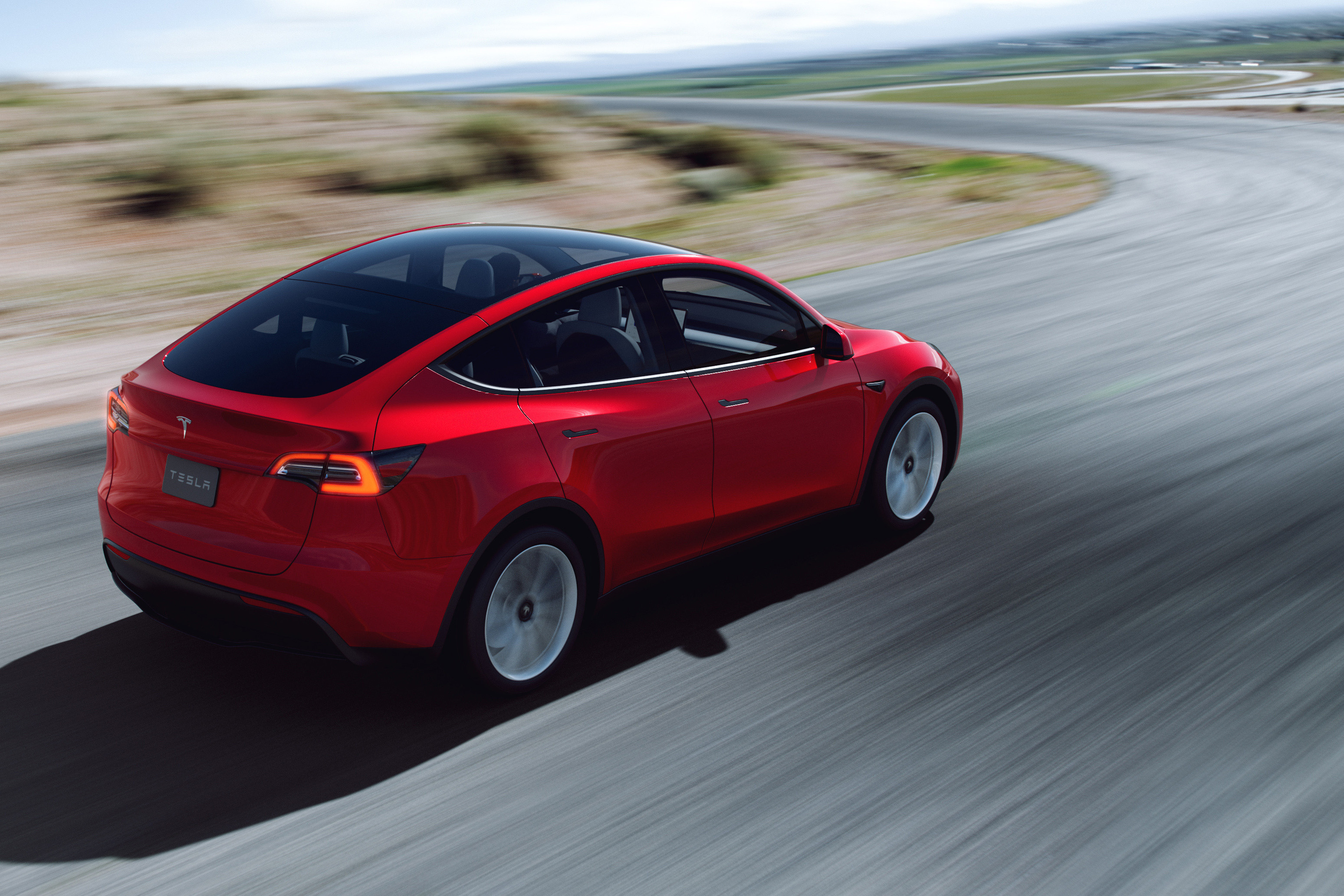 Tesla Model Y
The Tesla Model Y has finally arrived in the UK. It is the high-rise SUV sister to the Model 3, which last year was the second best-selling car in Britain. It's sold solely in all-wheel-drive form, in either Long Range or Performance guises. Long Range does exactly what you'd expect, travelling for up to 331 miles between charges, while the Performance can shoot from 0-60mph in just 3.5 seconds. Tesla claims a vast boot space of up to 2,100 litres when the rear seats are folded and the Model Y is loaded to the roof – and the higher roof line also liberates extra passenger space inside. The futuristic interior is entirely based around a central touchscreen, with fun features the kids will love.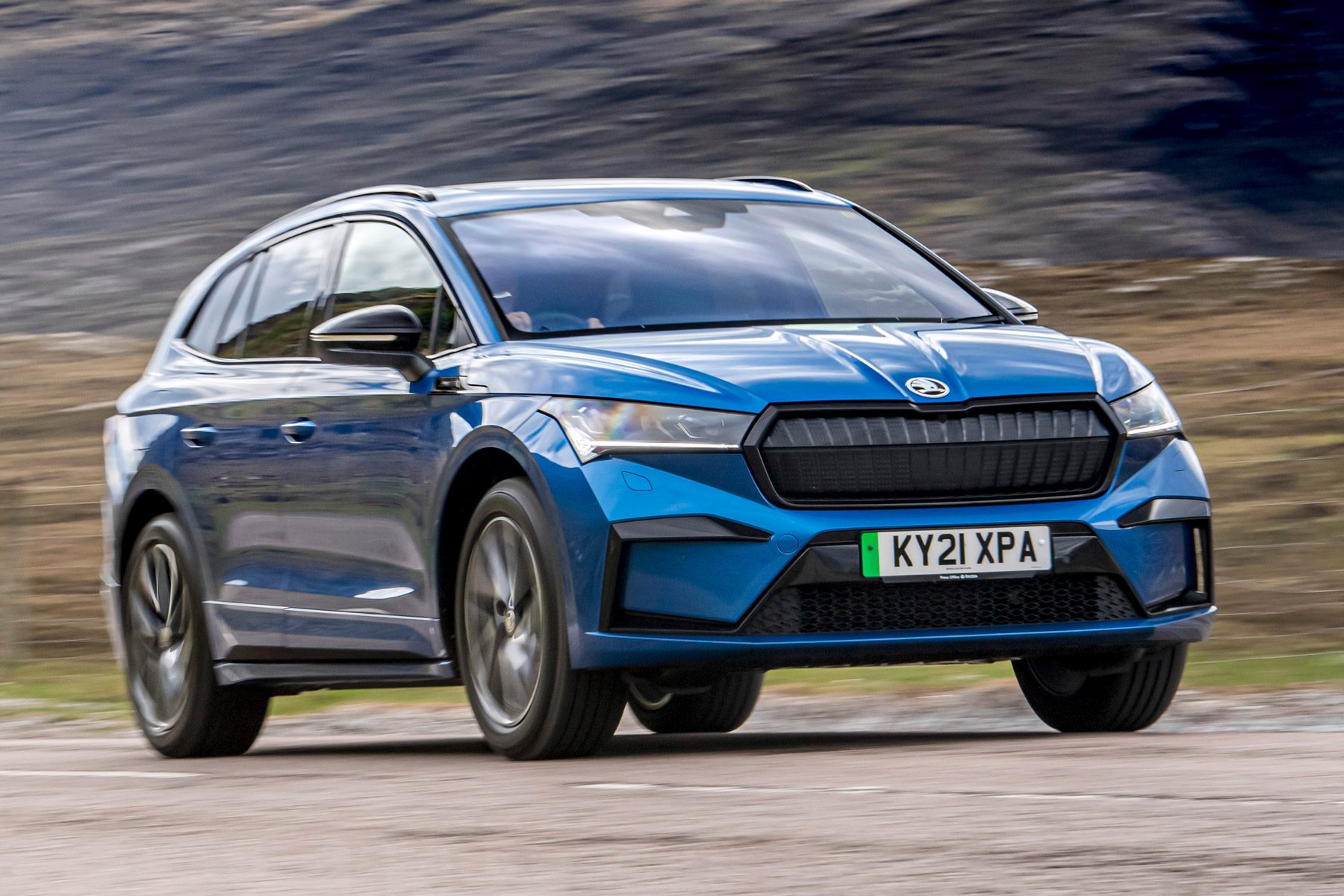 Skoda Enyaq iV
The Skoda Enyaq iV is a smart and sensible new electric SUV aimed at families making the switch to electric. Visually, the family resemblance to other Skoda SUVs such as the Kodiaq is clear, although the Enyaq iv has a cleaner, more aerodynamic look. It's more modern inside as well, with a spacious and extremely practical cabin that even lanky teens should be able to get comfortable in. Skoda lets you choose from several different themes, like Loft and Lounge, and there's the option of two batteries – 60 and 80 – plus two- or four-wheel drive. The biggest battery and most efficient drivetrain will serve up 330 miles between charges.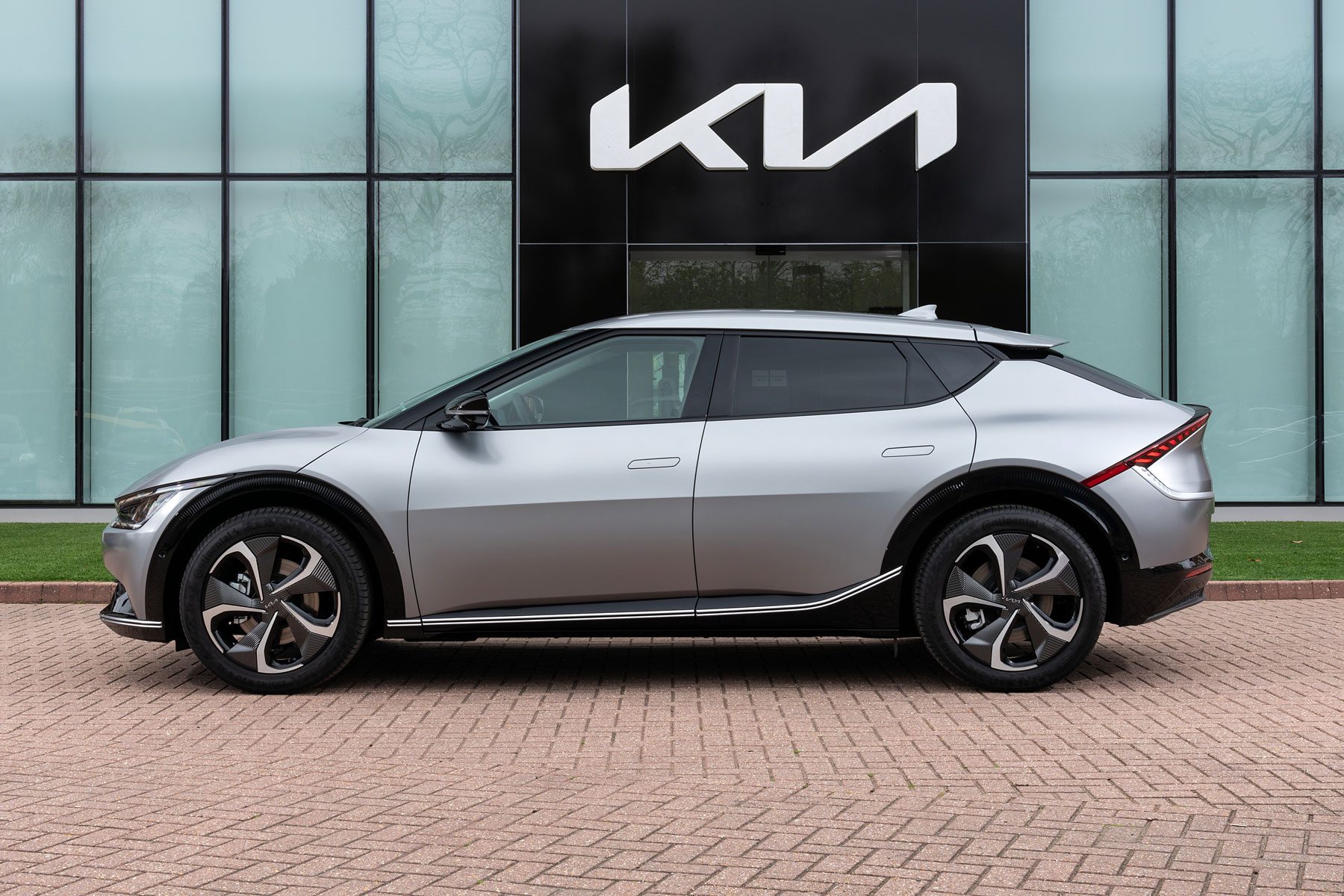 Kia EV6
The curvaceous Kia EV6 is an exciting new flagship electric car that has already scooped Europe's Car of the Year award for 2022. It's a GT-style five-door hatchback, with a cool appearance and a contemporary, digital-first interior. All models come with a huge 77.4kWh battery, giving a driving range of up to 328 miles. Standard equipment is very generous, and includes 800-volt fast-charge technology, so it's ready to use ultra-rapid 350kW public chargers. It also comes with Kia's acclaimed seven-year, 100,000-mile warranty, for further peace of mind.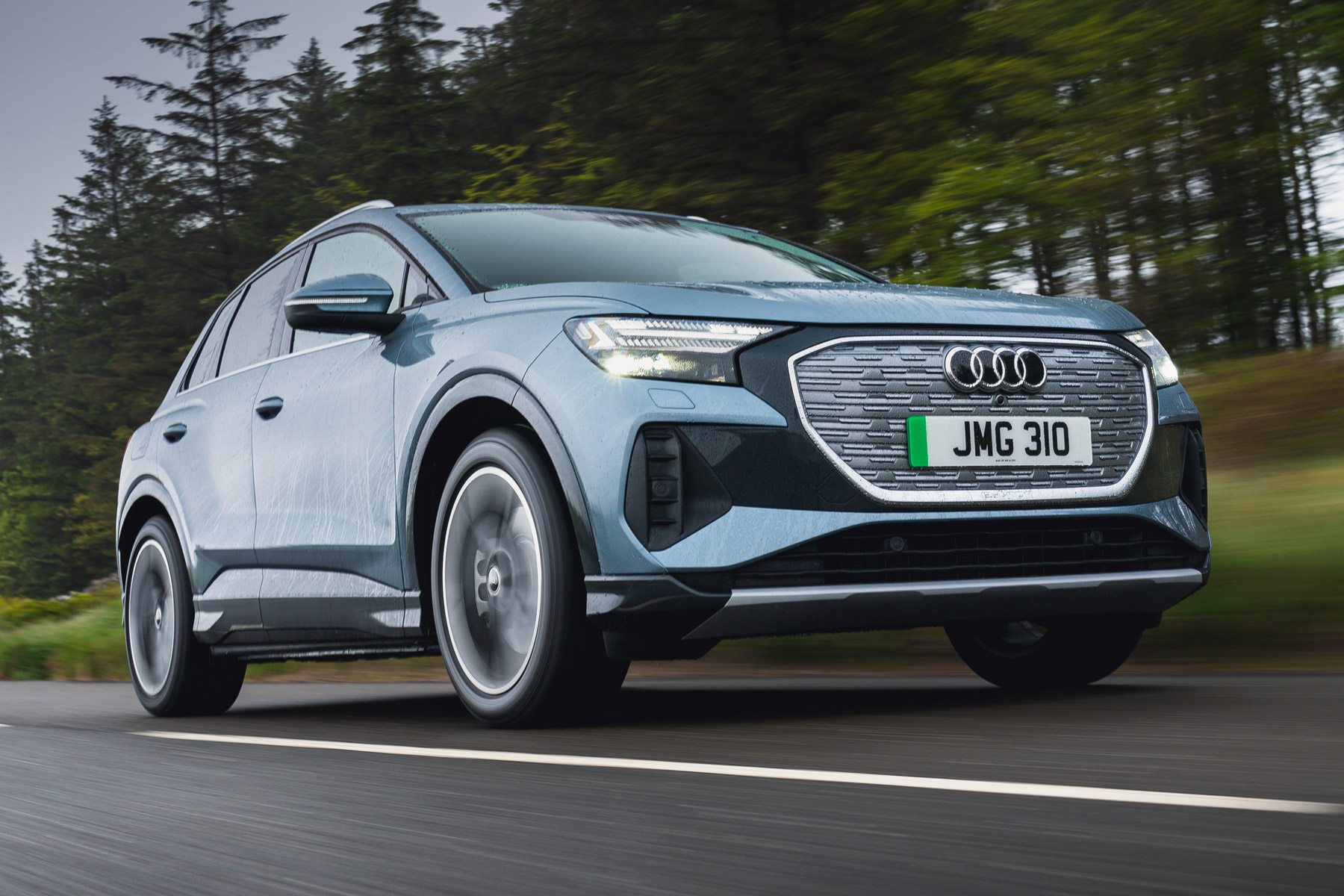 Audi Q4 e-tron
The Q4 e-tron is currently Audi's most compact electric car, but it's still a family-sized five-seat SUV with plenty of interior flexibility. It looks stylish, and the interior is a real highlight, taking inspiration from the Porsche-rivalling Audi e-tron GT. There are several different power outputs – Audi confusingly refers to them with numbers that are unrelated to the total power – and the Q4 e-tron has a driving range of up to 314 miles. If you want something a bit sleeker, you can also choose a Q4 Sportback e-tron, with a more coupe-like rake to its rear end.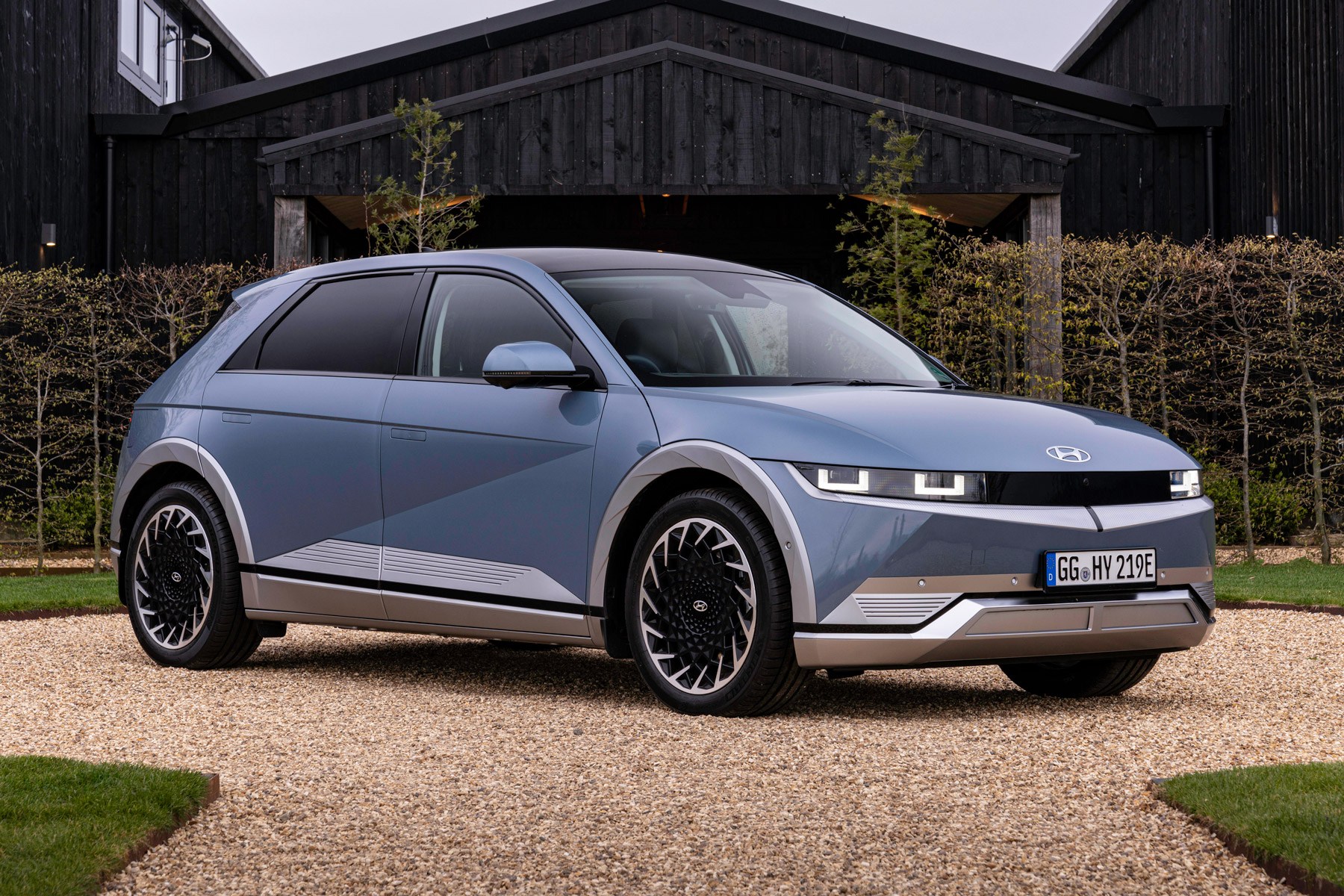 Hyundai Ioniq 5
The Hyundai Ioniq 5 is a really unique-looking large electric hatchback. It celebrates the straight line and the square, with sharp-cut sides and intricate LED lights front and rear. The interior has a luxurious look, with an open-plan dashboard and the novel feature of reclining rear seats that turn into aircraft-style beds at the push of a button. The Ioniq 5 has a range of up to nearly 300 miles and comes with a 58kWh battery. The larger 77kWh setup ups power from 170hp to 217hp. As with all Hyundais, it has a five-year, unlimited-mileage warranty.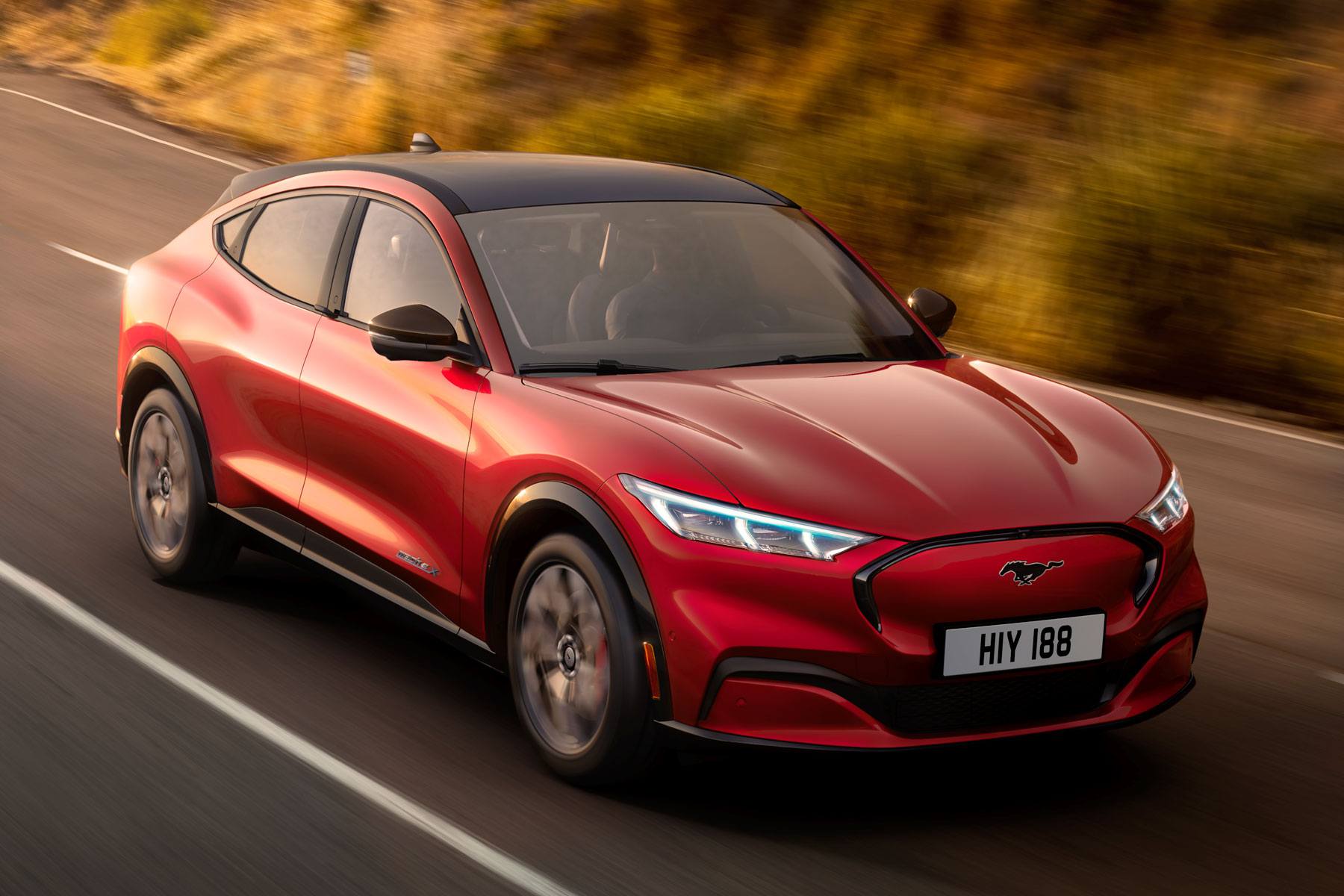 Ford Mustang Mach-e
The exciting Ford Mustang Mach-e is the pure electric family car for the modern age: the sort of vehicle yesterday's 'Mondeo man' would drive today. It pays tribute to the Mustang muscle car both outside and in, with distinctive lines and a sporty feel from behind the wheel. Yet it's also spacious, and has a broad boot space, even if the GT-style rake to the rear does ultimately limit practicality. Ford offers big 70kWh and 91kWh batteries, for a range of almost 380 miles in top-spec guise. The muscle car vibes are taken to a further level in the remarkable 480hp Mustang Mach-e GT range-topper. It can hit 62mph in just 3.7 seconds.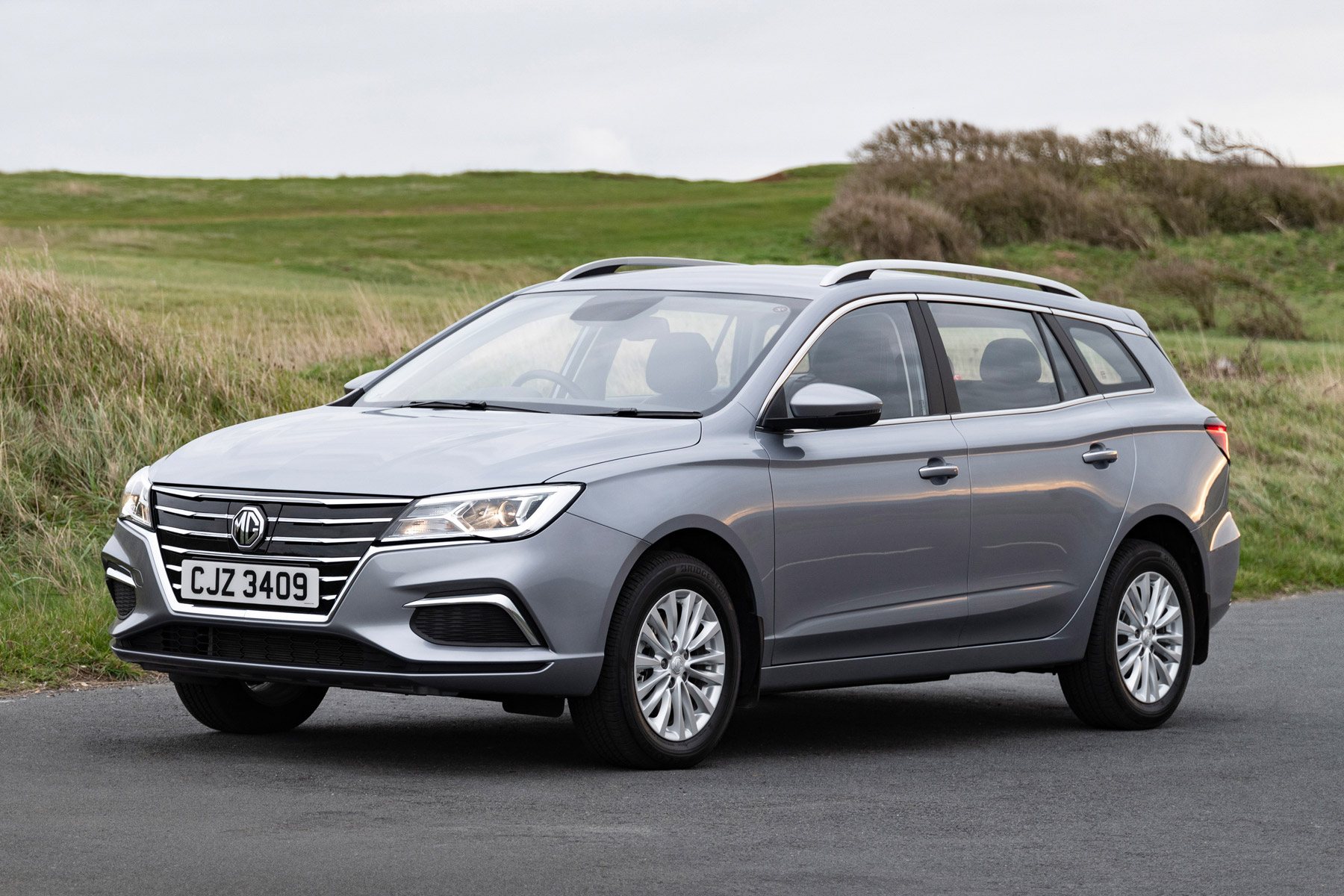 MG 5 EV
The MG 5 EV is an archetypal family-sized estate car, available for a sensible price, which just happens to be electric. Starting from less than £28,000, it's a bit of a bargain for families on a budget, but still manages to travel for a decent 250 miles between charges in Long Range guise. It's also ready to use rapid chargers, so can go from almost flat to 80 percent at a public charge point in around an hour. Load the boot to the roof and you'll cram in 578 litres of luggage, and this expands to more than 1,400 litres with the seats folded. The MG 5 EV is also a well equipped car even in entry-level guise, with the top-spec version coming with lots of goodies.
Which electric family car has the longest range?
The Ford Mustang Mach-e is currently available with one of the longest ranges in the electric family car sector, travelling for nearly 380 miles between charges. Surprisingly, the Tesla Model Y is some way back on 331 miles, only marginally ahead of the Skoda Enyaq iV. The BMW i4 can go for up to 365 miles on a single charge, while the Polestar 2 has a range of up to 335 miles. Impressively, numerous models in our guide to the best family electric cars can cover more than 300 miles on a full charge.
Are electric cars good for families?
Electric cars are excellent for families. EV tech is more space-efficient than that of regular petrol and diesel cars; the batteries can be hidden beneath the floor and electric motors take up far less space than combustion engines. In some cars, this even means an additional small boot, or 'frunk' can be located up front. Electric cars often have roomier interiors, with a more open-plan feel, thanks to not having to accommodate bulky parts such as exhaust systems.
Which is the most desirable electric family car?
Desirability is in the eye of the beholder, but there are plenty of desirable cars in our guide to the best family electric cars. Maybe you like the modernity of the Polestar 2, the muscle car vibes of the Ford Mustang Mach-e or the on-message appeal of the Tesla Model Y? The Hyundai Ioniq 5 is shaping up to be a design classic, and both the Audi Q4 e-tron and Skoda Enyaq iV show how the familiar family-focused SUV can be given a modern twist. They're generally all really desirable cars – and that's before you even consider the electrifying performance some of them deliver…
More electric car guides
More expert car guides