Best small 4x4 2022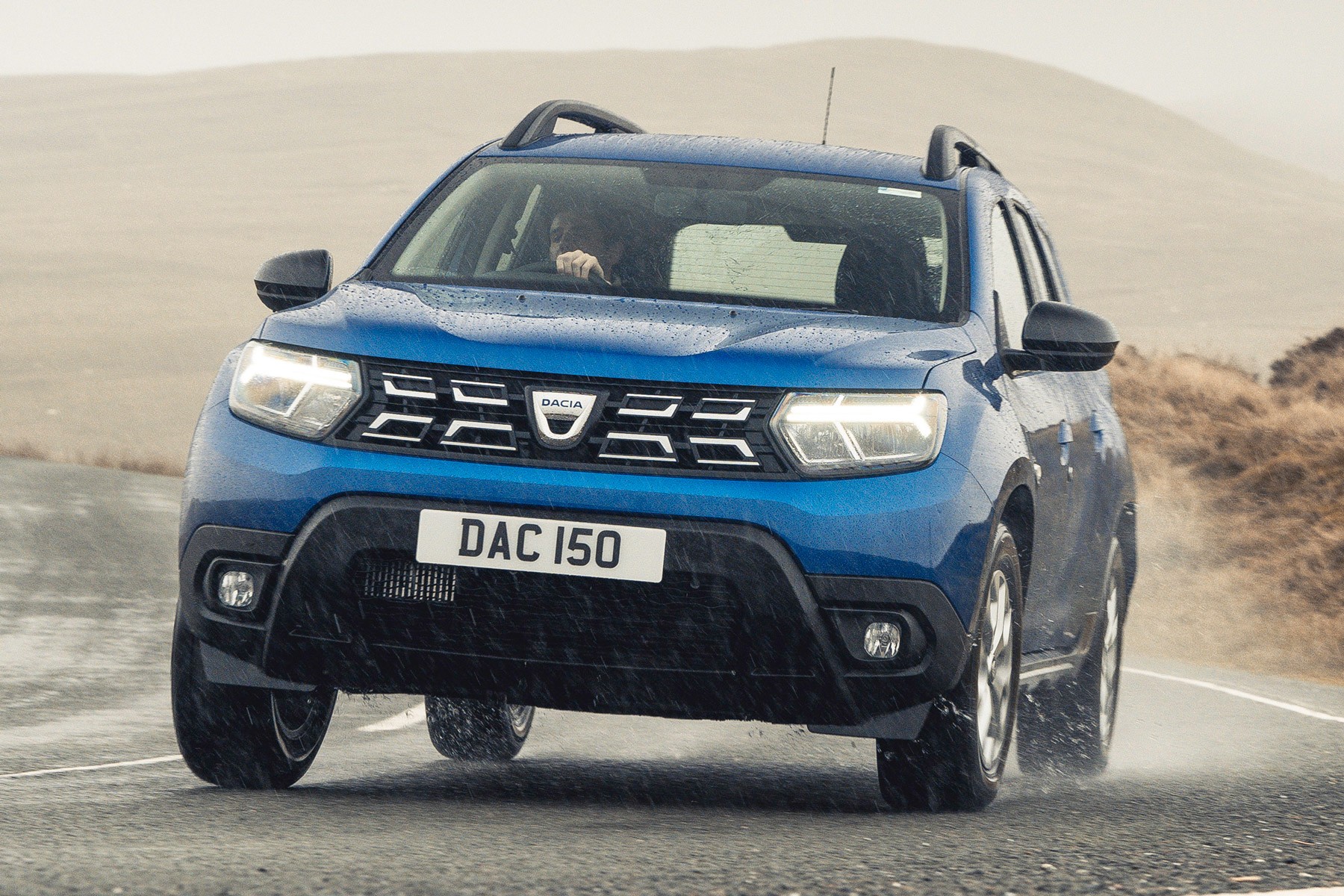 SUVs have the high-riding stance to look like they can go anywhere. However, if you really want to drive deep into the rough stuff, you need a proper 4x4.
These can be SUVs with all-wheel drive – the type of cars that form the majority of our guide to the best small 4x4s. But they can also be dedicated 4x4s, with more rugged body styling, tougher underpinnings and clever drivetrains that can vary how much drive is sent to each wheel.
They will all but guarantee that when snow falls, or the grassy car park turns into a mud bath, you'll still find the traction to keep rolling and drive clear of peril.
You may think you need a huge Land Rover Defender or Toyota Land Cruiser to keep going no matter what, but our guide to the best small 4x4s aims to show that grippy things can come in small packages.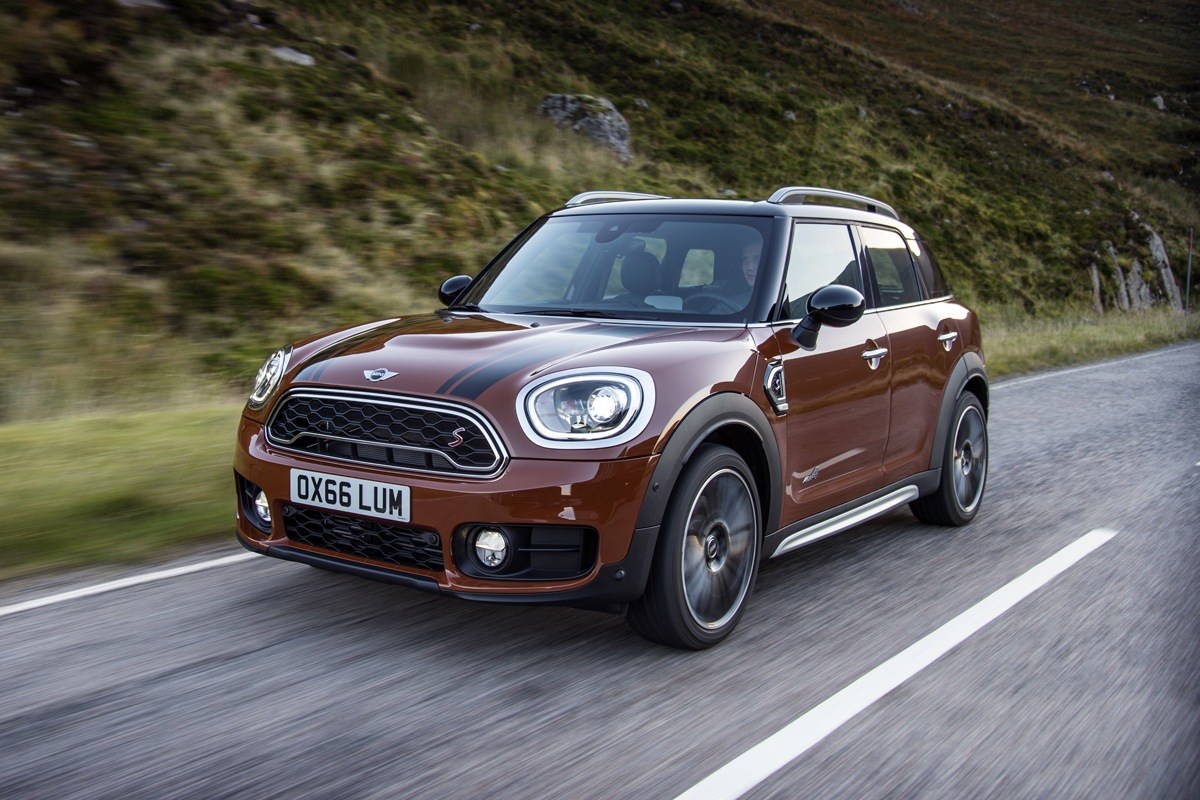 MINI Countryman
The MINI Countryman looks like a proper 4x4. It's even got a bit of the spirit of the original Mini Moke, even though this modern car is much posher (and has a roof). The high-riding stance and tough plastic panels seem made for staving off the worst of country-lane foliage. The all-wheel-drive system is called All4, and it's offered on the 136hp Cooper and racy 178hp Cooper S, both in combination with an automatic gearbox. Derived from BMW's clever xDrive system, it's very quick-witted and extremely tenacious, lending an unstoppable feeling of confidence to the high-riding MINI's rugged looks.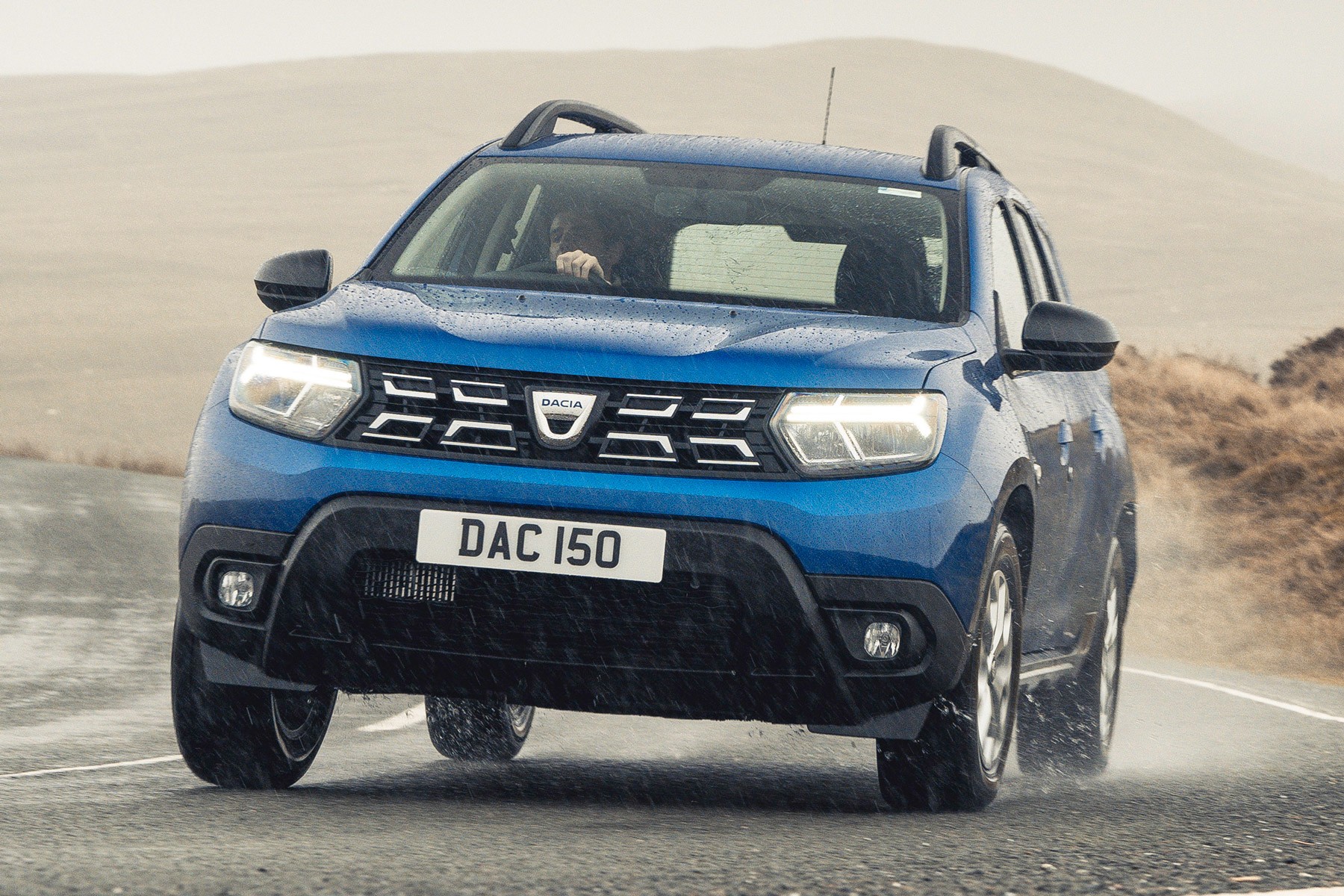 Dacia Duster
The Dacia Duster is a smaller family-sized SUV, which is available in a UN-style entry-level spec with steel wheels and white paint. But if you want drive to all four wheels, rather than just the front two, you need the Duster 4x4, which comes in mid-range Comfort trim in combination with a Blue dCi turbodiesel engine. It's an effective system, giving this no-nonsense SUV an even broader range of ability. With plentiful space for passengers and a big boot, it's a good machine for active families – particularly as even the Duster 4x4 costs far less than many entry-level SUVs.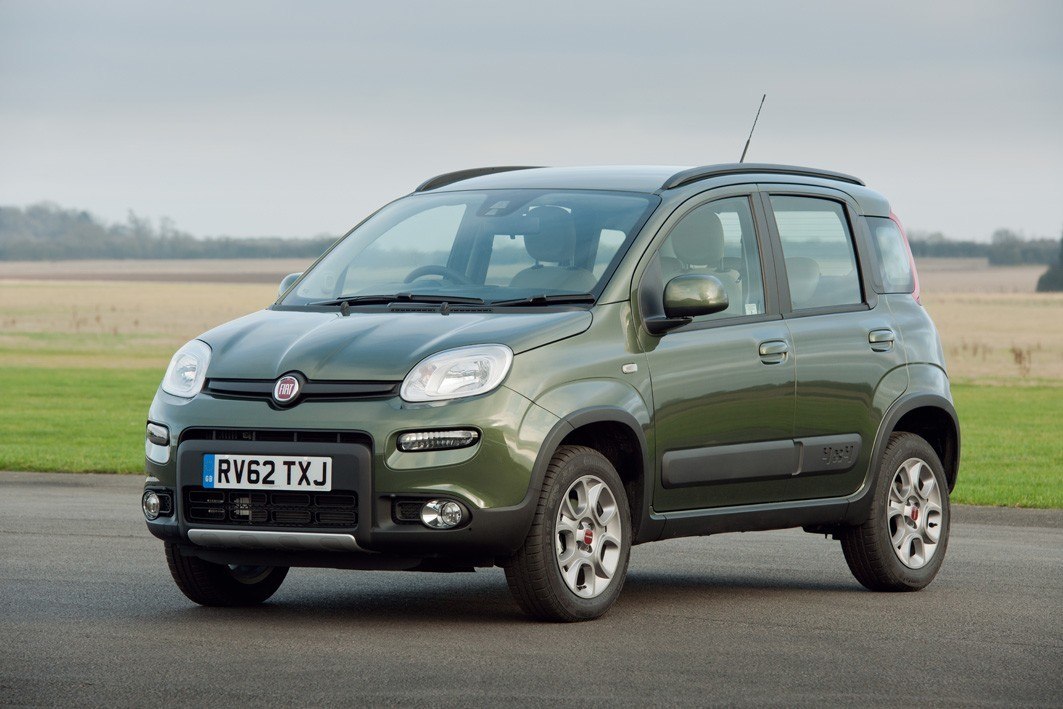 Fiat Panda
The Fiat Panda Cross 4x4 is a most unlikely small 4x4. Its diminutive in size, and looks like it would be more at home on a piazza in Rome than in the Tyrol mountains. Look closer, though, and the giveaways are there: silver body cladding and skid plates, shiny roof rails and fluorescent red tow hooks in the front bumper. Not that there'll be any need to use them, for the Panda also has a grippy all-wheel-drive system, sending drive to all four wheels when two just won't do. Europeans who live up the side of mountains swear by them, and once you've experienced the Panda's sheer tenacity, it's easy to see why.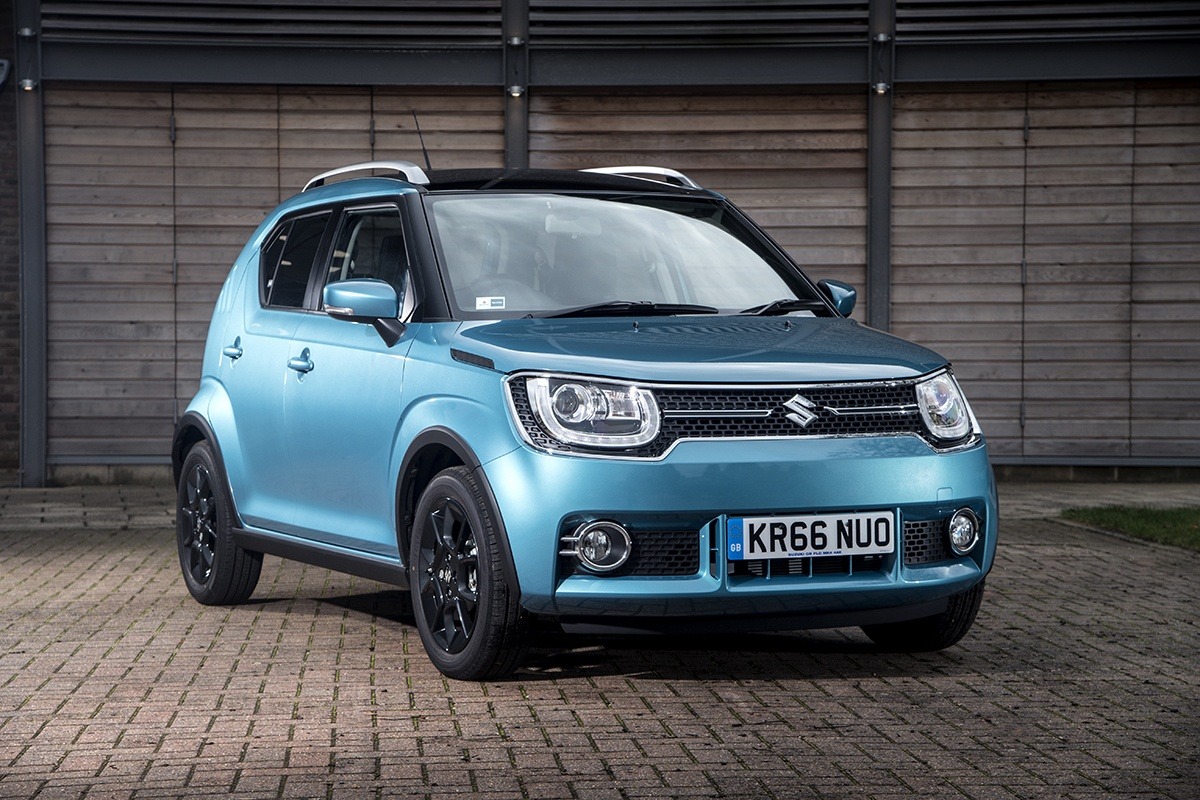 Suzuki Ignis
The Suzuki Ignis shares the same pint-sized spirit as the Fiat Panda Cross 4x4. The system is called Allgrip, and it means the Ignis' adorable shrunken-4x4 styling is not simply for show. It's available on the top-spec SZ5 grade, and can be added to the 1.2-litre mild hybrid engine for an extra £1,000 – the same price as choosing an automatic gearbox. Performance is barely affected, while economy does drop – but only from 56mpg to 52mpg, so it's still highly efficient (interestingly, the fuel tank also shrinks by two litres, down to 30 litres). The Suzuki Ignis is an affordable, fun and ultra-reliable small car, and is only enhanced by choosing Allgrip 4x4.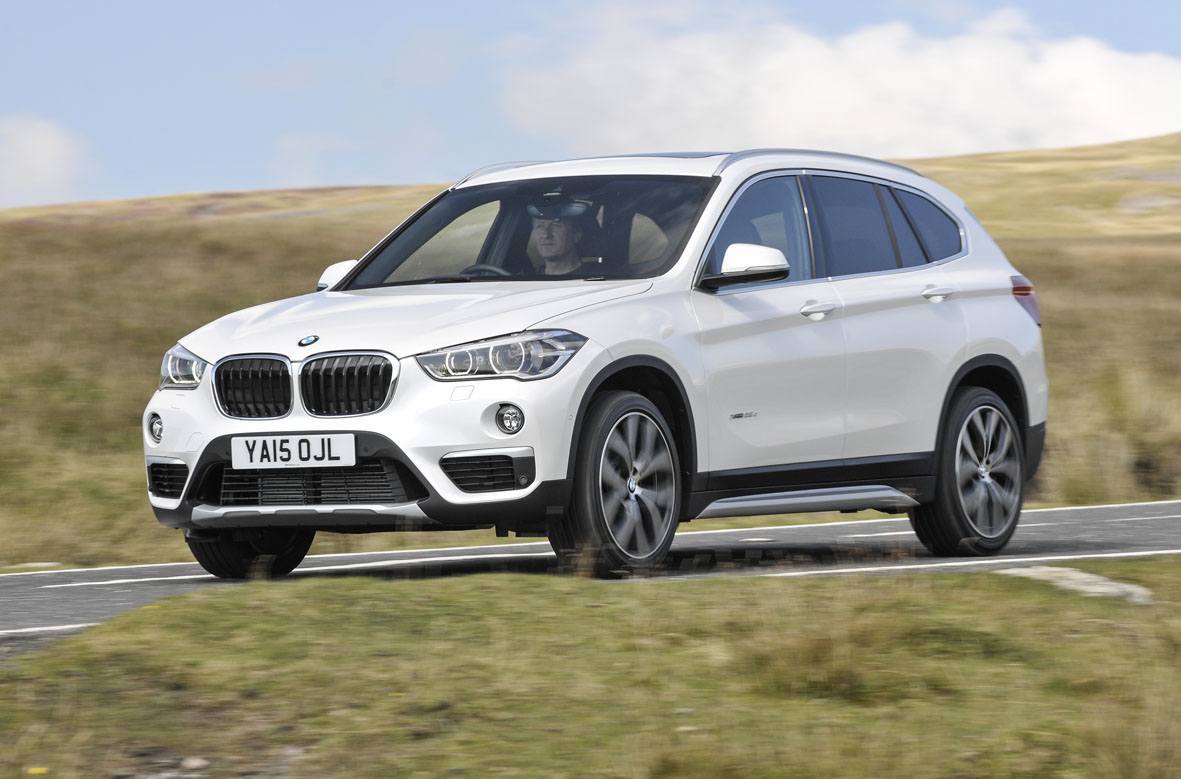 BMW X1
The BMW X1 is the German firm's smallest SUV. This second-generation car is more premium in appearance than the first X1, and its interior is considerably more upmarket. It uses BMW's xDrive all-wheel-drive system, a very advanced setup that constantly juggles drive to the wheel with the most grip. In combination with a standard automatic gearbox, it comes in xDrive20i petrol and either xDrive18d or xDrive20d diesel guises. BMW will let you spec an X1 to a very lavish degree, should money be no object, while all versions offer a decent amount of space for passengers inside, plus a very useful 505-litre boot.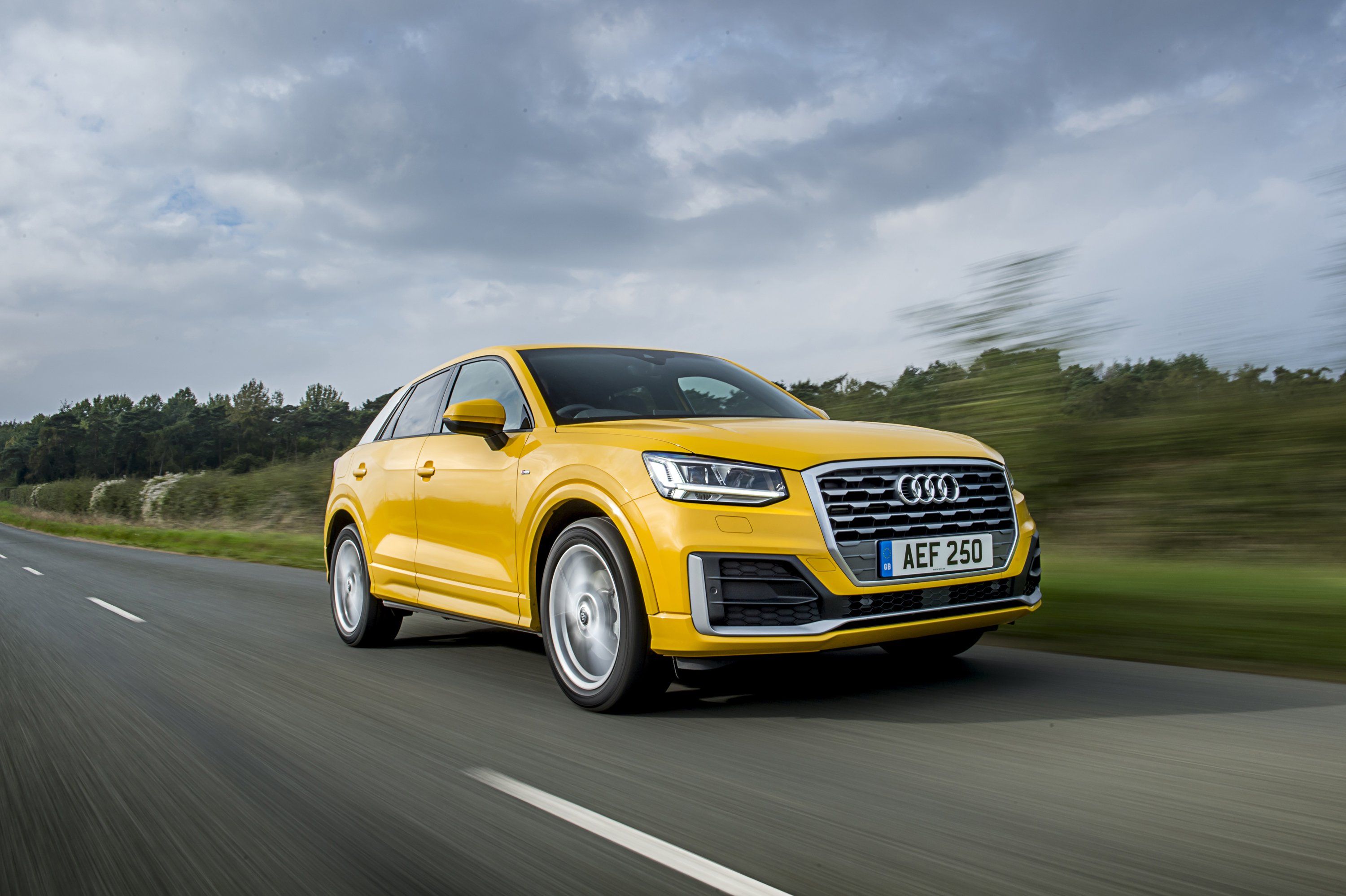 Audi Q2
The Audi Q2 is another premium-badged alternative to the BMW X1. Like its rival, most models come with front-wheel drive, but Audi does offer its quattro all-wheel-drive tech on some variants. They also use a constantly-varying system that responds to the amount of grip each wheel has, then divides power between the remaining wheels to keep you moving forwards. The little Audi SUV is a smart and fun-looking machine, with a squat stance and a distinctive front grille. We like the contrasting roof colours, which add even more style. It's perhaps starting to look a bit behind the times inside, but there's no doubting the quality, nor the sheer amount of technology available on the options list.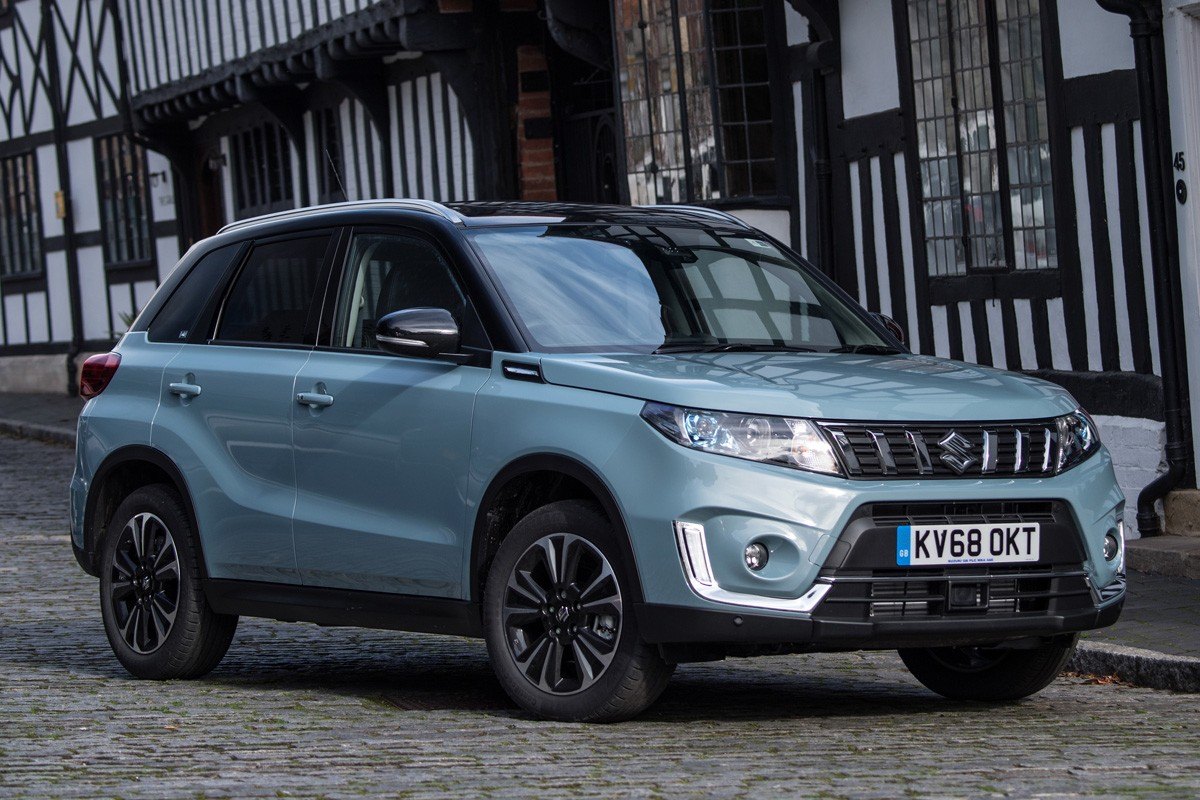 Suzuki Vitara
The Suzuki Vitara is the bigger brother to the little Ignis. It has rugged 4x4 styling, plus a lofty ride height that's stout enough to clear fallen logs aplenty. It too is available with the Allgrip 4x4 system, on both core mild hybrid models and the new full hybrid version (this comes with an automatic gearbox as standard). The Vitara is a relatively affordable 4x4, and its traction systems are effective. Even entry-level cars have a good haul of equipment, too. If you want a small 4x4 that looks the part as well as delivering where it matters, the ultra-reliable Vitara is certainly worth a look.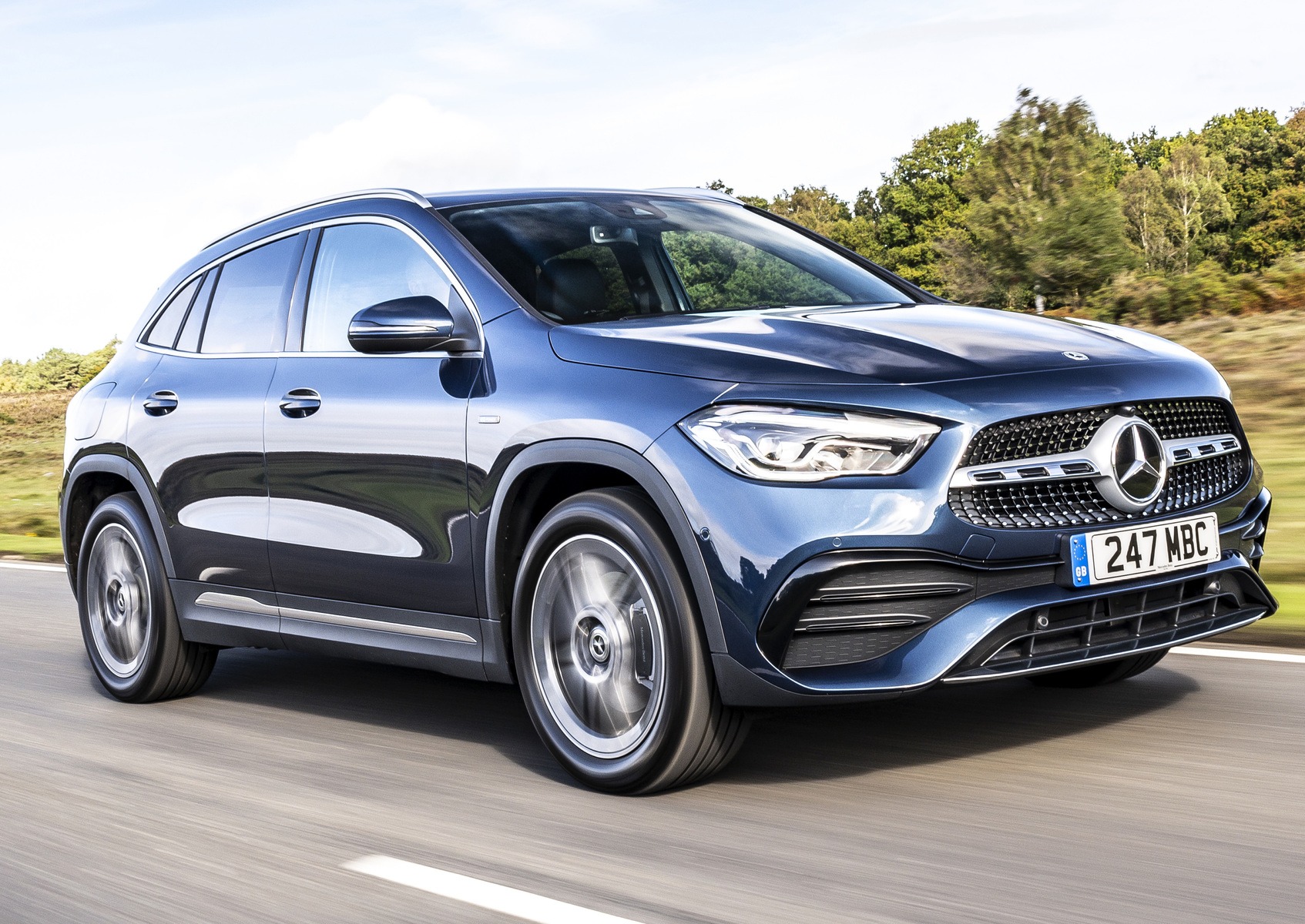 Mercedes-Benz GLA
Mercedes-Benz builds one of the most authentic 4x4s in the business: the iconic G-Class. Its SUV division knows what it's doing, then, even when creating downsized machines such as the GLA. Similar in style to the upmarket GLC and GLE, it's available with the firm's long-running 4Matic all-wheel-drive system, in combination with a potent 190hp diesel engine and eight-speed automatic transmission. It enhances the GLA's fuss-free nature with the promise of good grip no matter how slippery things get. If you want to dial up performance several notches, you can also get super-swift Mercedes-AMG GLA 35 4Matic and GLA 45 S 4Matic variants.
Mazda CX-30
The pretty Mazda CX-30 is yet another good-looking model from the Japanese firm. Its smallest SUV, the CX-30 has sophisticated lines and a sporty profile, something enhanced further in GT Sport grade. There are two engines, with the top Skyactiv-X engine available with all-wheel drive. This is a really clever motor, using cutting-edge tech to produce 186hp and deliver good fuel economy. The manual version averages more than 46mpg and even the automatic alternative can do nearly 43mpg. The CX-30 is also super-reliable; not only will it get you most places, but it will continue to do so year after year.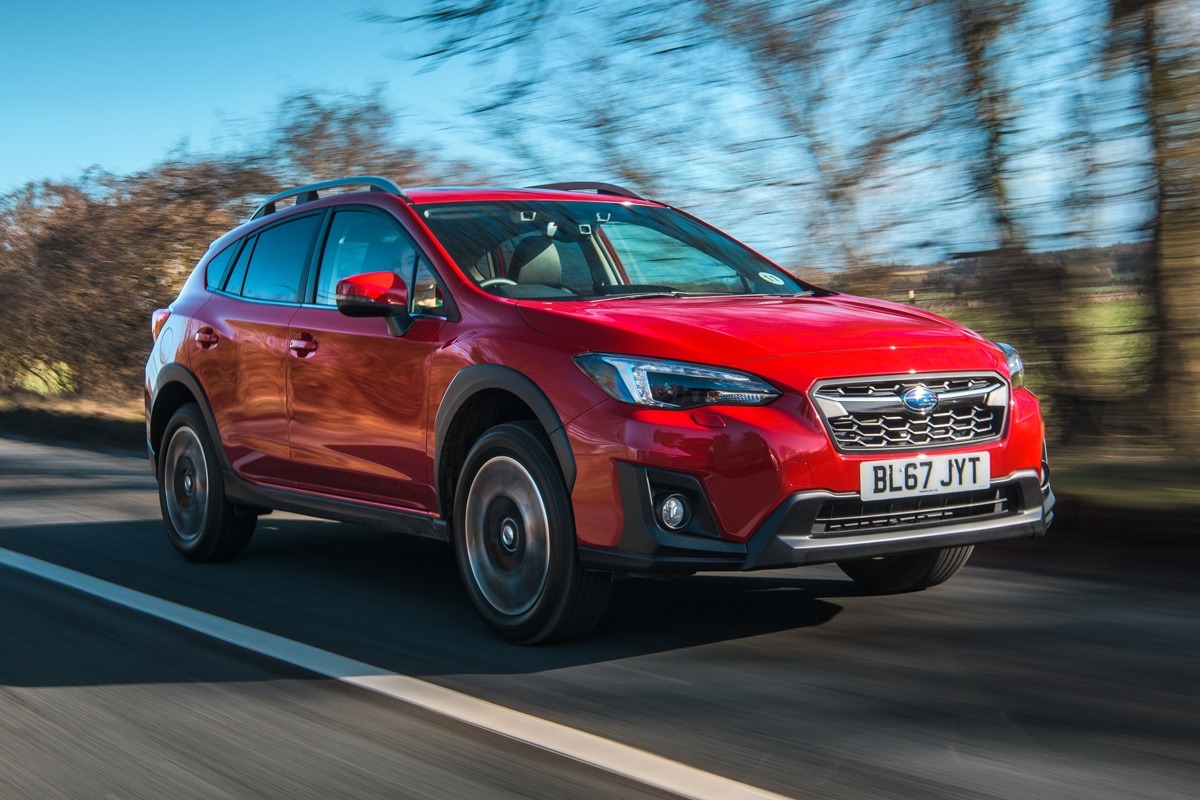 Subaru XV
Subaru is a brand world-famous for its super-effective all-wheel-drive systems. It made a name for itself taking them rallying in the 1990s, making a world champion of Colin McRae, but these days sticks more closely to its roots – i.e. serving up no-nonsense, super-dependable machines to rural drivers who want to stay mobile no matter what the conditions. The XV is super-easy to spec as there are just two trim grades and a single e-Boxer electrified hybrid drivetrain. This gives pure electric driving ability at low speeds, along with improved fuel consumption. With 220mm of ground clearance, it's tenacious off-road, and the XV's rugged body styling looks the part.
Which is the most comfortable small 4x4?
Proper 4x4s can generally be a bit more comfortable than regular cars. This is because they have raised suspension that's softer and more compliant to cope well off-road. Drive something like a Suzuki Vitara or MINI Countryman in town, and you'll feel how good they are at shrugging off potholes. Then there are premium machines such as the BMW X1 and Mercedes-Benz GLA, which should naturally offer a smoother and more comfortable feel than more mainstream cars.
Do small 4x4s have all-wheel drive?
Every car we've featured here has genuine all-wheel drive, sending power to all four wheels. That's what sets them apart from normal SUVs. Even the tiny Fiat Panda and Suzuki Ignis have authentic four-wheel drive ability, which can be particularly useful when you're squeezing down narrow, muddy tracks, or green-laning along lesser-used routes. They can sometimes get to places larger 4x4s are simply unable to reach, too.
Can you get a small hybrid 4x4?
Small hybrid 4x4s are rare, but there are a couple out there. The Suzuki Ignis and Vitara Allgrip are both mild hybrids, for example; they can't drive forwards in pure electric mode, but do have an extended engine-off ability as you slow down to a halt. The Subaru XV is a full hybrid, which can run in EV mode at speeds up to 25mph. As we edge closer to 2030, we can expect to see a few more small hybrid 4x4s come to market. However, this will never be a major sector due to the expense of packing both all-wheel drive and hybrid technology into a smaller, more affordable car.
More SUV guides