Best small automatic car 2022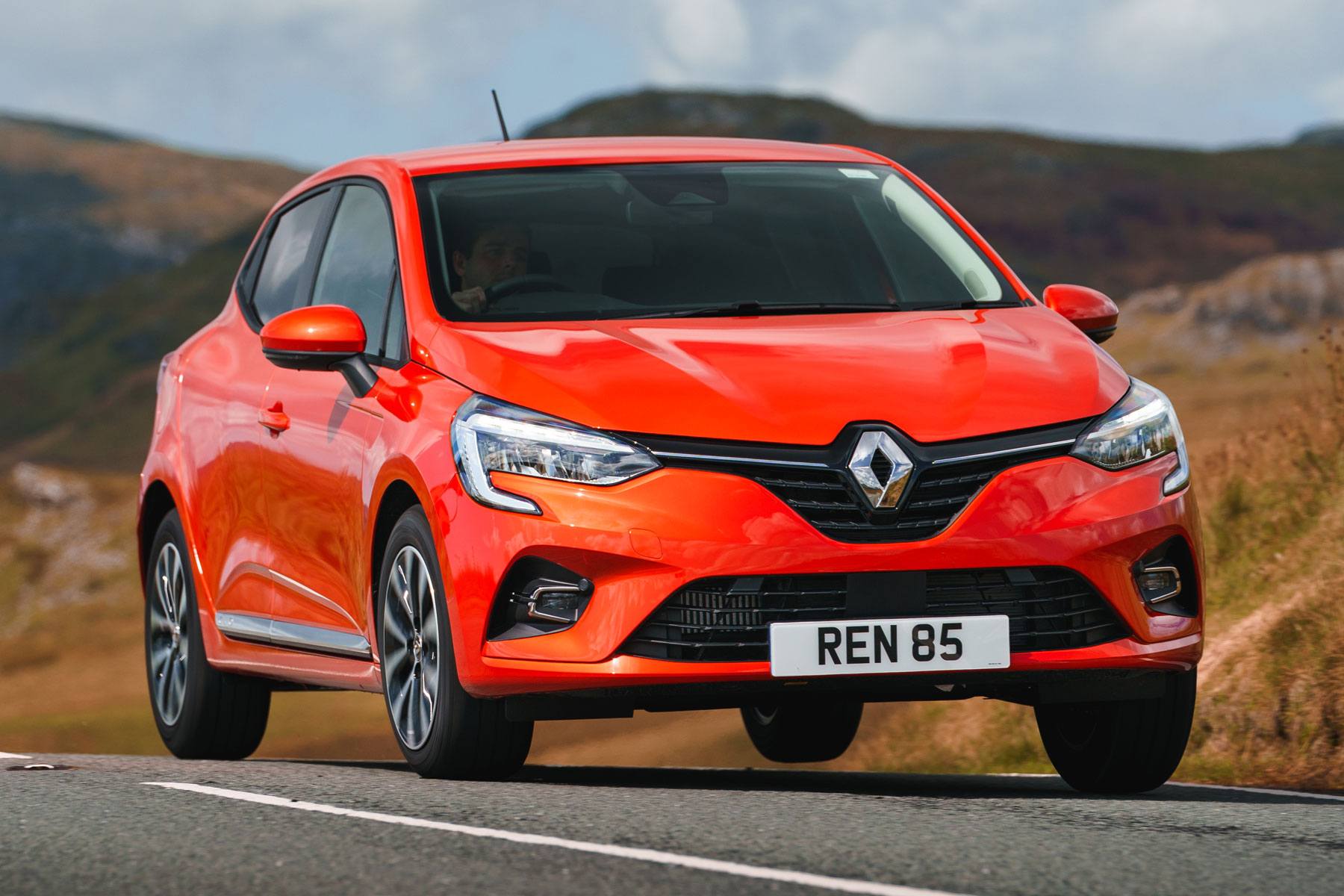 Automatic gearboxes take the effort out of the urban driving that small cars excel at. If you're dashing for the school run, circling the ring road or simply stuck in traffic on your way to work, a small automatic car will make it less tiring.
Your left leg won't have to pump the clutch pedal. Your left arm won't have to stir the gearlever. It's just a lot more relaxing: a calmer way to drive. And when a gap does open up ahead, you can raise the revs with a twitch of your right foot and power into it.
Small automatics were rare in years gone by. The expense of adding a self-shifting gearbox was too much. Besides, small car engines didn't previously have the power to handle an auto 'box.
That has all changed now, with modern gearbox tech and powerful little turbocharged engines. The best small automatic cars can be as fuel-efficient as a manual – sometimes even more so. Here is our guide to 10 of the best small automatic cars you can buy.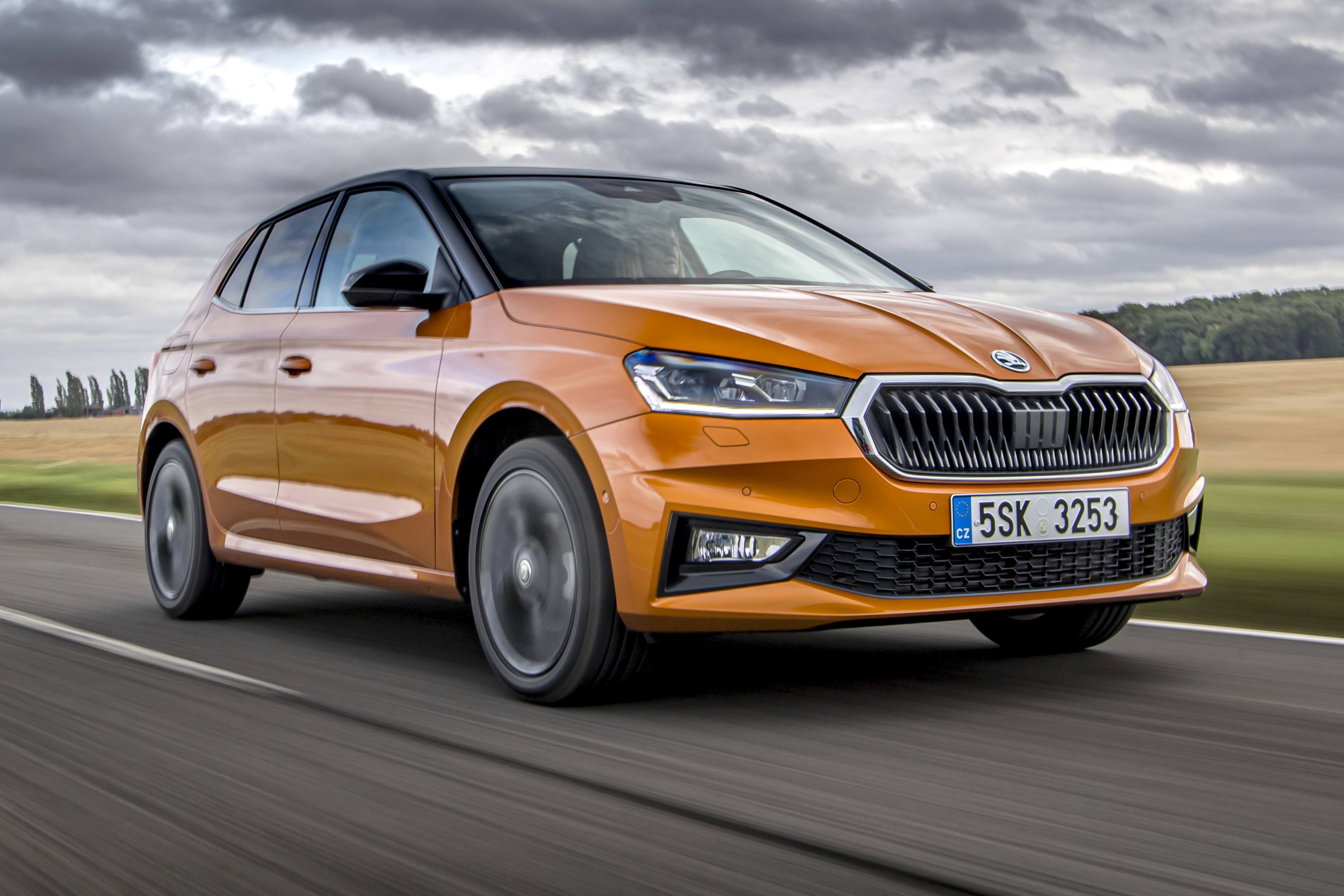 Skoda Fabia
The Skoda Fabia has always been a small car that thinks big, but this latest one is the biggest yet. It is a little bit longer than the supermini norm, and this liberates a lot more space inside. The rear seat is spacious even if you're not a child, and the boot is huge. The latest Fabia has a more tactile and sophisticated interior than before, and this is backed up by better refinement on the move. Round it all off with a convenient self-shifting automatic 'box: the DSG auto in combination with the 110hp 1.0-litre TSI petrol engine creates a grown-up powertrain to match a very mature car.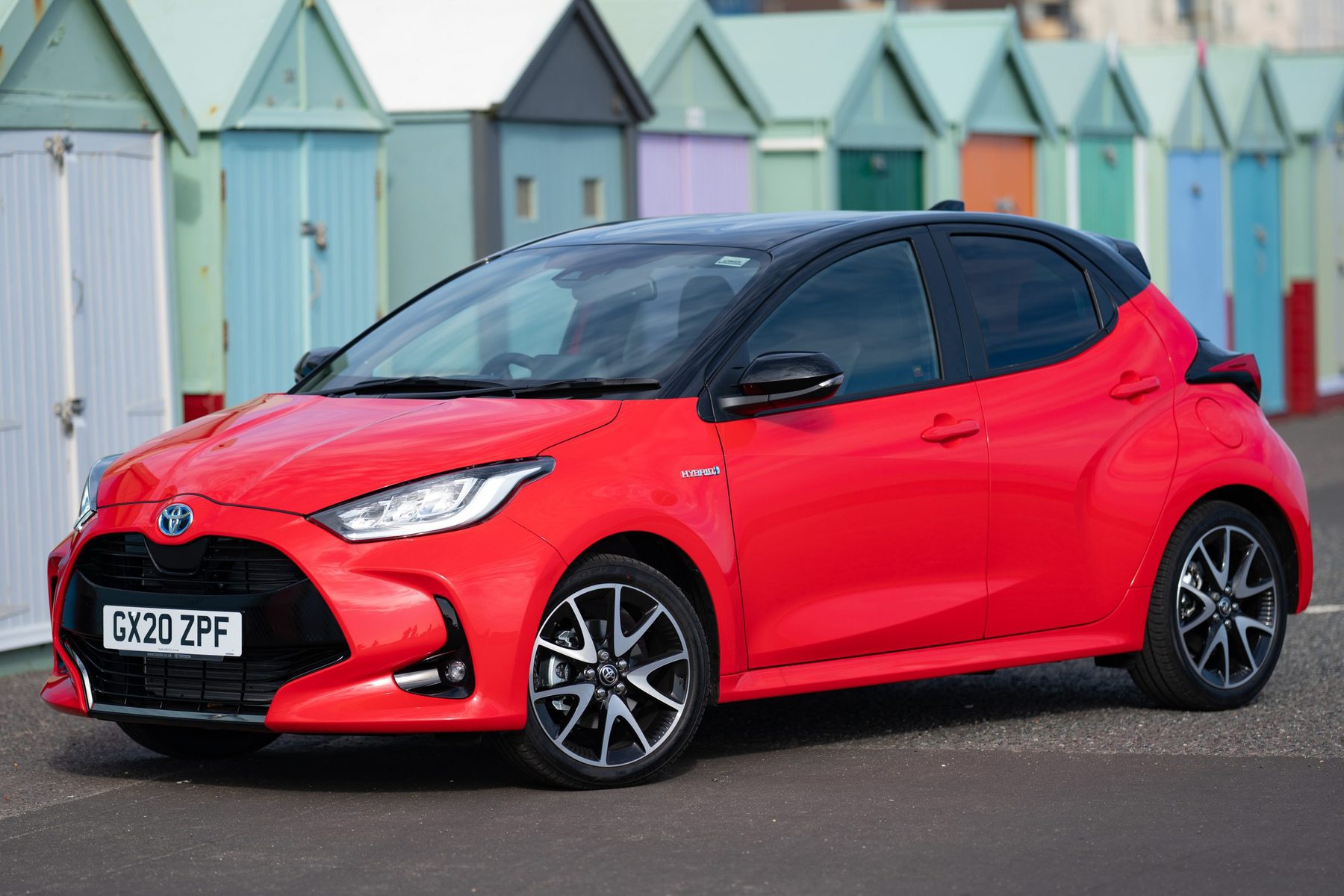 Toyota Yaris
The Toyota Yaris really does stand out in a crowd. That's not something you could say about its predecessor, and it's thanks to the rounded, bulging wheelarches and aggressive profile of this latest model. In appearance, it's more 'hot hatch' than five-door small car. As standard, it comes with an automatic transmission, courtesy of its petrol-electric hybrid drivetrain. This is a CVT-style gearbox, which gives a characteristic 'single-gear' effect. You do get used to the rising and falling of the revs all the time, particularly as, for a lot of the time, the engine will be turned off. The hybrid system regularly runs in fuel-saving EV mode to boost everyday economy.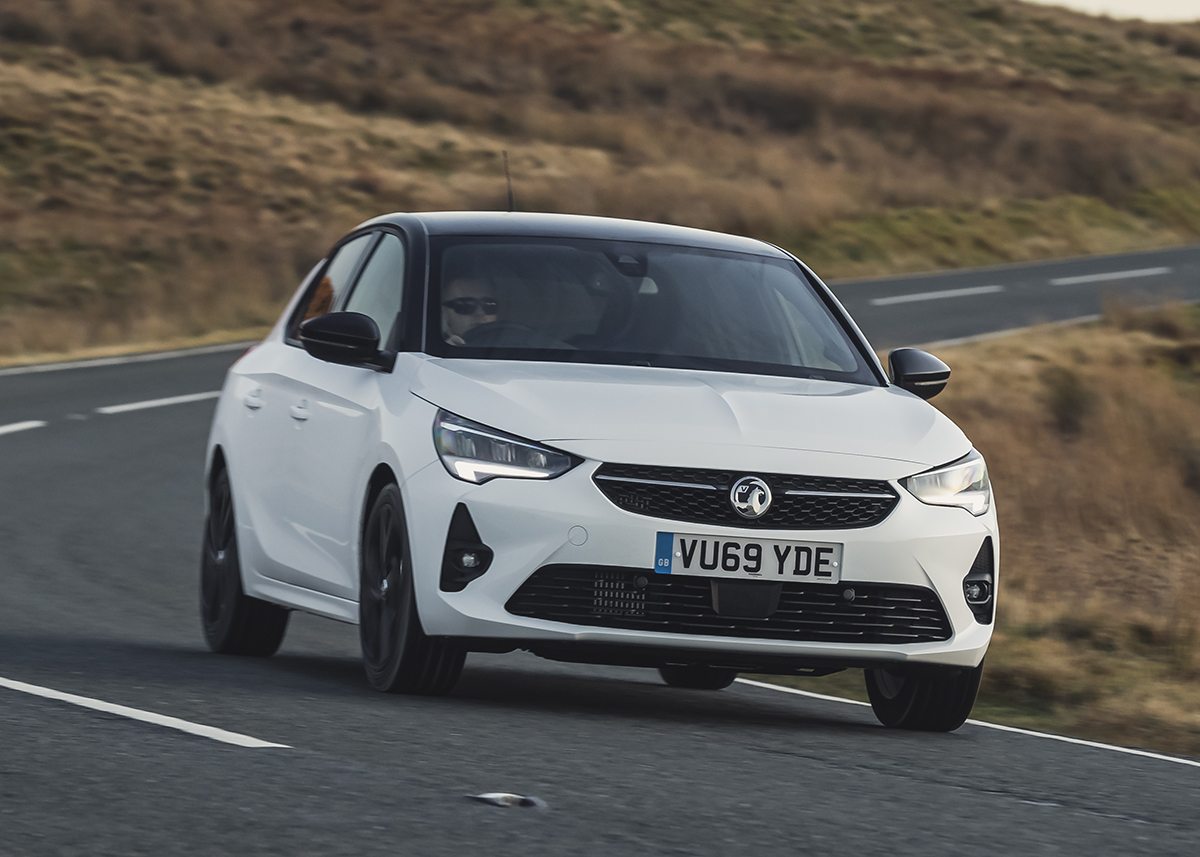 Vauxhall Corsa
Usurping the long-running Ford Fiesta from the top spot in the UK sales chart is no mean feat, but the Corsa achieved it in 2021 – and is continuing the trend into 2022. It's easy to see why: it's an attractive car with competitive prices and generous standard equipment, even in the entry-level SE Edition grade. The pleasing 1.2-litre turbo engine can be combined with an automatic transmission in 100hp guise. Impressively, it's an eight-speed gearbox, the same as seen on much larger and more sophisticated cars. This gives the Corsa even more of an upmarket feel. If you want to go a step further, you can even choose a pure electric Corsa-e, also with an automatic gearbox.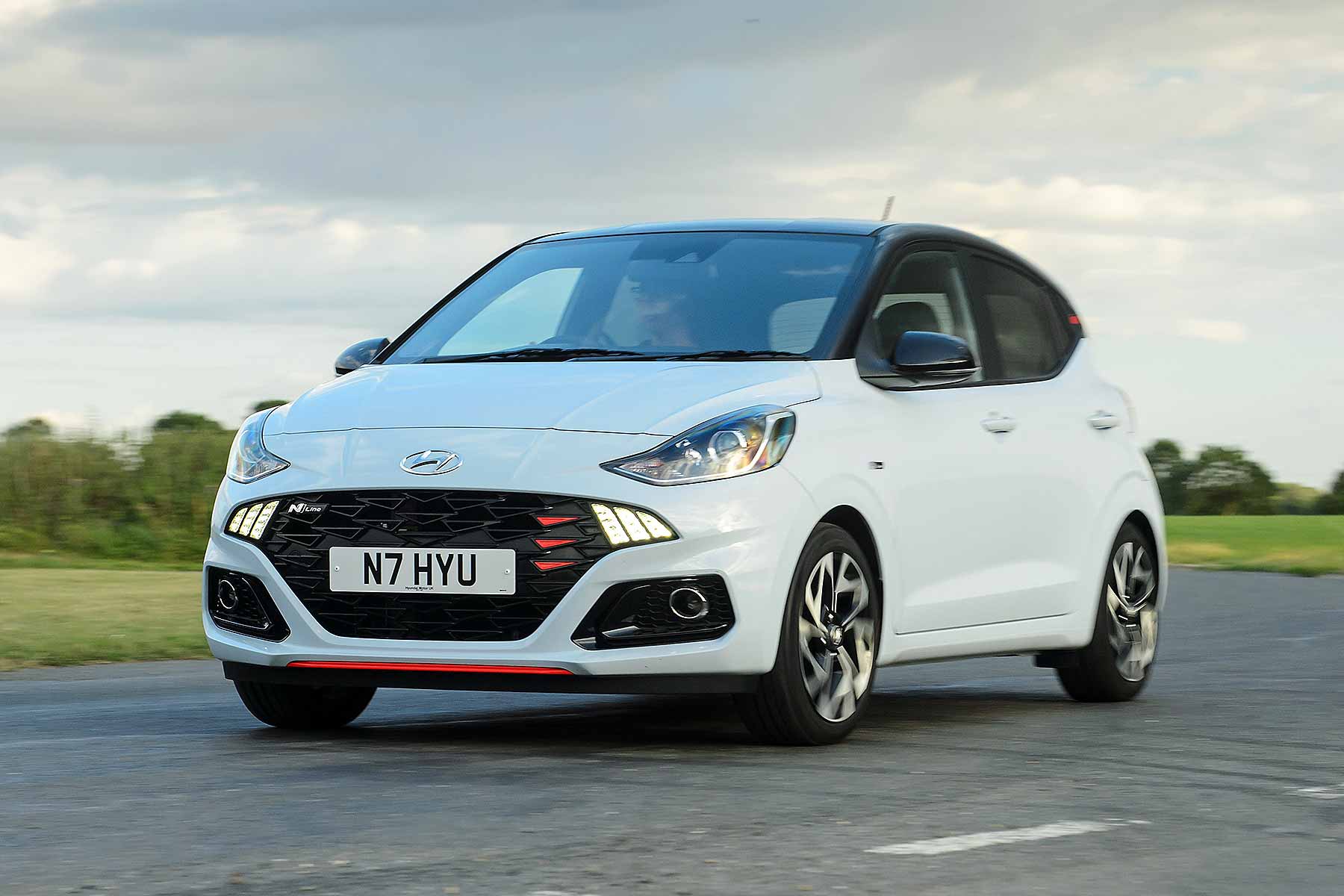 Hyundai i10
The Hyundai i10 is a city-friendly car with compact length and width, but far from compact interior space. It's quite a feat, how much room Hyundai has squeezed inside, particularly in the rear, which is accommodating for adults, not only children. It has a high-quality feel that is far from budget-grade, backed up by a five-year warranty. The fuel-efficient 1.0-litre petrol engine is available in automated transmission guise – called AMT by Hyundai – as an alternative to the manual. This is a lower-cost two-pedal gearbox, which makes choosing a small automatic car more affordable, although the gearshifts themselves are not quite as intuitive and smooth as a full auto.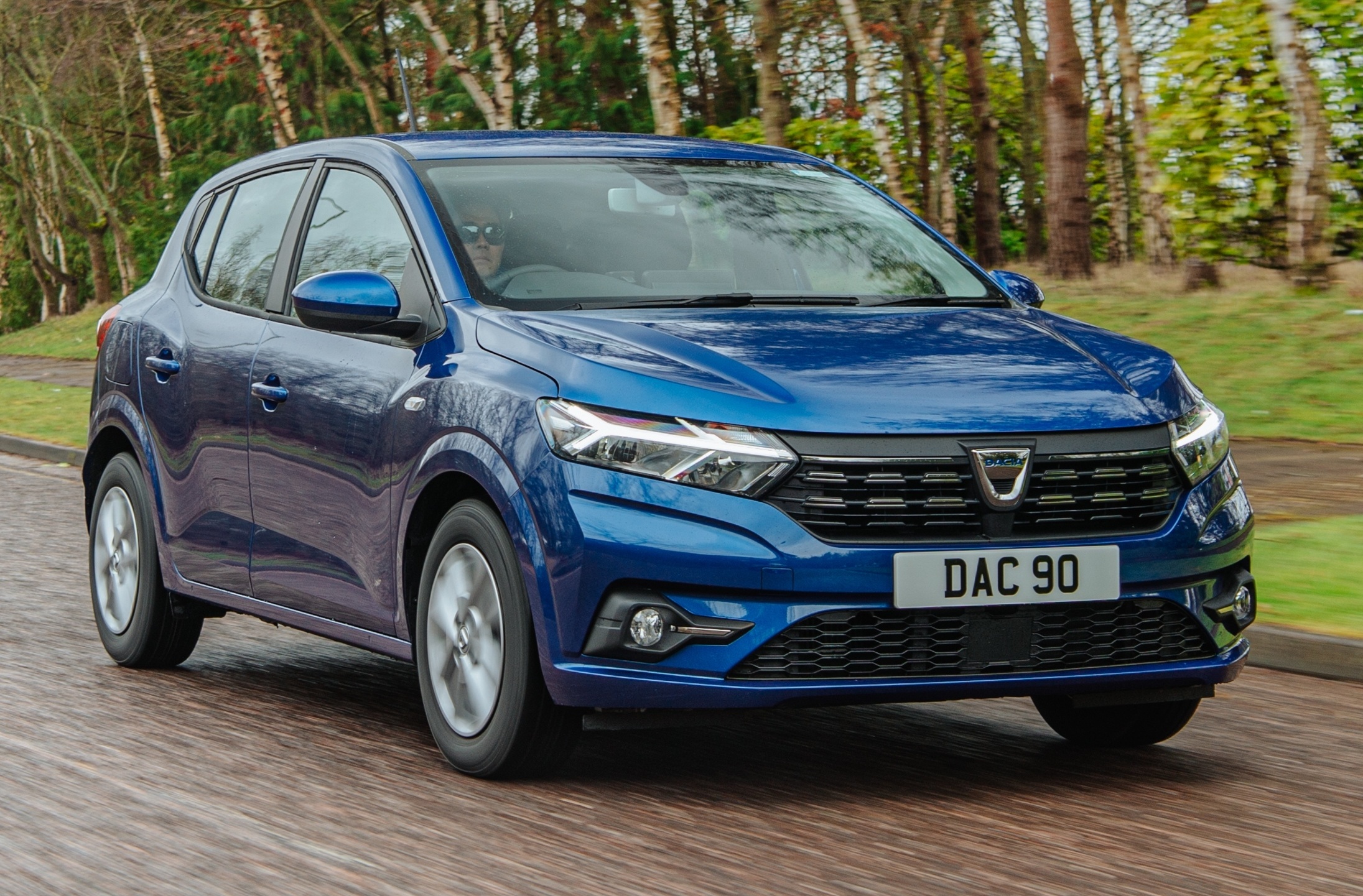 Dacia Sandero
The Dacia Sandero is the best-value small car on sale in Britain, and by a massive margin. It's priced at thousands less than many city cars, never mind rival five-door superminis. The core engine is a 1.0-litre TCe 90 turbo petrol and it's a gem, with good pulling power and great fuel efficiency. It can also be paired with a full automatic transmission, which is rare at this level. The price steps up by £1,500, but this still makes it one of the cheapest small automatic cars you can buy. Sandero Comfort grade has all the essential features as standard, and its five-door body is roomy and practical.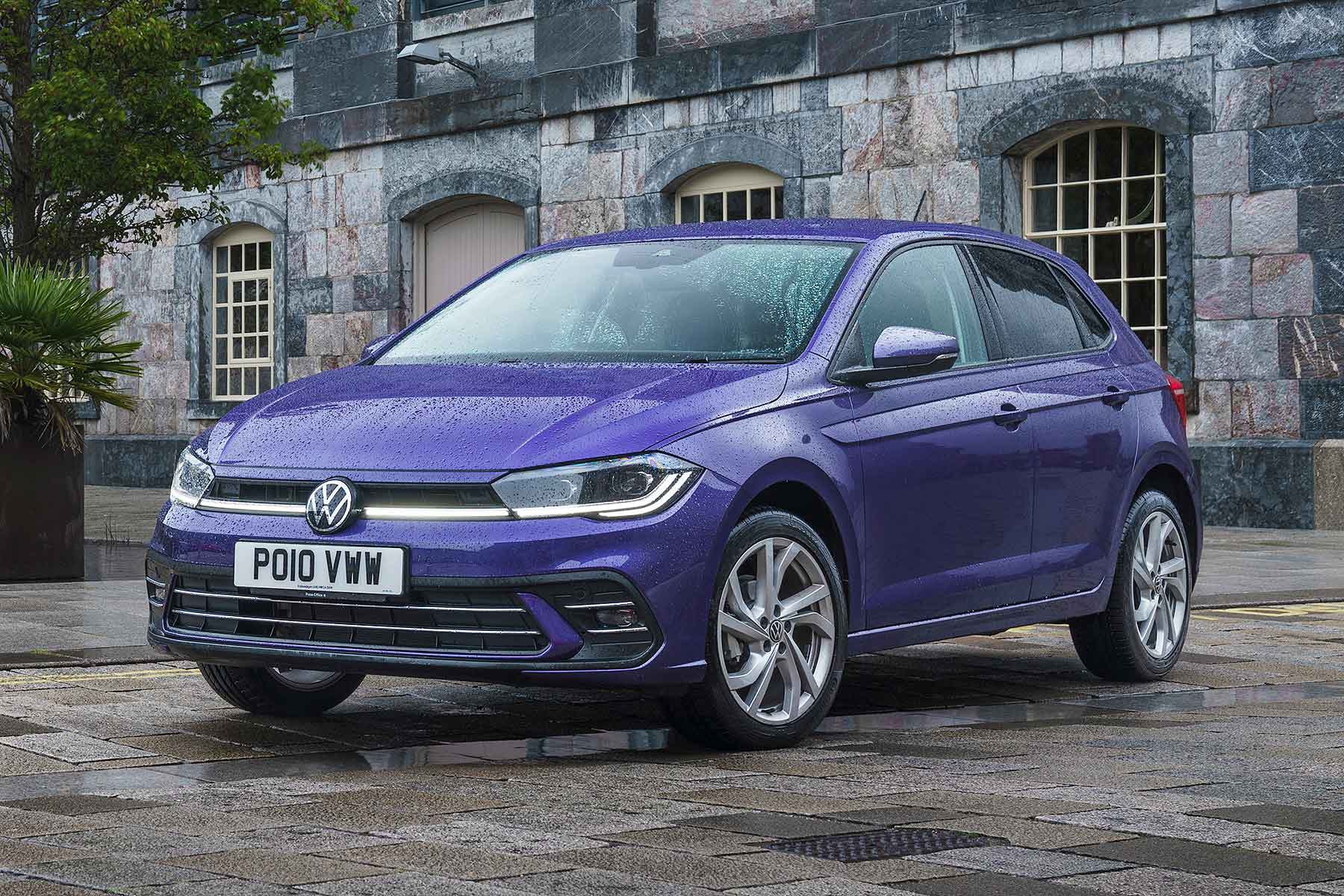 Volkswagen Polo
The Volkswagen Polo is a particularly classy small car, which has a cut-above reputation that it has fostered over many decades. For many, it's the only car on their shopping list, as they know the Polo will deliver high-quality substance, a stable drive and oodles of refinement. The latest Polo is a lot better equipped than it used to be, even in entry-level Life grade, and this version can also be specified with a seven-speed DSG automatic gearbox. Fuel consumption for the 1.0-litre TSI 95 engine barely budges – it still returns over 51mpg – and the seamless way it drives further enhances the recently-refreshed Polo's appeal.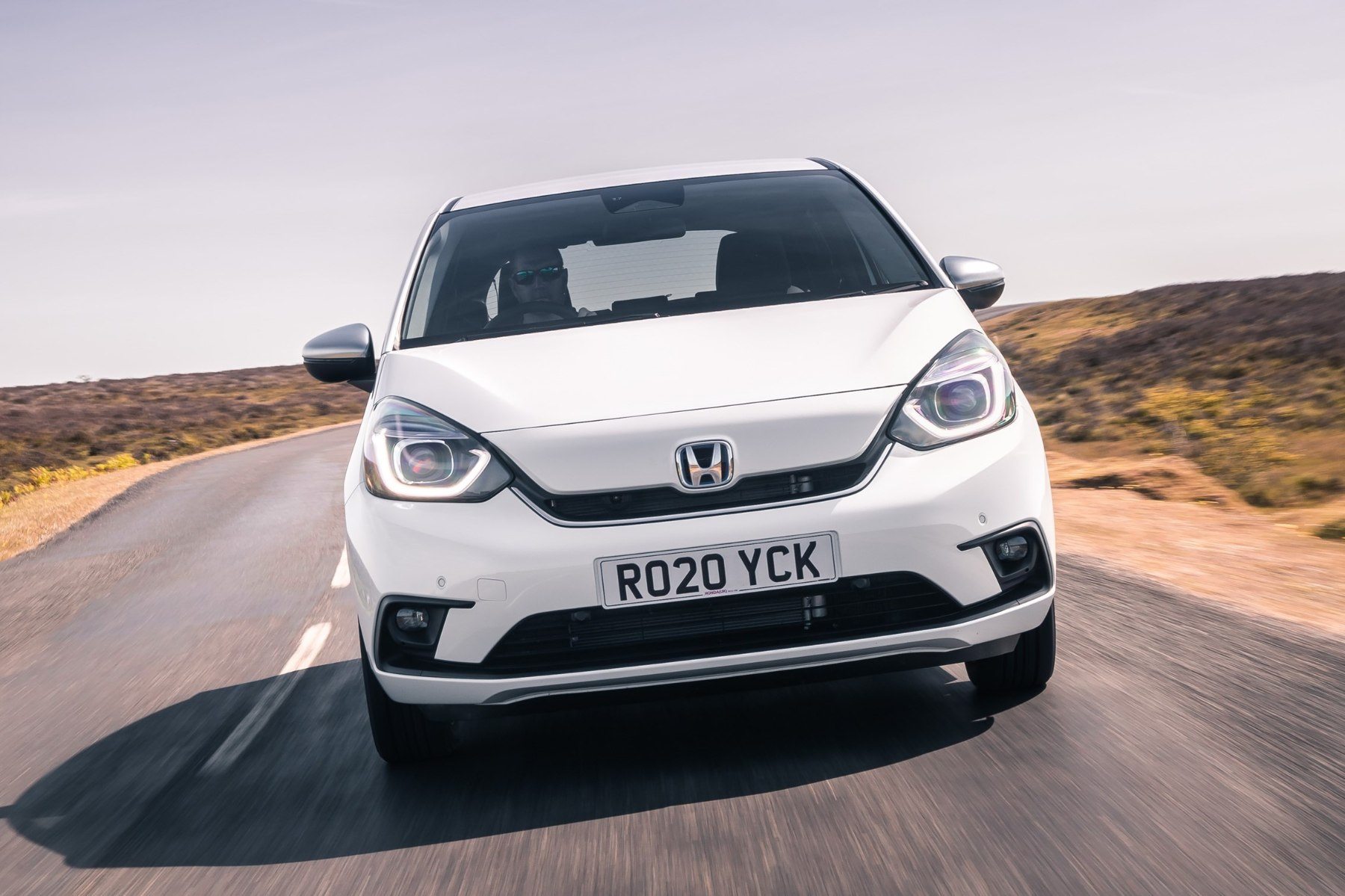 Honda Jazz
The Honda Jazz is a five-door favourite for buyers of small cars who want plentiful space and practicality. It's always offered loads of rear-seat space, something this smart-looking latest version builds on further. And, yes, the flip-up Honda 'Magic Seats' remain as well. These days, the Jazz is a full hybrid, using the firm's e:HEV dual motor system. This is, as you'd expect, ingeniously clever, and delivers a good amount of pure electric motoring without any input from the driver. The two-pedal automatic transmission is an added bonus, meaning the Jazz has never been easier to drive, and is more refined and fuel-efficient than ever.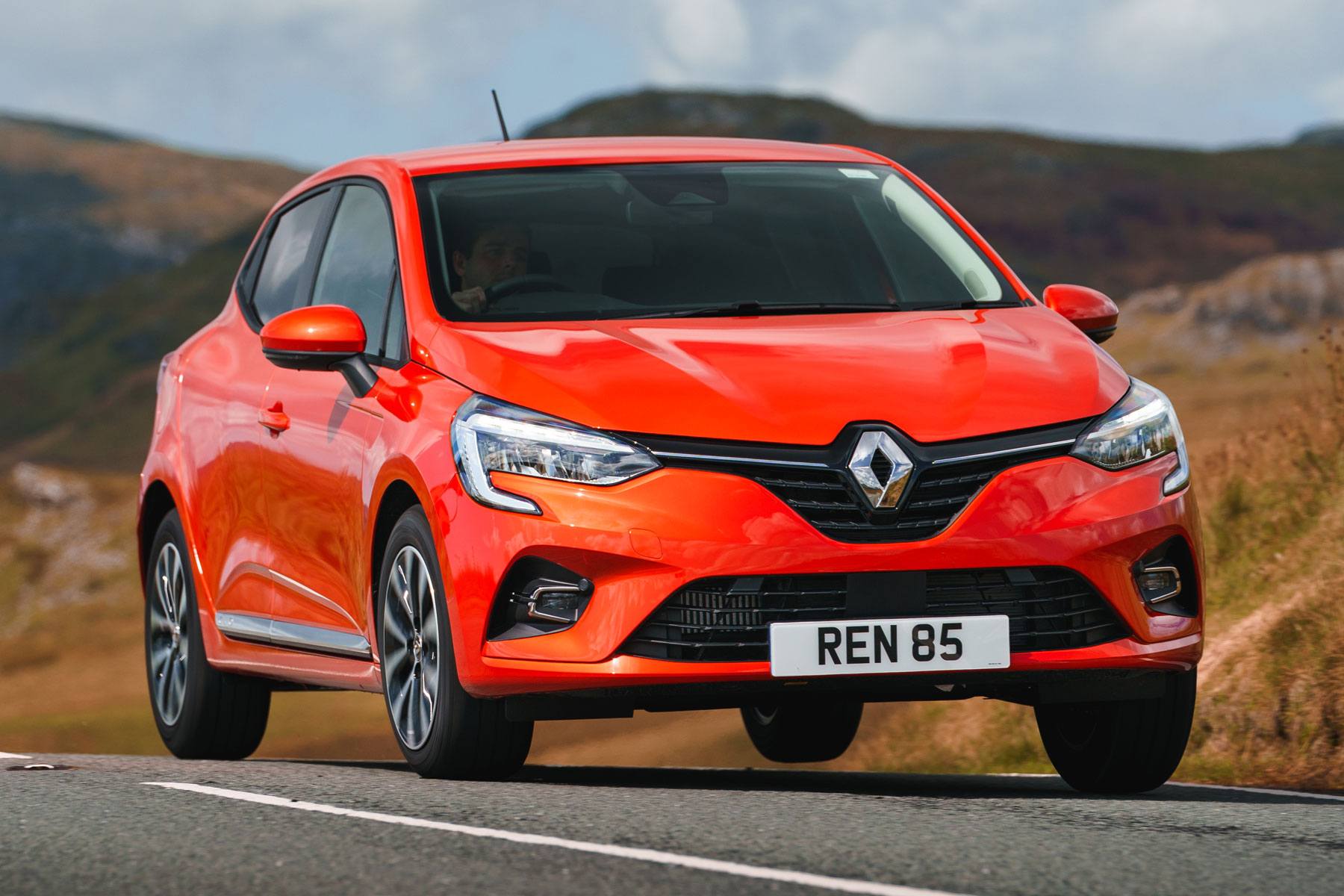 Renault Clio
The toned looks of the latest Renault Clio still stand out in a sector full of interesting designs, enhanced on the latest versions by standard-fit diamond-cut alloy wheels and dark-tinted rear glass. Even an entry-level Clio looks chic, and it feels like a bigger, more grown-up car inside, thanks to decent quality and a raised centre console. The automatic transmission comes on the latest Clio E-Tech, a sprightly 140hp 1.6-litre petrol version with a full hybrid setup. Not only does this give self-shifting automatic convenience, it also helps the Clio save fuel in everyday driving. It even operates as a pure EV for short distances in town.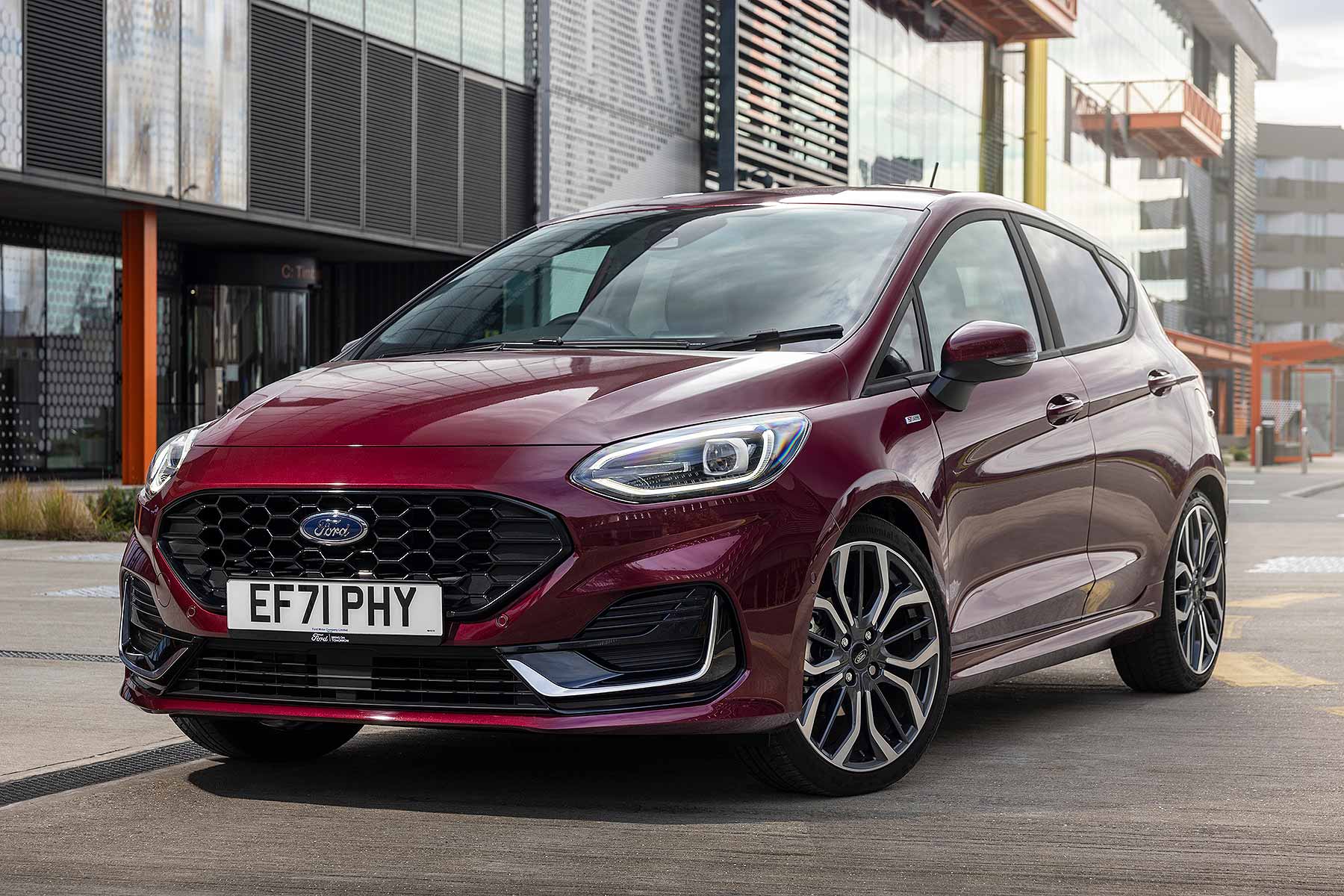 Ford Fiesta
The Ford Fiesta has been updated for 2022, as it aims to regain its position as the nation's best-selling car. It has more assertive styling – Ford has even repositioned the Blue Oval badge at the front to make it appear more confident – and infotainment has been updated inside. A huge 12.3-inch touchscreen now takes centre-stage. The broad line-up of 1.0-litre Ecoboost petrol engines are available with mild hybrid technology, which is at its most effective when paired with the seven-speed Powershift automatic transmission. Its effervescence suits the engaging handling of the Fiesta, while the effortless gearbox makes this a small automatic car with lasting appeal.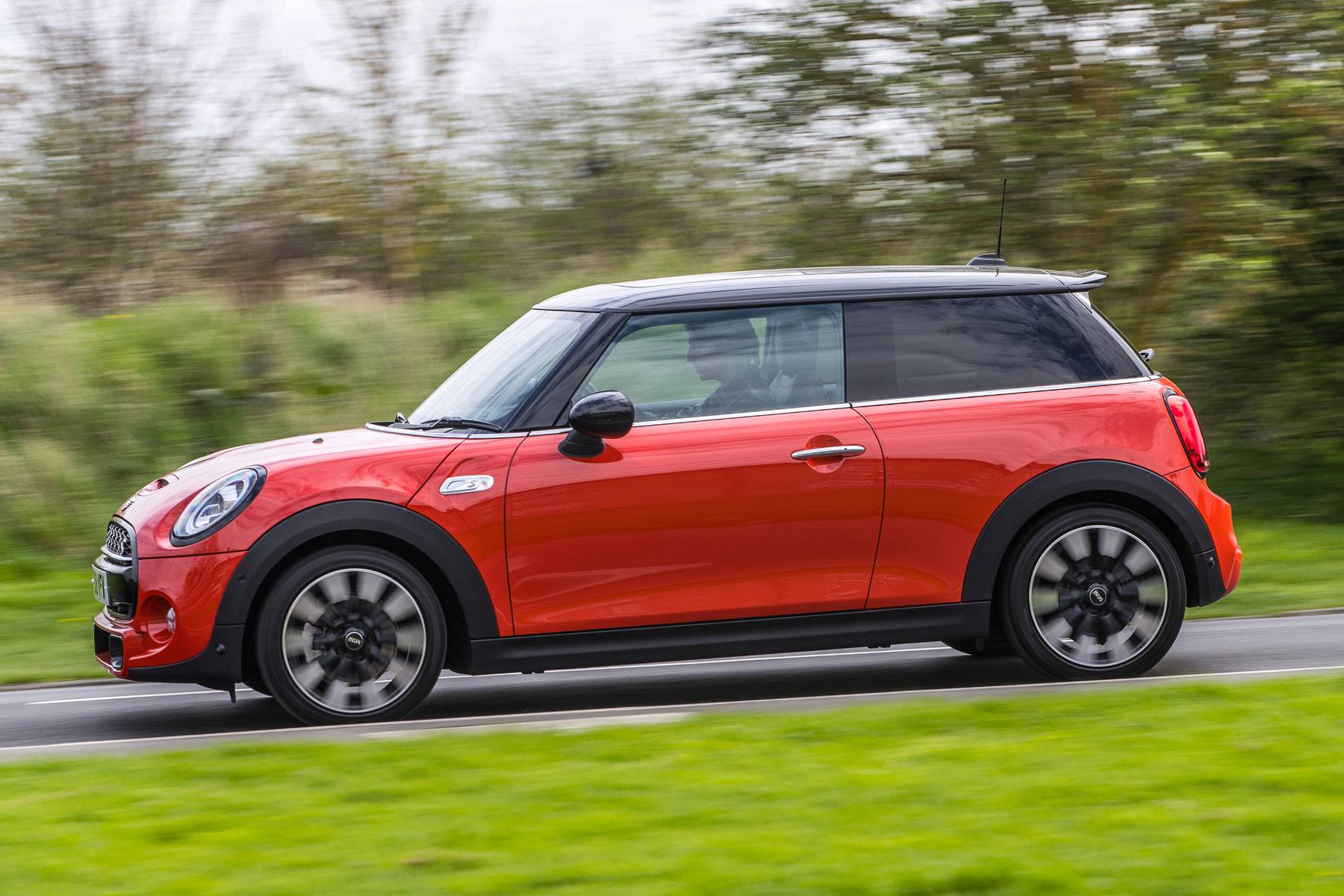 MINI Hatch
The MINI Hatch is a four-seat small car that comes with an automatic option in every single grade, even the entry-level 102hp One variant. Our favourite is the 136hp Cooper, which offers swift acceleration combined with 51mpg fuel economy. Speed fiends, meanwhile, will err towards the 178hp Cooper and vibrant 231hp John Cooper Works. Thanks to technology from parent company BMW, the automatic MINIs are no less fuel-efficient than the manuals, and they drive in an impeccable manner. Add in the MINI's famously fabulous handling, and driver feedback like no other small car, and you have a small automatic guaranteed to put a smile on your face.
Are small automatic cars economical?
Small automatic cars were once notoriously inefficient. The poorly-matched combination of gearboxes from larger cars and low-powered small engines meant disappointing fuel economy. That's not the case these days, thanks to the latest technology. The fuel economy penalty for an auto 'box is minimal now, and sometimes automatics are actually more efficient than their manual counterparts – largely thanks to intelligent electronic control systems that know exactly when to change gear.
What is an automated manual gearbox?
An automated manual gearbox is a regular manual transmission in which the shifting mechanism has been robotised. It has no clutch pedal or gearlever, so the driving experience is just the same as a normal auto. However, because it's a robot shifting a manual, they are not quite as quick-witted or responsive as true automatics. They are often significantly cheaper, though, and usually offer a minimal fuel economy penalty. Sometimes, because they're always in the right gear at the right time, owners find them more economical than a manual transmission.
Are small automatic cars reliable?
Older gearbox technology was not always very dependable, but times have changed. The latest automatic transmissions are sealed-for-life works of clever engineering that are exceedingly reliable. Because they don't wear in the same way as the clutch in a manual car, they're often less hassle for high-mileage drivers, or those who travel mainly in town. You can buy with confidence that a modern small automatic car will be fault-free – and stay that way.
More small car guides
More expert car guides