Best small electric car 2022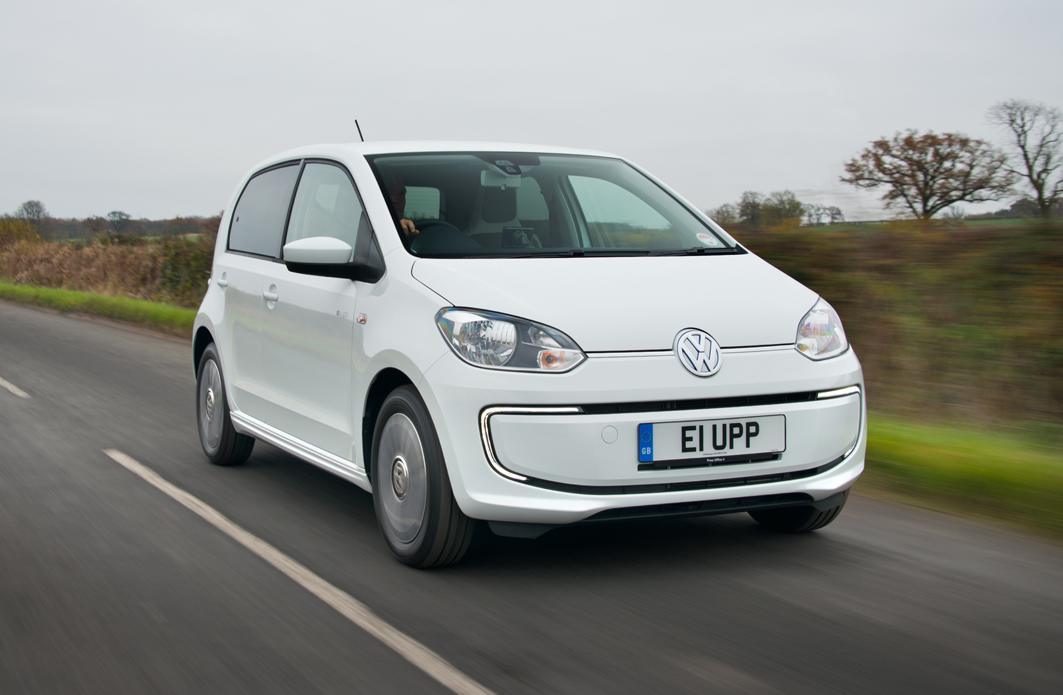 It is easy to make a competitive, long-range electric car, with electrifying performance and style in spades, if money is no object. That's why some of the most thrilling electric cars are those carrying six-figure price tags.
It's much harder to make competitive small electric cars. However, the 10 vehicles we've gathered here prove that car manufacturers are more than up to the task.
You don't need to make excuses for the cars here; they generally all have more-than-ample driving ranges, can use public rapid chargers for convenient charging on the go, and have comprehensive infotainment systems that show you exactly how far you can travel on your remaining battery.
Many of them are roomy too, capitalising on the space-efficiency you get by going electric. And although they're small cars, they are packed with the latest big-car features, from climate control air-con to radar-assisted cruise control.
These are the best small electric cars, to prove good things really do come in small packages.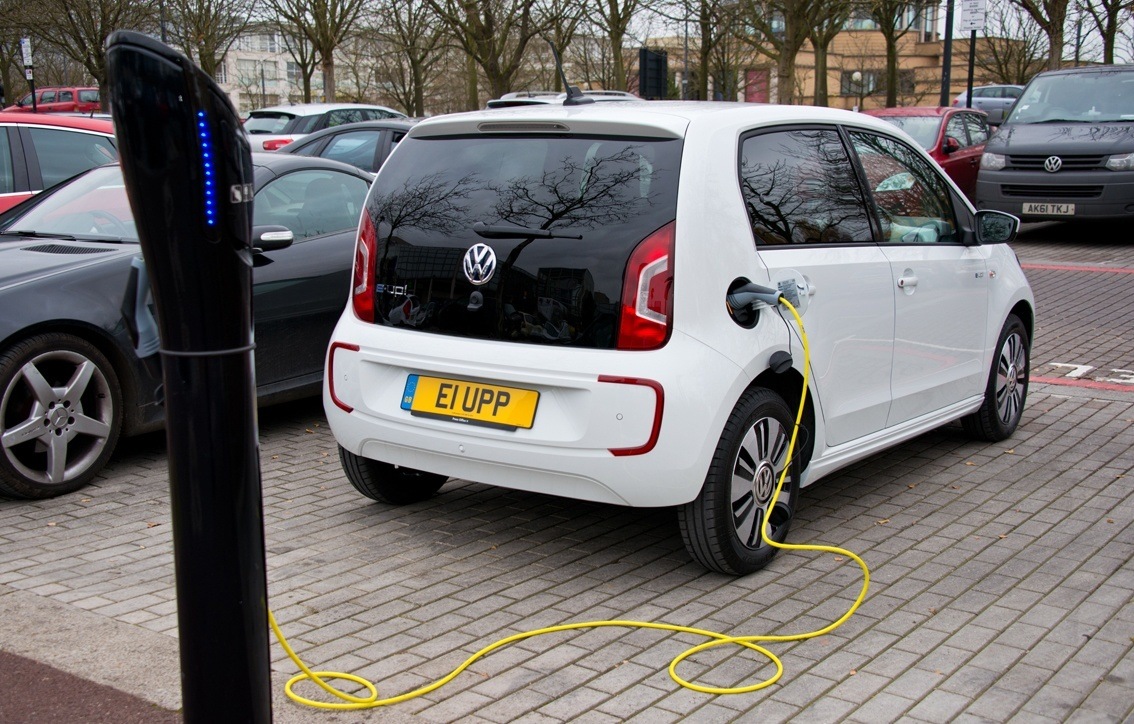 Volkswagen e-Up
The Volkswagen e-Up is a brilliantly good value small electric car. A 36.8kWh battery combines with efficient engineering and a light kerb weight to give a driving range of almost 160 miles. For such a small car, that's a really impressive total. It doesn't have the fastest rapid-charge capability, but it can still make use of CCS functionality to add 82 miles of range in 32 minutes. The e-Up also impresses with its packaging, offering decent room for passengers in the front and rear, plus a useful 250-litre boot. Its simple, easy-to-drive nature is appealing, as is a city-friendly ride that helps take the edge off scarred road surfaces.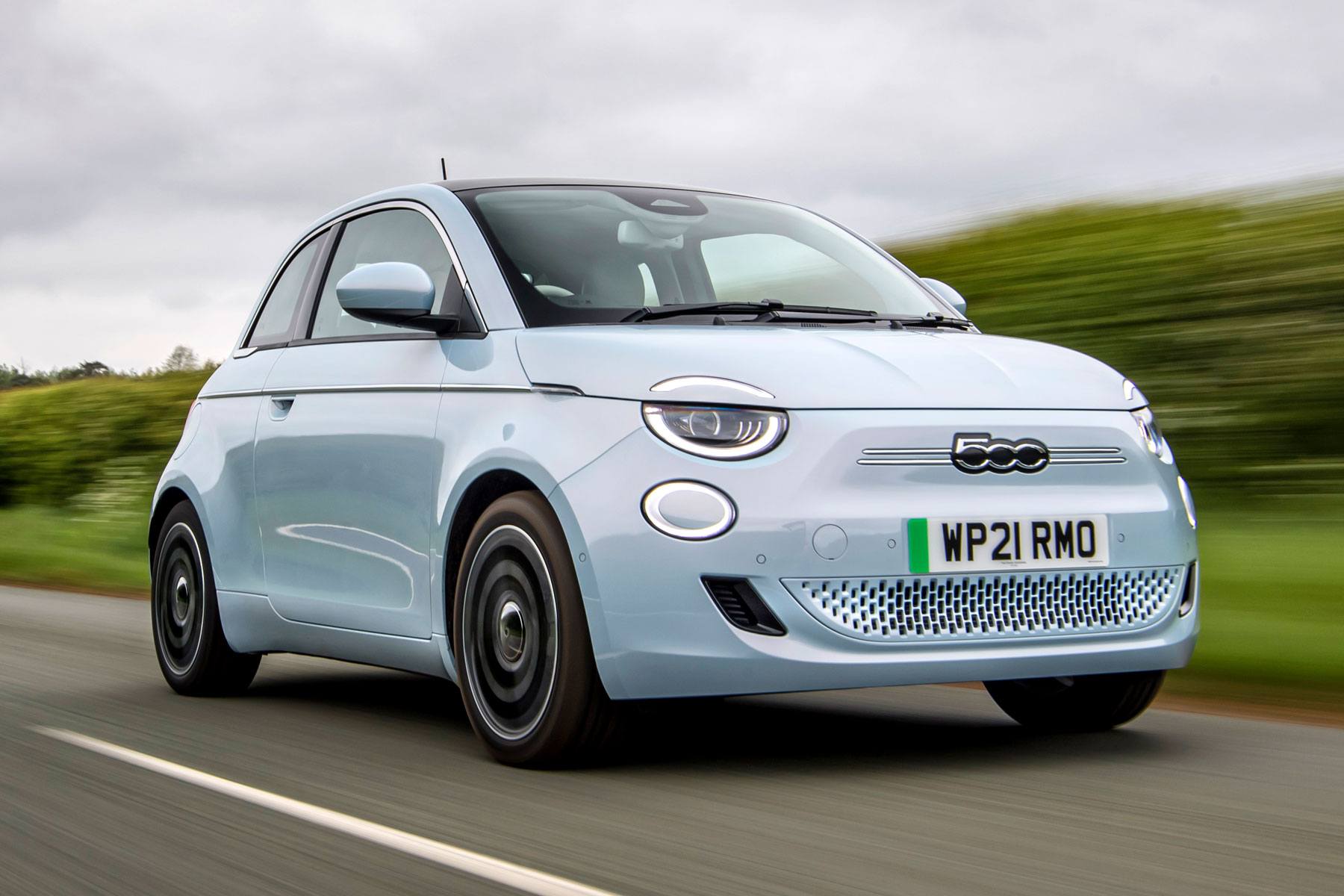 Fiat 500 Electric
The Fiat 500 Electric is an upmarket take on the well-loved modern original. That car is still available in mild hybrid petrol guise, but this one is a pure electric car. Highlights include sophisticated detailing and a classy, high-quality interior. It probably won't do if you regularly carry four people, but it's fine for driving two-up: your passenger will enjoy smart materials and a fun, feature-packed infotainment screen. Fiat offers two battery sizes: an affordable 24kWh unit that gives a 115-mile range, plus a higher-capacity 42kWh battery that offers almost 200 miles – or even more if you restrict the 500 Electric to the city streets it excels on.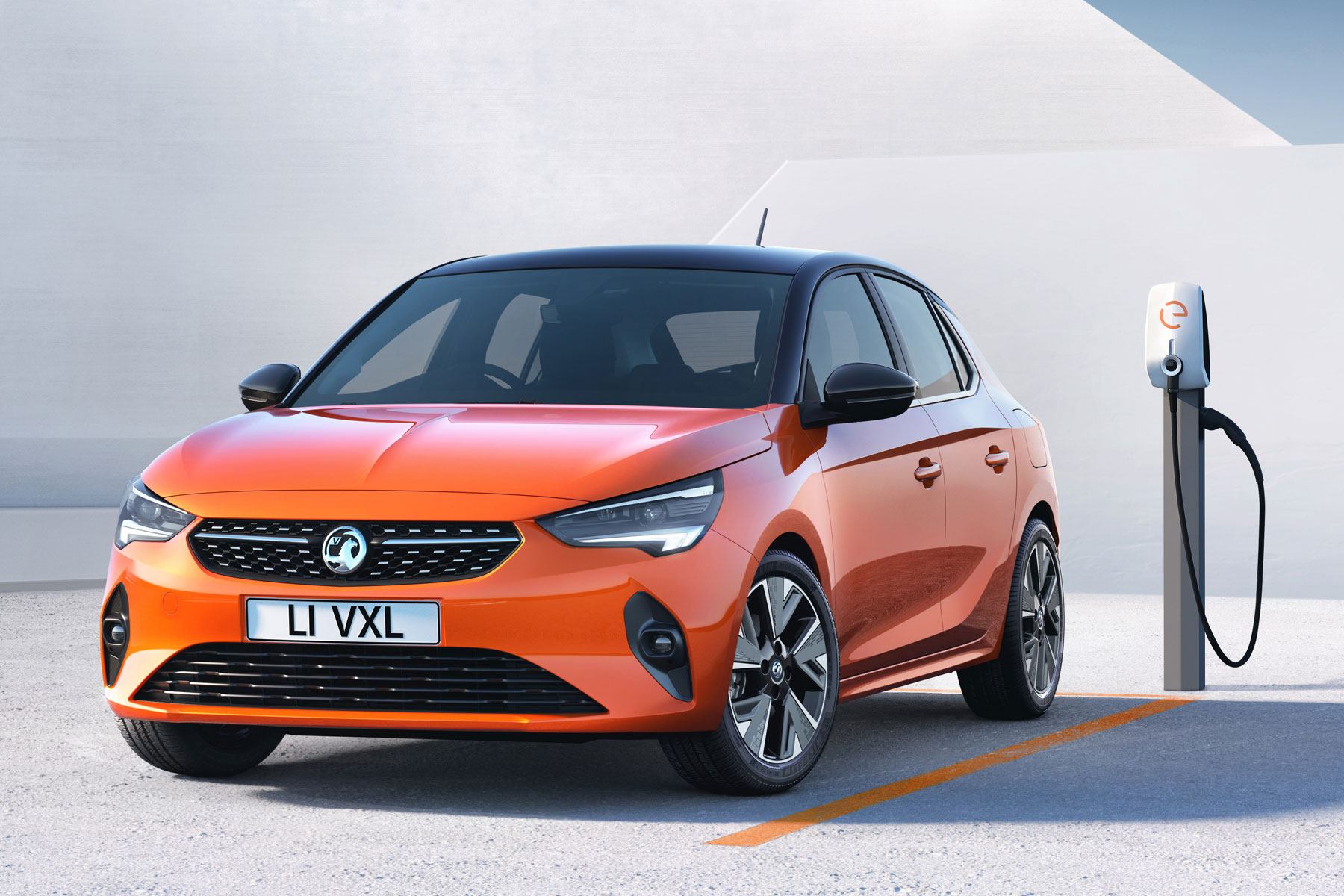 Vauxhall Corsa-e
The Vauxhall Corsa is a very popular supermini in the UK right now, and the Corsa-e electric car is a zero-emissions EV alternative for customers to consider on the showroom floor. It should tick the right boxes in terms of range, being capable of almost 220 miles between charges, and it can use 100kW public rapid chargers for an 80 percent fill in 30 minutes. Vauxhall has cut prices since launch, making it better value for money, and it's worth noting this is actually the fastest-accelerating new Corsa you can buy. Yes, even quicker than the range-topping turbo petrol version.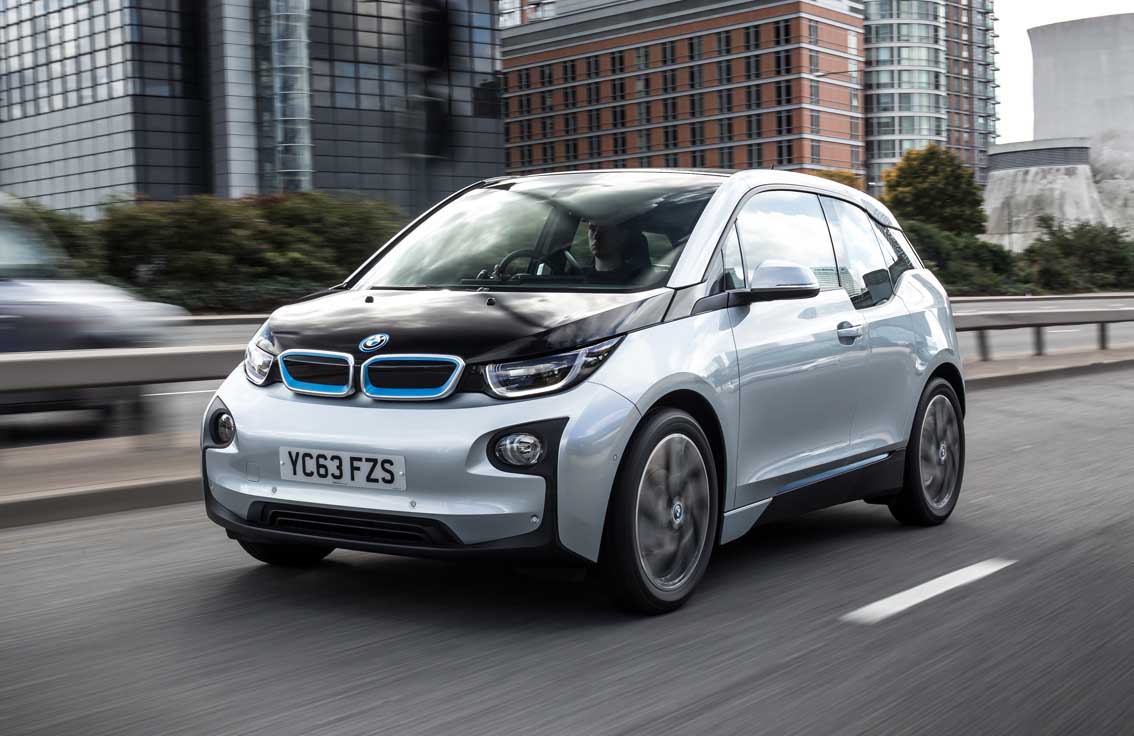 BMW i3
A modern motoring icon, the BMW i3 has been on sale for more than eight years, but still looks fresh and distinctive. A car designed to be small on the outside and roomy on the inside, it uses plenty of carbon fibre in its construction – the same high-tech material Formula 1 cars are made from. Up front, it feels characterful, and those in the back jump in through rear-hinged back doors, although space isn't quite so generous. BMW sells both standard i3 and sportier i3S trim levels, the latter with contrasting body colours and lower suspension. The i3 has an electric driving range of up to 190 miles. Get it while you can, because the firm has announced production of this modern classic will finish in summer 2022.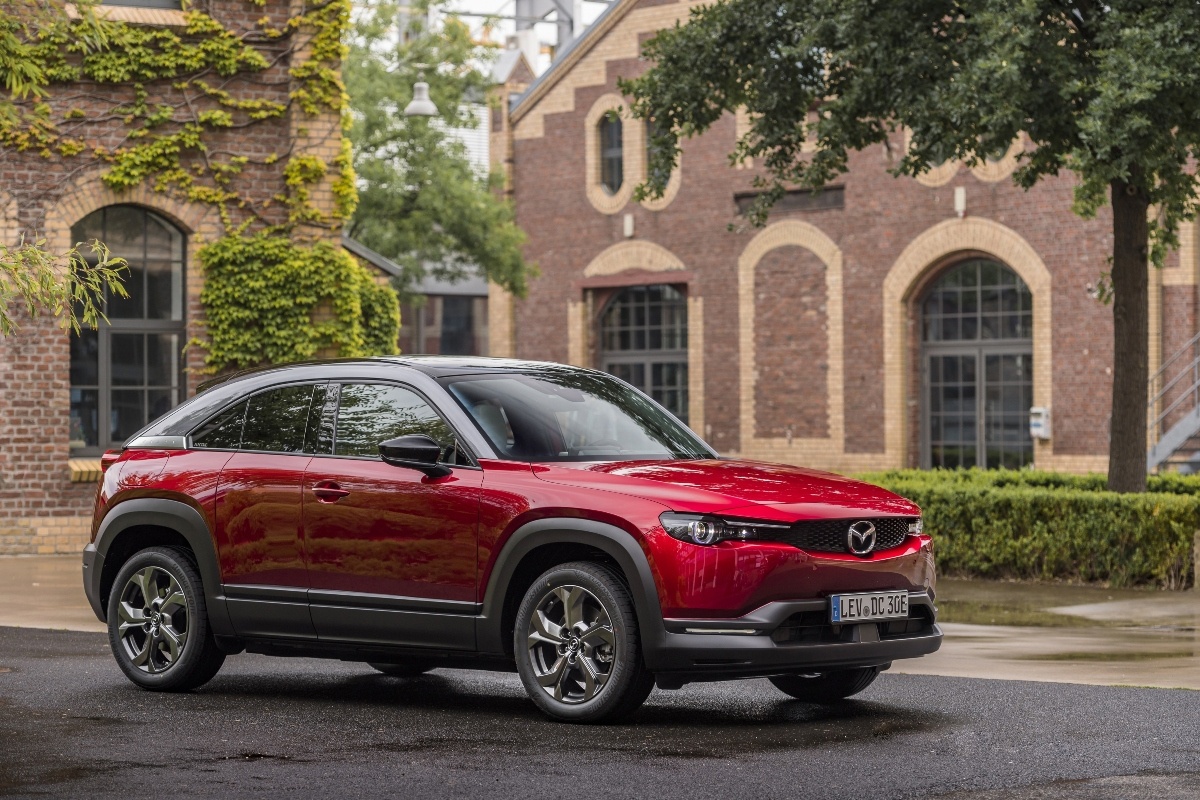 Mazda MX-30
The Mazda MX-30 is another small electric car that proves how clever EV designs can be. It's a crossover-style model with hints of the MX-5 sports car in its set-back cockpit and GT-like roofline. As with the BMW i3, it has rear-hinged back doors, for easier access into the compact rear seats. The dashboard has a high-quality feel and we love the novel use of cork trim. The 35.5kWh battery isn't the biggest, and a range of 124 miles between charges might worry some, but it can be topped up quickly at public rapid chargers. The sensibly-sized battery also helps keep MX-30 prices affordable.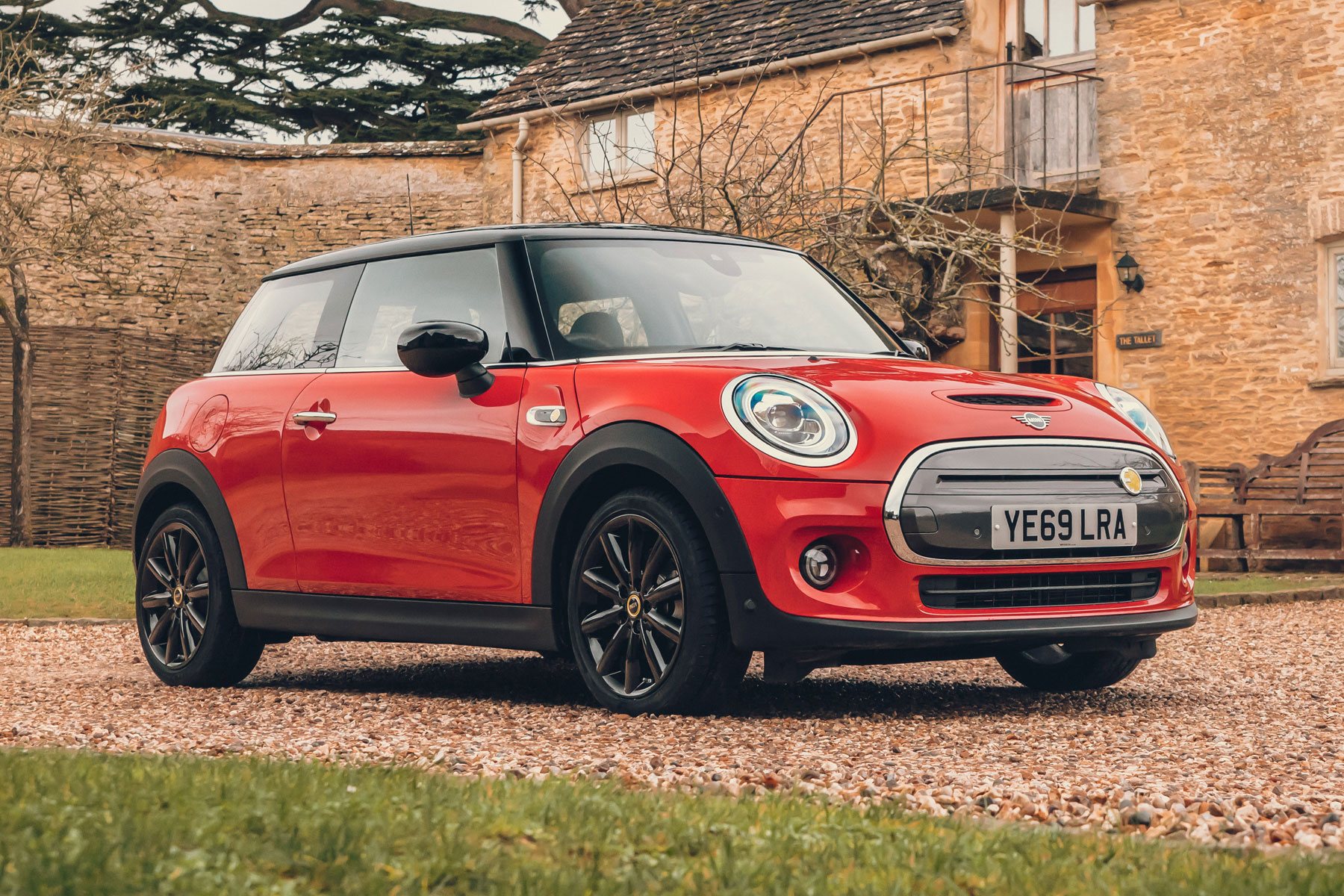 MINI Electric
The MINI Electric is an EV version of the famous British small car. It's derived from the three-door MINI Hatch, so rear-seat space and boot capacity are at a premium. However, it's really comfortable for two people up front, who face a fun and well-built dashboard. The BMW-derived infotainment system is clever and helps make the most of the 145-mile driving range on a full charge. MINI hasn't cut any corners when it comes to picking an electric motor, either. The 184hp unit delivers hot hatch performance, which helps make the most of the MINI's brilliant handling.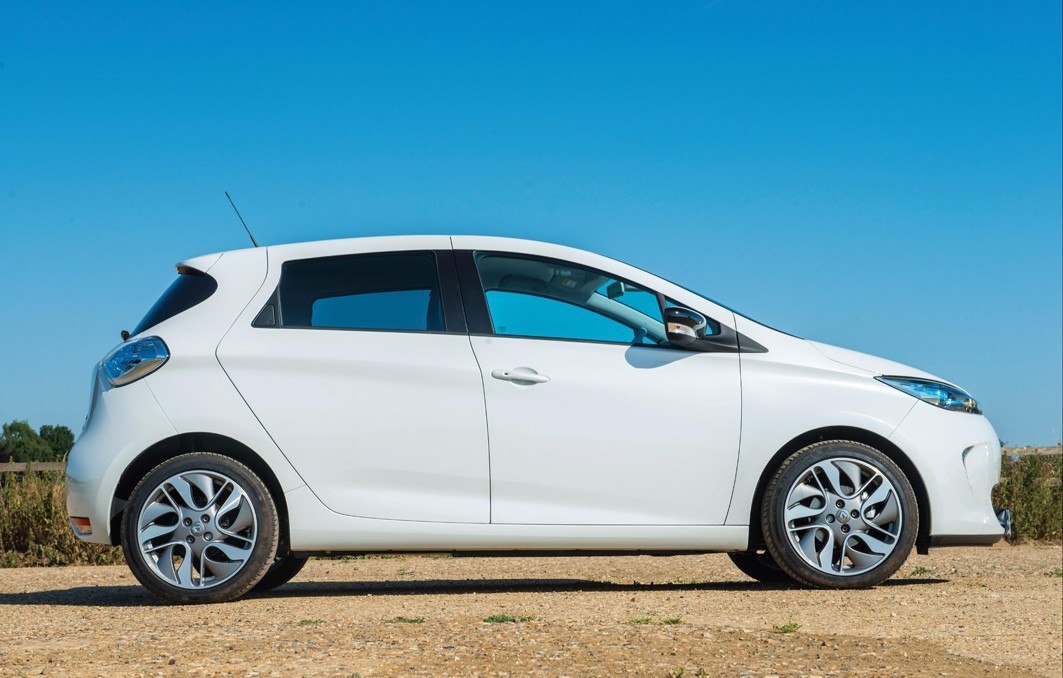 Renault Zoe
The Renault Zoe is a family favourite electric car. It's been around for some time, as one of the first mainstream EVs, and this latest version has an premium appearance thanks to its smooth lines and crisp LED lights. It's neat inside as well, with a Tesla-style portrait-format touchscreen and eco-friendly 100 percent recycled upholstery. There are two power outputs, called R110 and R135, and Renault offers a broad range of trims with upmarket features such as three-stage heated seats and diamond-cut alloy wheels. Higher grades have the functionality to use 50kW CCS rapid chargers as well.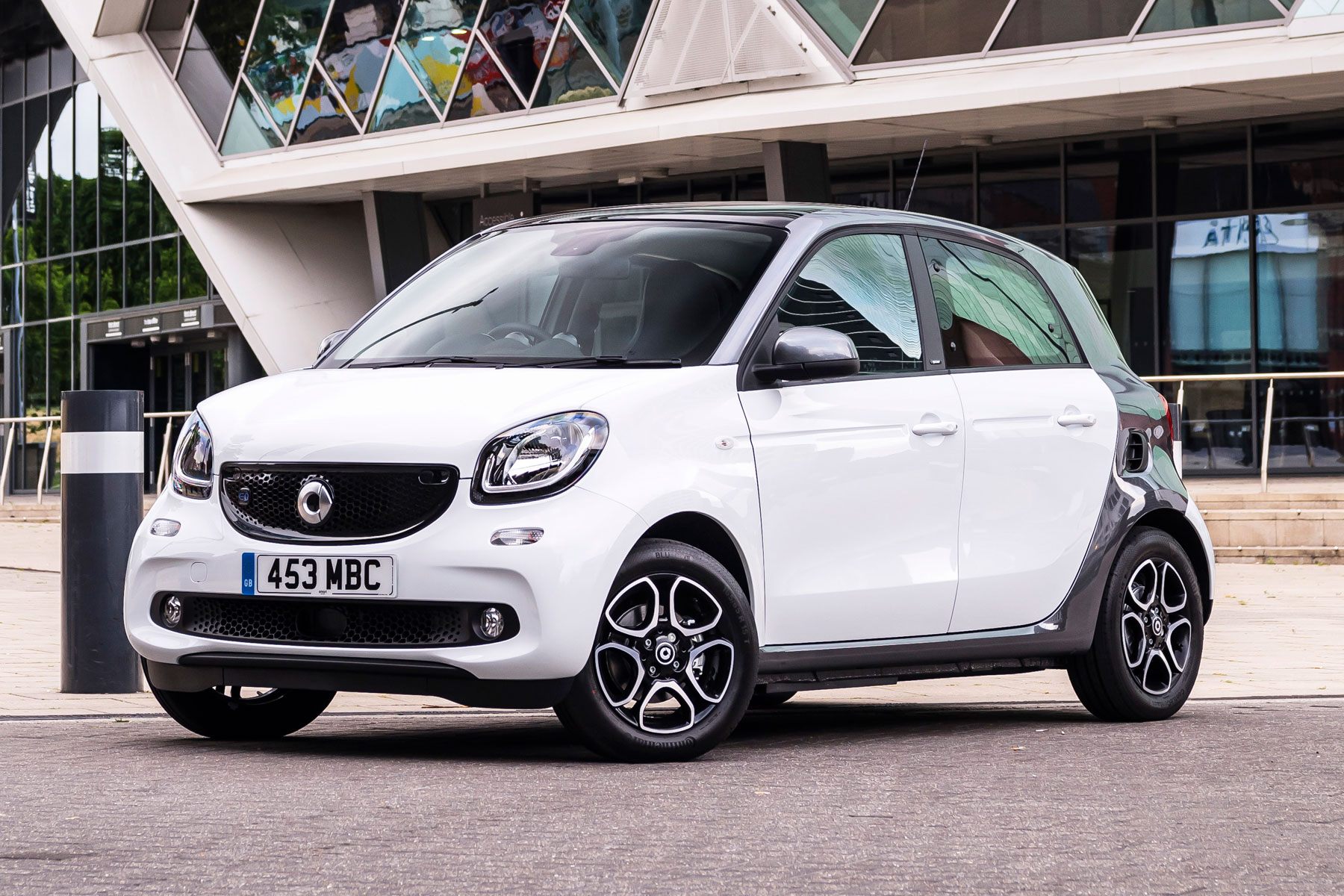 Smart Forfour
We're including the Smart Forfour here, rather than the even more compact Smart Fortwo, because it's a practical all-rounder. Having four doors and four seats is naturally more convenient than only two of both, and it's impressive how Smart has managed to retain the Fortwo's amazingly tight turning circle for easy inner-city driving. The use of parts from former parent company Mercedes-Benz means quality is high, and the ForFour is available for a very affordable price. Indeed, it's one of the cheapest small cars you can buy. The penalty for this? A tiny 17.6kWh battery that gives a driving range of around 80 miles. But then, if you can charge at home and don't drive far each day, even that will be enough.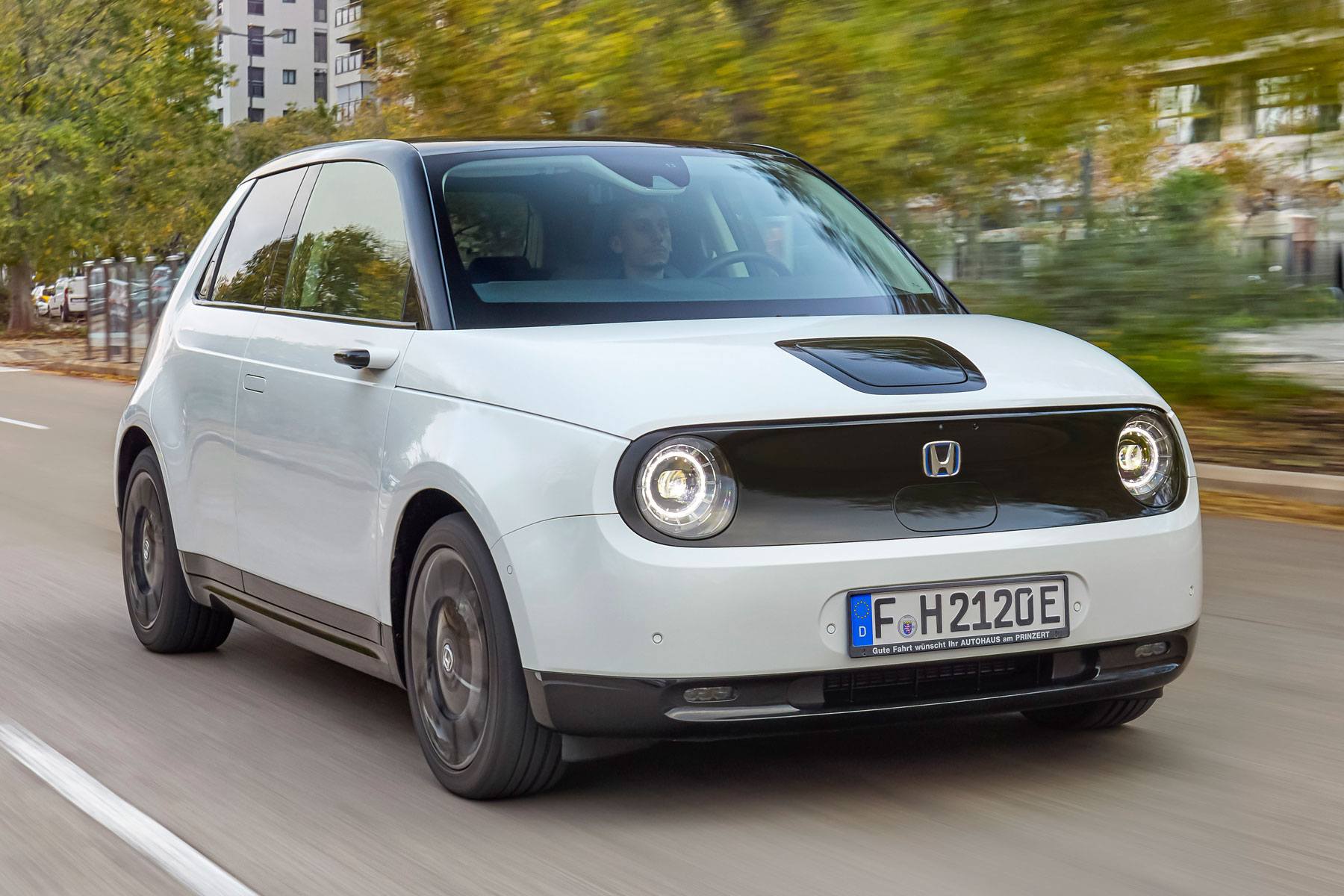 Honda e
The cute Honda e is another small electric car that brings a fresh approach to the sector. It's super-short, measuring just 3.9 metres long, yet ingenious packaging means it still has a four-seat interior, with a luxurious feel that even stretches to LED downlighters for those in the rear. People in the front have it even better, though, thanks to a full-width electronic dashboard. Gadgets include a video feed from cameras to replace the door mirrors. All this comes at a price, however – it's more expensive than many larger family electric cars – and the sub-140-mile range won't be enough for some.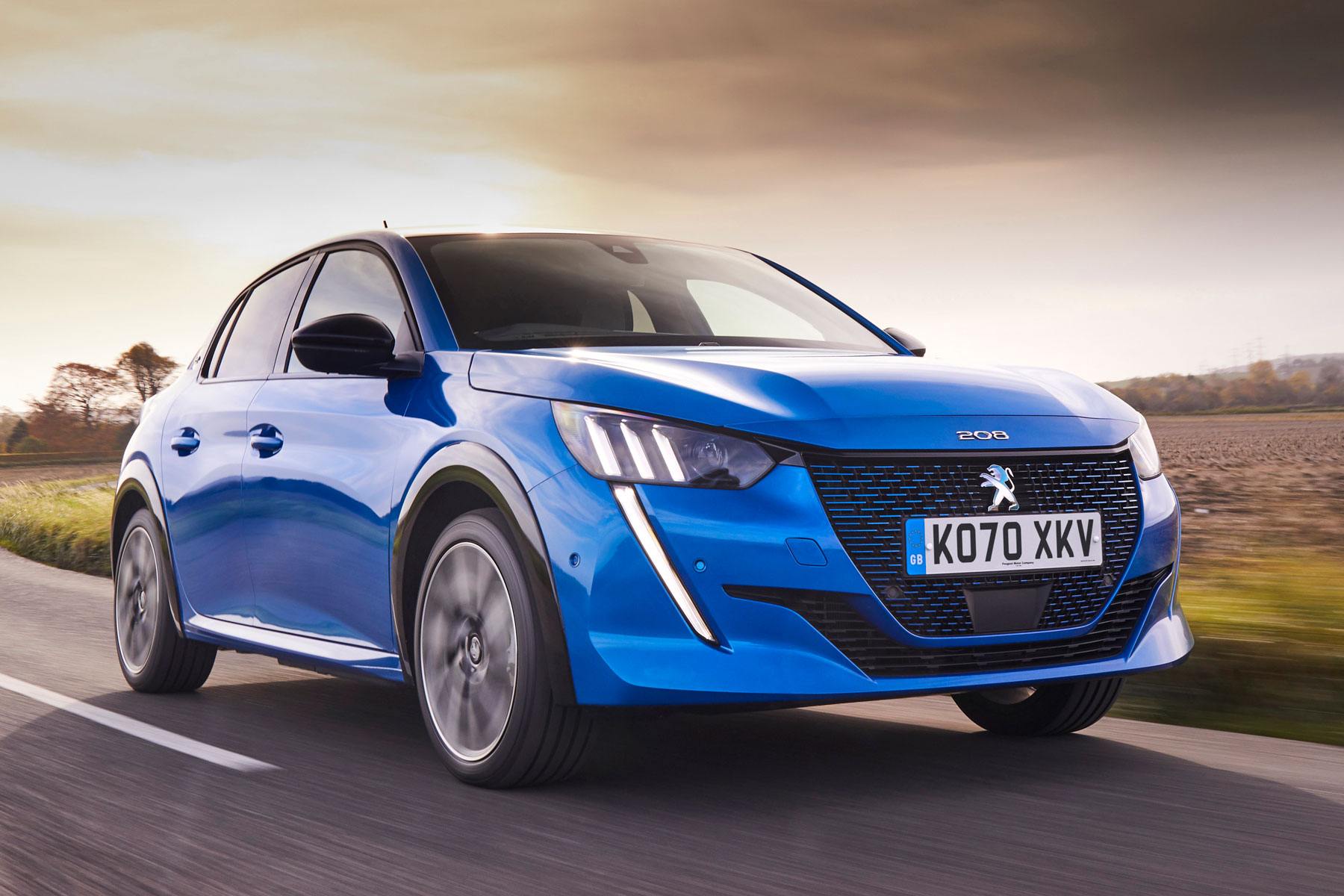 Peugeot e-208
The Peugeot e-208 is a pure electric alternative to regular petrol and diesel models. It's really easy to drive (an automatic transmission is standard) and the single-motor, single-battery choice means you only need to select your preferred trim level at the showroom. Peugeot has optimised the e-208 to deliver a 225-mile range in between charges, and it's able to use rapid chargers to quickly top up the 50kWh battery. Performance is good, refinement is excellent and there are few small cars that look as avant garde as the latest 208 – something that's reinforced by its eye-catching, multi-level interior.
Which is the most affordable small electric car?
The Smart Forfour is the cheapest small electric car on sale. The Smart Fortwo is even cheaper, but we've picked the Forfour here for its extra usability. You'll spend a few thousand pounds more to get a model with a lengthier range, but the Vauxhall Corsa-e is still competitively priced – and boasts a range almost three times as long as the Smart. The Fiat 500 Electric has a healthy 199-mile range for a good price, too.
Can I get a small electric car with enough space for the family?
By their nature, small electric cars are compact on the outside and easy to park. But there are still some models with just enough room for a family of two adults and two small children – cars such as the five-door Vauhxall Corsa-e and Peugeot e-208, for example. The Renault Zoe also has supermini space inside, and we rather like cleverly packaged solutions such as the BMW i3 and Mazda MX-30.
What is the most innovative small electric car?
Small electric cars are among the most innovative new cars on sale. Even more mainstream models such as the Vauxhall Corsa-e cleverly package a zero-emissions electric drivetrain into a setup that normally houses a petrol engine. Really clever cars such as the BMW i3 go even further, though. Its carbon fibre construction is extremely strong yet ultra-lightweight, and it's a greener, cleaner car to manufacture as well, bolstering its eco credentials. Models such as the Mazda MX-30 and Honda e also show what can be achieved when capitalising on the compactness inherent in electric car drivetrains.
More electric car guides
More expert car guides