Best used cars under £5,000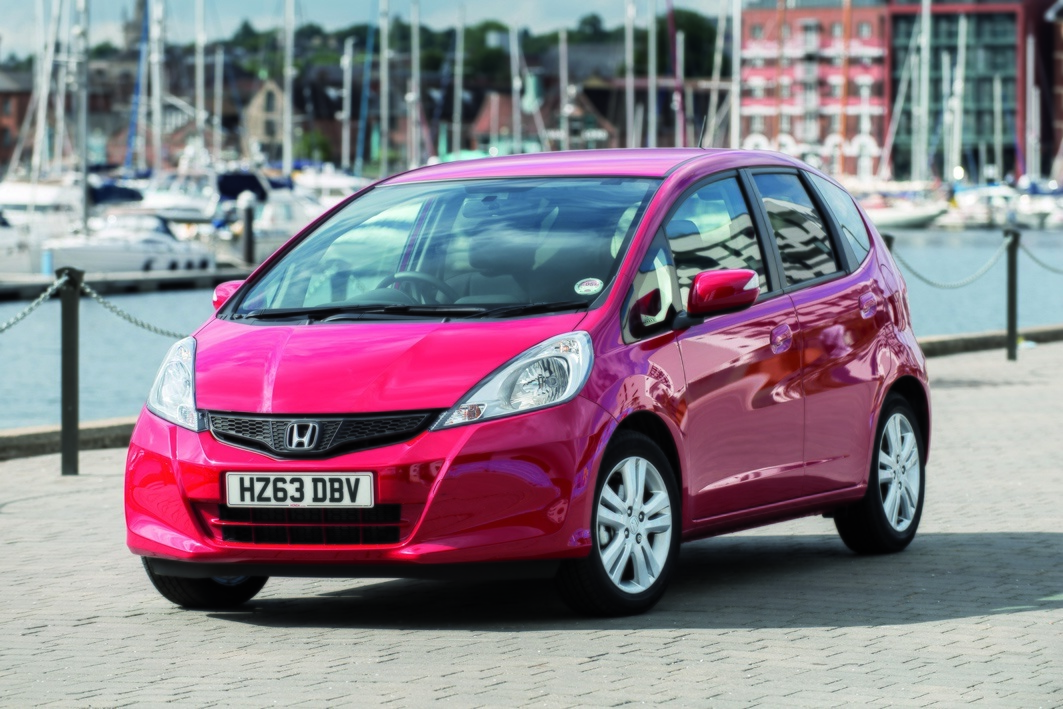 You might be surprised to discover how far £5,000 goes when you're buying a used car. While even doubling the budget won't be enough for a new car, you'll be faced with thousands of options on the used car market.
It's not like you should be afraid of buying something older. When your parents were your age, buying an old car was like playing the lottery; you took a gamble and hoped for the best.
Today, even a car built around the turn of the millennium should be reliable, cheap to run and come with a few nice toys. Although they might lack the modern driver assistance systems we take for granted, safety shouldn't be an issue.
We've created a list of some of the best used cars under £5,000. All of them were built after 2010 and should have no more than 100,000 miles on the clock.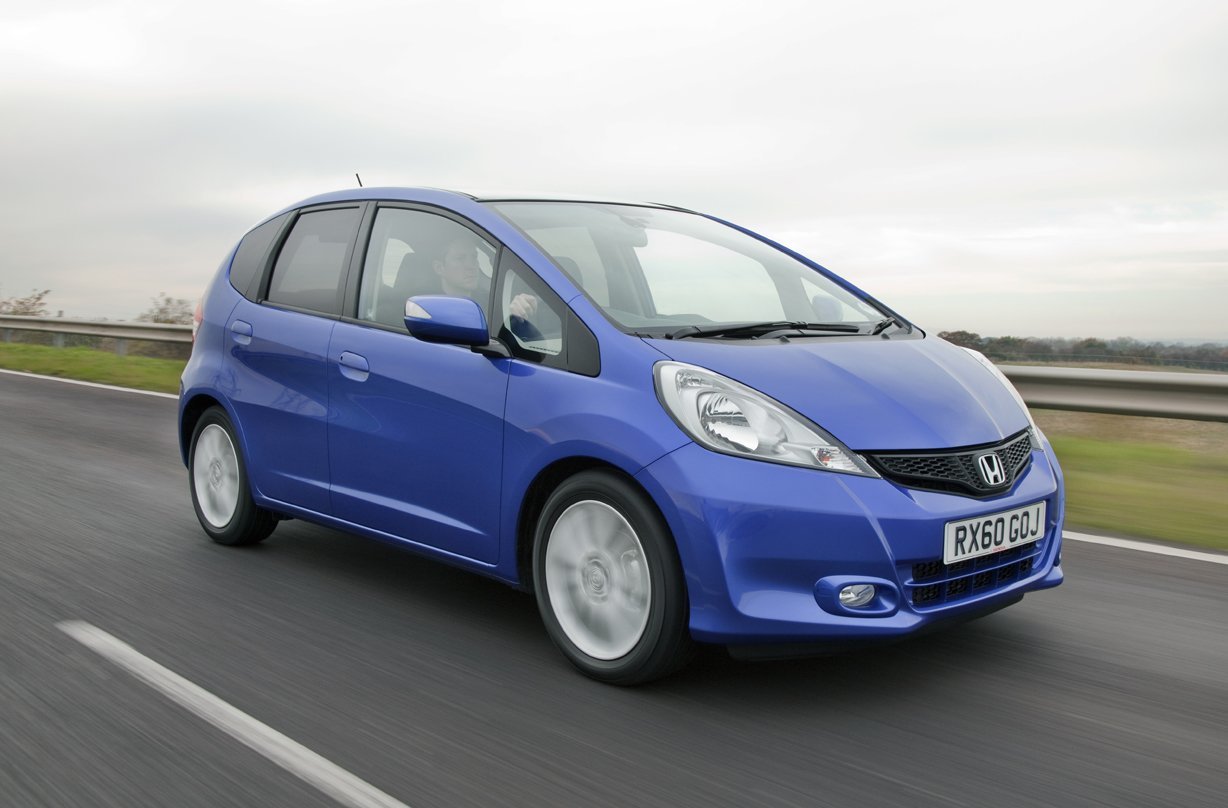 Honda Jazz
Thousands of pensioners can't be wrong. Actually, we'll avoid using throwaway stereotypes, because despite its rather geriatric image, the Honda Jazz is a thoroughly good supermini. Even that is a bit of a misnomer, because the Jazz feels more like a small MPV, taking into account the amount of interior space and clever seating arrangement. Our budget is enough for a Mk2 Jazz (2008-2014), which has a reputation for excellent reliability. It's not exciting to drive, but it should be cheap to run, especially if you opt for the hybrid version. Thanks to the increased performance and longer list of equipment, we'd recommend the 1.4-litre version.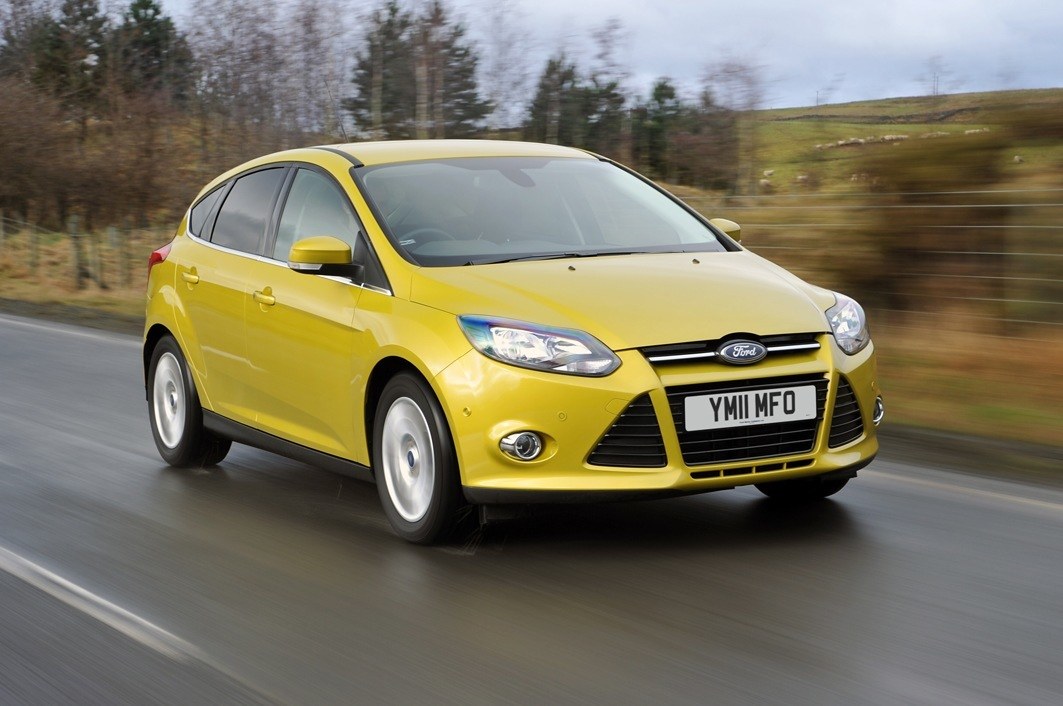 Ford Focus
A used Ford Focus is a great choice if you're looking for a family hatchback. It's not as upmarket as a Volkswagen Golf, but it's better to drive and cheaper to buy. Launched in 2011 and on sale until 2018, the Mk3 Focus sold in big numbers, so you're not short of choice. Even the 1.0-litre turbocharged petrol engine delivers an excellent blend of performance and economy, so this would be our starting point when buying used. As for trim levels, we'd avoid the entry-level Studio because the spec list is a bit miserly. Values have tumbled, so grab something with a Titanium badge for a touch of class.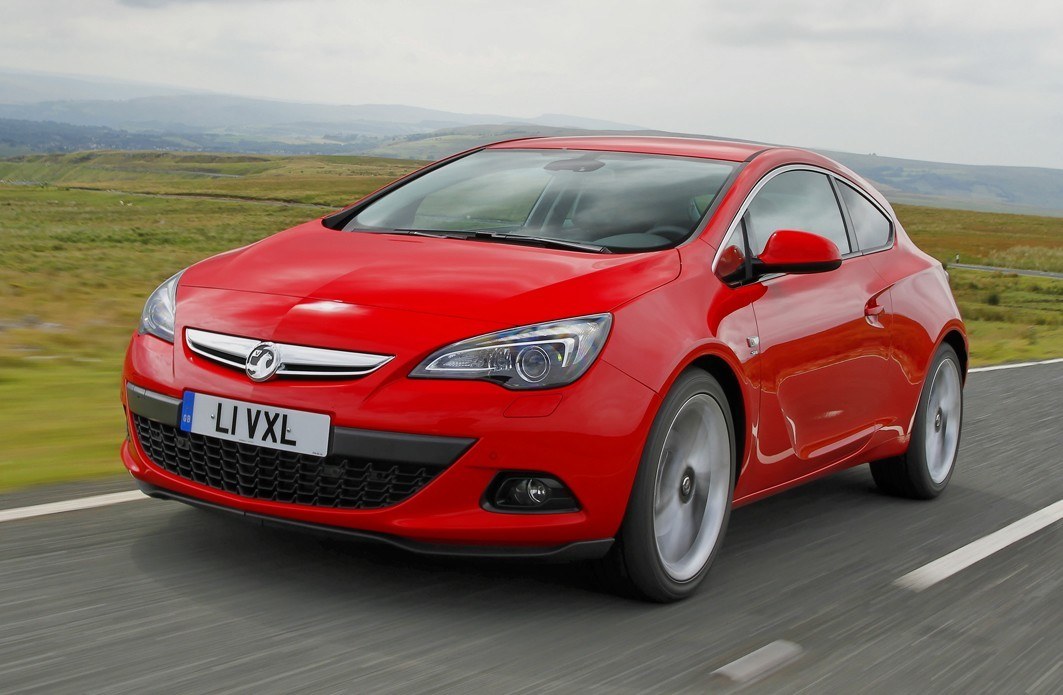 Vauxhall Astra GTC
Don't be fooled by the badge, because the GTC is so much more than a regular Vauxhall Astra. All of the body panels are unique to the GTC, which means you'll stand out in the supermarket car park. It's also better to drive, thanks to firmer suspension from the Insignia VXR and a longer wheelbase. Opt for one of the petrol engines for a sporty experience, but a diesel would be a great choice if you spend most of your time on a motorway. In truth, there isn't a weak engine, but we'd recommend the 1.6-litre petrol for the performance to match the styling.
Kia Sportage
The Mk2 Kia Sportage was on sale from 2005 until 2010, so it sneaks inside our target date. In many ways, the Sportage demonstrates how far the SUV has come in a decade or so, because it's a little rough around the edges and the styling hasn't aged particularly well. It's here because you'll appreciate its honesty. There's plenty of space for the family, a high driving position and a general sense of robustness. The 2.0-litre CRDi diesel is also an excellent choice if you're after an affordable tow car. Push the budget a little and you could afford the superior Mk3 Sportage.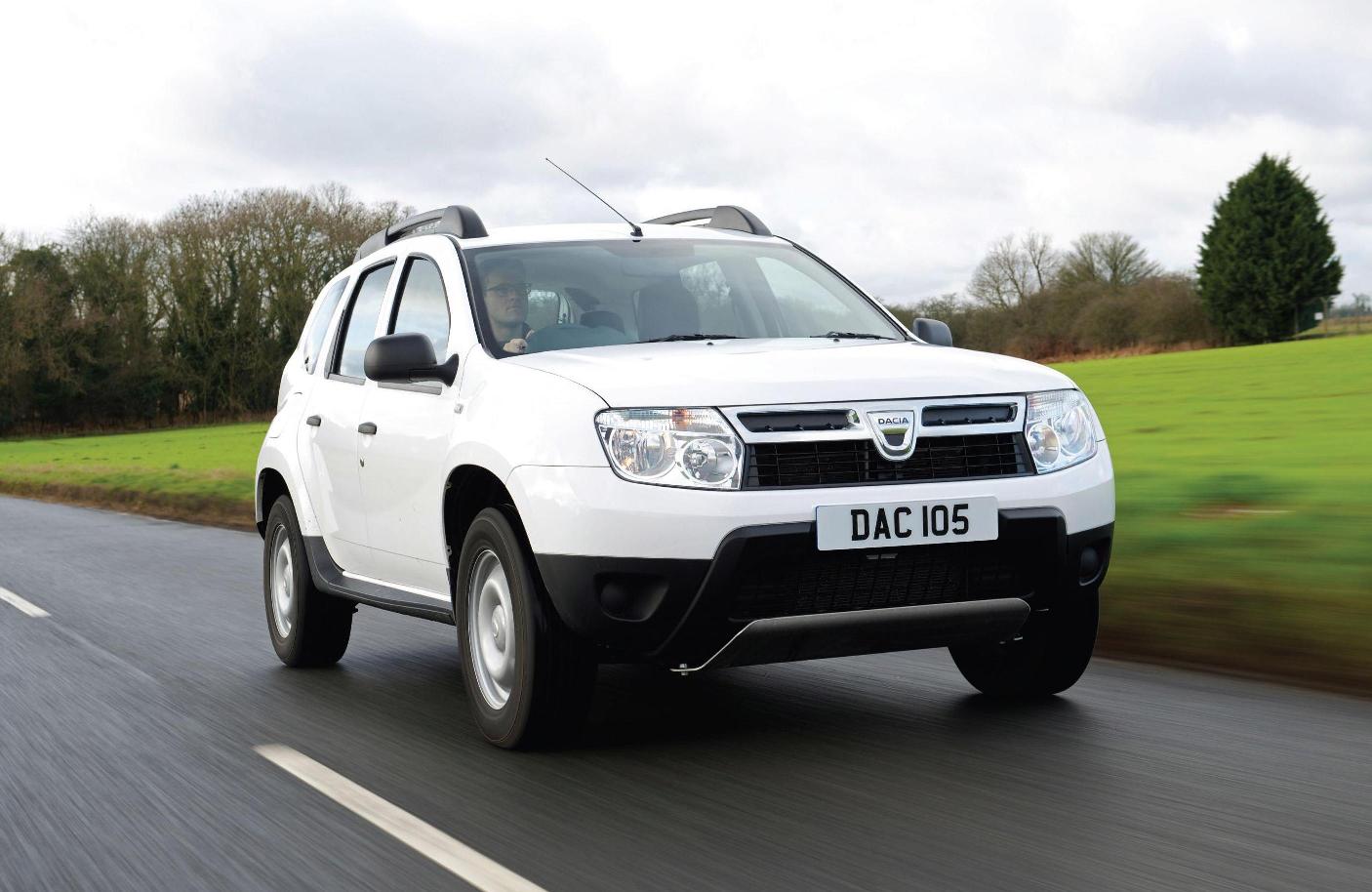 Dacia Duster
You won't be overloaded with choice when looking for a Dacia Duster for £5,000, but they are out there. Prices start from £4,500 for a 2013 or 2014 model with around 70,000 miles on the clock. That's excellent value for money for a large and spacious SUV that feels like a giant Tonka toy. Like the Sportage, it feels a little crude in places; the interior is built to a low budget, while the driving experience is less than inspiring. On the plus side, the use of Renault parts means cheap servicing and maintenance, and the Duster is surprisingly robust.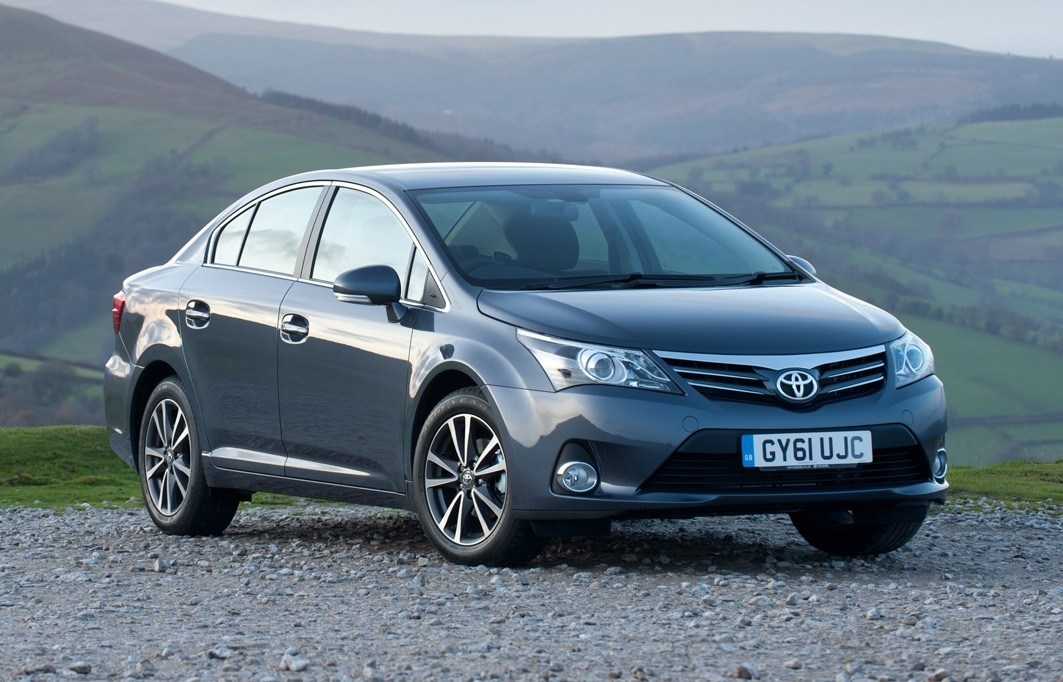 Toyota Avensis
Your heart tells you to buy an Audi, BMW or Mercedes-Benz, but your head says look at the Toyota Avensis. You should listen to your head, because while the Avensis is hardly dripping in glamour or excitement, it's brilliant at providing reliable, comfortable and economical transport. The diesel engines in the Mk3 Avensis are particularly impressive and you can expect to see around 50mpg in daily use. The interior is strong and hard-wearing, while a T4 or T Spirit model should provide all the equipment you can reasonably expect at this price point. With regular maintenance, an Avensis is good for 200,000 miles.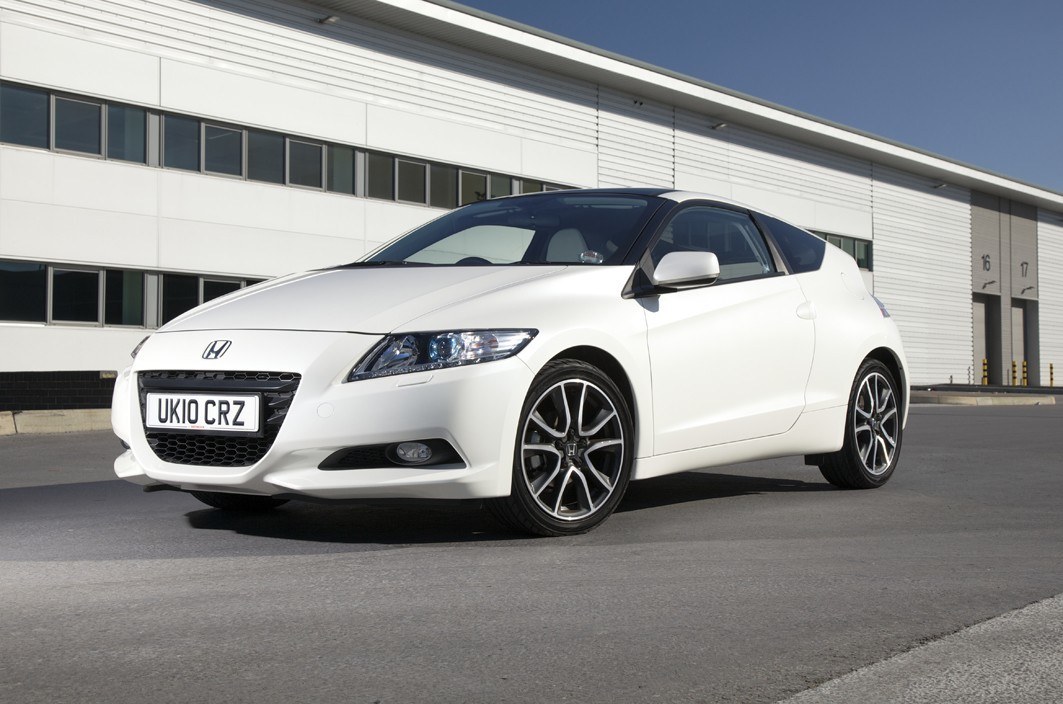 Honda CR-Z
Fancy something a little racy? The Honda CR-Z might not offer the performance of a sports car, but it certainly looks the part. It has another ace up its sleeve in the form of a 1.5-litre hybrid powertrain. This means you can expect to achieve around 45mpg in daily use, which might give the CR-Z the edge over other small coupes you could look at. Around 4,300 were sold in the UK between 2010 and 2016, so you'll enjoy a little exclusivity. A facelifted version arrived in 2013, but you'll need to stretch our £5,000 budget to afford this more powerful model.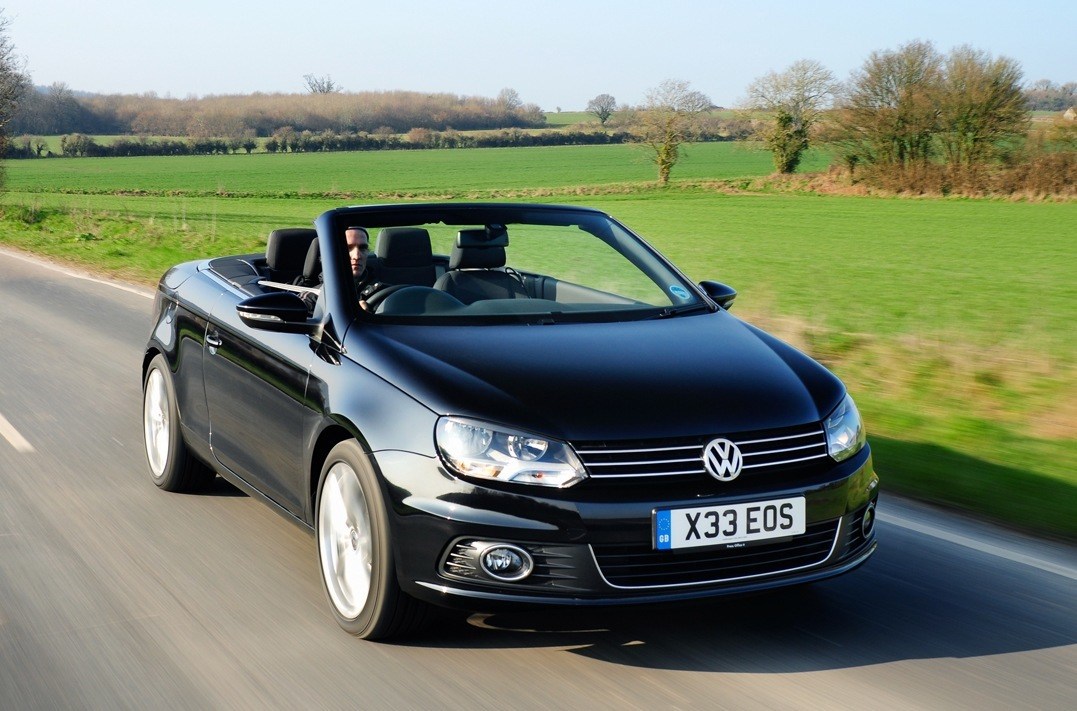 Volkswagen Eos
Remember when coupe-cabriolets were in fashion? These cars combined the security and all-weather comfort of a coupe with the style and suntan appeal of a convertible. The Volkswagen Eos was one of most premium cars in a small but fiercely competitive market. There's enough room in the cabin for a family of four, a decent boot (when the roof is up) and reassuringly good German build quality. Even the roof stands out, thanks to an integrated sunroof, which means you don't have to go totally topless. Speaking of the roof, you'll want to make sure it doesn't leak, because that's the car's biggest weakness.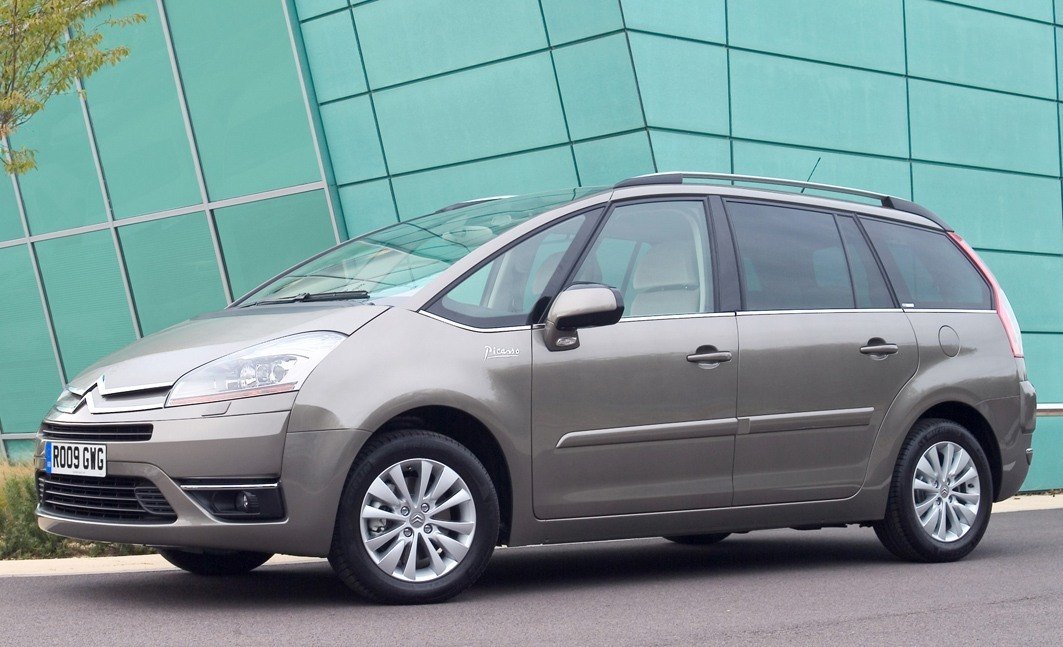 Citroen Grand C4 Picasso
You're after a seven-seater for five grand, but you don't want anything too old. What are your options? It comes down to a straight fight between the Vauxhall Zafira and this, the Citroen Grand C4 Picasso. The French car gets the nod thanks to its Gallic styling, roomy interior, flexible seating arrangement and economical engines. Even the entry-level model comes with dual-zone climate control, electric door mirrors and an excellent panoramic windscreen. Some examples will have led a hard life in the hands of up to five children at a time, so check the interior for signs of wear. Buying a car with excellent service history is recommended.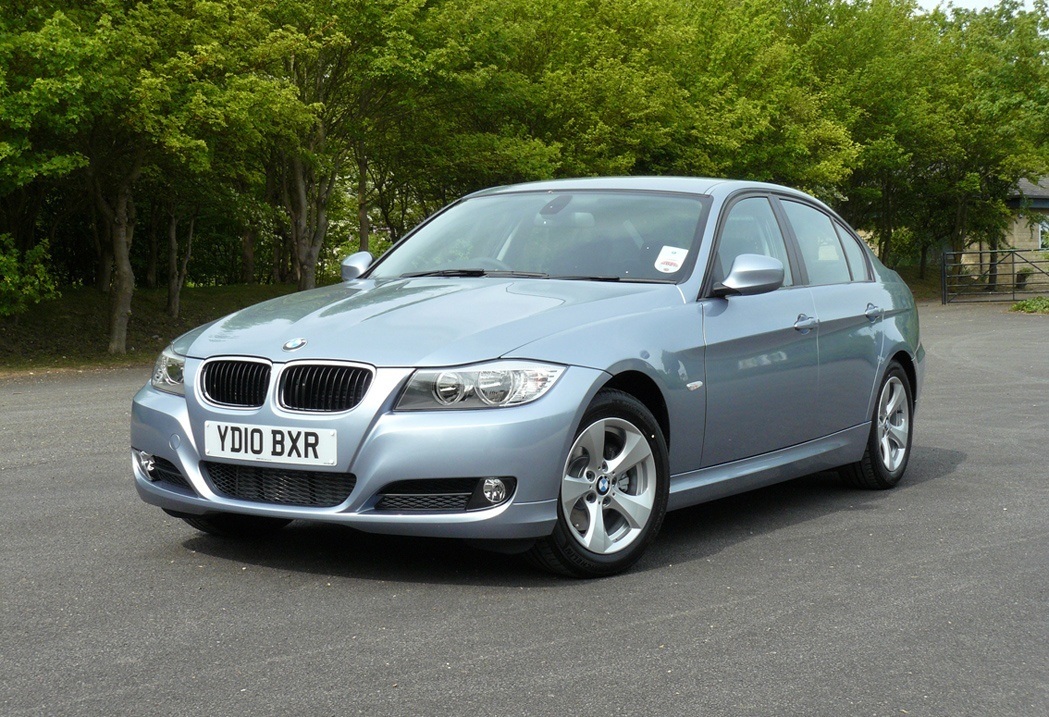 BMW 3 Series
We know that the 'right' badge is an important consideration for some buyers, which is why we're recommending the BMW 3 Series. Available from 2005 until 2011, the E90 3 Series sold in big numbers, especially in the fleet sector, so there are plenty of cars to choose from. Regular maintenance would have been part of the original leasing agreement, so don't be put off by a car with high motorway miles. We would, however, be on our guard for a potential DPF (diesel particulate filter) issue, as this can be expensive to fix. Our budget is enough for a 2010 or 2011 example.
Should I use my £5,000 for a deposit on a new car?
A PCP (personal contract purchase) agreement makes it easy to get behind the wheel of a new car. After a low deposit, your monthly payments are fixed over a set period of time, normally three or four years. At the end, you can choose to return the car or pay the final 'balloon' payment and keep it. As these cars are covered by warranty and are likely to be cheap to run, a PCP deal could make more sense than spending £5,000 on a used car.
What's the newest car I can buy for £5,000?
A buoyant used car market means you're unlikely to get anything newer than a 2018 car for £5,000. It will almost certainly be a city car, although the budget might stretch to a supermini. The list will include the Suzuki Celerio, Hyundai i10, Kia Picanto, Vauxhall Viva, Peugeot 108 and Citroen C1. Our advice would be to take age out of the question and buy a car based on its condition and service history.
Can I buy a classic car for £5,000?
Release the shackles of an age or mileage restriction and you'll be able to take your pick of the classic car world. We'd recommend a modern or emerging classic, as there are some fantastic options from the 1990s. For something fun, take a look at the Ford Puma or Renault Sport Clio. You could also consider a Saab 900 or Volvo 480 for some Swedish charm. Don't be swayed by market trends; buy something you've always wanted.
More used car guides