Best used SUV under £10,000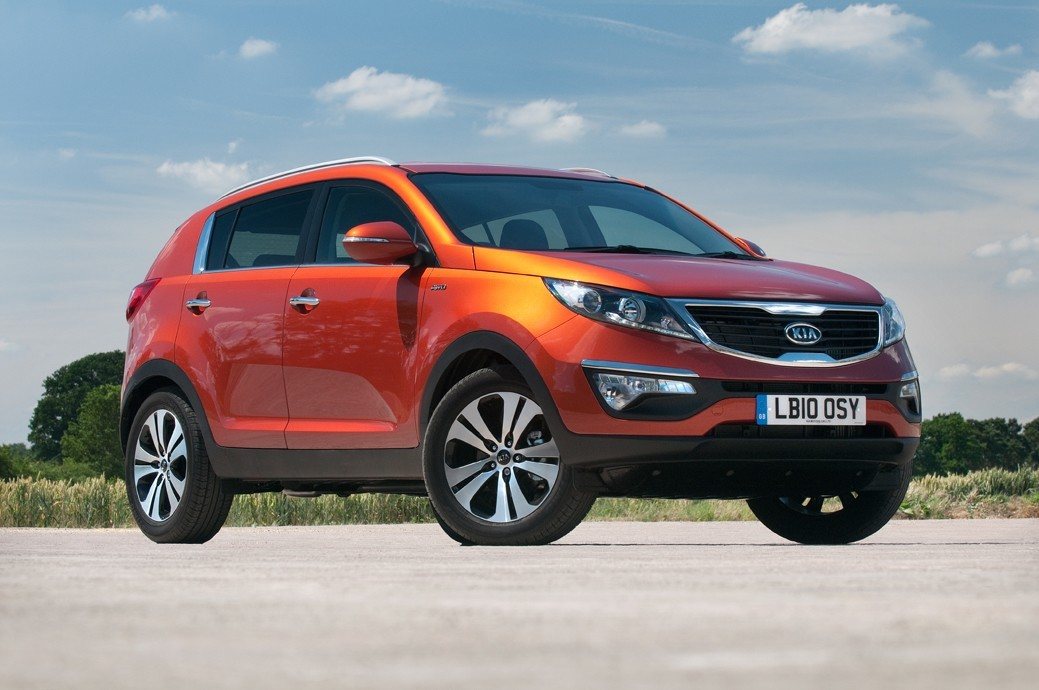 You can't get a new car for £10,000 any more. Even the cheapest car in the UK, the Dacia Sandero, now nudges £12,000. And if you want a fashionable SUV, you'll need to budget thousands more on top.
This is where the used-car market comes to your rescue. Because SUV sales have been booming for years now, there is a huge array of second-hand choices – including a wealth of options if you don't want to spend more than £10,000.
Here, we've highlighted 10 of the best used SUVs for under £10,000. We have focused on family-friendly five-seaters, rather than smaller and less practical SUVs. We have also chosen cars that sold well when new, which means you'll have no trouble finding them on the used car market.
All should prove reliable and cheap to run – and their sheer popularity means you'll be able to sell them for a decent price when the time comes. So what are you waiting for?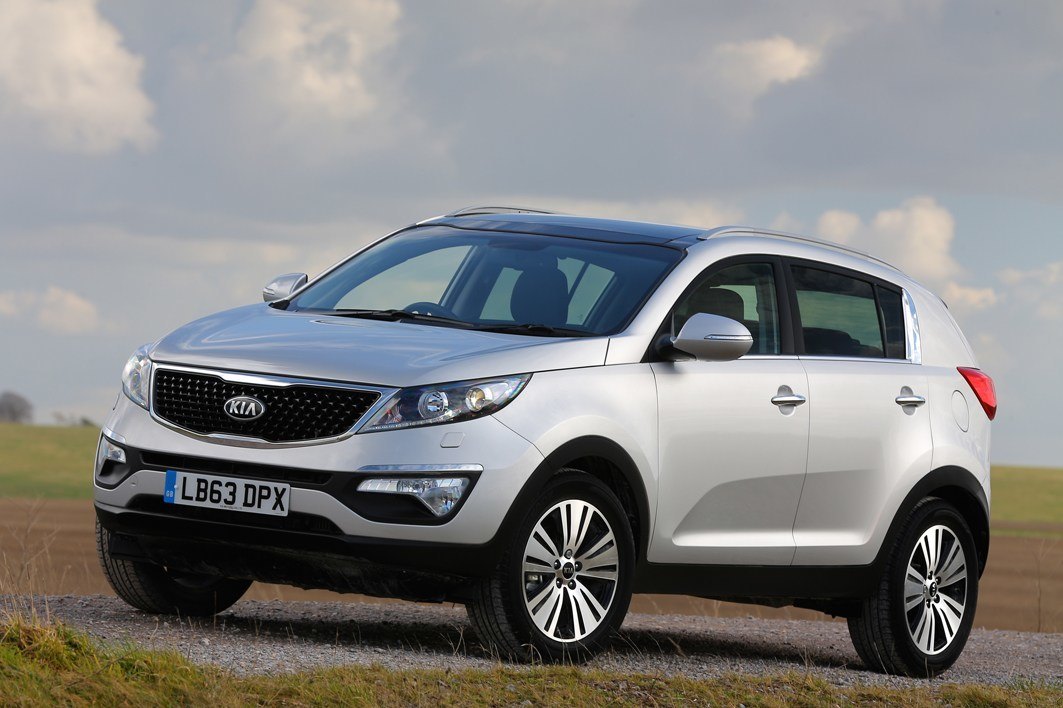 Kia Sportage
The Kia Sportage is a very popular SUV in the UK. The 2010 model was the breakthrough version here, thanks to its modern and surprisingly sporty styling, which still looks fresh today. For around £10,000, you'll be able to get a 2015 model, either a 1.6-litre petrol or 1.7 diesel (we'd plump for the latter), and maybe even a version with all-wheel drive. If you don't mind a high mileage, you might even chance upon the newer 2016-on model. However, we'd stick with the earlier car as there will be lots more to choose from – meaning you can find one in the colour and specification you want more easily.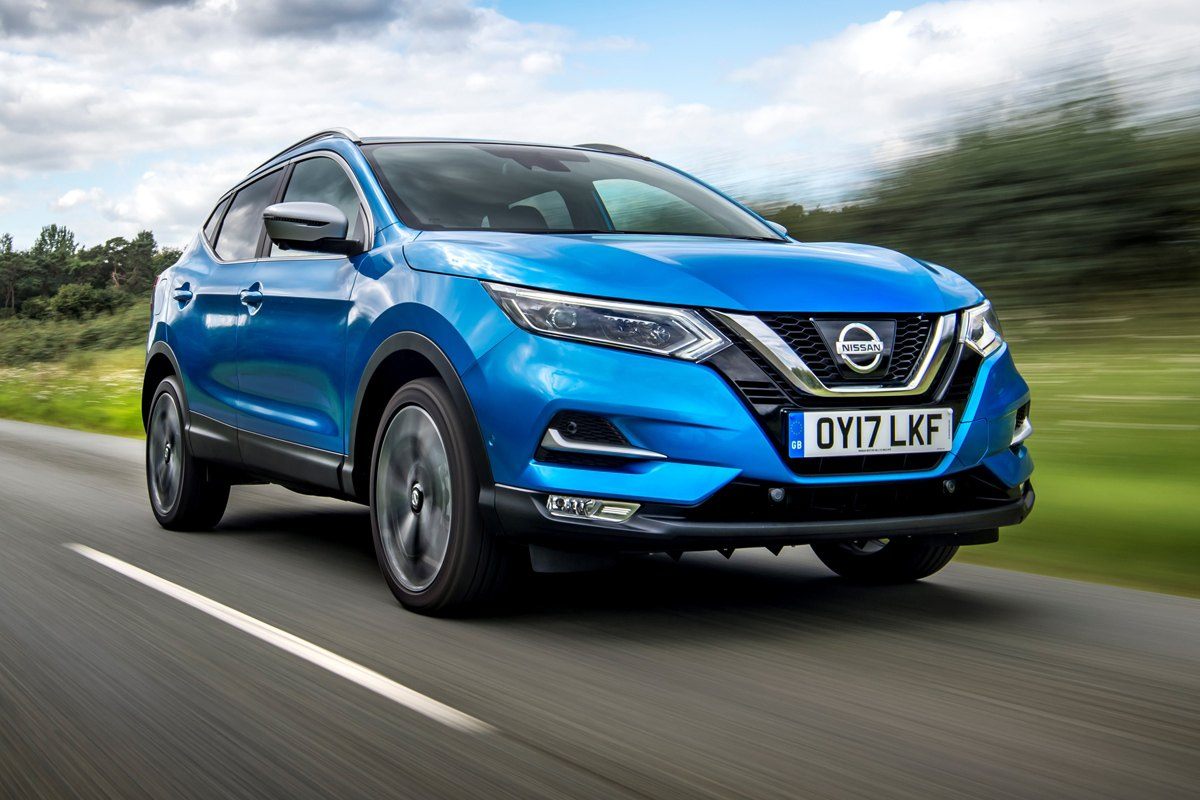 Nissan Qashqai
The Nissan Qashqai was arguably the car that saved the SUV. Before it arrived, SUVs were gas-guzzlers: the Qashqai proved they didn't have to be, and could be well-rounded family cars. The original version is, in all honesty, looking a bit dated these days. But the 2014-on model has only just been replaced, so it still seems fresh and dynamic. Expect to find a 2015 car for around £10,000, with the 1.5-litre dCi turbodiesel in plentiful supply. The 1.2-litre turbo petrol is rarer, but worth searching out; it's fuel-efficient and smooth in operation. We'd also look for Acenta or n-tec trim levels, as they have more kit than the basic Visia.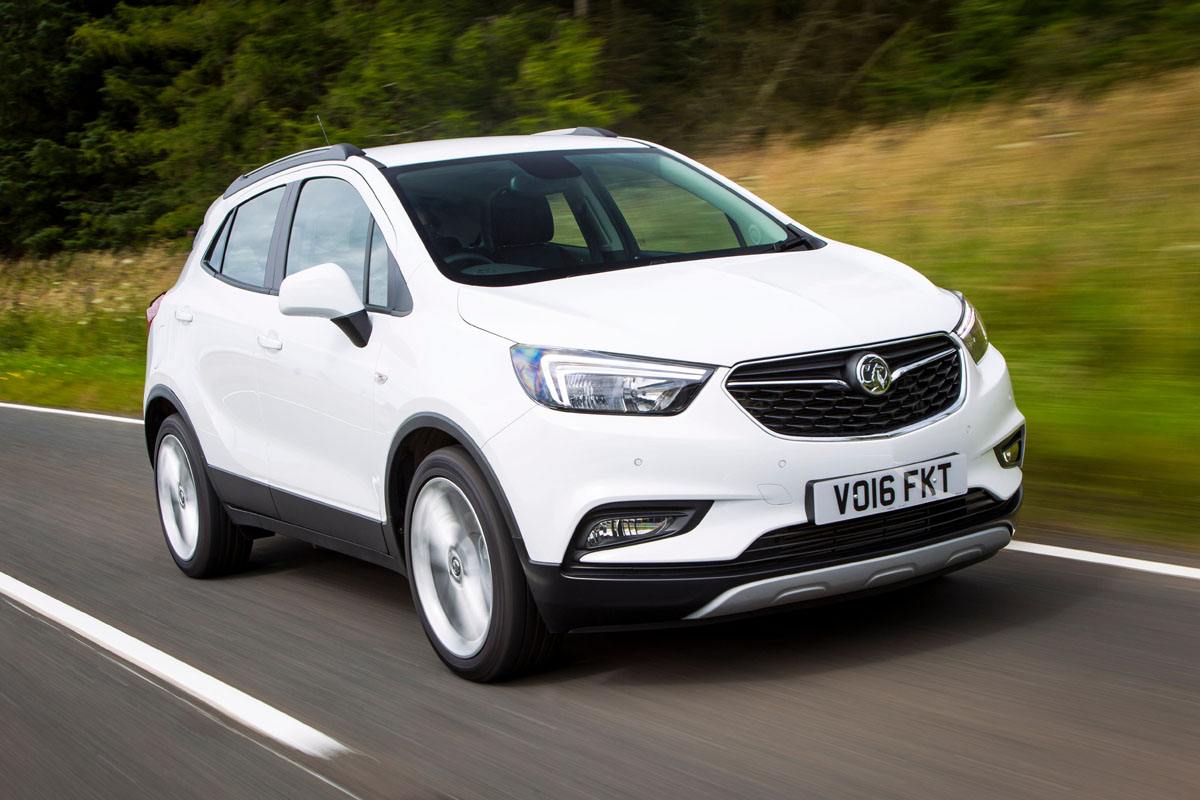 Vauxhall Mokka X
The 2012 Vauxhall Mokka didn't wow reviewers when new; it was seen as worthy but not class-leading. However, Vauxhall fixed this with the much-improved Mokka X version, launched in 2016. You'll easily be able to find a 2017 or 2018 example on the used-car market for under £10,000. Vauxhall sold the 'X' with a 1.6-litre CDTi diesel engine, but we prefer the 1.4-litre turbo petrol – particularly the Ecotec version with engine stop-start. A crisp-looking SUV with smart LED running lights, the Mokka X benefits from much-improved infotainment and a smoother ride. Vauxhall offered it in some really eye-catching metallic paint colours, too.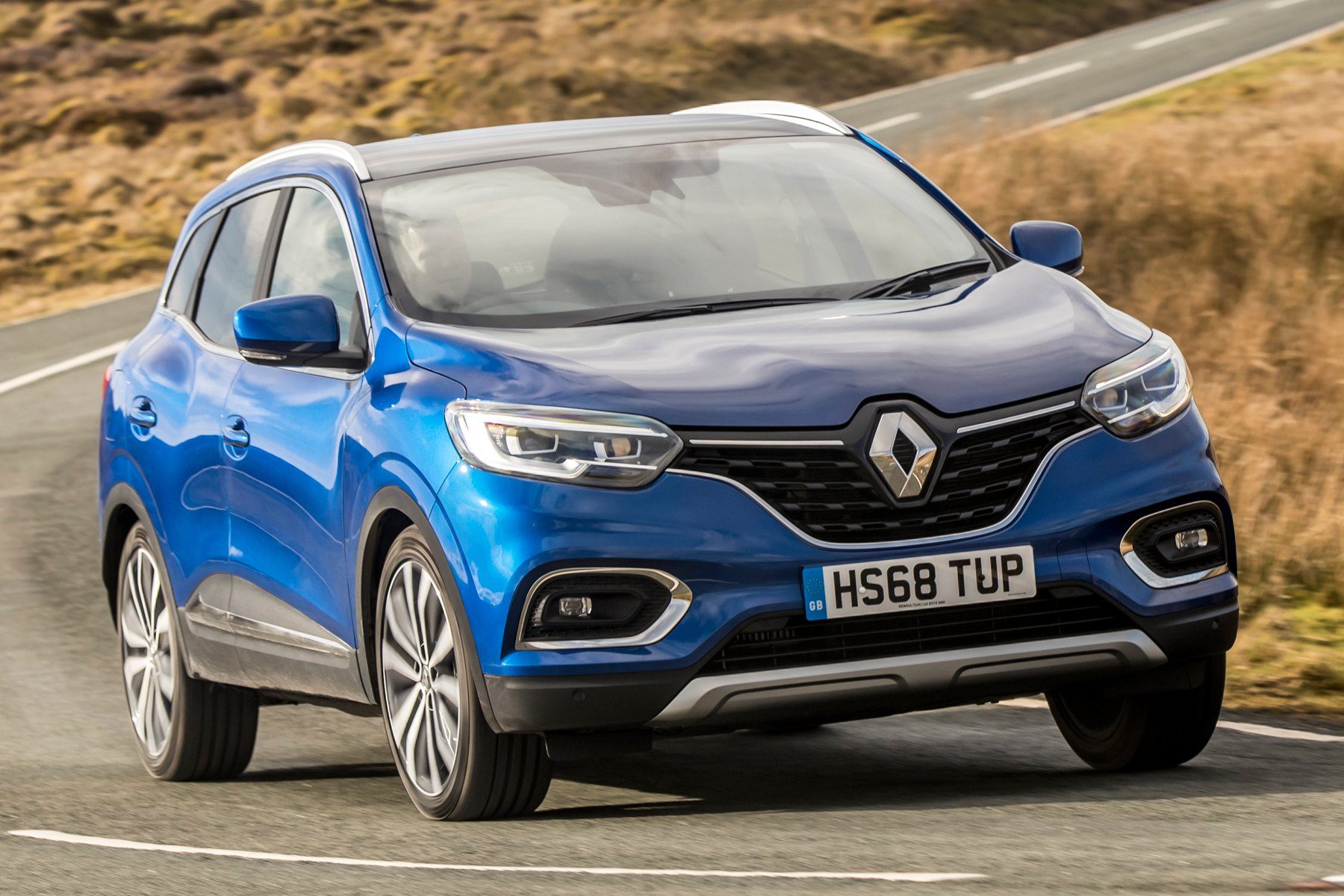 Renault Kadjar
The Renault Kadjar is a really smart family-sized SUV. Despite being launched in 2015, it still looks fresh today; with a private number plate, nobody need even know it's not brand-new. It shares underpinnings with the ubiquitous Nissan Qashqai, so it drives well, and the range of petrol and diesel engines is well-proven. We like the 1.2-litre TCe petrol, which has 130hp and 50mpg official fuel economy. Your £10,000 budget will get a 2017 model, and we'd search for sporty Dynamique Nav trim, which offers a strong amount of standard equipment, including built-in sat-nav.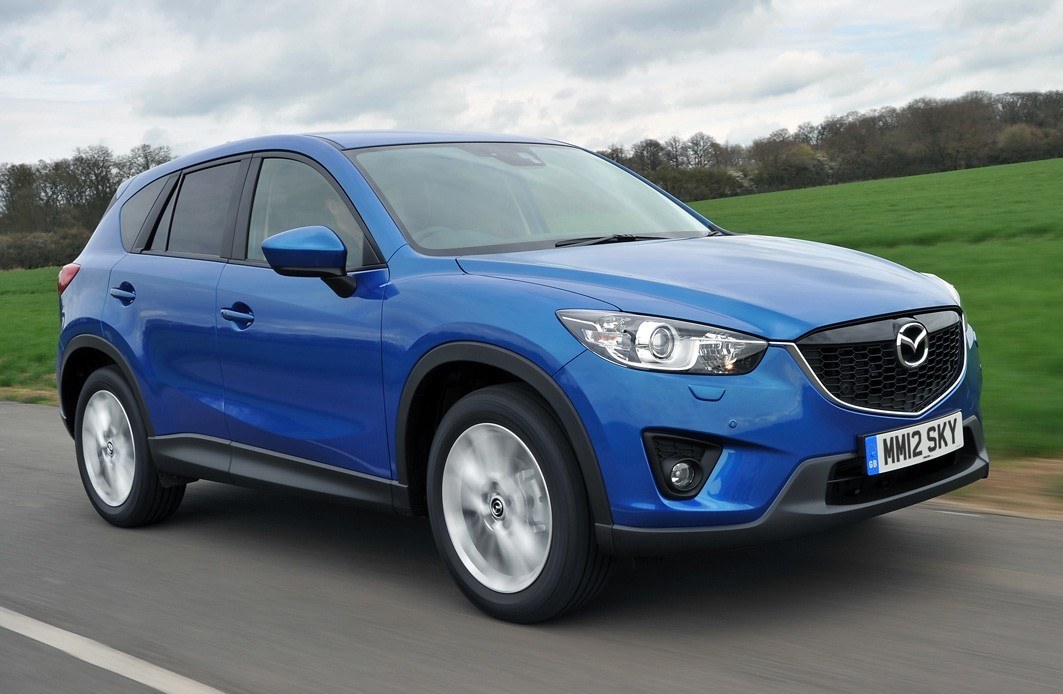 Mazda CX-5
The CX-5 is one of the best cars Mazda makes – and one of its global best-sellers, too. Highly regarded on the second-hand car market, impressive retained values mean you'll be looking at a 2014 or 2015 car for our £10,000 budget. However, the CX-5's brilliant reliability record means you can do so without fear. The 2.2-litre Skyactiv-D diesel is a better choice than the petrol, which you have to work hard, and we think Sport Nav trim is the one to go for, as it looks great. Hunt out a car in Mazda's beautiful triple-coat metallic Soul Red for maximum visual impact.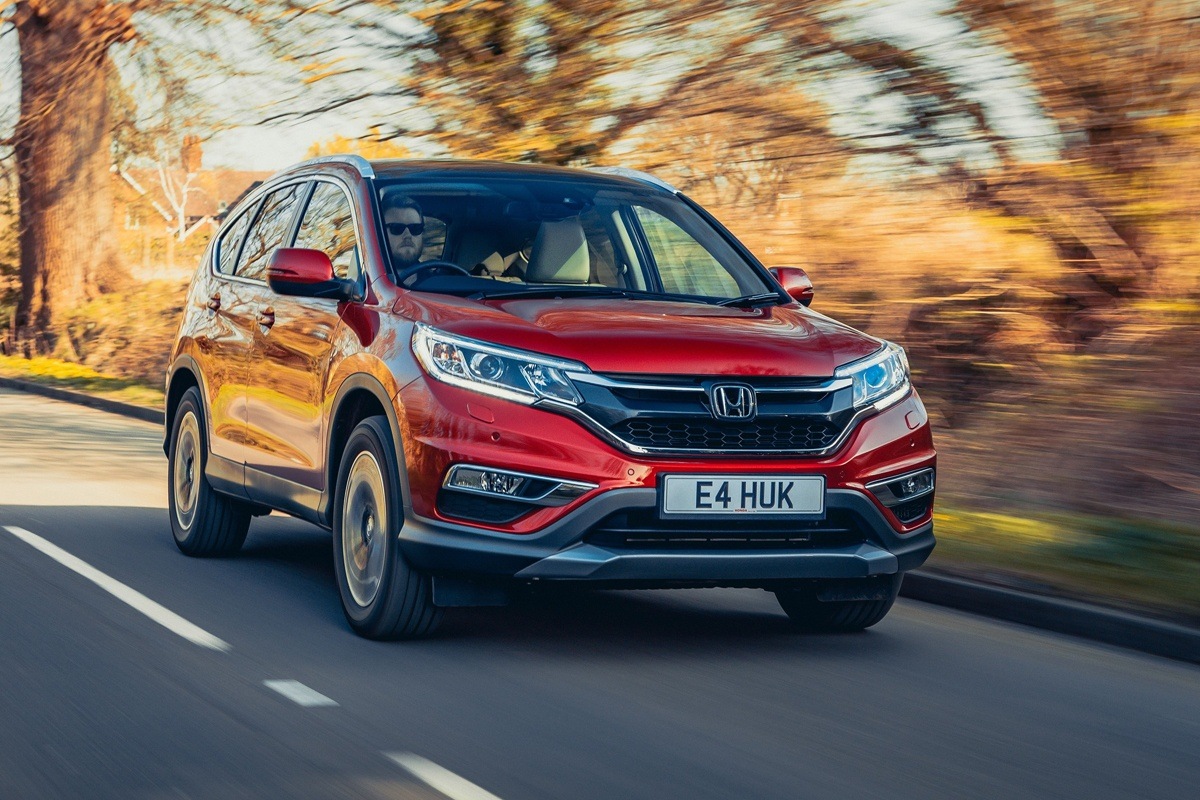 Honda CR-V
The Honda CR-V has been a popular family SUV since the 1990s. This 2012-2018 version is a particularly appealing model to buy used, with a good choice of 2015-registered 2.2-litre i-DTEC diesel versions – our preferred engine – available for £10,000. You can get a 2.0-litre petrol too, but Honda's VTEC valve timing system means you have to rev it in order to release its power. Impeccable build quality means the CR-V feels robust, while a particularly roomy interior offers lots of space for passengers and luggage alike. Don't pay over the odds for top-spec versions, though; they were pricey when new but the difference doesn't carry across to the used market.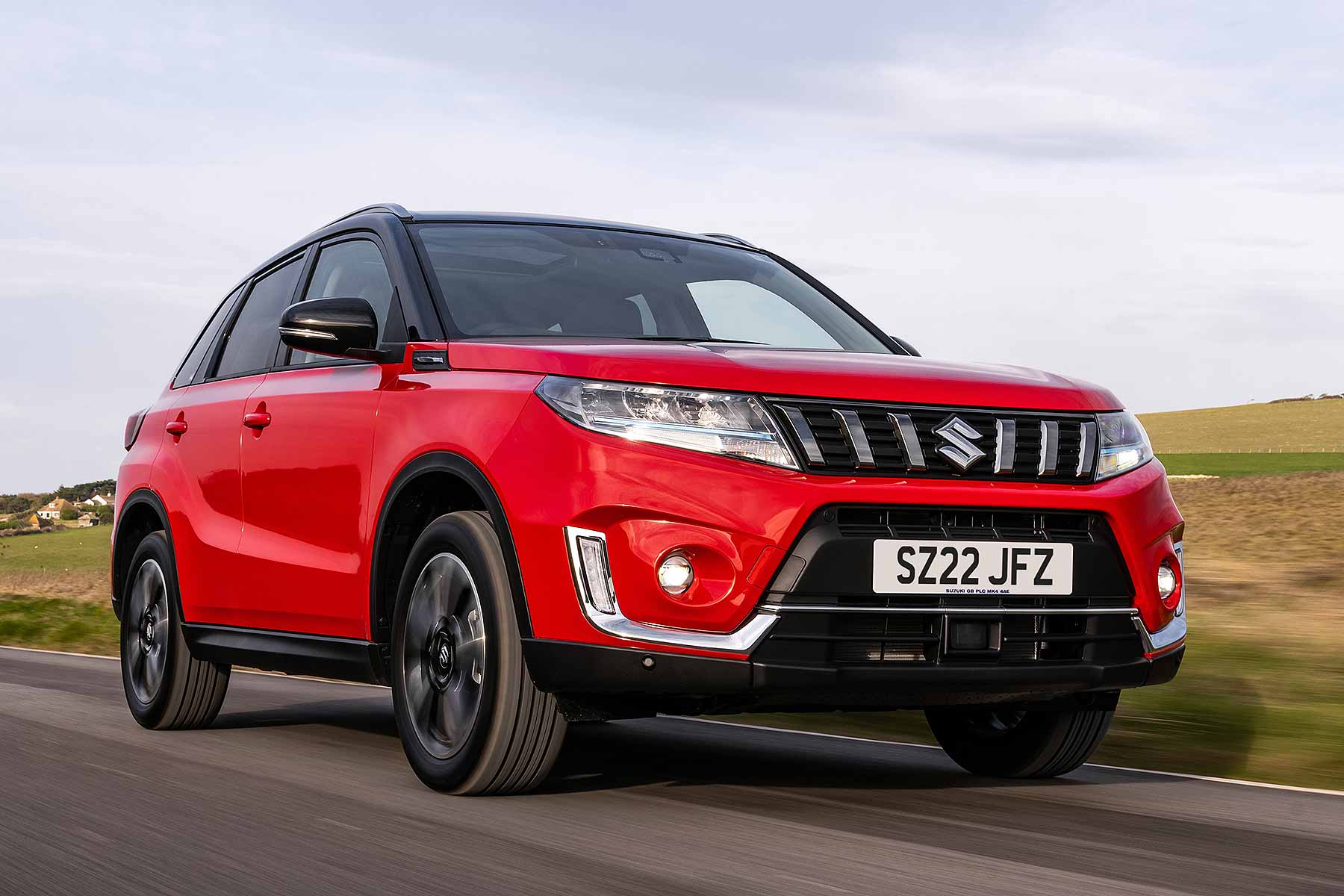 Suzuki Vitara
We like the 2015-on Suzuki Vitara because it gives you the opportunity to buy a used version of a still-current SUV. The 2016 and 2017 models are most commonly found for under £10,000, but you might chance upon a high-mileage 2018 car – and as Suzuki has a great reputation for reliability, there's little to fear here. The Vitara is more compact on the outside than most family SUVs, but it's still roomy on the inside, including a comfortable rear seat and decent boot. Look out for Allgrip all-wheel-drive models if you want the best traction and security in winter weather.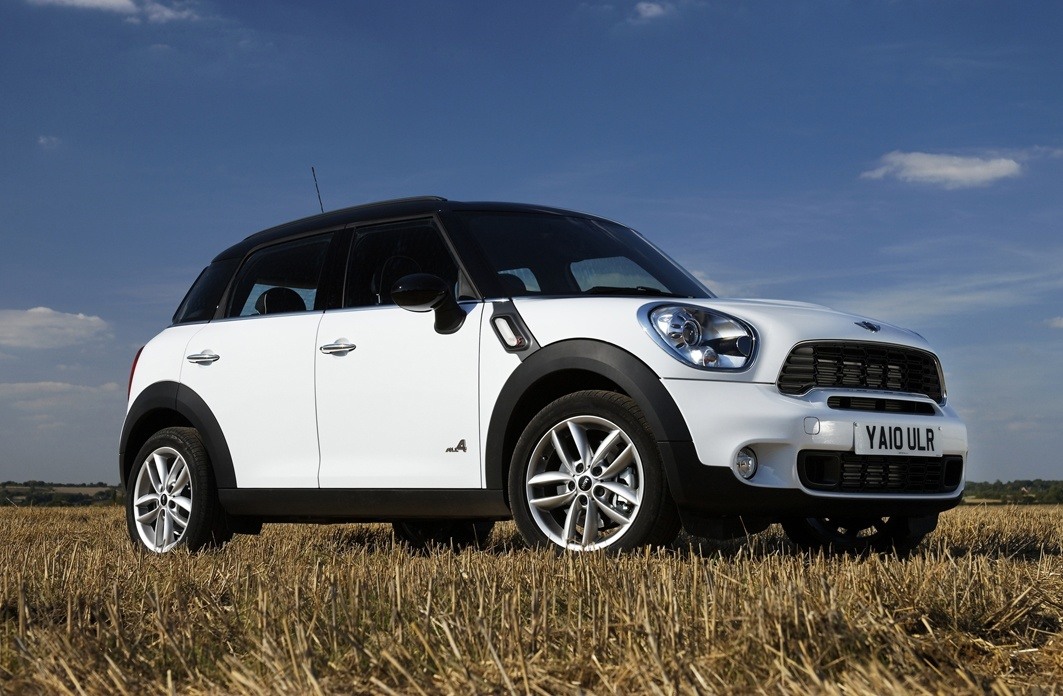 MINI Countryman
The first-generation Countryman was MINI's largest car ever when it was launched in 2010. It has a characterful appearance and the interior is quirky and fun. It's also roomy, in stark contrast to the standard MINI Hatch. The rear seats are flexible and the 350-litre boot is OK, if still not as big as a Volkswagen Golf. Like all MINIs, the Countryman is fun to drive, and the engines combine performance with fuel economy. We'd hunt for a 1.6-litre turbo petrol or diesel Cooper – you'll have ample choice from 2014 cars for under £10,000 – and keep an eye out for All4 versions, which came with all-wheel drive.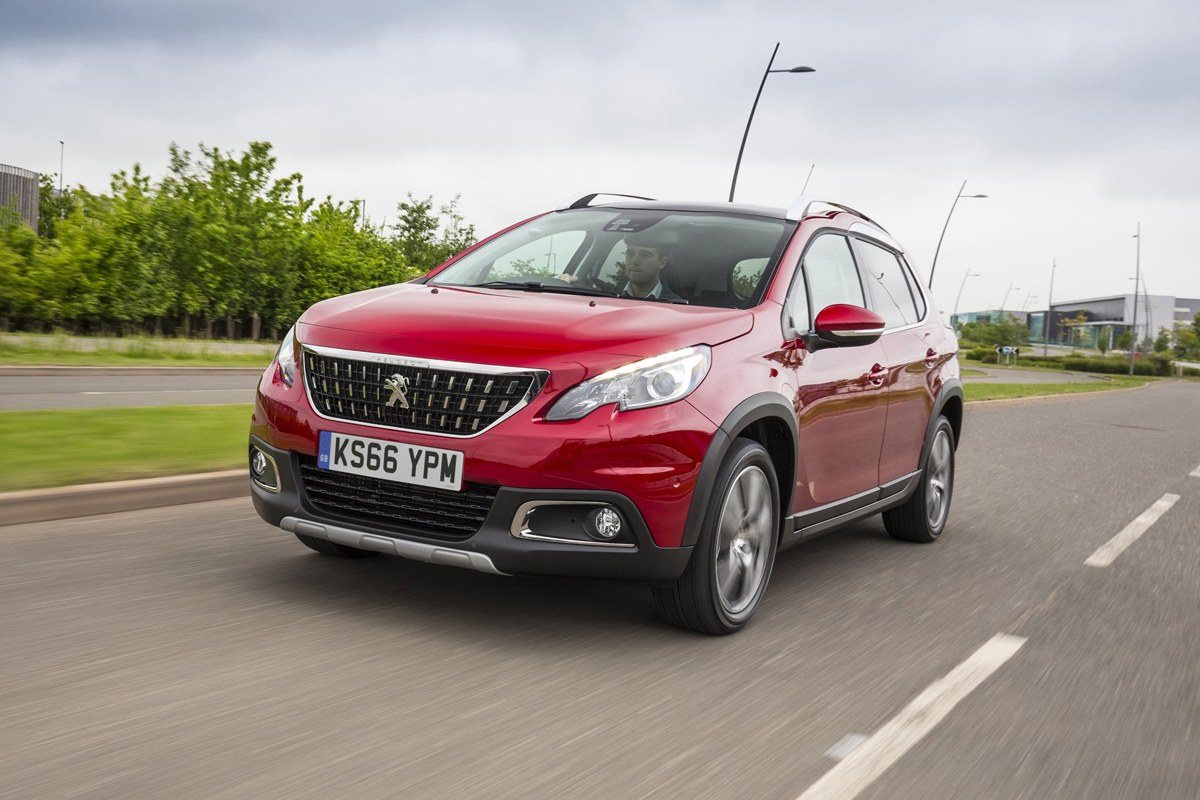 Peugeot 2008
The Peugeot 2008 was launched in 2013 as a larger, higher-riding alternative to the well-liked 208 supermini. The raised suspension gives the driver a confident feeling from behind the wheel, while the extra rear-seat space and roomier boot make it a useful, city-friendly SUV. Aim for a 2017 model if you have a budget of under £10,000 – and hunt out the 1.2-litre turbocharged petrol Puretech engine, which is much more likeable than the 1.6 diesel. It's good on fuel too, and won't cost much to tax. Allure trim has more kit than Active, and the range-topping Feline feels positively premium inside.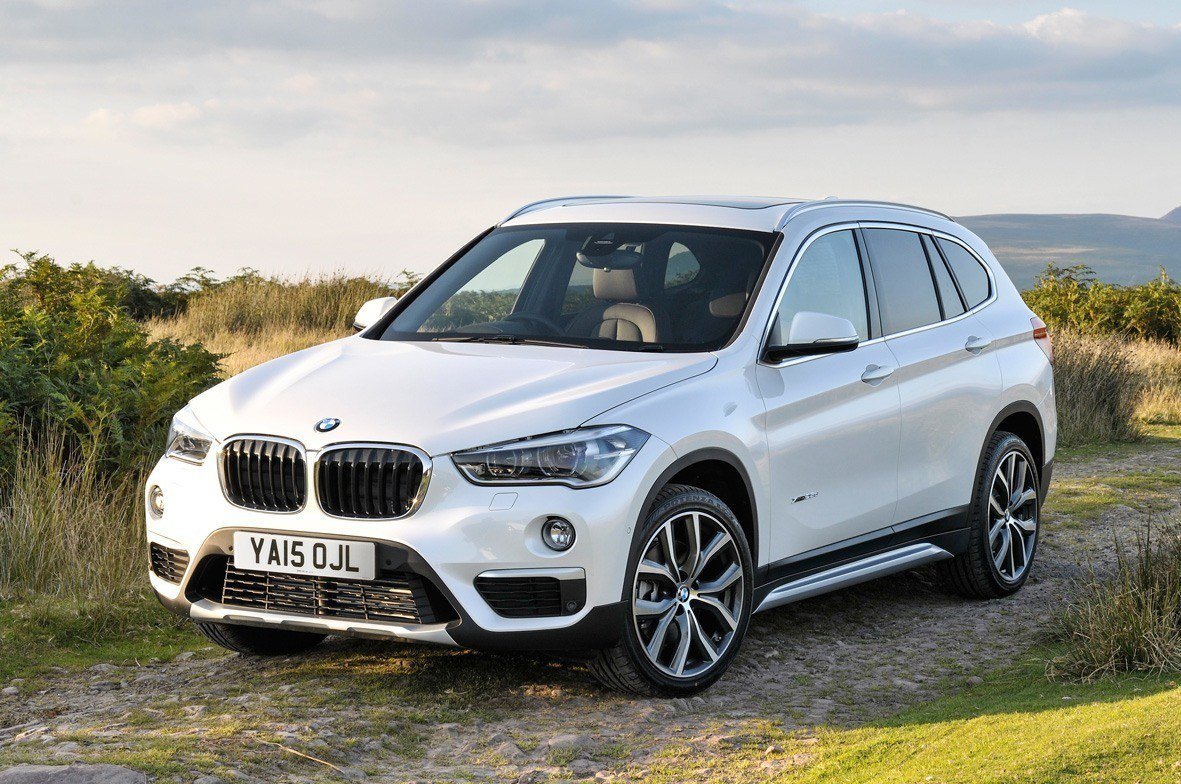 BMW X1
The BMW X1 offers a compelling route into a premium-badged family SUV without having to settle for a car aged 10 years old or more. You'll be able to find a good selection of 2015-registered X1s for our £10,000 budget. They'll probably have upwards of 70,000 miles on the clock, but this is a BMW, so you don't have to worry about things wearing out. The sDrive versions are rear-wheel drive, with xDrive signifying all-wheel drive. Diesels will be more numerous than petrol engines on dealer forecourts, and we'd aim for SE trim if you want best ride comfort, or xLine if you want the smartest styling.
Will used SUVs be expensive to insure?
SUVs are likely to cost a little more than a regular family hatchback to insure. This is because they're pricier to buy and, sadly, that bit more desirable to car thieves. But the difference isn't huge, and offsetting this are factors such as the higher seating position of an SUV giving a better view out, and even the fact that many have tough plastic rubbing strips on the side – reducing the risk of city-centre scrapes and bumps.
Which is the best SUV for holding its value?
SUVs are very much in demand right now, so they all generally hold their value well. If you want the best retained values, it's worth erring towards a premium brand such as BMW, but you really won't lose out even if you choose a more 'mainstream' model such as the Vauxhall Mokka X. All the SUVs we've chosen here have secure and buoyant used values, thanks to their popularity on the second-hand market.
Are used SUVs practical for families?
Used SUVs have taken over from second-hand MPVs as the load-lugging car of choice for growing families. In truth, they're not quite as practical as a people carrier, but they're still bigger and more versatile than family hatchbacks, which is great news for family life. They have the all-important cool factor by the bucketload, too. The kids will love being picked up from school in one (and who knows, you might even get a wave goodbye when you drop them off).
More SUV guides