Cars with zero road tax 2022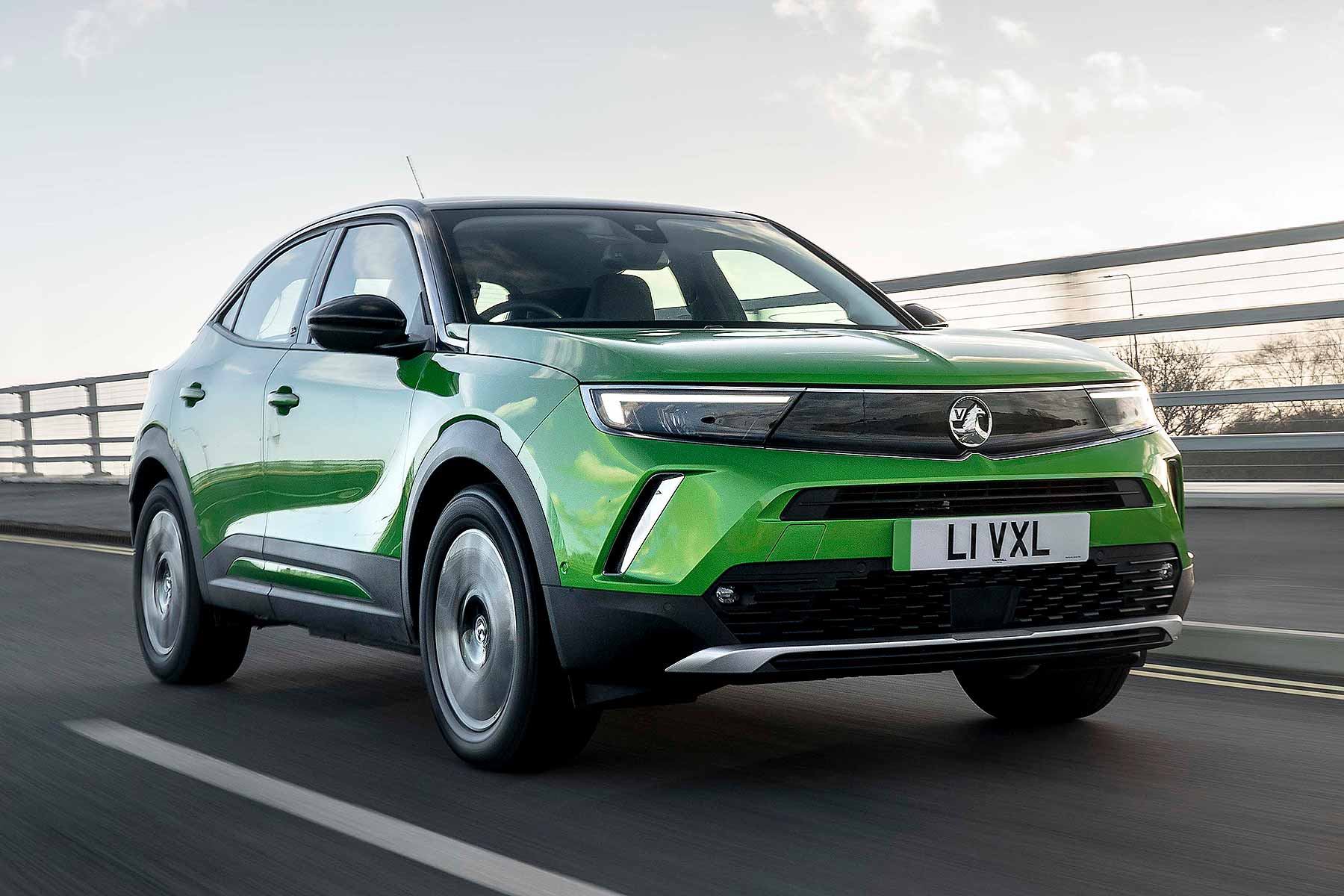 Have you seen the state of the roads around here? Even so, most of us (begrudgingly) pay our road tax every year. It's a legal requirement – but obviously the less you can pay, the better.
With some cars, you will pay less than for others. While the current road tax system is based around a flat rate, there are multiple complicating factors depending on how expensive your car is, how old it is, and so on.
Our advice? Keep it simple and go for an electric car. They all have zero road tax, even models that cost more than £40,000 (so you don't have to pay the so-called 'expensive car tax'). And it's unlikely to go up in the future, meaning you'll be locked into a car with zero road tax for as long as you want to keep it.
There is a growing array of tempting new cars with no road tax on sale. Here is our pick of the 10 best zero-tax EVs right now.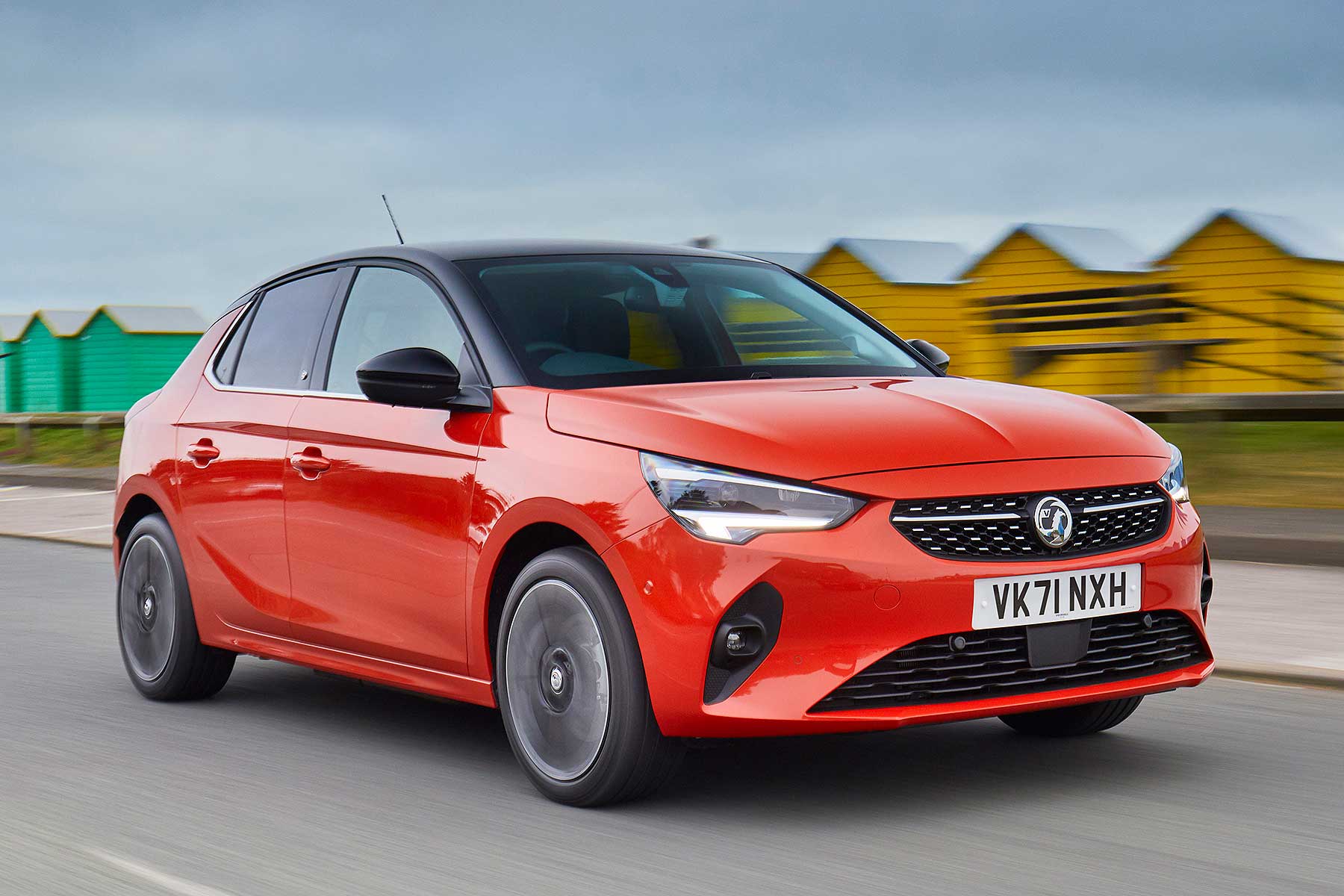 Vauxhall Corsa-e
The Corsa-e is the electric alternative to the regular petrol Corsa (Vauxhall has now ditched the diesel version). It looks almost identical, and although prices are upwards of £4,000 more expensive than a comparable petrol-engined car, the Corsa-e will cost much less to run – largely because electricity is so much cheaper than petrol. There's an added benefit too: zero road tax, thanks to the car's zero-CO2 status. A neat-looking car with a sophisticated feel inside, the five-door Corsa has an electric range of around 220 miles and is able to use public rapid chargers for topping up in just half an hour.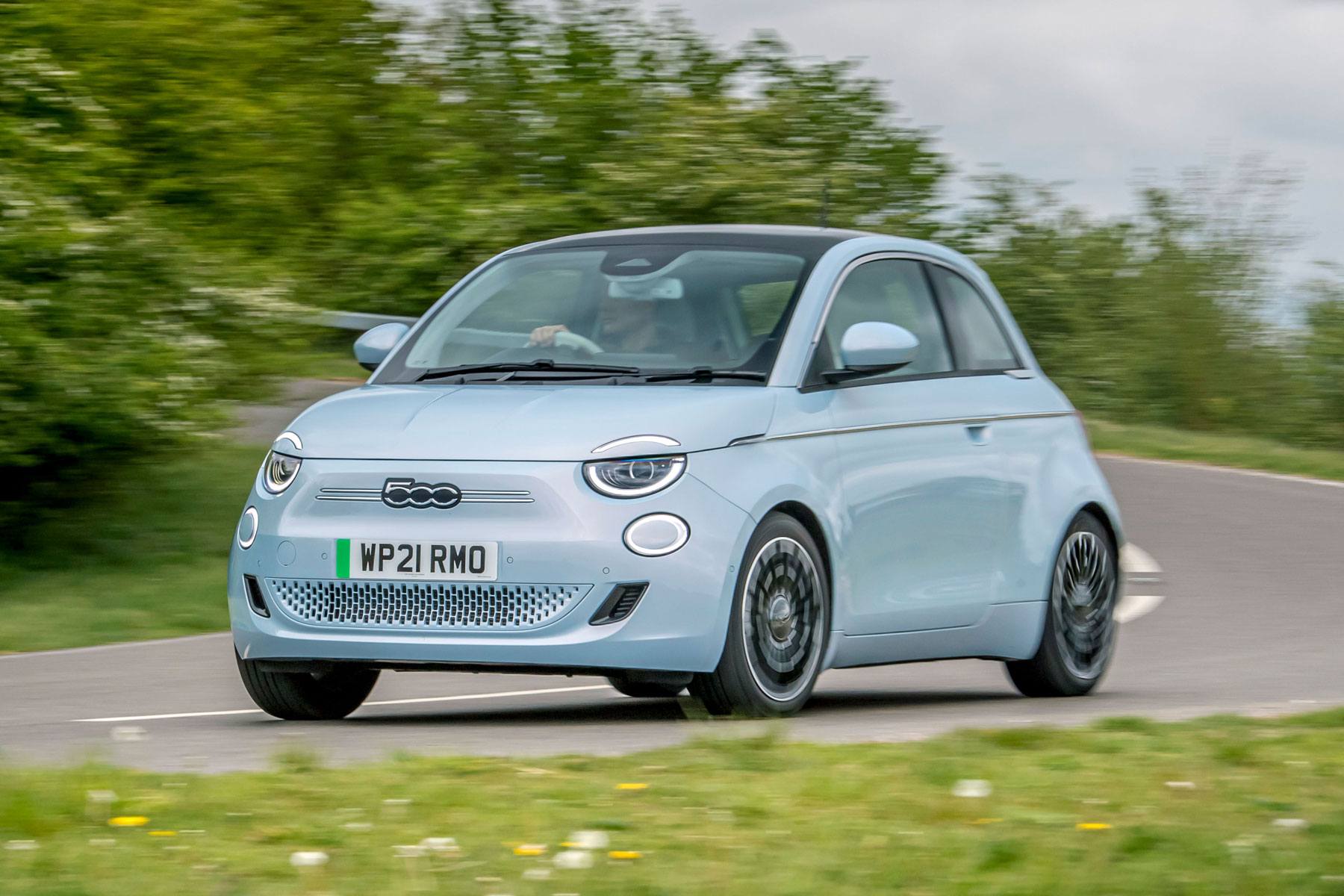 Fiat 500 Electric
We love the latest Fiat 500 Electric. The long-running 500 Hybrid remains on sale, but this fully electric version looks so much more appealing. It has crisp-cut, almost premium lines, with a jewel-like appearance that carries through to the smart and refined interior. You can get two models: an entry-level version with a 24kWh battery or a longer-range 42kWh upgrade that manages almost 200 miles on a full charge. Competitive prices mean the 500 Electric will be cheap to run as well as boasting zero road tax. Its desirability also ensures retained values are strong, which in turn keeps monthly finance costs low.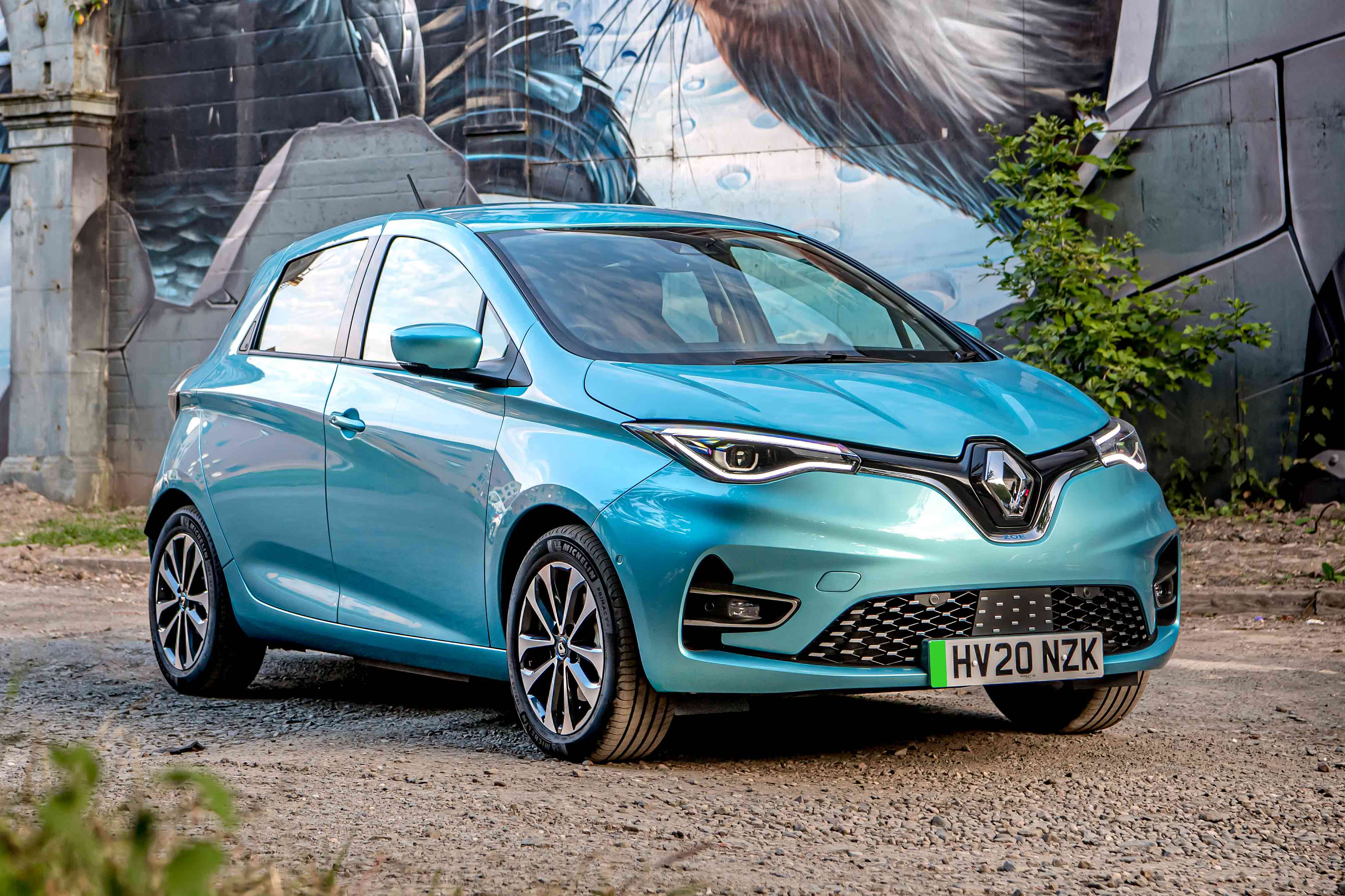 Renault Zoe
The Renault Zoe is the zero-emissions electric hatchback. It is a supermini-sized model with five doors and a roomy boot, making it just as practical as the more conventional Renault Clio. Equipment levels are ample, with all models getting touchscreen infotainment that helps locate nearby EV chargers when on the move. The 52kWh battery gives a really impressive driving range of around 245 miles, while zero CO2 emissions and prices from around £30,000 mean the money-saving benefit of zero road tax as well. That batteries are now included in the price of the Zoe, rather than you having to lease them separately, as previously, is also a positive for most buyers.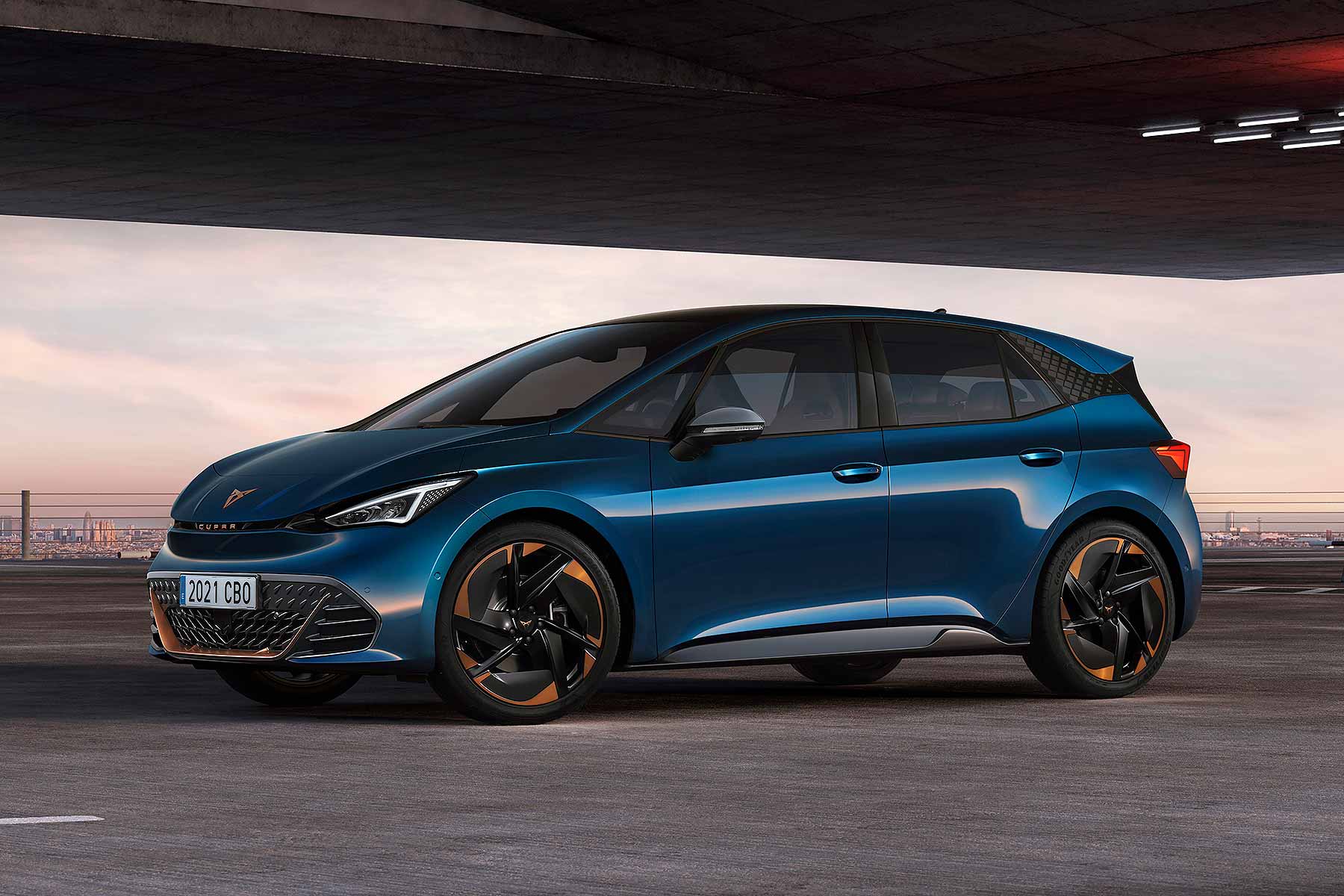 Cupra Born
The Cupra Born is a stylish and sporty new EV from the racier sister brand to Seat. Prices start from less than £35,000, for which you get a distinctive family-sized five-door hatchback with plenty of car-park kudos. The bronze Cupra logos and styling accents are smart, and we like the recycled materials inside. The Born is derived from the Volkswagen ID.3, so has the same digital-first infotainment system, which admittedly does take time to get used to. A more driver-focused nature than the VW means it's fun from behind the wheel, while those in the back won't have cause for complaint as passenger space is generous.
MG ZS EV
A pure electric alternative to the regular MG ZS, the EV has a more modern appearance than its petrol-engined sibling. The front end has a smooth, closed-off design, similar to that of a Tesla Model 3, and the LED lights are more sparkling. It looks good inside as well, with a sharp 10.1-inch touchscreen fitted as standard. As the ZS EV is a crossover-style SUV, rear-seat space is OK and the boot is practical. Pick from two versions: either the entry-level model with a 198-mile electric range, or the Long Range with an impressive 273-mile capability. Both cars, of course, offer the added benefit of zero road tax.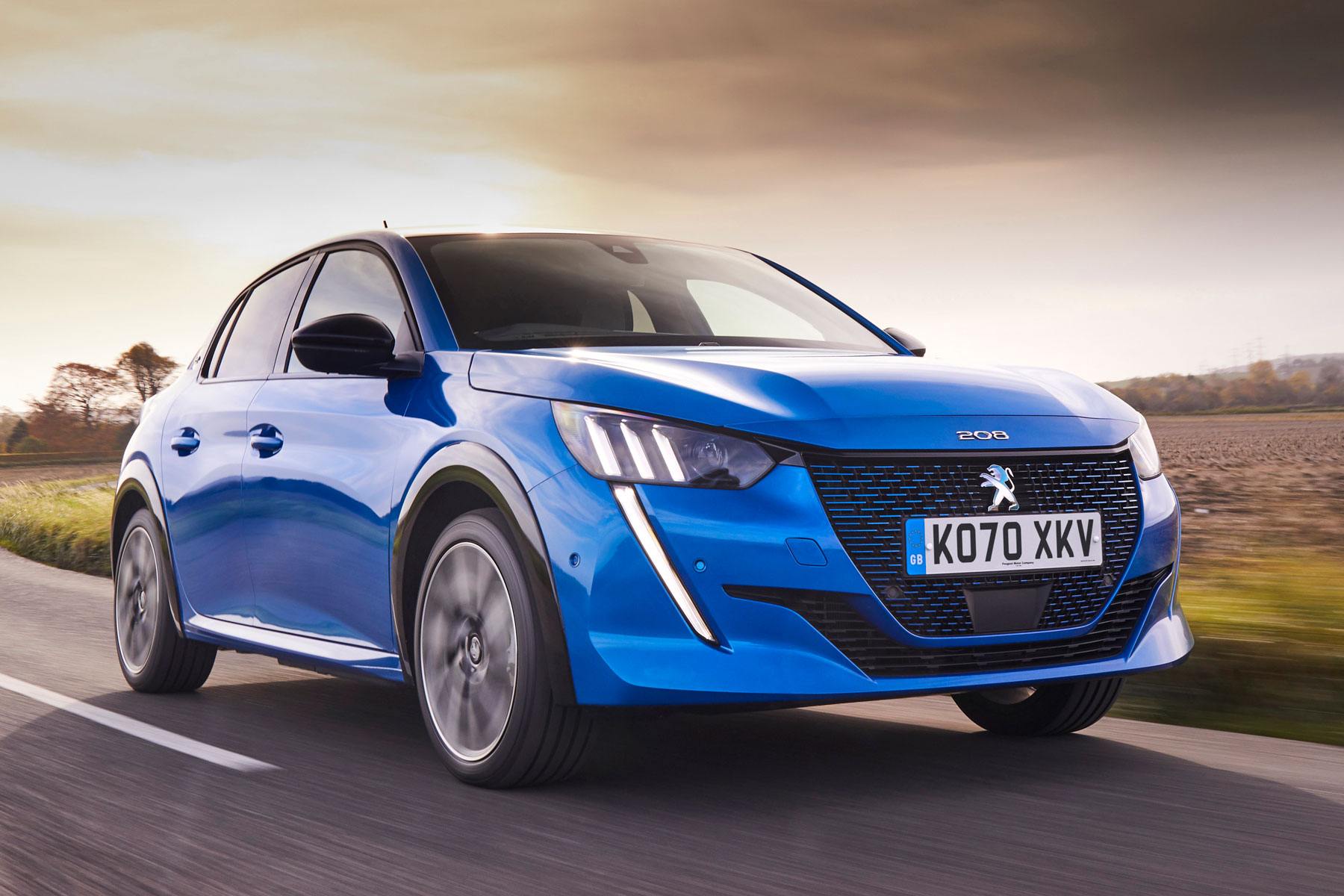 Peugeot e-208
The cheery little Peugeot e-208 is, as its name suggests, a pure electric version of the petrol 208. From the outside, there's little to suggest it's driven by batteries, apart from blue-accented logos and trim – plus, of course, the green stripe on the registration plate. As it emits zero CO2, you'll pay zero road tax, offsetting some of the higher monthly finance costs that come with an electric car. Another more significant saving, though, is the fact that electricity is so much cheaper than petrol, even following the recent energy price rises. Factor in running costs and the e-208 could cost less overall than a regular combustion car.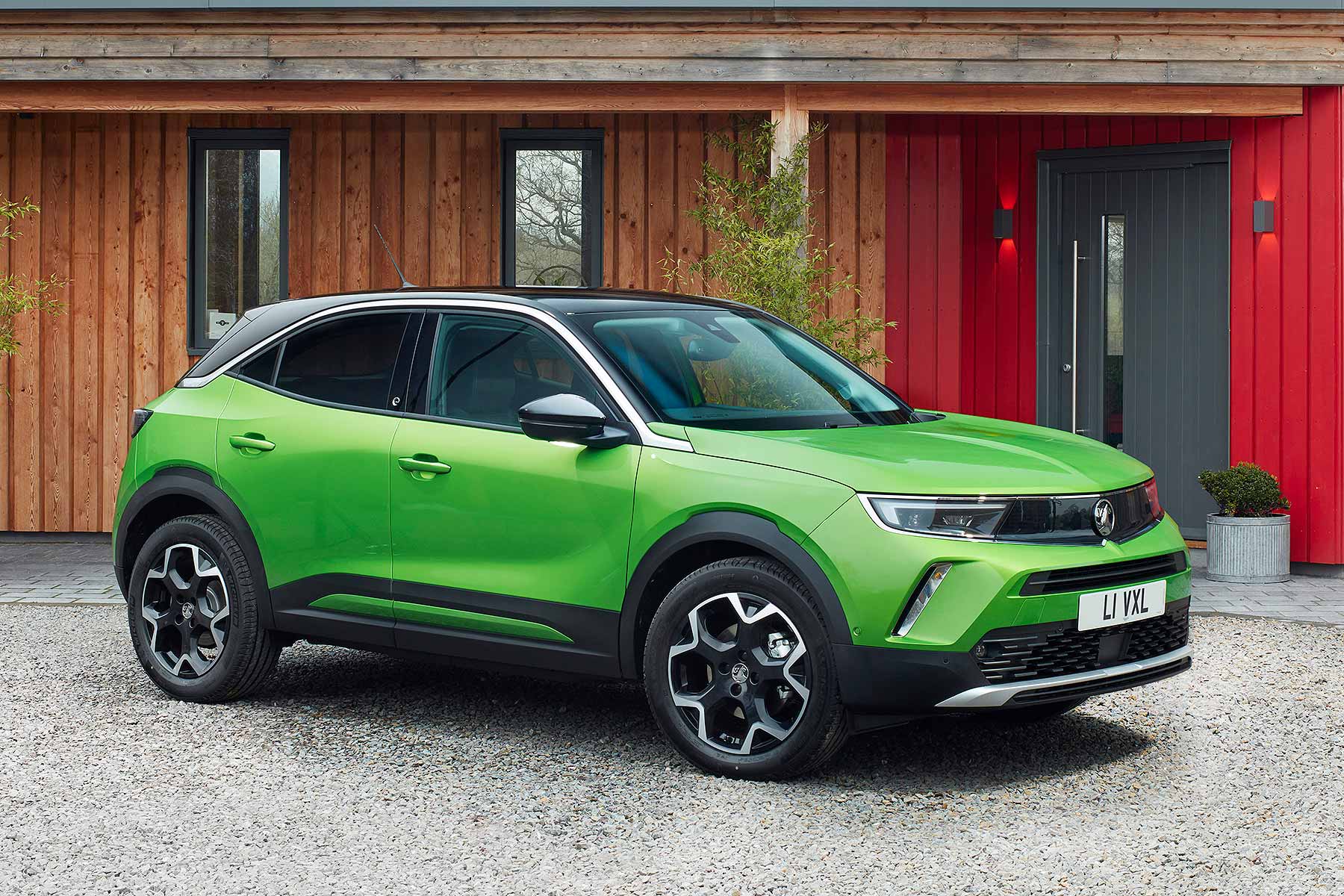 Vauxhall Mokka-e
We think the latest Vauxhall Mokka looks fantastic. It has athletic, almost concept-car styling, and looks particularly vivid in some of the bright metallic colours. Inside, the dashboard is modern, with dual wraparound screens, while the high-up seating position feels confident. Rear-seat space is more average, as is the boot; Vauxhall says if you want more space, go for the Crossland. That car won't have free road tax, though, unlike the pure electric Mokka-e, which offers a range of around 210 miles before you need to recharge. Prices start from £32,000, for which you get the well-equipped GS Line grade with 18-inch wheels, a contrasting black roof and heated front seats.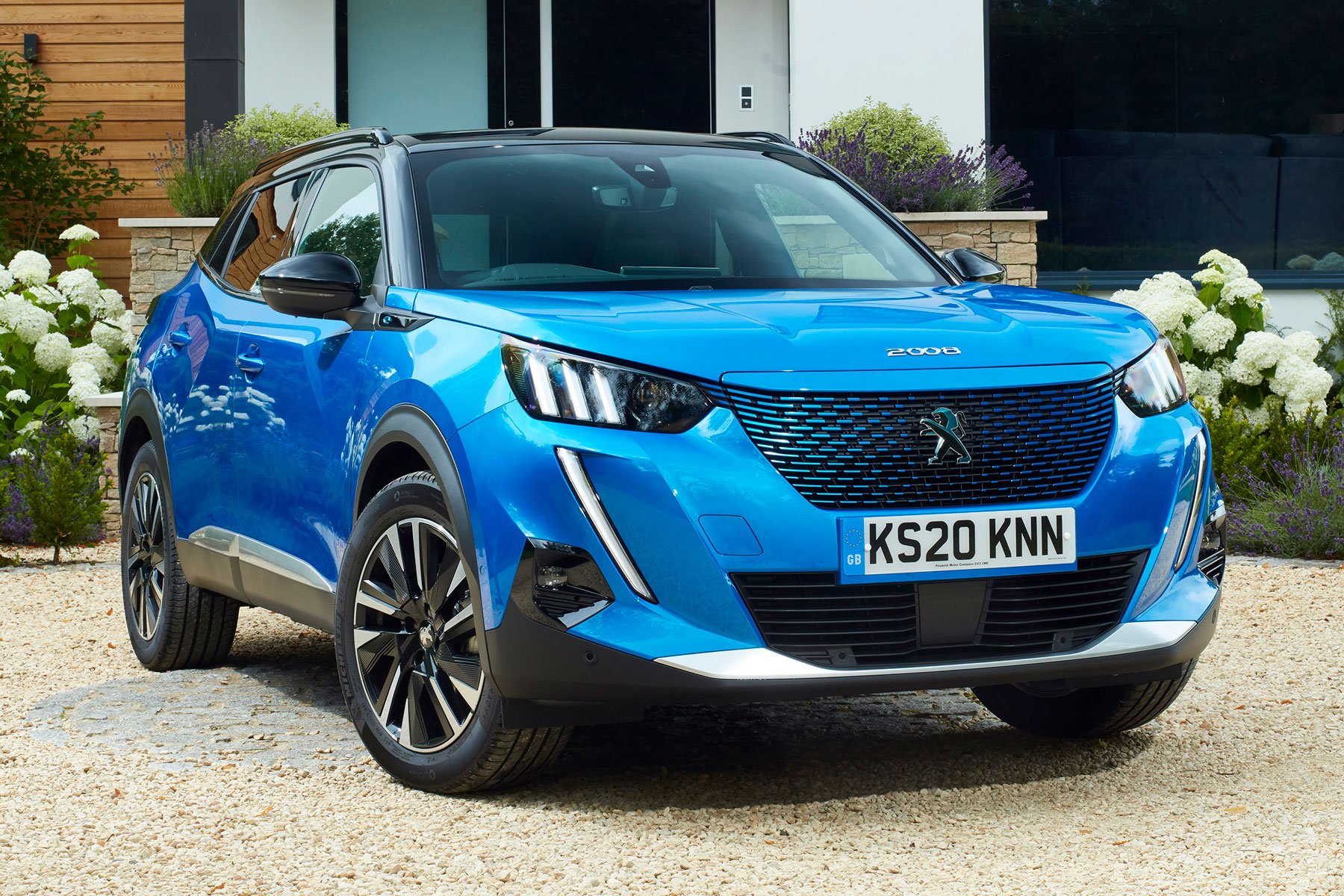 Peugeot e-2008
The Peugeot e-2008 is a direct rival to the Vauxhall Mokka-e and shares many of the same components under the skin. Acceleration is swift, thanks to its 136hp electric motor, while the 50kWh battery gives a driving range of 214 miles: a little bit more than the Mokka. The Peugeot i-Cockpit dashboard layout is distinctive, with its super-small steering wheel, while tactile finishes provide a premium feel. It's very well equipped, even in base grade, although prices from just under £33,000 do reflect this. Reassuringly, rapid charging capability is standard, giving 80 percent top-ups at a public charger in around 30 minutes.
Nissan Leaf
The Nissan Leaf is a long-running electric car that has won thousands of admirers. The world's first mainstream EV, it is a smaller family-sized five-door hatchback, with a decent boot and good amount of standard equipment even in entry-level guise. It has recently been revised, with more expressive styling details, but still blends into the background. The well-priced base car costs around £27,000 and has a 38kWh battery for a range of around 170 miles. There's also a larger 59kWh battery option, with a range of almost 240 miles. Both enjoy the benefit of zero road tax.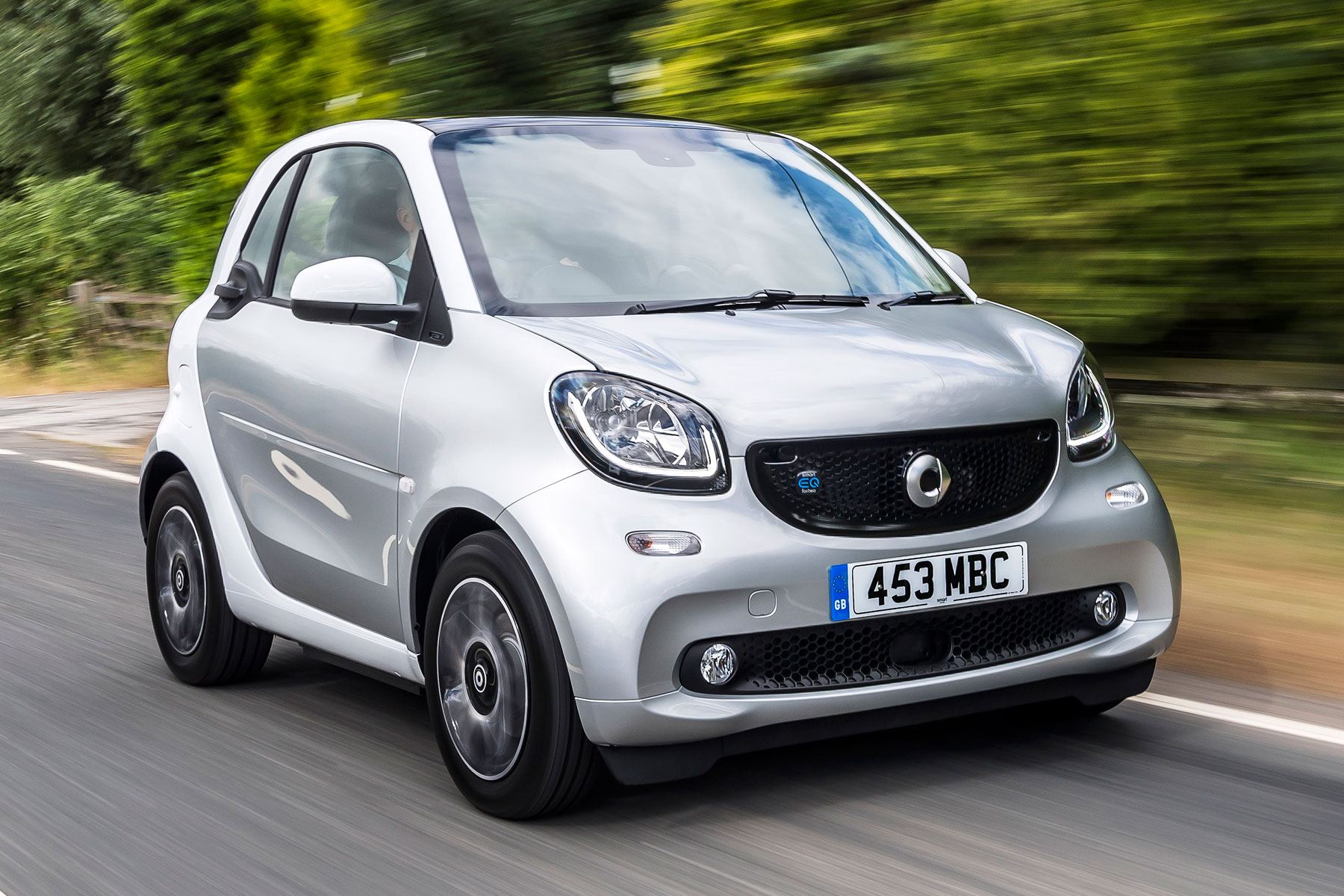 Smart EQ Fortwo
The Smart EQ Fortwo is the cheapest pure electric car you can buy in the UK, with prices from less than £20,000. OK, so the trade-off is a range of under 70 miles between charges – but as it's a super-short and safe city-focused car with two seats and a turning circle better than a London taxi, this might not be the barrier you first imagine. The small capacity of the Smart's battery means it's quick to charge back up, even if you don't have a rapid charger, while the fashionable styling of the Fortwo still cuts a dash – as does its Mercedes-Benz-like interior integrity. You'll save even more money by paying zero road tax, too.
What is vehicle tax?
Vehicle tax, also known as road tax, is a legal necessity. You must have valid vehicle tax status (it's checked online these days, instead of displaying a tax disc) if you want to drive on UK roads. Tax is part of the legal trio, which also includes a valid MOT and car insurance. It's first paid when the car is registered, which covers it for 12 months. Owners can then pay tax every six or 12 months. Remember, even if you buy a car with 'zero road tax' you still need to update its tax status online each year.
What is the first tax payment when you register a car?
Motorists make a first tax payment based on their car's CO2 emissions when it is registered. For electric cars, both these figures are zero. The sum starts to rise as exhaust CO2 emissions get higher. Petrol and diesel cars emitting up to 50g/km pay £10, although the fee remains zero for alternative fuel cars. The table than expands right up to cars emitting more than 255g/km CO2, where the first-year sum is an eye-watering £2,365.
Why do only electric cars get zero road tax?
Road tax has, for many years, been based on CO2 emissions. The lower your vehicle's CO2 figure, the cheaper its annual tax. With one eye on the ban on sales of new petrol and diesel cars from 2030, the UK government now only allows cars with zero CO2 emissions to benefit from zero road tax. Electric cars are currently the only mainstream vehicles to boast zero CO2 emissions, although hydrogen fuel-cell cars also fall into this category. This means the Toyota Mirai benefits from zero road tax, as will other hydrogen models as and when they arrive.
More cheap car guides
More expert car guides