Cheap fast cars 2022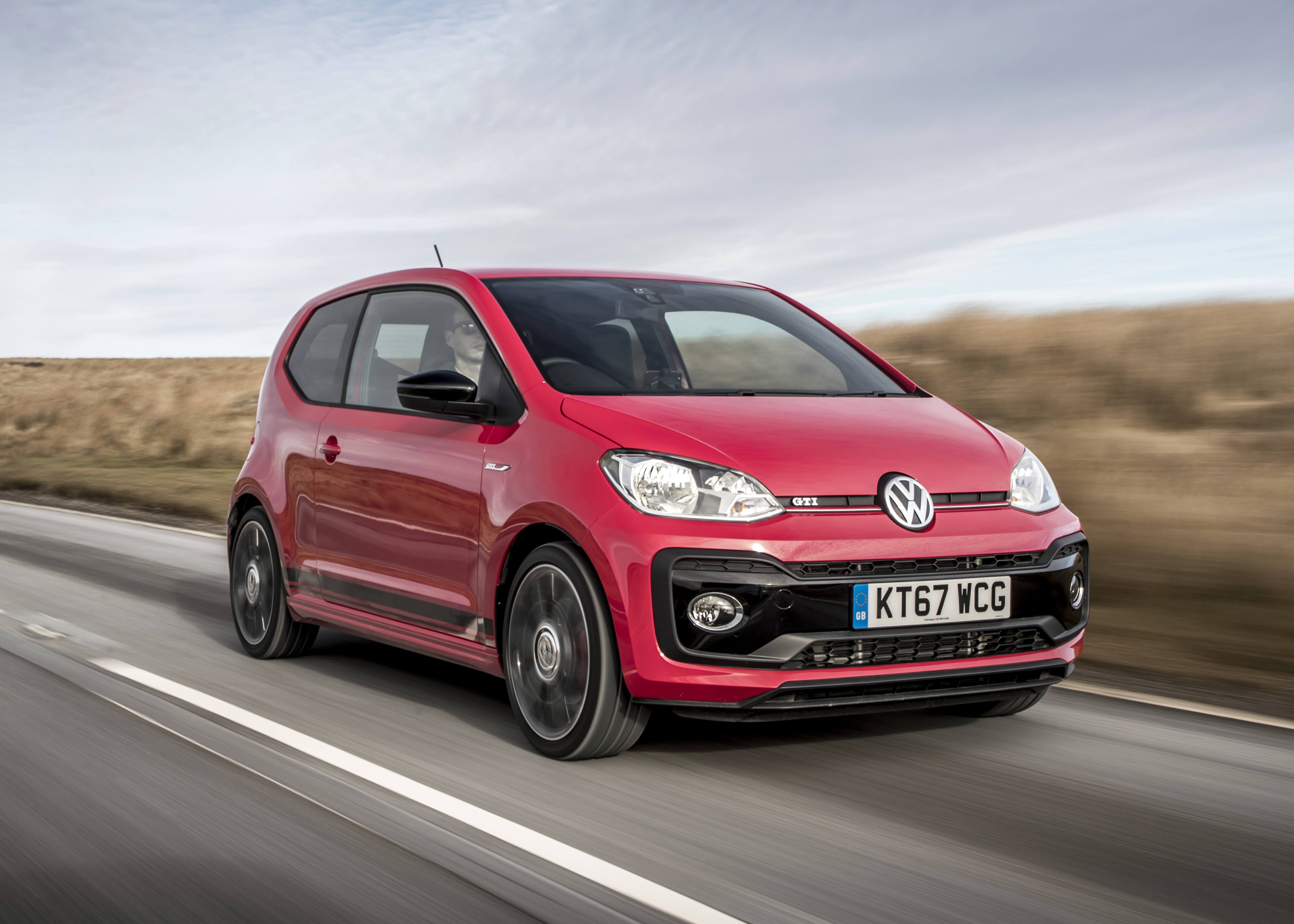 You don't need a six-figure supercar to go fast. You don't even require a sports car. As our list of cheap fast cars reveals, it's possible to be quick without breaking the bank.
A little foresight might be required, because going fast isn't necessarily about 0-62mph time and top speed. We're not saying your grandmother had a point when she said "he won't get there any faster" at the sight of a boy racer, but you need to do more than simply study the performance figures.
You've no doubt heard the expression, 'power is nothing without control.' This is true in the case of cheap fast cars, so consider a car's steering, handling, stopping power and tyres. The hare doesn't always beat the tortoise, or something.
Enough rabbiting on. Here are 10 cheap fast cars you can buy right now. Bank on spending between £15,000 and £25,000 to go fast on a budget.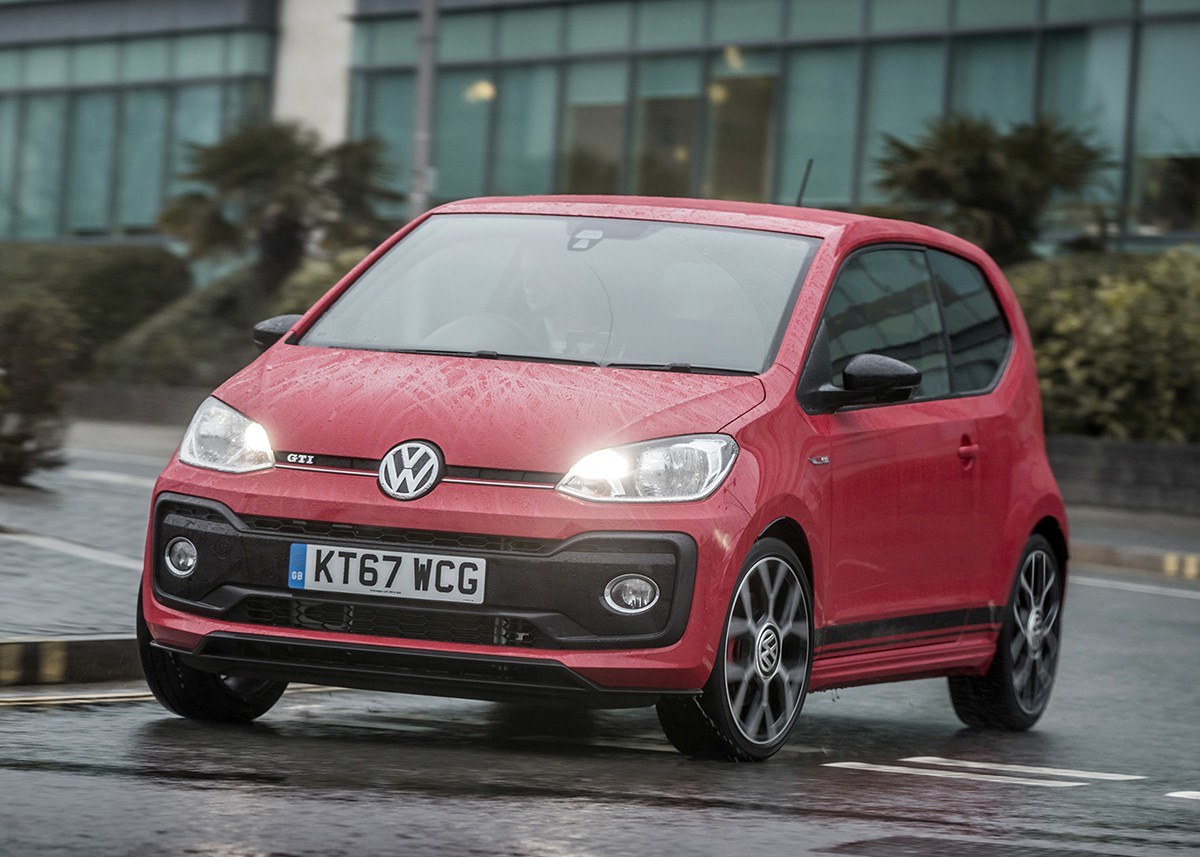 Volkswagen Up GTI
A city car with a tiny 1.0-litre three-cylinder turbocharged engine producing 113hp might seem like an odd place to start. That's until you discover that the engine is installed in a car with the fabled GTI badge, in this case the Volkswagen Up. It weighs just 1,070kg, which means the little motor doesn't have to work hard to propel the car forward. The 0-62mph sprint is completed in 8.8 seconds, before the Up GTI hits a top speed of 122mph. Large 17-inch alloy wheels, lowered suspension and an array of cosmetic upgrades ensure the Up GTI also looks the part.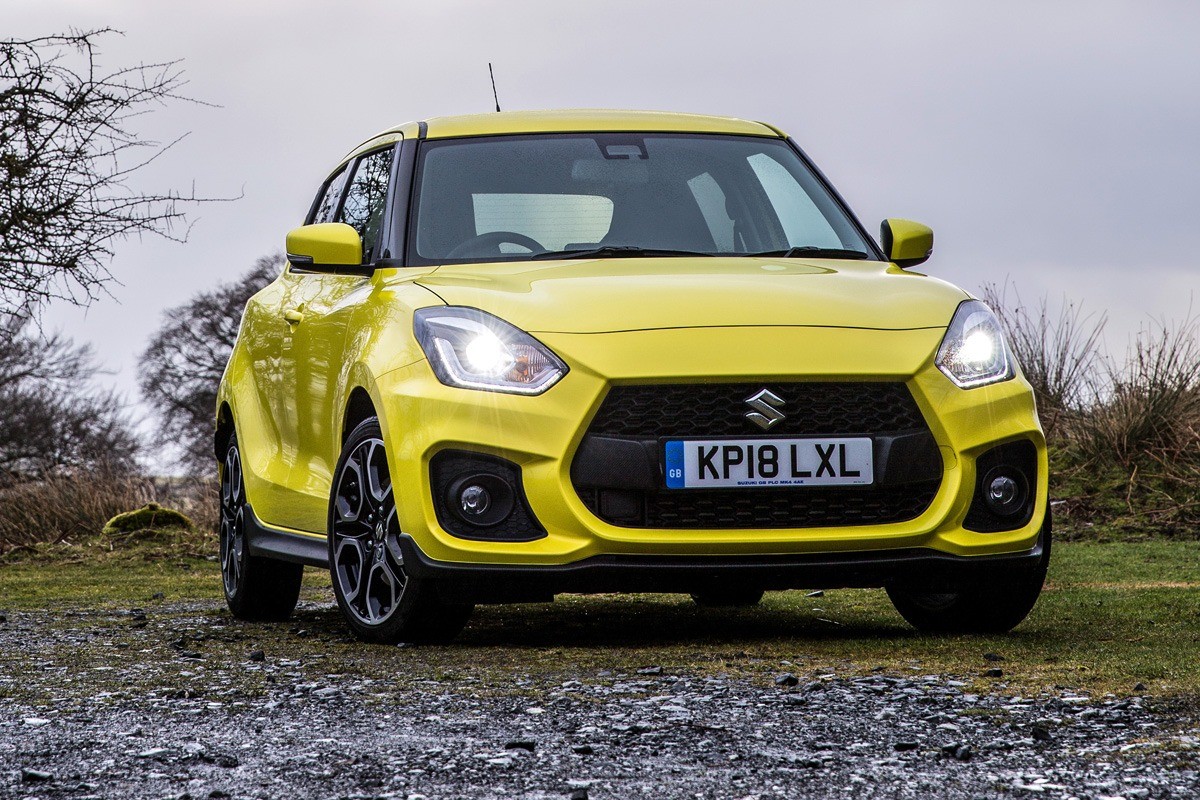 Suzuki Swift Sport
Swift by name, swift by nature? The Suzuki Swift Sport takes everything that's great about the standard Swift supermini and injects some extra muscle. Power is sourced from a 1.4-litre Boosterjet petrol engine, which produces 129hp at 5,500rpm. A 0-62mph time of 9.1 seconds isn't quick by modern hot hatch standards, but the Swift Sport is great fun to drive. Thanks to new mild hybrid technology, it will even return 50.4mpg, provided you're not having too much fun with the Boosterjet. A satisfying six-speed manual gearbox and agile chassis combine to make this a terrific pocket rocket.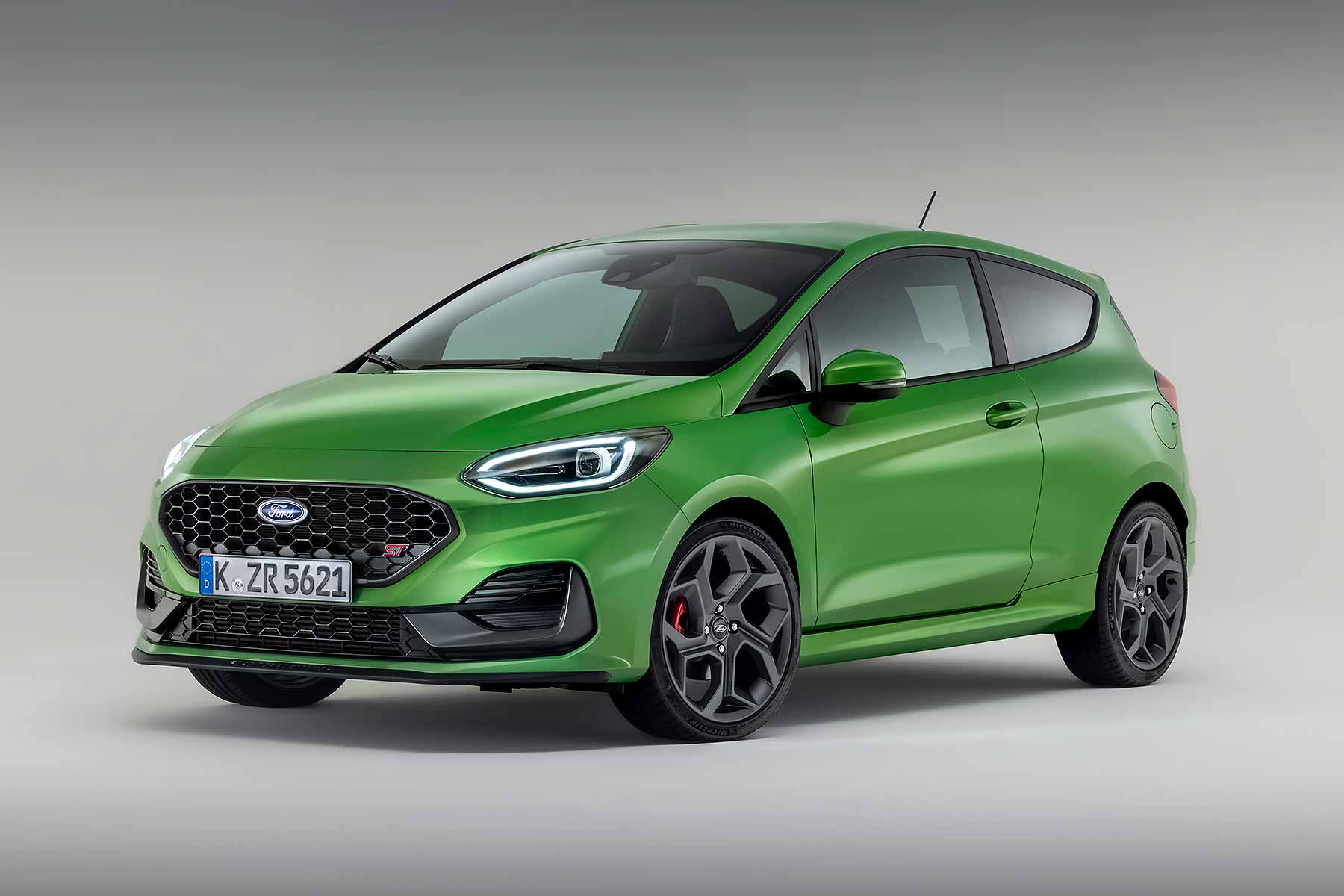 Ford Fiesta ST
Newly updated for 2022, the Ford Fiesta ST remains the best affordable hot hatch you can buy. Its 1.5-litre three-cylinder turbocharged engine produces 200hp, which is enough to propel the ST to 62mph in just 6.5 seconds. Everything about the Fiesta ST has been tuned to deliver maximum driver enjoyment, from steering that's brimming with feedback to precise handling and a slick six-speed gearbox. The ST-2 costs just shy of £23,000, but we'd recommend splashing out on the ST-3 model. Highlights include 18-inch alloys, a limited-slip differential and 12.3-inch digital instrument cluster.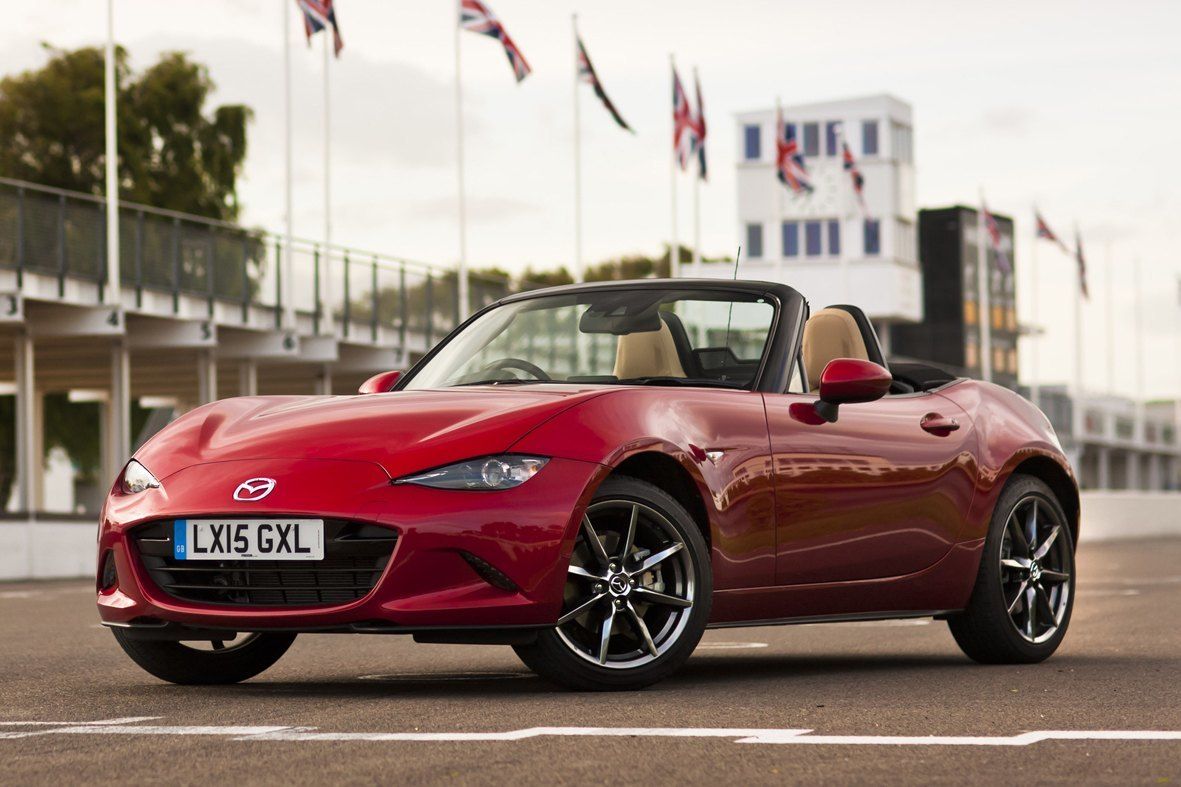 Mazda MX-5
In basic form, the Mazda MX-5 costs £45 shy of £25,000. That's not a lot of cash for the best affordable sports car on the planet. For this price, you're limited to the 1.5-litre engine; the more powerful 2.0-litre version costs around £29,500. Don't feel like you're missing out, though, because the 1.5-litre works in harmony with the brilliant six-speed gearbox to make this one of the most engaging and involving sports cars you can buy. You'd need to spend double the amount on a Porsche 718 Cayman or Boxster to get the same level of satisfaction.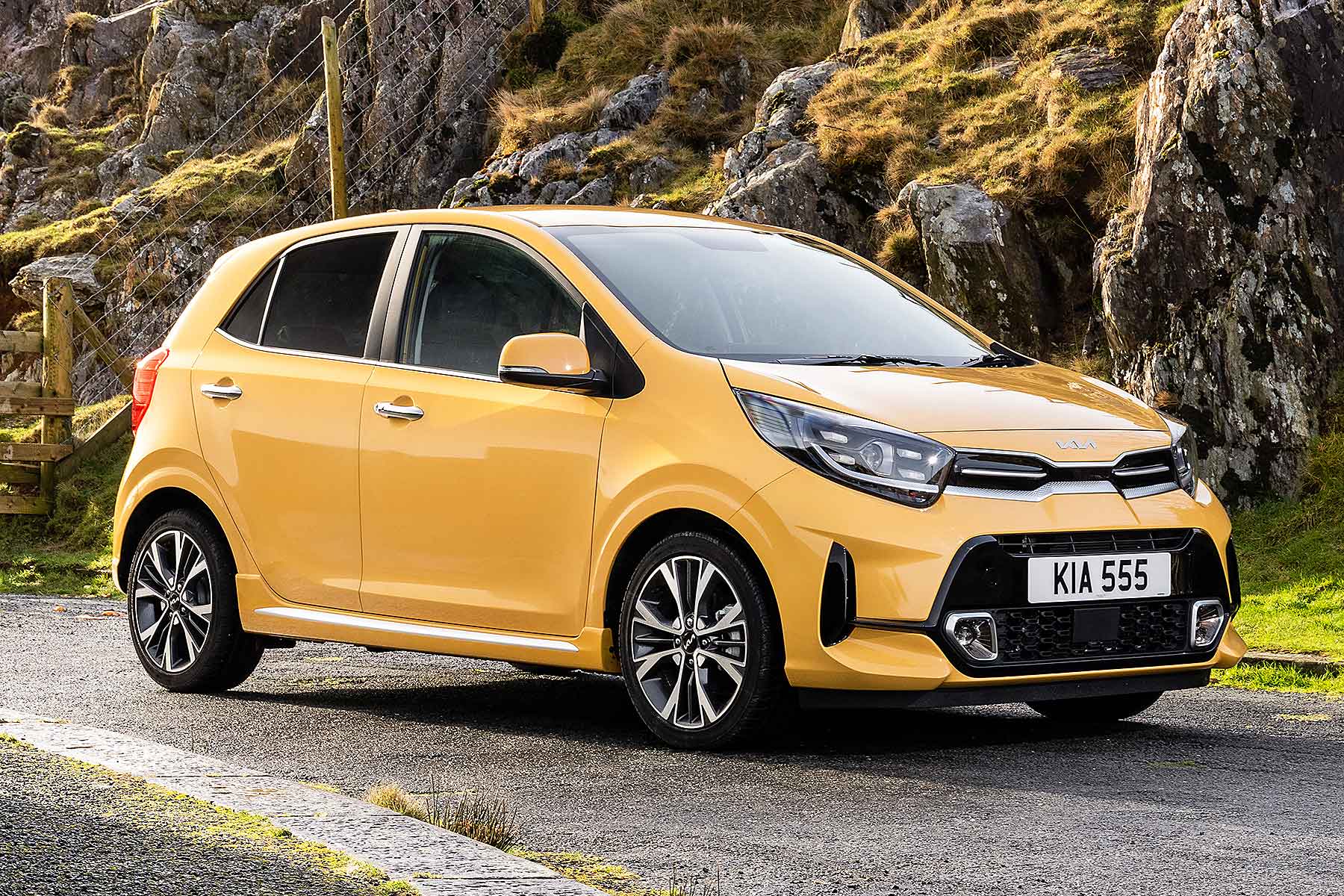 Kia Picanto GT-Line S
The Kia Picanto GT Line S is a hot hatch you can buy with your head and your heart. It comes with a seven-year warranty, so you'll be covered until the turn of the next decade. In flagship GT-Line S guise, the Picanto is powered by a 1.0-litre turbocharged engine producing 100hp, which makes it a genuine rival to the Up GTI. Highlights include an eight-inch touchscreen display with navigation, automatic climate control, heated front seats and steering wheel, wireless phone charger and keyless start. The engine is also available on the cheaper GT-Line model, but you won't get as much kit for your money.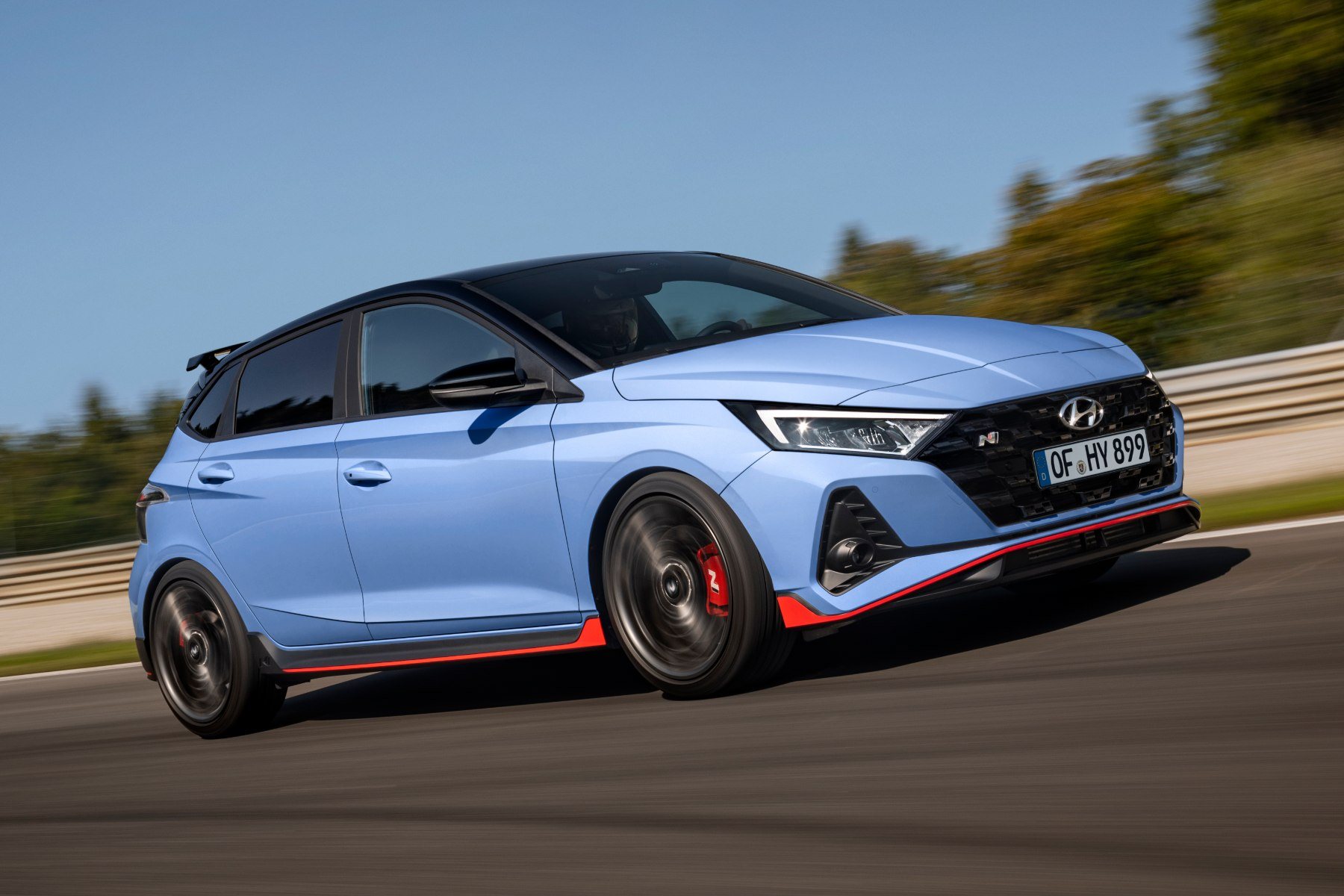 Hyundai i20 N
Here's another hot hatch that will please your wallet and your heart. The Hyundai i20 N comes with a five-year unlimited mileage warranty, which is enough to make it a genuine alternative to the Fiesta ST. But there's more to the i20 N than a long warranty, because power is sourced from a 1.6-litre turbocharged engine developing an impressive 204hp – enough to propel the car to 62mph in just 6.2 seconds. An agile chassis, bold styling and an array of different driving modes make this a thrilling option if you're after something fun and exciting. You even get a variable muffler control for creating the perfect exhaust note.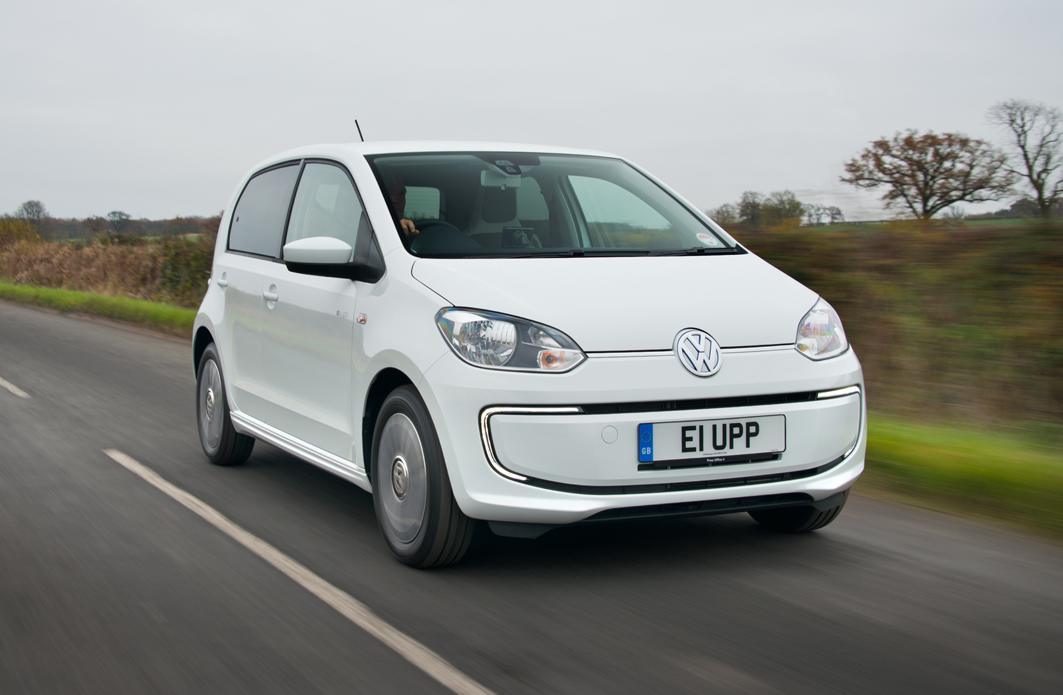 Volkswagen e-Up
No, we haven't taken leave of our senses. You might be wondering why a single-speed electric vehicle is appearing on our list of cheap fast cars. Well, because electric cars produce instant torque, they deliver incredibly quick acceleration times, especially to 30mph. This makes them ideal for making rapid progress in the city. The Volkswagen e-Up costs around £21,000 after the government grant, so it's one of the most affordable electric cars you can buy. You can look forward to a range of up to 159 miles from a fully charged battery. Just remember that engaging in too many rapid starts will eat into the range.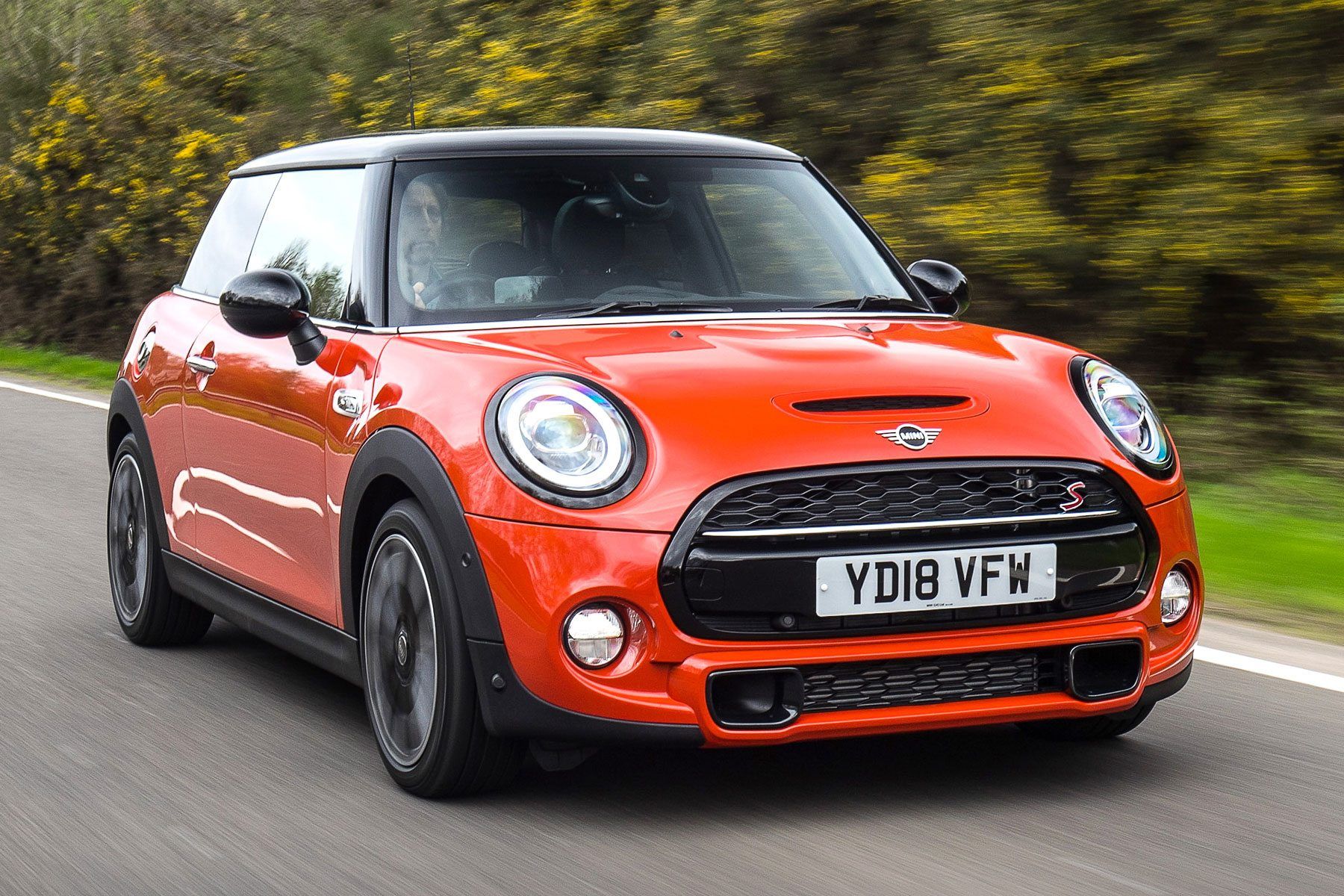 MINI 3-door Hatch
Everything seems to be more expensive these days, so it's reassuring to discover you can still buy a MINI 3-door Hatch for around £17,500. OK, the MINI salesperson will be doing their best to tempt you into a more expensive model, but even the entry-level MINI One in Classic trim is more fun than most rival superminis. Its 1.5-litre three-cylinder turbocharged engine produces 102hp, while the Cooper gets the same engine with the output boosted to 136hp. Cooper prices start from around £19,000, which is still excellent value for a car with the acclaimed 'go-kart' handling.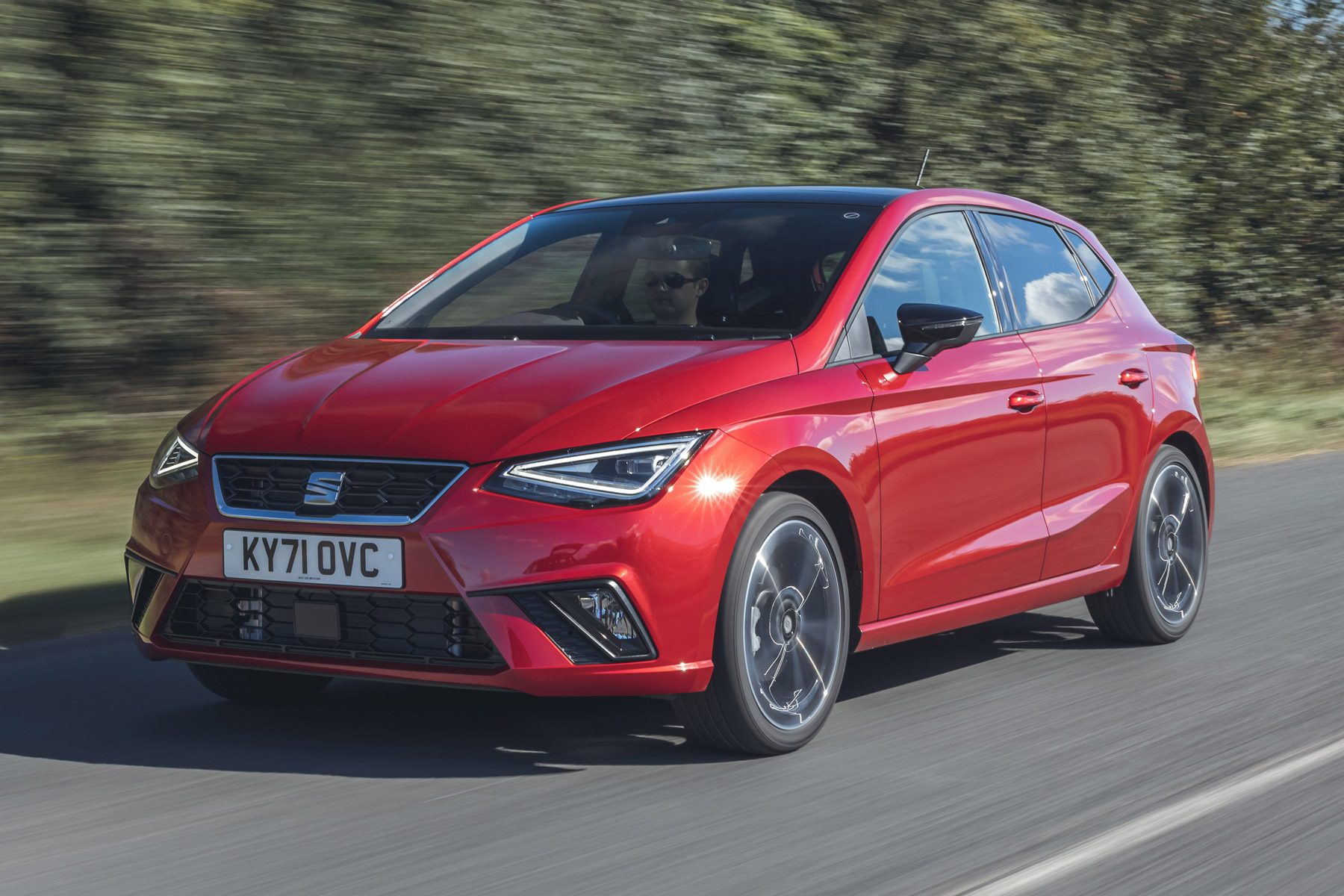 SEAT Ibiza FR Sport
The SEAT Ibiza is one of the most stylish superminis you can buy, especially if you opt for FR Sport trim. Highlights include 18-inch alloy wheels, a digital instrument cluster and microsuede upholstery. A range of 1.0-litre engines are available, but we'd recommend the 110hp version of the 1.0 TSI, which can be equipped with a seven-speed DSG automatic transmission. For a cheaper alternative, take a look at the FR trim, which boasts the likes of 17-inch alloys, full LED headlights, FR styling, dual-zone climate control, rear privacy glass, sports suspension and a choice of driving modes.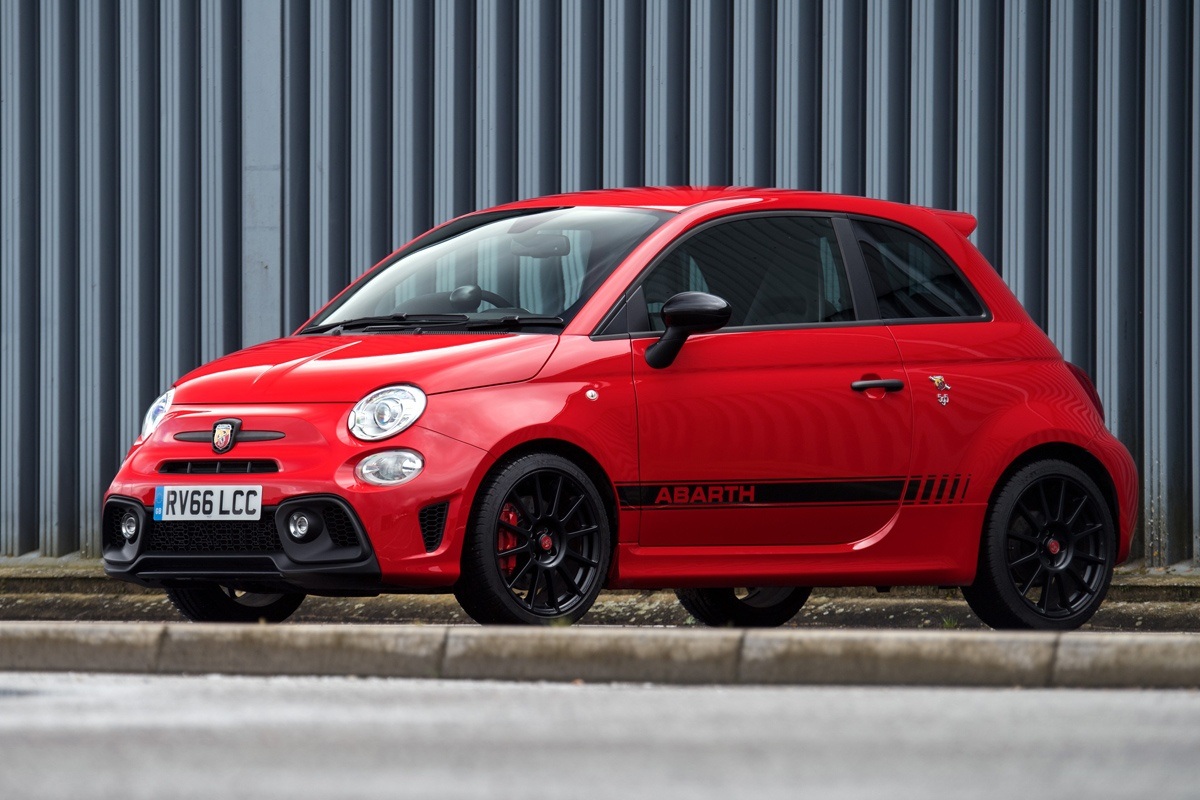 Abarth 595
The Abarth 595 is a Fiat 500 with the volume turned up to eleven. All versions are powered by a 1.4-litre turbocharged engine, with the output increasing as you progress through the range. Even in basic form, the engine makes 145hp, which is an awful lot in a car of this size. It'll sprint to 62mph in just 7.8 seconds, but you'll get there even quicker in the 165hp or 180hp versions. The ride might be too firm for some people, but we think it only adds to the enjoyment. Buy your 595 with a shouty Akrapovic exhaust for a scintillating soundtrack.
What's the cheapest sports car I can buy?
Following the demise of the Fiat 124 Spider, the Mazda MX-5 is the cheapest sports car you can buy. Prices start from around £25,000 for the 1.5-litre version, which is arguably all the MX-5 you need on the UK's busy roads. You can buy a Caterham Seven for around £23,000, if you don't mind building it yourself, but it's also worth waiting for the all-new Toyota GR86. Prices are expected to start from around £30,000.
How important is the 0-62mph time when buying a car?
Aside from social media bragging rights, a 0-62mph time is pretty meaningless. How often do you sprint flat-out to 62mph from a standstill? It's not good for your clutch or tyres, and we suspect the police would take a dim view of anyone caught doing it. You can use a 0-62mph time as a tool for comparing the new cars you're looking at, but there's so much more to buying a cheap fast car than only looking at the acceleration.
Are fast cars cheap to run?
When your parents were taking the wheel for the first time, buying a fast car meant putting up with high running costs. Things are a little different today, but you'll still have to consider the cost of insurance, tyres and maintenance. That said, a modern turbocharged engine should deliver excellent fuel economy if you're taking it easy, which will be difficult if you're having lots of fun. Life is too short to drive a boring car.
More sports car guides
More expert car guides