Cheapest 4x4 2022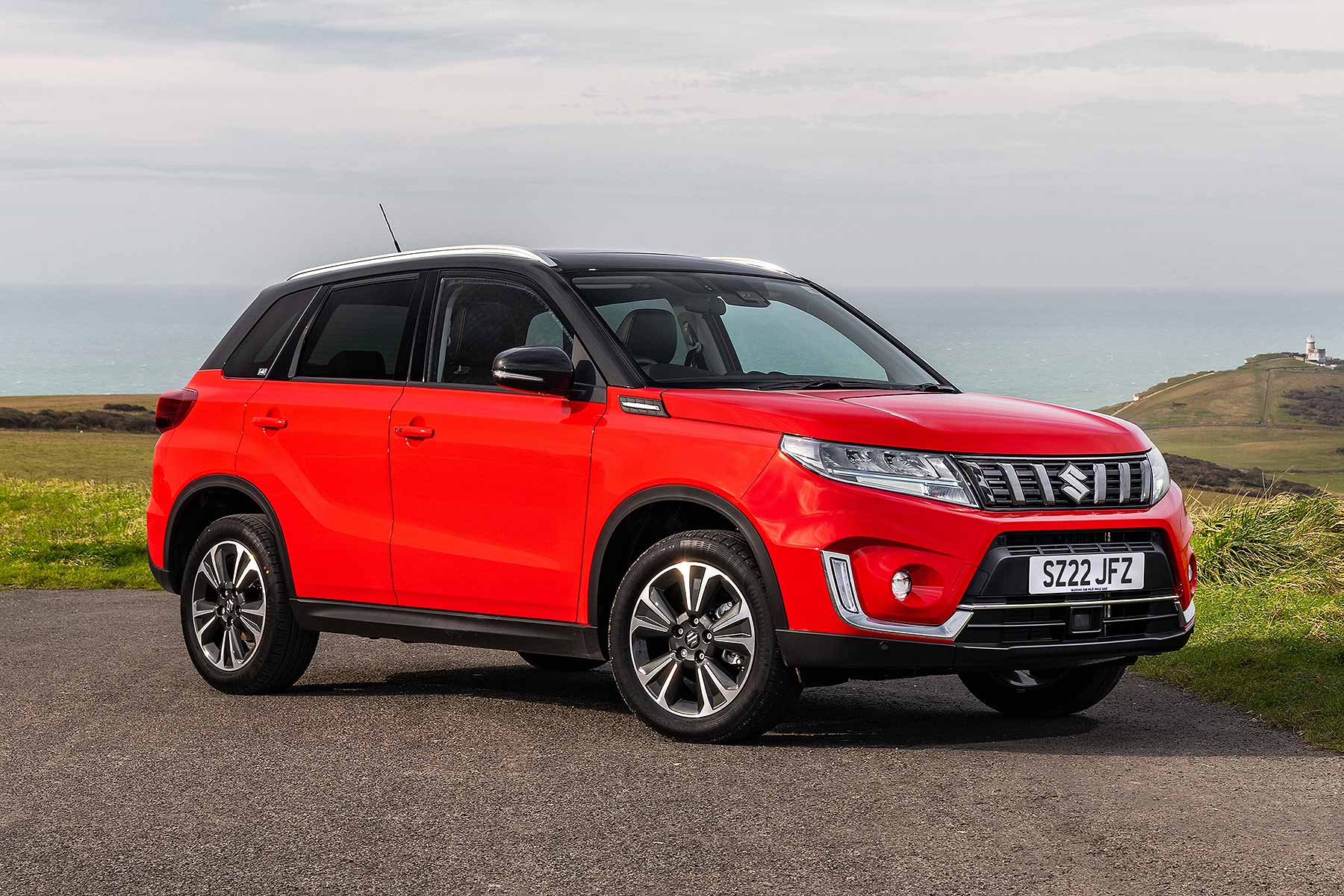 If you're looking for a new car, chances are you'll have eyes for a fancy 4x4-style SUV. These are the most rugged-looking of vehicles, with a raised ride height and tough body protection that's as useful in the city as in the wild.
Even better, many 4x4s live up to their name by offering full all-wheel-drive systems, providing grippy traction even on the slipperiest hillsides (or indeed, the grassy car park at the village fair).
There's no getting away from the fact a 4x4 will cost more than a comparable hatchback car, simply because of all the extra engineering and materials that go into them.
These vehicles can still be affordable, though, as our guide to 10 of the cheapest 4x4s on sale in Britain aims to prove.
Read on for 10 of the cheapest 4x4s, which are also among the best you can buy.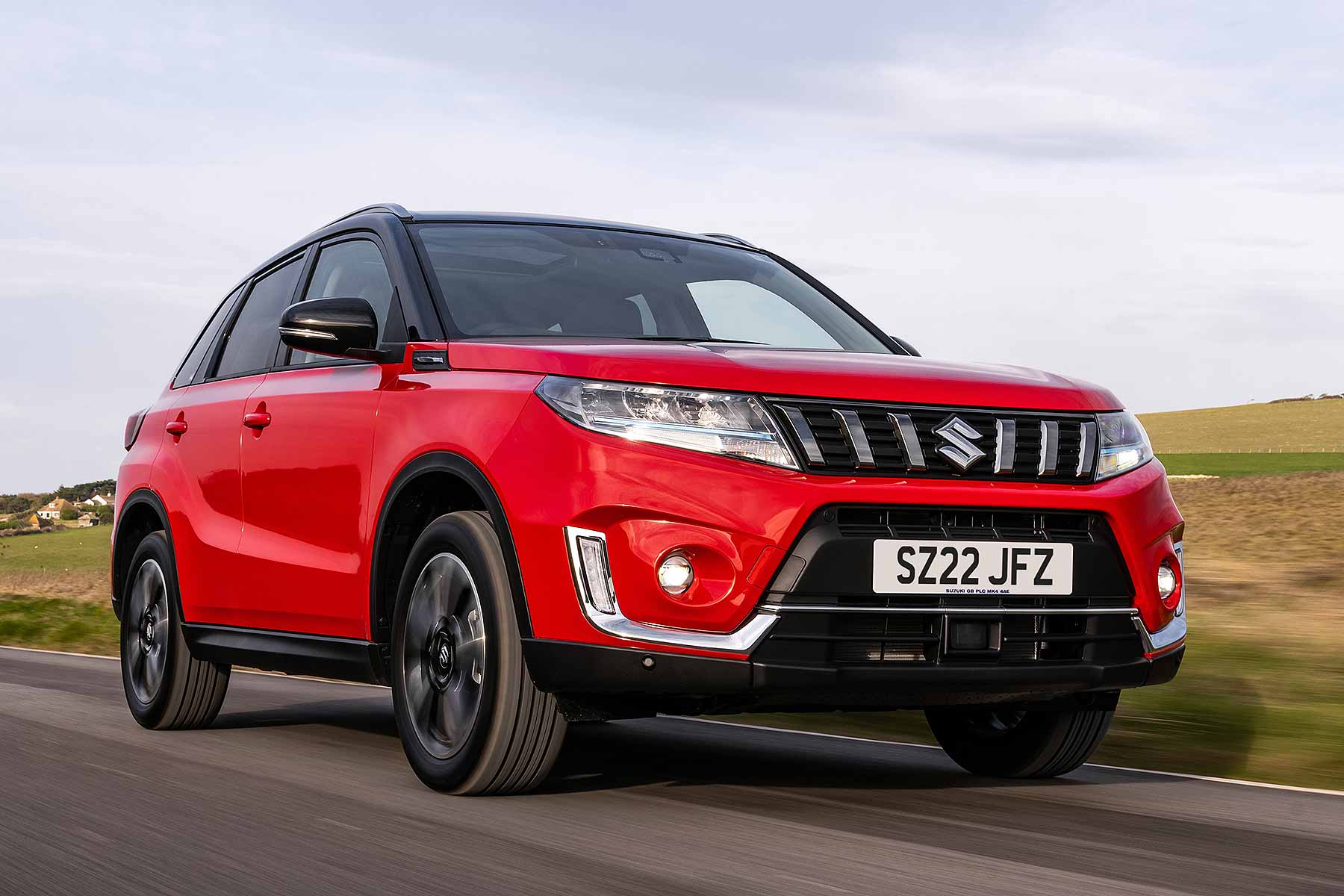 Suzuki Vitara
The Suzuki Vitara ticks all the right 4x4 boxes because it looks like a genuine off-roader, with chunky styling and plentiful black plastic to shrug off scrapes. You can have in either mild hybrid or full hybrid guises, the latter coming with a six-speed automated manual gearbox and the addition of Allgrip 4x4. On PCP finance, the hybrid only costs £10 a month more. Even the entry SZ-T grade has a decent standard specification, including 17-inch alloy wheels and touchscreen infotainment featuring Apple CarPlay and Android Auto connectivity. The SZ5 adds extra luxuries including a panoramic glass sunroof. The high-up seating position of the Vitara feels very '4x4', and it's roomy in the back. Just note the panoramic roof does eat into headroom.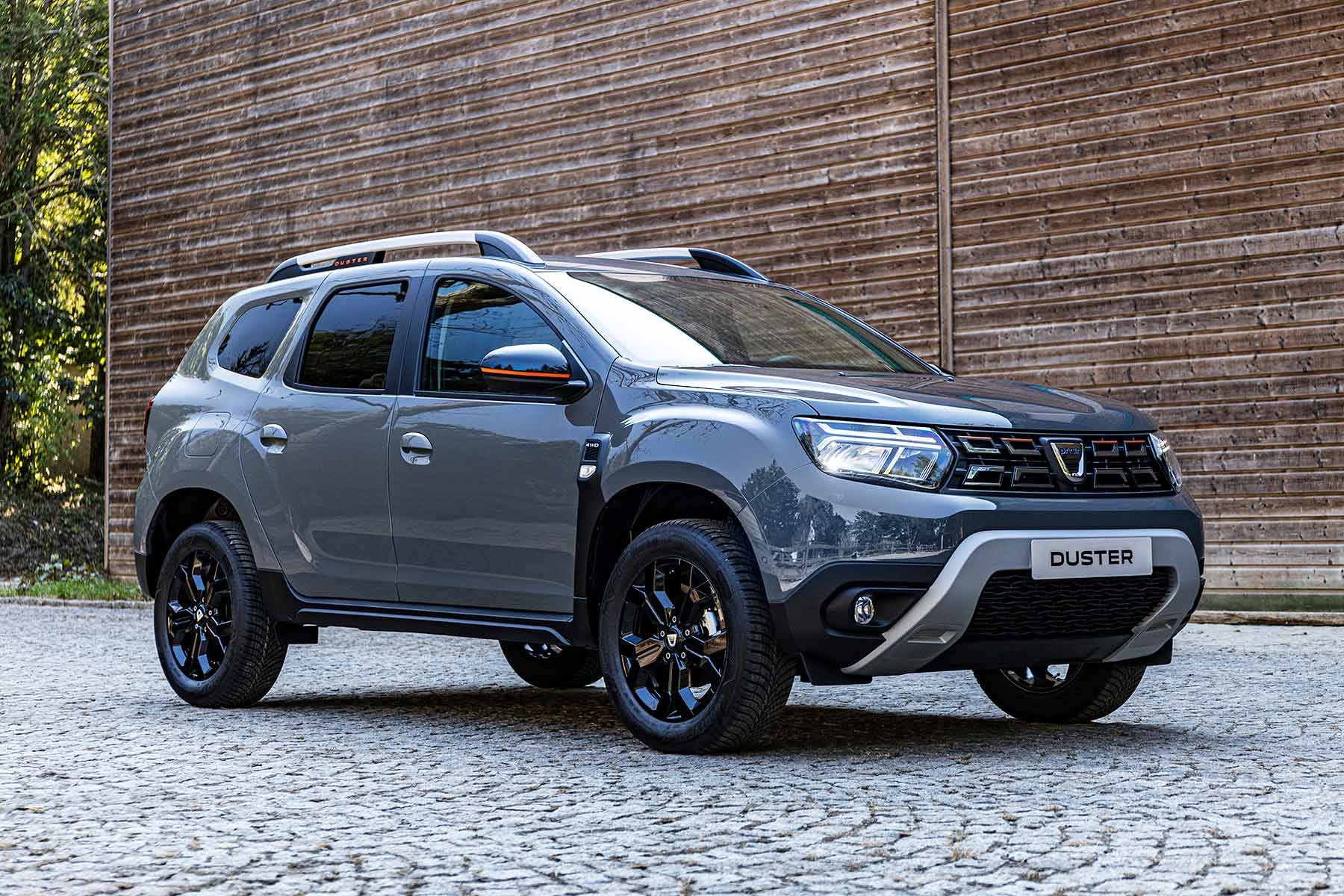 Dacia Duster
The Dacia Duster is the cheapest family-sized 4x4 you can buy, with prices starting from around £15,000. For such a smart-looking machine, with a lofty ride height and ample space for five people inside, that's a bargain. You get essentials such as air conditioning on the entry-level Essential trim, although the Duster is such good value, many buyers trade up to the higher grades. Most versions are front-wheel drive, but you can combine the 1.5-litre dCi diesel engine with a 4x4 system for better off-road ability. Dacia allows you to lock the electronic system in all-wheel-drive mode to make it particularly tenacious in the rough stuff.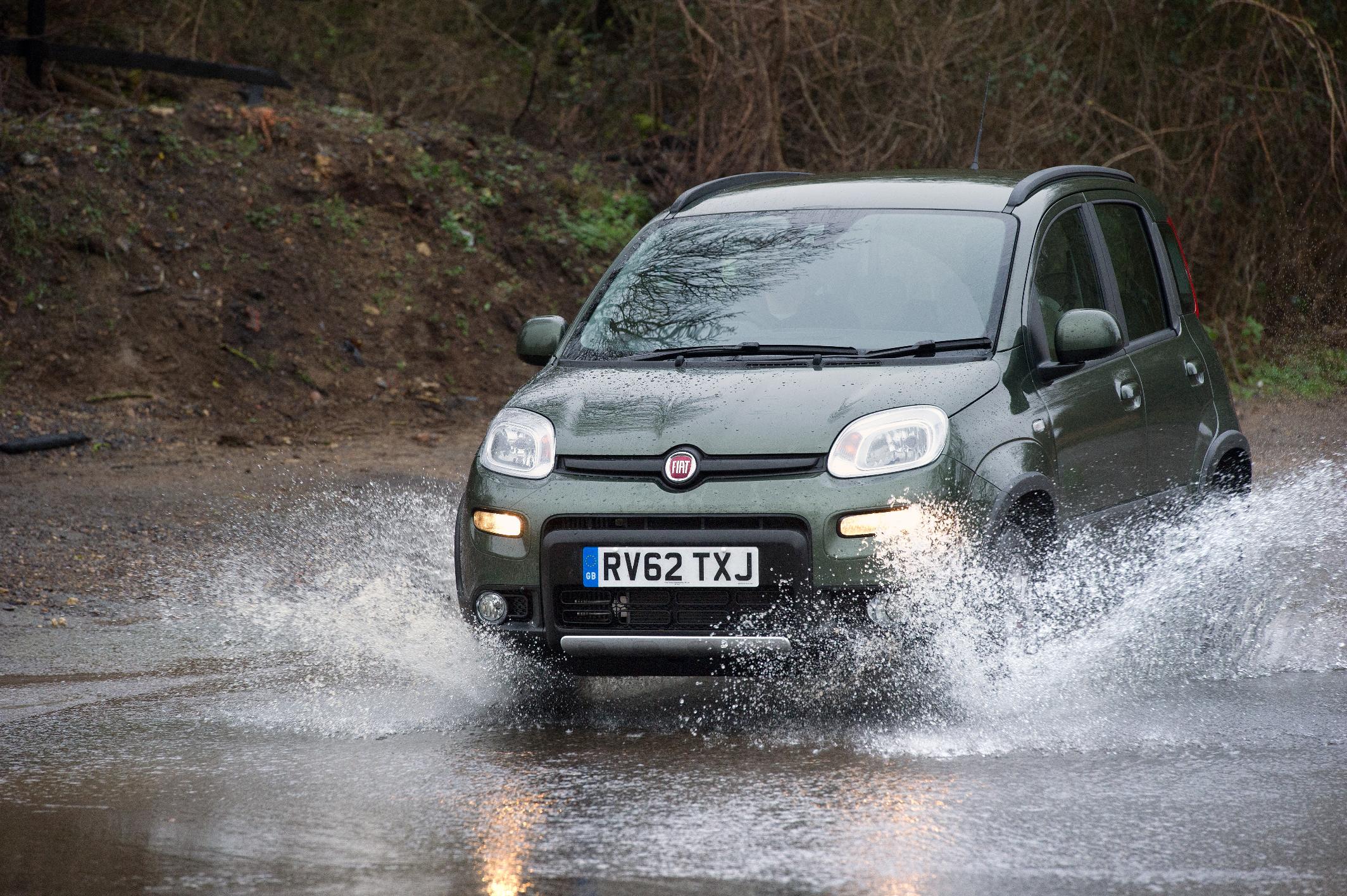 Fiat Panda Cross 4x4
The oh-so-cute Fiat Panda Cross 4x4 is the latest in a long line of all-wheel-drive Pandas. Buyers love it because the car's micro-sized footprint allows it to access places much larger 4x4s can't reach. It makes the archetypal Italian hillside farmer unstoppable. The clever all-wheel-drive system is fully automatic, and is paired with Fiat's charismatic two-cylinder TwinAir turbo engine. We love the latest Cross 4x4's styling features, which include silver skid plates, roof rails and bright red tow hooks. Just be mindful the Panda doesn't have a glowing crash safety score from Euro NCAP, largely due to its advancing years.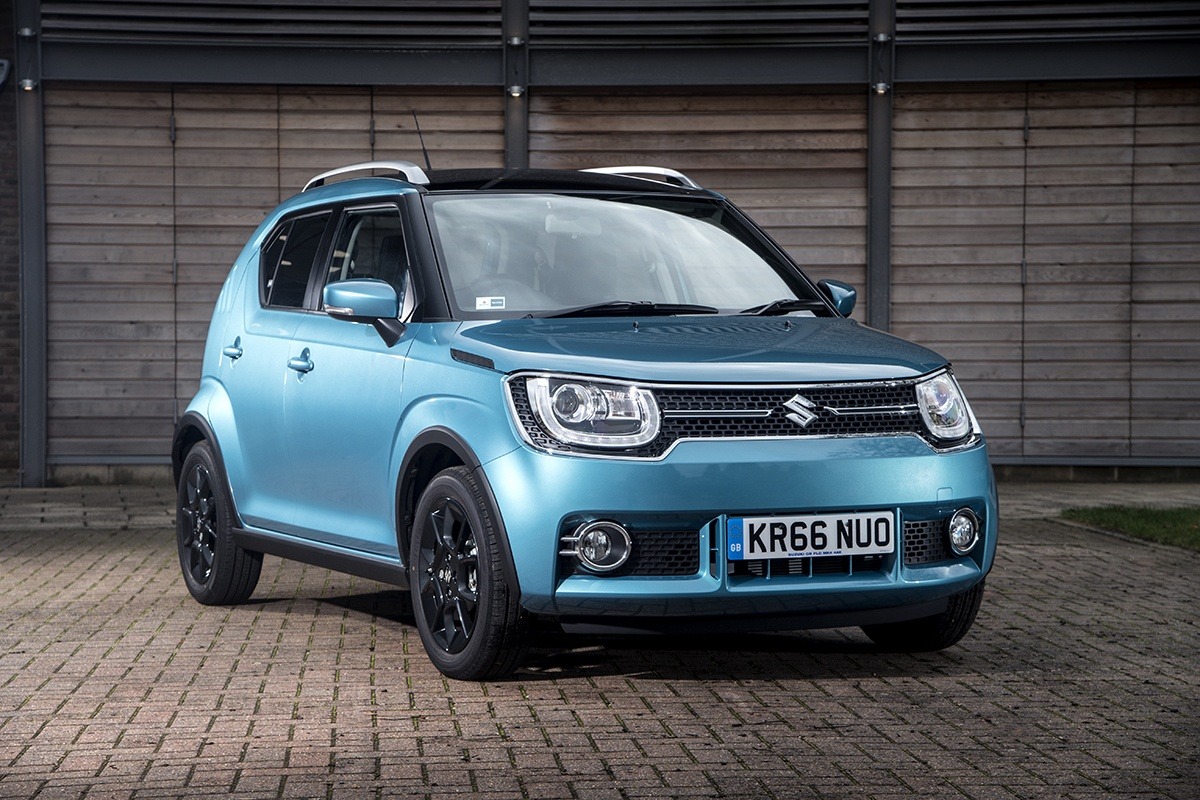 Suzuki Ignis
If you're struck by the idea of a super-compact 4x4, but want something a bit more modern than the Fiat Panda Cross 4x4 – not to mention more affordable – Suzuki has just the car for you. The Ignis looks like an authentic 4x4 that has shrunk in the wash, and you can also option it with Allgrip all-wheel drive to give it the mud-plugging ability to match. It's superbly tenacious, and still drives with city-friendly finesse on the road. The revvy 1.2-litre engine is powerful when you work it hard, and the light controls combine with the Ignis's diminutive dimensions to make it a breeze to drive in town.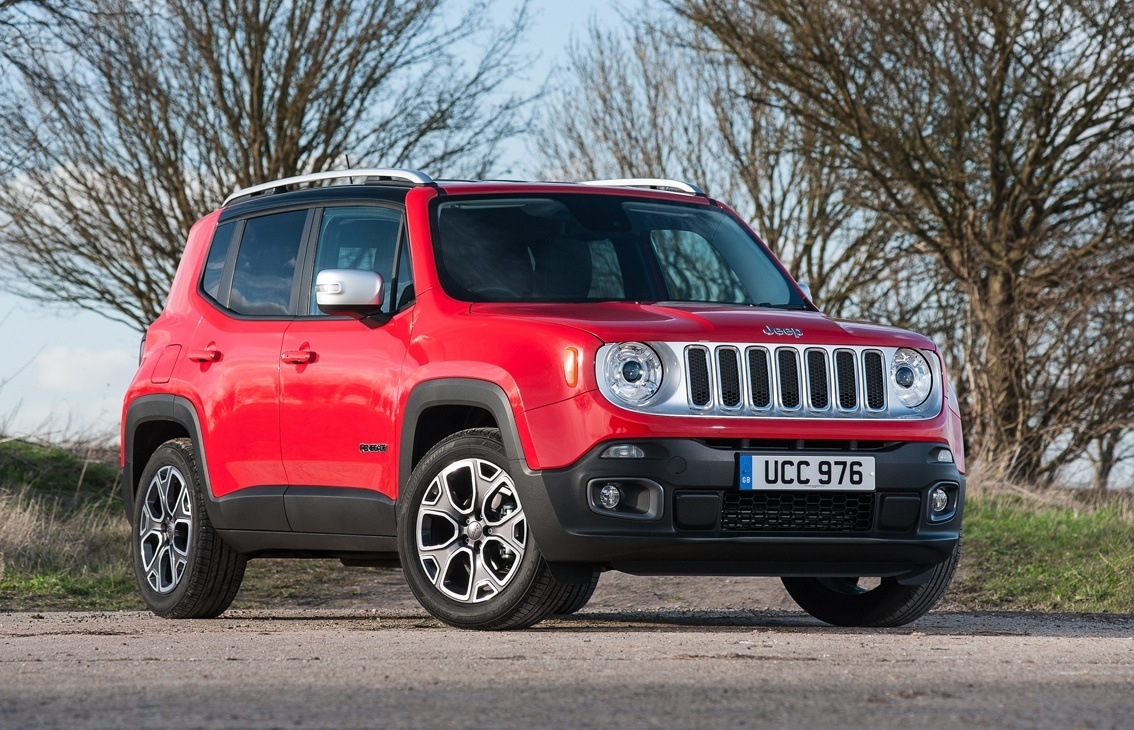 Jeep Renegade
The Renegade is the cheapest Jeep you can buy – the most accessible model from this storied 4x4 brand. It certainly looks the part, with extremely rugged styling that has plenty of authentic 4x4 cues. We love the rear lights that are designed to reference wartime jerry cans, for example. It feels tough and robust inside, and the upright body gives a sense of space. You can get it with all-wheel drive as well, thanks to the new plug-in hybrid 4xe system. This has a 26-mile pure electric driving range and can do 0-62mph in just 7.1 seconds. The on-demand 4x4 system can be tailored to what's underfoot with Jeep's novel Selec-Terrain controller.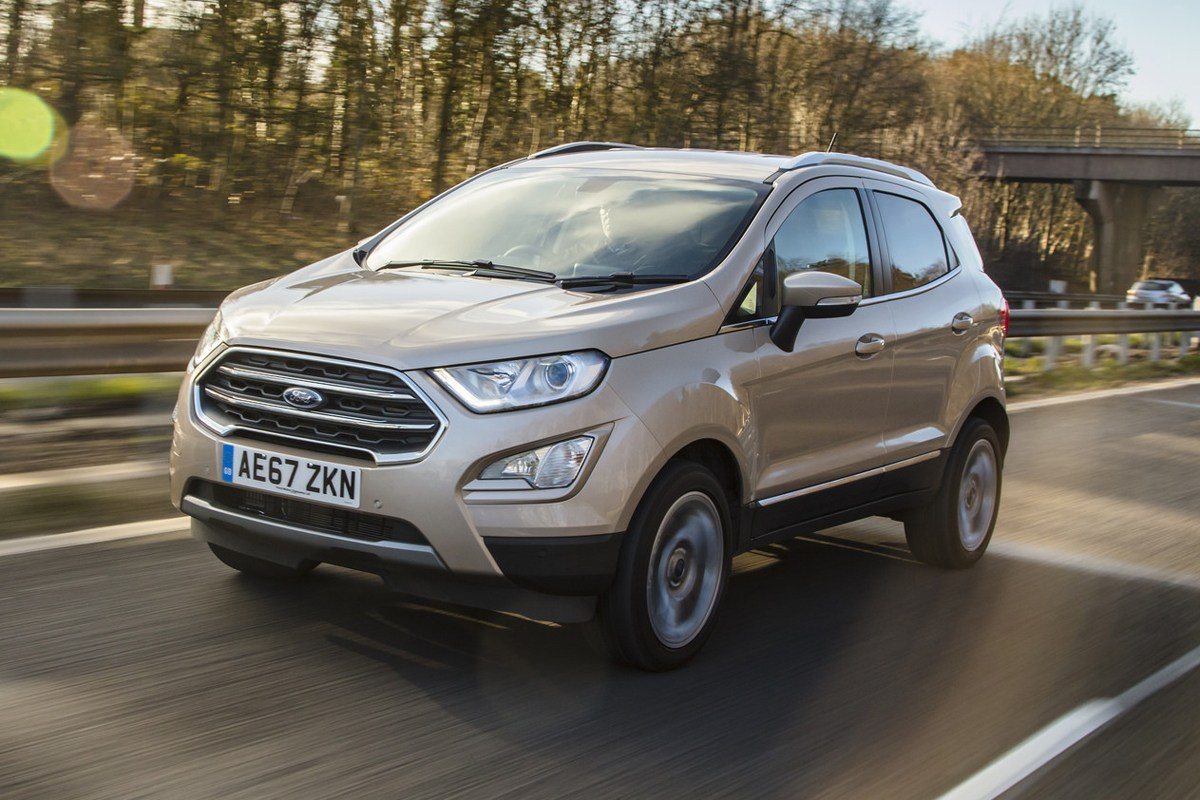 Ford Ecosport
The Ford Ecosport is the rugged-looking sister car to the strong-selling Puma. It has an upright appearance with lofty ground clearance and a no-nonsense attitude. You can't actually get it with all-wheel drive, but the long-travel suspension does make it more able than the norm when venturing off the tarmac. Occupants will enjoy the generous view out, while the side-hinged tailgate gives easy access to the 355-litre boot. The Ecosport is derived from the old Ford Fiesta, so has a sporty feel to how it drives, although the heavy steering will dampen the appeal for some. The interior is showing its age, but the 1.0-litre Ecoboost petrol engine remains a gem – and is really economical when you take it steady.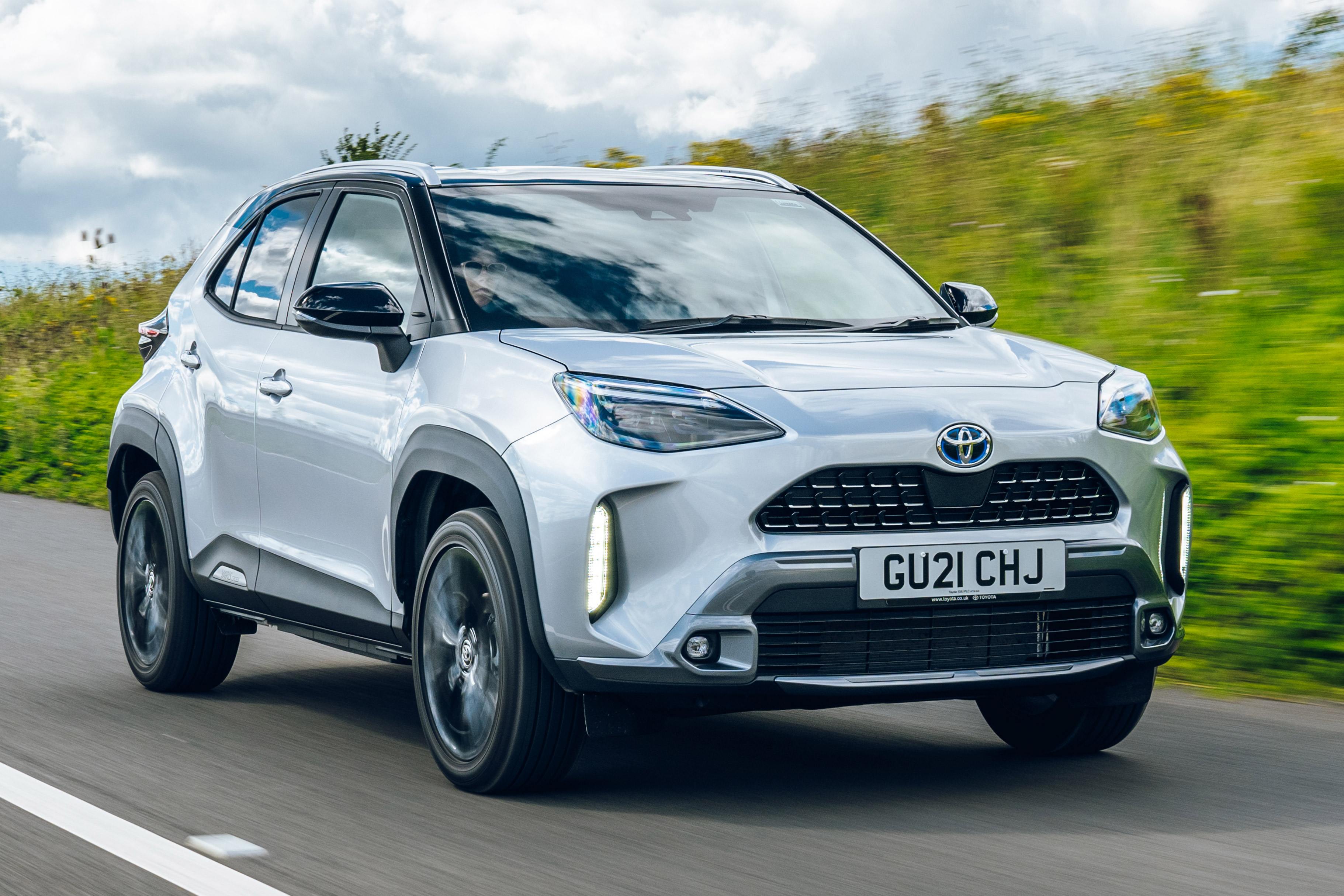 Toyota Yaris Cross
A new hybrid entrant into the small SUV sector, the Yaris Cross has styling influenced by the larger Toyota RAV4, complete with an assertive front end and high-riding stance. Alongside the regular 116hp hybrid version is a 4x4 version with intelligent all-wheel drive, further broadening the car's appeal. Both will travel for a surprising distance in engine-off EV mode, boosting real-world fuel economy. Derived from the latest highly regarded Yaris, the Yaris Cross has a smart interior, drives in a sophisticated manner and offers an impressively broad array of standard safety assistance tech. It's one of the safest small 4x4s on sale.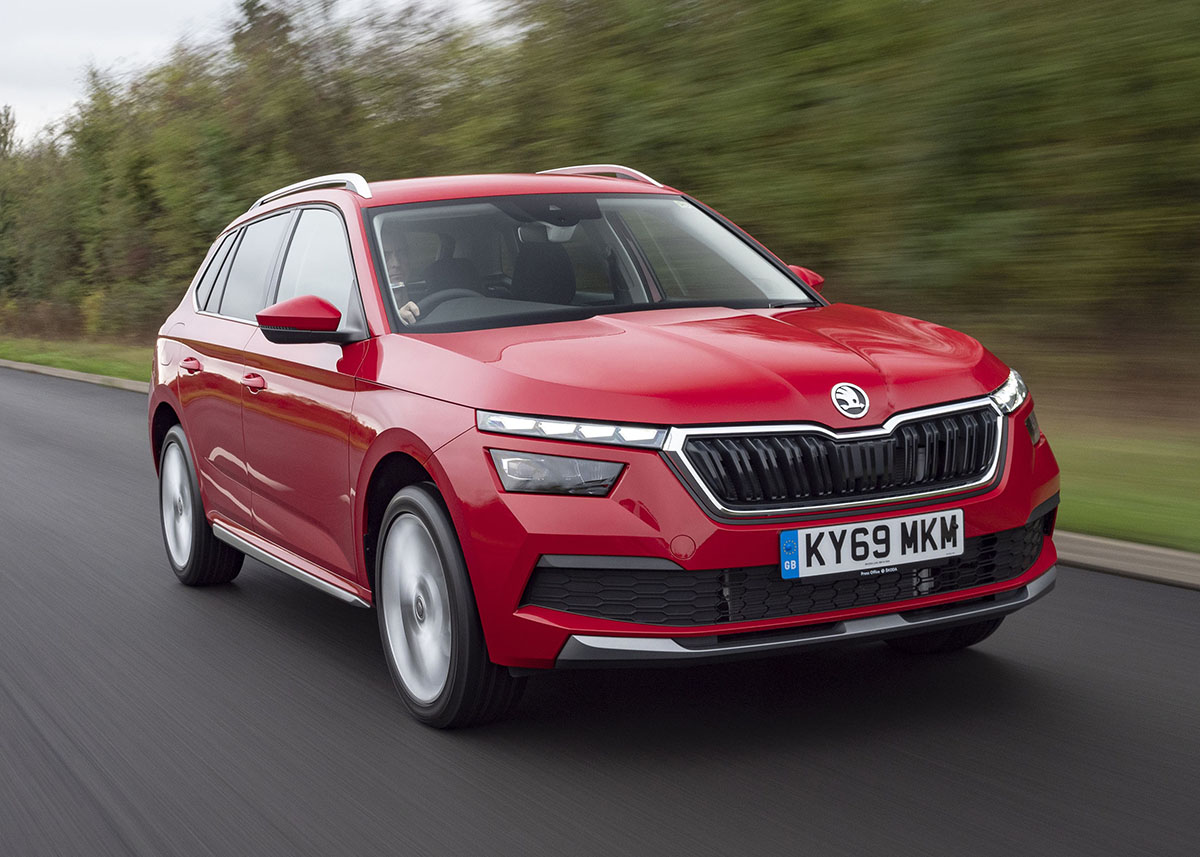 Skoda Kamiq
The Skoda Kamiq earns its cheapest 4x4 credentials by being the most affordable model from the Czech firm's three-car SUV line-up. Visually, the links to the range-topping Kodiaq 4x4 are clear, but the Kamiq also has affordability on its side, with prices starting from less than £20,000. This buys a roomy machine with lots of rear-seat space and a big boot, making it a good choice for growing families. All Kamiqs drive nicely, but our choice engine is the entry-level 1.0-litre TSI turbo, which is incredibly smooth and efficient. Tough build quality and plenty of novel Skoda 'Simply Clever' design details make it a pleasure to live with.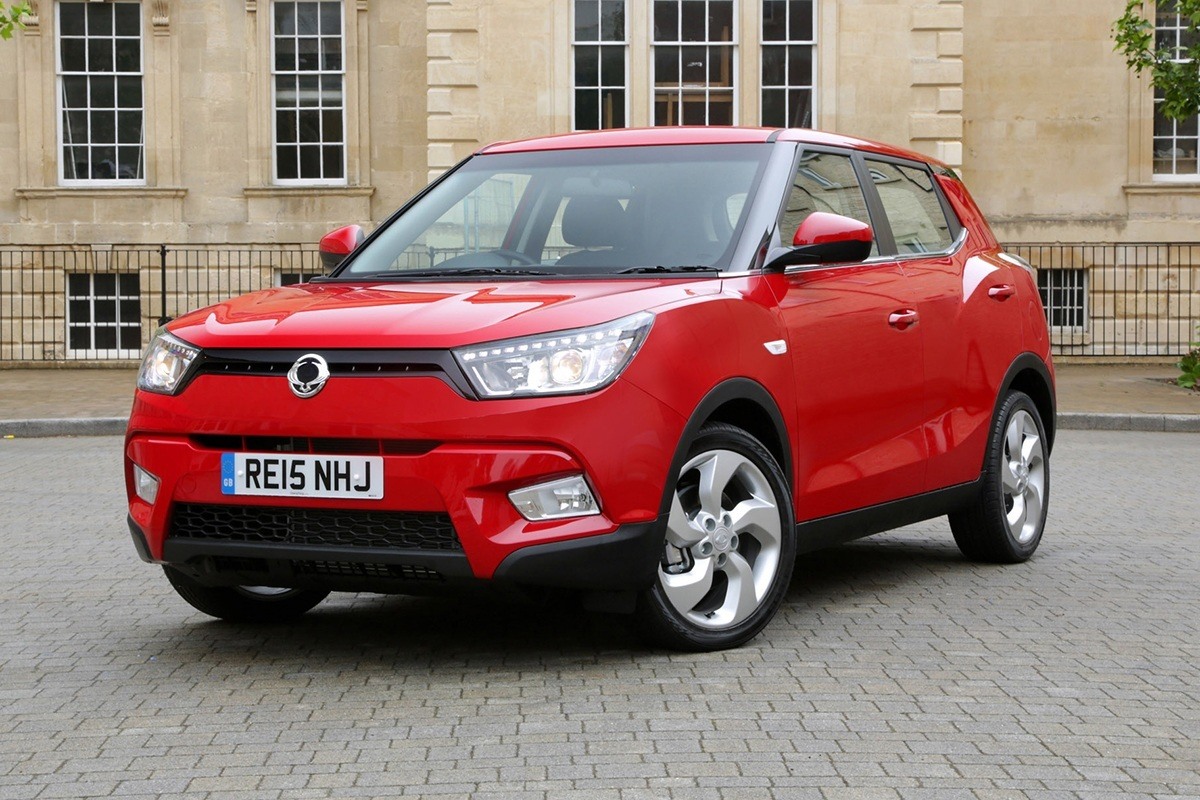 SsangYong Tivoli
The SsangYong Tivoli isn't as cheap as it once was – inflation means even the entry-level version now starts from over £18,000 – but it still costs less than many other 4x4s, so earns its place here. Besides, the appeal of a seven-year warranty that is valid for 150,000 miles will be a deal-clincher for some. Roomy and well equipped, the Tivoli is smartly finished, and has a two-strong turbocharged petrol engine line-up – both with decent power. The 1.5-litre comes with an automatic gearbox option and is actually a little cheaper to insure than the manual.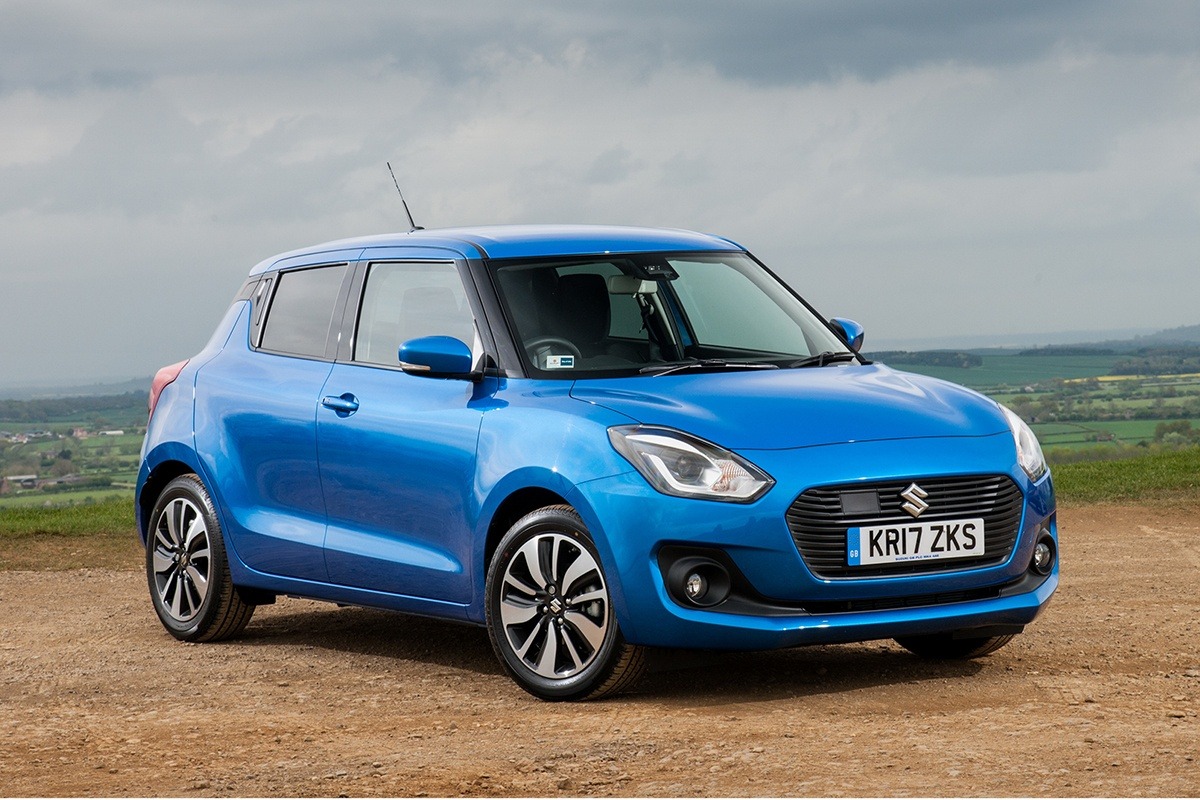 Suzuki Swift
We're including the Suzuki Swift here not because it looks like a 4x4, but because it is, uniquely, the only supermini on sale that offers a 4x4 drivetrain. The Allgrip all-wheel-drive system is fully automatic and available as an option on the top-spec SZ5 model. It broadens the likeable Swift's abilities, making it far more able to cross a slippery field, or deal with snow and ice in winter. The latest Swift is a smart-looking machine, with well-judged curves and a well-equipped cabin. Space inside is good, given its compact dimensions, and it's also one of the cheapest 4x4s you can buy.
Do the cheapest 4x4s have all-wheel drive?
Adding an all-wheel-drive system can be expensive, so some of the cheapest 4x4s stick with two-wheel drive. They still have better off-road abilities than regular cars, thanks to their greater ground clearance, long-travel suspension and meatier tyres, but for ultimate off-road traction you will still need an all-wheel-drive system. And luckily, as our guide to the cheapest 4x4s shows, you can still get affordable vehicles with 4WD.
Do the cheapest 4x4s offer hybrid engine tech?
Like all-wheel drive, hybrid engine tech adds to the cost of a new car, so is rarely found at this level. There are still some cars that offer it, though. The Toyota Yaris Cross is a great example, particularly as its hybrid system works so well in the real world. The new hybrid option available on the Suzuki Vitara is another example of affordable technology on one of the cheapest 4x4s.
How roomy are the cheapest 4x4s?
Many of the models in our guide to the cheapest 4x4s are decently roomy and comfortable. Cars such as the Dacia Duster and Suzuki Vitara can serve as all-round family cars, as they boast spacious cabins and big boots. The Toyota Yaris Cross is accommodating inside, despite being a bit smaller than those two cars, while the Skoda Kamiq is equally roomy. Even the micro-sized Suzuki Ignis has more space inside than you might expect from such a compact car.
More SUV guides