Cheapest cars to insure 2022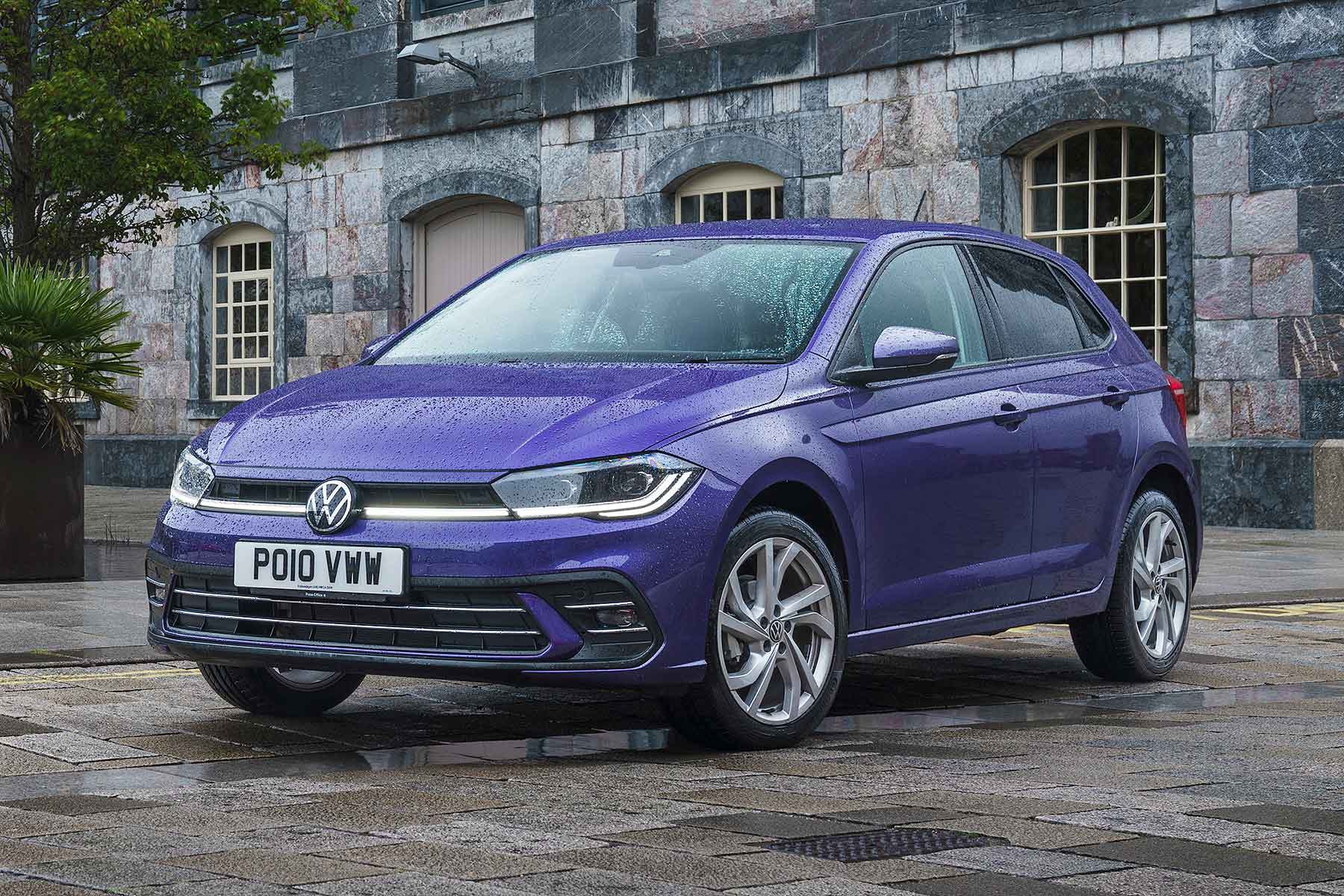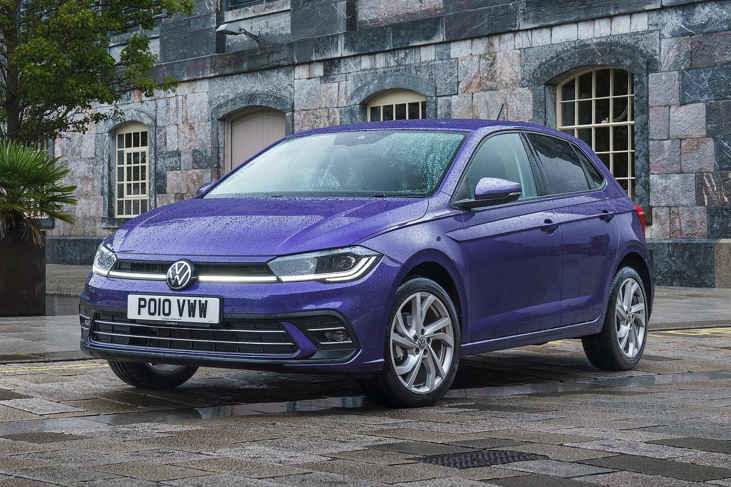 Nobody likes paying for car insurance. It's a big bill that comes around every year, and an unavoidable one that we're all legally required to pay.
Each car has an insurance group rating, as assigned by the Association of British Insurers. These run from 1 to 50, with 1 being the cheapest and 50 the most expensive.
This means if you want to pick a car with the cheapest insurance, you need to look for one with a low group rating. There are still models on sale with a lowly group 1 insurance band, while many smaller and cheaper cars come with group 2 or 3 ratings.
The difference can run into hundreds of pounds, so it's a significant saving. Let us be your guide to the cheapest cars to insure, and make that annual renewal less of a worry.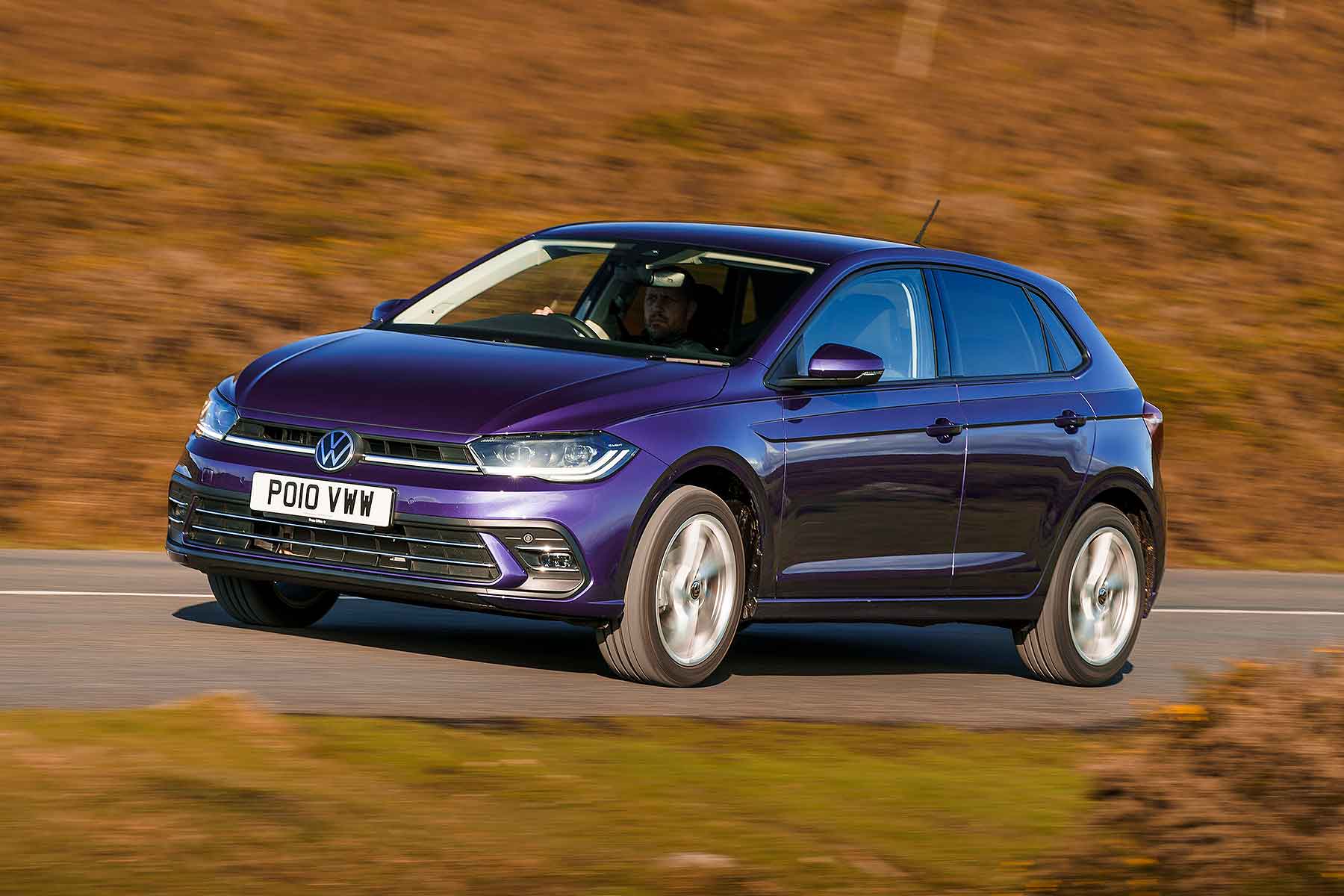 Volkswagen Polo
The Volkswagen Polo has recently been facelifted, gaining a smart new look to make it appear even more upmarket. Bright LED headlights give it an expensive appearance, while bigger rear lights make it seem more planted on the road. It's long been a car parents buy to keep their teenage children safe after they pass their test – particularly as the latest Polo retains the affordable insurance long offered by this well-loved car. Pick the 1.0-litre Life in 80hp guise and the lowest possible group 1 insurance will be yours. The smooth little engine is fuel-efficient as well, with official economy of more than 51mpg.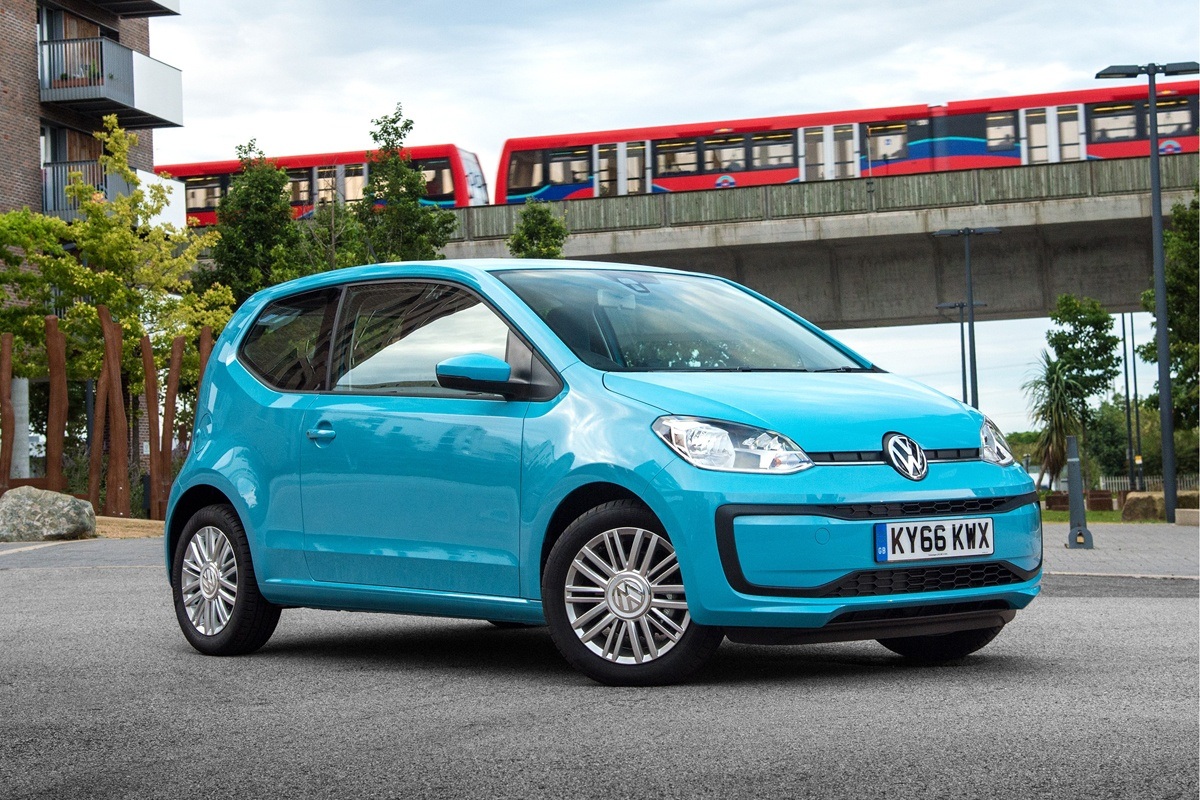 Volkswagen Up
An alternative Volkswagen with group 1 insurance is the city-friendly Up. This is a more compact car than the Polo, so will be better for those who live in urban areas where parking is at a premium. Despite its compact dimensions, though, the Up is surprisingly spacious inside, with decent room for two adults even in the rear seats. The Polo has an advantage in terms of boot space, but if you're travelling two-up you can simply fold down the Up's rear seats. There are several variants of the VW available with group 1 insurance, and because it's lighter than the Polo, fuel economy is even better. CO2 emissions are sub-120g/km, too.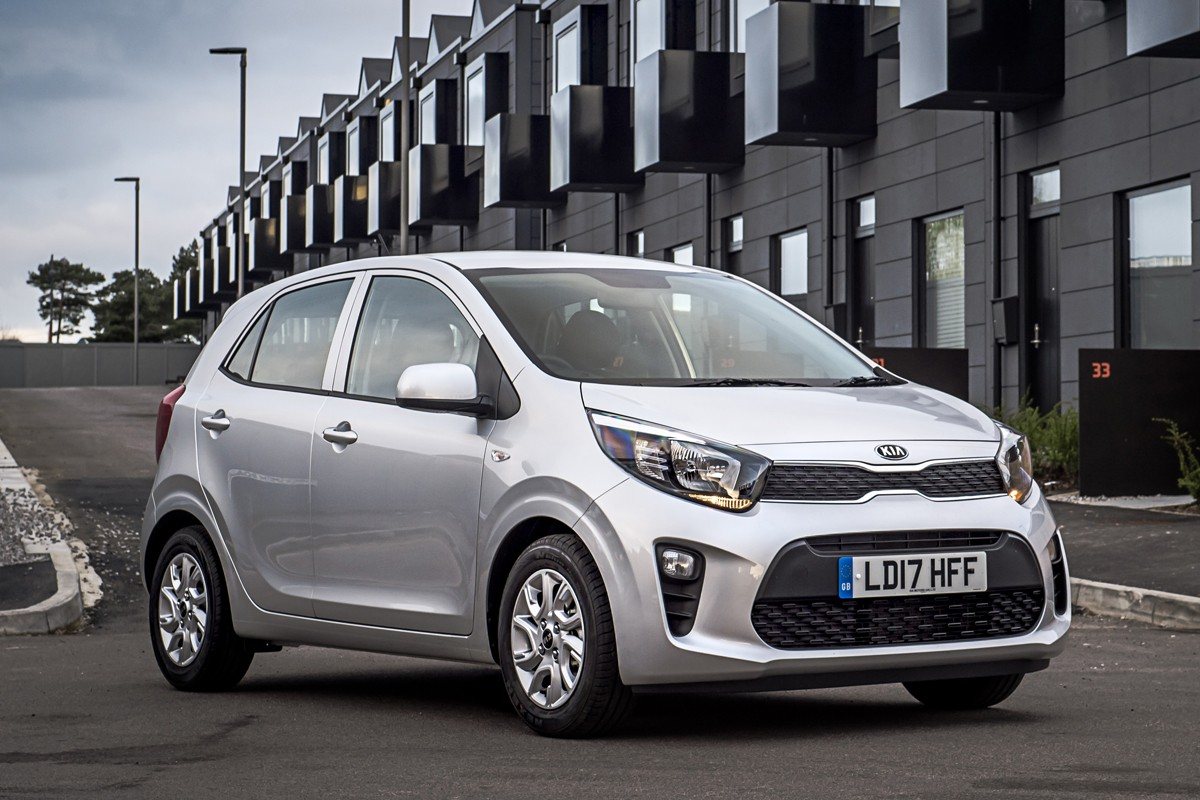 Kia Picanto
The Kia Picanto is a city car rival for the Volkswagen Up, and comes with five doors as standard. It's another surprisingly roomy small car, and the boot is more practical than the VW's. The model with the lowest possible group 1 car insurance rating is the 1.0-litre '2' grade, potentially helped by the fact it is officially a four-seater (there are only two seatbelts in the rear, which helps reduce overall insurance risk). You get all-round electric windows and a leather steering wheel with the Picanto 2, along with air-con, alloy wheels and a forward collision alert system. The latter helps prevent low-speed accidents around town. Kia's excellent seven-year warranty is also standard, which remains valid for 100,000 miles.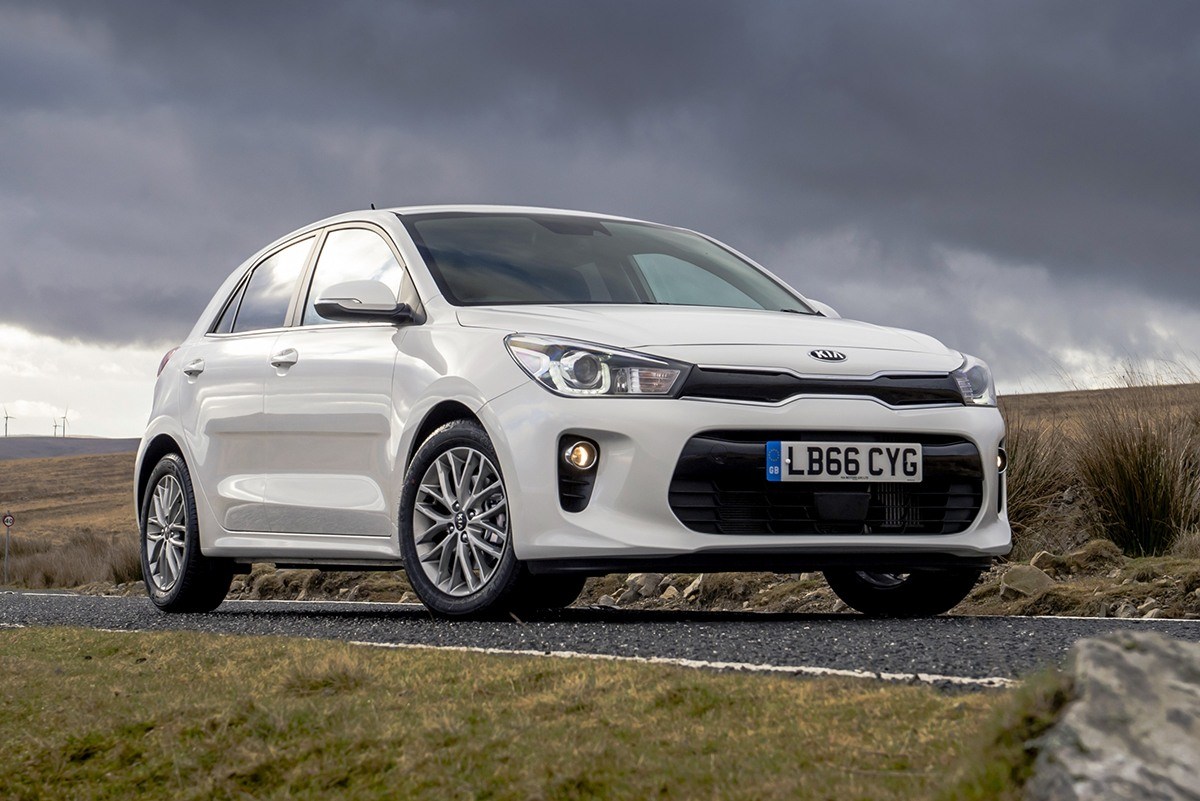 Kia Rio
The Rio is Kia's supermini contender, taking on cars such as the Volkswagen Polo and Ford Fiesta. It's particularly cheap to insure in one interesting grade: the entry-level 1.4-litre CRDi turbodiesel, which has a group 2 insurance rating. For a car with such long legs as this, one that's more than capable of long motorway journeys, this is a good result, particularly as the engine itself also offers excellent fuel efficiency. The roomy Rio has a sporty feel from behind the wheel, while its excellent seven-year/100,000-mile warranty suggests this is a car that is built to last.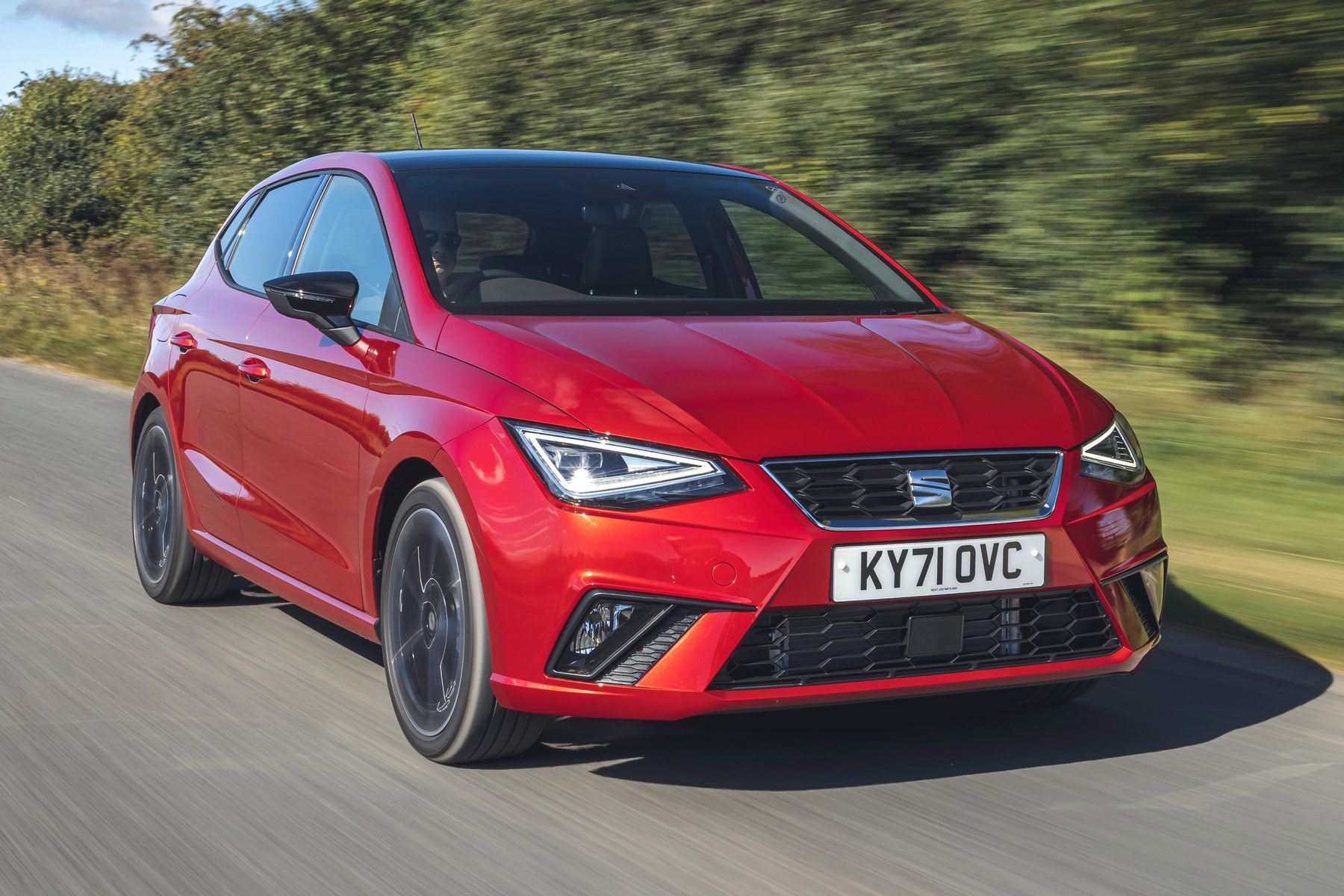 SEAT Ibiza
The SEAT Ibiza is another car that has recently benefited from a well-judged facelift. It gains smarter, richer detailing and an attractive new 'Ibiza' script badge on the tailgate. The interior has been improved as well, with better infotainment based around a crisp touchscreen. Both 1.0-litre SE and SE Technology models benefit from group 2 car insurance. They both get alloy wheels, air conditioning and LED running lights, while the SE Technology comes with bigger alloy wheels and a larger touchscreen with built-in navigation. We like the standard driver tiredness monitor, which is a good safety feature. Metallic paint is even included in the price, as part of the SEAT Easymove simplification initiative.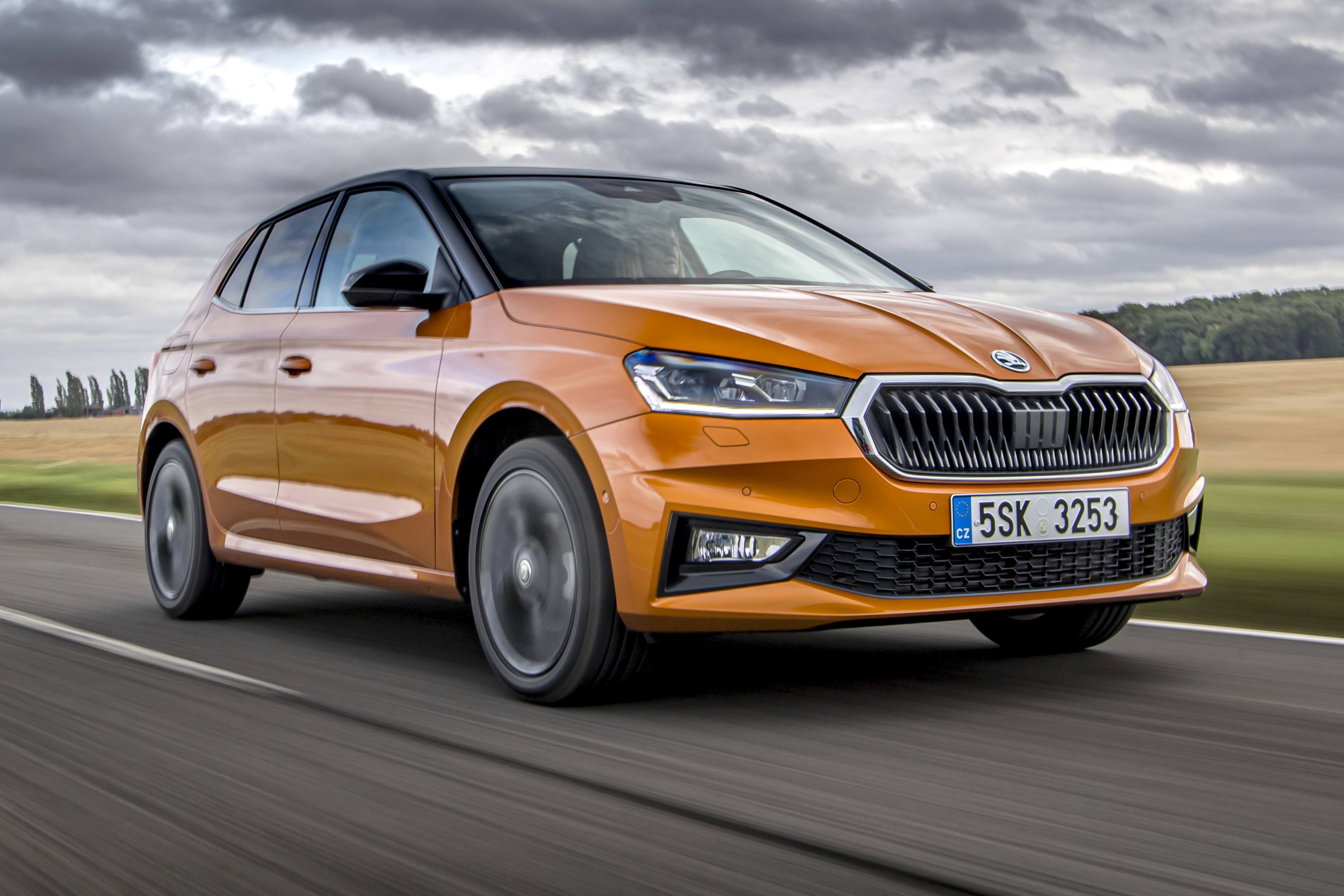 Skoda Fabia
The new Skoda Fabia is among the roomiest small cars you can buy. It's a bit longer than a regular supermini, and this helps serve up excellent interior space. Rear-seat room is like that of a family hatchback, while the boot is literally as spacious as a bigger car; its 380-litre capacity is almost identical to a Volkswagen Golf. The cheapest model to insure in the range is the 65hp 1.0-litre MPI S, which offers good fuel economy and just enough performance in town. Skoda also throws in alloy wheels, a 6.5-inch colour display and lane-keep assist with road-edge protection.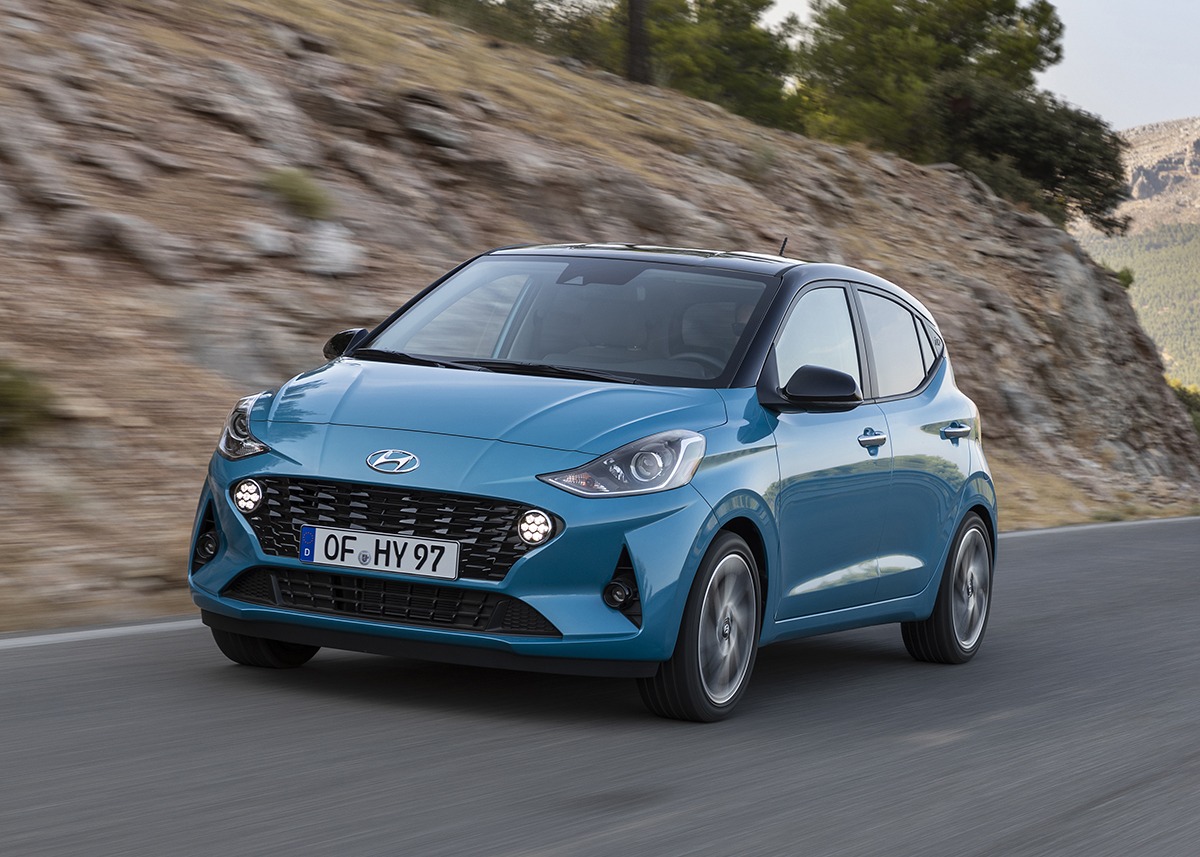 Hyundai i10
The i10 is Hyundai's smallest car, and in 1.0-litre 67hp SE Connect grade it enjoys a group 2 insurance rating. It appeals because it's well-built and reliable, and compact dimensions make it easy to drive. You can even get an automated manual transmission (called AMT) if you want the two-pedal convenience of an auto 'box. The SE Connect comes with 15-inch alloys, an 8.0-inch touchscreen infotainment system and a rear-view camera to help make parking even easier. Hyundai's five-year, unlimited-mileage warranty is a real vote of confidence in the i10's reliability.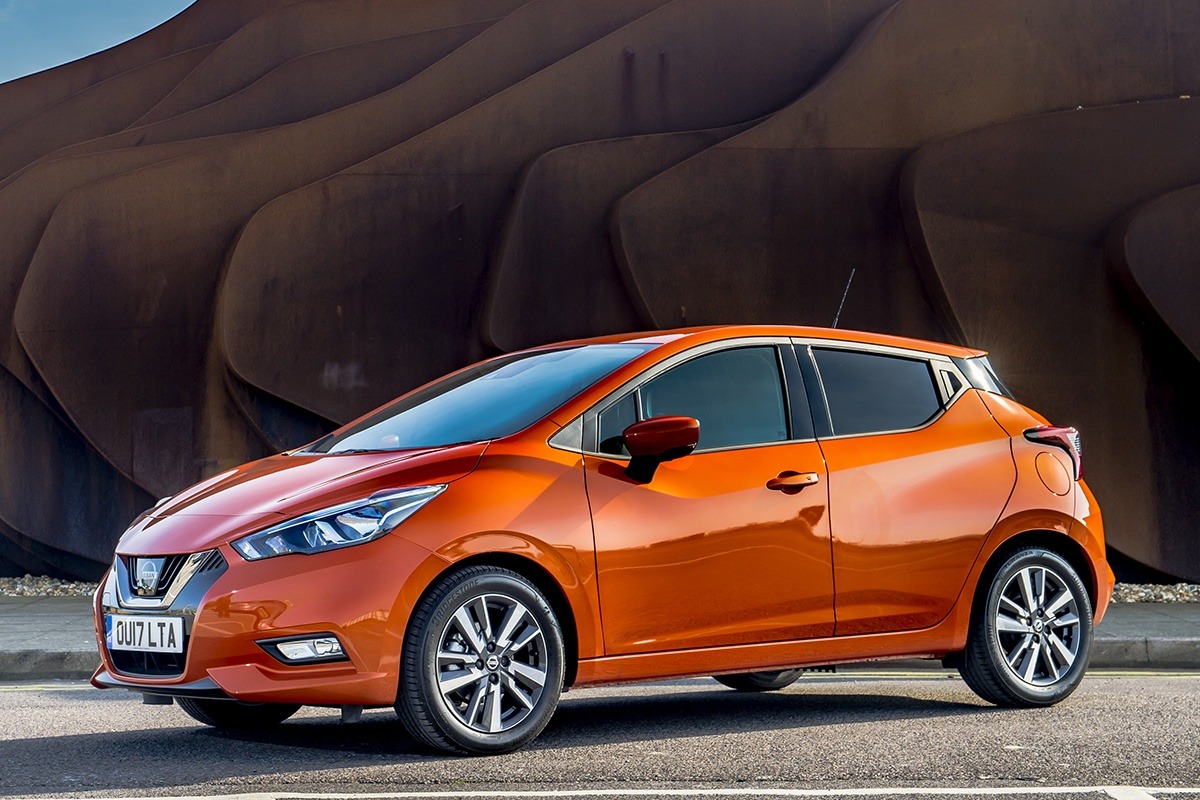 Nissan Micra
The latest Micra is a very distinctive-looking car, with sharp styling that's a world apart from your gran's old Nissan runabout. It feels grown-up inside too, using many of the same parts seen in the bigger and much more expensive Qashqai. Yet it shouldn't cost a packet to insure, as the Acenta grade boasts a group 2 rating – despite its powerful 90hp 1.0-litre turbo petrol engine. Group 2 insurance still applies even if you chose one of the various option packs, too. A fizzy and fun car to drive, the Micra is certainly one of the cheapest cars to insure with this level of power and performance.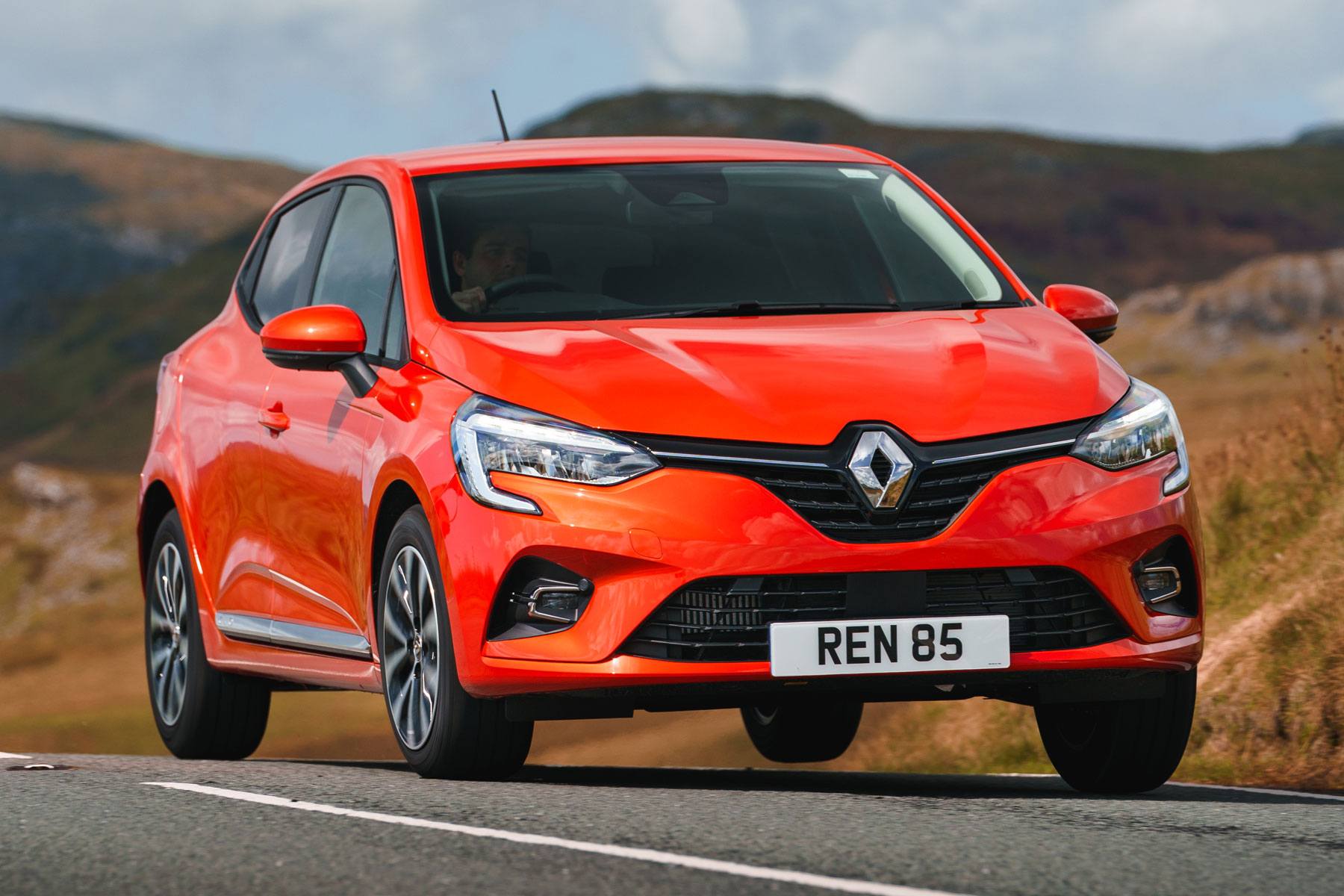 Renault Clio
Renault has recently revised the Clio, adding even more features across the range. The entry-level Evolution model, for example, now comes with 16-inch diamond-cut alloy wheels and a 7.0-inch driver display. Lane-keep assist and lane-departure warning are also standard, giving safety a boost. When fitted with the 1.0-litre SCe 65hp petrol engine, the Clio offers insurance as low as group 2, which seems very affordable for a stylish and upmarket supermini. The Clio has a loyal following and, such is its chic and almost classless appeal, it's easy to see why.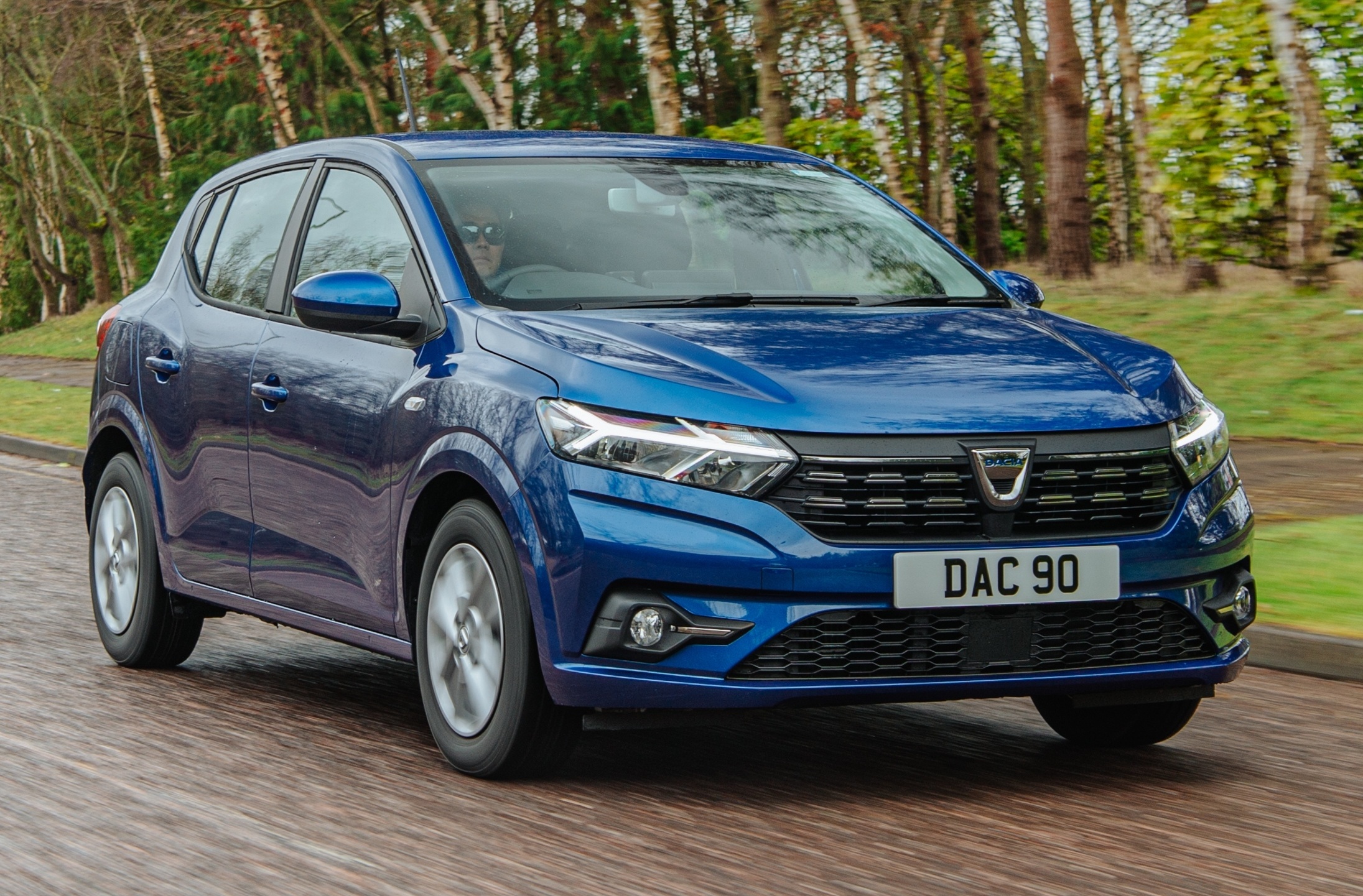 Dacia Sandero
The Dacia Sandero is the most affordable small car you can buy, with prices starting from just £11,500. It's also one of the cheapest cars to insure, with the entry-level 1.0-litre SCe Essential dropping into a group 4 insurance rating. Earlier basic Sandero models were just that – pretty basic – but that's not the case anymore, with even the Essential getting air-con and body-colour bumpers. The latest Sandero is a much-improved car to drive, benefitting from all the latest tech to make it sharper, easier and more refined on the road. It's also very spacious inside, and the generous boot makes it an easy vehicle to live with.
Which factors affect the price of car insurance?
Car insurance is affected by multiple factors, from the size and power of the engine fitted, to the level of standard security features and how theft-proof the car itself is. The cost of repair is another factor, with car insurers using specialists to estimate how expensive each model is to put right after an accident. Safety assistance features can also affect car insurance; if a car is more likely to avoid an accident in the first place, it will probably be cheaper to insure.
What else can I do to get cheap car insurance?
A good way for motorists, particularly younger drivers, to get cheap car insurance is to consider a telematics-based system. This involves fitting a black box that tracks each journey, monitoring speed, braking harshness and other factors, including the time of day. If you are a smooth driver who travels mainly during the daytime, you will be rewarded with cheaper insurance than if you are an aggressive driver out for a midnight run.
Why is car insurance so expensive for young drivers?
Car insurers base premiums on risk profiles and past accident data. Sadly, both show younger people, particularly young males, to be the highest-risk drivers who are most likely to be involved in an accident. This is why car insurance is so expensive, particularly in the first year. However, it starts to become significantly cheaper once you have a year's no-claims bonus under your belt, as this proves to insurers that you aren't as risk-prone as some of your peers.
More small car guides
More expert car guides