Cheapest cars to tax 2022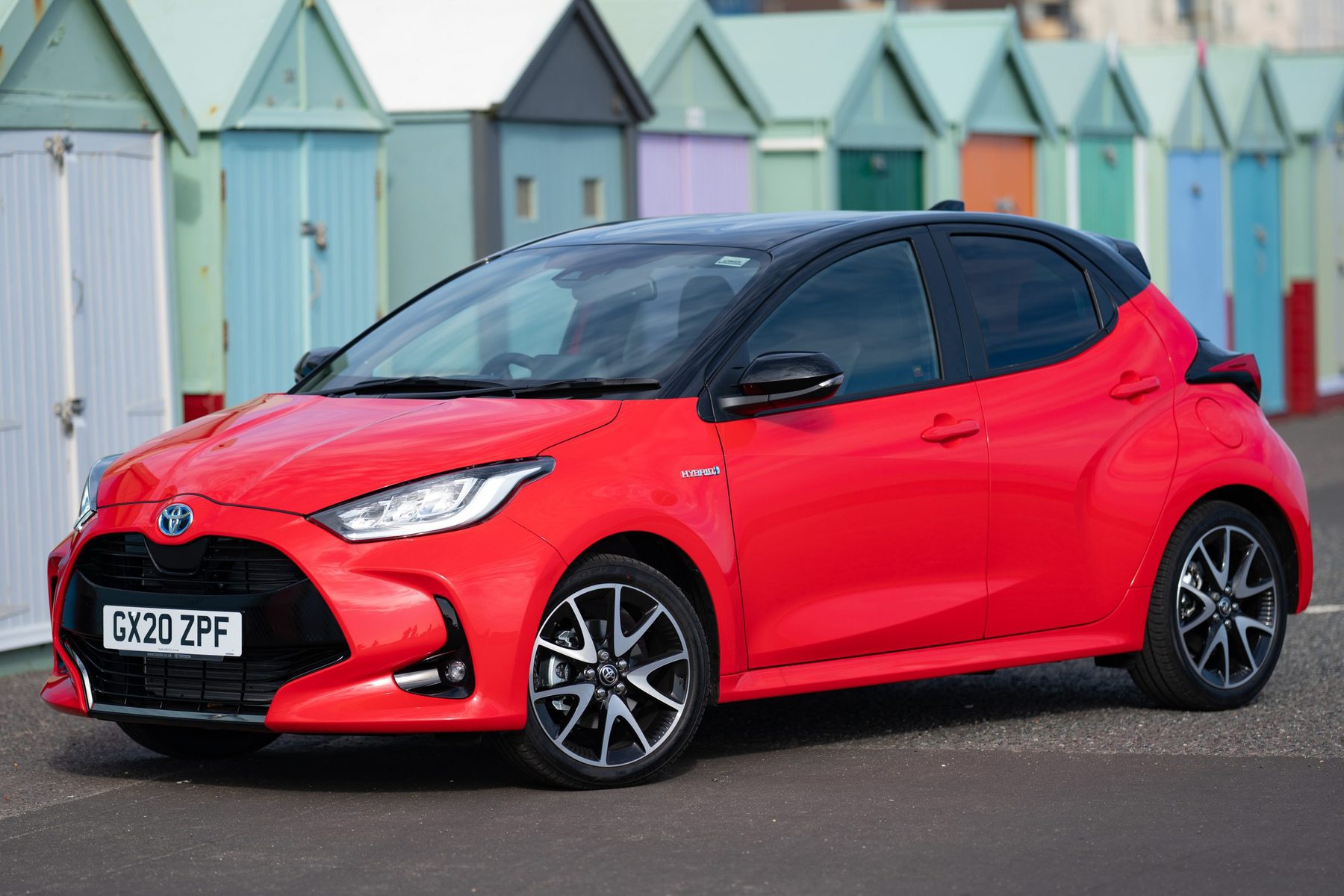 Did you know you can be charged almost £2,400 in first-year road tax for some new cars? What's more, some vehicles also come with several years of 'expensive car' premiums after that – despite the supposed simplicity of the current 'single-rate' vehicle tax format.
It's potentially a bit of a minefield for those seeking the cheapest cars to tax. Help is at hand, though. Here, we're going to highlight 10 cars that are not only affordable to buy, but are also among the cheapest to tax.
Of course, they're not rated zero for road tax; only electric car owners currently pay nothing. But EVs also cost more to buy, putting them beyond the reach of many people seeking the cheapest cars.
All the cars we're looking at here will be good value in terms of monthly payments, while also proving cheap to tax.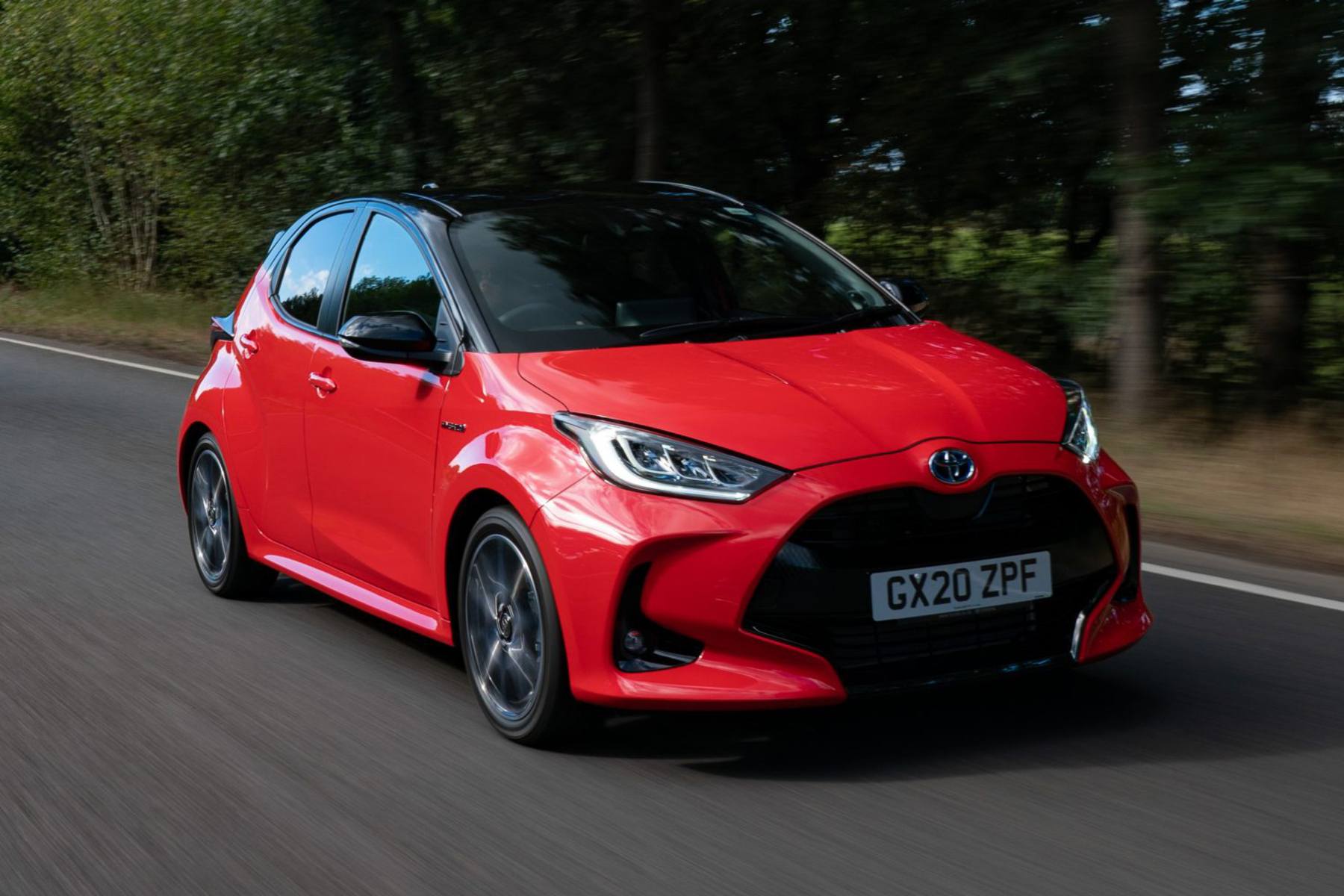 Toyota Yaris
The Toyota Yaris is a cheap road tax winner thanks to its petrol-electric hybrid drivetrain. This delivers super-low CO2 emissions from just 92g/km, along with impressive fuel economy. As it can often operate in EV mode, real-world fuel economy is strong, particularly if you drive mainly in town. Low CO2 emissions mean a first-year tax bill of just £140, and being a hybrid means the Yaris is classified as an alternative-fuel car. This results in a lower second-year tax rate as well. The latest Yaris is a sporty, distinctive-looking car, and is both refined and dynamic to drive. We're big fans.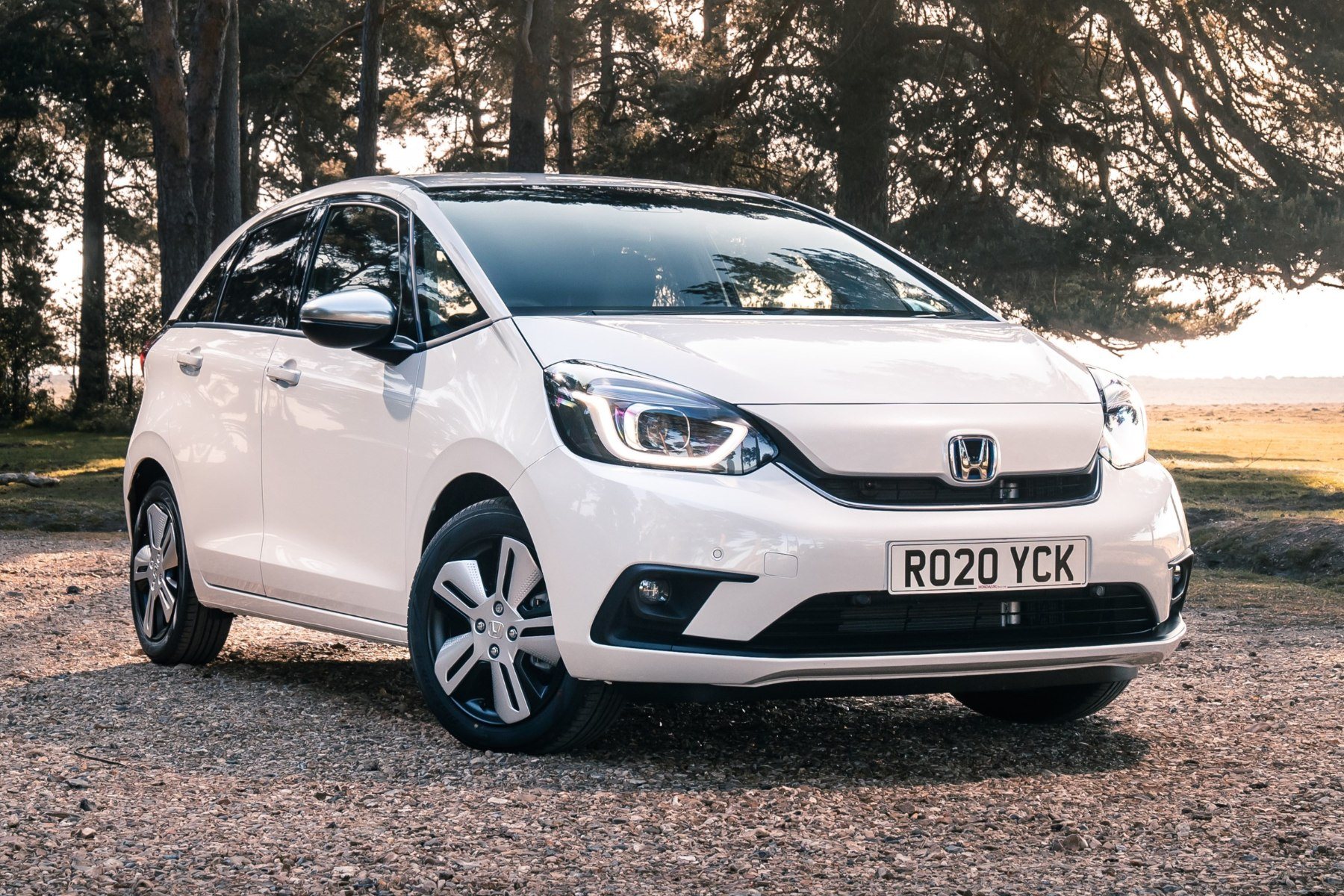 Honda Jazz
The Honda Jazz is another supermini-sized small car that has switched to a hybrid petrol-electric drivetrain. Not only does this mean it's able to run regularly in pure electric mode, it also brings a standard automatic gearbox into the mix. Those who drive mainly in the city will love it. Indeed, the latest Jazz is made for the urban jungle, being spacious on the inside despite compact exterior dimensions. It also has brilliant, almost panoramic forward visibility thanks to an ingenious split windscreen pillar. The EV assist gives it smooth acceleration away from a standstill, while low noise levels enhance the appreciably higher interior quality.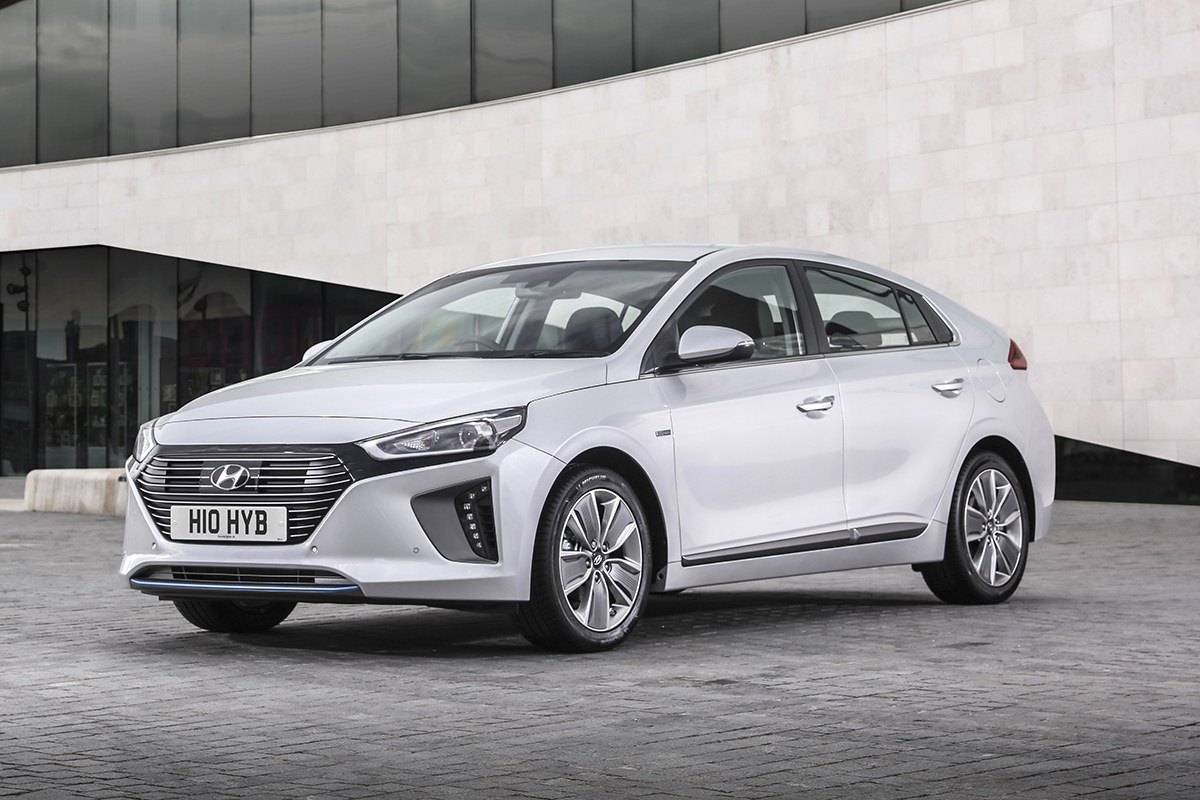 Hyundai Ioniq
Hyundai's Ioniq range of cars is an all-electrified line-up that consists of the Ioniq electric, plug-in hybrid and regular hybrid. The electric version gets zero road tax thanks to its zero tailpipe emissions, while owners of the plug-in hybrid pay very little, too. However, even the hybrid is a cheap car to tax, with tailpipe emissions of 102g/km resulting in a £160 first-year bill. The Ioniq is a family-sized five-door hatchback with a decent boot, and all models are very well-equipped. The hybrid system gives good real-world fuel economy, and reliability is virtually guaranteed by Hyundai's excellent five-year, unlimited-mileage warranty.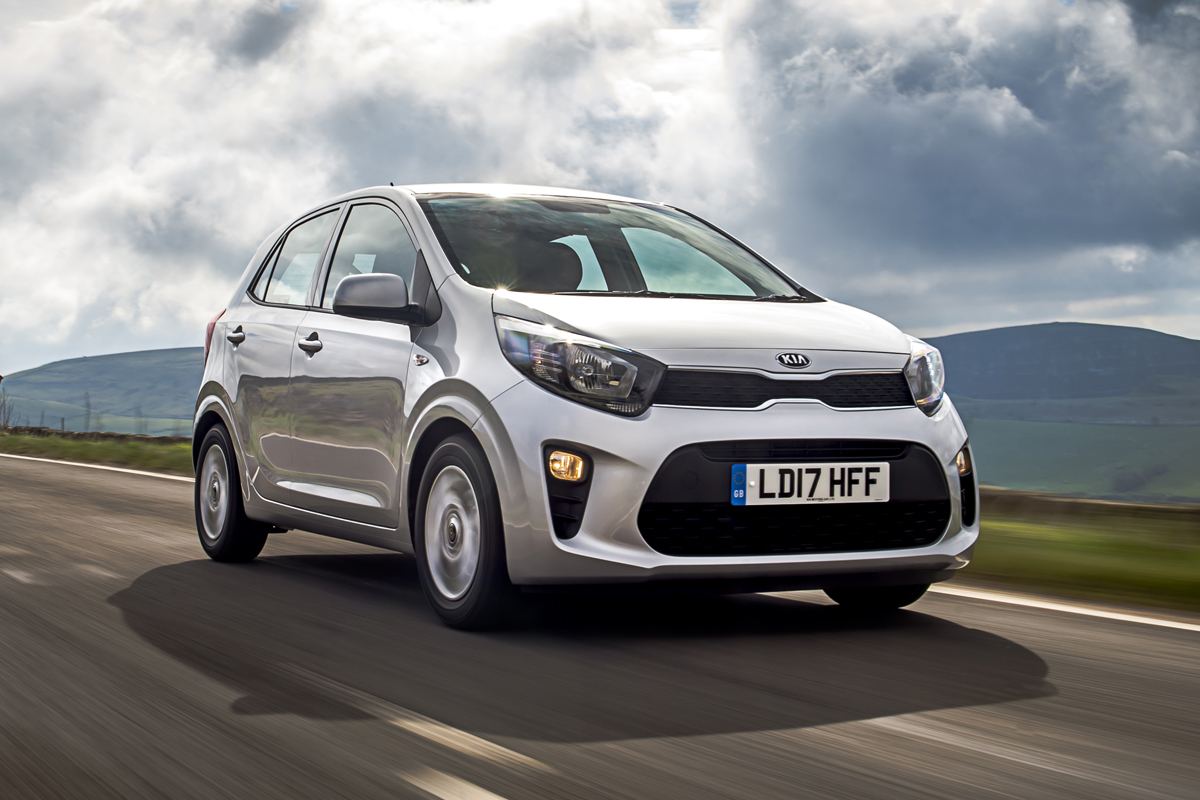 Kia Picanto
The Kia Picanto is a stylish five-door city car that measures less than 3.6 metres long. It's easy to drive and very straightforward to park. Yet it's also surprisingly roomy inside, with a practical rear seat that's actually big enough for adults, not just for children. There is an array of model grades, and all are cheap to tax, but the cheapest are the entry-level 1.0-litre '1' and '2' versions. These have small, efficient tyres that minimise drag and bring CO2 emissions down to 110g/km – giving a first-year tax bill of £170. As these Picantos are also the most affordable in the range, with prices starting from less than £12,000, it means they're also among the cheapest new cars you can buy, adding to the savings.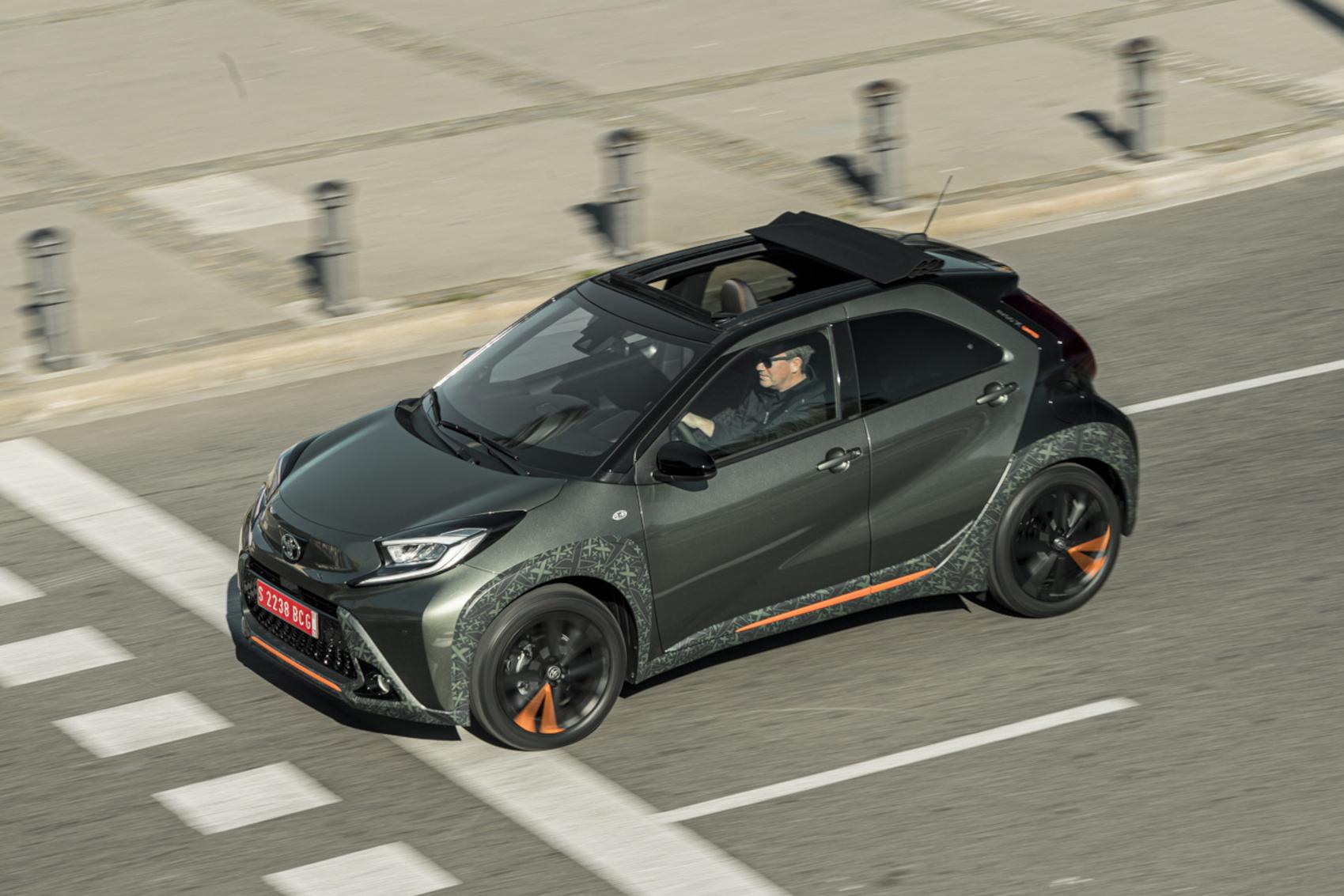 Toyota Aygo X
What's this, an all-new city car? Ultra-compact cars are becoming something of a rarity in the UK, as car makers concentrate on larger hatchbacks and SUVs. But Toyota is remaining loyal to this sector with the cool new Aygo X. It's a compact five-door hatch that's been given a crossover SUV makeover, complete with a raised ride height and chunky body styling. This makes it feel more commanding to drive, and it's also equipped with all the latest gadgets, including touchscreen infotainment. To keep prices low (they start from less than £15,000), Toyota doesn't fit hybrid tech – but the fuel-efficient petrol engine still delivers CO2 emissions from 109g/km, helping make this among the cheapest cars to tax.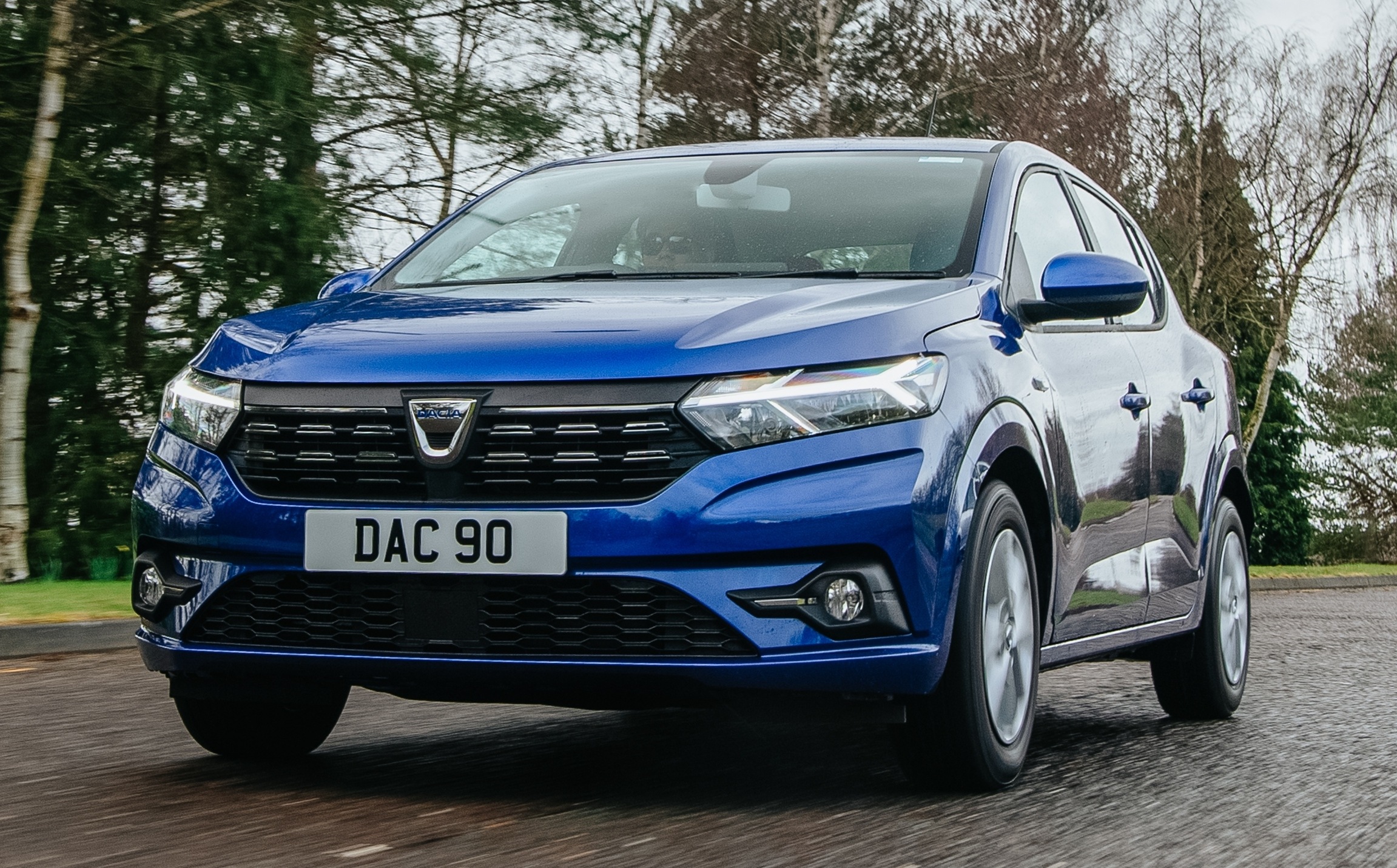 Dacia Sandero
The Dacia Sandero is the cheapest new car on sale in the UK, full stop. It costs from less than £12,000, which, for a car that's built on contemporary Renault Clio underpinnings and uses an advanced 1.0-litre turbo engine, is little short of incredible. You get air conditioning as standard even on the base car, but many buyers move up through the range because it's such good value. That said, it's the standard car with the smallest wheels that offers the lowest CO2 figure of 109g/km. If you want to save even more, you can choose a Sandero that runs on LPG. If you can find an LPG pump, it costs around half the price per litre of regular unleaded.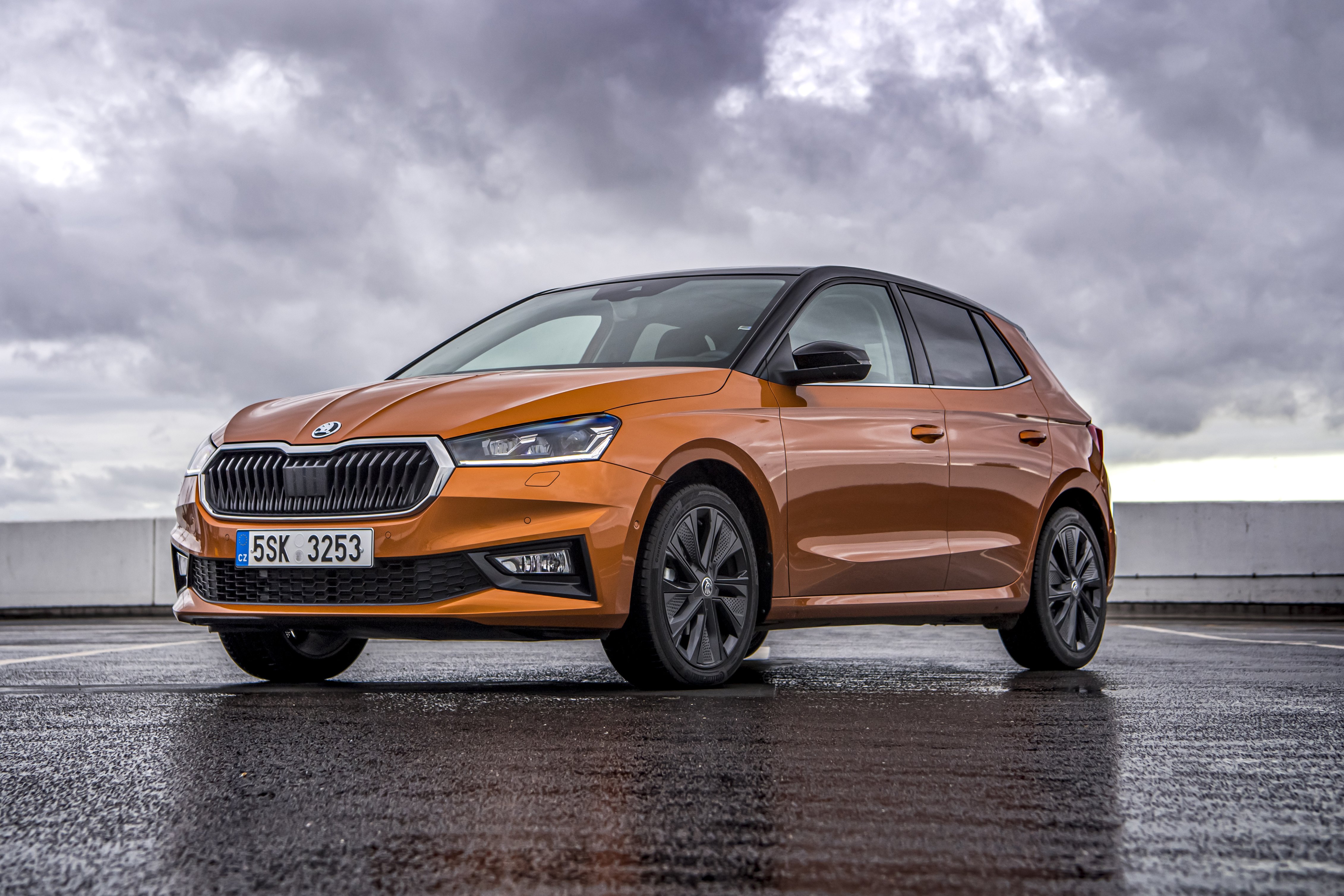 Skoda Fabia
The Skoda Fabia is a supermini that thinks big, literally. It's a little longer and wider than the small car norm, which has been used to create really impressive interior space, both in the front and rear. In fact, it's larger than all of its rivals and isn't far shy of a family hatchback. The boot is enormous too, with 380 litres of space being a match for a Volkswagen Golf. Yet this doesn't come at the expense of high emissions, with the entry-level 1.0-litre MPI 80 engine boasting CO2 from 116g/km. This gives an annual road tax bill of less than £200. Even the sprightly turbo engines, which have more pulling power, are still cheap to tax.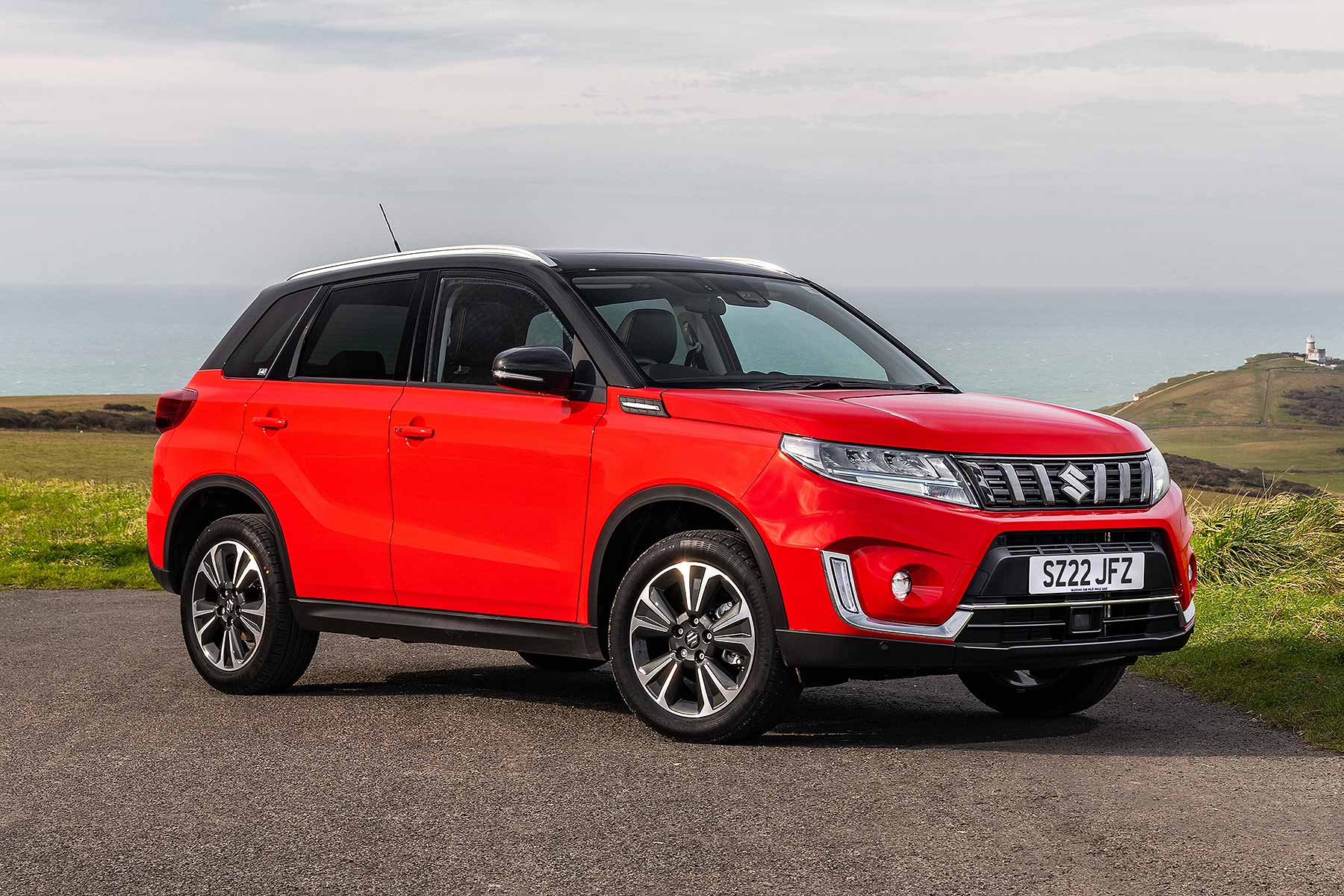 Suzuki Vitara
You may be surprised to discover you can get a family-sized SUV, with grippy all-wheel drive and an automatic gearbox, for an affordable price. It even comes with cheap road tax. Enter the Suzuki Vitara full hybrid: a new addition to the brand's line-up of Allgrip 4x4 models. OK, the hybrid Vitara isn't the fastest machine away from the line, but it has decent pulling power once on the move, and all versions offer a long list of standard equipment. CO2 emissions of 121g/km mean first-year road tax costs less than £200, plus you won't have to worry about the 'expensive car' tax premium either.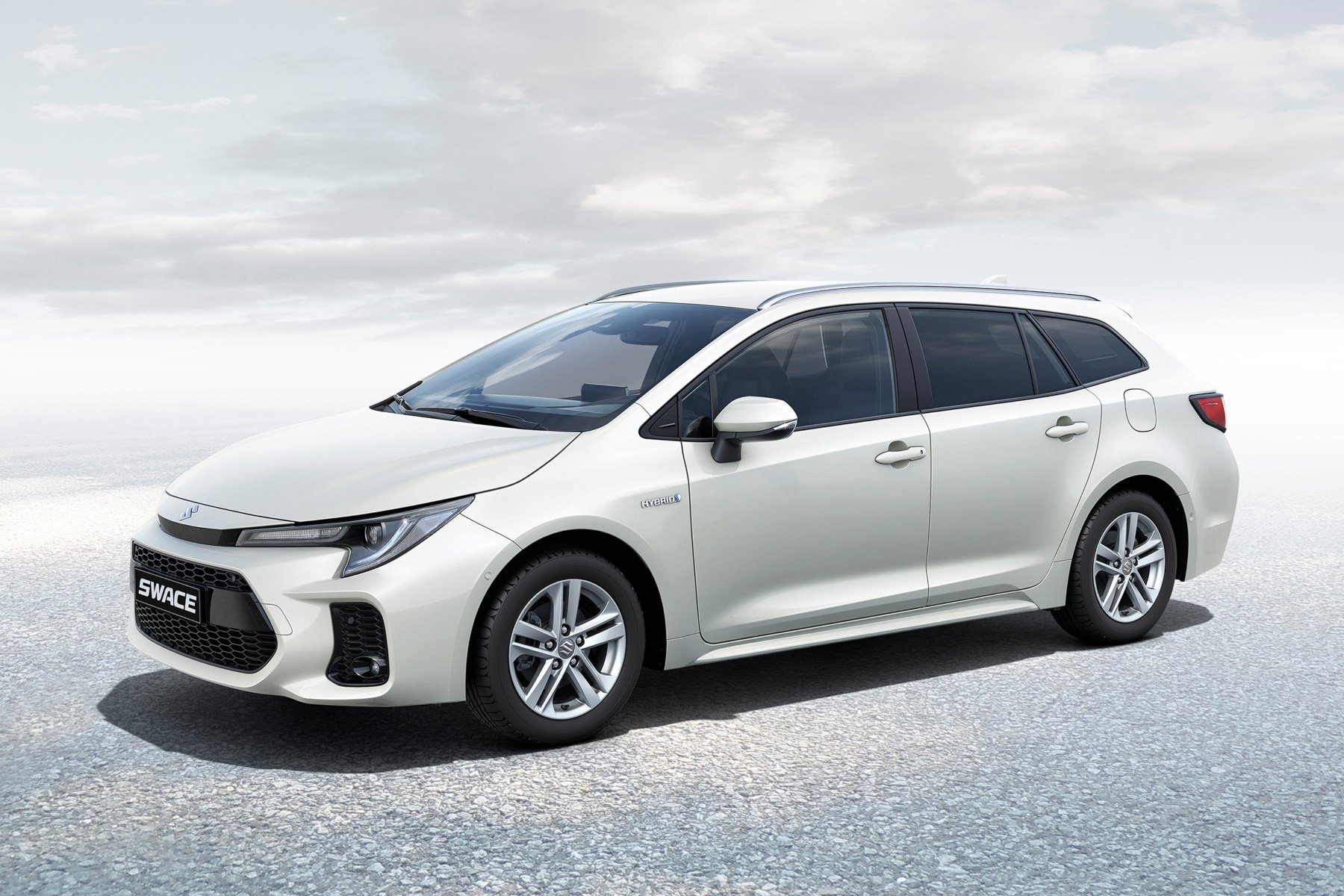 Suzuki Swace
Maybe you don't want an SUV, but do need extra luggage space for everyday practicality. Yet still, you don't want to spend a fortune on road tax. Enter Suzuki once again, with the hybrid-engined Swace estate. It's a rebranded version of the Toyota Corolla Touring Sports, sharing its almost 600 litres of seats-up load volume, which expands significantly with the rear seats folded. It also shares the 1.8-litre petrol-electric hybrid drivetrain, which is rated at just 103g/km CO2. This means £160 first-year road tax and, with list prices from less than £30,000, the cheapest possible rate for a non-EV in the following years as well.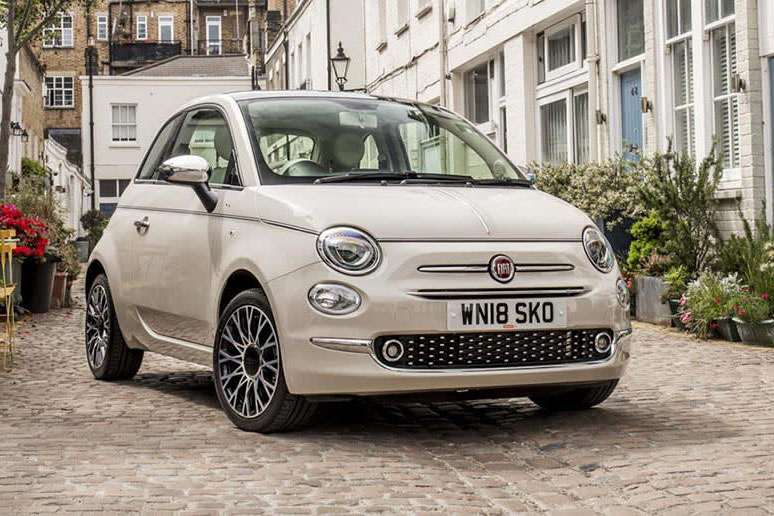 Fiat 500 Hybrid
The Fiat 500 has long been an affordable small car with a strong following here in the UK. An all-new version is now on sale, the Fiat 500 Electric, which qualifies for free road tax courtesy of its zero tailpipe emissions. However, prices start from well over £20,000, so it's not a car for everyone. In response to this, Fiat has kept the existing 500 Hybrid on sale. It's appreciably cheaper, and still affordable to tax due to sub-120g/km CO2 emissions. The mild hybrid tech doesn't allow the 500 to drive forward as a pure EV, but it does extend its engine-off running ability in town, helping to improve fuel economy.
Why do petrol and diesel cars cost more to tax than EVs?
The government is incentivising us to choose zero-CO2 electric cars by granting them zero road tax status. They are the only cars for which you won't pay a penny in road tax – even the lowest-emission petrol cars are liable for at least £155 in second-year road tax. There is a small benefit for picking an 'alternative-fuel' hybrid or plug-in hybrid over a regular petrol engine, but it isn't huge. At present, the only way to pay zero road tax is by going electric.
What is the first tax payment when you buy a new car?
The latest vehicle road tax calculator is based on a flat-fee system. The rates for the second-year tax payment and onwards are the same, depending on whether a car is petrol or diesel, pure electric or alternative-fuel. Where things differ is in the first-year rate. To incentivise low CO2 cars, the cost varies from zero-rated EVs right up to more than £2,300 for high-emitting petrol and diesel motors. The bands are now so tough, even the buyer of a mid-range model might end up having to pay nearly £600 in first-year road tax.
When did the current road tax system come into force?
The current single-rate tax system, with multiple rates for first-year road tax, came into force on 1 April 2017. Before this, road tax was purely based on exhaust CO2 emissions, with lower-emitting cars paying less than more polluting models. If you choose wisely, you can pick up a used petrol or diesel car that is charged just £20 a year for road tax. Money-saving motorists choose carefully to search out these vehicles.
More cheap car guides
More expert car guides