Cheapest SUVs 2022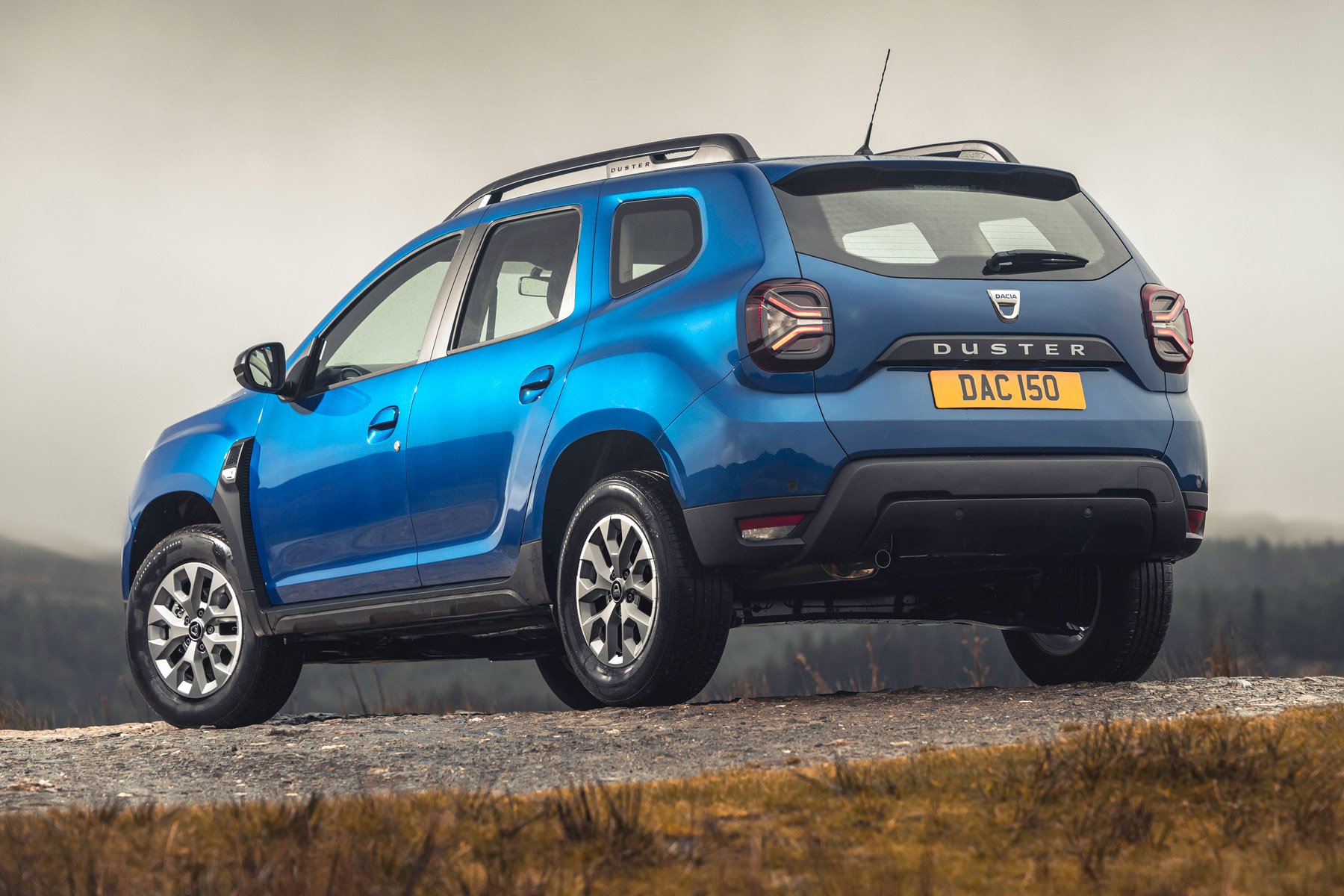 Everybody wants an SUV these days. Even those who might not necessarily have enough budget for a larger, more upmarket SUV still want to jump on the bandwagon – and ordinarily might look to the used car market instead.
Thanks to an array of competitively-priced models, though, SUV style is available without breaking the bank. Indeed, some of the cheapest SUVs in the UK actually cost less than a back-to-basics new supermini.
SUVs have high-up seating positions and tough body styling with ample rugged plastic to shake off supermarket scrapes. They generally have bigger and more practical boots than their hatchback alternatives, too.
Buying the cheapest SUVs in the UK shouldn't mean you have to go without essential features such as air conditioning, either. Some of the cars on this list have a haul of standard equipment well beyond their bargain-basement price tags.
Want SUV style on a budget? Let us be your guide to the cheapest SUVs in the UK.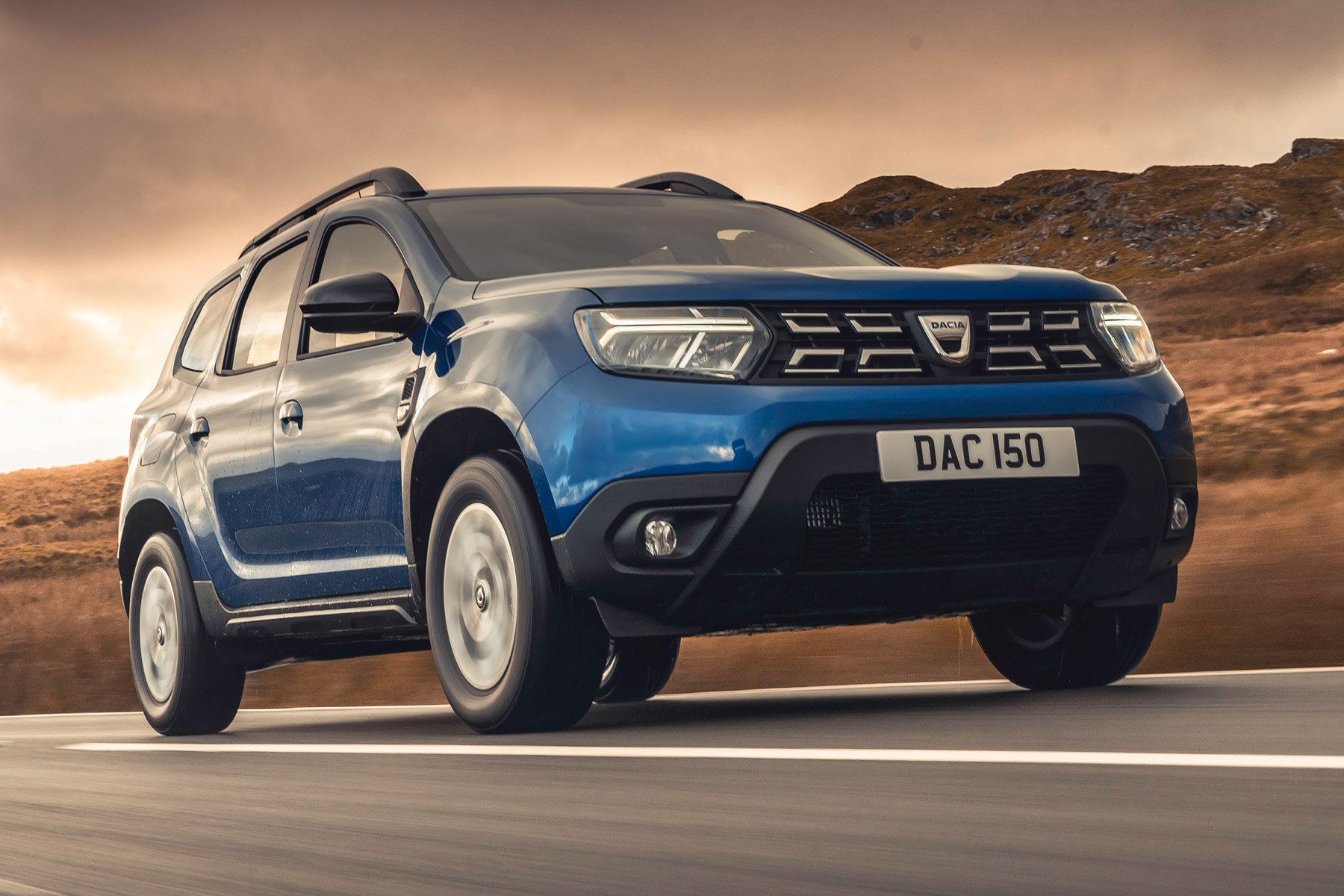 Dacia Duster
The Dacia Duster is, officially, the UK's cheapest SUV. Prices start from less than £15,000 – and while that version may not come with fancy alloy wheels or touchscreen infotainment, it does still have air-con, five seats, electric windows and a decent level of standard safety technology. Nonetheless, the basic Duster Essential is actually a rare sight on UK roads; so eye-opening is the value, most buyers move up to posher trims. The 0.9-litre turbocharged petrol engine sounds small on paper, but is a worthy performer – and it's far smoother and quieter than older non-turbo petrol engines. The Duster is also roomy, with more than enough space for a growing family, plus a large boot.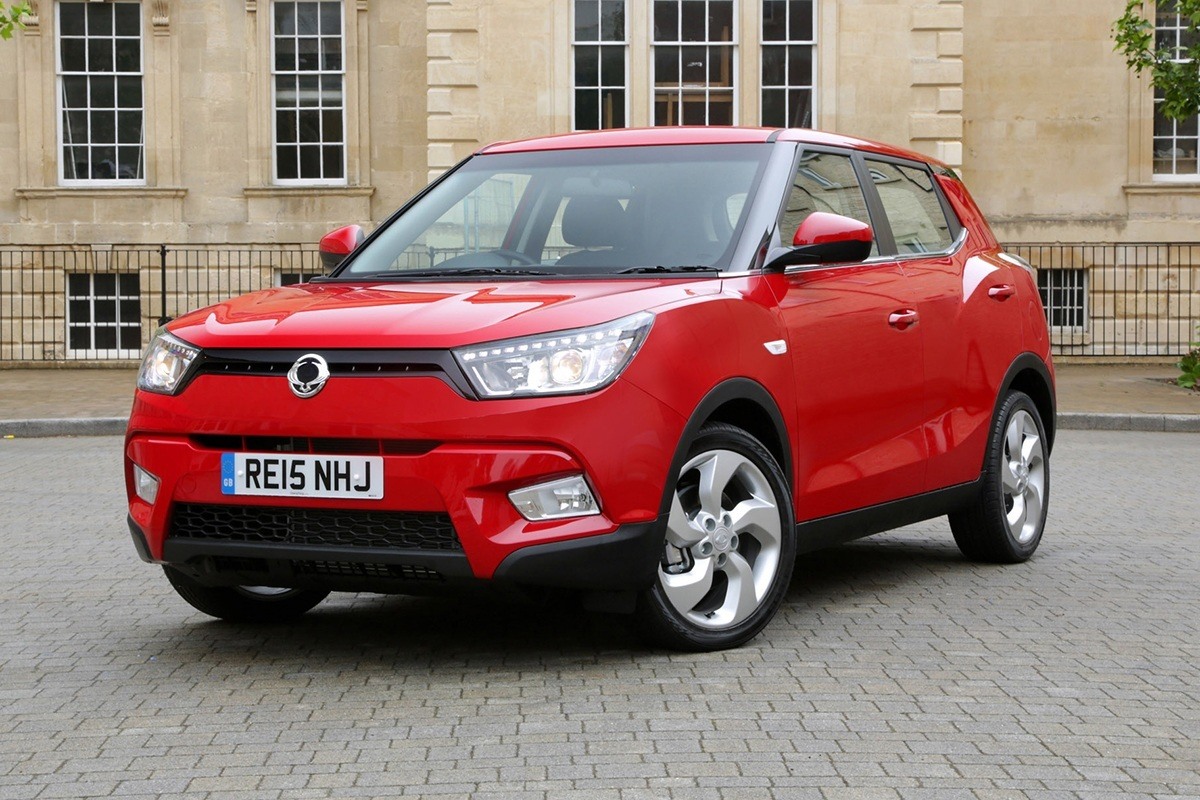 SsangYong Tivoli
The SsangYong Tivoli is getting on a bit these days, but competitive prices make up for that. Besides, the rugged five-door SUV can still cut it for those seeking great value for money. It's another SUV that starts from well under £15,000, but still comes with a useful 1.2-litre turbo engine that serves up 128hp. Equipment levels even in entry-grade EX grade are OK, while Ventura adds a whole host of extra gadgets. The Tivoli is roomy inside, with a far larger boot than something like a Volkswagen Golf. It's hard to ignore the firm's brilliant seven-year warranty either, particularly as it remains valid for 150,000 miles.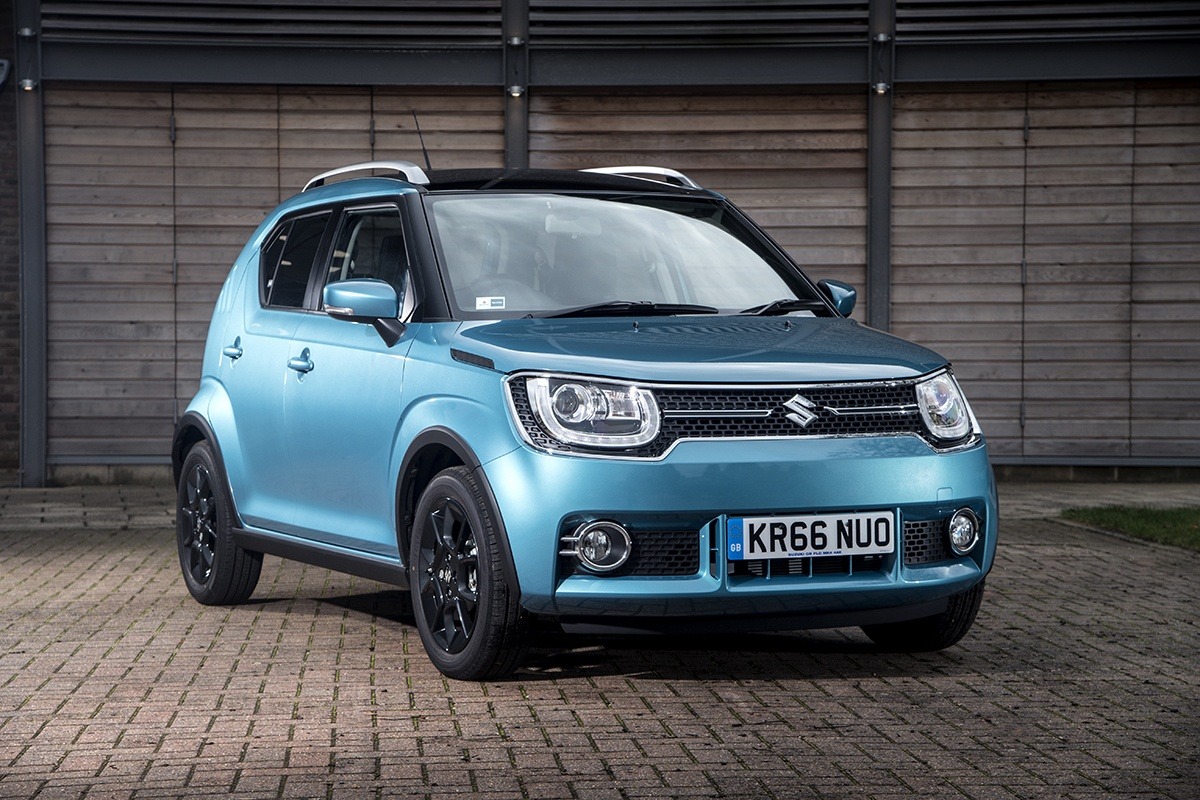 Suzuki Ignis
The Suzuki Ignis is a downsized SUV, a big off-roader seems to have shrunk in the wash. The city-friendly Ignis still packs in five-door practicality, though, and there's more room inside than you might think, particularly in the rear seats. Even the 267-litre boot is a reasonable size for a car that measures just 3.7 metres long. The 1.2-litre mild hybrid engine is efficient, with extended engine stop-start functionality to save fuel in town. Its light weight also means performance from the revvy motor is decent. You can order the Ignis with an automatic gearbox, and there's even a tiny 4x4 version with all-wheel drive.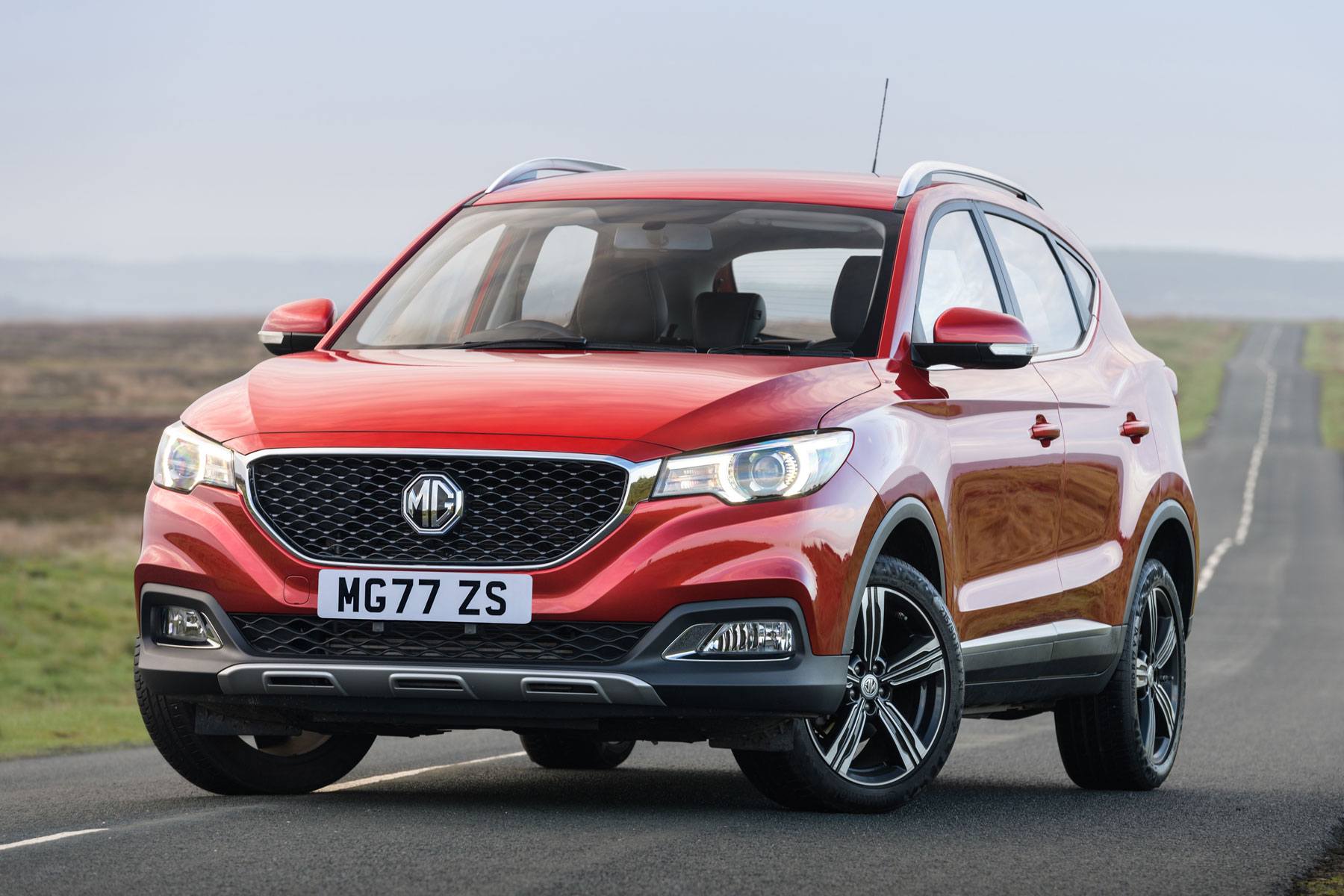 MG ZS
The MG ZS is the cheapest small SUV in the UK, undercutting alternatives such as the Nissan Juke. It has a big MG-branded front grille, distinctive side creases and, inside, a huge 10.1-inch touchscreen with Apple CarPlay and Android Auto connectivity. The 1.5-litre petrol engine is a bit noisy, though; if you can afford it, choose the much smoother and more easygoing 1.0-litre turbo, which should also save you fuel in everyday driving. You can also buy a fully electric MG ZS EV, although this costs around £10,000 more than the entry-level petrol-engined ZS.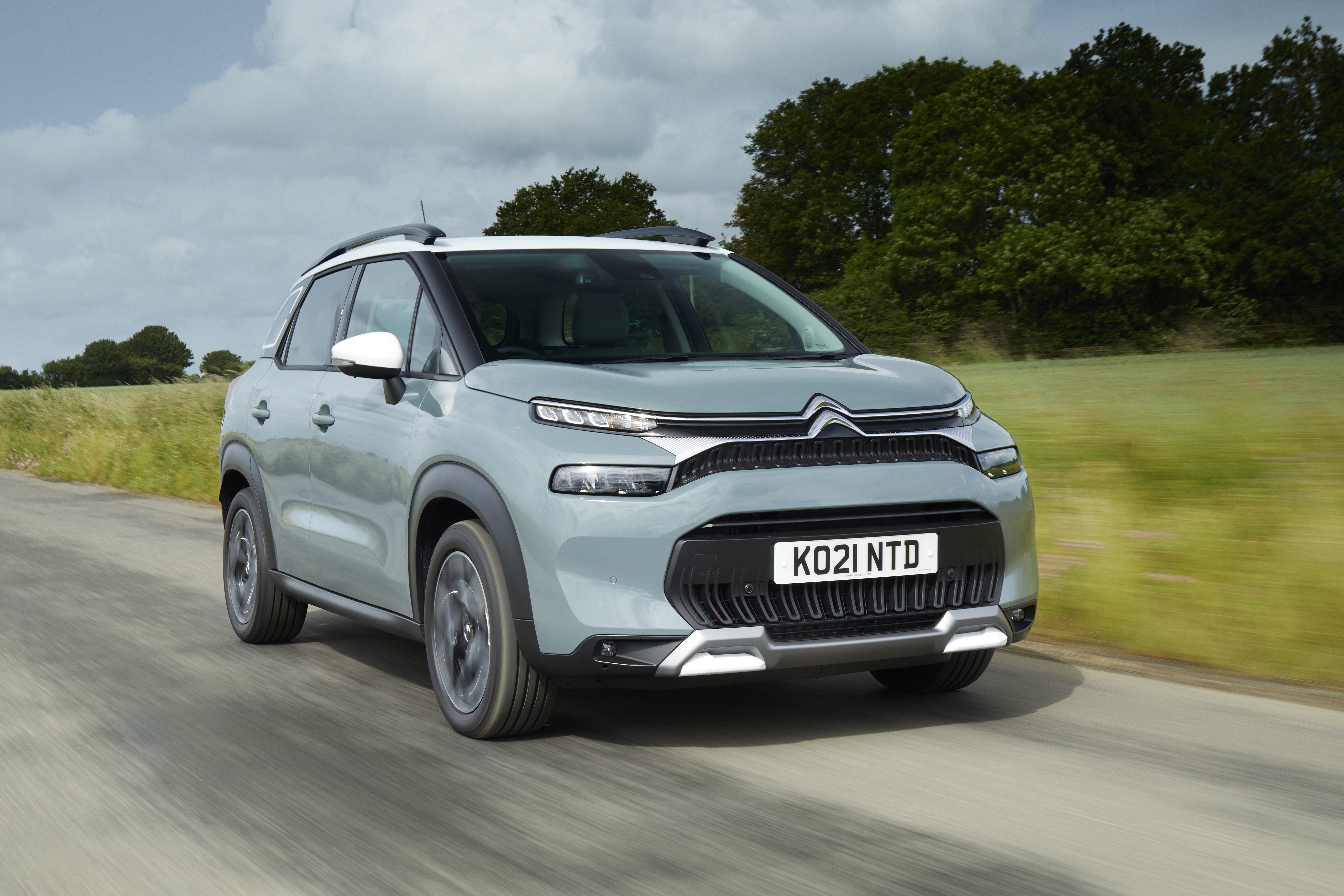 Citroen C3 Aircross
Citroen has recently enhanced the value of its C3 Aircross small SUV by introducing a high-value variant called C-Series. This caps the amount of configurability and other optional extras, to create a grade with all the essentials for a good-value price. All come with a smart Regal Red colour pack, 16-inch alloys, dark-tinted rear windows and automatic air conditioning. The 1.2-litre turbo engine is punchy enough, and the interior is more than spacious, with one of the biggest boots in the small SUV sector. The Citroen Advanced Comfort programme means ride quality and refinement are better than most in this sector, too.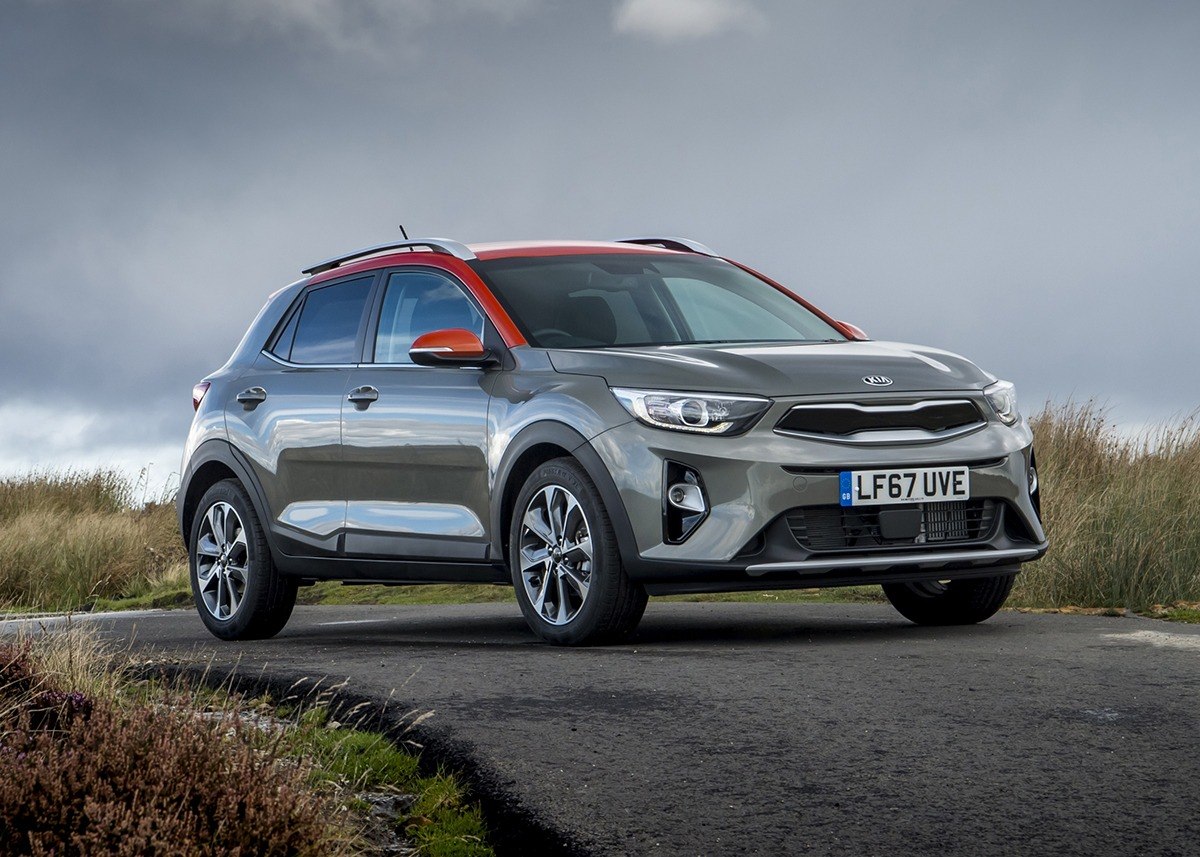 Kia Stonic
The Stonic is Kia's smallest SUV, with a sporty profile and gently curving rear wheelarches. It offers a nice array of configurability – you can pick contrasting roof colours, for example – and bright metallic paints will appeal to the fashion-conscious. Prices start from less than £19,000, which brings 16-inch alloys, an 8.0-inch colour touchscreen, rear parking sensors and cruise control. The 1.0-litre turbo engine is more than powerful enough and you can choose an automatic gearbox even on the standard grade, bringing self-shifting convenience for less than £20,000. Kia's seven-year, 100,000-mile warranty is an added draw.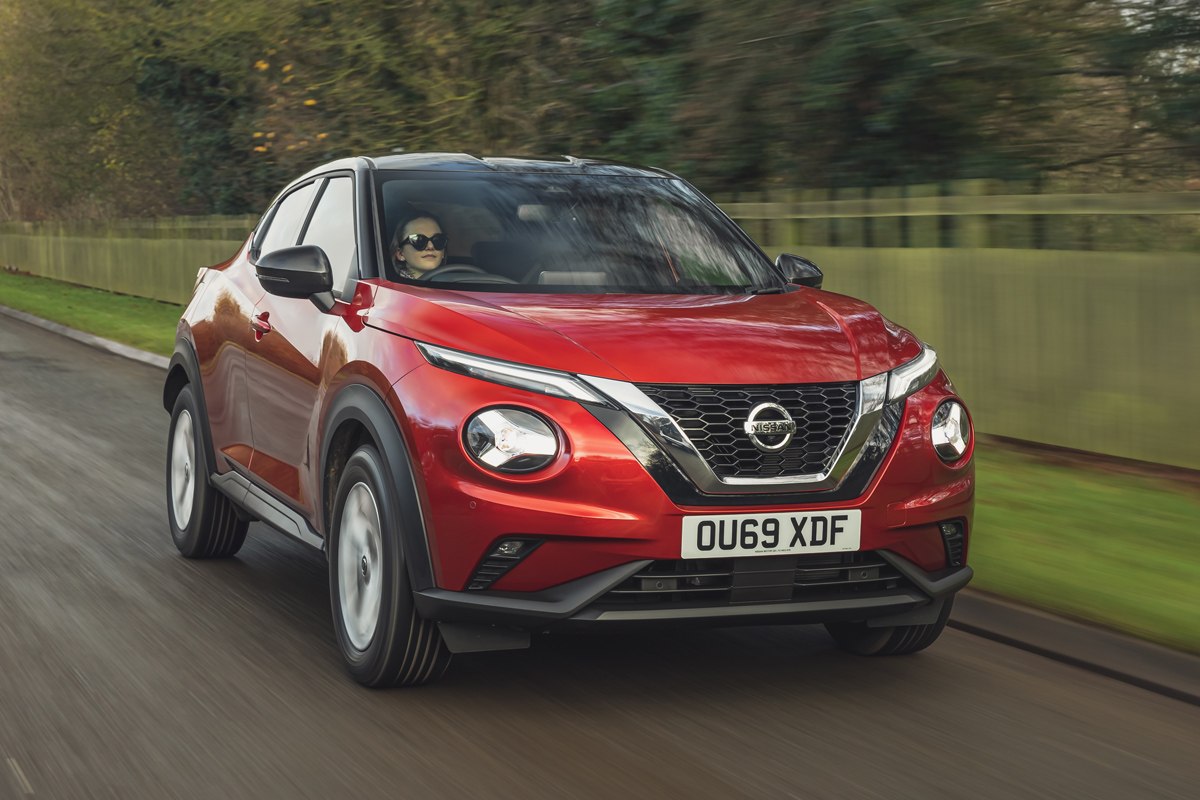 Nissan Juke
This was the car that founded the small SUV segment. The Nissan Juke was radical and opinion-splitting at launch, but went on to become a best-seller, a trend this second-generation model has continued. Nissan has fixed the flaws of the original Juke here: rear-seat space is far better and the boot is considerably more practical. It has a higher-quality interior too, with more modern functionality built into the dashboard. The single 1.0-litre turbo engine performs well, and is good on fuel. What hasn't changed is the radical appearance of the Juke. Indeed, with the latest LED lighting technology and sharper body-side creases, it's now more distinctive than ever before.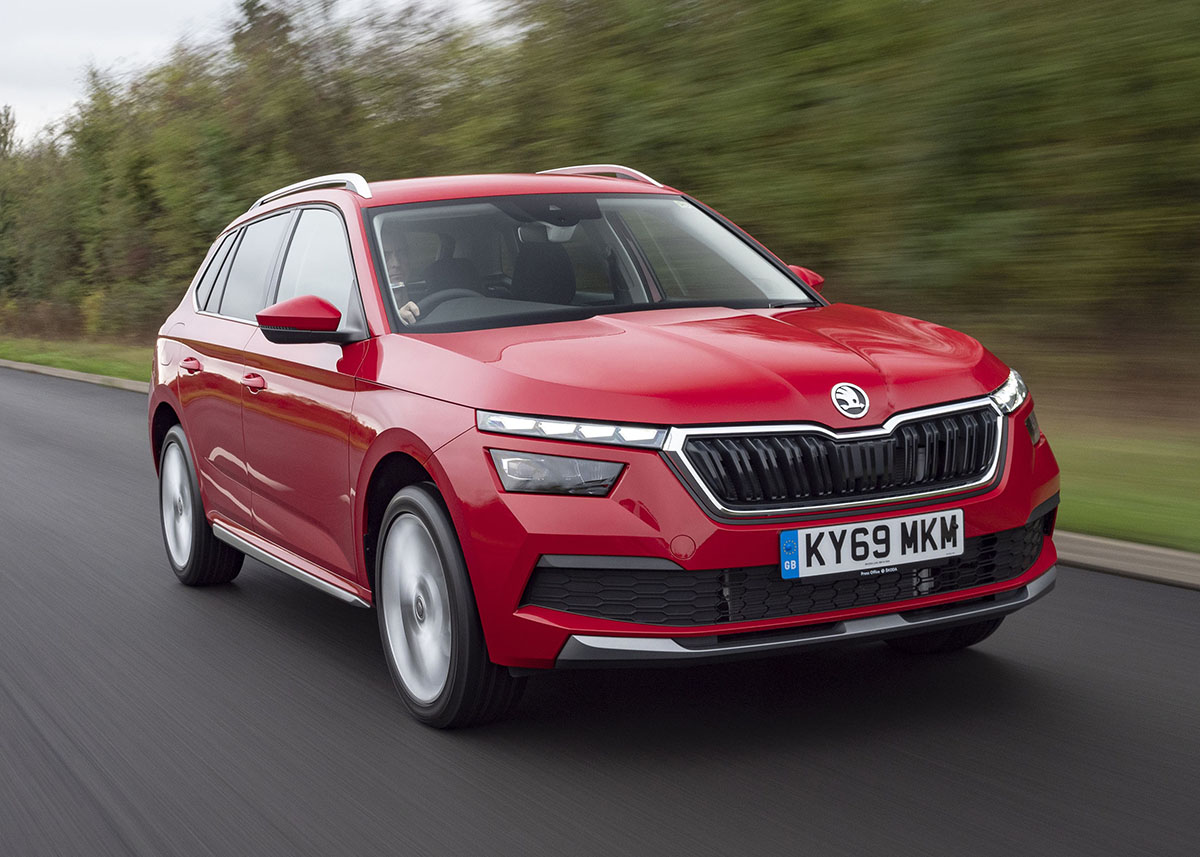 Skoda Kamiq
All Skoda's SUVs begin with a 'K' and the Kamiq is the smallest. It's closely related to the Volkswagen T-Cross, but comes in at a lower price. This doesn't bring a lower level of sophistication, though. The TSI turbo engines are just as smooth and free-revving, and there's a similarly strong haul of standard safety kit. The Kamiq is roomy inside, its rear seats are well configured and the boot is larger than the (already vast) Skoda Fabia supermini. Prices start from well under £20,000 and it's an affordable step up the range to models with more equipment – for those who can add a few pounds onto their monthly payments.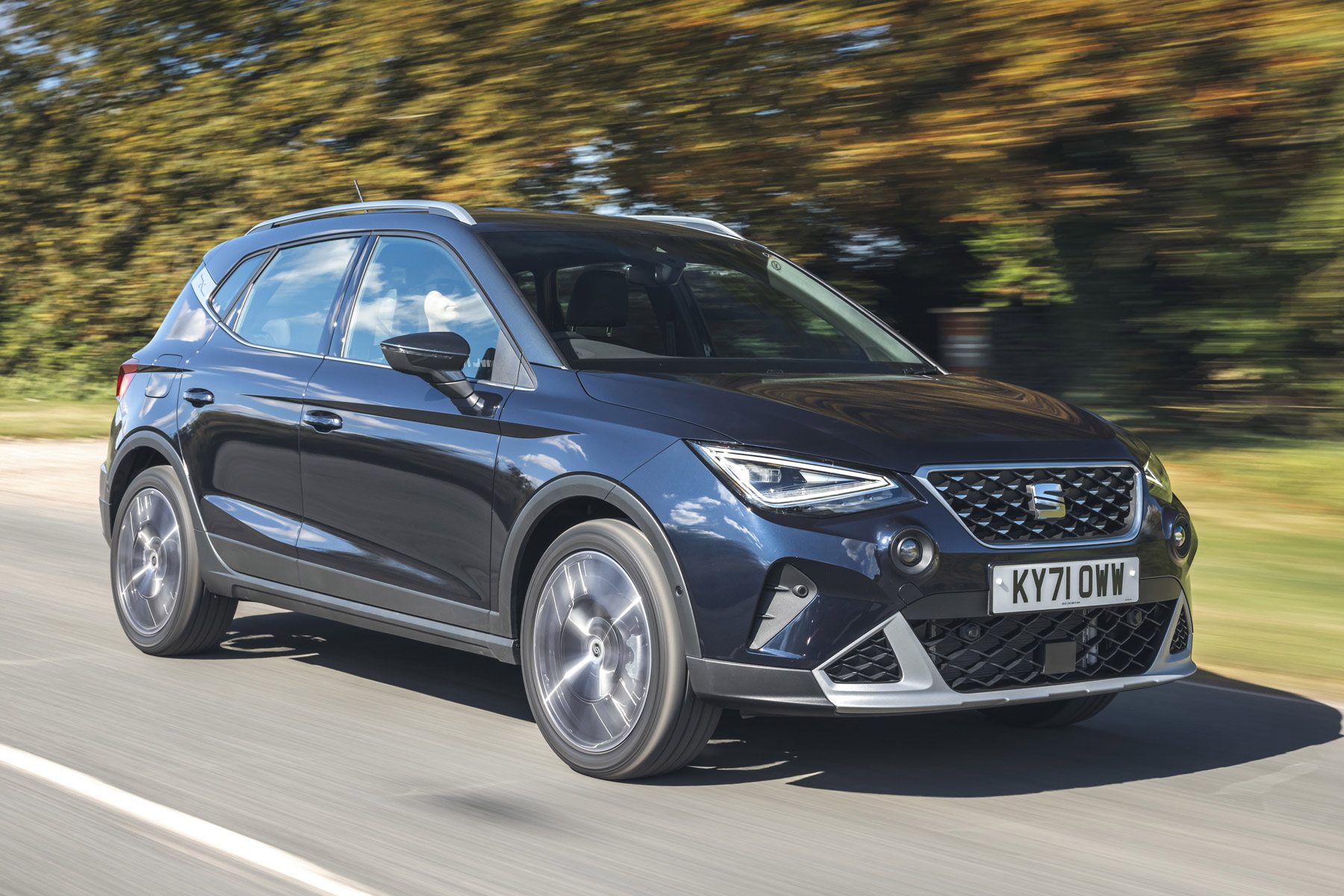 SEAT Arona
SEAT has recently revised the Arona. Its small five-door SUV has gained sparking LED lighting tech, plus two added round lights at the front to give it a bit more character. There's also a refresh for the interior, which even extends to illuminated air vents for a bit more fizz when driving at night. The Arona is closely related to the Skoda Kamiq, but drives with a bit more verve, befitting the younger buyer profile of the SEAT brand. Youngsters will also like the amount of configurability available online, which stretches to contrasting roof colours and large, glitzy alloy wheels.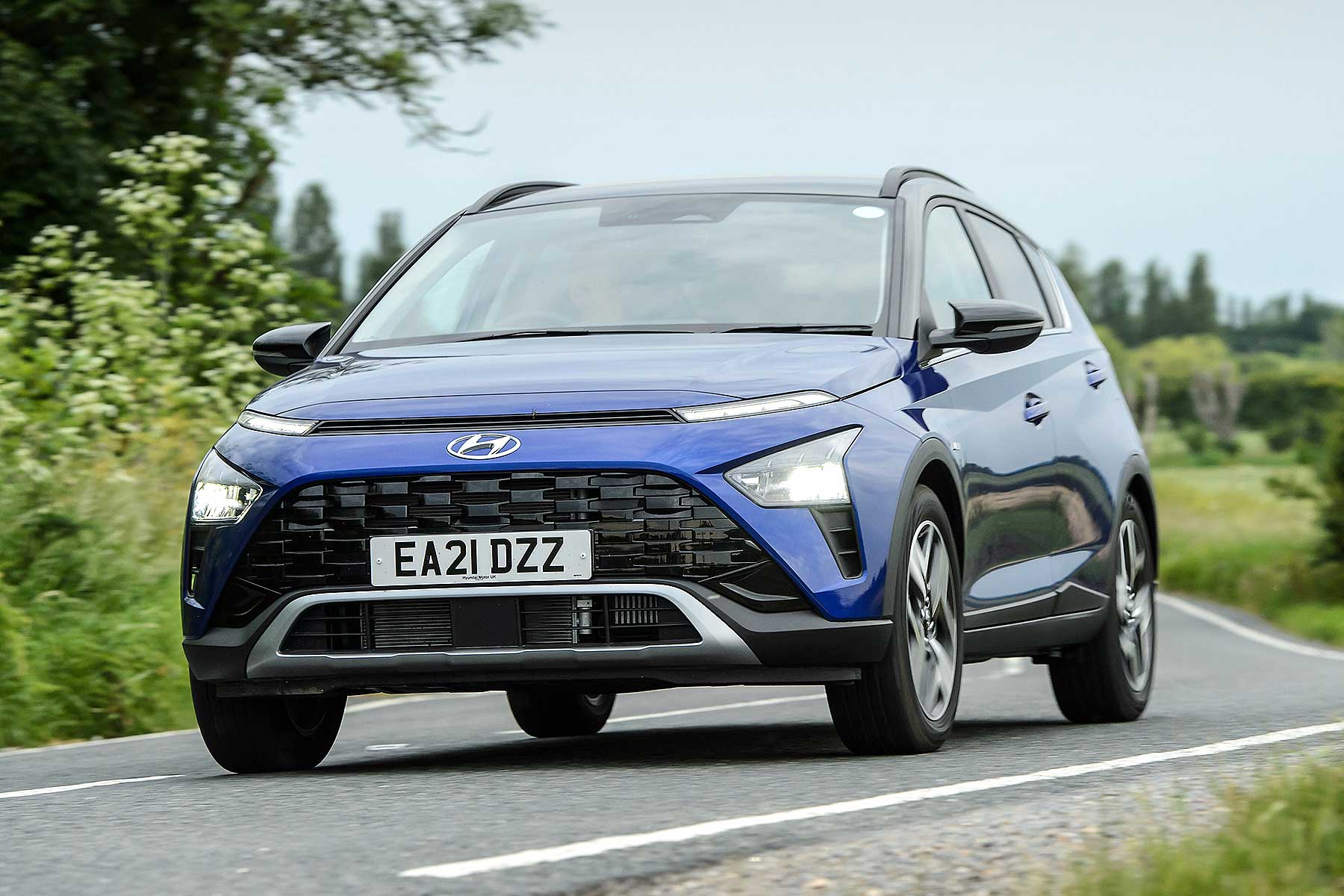 Hyundai Bayon
The Bayon is a new entrant into Hyundai's ever-growing line-up of SUVs. It's a roomier and more family-focused small SUV alternative to the more style-conscious Kona, offering front-running amounts of interior space and an ultra-practical boot (400 litres with the seats up and more than 1,200 litres with them folded flat). The Bayon's commodious cabin is well equipped and it benefits from the calming, more open-plan design style enjoyed by the newest Hyundais. Equipment levels are all-inclusive and even the entry-level turbo petrol engine performs well enough to haul a Bayon occupied by five people.
Do the cheapest SUVs come with a good warranty?
You might think you have to put up with a short warranty on the cheapest SUV, but the reality is that all new cars come with at least three years of full manufacturer coverage. And the best go much further: Hyundai offers five years and no mileage limit, MG offers seven years and 80,000 miles, while Kia has seven years and 100,000 miles of cover. SsangYong tops the table with seven years and 150,000 miles.
Are the cheapest SUVs still safe?
Manufacturers generally don't short-change car buyers on safety, even when it comes to their cheapest SUVs. The latest model to be tested is the Hyundai Bayon, which was new in 2021. According to Euro NCAP, it was rated four stars for safety, with excellent levels of crash protection for both adults and children. It was a little more average in terms of active safety functionality, but still performed well enough in the ever-stricter tests. We also expect newer entrants to perform strongly, because car manufacturers know that safety sells.
Are the cheapest SUVs spacious enough for families?
The Dacia Duster proves that even if you buy the cheapest SUV in the UK, you'll still have enough space for four or five people inside. The Duster is roomy and genuinely family-sized, and it has a generous boot that's appreciably larger than a regular family hatchback. Even the smallest SUVs here, such as the Suzuki Ignis, are surprisingly spacious, and our selection of the 10 cheapest SUVs in the UK proves you don't need to compromise on space even if you're on a budget.
More SUV guides