Cheapest SUVs to insure 2022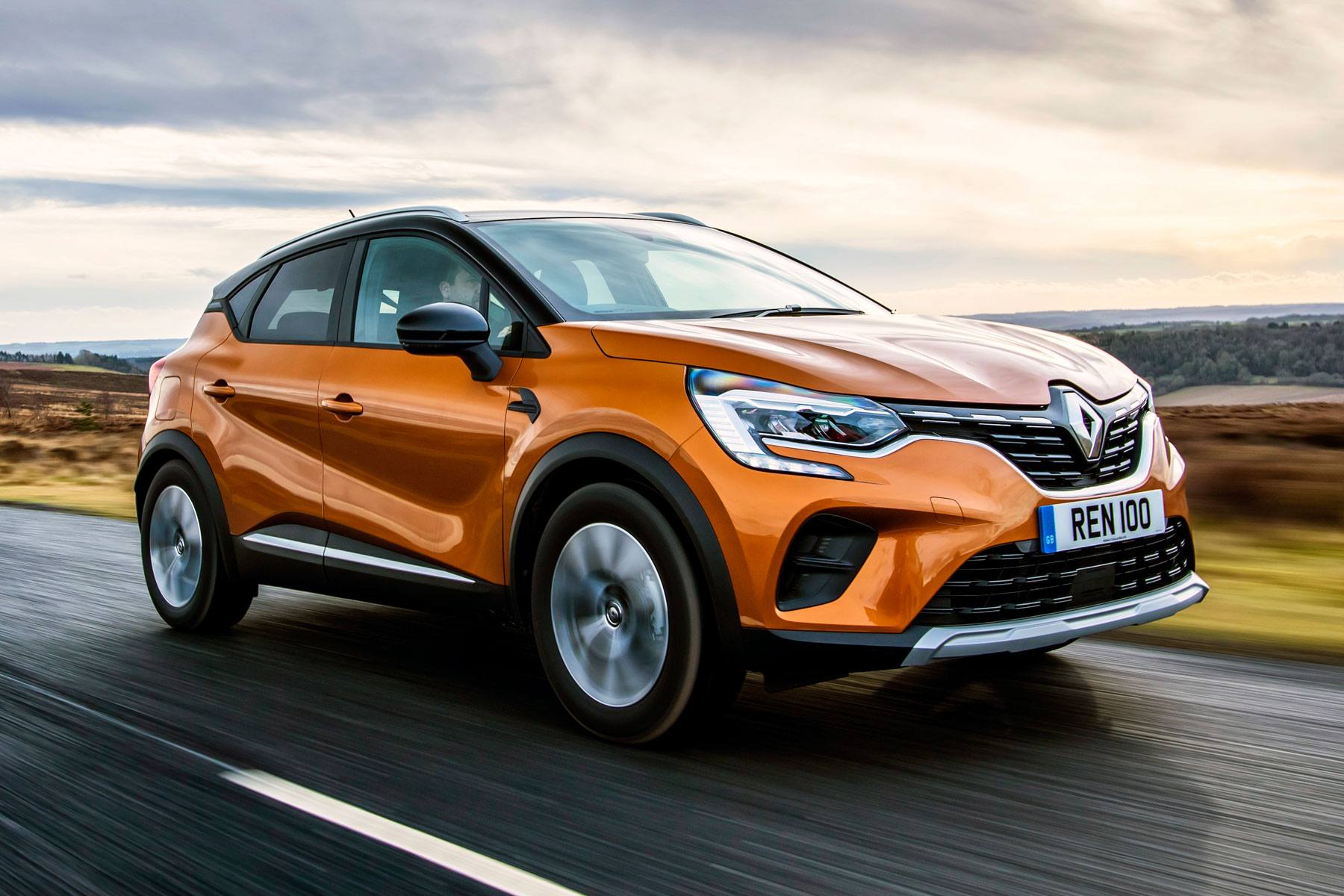 Everyone wants an SUV these days, or so it seems. These rugged, high-riding vehicles come in all shapes and sizes, and are actually now the most popular type of car on sale – beating more traditional alternatives such as superminis, saloons and family hatchbacks.
In years gone by, choosing an SUV often meant forking out a fortune for car insurance each year. These upmarket machines were not cheap to insure, which pushed up overall running costs accordingly.
Because they are so popular now, however, car manufacturers have designed smaller and more fuel-efficient SUVs that offer all the tough-looking style buyers love, but without the subsequently high annual car insurance premium.
Let us be your guide to 10 of the cheapest SUVs to insure, from the Renault Captur to the Nissan Qashqai. All offer plenty of practicality and fashion-conscious appeal, with the welcome bonus of saving you cash.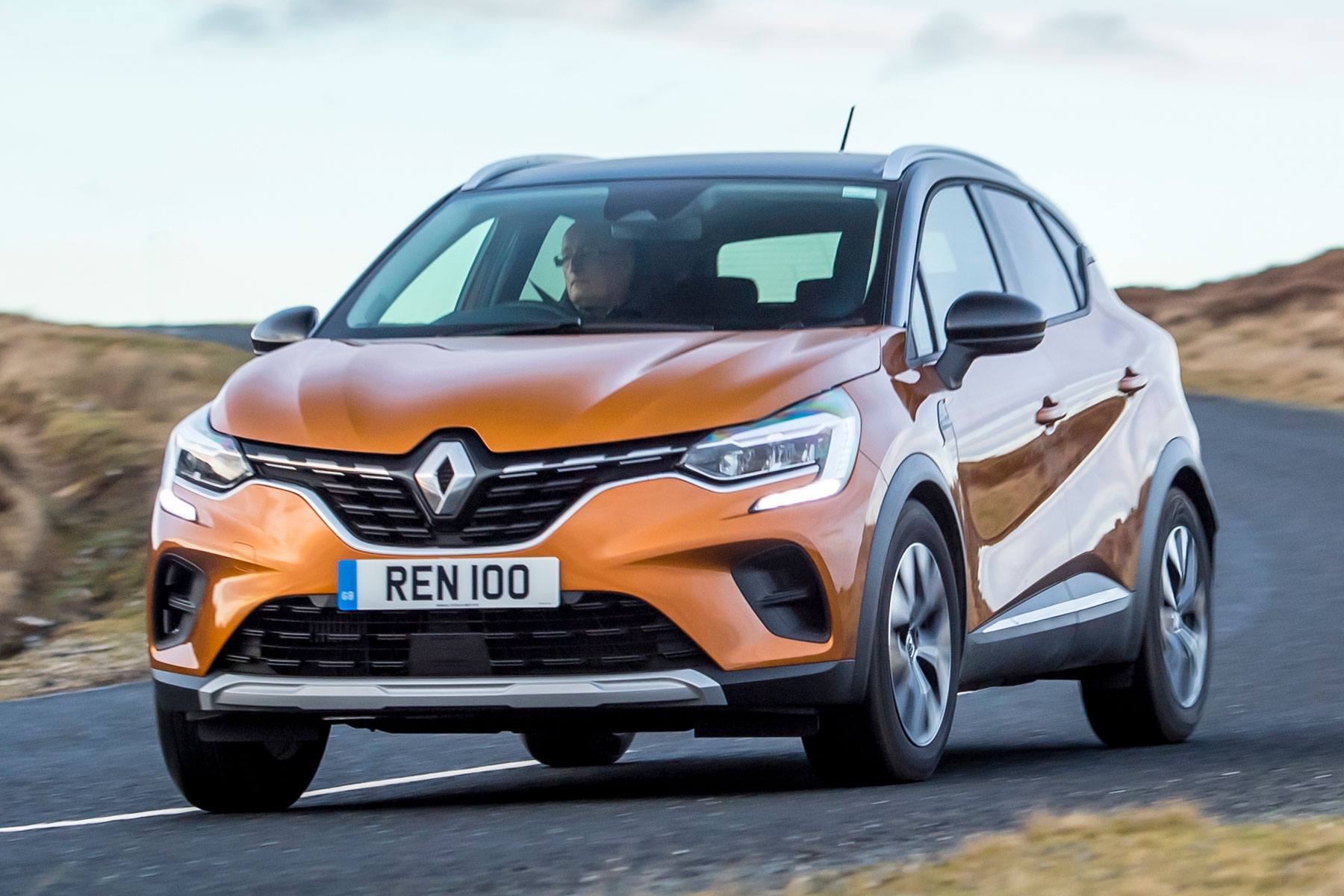 Renault Captur
The Renault Captur is our standout car, being currently the cheapest SUV to insure in the UK. In TCe 90 guise, insurance starts from a highly competitive group 7. It's so affordable, it's actually cheaper than the alternative Renault Clio supermini. Captur drivers enjoy a high-set seating position, while those in the rear have a decent amount of space – and it's easier to climb in and out of than a Clio, too. The smooth-running three-cylinder engine has more than enough power to drive even a fully-laden Captur, and that's before you factor in the appeal of its elegant lines and chic interior.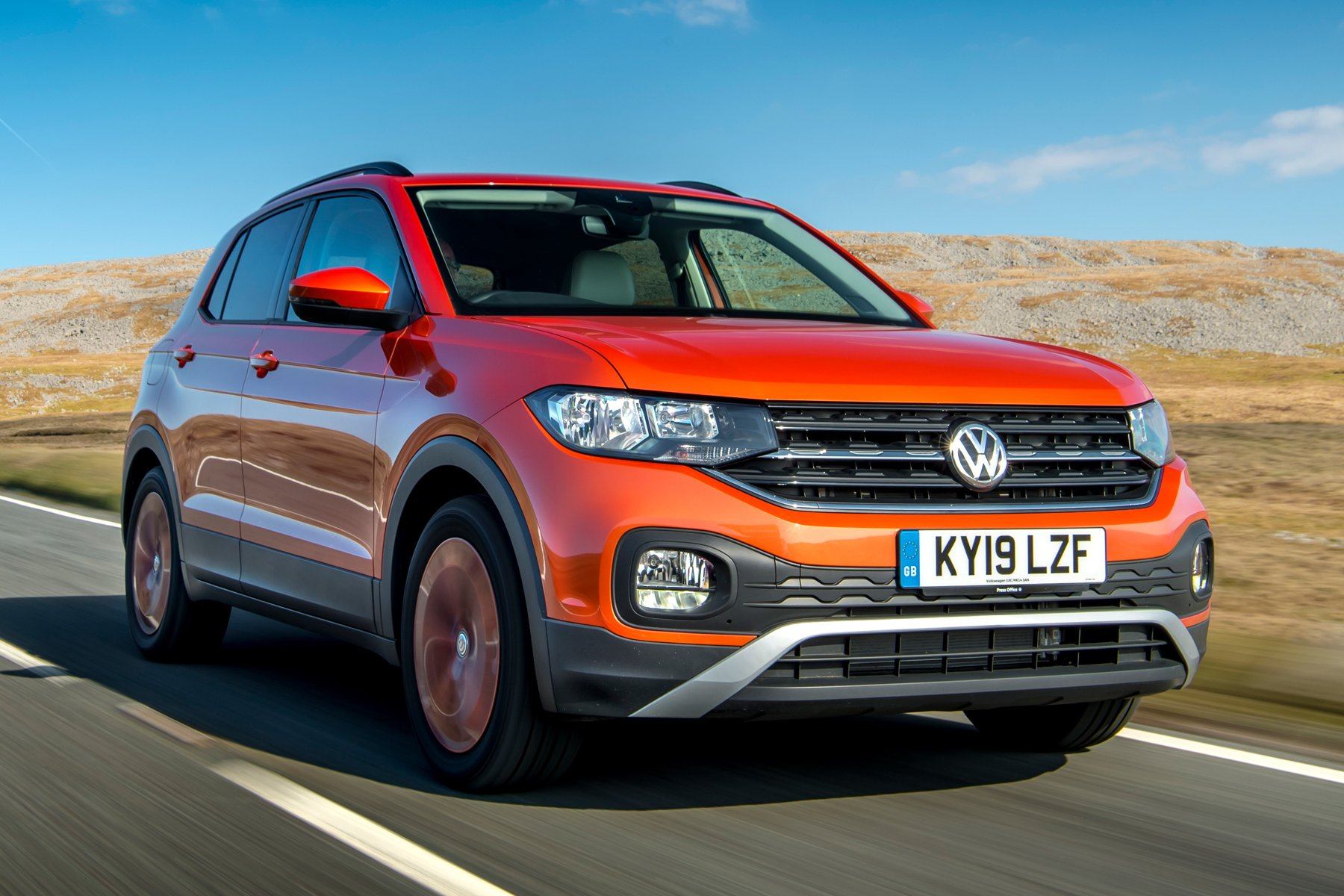 Volkswagen T-Cross
The T-Cross is Volkswagen's smallest SUV, sitting below the T-Roc. It's derived from the well-loved Volkswagen Polo and offers a similarly fuel-efficient range of engines. Because it's a higher-riding SUV, though, interior space is better, and the boot is a lot larger. It has a tough, squat appearance and feels extremely safe and solid to drive. Choose the entry-level 1.0-litre TSI petrol engine in SE grade and you'll benefit from cost-effective group 8 insurance. This version also has a decent amount of standard equipment, including a reassuring array of safety assistance tech to help you avoid accidents in the first place.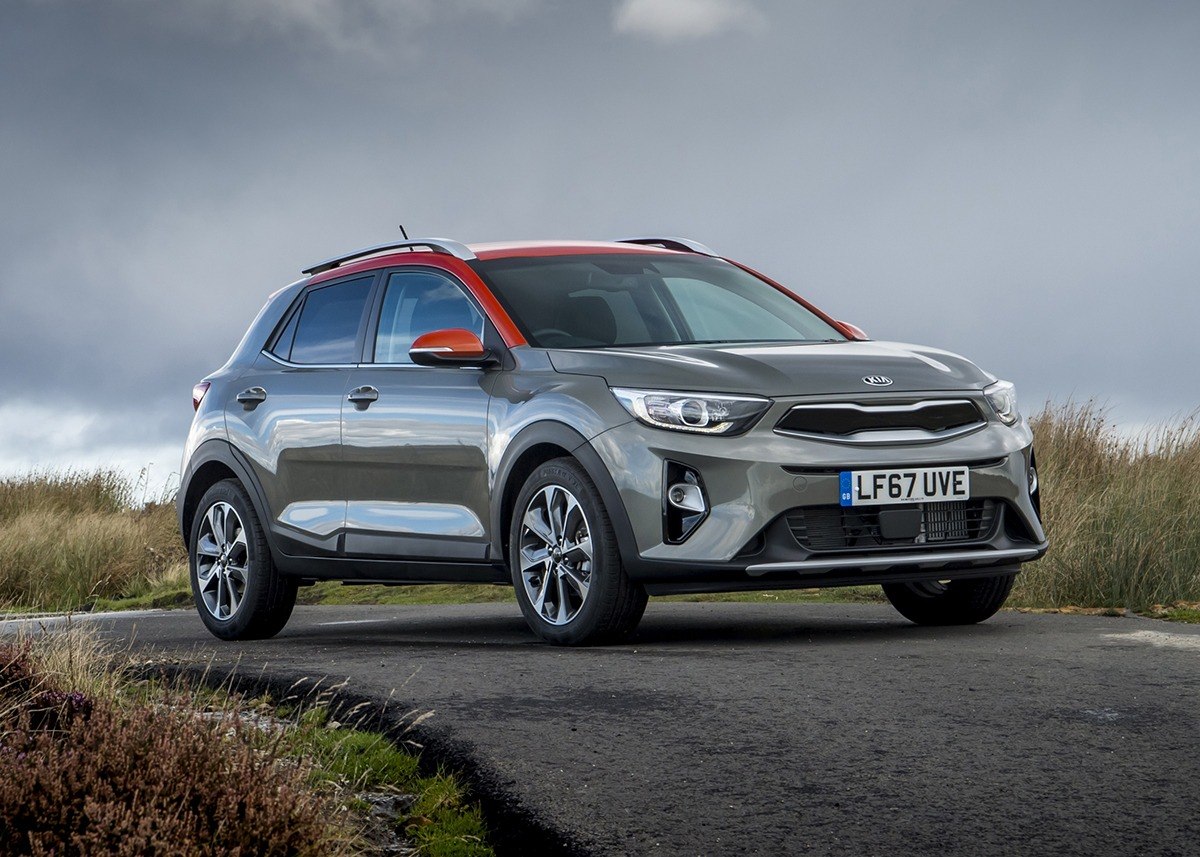 Kia Stonic
The sporty-looking Kia Stonic is a cool and curvaceous small SUV; we love its contoured rear wheelarches and squat stance. It's now even smarter thanks to the addition of the modern Kia logo, while the LED running lights are very distinctive. The core engine is a 99hp 1.0-litre turbo petrol, which boasts affordable insurance ratings as low as group 9. That's for the entry-level '2' grade, but even this is well equipped with no obvious omissions. The Stonic also comes with Kia's outstanding seven-year, 100,000-mile warranty for added peace of mind. A very reliable and robust SUV indeed.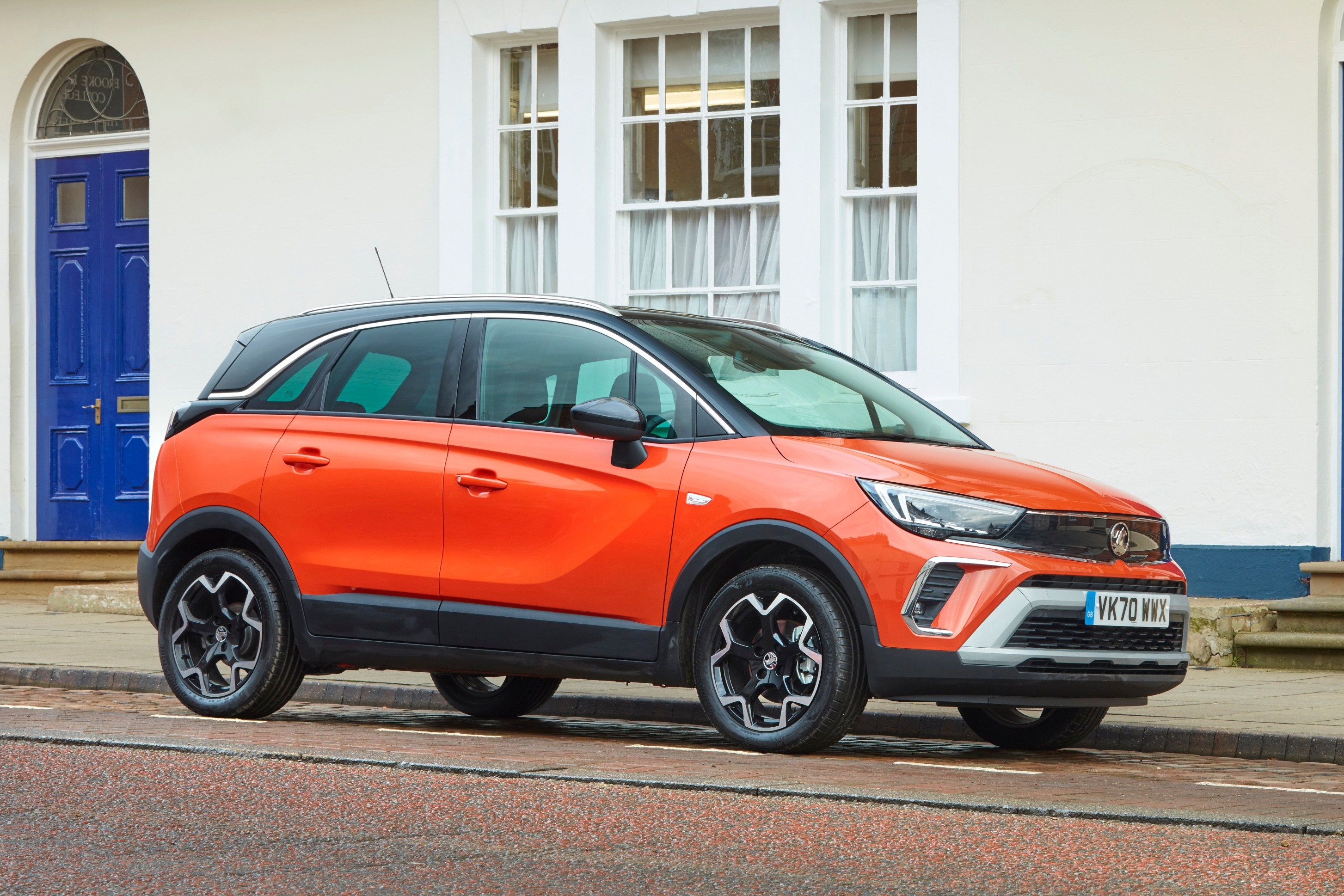 Vauxhall Crossland
Vauxhall offers two SUVs to small-car fans: the stylish, athletic Mokka and the more family-friendly and practical Crossland. It's the Crossland that is cheapest to insure, with ratings starting from group 9 for the turbocharged 1.2-litre Design model. This lovely little engine has plenty of power, is good on fuel and proves extremely refined even when being driven more enthusiastically. The roomy Crossland is quite MPV-like inside, with a super-practical rear seat and large, flexible boot. The latest model looks really smart too, with the black-panel 'Vauxhall vizor' front end setting it apart from SUV rivals.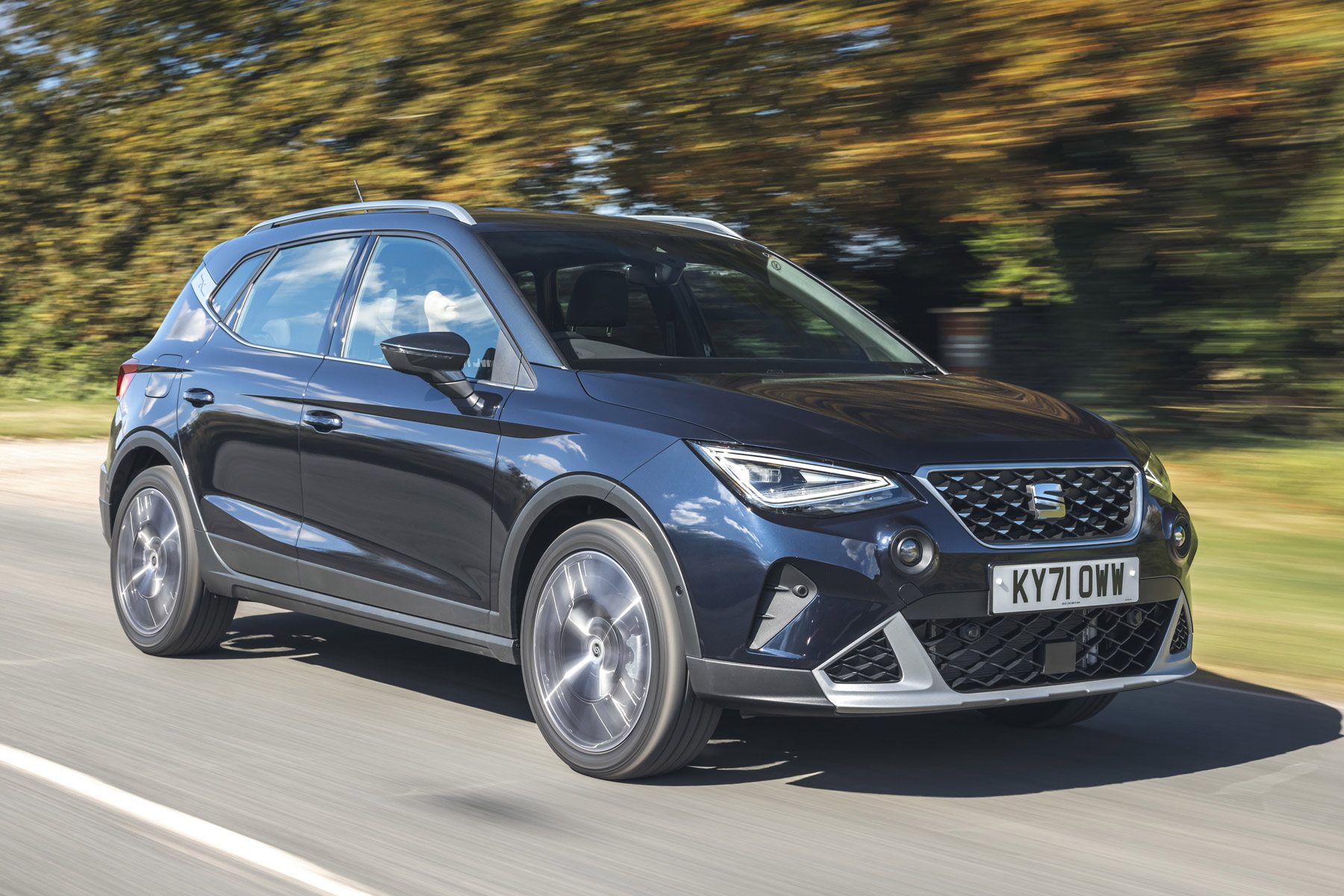 SEAT Arona
The Arona is the small SUV alternative to the long-running SEAT Ibiza supermini. Like many of its ilk, it sits higher off the ground and has a taller body and squarer profile, giving more space inside for rear-seat passengers and a bigger boot. It has recently been facelifted, with improvements to the touchscreen infotainment system and the general fit and finish. It looks more upmarket on the outside as well, with smart round LED running lights and a cool new script for the tailgate logo. The cheapest version to insure is the 95hp 1.0-litre turbo petrol, which has insurance ratings that start from group 9. 
Skoda Kamiq
All Skoda's SUVs begin with a 'K' and the Kamiq is the smallest of the lot. It competes with family favourites such as the Volkswagen T-Cross and SEAT Arona. We like the styling, which gives it the appearance of a large SUV that has been downsized, while a recent facelift gives it added presence. Being a Skoda, it's extremely practical and intuitive inside, with a spacious cabin and user-friendly simplicity that takes the stress out of driving. A competitive group 10 insurance rating for the entry-level 1.0-litre TSI engine helps take the stress out of the annual renewal premiums, too.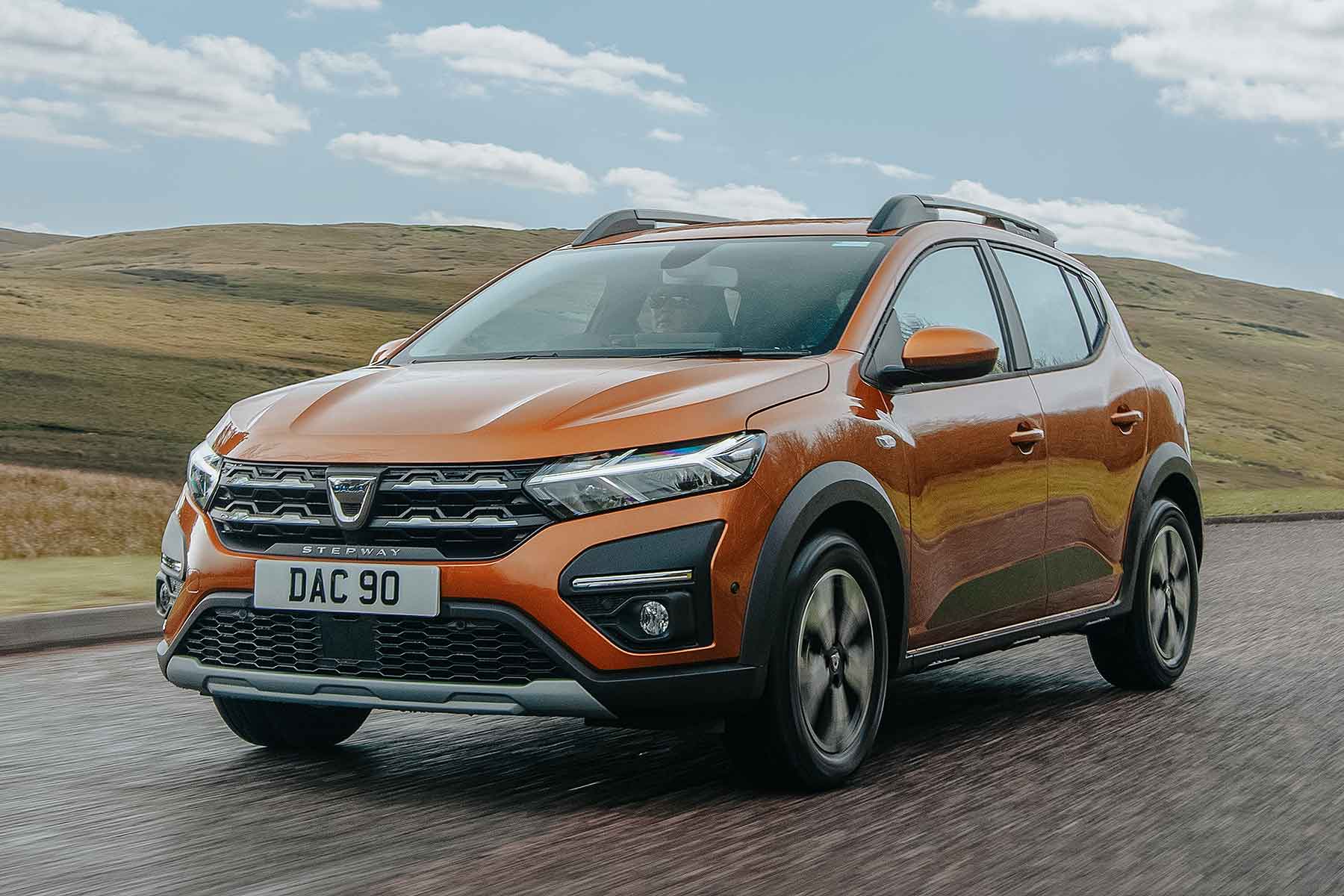 Dacia Sandero Stepway
The Dacia Sandero Stepway is one of the most affordable SUVs in the UK, with prices starting from just £12,995. OK, it is simply a crossover version of the Sandero supermini, rather than a full SUV, but it still has tough body styling, a raised ride height and a more assertive feel from behind the wheel. We think its presence here is justified. An added bonus for the Stepway is insurance that starts from group 10 – and that's for the muscular 1.0-litre turbo engine. You can also choose a bi-fuel version that runs on penny-pinching LPG as well as regular unleaded petrol.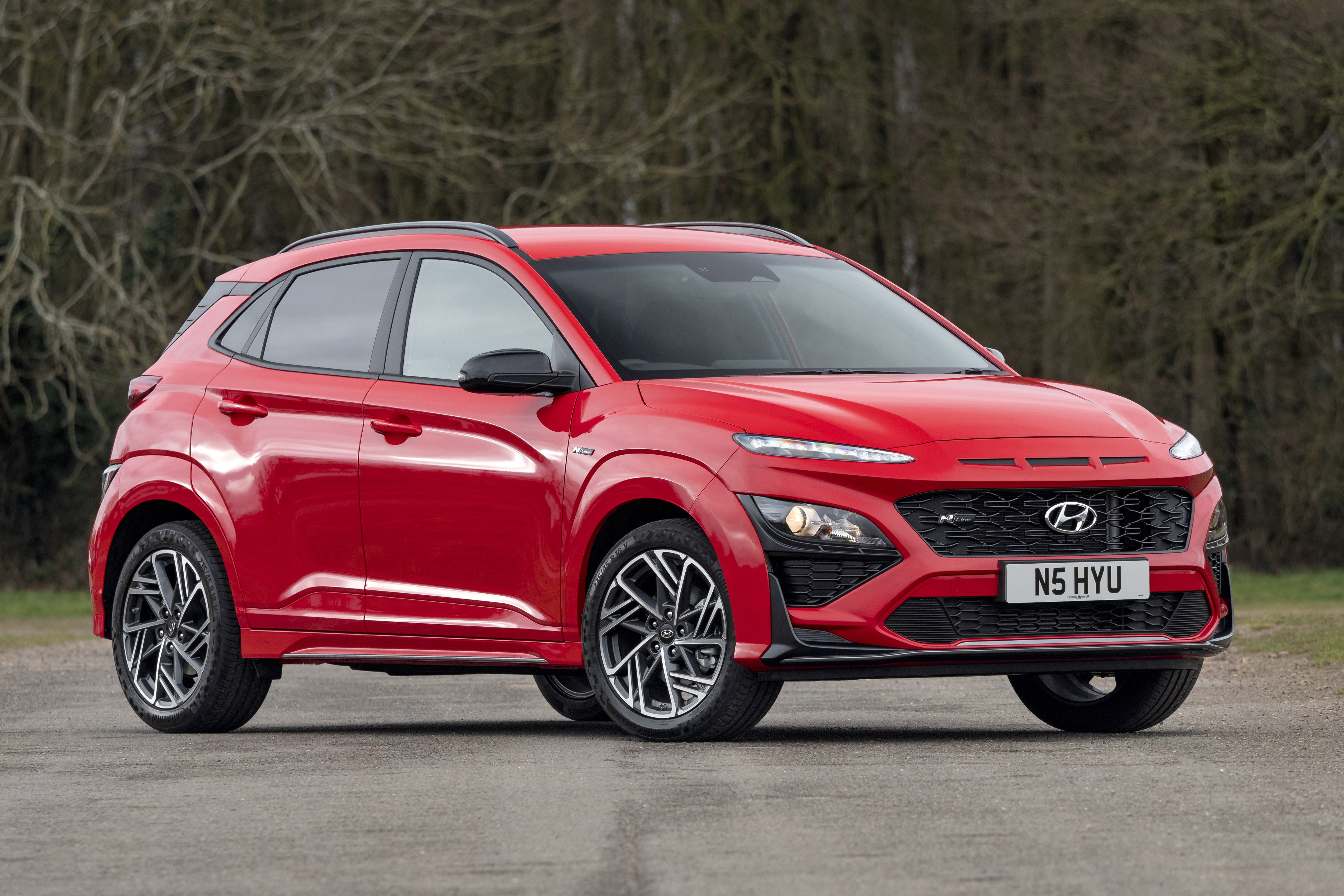 Hyundai Kona
Hyundai offers several SUVs in various shapes and sizes, but the cheapest to insure is the Kona. This is another car that offers a reasonable group 10 insurance rating, which applies to the regular petrol-engined version. Note: insurance costs for the fully electric Kona do rise appreciably. A chunky and sporty-looking machine, the Kona is certainly distinctive, and has a grown-up feel inside thanks to its high seating position and clear dashboard layout. Space is OK, although if you want the ultimate in passenger-friendly practicality from a small Hyundai SUV, you should choose the Bayon instead.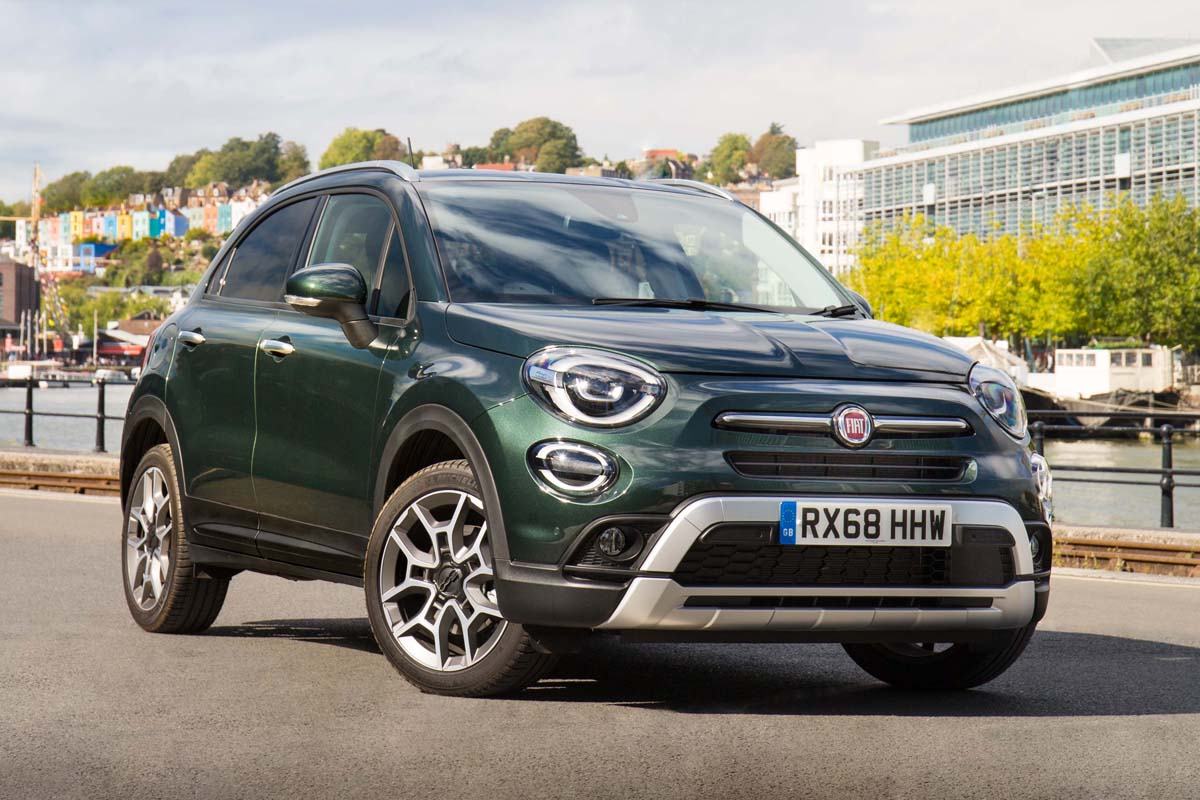 Fiat 500X
The Fiat 500X is a pumped-up, SUV iteration of the famous 500 city car. It is significantly longer, wider and taller, with enlarged features and big alloy wheels. It has an upmarket feel inside, with soft plastics and firm, supportive seats, and we love the body-coloured panels on the dashboard, which really liven it up. The core engine is now Fiat's tiny 1.0-litre turbo motor: a revvy and willing powerplant that has the potential to return decent fuel economy if you take it steady (it's not so good if you drive in a more typically 'Italian' way). While it's not as cheap to insure as a 500, insurance ratings starting from group 11 for the 500X still aren't bad.
Nissan Qashqai
The Nissan Qashqai is a bit of a surprise entry in our list of the cheapest SUVs to insure. This, don't forget, is a full-size family SUV, rather than a smaller, supermini-based model. The entry-grade Visia boasts an affordable group 11 insurance rating, partly thanks to Nissan's focus on low repair costs and strong vehicle security. The latest Qashqai is a further evolution of this extremely popular and practical five-seater, with more angular styling and a big lift in technology and quality inside. Features such as rear doors that open to almost 90 degrees show how the engineers have focused on the details that matter to busy families.
Why are SUVs expensive to insure?
SUVs can be more expensive to insure than regular family hatchbacks because they cost that bit more, are seen as more desirable to thieves thanks to their in-demand nature, and can be pricier to repair. The difference is narrowing all the time, though, as SUVs become ever more popular. Indeed, the latest Nissan Qashqai shows that a best-selling SUV can be almost as cost-effective as a regular hatchback to insure.
Which factors help make SUVs cheap to insure?
If you're seeking a cheap-to-insure SUV, there are a few rules of thumb to follow. Firstly, choose the more affordable grades, rather than the sparklier ones with body-colour trims and large alloy wheels. Not only are the latter more desirable to thieves, they're also pricier to repair. Secondly, pick a popular model, rather than a more niche derivative. And thirdly, focus on capping the engine power. Yes, a 200hp SUV might sound like fun, but one with half the power may be perfectly capable and save you a small fortune in car insurance.
Are electric SUVs cheap to insure?
Electric SUVs are still expensive to buy, and this is reflected in the cost of insurance. In some cases, an electric SUV can retail at nearly twice as much as an entry-level petrol model. This means it will cost more to replace if you write it off, which has to be reflected in the insurance premium. There's a fear that EV SUVs may cost more to repair as well, particularly if the batteries are damaged in an accident. Electric SUVs will become cheaper to insure in time, but we're not there yet.
More car insurance guides
More expert car guides