Throughout its life and many generations, the BMW 3 Series has taken root as the small executive saloon for anyone with even a passing interest in driving excitement. The fundamental idea behind this range of saloons and estates has remained the same. However, over successive new models, the BMW 3 Series has also become ever more accommodating for passengers and luggage, while gaining more safety and luxury kit as standard to become the hugely desirable car it is now.
BMW 3 Series review: Verdict
Stack up the BMW 3 Series against its key rivals from Audi, Jaguar, Lexus, Mercedes or any other manufacturer and it comes out very well. The keen drive of the BMW underpins everything it does, making it fun to use even on the trek to work or the supermarket. The Touring estates are a bit more practical, if not quite as spacious as some of the competition.
BMW 3 Series review: Problems
With more recent generations of 3 Series, BMW has offered ever larger alloy wheel and tyre combinations. They look great when parked on the driveway, but they can deliver a very stiff ride on anything other than spirit level smooth roads, so be absolutely sure you can live with this set-up before committing to owning a 3 Series of this type.
BMW 3 Series review: Prices
Next to its major competition from Audi and Mercedes, the 3 Series is no more or less expensive to buy, run and maintain. There have been issues with some turbocharged engines needing their turbos replaced, but routine maintenance goes a long way to preventing this from becoming an issue.
---
BMW 3 Series Mk7 (2019 - current)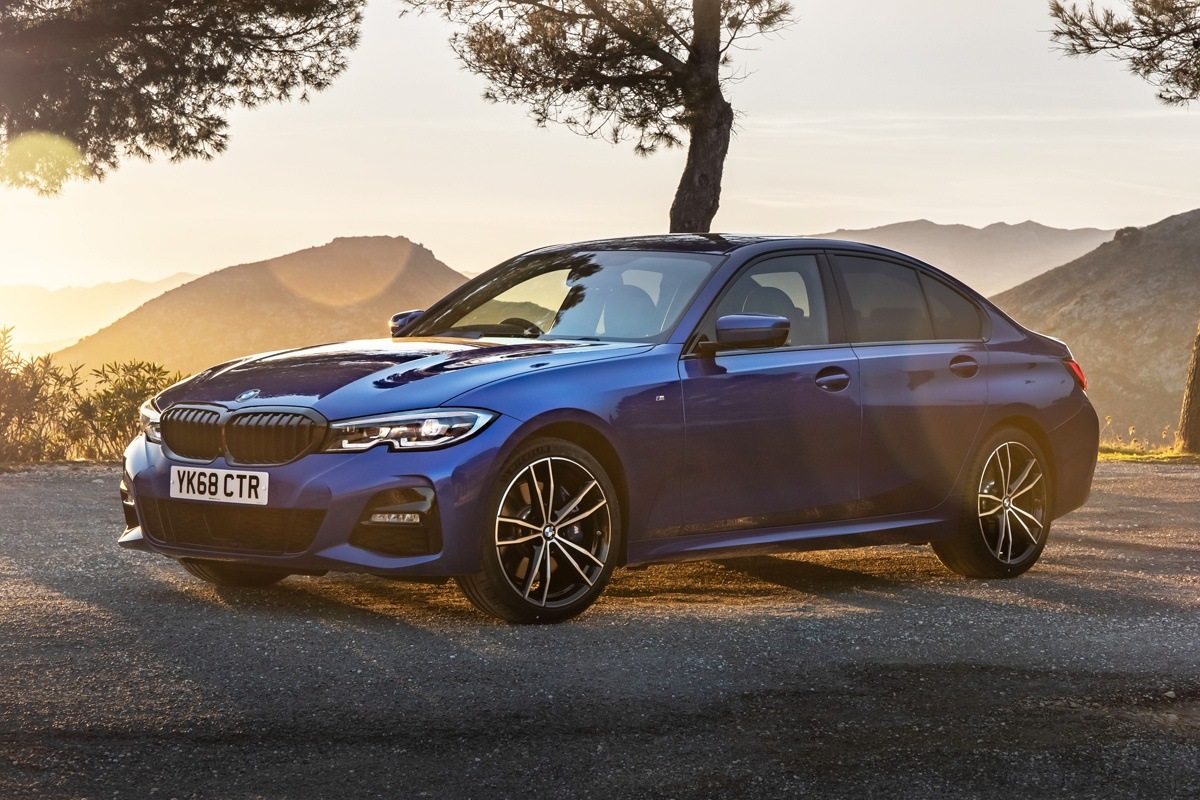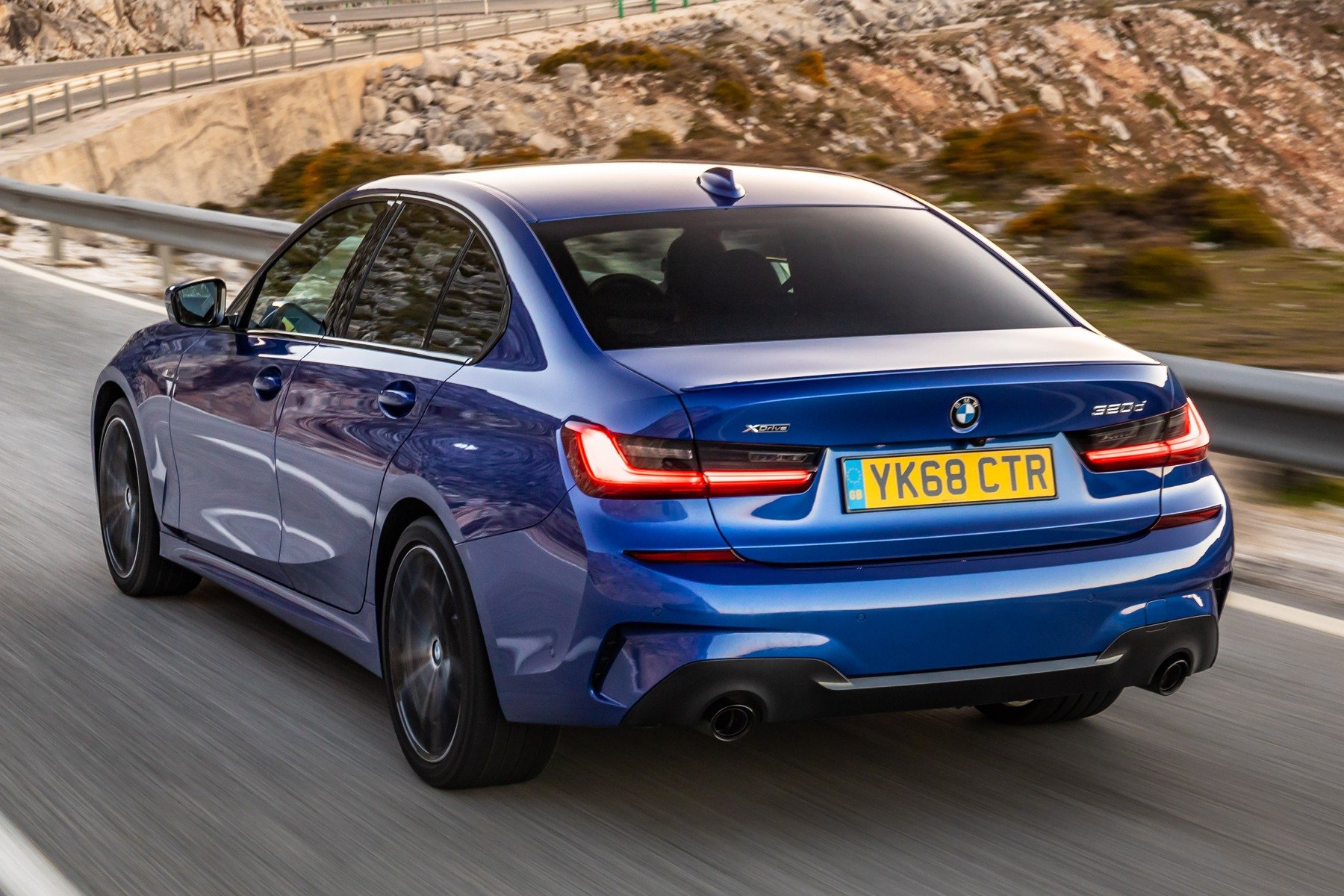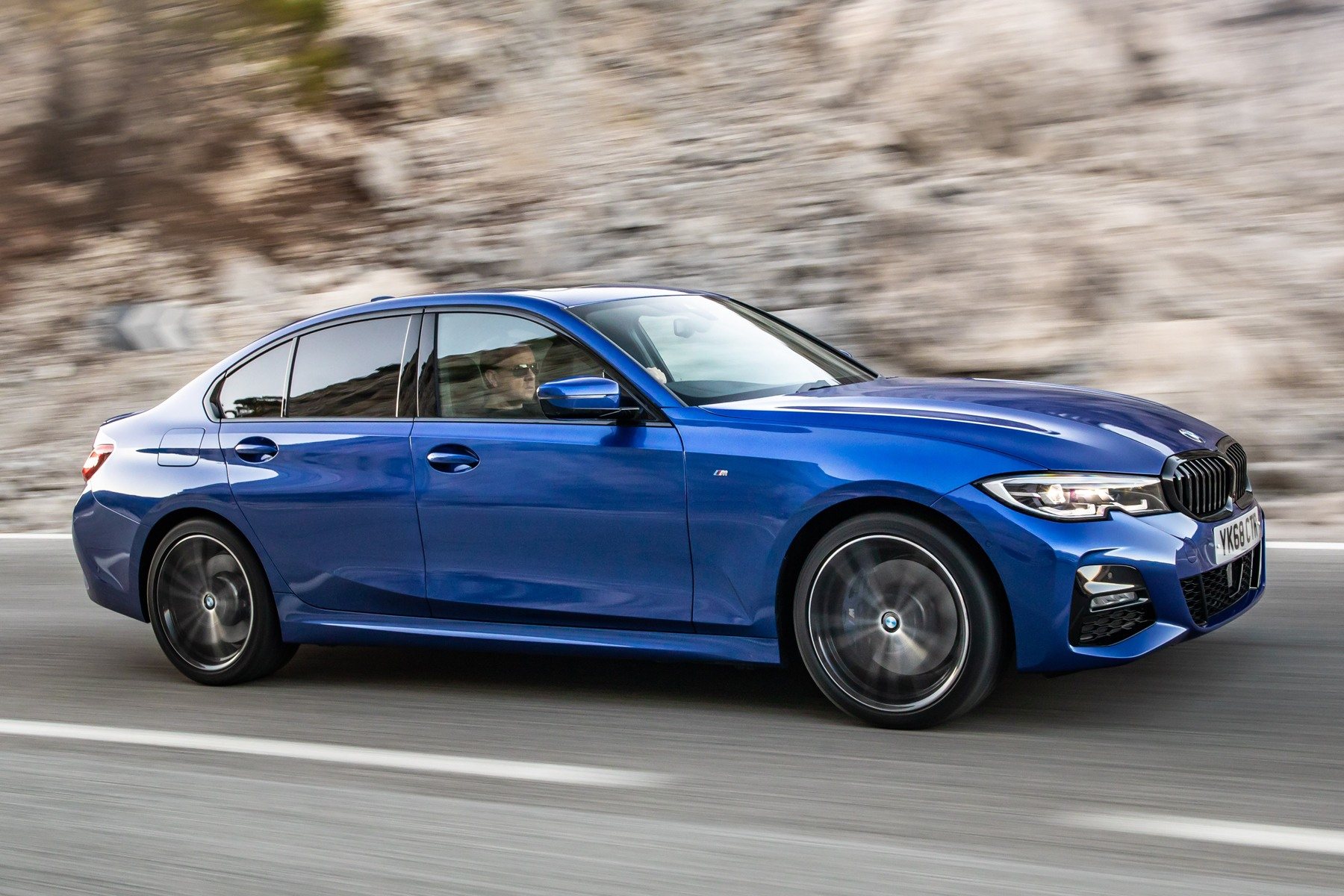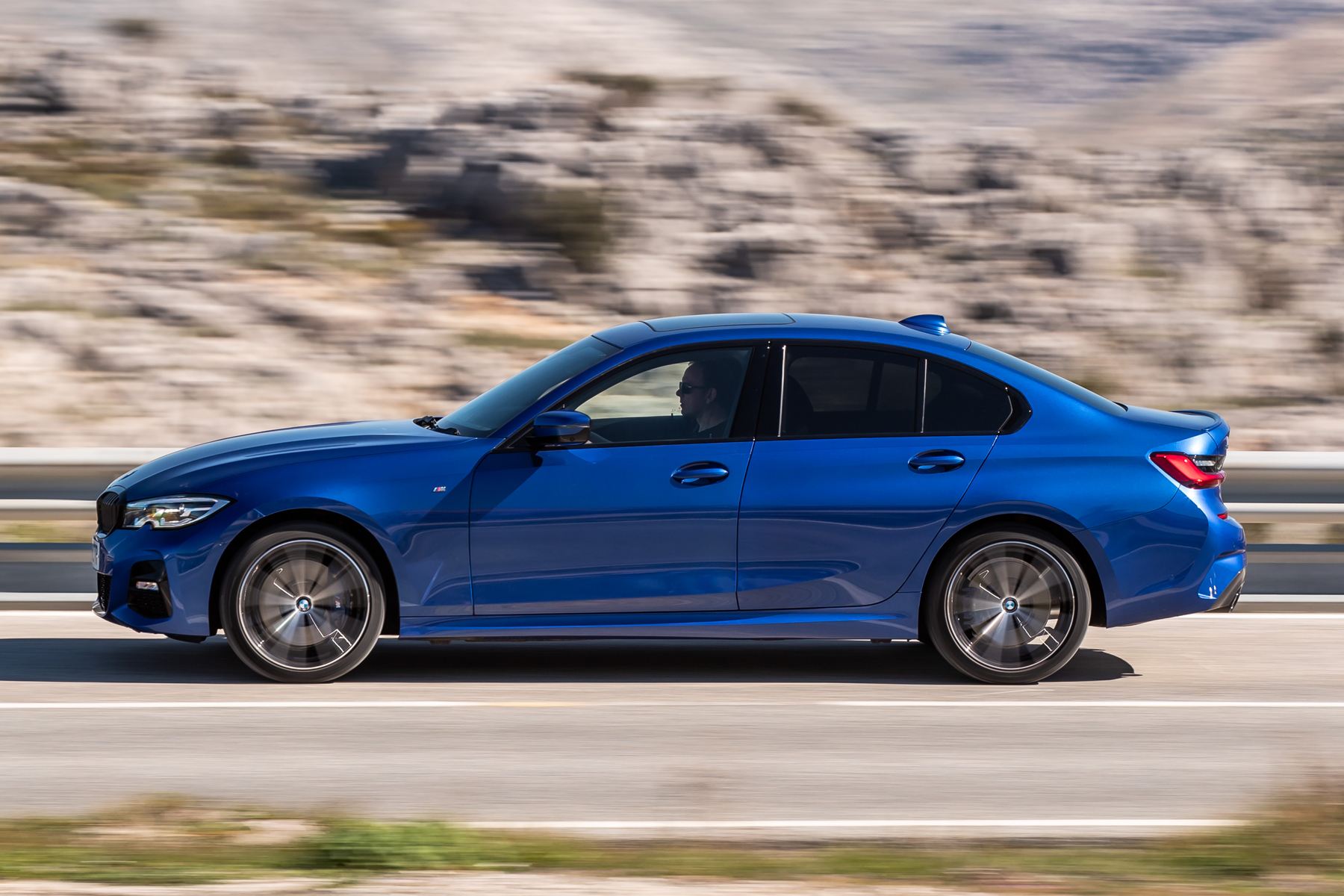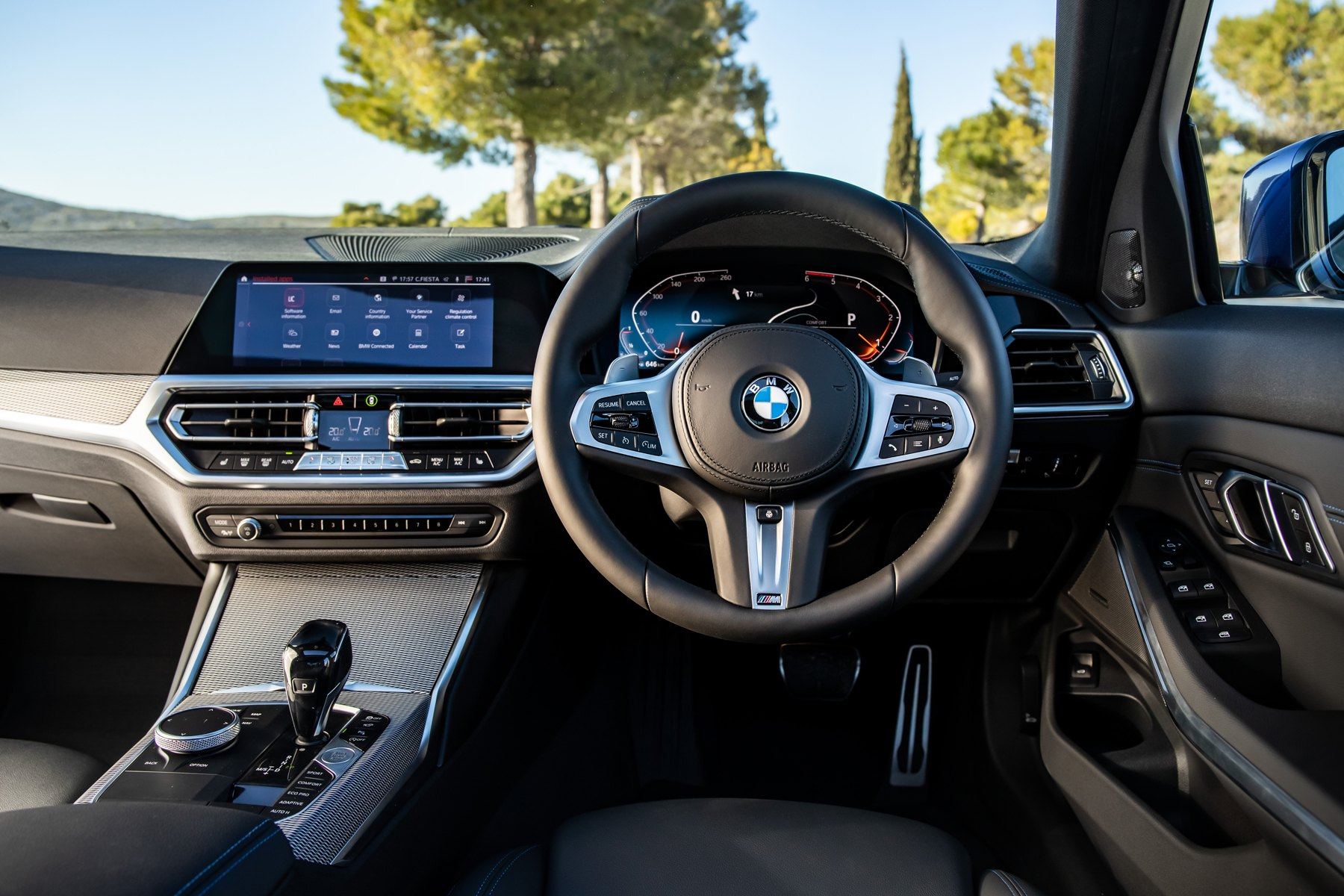 The current BMW 3 Series has a bolder style than its sleek predecessor, and it's also longer, wider and lighter. Greater fuel efficiency is included with all of the engine options, even the very rapid M3. Inside, the infotainment has been improved and it can now be operated using voice commands. As before, there's saloon and estate models with petrol, diesel and plug-in hybrid power.
How much is a BMW 3 Series Mk7?
A two-year old version of this seventh-generation 3 Series saloon will cost from around £25,000 with average mileage. That gets you a 320i or 320d model, while a Touring estate adds about £5000 to that figure. A petrol-electric 330e plug-in hybrid version starts from approximately £30,000 for a two-year old model.
What's the best BMW 3 Series Mk7 to buy?
With its turbocharged 2.0-litre petrol engine and electric motor, it's the 330e plug-in hybrid that appeals the most to head and heart. If offers superb fuel economy with an official combined tally as high as 217.3mpg and an all-electric driving range of up to 37 miles. In Touring form, it's also a very practical load hauler.
Is a BMW 3 Series Mk7 reliable?
There's nothing to worry about with this generation of 3 Series and all have an excellent reputation for longevity. The only note of caution is with models fitted with the larger ally wheels that have quite a firm ride on poorly surfaced roads, so be certain you are content with this set-up or opt for a more compliant version of the 3 Series.
---
BMW 3 Series Mk6 (2012 - 2019)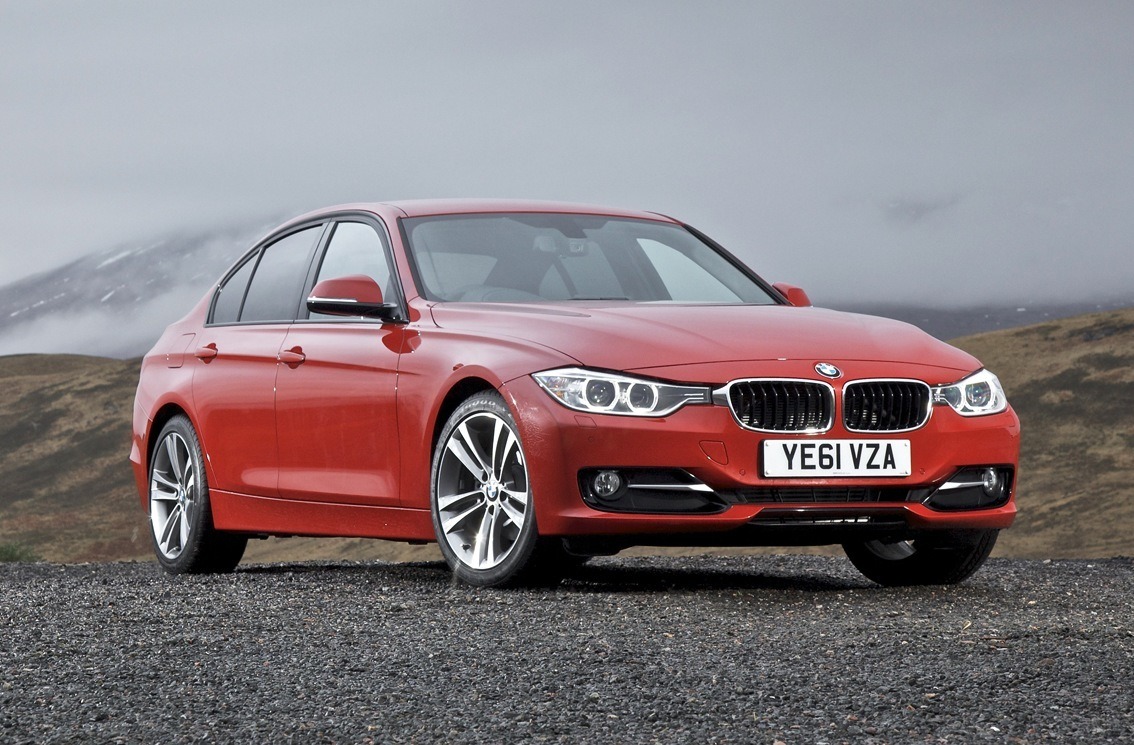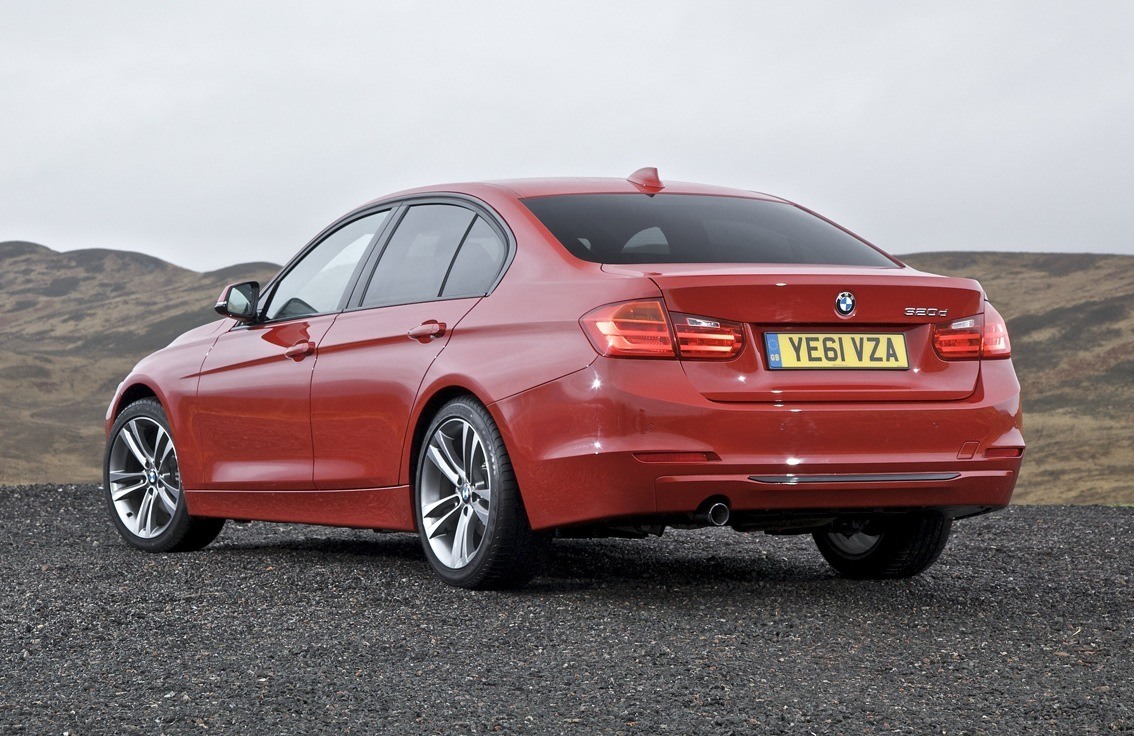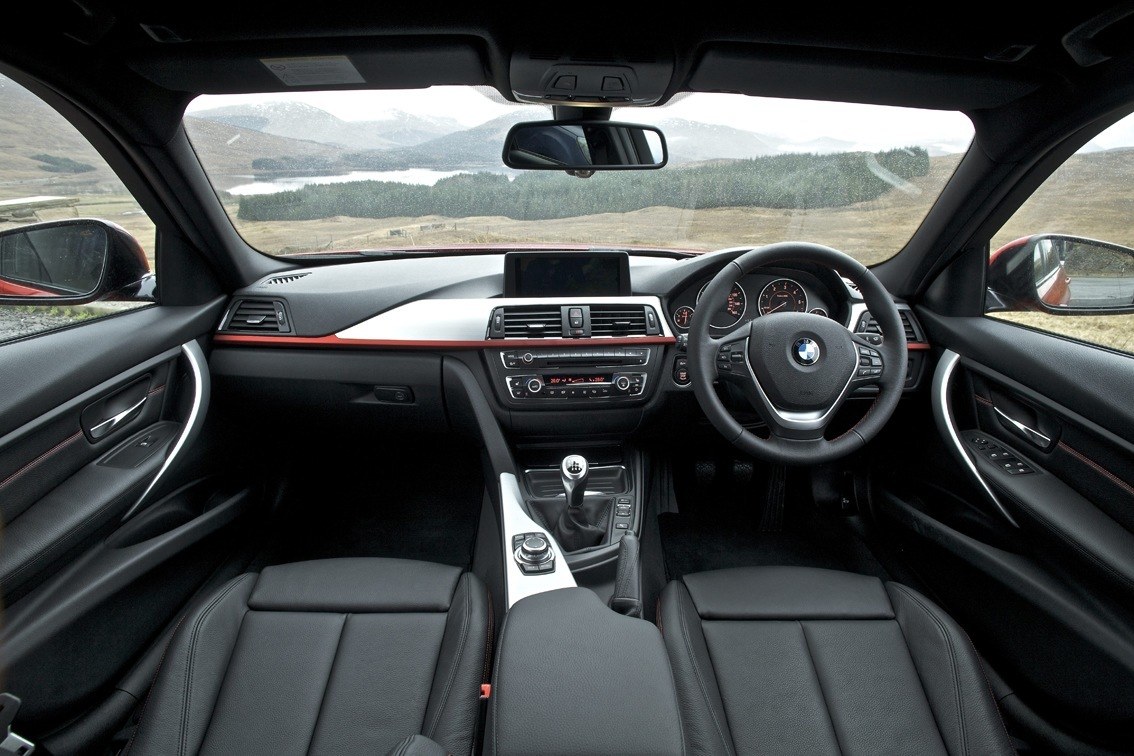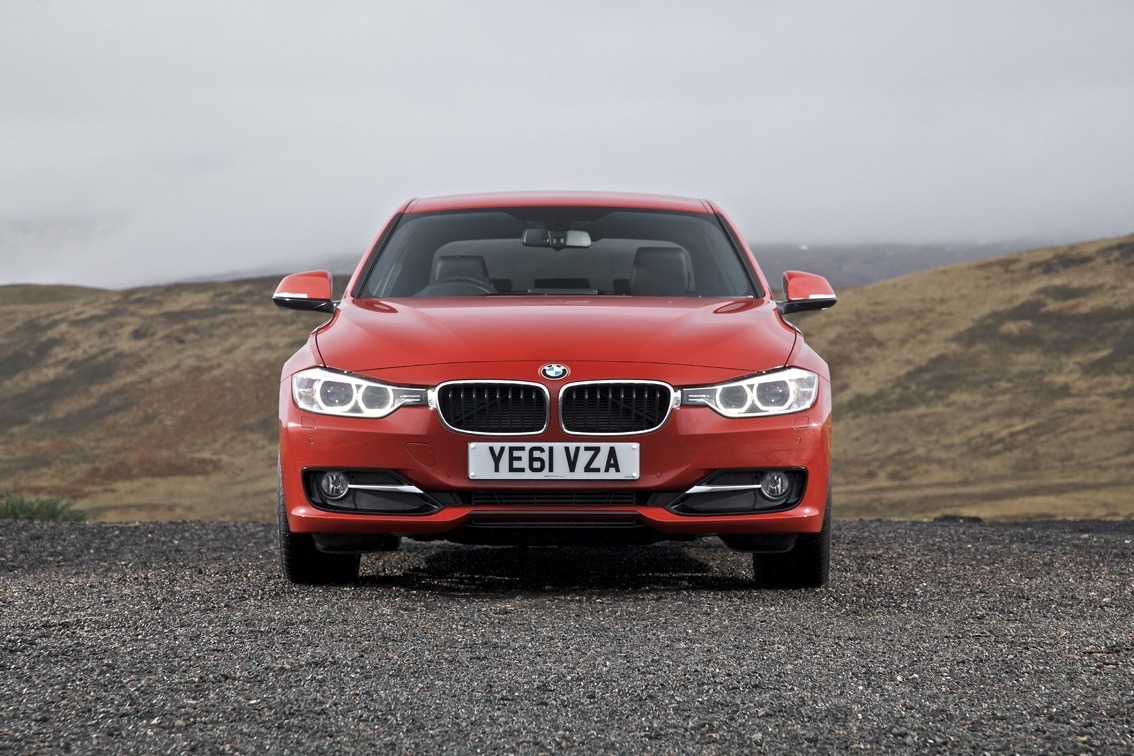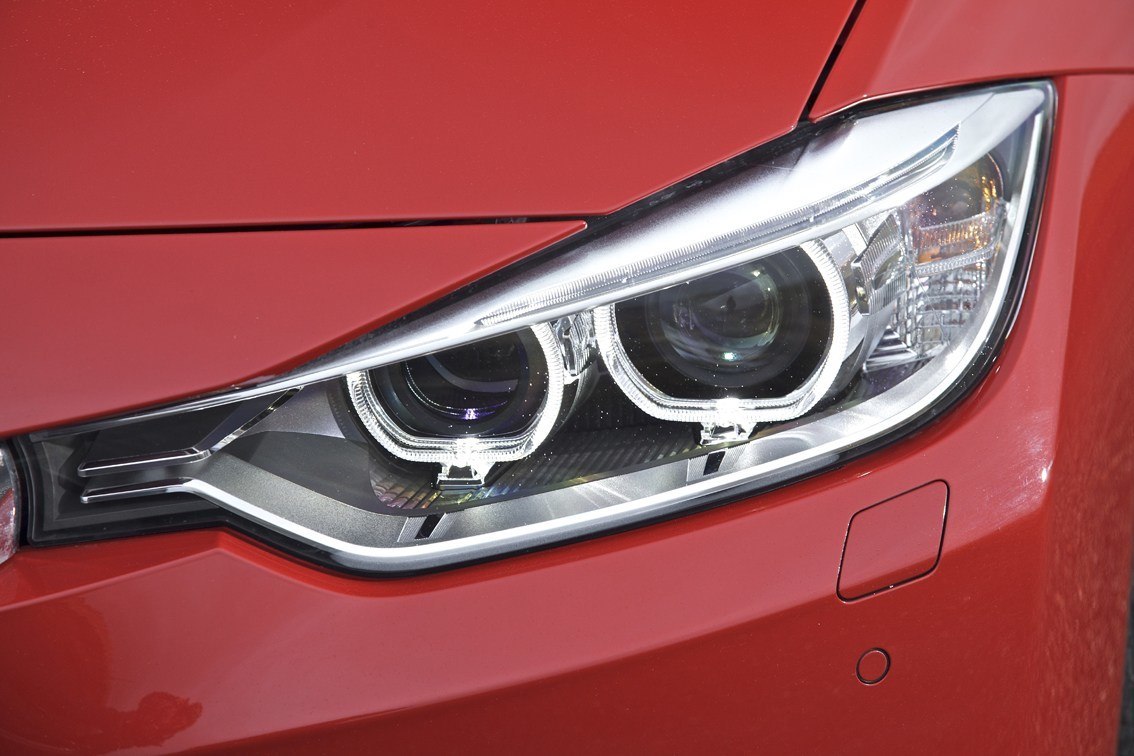 For the first time in its history, the Coupe and Convertible versions of the hugely popular 3 Series were given their own model designation and became the 4 Series line-up. This left the saloon and Touring estate plus the new Gran Tourer hatchback as the 3 Series range, which came with very fuel-efficient engine options and even a petrol-electric hybrid model. For this generation, the M3 now used a twin-turbo 3.0-litre six-cylinder engine.
How much is a BMW 3 Series Mk6?
The 330e is a plug-in hybrid that offers an electric-only driving range of 25 miles and a combined economy of 148.7mpg. A high mileage example will cost from around £12,000, while one with average mileage starts at £15,000. If you prefer a 320i or 320, you'll spend from approximately £9000 for either in good fettle with typical miles on the clock for the age.
What's the best BMW 3 Series Mk6 to buy?
Many higher mileage drivers will gravitate to the 320d for its blend of refinement, superb economy and decent pace. However, it's also worth considering the plug-in 330e with its 2.0-litre turbo petrol engine and electric motor. It can drive for 25 miles on electric only, so it's ideal for town driving, and emits just 44g/km.
Is a BMW 3 Series Mk6 reliable?
The only notable reliability issue with this 3 Series is the possibility of a timing chain rattle on 2.0-litre diesel engines used up to 2015. This is due to a worn tensioner that will need to be replaced. Cars from 2015 are unaffected. Bigger wheels make the ride very firm, so be sure you are comfortable with this on M Sport models.
---
BMW 3 Series Mk5 (2005 - 2012)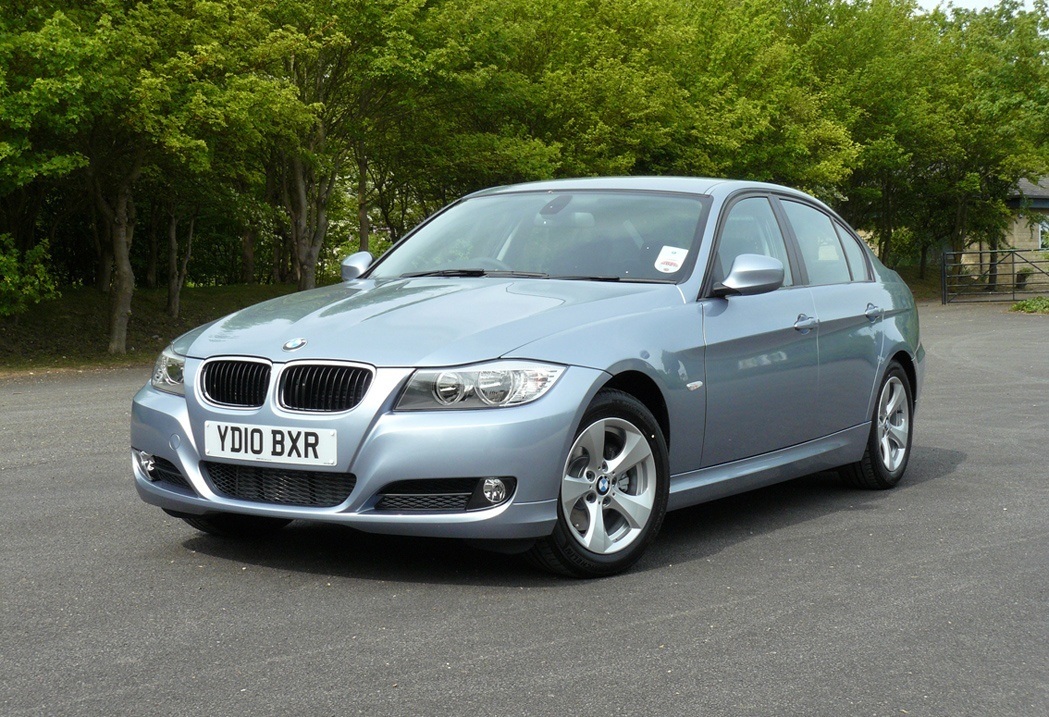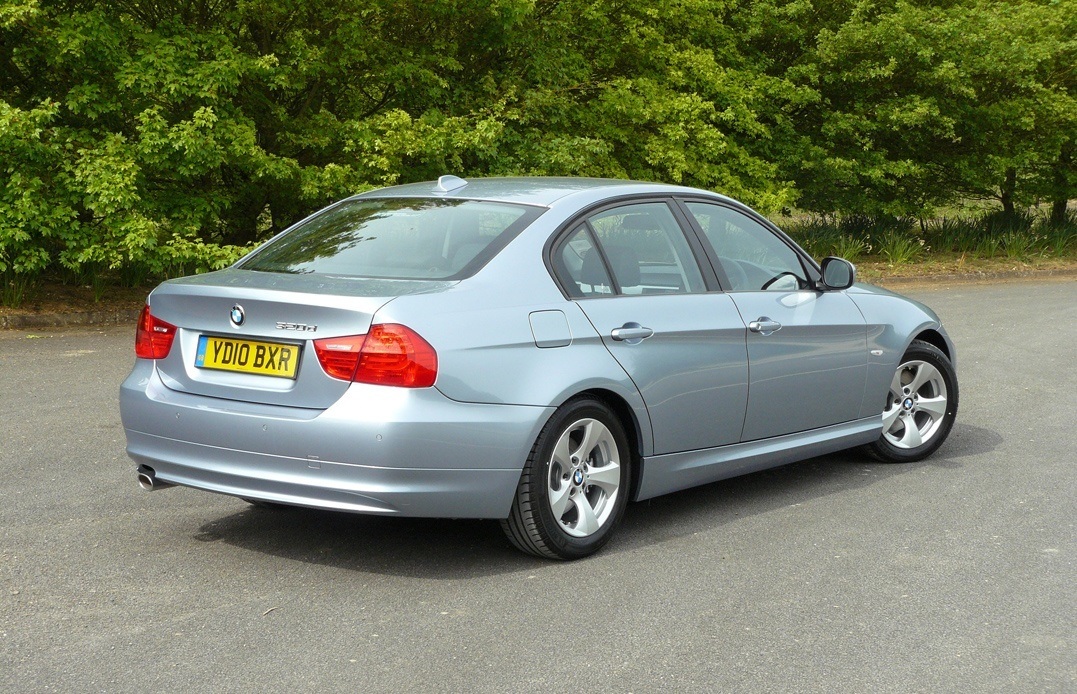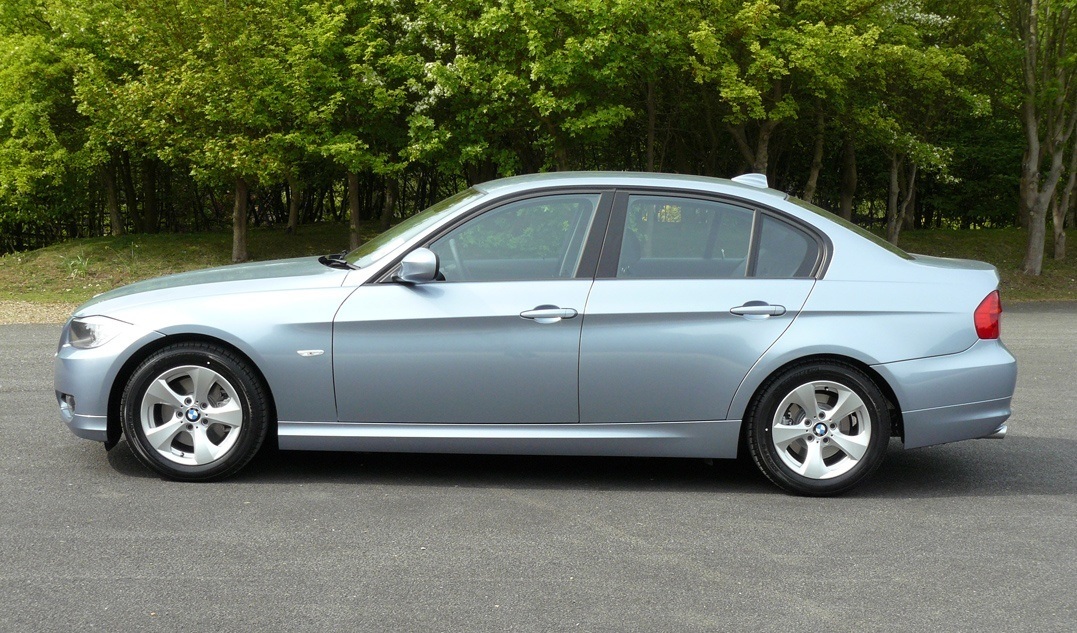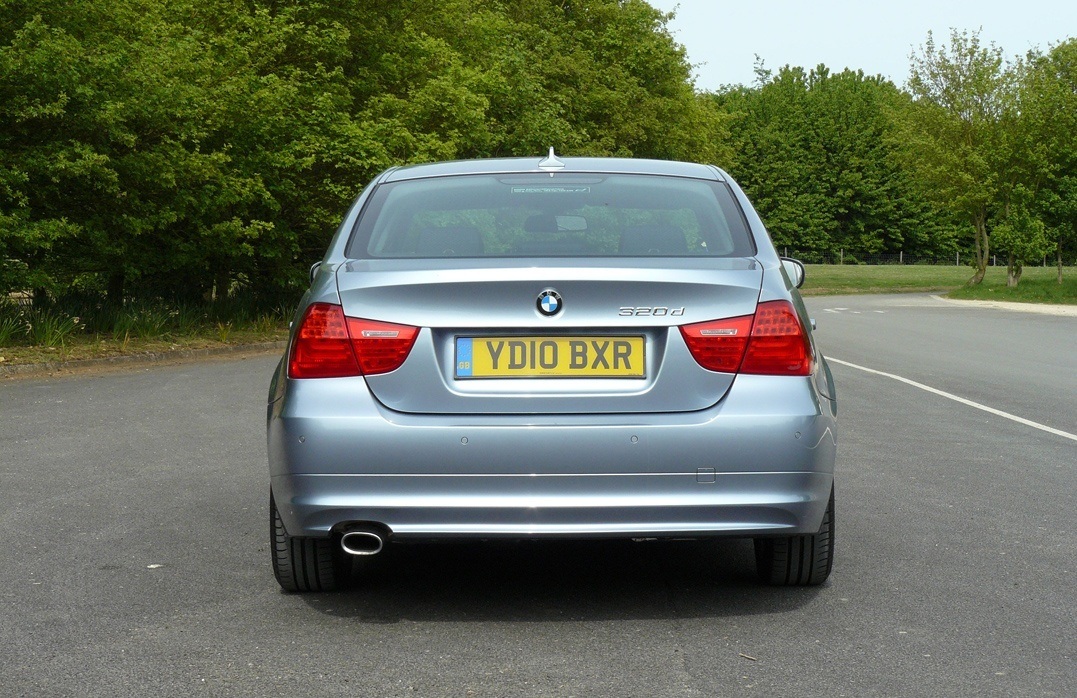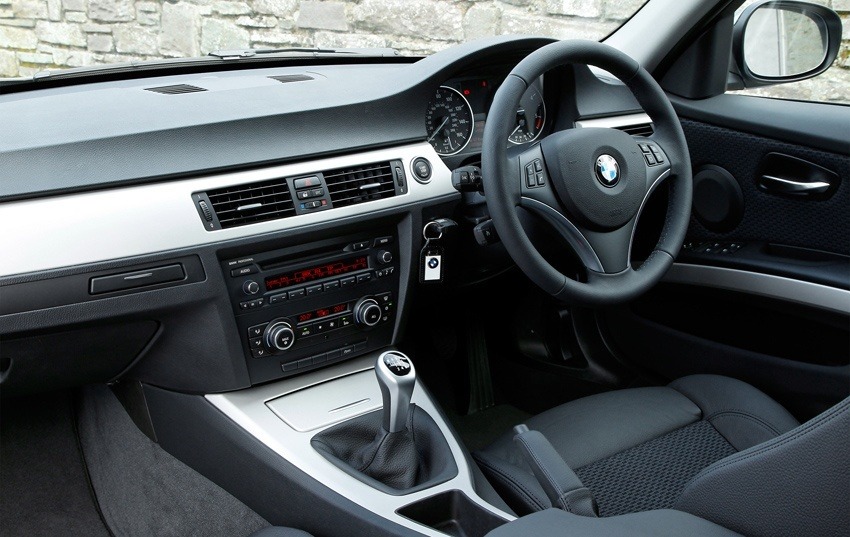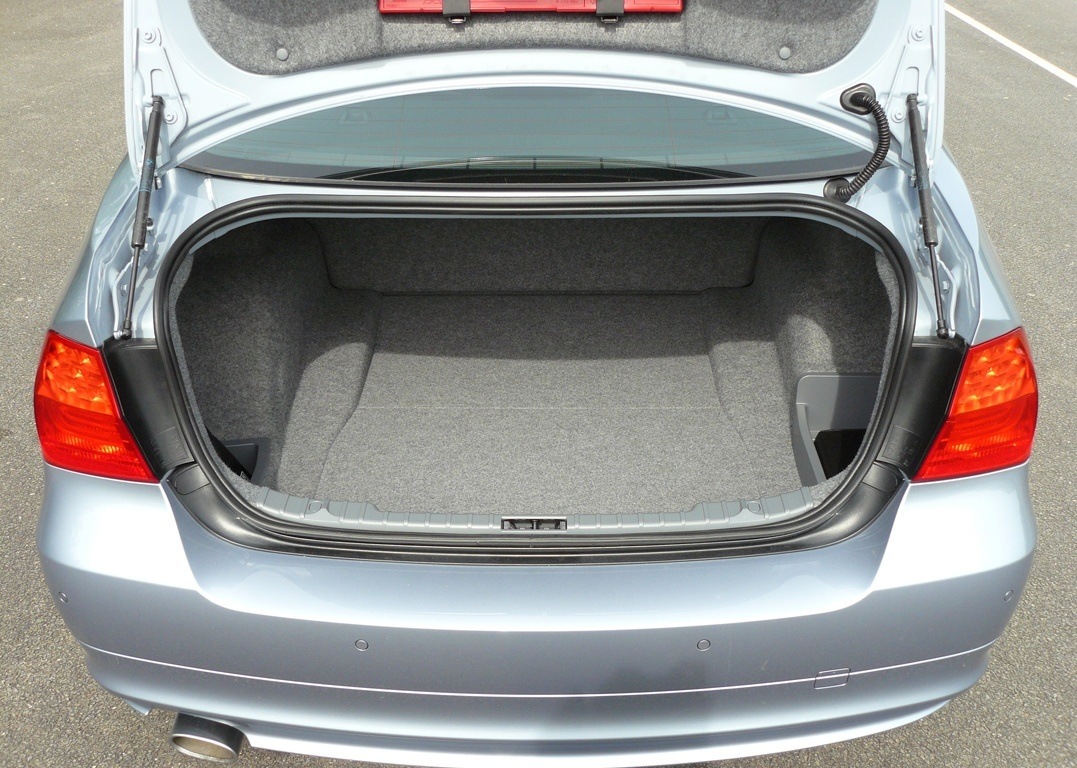 By the time the fifth-generation 3 Series was launched in 2005, BMW had moved to a move sharp-edged style of design. Even so, the 3 Series was not as radical in its looks as it 5 Series big brother and there were handsome saloon, estate, coupe and convertible models, as well as an M3 that used a zinging 4.0-litre V8 engine. BMW also introduced its EcoDynamics fuel-saving technology with this generation of 3 Series.
How much is a BMW 3 Series Mk5?
It's best to avoid the bargain basement 3 Series out there for £1000 as they tend to be worn out. Much better to spend form £1500 for something that has been more looked after and will carry on working for a long time to come. Four-cylinder cars are the cheapest in petrol or diesel forms, while six-cylinder models like the 330i, twin-turbo 335i and 330d are popular among sporting drivers, so expect to pay from £4000. The M3 in decent condition will cost from £16,000.
What's the best BMW 3 Series Mk5 to buy?
A 320d EcoDynamics model is a very frugal car for anyone covering plenty of miles and it comes in all four body shapes. For most drivers, the 320i is sweet spot of the petrol line-up for its free-revving engine and decent fuel economy that average mid-30s. A manual gearbox is usually more desirable than the automatic, though this is less important if you choose a six-cylinder engine.
Is a BMW 3 Series Mk5 reliable?
Earlier 2.0-litre diesel models have a more reliable engine than cars sold from mid-2007 onwards. The 335i has a twin-turbo engine that can have trouble with the turbochargers failing and there are two to replace, so check the service records of these cars carefully for regular oil changes. Not everyone is a fan of the run-flat tyres fitted to these cars when new, so look for good quality tyres on any 3 Series.
---
BMW 3 Series Mk4 (1998 - 2005)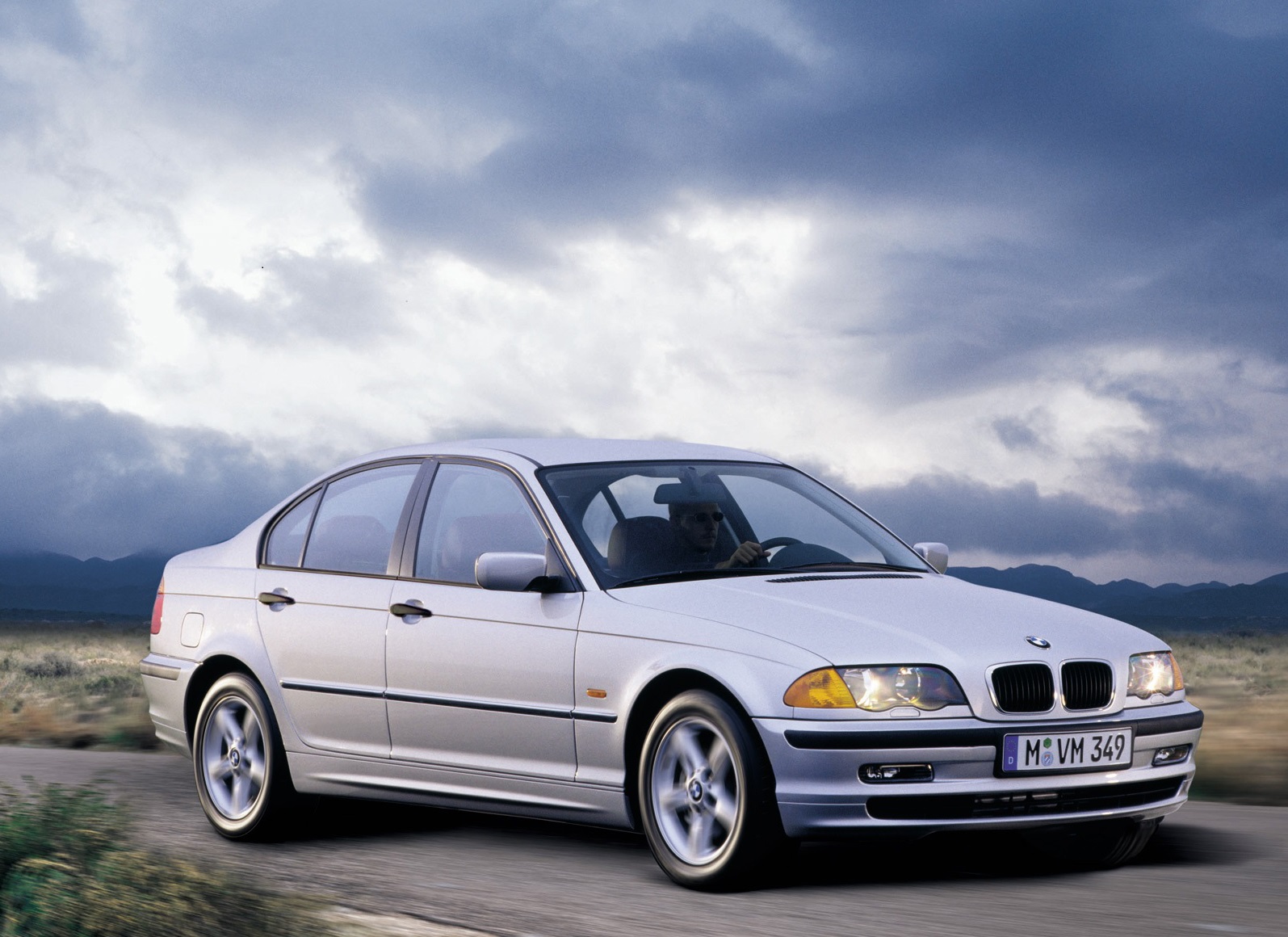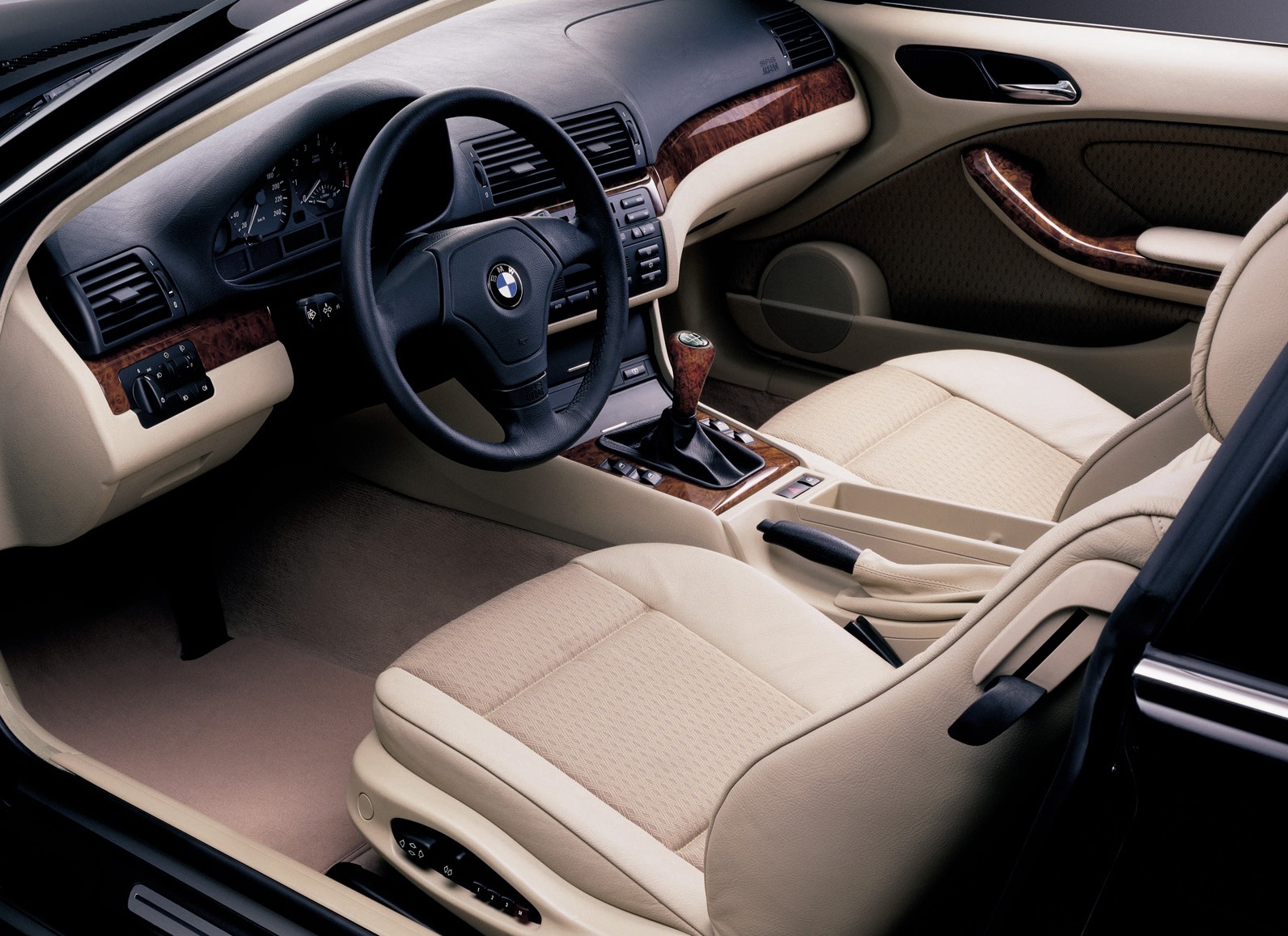 Where each of the three previous 3 Series generations had all marked a significant step on from their predecessor, the fourth-generation model was more of an evolution in its styling. That's no bad thing as this car is handsome whether you opt for the saloon, coupe, convertible or estate, or the delectable M3. A wide range of engines are on offer, including a frugal and smooth four-cylinder diesel that sold well to company drivers.
How much is a BMW 3 Series Mk4?
This 3 Series has wheels in both the used car and classic car camps, depending on the model and condition. A really tidy coupe or convertible will be snapped up by classic buyers willing to pay as much as £7500 for the best. An average saloon or estate with one of the four-cylinder engines can be had for £1000. Should you choose the M3, the best are £30,000 and even decent cars are £15,000.
What's the best BMW 3 Series Mk4 to buy?
There isn't a bad car in the while range of fourth-generation 3 Series models. Even the humble 316i is fun to drive, but aim for a 328i or 330i if you want some sporting thrills in your driving life. The M3 is very quick and sounds superb, though maintenance is essential with this car and not cheap. A 318i Touring estate makes for a great daily car with low running costs.
Is a BMW 3 Series Mk4 reliable?
The wheelarches can become frilly with rust, but this generation of 3 Series is generally well protected from corrosion. Most mechanical parts are durable and easy to replace, but watch for broken turbos on the diesel models that are pricey to fix. Worn front suspension spoils the handling and ride, so budget for new rubber bushes.
---
BMW 3 Series Mk3 (1991 - 1998)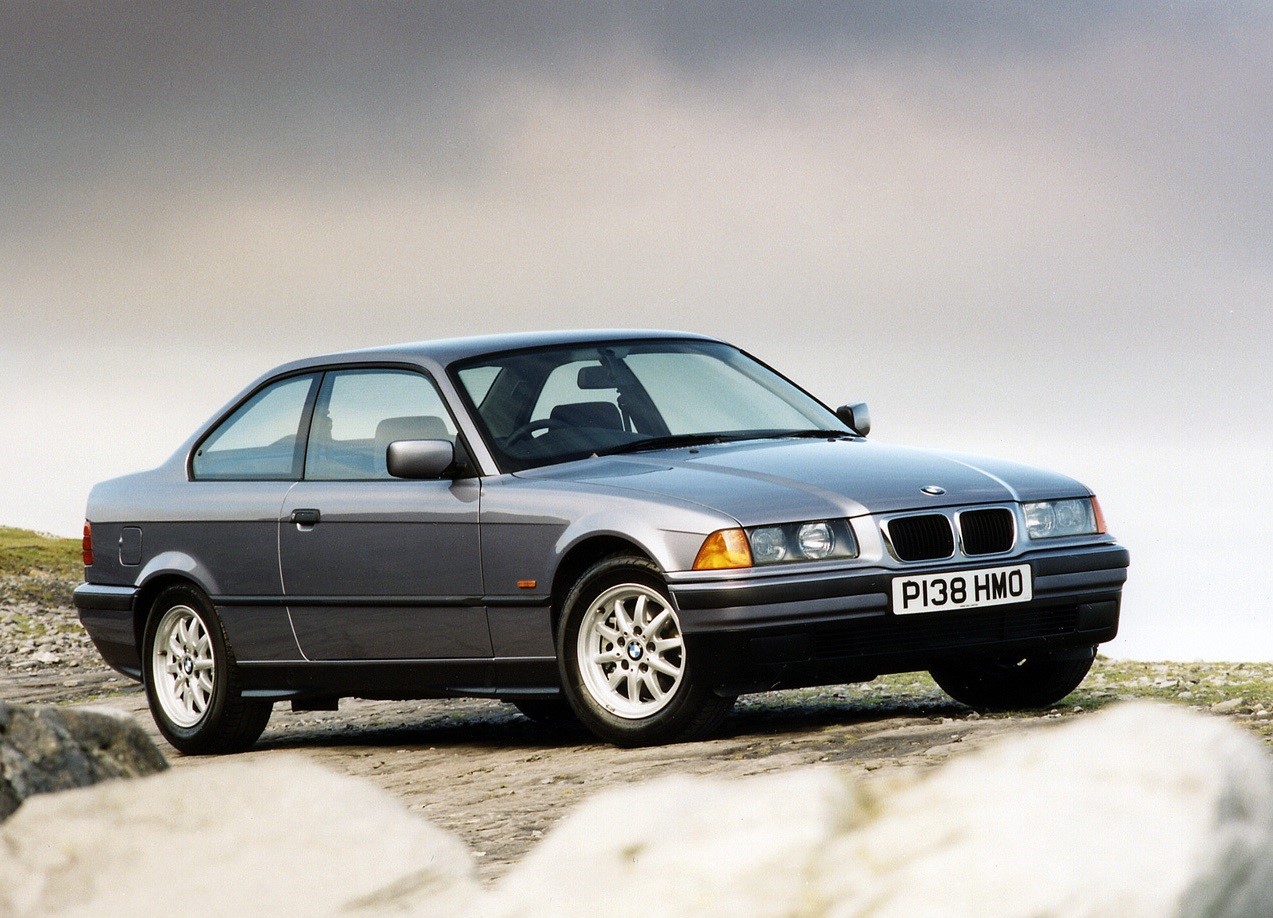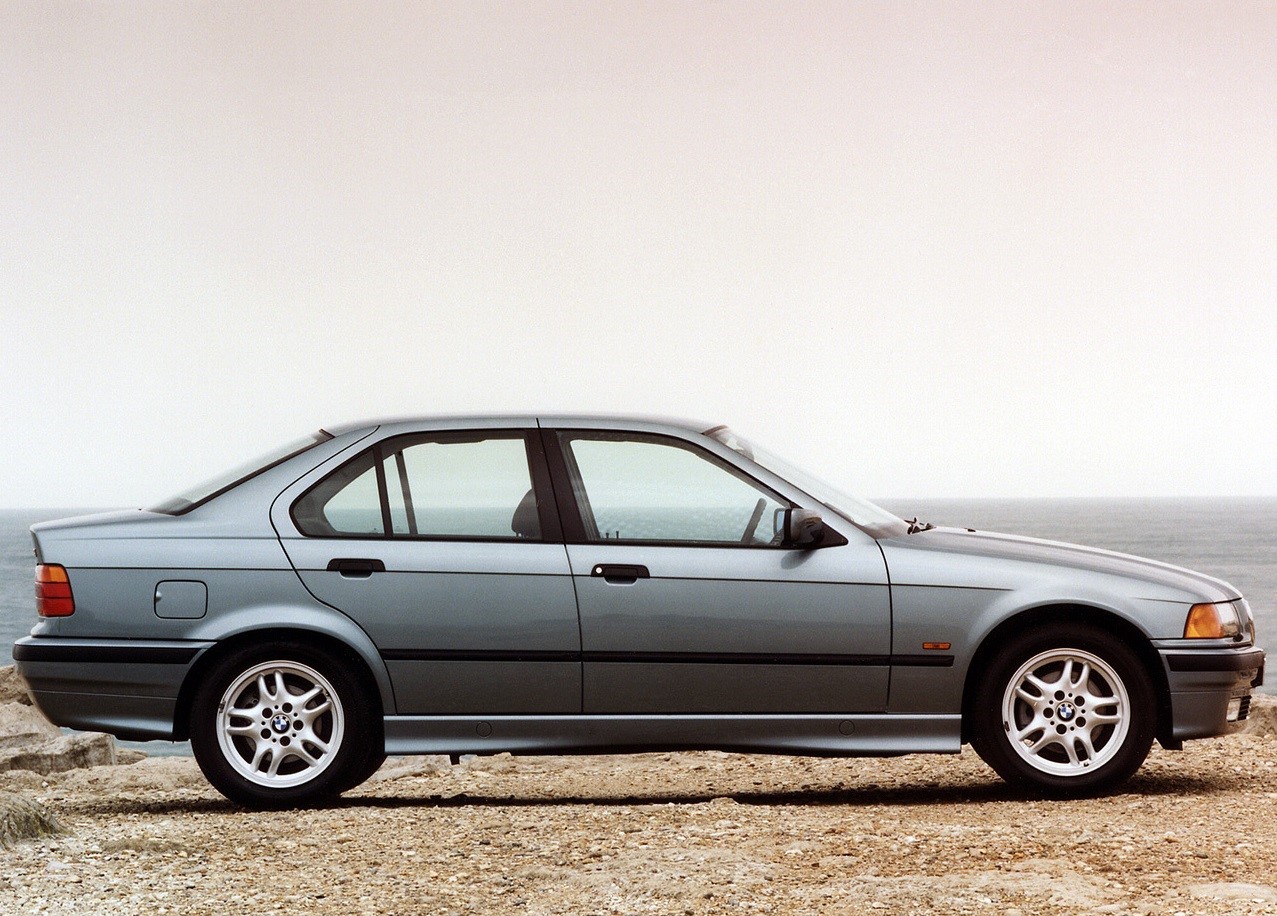 Replacing the much-loved second-generation 3 Series was always going to pose a problem for BMW, but it's one they approached keenly. The outcome was the superb third-generation model that was bigger in every dimension yet still looked perfect from any angle. Estate, coupe and convertible models soon followed the saloon, plus there was a more road-biased M3 model.
How much is a BMW 3 Series Mk3?
Values of the M3 in coupe, saloon and convertible bodies have all climbed considerably recently for this third-generation 3 Series. Examples in excellent shape can be as much as £30,000, though less pristine cars can be found for £10,000 to enjoy. The more mainstream models start at £2000 for a good 318i saloon, while a clean 328i Coupe can fetch £7500.
What's the best BMW 3 Series Mk3 to buy?
The M3 is the quickest of the 3 Series bunch and is huge fun to drive, but not so far behind are the other six-cylinder models. Out of them, the 323i has the smoothest engine that is a delight to use, especially with a manual five-speed gearbox. Choose this in the Coupe or Convertible and you have a very desirable, affordable modern classic you can use every day.
Is a BMW 3 Series Mk3 reliable?
Judging by the number of third-generation 3 Series still on the road and in daily use, BMW got it right with this car. The engines are tough, particularly the six-cylinder models, and all of the mechanical parts last well. Rust can afflict the bodies, especially around the wheelarches, so check shiny paint isn't hiding rot beneath the sparkle.
---
BMW 3 Series Mk2 (1982 - 1990)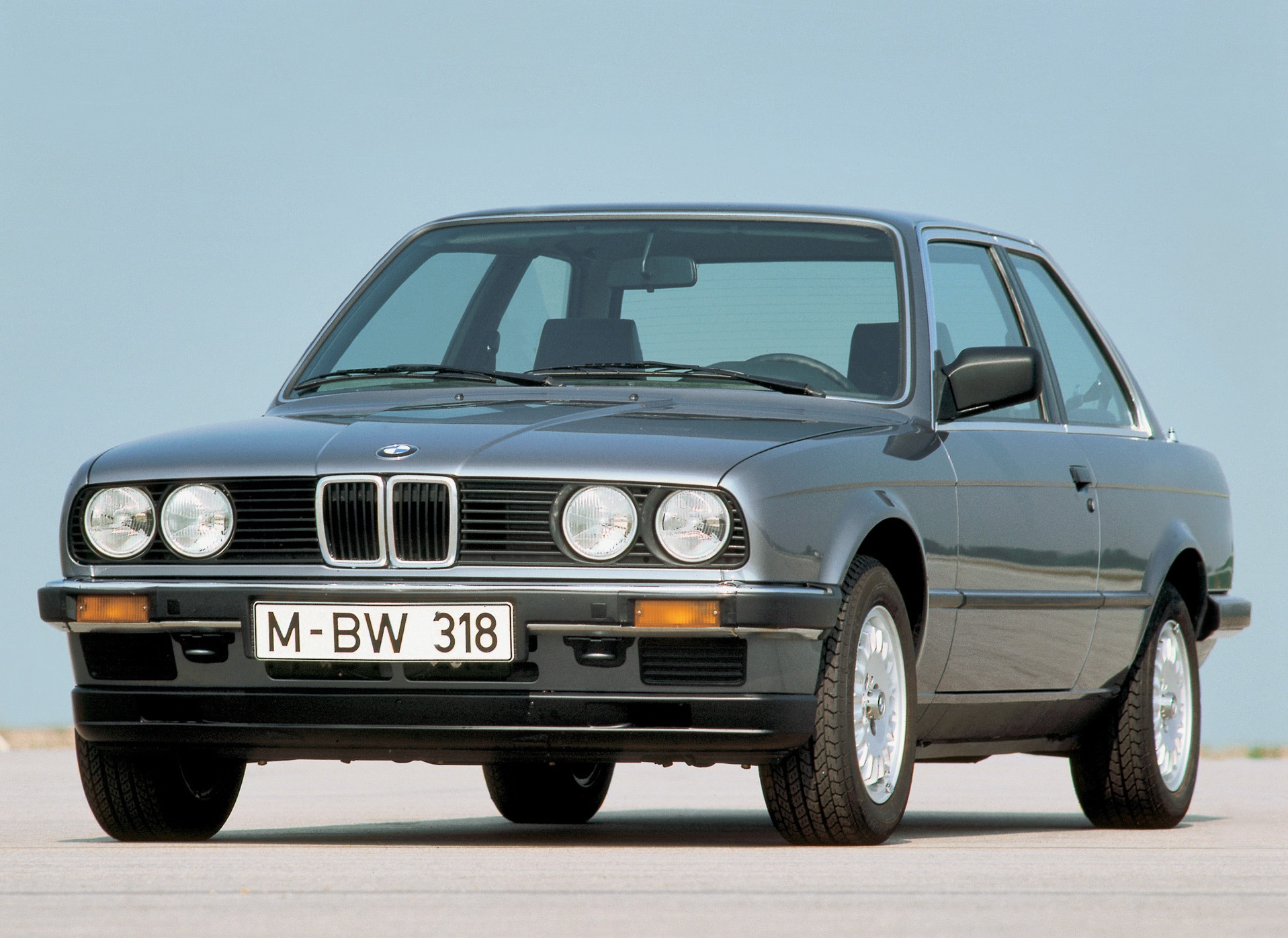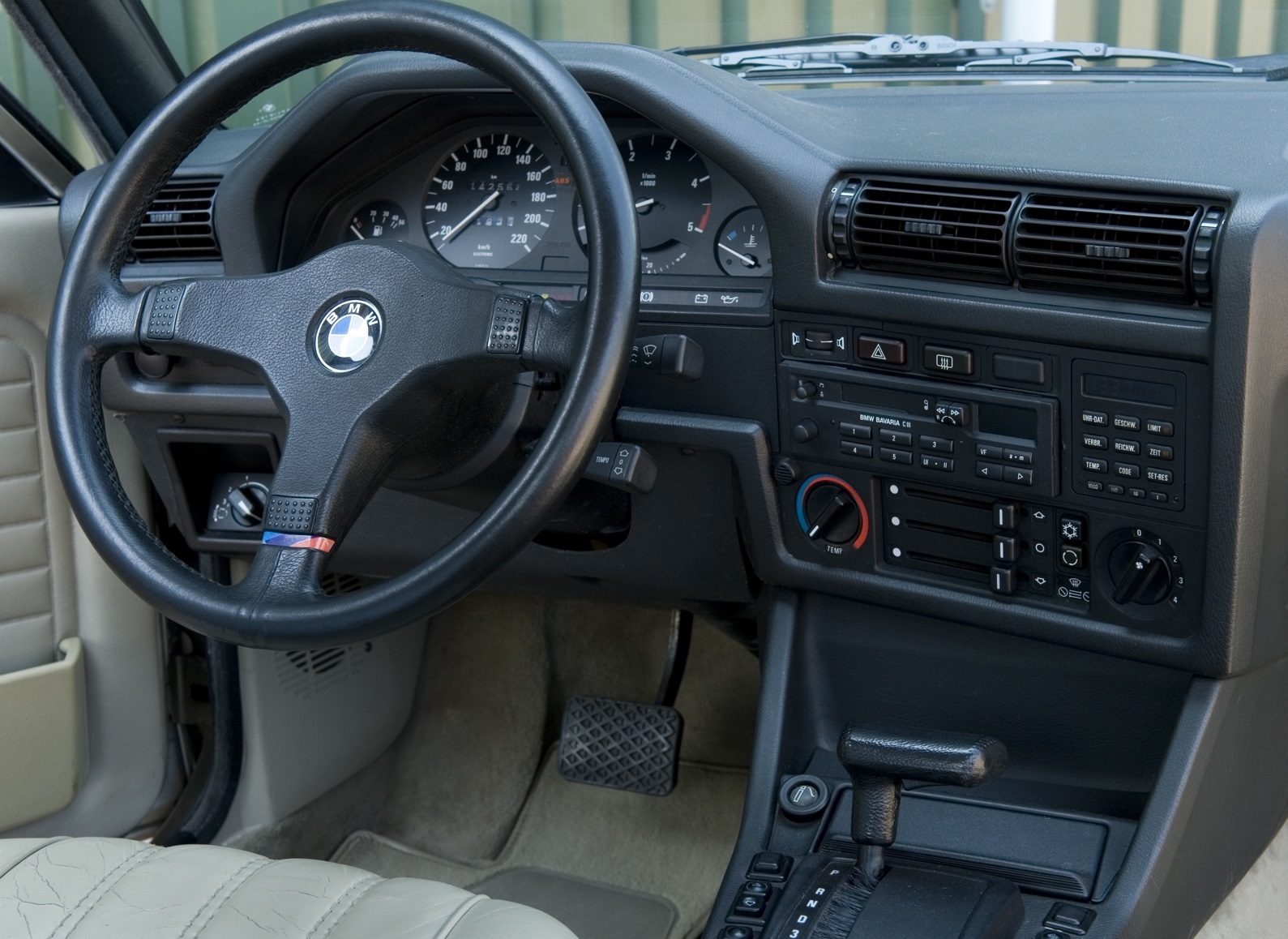 This is the seminal 3 Series for many classic car enthusiasts and it's easy to gauge why thanks to its crisp lines and near perfect proportions. You can have this one in two- and four-door saloon forms, as well as a compact estate and convertible. There's also the legendary M3 that was built to take BMW into motorsport. There's a broad range of engines and even a four-wheel drive version.
How much is a BMW 3 Series Mk2?
Thanks to a large supply of the second-generation 3 Series, often referred to as the 'E30' by enthusiasts, prices are not as steep as some of its contemporaries. A sound, usable 318i saloon will cost around £7000, with the Touring estate adding £2000 to that bill while a convertible in the same spec starts from £10,000. A 325i version can easily add £5000 to the price, while the brilliant M3 costs from £45,000 and up for smartly presented cars.
What's the best BMW 3 Series Mk2 to buy?
There's something for everyone with the second-generation 3 Series as there's a broad spread of engines, trim options and body styles. If you want a car to use regularly, the 318i is a good trade-off between performance and economy, while the 325i goes and sound very well. The Touring estate doesn't have a huge boot, while the convertible is a great way to enjoy fresh air with three passengers.
Is a BMW 3 Series Mk2 reliable?
This 3 Series comes from a period before too many electronics were fitted to cars, so it's easy to maintain. Most parts are still available from BMW, though they can be expensive, and the car is long-lived with simple, routine maintenance. Corrosion is the biggest concern, so check all over for signs of rot.
---
BMW 3 Series Mk1 (1975 - 1982)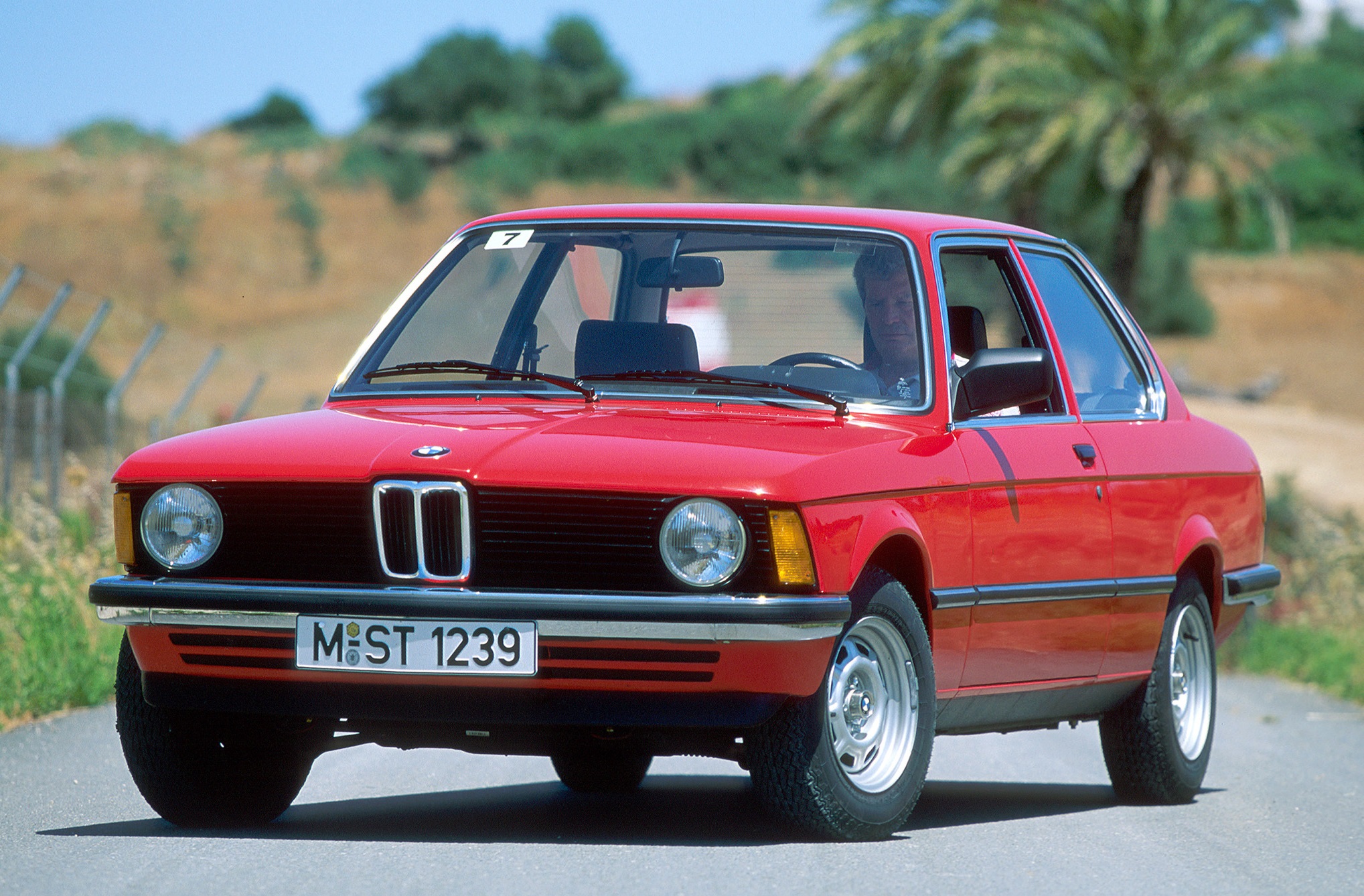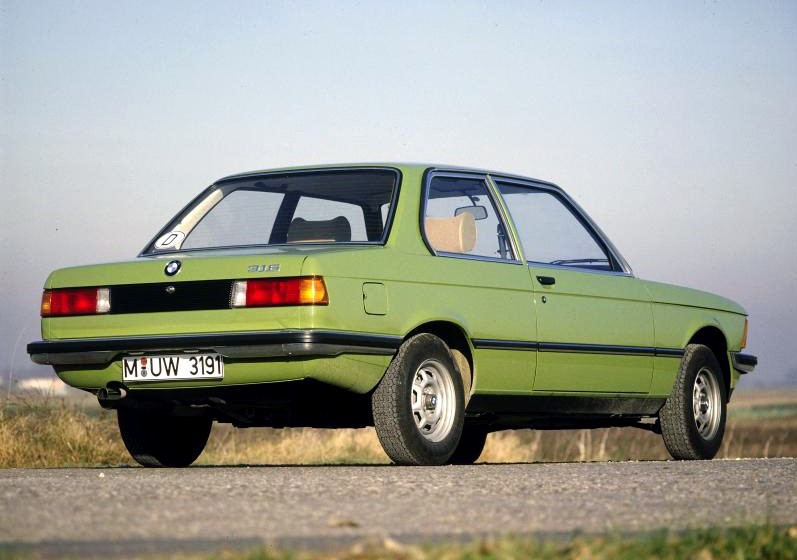 BMW was already a force in the small sporting saloon market with its 2002, but the arrival of the first 3 Series in 1975 turned up the wick. It left rivals such as the Triumph Dolomite and Alfa Romeo Alfetta looking a bit dowdy. The only downside with the BMW was it came strictly as a two-door, though you could also have a convertible model. To begin with, four-cylinder engines were offered, but BMW added punchy six-cylinder motors from 1977
How much is a BMW 3 Series Mk1?
Such is the demand for classic BMW of the 1970s and early 1980s that first-generation 3 Series are highly prized. A perfect example of the 323i in saloon or convertible shape will cost you as much as £35,000, and even one in reasonable condition will be £15,000. The smaller-engined models are easier on the bank balance, with a 316 in decent nick attracting a price tag of £8000.
What's the best BMW 3 Series Mk1 to buy?
Collectors are always going to head for the 323i as it's the quickest of the bunch and was always the top dog in the range when this 3 Series was new. It's great to drive, though it demands a lot of attention as there are none of the modern driving aids we're used to now. A more cost-effective bet is the 318 that still able to mix with modern traffic but cheaper to buy.
Is a BMW 3 Series Mk1 reliable?
These BMWs were definitely built to a very high standard, so plenty of them survive and they are still capable of daily use. Most mechanical parts can be found or repaired, though some are expensive, so keeping a 3 Series going is not difficult. Just beware of rust that can take hold along the wheelarches and window edges.
---
More saloon and estate car reviews
More expert car guides