Since the moment it landed in all its sharp-edged glory in 1976, the Ford Fiesta has been a dominant force in the supermini sector. That first-generation model set the template for all that have followed, with a compact exterior opening to reveal an spacious interior that mixes simplicity with practicality. Ford has also blessed most versions of the Fiesta with excellent handling and comfort, as well as energetic engines.
The latest model now offers petrol-electric hybrid power, as well as the brilliant ST hot hatch. There are three- and five-door bodies for the current Fiesta, and you can also have in Active trim with some pseudo-SUV styling.
Always a feature in the best-selling cars in the UK, the Ford Fiesta has evolved and adapted to continually suit the needs of its drivers, whether it's for learners finding their way or company drivers looking for efficiency, and everything in between.
Ford Fiesta review: Verdict
In every generation since it was first launched in 1976, the Ford Fiesta has been a consistent class leader. It mixes excellent driving manners with good fuel economy, while it's also easy to park. There's good space in the front and a couple of kids will be happy in the back of the car. Low running costs are joined by good reliability and ease of maintenance.
Ford Fiesta review: Problems
With older generations of the Fiesta, Ford' rust-proofing was not as good as it in later cars, which was a common problem with many car makers. When choosing an older Fiesta, look for corrosion all over and underneath. With later cars, the automatic gearboxes can be troublesome, so a manual transmission is the better choice for most drivers.
Ford Fiesta review: Prices
The Fiesta is very competitive on price compared to all of its closest rivals. There's always a big supply of Fiestas to choose from, so you don't have to be railroaded into buying one at a higher price. The sporty versions of early generation Fiestas are now collectible and expensive, but later ST models offer a great drive at keen prices.
---
Ford Fiesta Mk7 (2017 - current)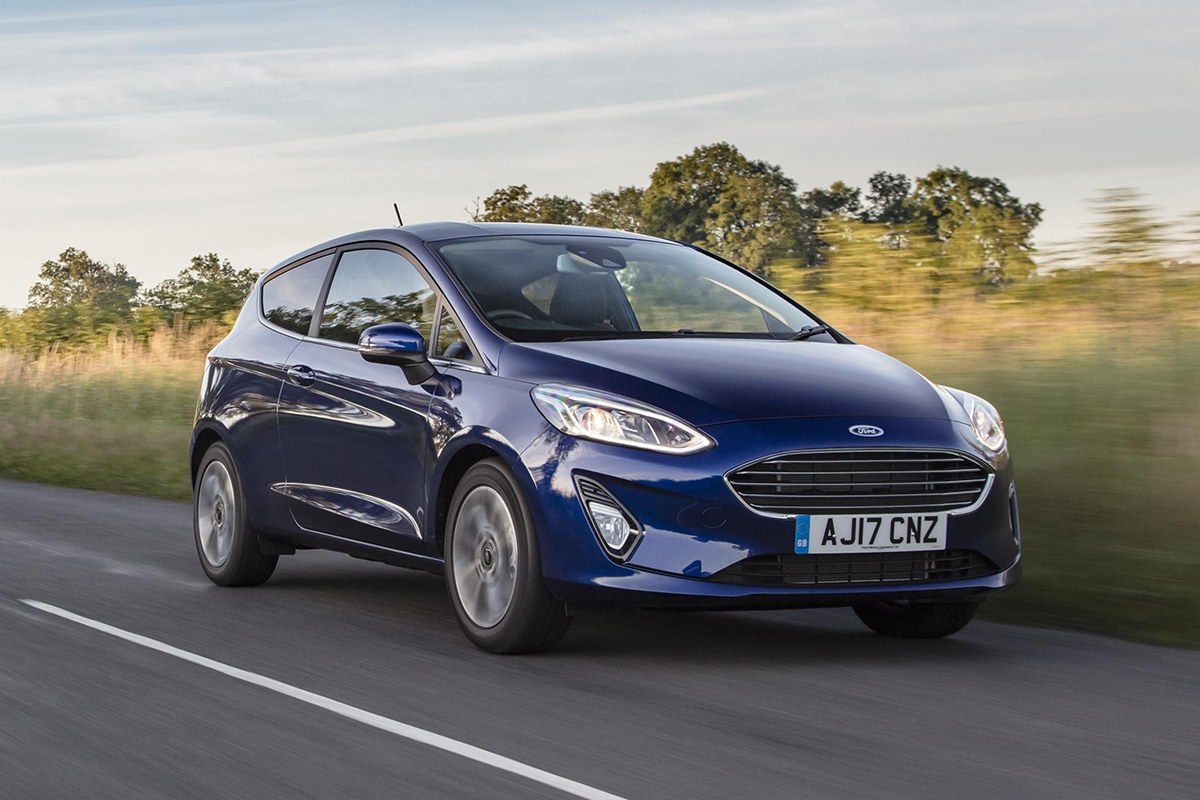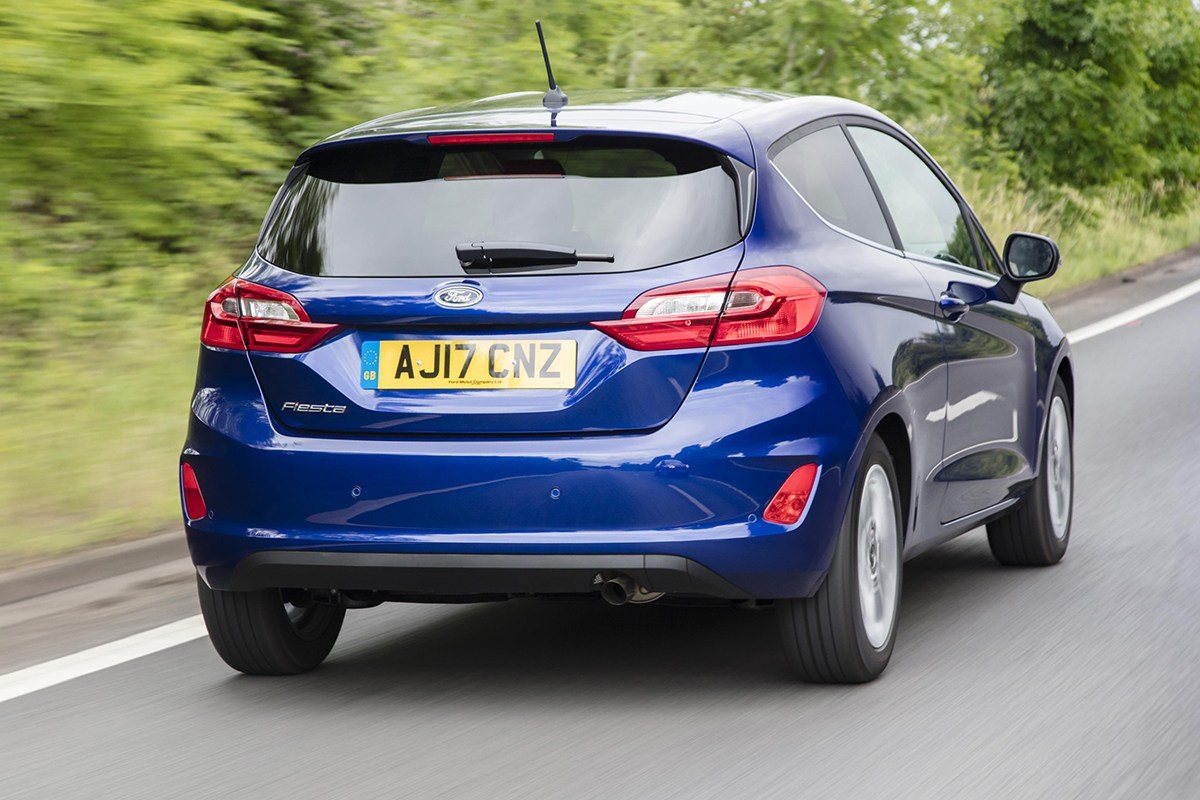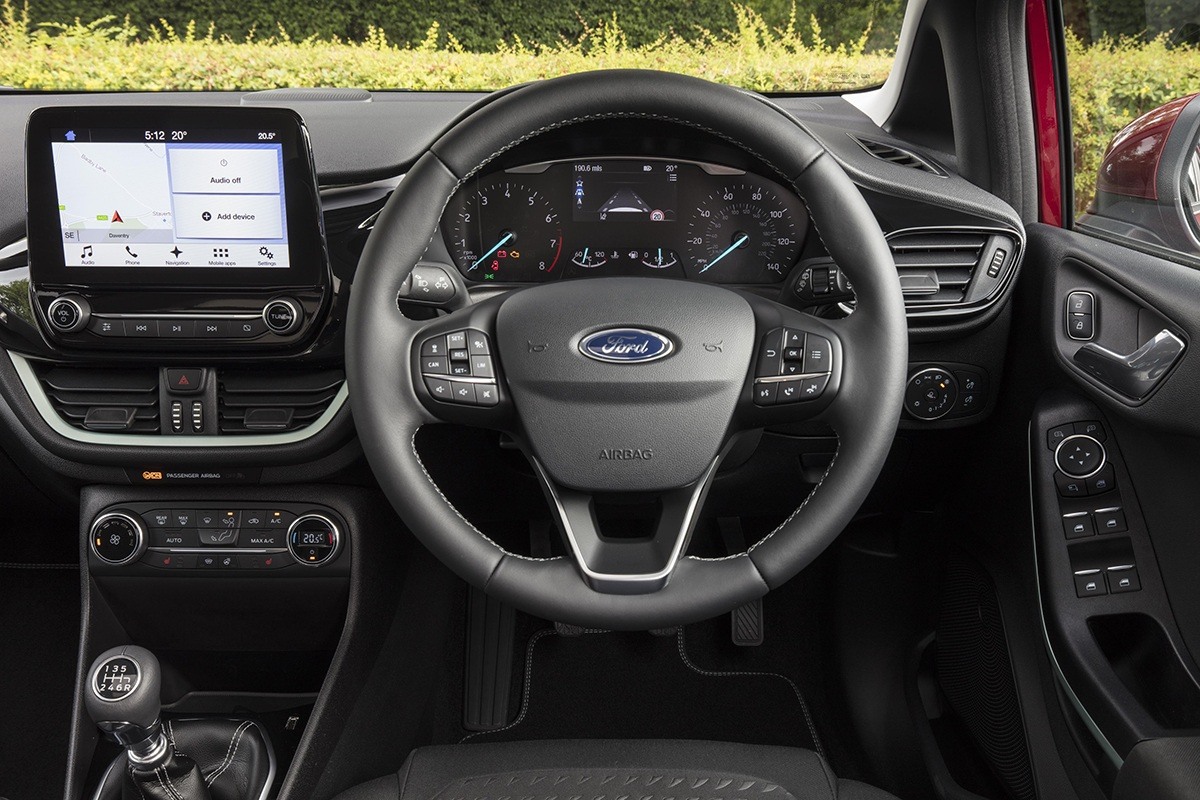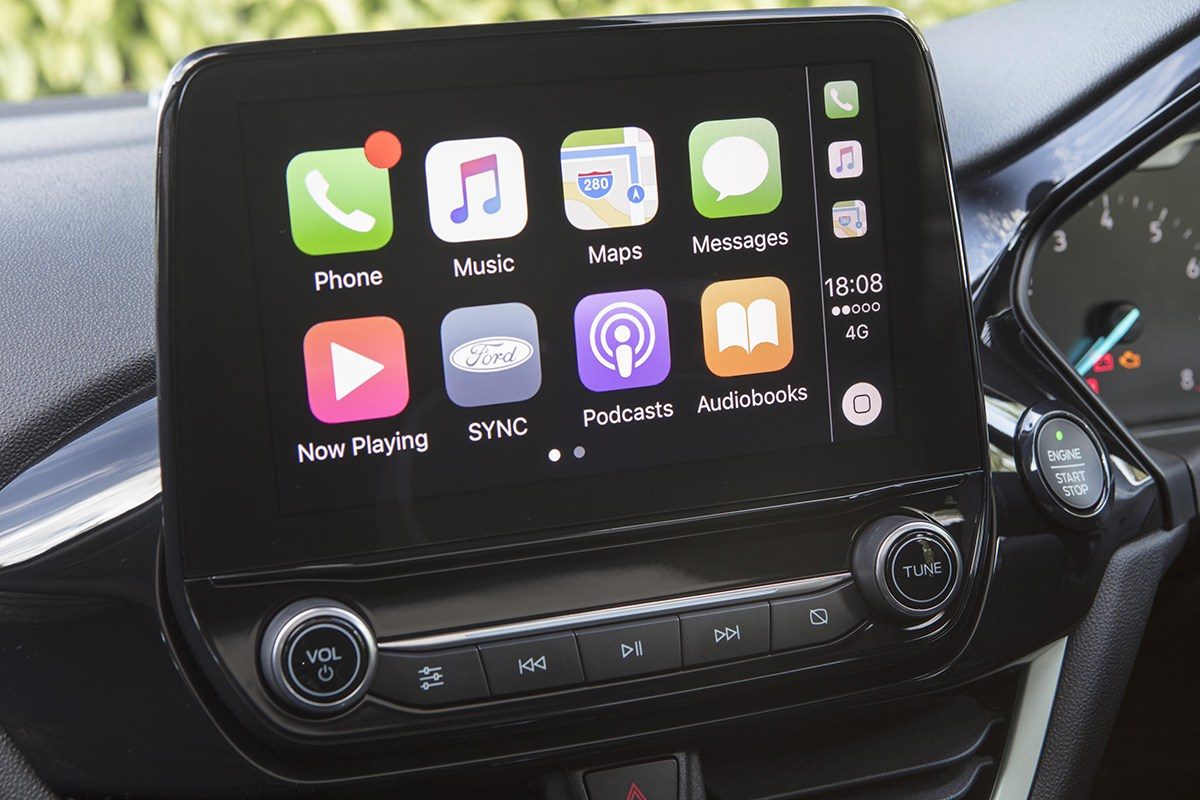 With this generation of Fiesta, Ford showed again why it's one of the acknowledged masters of making small cars. This Fiesta can easily function as a family's one and only car as it offers plenty of room for four plus luggage. It's also frugal on running costs, comfortable, refined and full of safety equipment. You'll also find all of life's little luxuries such as air conditioning and electric windows in all but the basic entry-level trim. A petrol-electric hybrid model joined the range in 2020.
How much is a Ford Fiesta Mk7?
If you're not too worried about a higher mileage, you could be driving a Mk7 Fiesta from £8000, and the car is well able to deal with this sort of use. A more average mileage four-years old example will cost about £1000 more. If the zingy ST hot hatch is what you're after, reckon on draining your bank balance by around £16,000 for one of the best cars in its class.
What's the best Ford Fiesta Mk7 to buy?
While the hot hatch ST is the flagship of the range and an undoubted hot hatch highlight, the Titanium trim comes with all you could want for daily use. Complement this with the 1.0-litre Ecoboost turbo petrol engine and you'll have low running costs and an enjoyable driving experience all rolled into one fantastic supermini.
Is a Ford Fiesta Mk7 reliable?
There's not much to worry about when buying a Mk7 Ford Fiesta, but make sure any car fitted with a reversing camera shows the image clearly on the dash screen. Check the wheels and corners of the bumpers for parking scrapes as these cars tend to live in built-up areas and often are parked on the street.
---
Ford Fiesta Mk6 (2008 - 2017)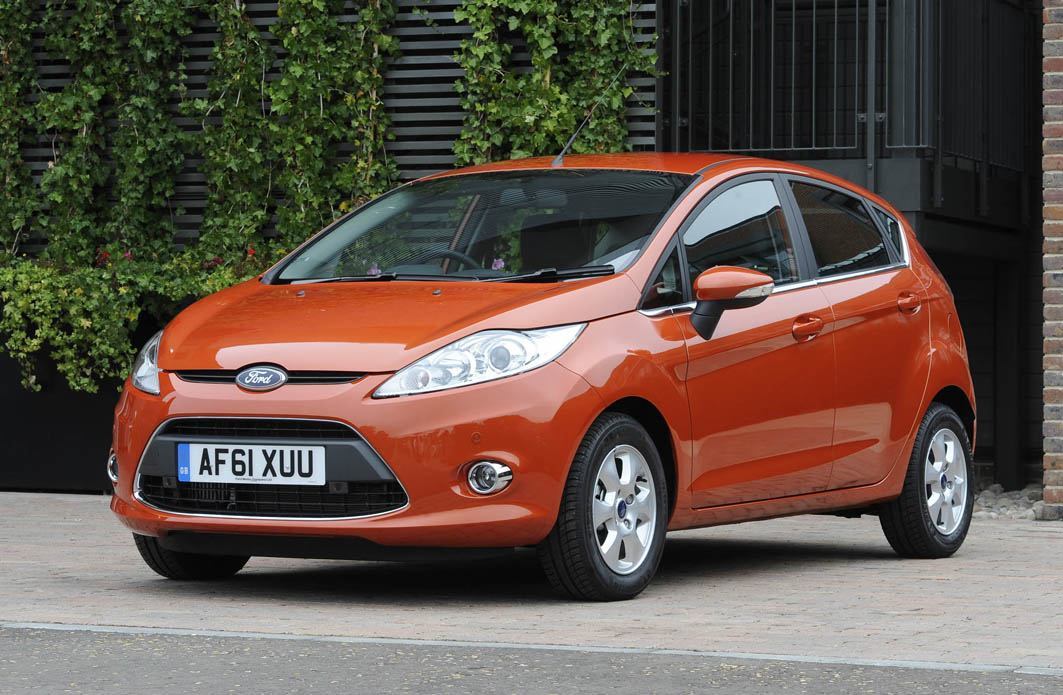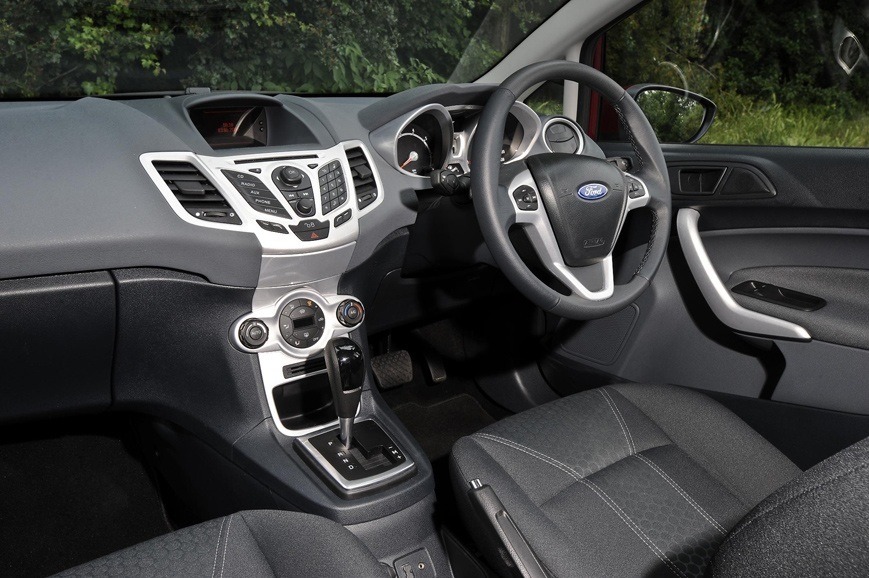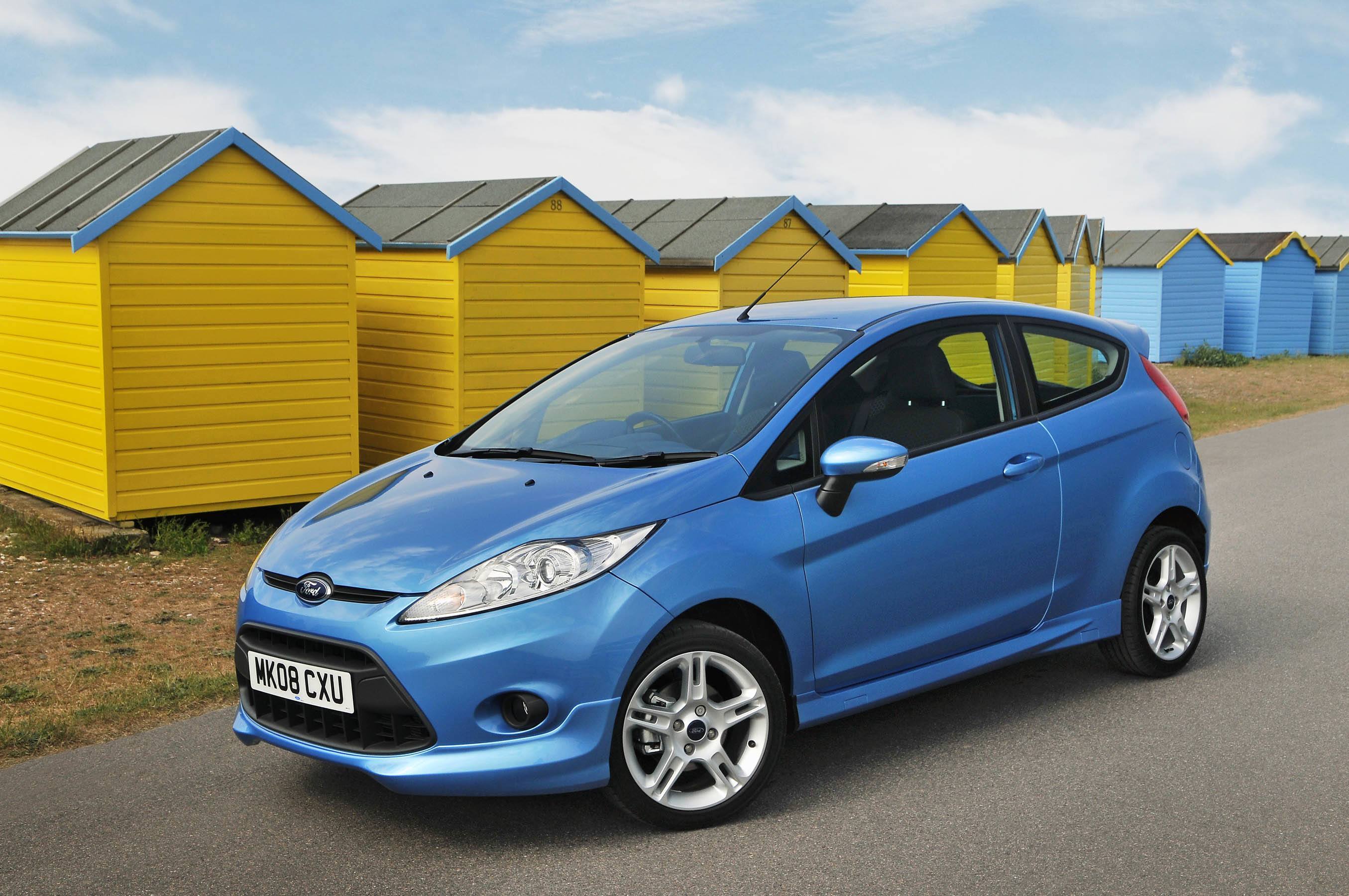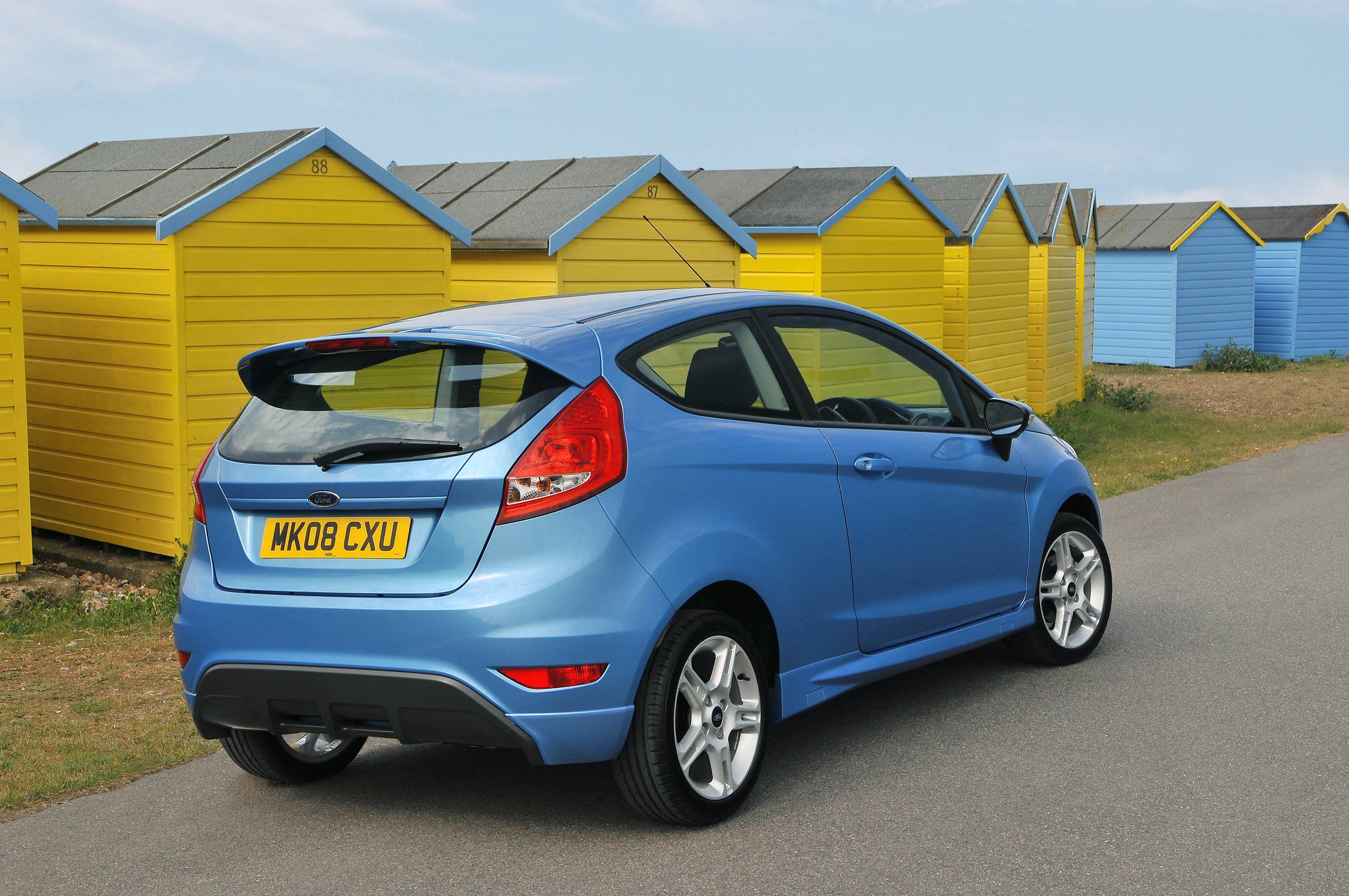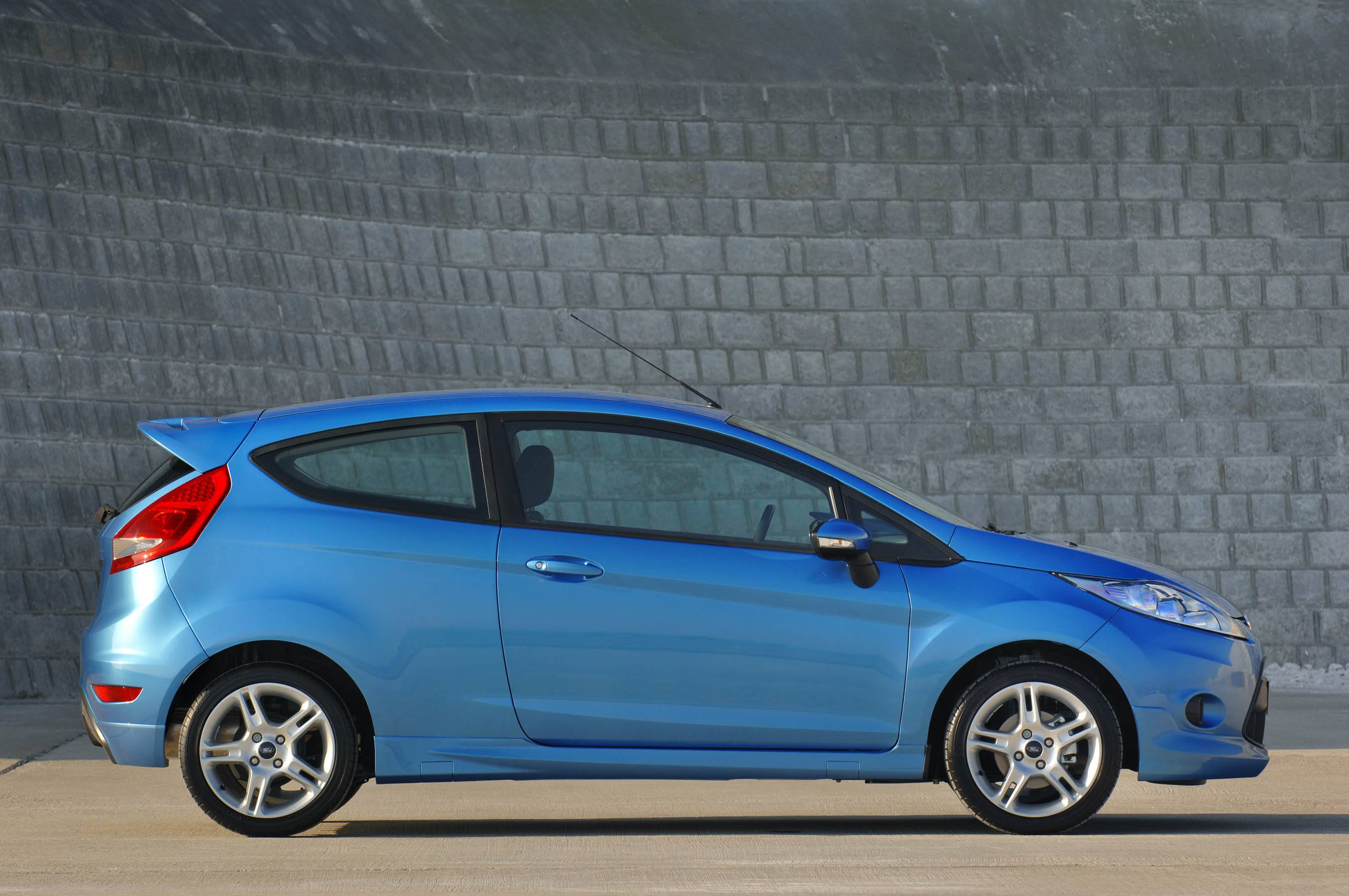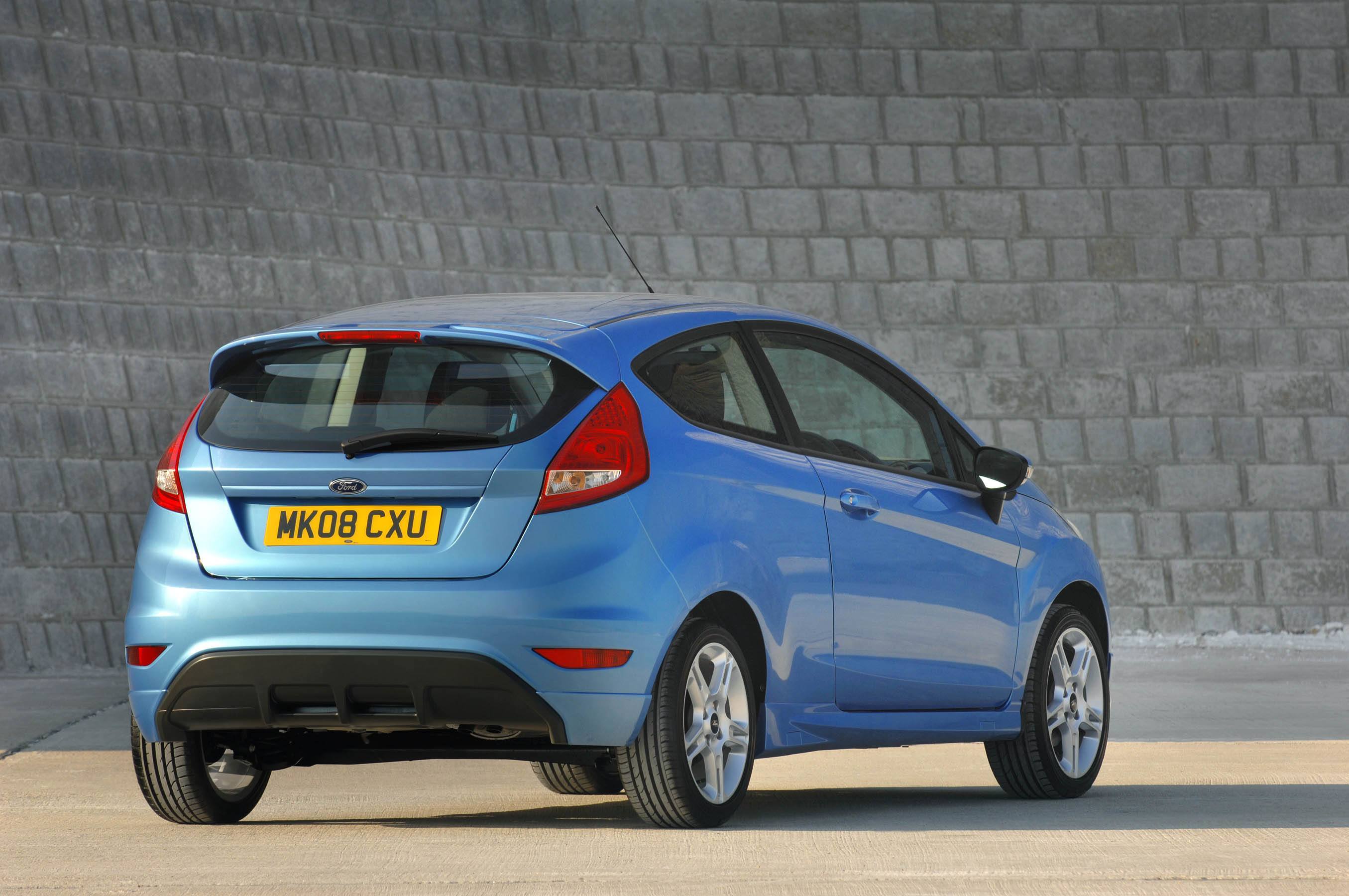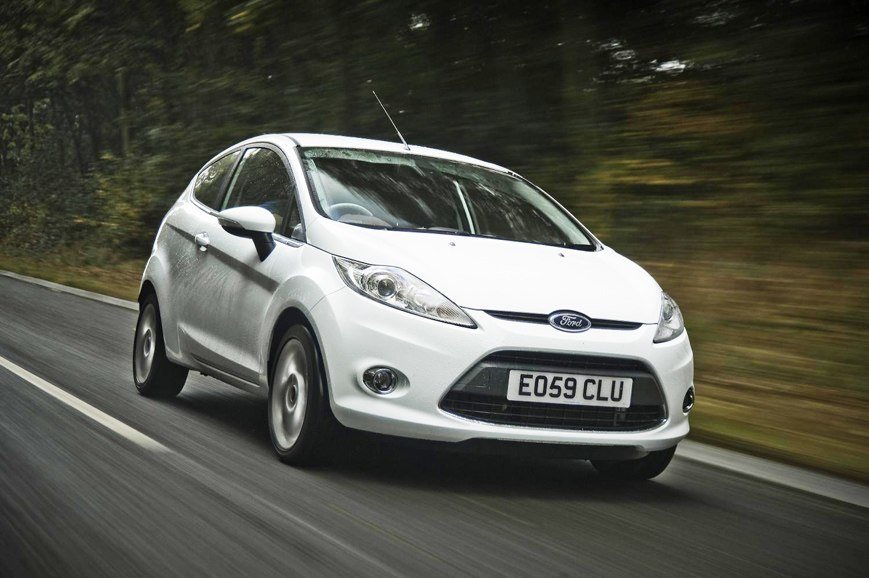 Ford hit supermini gold with this sixth iteration of its evergreen Fiesta. The stylish looks are complemented by a cabin with good space in the front and superbly designed dash. The rear seats are acceptable for room in this class, while the way this car drives sets it above all others. There's a poise and suppleness that makes this Fiesta a joy to drive, and its range of petrol and diesel engines are easy on the wallet. A facelift in 2014 kept the Fiesta fresh and on top form.
How much is a Ford Fiesta Mk6?
There are three- and five-door examples of this Fiesta generation with average mileages from £2000. That's good value for a car with plenty of life left in it. If you want a facelifted model from 2014 and newer, you'll need to spend from £5000 for one with typical mileage for the age, but it will also come with plenty of safety equipment.
What's the best Ford Fiesta Mk6 to buy?
Titanium is the trim level to seek out in this age of Ford Fiesta as it comes with a generous dollop of standard kit. This includes alloy wheels, air conditioning, electric windows and Ford's easy to use infotainment set-up. There's a spread of engines on offer and the best bests are the 1.4-litre petrol or 1.6 turbodiesel that is also available in Econetic guise to further save fuel. The Fiesta ST is a brilliant hot hatch if you're after a great fast Ford.
Is a Ford Fiesta Mk6 reliable?
A lot of Fiestas spend their lives in city traffic, so feel if the clutch is slipping or making any noises. It's not expensive to replace, but factor it in to the price you pay when buying a car. Water can seep into the front footwells, so check for mould or damp here. The diesel engine's injectors can become clogged and thwart performance, and they are pricey to replace.
---
Ford Fiesta Mk5 (2002 - 2008)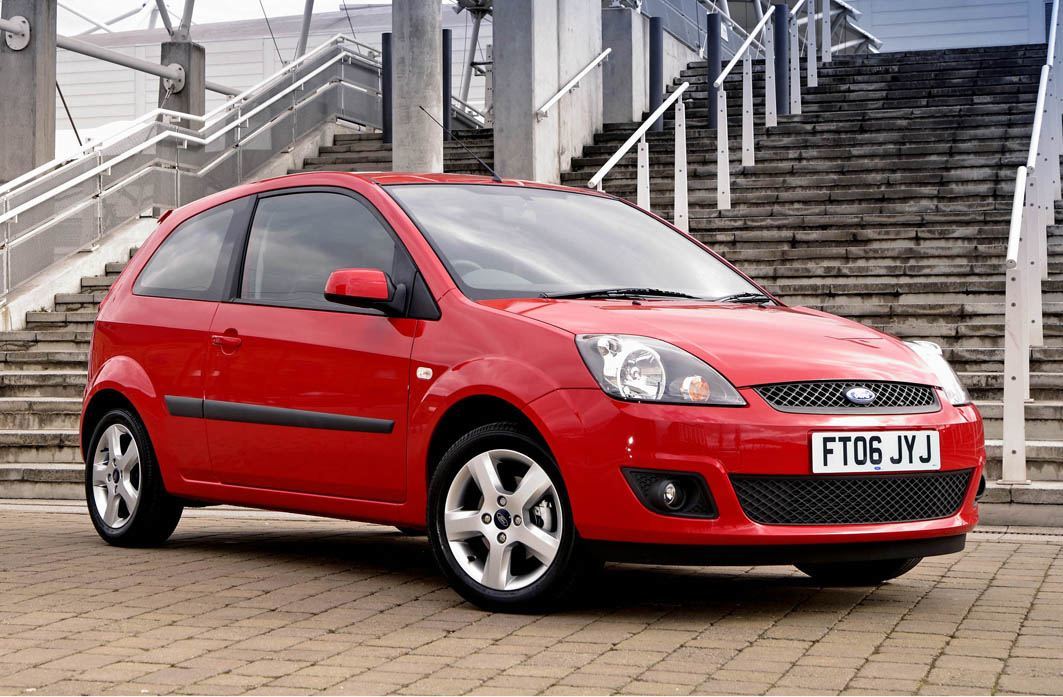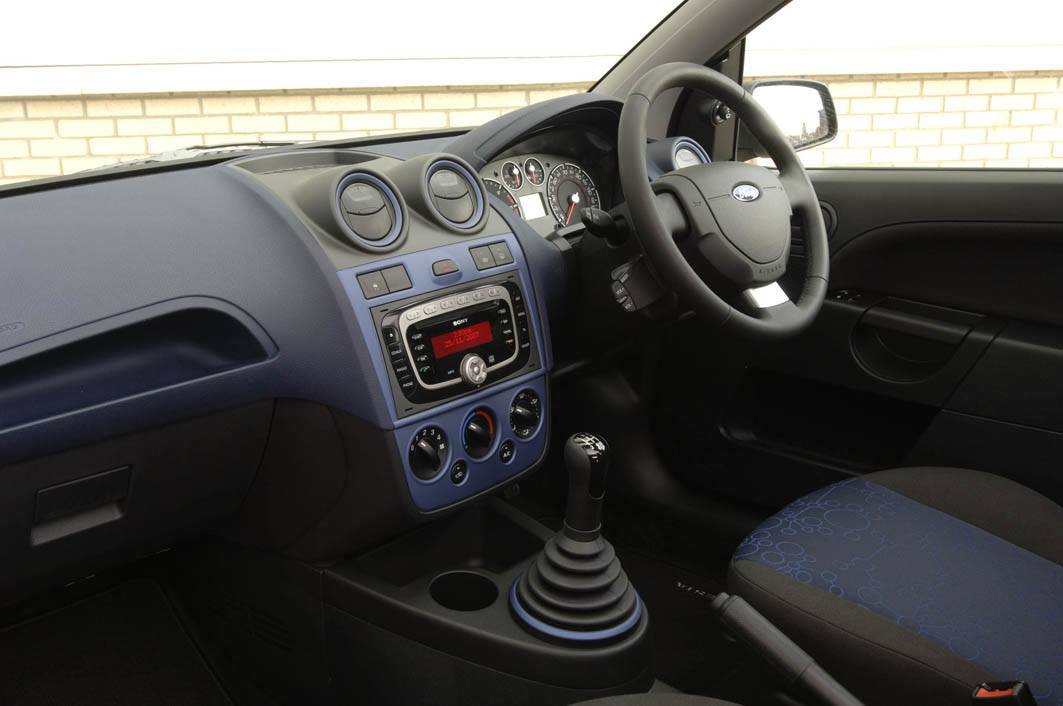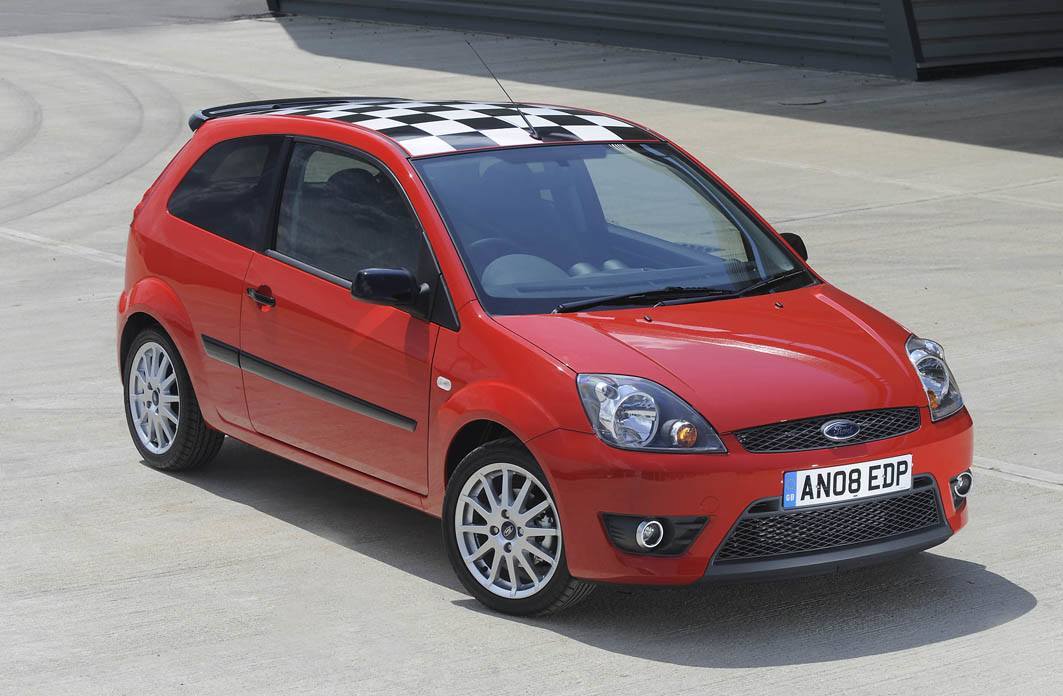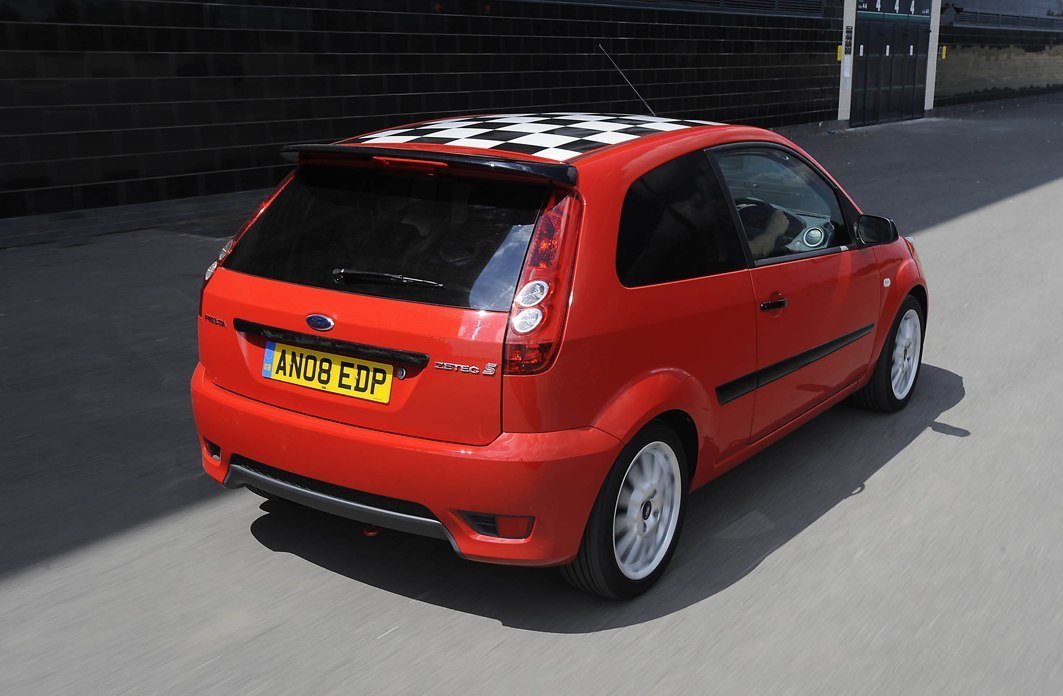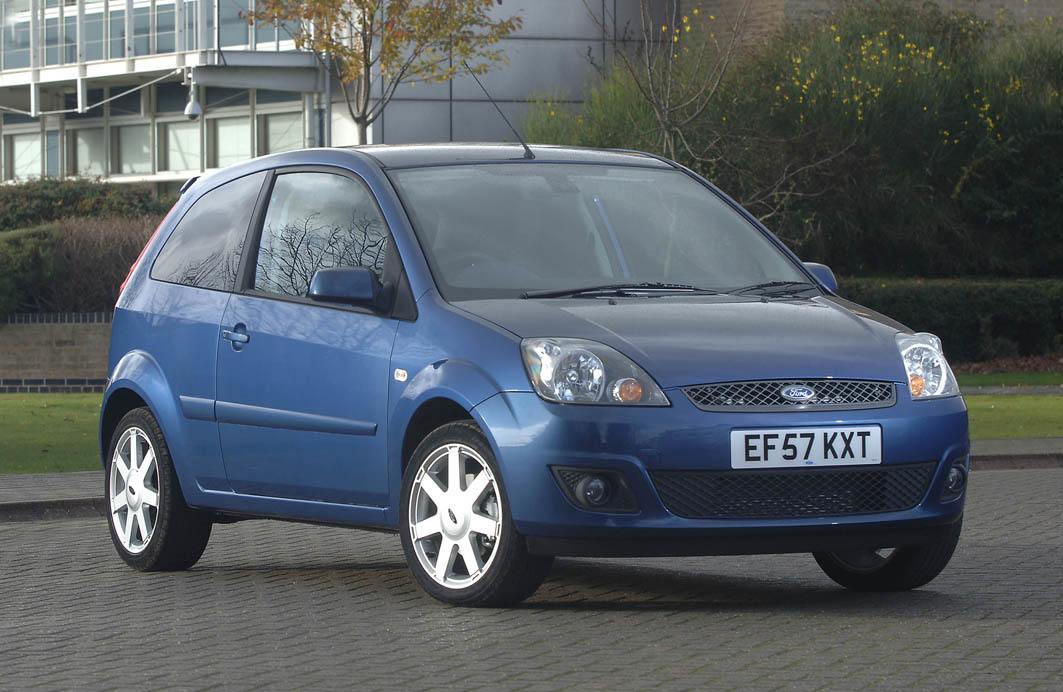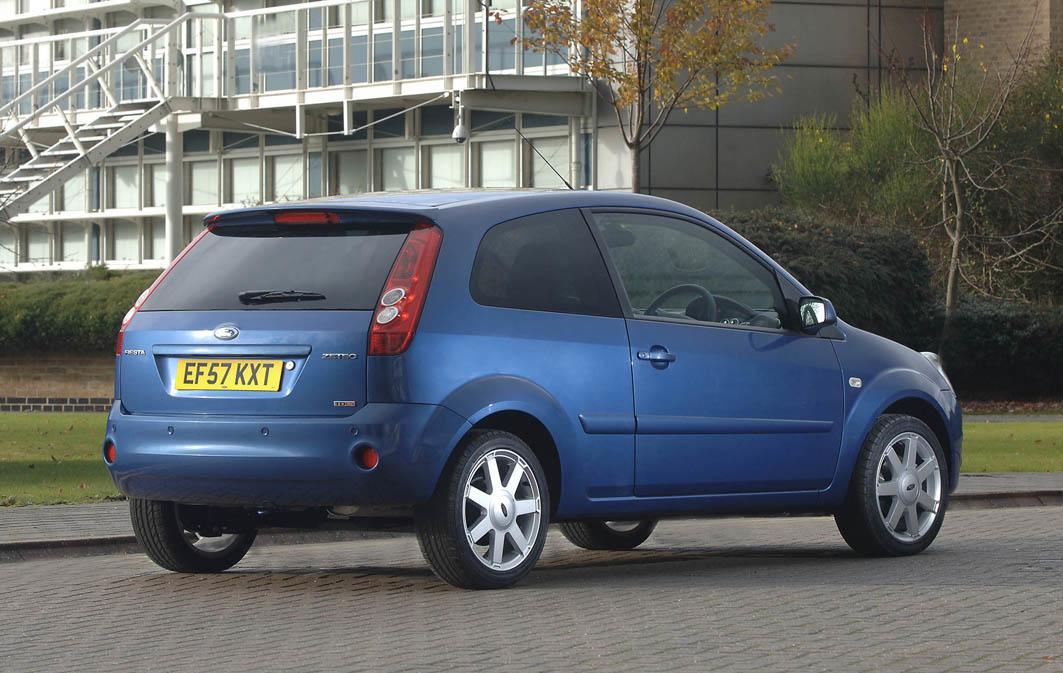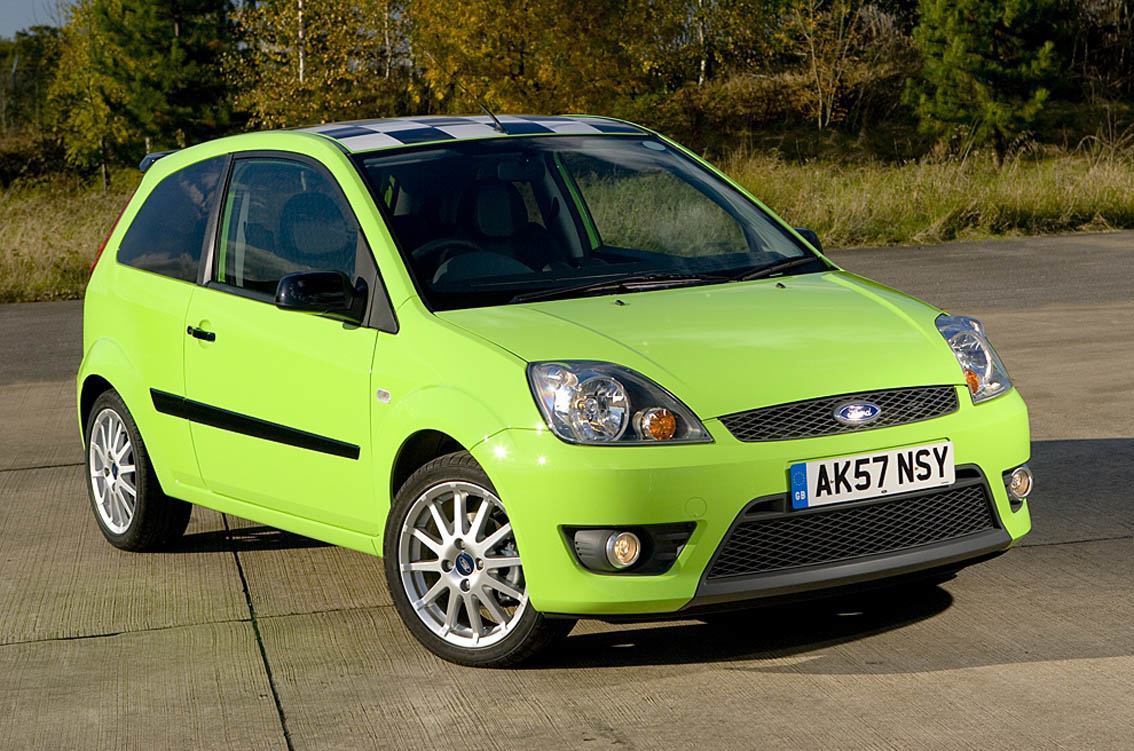 By now, Ford was well into its stride with the Fiesta and the fifth-generation model closely followed the recipe established by earlier cars. Pert styling was neat and tidy, but not as daring as a Toyota Yaris, while underneath the Fiesta remained the car to measure all other superminis for their ride and handling ability. Engines were much the same as before, but Ford also brought back a hot hatch with the ST model.
How much is a Ford Fiesta Mk5?
If you budget from £1000 for a Mk5 Fiesta, you will be able to find good, solid three- and five-door examples in some of the more basic trim levels. From £1500, you'll be able to afford lower mileage cars with good specification that includes air conditioning and electric windows. These are ideal first cars for those who have just passed their driving test. An ST hot hatch model in good condition will cost from £2000, but it's better to look at clean, tidy cars from £3000.
What's the best Ford Fiesta Mk5 to buy?
The ST hot hatch is a great car to drive and not expensive to run every day, but insurance might put off younger drivers. For them the Zetec-S has all of the looks but a more cost-effective 1.6-litre petrol engine that can return around 40mpg average economy. It's bets to avoid the Style trim as it's very basic, while the Zetec is a sound balance of equipment and price.
Is a Ford Fiesta Mk5 reliable?
Beyond the accepted age-related wear and tear of any car of this age, the two things to look for with the Mk5 Fiesta are the Quickclear windscreen and the Powershift automatic gearbox. The heated windscreen's element fails and requires a new screen to rectify, so most drivers just live without this handy feature. More serious is the Powershift auto 'box coupled to the 1.4-litre petrol engine can lose drive. Better to look for a 1.6-litre car with the more robust auto transmission.
---
Ford Fiesta Mk4 (1995 - 2002)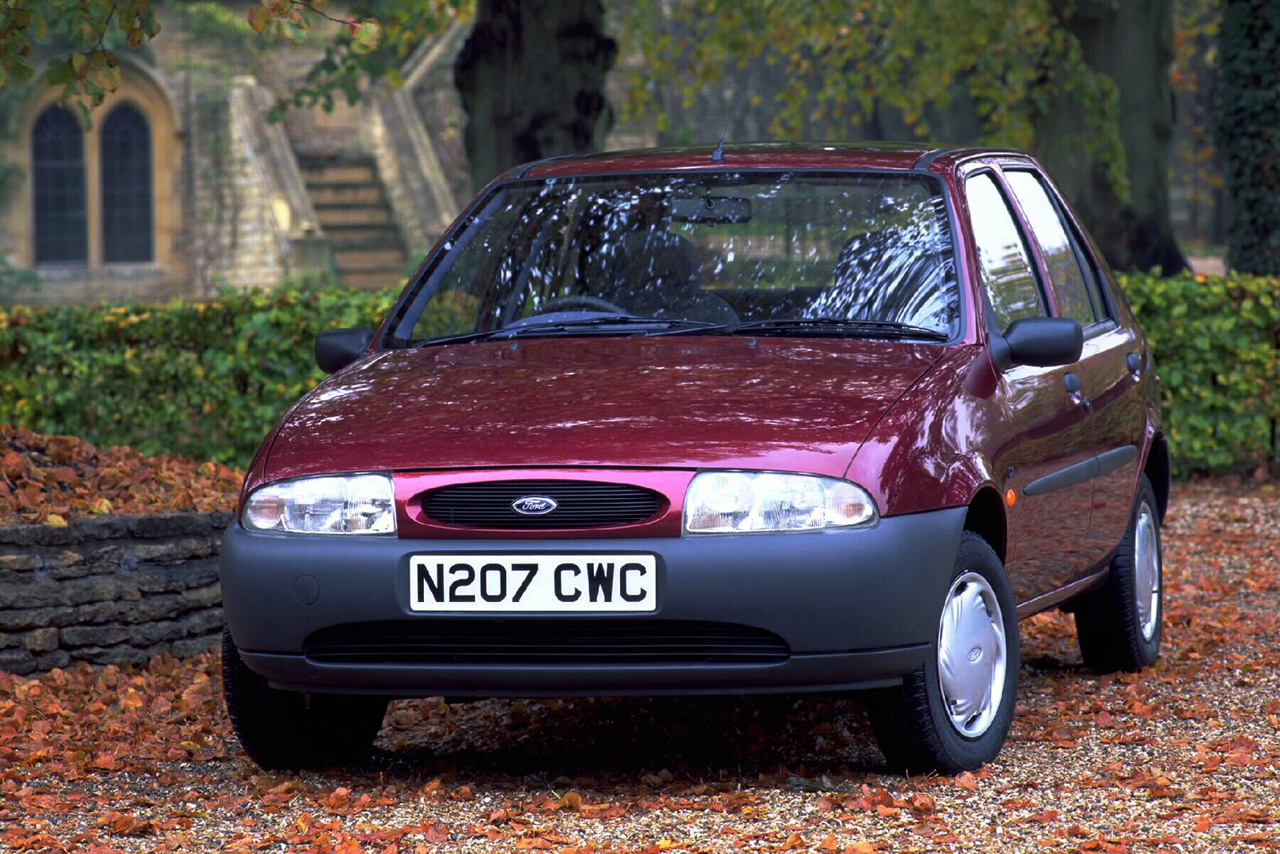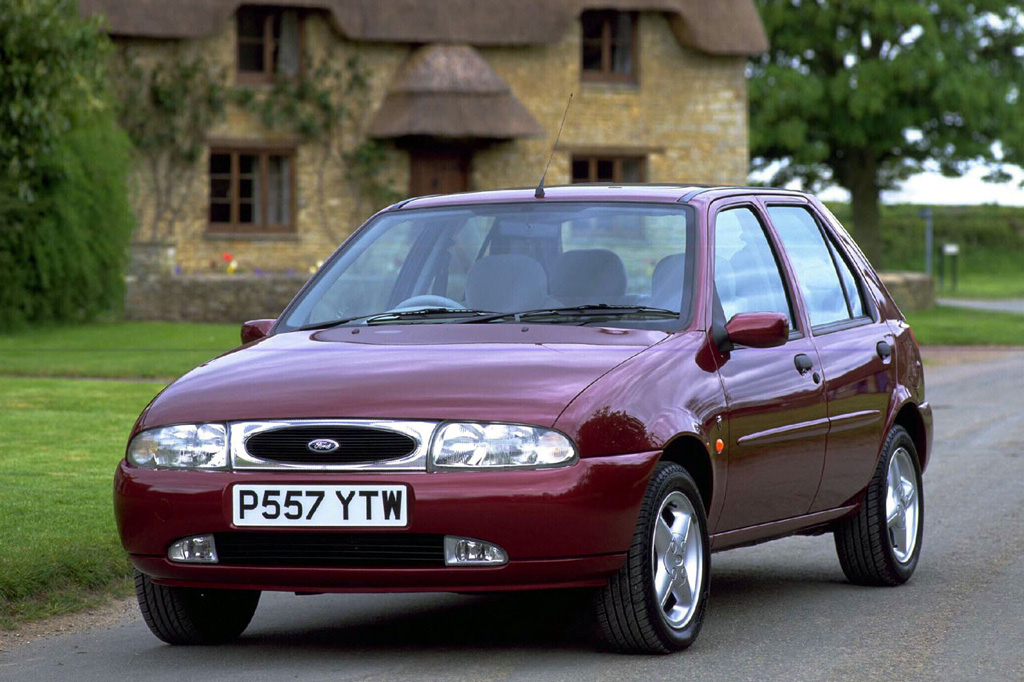 Another new Fiesta and another clever update by Ford that used much of the Mk3's underpinnings. A smart set of body panels gave the Mk4 a fresh, rounded look and it was enough to immediately catapult the model to the top of the sales chart in the UK. There were also zingy new engines, though Ford decided not to offer a hot hatch model as they were very difficult to sell and insure at this time.
How much is a Ford Fiesta Mk4?
This generation of Fiesta is still very much in the used car phase of its life, so you can find plenty of scruffy examples for less than £1000. Look to spend £1500 and you'll find many in very good condition with reasonable mileages. The very best are pitched at £3000, though this is only worth paying for an extremely low mileage, perfect condition car.
What's the best Ford Fiesta Mk4 to buy?
The Ford Fiesta Mk4 in 1.25-litre Zetec LX trim was a real sweet spot in the range for the way it drove and handled. The five-speed manual gearbox is a delight to use and the engine is a revvy unit that adds to the fun. It's also easy on fuel, which makes it an affordable and different supermini, while facelifted cars from 2000 and newer came with more safety equipment. The facelift also brough the fine Zetec-S warm hatch that is the pick of the bunch.
Is a Ford Fiesta Mk4 reliable?
Aside from the usual warnings about rust and crash damage in any car of this age, the Ford Fiesta Mk4 is a tough customer. When maintained, the engines are capable of large mileages, while the interiors are hard-wearing. It's also worth checking the brake discs for rust, and make sure the clutch works smoothly as the release bearing can seize up.
---
Ford Fiesta Mk3 (1989 - 1995)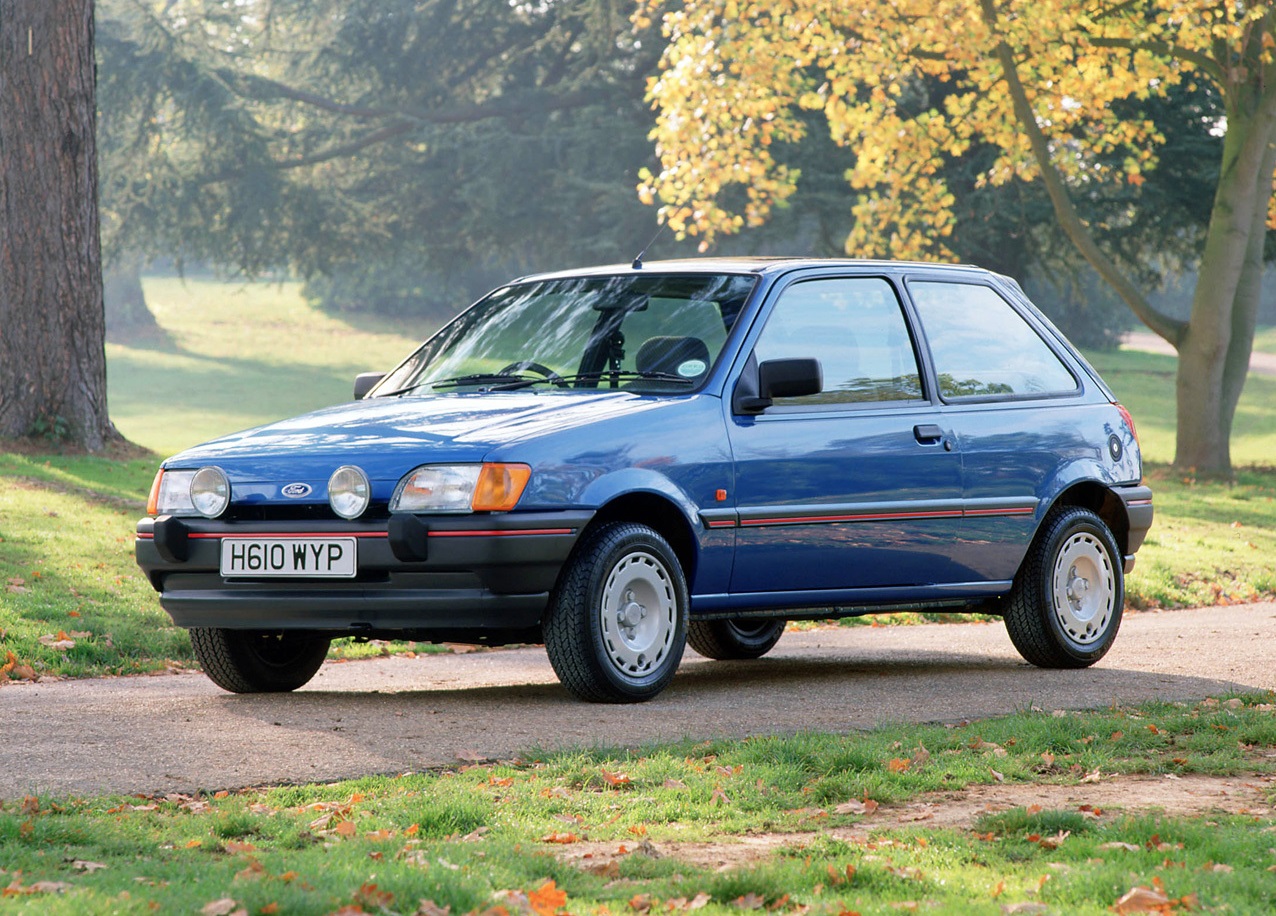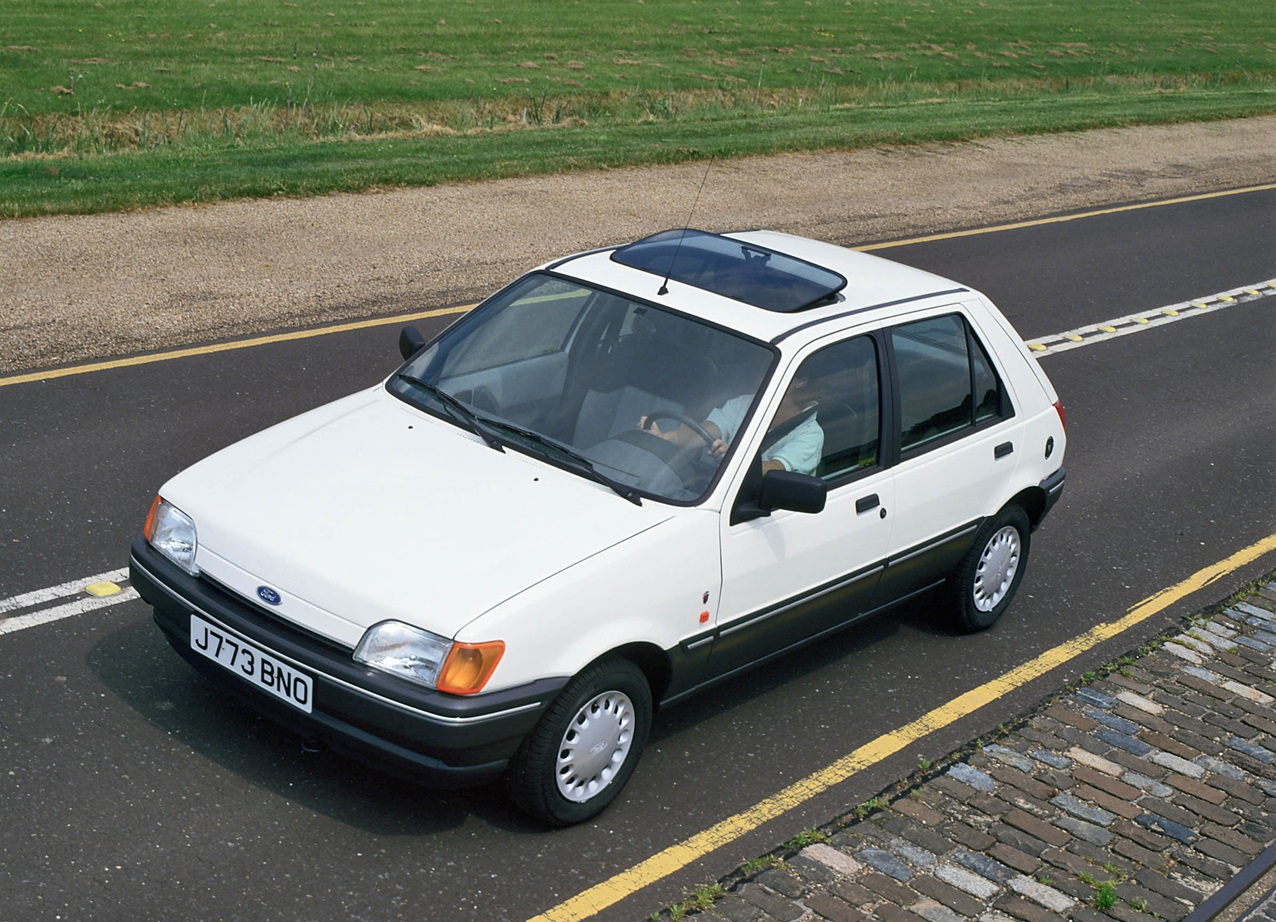 The big news with the third incarnation of the Ford Fiesta was the option of five doors alongside the established three-door format. It had taken a while for Ford to offer this where rivals had long since given this choice. It was made possible by an all-new platform for the Fiesta, with new rear suspension design, though some reckoned the handling was not as sharp as the previous model. That didn't deter Ford from introducing some very rapid performance variations, such as the RS Turbo.
How much is a Ford Fiesta Mk3?
You can still find run of the mill versions of the Mk3 Fiesta languishing in the classifieds for a few hundred pounds. They will be very down at heel but running and have an MoT. Low mileage cars in superb order are rare and will attract more money, with as much as £3000 needed for any in this condition. The hot hatch XR2, RS Turbo and RS1800 cars are all very collectible and the best can nudge £20,000.
What's the best Ford Fiesta Mk3 to buy?
If you have the budget, a Fiesta RS1800 is a very quick and entertaining alternative to a Peugeot 205 GTI. At a more affordable level, the XR2 is also fun to drive, but for more wallet-friendly Fiesta frolics the best model is the Ghia that has plusher trim and a better appointed dashboard.
Is a Ford Fiesta Mk3 reliable?
Earlier versions of the Mk3 Fiesta used the same engine as the Mk2, which are easy to service but not as good as the later Zetec engines that arrived from 1992. The real concern with any Fiesta of this period will be rust, which can attack almost any part of the car, so check every millimetre of the body for corrosion.
---
Ford Fiesta Mk2 (1983 - 1989)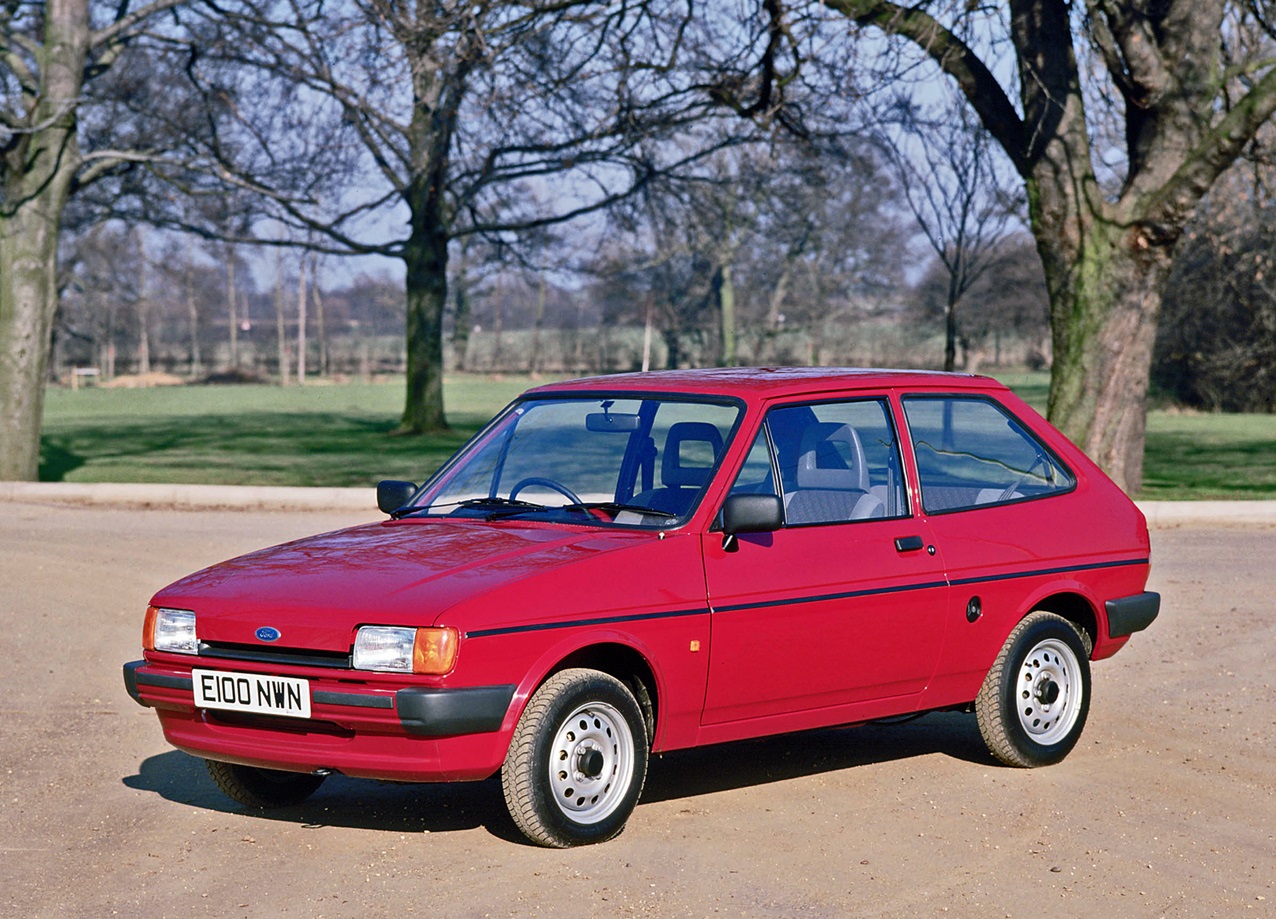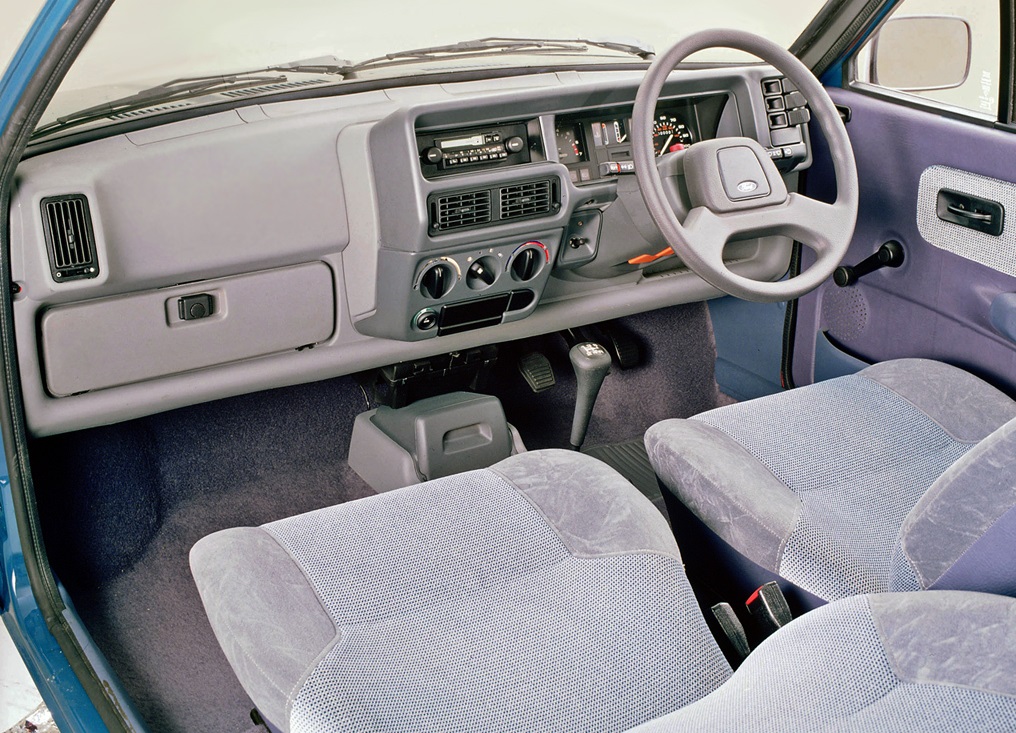 The second-generation of Ford Fiesta was a clever remake of the original. It kept much of the main structure underneath its more rounded panels, while the dash was updated to include items such as a radio and better heating controls. This reflected the increasing demands of its buyers, and Ford also gave them a faster, more aggressive XR2 hot hatch.
How much is a Ford Fiesta Mk2?
As prices for the original Mk1 Fiesta has climbed, values of its successor have followed suit. The result is you can expect to pay £4000 for a sound but humble version of the Mk2, while better appointed models can double that. The XR2 hot hatch is now much in demand, so you'll need £15,000 to bag a shining example.
What's the best Ford Fiesta Mk2 to buy?
For some, the Fiesta XR2 will always be the ultimate prize for its looks and performance. It's an enjoyable car to drive and will hold its value, so makes sense. Some prefer the back-to-basics appeal of the lesser models like the Popular and L trims that remind them of their youth. These versions are easier to afford, though have very basic equipment.
Is a Ford Fiesta Mk2 reliable?
You need to satisfy yourself any Ford Fiesta of this age is free of rust and rot. Many have been badly repaired in the past by owners with little money for upkeep, so you also need to check all of the mechanical parts carefully. However, the Fiesta is quite robust and most parts are available to repair or replace any faulty bits.
---
Ford Fiesta Mk1 (1974 - 1983)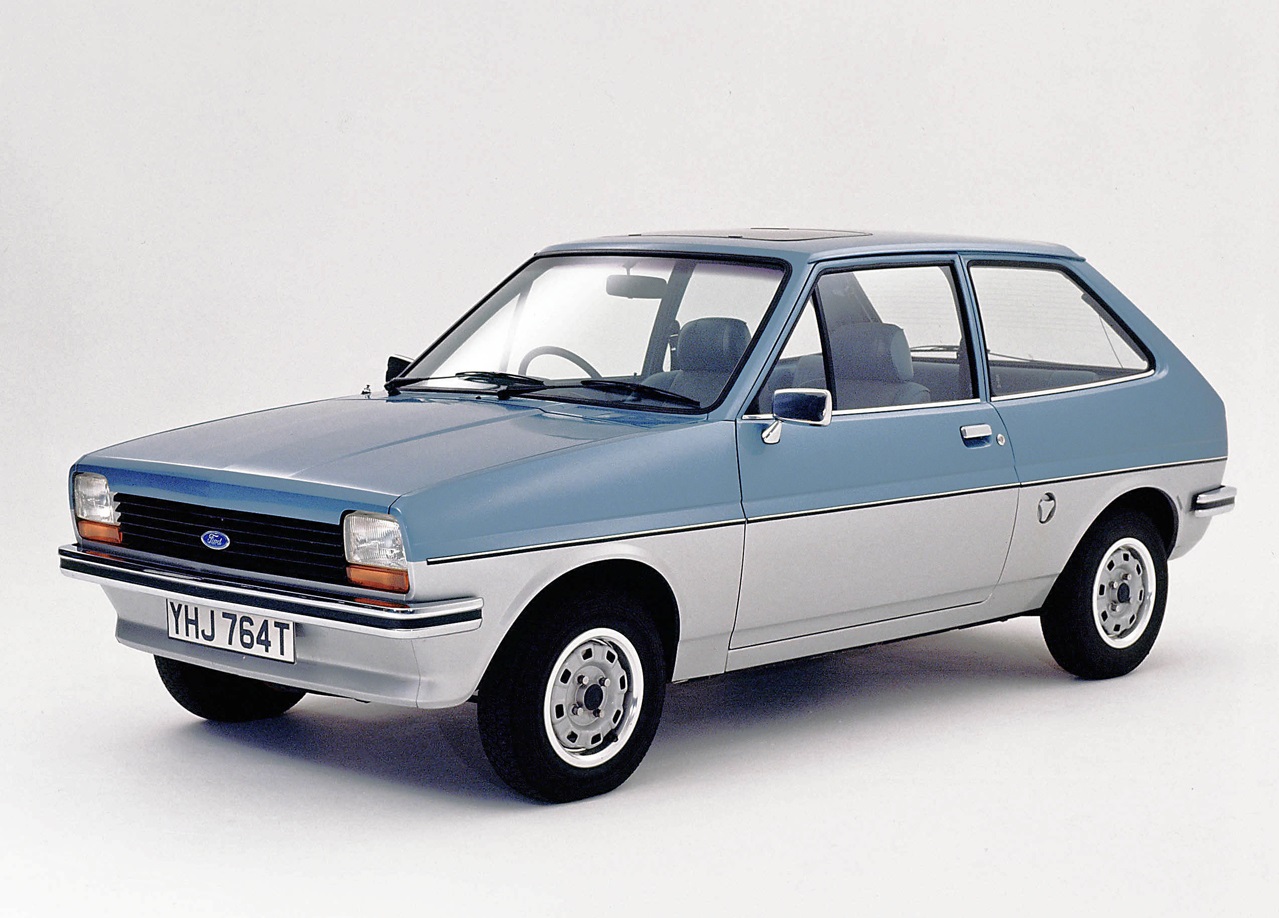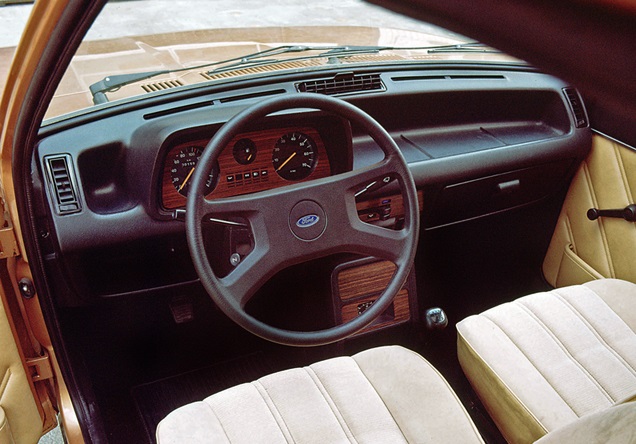 Volkswagen and Renault already had the jump on Ford with their Polo and 5 superminis complete with front-wheel drive and rear hatches. This was the formula that buyers wanted and Ford needed to get on terms to compete, and it did so brilliantly with the 1976 Mk1 Fiesta. Simple, clean lines gave it a great look with large glass area for an air feel inside the generously sized cabin. It was also great to drive, even if the petrol engines were not the most sophisticated. Ford also added the sporty XR2 to create a hot hatch classic.
How much is a Ford Fiesta Mk1?
The original Ford Fiesta is now a desirable classic car, even in its most basic and slowest forms. Find one of the entry-level models and you'll pay from £5000 for one in mint condition. Should your tastes be more on the sporting side, an XR2 in superb fettle can fetch £15,000 thanks to the rapidly growing enthusiasm for these cars.
What's the best Ford Fiesta Mk1 to buy?
The Fiesta XR2 is the most fun to drive thanks to its extra power from the larger 1.6-litre petrol engine. However, all Fiesta Mk1s are enjoyable to drive and there's a huge supply of replacement parts to upgrade and improve them if you want. A Ghia trim car will come with a few extra luxuries as standard, so this is the one to aim for.
Is a Ford Fiesta Mk1 reliable?
Simplicity is key to the Mk1 Ford Fiesta and this makes it a surprisingly easy car to maintain today even though it is now a well regarded classic car. A whole industry has grown around classic Ford models to maintain and uprate them, so you can create a Fiesta to suit your own tastes without breaking the bank. The major points to watch for are rusty bodies, worn interiors as some trim is hard to replace, and damage from years of being used as cheap transport by previous owners.
---