Ford brought a whole new dynamic edge to the compact SUV sector when it introduced the Kuga, and this successful model continues to be one of the best to drive. As time has moved on, so has the Kuga and the latest generation of the model is now a more mature, refined and comfortable car.
The current line-up offers a mix of engines, including a plug-in hybrid that will appeal to city dwellers and company car drivers alike. There's also a Vignale model that aims to offer a taste of the luxury life at a relatively affordable price, which is something Ford has always been good at.
Earlier Kuga models represent great value and are still very good to drive, so there's no need to miss out even if your budget is more modest. Continue reading to discover if the Ford Kuga is your ideal second-hand car.
Ford Kuga review: Verdict
Whichever generation of Ford Kuga you look at it, they stack up well against their contemporary opposition. In each case, the Kuga is one of the best cars in its class to drive, with a ride and handling blend that few others can get close to. The interiors are well made and the driver enjoys good all-round vision. However, the rear seats in the Mk1 Kuga are a little more cramped than some others in the sector due to the sweep of the roof line.
Ford Kuga review: Problems
As the Kuga shares its platforms with the Ford Focus of the same periods, there are few issues to worry about beyond usual wear and tear. Check any four-wheel drive version has not suffered from being driven hard on unmade roads, and be sure the Powershift automatic gearbox has been serviced at its correct three-year intervals. During any test drive, be sure all of the electrics work, including the infotainment system.
Ford Kuga review: Prices
Buying new, the Ford Kuga can seem expensive, though it's keenly priced against its key rivals. There are some great deals on nearly new models, so this is a good route to take in order to save several thousand pounds. Older Kugas are on a price par with their rivals and, post-2016 facelift, it's the 1.5 EcoBoost petrol that's most sought after. With the Mk1, diesel is the fuel to look for and you'll find serviceable Mk1 from £3000.
---
Ford Kuga Mk3 (2020 - current)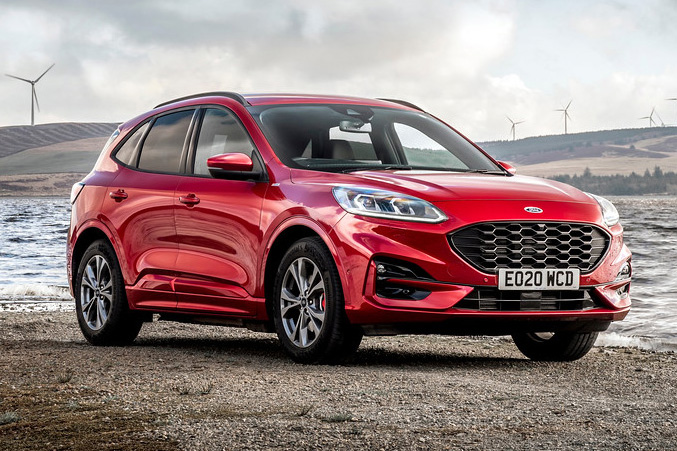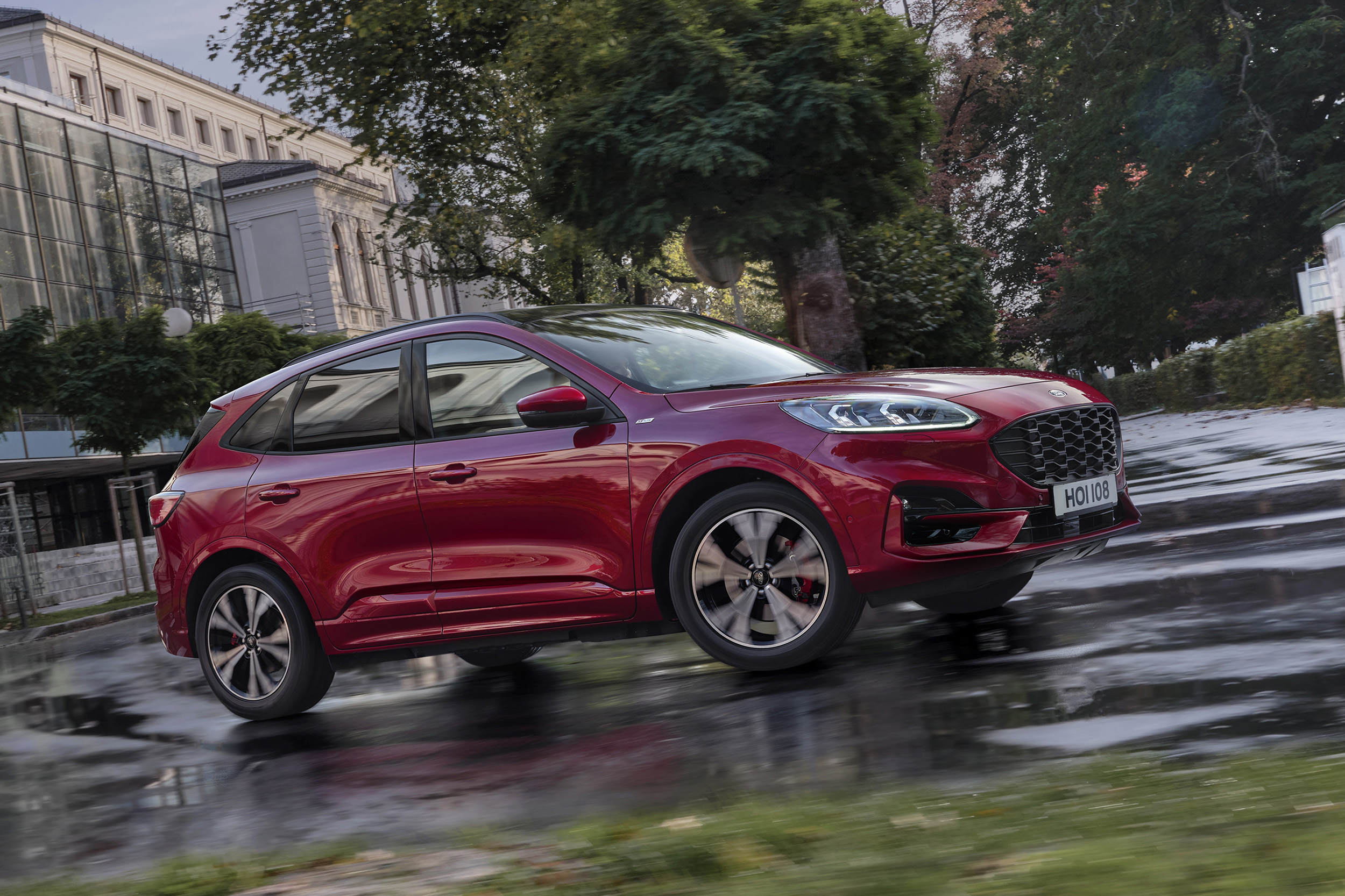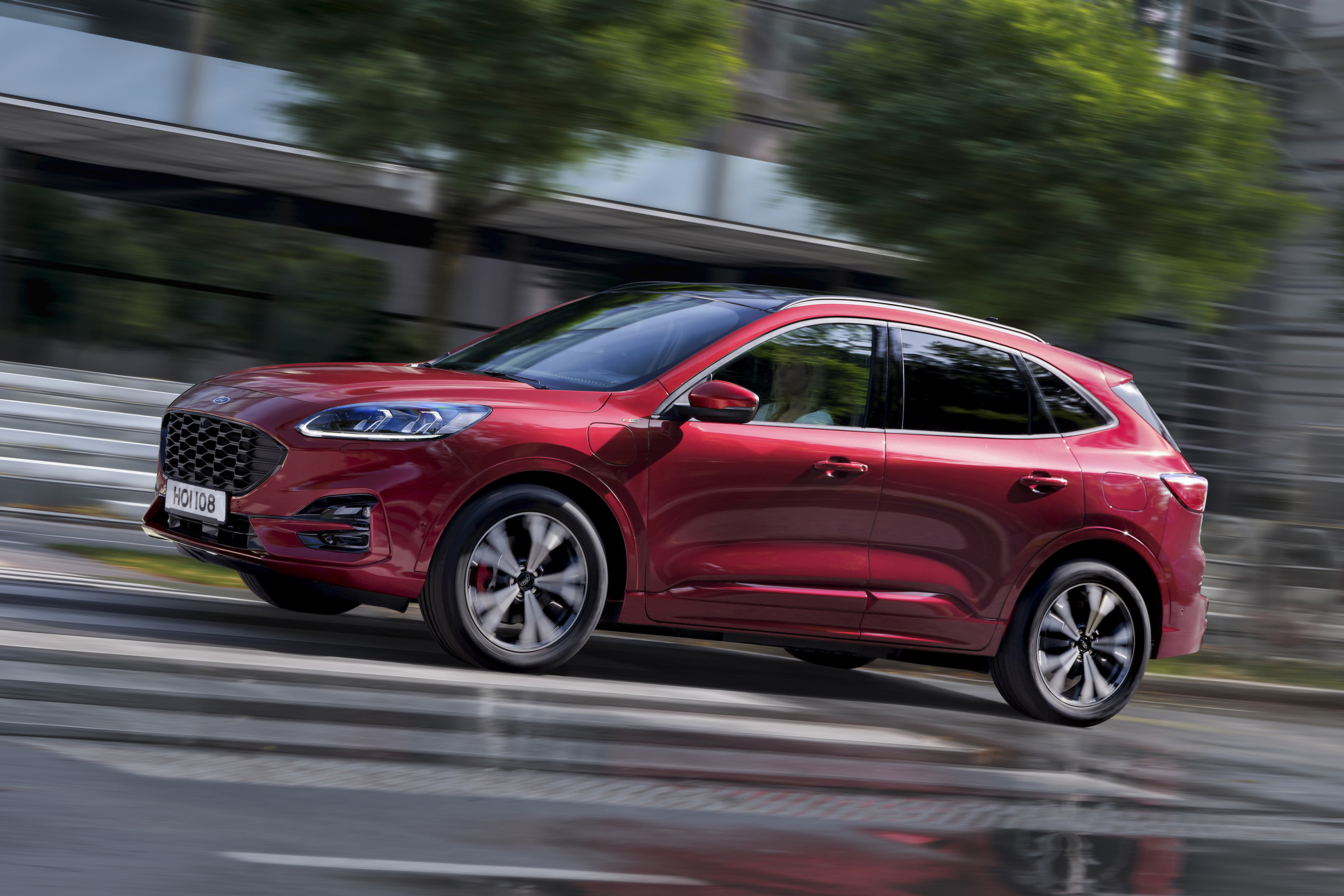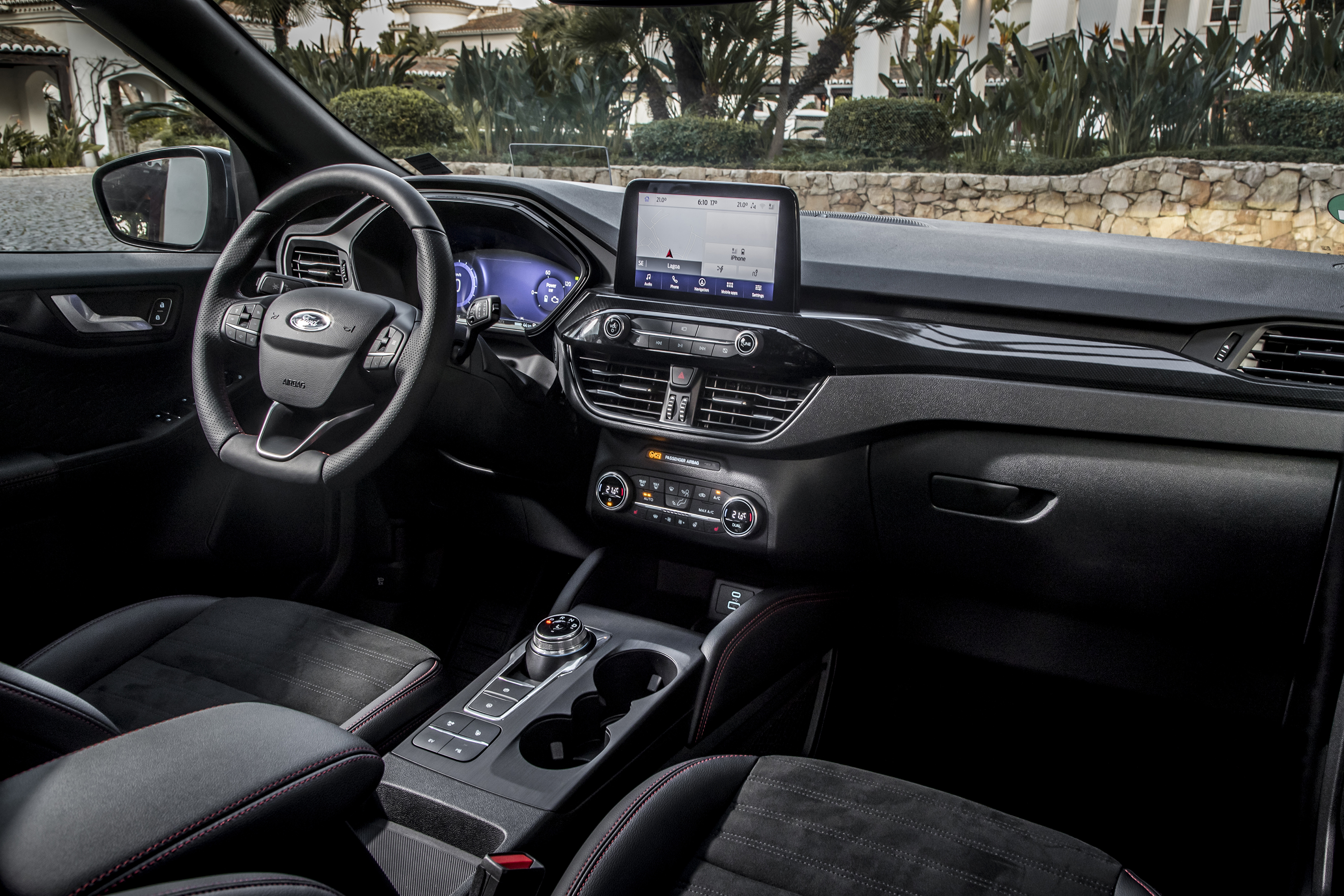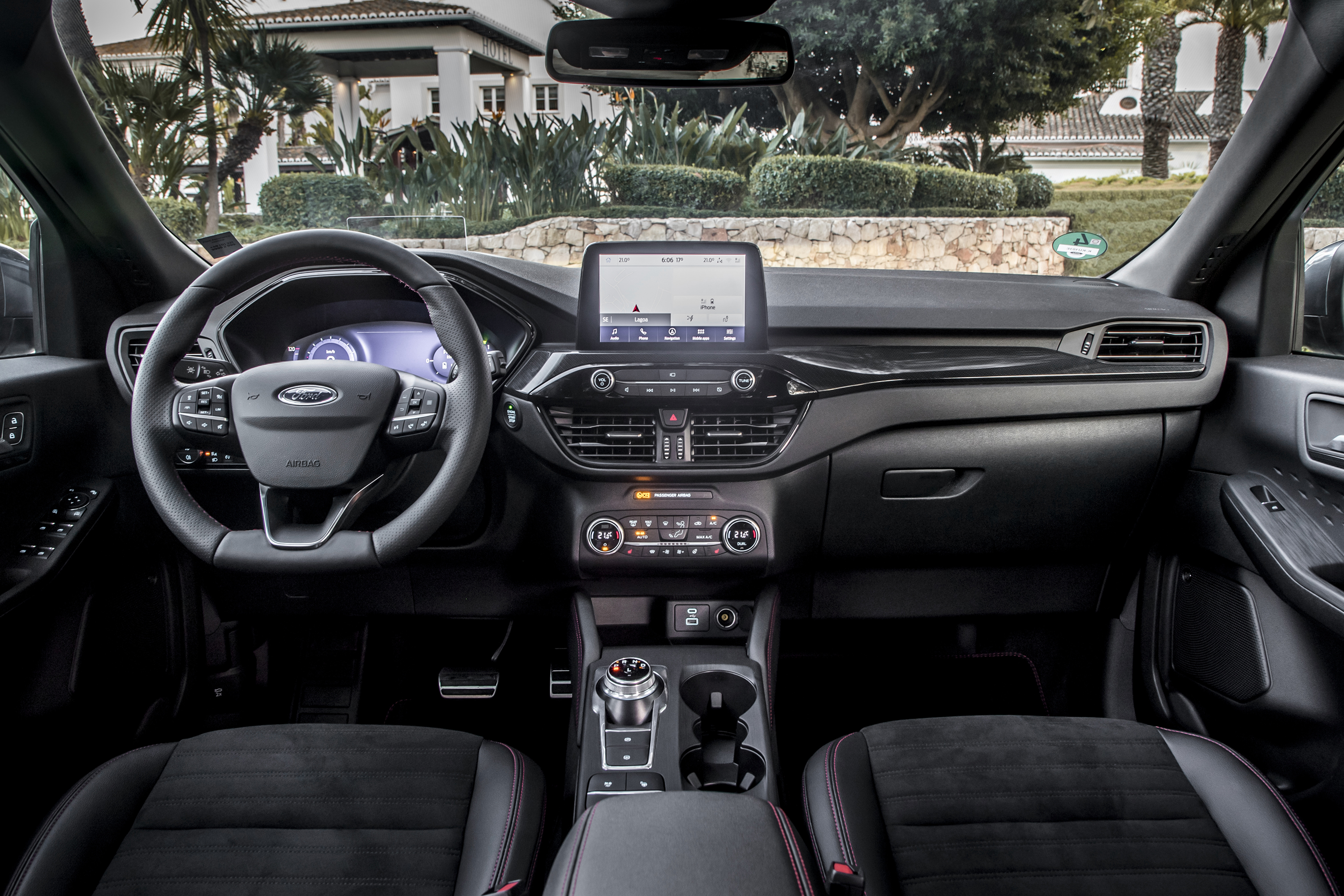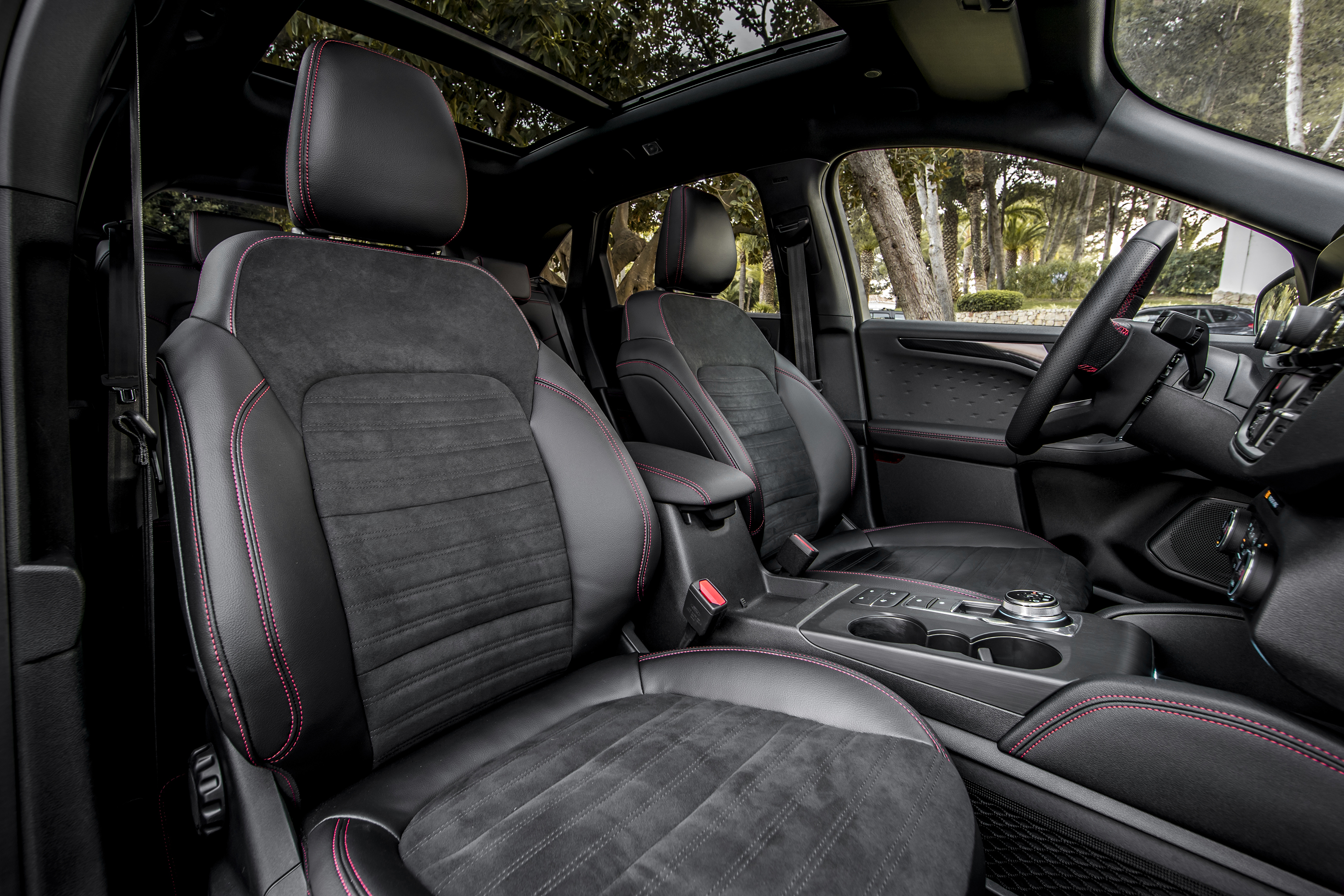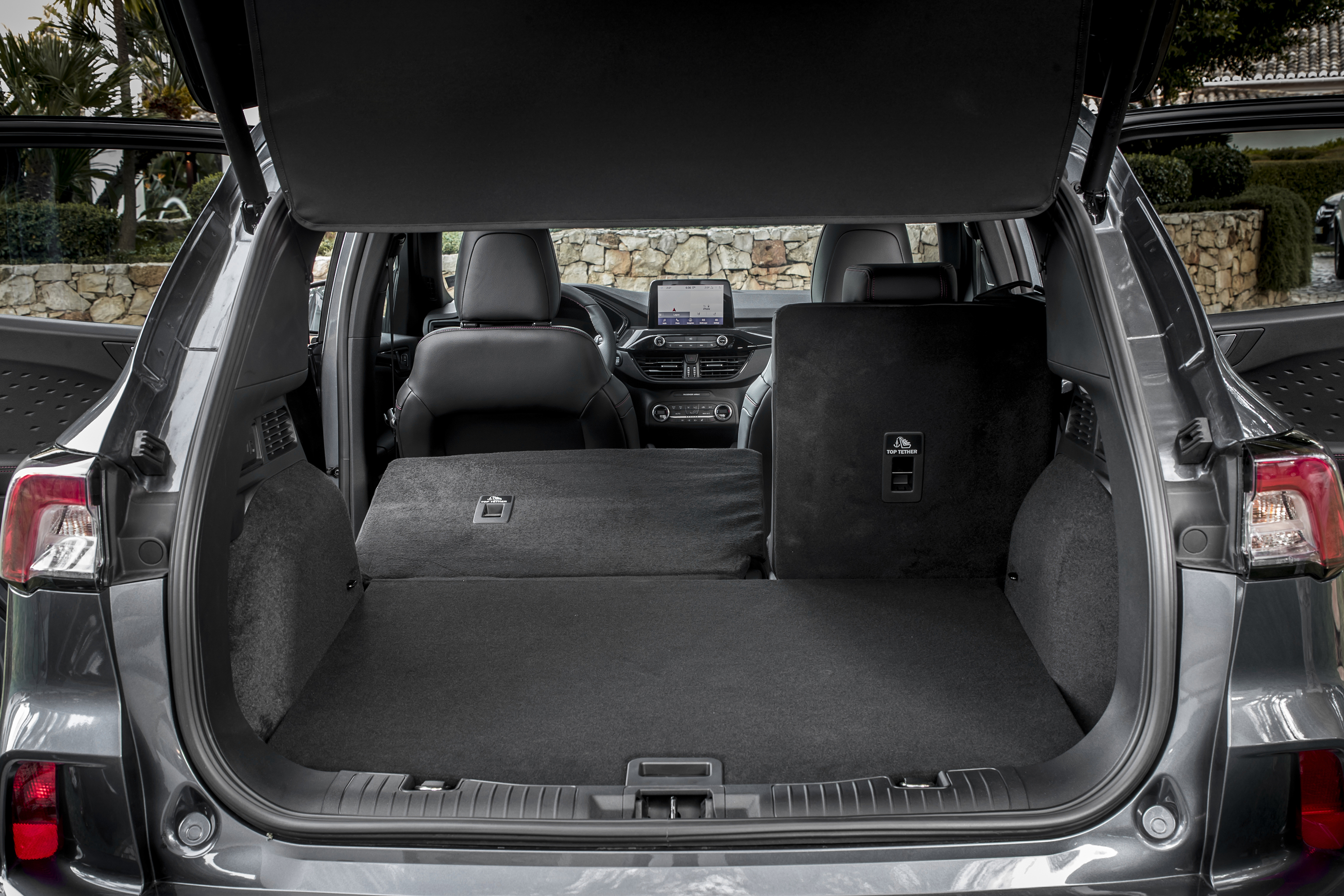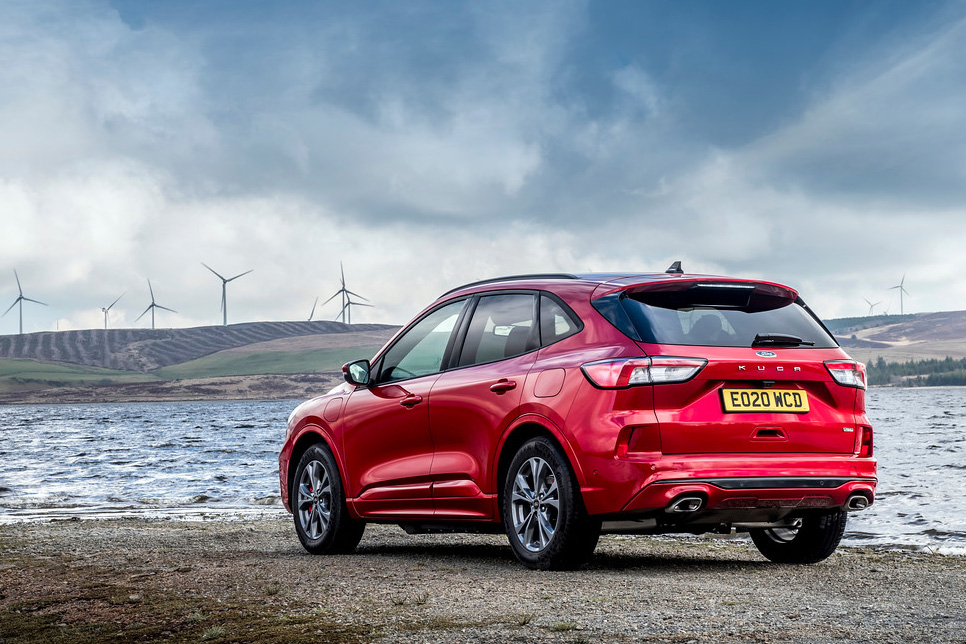 Ford has slimmed down the engine line-up for the third-generation Kuga, so you have a simple choice between 1.5-litre EcoBoost petrol or the plug-in hybrid models. The FHEV uses a 2.5-litre engine and electric motor to deliver 190hp and a small electric-only range, while the plug-in PHEV has 225hp, lower emissions and can travel up to 39 miles on battery power alone.
How much is a Ford Kuga Mk3?
The current Ford Kuga costs from £27,895 for the Zetec model and rises all the way to a little more than £39,000 for the Vignale trim with petrol-electric plug-in hybrid power. If those sums seem a little steep, nearly new Kugas with little more than delivery mileage can be found at Ford dealers from £21,500. That's a saving of £6000 on a 1.5 EcoBoost Zetec model.
If you don't mind a few more miles, a year-old Mk3 Kuga PHEV in Vignale trim can be yours from £30,000 with just 10,000 miles on the clock.
What's the best Ford Kuga Mk3 to buy?
If you're conscious of cost when looking at the Mk3 Ford Kuga, the 1.5 EcoBoost is good option as it's refined, easy on fuel and good to drive. If you can stretch to spend the extra £7000 to pick the FHEV model, it will save you a little in fuel. However, it's probably worth spending a further £2000 to have the full plug-in PHEV model for its significant gains in emissions and economy.
The Titanium Edition trim is a cost-effective mix of luxury, practical and safety kit. It sits on bigger alloy wheels than the Zetec, but does without the firmer suspension of the ST-Line models that be a touch too stiff on some roads.
Is a Ford Kuga Mk3 reliable?
Early Ford Kuga PHEV models were recalled due to a potential problem with the battery pack that could cause a fire. All affected cars should now have been rectified and Ford also gave owners an extended warranty pack as a goodwill gesture. Otherwise, the Kuga is an easy car to live with that has scored a full five stars from Euro NCAP for safety.
---
Ford Kuga Mk2 (2013 - 2020)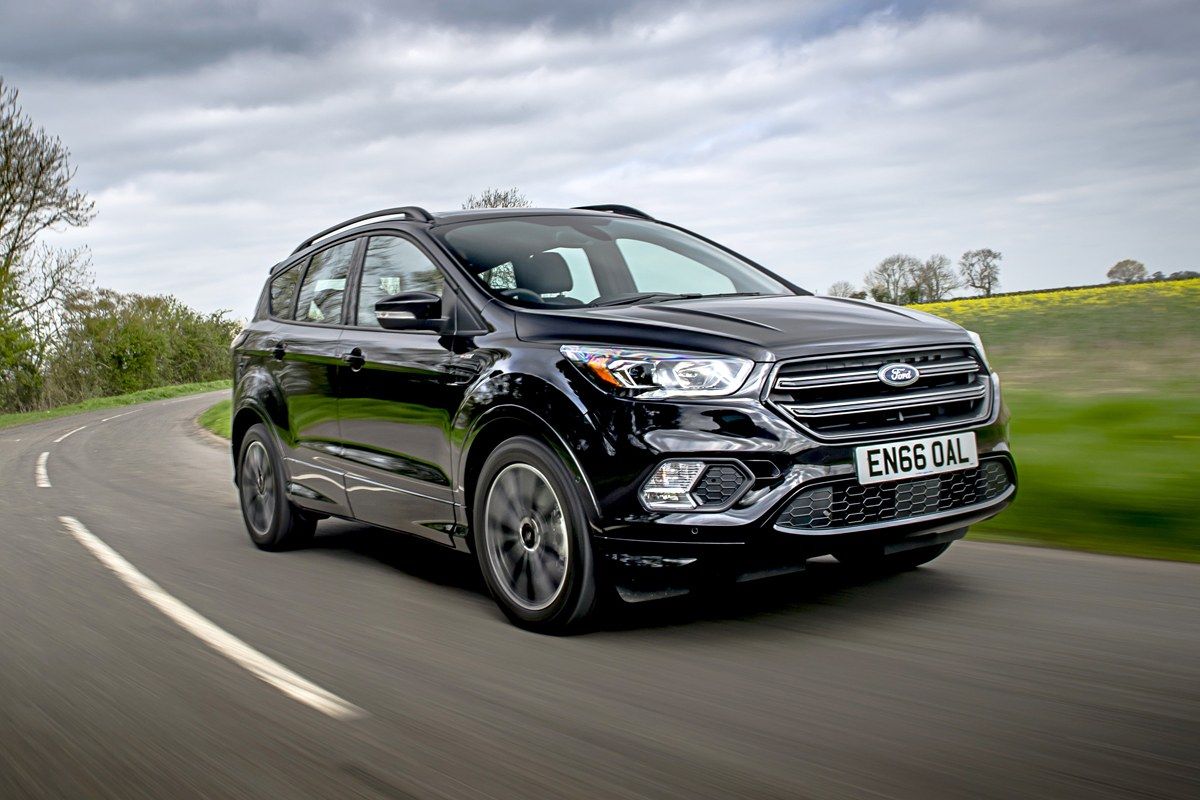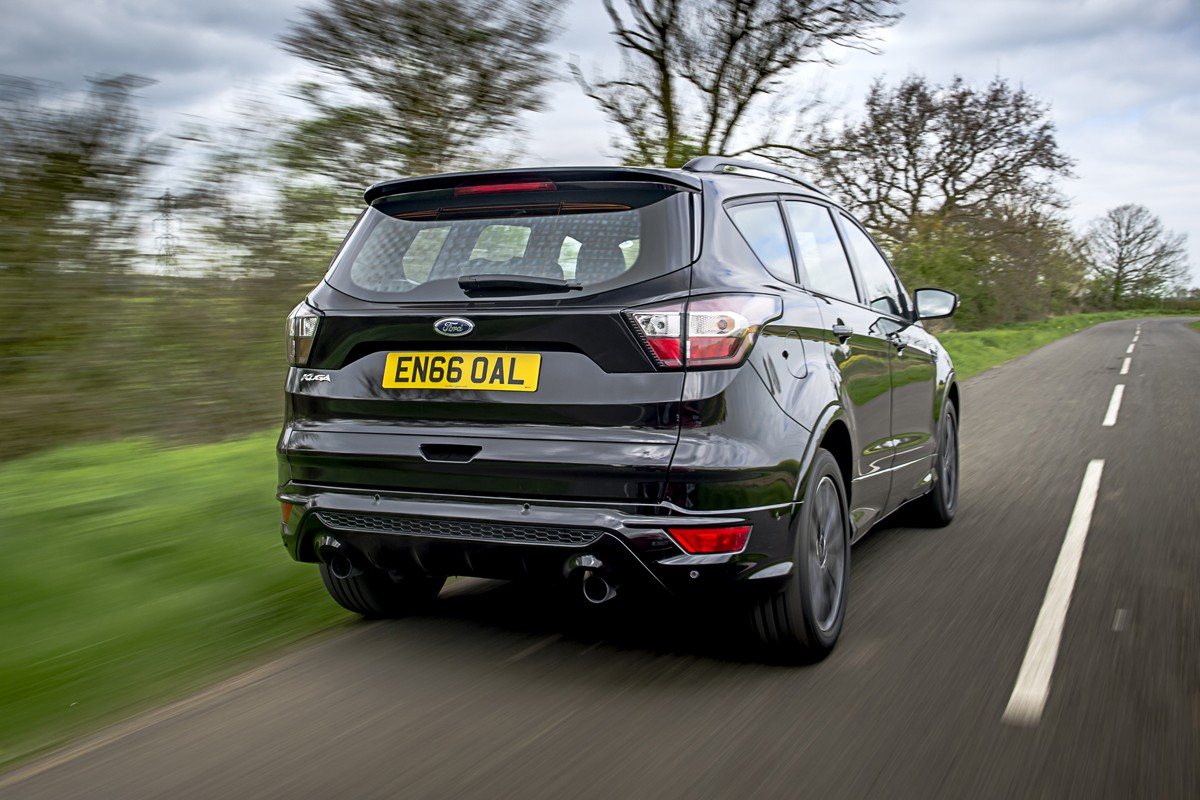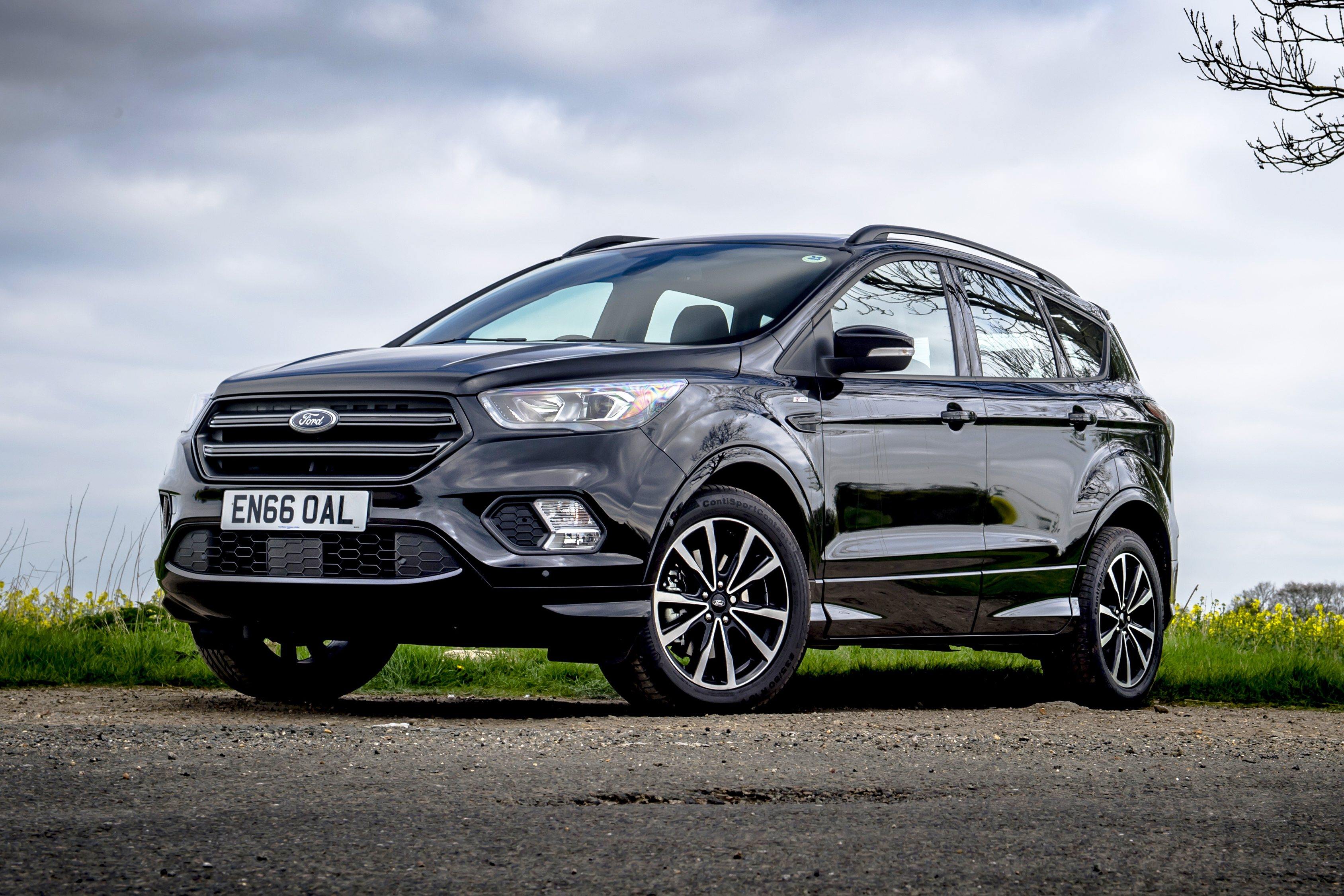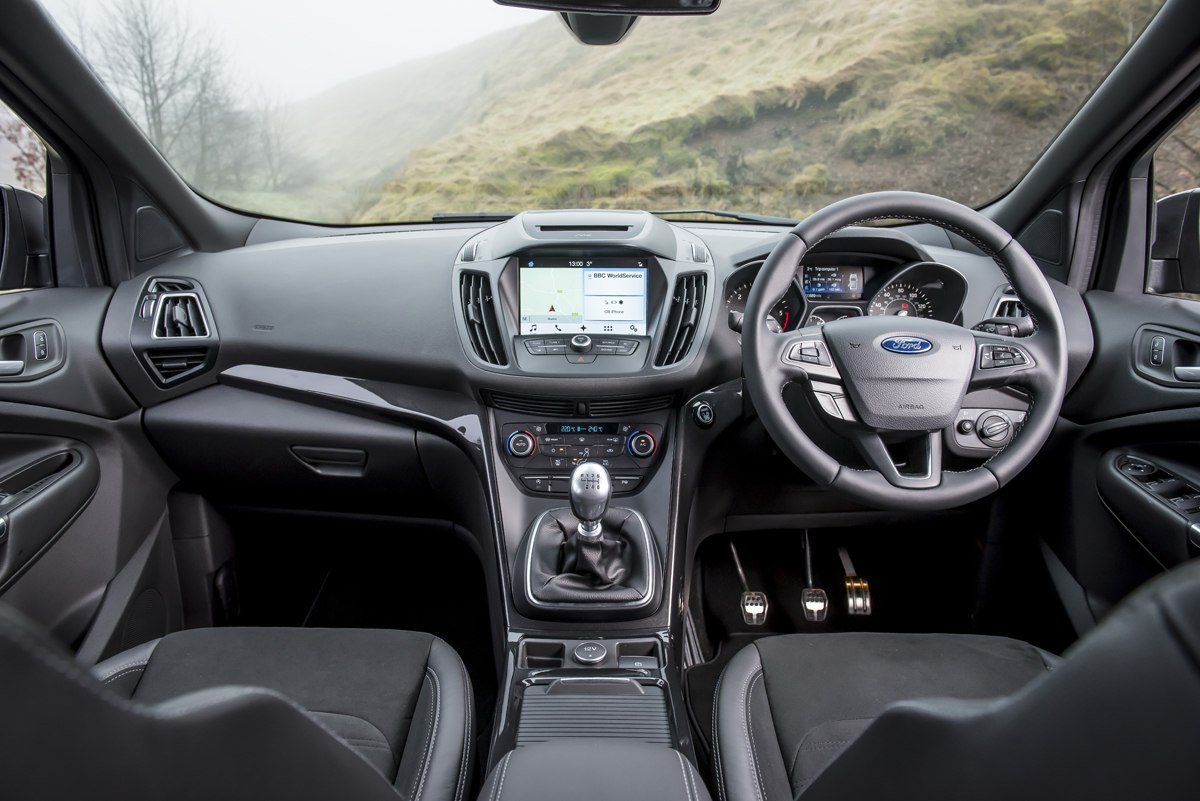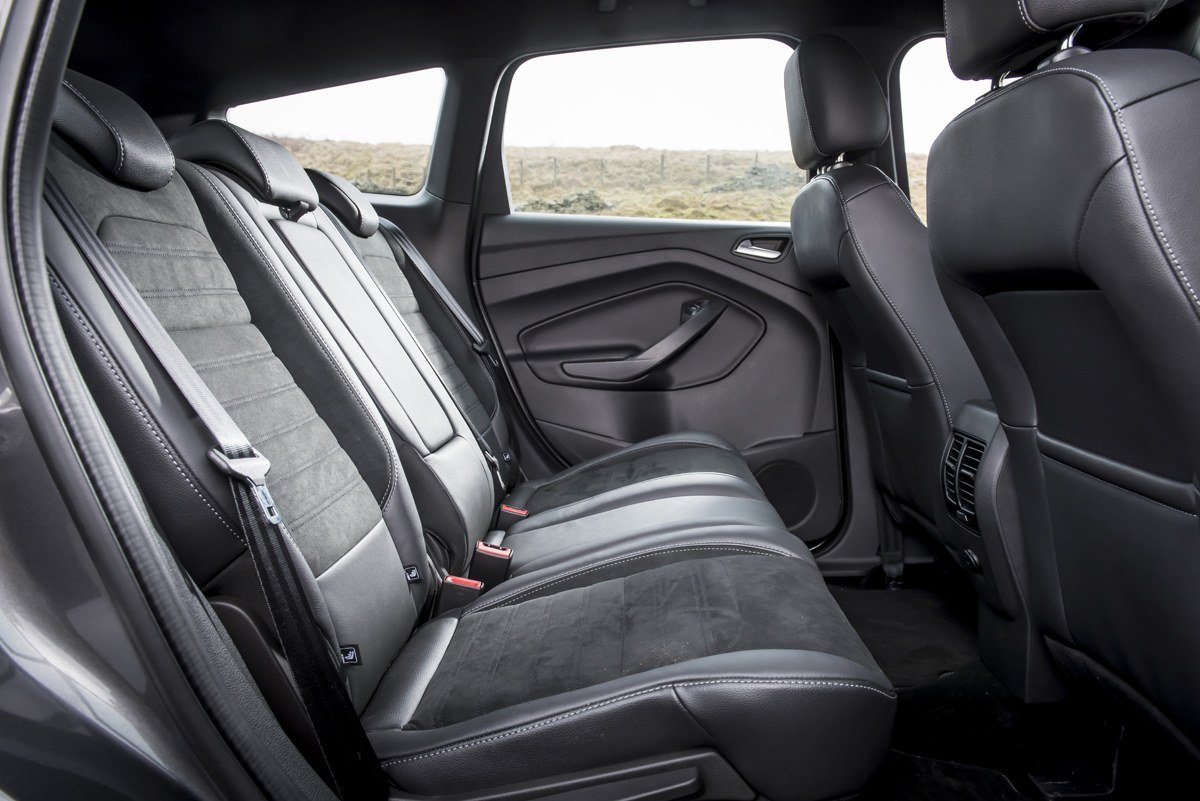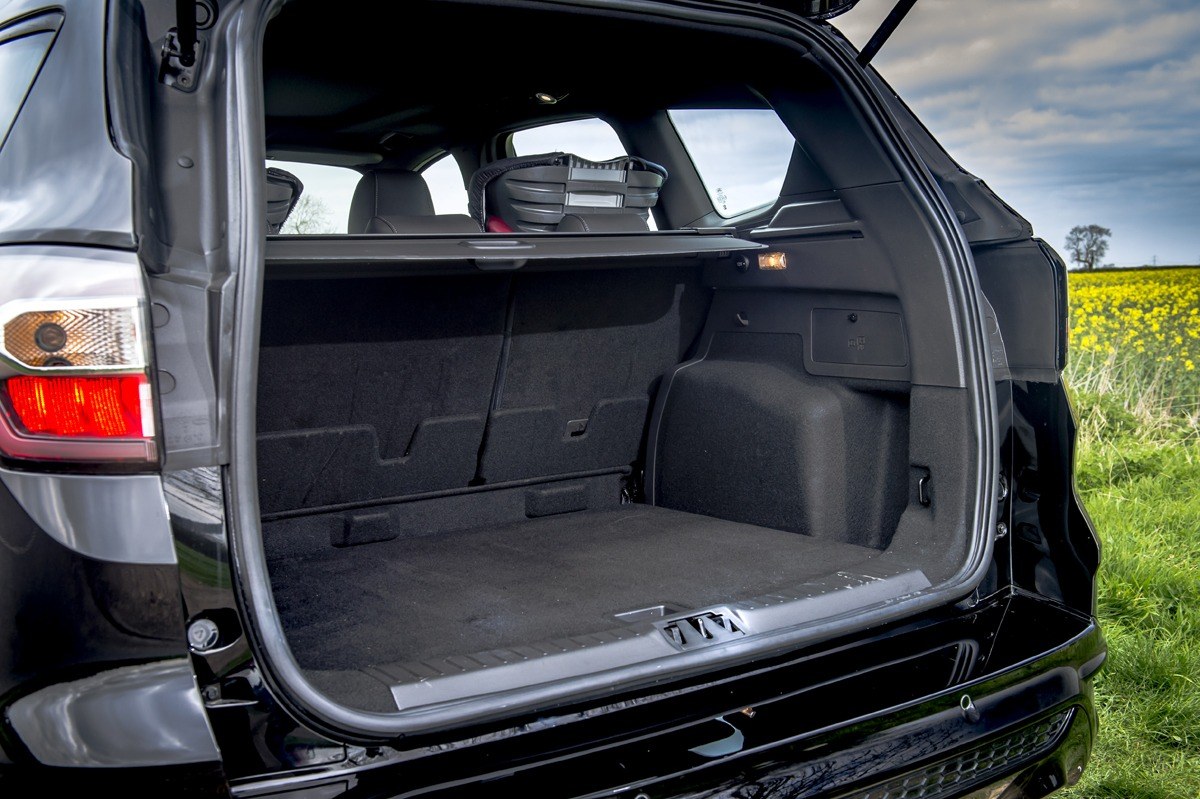 Ford had the Kuga recipe well and truly sorted by the time the second-generation model arrived in 2013. A sleeker look kept the Ford in the hunt against the likes of the Nissan Qashqai, Skoda Yeti and Volkswagen Tiguan, while a facelift in 2016 brightened up its looks in mid-life.
The engine line-up was broadened with the addition of Ford's EcoBoost petrol motors, but the 2.0-litre turbodiesel remained the mainstay of sales. There was also a new 1.5-litre TDCi diesel from the facelift onwards and this is the engine to look for with a used buy.
How much is a Ford Kuga Mk2?
Look for one of the last of the Mk2 Ford Kugas and you'll spend around £15,000 for a 1.5 TDCi diesel model in Titanium specification. This gets you a frugal, well-equipped car with a manual gearbox that is also exempt from London's Ultra Low Emissions Zone charge. An earlier diesel with the 2.0-litre motor will cost from about £8500 for one with average mileage.
If you'd rather go down the petrol route, a 1.6-litre model also starts at £8500 for an earlier car with average miles. A late 1.5 EcoBoost will require a spend of about £16,000 for a Zetec trim version.
What's the best Ford Kuga Mk2 to buy?
The best all-round balance of ability, cost and specification goes to the Ford Kuga 1.5 TDCi Titanium with the six-speed manual gearbox. It offers low running costs, lots of standard equipment, and there are plenty about so you will have a good choice to pick from. This car will also be a facelifted version, so it looks a bit fresher too.
Is a Ford Kuga Mk2 reliable?
If you're looking at a Mk2 Ford Kuga with an automatic gearbox, make sure it has been properly serviced every three years. This transmission is prone to expensive failure, so routine maintenance is essential to it lasting the lifetime of the car. Electrical problems can also beset the auto 'box, and there have been issues with the air conditioning, sat-nav and stereo all failing to work. However, the engines are durable and the Kuga is simple and cheap to service.
---
Ford Kuga Mk1 (2008 - 2013)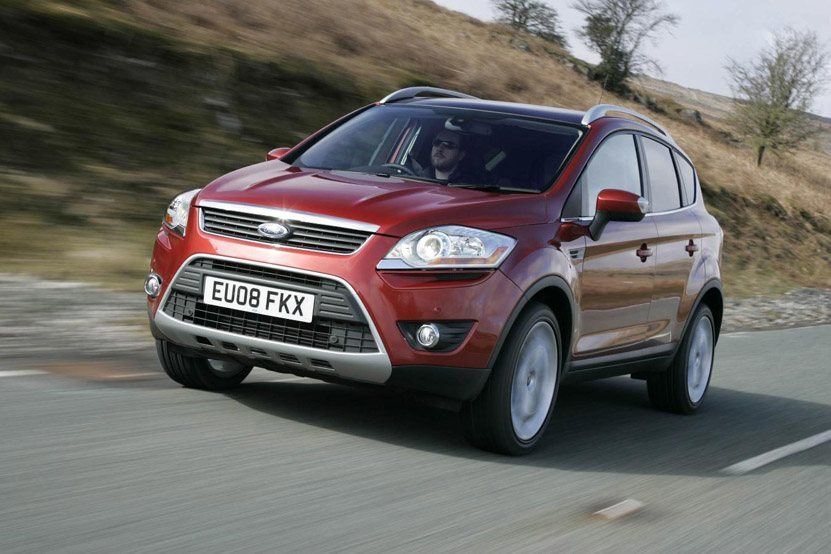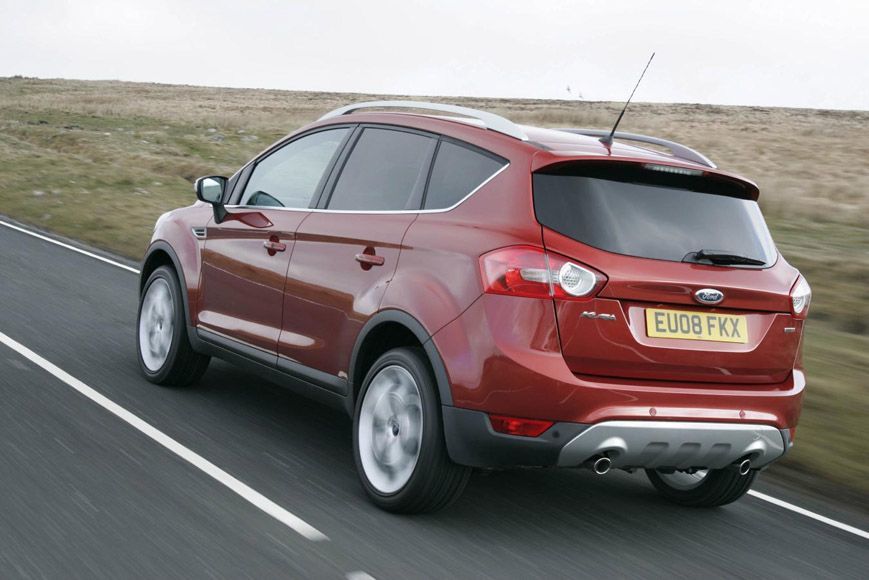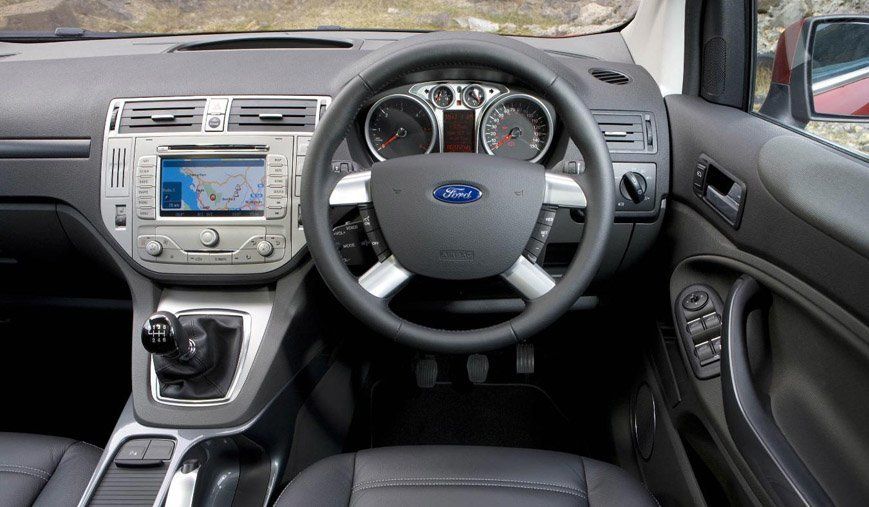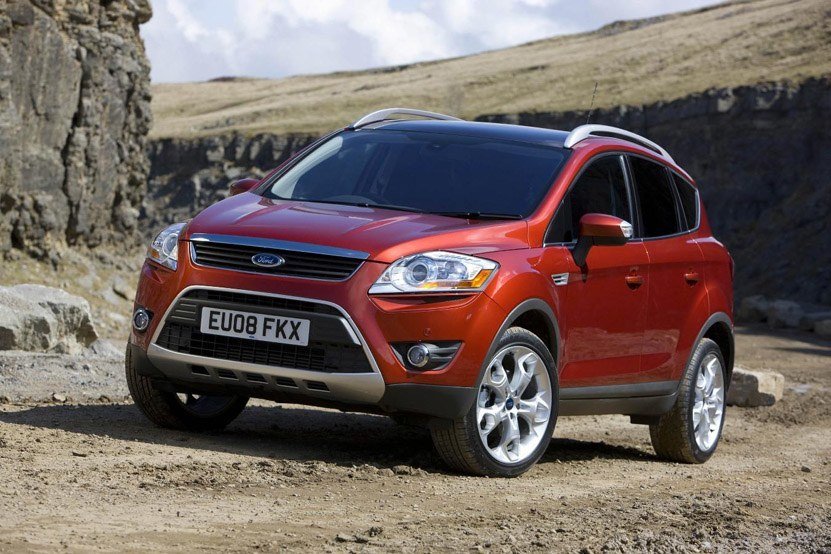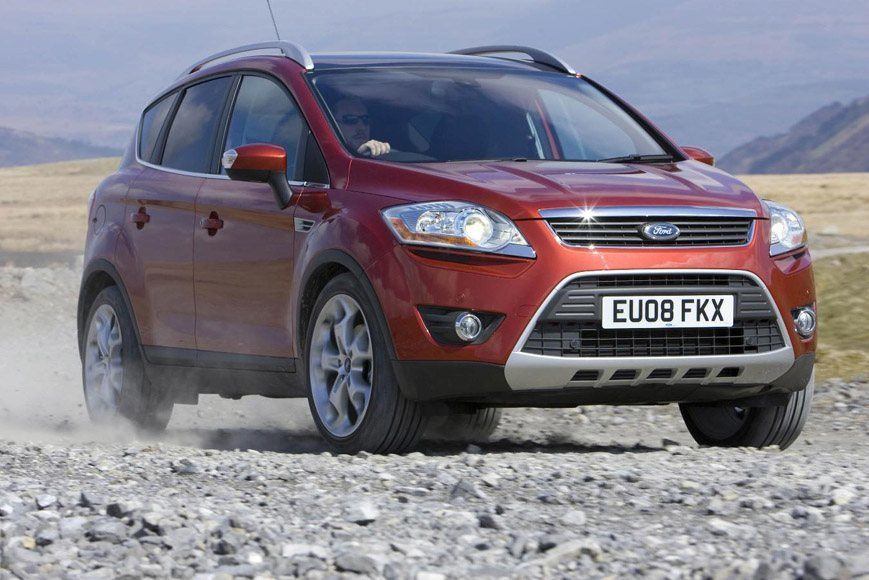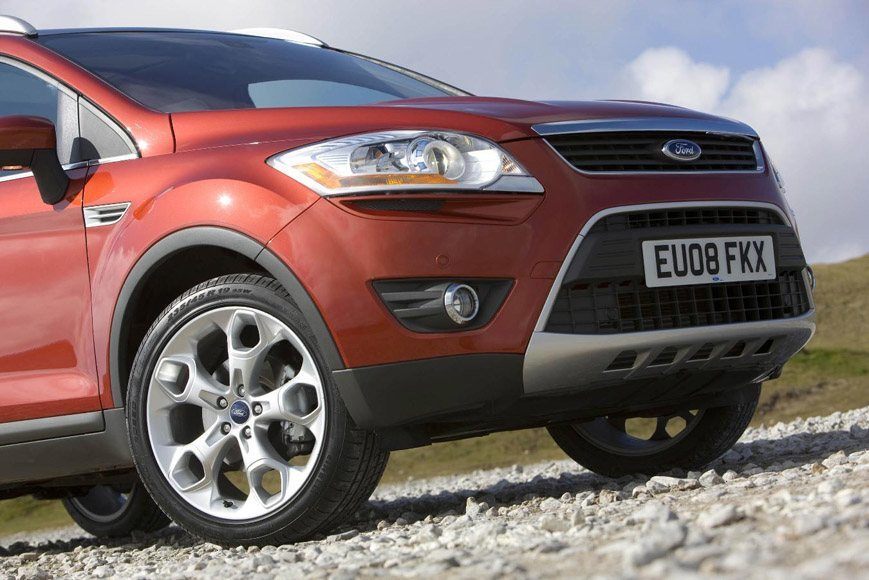 Ford had already dabbled with the compact sports utility class with its earlier Maverick, but that was a rather crude machine and a bit too early to catch the SUV wave started by the Nissan Qashqai. So, when Ford did get back in the game, it needed something special and, wow, did the Kuga deliver.
Where others in the class were too busy trying to give small family car comfort in raised-up body style, the Kuga made them all look lead-footed with the assured way it handled corners and delivered driving fun. It also looked great thanks to the firm's 'Kinetic' design philosophy, and there was a wide range of engines to suit all needs.
How much is a Ford Kuga Mk1?
Early Kugas can be found from around £3000 in decent shape and ready to carry on working as a family SUV. Most of these cars will have the 2.0-litre TDCi turbodiesel engine and six-speed manual gearbox. There's no difference in price between front- and four-wheel drive models, so it comes down to whether you need that added bit of traction in your regular driving. For a late Mk1 Kuga, reckon on spending around £8000.
If you want a petrol-powered Kuga, the 2.5T five-cylinder engine has plenty of muscle, but it pricey when it comes keeping it fuelled up. One of these Kuga in fine condition and with average mileage costs around £6500.
What's the best Ford Kuga Mk1 to buy?
The 2.5T Kuga might the most fun to drive in short bursts, but it's the diesels that make the most sense for daily use. There are two power outputs for the 2.0 TDCi diesel, with a choice of 136- or 163hp. As there's barley anything in it when it comes to fuel consumption, the brisker performance of the 163hp motor is worth having. A manual gearbox is a better bet than the Powershift automatic for ease of maintenance, and for the same reason it's best to stick with a two-wheel drive model.
Ford offered the Kuga in Zetec, Titanium and Titanium X trims. The Zetec is a little sparse compared to the others, so either of the Titanium versions are the ones to look out for.
Is a Ford Kuga Mk1 reliable?
There's not a great deal to worry about when looking at the Mk1 Ford Kuga as it's based on the second-generation Focus. This means the engines are durable and items such as the suspension and brakes are unlikely to give any trouble beyond routine maintenance.
The diesel engine's particulate filter can become clogged and restrict engine performance if the car is used for lots of short drives. To avoid this, make sure you take the car for a longer drive where it's fully up to temperature once a week. Also make sure the Powershift automatic gearbox slots into Drive and Reverse gears smoothly.
---