The Mercedes-Benz C-Class in all its generations is pitched as a scaled-down S-Class. Rather than try to take on BMW as a sporting small executive saloon or Audi with its more practical demeanour, Mercedes lures in customers with a sense of solidity and comfort. It's a package that has, by and large, worked over the years and created one of the backbone models of the firm's line-up.
As well as the Mercedes-Benz C-Class saloon, there has been an estate model of every generation. The Mercedes-Benz C-Class estate has always been one of the more sizeable load carriers in its segment and it makes a useful family car. There has also been a wide range of engine options, with petrol, diesel and hybrid on offer depending on the age of model you choose.
A reputation for dependability has seen many older Mercedes-Benz C-Class models soldier on to very high mileages, while the quicker AMG models make a subtle alternative to BMW's M cars.
Mercedes C-Class review: Verdict
The Mercedes C-Class is always there or thereabouts for comfort, quality, space and equipment when compared to its main rivals from Audi and BMW. The Mercedes-Benz C-Class tends to offer a bit more space and comfort, which is ideal for family drivers. The engines are generally reliable and most are easy on fuel.
Mercedes C-Class review: Problems
As the Mercedes-Benz C-Class generations progress, they get more technology and electrical kit, so make sure it all works as fixing faults can be very expensive. The four-cylinder diesel engines in earlier models are a bit noisy, but they will keep going for many years with routine servicing.
Mercedes C-Class review: Prices
A Mercedes C-Class of any age is no more pricey to run or buy than its key competitors. In many cases, it will last longer and cost less thanks to Mercedes good build quality in most C-Class generations. Fuel economy for the diesels is a strong selling point, while estate versions tend to command a small price premium.
---
Mercedes C-Class Mk5 (2021 - current)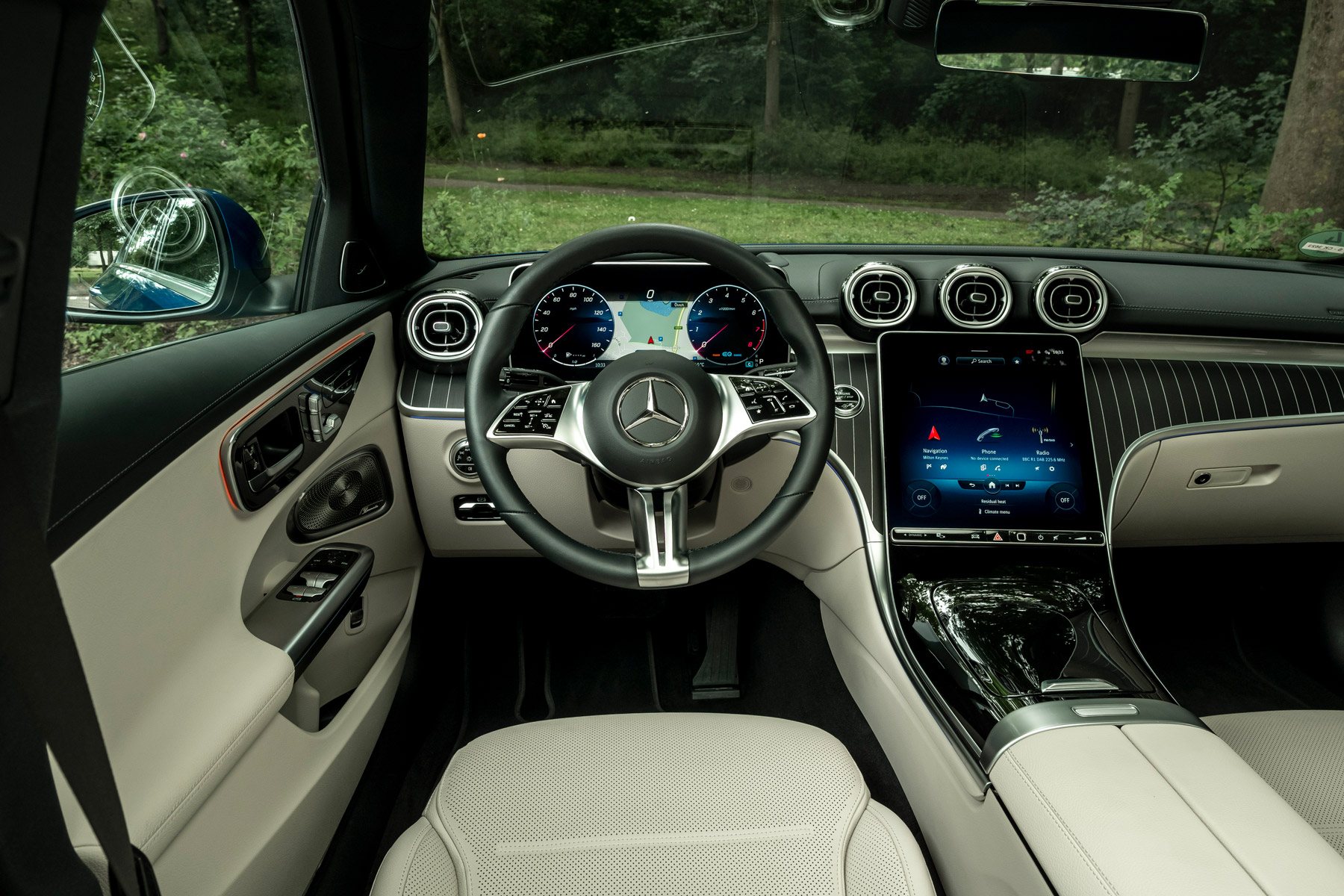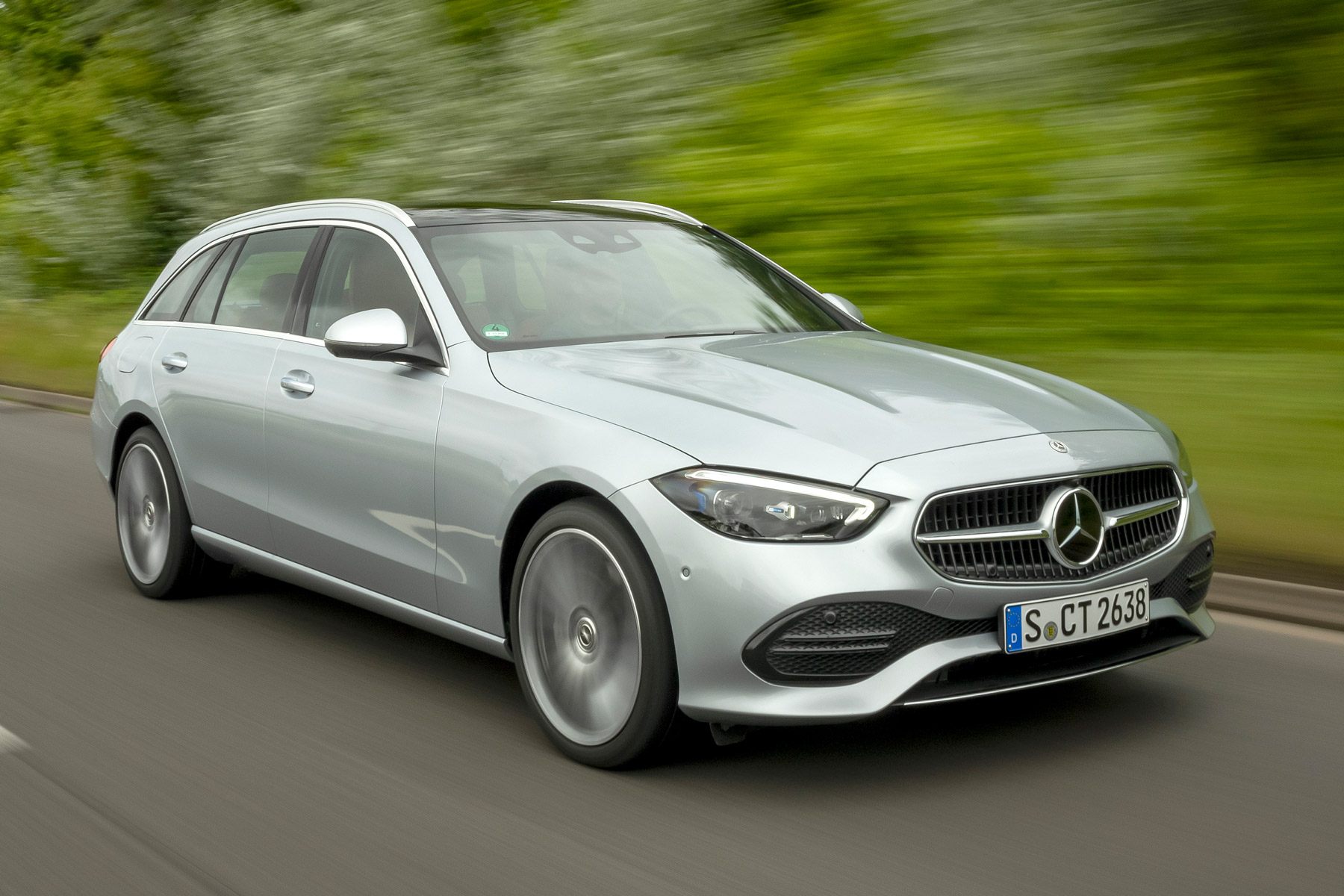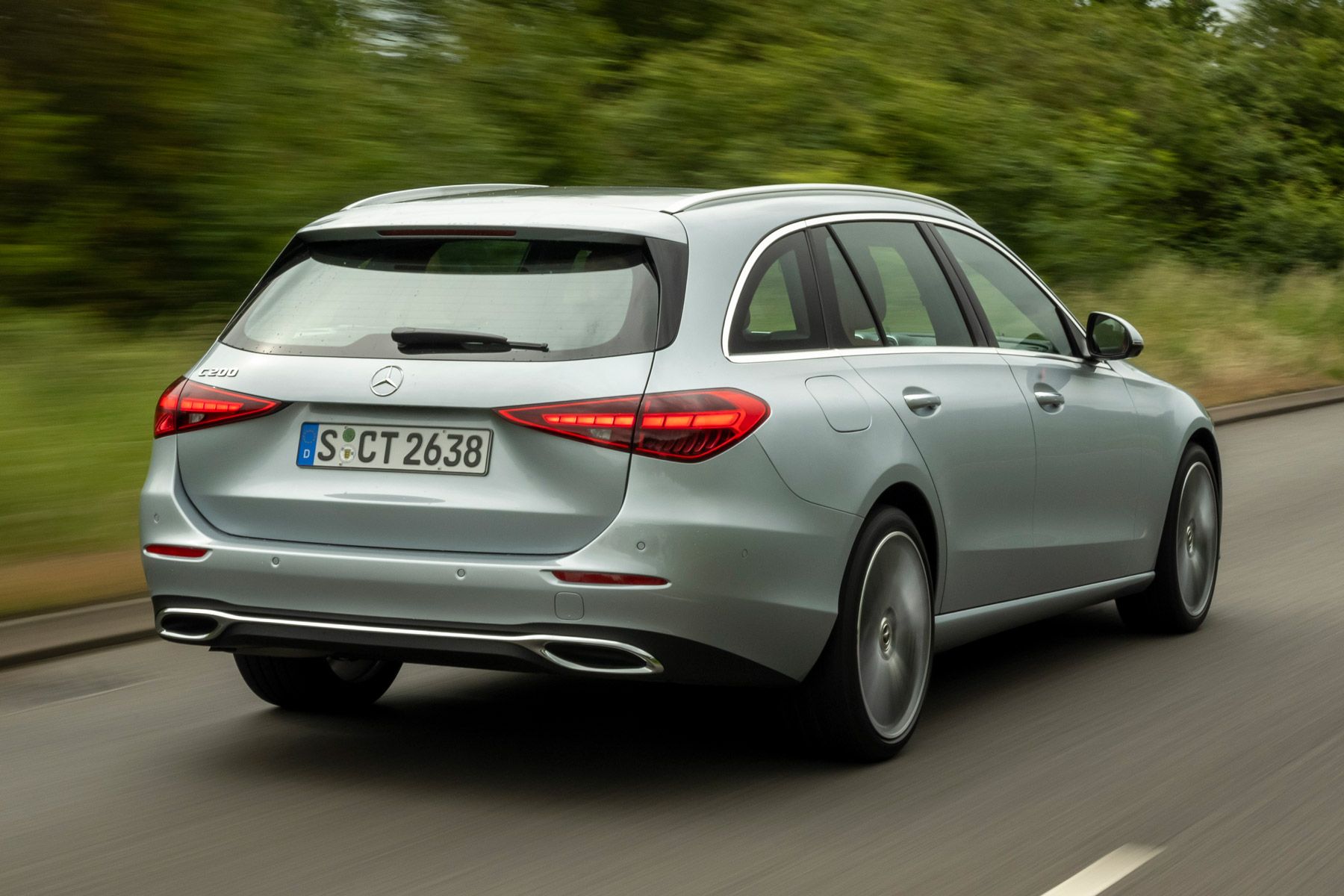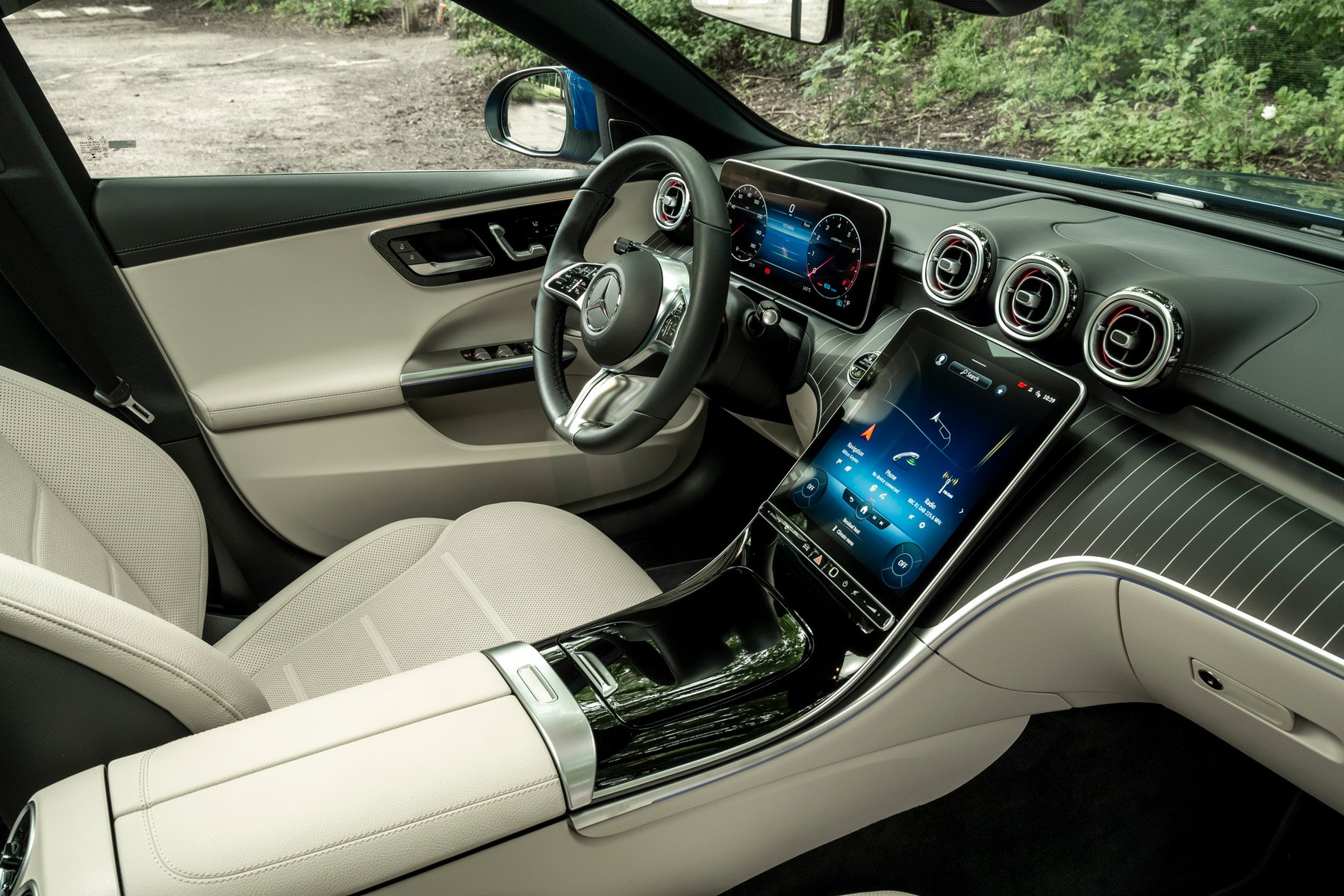 Mercedes introduced mild hybrid technology to every model in the fifth-generation C-Class range. It makes them more frugal and capable of being used in low emissions zones city centres. There's the usual saloon and estate body shapes to choose from, and all have Mercedes' easy to use connectivity and voice commands.
How much is a Mercedes C-Class Mk5?
A one-year old fifth-generation Mercedes C-Class will cost you from £38,000, which will be for a car with very low mileage and with a generous amount of standard and optional equipment. A nearly new model from a Mercedes dealer will be around £40,000, while higher specification cars reach up to £55,000 for sportier versions.
What's the best Mercedes C-Class Mk5 to buy?
The Sport trim will give most buyers all they want, but the AMG Premium line throws in a better sat-nav system, keyless ignition, electric front seat adjustment, and an all-round parking monitor that's worth having. The estate is usefully big and versatile, while the C300e plug-in hybrid is cheap to run and fun to drive.
Is a Mercedes C-Class Mk5 reliable?
Mercedes sells the fifth-generation C-Class new with a three-year, unlimited mileage warranty. That's a good sign of its confidence in the car and it should last well into this generation's later years, too. Just make sure all of the cabin's electric goodies all work as they should.
---
Mercedes C-Class Mk4 (2014 - 2021)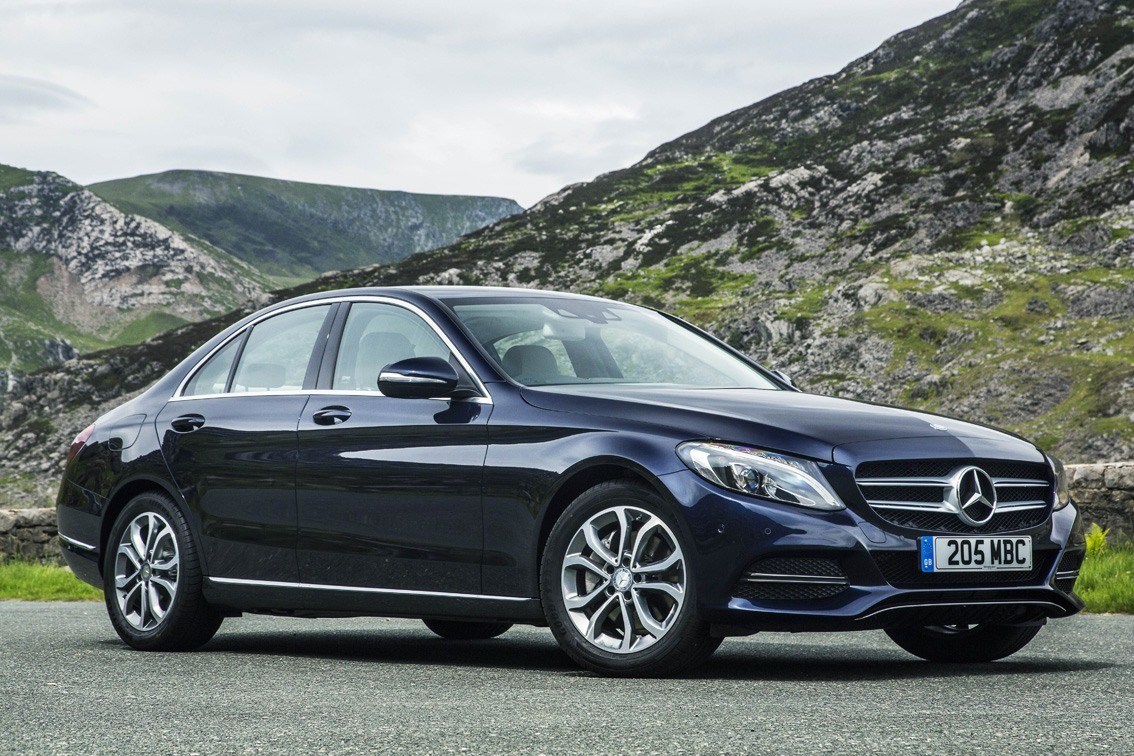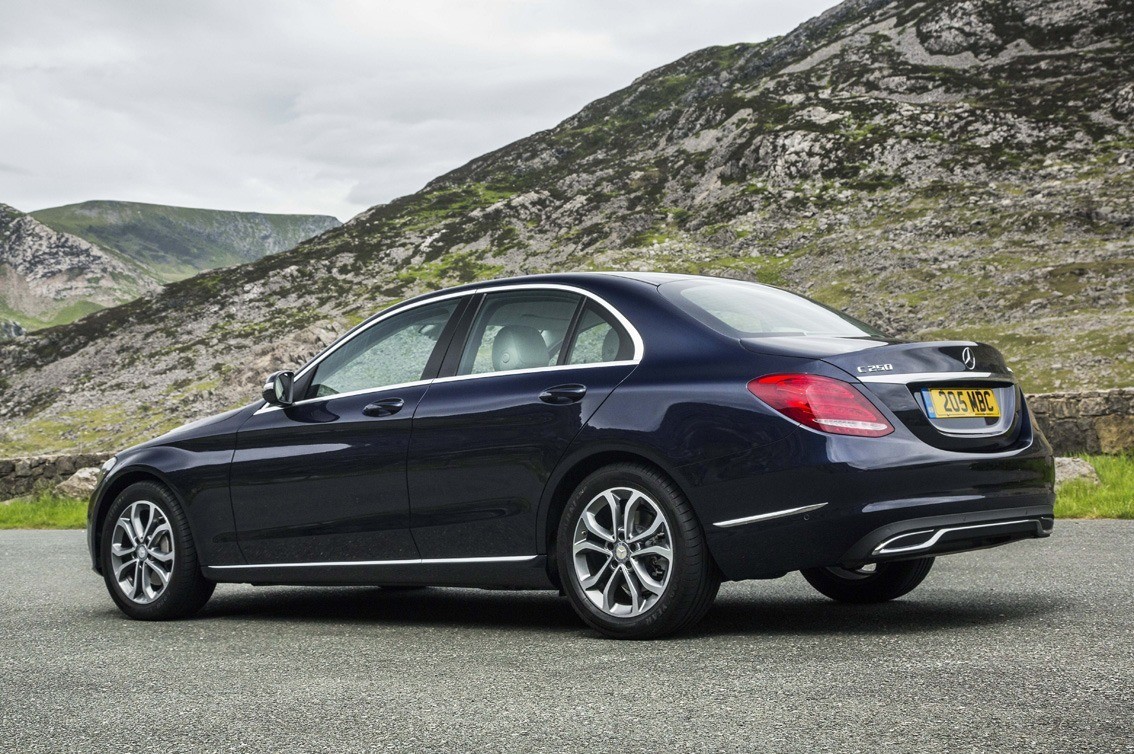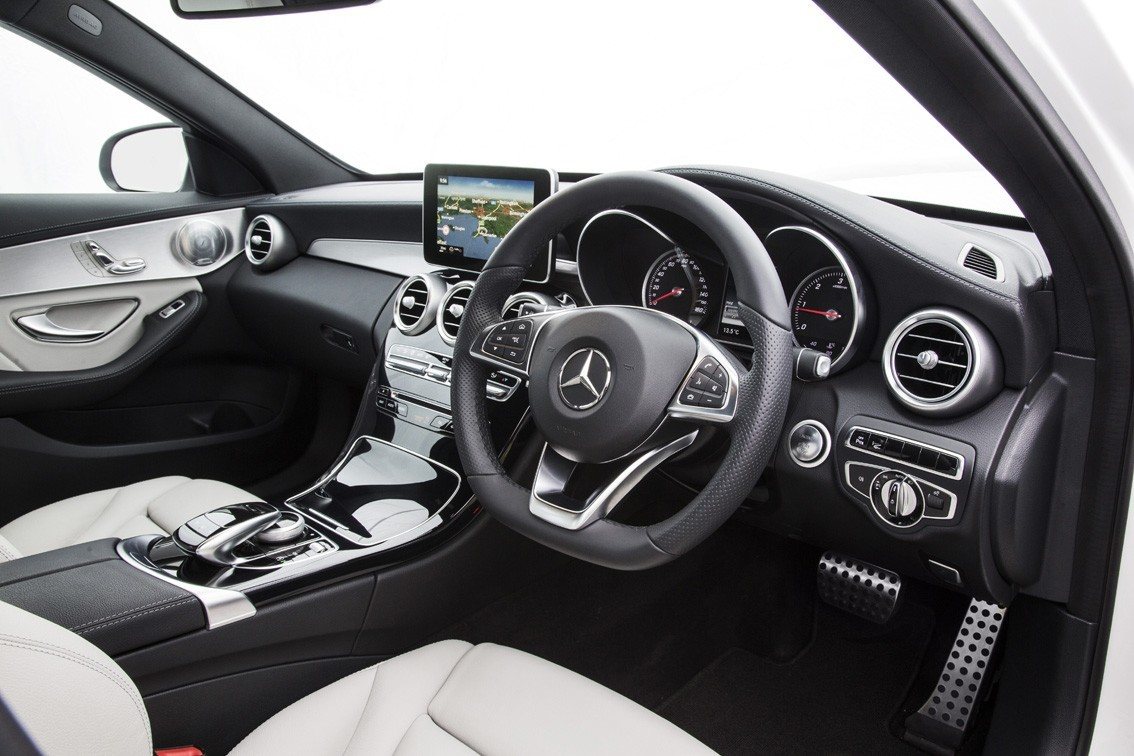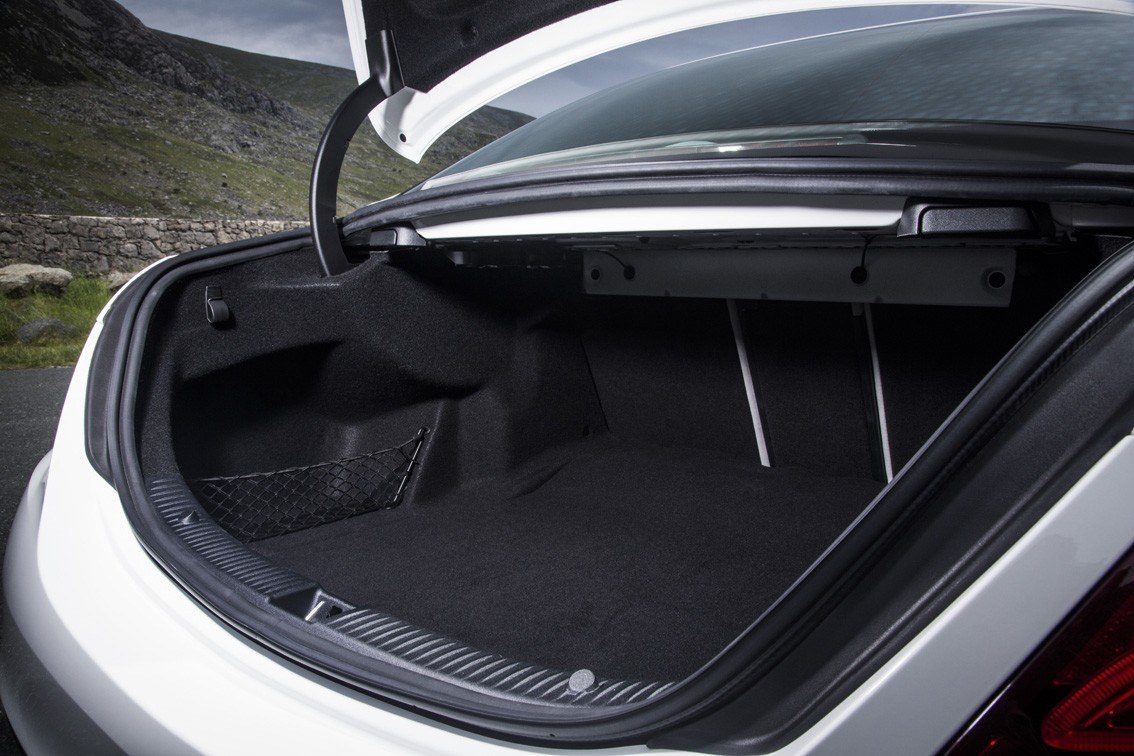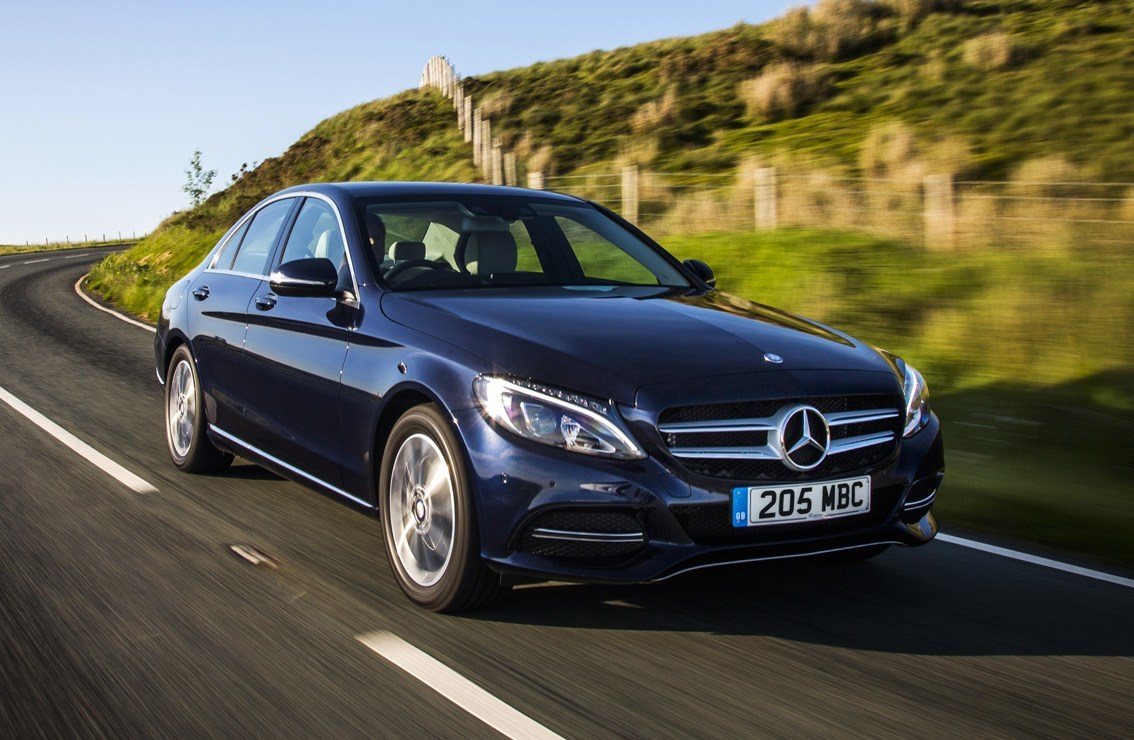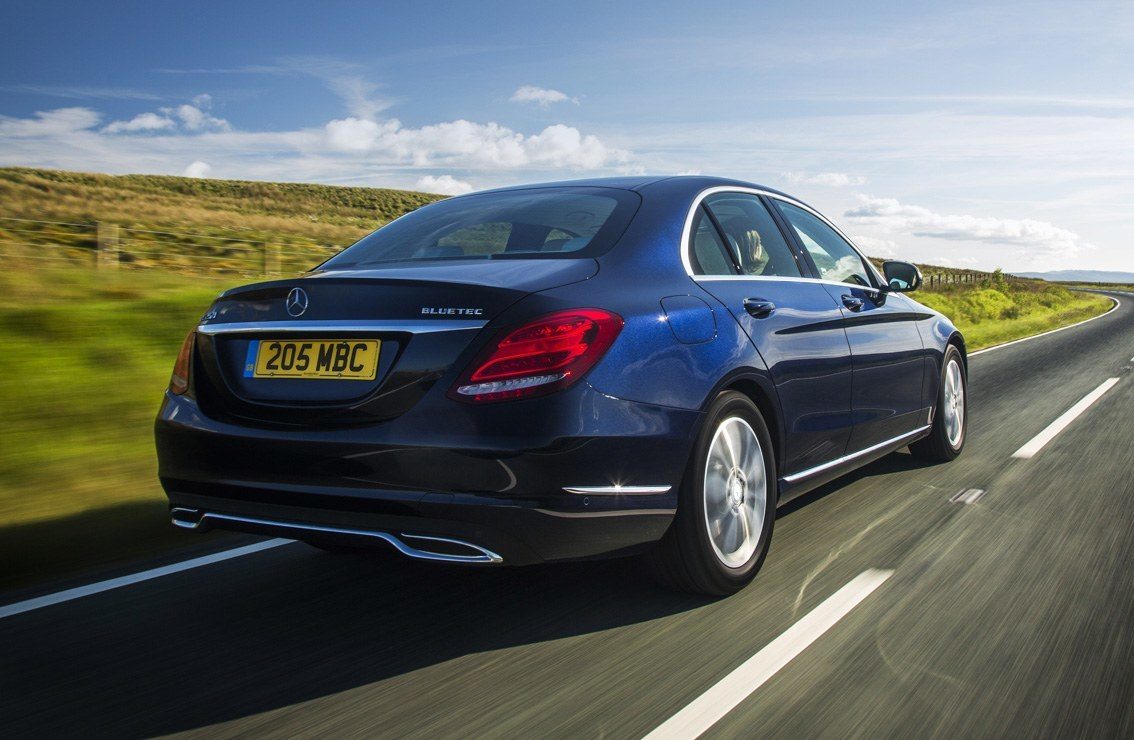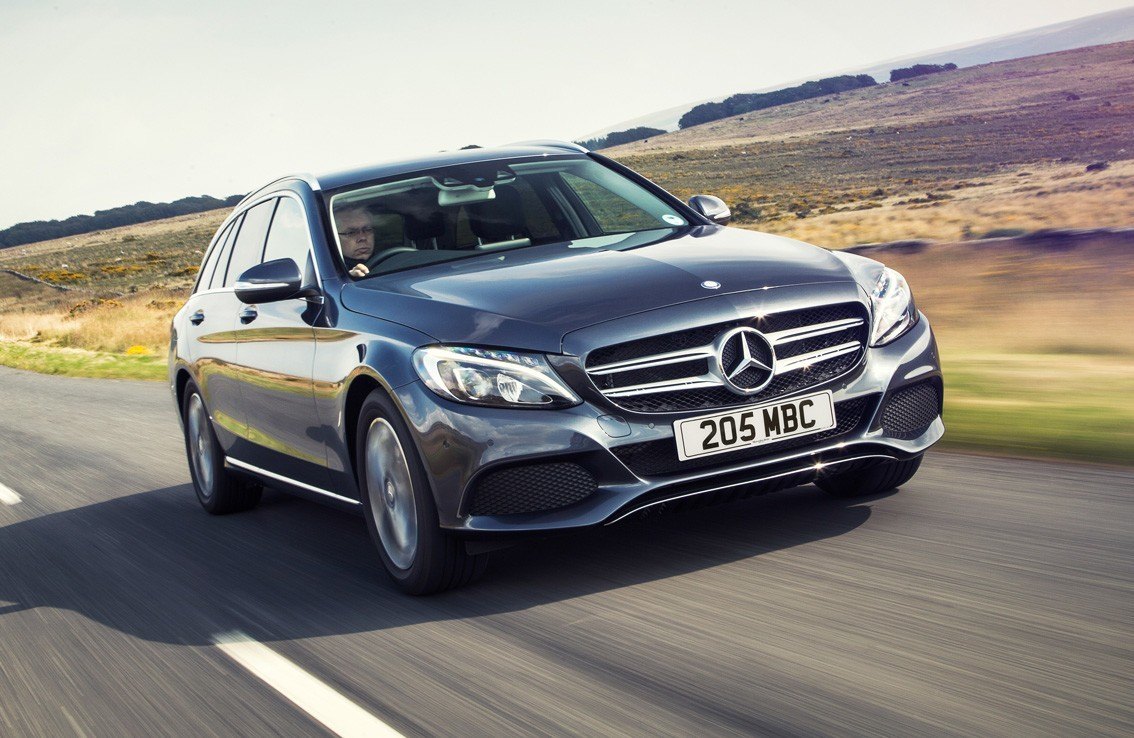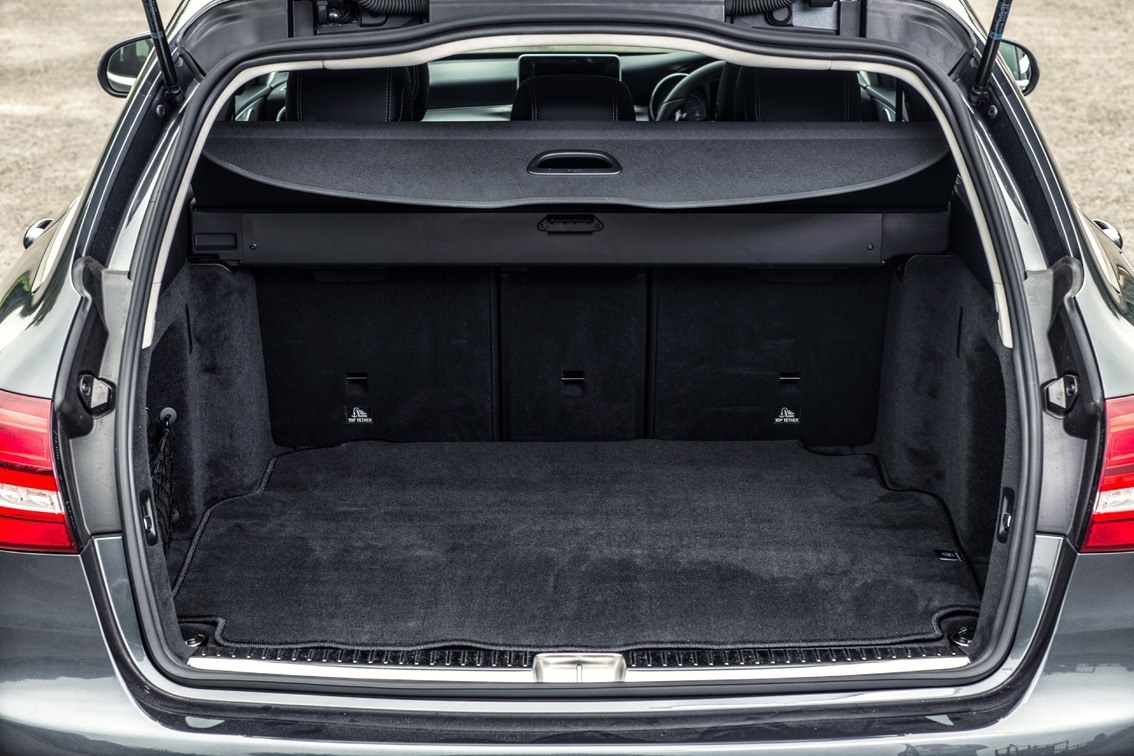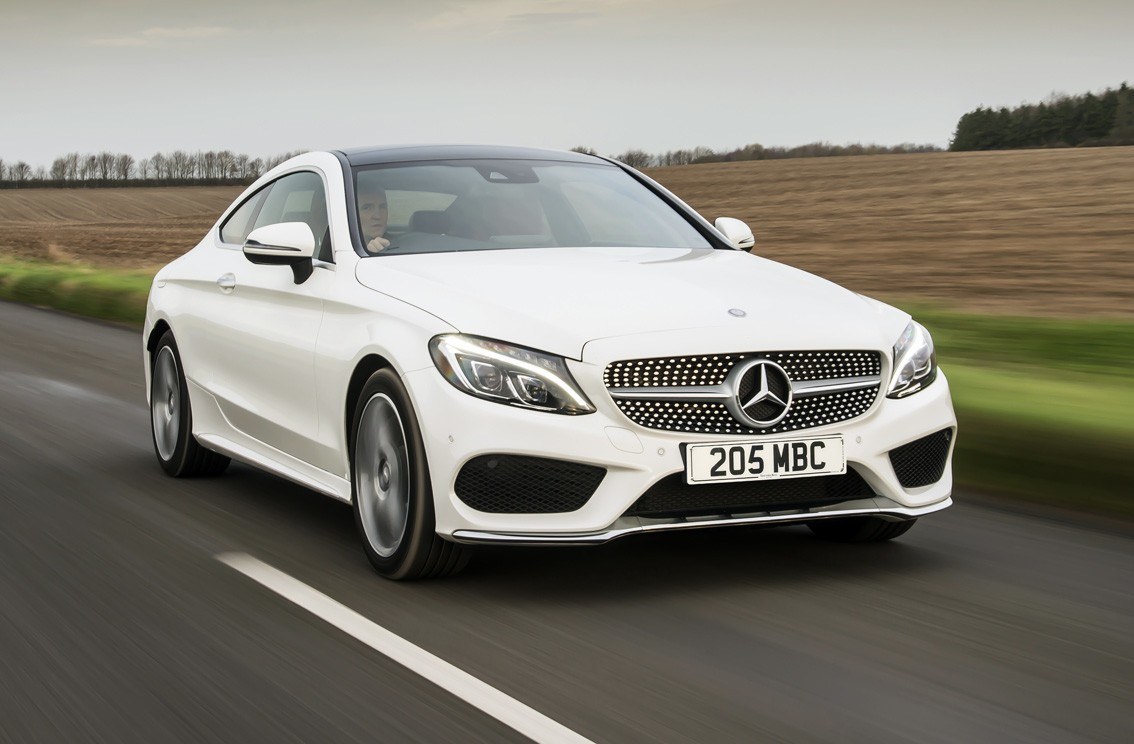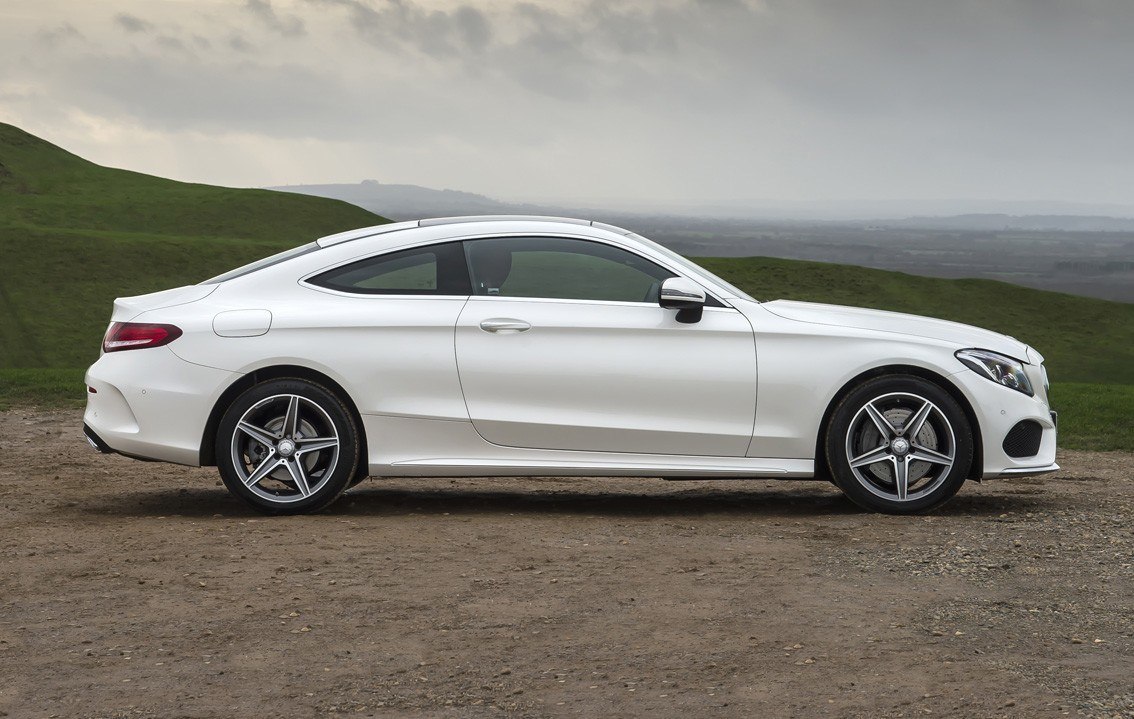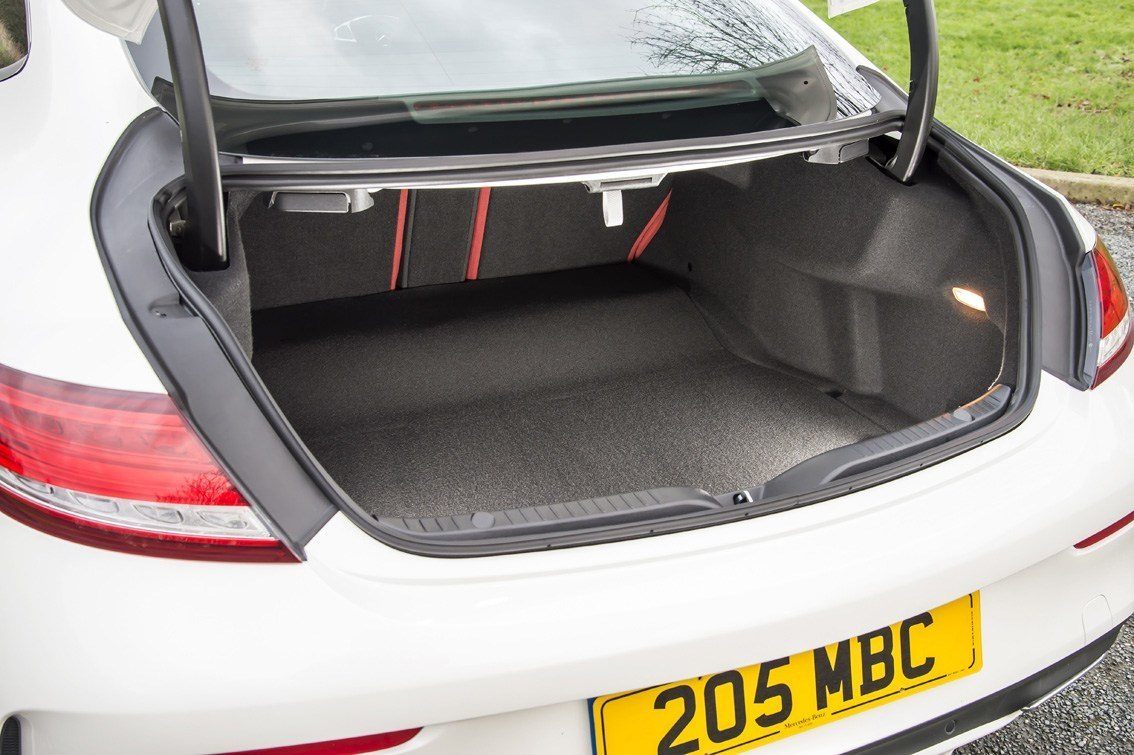 Audi, BMW and Jaguar had their work cut out to compete with the fourth in the Mercedes C-Class line. Here was a saloon and estate range, plus coupe and convertible models, that delivered big on class, style, comfort and also driving appeal. Sleek looks are complemented by a dash that works very well and offers modern connectivity.
How much is a Mercedes C-Class Mk4?
An eight-year old C-Class saloon or estate will cost from £9000 with higher than usual miles on the clock, but it will still have plenty of life left in it. For a car with more average mileage, reckon on forking out from £11,000, while late examples of the fourth-gen C-Class still require as much as £27,000.
What's the best Mercedes C-Class Mk4 to buy?
Any fourth-generation C-Class is well equipped, but look for a Sport model and you get additional kit such as parking sensors. The estate is very practical, but the saloon is also spacious for passengers, while the C200d with its 1.6-litre turbodiesel is very frugal but pleasant to drive with manual or automatic gearboxes.
Is a Mercedes C-Class Mk4 reliable?
There have been recalls for the seat belts, seat bases, and engine electrics with this generation of C-Class, so look through the service records to be sure this work has been carried out. On the test drive, make sure the car stops in a straight line, and satisfy yourself all of the car's electric functions operate properly.
---
Mercedes C-Class Mk3 (2007 - 2014)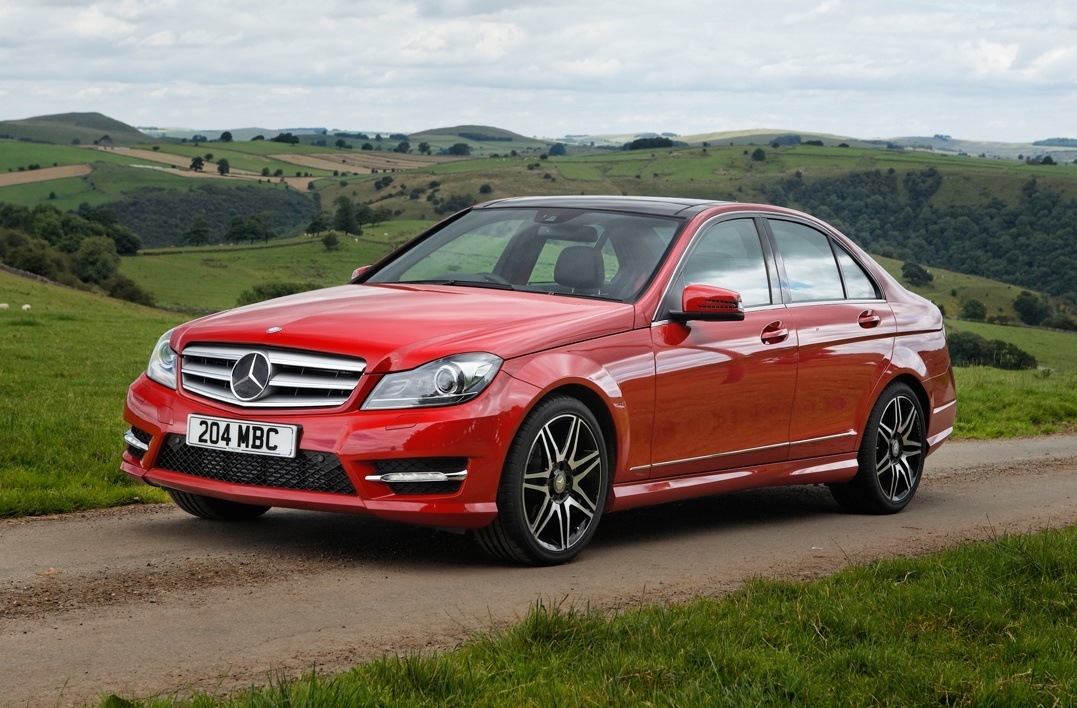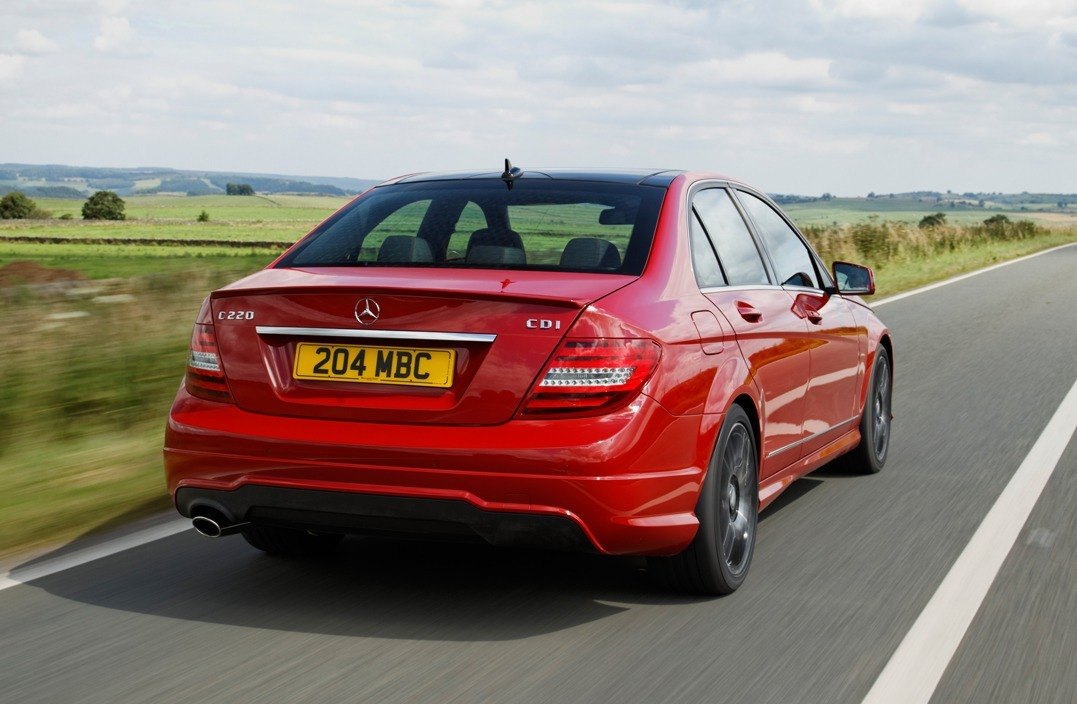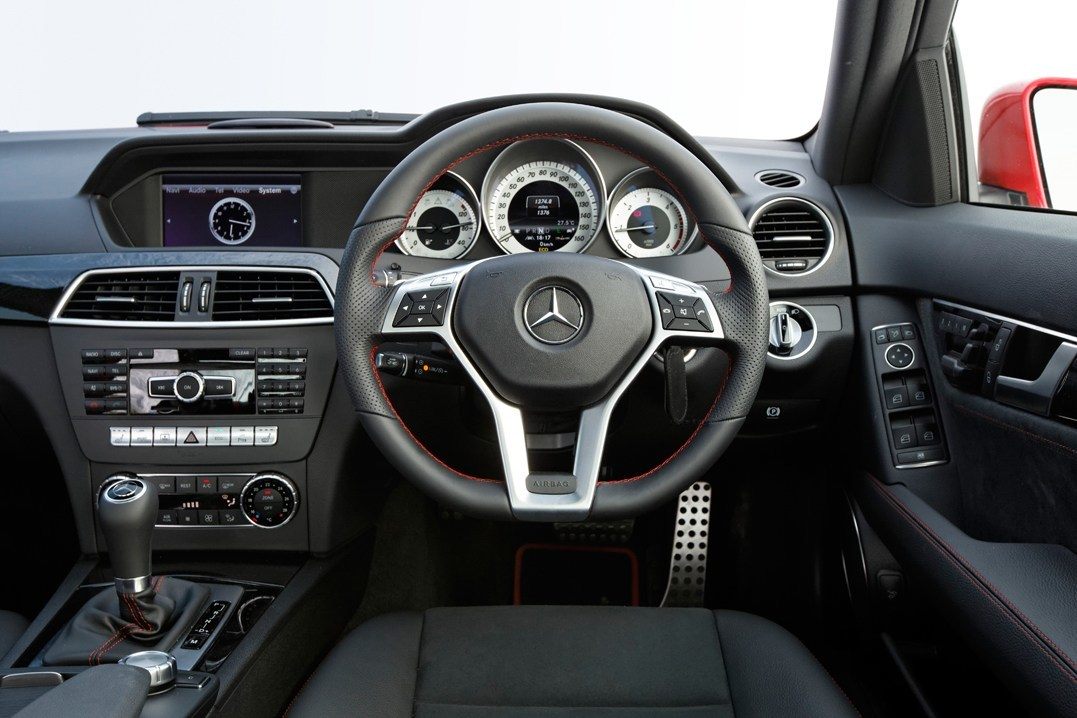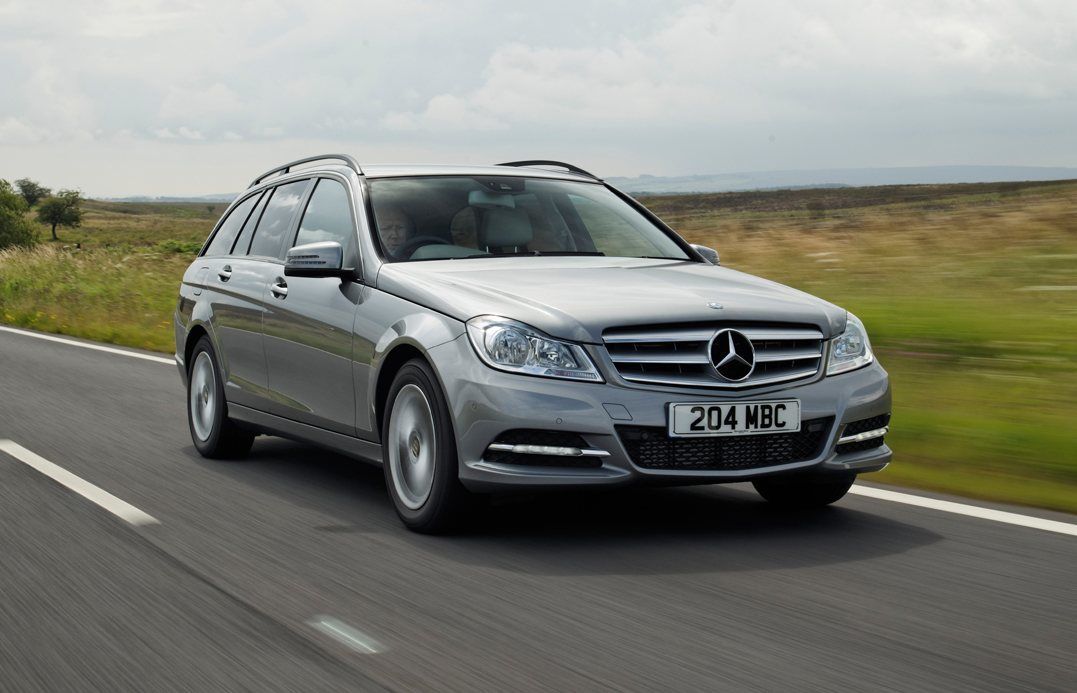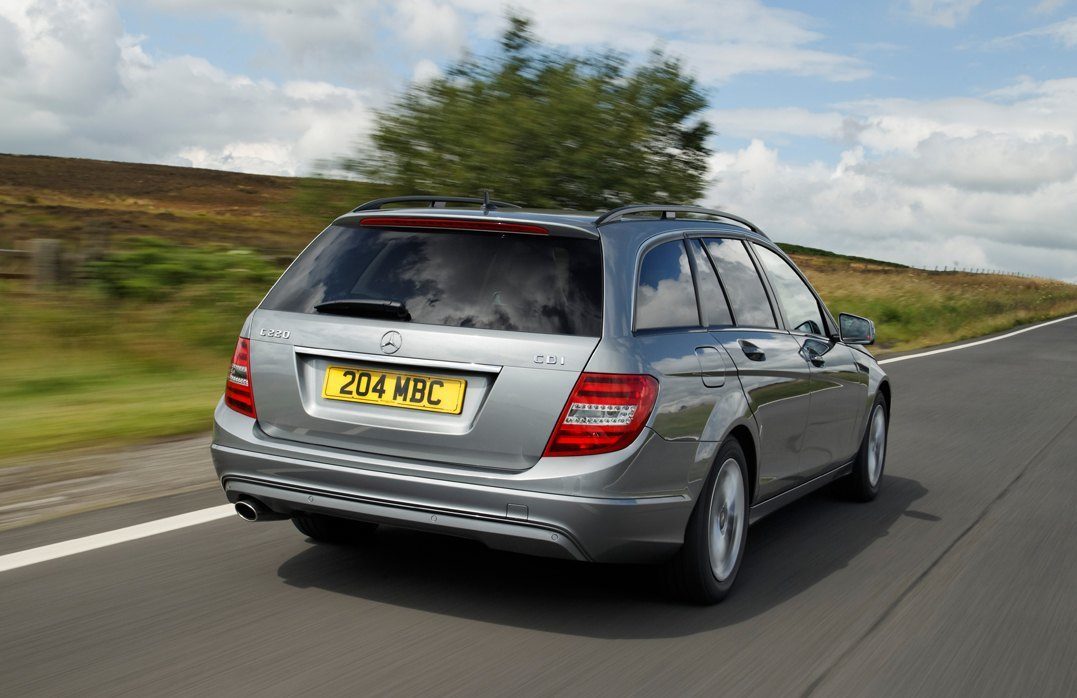 The third-generation C-Class was a welcome, and much needed, return to form for Mercedes in the small executive saloon and estate sector. It maybe missed some of its predecessor's styling flair outside and in, but it was very well screwed together and lasts over many miles. The Coupe offered a sleeker option.
How much is a Mercedes C-Class Mk3?
High mileage diesel C-Class models start from £1800 and are nothing to fear as they can go the distance. An average miles early car will cost from £3000 for a saloon and £5000 for the desirable and handsome estate. Late third-gen cars command as much as £10,000, while the sensational C63 AMG will need a budget of £18,000.
What's the best Mercedes C-Class Mk3 to buy?
The most common third-generation Mercedes C-Class in the UK uses the 2.1-litre turbodiesel engine and automatic gearbox. It makes an ideal combination as it delivers strong performance, mid-40s fuel economy, and it's refined. The estate is big and versatile, while Elegance or the later AMG Sport trims provide all the creature comforts.
Is a Mercedes C-Class Mk3 reliable?
Servicing comes every 15,000 miles or once a year with this C-Class, so make sure that's been stuck to. Watch for any warning lights on the dash and only buy a car that has both ignition keys as they are expensive to replace. The petrol engines can suffer from timing chain wear, so listen for any rattles on start up.
---
Mercedes C-Class Mk2 (2000 - 2007)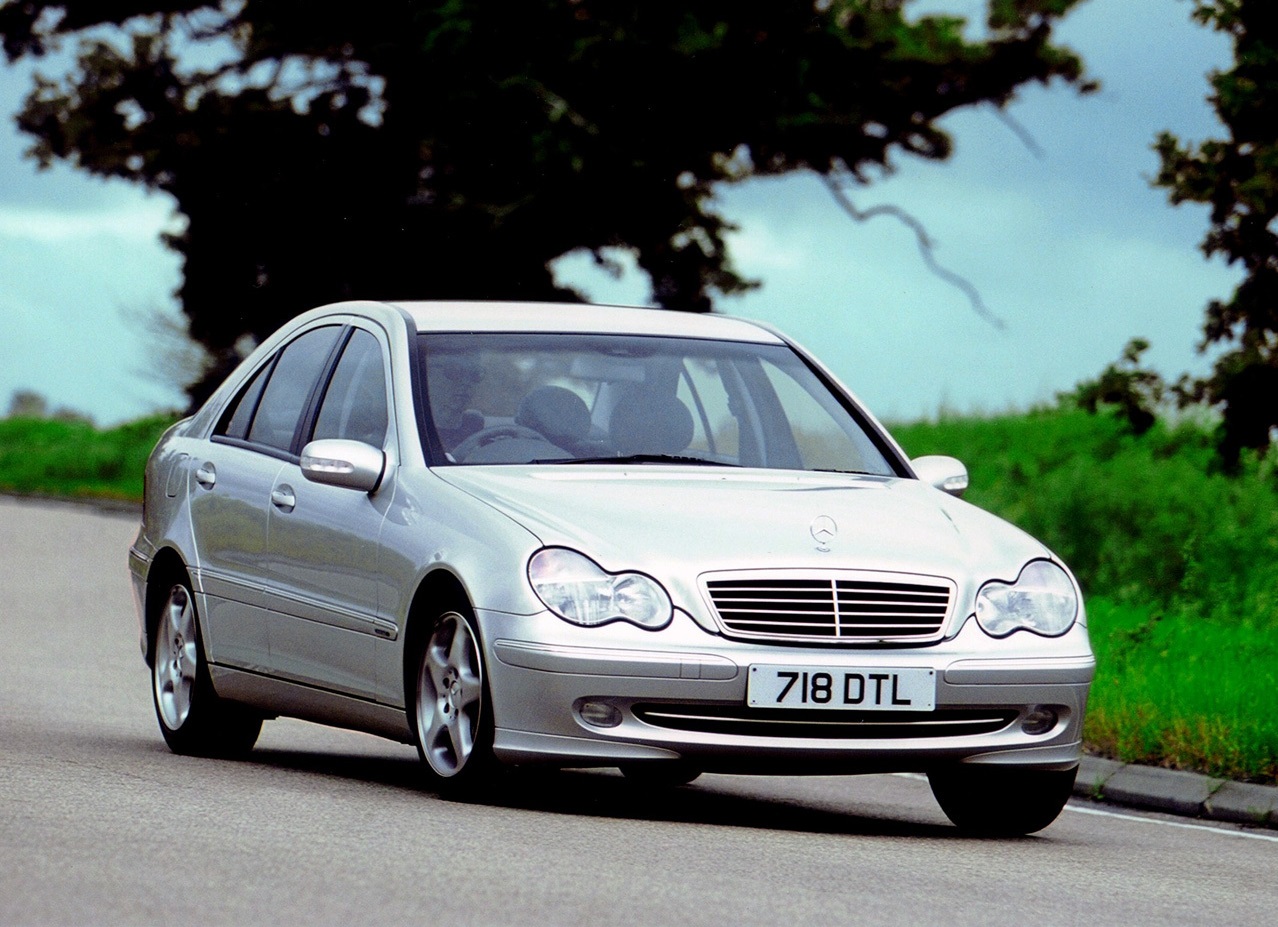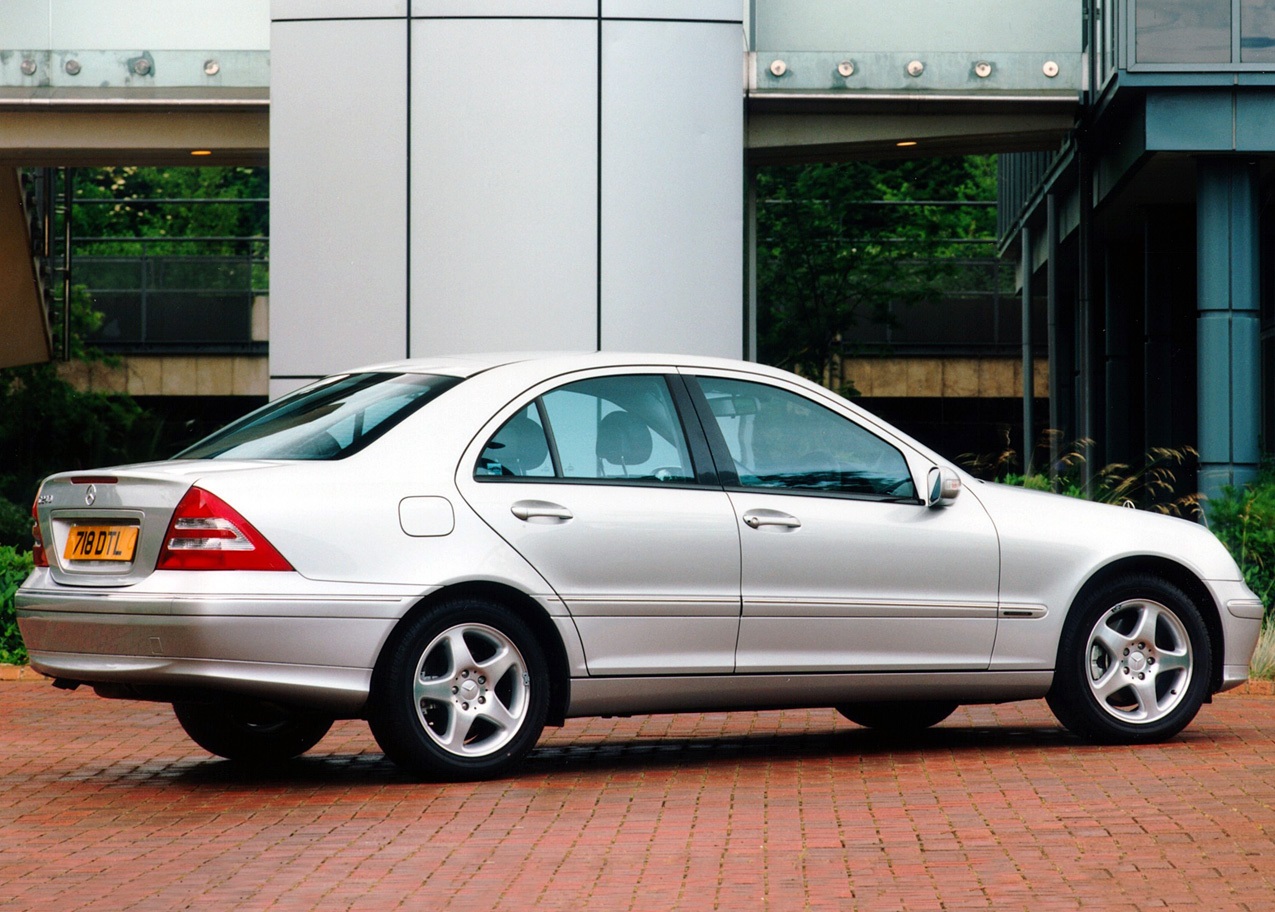 In a rare moment of trying to follow the crowd, Mercedes built the second-generation C-Class to have some of the attributes of its arch rival, the BMW 3 Series. This meant a sportier look for the small saloon and estate models, plus a driving set-up intended to deliver more involvement.
How much is a Mercedes C-Class Mk2?
The second-generation C-Class is the least loved of this Mercedes model and that's reflected in prices. Less than £1000 will put you behind the wheel of a running but scruffy saloon or estate. However, double that is needed for a clean example, while £3000 is needed for a lower mileage late car. The dumpy Sport Coupe hatch is similarly priced.
What's the best Mercedes C-Class Mk2 to buy?
For lower mileage drivers, the C180K with its supercharged 1.8-litre engine is a good bet when allied to an automatic gearbox. Anyone covering more miles will be better served by the 2.1-litre turbodiesel, which is not the most refined but offers more than 40mpg. Keen drivers will appreciate the C32 and C55 AMG models that are swift and subtle.
Is a Mercedes C-Class Mk2 reliable?
Rust is the biggest concern with generation of C-Class, which was an issue for all Mercedes of the period. Look along the wheelarches, door bottoms, sills and boot lid. Engine problems are mostly due to faulty electrics, so make sure all of the dash dials work. Listen for clonks from the front suspension, too.
---
Mercedes C-Class Mk1 (1993 - 2000)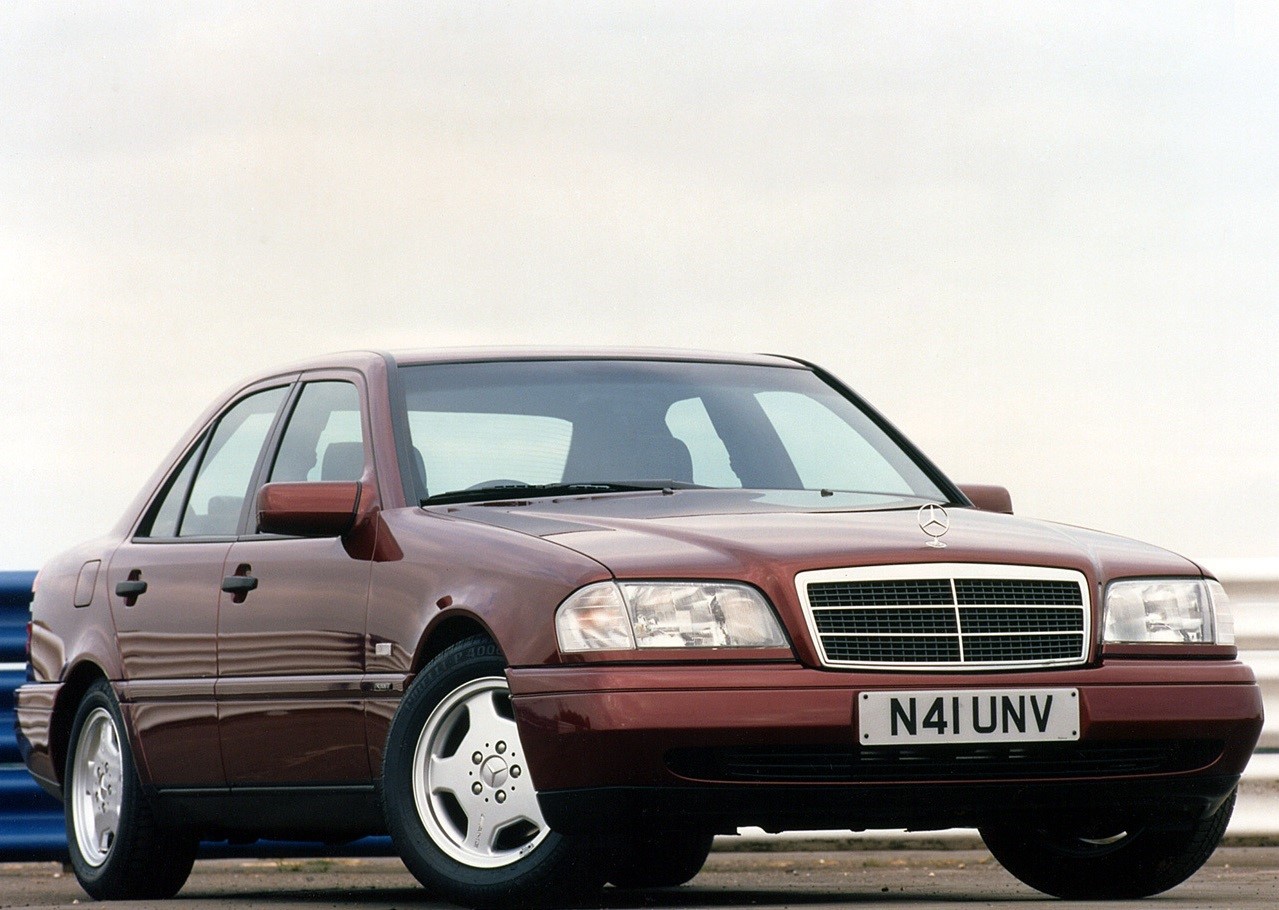 Replacing the much-loved 190 small saloon range, the first Mercedes C-Class generation was very much a smaller version of the S-Class saloon of the period. In looks, proportions and comfort, the C-Class offered buyers in this segment a slice of comfort and laid-back driving no other rival could match. There is also a spacious, practical estate.
How much is a Mercedes C-Class Mk1?
A budget of £1000 will find you a first-generation C-Class, but it's going to be a tired example with rusty wheelarches. Much better to double that spend and find one that's been cared for and has a full service record – they are out there. Quicker AMG models command much more, so anything from £8000 is normal.
What's the best Mercedes C-Class Mk1 to buy?
A diesel-powered first-gen C-Class will get you there with good economy, but it will be noisy and slow progress. Much better to aim for one of the four-cylinder petrol engines to balance costs with performance. The bigger six-cylinder engines are brilliantly smooth, but thirsty. The estate is very practical, while Elegance trim provides leather upholstery.
Is a Mercedes C-Class Mk1 reliable?
Mechanically, a first-generation Mercedes C-Class will carry on working almost indefinitely with routine maintenance. The engines are dependable and the automatic gearboxes cope well. However, check for rust around the wheelarches and along the sills, and for tatty, abused interiors.
---