Few cars have made such a huge impact on the market, buyers and other car companies as the Nissan Qashqai. There might have been family-targeted SUVs in the past, but the Nissan's brilliant lay in crossing over the looks, practicality and feel of an SUV with the comfort, driving manners and running costs of a hatchback.
In an instant, everything else that could be considered a rival to the Qashqai was on the backfoot and Nissan enjoyed massive sales. This means there are plenty of the first- and second-generation models around, while the latest third evolution of the Qashqai remains as versatile as ever. The only difference now is the market is teeming with rivals that are every bit as able.
A Nissan Qashqai makes for a very useful family car, with strong value for money a cornerstone of its abilities. Read on to find out more about the Nissan Qashqai and if it's the perfect second-hand car for you.
Nissan Qashqai review: Verdict
With so many Nissan Qashqais sold across its three generations so far, it's fair to say it's doing a lot right. It works brilliantly as a family car thanks to decent interior space, good amounts of safety and luxury kit in most trims, and running costs that don't bring you out in a cold sweat.
Nissan Qashqai review: Problems
Early Qashqais with the diesel engines can encounter problems if the exhaust's particulate filter becomes clogged with soot. It can cause poor engine performance and oil leaks, so check the warning light on the dash is not illuminated. It's also wise to take the car for a longer drive regularly to clear the particulate filter out by getting the car fully up to working temperature for an hour or so.
Nissan Qashqai review: Prices
Compare the price of any Qashqai with its immediate rivals such as the Skoda Yeti or Karoq, or Volkswagen Tiguan and it's good value. Avoid the entry-level Visia trim and you'll also benefit from a long list of standard equipment. Running costs are among the most affordable for this type of car, with the 1.5-litre dCi turbodiesel a great bet for those covering more miles. The 1.3 DIG-T petrol is a perfect choice for town driving.
---
Nissan Qashqai Mk3 (2021 - current)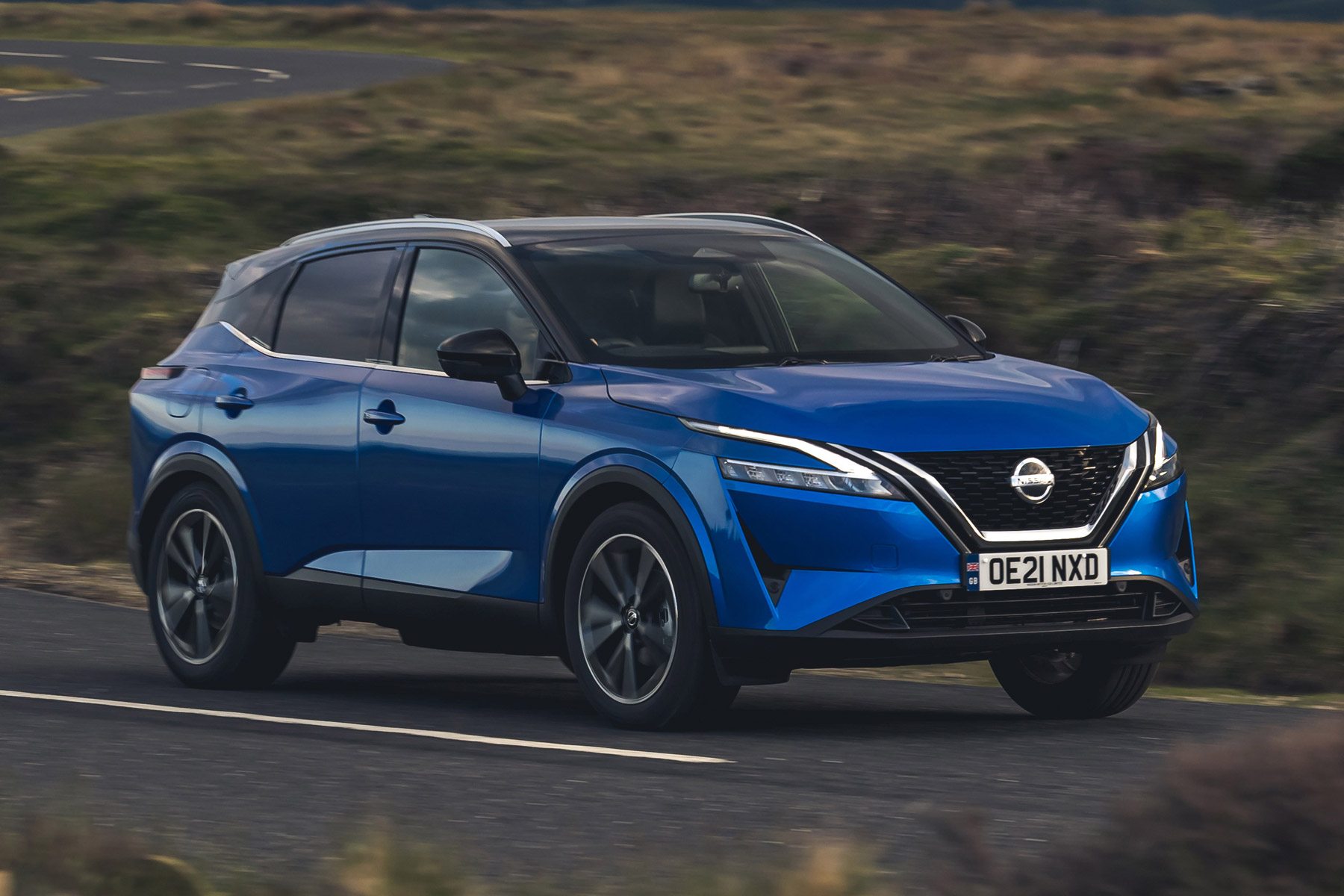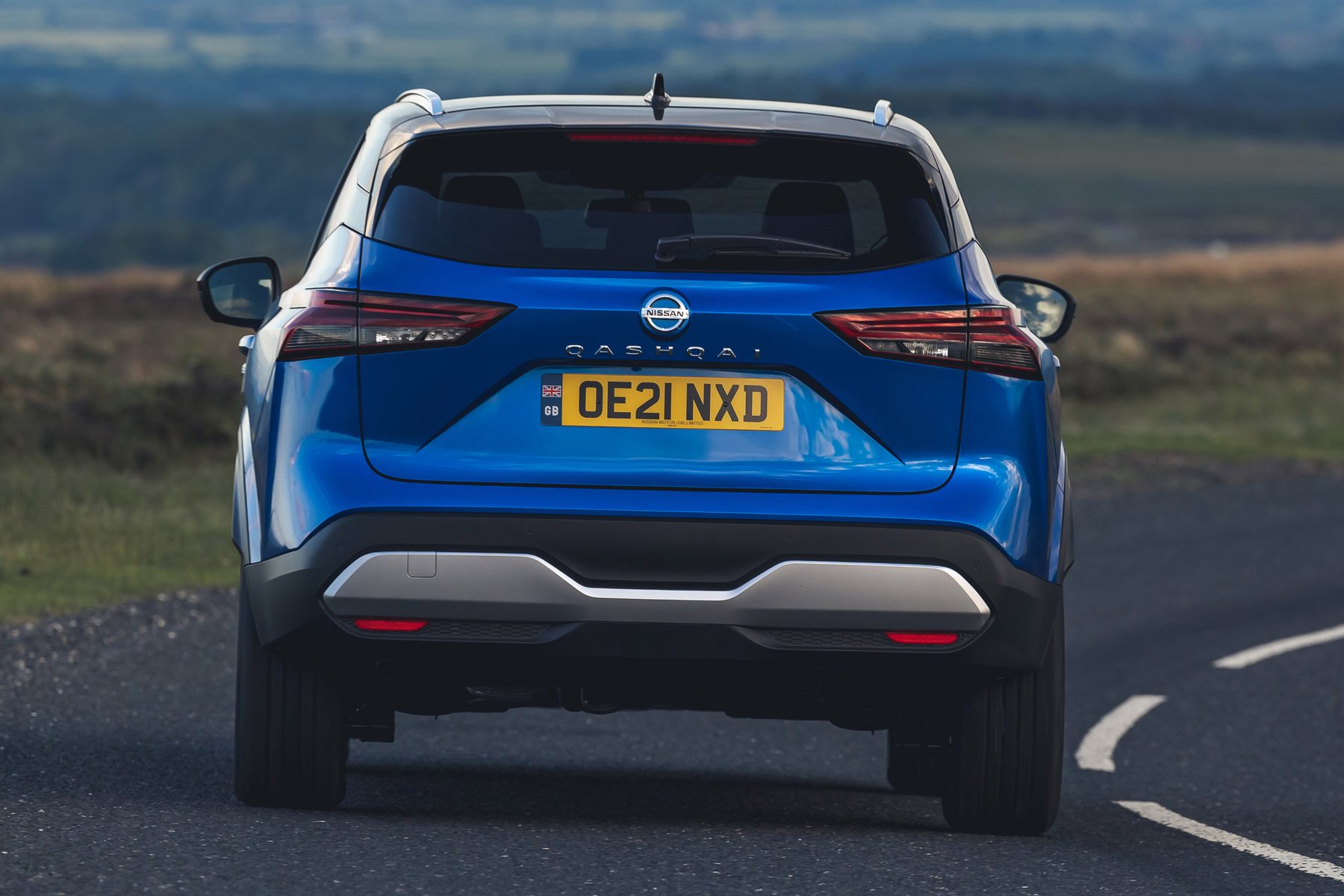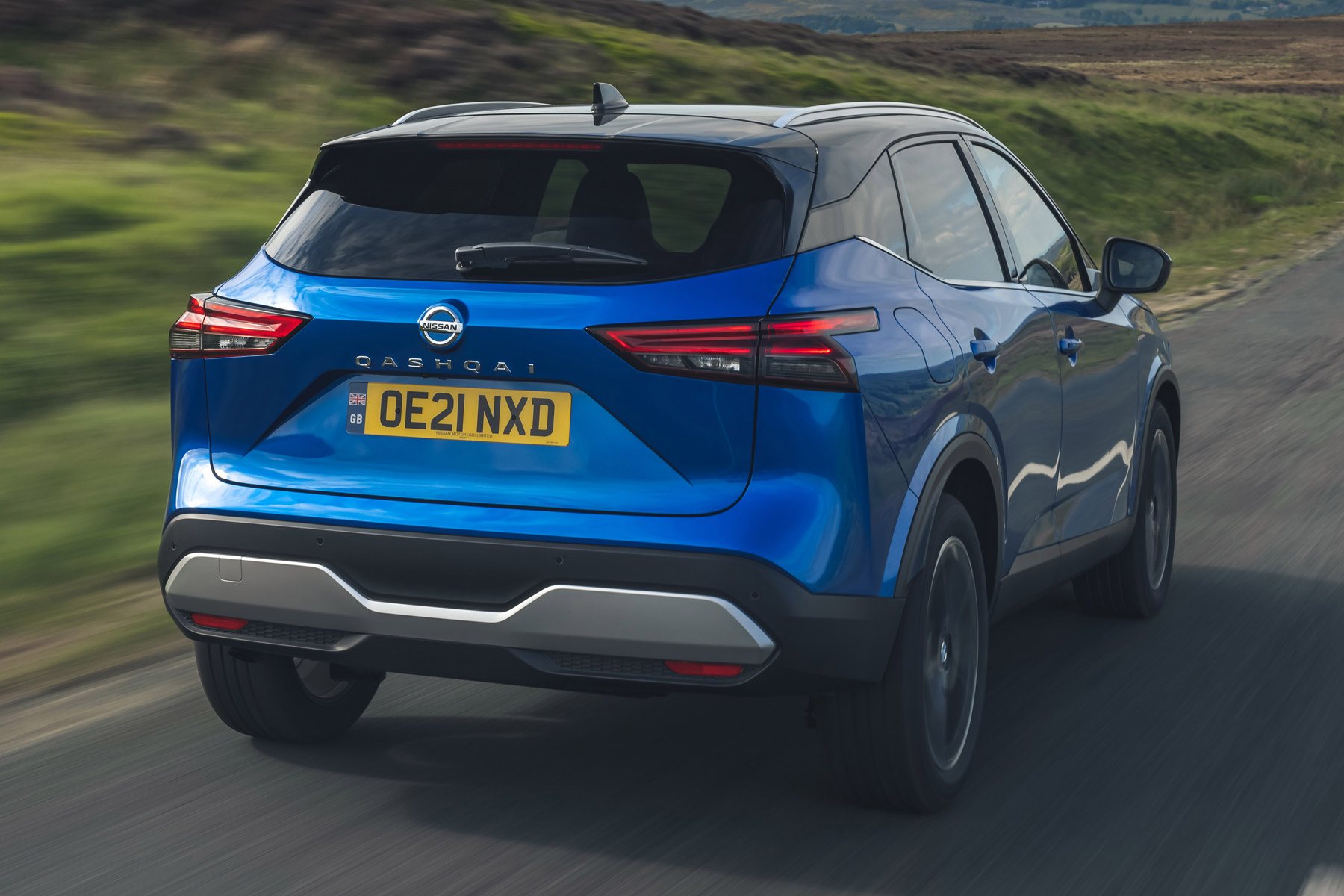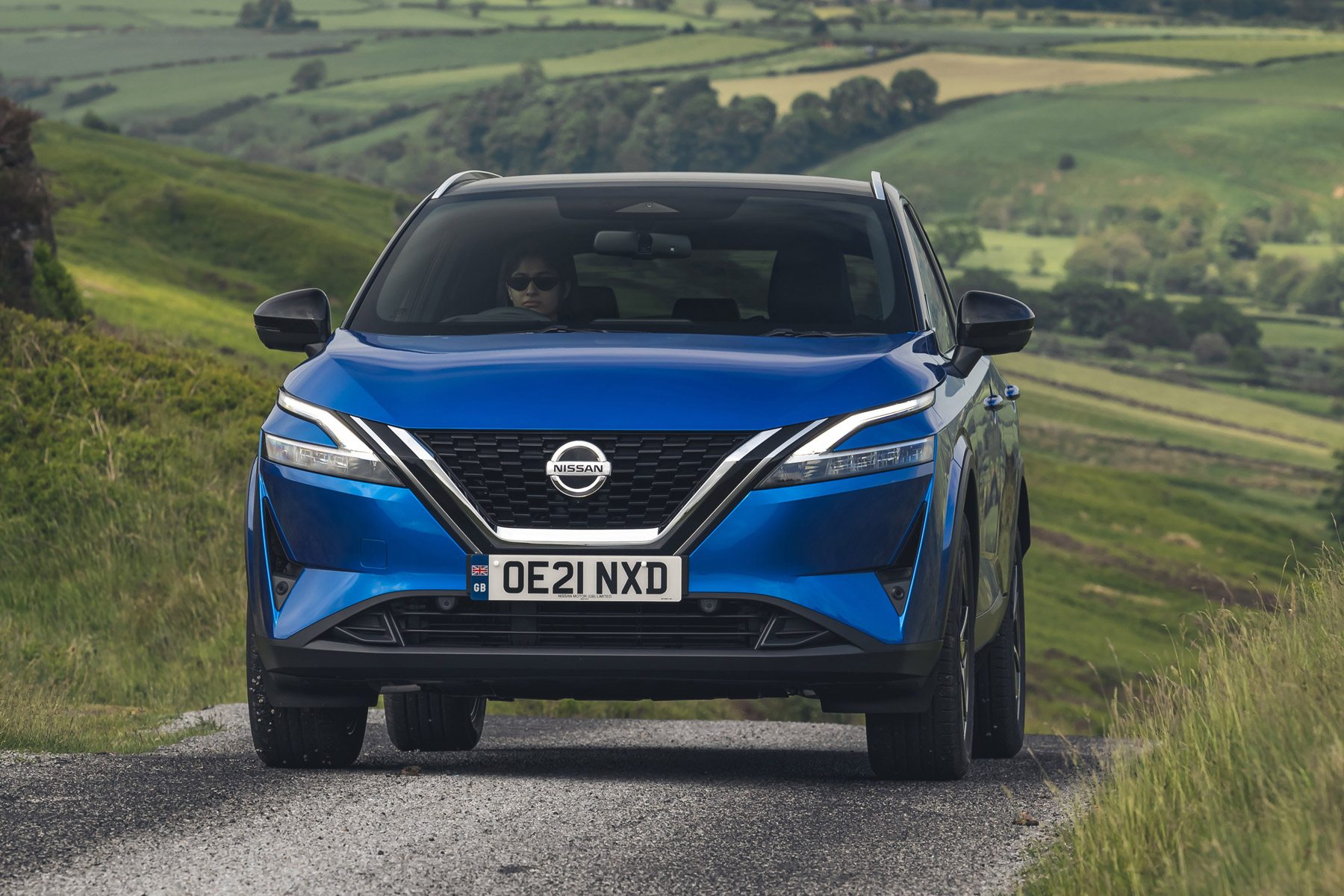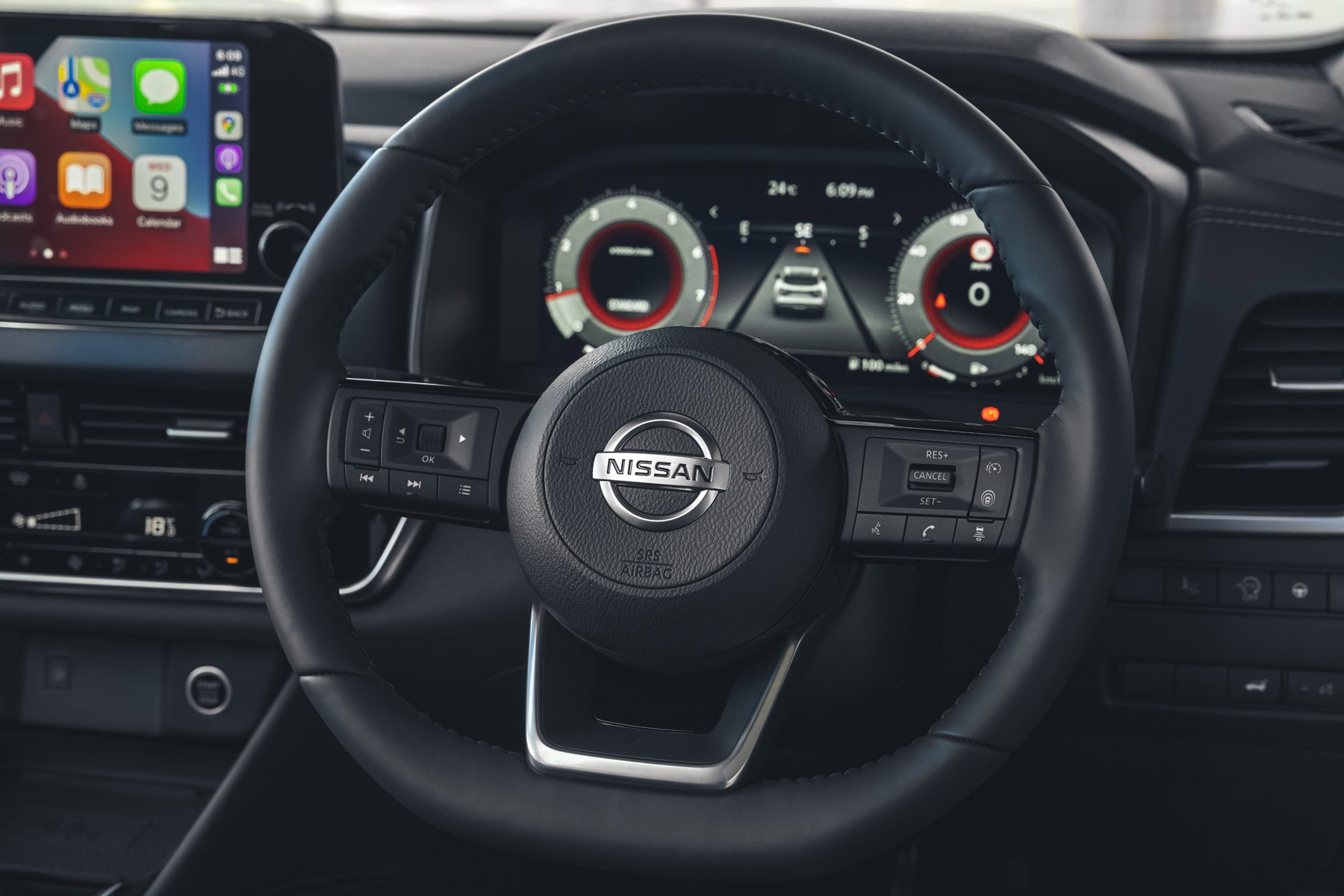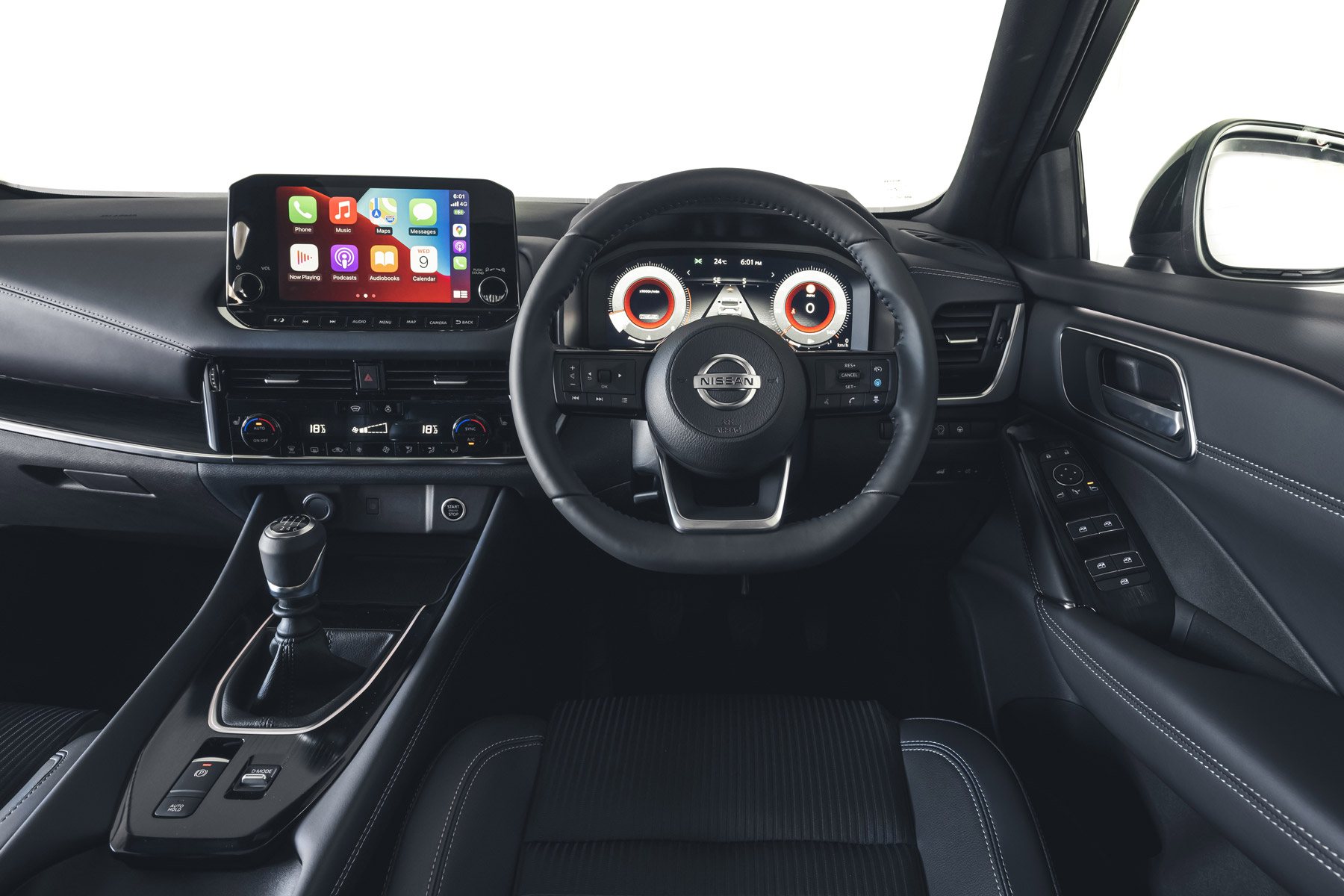 The third incarnation of the Qashqai is a serious effort by Nissan to move the family SUV sector on a few steps. To do this, there's more distance between the front and rear wheels to create more cabin space, and the boot is also significantly larger than the previous Qashqai's. Interior quality is also improved along with the latest infotainment tech.
There is no diesel option anymore, so you have a decision to make between 140- and 158hp 1.3-litre DIG-T turbo petrol motors that come with mild hybrid assistance. With both, you can have either a six-speed manual or the rather irksome Xtronic automatic transmission with its sluggish reactions.
How much is a Nissan Qashqai Mk3?
The Qashqai range starts at £24,555 for a new Visia DIG-T 140 with manual box from Nissan's price list. However, there are savings to be had with haggling, or a nearly new model with only a handful of miles could be yours for £1000 less. An Acenta Premium costs from £27,155 new or £24,000 with delivery mileage as a used car.
What's the best Nissan Qashqai Mk3 to buy?
As there's barely any noticeable difference in performance between the 140 and 158 versions of the DIG-T engine, the lower power one is the best bet as it's cheaper to buy. Choose this engine in an N-Connecta trim Qashqai and you will enjoy all-round parking sensors and Around View Monitor, 18-inch alloy wheels, a 9-inch infotainment screen, and wireless charging for your smartphone.
Is a Nissan Qashqai Mk3 reliable?
There's not a lot to be concerned about when buying the latest generation of Nissan Qashqai. The engines are proven and tough, while the rest of the car feels very well put together from quality materials. Look for signs of parking damage to the wheels and body, and for any scuffs caused by the hurly-burly of family life and kids climbing in and out of the back seats.
---
Nissan Qashqai Mk2 (2014 - 2021)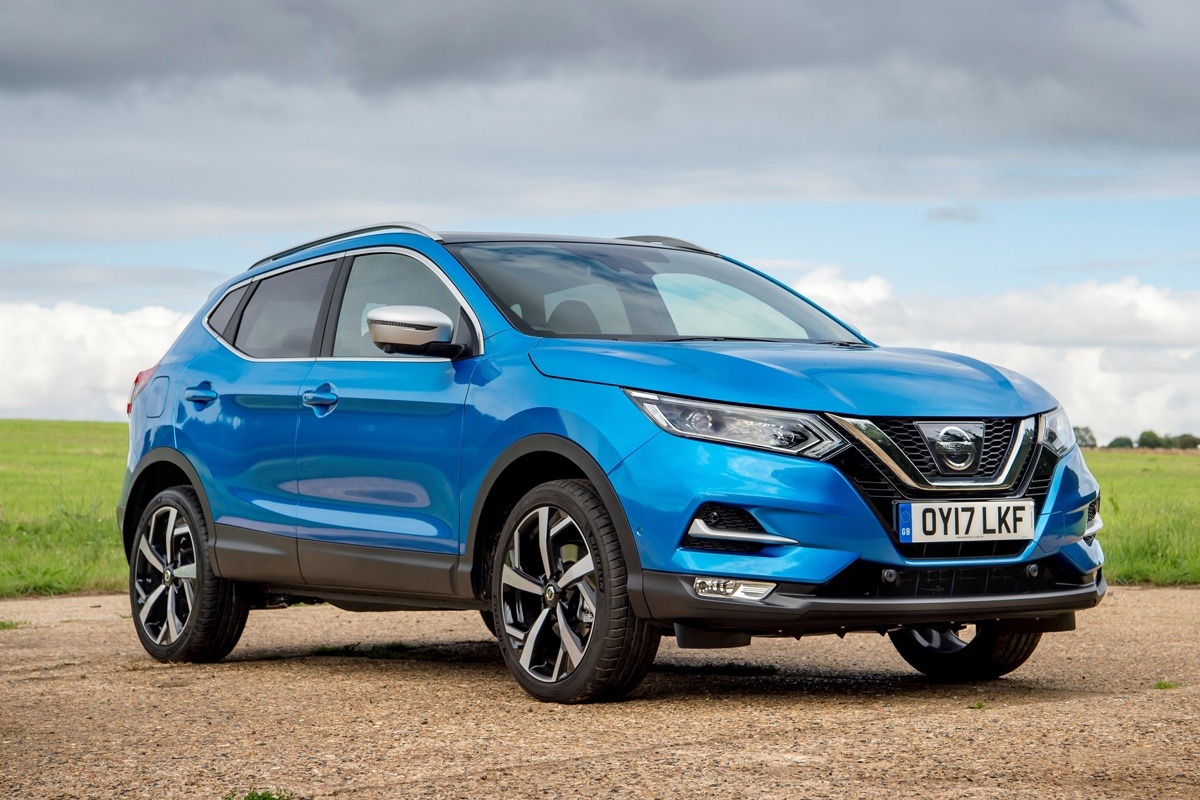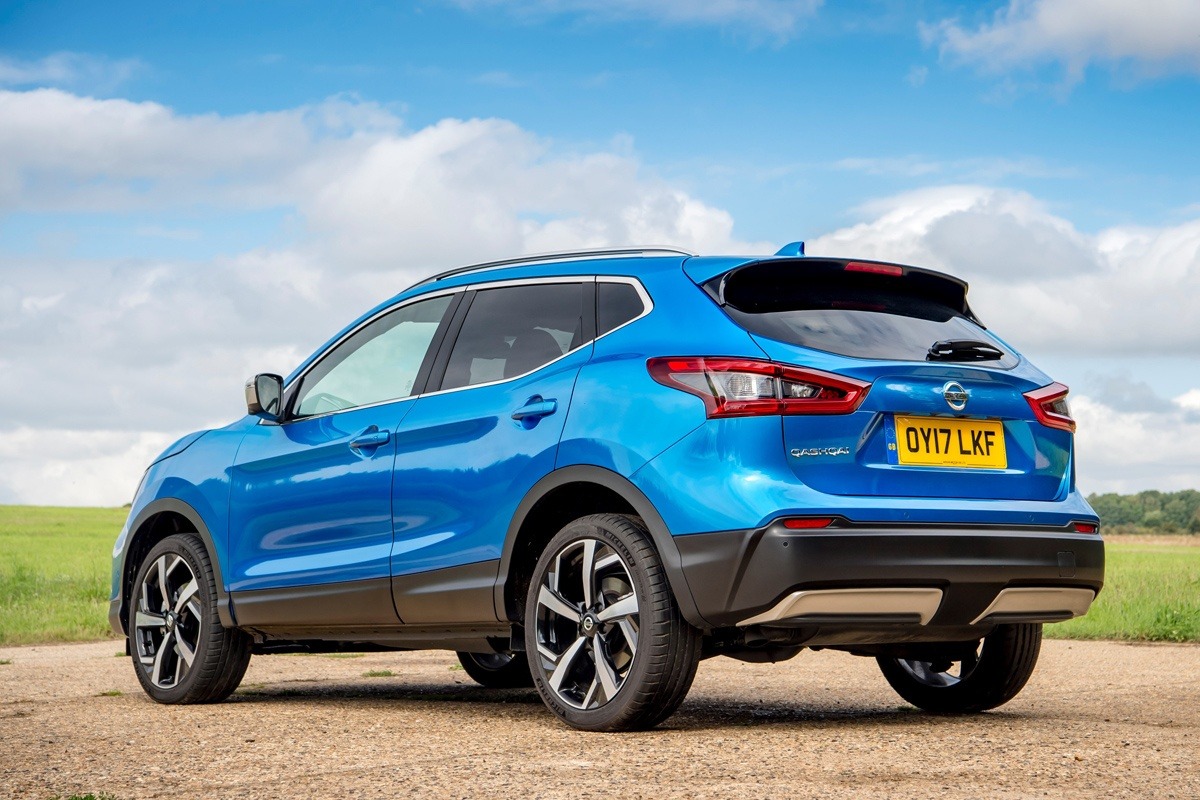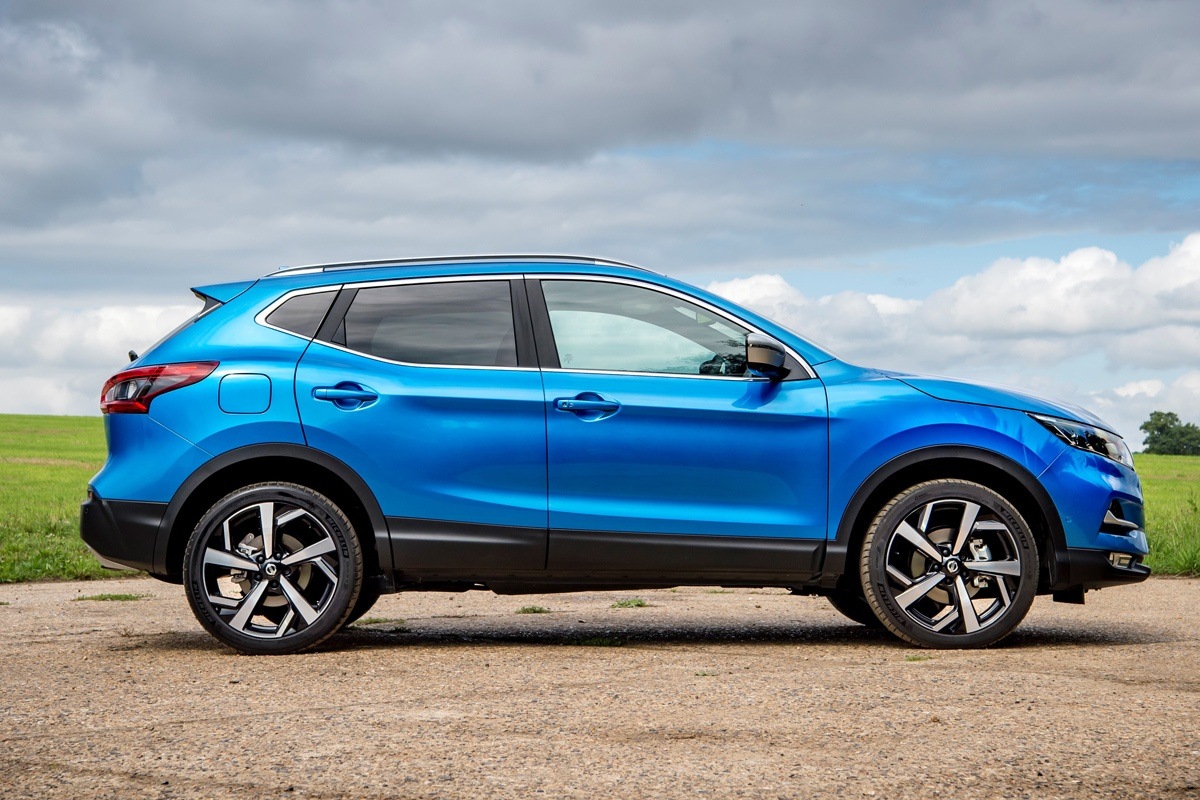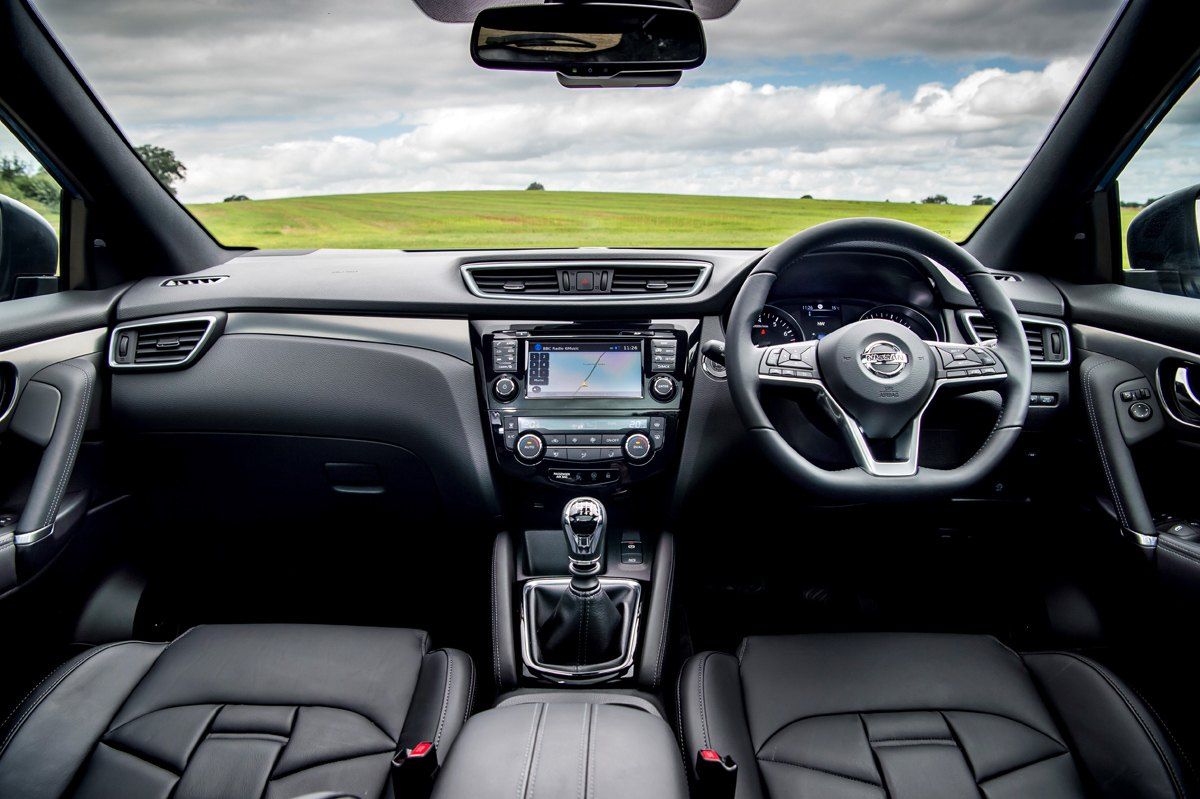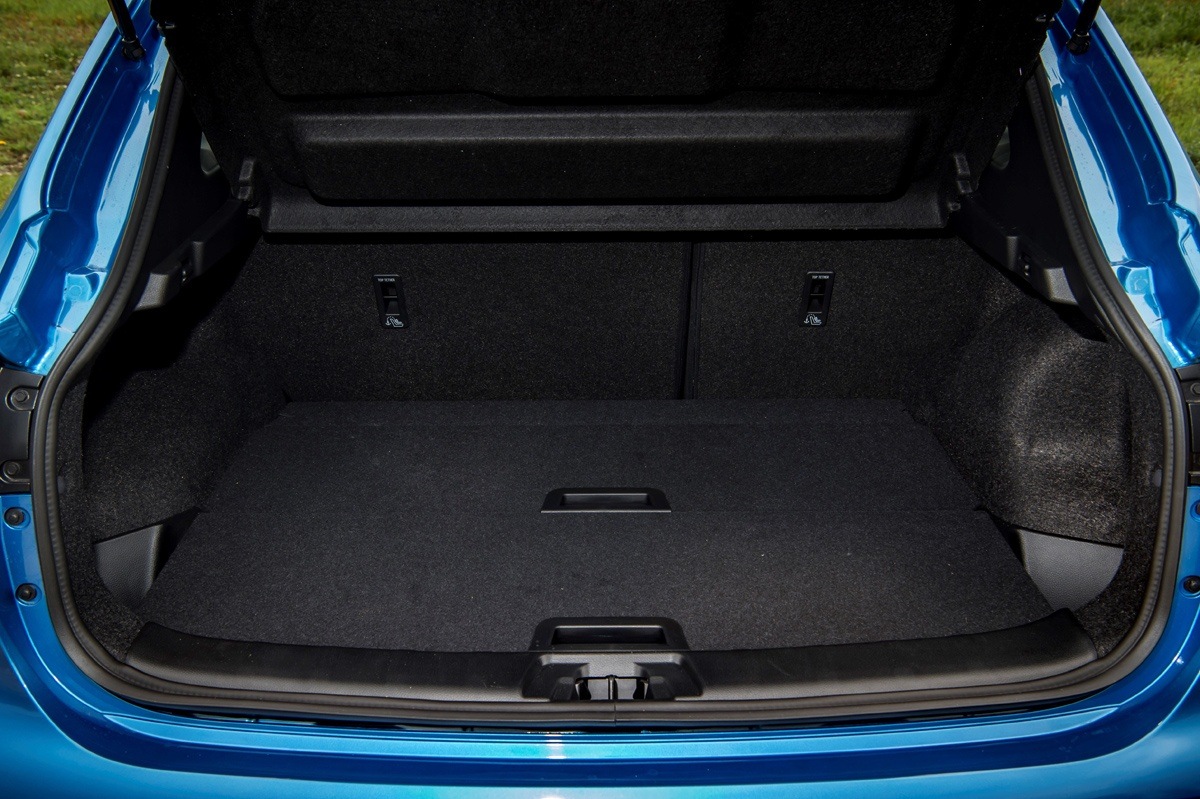 By the time Nissan introduced the Mk2 Qashqai in 2014, there was a lot of very talented rivals in this corner of the market. The Qashqai retained its strong sales by offering efficient engines and plenty of equipment with all trim levels. It's also easy to drive and live with, doesn't cost much to run, and used prices are affordable.
How much is a Nissan Qashqai Mk2?
From £6500 will see you drive away in a well-cared for early Mk2 Qashqai in Acenta from 2014 with petrol or diesel engine. A higher spec Tekna model will add around £500 to that price, while a facelifted car from 2017-onwards will cost from £11,000 with 50,000 miles on the clock.
What's the best Nissan Qashqai Mk2 to buy?
Nissan offered Visia, Acenta, N-Connecta, Tekna and Tekna+ trims, as well as variations on these themes. The Acenta has all the kit you'll need and you get automatic headlights and wipers, climate control, and the boot's luggage board system to divide up the space. The best engine is the 140hp 1.3 DIG-T turbo petrol in the facelifted models from 2017 and on, which are ideal for town driving and average 40mpg.
Is a Nissan Qashqai Mk2 reliable?
There's very little to worry about with the second-generation Nissan Qashqai, but make sure the timing belt has been replaced at the specified 75,000 interval for the 1.5-litre diesel engine. If you intend to tow a trailer or caravan, be sure the car is fitted with an approved tow bar as there were issues with this when the car was new.
---
Nissan Qashqai Mk1 (2007 - 2014)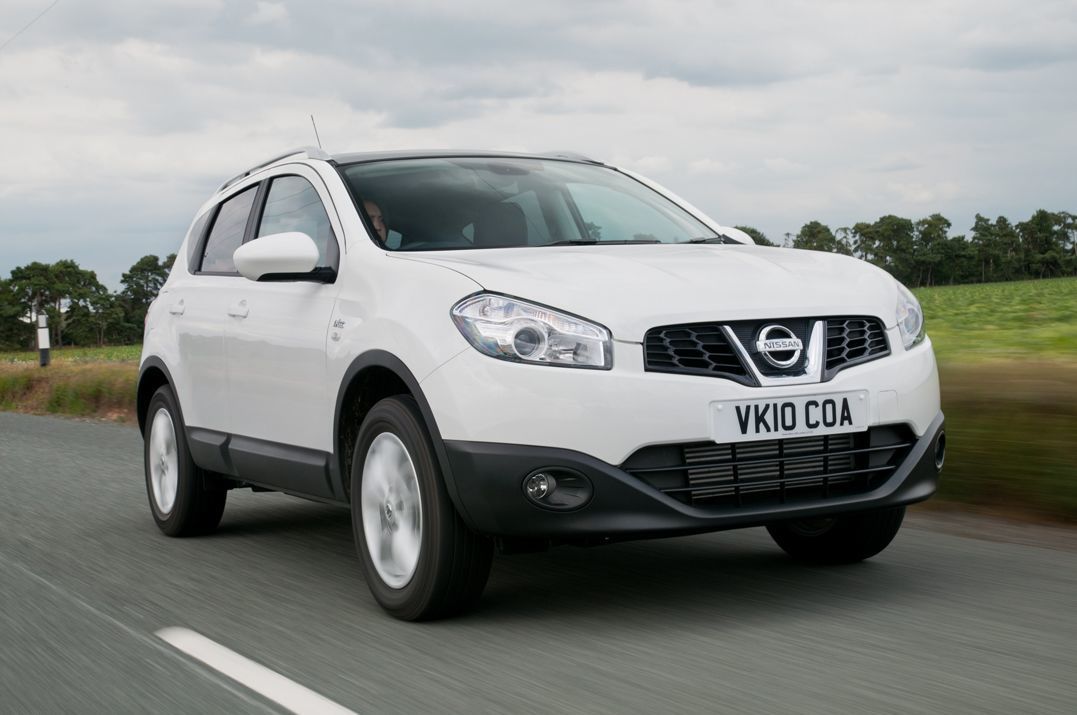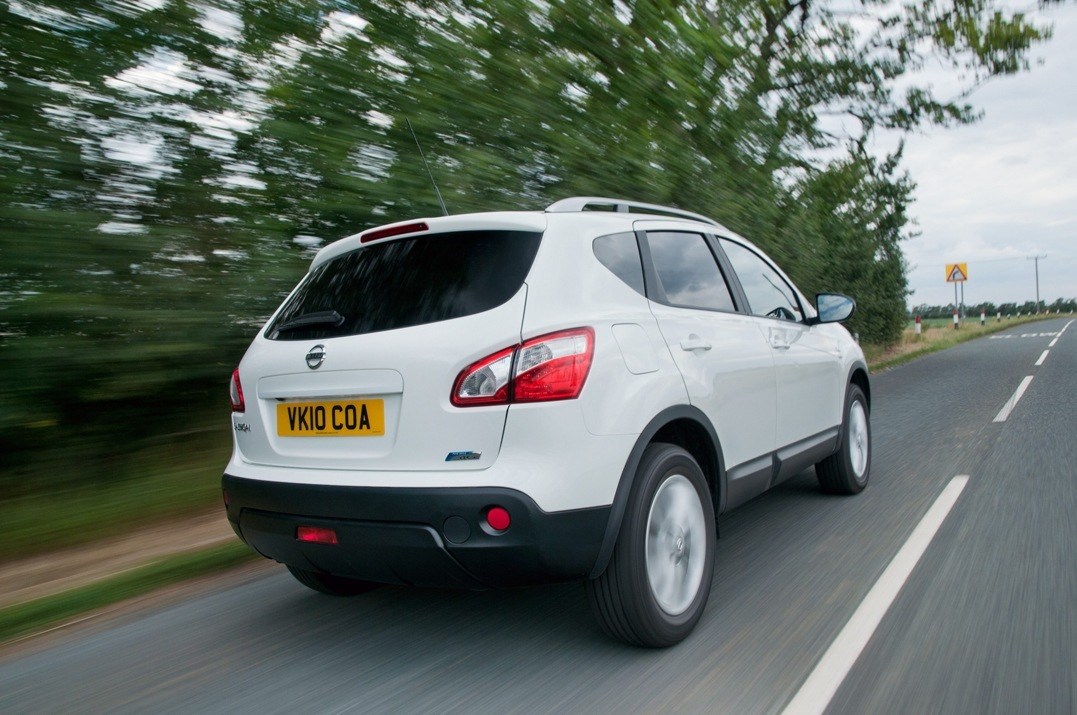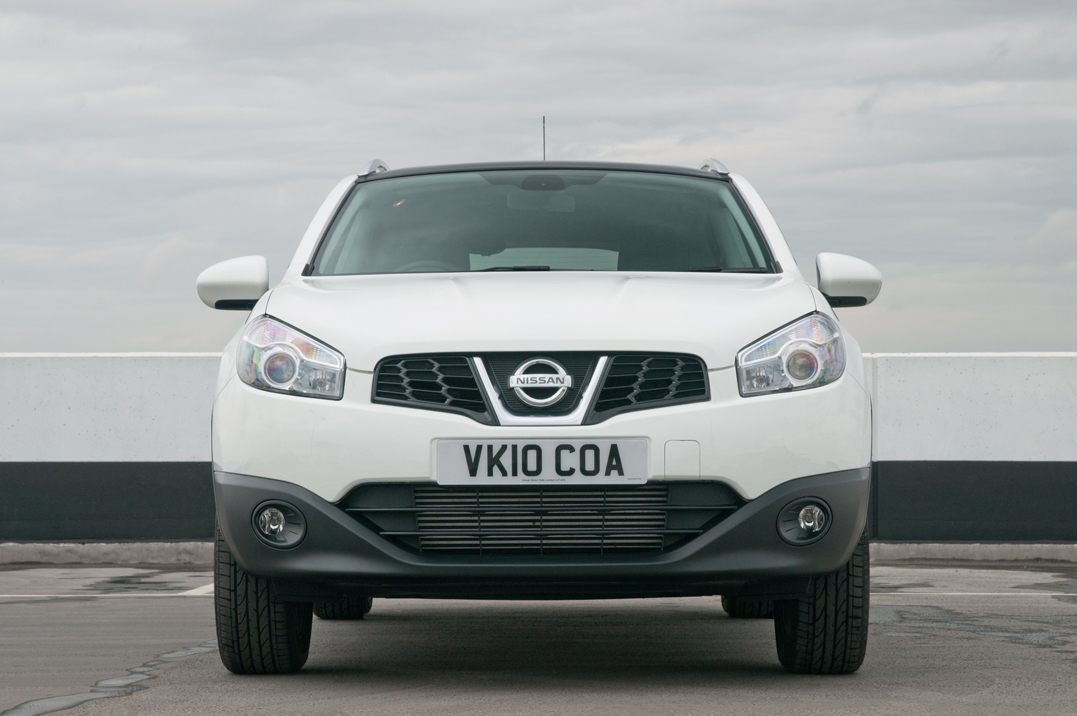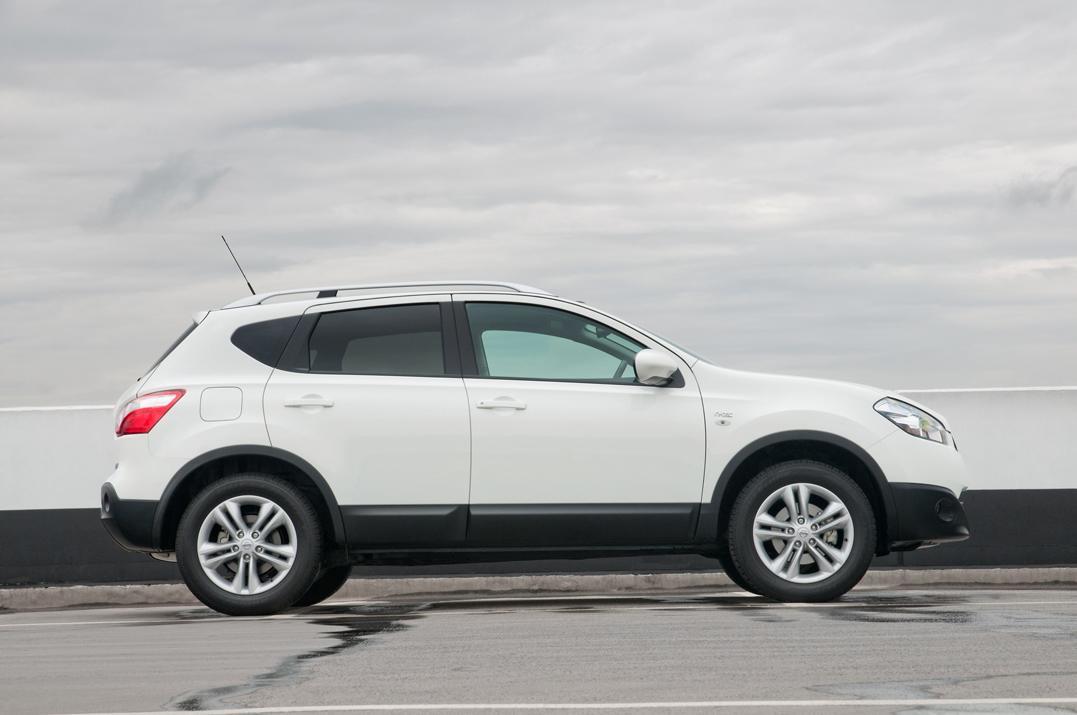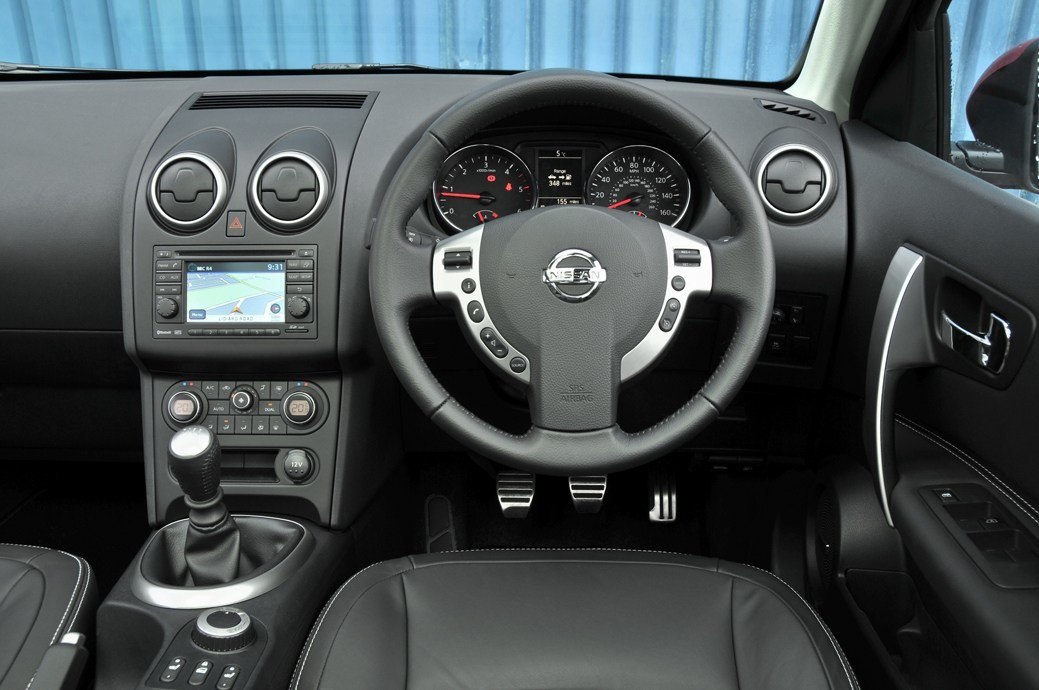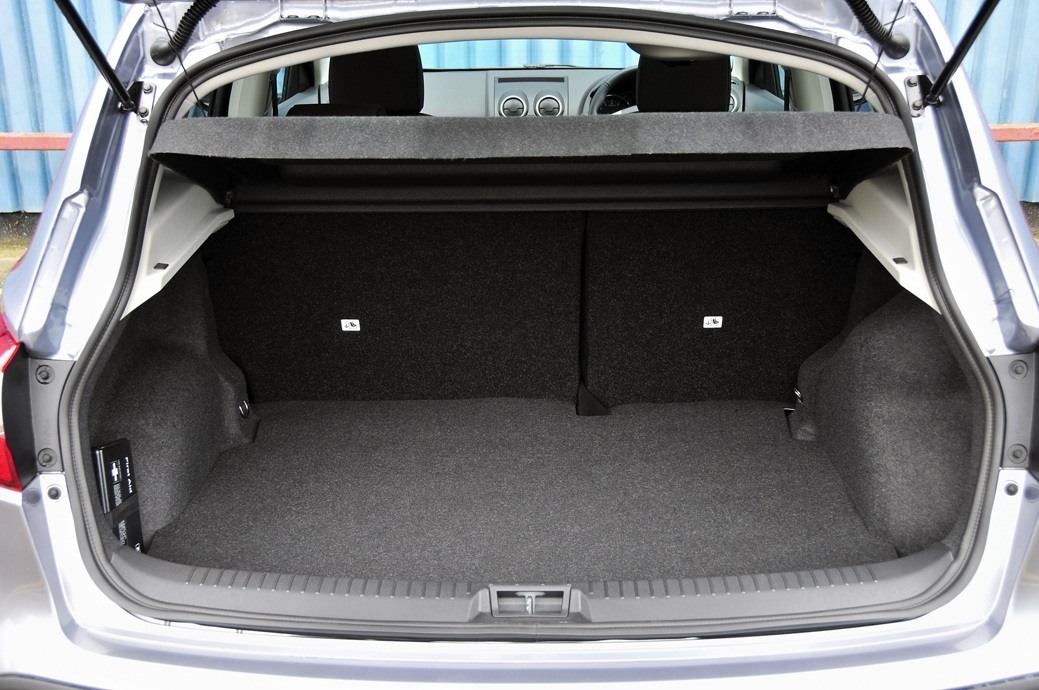 The 2007 Nissan Qashqai is widely credited with creating the crossover sector and, while it wasn't the first to try this formula, it certainly is the car that popularised the class. It's easy to see why when the Qashqai gave buyers the raised driving position of an SUV but with none of the poor ride quality or mediocre handling drawbacks. And all of this was a price pitched right at the family hatch sector, so it was easy for drivers to make the switch. A good range of engines, trims and also the +2 seven-seat model meant the Qashqai fitted the needs of most drivers.
How much is a Nissan Qashqai Mk1?
An early Mk1 Qashqai that's covered around 10,000 miles per year will cost from about £1500. A similar car with a much lower mileage will start at £3000, while one from the tail end of the car's lifespan is likely to be around £6500 and will have plenty of life still to give.
What's the best Nissan Qashqai Mk1 to buy?
If you have the budget, a late 2010-on facelifted Nissan Qashqai is the better bet. You'll spot these cars with the updated lights and extra storage in the dash's centre console. The n-tec trim offers the most kit for the money and can be easily paired with smartphones. It also has a reversing camera and panoramic glass roof. The petrol engines are decent, but the 1.5 dCi turbodiesel is a canny choice thanks to 54.3mpg combined economy.
Is a Nissan Qashqai Mk1 reliable?
If you choose a diesel-powered Qashqai, make sure the particulate filter light is out on the dash. A regular motorway drive helps avoid problems here, which tend to afflict the 2.0-litre engine more than the 1.5 diesel. Look and smell for signs of damp in the cabin due to a leaky windscreen seal, and have a sniff for burnt clutch on a test drive. Squeaks and rattles are common with older Qashqai interiors.
---