It's amazing to think Porsche was in trouble in the early 1990s. It only had one car in its range, the 911, and it was not selling in great numbers. This is where the Boxster came to the rescue in 1996. Sharing everything forward of the windscreen with the next generation 911 saved Porsche a fortune, while the fun two-seat roadster was almost half the price of its big brother. No wonder it sold like sun cream in a heatwave.
From there on, Porsche has never been without the Boxster. Across its generations, it's evolved steadily to become more sophisticated and quicker, yet it has always retained that essence of a simple roadster. The soft-top roof drops down quickly so you can enjoy the fresh air whenever you fancy. Put it up and the Porsche Boxster is snug and capable of year-round use. Even the addition of the more focused Cayman coupe has not dimmed the appeal of the Boxster.
Porsche Boxster review: Verdict
Whichever age and generation of Porsche Boxster you choose, you are getting one of the great two-seat sports cars. It's very well made, great to drive and much easier on the wallet than the famous badge might lead others to think. Buy carefully and it will be a joy.
Porsche Boxster review: Problems
There can be issued with the first-generation's engine with the 'IMS' engine bearing, but it's not as widespread as some will have you believe. If the car has lasted this long, the chances are you won't have a problem. Just watch for crash damage and missed servicing with any Boxster.
Porsche Boxster review: Prices
The Porsche Boxster is cheaper to run than you might think thanks to decent fuel economy and reasonable servicing costs. Insurance can be pricey, but it's the same for any of the Porsche's rivals. You will pay more for a Boxster than an Audi, BMW or Mercedes rival of a similar age and mileage, but the Porsche also holds its value more tenaciously.
---
Porsche Boxster Mk4 (2016 - current)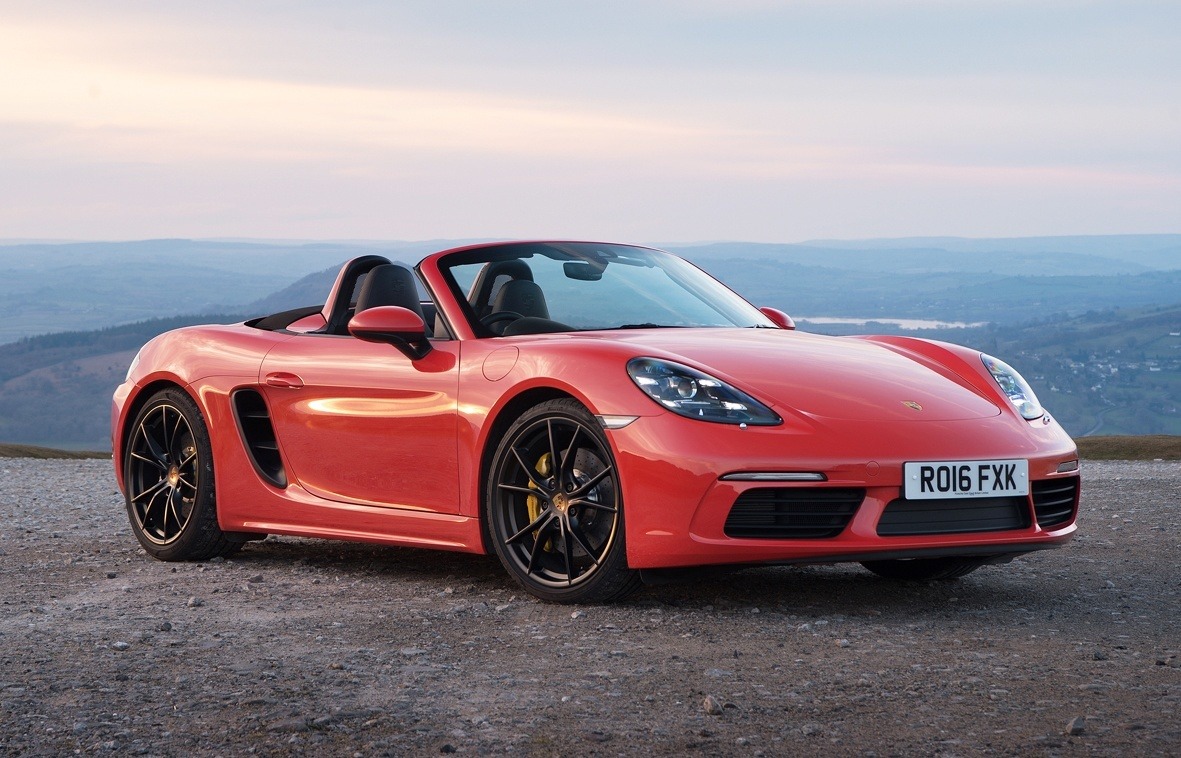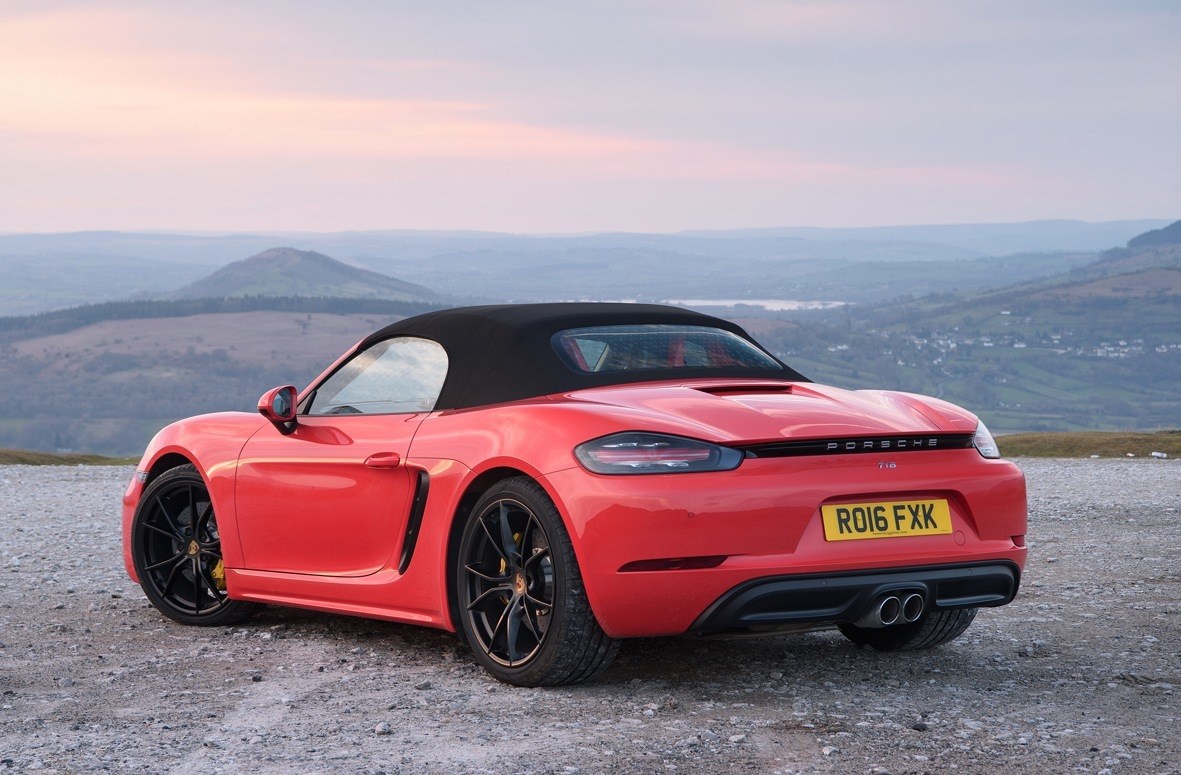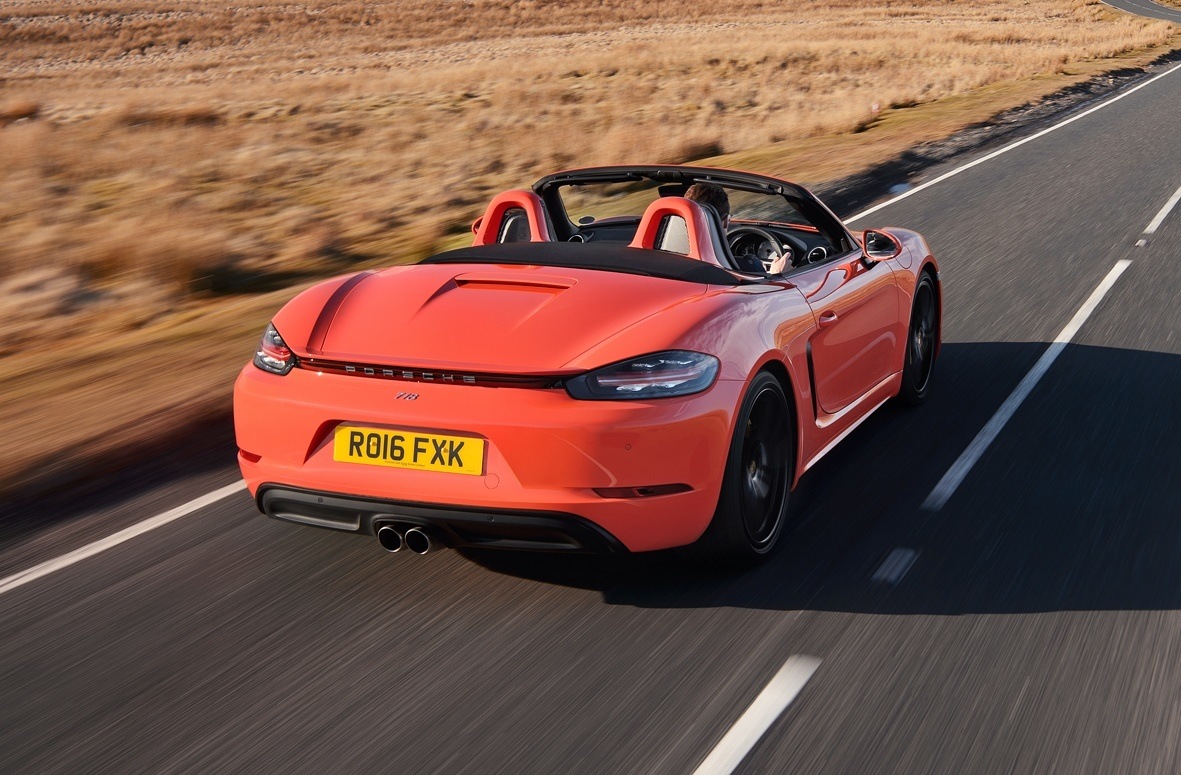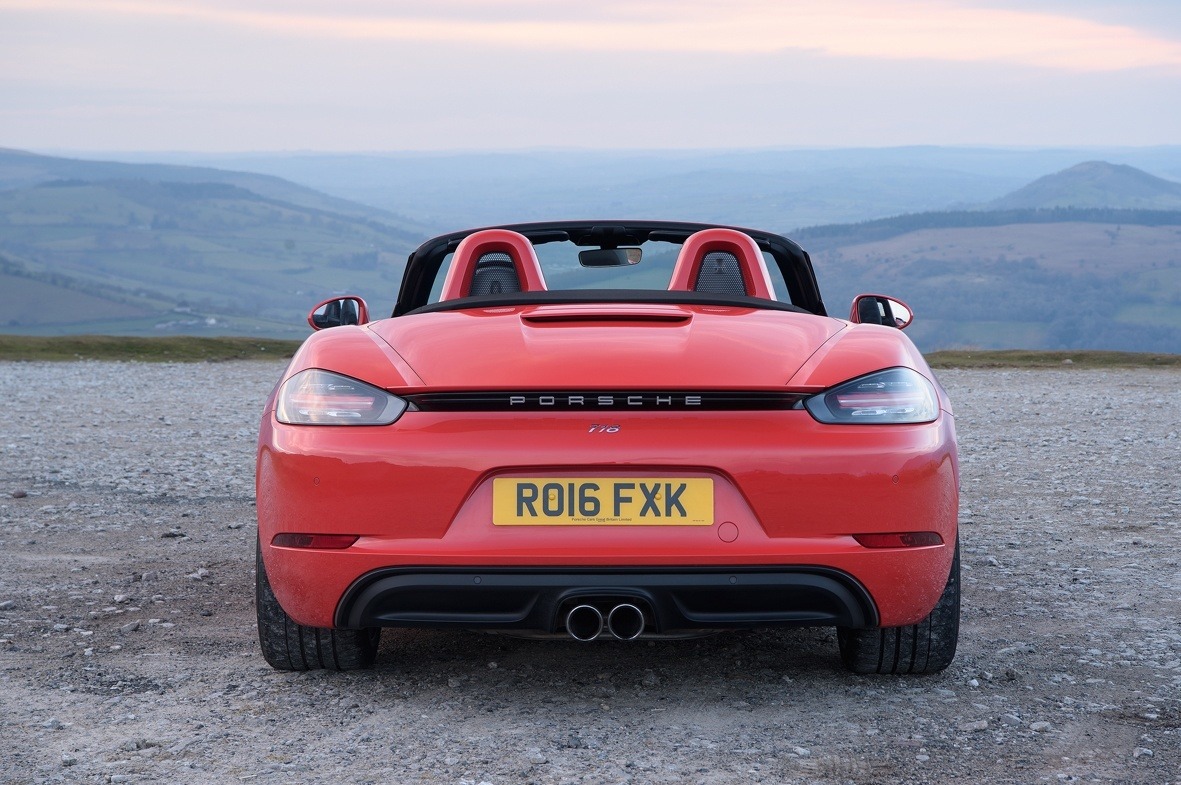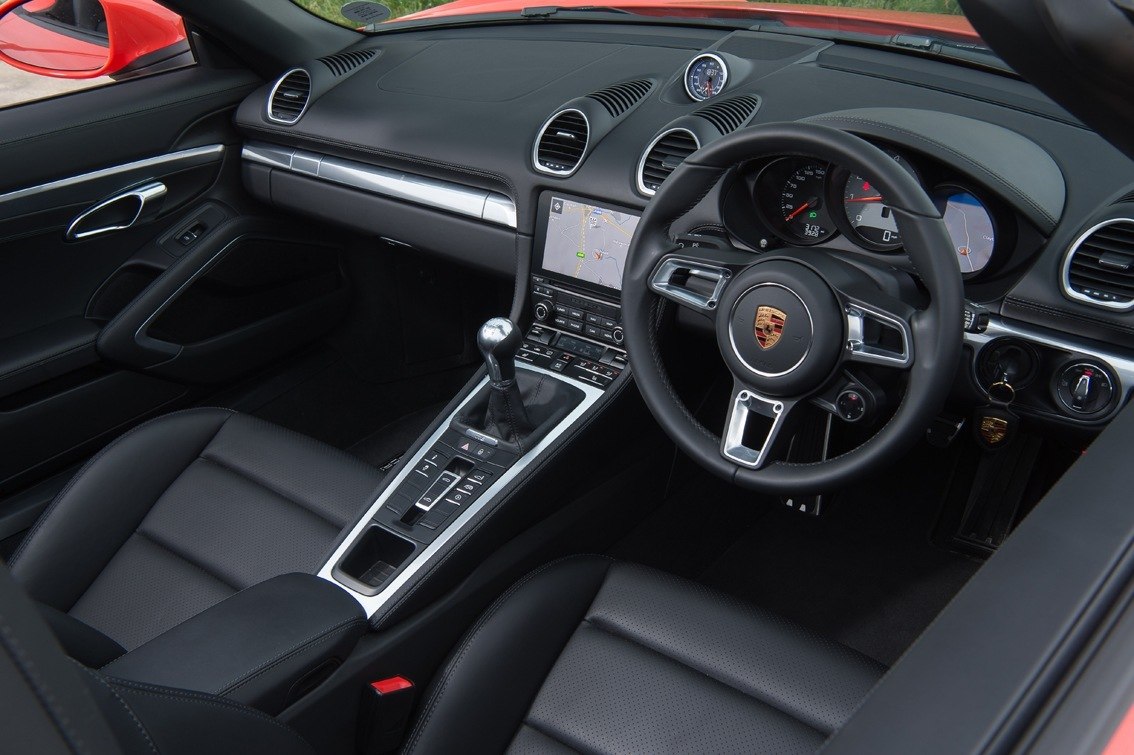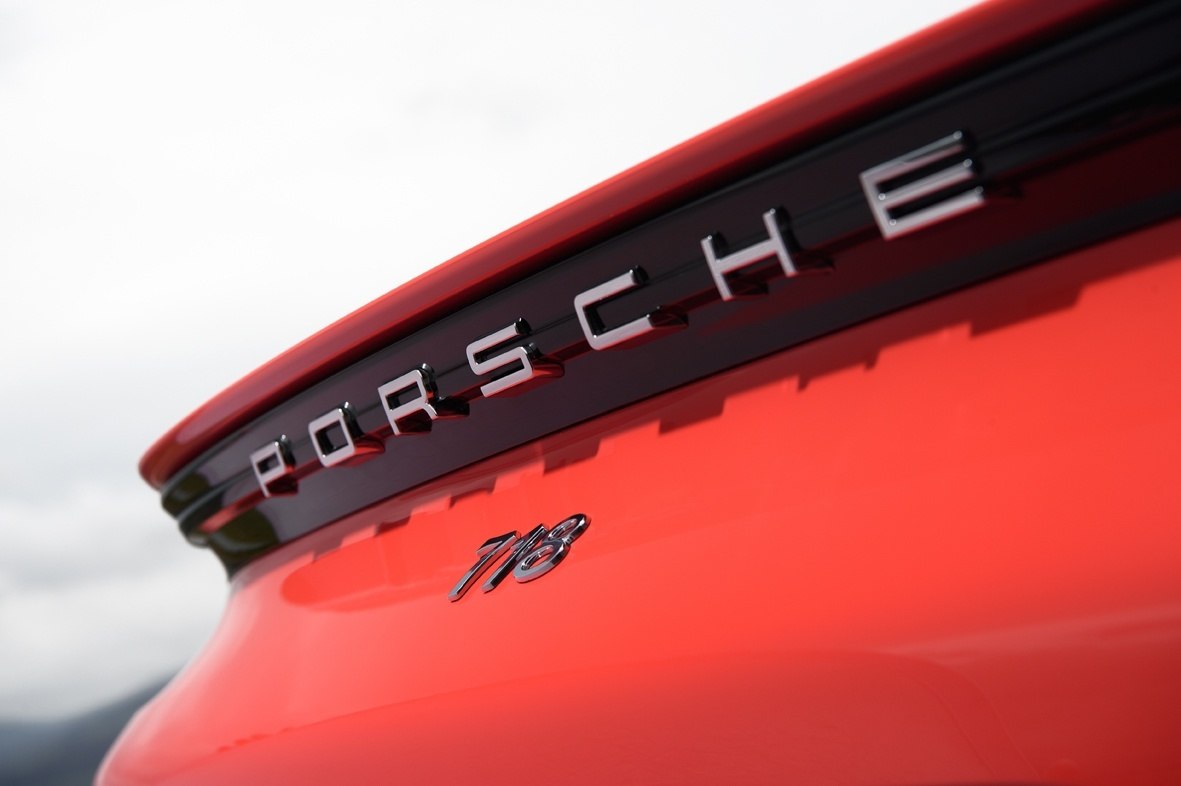 Porsche shocked the world when it introduced the 718 Boxster as it had ditched the six-cylinder engines that had powered all previous Boxster generations. In came a range of turbocharged four-cylinder engines that had more power but missed that lovely engine note. However, a six-cylinder GTS was offered from 2019 to appease diehard Boxster fans. For the rest of us, the 718 model is still a brilliant Porsche.
How much is a Porsche Boxster Mk4 ?
There's a ready supply of well cared for 718 Boxsters from £35,000, which gets you the entry-point 2.0-litre car with the 300hp engine. If the S is more your style, it costs from £40,000 and you can enjoy its 350hp 2.5-litre turbo engine.
What's the best Porsche Boxster Mk4 to buy?
Given the 2.0-litre car is almost as quick on paper and an on the road as the S version, and the 2.0-litre is available for £5000 less, it's the smaller-engined car that makes most sense. It has reasonable running costs and is more than comfortable and refined enough for every driving occasion.
Is a Porsche Boxster Mk4 reliable?
The dual-clutch PDK gearbox in some early 718 Boxsters could be troublesome, so make sure any remedial work has been carried out by a Porsche dealer. The only other point to watch for is the paint can chip very easily, so don't be surprised if the car has had a partial respray or protective film applied to the most exposed areas.
---
Porsche Boxster Mk3 (2012 - 2016)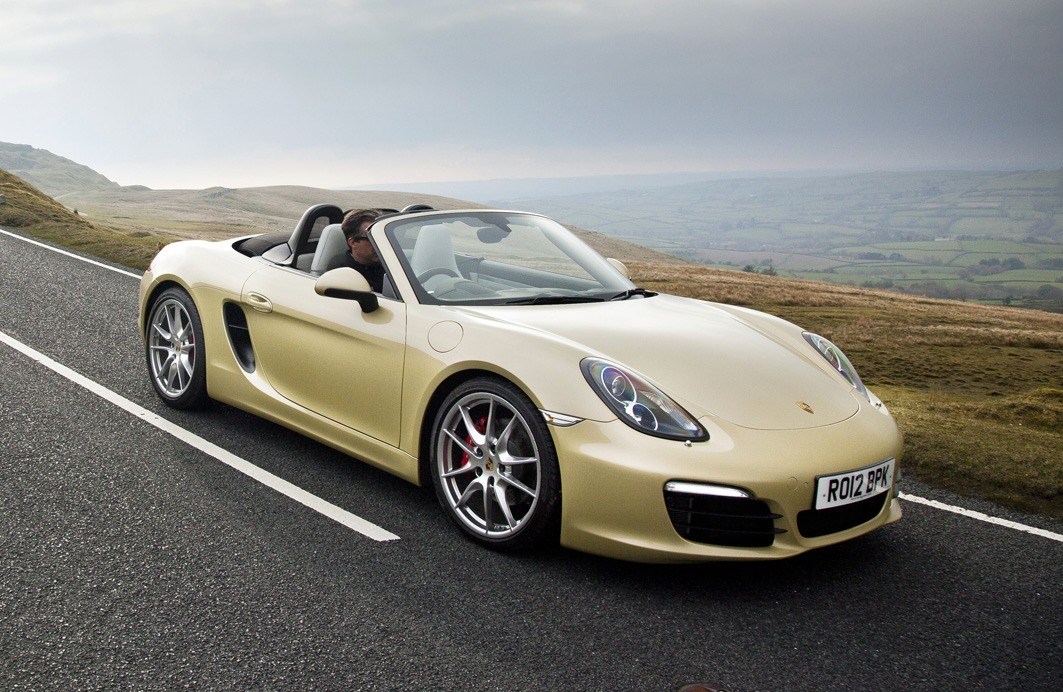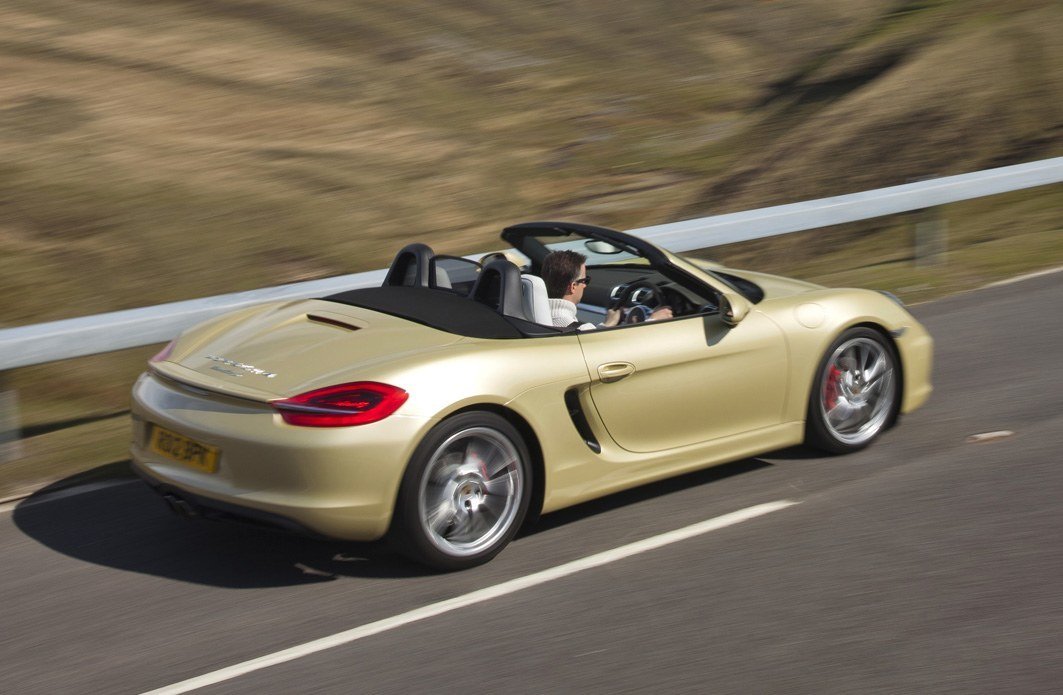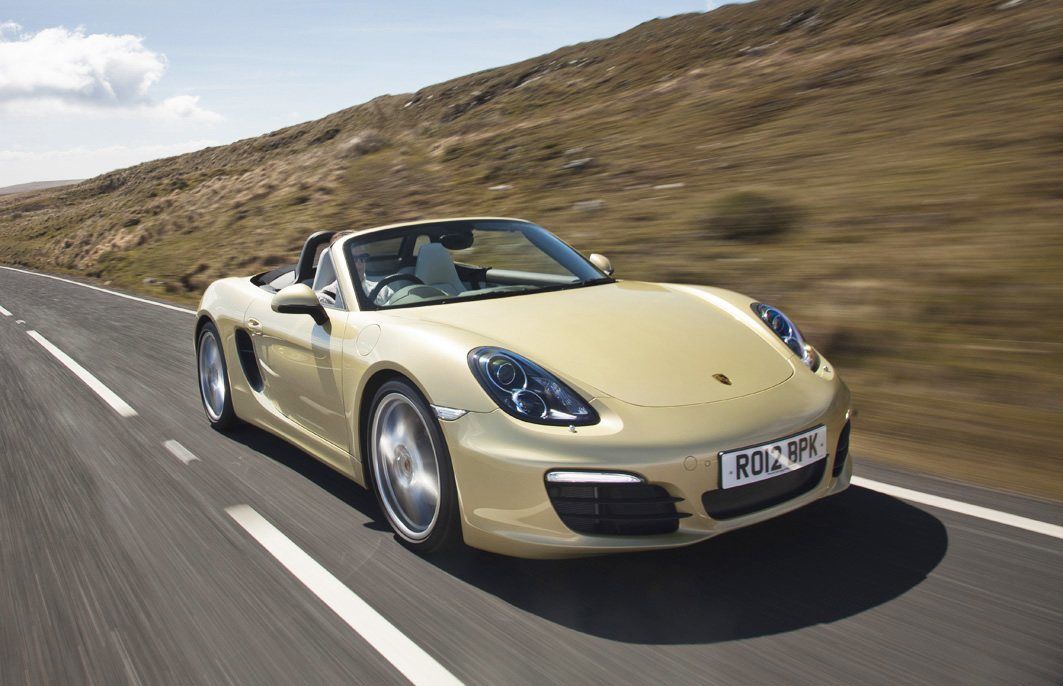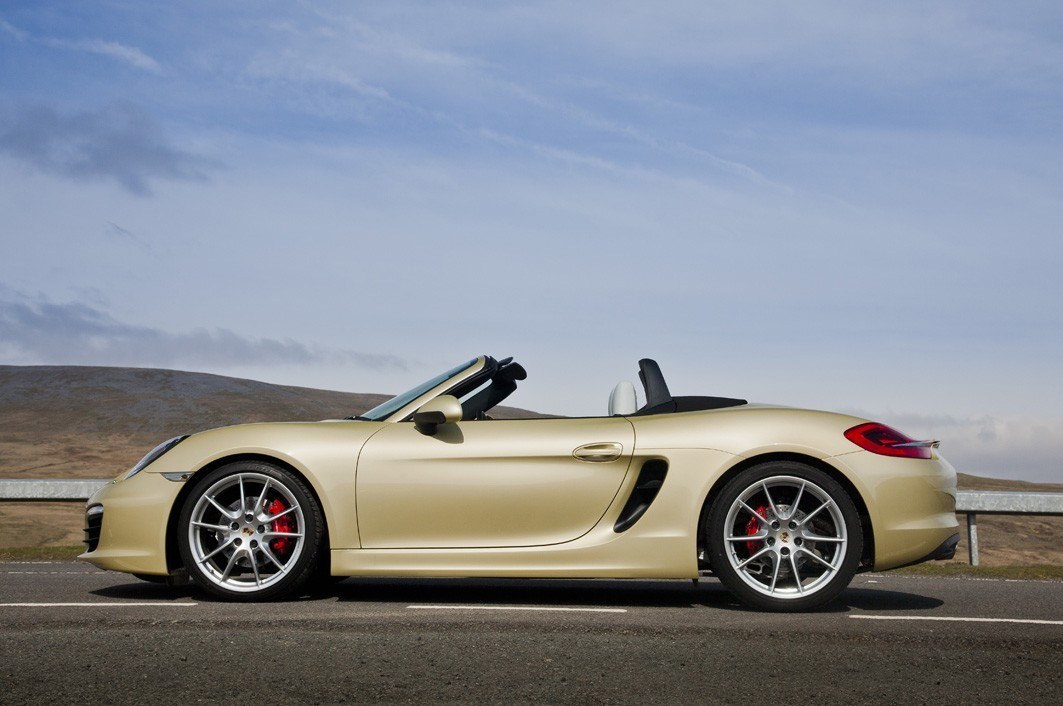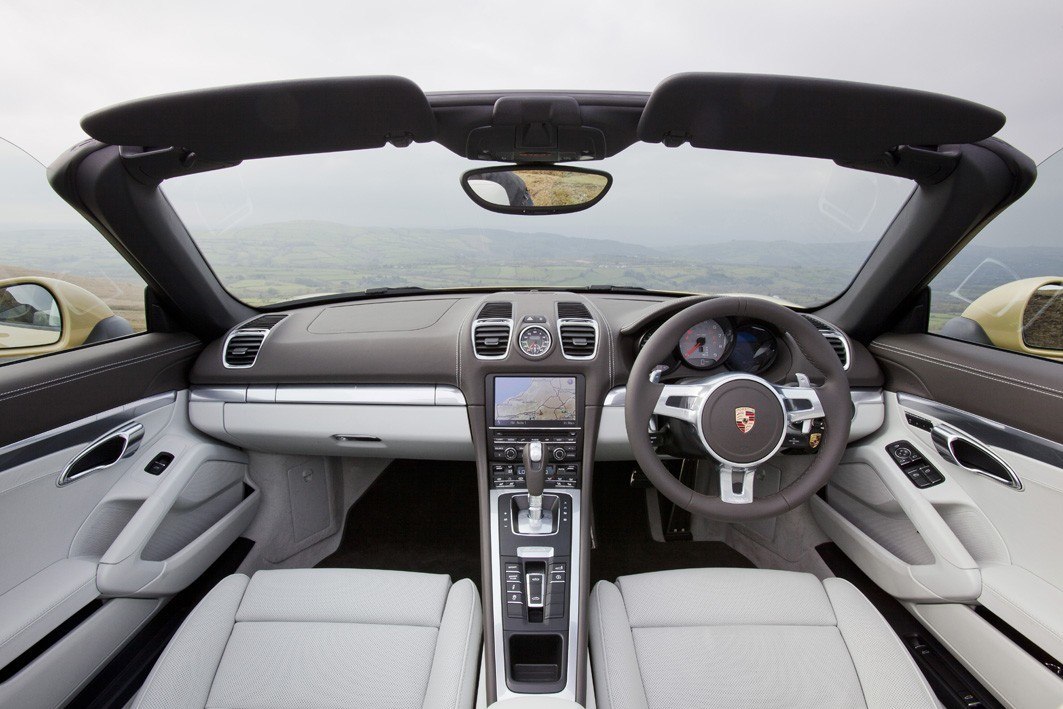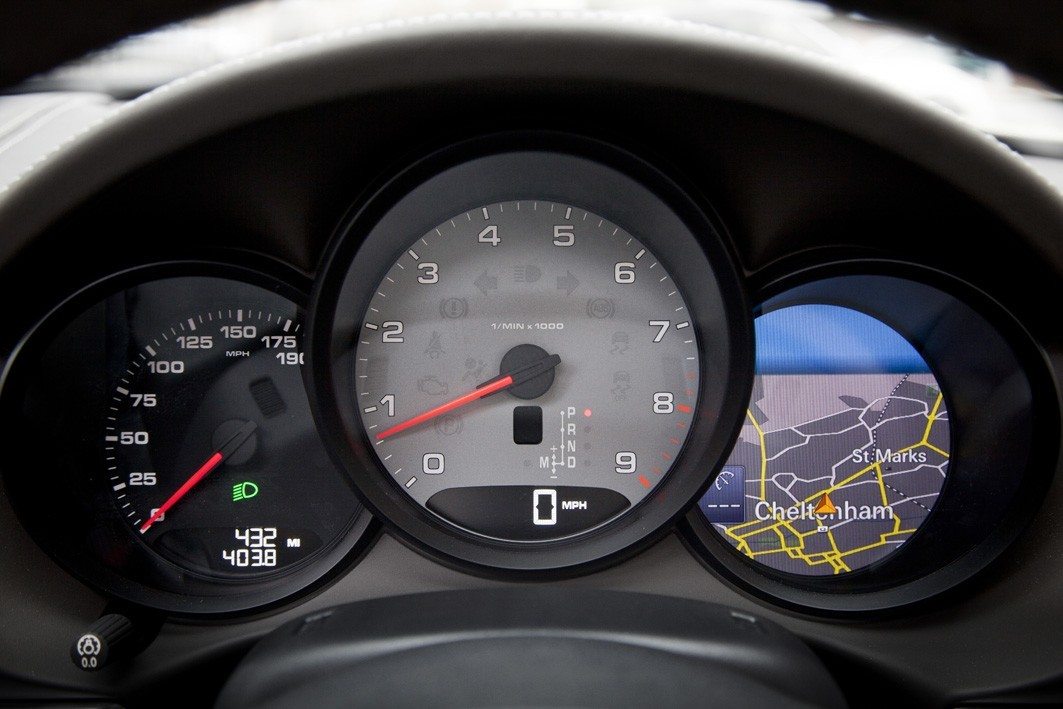 The third-generation Boxster was the shortest-lived of the generations to date, which is a shame as it's possibly the most complete of the lot. Porsche had the Boxster design nailed down by now, the styling was only gently updated from the previous car's. Underneath, however, were more powerful engines and Porsche also offered the blindingly quick GTS and Spyder models that are now sought-after classics.
How much is a Porsche Boxster Mk3?
For a car with average mileage for its age, a third-generation Boxster from early in the model's production life will cost from £23,000. An S version adds £5000 to the asking price, while the rare and desirable GTS gets going from £50,000 for very presentable examples.
What's the best Porsche Boxster Mk3 to buy?
You can't really choose a bad third-generation Boxster as both the 2.7-litre standard model and 3.2-litre S are both sensational. However, the S just has an edge in the way it drives and performs that make it worth spending that bit extra to park one in your garage. You won't regret it.
Is a Porsche Boxster Mk3 reliable?
So long as any third-generation Boxster you are thinking of buying has a full service record and no damage or accidents in its history, you can't go far wrong. Make sure the electrically-operated hood works smoothly and promptly, and check the wheels for parking dings.
---
Porsche Boxster Mk2 (2005 - 2012)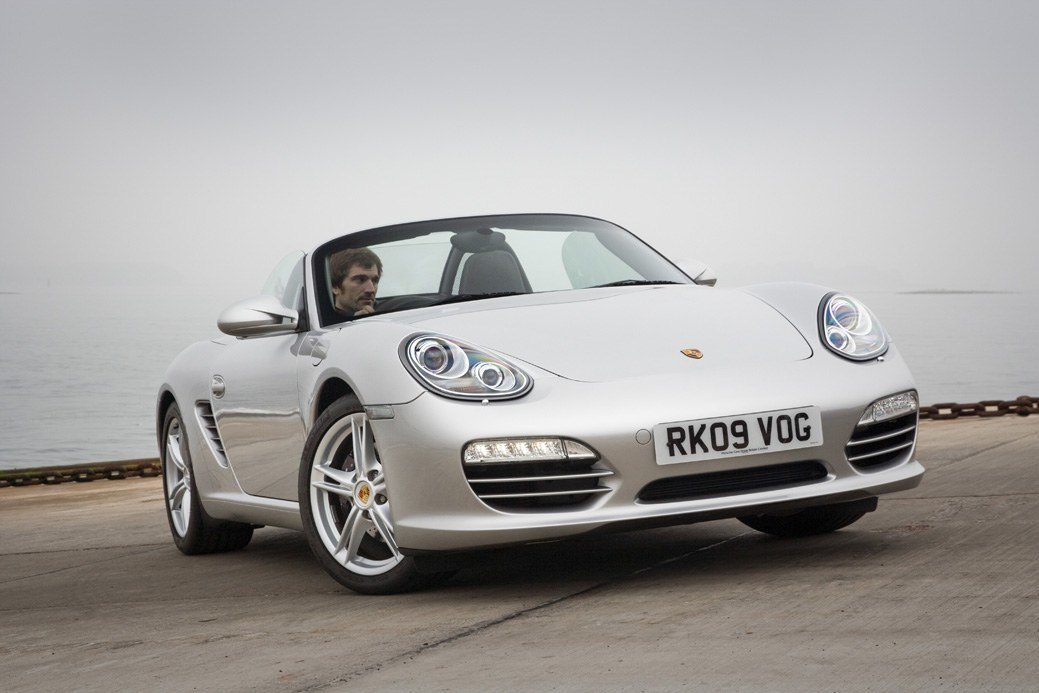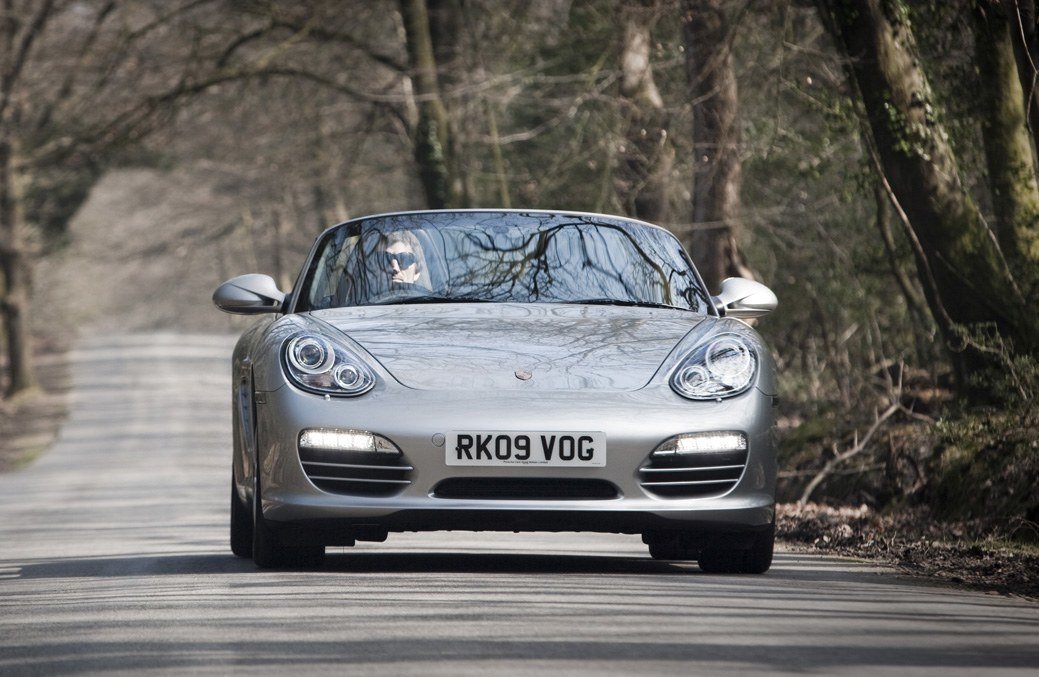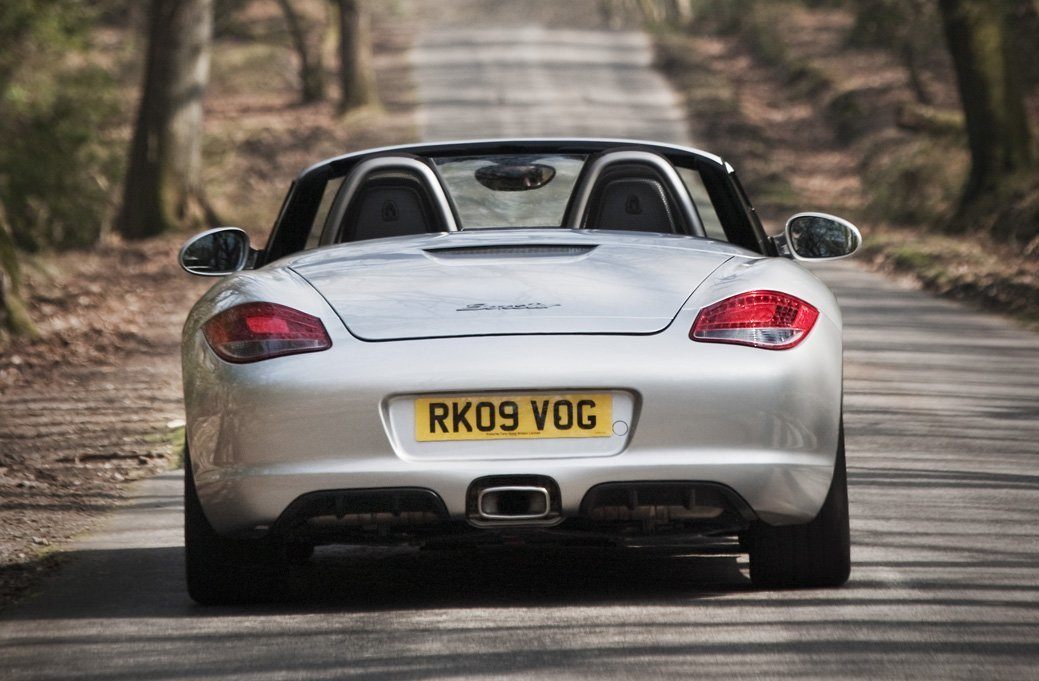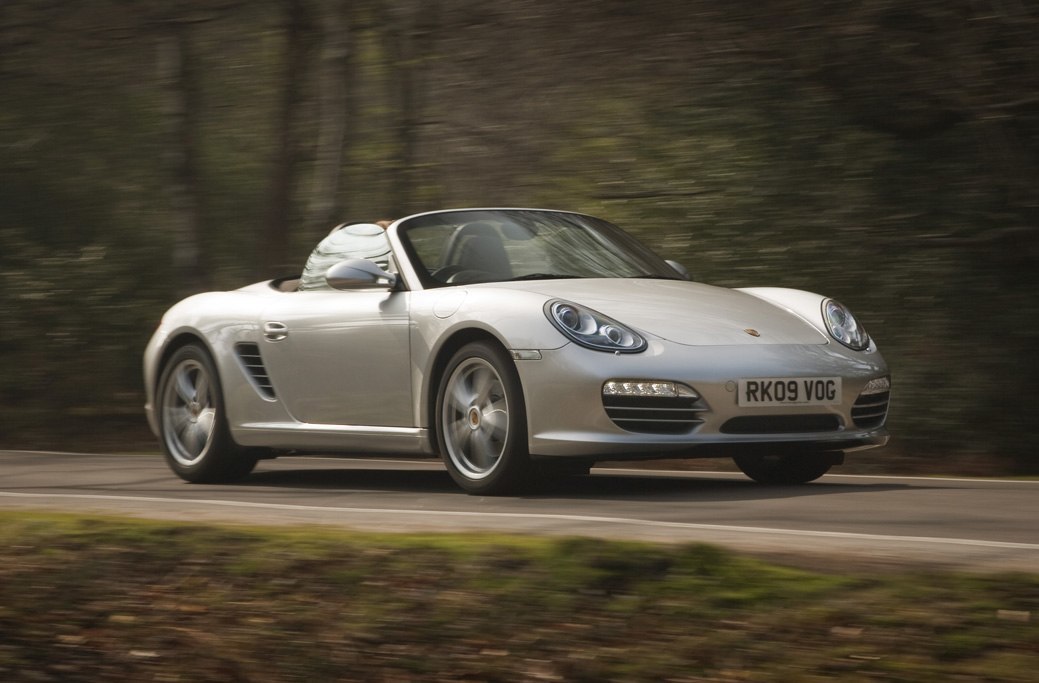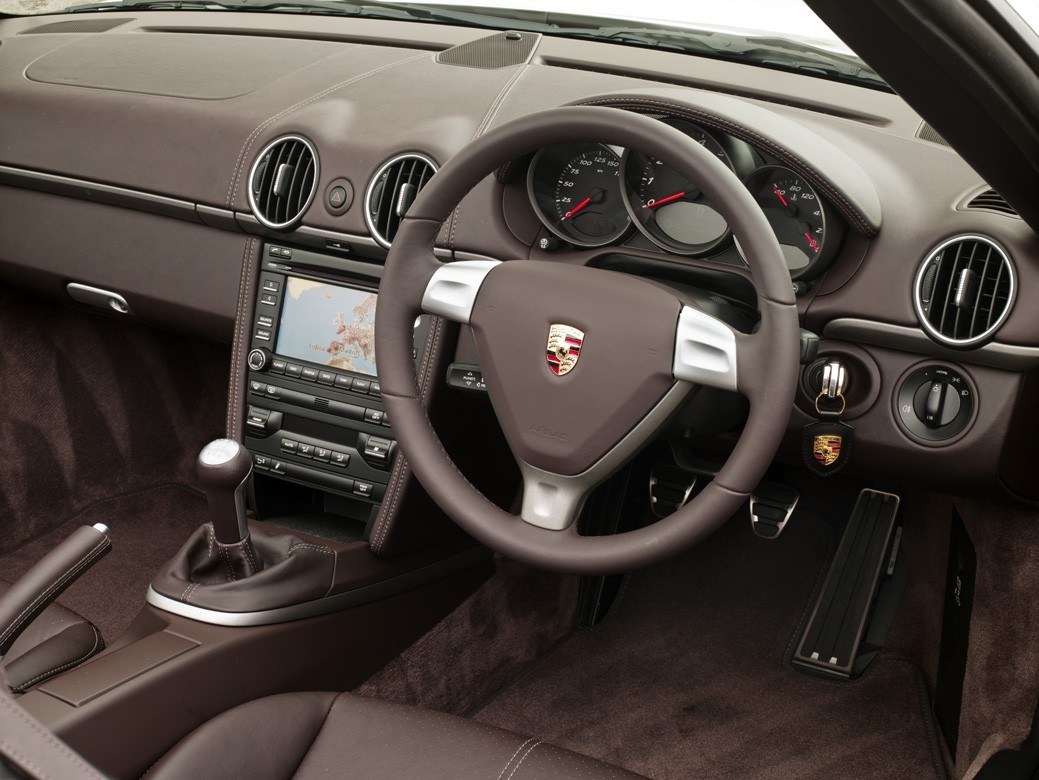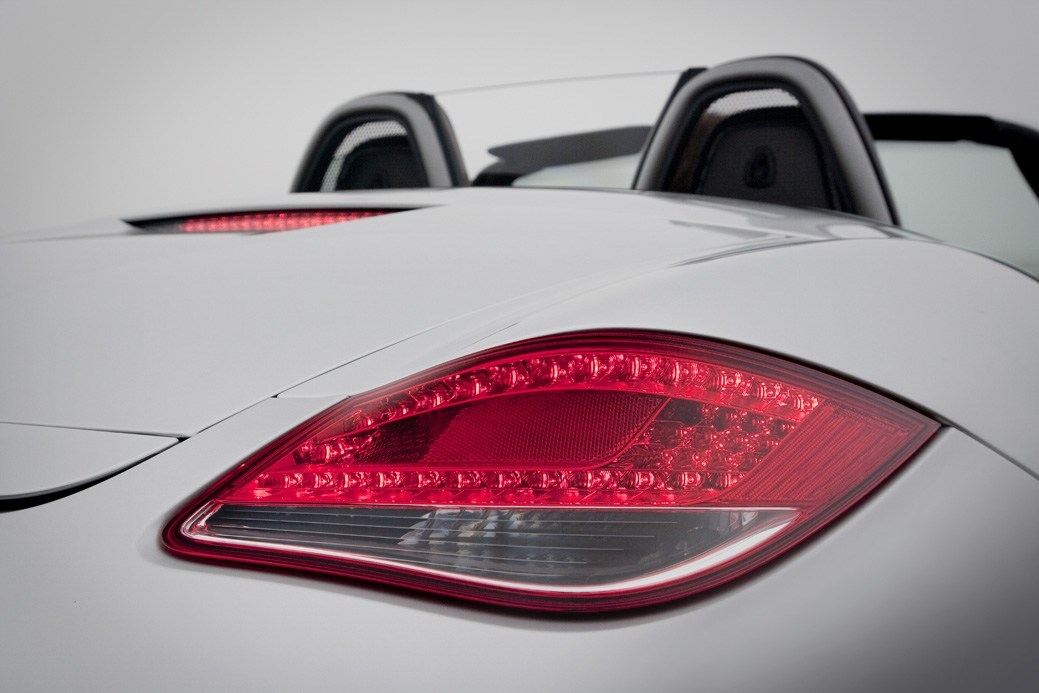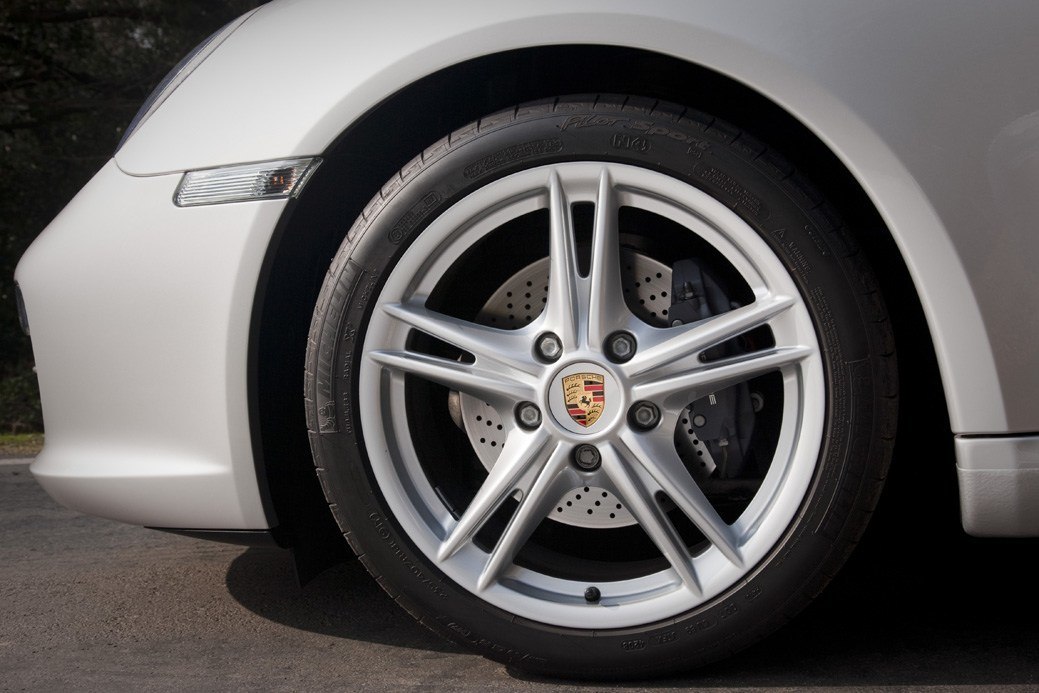 With Audi, BMW and Mercedes now offering two-seat roadsters to rival the original Boxster's pace, Porsche upped its game with the second-generation model. Both the 2.7 car and the 3.2-litre S gained more power, while a raft of styling and mechanical updates made the German sports car even better to drive. In 2008, a facelift also brought a 2.9-litre motor for the entry-level Boxster.
How much is a Porsche Boxster Mk2 ?
£8000 is starting money for a decent Mk2 Boxster that has average mileage for its age and a full service record. This gets you a 2.7-litre model, but you will need to increase the budget to £10,000 for a clean, smart S model. The later 2.9-litre car begins at £16,000.
What's the best Porsche Boxster Mk2 to buy?
Find a 2.7-litre car made from mid-2006 and on that comes with a small power increase and you have one of the best Boxsters of all. It's great to drive, reliable and affordable to run. Porsche replaced the Tiptronic auto with its DSG twin-clutch gearbox in late 2008 and it's the transmission to have if you want an auto.
Is a Porsche Boxster Mk2 reliable?
Boxsters can have several owners as people own the car for a summer and move it on, so make sure this hasn't resulted in missed services or skimped maintenance. The rubber covering on some of the switches can peel and become sticky, though it can be refurbished at a price.
---
Porsche Boxster Mk1 (1996 - 2004)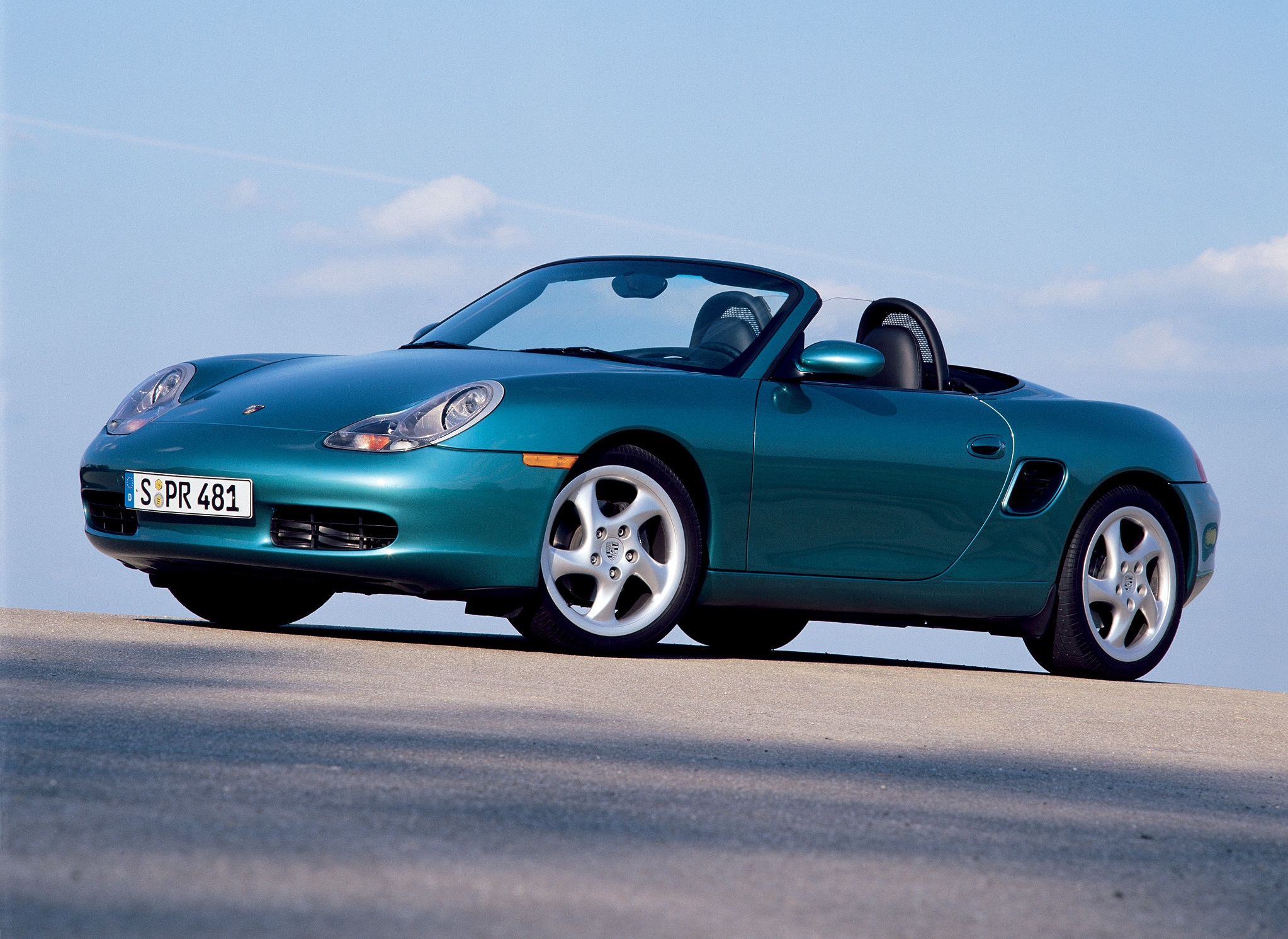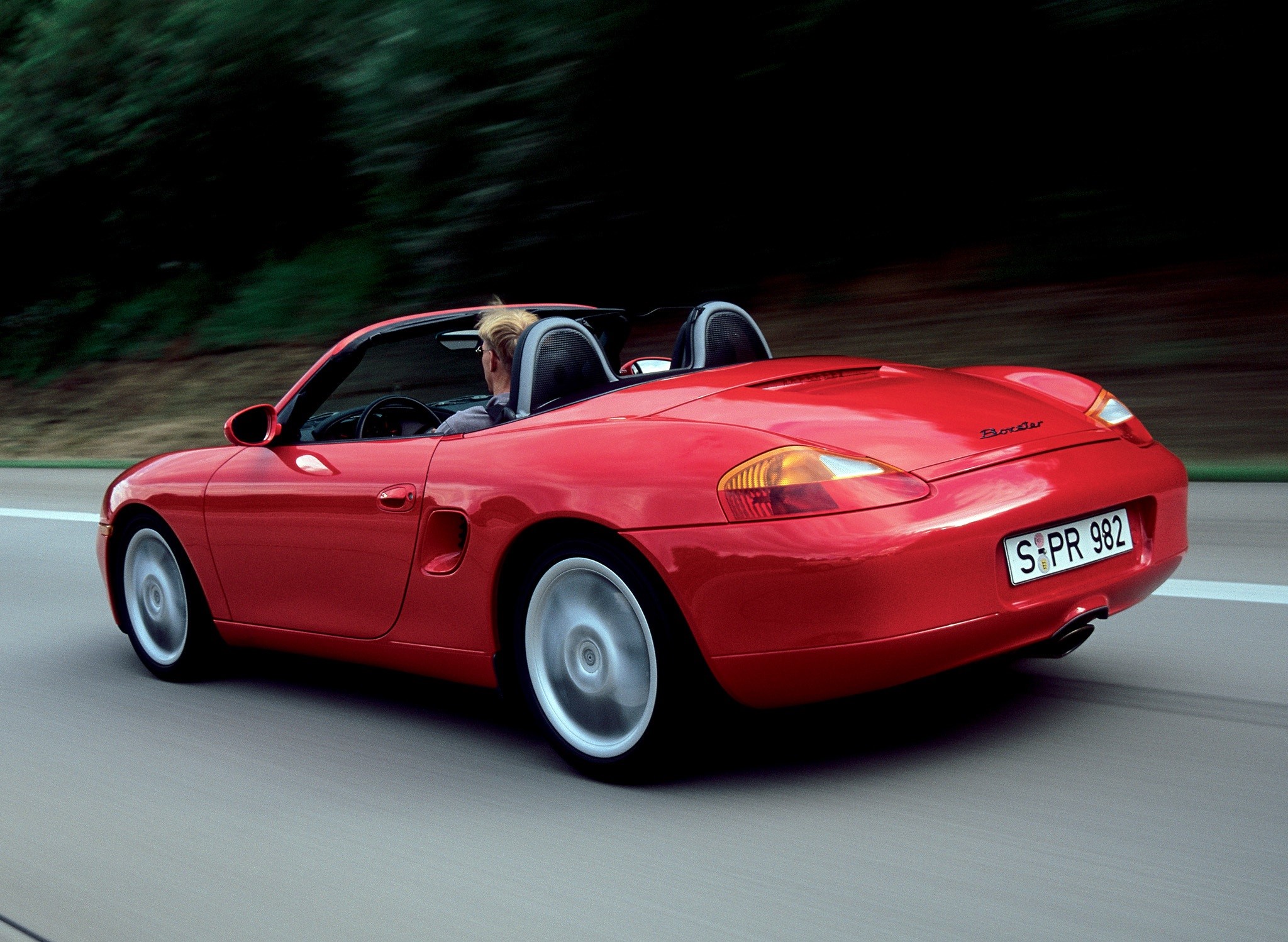 When Porsche pulled the covers back on its Boxster in 1996, everyone knew in a moment the car was going to be a huge hit. On looks alone, it was spot on thanks to its mid-engined layout giving the car ideal proportions, and this design also endowed the Boxster with superb handling. The only small criticism was the original 2.5-litre engine could do with more power, which Porsche duly sorted with larger, more potent engines.
How much is a Porsche Boxster Mk1?
Less than £5000 will secure you a first-generation Boxster, though you will have to accept owning a car with high miles and a few scrapes and issues. Up that budget to £6500 and you have a choice of excellent early Boxsters with the 2.5- and 2.7-litre engine. Add another £2000 to the pot and you can choose from quick S model.
What's the best Porsche Boxster Mk1 to buy?
Some find the early 2.5-litre Boxster built up to 2000 can be a little slow for their expectations of a Porsche. This spurred the German firm to offer the much faster S, but the company the replaced the 2.5 with a 2.7-litre engine that increased power and made for the ideal balance. It's the 2.7 that makes the best daily driver that still entertains on the weekends.
Is a Porsche Boxster Mk1 reliable?
The problems with engine bearing failures with the Porsche Boxster are more scare story than reality. It can happen, but you should be able to spot it by oil dripping from the engine long before it's a terminal issue. You can replace this notorious 'IMS' bearing when the clutch is being replaced to save the cost of removing the engine separately for each job and it future-proofs the motor. Otherwise, the Boxster only needs regular maintenance.
---
More sports car reviews
More sports car guides