SEAT was an established part of the Volkswagen Group family by the launch of the first Leon in 1999, yet the Spanish brand managed to retain its own identity and style. Much in the same way Skoda achieved the same with its Octavia, SEAT took the basic ingredients of the Mk4 Golf and turned them into something different and, for many, more appealing than the car it was derived from.
The first-generation Leon was only ever sold as a five-door hatch, though there was also a four-door version called the Toledo. Even though the Leon was SEAT's first move into the small hatch category up against the likes of the Ford Focus and Vauxhall Astra, it quickly gained a reputation as good to drive and affordable to own.
However, SEAT's plans were far from over as it soon introduced the hot hatch Cupra models, with as much as 225hp to make them faster and more sporting than their equivalent Golf GTI cousins. It was a bold move from SEAT that has resulted in the standalone Cupra brand we know today.
Successive Leon generations have carried on in a similar vein, developing to meet the demands of drivers who want a bit fun served alongside their daily requirements. Read on to find out whether the SEAT Leon is the perfect second-hand car for you.
SEAT Leon review: Verdict
The SEAT Leon is a sleek and chic small hatch that offers something different to the Skoda Octavia and Volkswagen Golf it shares so much of its underpinnings with. Always entertaining to drive, the faster models more than cut it with hot hatch rivals, while more cost-conscious buyers can choose from a variety of frugal Leons. Add in well put together cabins with good space, plus a variety of trims, and the Leon is a very sound bet in this hotly contested class.
SEAT Leon review: Problems
Higher mileage diesel models can puff some black smoke from the exhaust, while the Cupras need careful attention when buying to check for abuse by previous owners. Any car with a DSG automatic gearbox should be treated with caution as problems can be expensive to resolve.
SEAT Leon review: Prices
There's a SEAT Leon to suit almost every pocket, from the latest e-Hybrid with 40-mile battery range all way to earlier models from little more than £1000. It's worth remembering the early Cupras are now becoming desirable modern classics, so prices are beginning to rise.
---
SEAT Leon Mk4 (2020 - current)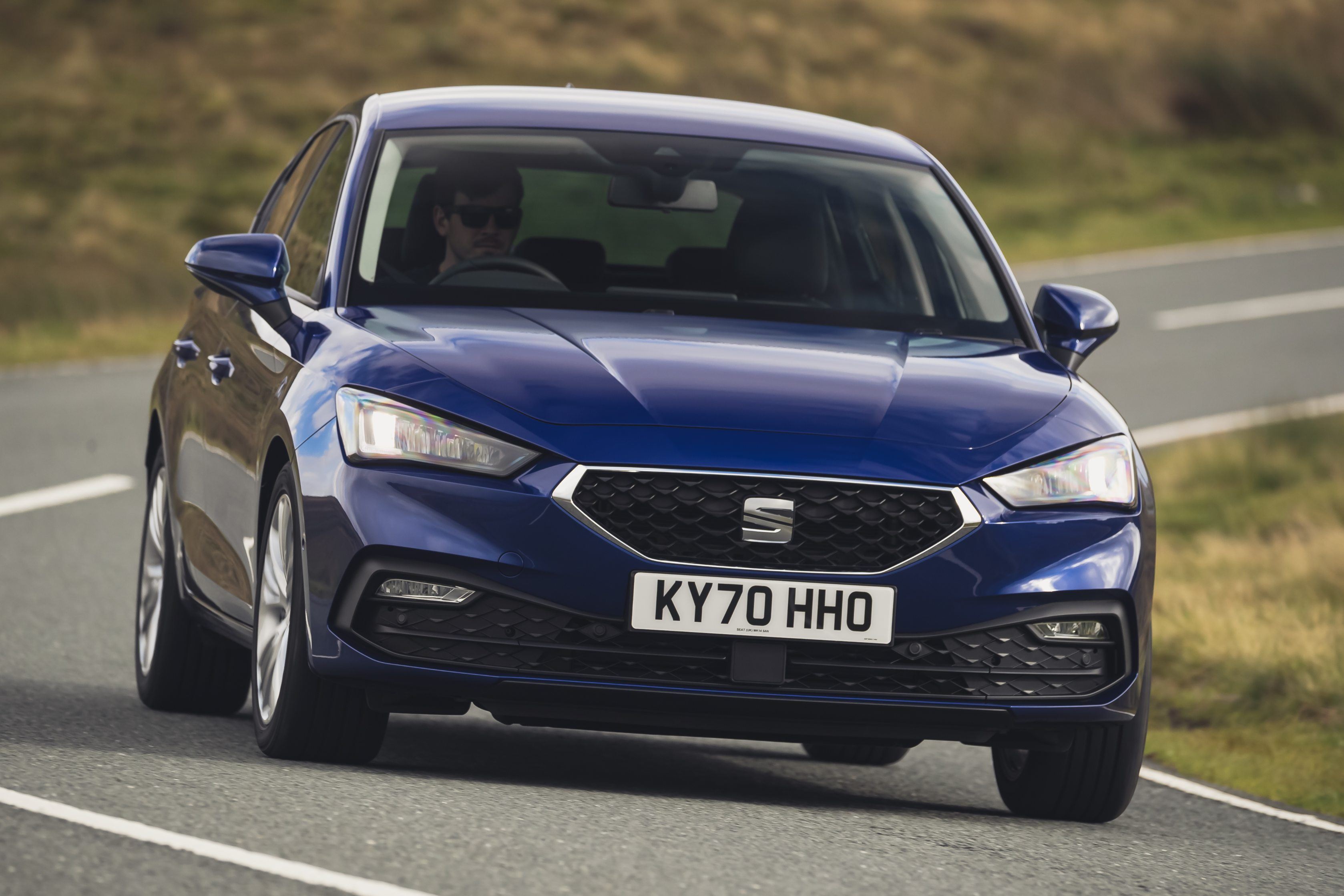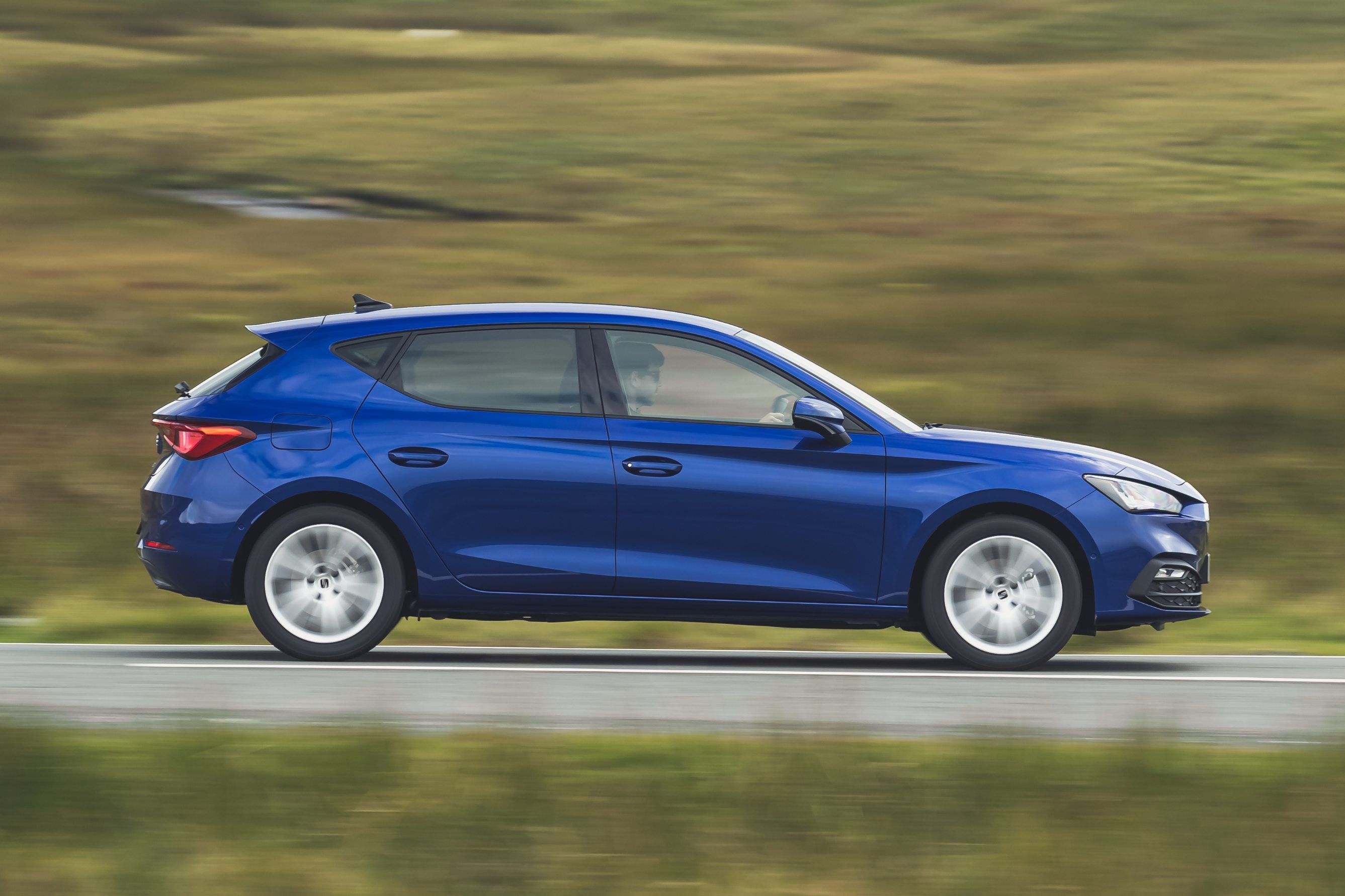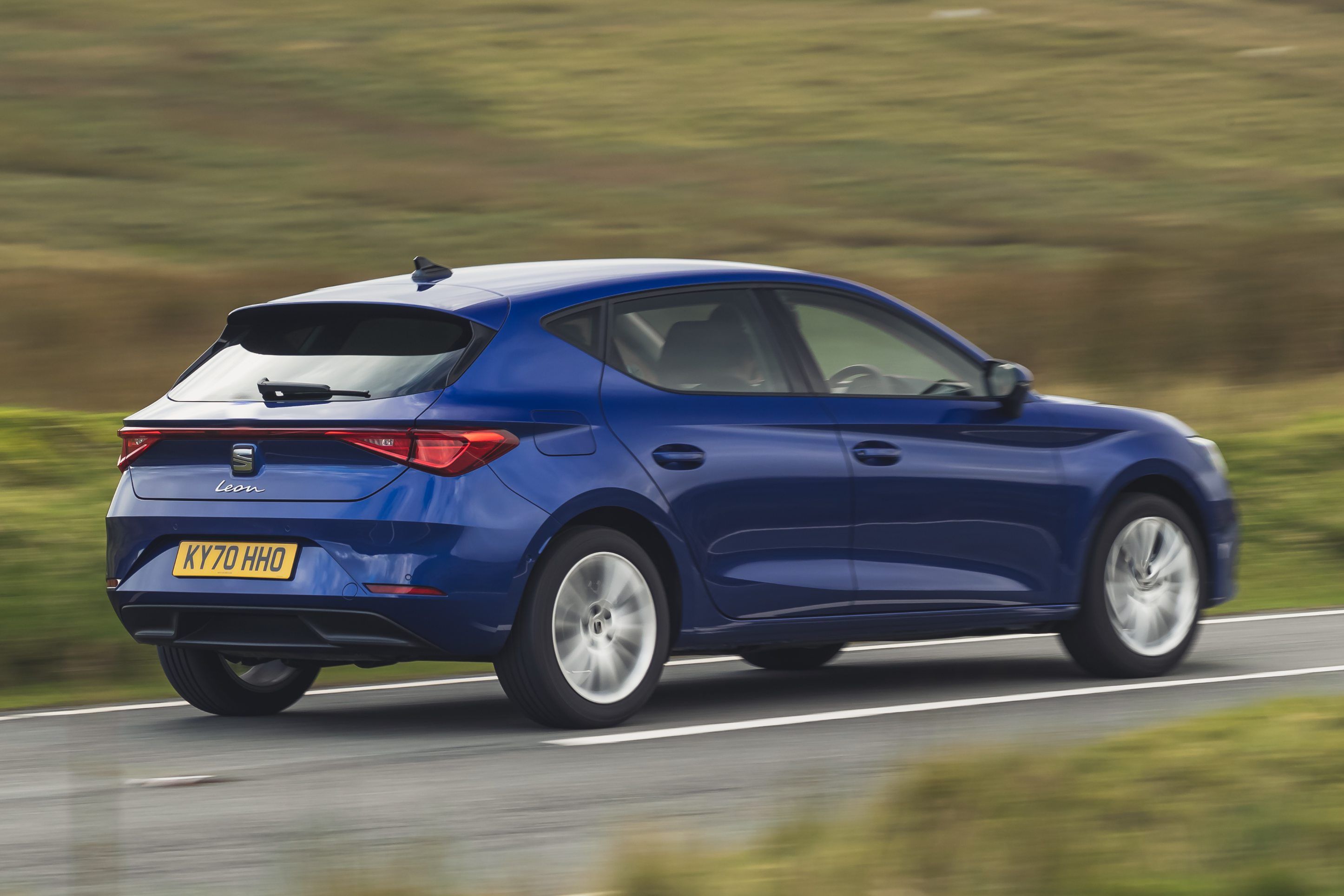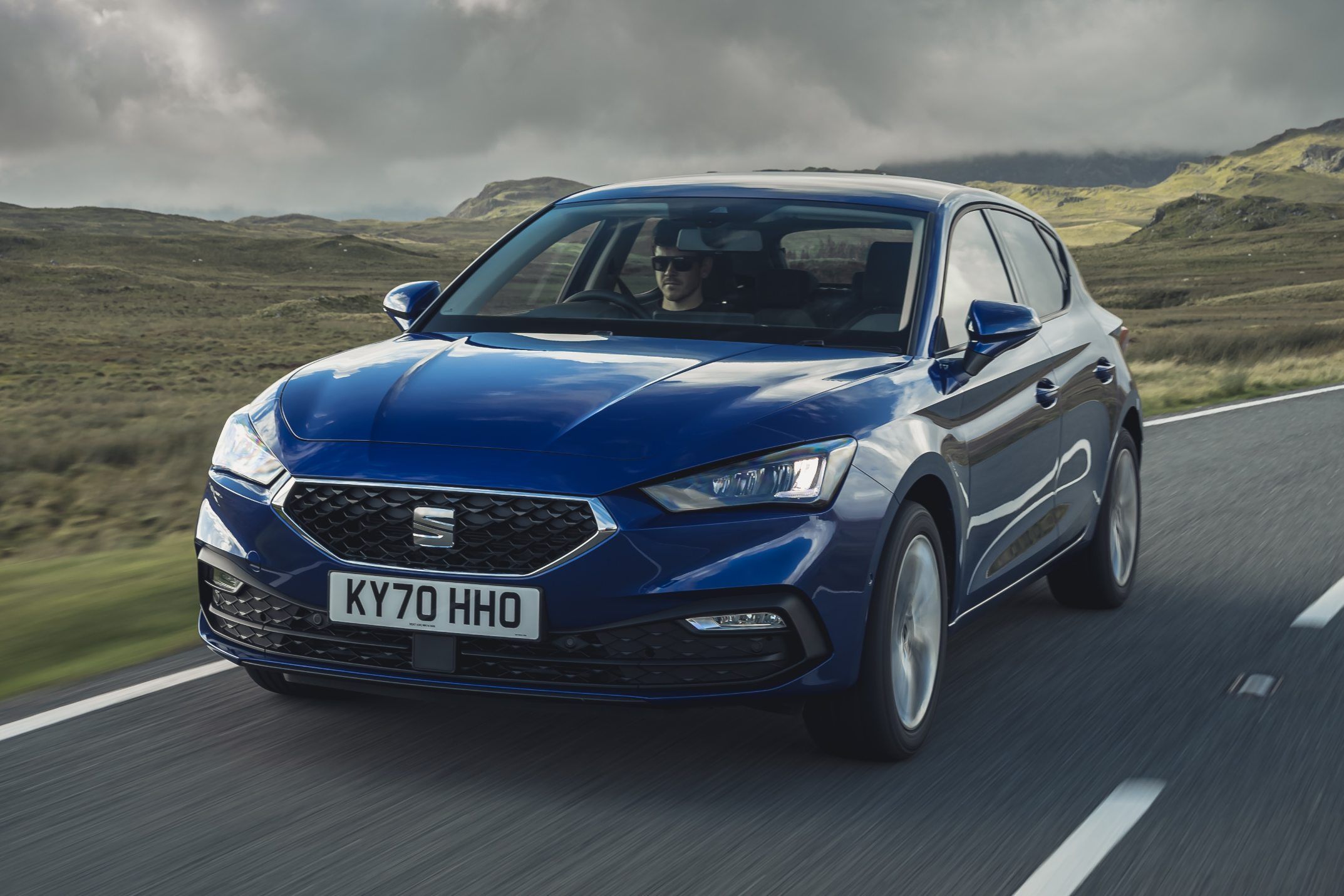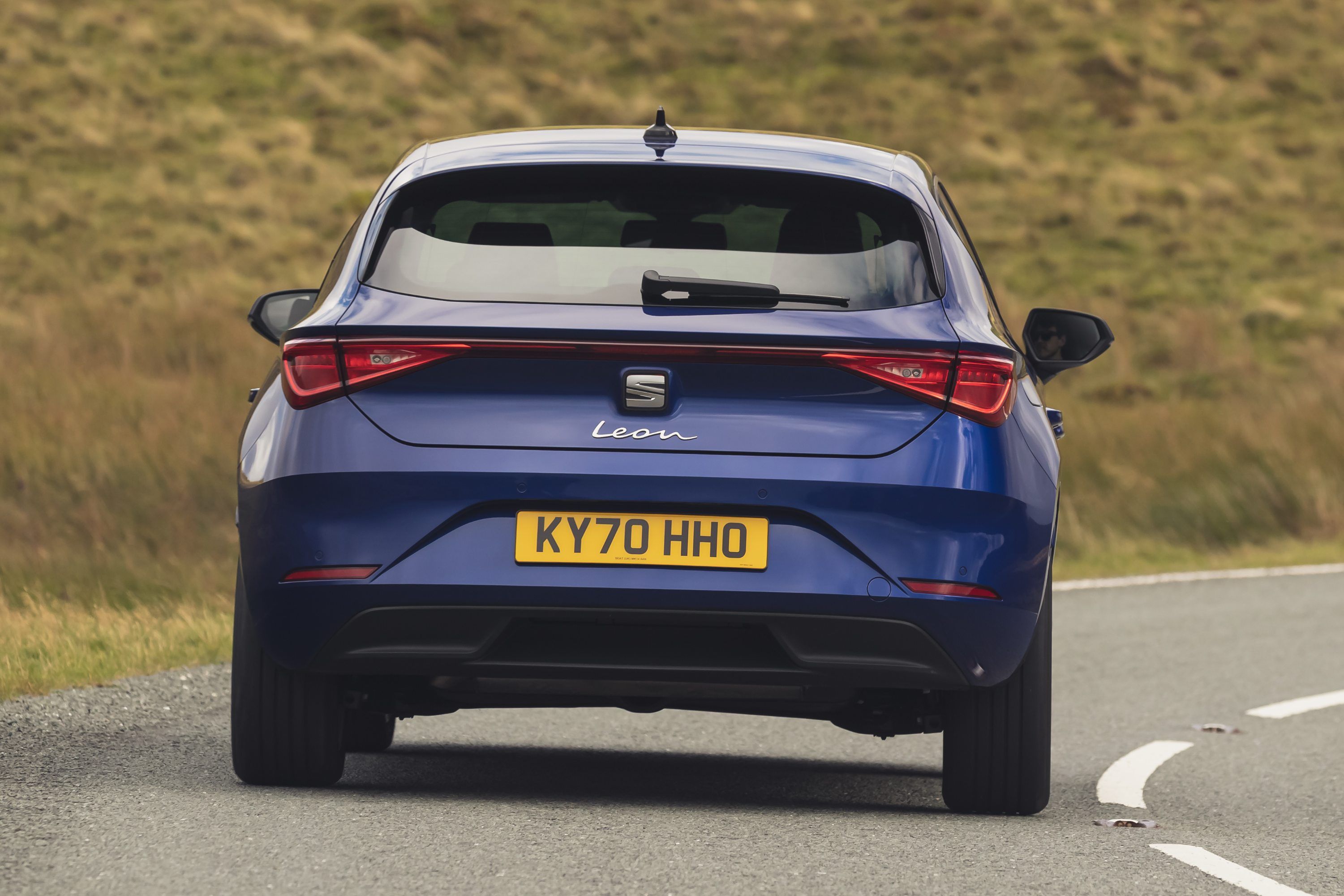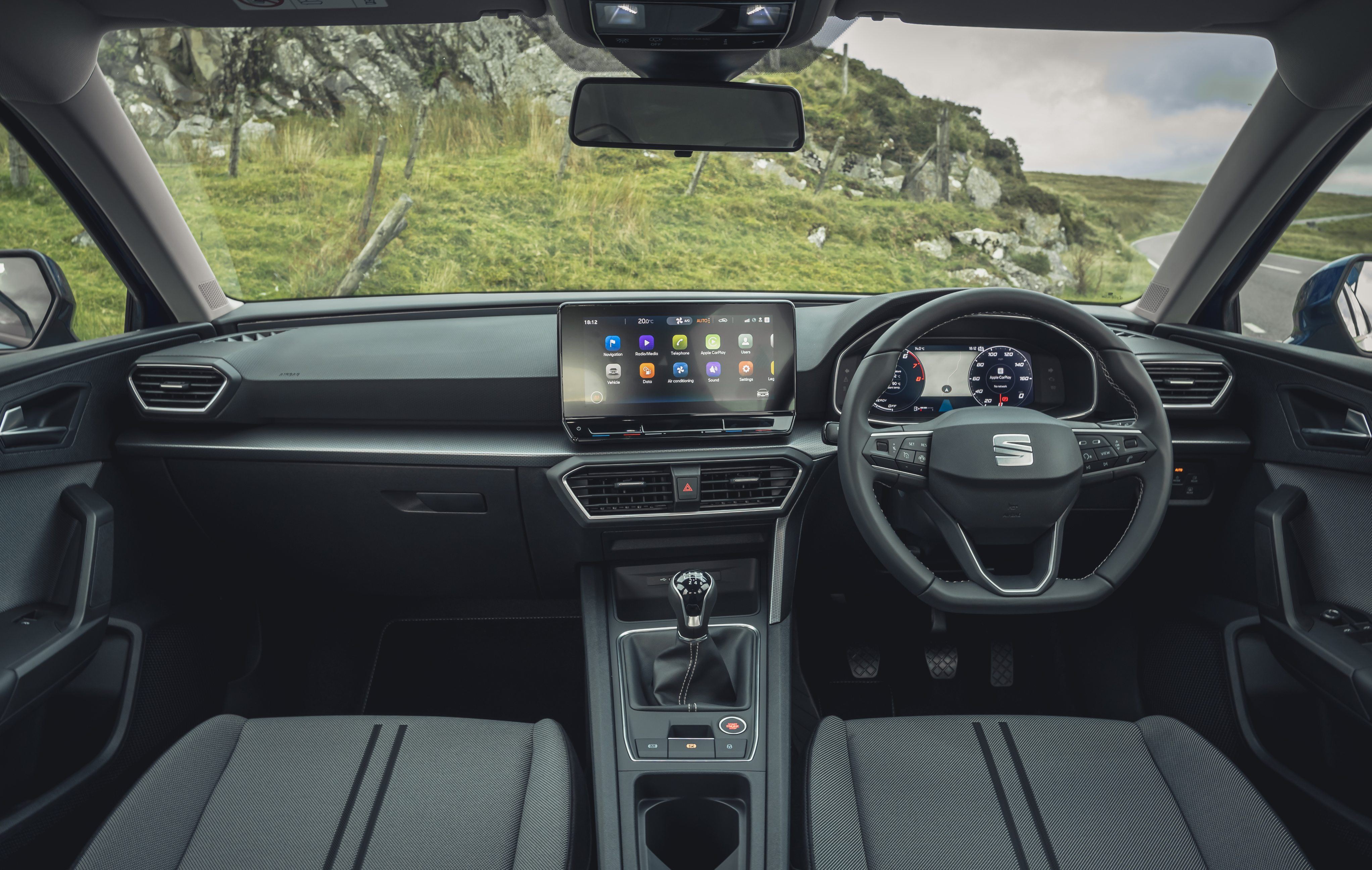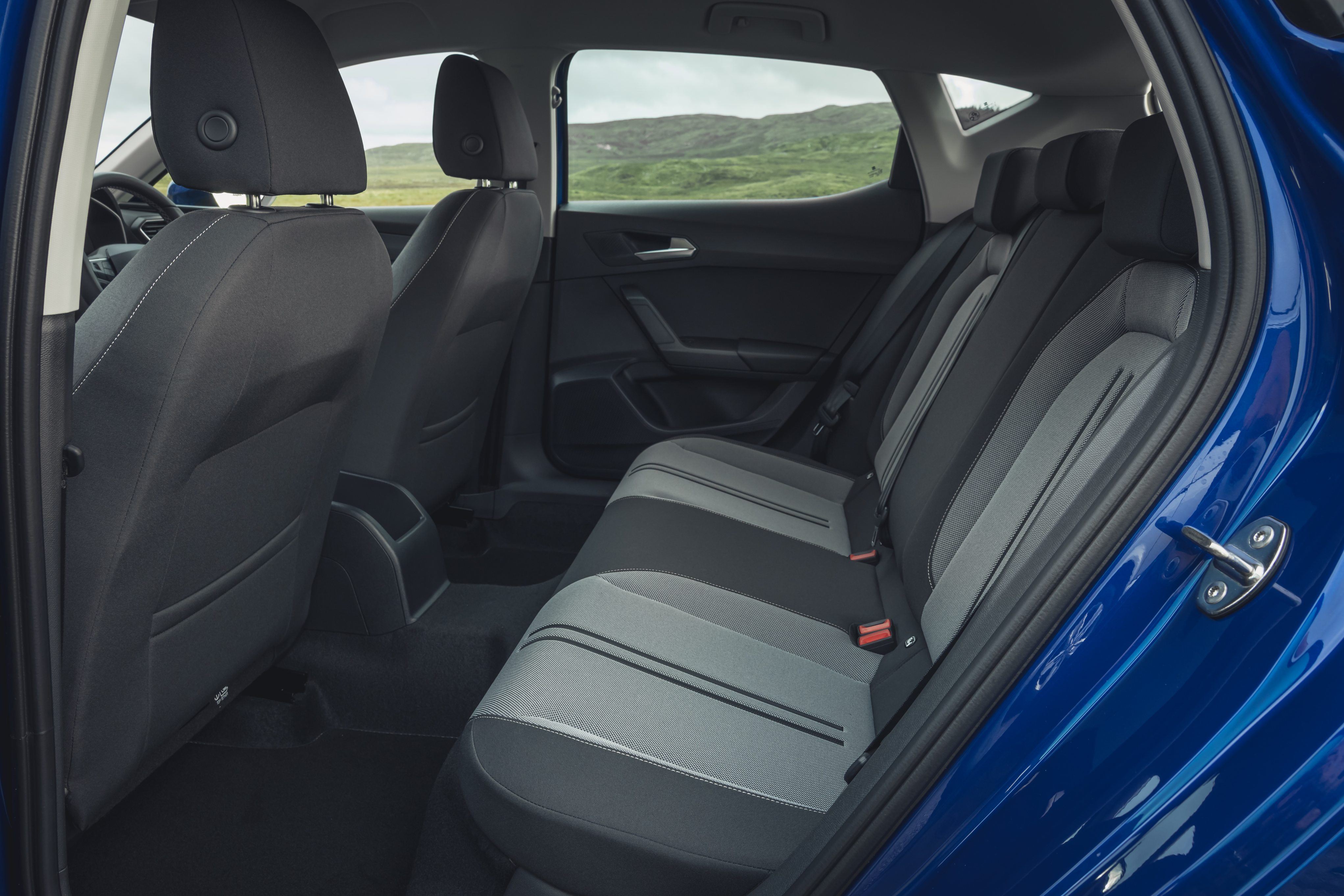 The fourth-generation SEAT Leon brings this Spanish small hatch and estate range bang up to date in looks, equipment and engines. As well as the expected petrol and diesel motors when it was launched, SEAT brought in hybrid power, so you can drive the Leon on electric power alone for up to 40 miles with the e-Hybrid model. Keen pricing continues to make the Leon a sound bet next to its Volkswagen Golf relative.
How much is a SEAT Leon Mk4?
If you don't mind a car that has covered a few miles, you can have a Mk4 SEAT Leon from £15,500. A car that this price will have covered around 30,000 miles in its first year. Cars with more average mileage start at around £19,000 for an SE model, rising to £32,000 for a top-of-the-line e-Hybrid model in Xcellence Lux spec.
What's the best SEAT Leon Mk4 to buy?
The e-Hybrid makes a lot of sense if your budget can stretch to its high prices. For most Mk4 SEAT Leon buyers, the 1.5TSI turbo-petrol engine is the best all-rounder thanks to its refinement, power and easy-going fuel economy. Choose the SE Dynamic trim and you'll enjoy a wide range of luxury and labour-saving technology in a car that's fun to drive and cheap to run.
Is a SEAT Leon Mk4 reliable?
SEAT is on a par with its major rivals when it comes to reliability and the Leon is a sound bet. Anyone buying a Mk4 Leon nearly new will also have the balance of the three-year, 60,000-mile warranty left to run to give you peace of mind. The Leon should be simple to maintain.
---
SEAT Leon Mk3 (2013 - 2020)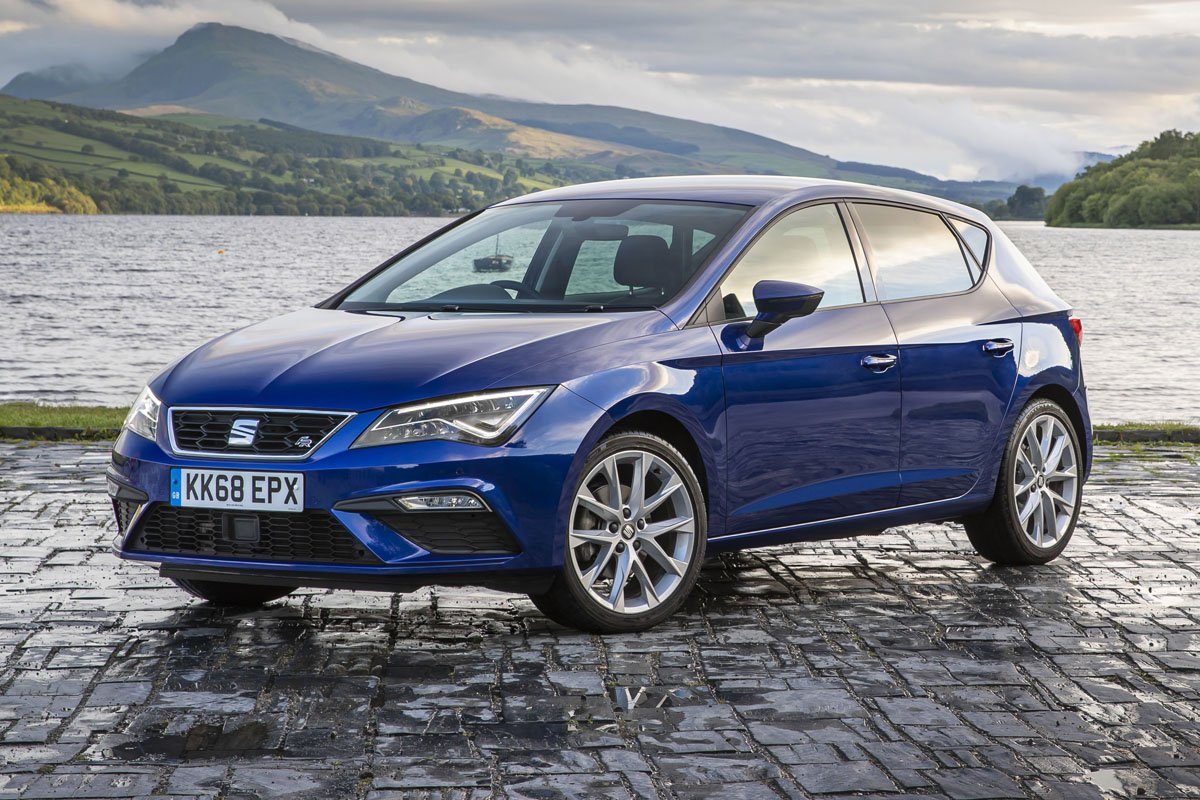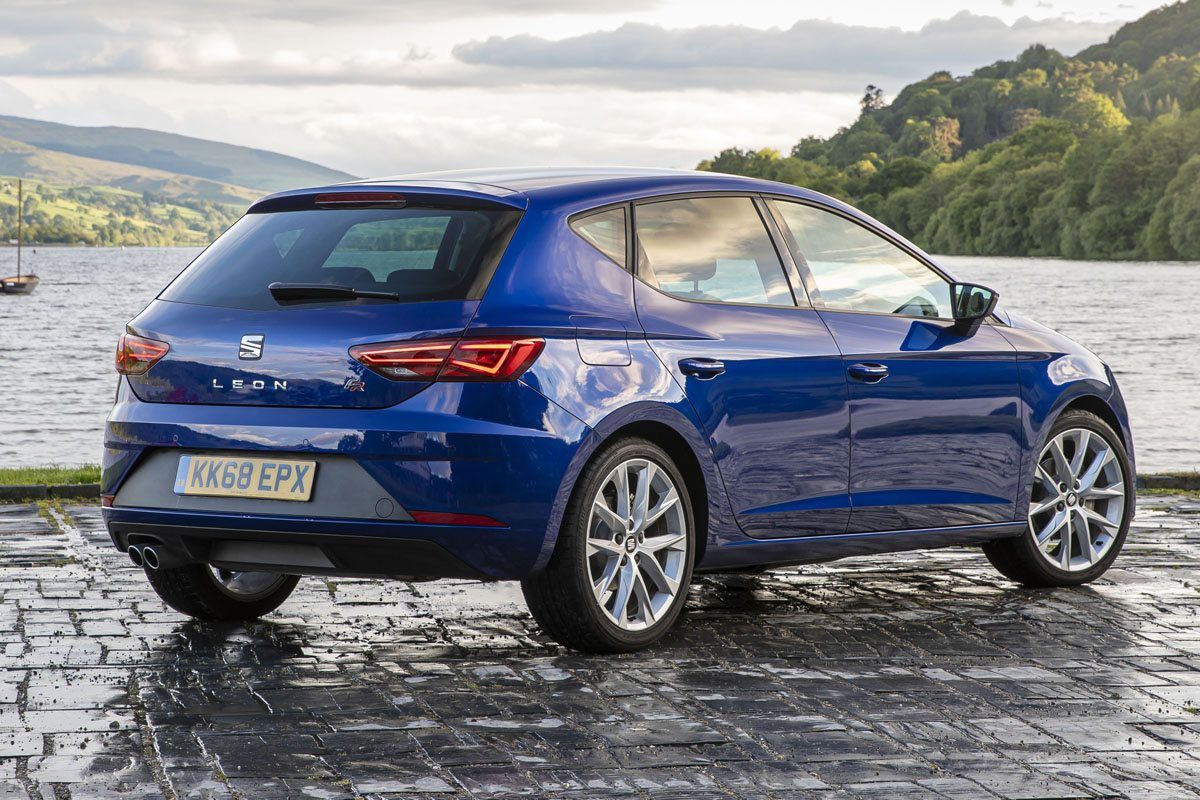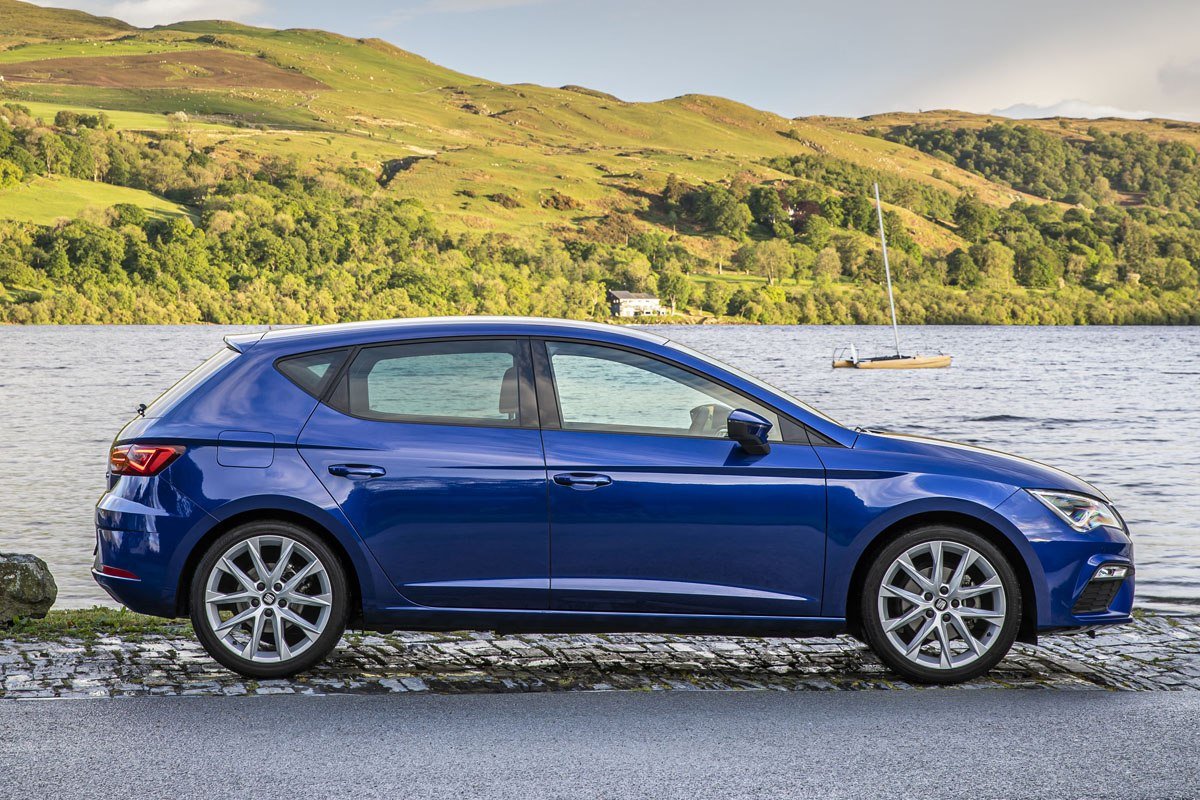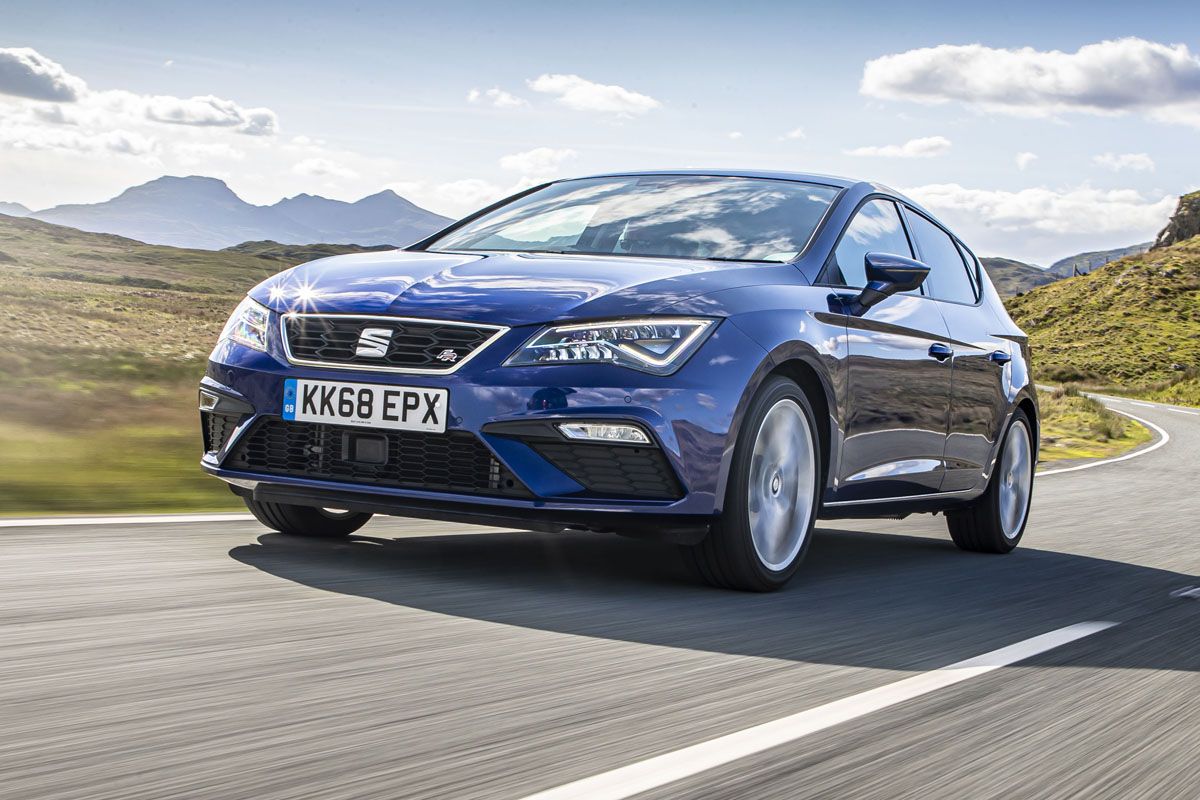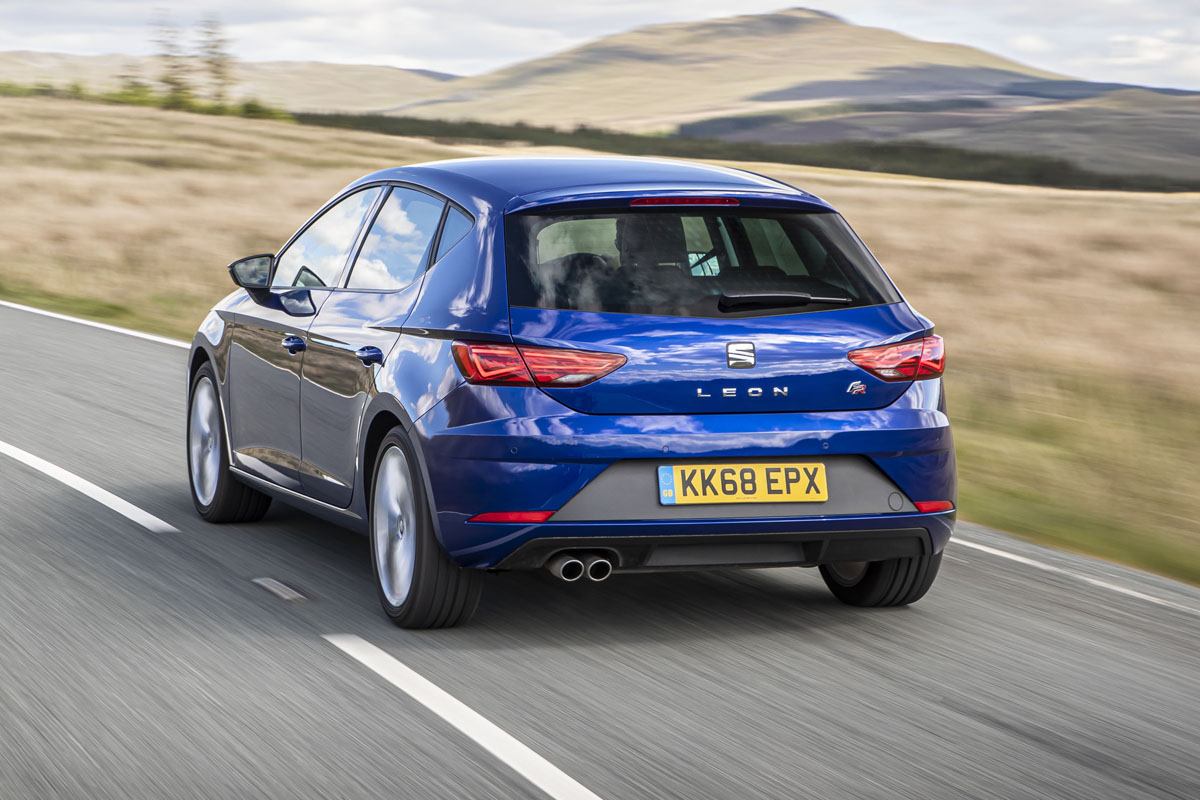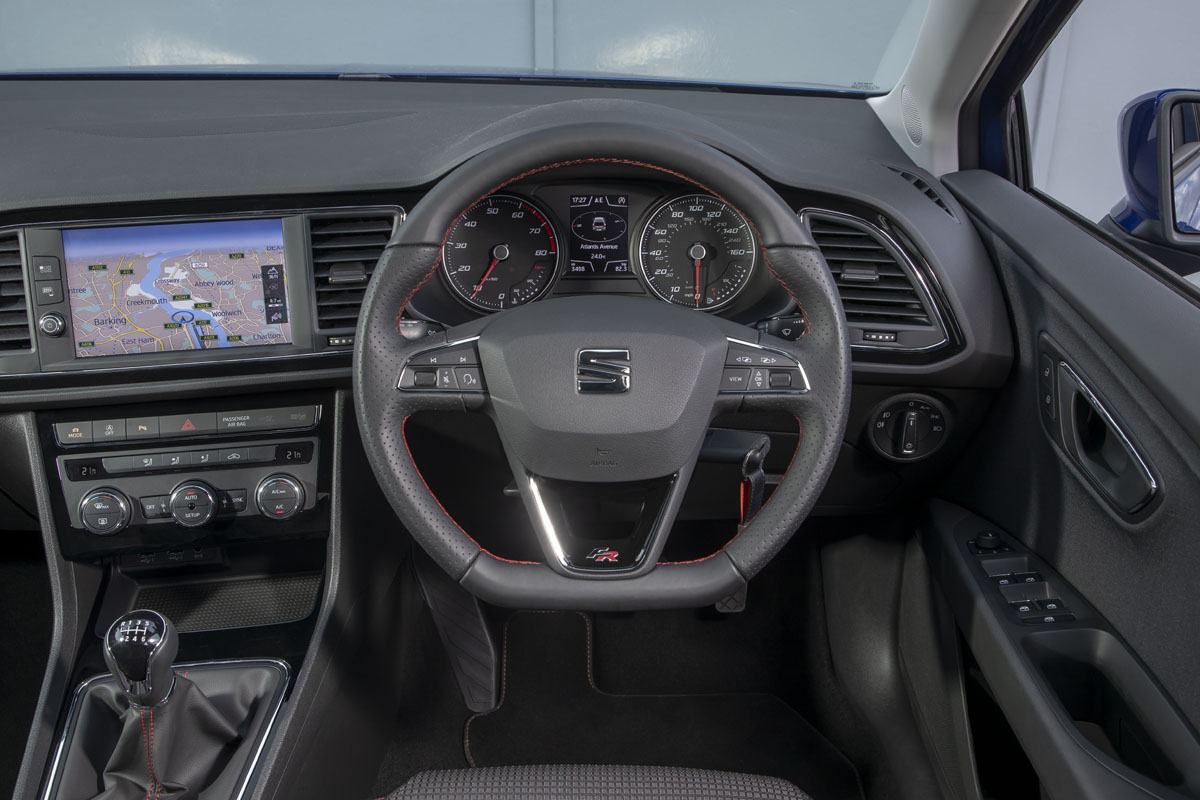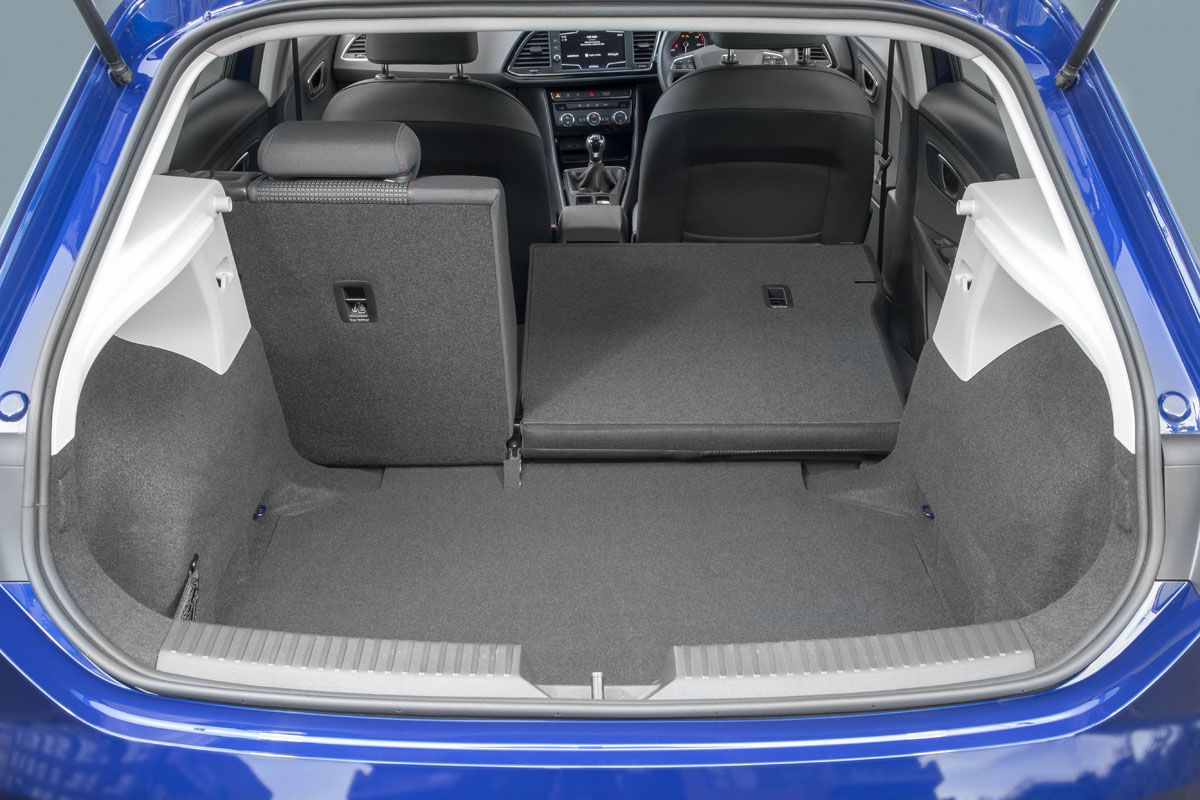 Alongside the chiselled good looks of the Mk3 SEAT Leon at its launch in 2013, the other notable change for this small hatch was a big step in cabin quality. Where its predecessors were carefully put together but with plastics that felt a little low-grade, the Mk3 Leon put itself up alongside rivals like the Audi A3, BMW 1 Series and Mercedes A-Class.
At the same time, SEAT kept the Leon fun to drive and cheap to run thanks to a selection of petrol and diesel engines, plus the Cupra hot hatch models. There was also now more choice in body styles as SEAT introduced the SC three-door hatch, ST estate, and X-Perience soft-roader.
How much is a SEAT Leon Mk3?
Higher mileage Mk3 SEAT Leons cost from £4500, while those with more average miles for the year start at around £7000. Look for a late Mk3 Leon and £15,000 will get you one of the last, and you'll need to add another £10,000 to that if you want a Cupra model from just before this generation of Leon was replaced. Earlier Cupra models are available from £14,000.
What's the best SEAT Leon Mk3 to buy?
SEAT's excellent 1.4TSI turbo petrol engine manages to be fun, nippy and easy on fuel all at the same time, so it's the one to opt for. It was replaced by a 1.5TSI version in 2017, so the decision on which to pick is down to budget. As for trim level, all models come with a good level of luxury and safety kit, but the FR is the best bet for its greater amount of equipment, especially in FR Technology specification.
Is a SEAT Leon Mk3 reliable?
There's not a lot to worry about when buying a Mk3 SEAT Leon beyond the normal checks for a complete service history and any obvious damage to the body, wheels and interior. Cupra models can give a puff of blue smoke under hard acceleration, so best to look for another if this shows up on the test drive. The diesel engines are also a little more needy when it comes to servicing, though this is also partly down to these versions tending to cover higher mileages than the petrol models.
---
SEAT Leon Mk2 (2005 - 2012)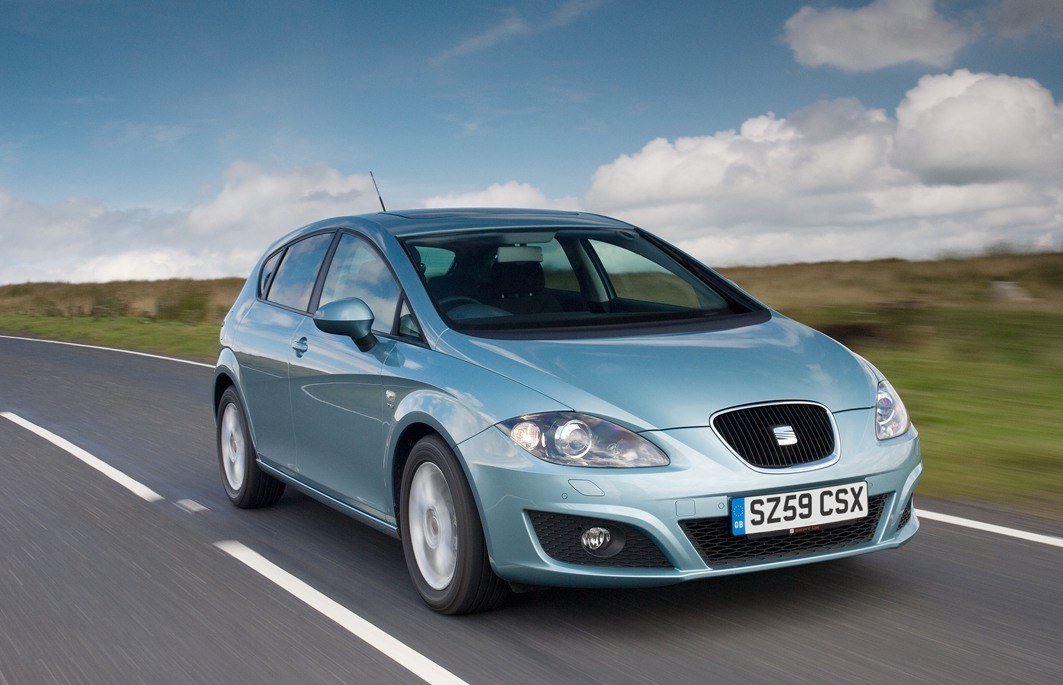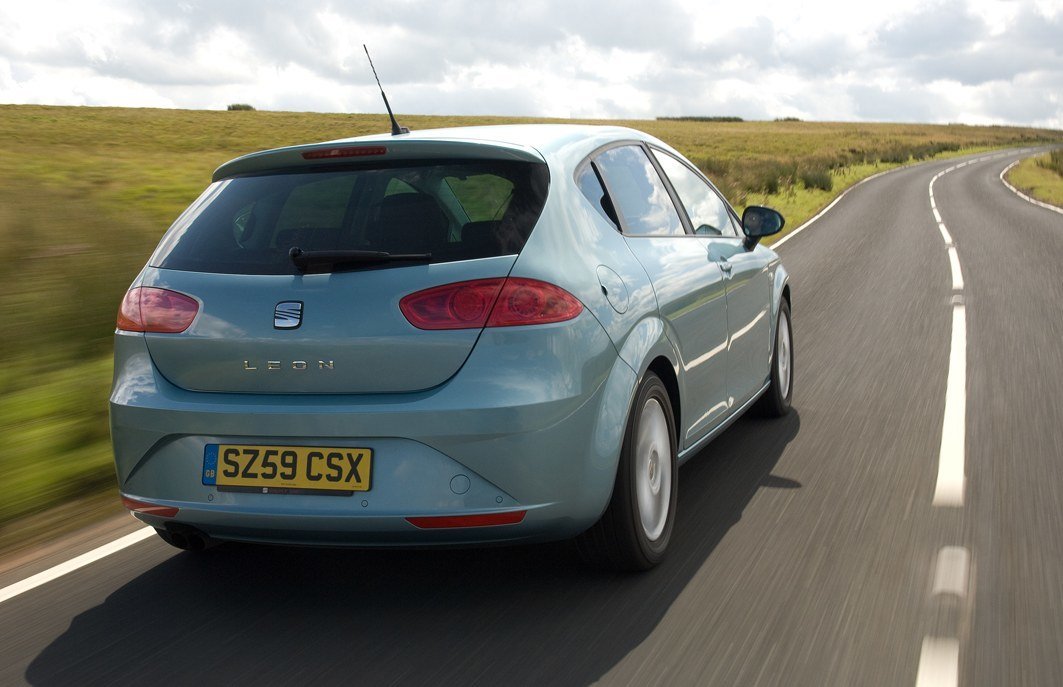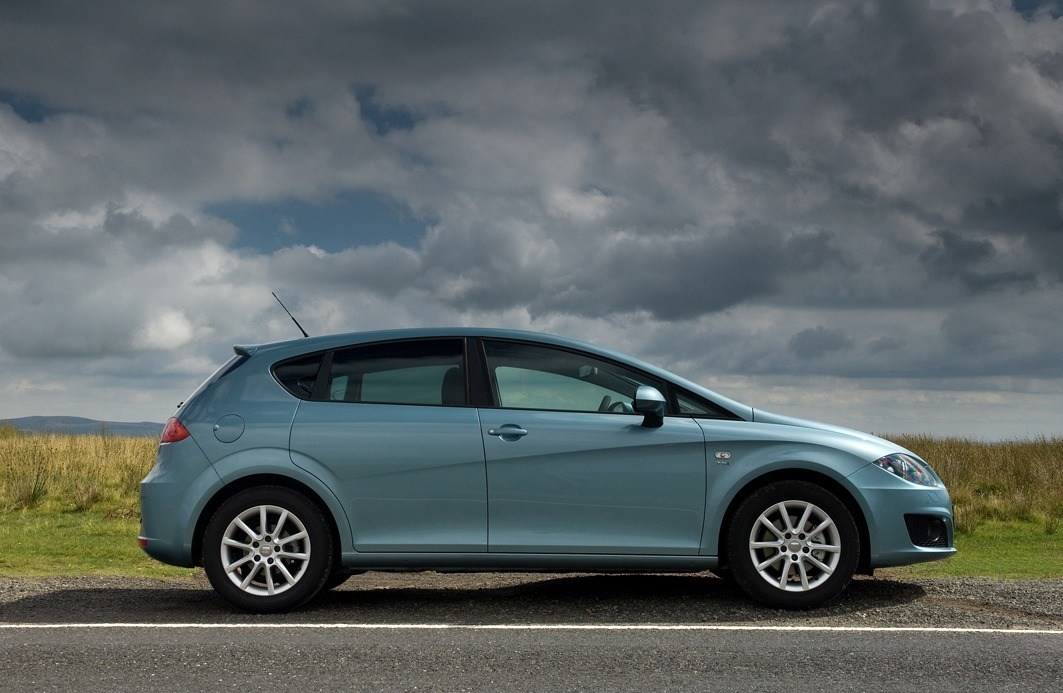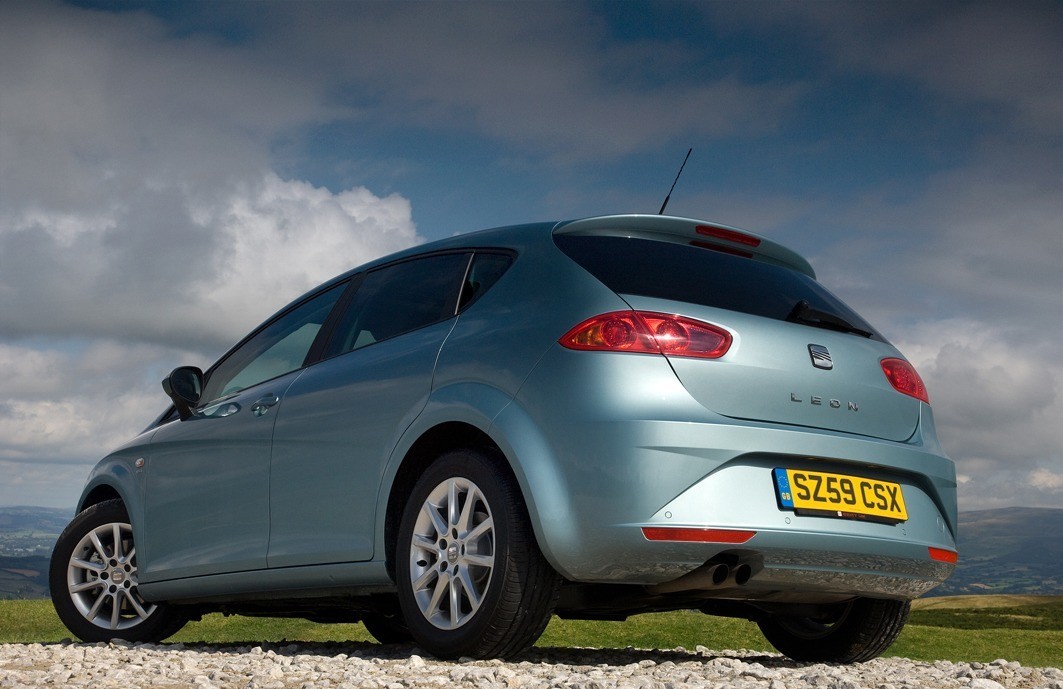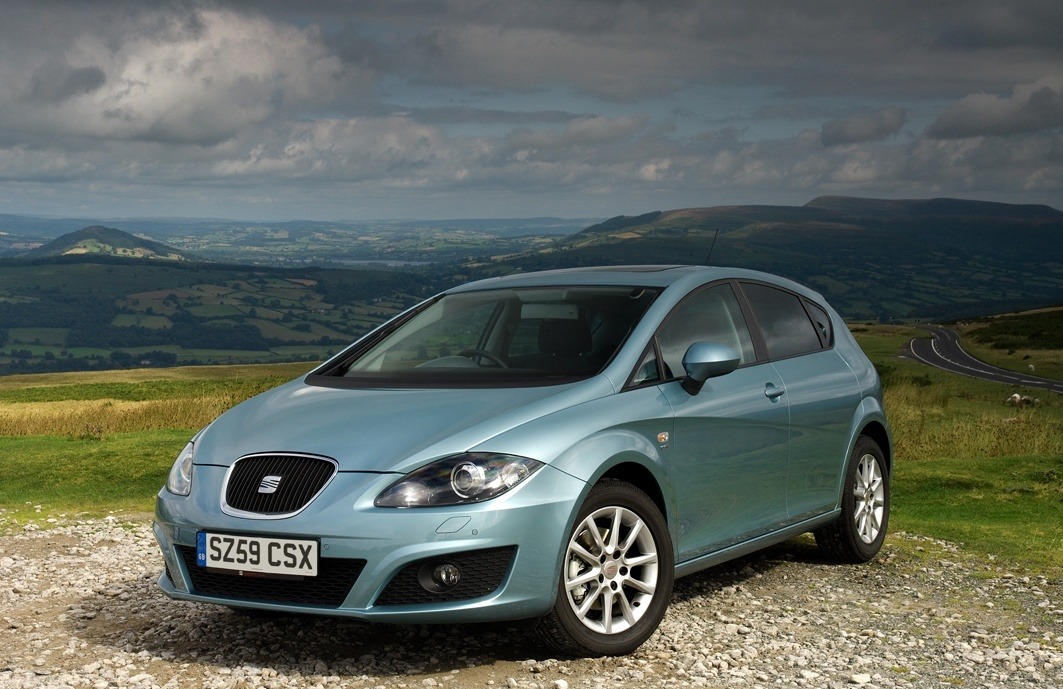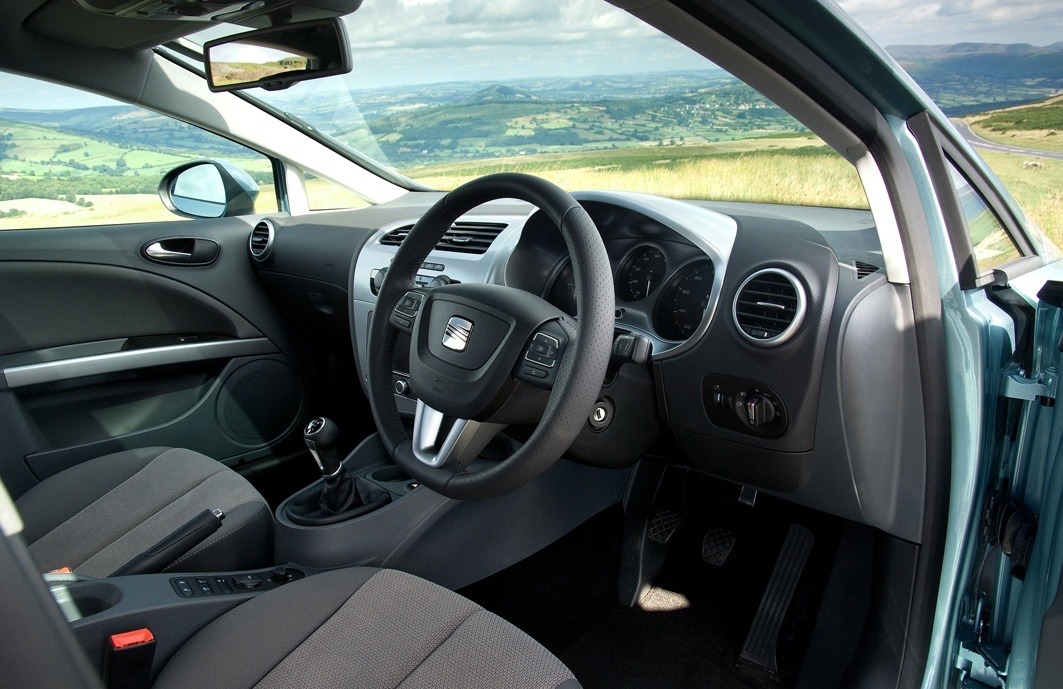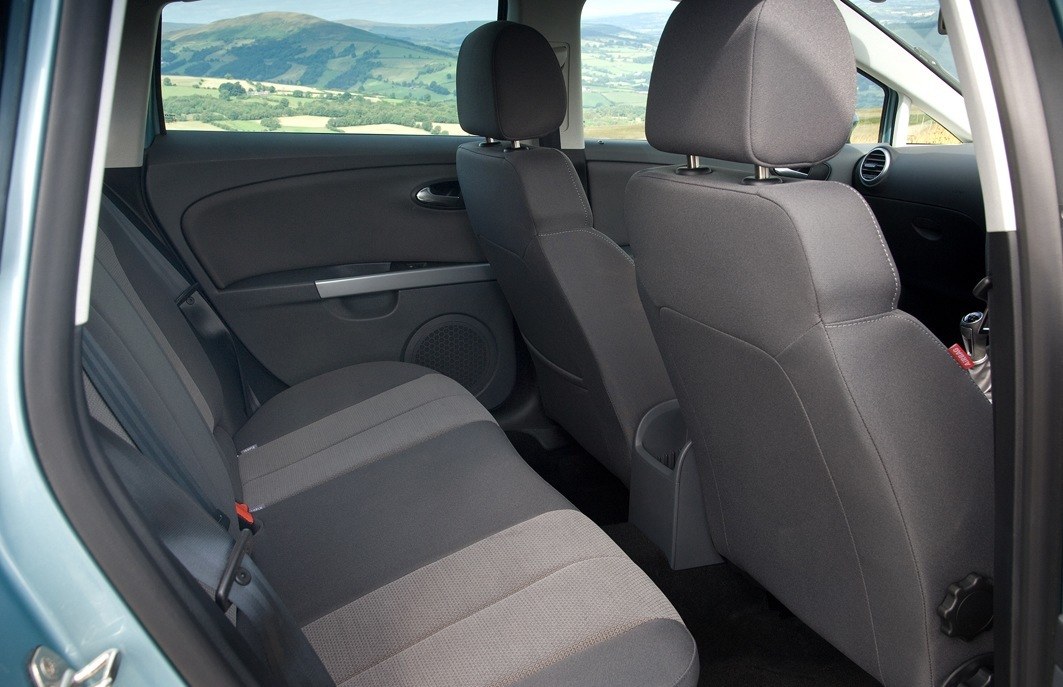 SEAT took full advantage of the all-new Volkswagen Golf's platform to introduce the second-generation of the Spanish small hatch. Designed by Walter Da Silva, who had already styled the Alfa Romeo 147 and 156, the new Leon had sharper lines and a bit more attitude than its predecessor.
Along with the crisper lines, SEAT brought in the updated engines common with the Golf, so buyers had a choice of the usual engine range as well as a 1.2-litre turbo petrol. SEAT also broadened its Ecomotive line-up of Leons with fuel-saving changes to the diesel's electronics and gearing to offer 62mpg and 119g/km carbon dioxide emissions.
The FR was a sporty equivalent to the Golf GTI and used the VW's 200hp turbocharged 2.0-litre engine. However, SEAT went further still with the Cupra, which boasted a 240hp version of this motor to put it up there with the quickest hot hatches from Ford and Vauxhall.
How much is a SEAT Leon Mk2?
The Mk2 SEAT Leon can be found in running and driving condition from a little over £1000. For a car in good nick and with plenty of life left in it, reckon on spending around £2500, which should give you a wide choice of engines and trims. One of the later and well-equipped SE Copa models will cost from £4500, while a Cupra will command anything from £5500 to £8500.
What's the best SEAT Leon Mk2 to buy?
SEAT was more generous than most of its rivals when it came to kitting out its small hatch. As a result, all Mk2 Leons have six airbags and traction control, though the entry-level S misses the air conditioning fitted to other trims. For this reason, the Stylance version is the pick of the bunch for the added luxuries of cruise control and rear electric windows.
The petrol engines are all decent and we'd look for a 1.6-litre as it does everything without fuss. If you cover more miles, the 2.0-litre turbodiesel blends good fuel economy with decent performance for motorway cruising
Is a SEAT Leon Mk2 reliable?
There are a few key checks to make with the Mk2 SEAT Leon. With the 2.0-litre turbo petrol engine, be sure it runs smoothly at all revs as the electronics are known to play up and can be costly to put right. Also, run through all of the gears of the manual gearbox on the test drive to be sure they engage cleanly.
Diesel engines can smoke a little when started from cold, but look for black clouds from the exhaust under acceleration when the engine is warmed up. This points to a worn engine that you should avoid.
---
SEAT Leon Mk1 (1999 - 2005)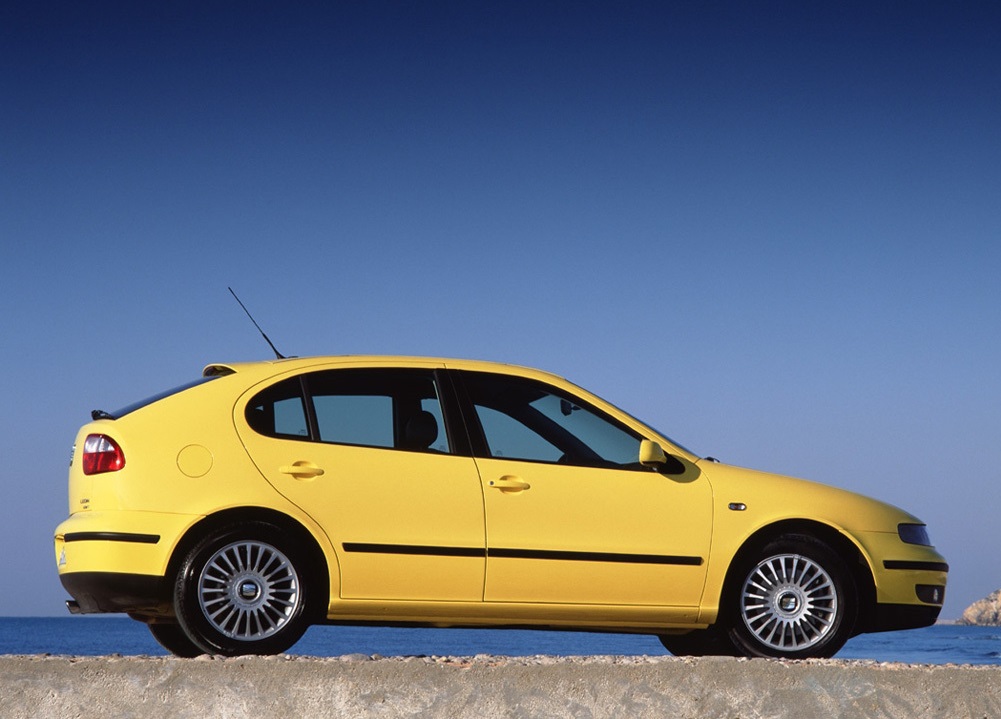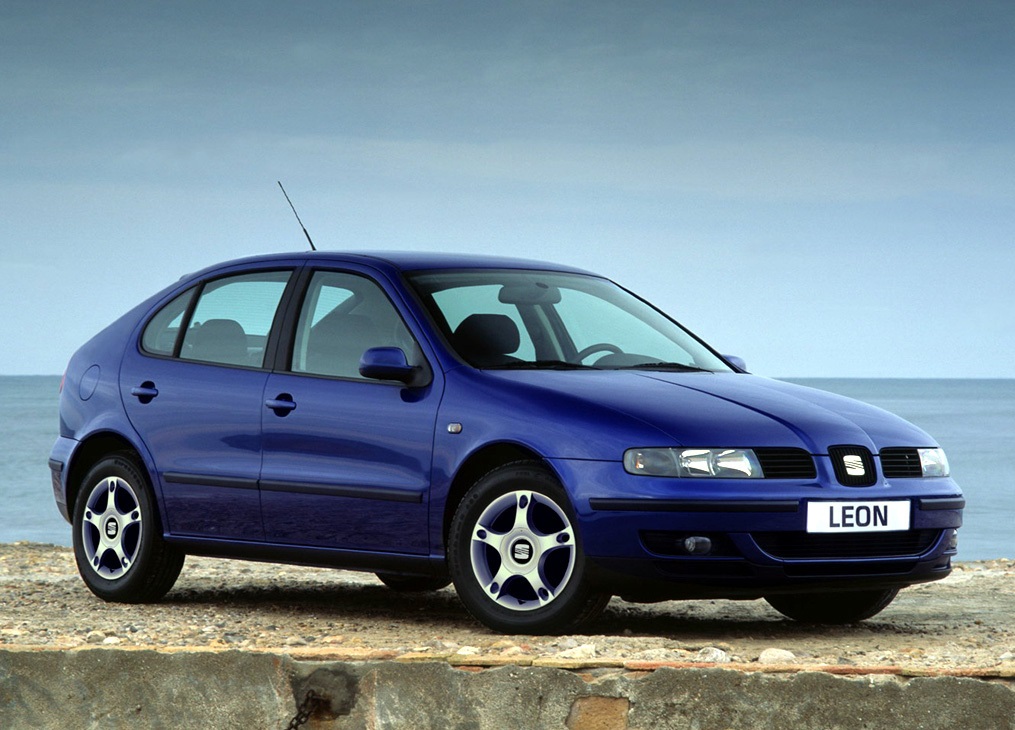 The first SEAT Leon was a bit of a bolt from the blue, or Barcelona as that's where the Spanish firm is based. Previously, SEAT had stuck to smaller cars, so the Leon was its first step into the small hatch sector. This fiercely contested segment was already packed with talent such as the Ford Focus, Renault Megane, Vauxhall Astra, and the Leon's relatives in the Skoda Octavia and Volkswagen Golf.
Even in the face of such strong competition, the Leon stood out for its handsome looks with an almost coupe-like rear end. Inside, the cabin offered the same sort of space and built quality as a Golf yet the dash had its own style and most models were a little better equipped than their opposite number from the VW brochure.
With a broad range of engines from frugal 1.4-litre petrol, through the then-popular turbodiesel versions and on to the very quick Cupra hot hatches, the Leon had something for everyone.
How much is a SEAT Leon Mk1?
You can find good, usable Mk1 SEAT Leons for less than £2000 with the smaller petrol engines or a turbodiesel. The diesels tend to have high mileages as they are quite economical. The more engaging Cupra versions enjoy a strong following, which bolsters values, so expect to pay from £3000 for one in good shape with reasonable miles for its age and a good service record.
What's the best SEAT Leon Mk1 to buy?
The good news is there isn't really a bad model in the Mk1 SEAT Leon line-up. The entry-point S trim is the most basic, but even it came with air conditioning as standard. A better bet is the SE that has climate control, alloy wheels, electric windows, and importantly also came with traction control fitted from the factory. Couple the SE trim to either the 1.6-litre 16-valve or 1.8-litre 20-valve petrol engines and you can expect decent performance and mid-30s average fuel economy. The 1.9-litre turbodiesels are fuel efficient, but are not as clean as more modern diesel options.
The hot hatch Cupra models are very entertaining and brisk to drive. Driven with some restraint, you should see more than 30mpg combined economy, and there was also a 150hp diesel version that can give more than 50mpg.
Is a SEAT Leon Mk1 reliable?
Beyond the usual wear and tear items, and making sure the car has been regularly serviced, the Mk1 SEAT Leon is a tough customer. The diesel models can suffer from electrical gremlins in the engine's control unit, so be sure it runs and pulls smoothly. Also feel in the footwells for any signs of damp or mould caused by water leaking into the car. Lastly, check the cambelt has been changed at the correct mileage or date as it's vital to the engines' ongoing durability – look for a sticker in the engine bay that should tell you when it was last done.
---