The Polo that arrived in 1975 and has been here ever since is just as much a staple of the company's range as the Golf. Like its bigger brother, the Polo has evolved and become bigger and more practical with every successive generation. This has turned the Polo from a supermini you could use for commuting and shopping and turned it into a superb hatchback you could have as your only family car.
Although never the cheapest supermini to buy new, the Polo has always offset this with strong used prices. This is because the VW is every bit as desirable as a used buy as it is when new. With a range of 1.0-litre turbo petrol engines for most of the line-up, the Polo is easy on fuel and emissions, while the sprightly GTI is a zippy hot hatch that rivals the Ford Fiesta ST on pace.
All VW Polos are comfortable and refined to drive, with manners that belie its supermini size and fool you into thinking it's a larger car. A few bits of trim don't quite feel as solid as they should in the latest Polo, but it remains an eminently high-grade small car.
Volkswagen Polo review: Verdict
There's a good reason the Volkswagen Polo has been considered one of the benchmark cars of the supermini class since the 1970s – it's a great car. It offers a combination of cabin space and comfort, easy driving manners, and low running costs. There was a bit of a quality blip in the early 2000s, but that was sorted out by 2009.
Volkswagen Polo review: Problems
There are no common problems across the generations of Polo other than the usual wear you can expect from use. Interiors are tough and the Polo offers more rear seat space than most superminis. Check the engines are giving their best and watch any hot hatch version has not been crashed or driven hard from cold.
Volkswagen Polo review: Prices
Volkswagen offers superb support for almost all generations of the Polo, so looking after one is not an issue. Some parts can be expensive, but all of the usual regular maintenance parts are affordable, so there's no reason to choose a rival over the Polo when it comes to the price of running and maintaining one. The Polo is also generally one of the better cars in its sector for fuel economy.
---
Volkswagen Polo Mk6 (2017 - current)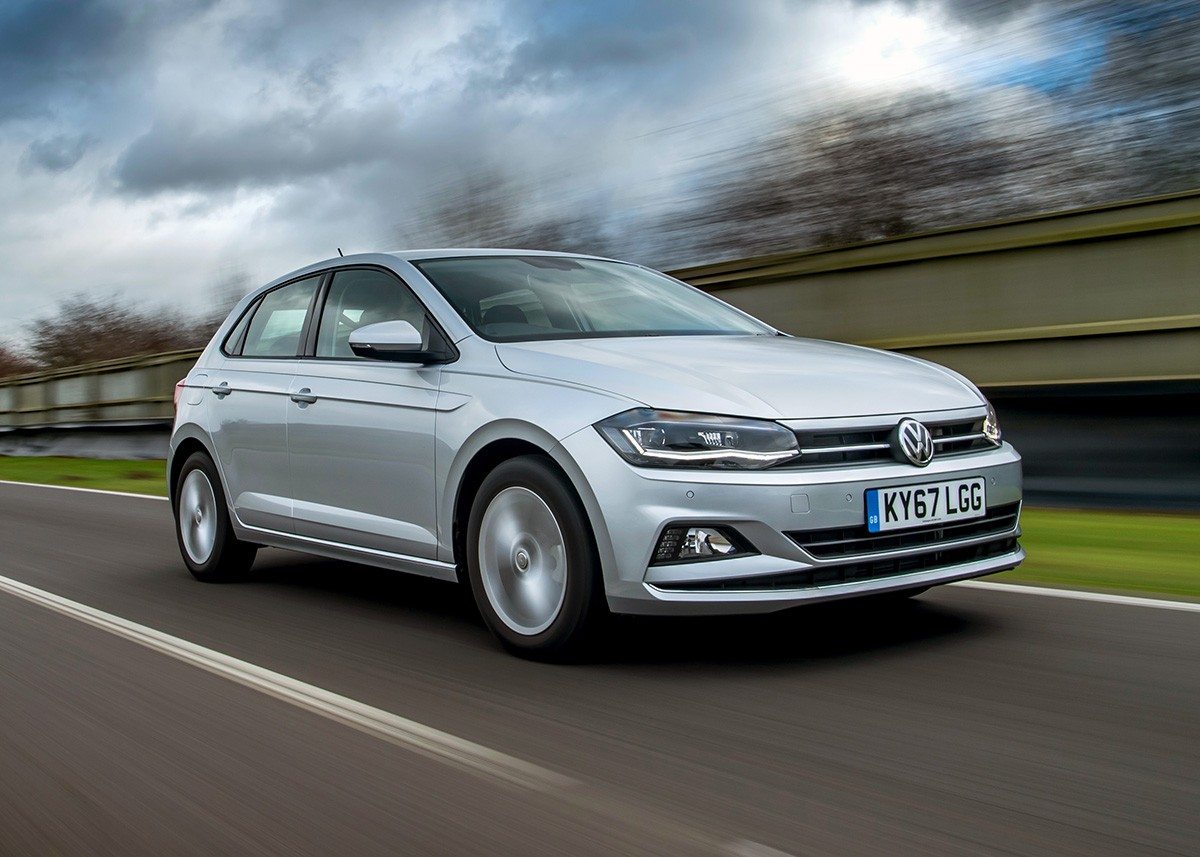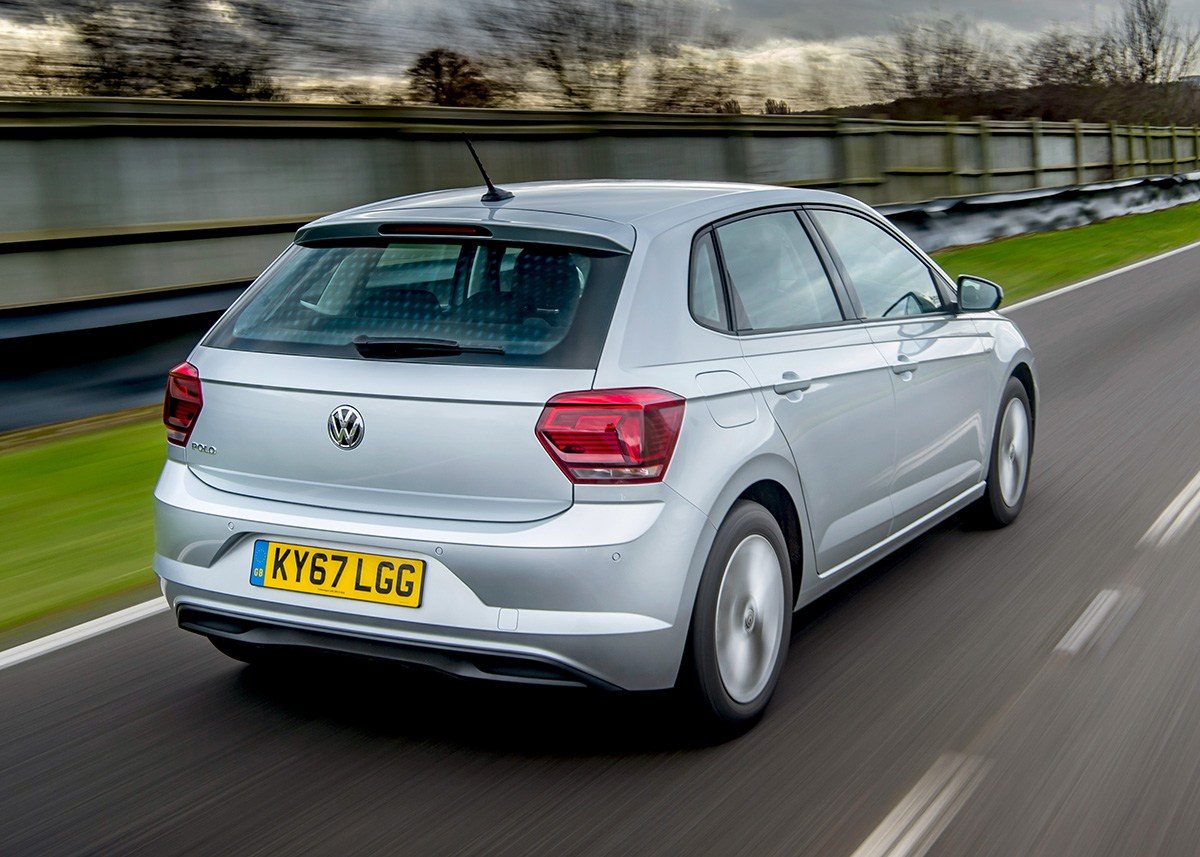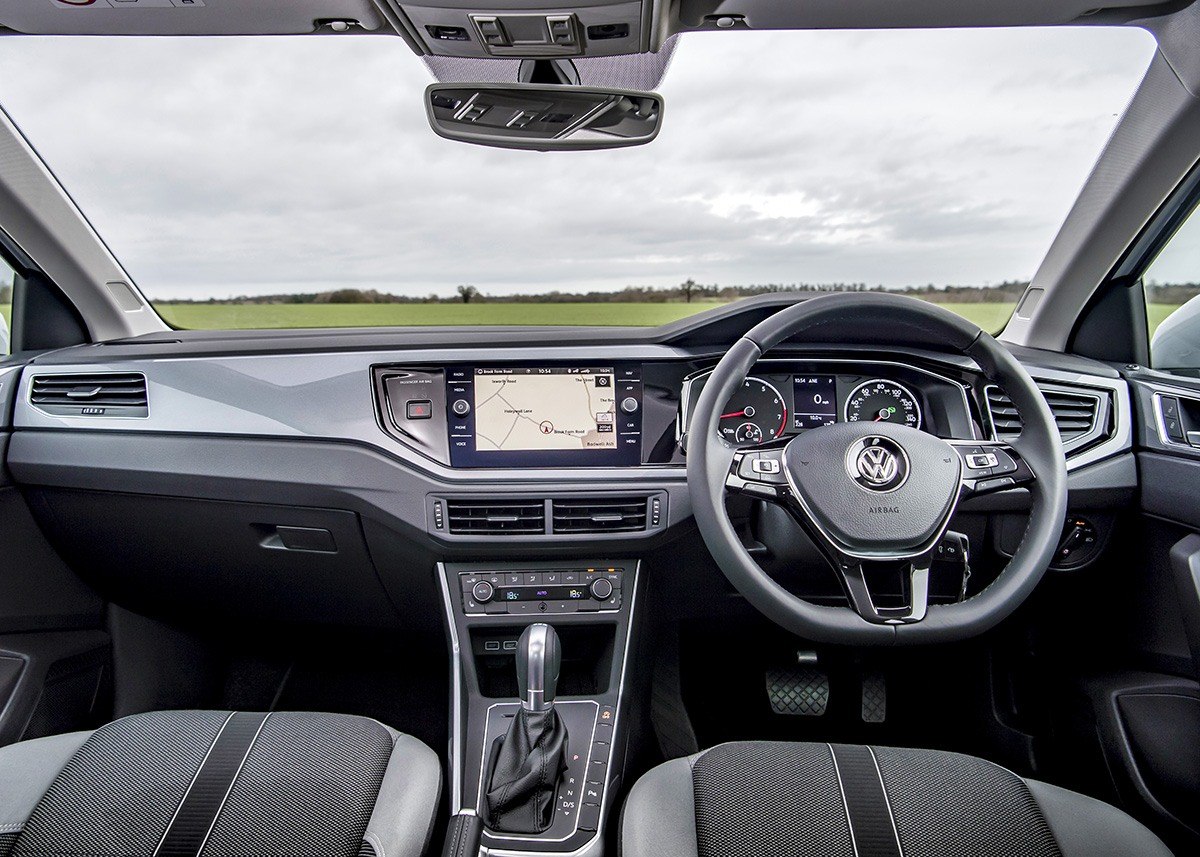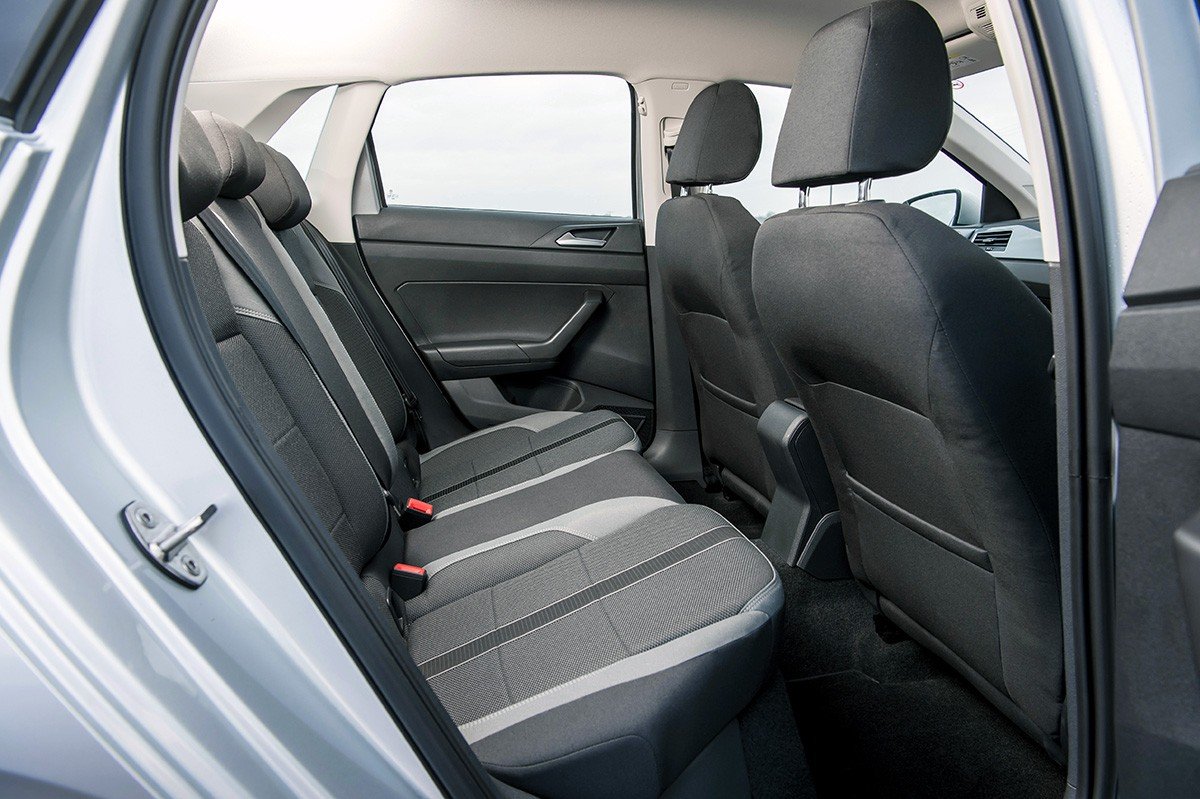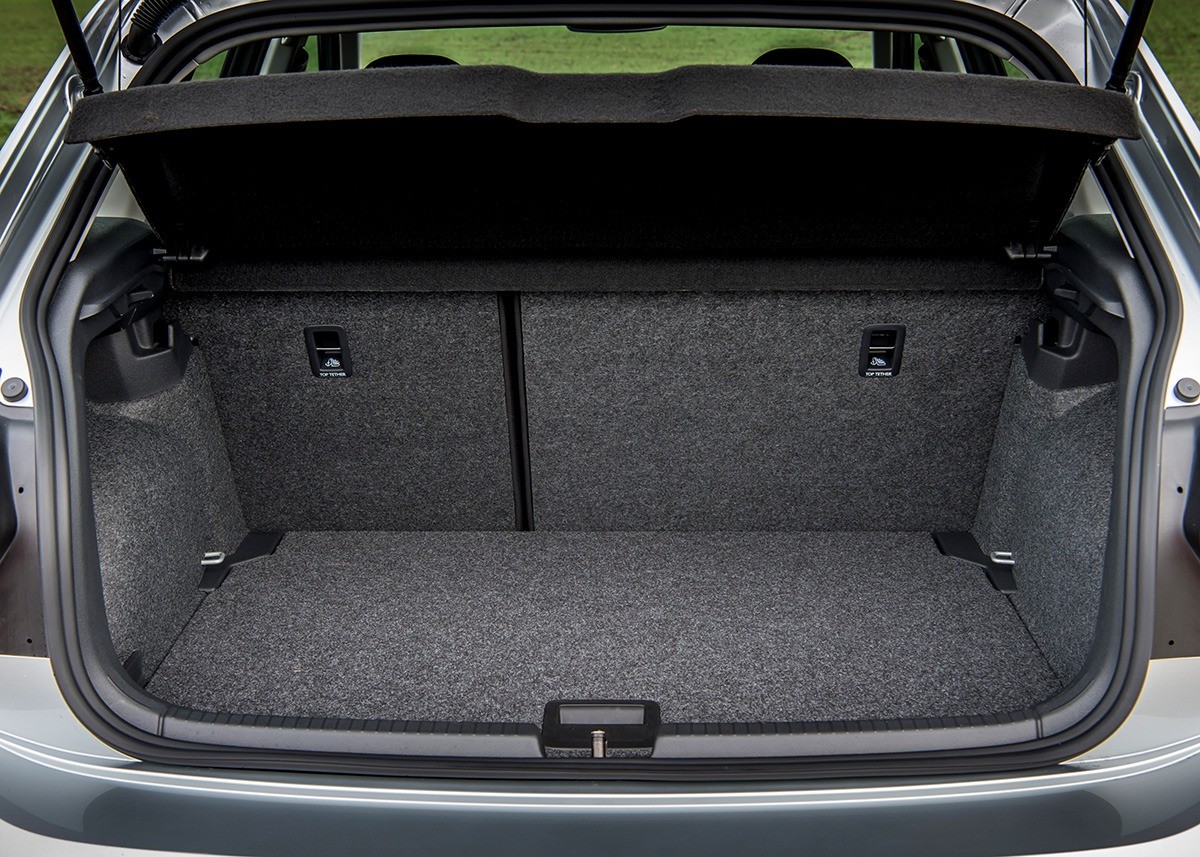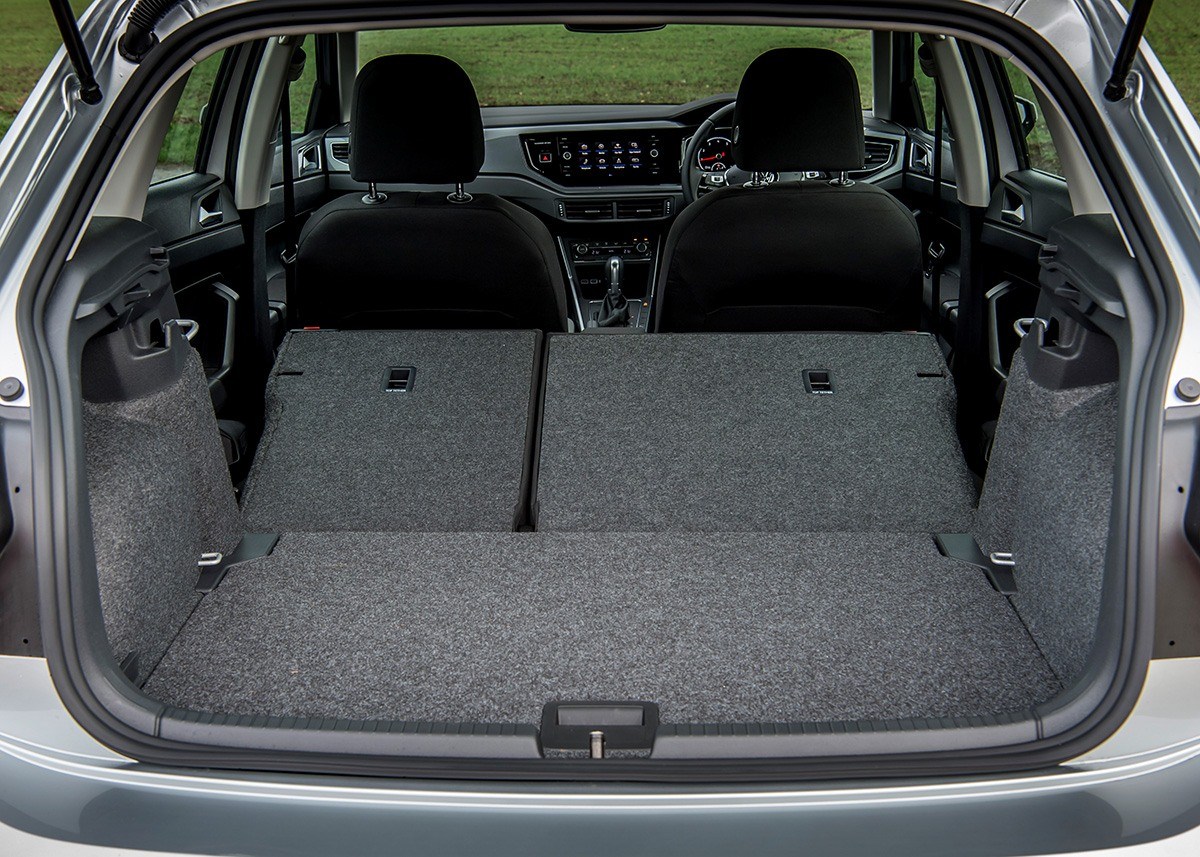 Volkswagen has clearly put a huge effort into making the current generation of Polo as complete a small car as it can. It looks smart, comes with a host standard safety equipment, and it's very smooth and comfy to drive. One of the few marks against this Polo is it can only be had new with a petrol engine, so there's no hybrid or full electric option for buyers.
How much is a Volkswagen Polo Mk6?
Budget from £8500 for a five-year old example of the Mk6 Polo with around 65,000 miles on the clock. For this, you'll get a petrol or diesel example of the car before VW decided to do away with the larger petrol motors and all diesel units. A two-year old car will cost from £14,000, which is also what you'll pay for a four-year old GTI hot hatch version.
What's the best Volkswagen Polo Mk6 to buy?
Volkswagen is a lot more generous with the standard specification and amount of equipment it includes with this generation of Polo. As a result, you are as well off looking to the lower trim levels, such as the SE, or later Life. The 1.0-litre turbo petrol engine is a wise choice and has low running costs.
Is a Volkswagen Polo Mk6 reliable?
There is nothing to worry about when choosing the Mk6 Volkswagen Polo. It's a very dependable, well made supermini with a strong range of engines. The cabin is screwed together as well as any in this class, and you can expect this small car to last for a very long time.
---
Volkswagen Polo Mk5 (2009 - 2017)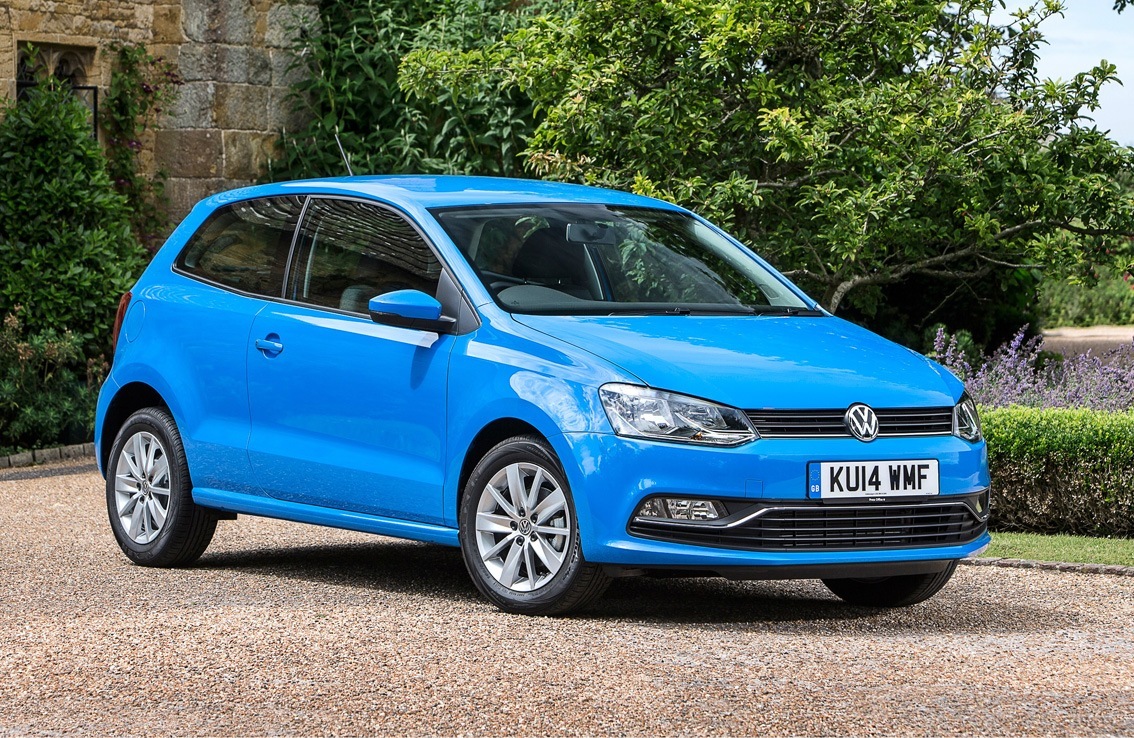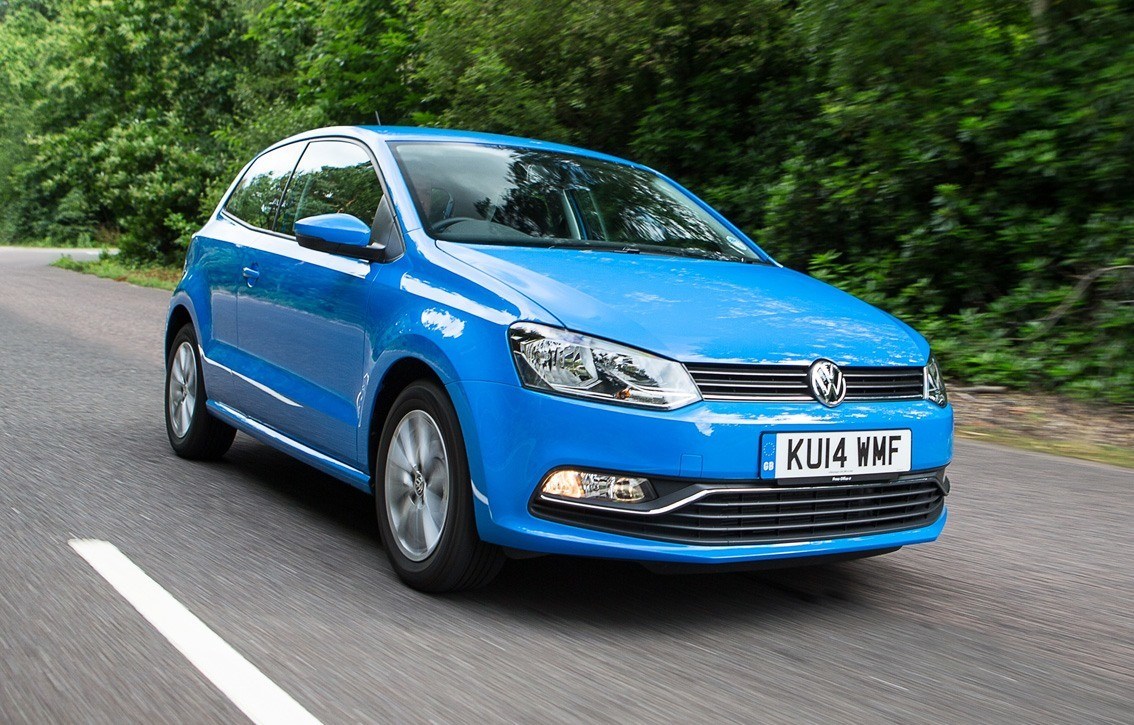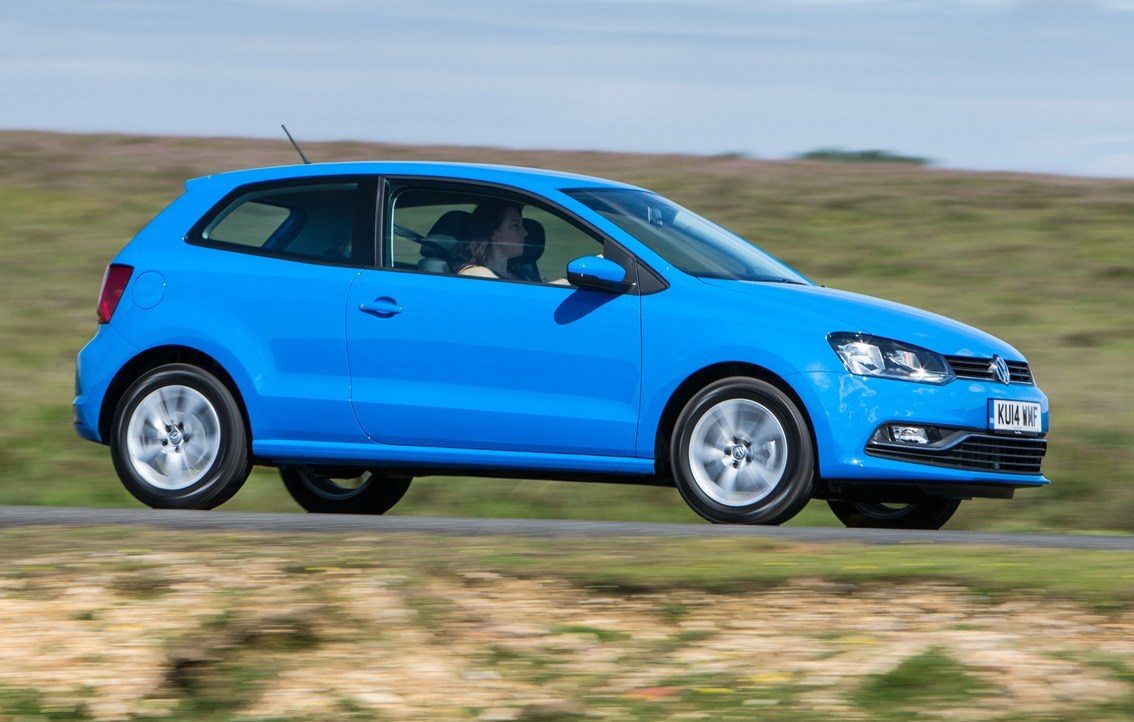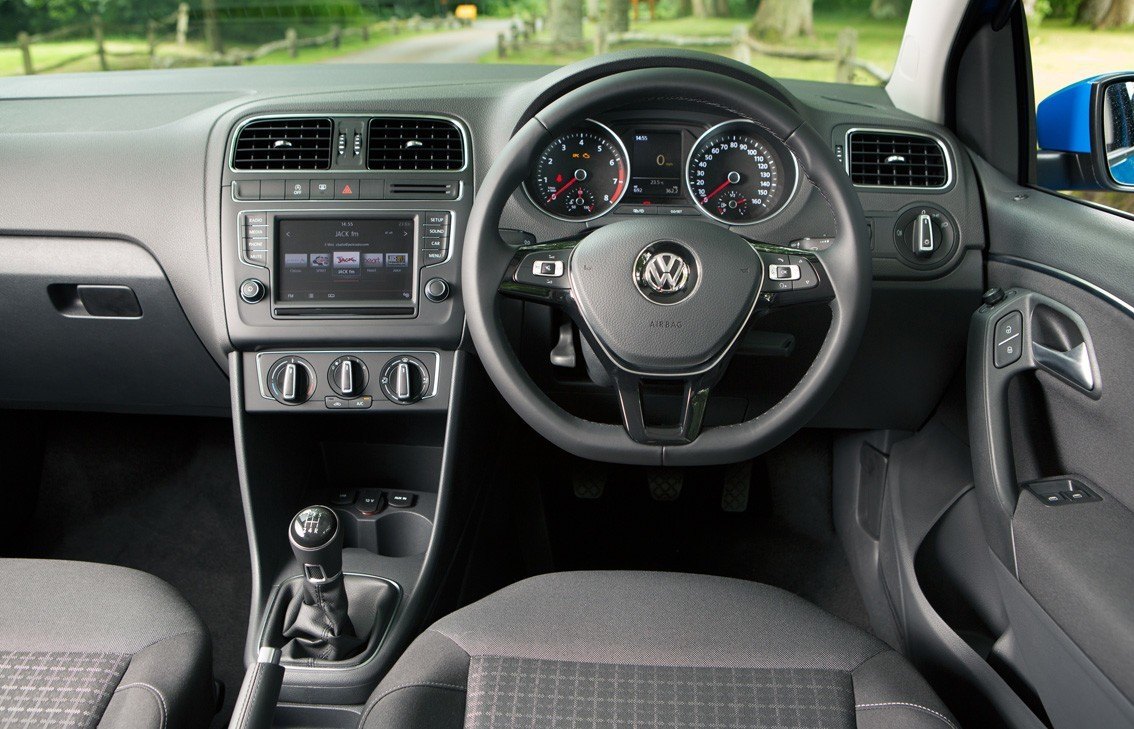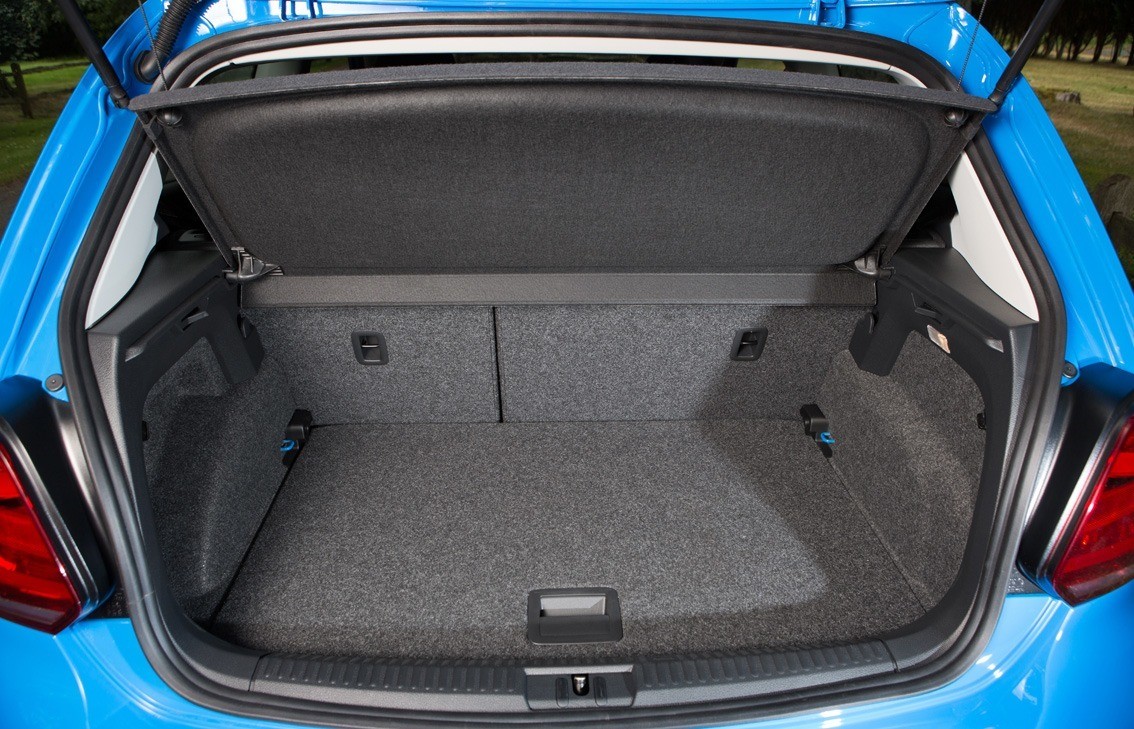 After a bit of a wobble with the build and reliability of the previous Polo, Volkswagen was taking no chances with this model. In almost every way, it felt like a scaled-down Golf from the styling to the trim levels. It also shared some of the Golf's engines and was the first Polo to offer compatibility with smartphones such as the Apple iPhone.
How much is a Volkswagen Polo Mk5?
High mileage fifth-generation Volkswagen Polos can be found for less than £3000 and are still a good bet so long as they have a complete service record. A safer choice for many, though, will be a Polo with average miles for its age from around £4000. That gets you a well specced SE model with the 1.4-litre petrol motor.
What's the best Volkswagen Polo Mk5 to buy?
The S model might be appealing for its low entry prices, but it's sparsely fitted out, so much better to head for an SE or SEL model that provides air conditioning and electric windows as part of the package. Diesels are frugal, especially the Bluemotion models that are ideal for high miles drivers, but the 1.4-litre petrol or the turbo petrol engines from 2014-on are ideal for most requirements.
Is a Volkswagen Polo Mk5 reliable?
Look for a car with a full service record as it will be much more reliable in the long-term. Feel the air vents to check the air conditioning is blowing good and cold. The 1.2-litre petrol engine can suffer from a rattly timing chain, which can be expensive to put right, so avoid anything with rattles from the engine. All of this generation of Polo wears brakes and tyres more quickly than most rivals, so check all four corners for signs of wear.
---
Volkswagen Polo Mk4 (2000 - 2009)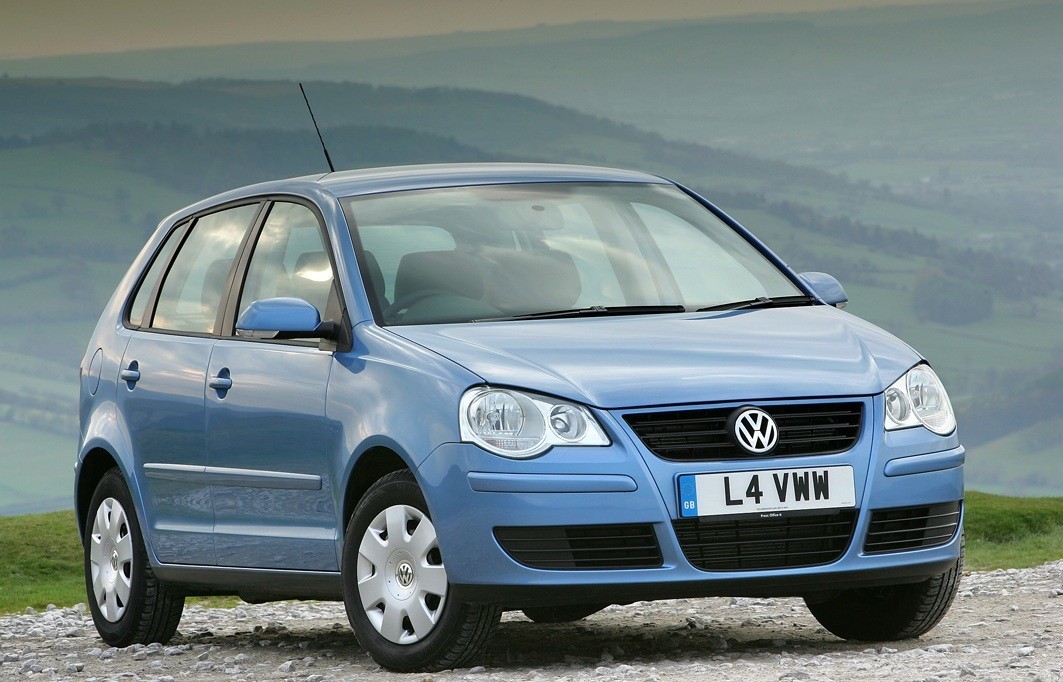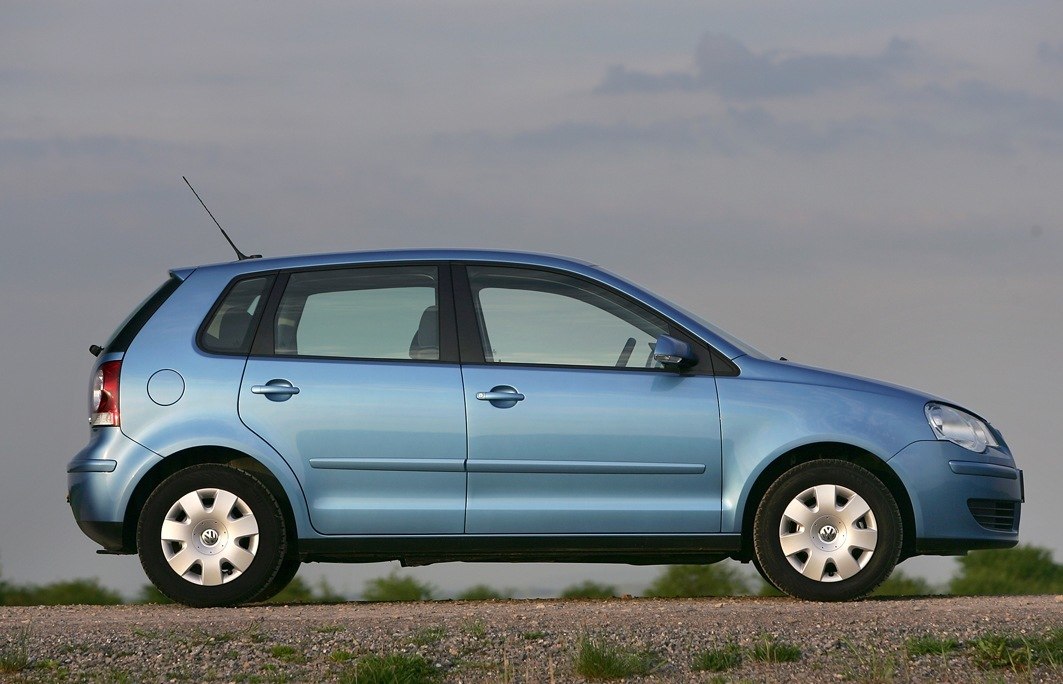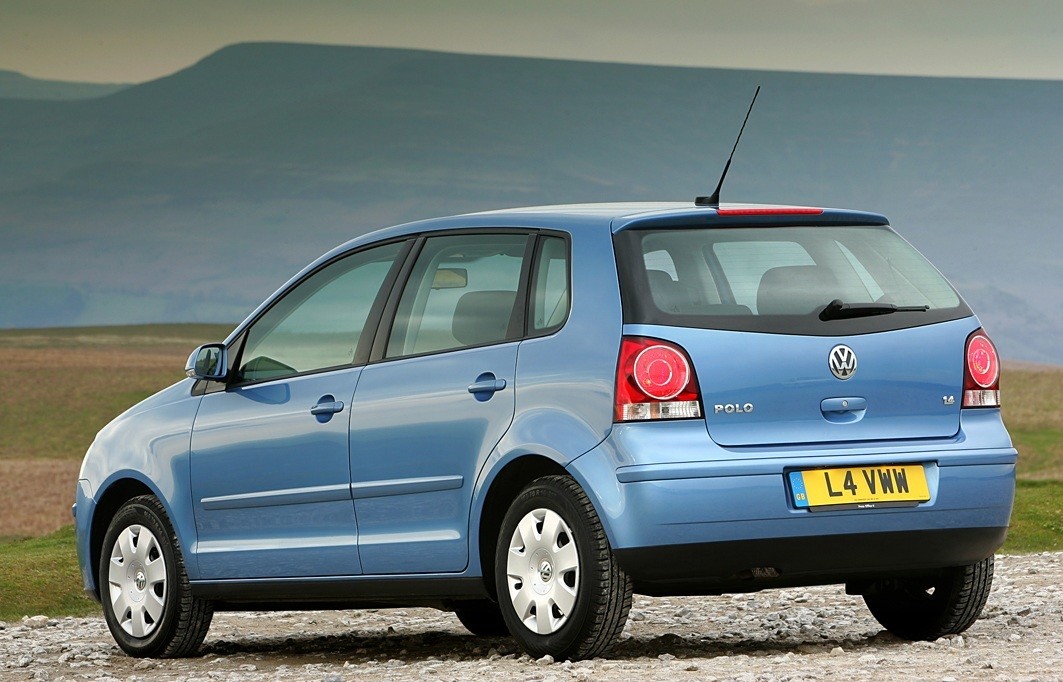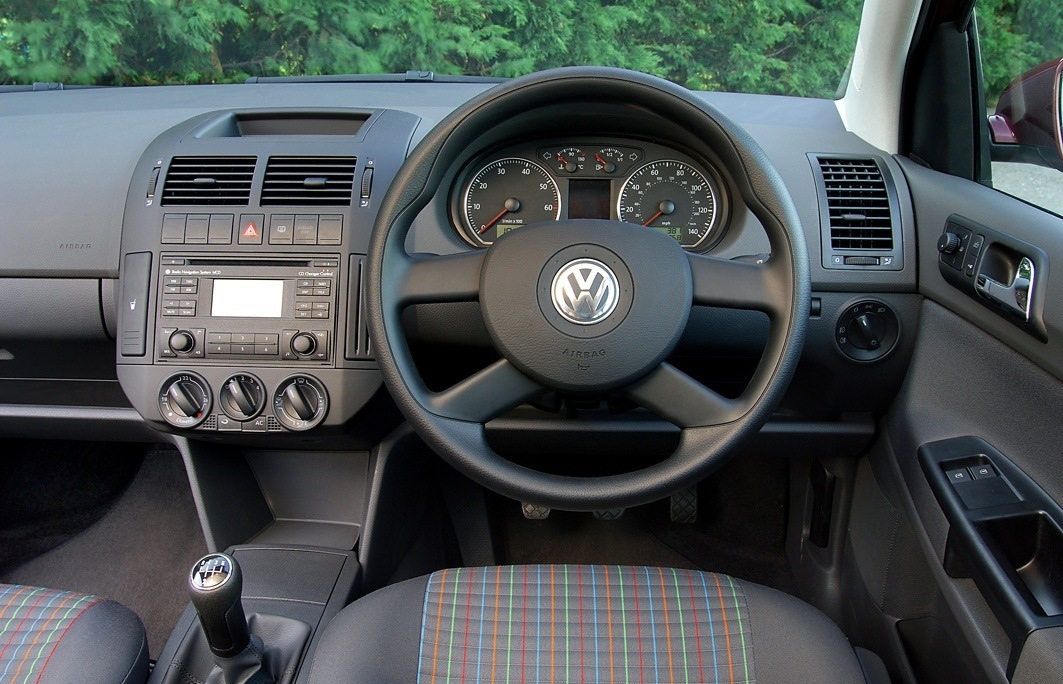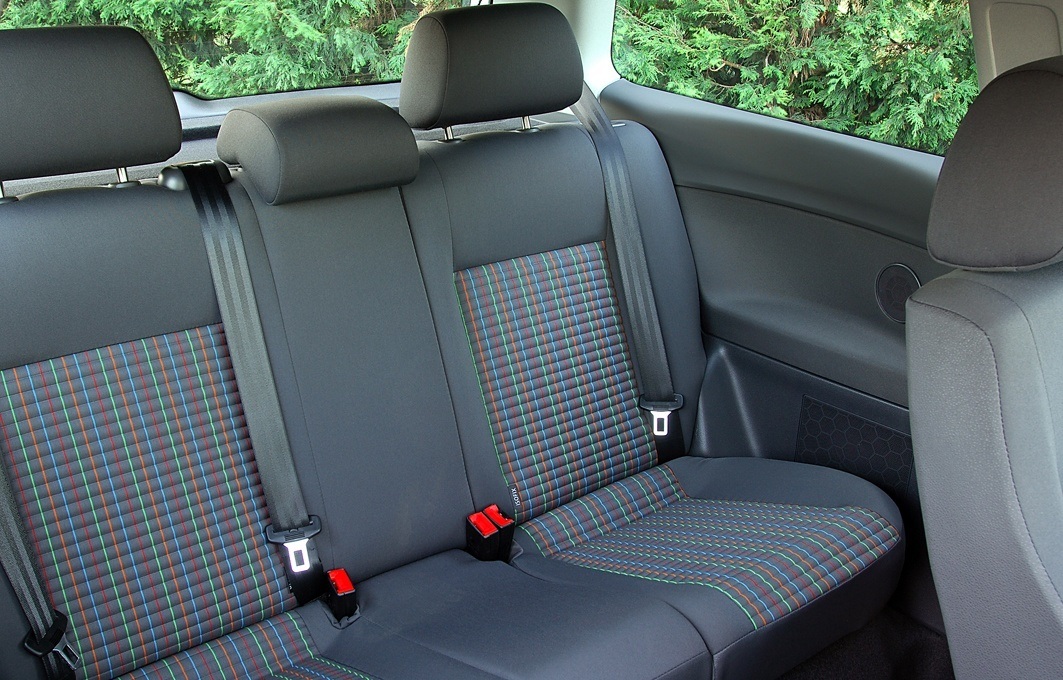 For the fourth-generation of Polo, Volkswagen adopted a Lupo-esque style nose for its new supermini. This was offered in three- and five-door hatch shapes, and it favoured comfort over driving dynamics. While it came with a good amount of safety equipment, many buyers felt this Polo was a big step down in quality from what had gone before and a facelift in 2005 aimed to rectify this.
How much is a Volkswagen Polo Mk4?
Around £1000 is what's needed to secure a Mk4 Polo in decent shape. This will get you a 1.4-litre petrol model in S trim and it might even have air conditioning. An SE version will be a similar amount for the GTI that is a rival to the Ford Fiesta ST of the period.
What's the best Volkswagen Polo Mk4 to buy?
The 1.4-litre petrol engine is pick of the engine range and got a slight power boost in 2006. Mix this with a five-door body and SE trim and you have a very pleasant supermini that comes with alloy wheels, air conditioning, and driver's seat height adjustment as standard.
Is a Volkswagen Polo Mk4 reliable?
Rattles from the dashboard are not uncommon with this generation of Polo, so find another if this occurs on a test drive. During the test drive, also check the engine feels like it's giving its full performance as ignition coil packs fail and limit performance.
---
Volkswagen Polo Mk3 (1994 - 2000)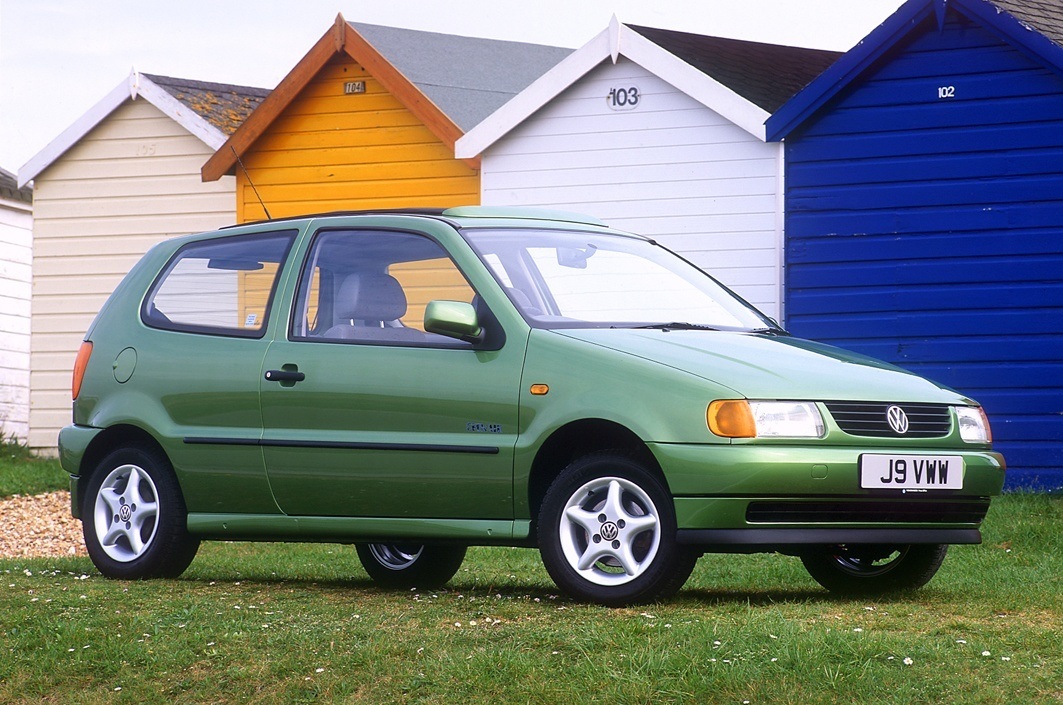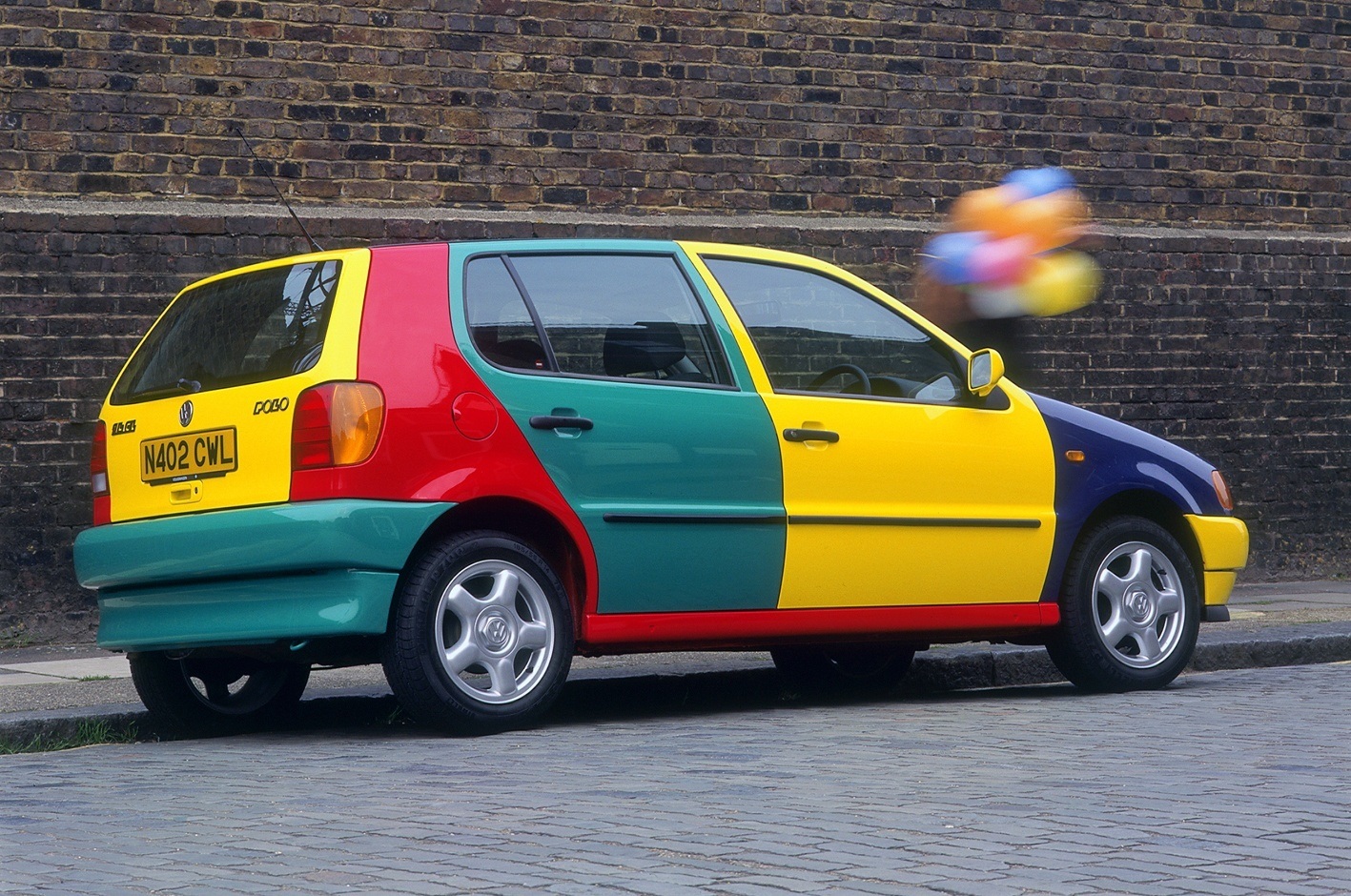 Even the mighty Volkswagen had to follow the crowd in some respects, and the third-generation Polo shows this happening. It's a more conventional supermini than its predecessor and there was finally a five-door model to compete with rivals. There was also a surprisingly roomy and versatile estate model.
How much is a Volkswagen Polo Mk3?
£1500 is all it takes to bag a very clean and well cared for example of the Mk3 Polo. Later cars come with more safety and luxury kit, but they don't cost any more, so only pay for a car in excellent condition. If you find a rare GTI model, expect to pay as much as £5000 for one in excellent order.
What's the best Volkswagen Polo Mk3 to buy?
The later, the better is the rule of thumb with this third-generation of Polo as cars from 1998 received twin front airbags, while ABS anti-lock brakes became standard from 2000. The SE trim should have all of the essentials you need, though the GLX is better appointed and has air conditioning. The 1.4-litre petrol engine is the best choice, but if you want a diesel the 1.9-litre unit in turbocharged form is the one to have.
Is a Volkswagen Polo Mk3 reliable?
This third-generation model was the last of the Polos to enjoy VW's famously strong build quality. Made without compromise, it lasts very well so long as routine servicing has been carried out. Check the engines for any leaks or sludge inside the oil filler cap, and look for rust all around the bodywork.
---
Volkswagen Polo Mk2 (1981 - 1994)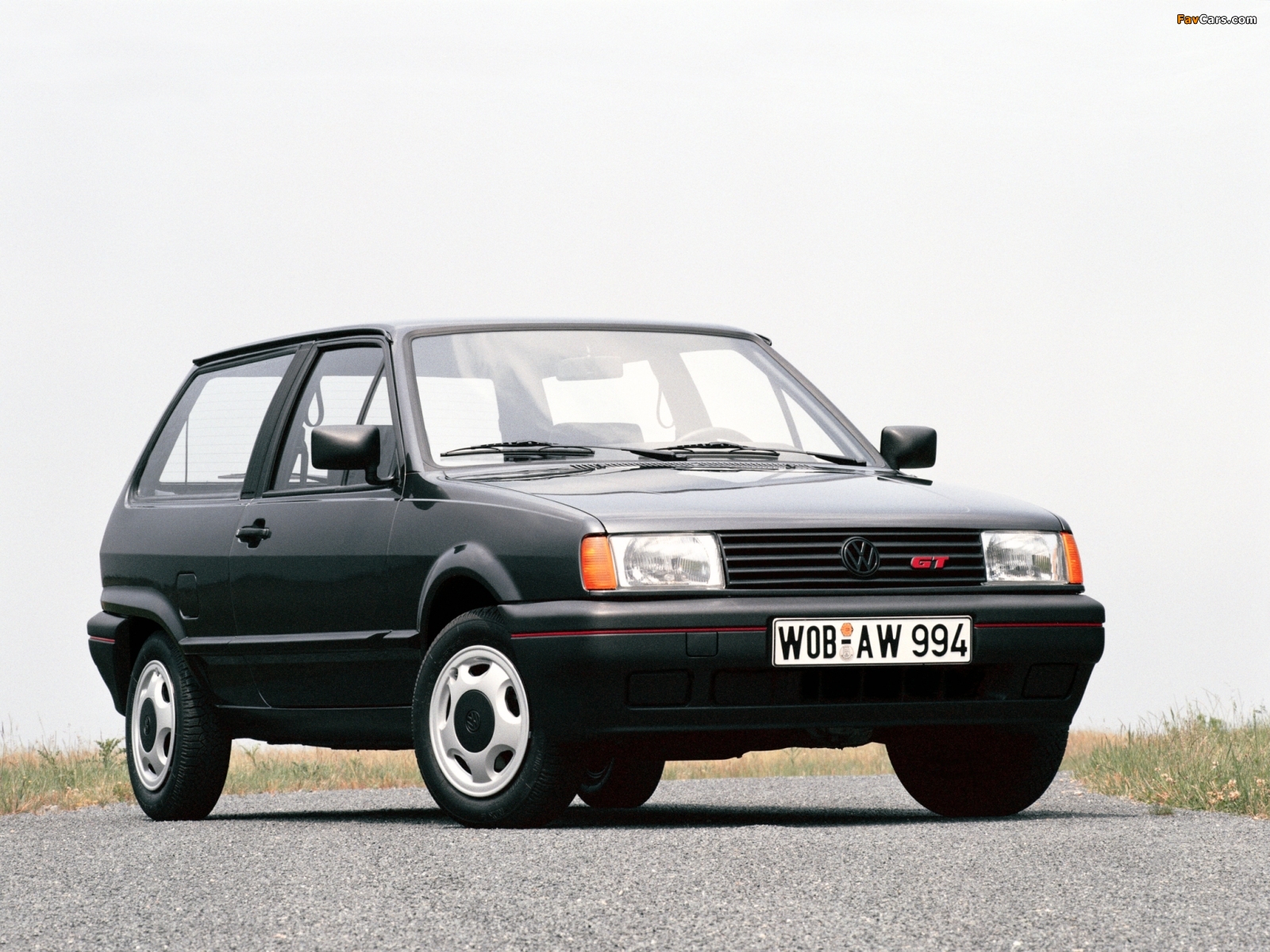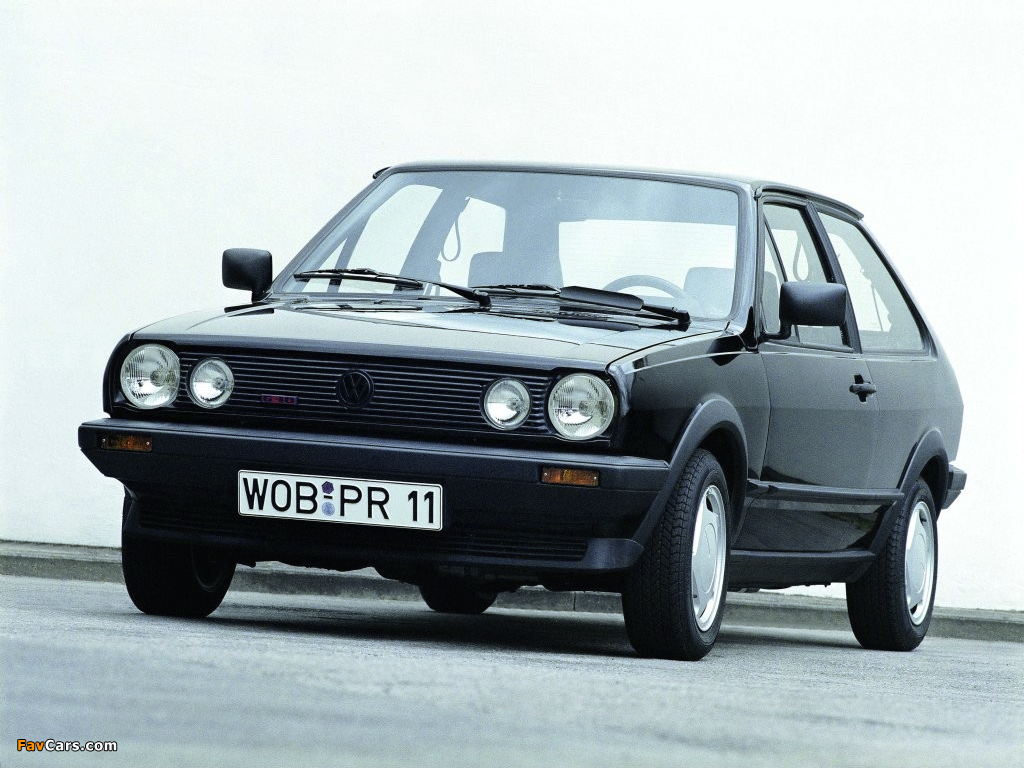 For the second-generation, Volkswagen decided to broaden out the Polo range and added a small estate version, which has since been nicknamed 'bread van' for its looks. Never mind the name, this is a superbly practical small car with loads of luggage space. If you don't fancy this model, there's still the hatch and awkwardly styled saloon to pick from.
How much is a Volkswagen Polo Mk2?
The Mk2 Polo is much more sought after than its predecessor and, in particular, the estate model. Many have fond memories of this car from childhood, which drives its collectability. As a result, prices for well preserved models start at £4000, while even scruffy 'bread vans' will cost £2000. Other Mk2 Polo models can be had from £1500. The rare G40 supercharged hot hatch costs from £10,000 in a perfect state.
What's the best Volkswagen Polo Mk2 to buy?
Unless you have a fondness for the hatch or saloon, the estate version of the Polo is the one to have. It looks good, have space for four in the cabin and a generous boot. It's also more than capable of working for its living as an everyday car with low running costs.
Is a Volkswagen Polo Mk2 reliable?
Volkswagen built so much of its reputation on this generation of Polo, as well as its Golf and Passat models. They were very well put together and have a solidity that other superminis of the age couldn't come close to. The engines are simple to look after and most parts are still available off the shelf to keep them running sweetly.
---
Volkswagen Polo Mk1 (1975 - 1981)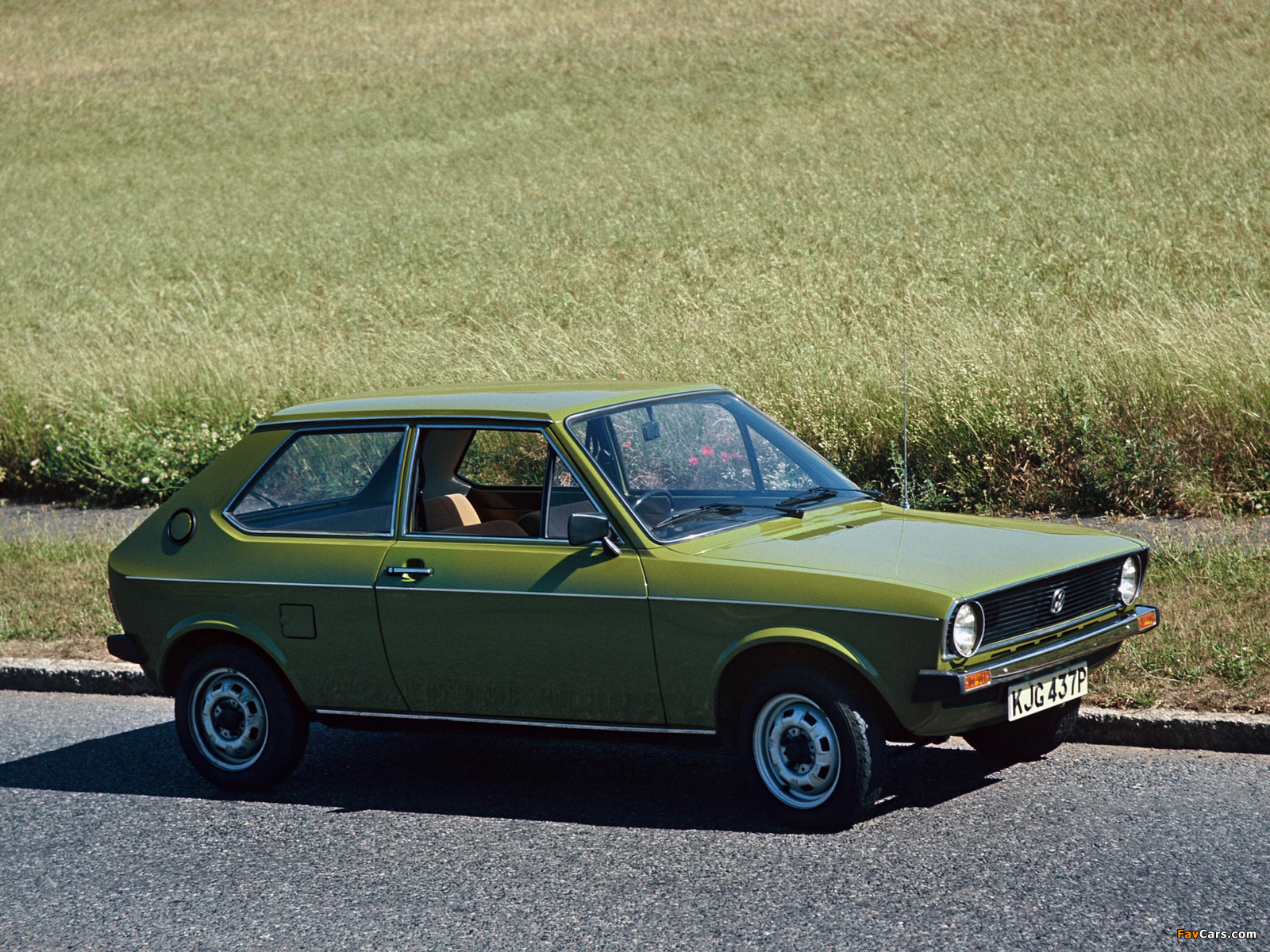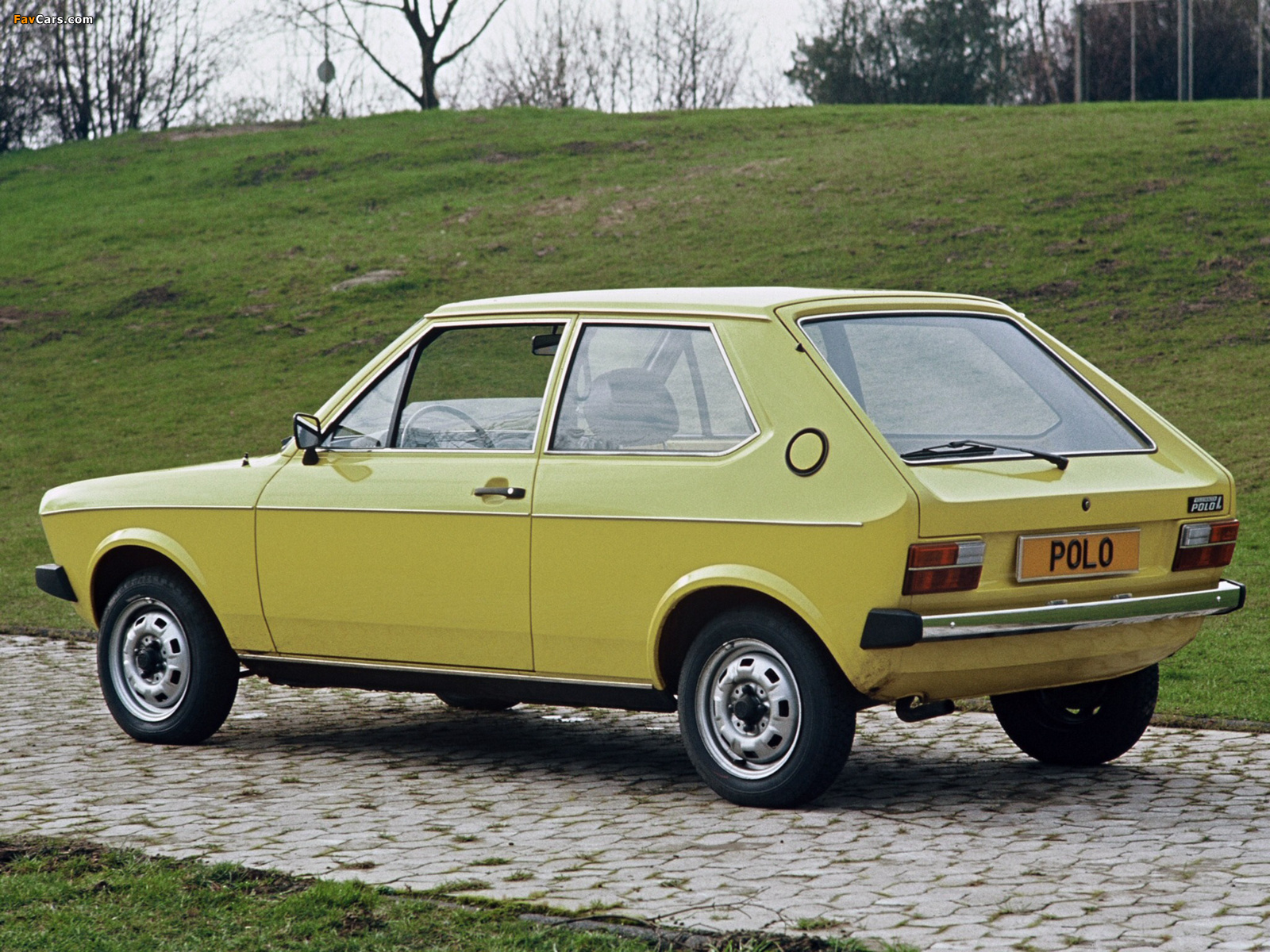 Following on from the success of the Golf that it launched in 1974, Volkswagen added to its affordable small car line-up with the Polo in 1975. The formula was much the same as for the Golf, just with a supermini rather than a family hatch. The crisp lines of the Polo put it right into contention with the Ford Fiesta that arrived a year after the VW went on sale. Like the Ford, the Polo was only offered as a three-door hatch to begin with, but it made up for this with a wide range of frugal engines.
How much is a Volkswagen Polo Mk1?
The first-generation Volkswagen Polo has not succumbed to the hefty prices being asked for contemporary Golf models. This makes the Polo Mk1 a shrewd classic buy and one that you can still use on a regular basis as it remains a very practical car. Expect to pay from £3000 for a very well sorted and tidy car.
What's the best Volkswagen Polo Mk1 to buy?
The 1.0-litre petrol engine makes for the most usable Mk1 Polo as it has enough power to keep pace with modern traffic and deliver decent economy. Cars from mid-1979 received a mild facelift, while the Derby was a saloon version of the three-door hatch – the hatch is the better looking and more practical choice.
Is a Volkswagen Polo Mk1 reliable?
Next to most cars built during the same period, the Volkswagen Polo seemed to come from another planet for reliability. It is built to a very high standard and, with some basic routine maintenance, it will have no trouble working all year round. Parts are still available from VW and not expensive, and there's a strong community of owners to help too.
---