Cheapest family cars to insure 2022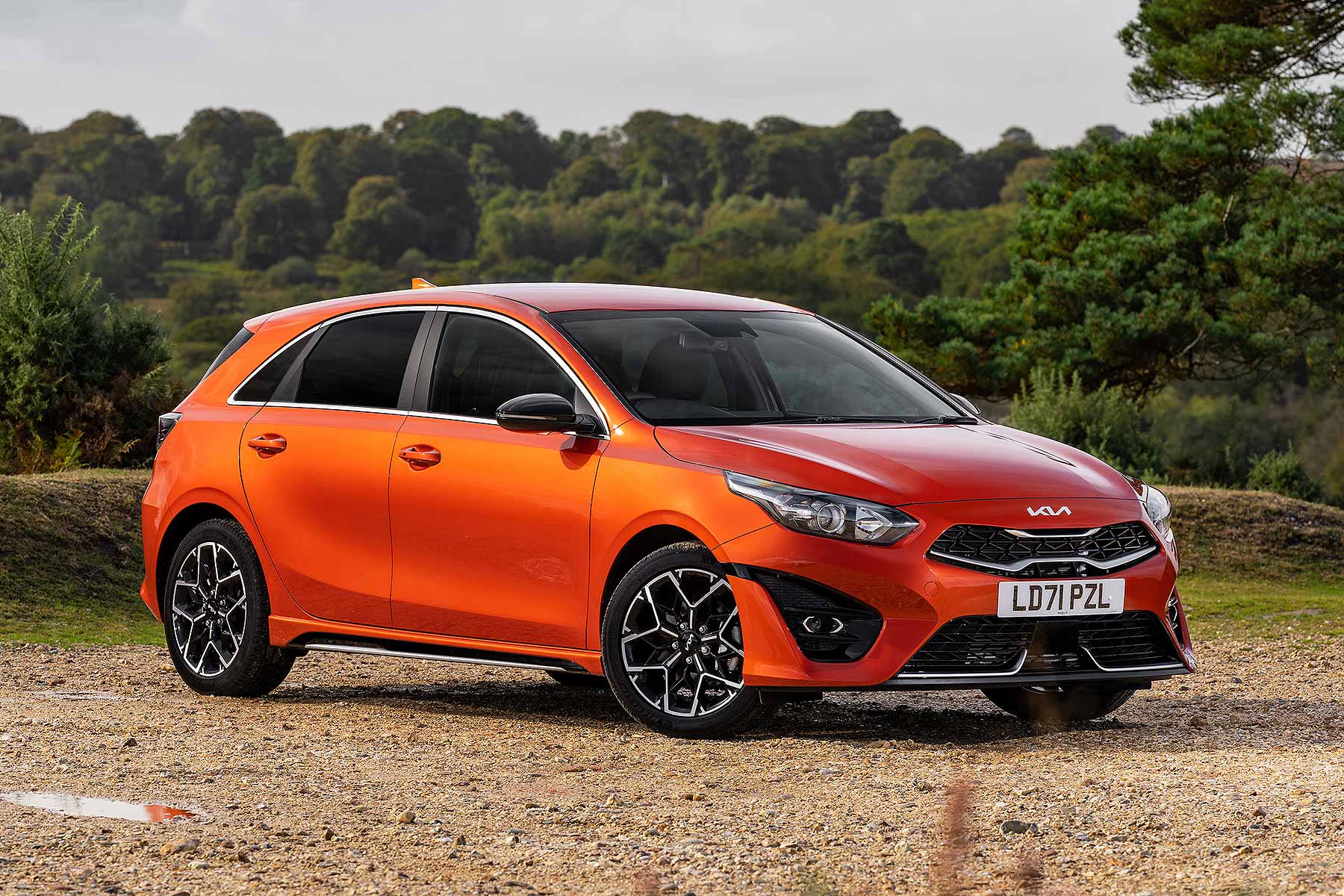 Car insurance is a legal essential, but not something that anyone relishes paying for each year. You'll be pleased you have car insurance if the worst happens – but if not, it's an expense most of us could do without.
When it comes to car insurance, why not give yourself the best chance of paying as little as possible? You can achieve this by choosing a car that is cheap to insure in the first place. This means buying a model with a low insurance group rating.
For families, it's even more important, as there are enough drains on the collective budget already. You need a family car for day-to-day life, but don't want a wilting car insurance renewal to pop through the door each year.
That's why picking one of the cheapest family cars to insure could save you a fortune. Here, we reveal our 10 top choices.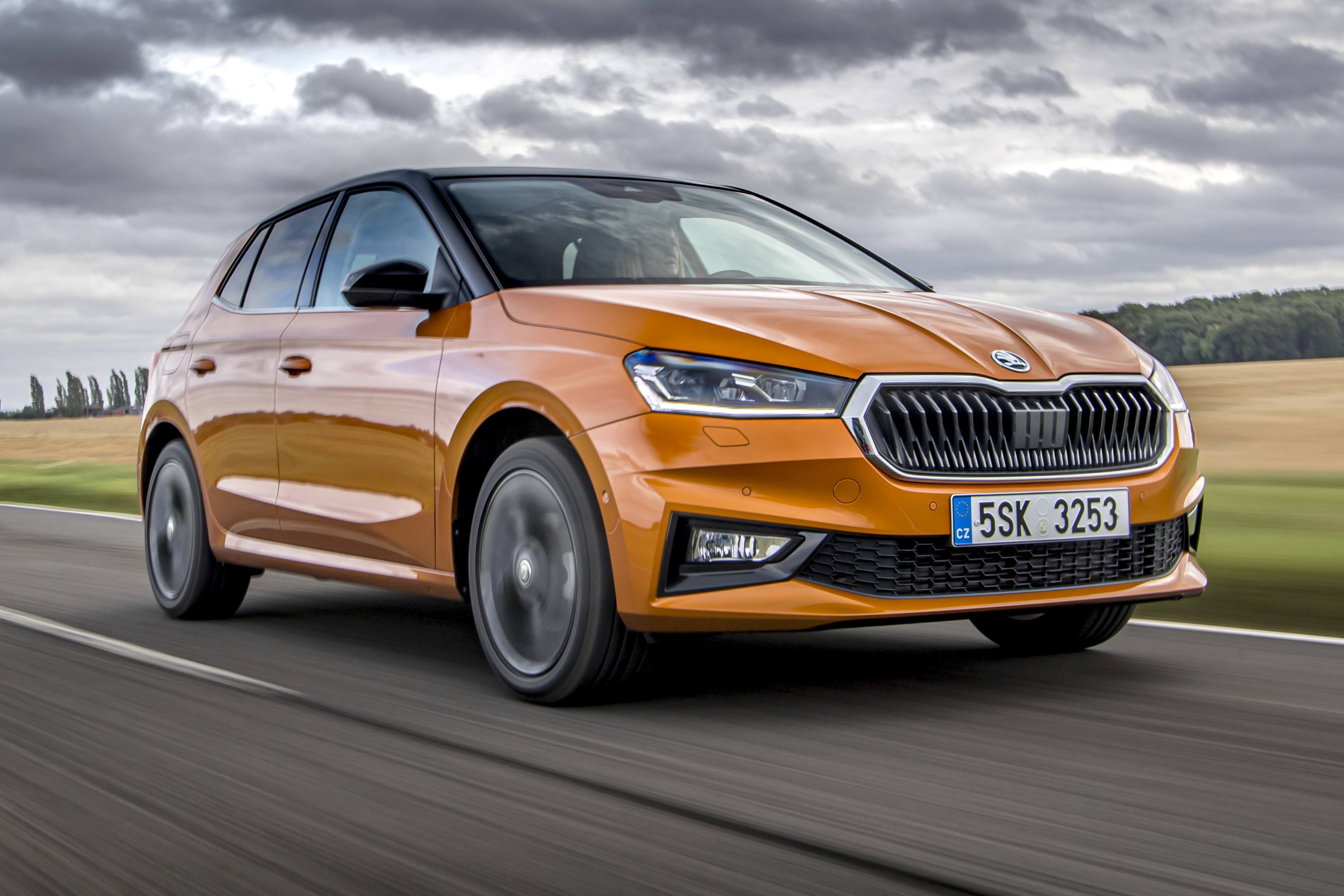 Skoda Fabia
Think the Skoda Fabia supermini isn't large enough for your growing family? Think again, because the latest model is bigger than ever. It has adult-friendly rear-seat space and a boot that is, literally, the same size as a Volkswagen Golf's. Even better, it's incredibly cheap to insure, with the entry-level 1.0-litre MPI S model boasting an eyebrow-raising group 2 insurance rating. OK, you have to go without a turbocharged engine, so it won't be quick against the clock, but you'll see the benefits each time you fill up. Even this variant has just enough standard equipment, making it a super way to save money and offset the ever-rising cost of living.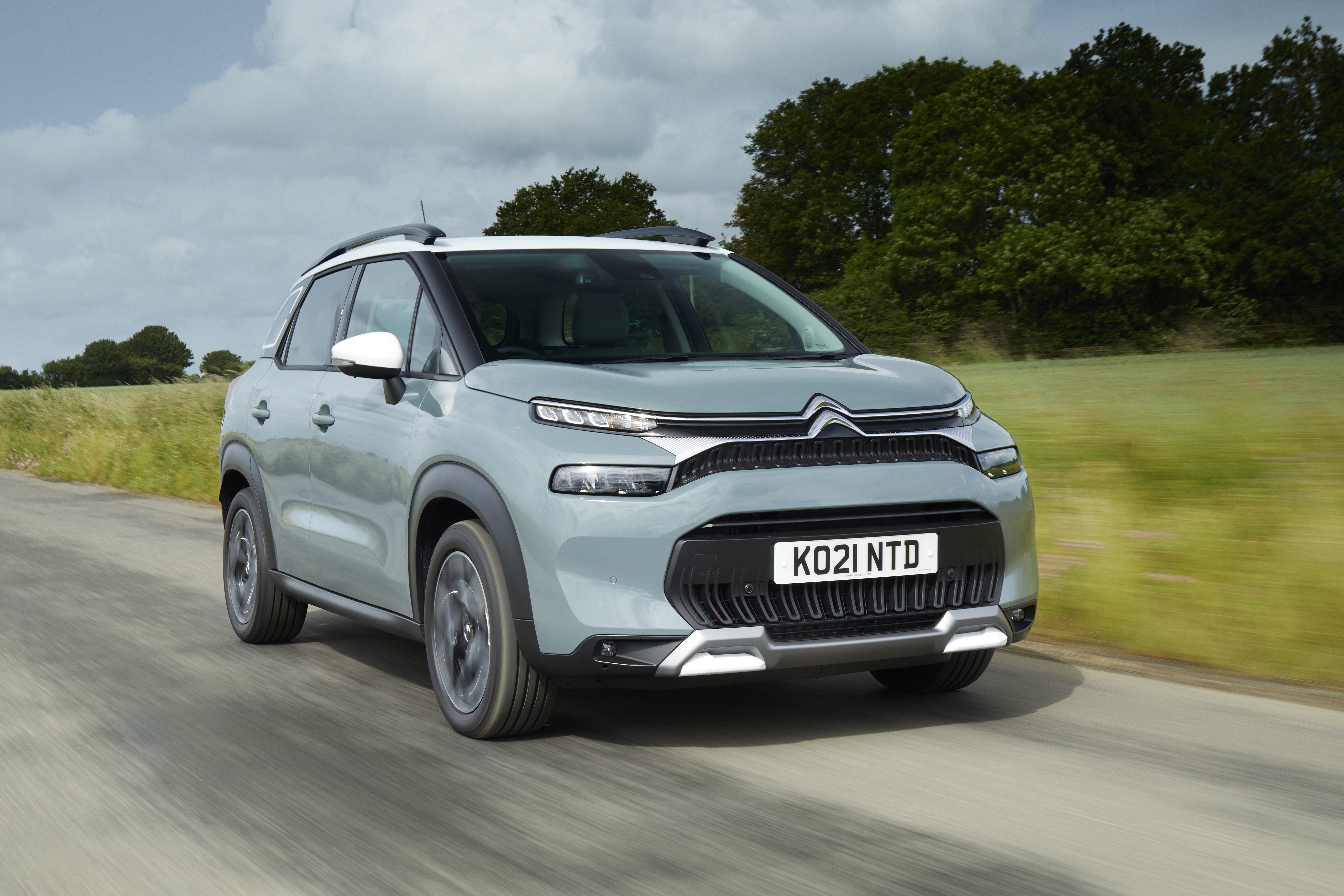 Citroen C3 Aircross
The C3 Aircross is Citroen's small family SUV, with a high-riding body that offers decent space inside and a generous 410-litre boot. It's particularly good value these days, with the C-Series Edition grade starting from just £17,000 (less than the Fabia featured above). The cheapest to insure is the Puretech 82 version, which has a group 6 insurance rating – not bad for a punchy turbocharged engine that has enough oomph for family life. The C3 Aircross has a particularly smooth ride, with good refinement and ultra-comfy seats, which serves as a nice contrast to many 'sporty' SUVs and helps make driving that bit more relaxing.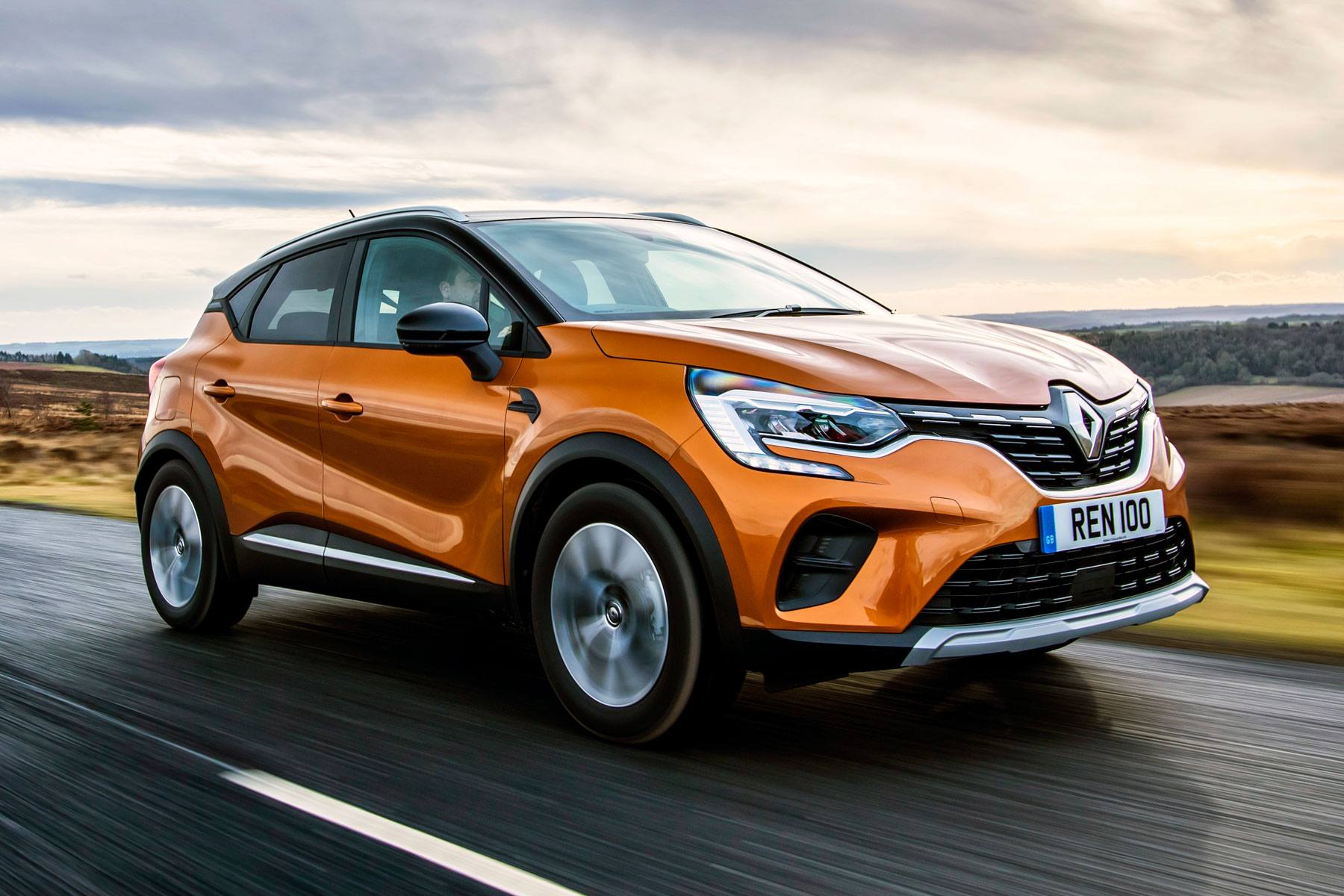 Renault Captur
The Renault Captur is the trendier alternative to the Citroen C3 Aircross. It has elegant lines and a more upmarket appearance, enhanced on the move by distinctive LED running lights. It's light and airy inside, with OK rear-seat space and a practical boot. Pick the 1.0-litre TCe 90 engine – which you should, as it's a super little motor, with impressive economy and performance – and an affordable group 7 insurance rating will be yours. This covers all Captur grades, too: if you can stretch to it, even the range-topping variant still benefits from affordable car insurance. The Captur has a strong Euro NCAP score, which is reassuring on the safety front, and it drives in an easygoing way.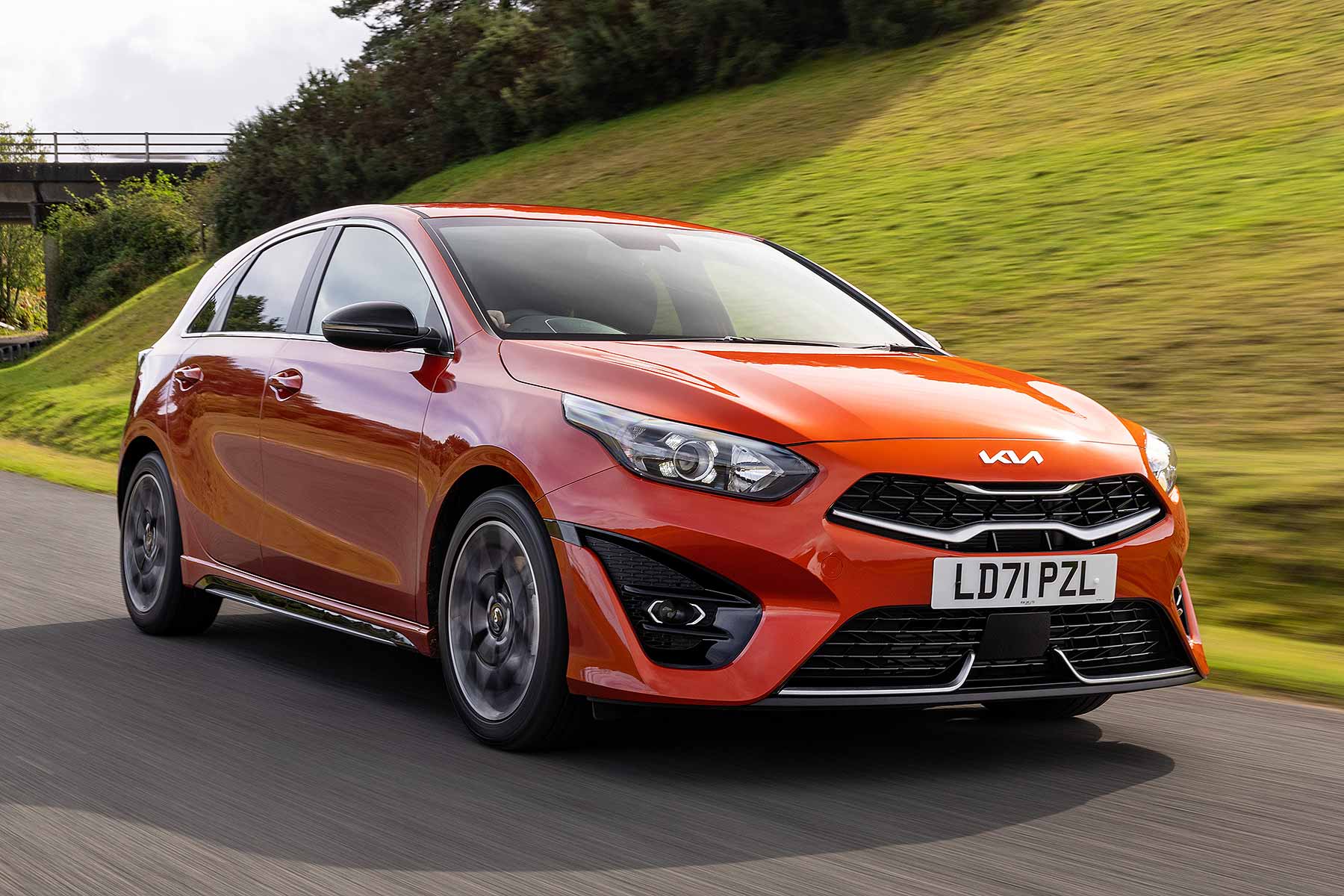 Kia Ceed
A roomy five-door hatchback, the Kia Ceed has recently been facelifted, gaining a distinctive front end and the use of Kia's modern new logo throughout. A stylish selection of colours includes the fashionable bright metallic orange seen here. The Ceed is family-friendly inside, with a well laid-out cabin and a Volkswagen Golf-beating 395-litre boot, while the 1.0-litre turbo engine is more than ample for everyday driving. It has the added benefit of affordable group 8 car insurance in entry-level '2' grade as well – and even this version has all the extras you need as standard. Kia's seven-year new-car warranty also continues to impress.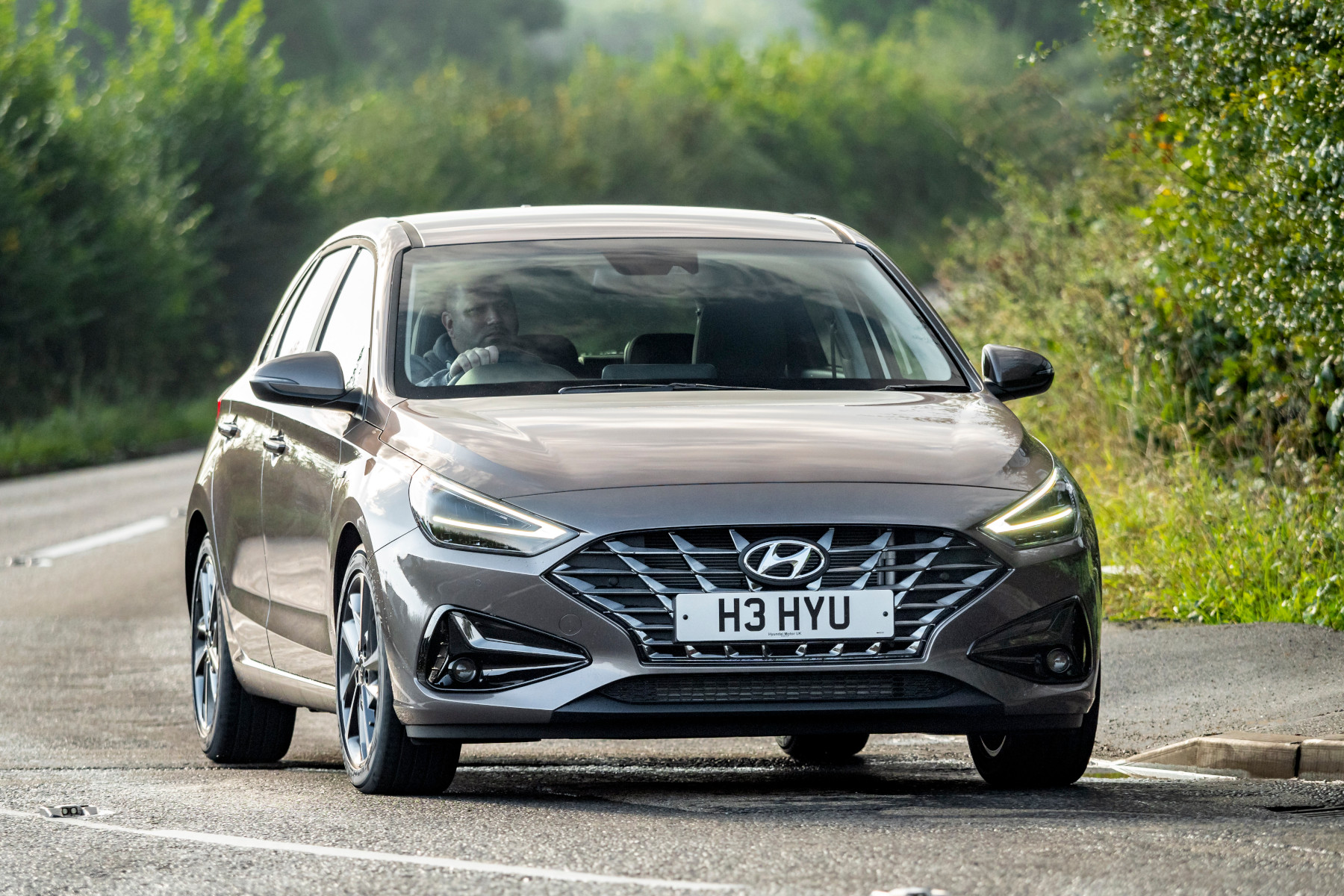 Hyundai i30
The Hyundai i30 is the sister car to the Ceed. Whereas the Kia is a bit sportier and more dynamic, the i30 focuses on refinement, with ride comfort that is among the best in the class. It's a sturdy and relaxing car to drive over long distances, with ample power provided by the 120hp 1.0-litre petrol engine. And if you want to combine these qualities with a sporty exterior appearance, choose the N-Line grade, which apes the visual appeal of the well-received i30 N hot hatch. However, thanks to a group 8 insurance rating, it doesn't share the latter's frightening annual car insurance premiums.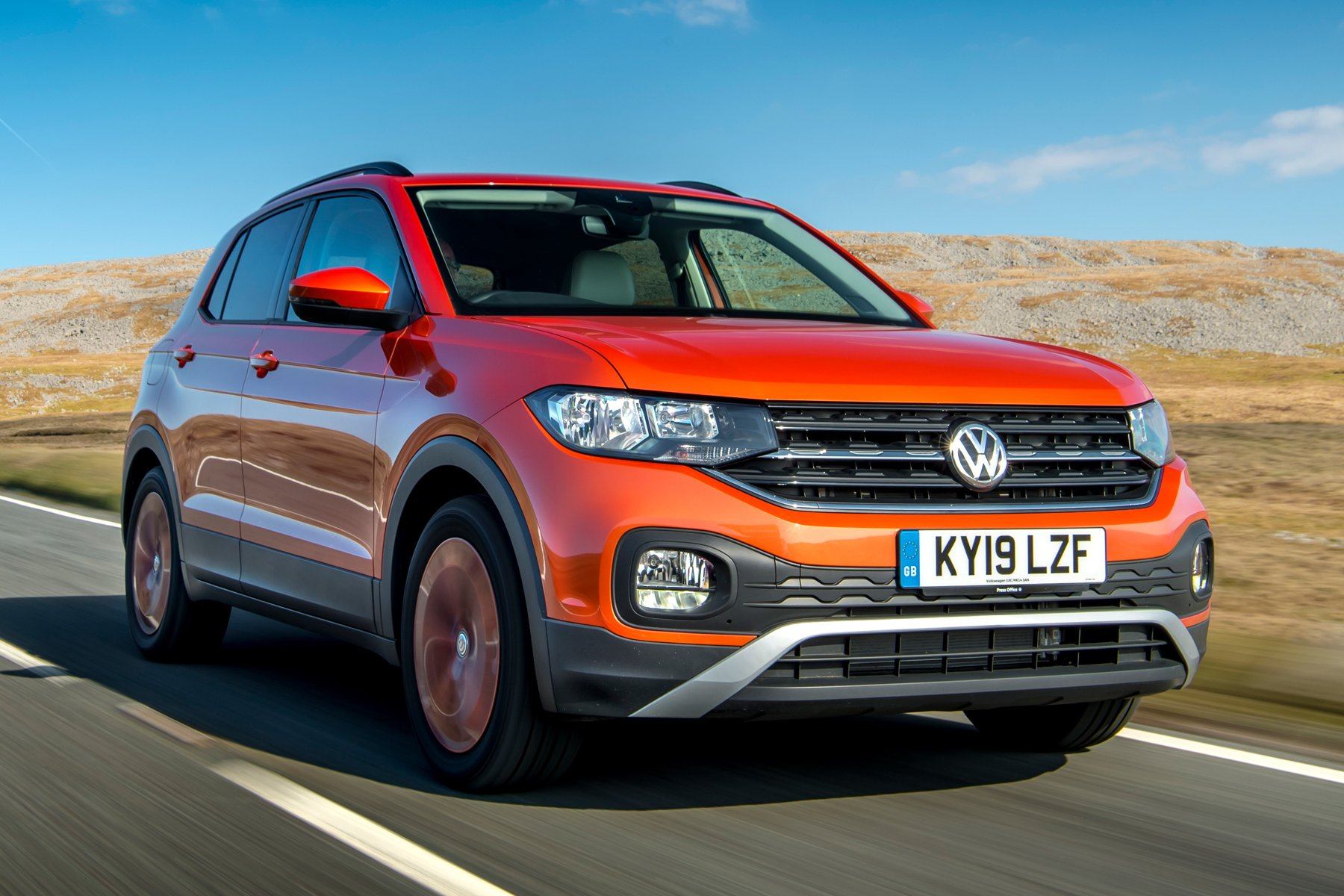 Volkswagen T-Cross
The T-Cross is the smallest SUV in Volkswagen's expansive line-up. It is derived from the Polo supermini, but has a taller and boxier body, which provides decent rear-seat space and a much larger boot. Quality feels good, refinement is excellent and even the 1.0-litre TSI turbo petrol engine is fine. Choose the TSI 95 S version and you will enjoy affordable annual car insurance thanks to a group 9 rating, while the youthful style and good reputation of the T-Cross mean good retained values. These help make it cheaper each month on a new-car PCP finance scheme.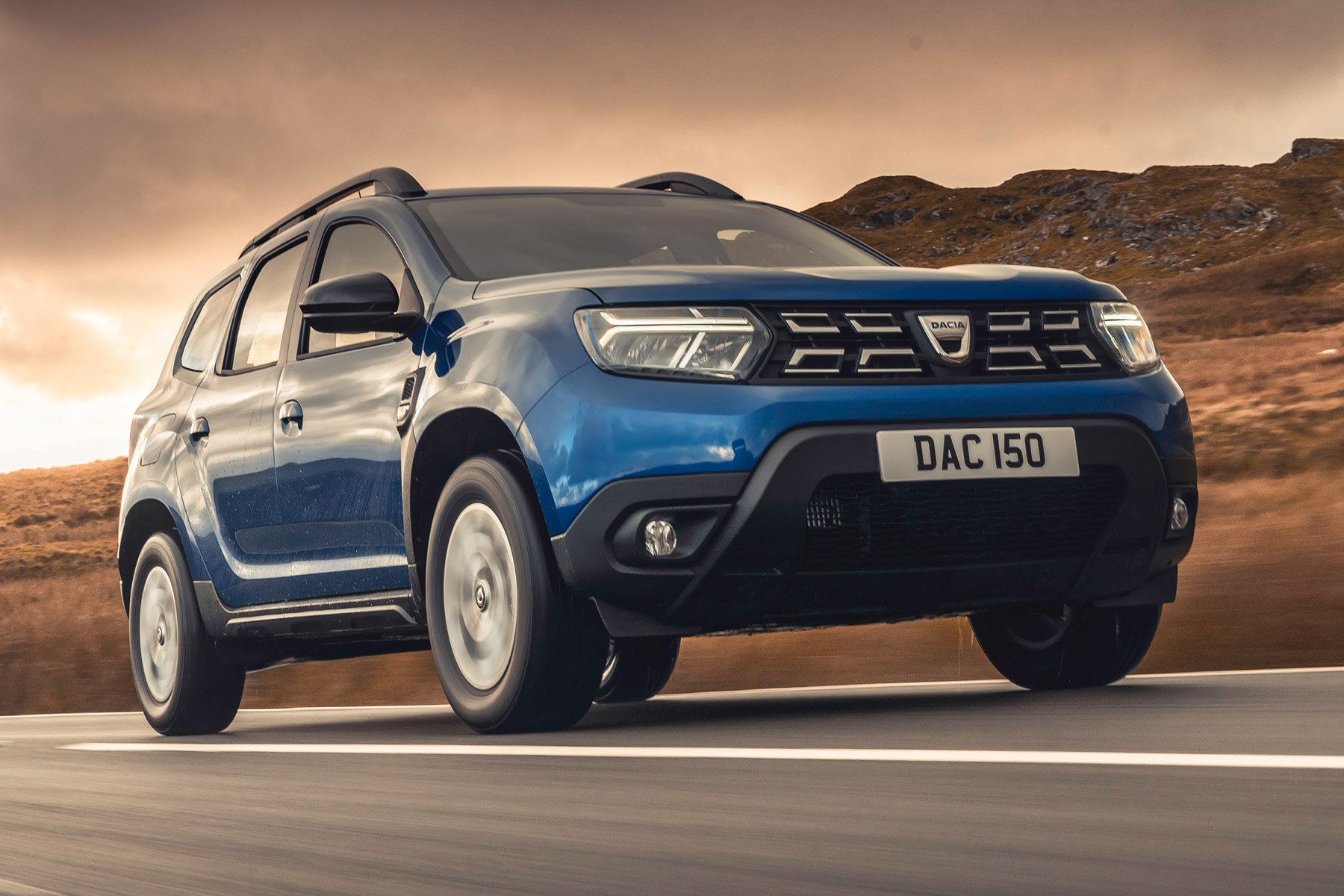 Dacia Duster
The Dacia Duster is the best-value new family car you can buy. Prices start from less than £15,000, which is pretty exceptional for an SUV with a confident, high-set stance and an extremely roomy interior for up to five people. You even now get air conditioning as standard on the basic model. The cheapest to insure is the 1.6-litre SCe 115, rated in group 9, but we'd rather move up a group to the punchier, easier-to-drive 1.0-litre TCe 110 engine. It is turbocharged, so has stronger pulling power, making it a better everyday car. It's probably a more fuel-efficient machine in the real world, too.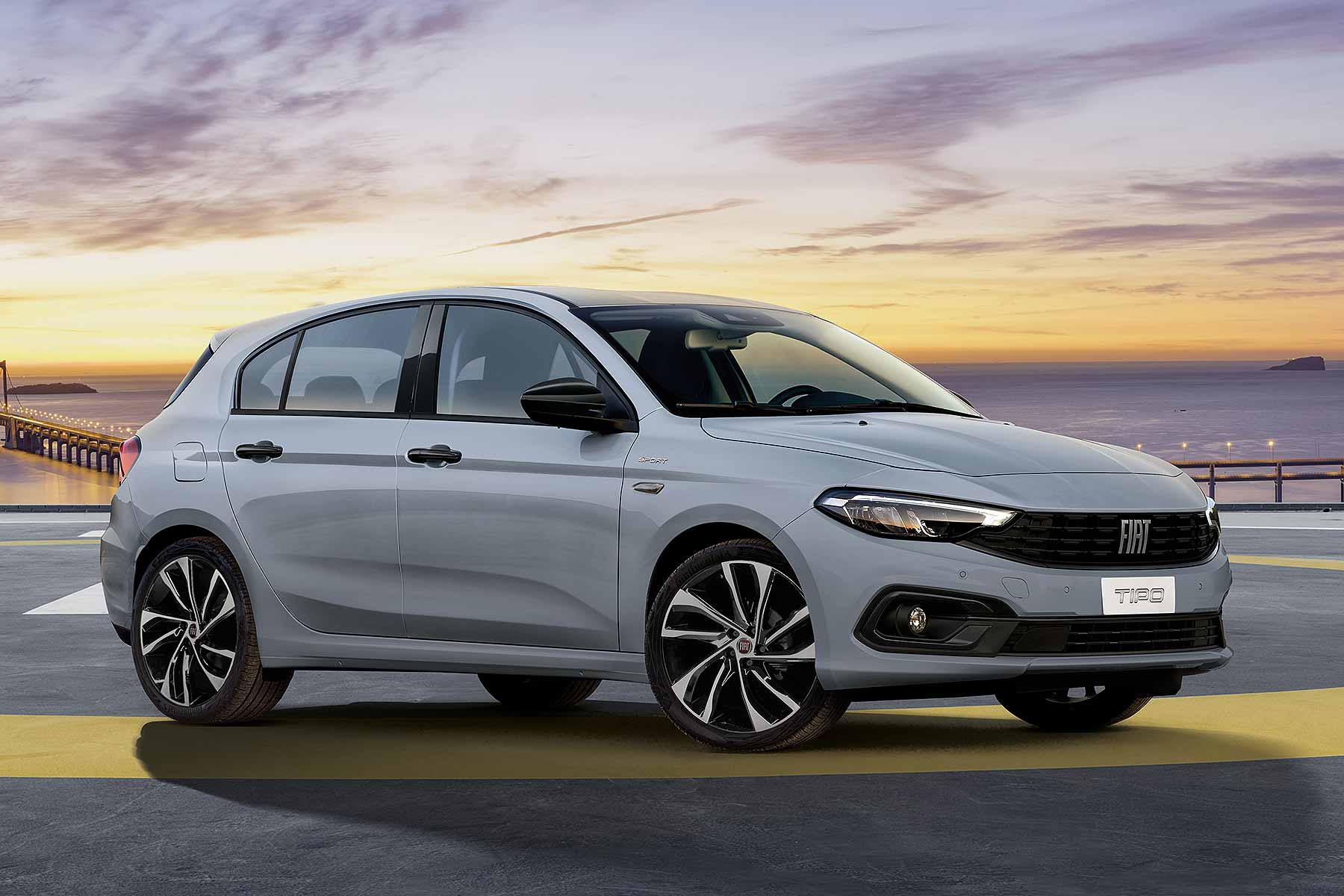 Fiat Tipo
A rare new Fiat that isn't focused on retro style, the Tipo is a no-nonsense family-sized five-door hatchback. It was facelifted a little while back, gaining the distinctive new Fiat logo also seen on the head-turning 500 Electric city car. You can even get an SUV-inspired Tipo Cross version, but we'd stick with the regular one and, in 95hp 1.0-litre turbo petrol guise, enjoy a reasonable group 10 car insurance rating. The Tipo is engineered to be robust and reliable, as a sensible car for high-mileage drivers, and this helps to keep running costs in check.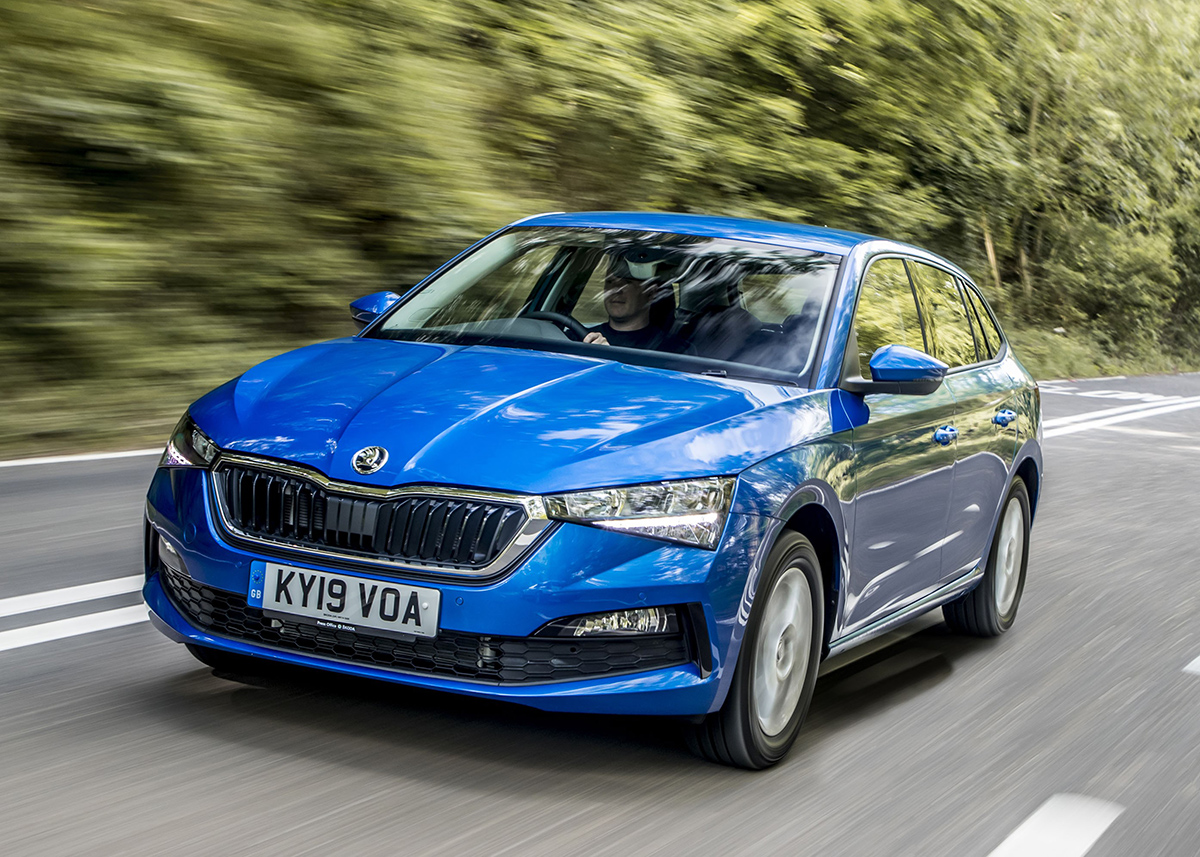 Skoda Scala
The Scala hatchback is a larger car than the Fabia, but smaller than the huge Skoda Octavia. Its key draw is affordable prices, starting from around £18,000, along with a massive 467-litre boot. If you're looking for the maximum load space for the money, look no further. The efficient 95hp 1.0-litre TSI petrol engine has decent pulling power and isn't out of its depth on the motorway. You'll also warm to it further thanks to a group 10 insurance rating, compared to group 13 for the slightly livelier TSI 110. The straightforward engineering of the Scala means it's proving reliable, adding to its family-friendly appeal.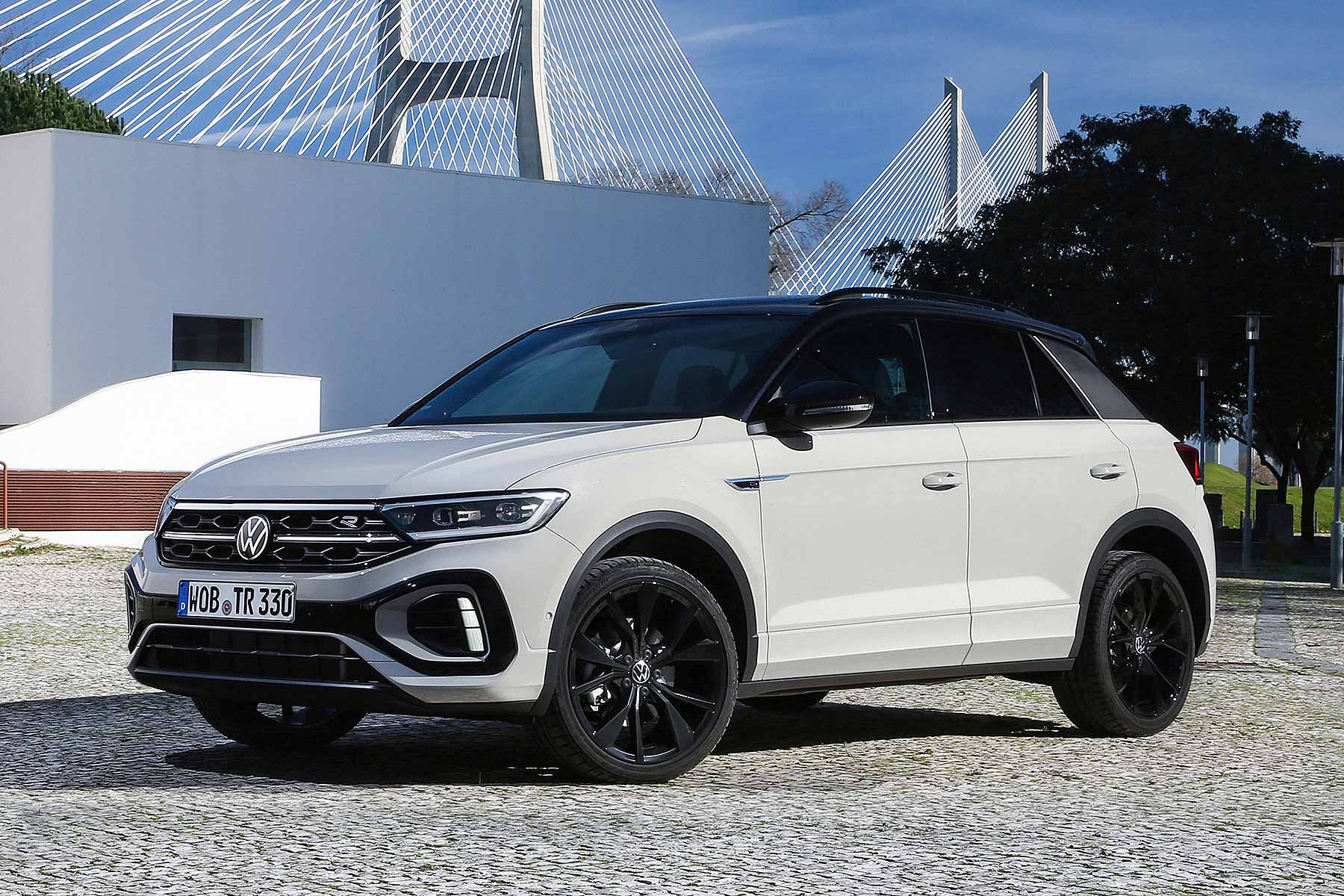 Volkswagen T-Roc
The T-Roc is a visually outgoing family SUV that sits above the T-Cross. Volkswagen says it appeals to people who want sporty looks and plenty of customisation; the amount of colour and trim combinations is impressive. It has recently been facelifted, bringing yet more colours and better interior quality. Those who want to save on car insurance should look to the 110hp 1.0-litre TSI S petrol or the 115hp 1.6 TDI diesel. Both have a competitive group 10 car insurance rating, which isn't bad for something in the same sector as the popular Golf hatchback. If we had to choose, we'd go for the TSI, which is cheaper to buy than the diesel.
Which type of car is cheapest to insure?
To get cheaper car insurance, you're typically looking at small-engined cars with sensible power outputs, usually less than 100hp. Thanks to modern turbocharged engine tech, these are still effective enough in everyday driving, thanks to their good mid-range power. SUVs generally cost a bit more to insure than family cars, as they're larger and more visually appealing, while mainstream car brands are less costly than more desirable premium marques.
Which is the lowest car insurance group?
The lowest car insurance group is 1. The full groupings, as defined by the Association of British Insurers (ABI), run from 1 to 50. Naturally, cars in group 50 cost a fortune to cover, but most cars fall into the range from 10 to 25. For the same model of car, insurance groups can vary significantly, depending on performance. A Volkswagen Golf R will be much more expensive to insure than a 1.0-litre Golf TSI, for example. As our research shows, you can still get a decent family car that will prove cheap to insure without making too many compromises. 
Are newer cars cheaper to insure?
There's no hard-and-fast rule that says newer cars are cheaper to insure than older models. They do have several things in their favour, though. They benefit from the latest in car security tech, for example, making them harder to steal. Their active safety assistance features are also better at avoiding accidents in the first place. And they'll have the best support from the manufacturer, meaning it will be easier to source parts in the event of an accident. All of these factors help to keep car insurance premiums in check.
More car insurance guides
More expert car guides