Best hybrid cars 2022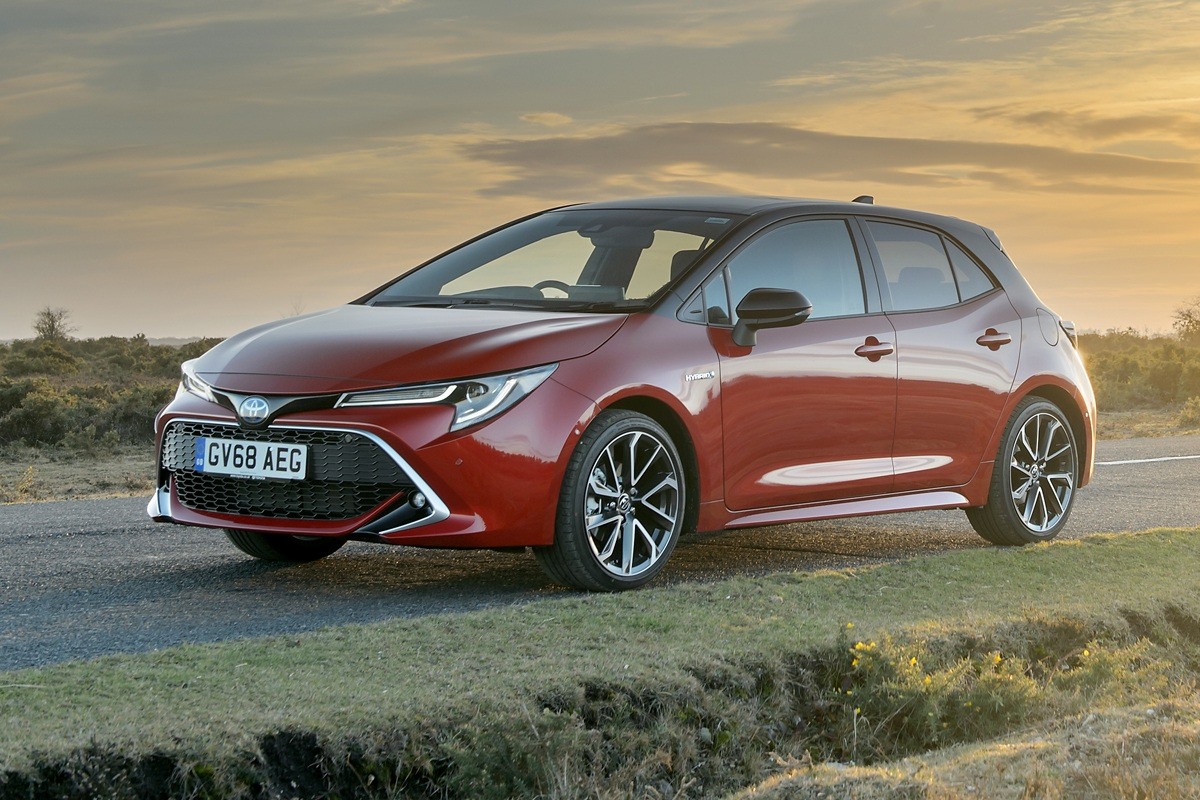 Hybrids are a great stepping stone for those looking to make their first move into electrified cars.
Also known as 'self-charging' hybrids, their key selling point is that they don't need to be plugged in – their batteries are charged by recovering energy during braking. They are therefore ideal for those who don't have easy access to off-street parking.
However, they still offer a degree of pure electric running, particularly at slower speeds. They also allow the engine to shut down when you lift off the accelerator, even on the motorway.
The result is a high proportion of an average journey being driven in zero-emissions EV mode, which not only helps the environment, but helps reduce fuel consumption.
We've picked out 10 of the best hybrid cars. They will help set you on the path to the government's 2030 ban on new petrol and diesel cars.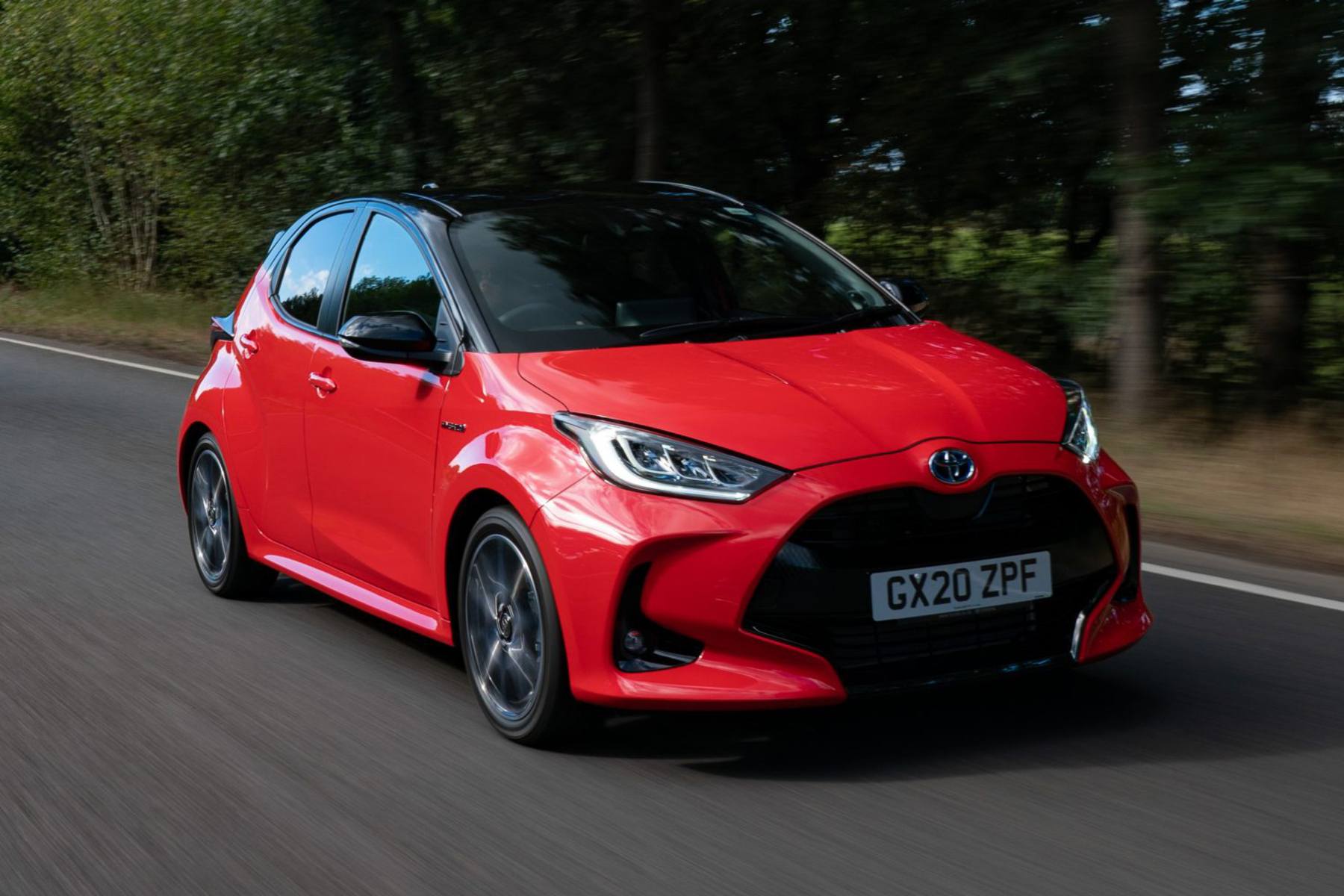 Toyota Yaris
The Yaris is a very popular supermini in the UK. The latest version is available solely as a hybrid, using Toyota's well-proven hybrid electric drive. Here, it combines a fuel-efficient three-cylinder 1.5-litre engine with an electric motor and CVT automatic gearbox. Yaris owners report regularly seeing more than 50 percent of each trip driven in EV mode, which helps deliver fuel economy of more than 50mpg in everyday use. The latest Yaris is a funky-looking car, too – its bold and sporty design is anything but dull. Its interior has a quality, long-lasting feel as well.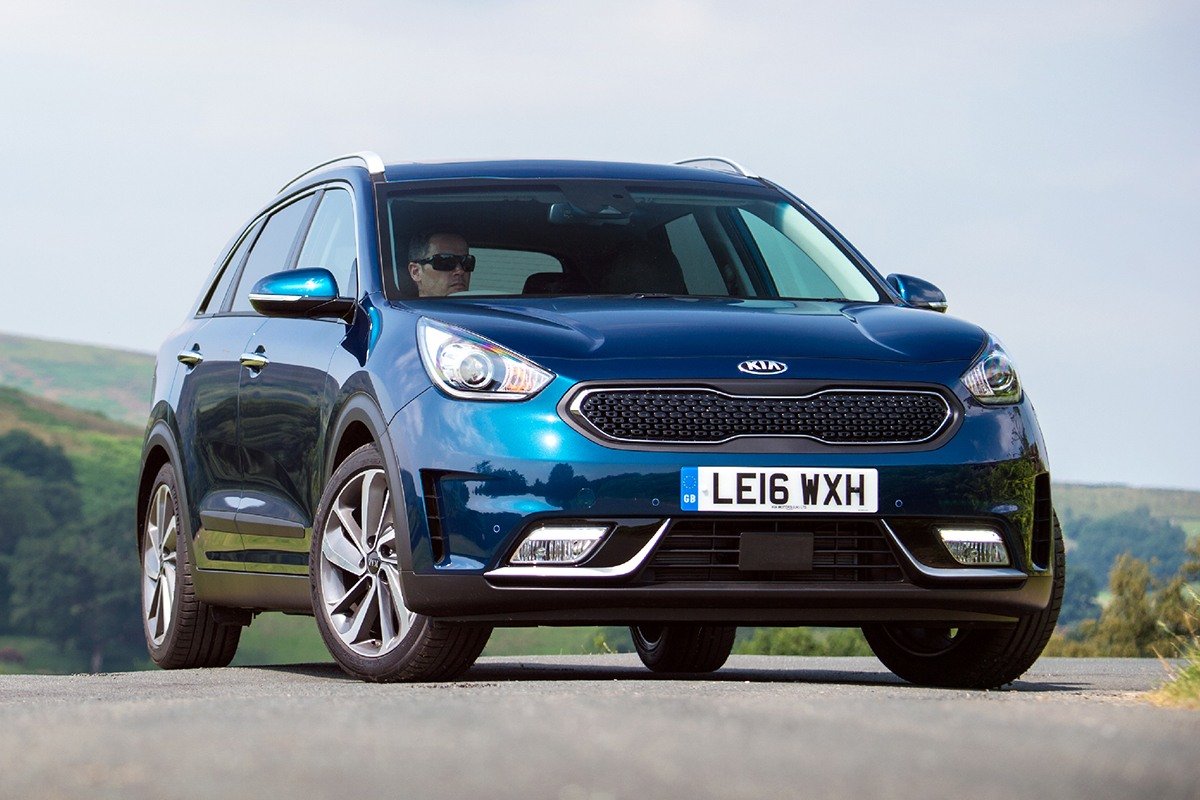 Kia Niro
The Kia Niro is being replaced later in 2022, but the current model is still proving popular – helped by a combination of affordable prices and family-friendly space. The cheapest Niro is the hybrid variant, which is capable of averaging nearly 59mpg. You can also get plug-in hybrid and electric e-Niro versions. An easy car to drive, the Niro hybrid is well equipped, and the latest models boast a crisp, high-resolution infotainment system. You can even get luxuries such as a premium sound system, plus seats that are both heated and air conditioned. Kia's seven-year warranty is a strong draw, too.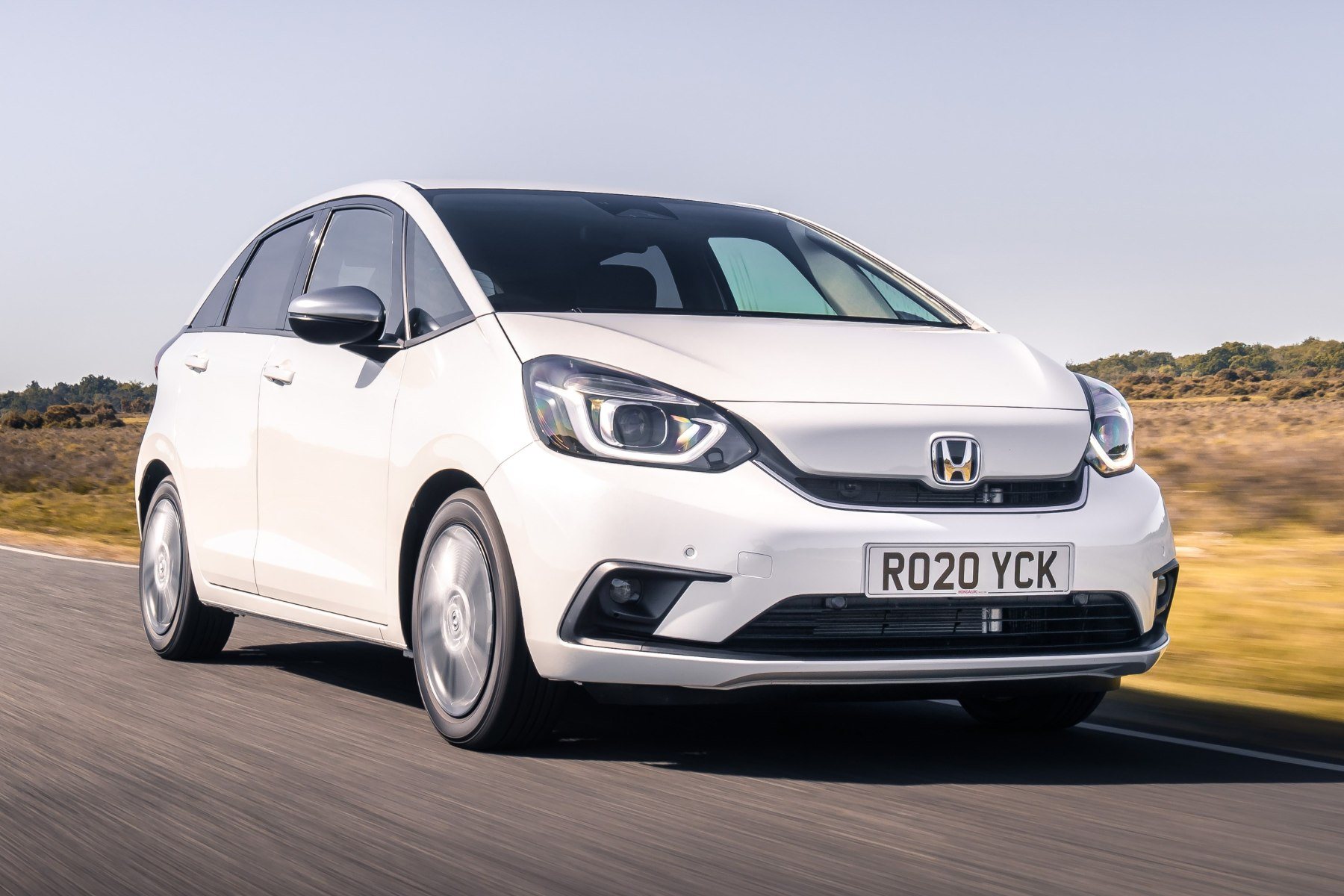 Honda Jazz
The latest Honda Jazz uses a hybrid drivetrain rather than the previous car's standalone petrol engine. It is a so-called twin-motor system: the engine drives a generator, which produces electricity to drive a motor that turns the wheels. Because they can work independently, it allows the engine to be shut down frequently, even at motorway speeds, which helps improve fuel efficiency and cut emissions. The latest Jazz has styling cues from the bold Honda e electric car on the outside, and a higher quality interior featuring plenty of space and excellent visibility. The clever Honda Magic Seats extend flexibility for carrying bulky items.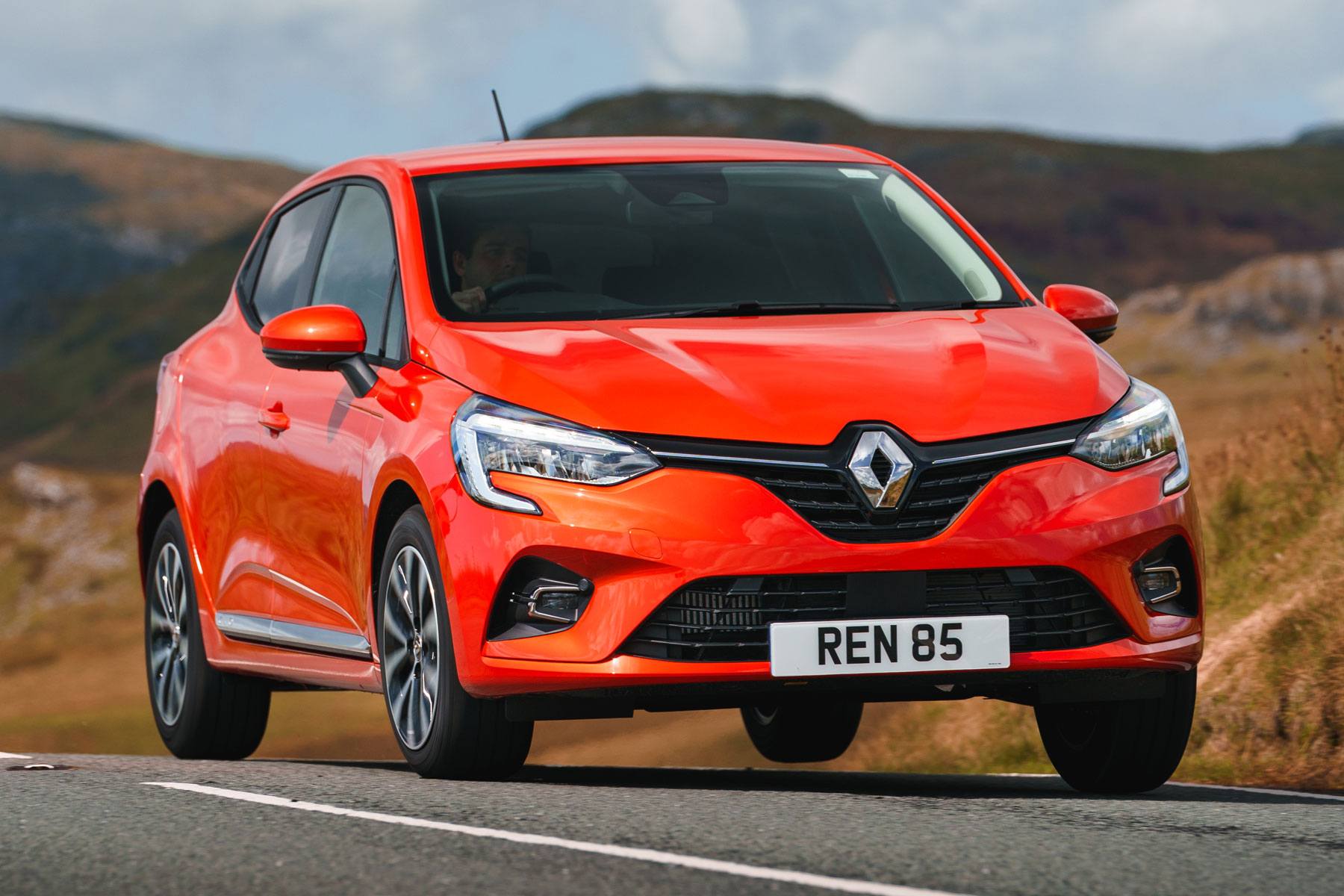 Renault Clio
Renault calls its hybrid system 'E-Tech', and the Clio E-Tech pairs a 1.6-litre petrol engine with an electric motor. It has a really clever gearbox, inspired by the company's work in Formula 1, that allows a high degree of autonomy. The result is an ability to drive regularly as a pure electric car in the city, and also shut down the engine at motorway speeds when demand is low. Other than the fuel-efficiency benefits, the E-Tech version is just like other Clios: good-looking, nicely-designed inside and engaging to drive, with nimble handling and light steering.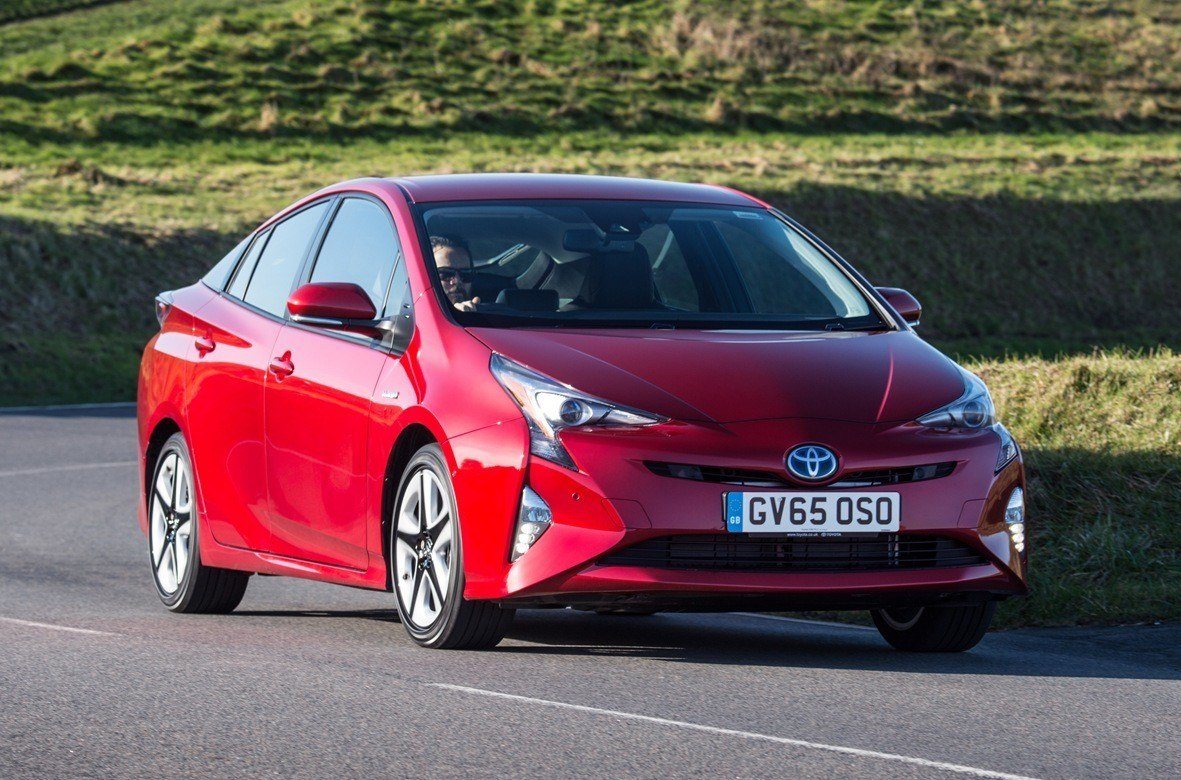 Toyota Prius
The Toyota Prius is the original hybrid car. It was first launched back in the 1990s, and there have been several iterations since then. This latest Prius is the largest yet, and has the most distinctive styling, with an aero-honed body and eye-catching LED rear lights. Inside there are dual electronic displays on the open-plan dashboard, and better levels of spacious practicality than previous versions of the car. It has a very comprehensive set of active safety assistance systems, too. Fuel economy is excellent, CO2 emissions are low, and the Prius remains an extremely easy car to drive, not to mention a very reliable one.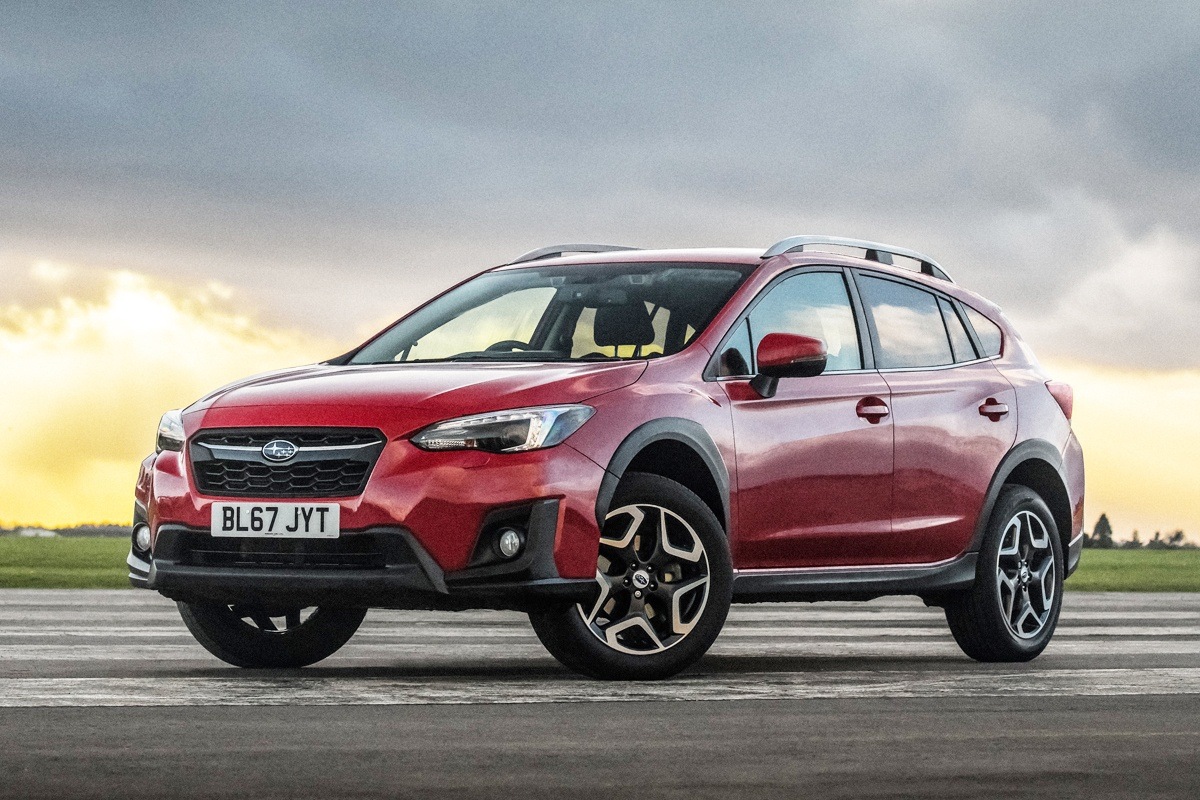 Subaru XV e-Boxer
Need a hybrid that also comes with permanent all-wheel drive for grippy traction in all weathers? How about one shaped like a high-riding SUV, with tough body cladding to shrug off the worst a green lane can throw at it? You're not exactly spoilt for choice, but Subaru is one brand offering a hybrid 4x4. The XV e-Boxer matches a 2.0-litre flat-four petrol engine with an electric motor and CVT gearbox for fuel-saving motoring, no matter what the surface below. The robust and reliable XV has a good standard spec, a simple model range and an excellent safety score, thanks to a comprehensive array of active safety tech.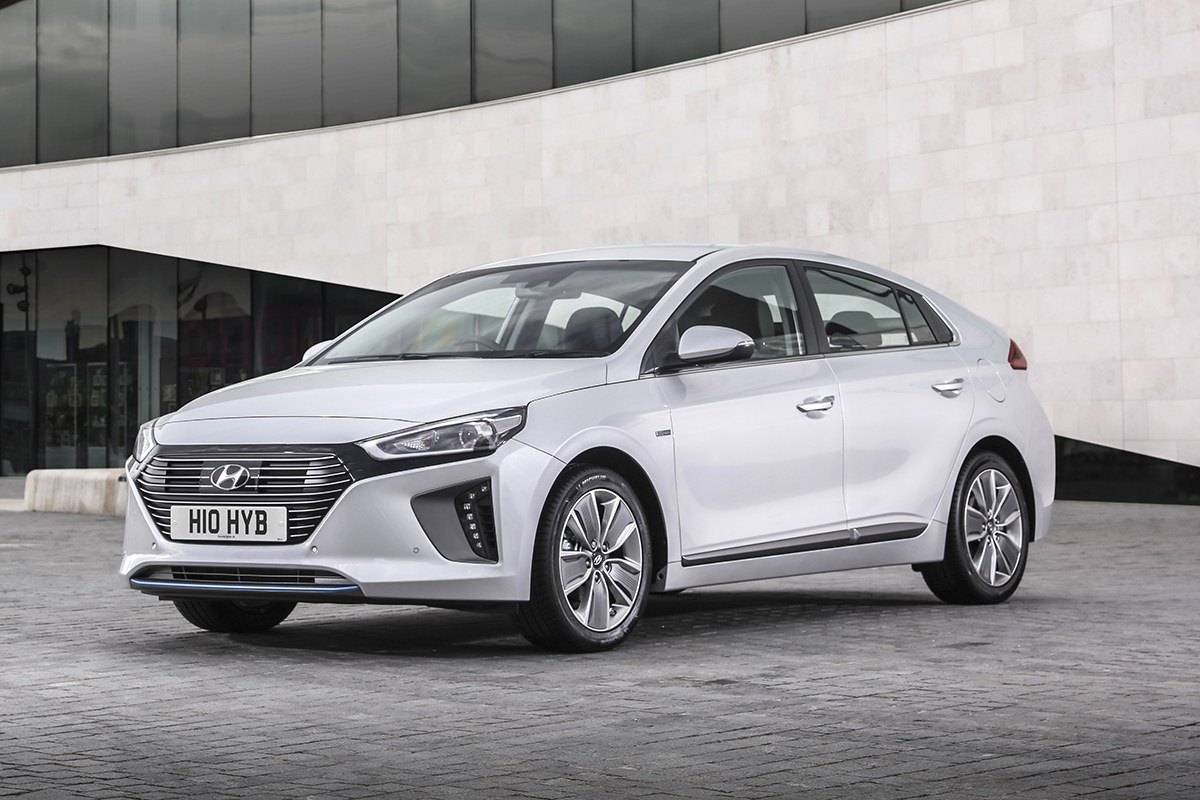 Hyundai Ioniq
The Hyundai Ioniq is a three-car range of electrified models. You can get a fully electric version, a plug-in hybrid, and the pure hybrid we're looking at here. This is the most affordable of the three, with a 1.6-litre petrol engine and a DCT automatic gearbox for excellent average fuel economy of 62.8mpg. CO2 emissions are similarly low, starting from just 102g/km. A compact five-door hatchback, the Ioniq has a sleek design that gives an ultra-slippery aerodynamic drag factor of 0.24 – this means it will be efficient when driven at motorway speeds. Equipment levels are good, even in entry-level SE Connect grade.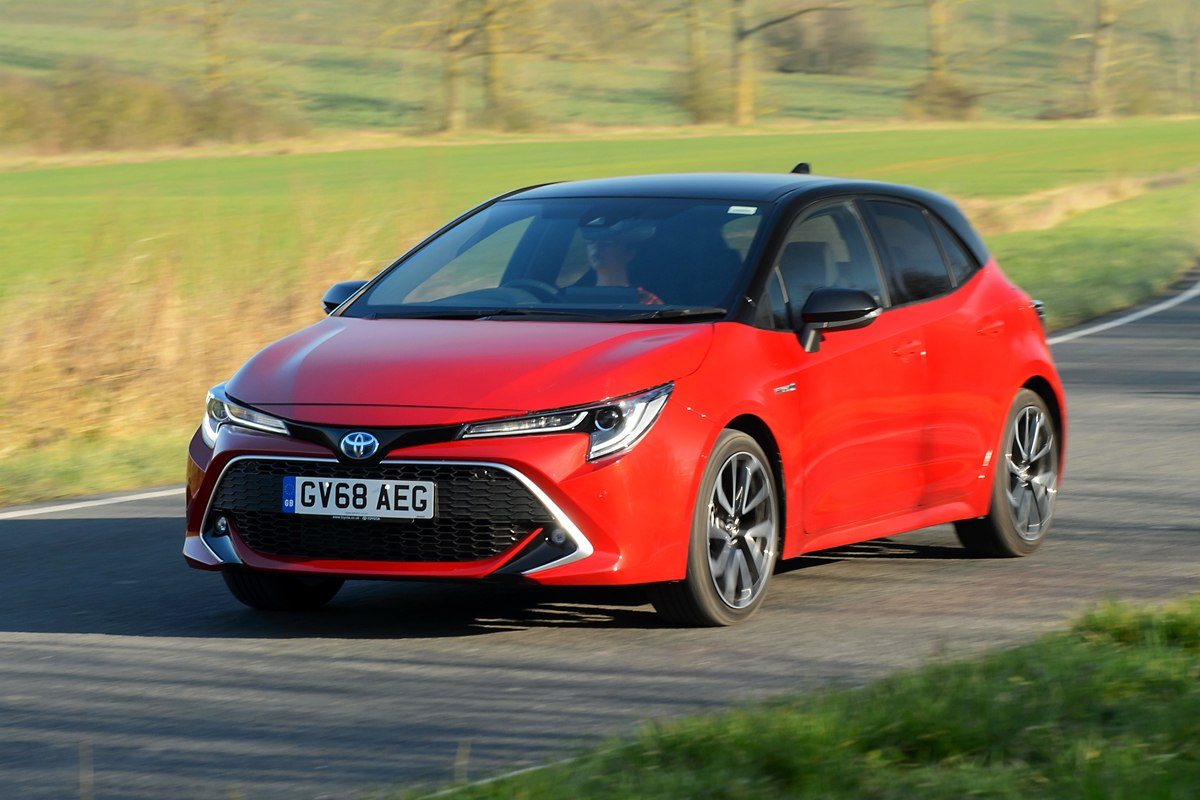 Toyota Corolla
The Toyota Corolla is a British-built five-door hatchback and estate that now comes purely with hybrid engines. The original 1.8-litre system is related to the Prius and delivers excellent fuel economy, both on paper and in real-world use. Toyota has since launched a 2.0-litre version with more power – and now offers a hot hatch-inspired GR Sport model to make the most of it. An extremely dependable and well-built car, the Corolla is a painless family hatchback to own, with easy-driving dynamics and the near-certain promise of absolute reliability. So well does the hybrid system work, it's easy to see why Toyota no longer offers regular petrol or diesel versions.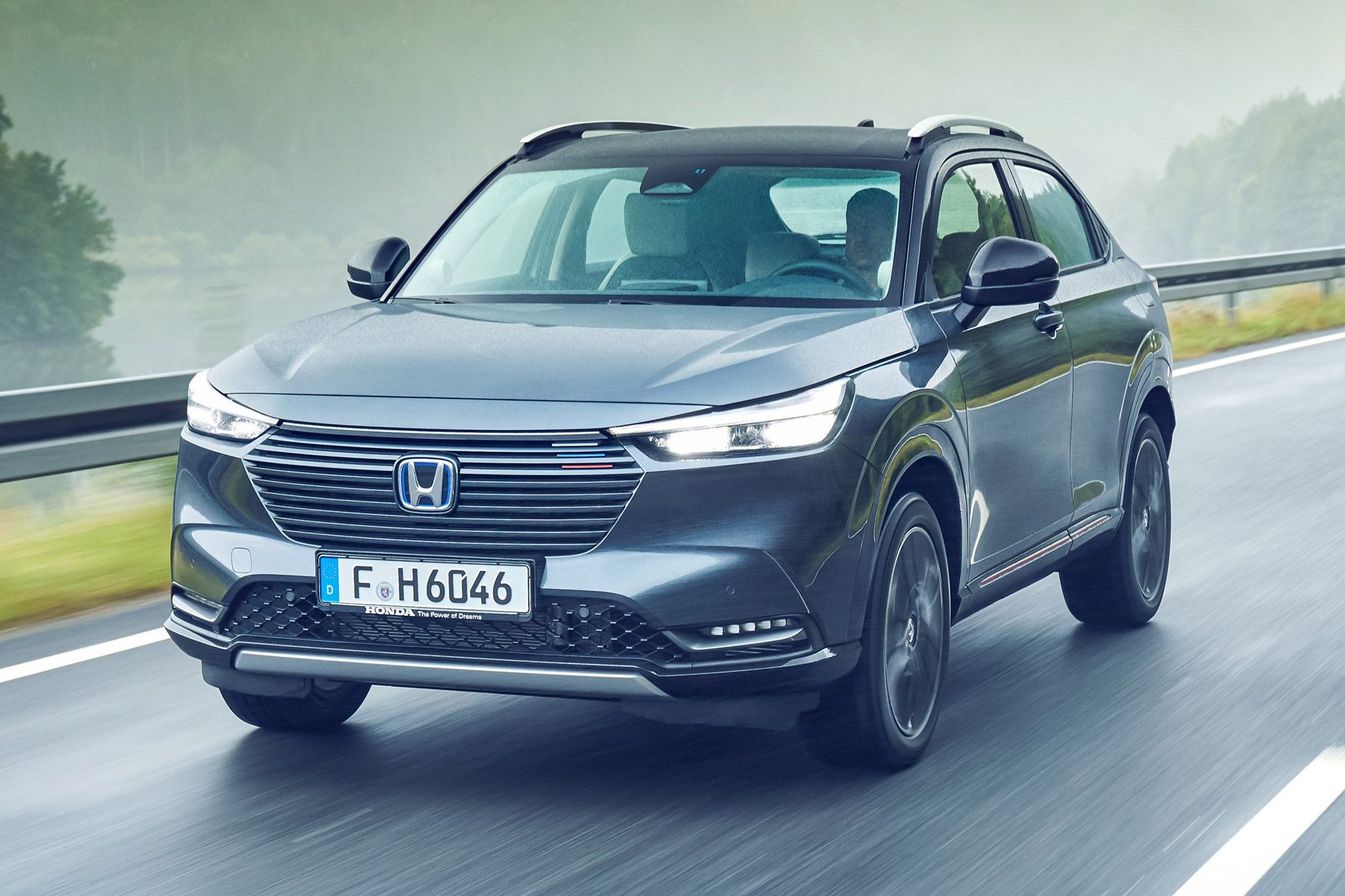 Honda HR-V
The Honda HR-V uses the same e:HEV dual-motor hybrid system as the Jazz. This 'self-charging' setup is ultra-efficient, promising 460 miles on each tank of fuel, plus CO2 emissions starting from 122g/km. The latest HR-V is also a really modern and design-led machine, with ultra-clean and simple lines. These carry through to the interior, where quality has been lifted compared to the previous model. It now offers a premium feel, and Honda complements this with decent levels of standard equipment. We love the little details too, such as ingenuous air-diffuser vents on each side of the dashboard.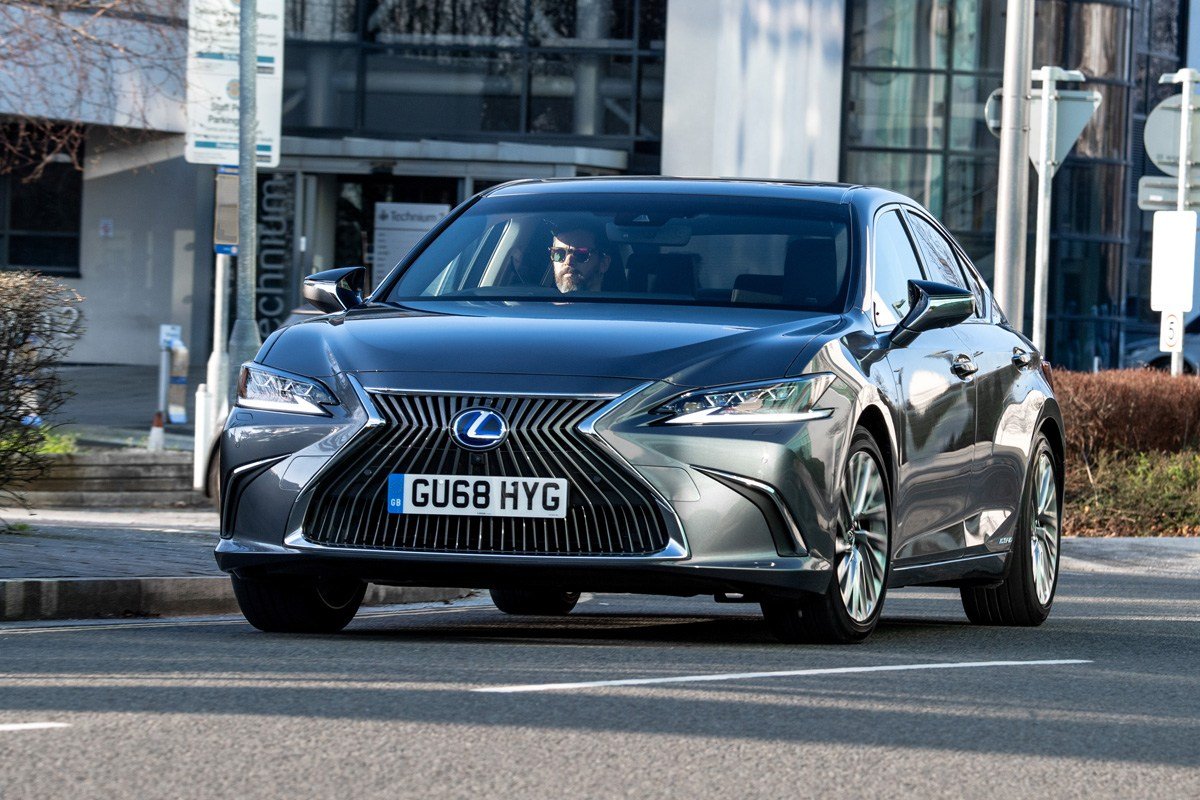 Lexus ES
The Lexus ES is an executive saloon that shows self-charging hybrid systems can work well in larger and more luxurious cars. Business users won't have to worry about plugging it in, but will still benefit from some low-speed electric running and potential fuel economy of around 53mpg. CO2 emissions from 119g/km will also please tax-conscious company car drivers. Visually, the Lexus ES is inspired by the range-topping LS saloon, with a distinctive front end and a fantastically high-quality interior that delivers comfort in abundance. It's a quiet car on the move: all the better for enjoying the top-grade Mark Levinson sound system.
What is a hybrid car?
A hybrid car is one that matches a regular combustion engine – usually powered by petrol – with an electric motor, small battery and an automatic gearbox. The electric motor can drive the car by itself, as can the engine, or the two can be combined to give a power boost under acceleration. Importantly, hybrid cars can switch to EV mode while moving, rather than just turning the engine off when they come to a halt.
What is the difference between a hybrid and a plug-in hybrid?
The major difference between hybrids and plug-in hybrids is the size of the battery. Hybrids have small batteries that can be charged purely by engine braking, but this limits how far they can be driven in pure electric mode. Plug-in hybrids have far larger batteries that will allow EV driving of 20 or 30 miles (or more) before the engine kicks in. However, they can only do this after being plugged into the mains for several hours. If you don't charge them, they will drive in exactly the same manner as a regular hybrid.
What is the difference between hybrid and mild hybrid cars?
Mild hybrid cars are effectively 'pretend hybrids'. They can't actually drive forwards in pure EV mode, so you won't see a little green 'EV' light on the dashboard indicating you are driving with zero emissions. The systems are instead intended to allow earlier shut-down of the engine as you come to a halt, while also giving an electric boost under acceleration to take the load off the motor itself. They do offer fuel efficiency benefits, but these are marginal, and they don't allow vehicles to mimic electric cars at lower speeds.
More hybrid car guides
More expert car guides