Cheapest electric car 2022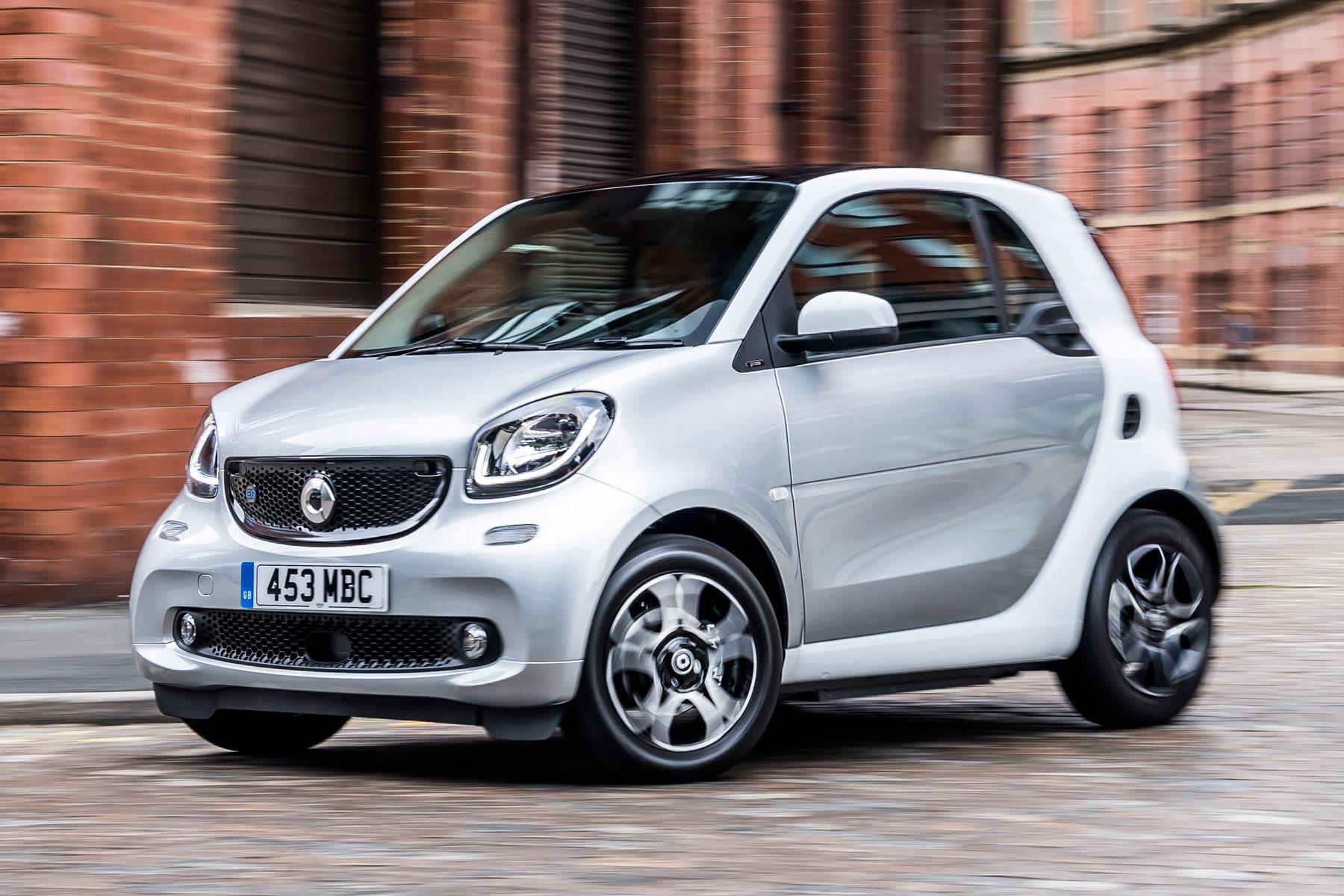 Electric cars represent the future of motoring, and car manufacturers are getting their best-sellers ready now in preparation for 2030.
While the earliest electric cars were significantly more expensive than regular petrol and diesel models, the latest vehicles are narrowing the gap all the time, as our guide to the cheapest electric cars proves.
Cheaper batteries, bespoke electric car engineering and more experience in building cost-effective EVs have all helped car manufacturers lower their prices. They really are becoming better value all the time.
While you can't quite buy an electric car for less than a petrol or diesel equivalent, many models are now within reach of the average motorist. Once you add in running costs, you might find that electric cars will already save you money over the longer term.
Here are the cheapest electric cars, ready to start saving you money today.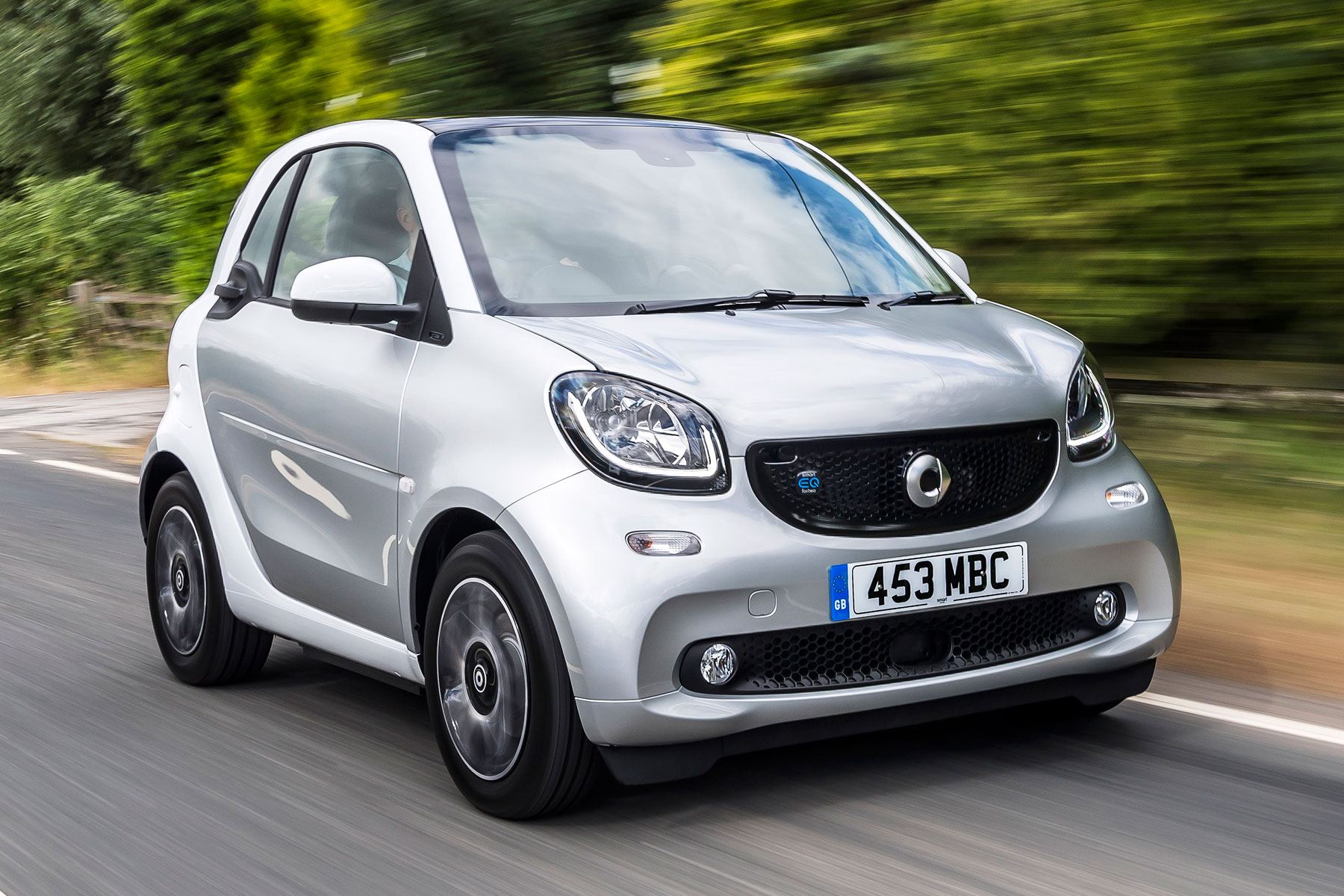 Smart EQ Fortwo
The Smart EQ Fortwo is officially Britain's cheapest electric car right now. The range starts from £20,725, for which buyers get a high-quality two-seater infused with Mercedes-Benz technology. The Smart is famously tiny – it can park nose-inwards to the kerb – and it has a similarly microscopic turning circle. But it's also a safe and solid car, with excellent crash safety credentials. However, because it's so small, Smart can only squeeze in a 17.6kWh battery, which gives an electric driving range of just 80 miles. That's OK if you mainly drive in the city, but if you want to go further, you'll need to look at more expensive alternatives.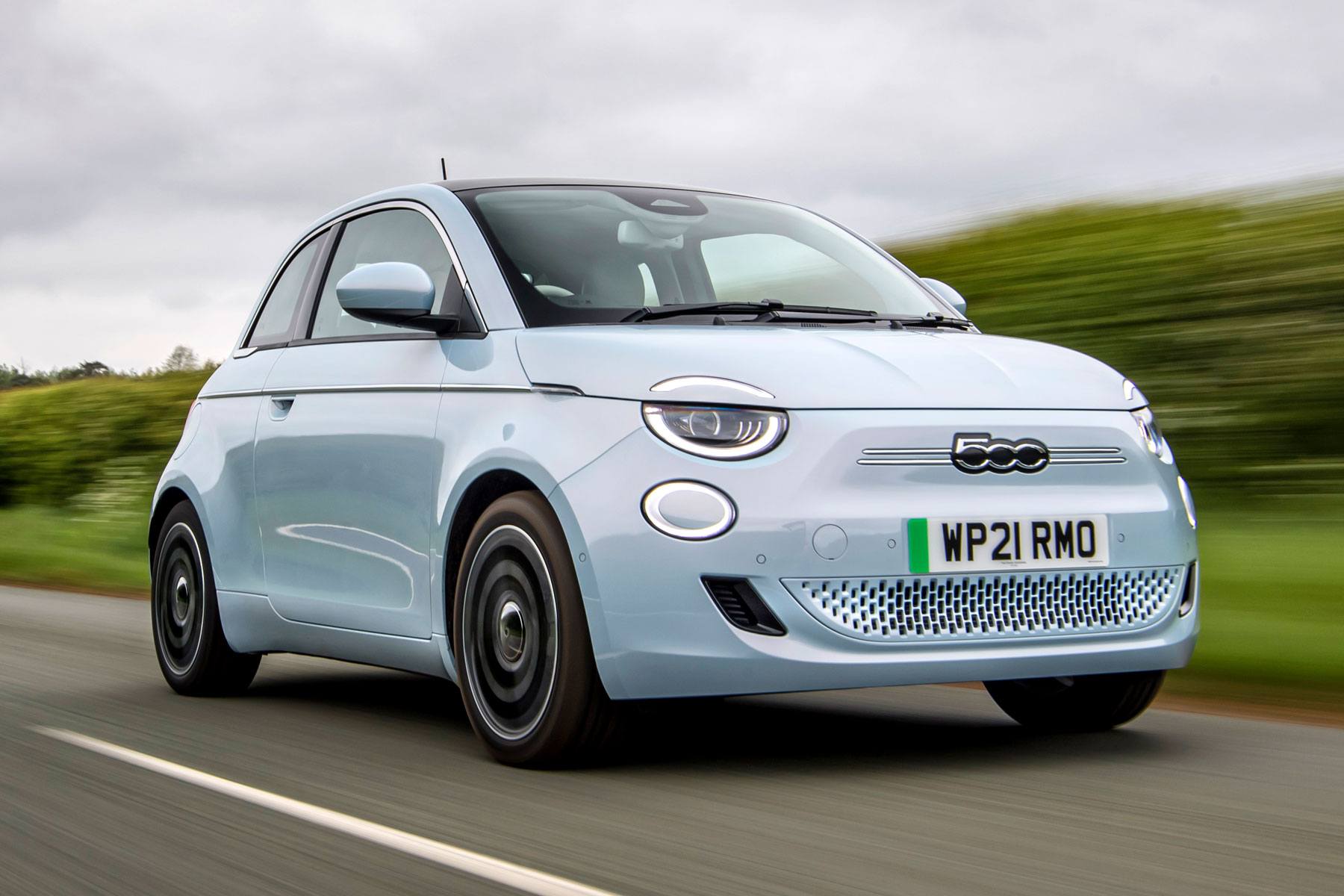 Fiat 500 Electric
Fiat's all-new 500 is a model built from the ground up as an electric car. It's still super-compact and city-friendly, but clever integration of the battery beneath the passenger seats means it's roomy enough for two adults in the front, plus a couple of toddlers in the rear. A 185-litre boot is on the small side, though. Fiat offers two battery options, and the entry-level 24kWh setup is available for a list price of less than £24,000. The 500 Electric is capable of a 115-mile range and Fiat says a fast-charge function will add 30 more miles in just five minutes. That's enough for a full day for the average motorist.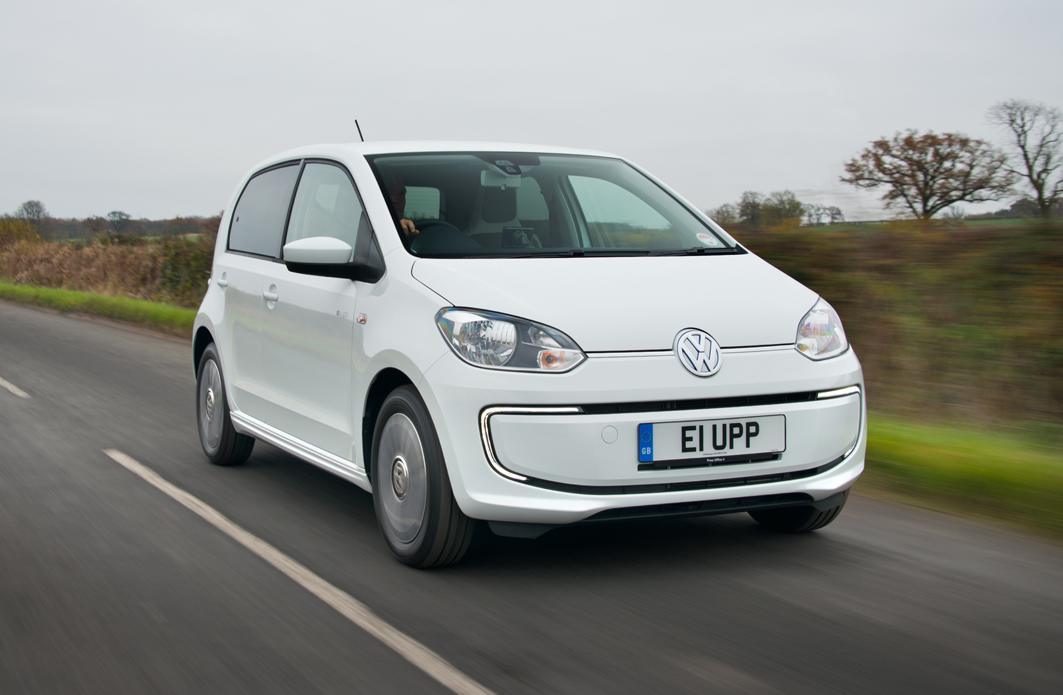 Volkswagen e-Up
The Volkswagen e-Up is a long-running electric car that's continually been improved over the years. A significant battery upgrade a while back means it's now capable of a very impressive 159 miles in-between charges. For a car built for the city, this is likely to prove ample for most buyers. Despite such an impressive range, prices are very good value, starting from just over £24,000. The stylish and cleverly-packaged e-Up has a surprising amount of space inside, with five-door practicality and a commodious 250-litre boot. This easily grows further when you fold the rear seats.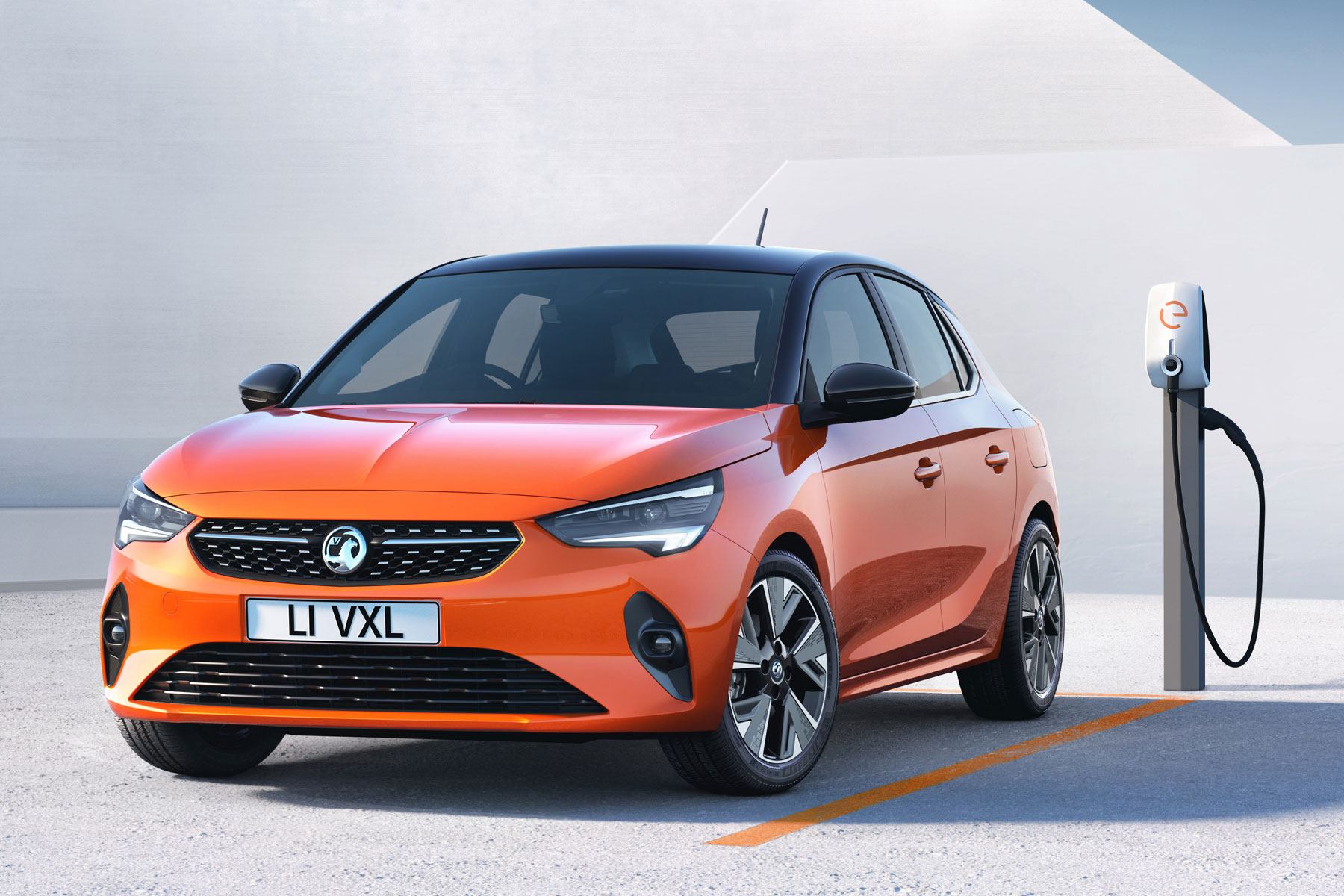 Vauxhall Corsa-e
The Vauxhall Corsa was Britain's best-selling car last year. Growing numbers of people are choosing the pure electric Corsa-e version, too – aided by prices that have become increasingly competitive. Following changes to the government's Plug-in Car Grant, Vaxuall reduced prices across the range, meaning the Corsa-e now starts from less than £26,000. For a five-door supermini with decent cabin space, an accommodating boot and a high-quality feel outside and in, that's great value. It has an electric driving range of over 220 miles as well, and a public rapid charger top-up to 80 percent capacity takes just 30 minutes.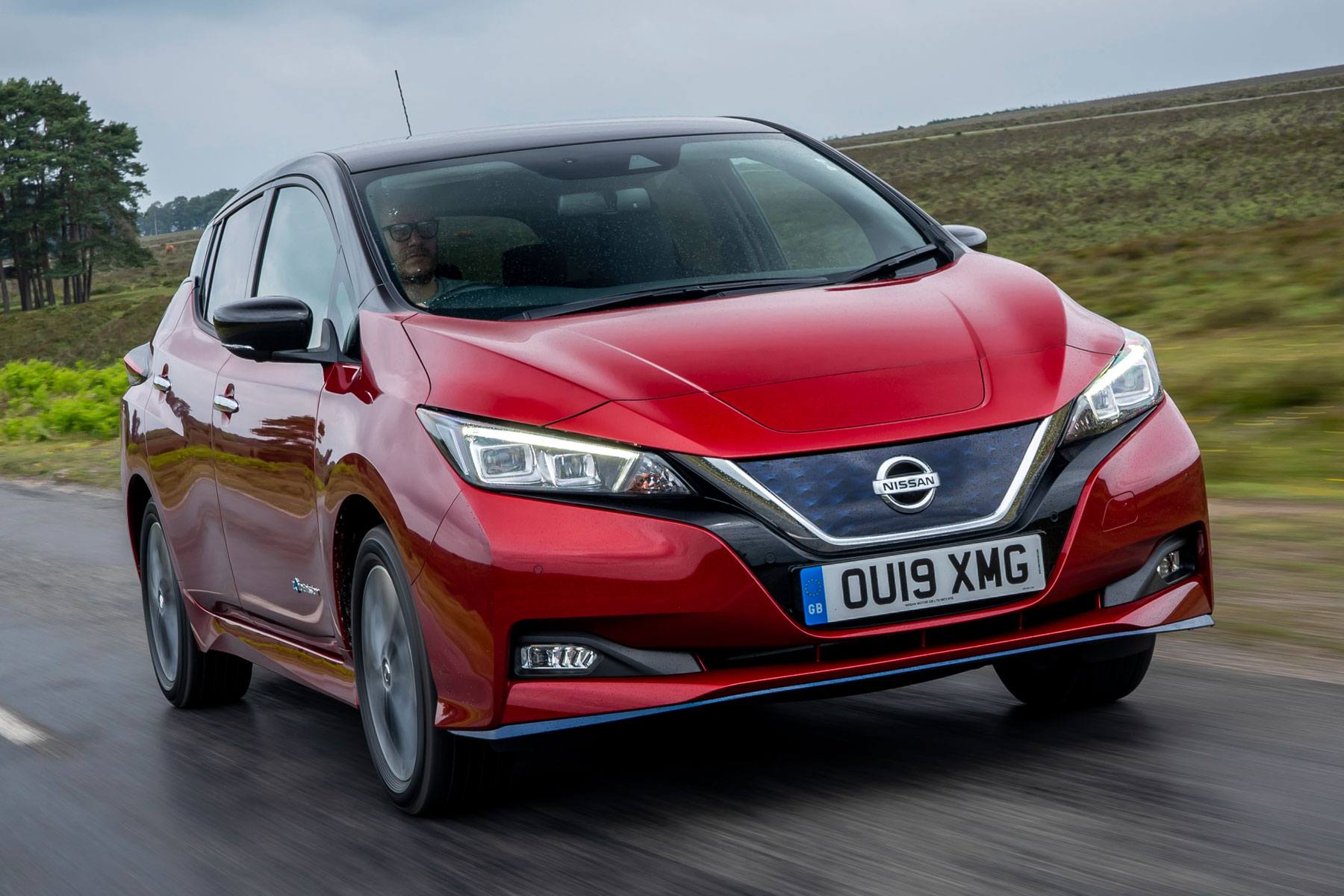 Nissan Leaf
The British-built Nissan Leaf is the original affordable electric car. The first generation model introduced thousands of people to EV motoring for the first time, and this sharp-looking second-generation car continues the trend. A family-sized hatchback, Leaf prices start from less than £27,000. This secures a version with a 40kWh battery, but a more capable 62kWh Leaf e+ version is available if you spend a bit more. All Leafs come with the clever Nissan e-pedal; with a bit of practice, you'll be able to do most of your driving using just the accelerator pedal and regenerative braking when you lift off. This also tops up the battery as you go.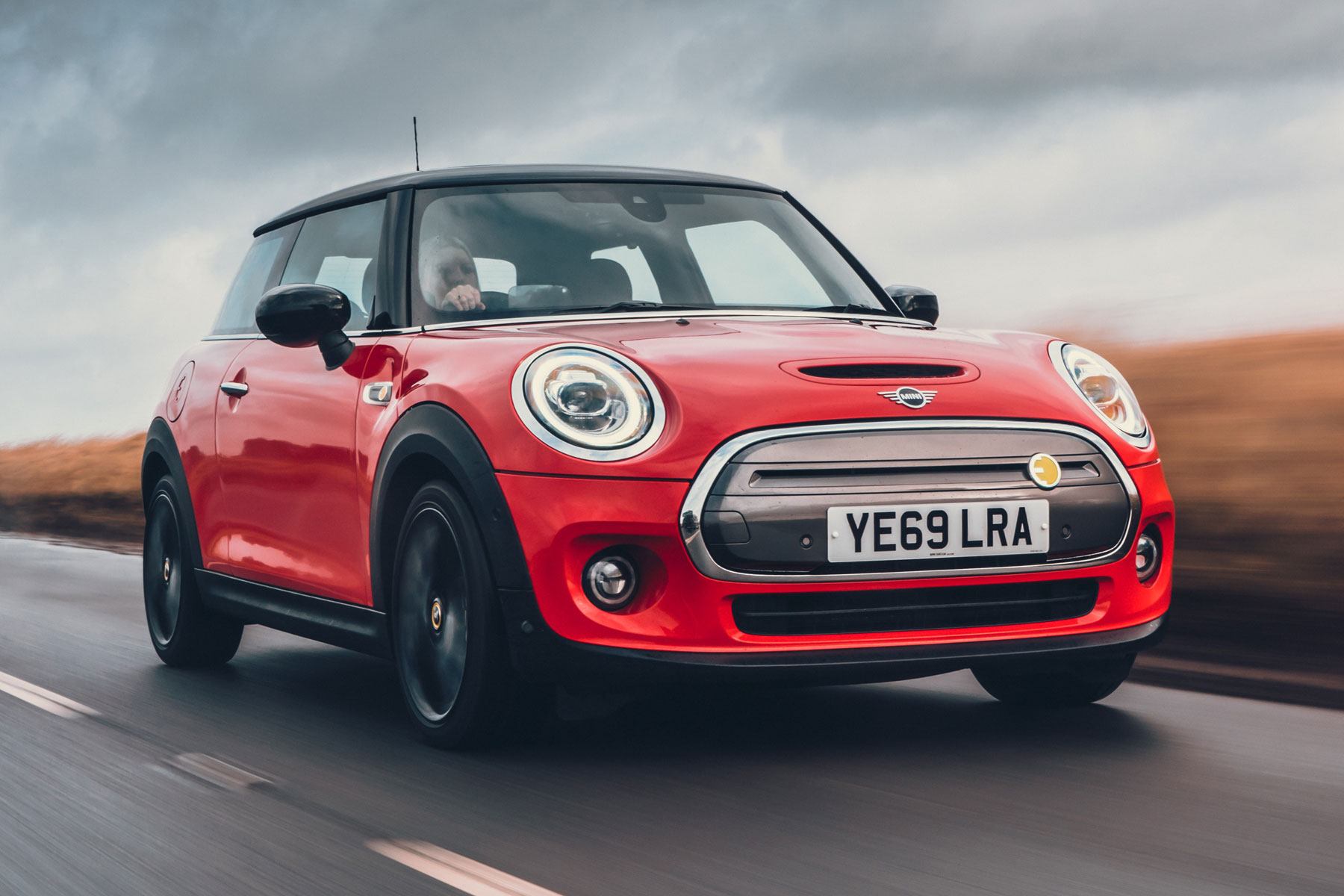 MINI Electric
The MINI Electric is a pure electric version of the three-door MINI Hatch. It has a 32.6kWh battery, giving an official range of up to 145 miles. A 50kWh fast-charge capability helps give speedier top-ups when using a public charger. The MINI Electric has a really powerful electric motor, producing 184hp for hot hatch-like acceleration. It also takes corners extremely well, with the brand's famous 'go-kart handling' unchanged from the switch to battery power. Prices are decent value, starting from £27,000 across the simple line-up: dubbed Level 1, 2 and 3. We urge you to choose the 'plug socket' alloy wheels for a fun styling touch.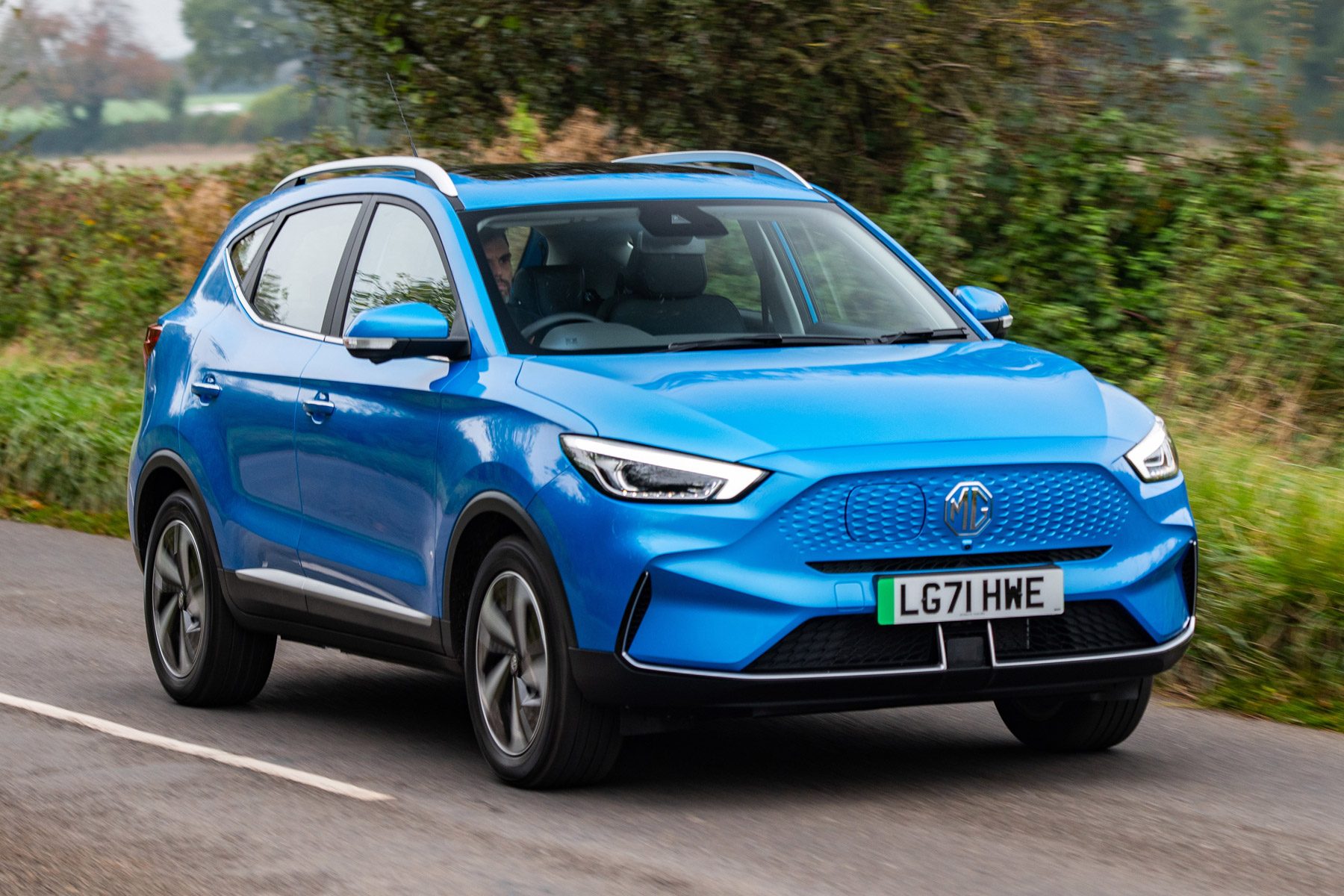 MG ZS EV
MG is another brand that has been early in making the switch to electric. The ZS EV is a battery version of its Volkswagen T-Cross-sized crossover SUV, which has recently enjoyed a far-reaching facelift to give it a crisp and modern appearance. Inside, a luxurious-looking 10.1-inch touchscreen boosts functionality, and it's ready to be paired with Android and Apple smartphones. With the facelift, MG introduced a Long Range battery option, with a healthy range of up to 273 miles, but even the standard battery was improved to offer almost 200 miles between charges. Prices remain good value, though, with the ZS EV starting from around £27,500.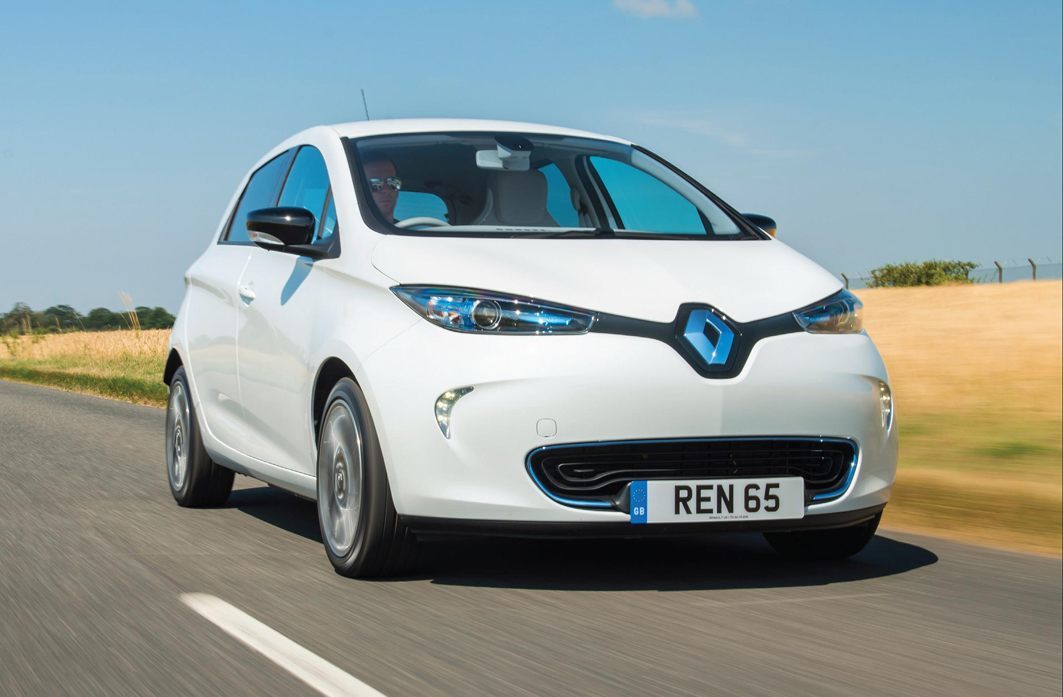 Renault Zoe
Like the Nissan Leaf, the Renault Zoe was one of the first mainstream electric cars to really popularise the switch to EV. It's a supermini-sized car that aims to show Renault Clio buyers they can drive an electric car without compromise – including an impressive driving range of around 240 miles. Even the entry-level R110 EV 50 is well-equipped, and the spacious interior is backed up by a very generous 338-litre boot – not far shy of a larger family hatchback. We like the Zoe's smart, understated appearance, and love the textiles and materials used to give the interior a modern and luxurious feel.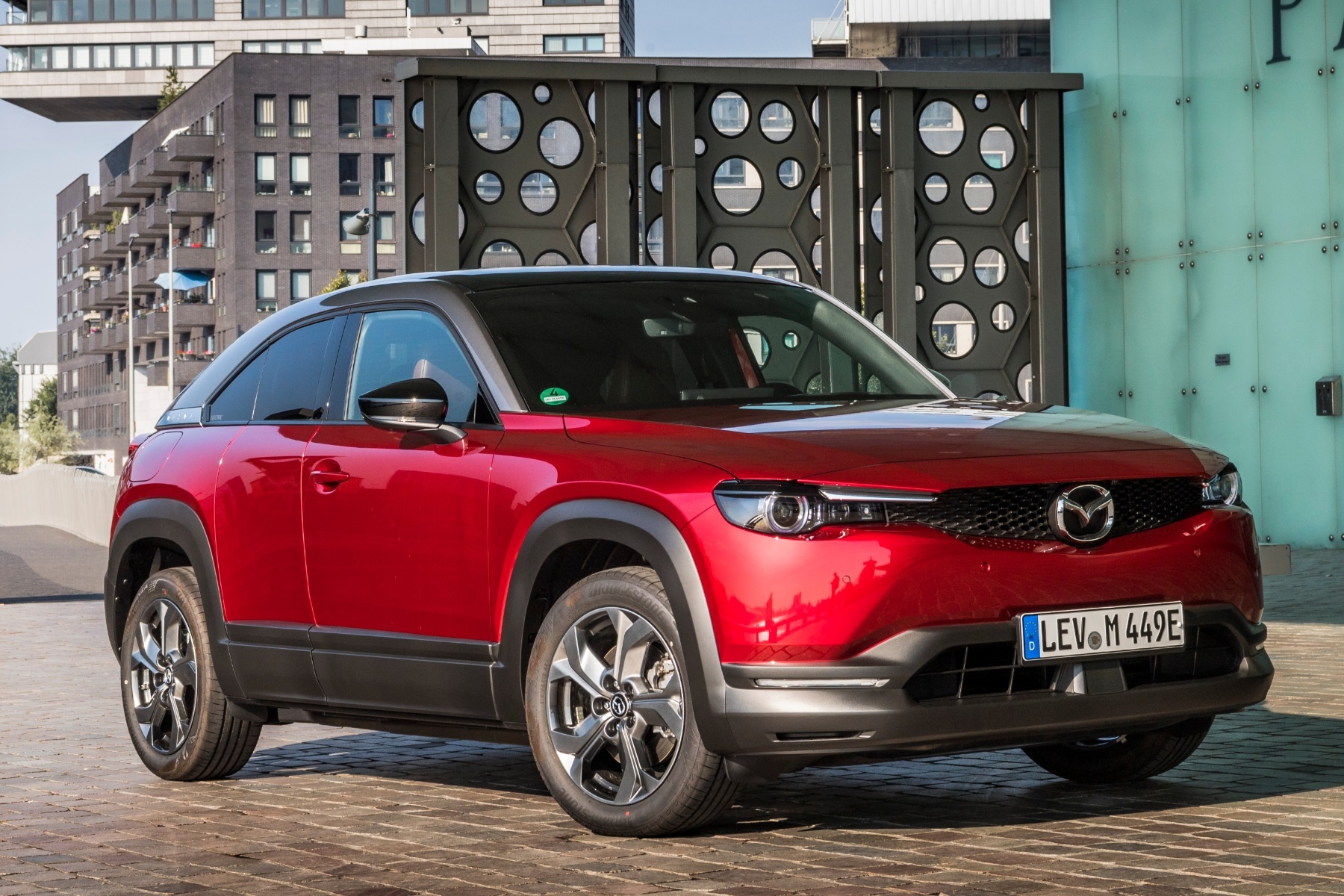 Mazda MX-30
The Mazda MX-30 is an electric car that is intentionally a little different. Visually, it's a cross between a small SUV and a sporty coupe, but its compact stance still manages to squeeze in two tiny rear-hinged back doors. There's no central 'B-pillar' either, so getting in and out is easy, even if those in the front will have to slide their seats forward a little. A 'right-sized' battery delivers 124 miles on a single charge – plenty for the average daily-drive, says Mazda – and it has standard fast charging capability to add lots of range in a few minutes. The well-equipped MX-30 starts from just over £27,500.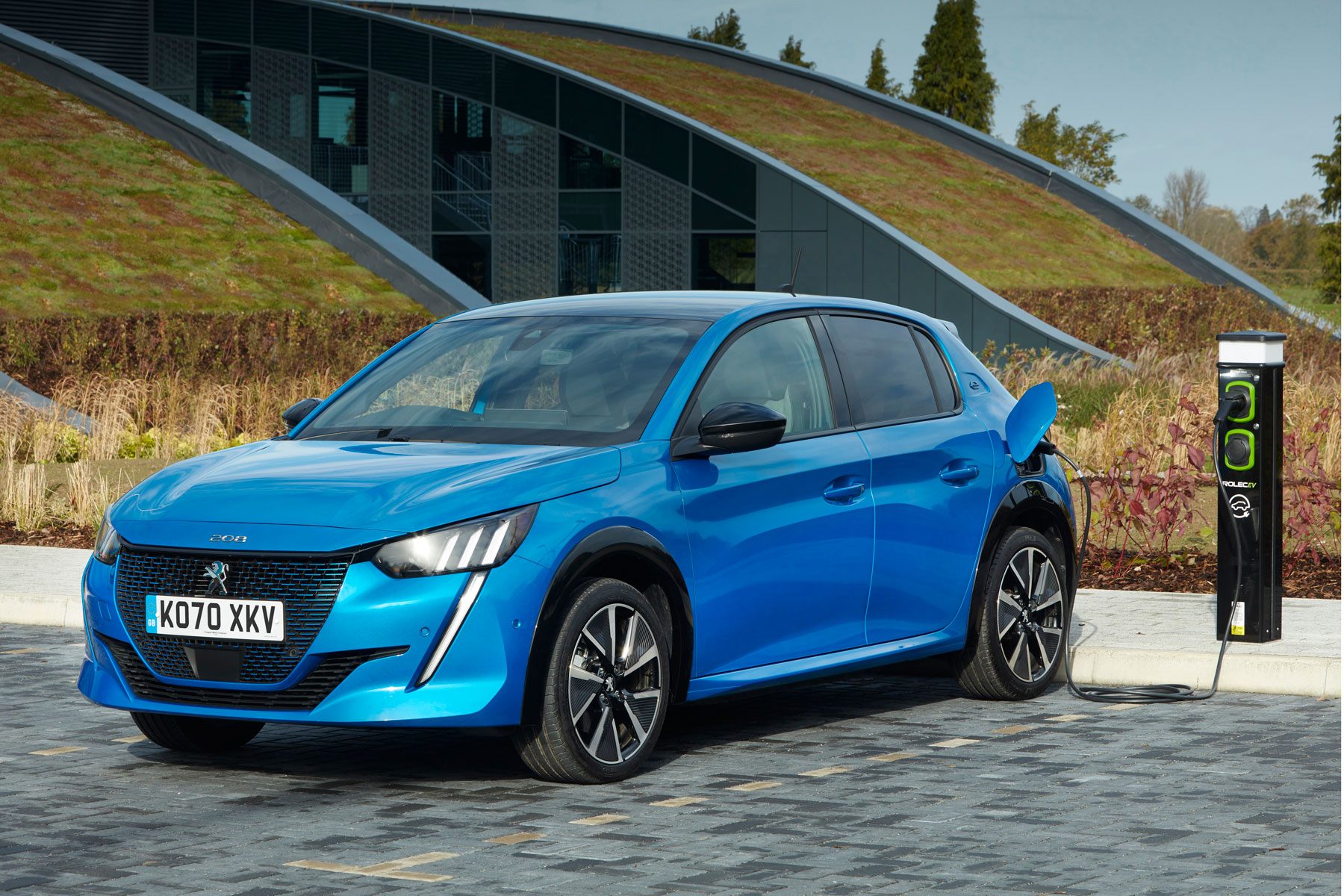 Peugeot e-208
Peugeot offers a pure electric e-208 supermini alongside its more familiar petrol and diesel versions. They're visually almost identical, with only the e-208's blue-themed front grille and badges setting it apart from its combustion-engined sister cars. The latest 208 is a really good-looking car, with crisp lines and numerous references to the classic 205. We love some of the bright metallic paint options, too. Peugeot's i-Cockpit interior is characterful once you've got used to it. A 50kWh battery offers rapid charging functionality as standard and, following recent improvements, the range has been boosted to a healthy 225 miles.
What is the cheapest electric car right now?
The cheapest electric car right now is the entry-level Smart EQ Fortwo. But the Volkswagen e-Up is only a few thousand pounds more expensive, and it has a much larger electric driving range of almost 160 miles – twice as far as the Smart, in fact. Vauxhall has recently revised pricing for the Corsa-e to make it more affordable, and it's worth noting that every car here qualifies for the Plug-in Car Grant. The prices we've used are once this £1,500 grant has been subtracted.
Do the cheapest electric cars have short ranges?
The Smart EQ Fortwo, the UK's cheapest electric car, does indeed have a short EV range of just 80 miles. But those who can spend a bit more can buy a car that covers well over 100 miles on a full charge. The brilliant Volkswagen e-Up has an electric range of almost 160 miles, making it a viable EV even for those who cover longer journeys. It's also worth looking out for EVs with rapid charging capabilities, shortening the time you have to spend waiting at a public charger.
Are cheap EVs proper cars?
The very cheapest EVs are technically not cars, but are known as quadricycles. This includes models such as the Renault Twizy and Citroen Ami. They are built to lower safety standards and don't have to offer the same sort of driver protection and creature comforts. However, in return you can buy them for a very low price. Here, we've looked at proper cars instead, with city slickers such as the Fiat 500 Electric and Volkswagen e-Up showing just what's available, even at the more affordable end of Britain's electric car spectrum.
More electric car guides
More expert car guides