Best electric cars 2022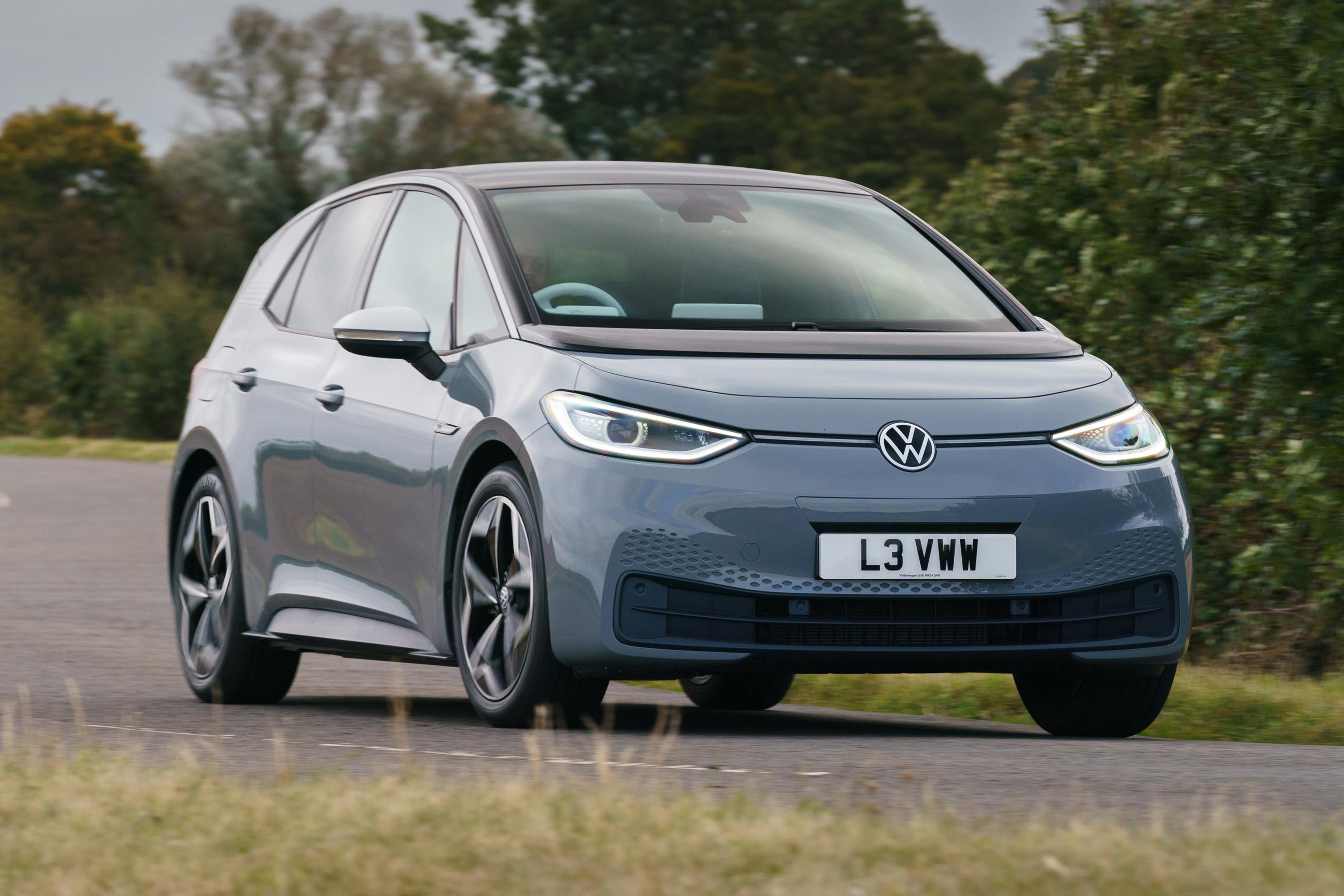 The UK government has signalled the shift to electric cars from 2030. Only hybrids or EVs will be sold from that date onwards – and by 2035, no new car will be sold with an internal combustion engine.
The future is therefore electric, but which are the best electric cars on sale right now? Well, with one eye on the future, there are already dozens of great EVs on the market, coming in all shapes, sizes and body styles.
Here, we're concentrating on the best electric cars you can buy at a sensible price. EVs are still more expensive than normal cars, but the 10 cars here show how prices are coming down all the time.
They won't force you to compromise in terms of performance or range, with most capable of at least 200 miles, and several offering upwards of 300 miles in between charges.
You don't need to wait for the electric car of the future: it's here right now, and ready to deliver an excitingly futuristic experience for your daily drive.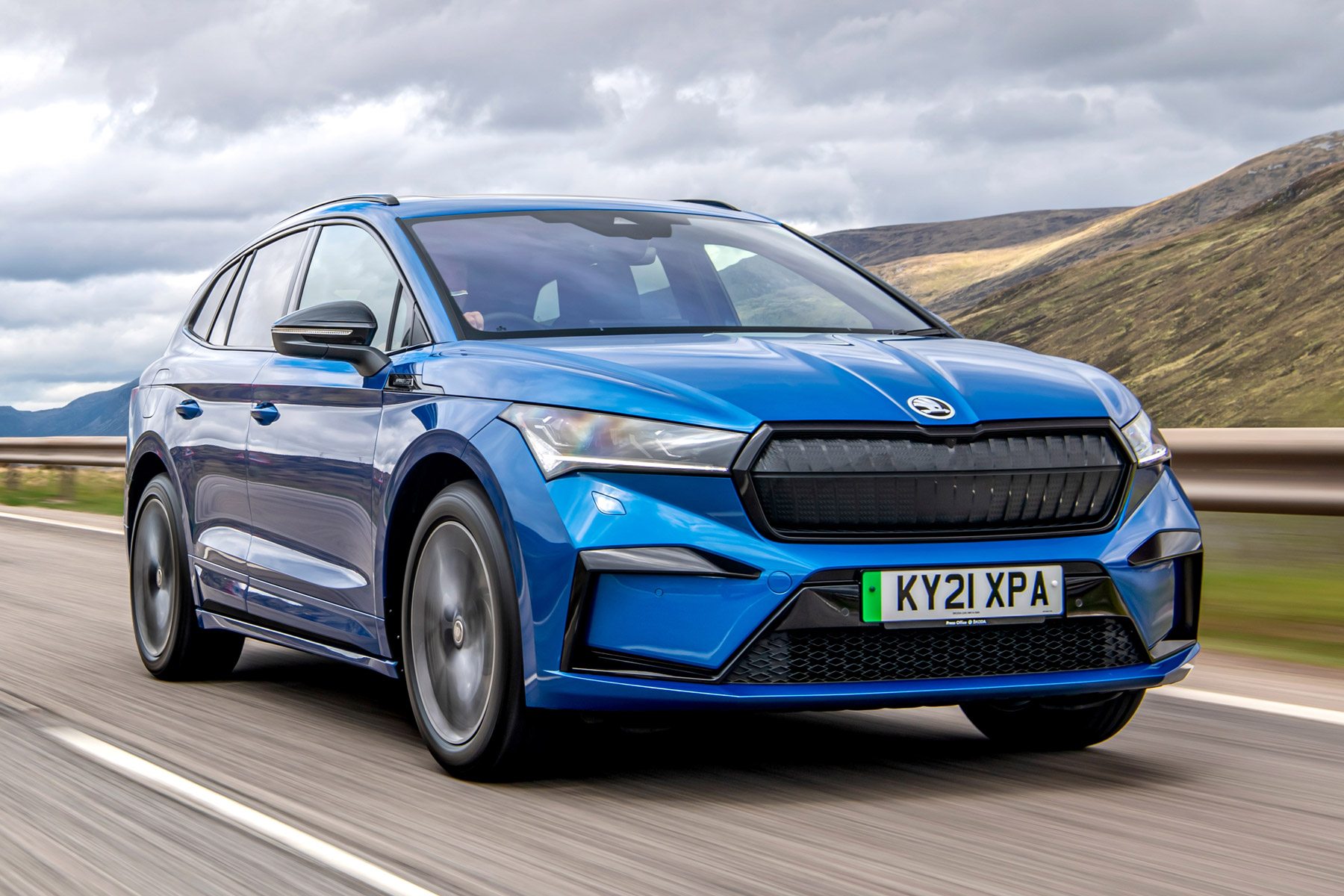 Skoda Enyaq iV
The Skoda Enyaq iV is a family-focused electric SUV with a seriously roomy interior, offering acres of space for growing families. It has a modern feel inside, with a choice of various 'themes' such as Lodge, Loft and Lounge. All come with a huge touchscreen in the centre of the dashboard. The car is offered in Enyaq iV 60 and 80 guises, referring to the capacity of the battery. The 80 has a claimed range of up to 330 miles. For a spacious EV, Enyaq iV prices are good value. We also love the fact you can get an illuminated crystal glass-effect grille, for added head-turning appeal.
MG ZS EV
The MG ZS EV is another electric crossover SUV. It has recently been facelifted, and there are now two battery options: standard and Long Range. The latter has an impressive range of 273 miles, while even the regular version can now cover almost 200 miles. You can use a rapid charger to top up a ZS EV to 80 percent capacity in around an hour. The facelift has introduced a very sleek, wind-cheating redesign to the front end, plus a large 10.1-inch touchscreen infotainment system inside. Prices start from less than £28,000, making this a great value electric car.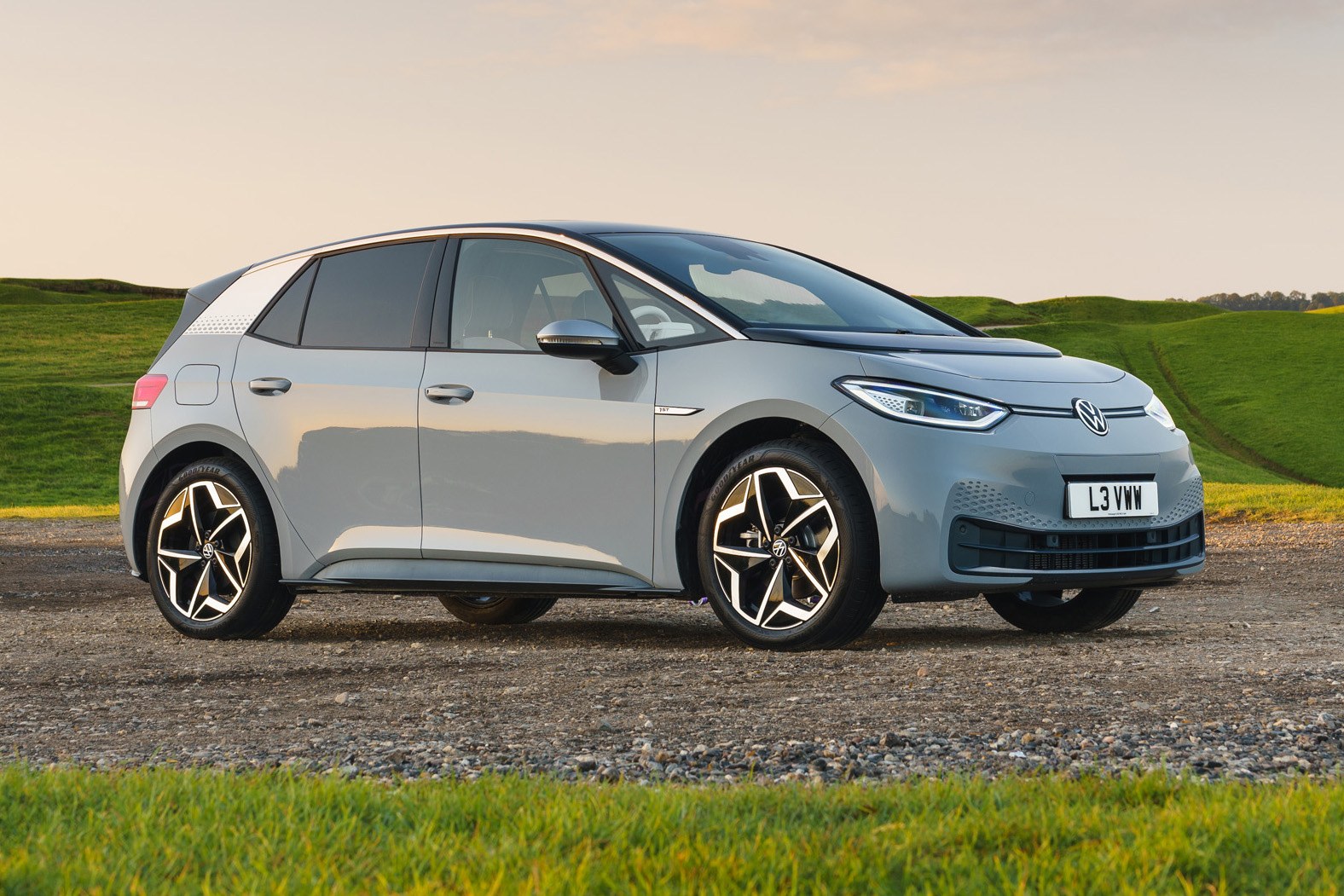 Volkswagen ID.3
The Volkswagen ID.3 is the pure electric alternative to the best-selling Golf hatchback. It's similar in size on the outside, offers five-door practicality and, thanks to its dedicated electric car architecture, has even more space inside than a regular car. We love the airy, open-plan feel, while the 385-litre boot is also slightly larger than a Golf hatch. The range opens from around £36,000 with the ID.3 Life, which features a 58kWh battery and a 259-mile range. Its 204hp gives good performance, with the instant response electric cars are famed for. An impressive 180 miles of range can be added at a 100kW rapid charger in just 30 minutes.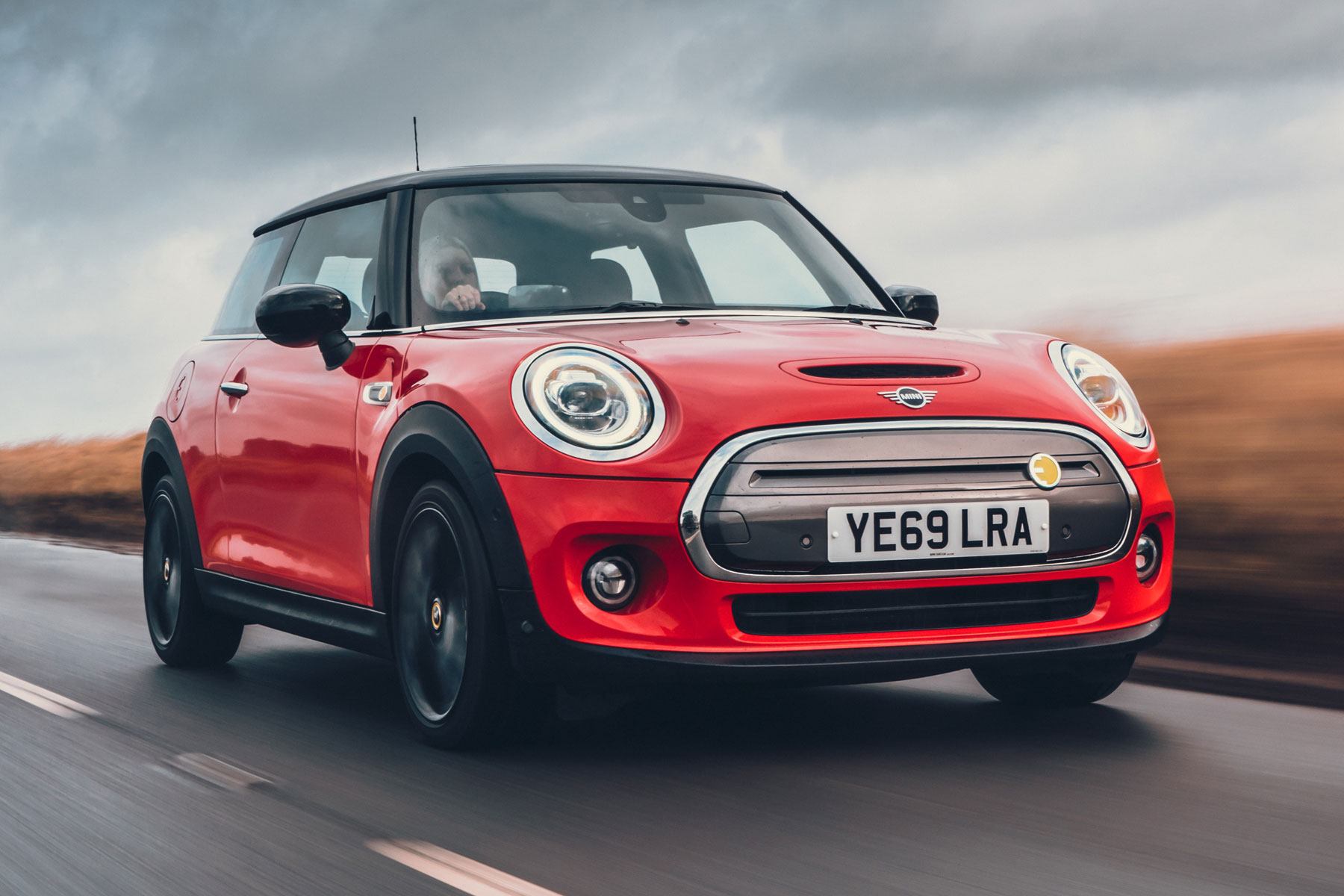 MINI Electric
The MINI Electric is the zero-emissions evolution of the famous three-door MINI Hatch. Thanks to a recent range-wide facelift, you can conceal its electric readiness if you want – but the brilliant 'plug socket' alloy wheels are still available. We definitely would. With 184hp, the Electric is as powerful as the MINI Cooper S hot hatchback; that's why it wears Cooper S branding – and has handling that is similarly engaging. It offers a 145-mile range, which isn't the greatest, but is fine for everyday city use. The modest battery also helps keep prices affordable, with the range starting from around £27,000.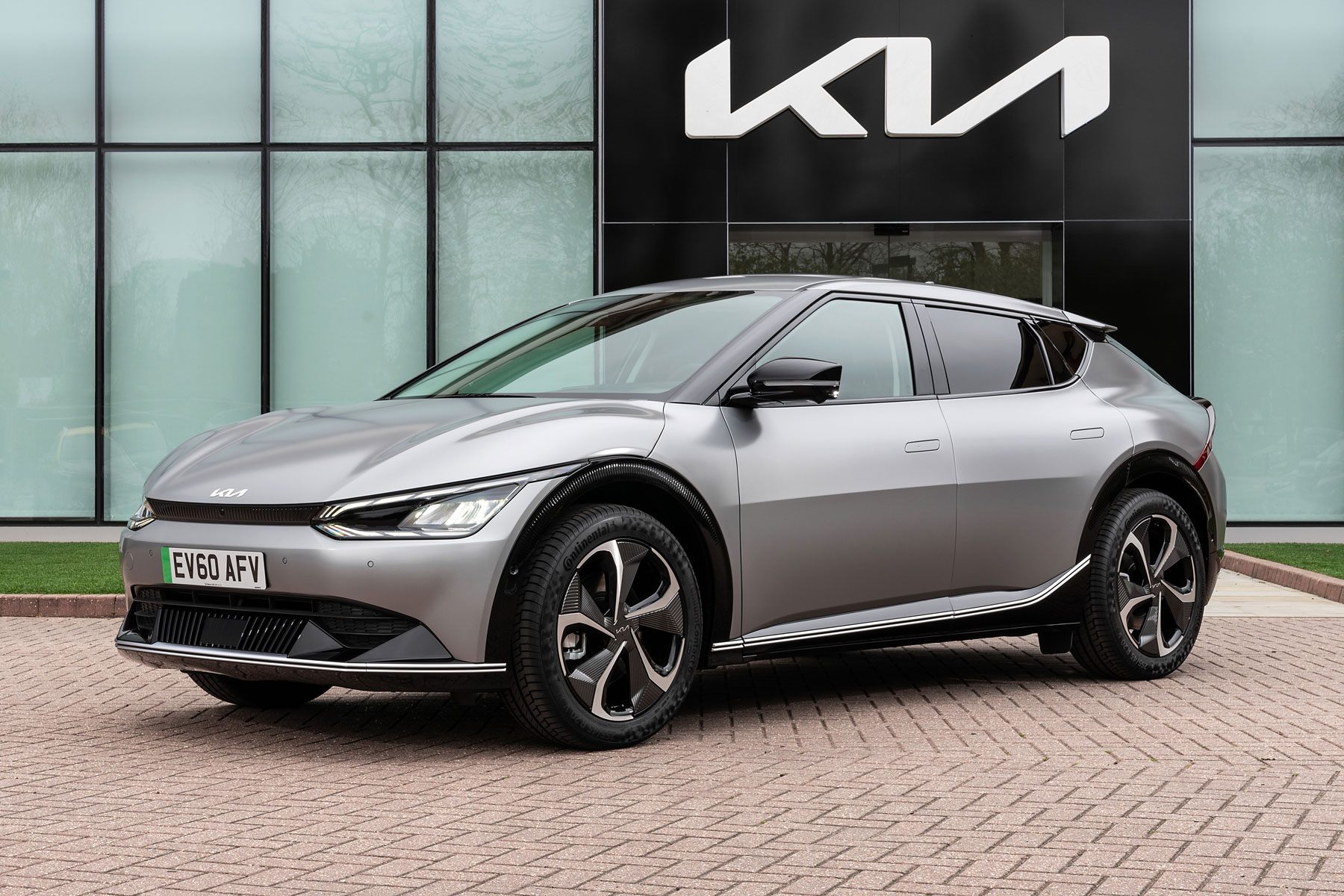 Kia EV6
The new Kia EV6 is already proving to be a bit of a hit. It's won several major awards, including European Car of the Year 2022, and the electric crossover is also gaining plaudits from design types, who are impressed with its curvaceous and sporty appearance. Priced from around £41,000, all models get a 77.4kWh battery that offers a driving range of up to 328 miles. Even the entry-level version produces 226hp, while the range-topping GT musters an incredible 577hp. Well-equipped and able to rapid-charge from 10 percent to 80 percent in a mere 18 minutes, the exciting EV6 builds on Kia's long heritage in electric cars and is a thrilling range-topper for the brand.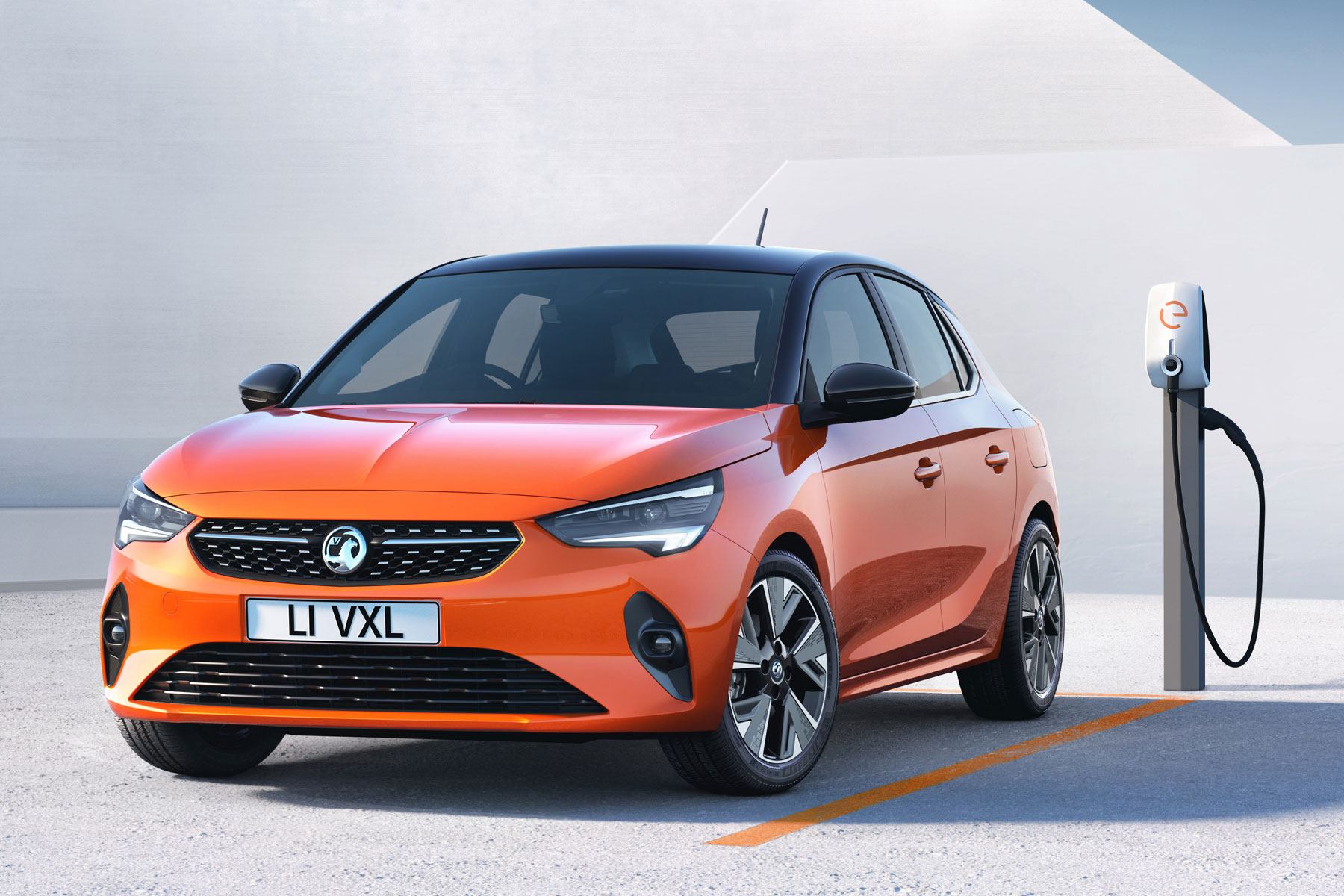 Vauxhall Corsa-e
The Vauxhall Corsa was Britain's best-selling car last year – and alongside regular petrol and diesel models is the pure electric Corsa-e. Prices start from less than £26,000 and it's being presented to customers as a viable alternative to a combustion car, with growing numbers of buyers convinced enough to sign on the dotted line. The five-door supermini's 50kWh battery provides a range of 222 miles, and can be charged to 80 percent in 30 minutes. It's also the fastest-accelerating Corsa, with the zappy response of an electric motor giving 0-62mph in just 7.6 seconds. As with all electric cars, the standard automatic gearbox makes driving easy.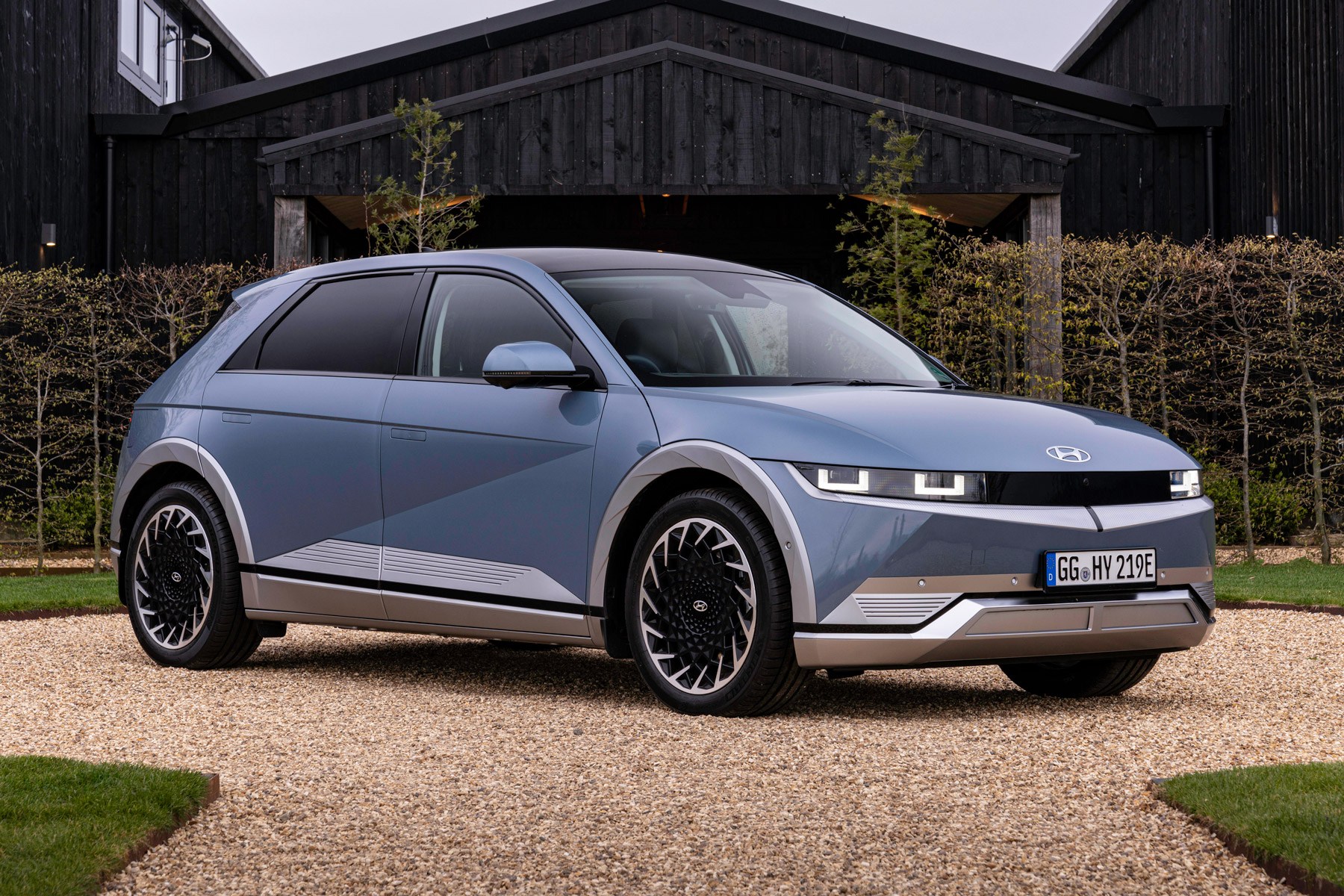 Hyundai Ioniq 5
Easily one of the most head-turning new electric cars on sale, the Hyundai Ioniq 5 is a unique design that embraces straight lines and blocky shapes – both outside and in. It's a really exciting flagship for the firm: one that fuses a large hatchback with a sporty crossover. It's a full five-seater inside, and the open-plan interior has acres of stowage. There's even an additional 'frunk' in the front for storing charging cables. The front seats fully recline so you can take a nap while charging, but it'll be a quick sleep; use a 350kW rapid charger and it will top up from 10 percent to 80 percent in 18 minutes. The Ioniq 5 has a range of up to 298 miles and you can get an all-wheel-drive version that accelerates from 0-62mph in 5.2 seconds.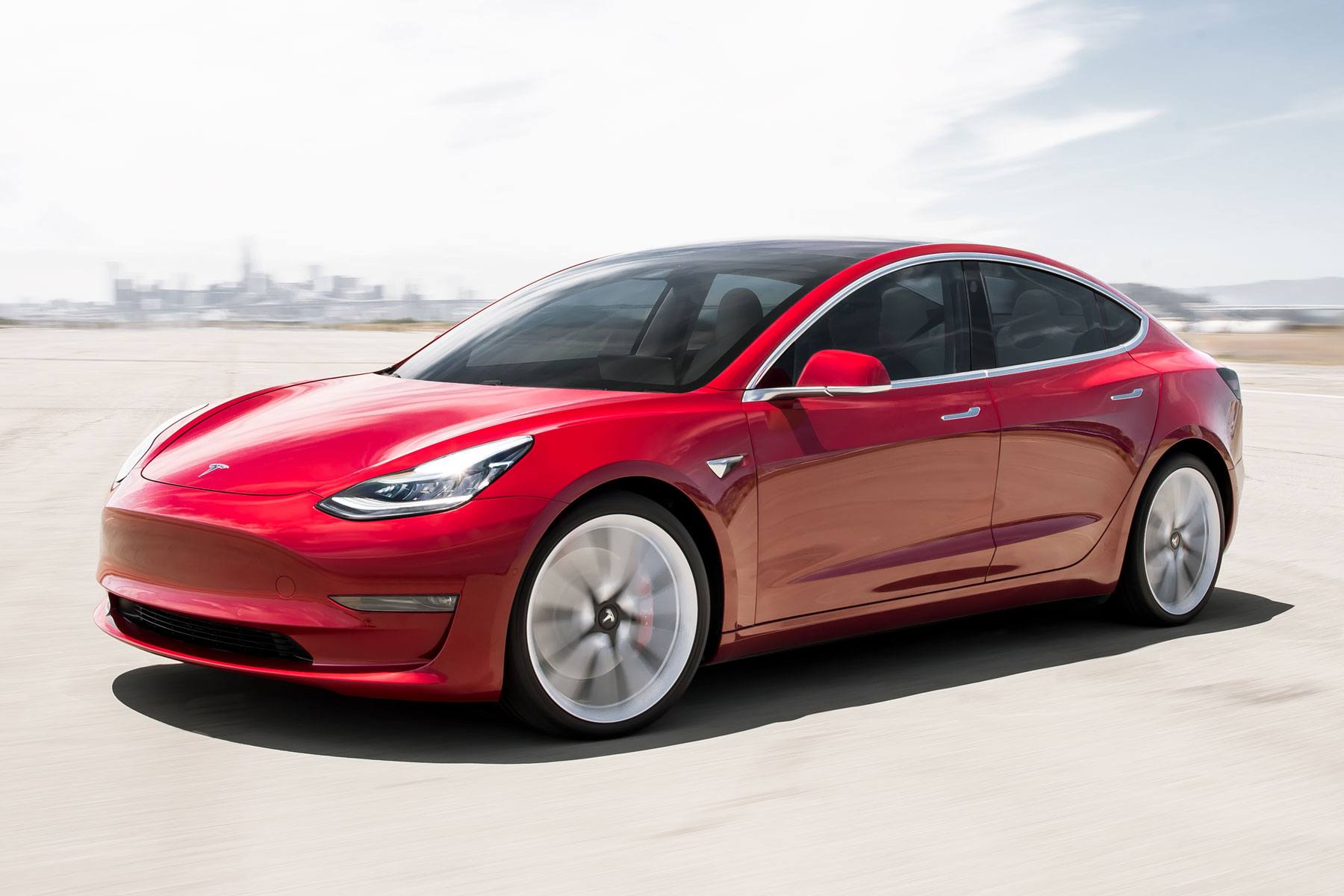 Tesla Model 3
The Tesla Model 3 is one of the most widely-recognised electric cars on the road. It's one of the most commonplace, too – last year, it was actually Britain's second best-selling car overall, and easily the country's most popular new EV. Choose from rear-wheel drive, Long Range or Performance models. Remarkably, the Long Range combines 0-62mph in 4.2 seconds with a range of up to 374 miles. Tesla owners are able to use the firm's very extensive network of Superchargers, giving one of the most painless public charging experiences out there. The sporty way it drives is also exciting, as is the American firm's big-screen infotainment system.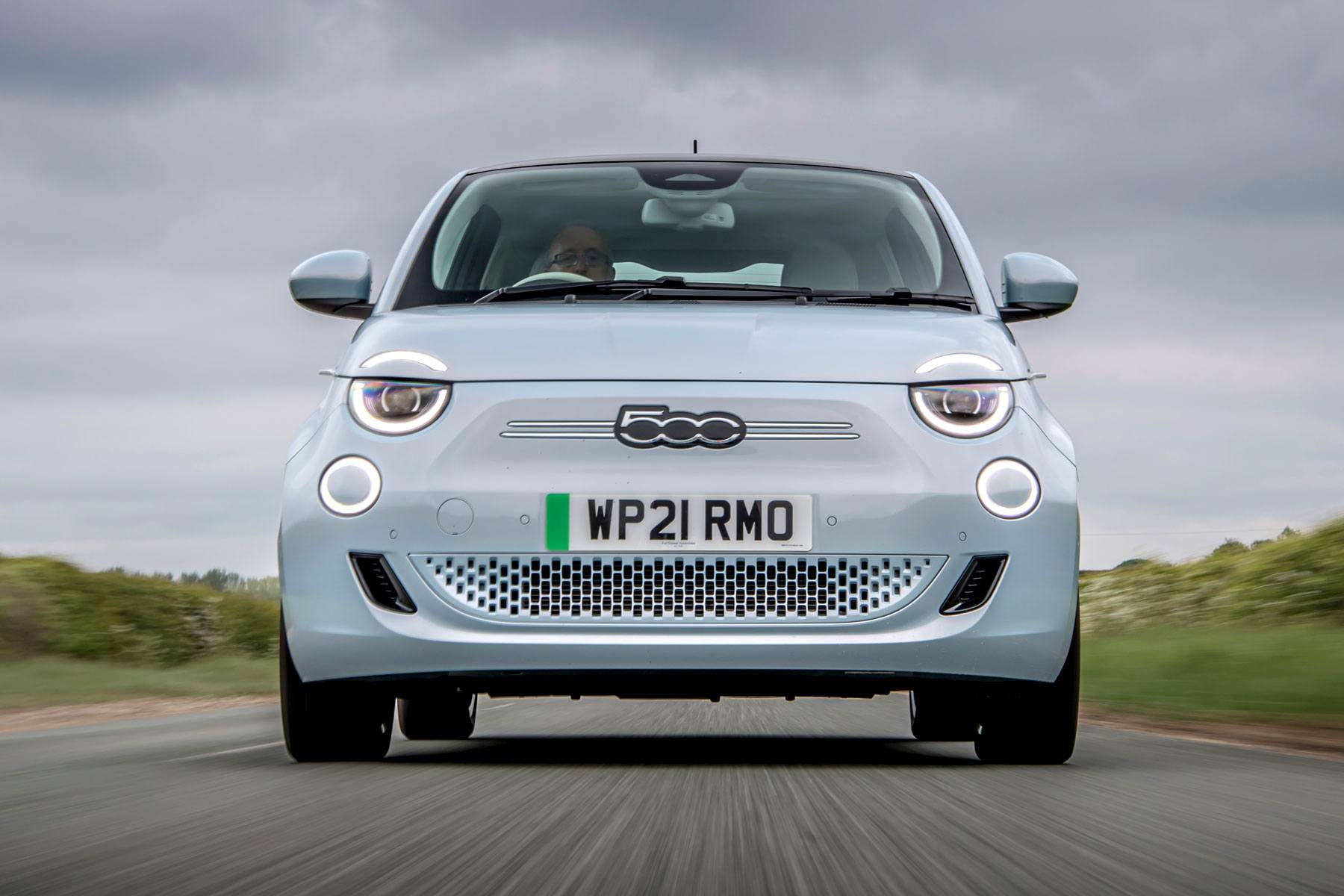 Fiat 500 Electric
The latest Fiat 500 has become all-electric, marking a notable shift into the future for the retro recreation. Its crisp design stays true to the spirit of the original 500, and the interior has genuinely come on in leaps and bounds. It now delivers an authentically premium feel, and there are some great customisation options, including interesting materials and upholstery. You can choose from two batteries: the cheapest has a 115-mile range, while the largest offers nearly 200 miles between charges. The 500 Electric is impeccably refined on the road, and the extra verve its punchy electric motor delivers gives a wonderfully modern feel to inner-city motoring.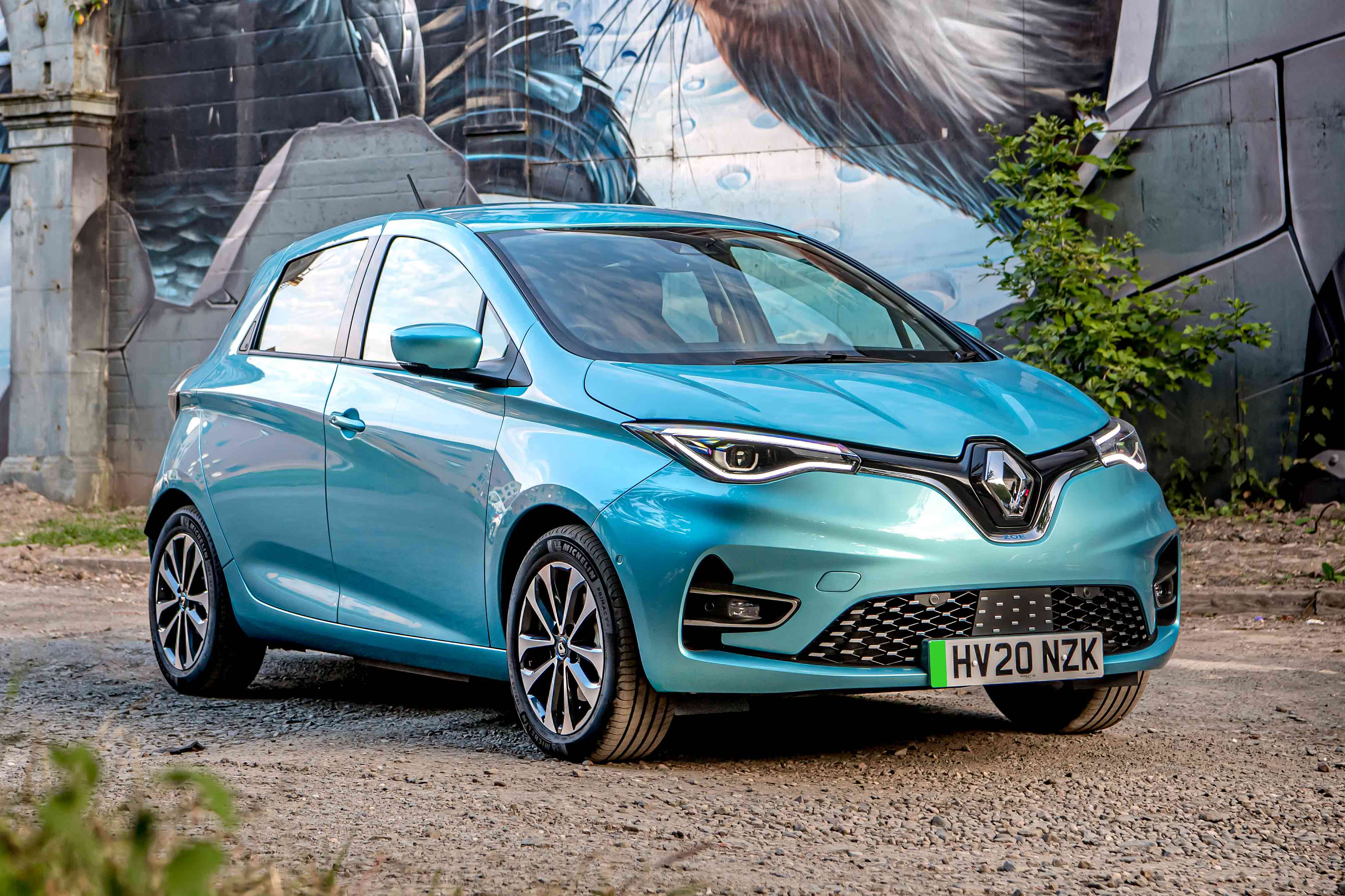 Renault Zoe
The Renault Zoe is one of the longest-running mainstream electric cars on sale. It was among the first genuinely affordable EVs, and this latest version continues that trend. These days, batteries are included in the price (previously you had to pay an additional monthly lease fee, which confused things). The supermini-sized five-door has a driving range of up to 239 miles, which is ample for an average week's motoring, never mind a daily drive. The latest Zoe has the classy appearance and plush interior also seen in the Renault Clio – and you can even get one with 100 percent recycled seat fabric for added eco credentials.
Which electric car is the best value for money?
The best electric cars combine affordability, a good level of standard equipment and, most importantly, a healthy driving range of well over 200 miles. The Volkswagen ID.3 currently provides a good balance of attributes and a near-260-mile range, while the Skoda Enyaq iV goes even further with a range of up to 330 miles. Vauxhall has been working hard to improve the affordability of the Corsa-e, which starts from less than £26,000. The MG ZS EV also has competitive prices and a driving range of up to 273 miles.
Which EV should I buy in 2022?
This is a great time to be shopping for a new EV. There are dozens to choose from on the market, and there are new variants arriving all the time. At the moment, customers seem to be flocking to the Tesla Model 3, Volkswagen ID.3 and Vauxhall Corsa-e, and we expect new entrants such as the Kia EV6 and Hyundai Ioniq 5 to prove very popular. The Skoda Enyaq iV is a great all-rounder, while the Fiat 500 Electric is a good choice for those after a more affordable electric car.
Will an electric car save me money?
EVs are more expensive to buy than petrol and diesel cars, but the difference might not be as great as you think, particularly once you factor in their extra features, performance and zero-road-tax appeal. They are also certain to save you money on running costs, particularly as oil prices edge ever higher. Electricity is cheaper than petrol or diesel, especially if you charge at home using an off-peak tariff. Add together your monthly costs and an electric car is likely to save you money in the longer term.
More electric car guides
More expert car guides