Best SUV 2022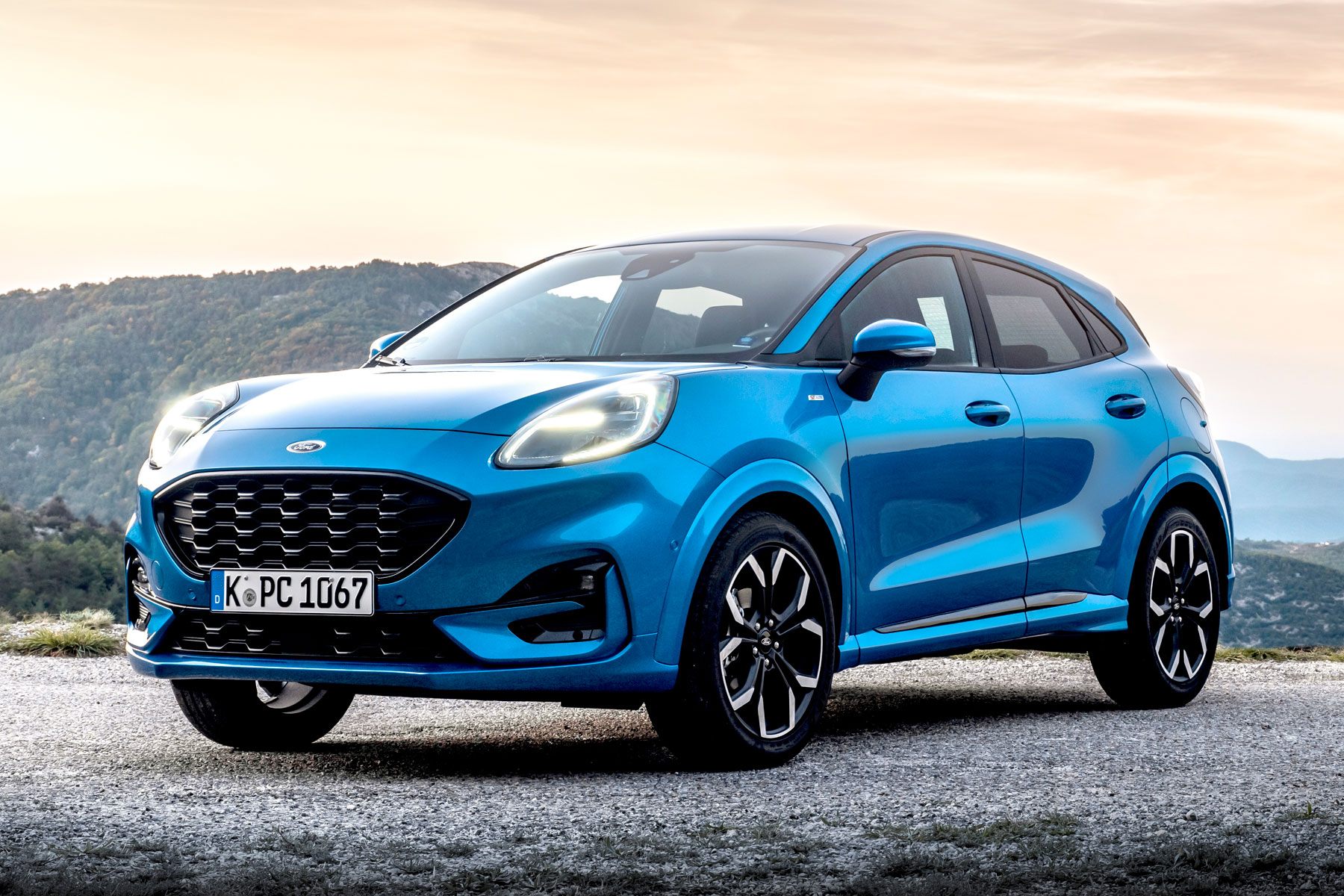 SUVs are one of Britain's most in-demand types of car. Taking over from regular hatchbacks, they are popular because they offer stylish good looks, a practical interior and the high seating position so many motorists find appealing.
SUVs have displaced the traditional people carrier (MPV) for families because they are far cooler and more youthful. They look fun, rather than dull and van-like, and are sure to make the neighbours envious.
Clever engineering means the latest SUVs are not expensive to buy or run. The days of the gas-guzzling 4x4 are long gone – another reason why these vehicles are so popular. Add in the promise of excellent retained values, making them in demand when you come to sell, and the all-round appeal is obvious.
Because everyone wants to drive an SUV these days, there's never been more choice on the new-car market. To help you choose, here's our guide to some of the best SUVs on sale.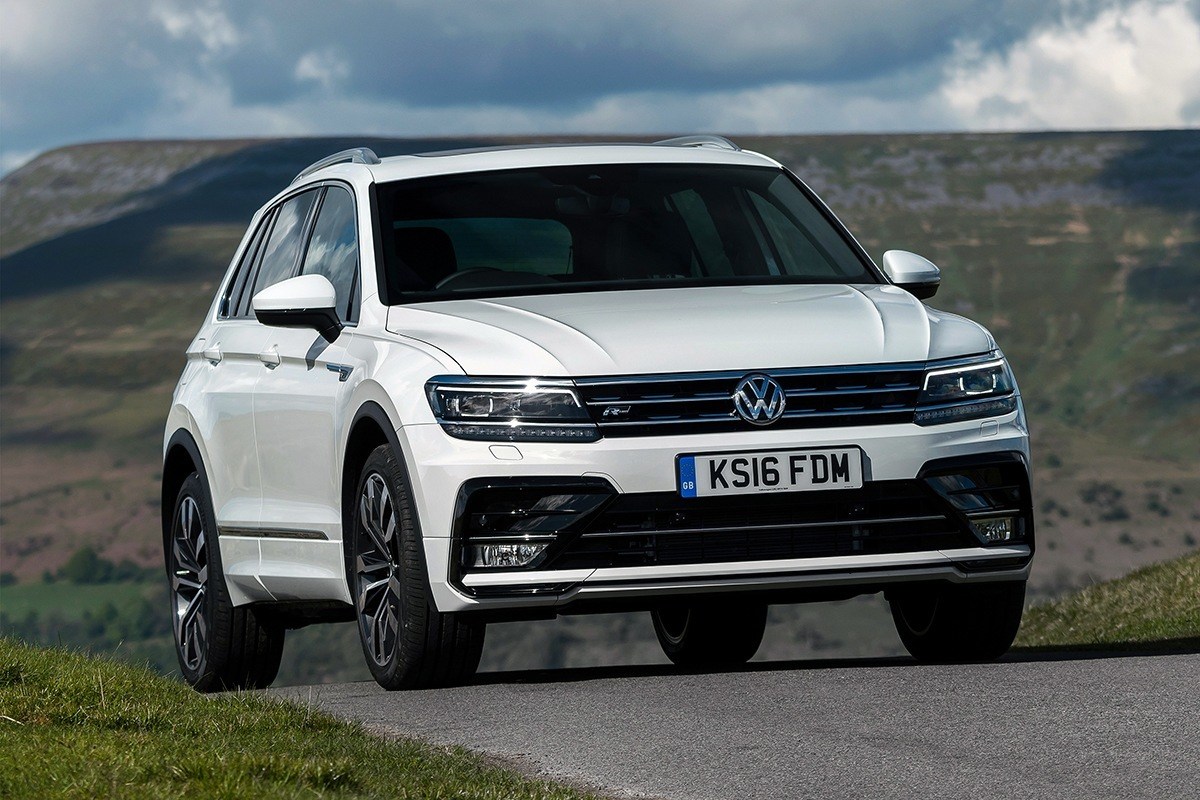 Volkswagen Tiguan
The Tiguan is the best-selling Volkswagen around the world. It is offered here in two guises: the regular Tiguan and the longer seven-seat Tiguan Allspace. Power comes from a fuel-efficient range of petrol and diesel engines, including a high-performance 320hp Tiguan R range-topper. You can also get a plug-in hybrid version: the eHybrid. This has a pure electric driving range of up to 30 miles. A smart-looking car with a grown-up appearance, the Tiguan has an upmarket interior that feels very well built. It's refined and smooth to drive, with extremely stable handling, and we also like how you can give even the most economical versions a sportier makeover with the popular R-Line trim grade.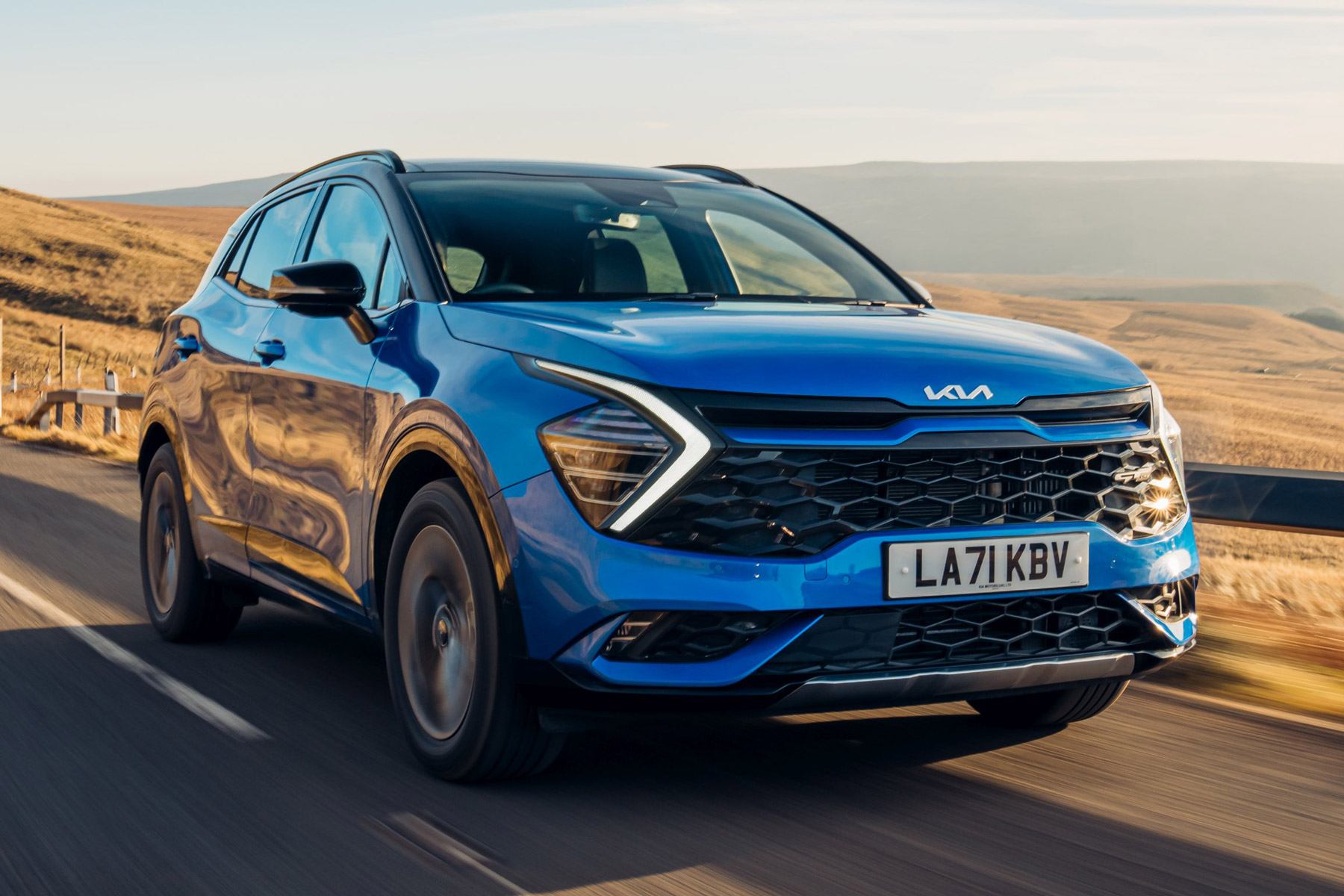 Kia Sportage
The new Kia Sportage is one of the most distinctive-looking SUVs on the road. The previous model was stylish, but this version takes things to a new level, with a radical front end that's more like a concept car than a production SUV. It's far more futuristic inside as well, with dual curved displays and an open-plan feel. Kia hasn't forgotten about practicality, though, with the latest Sportage providing good space for passengers and luggage. It is also available, at last, in electrified guise, with petrol and diesel models joined by both hybrid and plug-in hybrid options. Kia also offers an all-wheel-drive Sportage for those who need the extra all-weather traction.
Nissan Qashqai
The Nissan Qashqai is regularly among Britain's best-selling cars. This third-generation model was all-new in 2021, with evolved styling that keeps the familiar Qashqai cues, but modernises them with crisper details. For a family-sized SUV, it's still relatively compact, measuring less than 4.5 metres long, and it's now more practical than ever, with ingenious developments such as rear doors that open to nearly 90 degrees. The all-petrol engine line-up is slowly being electrified, with the entry-level mild hybrid being joined this year by an ePower full hybrid model. The Qashqai is also getting a fully electric sister car, called the Nissan Ariya.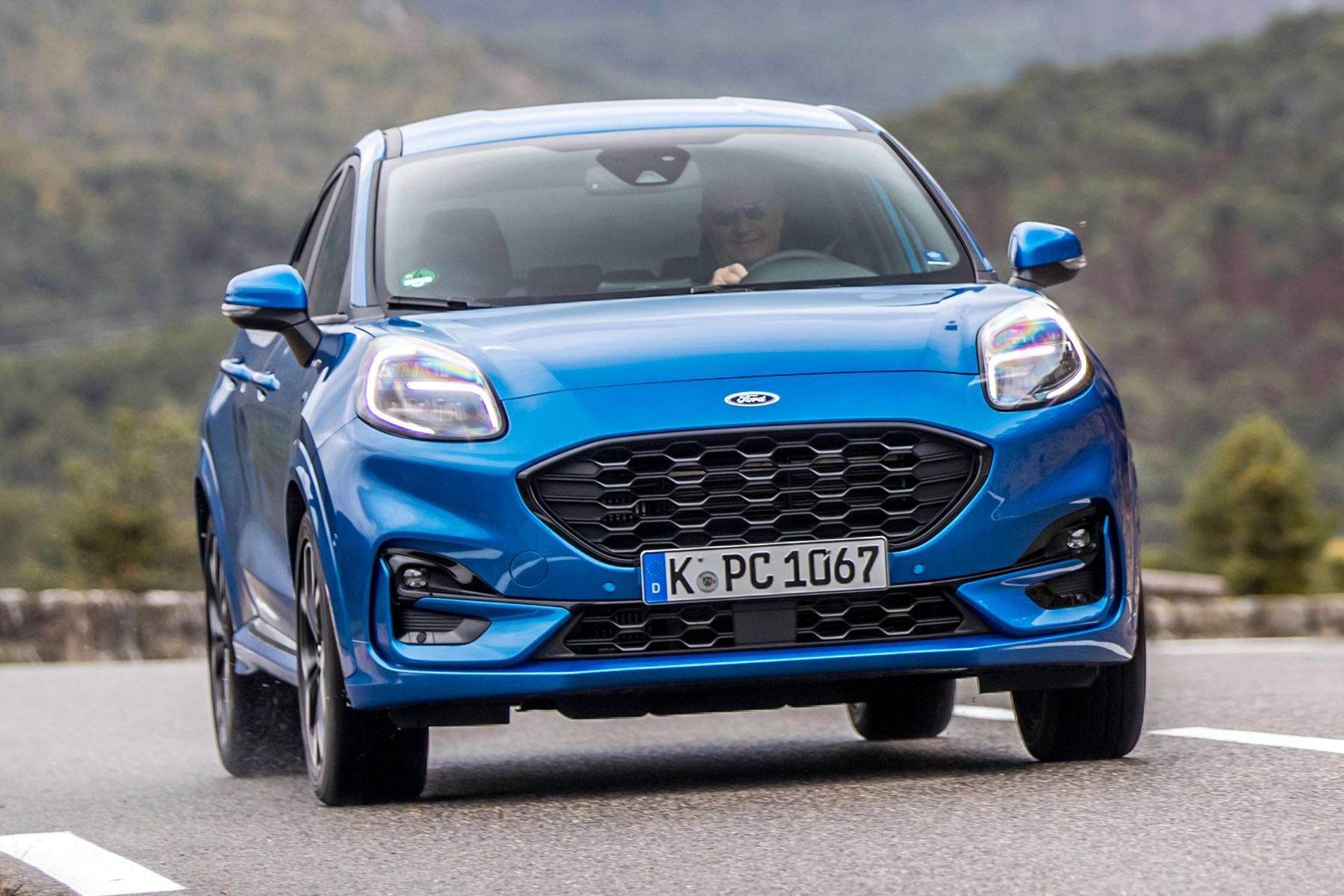 Ford Puma
The Puma is proving to be a real hit for Ford. It's quickly become a regular sight among Britain's best-sellers, displacing traditional Ford favourites such as the Fiesta and Focus. Its smart styling is one obvious reason why; this is a really good-looking car, with neat curves and a squat stance. Ford offers some smart and modern colour choices, too. Inside, the Fiesta-related dashboard is clear and easy to use, but it's much roomier than the supermini – particularly the massive boot. There's also the Ford 'MegaBox', which sees the boot floor hollowed out so you can load tall items. It even has a drain plug in the bottom so you can easily rinse it out.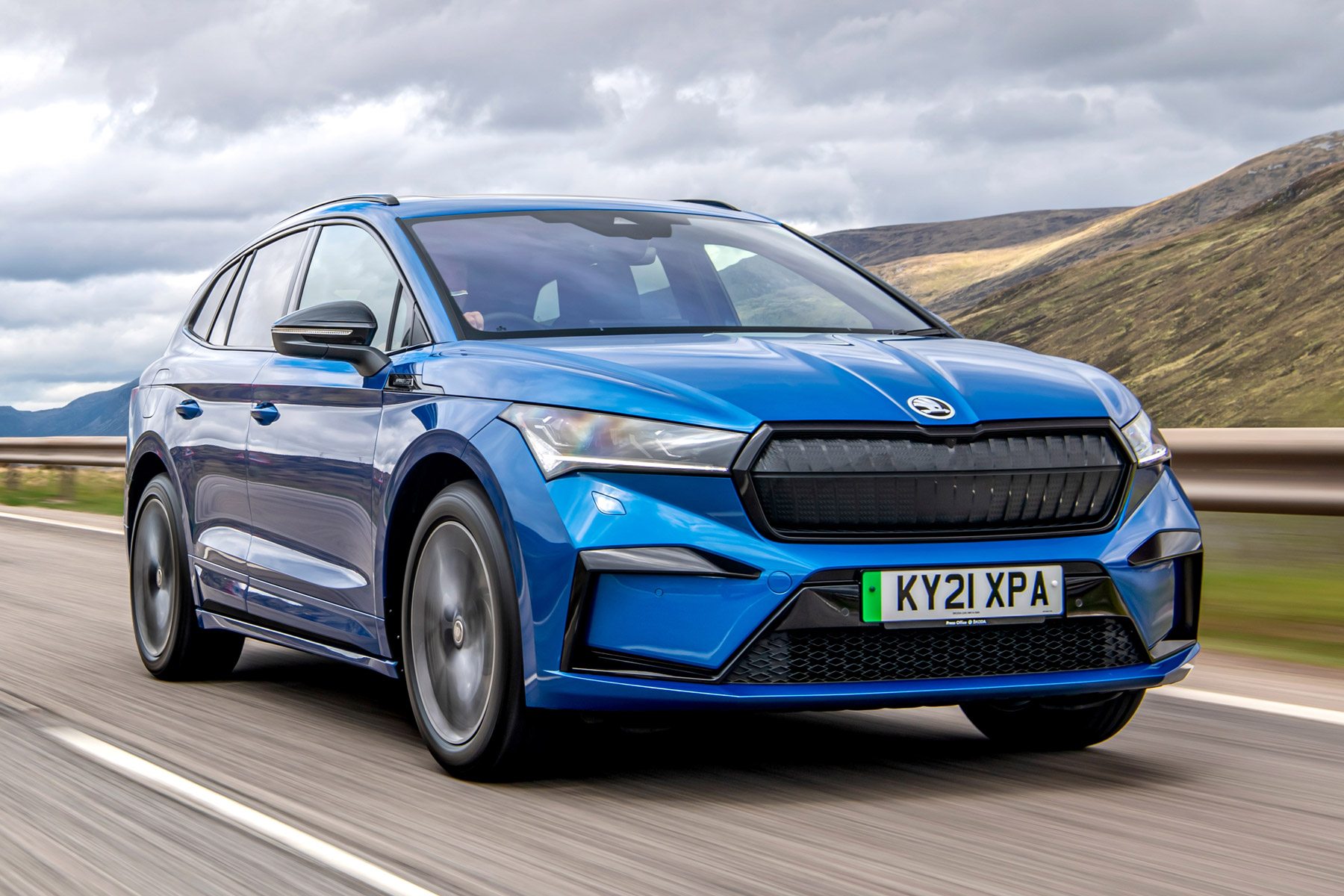 Skoda Enyaq iV
The Skoda Enyaq iV is an intriguing SUV that aims to popularise electric motoring among family-car buyers. It's one of the more affordable electric SUVs, which gets it off to a great start, yet it also offers a decent driving range, in both 60 and 80 variants. The most affordable Enyaq iV does 255 miles between charges, while the longest-range version is capable of an impressive 330 miles. Unlike some EVs, the Skoda's styling isn't wacky or standout. Instead, it concentrates on the firm's well-liked everyday practicality, with an abundance of common-sense functionality. It's a great choice if you're looking to buy your first electric SUV.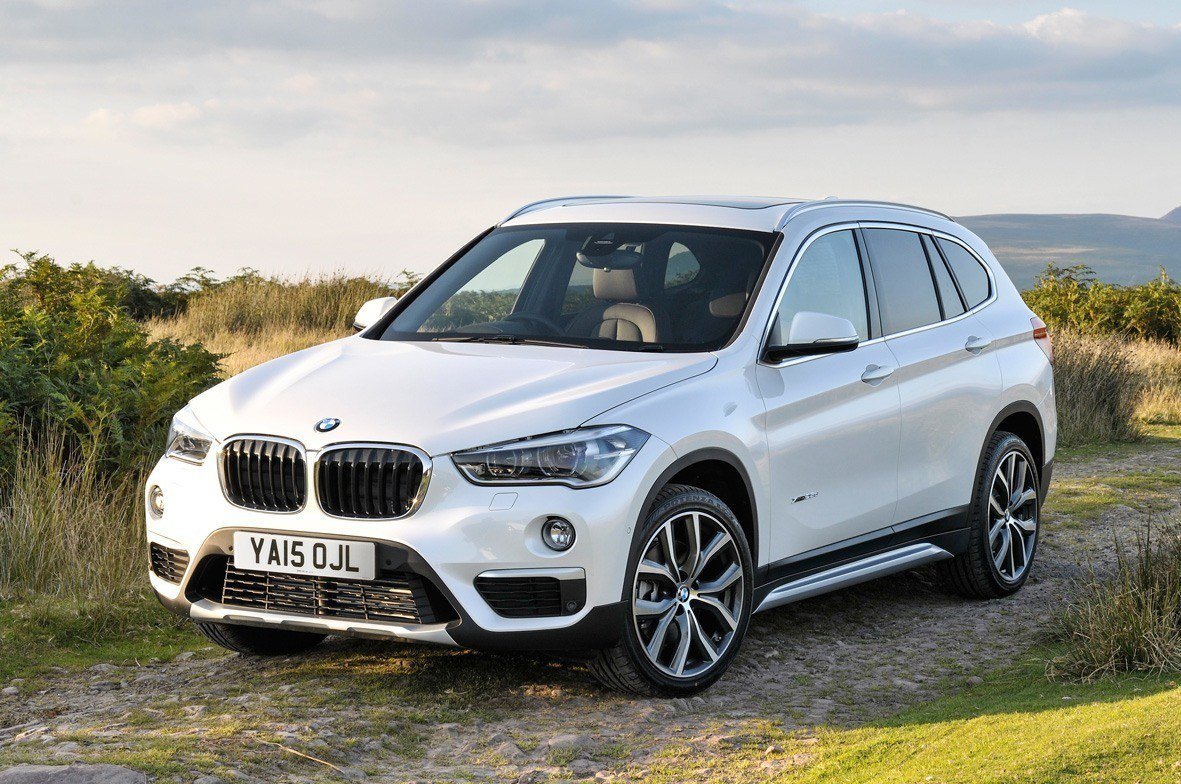 BMW X1
The X1 is BMW's smallest and most affordable SUV – and also one of its best-looking. Prices start from just over £30,000 and the X1 is available in petrol, diesel and plug-in hybrid forms, the latter with a pure electric range of up to 32 miles. The X1 has an upmarket feel to its interior, and BMW's infotainment tech is among the best in the business. It's also surprisingly roomy inside, and offers boot space of up to 505 litres. Pleasingly, it drives like a true BMW, with precise handling, well-weighted steering and a driver-focused feel. There is also a more coupe-like five-door SUV sister car, the BMW X2, if you want to take this up a notch further.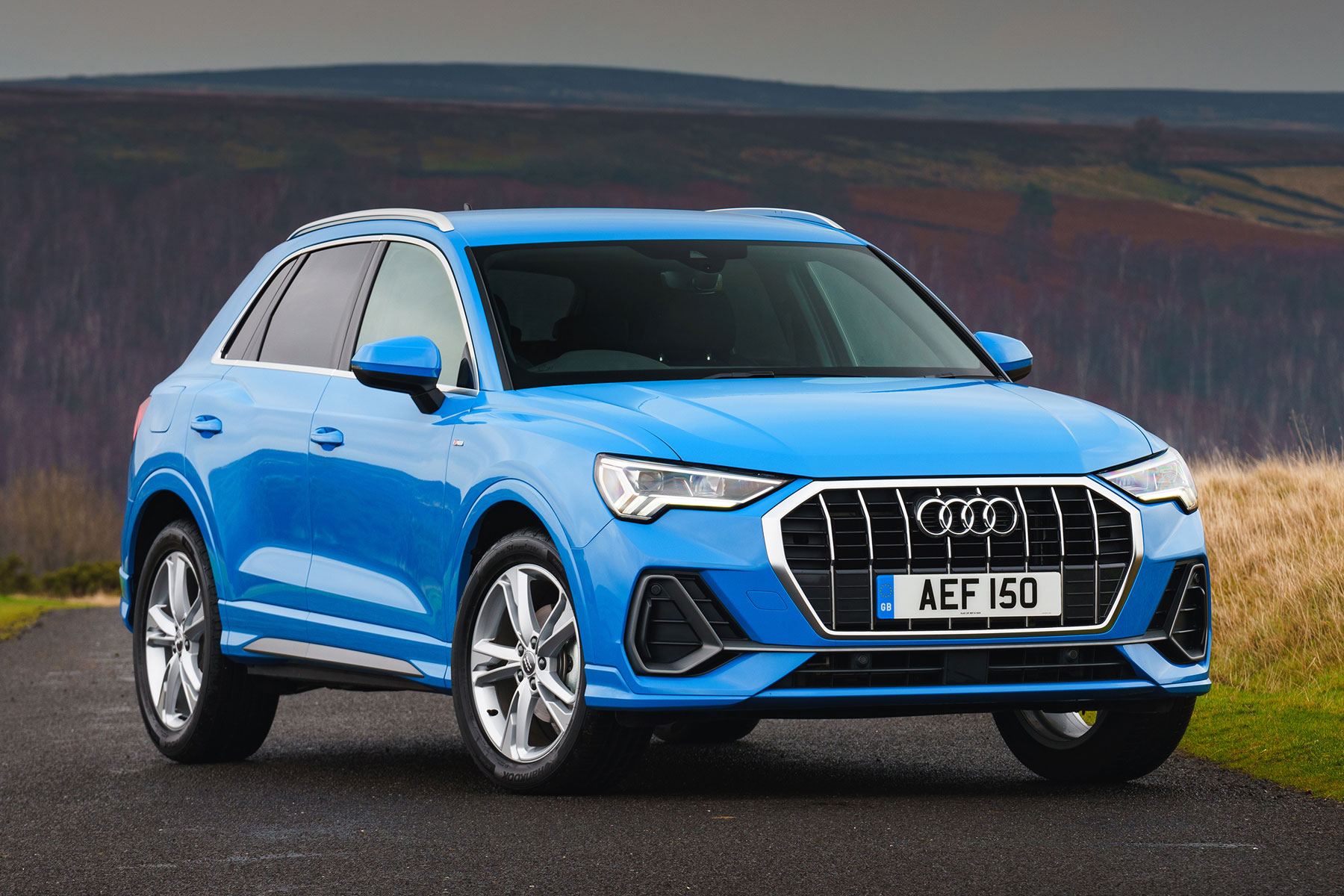 Audi Q3
The popular Q3 is one of Audi's best-selling SUVs. It's available as a regular five-door compact SUV or the more stylish Q3 Sportback, which has a more coupe-like rear end. All Q3s have assertive styling, though, with bold wheelarches and an impactful front end. Inside, the car has the digital-first feel of all the latest Audis, along with a good amount of space; the front seats have a particularly huge range of adjustment. Choose from regular petrol or diesel engines, the Q3 TFSI e plug-in hybrid, or Audi's rabid range-topper: the RS Q3. The latter has a monster 2.5-litre five-cylinder turbo engine that produces 400hp, plus an exhaust note as thrilling as its performance.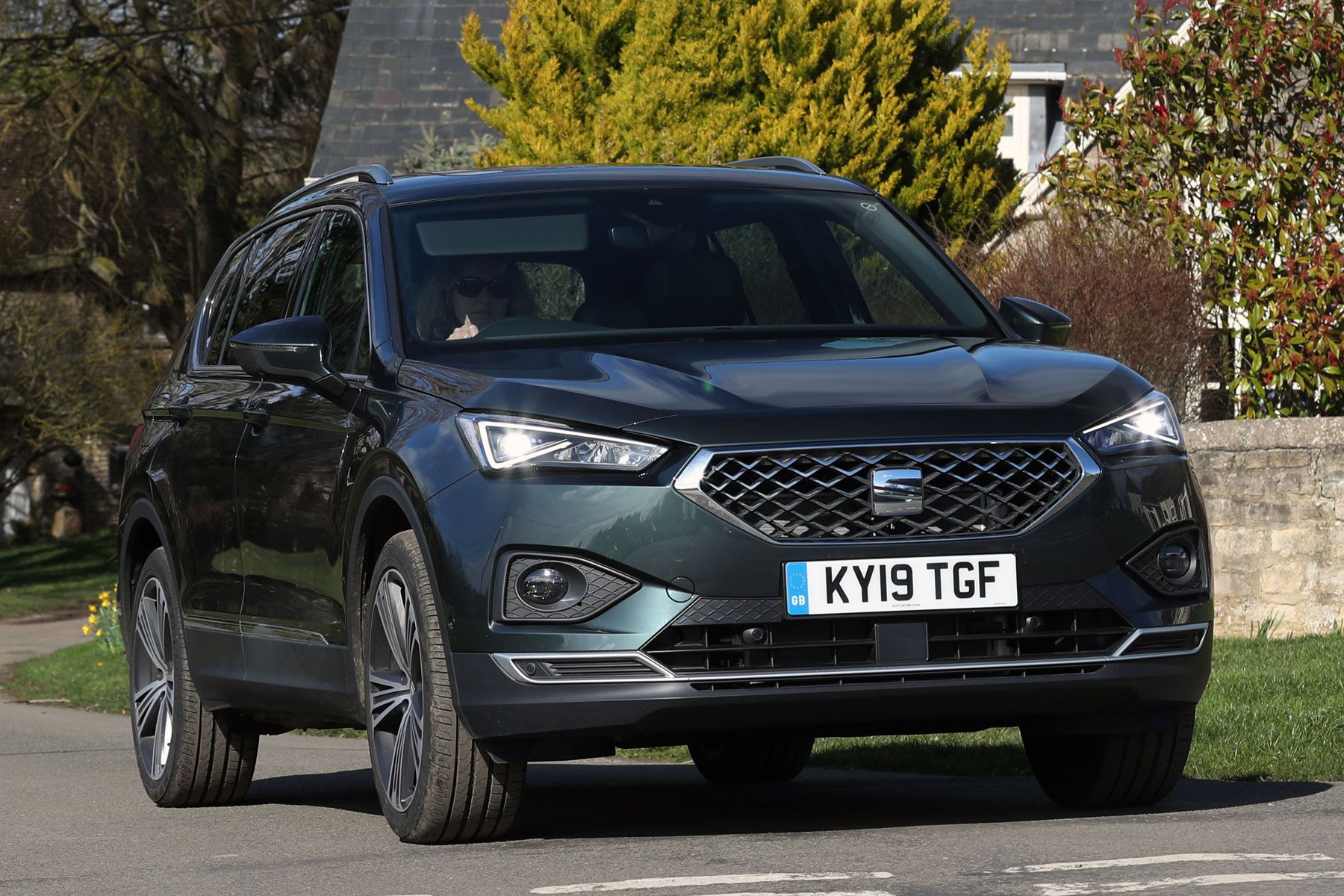 SEAT Tarraco
The SEAT Tarraco is a classy-looking and affordable seven-seat SUV that is great for growing families. Sitting above the Ateca, it has three rows of chairs for when you need to carry your clan and a couple of their friends. These fold flat into the boot floor when not needed, giving a mammoth 700 litres of load space. Fold the middle row as well and this grows to more than 1,700 litres. All versions are well equipped, as part of the Seat Easymove simplification strategy. Our favourite is FR, which has sports seats and a great-looking set of 19-inch alloys, which grow to a full 20 inches in FR Sport grade. The range of petrol and diesel engines includes several with grippy all-wheel drive.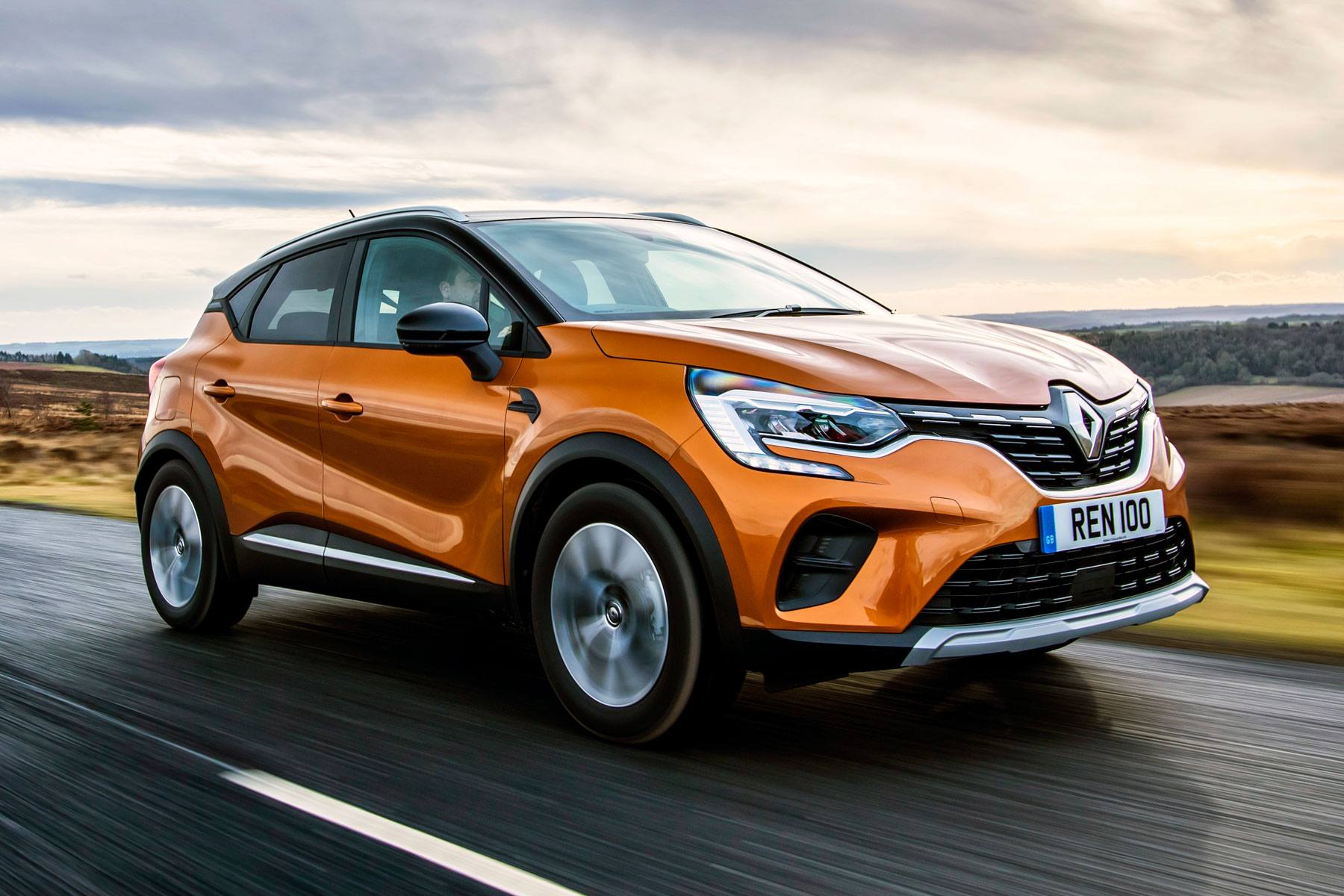 Renault Captur
The Renault Captur has long been a popular small SUV across Europe. Now into its second generation, the smooth lines have been sharpened and detailing improved to give an even more upmarket appearance. Inside, it's roomy enough for smaller families, and the practical boot offers up to 422 litres of space (you can trade-off with rear passenger legroom via the sliding rear bench seat). The most popular engines are the small turbocharged petrols, but Renault has recently added two hybrids: the 'self-charging' E-Tech Hybrid and the E-Tech Plug-in Hybrid. The plug-in version offers up to 30 miles of pure electric driving range.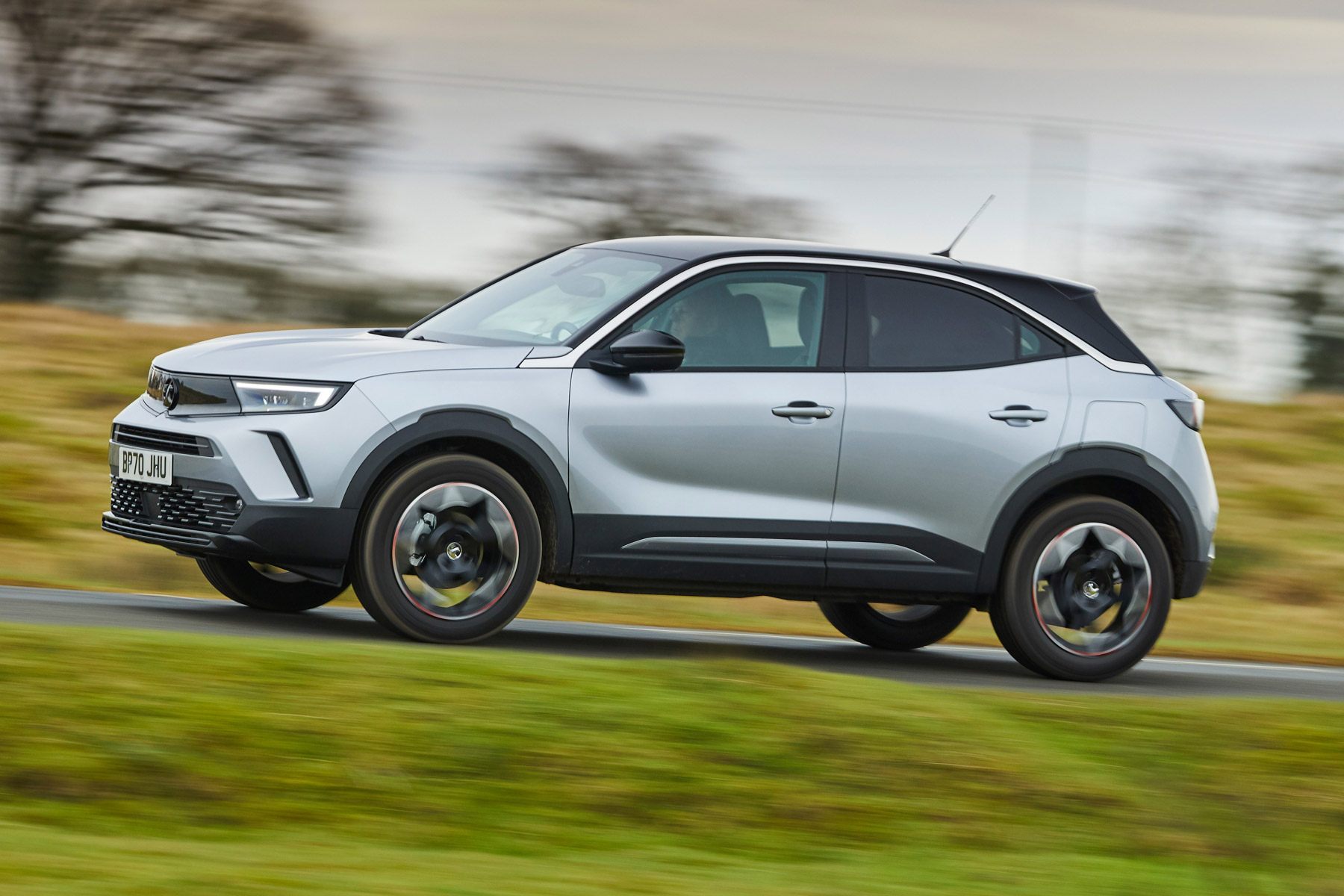 Vauxhall Mokka
The latest Vauxhall Mokka is an SUV that has transformed from something fairly dowdy-looking into a genuine head-turner. It has a youthful, sporty appearance that can be further accentuated with bright colours and a contrasting roof. There's a suitably broad choice of large alloy wheels, too. Inside, it has a high-set driving position and a commanding feel thanks to dual wrap-around screens. Pick from regular petrol or diesel engines – or Vauxhall has the near-unique third choice of a pure electric Mokka-e. This can cover more than 200 miles on a full charge and is helping to bring electric motoring to the masses.
Which SUV is the best value for money?
One of the most affordable new SUVs on sale is the Dacia Duster. It is excellent value for money, with its economical engines offering low running costs and well-judged trim levels providing all the essentials. Indeed, the Essential grade features all the basics as standard, and for a great value price tag. The MG ZS is another really affordable SUV – and even comes in fully electric MG ZS EV guise – while the SsangYong Tivoli is also well-priced.
Which is the safest SUV?
If you take safety seriously, it's always a good idea to look at Euro NCAP ratings – particularly the most recent scores, which are subject to the latest, toughest standards. Five-star performers in 2021 or 2020 include the Skoda Enyaq iV, Toyota Yaris Cross, Lexus NX, Volkswagen Taigo and ID.4, plus the latest Hyundai Tucson. It has never been more difficult to earn five stars in Euro NCAP crash tests, making these current top performers some of the safest production cars ever.
Which is the best SUV for helping me go green?
Right now, the Skoda Enyaq iV is one of the best SUVs for those keen to go green. The pure electric vehicle is one of the most affordable new EVs, and certainly among the most practical. Indeed, space-efficient electric tech helps make it feel roomier and more open-plan inside than a conventional car. The entry-level version has a range of over 250 miles, which will be more than enough for most. If you want to go further, the Enyaq iV 80 has a 330-mile range.
More SUV guides