Best coupe cars 2022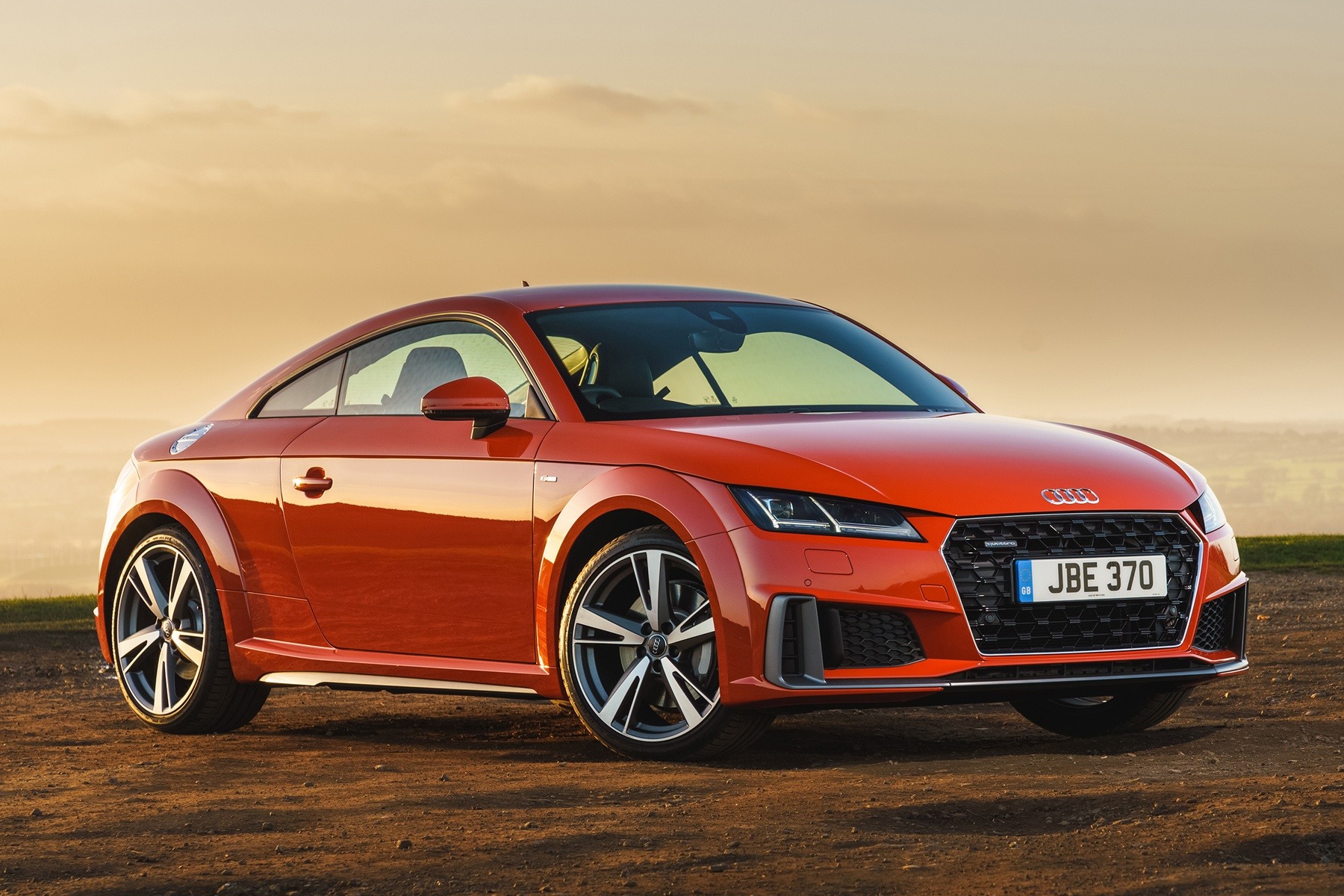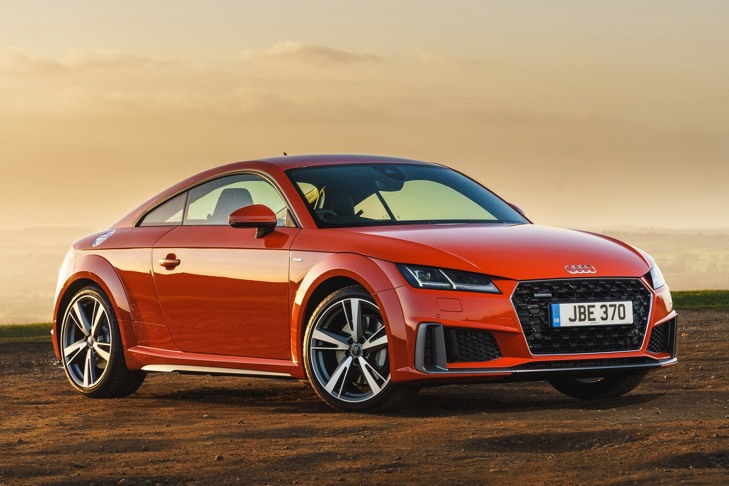 Buying a coupe means giving up a little space in exchange for some extra style. They can be based on more humdrum motors or designed from the ground up to be a coupe, but you'll almost certainly add a touch of flair to the office car park.
So what exactly is a coupe? The definition has changed a little over the years; today, even a five-door SUV with a sloping roofline can apparently be called a coupe. For us, a classic coupe has two doors, an enclosed boot, sleek styling and maybe a couple of small seats in the back.
If you buy a coupe, you're letting your heart rule your head, because they tend to be more expensive and less practical. On the plus side, the market for coupes is smaller, so you'll enjoy a little more exclusivity. Take the Audi A4, which is a thoroughly good executive saloon. The A5 Coupe is based on the same platform, but it cuts a meaner streak on the street.
Here are 10 of the best coupe cars you can buy right now.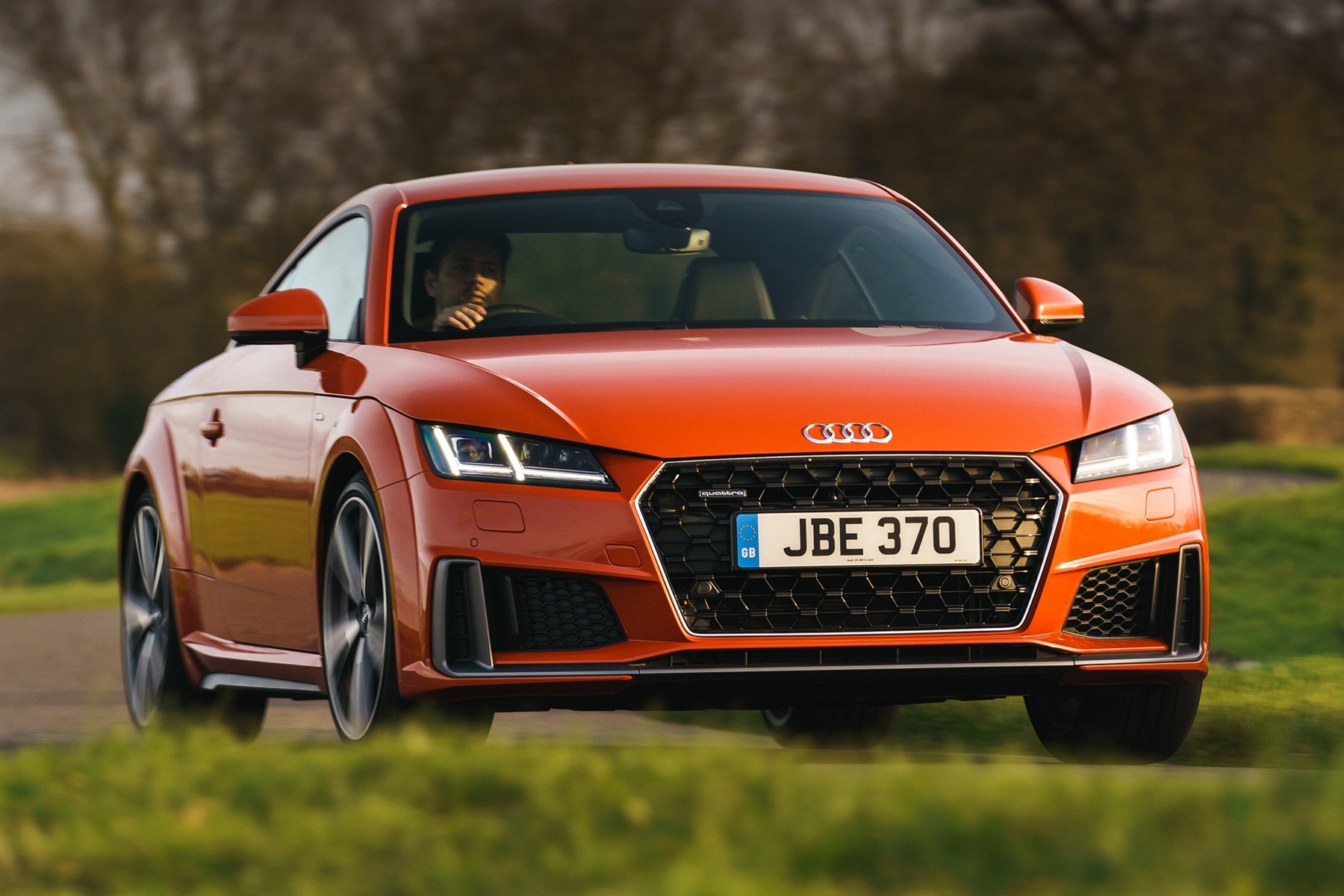 Audi TT Coupe
If you're old enough to remember the launch of the original Audi TT in 1998, you'll know it caused quite a stir. Like the current TT, it used a platform and engines from less desirable cars in the Volkswagen Group stable, but everything was wrapped in a stunning body. It also had one of the most individual interiors of any car, regardless of price. Today's Audi TT Coupe has lost none of that appeal, offering an excellent blend of style, performance and practicality. The interior remains one of its party pieces, with a dashboard dominated by circular air vents and an impressive Virtual Cockpit digital instrument panel.
BMW 4 Series Coupe
Equally, if you remember the original TT, you'll almost certainly recall the days of the BMW 3 Series Coupe. Things have changed, so the 3 Series now comes with four doors, leaving the 4 Series to fly the flag for the two-door coupe. We won't confuse matters by mentioning the four-door 4 Series Gran Coupe... The main reason why you'd choose the 4 Series Coupe over its rivals is the way it handles. We'd recommend a rear-wheel-drive version for keen drivers, but a four-wheel-drive 4 Series will deliver some reassurance on slippery roads. It also boasts a fabulous range of engines.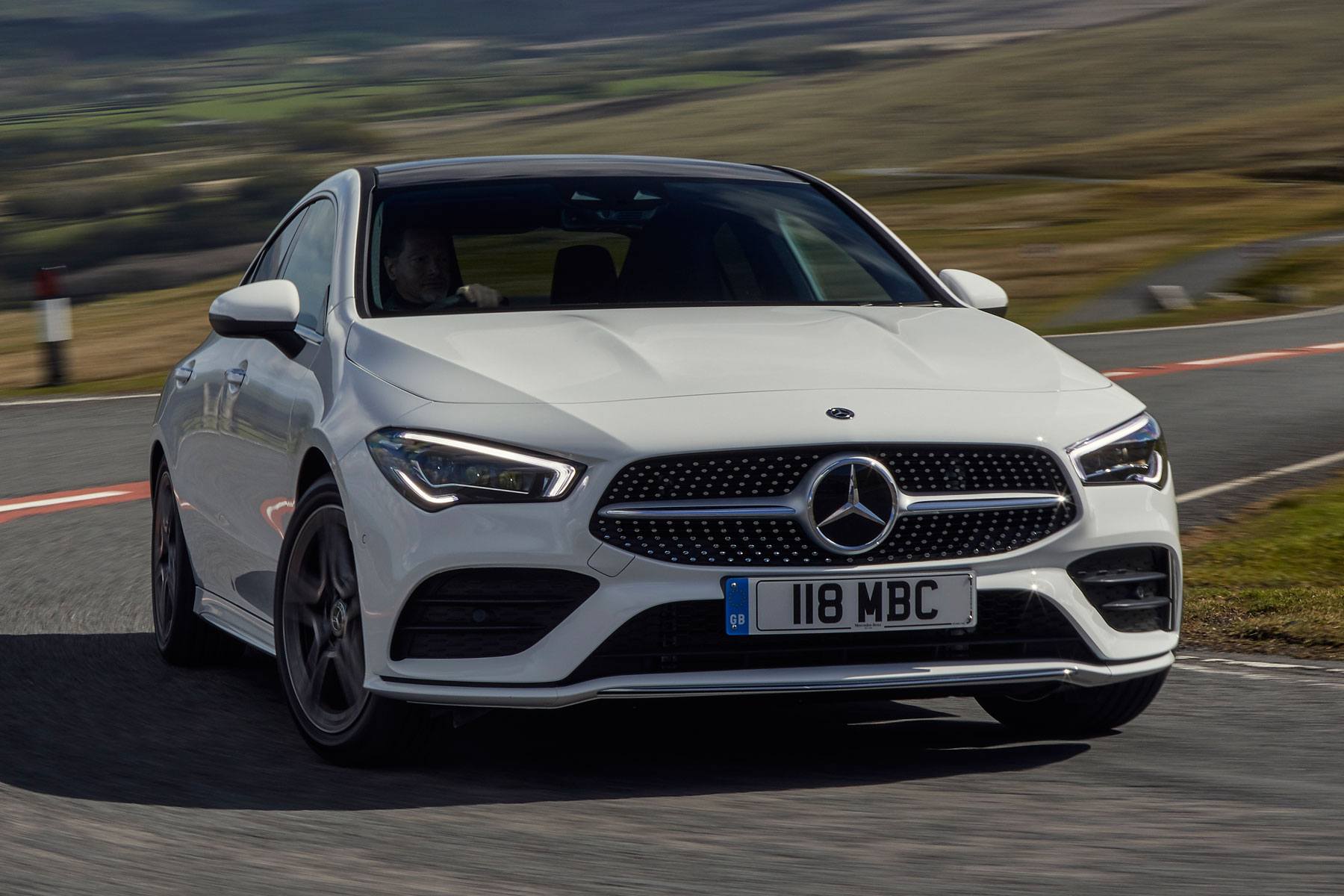 Mercedes-Benz CLA Coupe
Mercedes-Benz offers five different coupes, but the CLA is the smallest. As the name suggests, it's based on the popular A-Class hatchback, but the rakish styling makes it look more premium than its five-door sibling. You'll have noticed the CLA Coupe has four and not two doors; we did say that the coupe lines have become blurred in recent years. It's better to drive than the hatchback, while the plug-in hybrid version offers up to 44 miles of electric range. Even the entry-level AMG Line model comes fully loaded with the likes of 18-inch alloys, LED headlights and a 10.25-inch infotainment screen.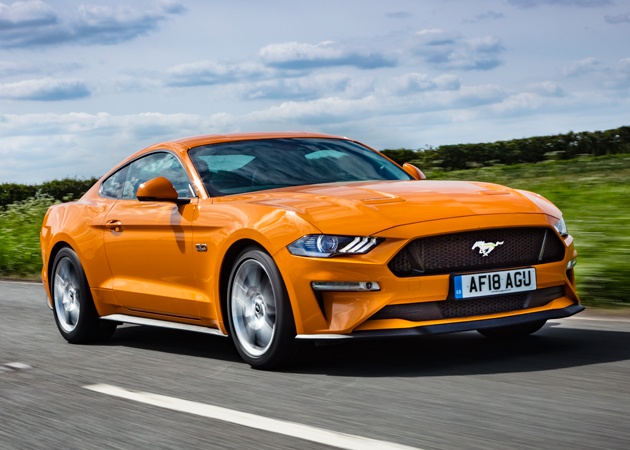 Ford Mustang Fastback
The Ford Mustang is the archetypal coupe. A long bonnet, two doors, a pair of small seats in the back and powerful engine up front. In the case of the Mustang, it's a 5.0-litre V8 – the 2.3-litre EcoBoost engine is no longer available – so not only does the Mustang look great, it also sounds fantastic. Needless to say, the V8 delivers excellent performance, and unlike Mustangs of old, this one doesn't unravel when you approach a corner. Look out for the new Mach 1, which boasts a V8 engine producing a massive 460hp, which is enough to propel the 'Stang to 62mph in just 4.4 seconds.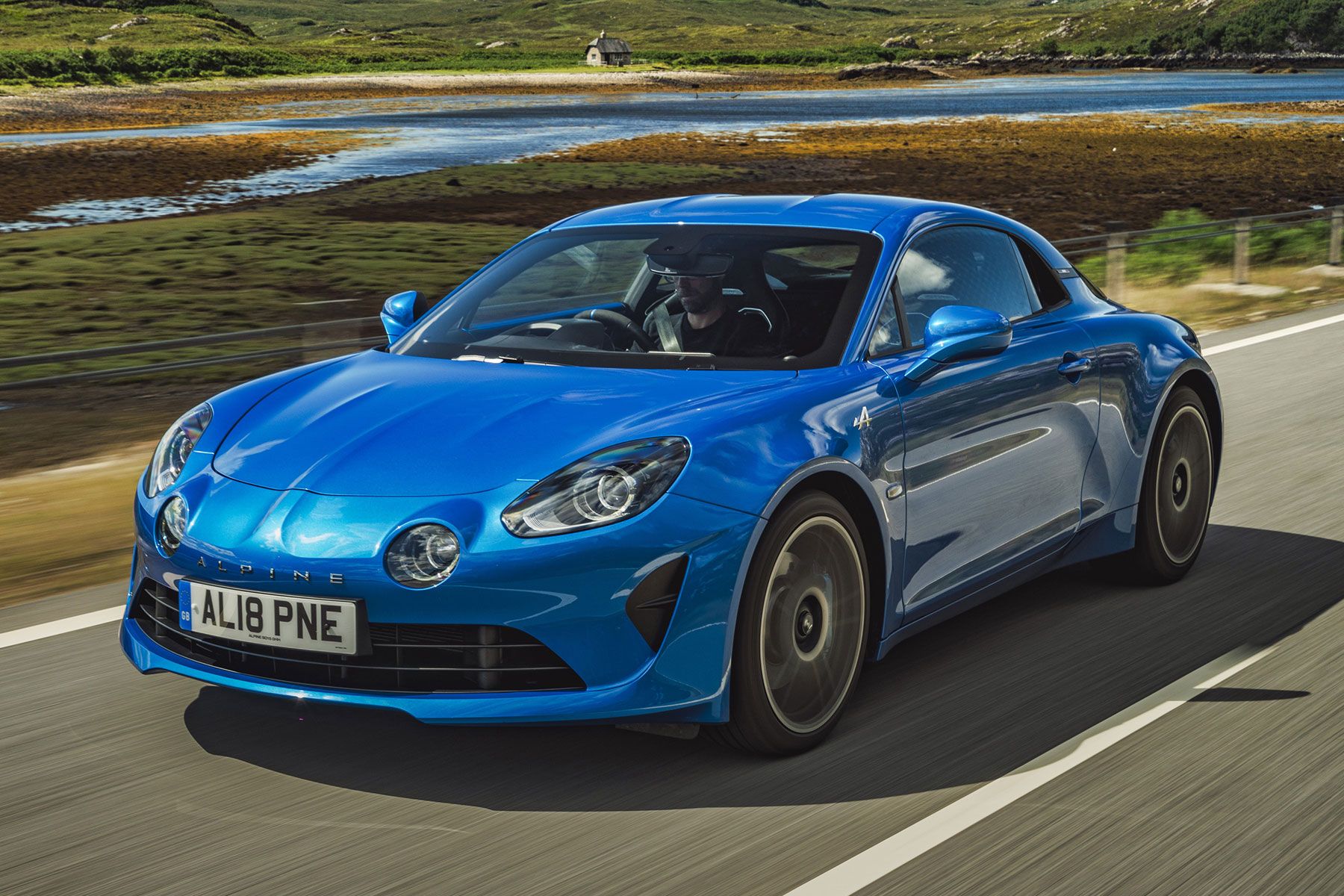 Alpine A110
It's not the most practical coupe you can buy, but it almost seems rude to fill a lightweight car with heavy luggage. Everything about the Alpine A110 has been designed to deliver maximum driver enjoyment, so you might be surprised to discover that achieving 45mpg is a realistic target. It's all down to the light construction, which means the A110 can make the most of the power developed by its relatively small 1.8-litre turbocharged engine. The Alpine is at its best in entry-level Pure guise, so you don't need to splash out on the more expensive models. Fun is absolutely guaranteed.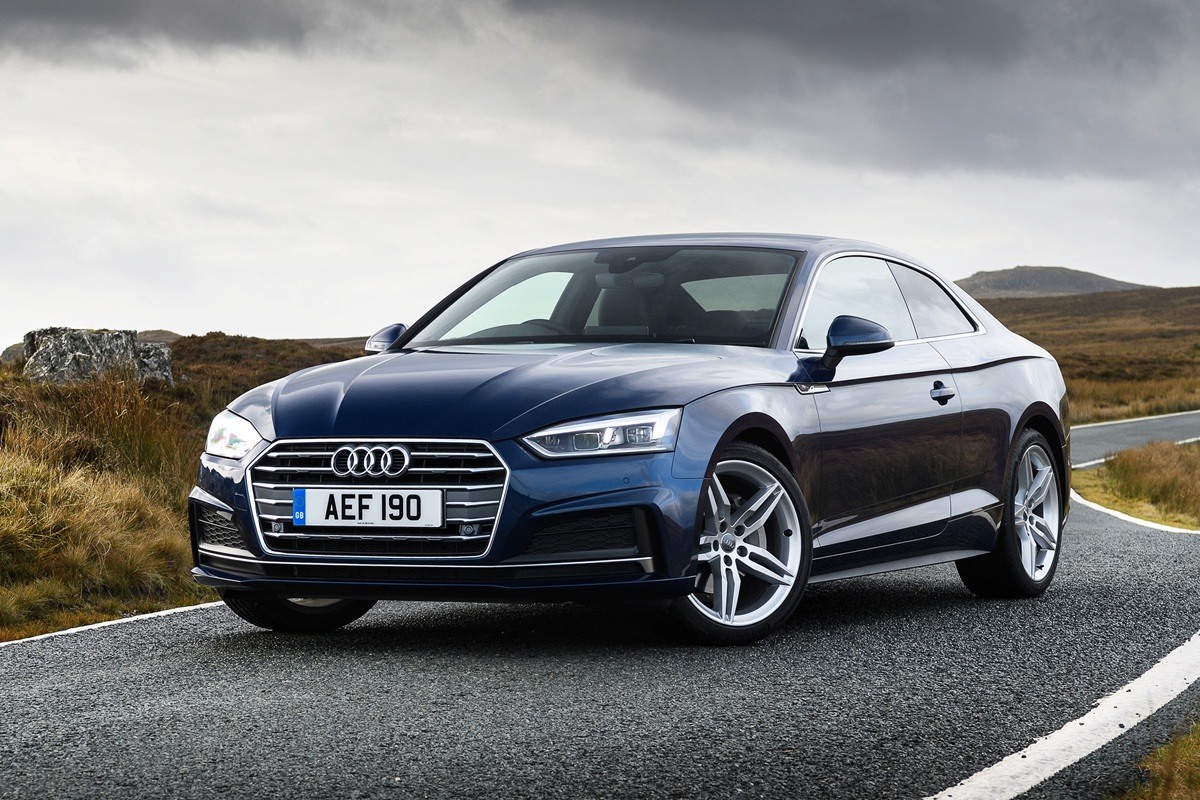 Audi A5 Coupe
There are seven different versions of the Audi A5, but we're concentrating on the two-door A5 Coupe. It's not as sharp to drive as a BMW 4 Series Coupe, but we'd argue that it edges its German rival when it comes to looks. The entry-level Sport comes with 18-inch alloy wheels, LED headlights, a Virtual Cockpit driver display and leather sport seats, but upgrading to the S line adds an extra layer of sporty style. A range of engines are available, including a punchy and efficient 2.0-litre diesel. Performance versions are available in the form of the S5 and ferocious RS5.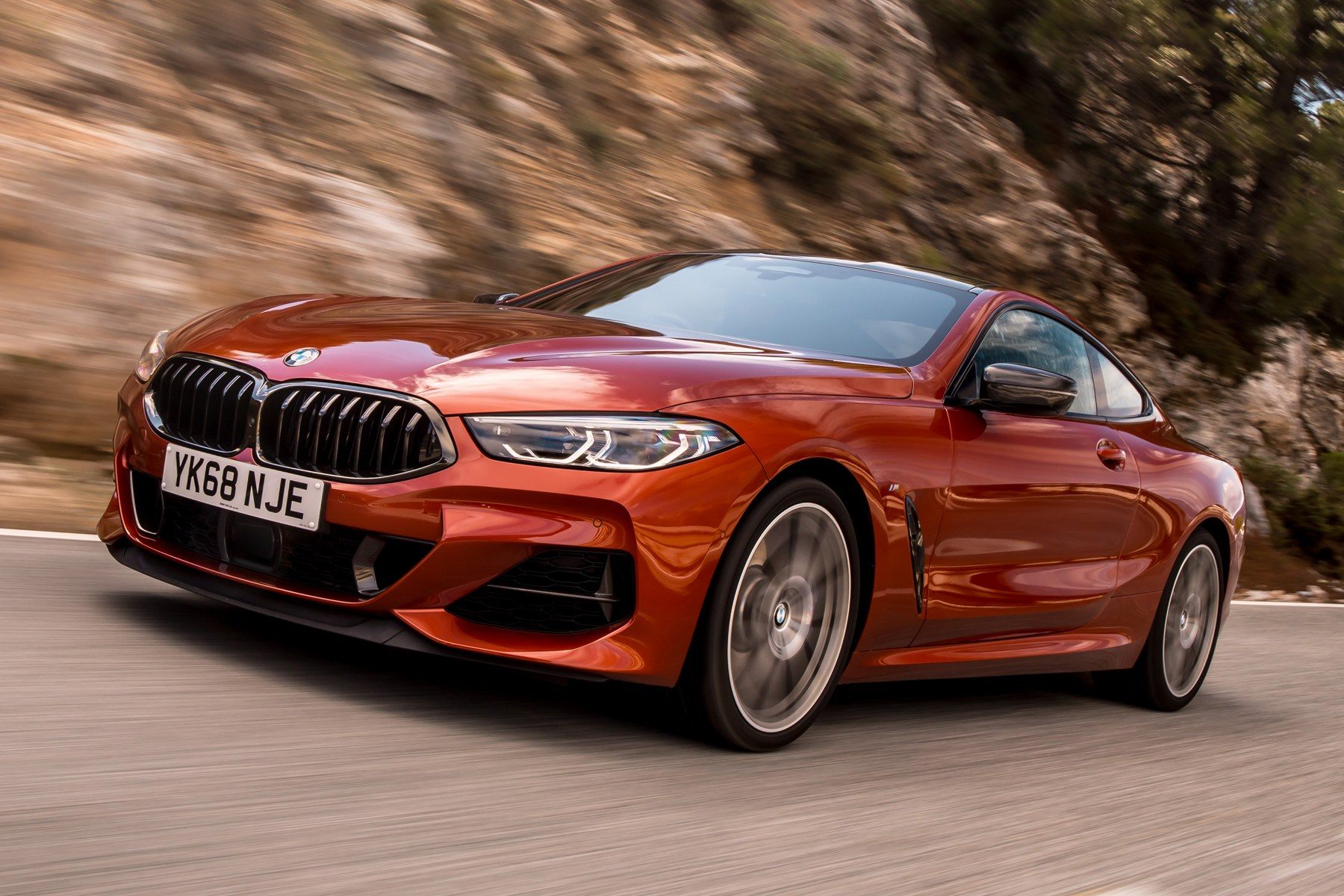 BMW 8 Series Coupe
With prices starting from around £77,500, you'd be forgiven for thinking the BMW 8 Series Coupe is a tad expensive. But here's the thing: the 8 Series wouldn't look out of place in a car park filled with Bentleys and Rolls-Royces, which makes it a bit of a bargain. Yes, really. The entry-level 840i is rear-wheel drive and powered by a 3.0-litre straight-six engine producing a healthy 333hp. The four-wheel-drive M850i features a 530hp 4.4-litre V8, while the flagship M8 Competition ups the ante to 625hp. In all forms, the 8 Series is a luxury grand tourer of the highest order.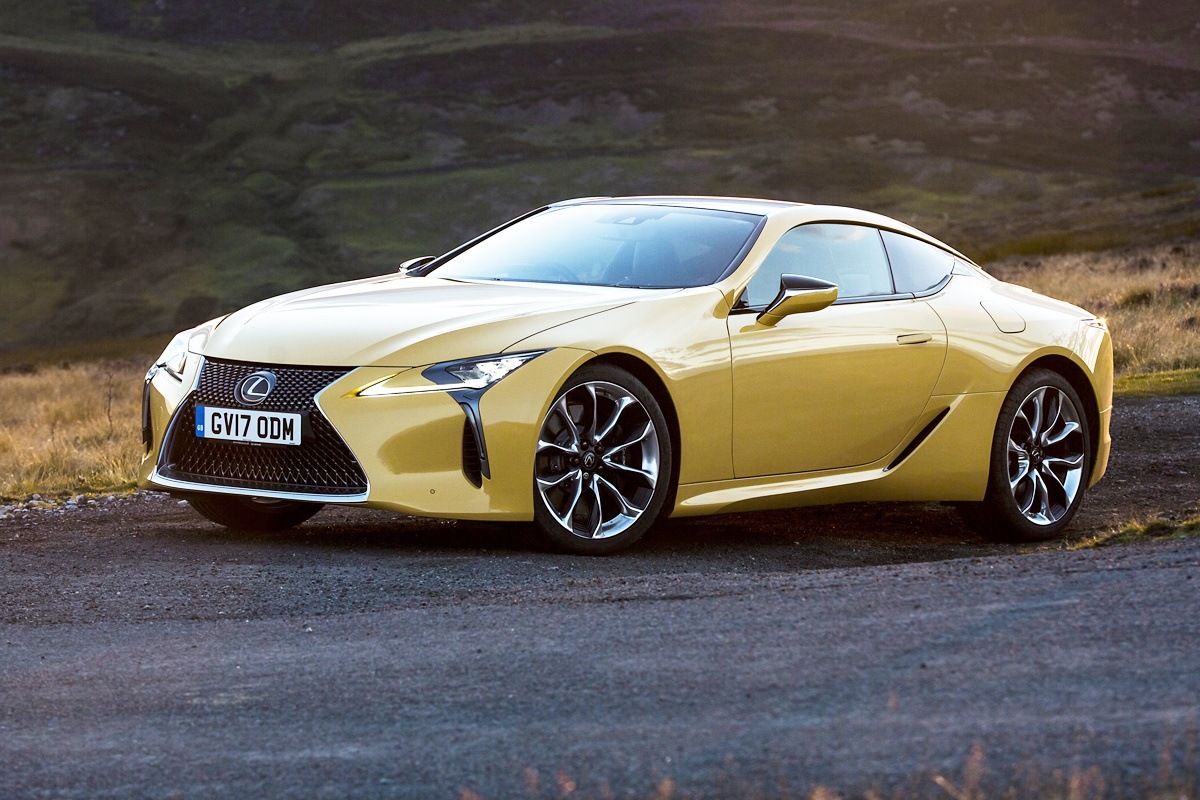 Lexus LC 500
Stunning, isn't it? The Lexus LC 500 is so alluring, you have to question why anyone would spend big bucks on an Aston Martin or Bentley. OK, with prices ranging from £84,000 to £101,000, it also isn't cheap, but Lexus' reputation for reliability and engineering should deliver some reassurance. The 'standard' LC 500 is powered by a 5.0-litre V8 engine mated to a 10-speed automatic transmission, while the LC 500h utilises a 3.5-litre V6 hybrid powertrain for respectable fuel economy. There are two seats in the back and a relatively small boot, but an overwhelming sense of occasion.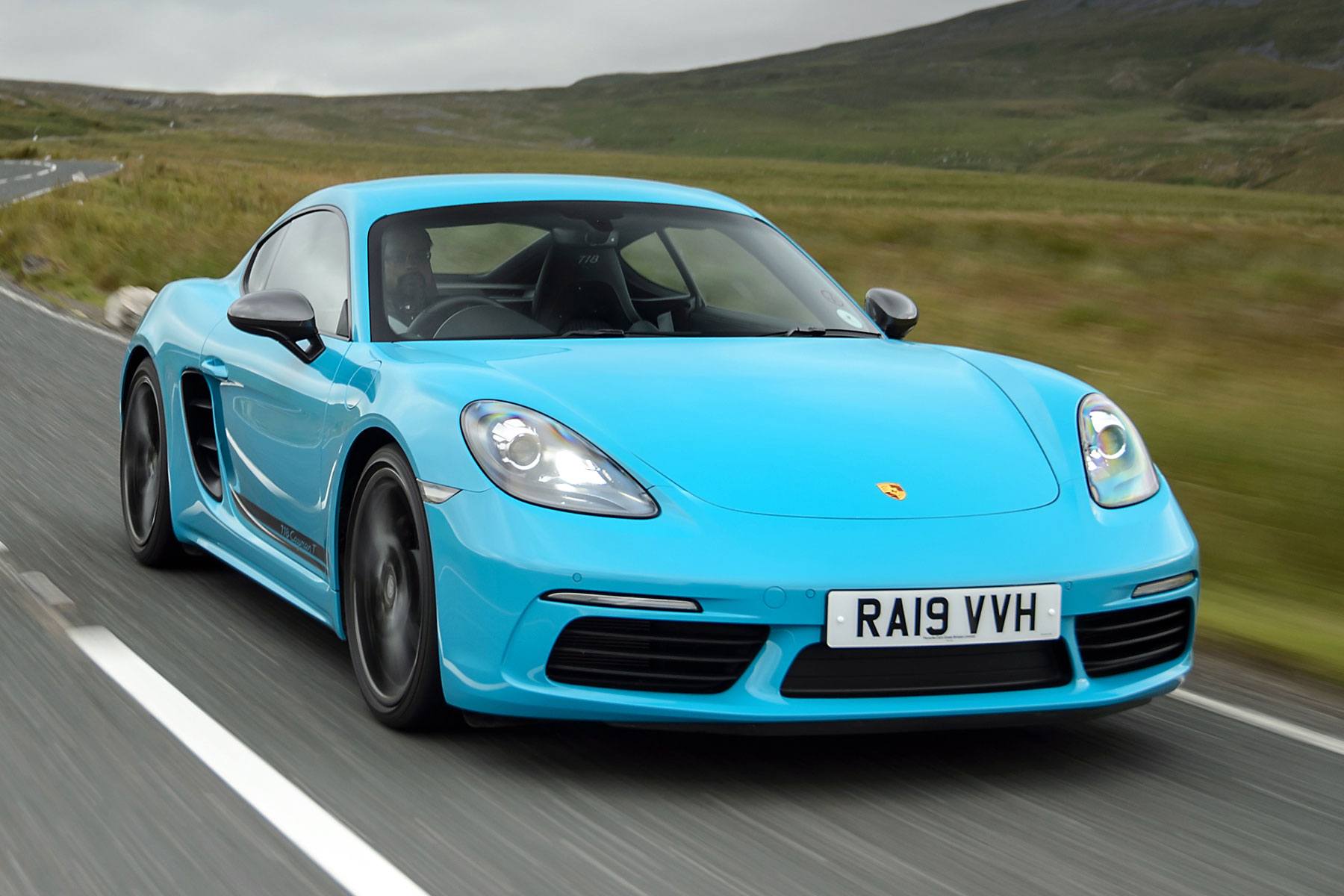 Porsche 718 Cayman
You could spend upwards of £87,500 on a Porsche 911, and we wouldn't blame you. Alternatively, you spend £46,500 on an entry-level Porsche 718 Cayman. It's not as iconic as the 911, but there's not a £40k difference in terms of the driving experience. The base model's four-cylinder engine produces 300hp, to propel the 718 Cayman to 62mph in just 5.1 seconds, before hitting a top speed of 170mph. The Cayman S ups power output to 350hp, while the GTS boasts a six-cylinder engine producing 400hp. Maybe you don't need that 911 after all.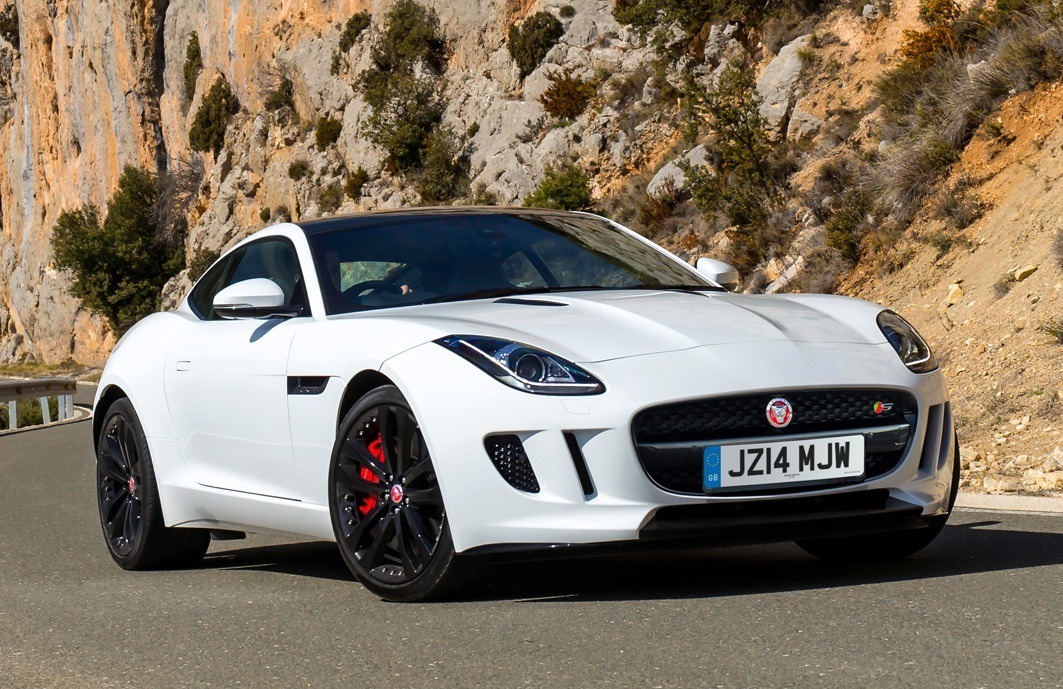 Jaguar F-Type Coupe
Nearly a decade on from its launch, the Jaguar F-Type Coupe is still capable of turning as many heads as a six-figure supercar. It helps that it was facelifted in 2020, with Jaguar also tweaking the chassis and improving the infotainment system. There's an engine for everyone, from a surprisingly effective and frugal four-cylinder unit producing 300hp, to a fabulous V8 that makes 575hp. The Porsche 911 is a sharper instrument, but the F-Type Coupe remains brilliant to drive. We also reckon the shapely and curvaceous Coupe edges the Convertible in the styling department, but we'll let you be the judge of that.
Are coupe cars impractical for daily use?
Coupes hit peak popularity in the 1990s, but the market appears to be in decline. The rise of the SUV hasn't helped, with many buyers preferring their high driving positions and ease of use. Coupes aren't great for families as it can be tricky to get child seats in and out of the back, while your older kids will complain about the lack of legroom and headroom. That said, if it's just the two of you, a coupe should be no harder to live with than a regular hatchback, although trips to Ikea might be a problem.
Can I carry my dog in a coupe?
It all depends on the coupe in question. Some coupes are hatchbacks in all but name, so a car like the BMW 4 Series Gran Coupe will allow you to have your cake and eat it. Others, like the Audi TT and Ford Mustang, will require your pooch to sit on the passenger seat or rear seats. Just make sure your canine companion is suitably restrained before setting off; a seatbelt harness or dog carrier is required by law.
What is a coupe SUV?
Buying a coupe SUV could feel like you're getting less for your money. Less headroom in the back and a smaller boot in exchange for a higher price – where's the value in that? It's not all bad news, though, because coupe versions tend to look better than their regular SUV equivalents, and they're hardly impractical. Some, like the BMW X6, are also excellent to drive. Other coupe SUVs include the Audi Q8, Porsche Cayenne Coupe and Mercedes-Benz GLE Coupe.
More sports car guides
More expert car guides