Best small cars 2022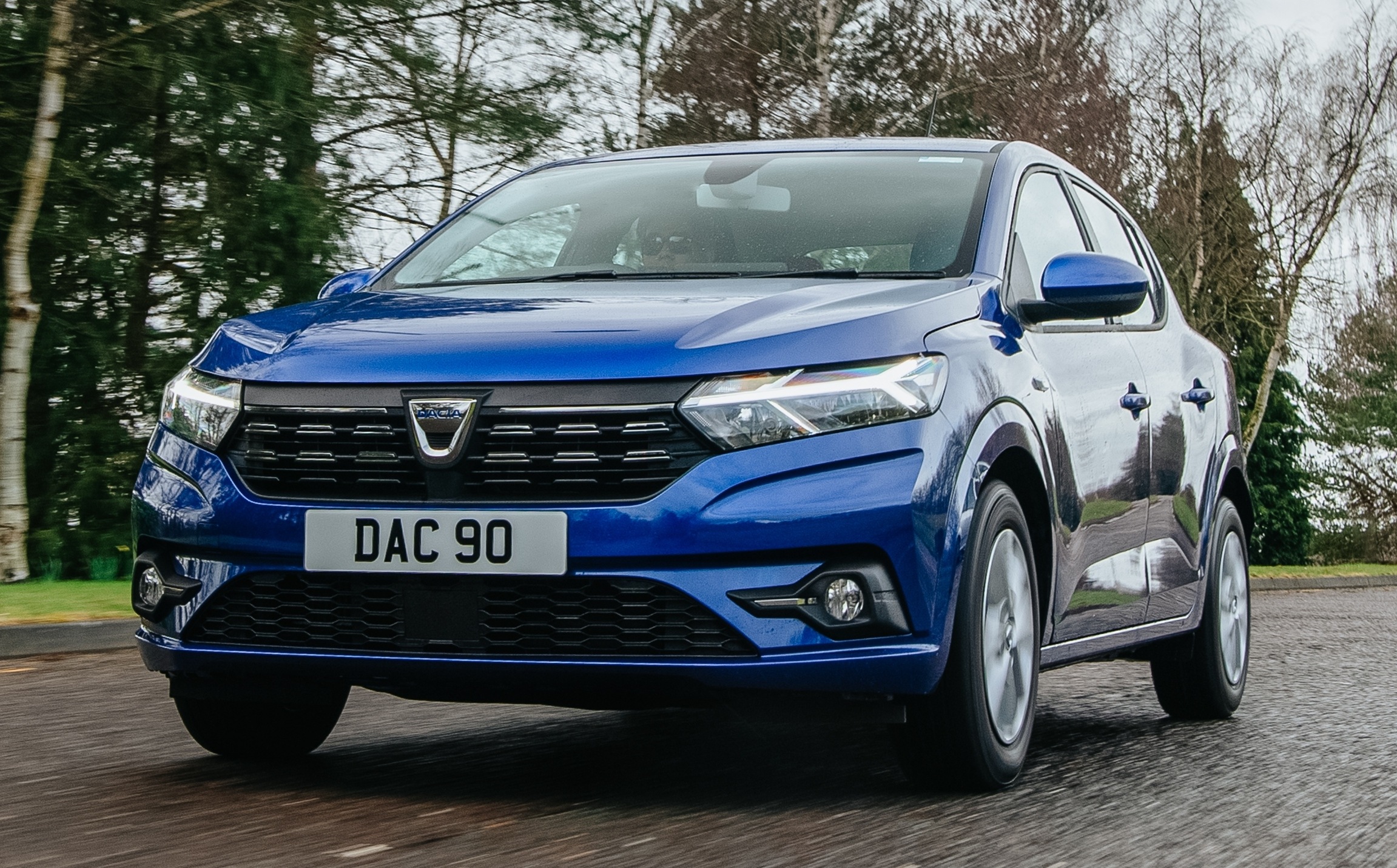 Small cars are among the most well-developed vehicles you can buy. Car manufacturers carefully hone them to be compact on the outside but big on the inside. They increasingly feel like larger cars to drive and be driven in, too.
If you haven't sampled a small car recently, prepare to be amazed at the level of refinement they can deliver. The best offer a deft combination of comfortable ride and agile handling, plus good performance from their small yet efficient turbocharged engines.
As you move up through the range of an average small car, large-car luxuries appear on the spec sheet, from infotainment touchscreens to premium audio systems. Our top choices also have a great array of safety assistance features and glowing Euro NCAP safety ratings.
You can even buy small cars in pure electric guise, should you wish to future-proof yourself for 2030. Here are 10 of the best small cars on sale right now.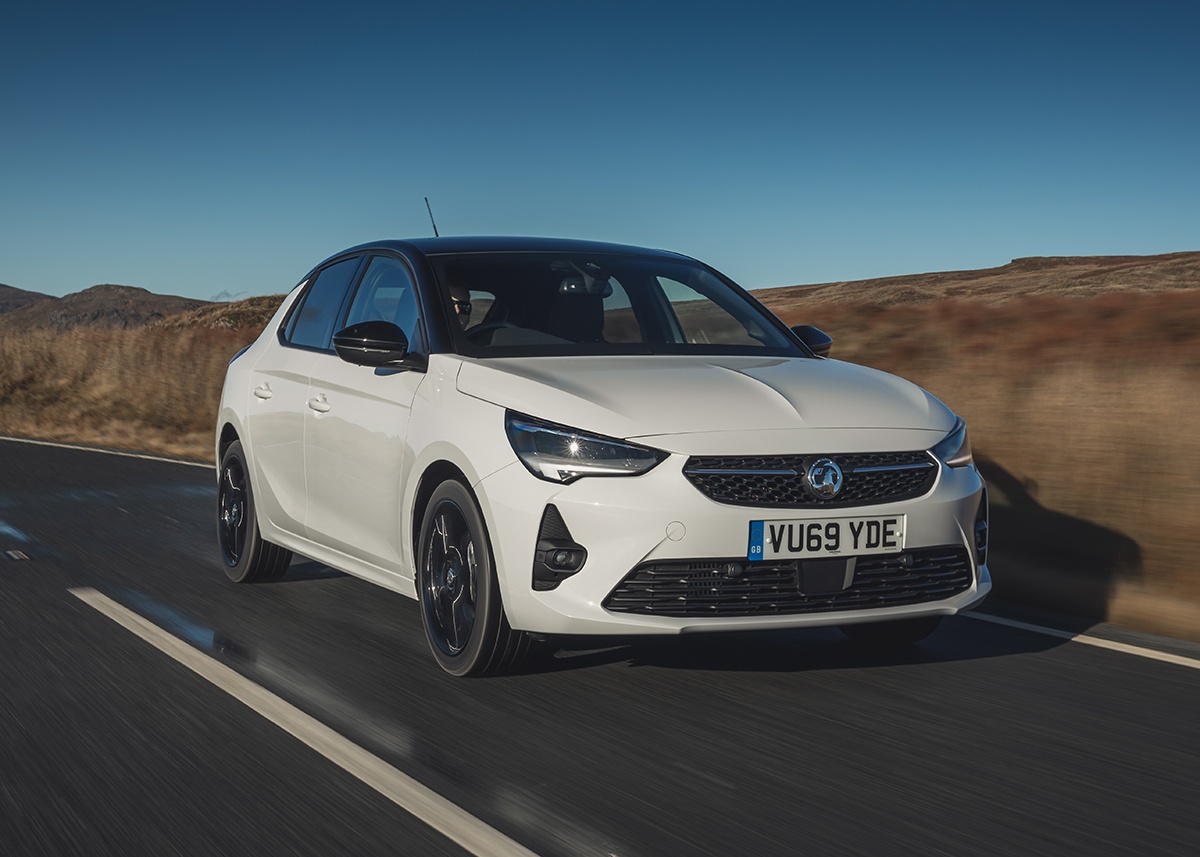 Vauxhall Corsa
The Vauxhall Corsa is not only the UK's best-selling small car – but actually the best-seller overall so far this year, continuing a trend it set in 2021. The latest model is winning fans for its smooth, eye-catching design and sophisticated interior, which brings Germanic maturity to the masses. All models have a well-positioned touchscreen and the digital instrument display is comprehensive. There are small cars with roomier rear seats, but the Corsa has a decent boot, and its core 1.2-litre turbo engine is excellent. Range-topping models have a good amount of standard equipment – you can even choose an eight-speed automatic gearbox – and the electric Corsa-e aims to make EV motoring more mainstream.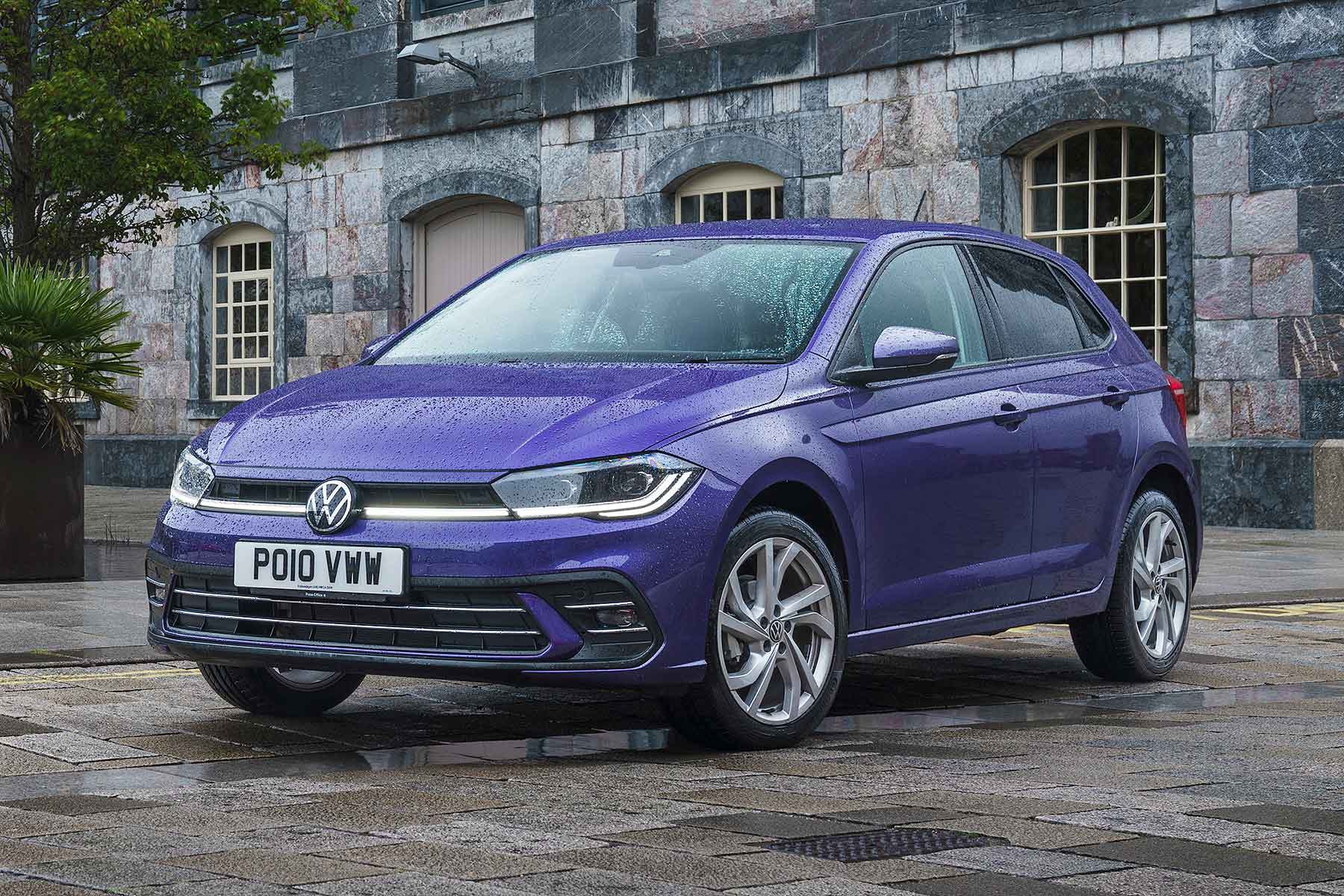 Volkswagen Polo
A long-running small car with an enviable reputation, the Volkswagen Polo is a safe choice for those after top quality and a thoroughly rounded range of abilities. VW has recently facelifted the Polo, with sharp new LED lights at the front and tinted rear lamps. The model line-up has been focused around Life, Style and R-Line grades, all of which offer a decent amount of standard equipment The wonderful 1.0-litre TSI petrol engine, available in several different power outputs, is all the motor you'll ever need – unless you're a high-performance driver, that is, in which case, you'll only have eyes for the 2.0-litre Polo GTI. This upmarket hot hatchback hits 62mph in just 6.5 seconds.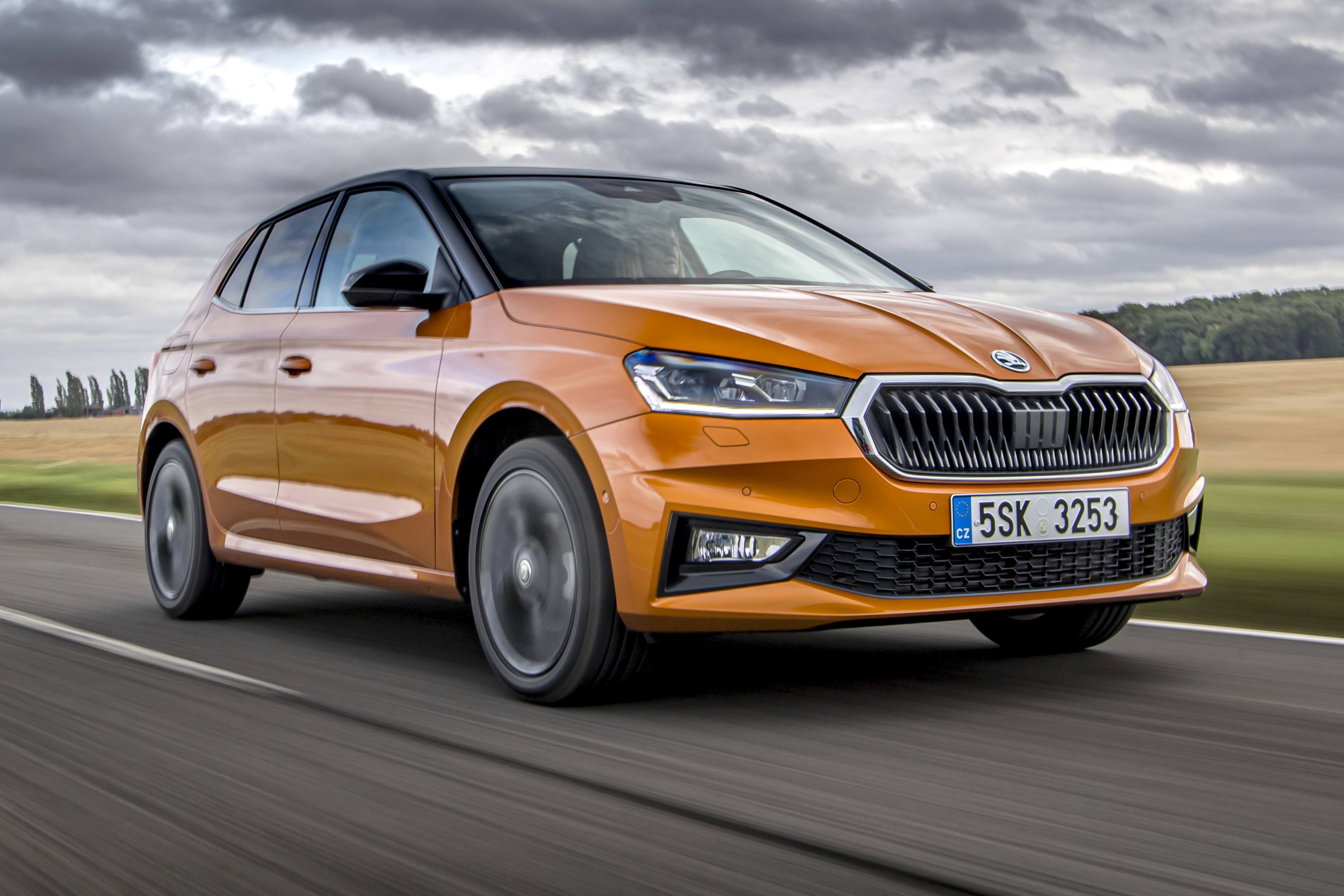 Skoda Fabia
The Skoda Fabia is one of the largest small cars on sale. This all-new version has grown a little compared to previous models, and now measures just over 4.1 metres long – around 100mm more than an average small car. This delivers tremendous space inside, with a Volkswagen Golf-sized 380-litre boot, plus family hatchback levels of rear-seat space. The interior is nicely finished, with smart use of textile trims and a big central touchscreen. The Fabia is also stable and grown-up to drive, with excellent performance from its 1.0-litre turbo petrol engine. Fuel economy is strong as well.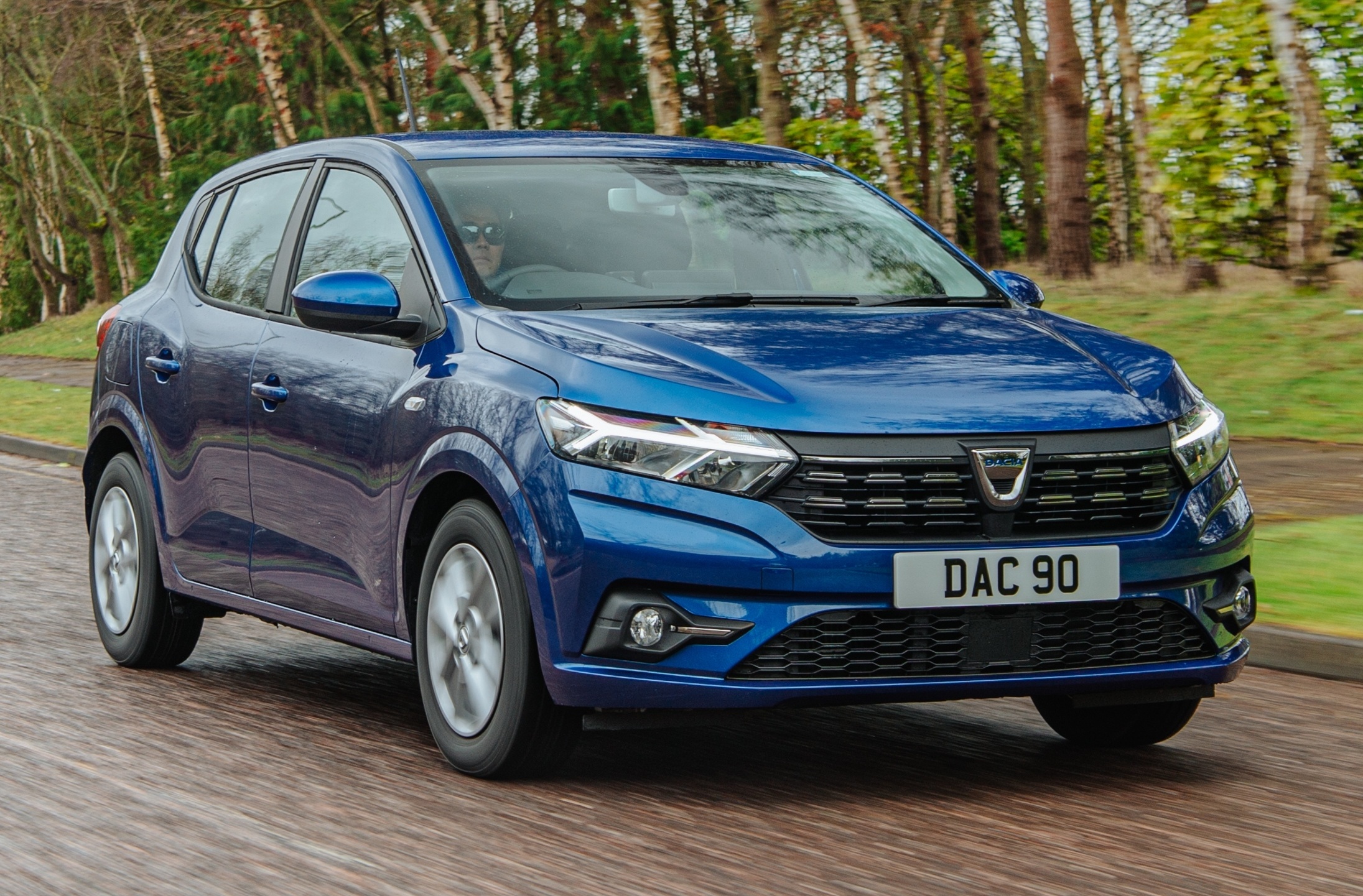 Dacia Sandero
The Dacia Sandero is the best-value small car you can buy, costing many thousands less than any rival. It starts from a little over £11,000, which gets you a punchy 100hp 1.0-litre turbo petrol engine. Uniquely, it's able to run on LPG for bi-fuel money-saving appeal (LPG is half the price of petrol). The latest Sandero is a modern car with a better interior than the original, including touchscreen infotainment on higher grades and ingenious smartphone connectivity on cheaper models. Perfectly roomy enough for four or even five people, the Sandero has a large boot and a good reliability record. It's just a pity about the mediocre two-star Euro NCAP safety score, which is mainly due to a lack of standard safety assistance tech.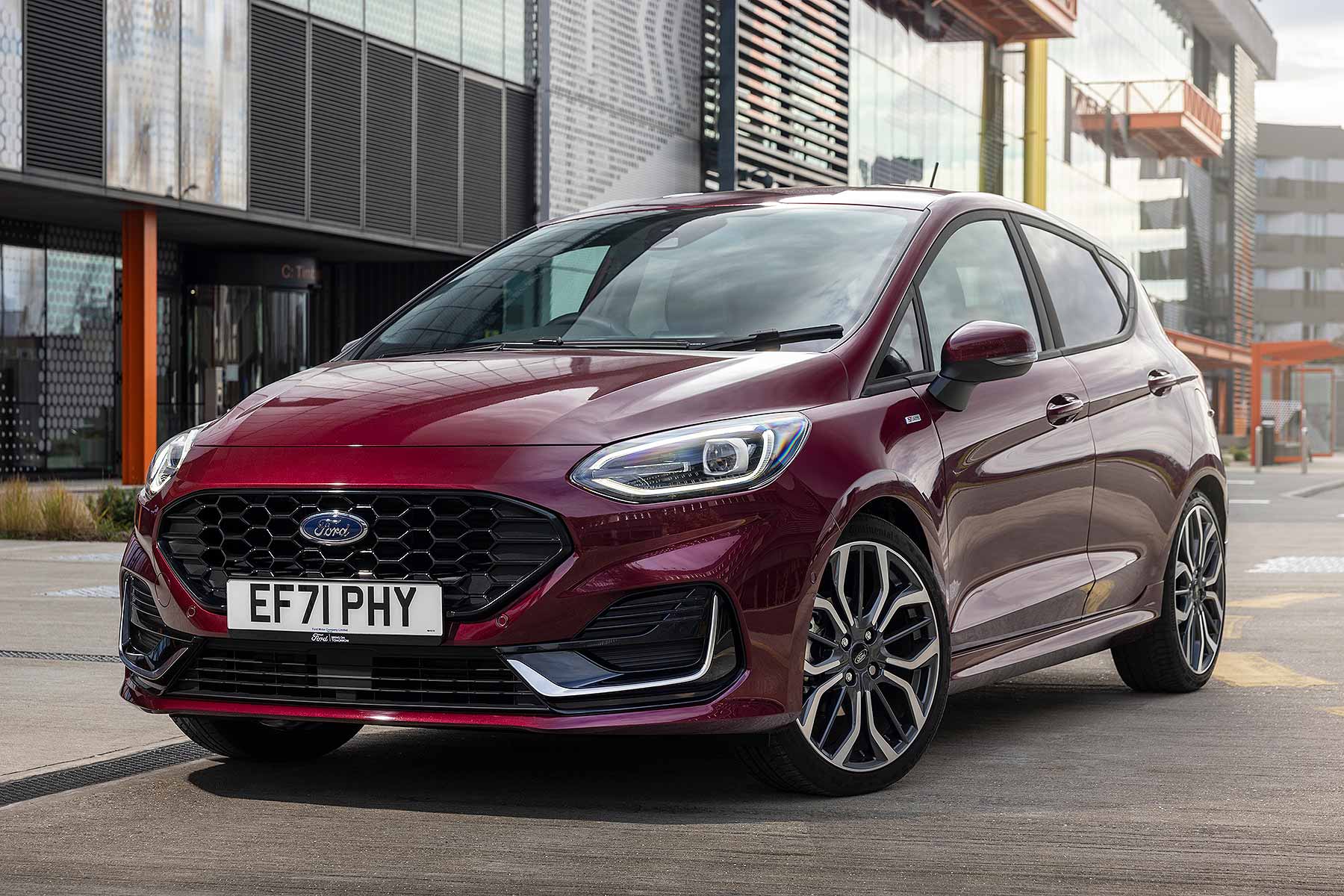 Ford Fiesta
The Ford Fiesta was the best-selling car in Britain for many years. Due to the ongoing semiconductor storage, Ford has struggled to secure stock for the UK, but this doesn't mean the Fiesta has become a bad car. Indeed, it's been facelifted for 2022, enhancing its appeal with bolder styling and upgraded infotainment systems. The core engine is Ford's 1.0-litre Ecoboost petrol, a super-quiet and remarkably smooth unit that punches above its weight and is also now available in mild hybrid guise. All Fiestas are brilliant to drive, with handling that ranks as the best in class. It can be enjoyed to the maximum in the high-performance Fiesta ST – one of the finest hot hatches at any price.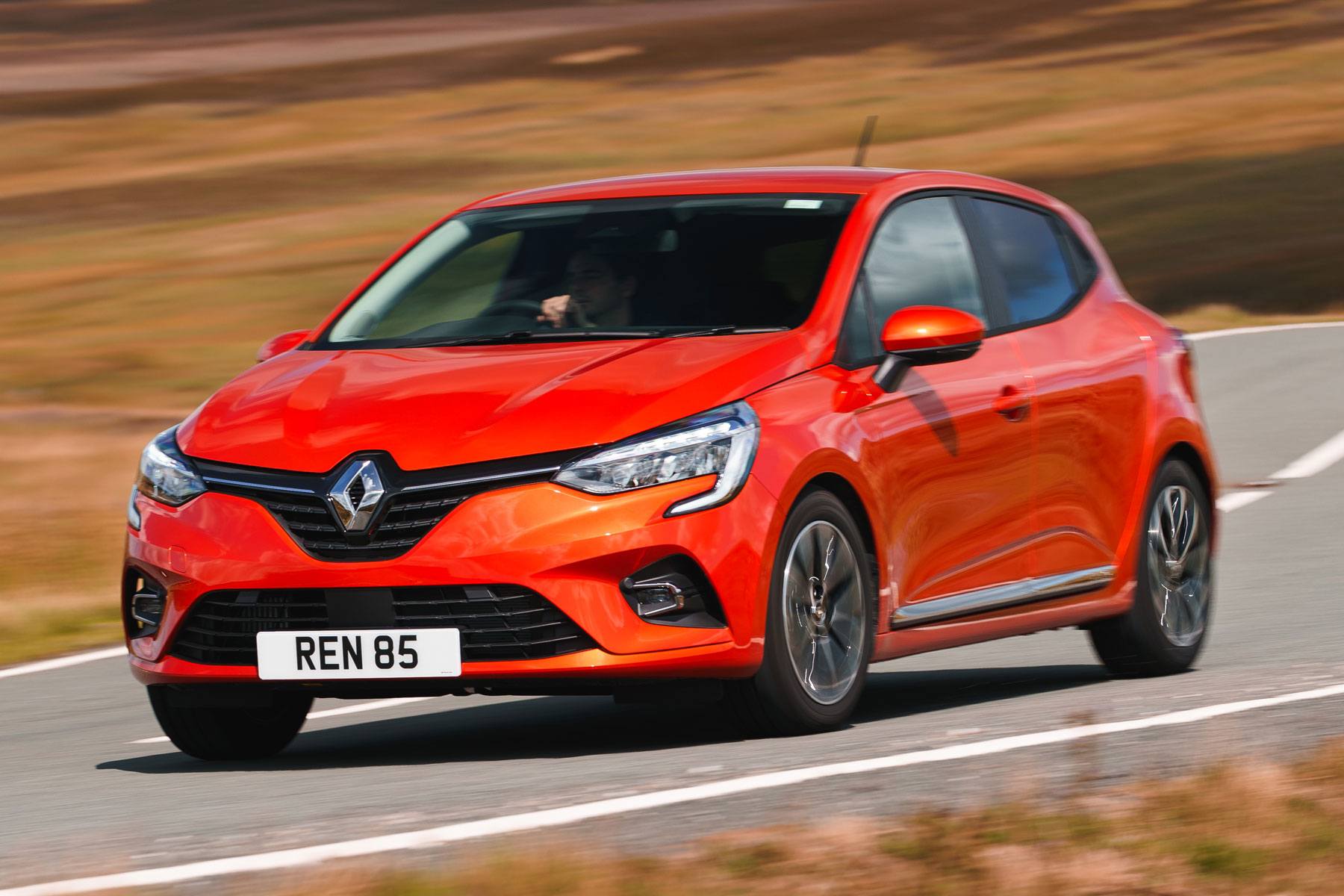 Renault Clio
The Renault Clio has always been one of the smartest and most upmarket small cars on sale. This latest version has elegant lines, with standard diamond-cut alloy wheels and dark-tinted rear glass. The interior feels luxurious, with tactile controls and a high-mounted centre console, and space in the rear seats isn't bad. The boot is a generous size, too. The entry-level TCe 90 turbo engine is a smooth and economical performer, and if you can spend a bit more, there is now a clever Clio E-Tech hybrid with the ability to run in pure electric mode for short distances.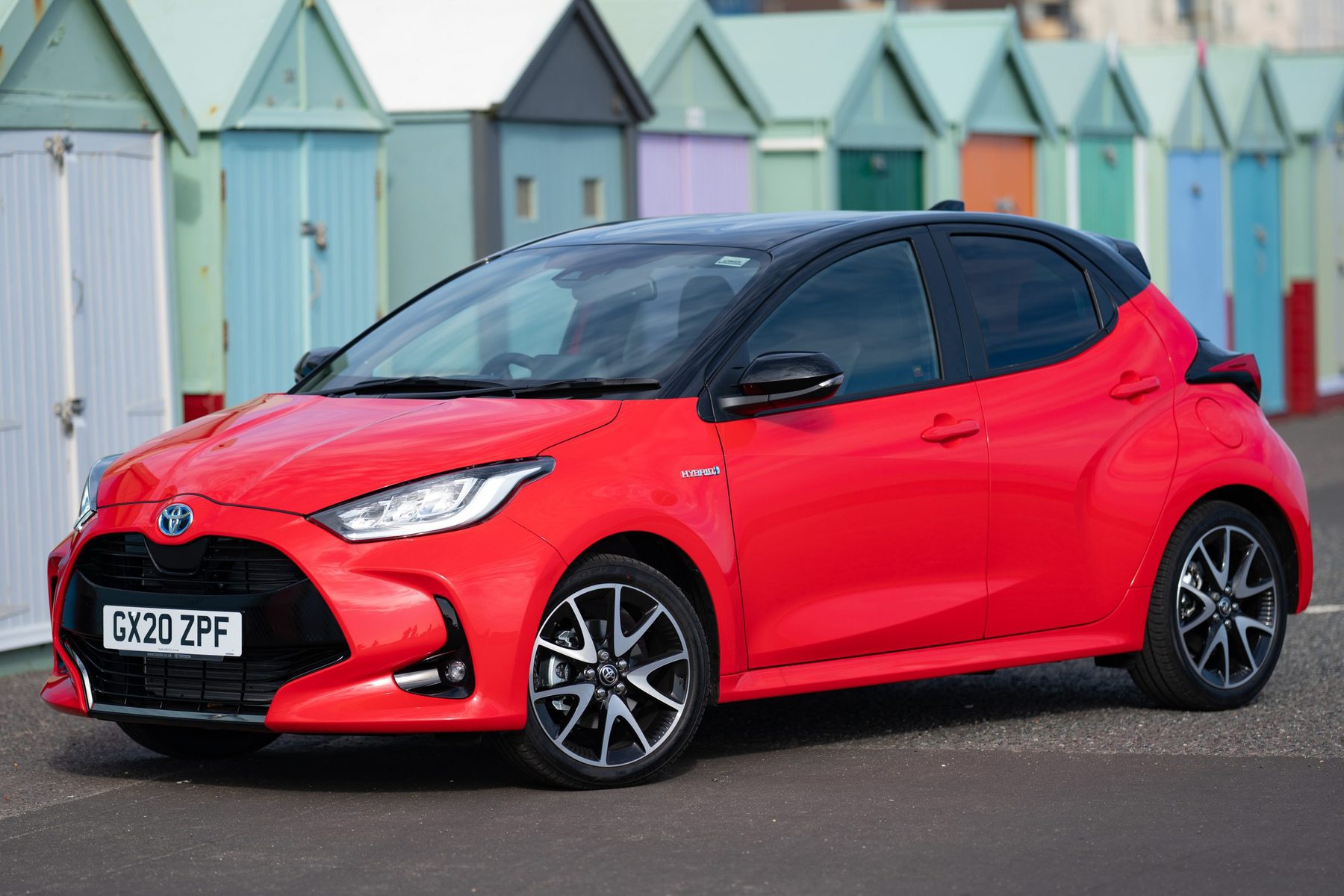 Toyota Yaris
The Toyota Yaris is a highly acclaimed small car offered purely in full hybrid form. The efficient 1.5-litre petrol engine is combined with an electric motor, CVT automatic gearbox and high-output lithium-ion battery. This gives decent performance and, thanks to an impressive ability to switch into EV mode, excellent fuel economy. Most owners see more than 50mpg in daily driving without really trying. The latest Yaris looks really distinctive, with a squat and sporty stance that is dominated by boldly-flared wheelarches. Space inside is pretty good for a car that measures less than four metres long – and being a Toyota, it should prove faultlessly reliable.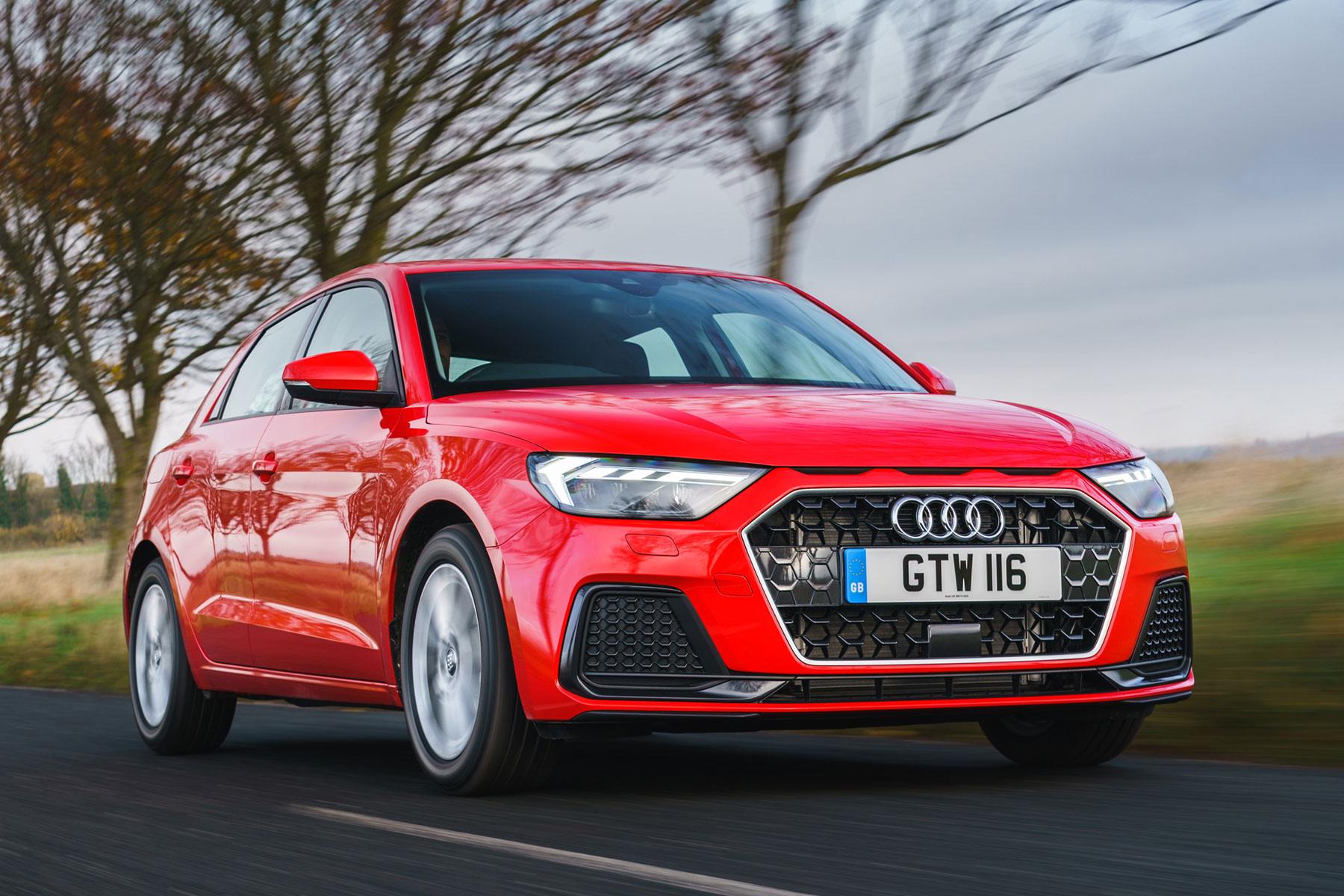 Audi A1
The Audi A1 is that rare thing: a premium small car. It brings the desirable four rings of Audi to the UK's most popular new-car class. Available solely in five-door Sportback guise, the A1 has distinctively-cut lines that mimic some styling features from the famous Audi Quattro rally car. Befitting its premium status, it's also upmarket inside, with a cool, modern look dominated by a high-definition touchscreen. Downsized petrol turbo engines are amply capable, while the 1.5-litre TFSI's 150hp gives 0-62mph in a fun 7.7 seconds. Prices start from just over £20,000 - or from £33,000 for the fully loaded A1 Sportback Vorsprung model.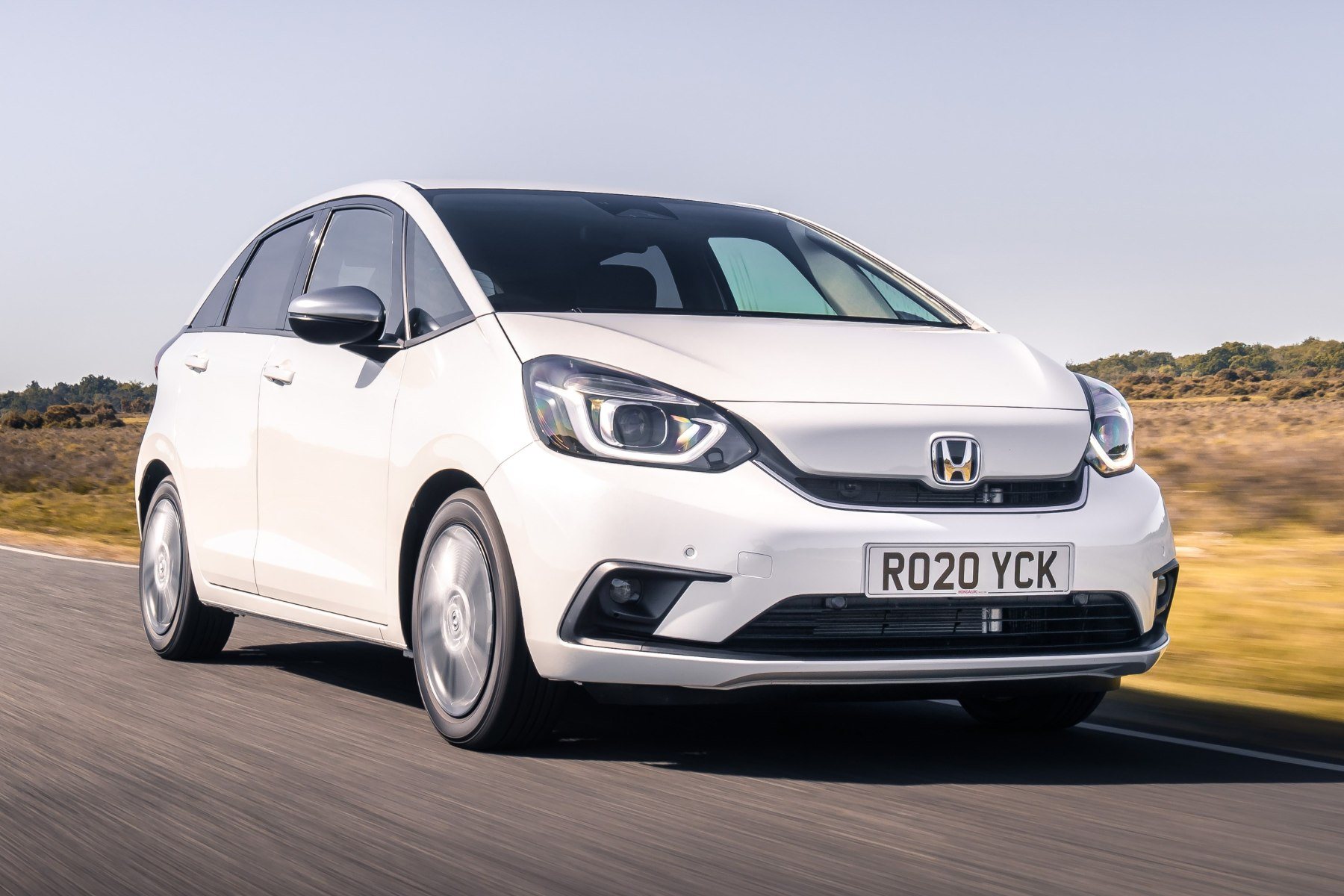 Honda Jazz
The Honda Jazz is a small car with a fine reputation for reliability and practicality. The Japanese company has taken the latter to a new level with this latest model, which is roomier inside than ever before. It has genuinely adult-friendly rear seats and a greater feeling of space for those in the front, while visibility is exceptional. The boot is large and its usefulness is expanded further by the ingenious Honda 'Magic Seats', which flip upwards for a full-height carrying space.The Jazz is now a full hybrid, with its e:HEV twin-motor system giving a smooth drive and frequent ability to run in EV mode. Real-world fuel economy benefits accordingly.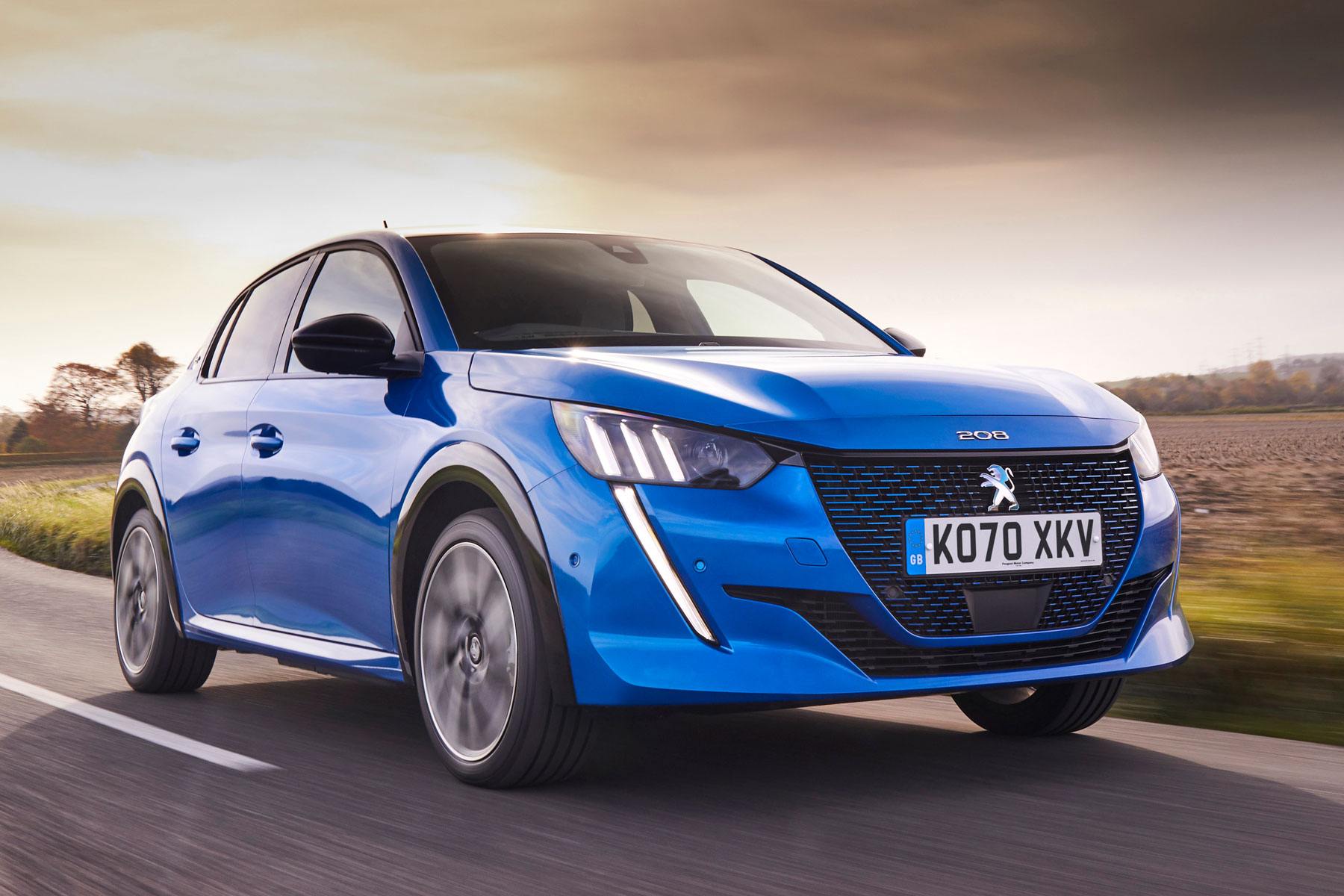 Peugeot 208
The Peugeot 208 is another small car that's also available in electric guise. The e-208 looks little different to the regular model – it has the same distinctive front end and sculpted sides – but it offers zero-emissions kudos and the ability to drive for up to 225 miles between charges. It's an interesting range-topper, but most 208s sold are still the 1.2-litre turbo petrol versions, which offer a compelling blend of affordability, performance and fuel economy. Now sold only with five doors, the 208 has acceptable rear-seat space and a reasonable boot. The highlight of the cabin is the distinctive layout in the front, complete with a tiny steering wheel and broad instrument pack.
Can you buy an electric small car?
Electric small cars have started to become more popular. The Vauxhall Corsa-e and Peugeot e-208 were two of the first, offering a pure electric alternative to regular petrol and diesel models. The aim is to allow small car buyers to directly compare powertrain alternatives when buying a new car. It also allows the higher prices of EVs to be offset with lower running costs. Expect more electric small cars to arrive in the coming years as Britain prepares for its ban on the sale of new petrol and diesel cars from 2030.
Which are the best small cars for families?
Modern small cars are a great choice for small but growing families. They are almost universally offered in practical five-door guise, with well-planned interiors and spacious boots. Their modest prices also help keep the family budget in check. If you're after the best small car for a family, we'd look at the Skoda Fabia. This latest version is bigger than ever – and larger than most of its rivals – with a massive boot and a really roomy cabin. The Honda Jazz is another very practical small car.
How reliable are the best small cars?
Because they sell in such large numbers, car companies can hone their small cars to be really reliable. They also don't have some of the fancy technology of more expensive cars, which further helps their cause. Almost across the board, small cars have a great reputation for reliability. According to the Honest John Satisfaction Index of new car dependability, Dacia is the best brand of all, beating many more 'premium' manufacturers. The Dacia Sandero is thus likely to prove very reliable indeed.
More small car guides
More expert car guides