Best hot hatch 2022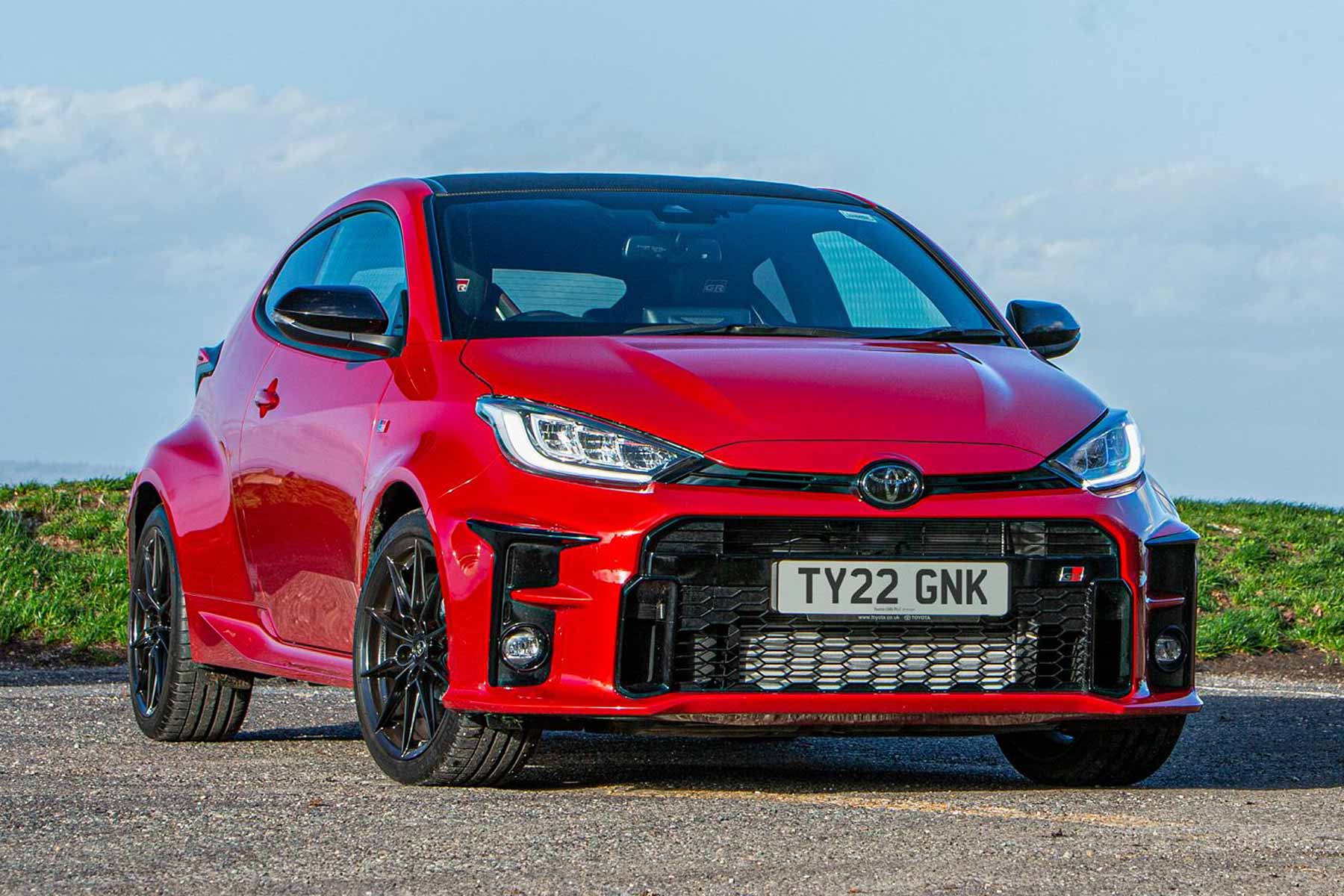 The hot hatch. Fast enough to keep up with a sports car, but with the practicality of the family hatchback your mum uses for the weekly trip to the supermarket. Hot hatches are a bit naughty, with 'Jekyll and Hyde' qualities.
If your daily commute is boring you to tears, a hot hatch could be just what the doctor ordered. Use daily to relieve symptoms of stress, boredom and general tedium. It's a wonder you can't order a hot hatch on prescription.
To qualify as a hot hatch, a car must be quick in a straight line, corner like it's a Scalextric car and boast a few styling upgrades. It should also be practical, relatively inexpensive to run and guaranteed to put a smile on your face.
We've selected 10 of the best hot hatches you can buy right now, including a rally-bred hero, a tiny tearaway and something with enough pace to keep up with a six-figure supercar.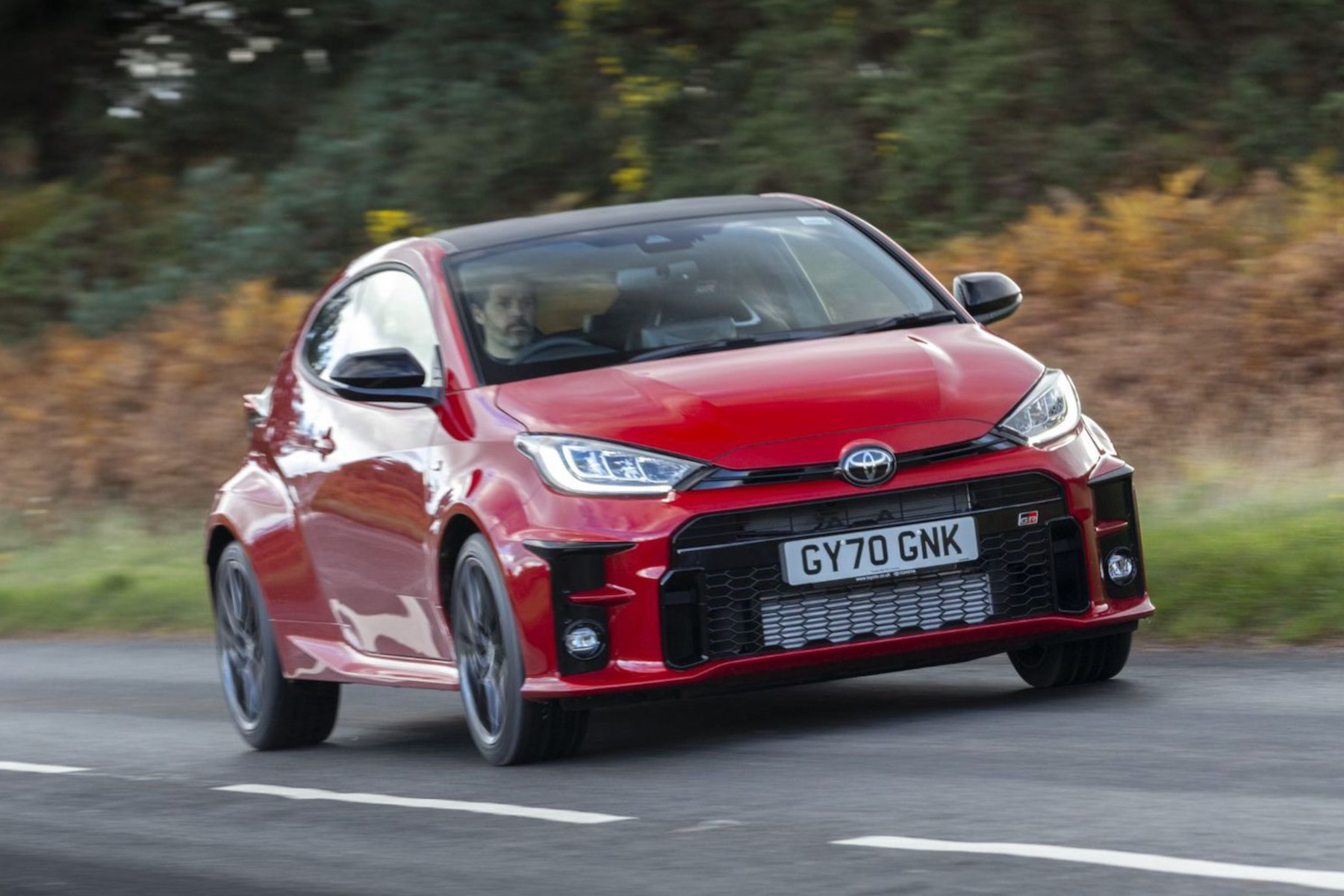 Toyota GR Yaris
Not to be confused with a regular Toyota Yaris, this hot hatch would be more at home on the Nurburgring than it would on the inner ring road. The GR Yaris is powered by the most potent three-cylinder engine in the world, which develops 261hp at a dizzying 6,500rpm to make it an absolute riot to drive. The 0-62mph time of 5.5 seconds is impressive, but this terrific Toyota is about so much more than acceleration. Sharp steering, strong grip and huge dollops of feedback make this four-wheel-drive nutjob the best hot hatch on sale today. Join the waiting list and look forward to the drive of your life.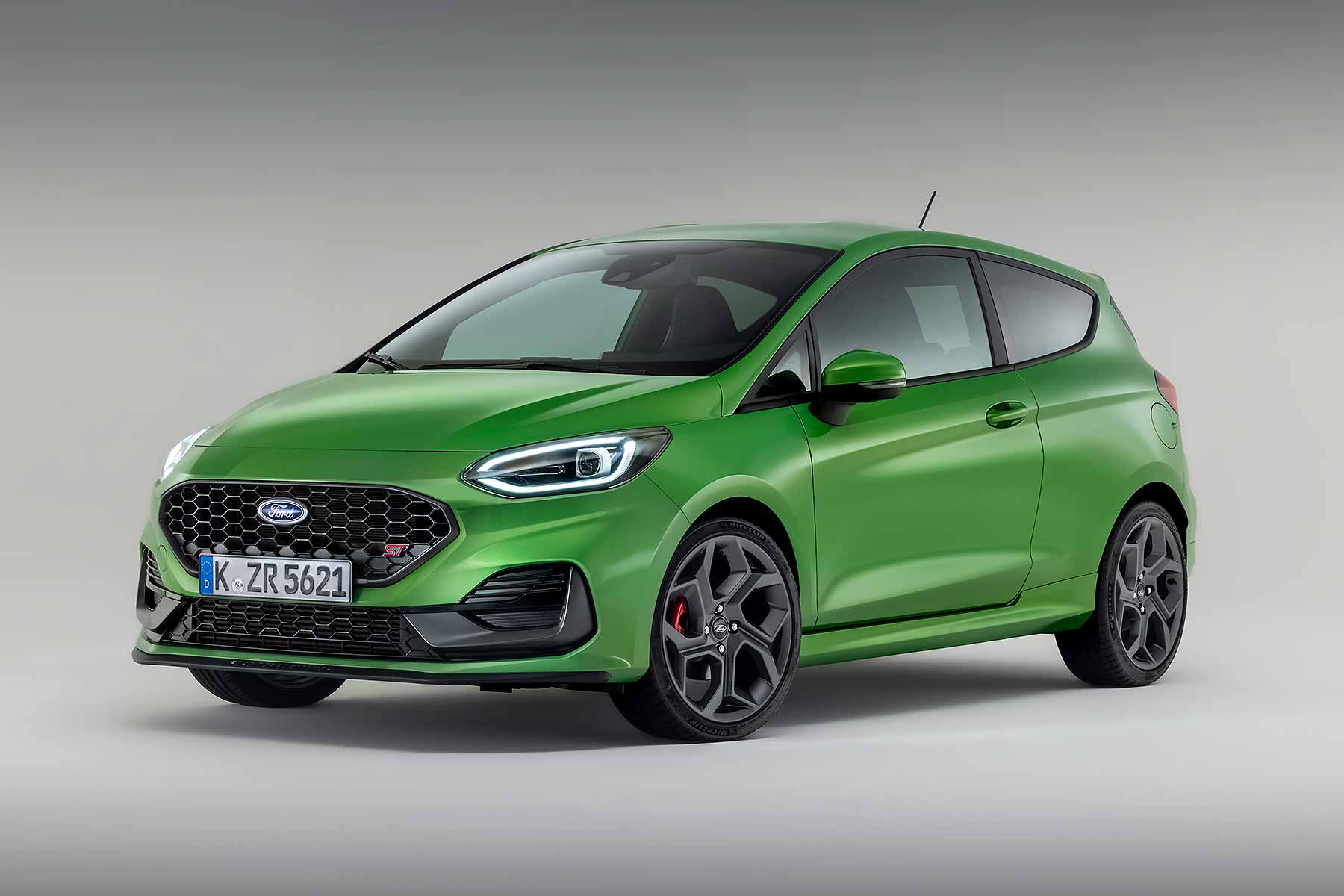 Ford Fiesta ST
How do you improve on perfection? We thought the Fiesta ST was the perfect junior hot hatchback, but Ford has gone and improved it for 2022. The changes amount to more than a nip and tuck, with more aggressive styling, a new Magnetite finish for the alloy wheels, new seats and a 12.3-inch digital instrument cluster. The bigger news is more torque from the 200hp 1.5-litre EcoBoost engine, which makes the Fiesta ST even more special to drive. At £26,000 for the ST-3, it's no longer the bargain it once was, but you'll struggle to find a more enjoyable car for the money.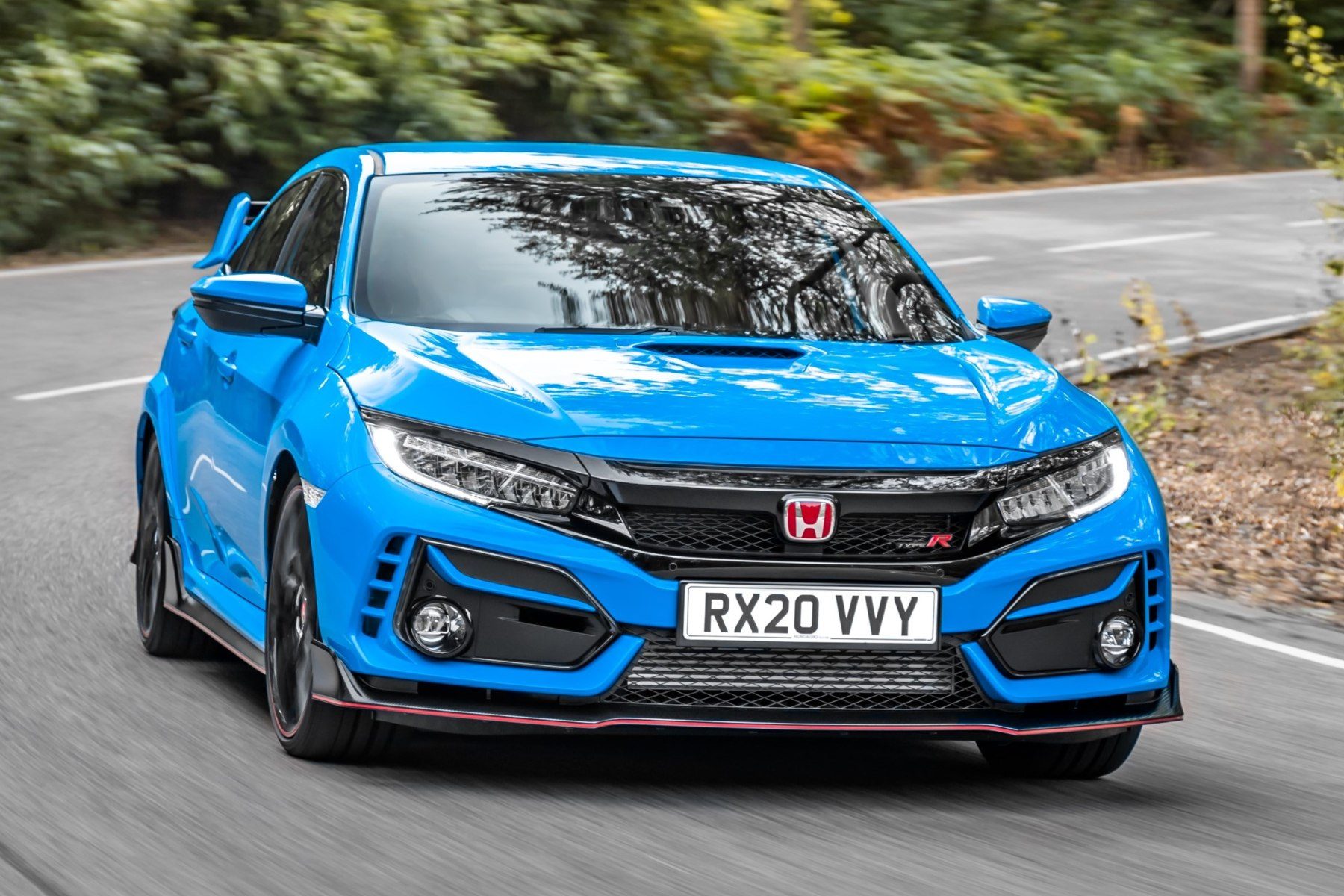 Honda Civic Type R
Some hot hatches demonstrate the 'less is more' approach to styling. The Honda Civic Type R does the opposite, with a look that's straight out of the Fast & Furious movie franchise. Things are no less wild on the inside, where you'll find red bucket seats, plus more red stitching than in an Ann Summers catalogue. The naughtiest part is the 2.0-litre VTEC turbocharged engine, which delivers the bark to go with the bite. Peak power output is 320hp at 6,500rpm, which is enough for a 0-62mph time of 5.7 seconds and a top speed of 169mph. Production has ended, so grab one while stocks last.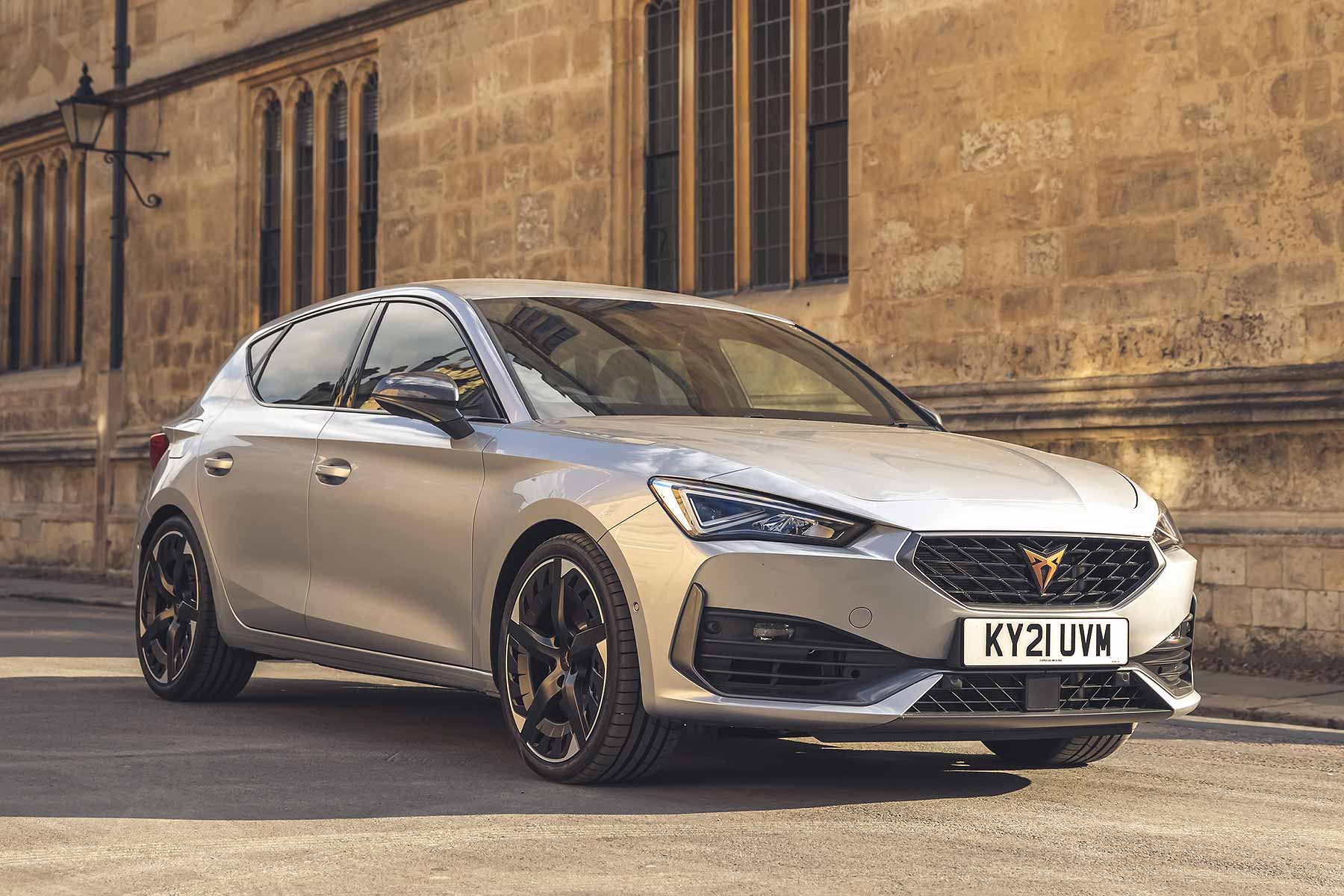 Cupra Leon
The Cupra Leon is a hot hatch with a conscience. Opt for the e-Hybrid version and you can look forward to up to 32 miles of electric range and combined fuel economy of up to 221.8mpg. That's assuming you remember to recharge it before use. Not ready to embrace the era of electrification? Try the full-fat Cupra Leon, which uses the same 300hp 2.0-litre turbocharged engine as the Volkswagen Golf Clubsport. It'll hit 62mph in just 5.7 seconds, but it's worth noting that the e-Hybrid will complete the sprint in 6.4 seconds. A small penalty for superior green credentials.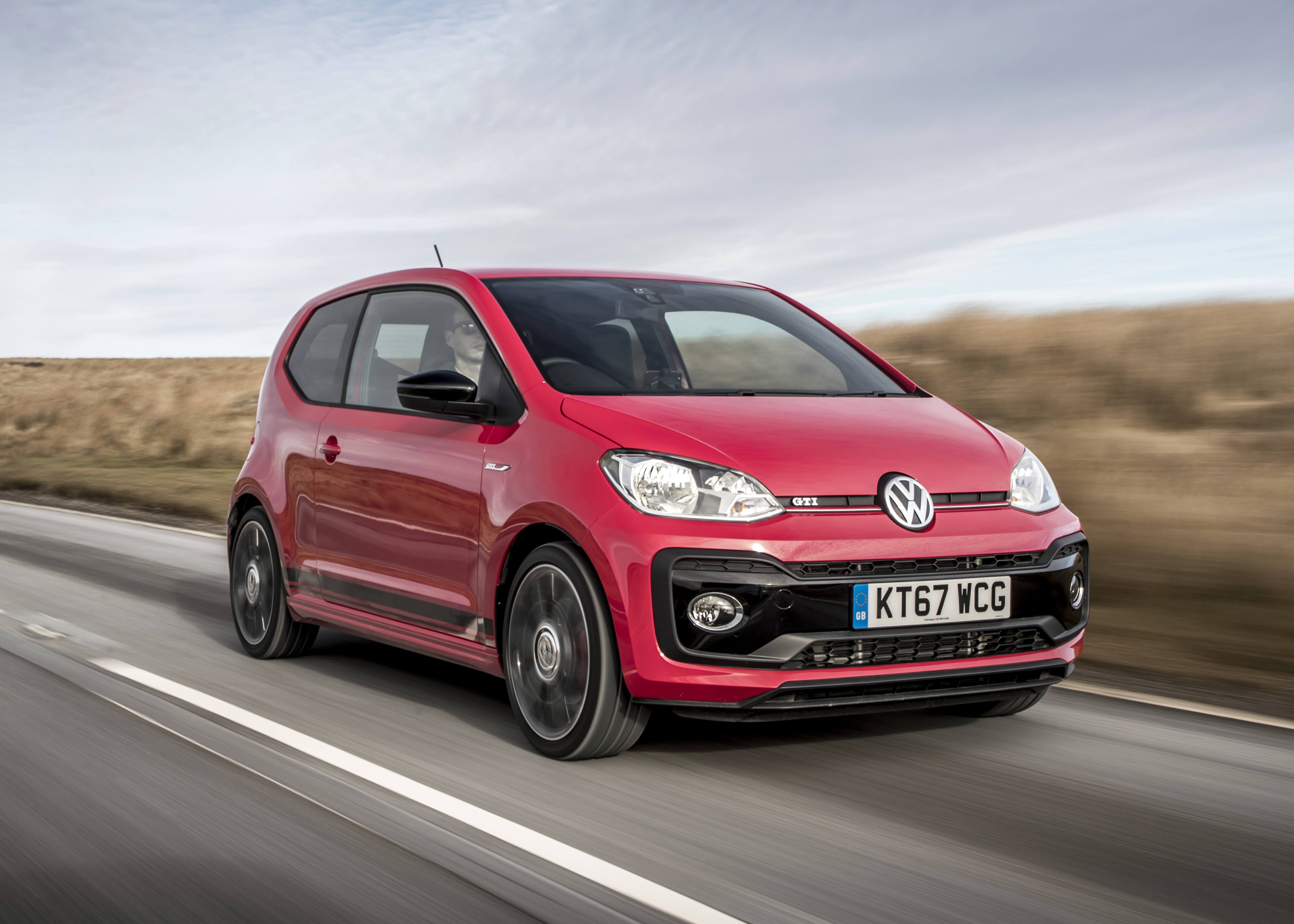 Volkswagen Up GTI
If the current crop of hot hatches are a little too lardy for your tastes, take a look at the diminutive Volkswagen Up GTI. It's similar in size to the original Golf GTI, which just happens to be one of the greatest hot hatches in the world. Naturally, the Up gives the GTI a modern twist, with power sourced from a 1.0-litre turbocharged engine producing 115hp. Hardly impressive in a world of 300hp hot hatches, but because the Up GTI weighs little more than a bag of sugar, it's more than capable of hitting the sweet spot.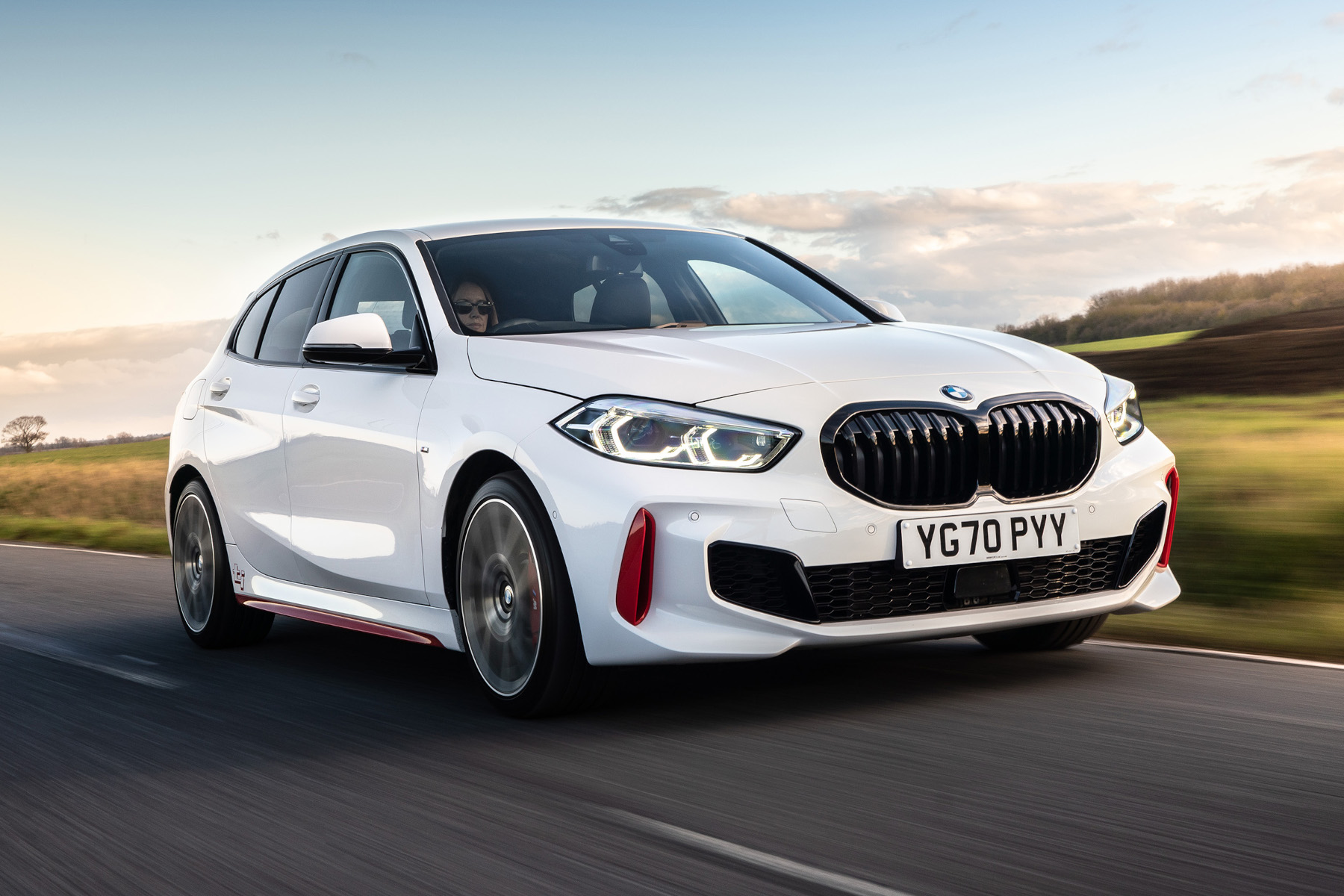 BMW 128ti
Some car enthusiasts refuse to accept the idea of a front-wheel-drive BMW. That's fine, because the rest of us are free to enjoy a fabulous hot hatch that feels like BMW's answer to the Volkswagen Golf GTI. Power is sourced from a 2.0-litre turbocharged engine developing 265hp, which is enough to propel the 128ti to 62mph in 6.1 seconds. It actually feels more alive than the more powerful M135i, thanks to an 80kg weight saving and the playfulness of front- over four-wheel-drive. It's also cheaper to buy and run, although it's certainly not the most attractive hot hatch in the sector.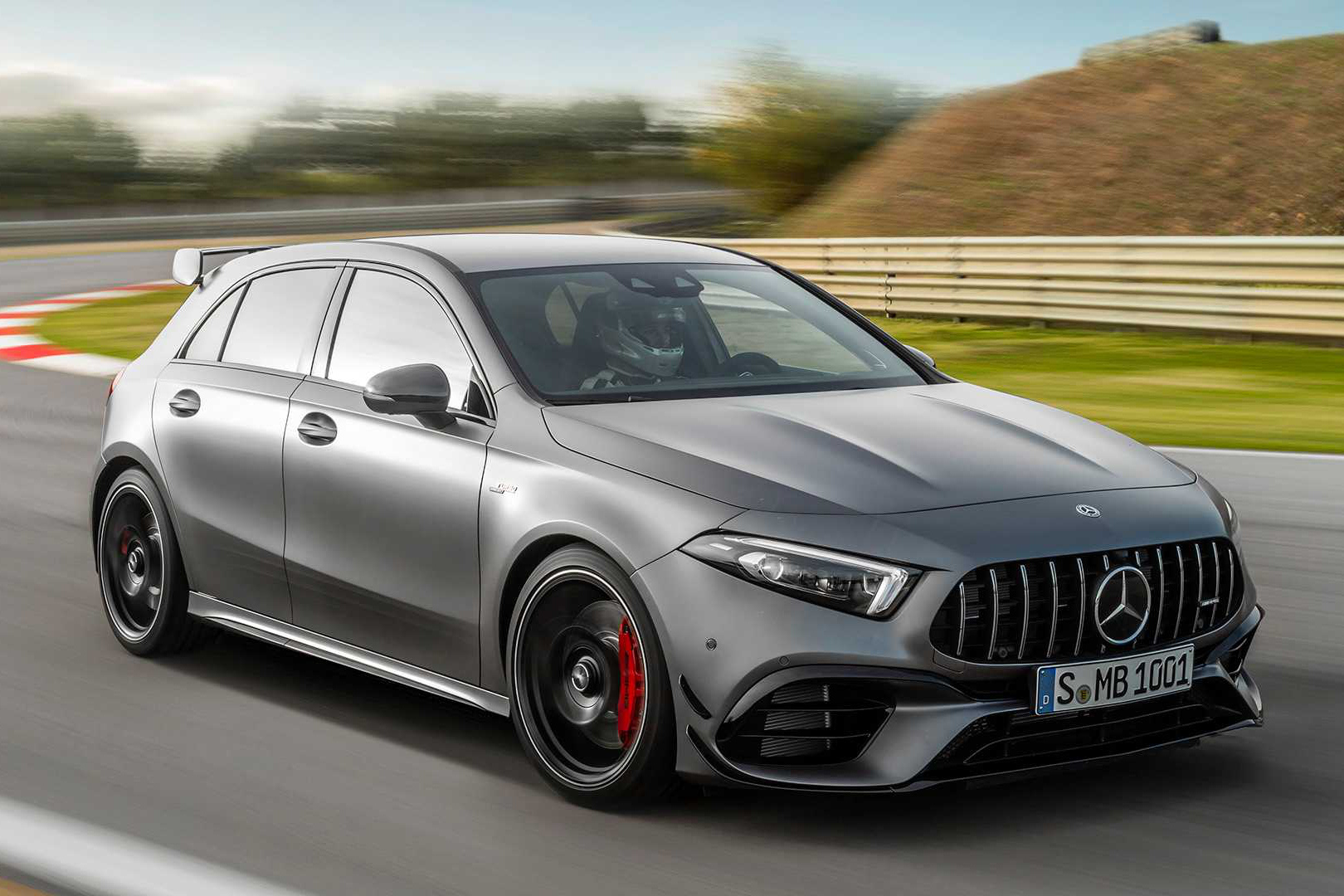 Mercedes-AMG A 45 S 4Matic Plus
Not to be confused with a regular Mercedes A-Class in AMG Line trim, the A 45 S is the real deal. It's the most affordable Mercedes-AMG you can buy, but it's arguably the one best suited to Britain's tight and congested roads. Its 2.0-litre turbocharged engine develops a scarcely believable 421hp, with the power transferred to the road via an eight-speed automatic transmission and four-wheel drive. If the £58,500 price tag is a little hard to swallow, you might want to consider the cheaper A 35. Prices start from around £40,000 for access to a healthy 306hp.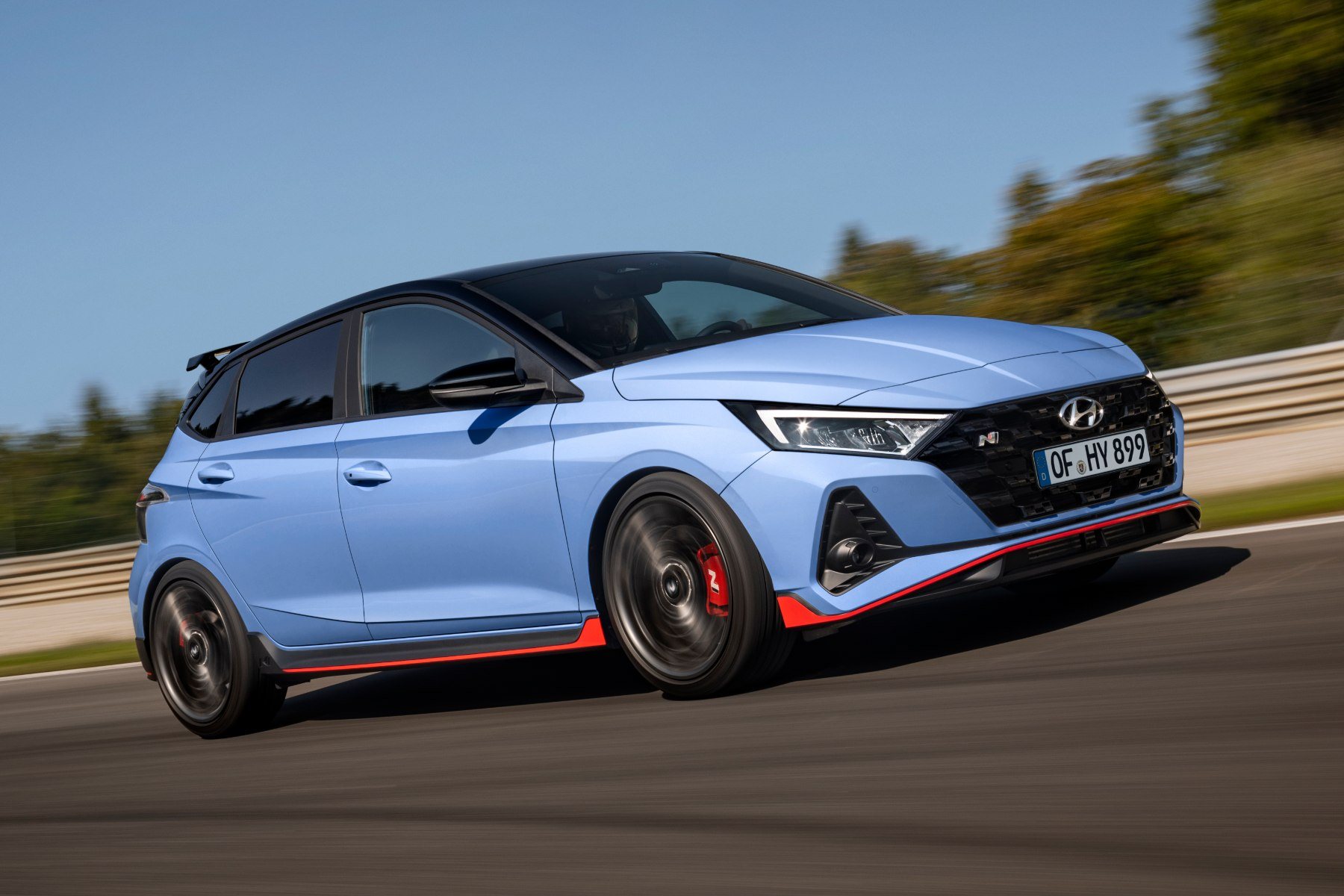 Hyundai i20 N
At last, we have a genuine rival to the Ford Fiesta ST. The Hyundai i20 N takes everything we love about the i30 N and condenses it into a smaller package. Weighing in at just 1,190kg, the i20 N feels like a blast from the past, although a 1.6-litre turbocharged engine developing 204hp would have seemed otherworldly to anyone who enjoyed driving a hot hatch in the 1980s. It's not the most characterful of engines, but in most other departments this is the closest challenger to the Fiesta ST. Sharp steering, strong grip and a great gearbox are the hallmarks of this pocket rocket.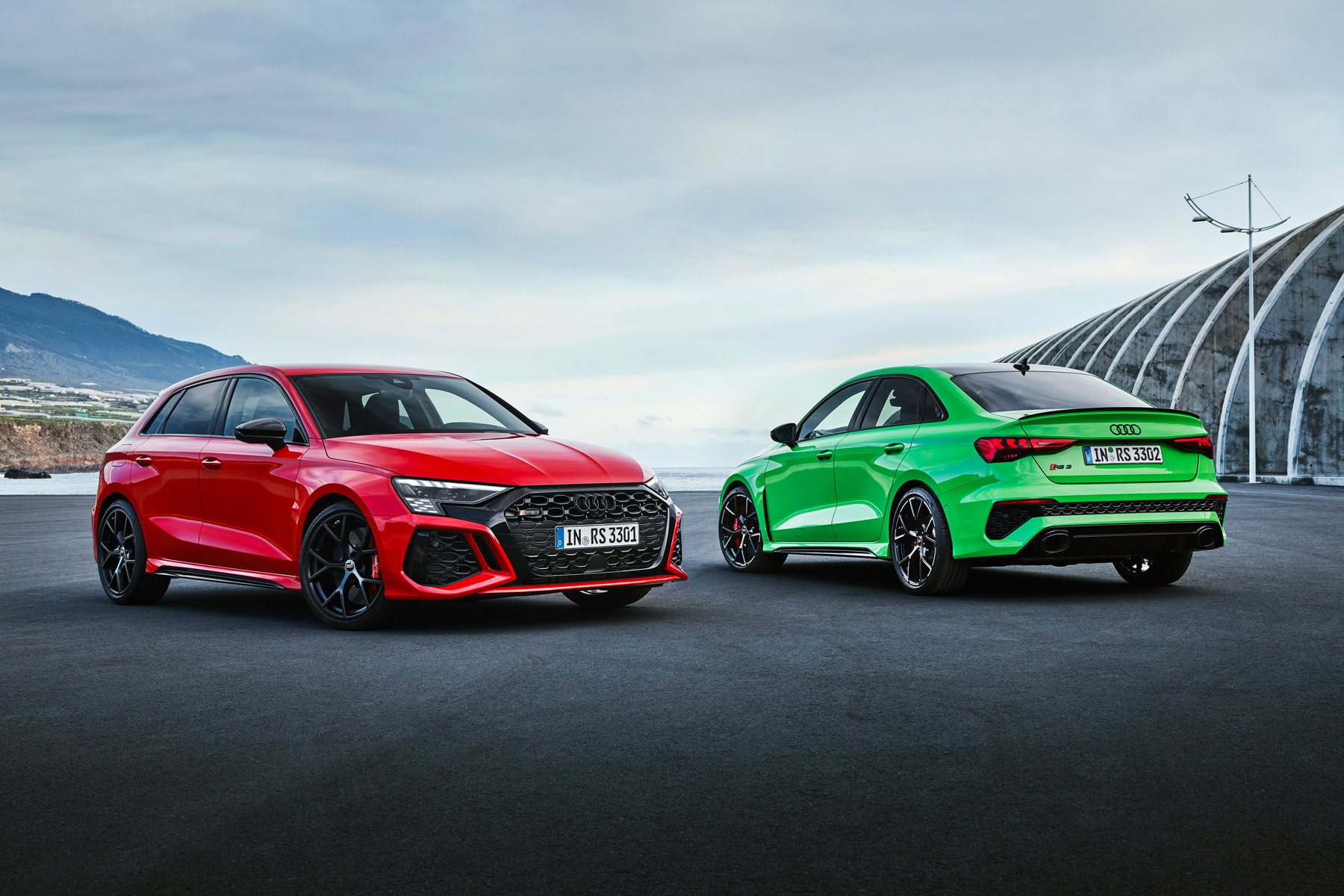 Audi RS3 Sportback
With a starting price of £50,000, the Audi RS3 Sportback certainly isn't the cheapest hot hatch you can buy. Then again, how many cars can you name with a sonorous 2.5-litre five-cylinder turbocharged engine producing 400hp? Needless to say, this power is transferred to the road via Audi's quattro four-wheel-drive system, which ensures you stand a chance of achieving the 0-62mph time of 3.8 seconds. It's not as playful as a front-wheel-drive hot hatchback, and it won't corner with the same alacrity, but that engine is a modern gem. Oh, and the interior quality is superb.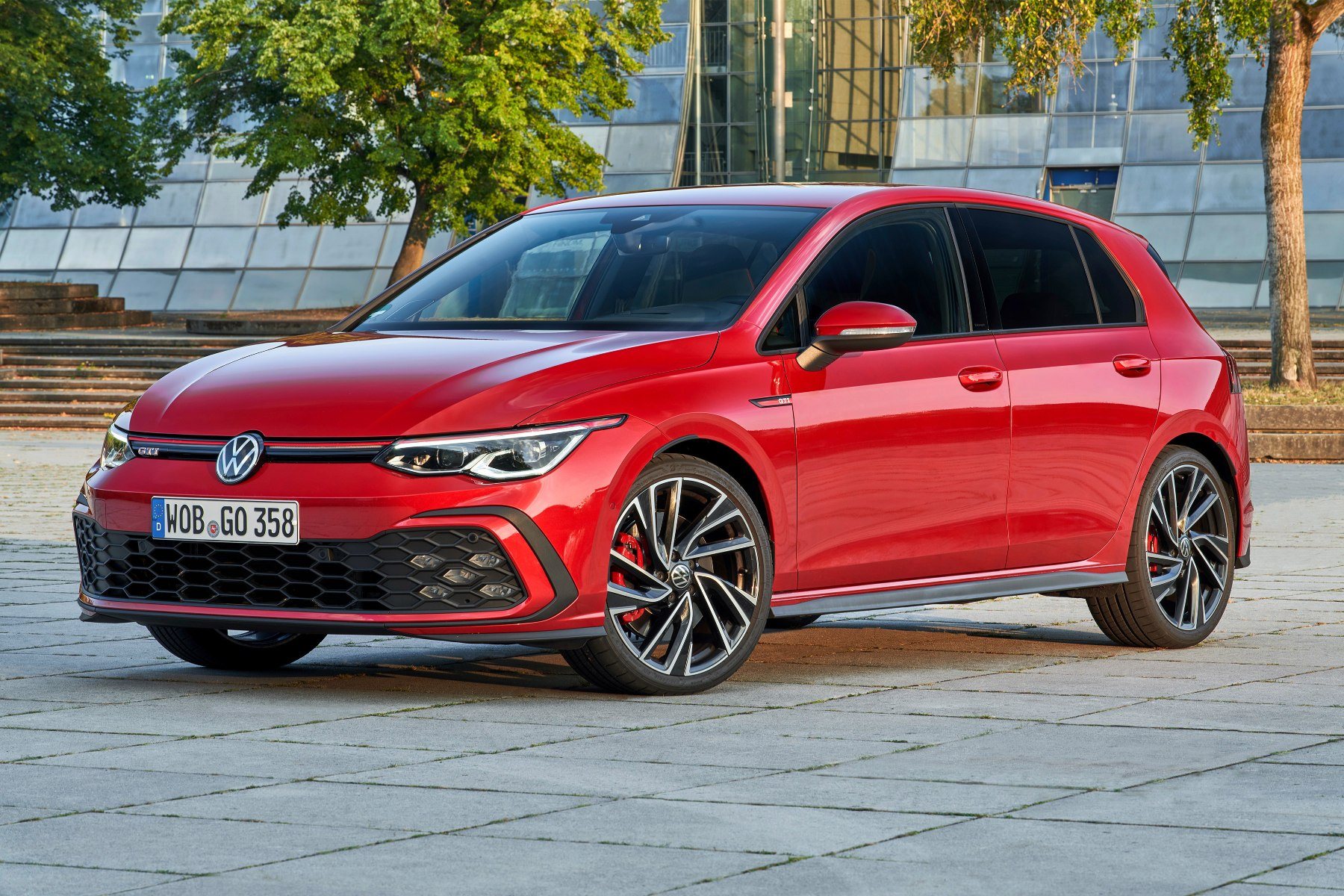 Volkswagen Golf GTI Clubsport
For years, the Volkswagen Golf GTI has been the default choice for hot hatch buyers in search of a perfect blend of performance and practicality. It's the hot hatch for the daily commute and the occasional long way home. The Clubsport is the best of the current generation, with power sourced from a 2.0-litre turbocharged engine developing 300hp. It's sharper and more powerful than the regular GTI, and although you'll pay a £4,000 premium for the privilege, the Clubsport is worth every penny. It's the Golf GTI for the enthusiast, although some might prefer the four-wheel-drive Golf R.
What's the greatest hot hatch of all time?
This is a very good question. Some would argue that the Mk1 Volkswagen Golf GTI is the best of the breed, while others would say that the Peugeot 205 GTi took things to a new level. Turbocharging made a big difference, so the Renault 5 GT Turbo is in with a shout. Other surefire classics include the Renault Clio Williams and Mk5 Golf GTI, although it's worth noting that the current Ford Fiesta ST is up there with the best of them.
Are hot hatches expensive to run?
It all depends on the hot hatch in question and how you drive it. Modern turbocharged engines are surprisingly economical when you're not exploiting their full potential, so you needn't be on first-name terms at your local petrol station. Just bear in mind that the cost of insurance will be higher, and you'll need to spend more on parts and servicing. Many hot hatches also require expensive tyres, while some demand super unleaded fuel.
Can I buy an electric hot hatch?
Not yet, although things are about to change. The all-electric Cupra Born is one of the first of the breed and will boast a 0-62mph time of 7.3 seconds. Not bad for an electric hatchback with a range of 263 miles. The biggest challenge for manufacturers is how to overcome the weight of the battery pack, although the likes of the Porsche Taycan and Audi e-tron GT have demonstrated that an EV can be fun to drive.
More sports car guides
More expert car guides