Best 7 seater cars 2022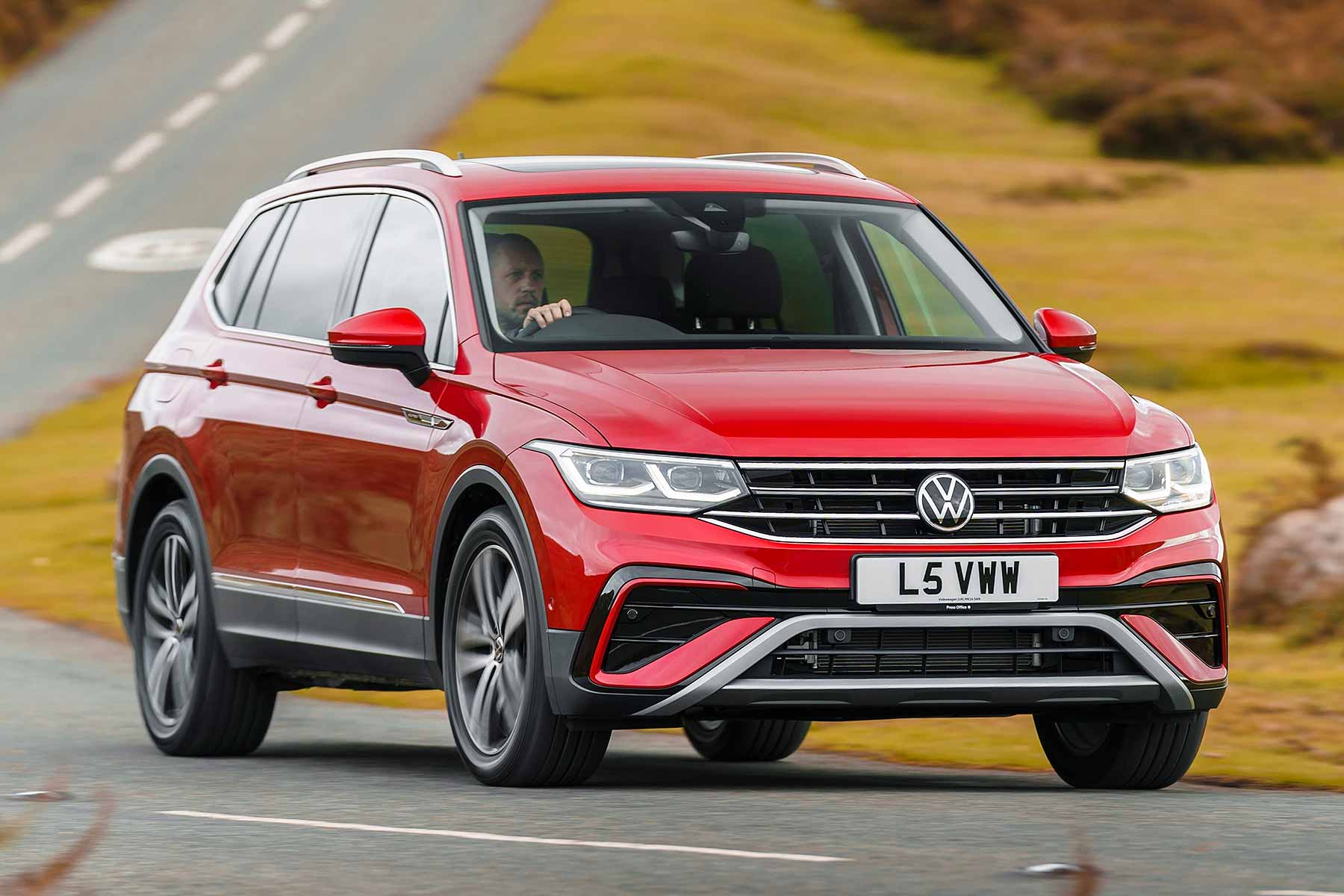 The 7 seater car isn't quite the force it once was. The decline of the MPV (also known as the people carrier) means the era of cars commonly coming with three rows of seats has faded. However, there are some manufacturers who still loyally serve this people-powered style of car.
Obviously, 7 seaters are brilliant if you need to carry more than a handful of people. They are ready to serve at the drop of a hat – just the thing if the kids have arranged an impromptu gaming session at home after school.
As the rearmost seats fold flat into the floor, they are just as useful in five-seat mode, too. Because the third row needs enough space to accommodate people, it's a brilliantly cavernous space when used to transport luggage instead. Fold the middle row seats as well and your 7 seater transforms into a small van.
Here is our pick of the best 7 seater cars on sale now – incorporating MPVs, SUVs and even an intriguing new estate car.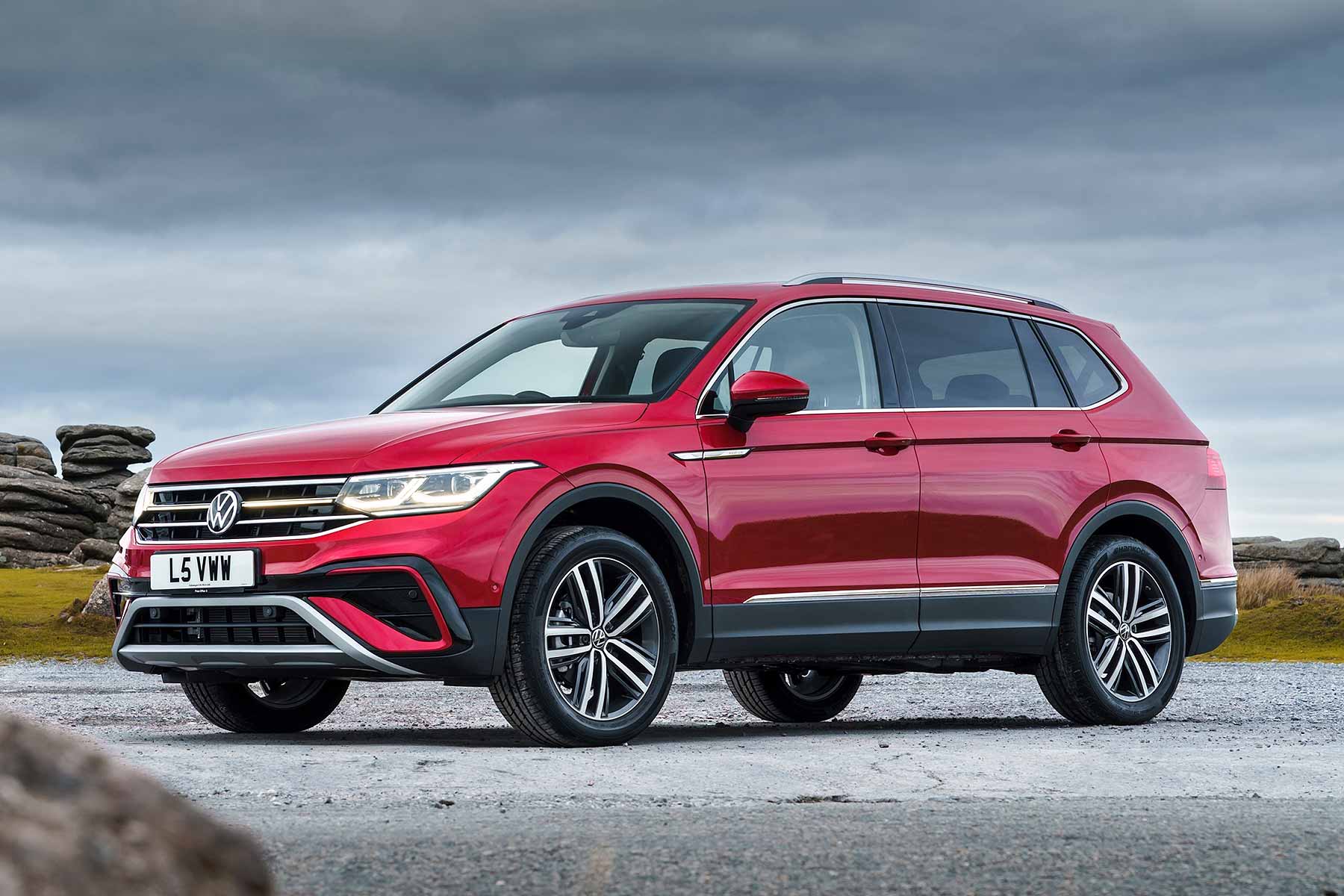 Volkswagen Tiguan Allspace
The Volkswagen Tiguan Allspace looks just as good as the regular Tiguan, with crisp shoulders and a muscular appearance that is enhanced further in sporty R-Line grade. The Allspace brings a barely perceptible stretch to the rear end that delivers space for an extra row of seats, which fold flat into the floor when not needed. They add even more usability to the strong-selling family SUV. The adaptability of the seats is impressive, while Volkswagen quality means it's a feel-good place to spend time – particularly with the huge panoramic glass roof letting in loads of light.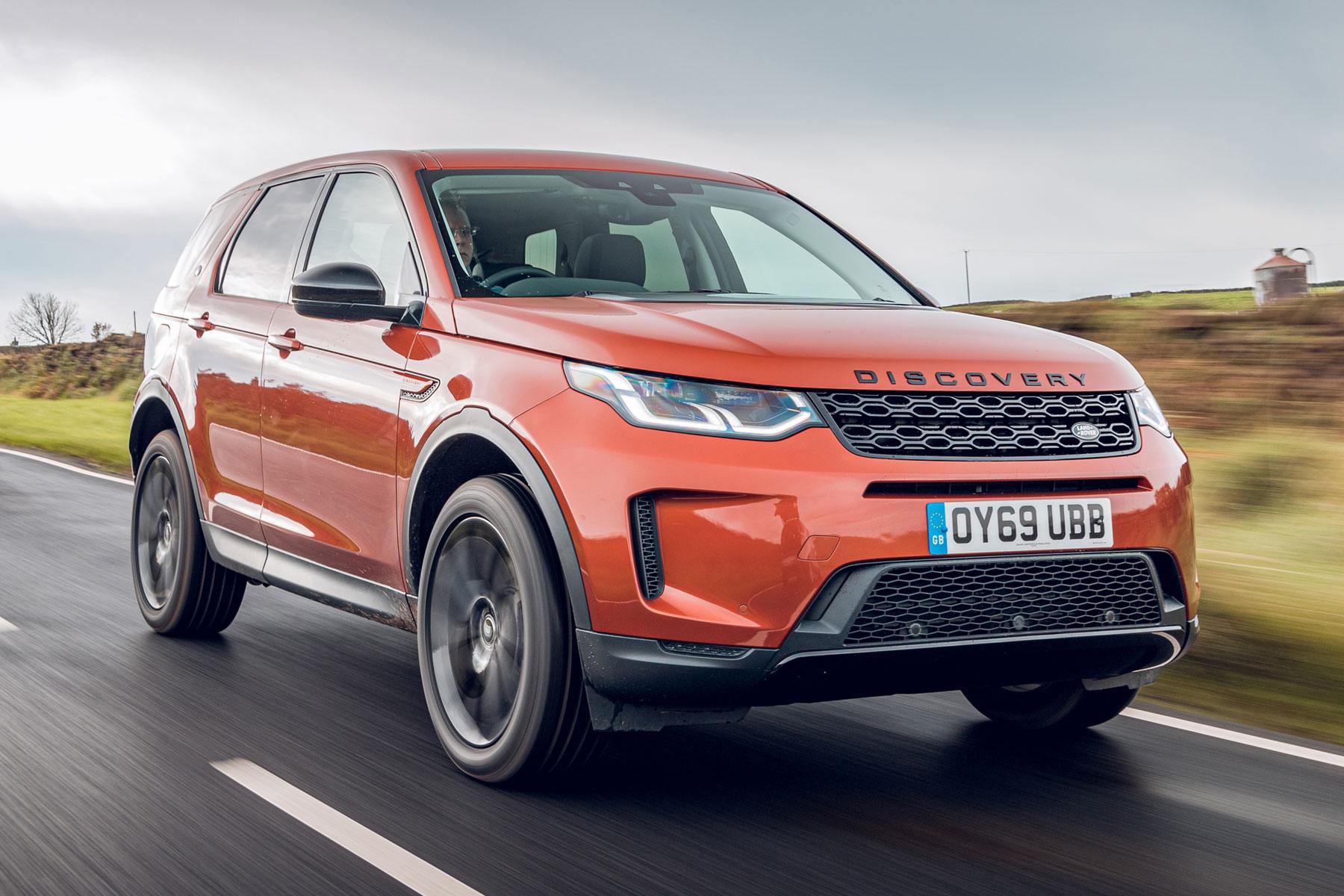 Land Rover Discovery Sport
The Land Rover Discovery Sport is a 7 seater that delivers more thrills than most, thanks to its ability to venture far off-road with ease. If you're looking for a machine to take the entire family along a green lane to a remote picnic spot, look no further. Its 4x4 credentials are peerless, with traction and ability by the bucketload and a brace of Terrain Response 2 technology to help you out when things get slippery. You can even get a plug-in hybrid Discovery Sport, should you wish to make your 7-seat forays into the wild that bit greener and more efficient.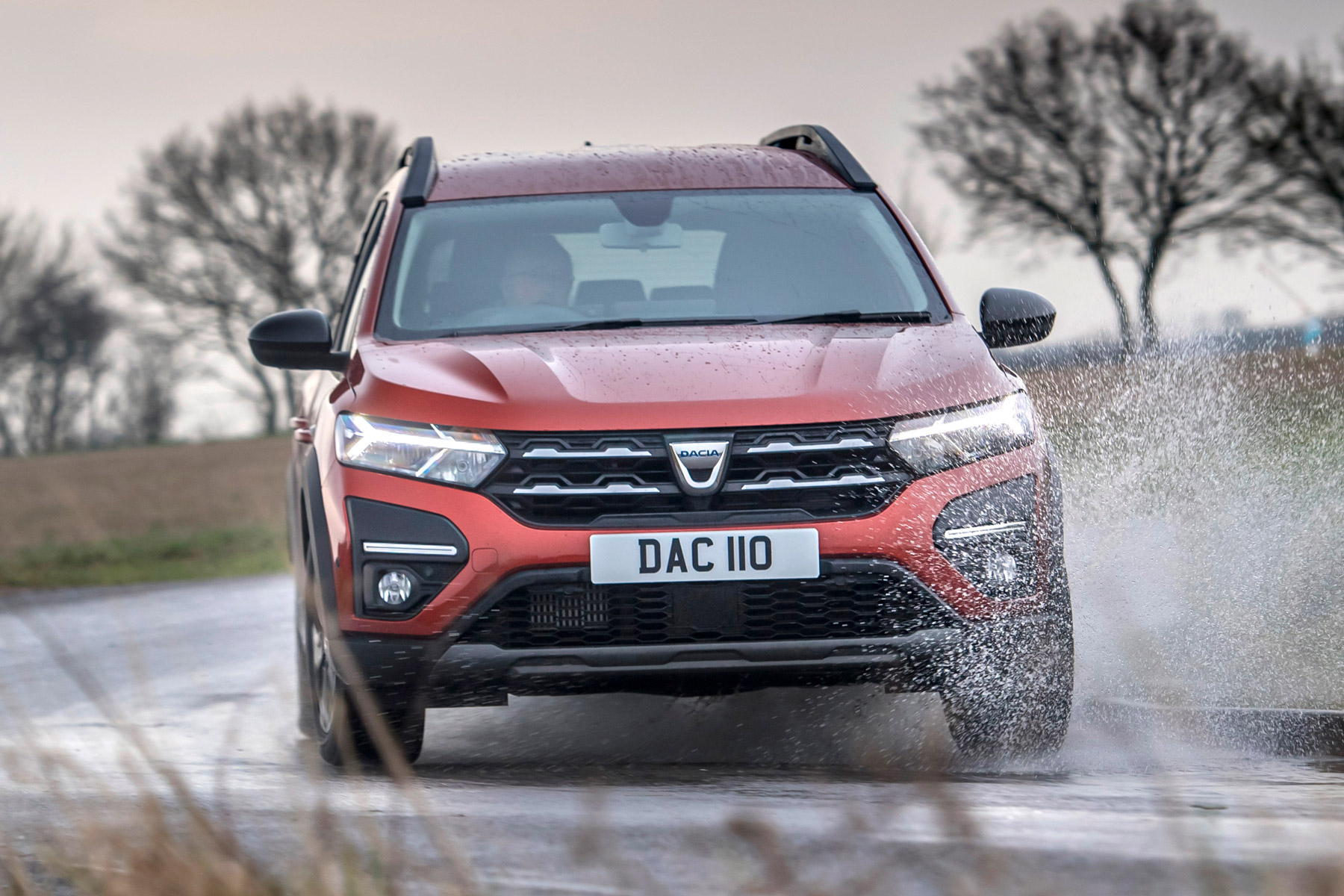 Dacia Jogger
And now for something completely different. The Dacia Jogger is an estate car that has been given a crossover-style makeover and raised ride height, along with a loftier roofline behind the front-seat passengers to boost its people-carrying credentials. It's a very charismatic hybrid of sorts, and a pleasingly practical one – the firm has even managed to drop in a third row of seats, which can be removed entirely if you prefer to have a huge boot instead. Dacia has also invented a new type of modular roof rail, so a roof box can take the strain when travelling seven-up. A fuel-efficient 1.0-litre engine provides just enough pulling power, and you won't want more once you spot the bargain prices. These start from less than £15,000.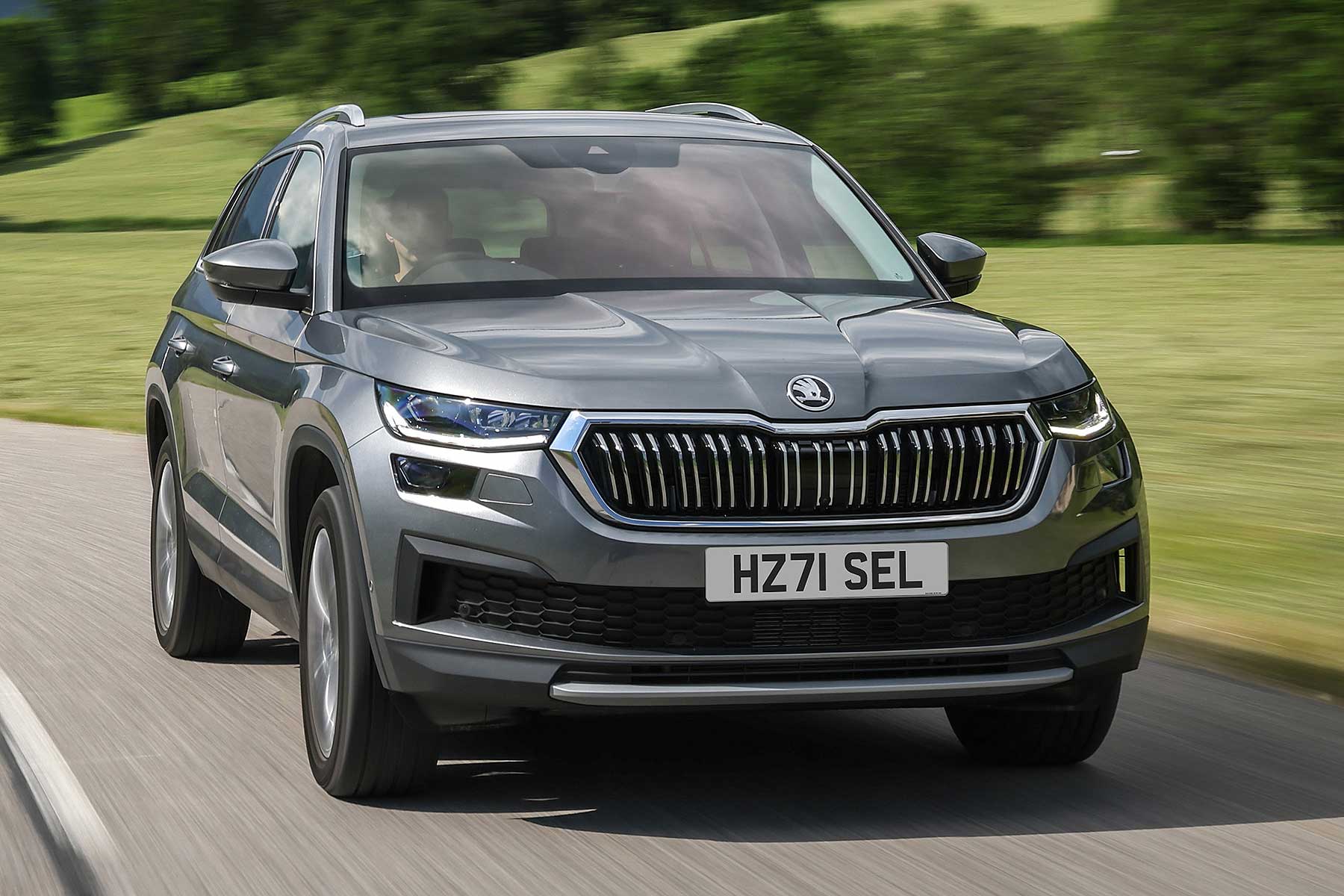 Skoda Kodiaq
The Skoda Kodiaq is the largest SUV in the Czech firm's line-up, and the only one that comes with three rows of seats as standard. Because it's a big SUV, even the rearmost two seats aren't too cramped, and it's perfect for growing families who may need occasional seven-seat capacity. With the back seats folded, the boot measures a whopping 735 litres. We like the 1.5-litre TSI engine, which has enough response to deal with even a fully-laden Kodiaq, while the facelift for 2022 has brought in a bold new front end and seen the reintroduction of the Kodiaq vRS performance model. It has a tasty 240hp petrol engine and the looks to match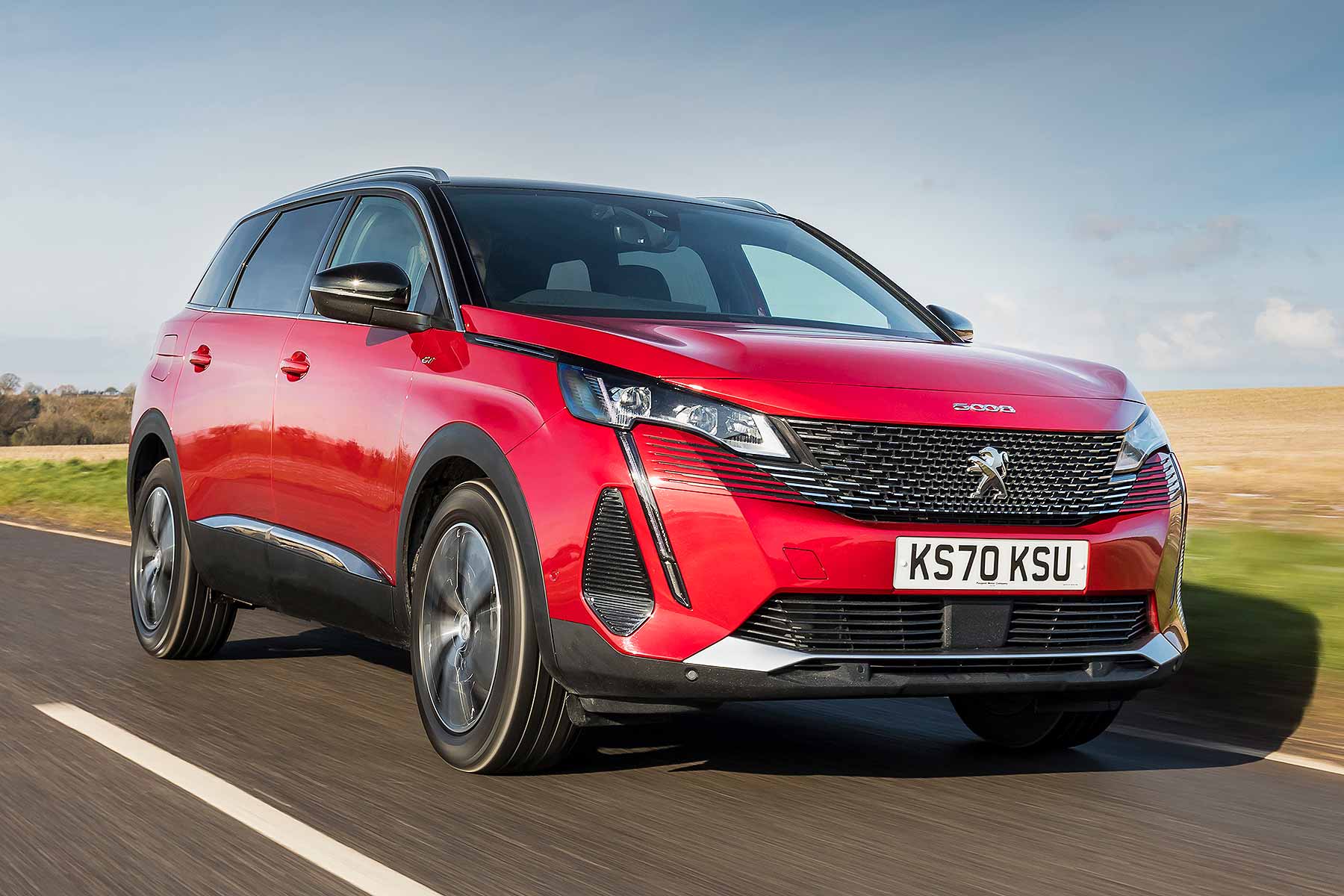 Peugeot 5008
The Peugeot 5008 is the 7 seater alternative to the well-liked 3008 SUV. It's virtually identical at the front, gaining the same 3D-effect grille as the facelifted 3008 range (and inside, the distinctive i-Cockpit control layout), but has a boxier rear end to accommodate those two extra people. Because Peugeot has made sure they have plenty of space, the 5008 doesn't offer the plug-in hybrid option of the 3008 – the batteries would need to live where the seats are – but its petrol and diesel engines are efficient enough for owners not to miss this. Prices are also very competitive.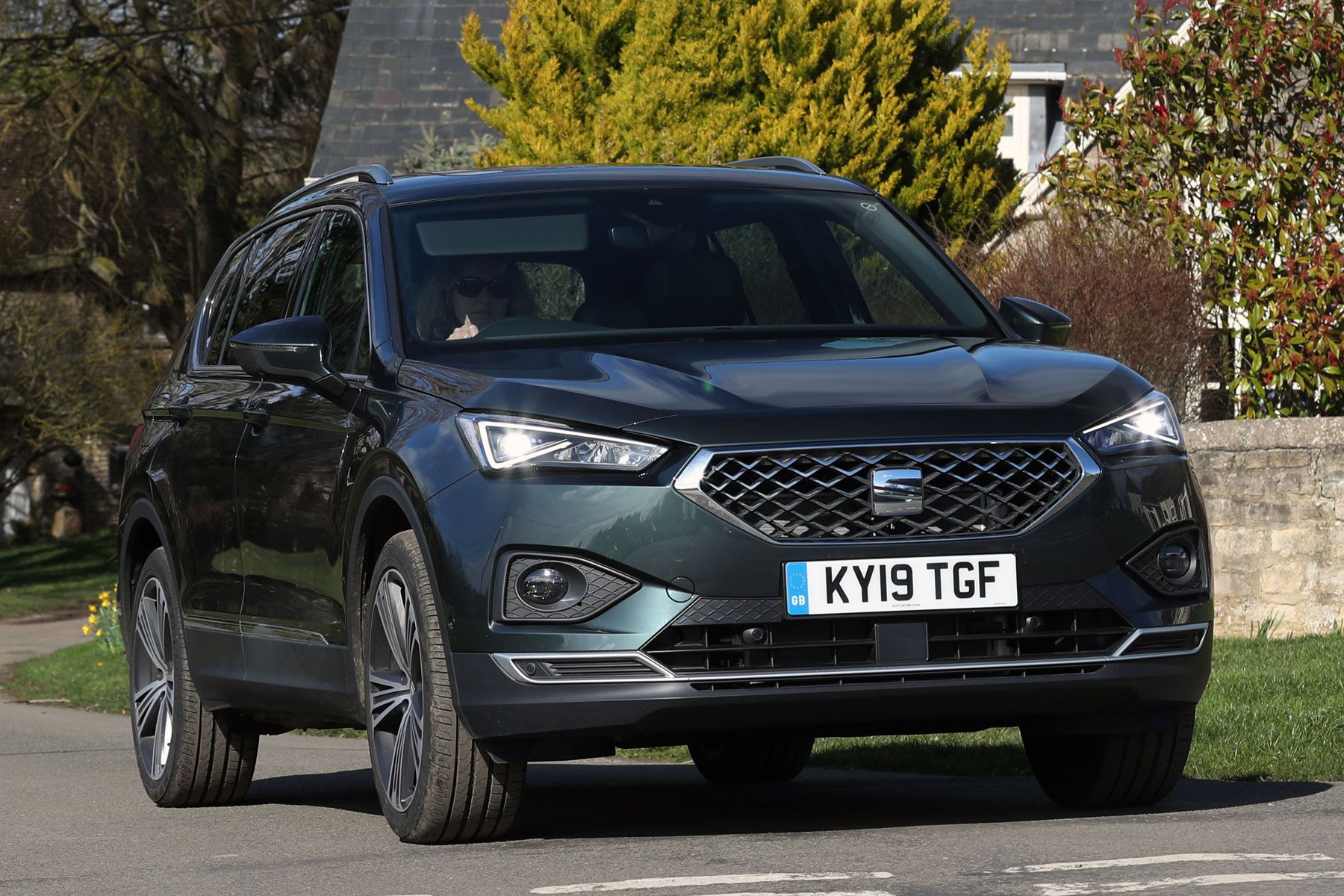 SEAT Tarraco
The Tarraco is the classy flagship for SEAT's SUV line-up, sitting above the compact Arona and mid-size Ateca. It has well-judged lines and we like the discreet use of chrome, giving it a premium appearance on the road. Understated but smart interior trims and colour schemes are appealing, and the Tarraco drives with welcome comfort and refinement. A larger SUV, it has similar amounts of third-row seat space to the Skoda Kodiaq, and prices are equally good value – especially when you consider the SEAT's generous standard spec. A plug-in hybrid version is due to arrive later in 2022.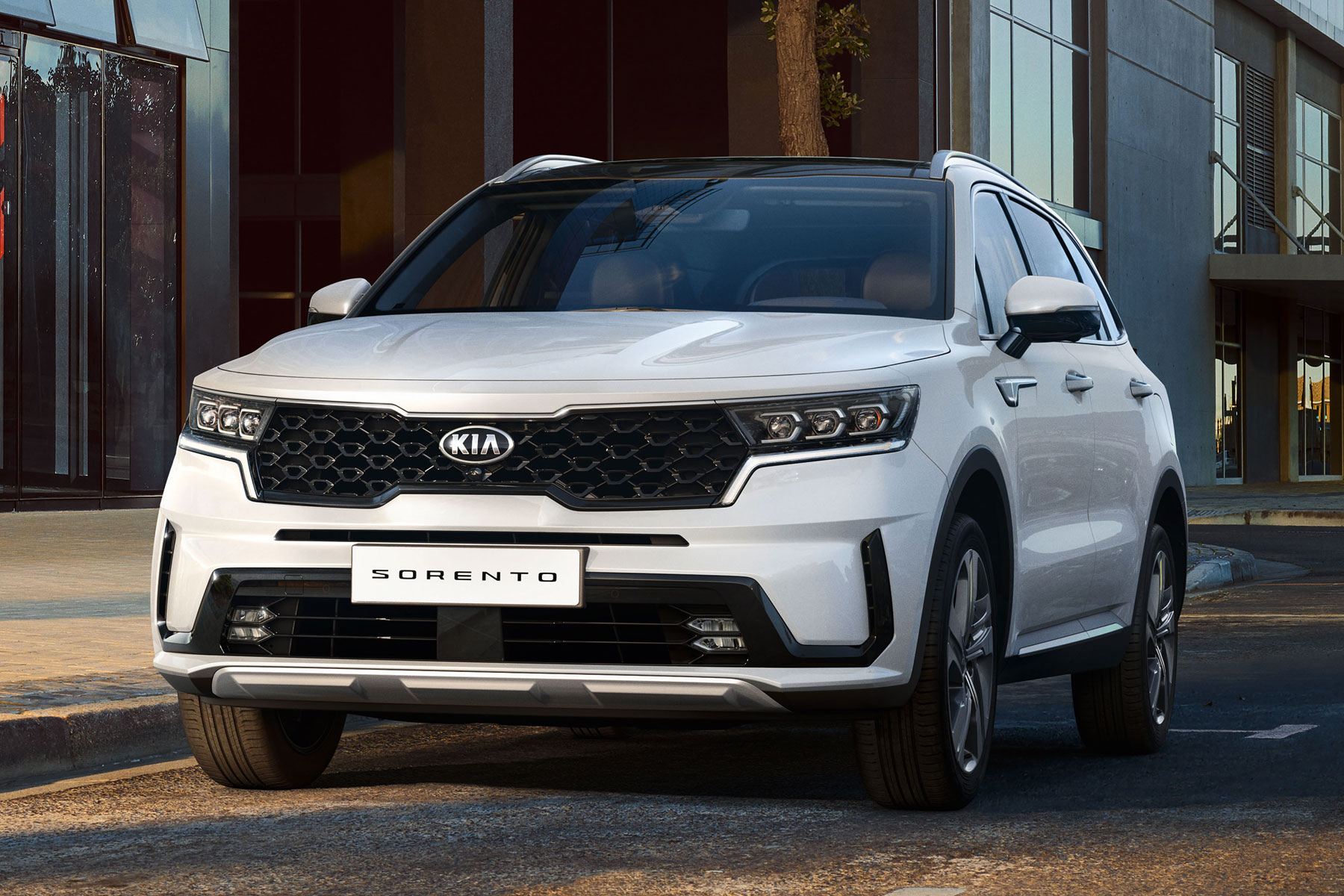 Kia Sorento
We love the Kia Sorento's bold, distinctive looks – it's like one of those capacious multi-seat SUVs you get over in America, only downsized (a little) to cope with smaller British roads. The generous, squared-off body provides a commanding, high-up seating position and acres of space inside, even for those in the third row. Turning it from a 7 seater into a car configured for five gives enough boot space to store 10 carry-on suitcases beneath the load cover. You can choose from hybrid or plug-in hybrid petrol engines, with the latter boasting a 32-mile pure electric driving range.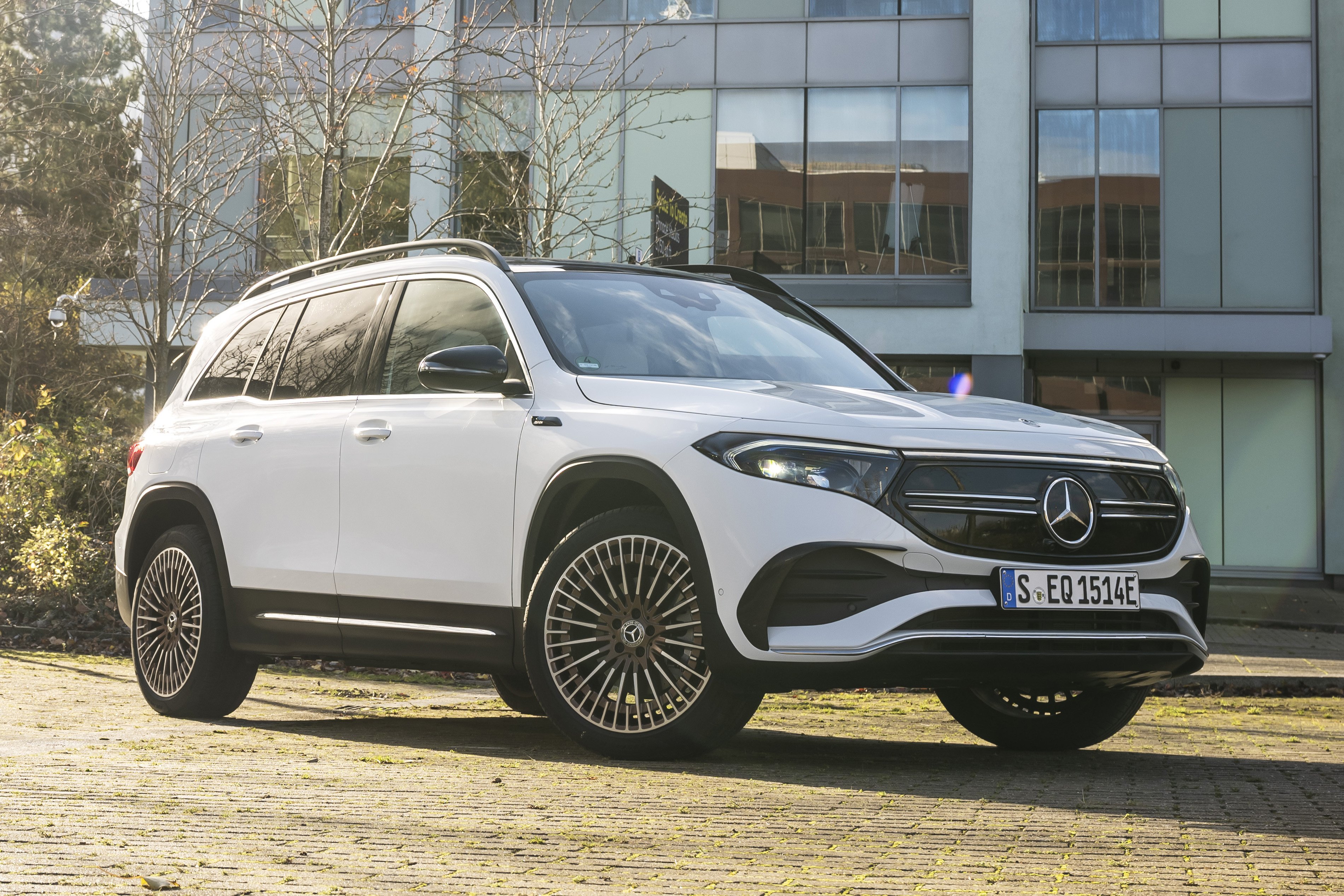 Mercedes-Benz EQB
The Mercedes-Benz EQB is an interesting 7 seater because it's also a pure electric car, with a range of almost 260 miles. It can fast-charge in just half-an-hour if you can locate a rapid charger powerful enough. To travel in, it feels modern, thanks to the MBUX infotainment system and the high-quality materials and finish. Naturally, it's also extremely refined, while also having the exciting acceleration that electric cars are famous for – even with seven people on-board. If you don't want an electric car (or want to avoid the EQB's high prices, starting from £53,000), the similarly-sized Mercedes GLB is also available as a seven-seater, costing from around £16,000 less.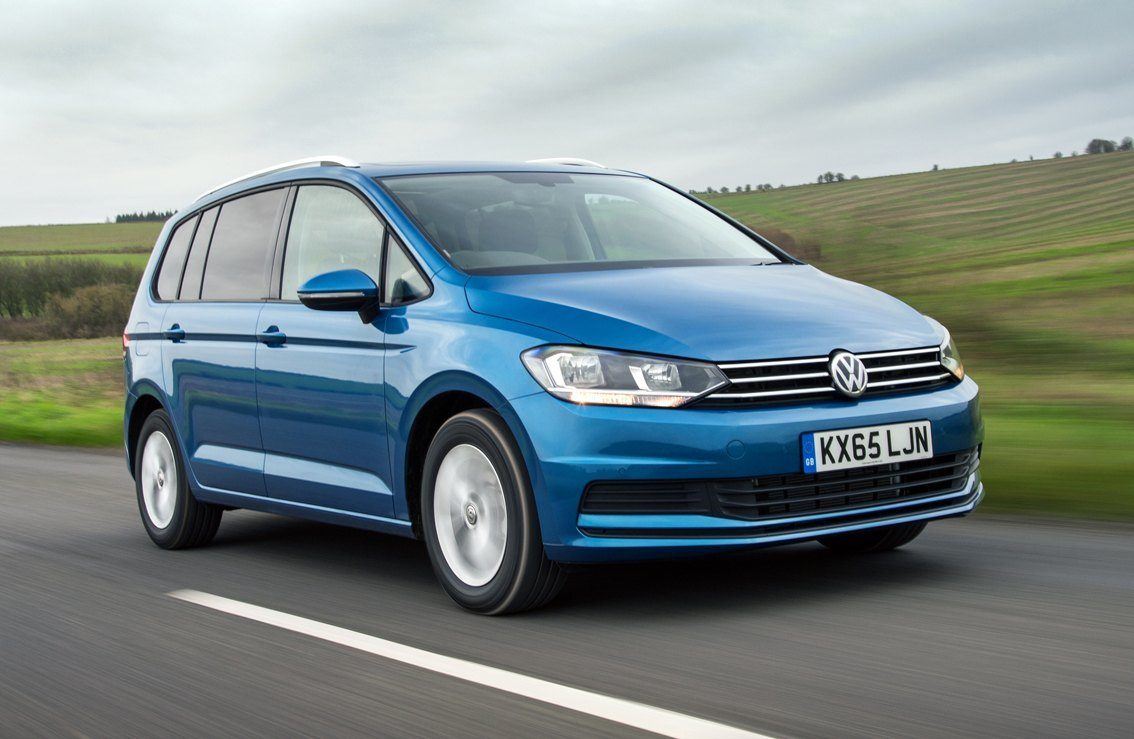 Volkswagen Touran
Compared with the Touran Allspace SUV, the Volkswagen Touran is more of a classic-style people carrier. It isn't as high off the ground, which some find easier, and because it doesn't have to go rock-climbing, there's a bit more space for people inside. The seats are even more practical, with an endless array of folding configurations. The Touran is a bit more affordable than the 7 seat Tiguan Allspace as well, but it's no less refined to drive – with a similarly excellent range of petrol and diesel engines. Fuel efficiency is also pretty good, partly thanks to its lower profile body.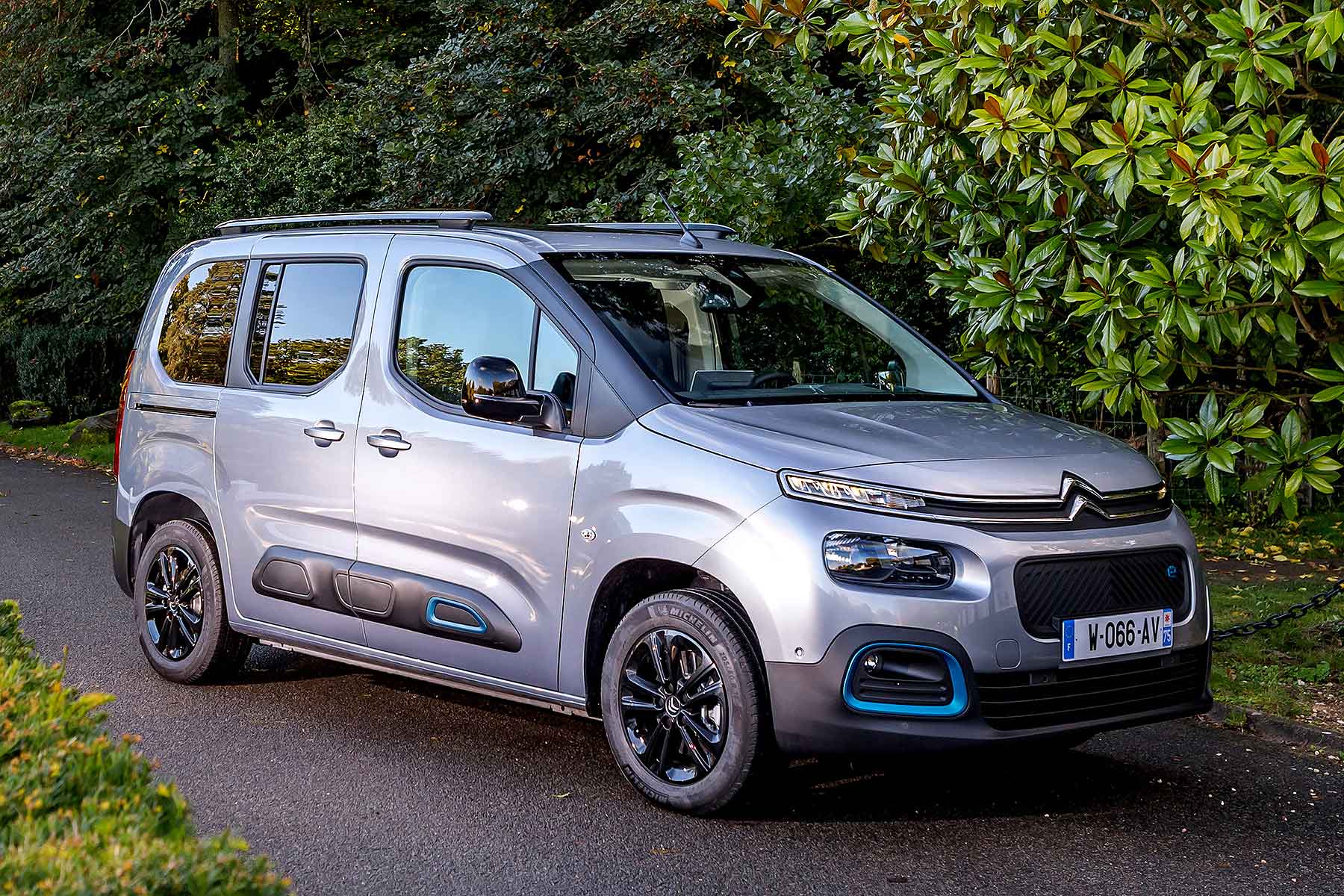 Citroen e-Berlingo
The famous Citroen Berlingo is now offered purely as an electric vehicle: meet the e-Berlingo. It has a 136hp motor and a 50kWh battery, giving a range of around 175 miles. This won't be enough to get you to the beach, but it can use rapid chargers on the motorway, for speedy top-ups in the time it takes to replenish the supply of Haribo. Being a van-derived vehicle, interior space is genuinely mammoth, with acres of room for people and all their belongings. Low noise levels and a supple ride give a relaxing feel when on the move, while big windows mean everyone inside will have a great view out.
Are 7 seaters practical with just five seats in use?
One beauty of 7 seaters is all the extra space off offer when they're used in five-seat mode. The rear has to be larger so bigger people have enough room, which means a more capacious boot when the seats are folded. The Peugeot 5008 7 seater is a great example of this: it has a luggage capacity of 780 litres in five-seat mode, compared to 520 litres for its sister car, the Peugeot 3008. The Volkswagen Tiguan Allspace is similarly more spacious than the regular five-seat Tiguan, too.
Can you get a plug-in hybrid 7 seater?
Plug-in hybrids are starting to become more commonplace. Although some models like the Peugeot 5008 don't have a plug-in hybrid option, alternatives such as the Kia Sorento and Volkswagen Tiguan Allspace do offer an electric boost for their petrol engines. In the case of the Volkswagen, this equates to an EV driving range of 30 miles before the eHybrid's engine kicks in – perfect for making the school run zero-emissions and eco-friendly.
What is the roomiest 7 seater for large families?
Parents with lots of children need big and commodious 7 seaters to take the strain out of everyday life. Models such as the Kia Sorento, Skoda Kodiaq and SEAT Taracco certainly deliver here, while more traditional people carriers like the Volkswagen Touran are very roomy as well. However, for the maximum space within the most sensibly-sized overall dimensions, we'd choose the van-derived Citroen e-Berlingo. It leans on its commercial roots to give you the most bang for buck when it comes to interior space.
More family car guides
More expert car guides