Best hatchback 2022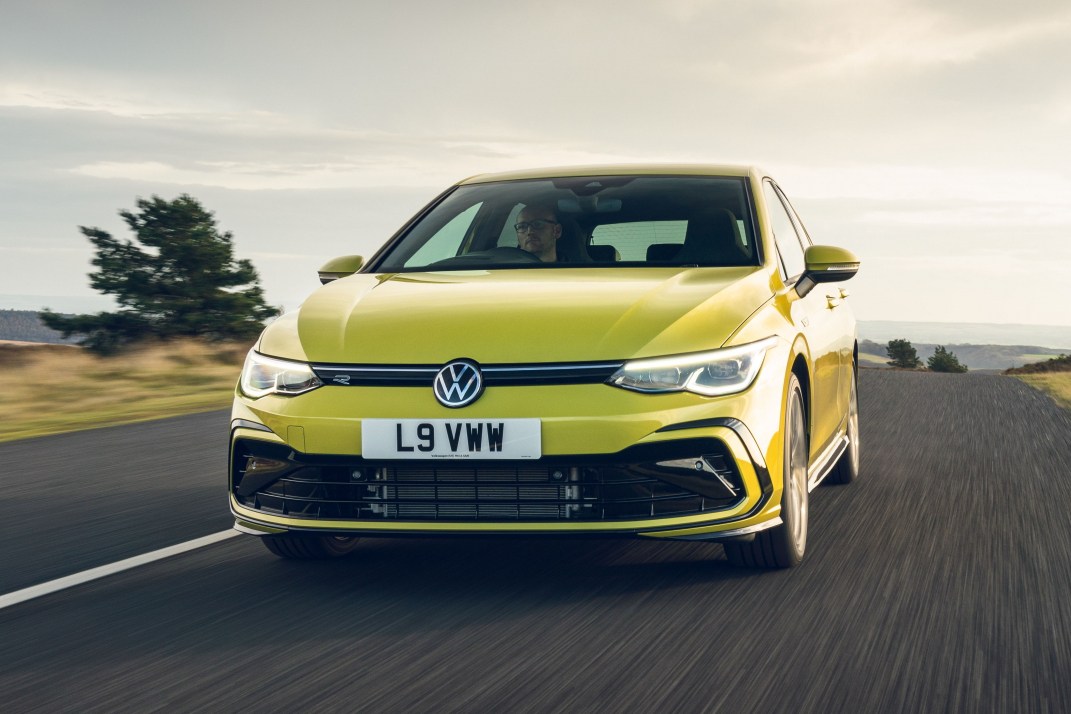 The hatchback is a staple of British car showrooms. It is the go-to type of car for a huge number of people, from growing families, to tax-conscious company car drivers, to older drivers who simply want one car to do it all.
Hatchbacks were invented way back in the 1970s as a way of offering a more practical space for luggage, as well as for rear-seat passengers. It is simply a more versatile design all-round, particularly as you can fold the rear seats flat for a huge load space when you don't have passengers on board.
This popularity means many hatchbacks are multi-generation models. We're on the eighth generation of Volkswagen Golf, for example, and the eighth generation of Vauxhall Astra. Even the more recent BMW 1 Series is now into its fourth iteration.
From a sector with dozens of entrants, let us guide you to 10 of the best hatchbacks you can buy right now.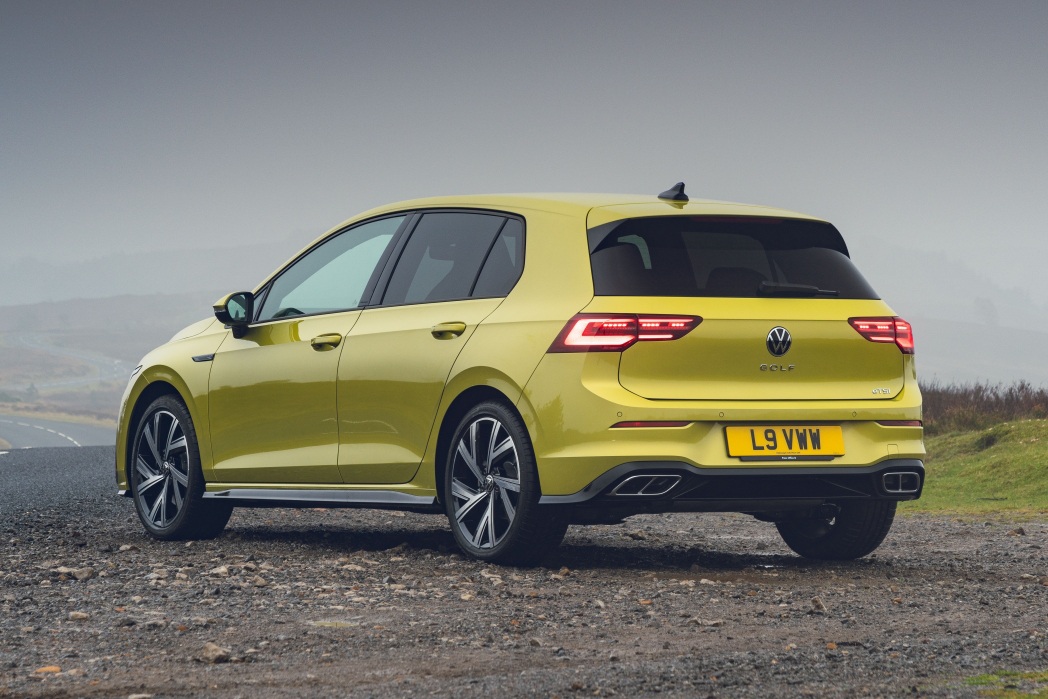 Volkswagen Golf
The Volkswagen Golf single-handedly invented the idea of the family hatchback. The latest Golf 8 is the culmination of all this experience; it is an extremely well-honed car indeed. It looks and feels solid, with a premium appearance and distinctive front-end styling. Inside, it has been decluttered, with most buttons replaced by a central touchscreen. This takes some getting used to, but does allow Volkswagen to pack in more features. Petrol-powered Golfs are the most popular: pick from either the TSI turbocharged engines or the newer eHybrid plug-in hybrid. There's also an array of GTI, GTE, GTD and Golf R high-performance models. Something for everyone, in fact.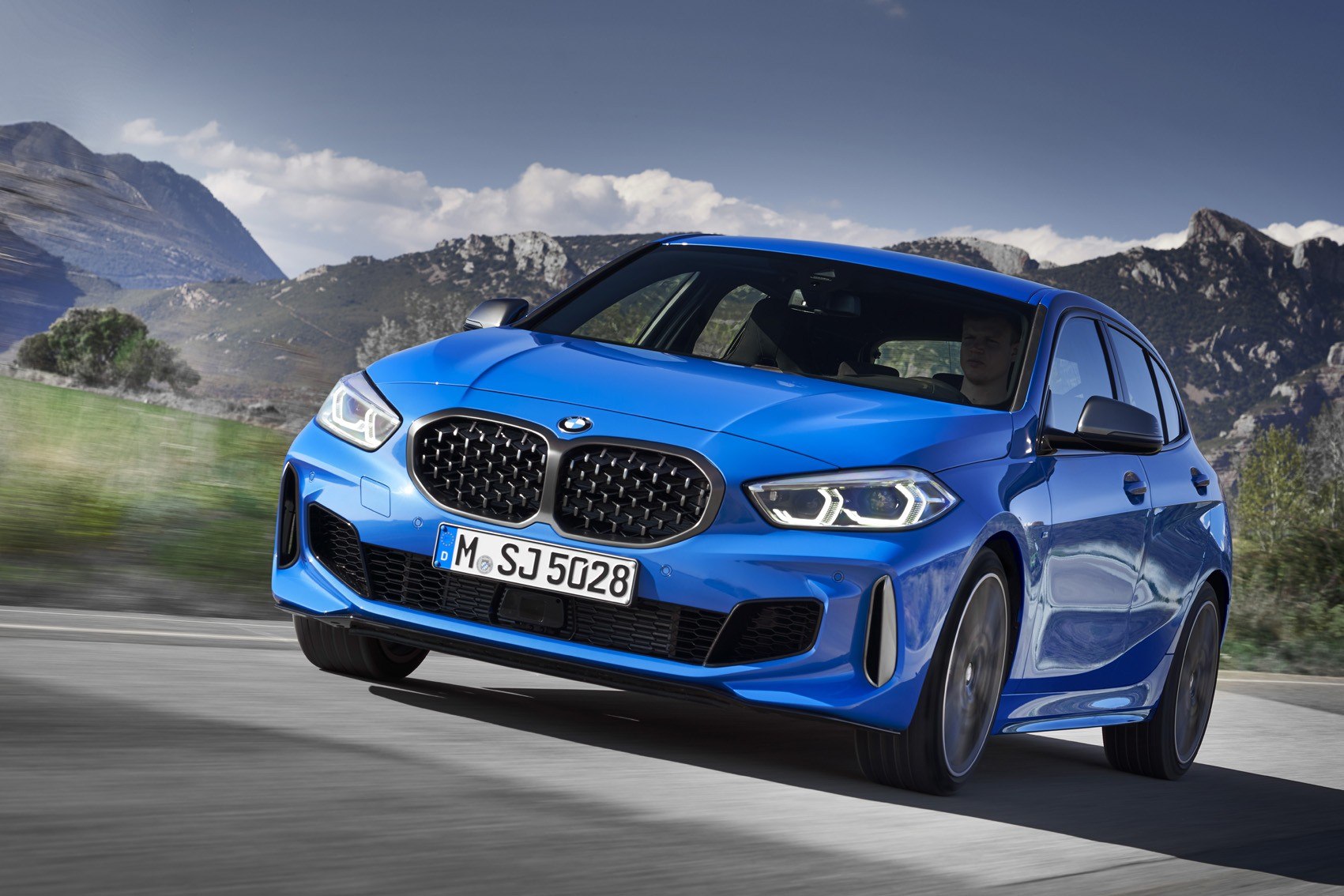 BMW 1 Series
The latest BMW 1 Series is based around a more space-efficient front-wheel-drive design, after several generations of sportier rear-driven cars. Rear-seat comfort has benefited enormously; it is both bigger and easier to access, while the boot is more practical as well. BMW's engine line-up is powerful yet efficient, particularly the sporty 128ti and M140i xDrive versions. The latter offers xDrive all-wheel drive, technology that's available on more mainstream 1 Series models as well. The BMW handles brilliantly, with a real driver-focused feel, and we like its distinctive styling and high-quality interior.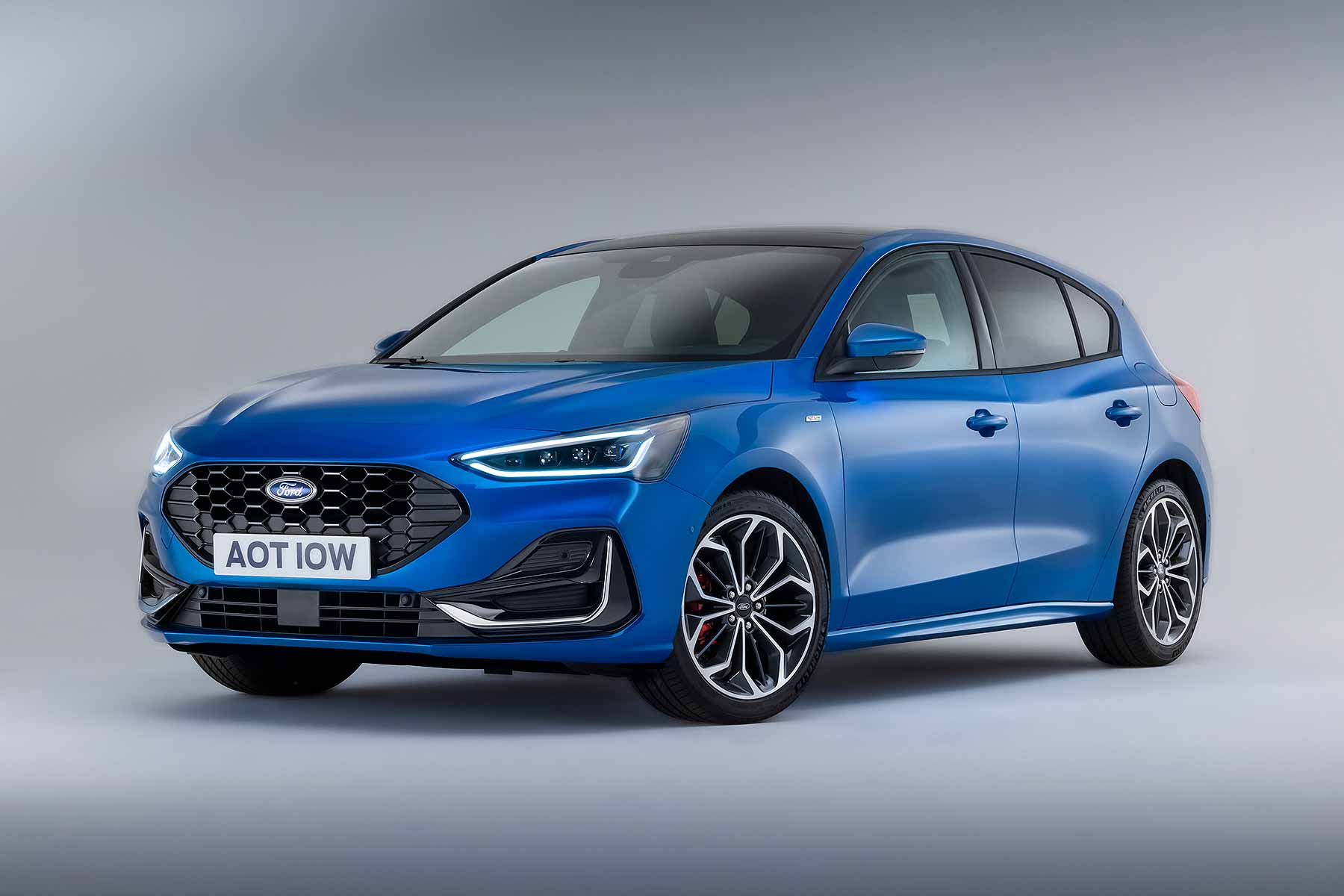 Ford Focus
The Ford Focus is a long-running family hatch that has an enviable reputation for being one of the most engaging driver's cars in the sector. This latest model blends crisp dynamic abilities through the corners with an improved ride quality that's more forgiving over bumps. It has a sporty line-up of turbo engines, including a new Ecoboost Hybrid that feels effervescent yet is good on fuel. A facelift for 2022 has introduced a huge new touchscreen in the centre of the dashboard, running the latest Ford Sync 4 infotainment system. Interior tactility has also been given a lift, and the car's front-end styling is more assertive.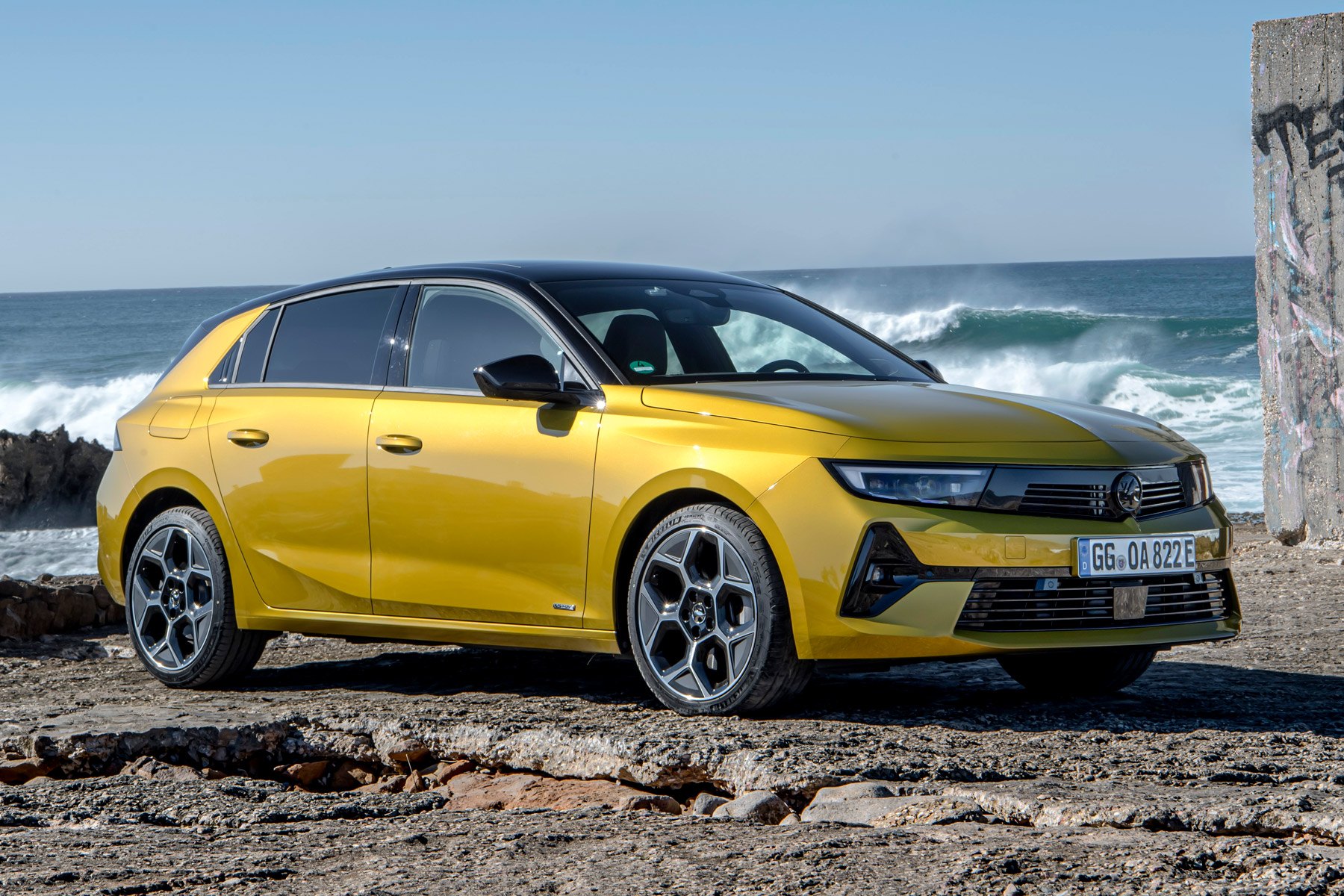 Vauxhall Astra
The new Vauxhall Astra is a real leap forward from its predecessor. The styling is genuinely head-turning, with a modern, squared-off look that sets it apart from rivals. The interior has been digitised, with dual wraparound screens for the driver that display Vauxhall's latest PC-style infotainment system. However, the firm hasn't decluttered it entirely, with buttons remaining for key functions such as the climate control. A new engine line-up is based around a 1.2-litre turbo petrol, but there's also a plug-in hybrid version available from launch. This has an impressive pure electric driving range of more than 40 miles.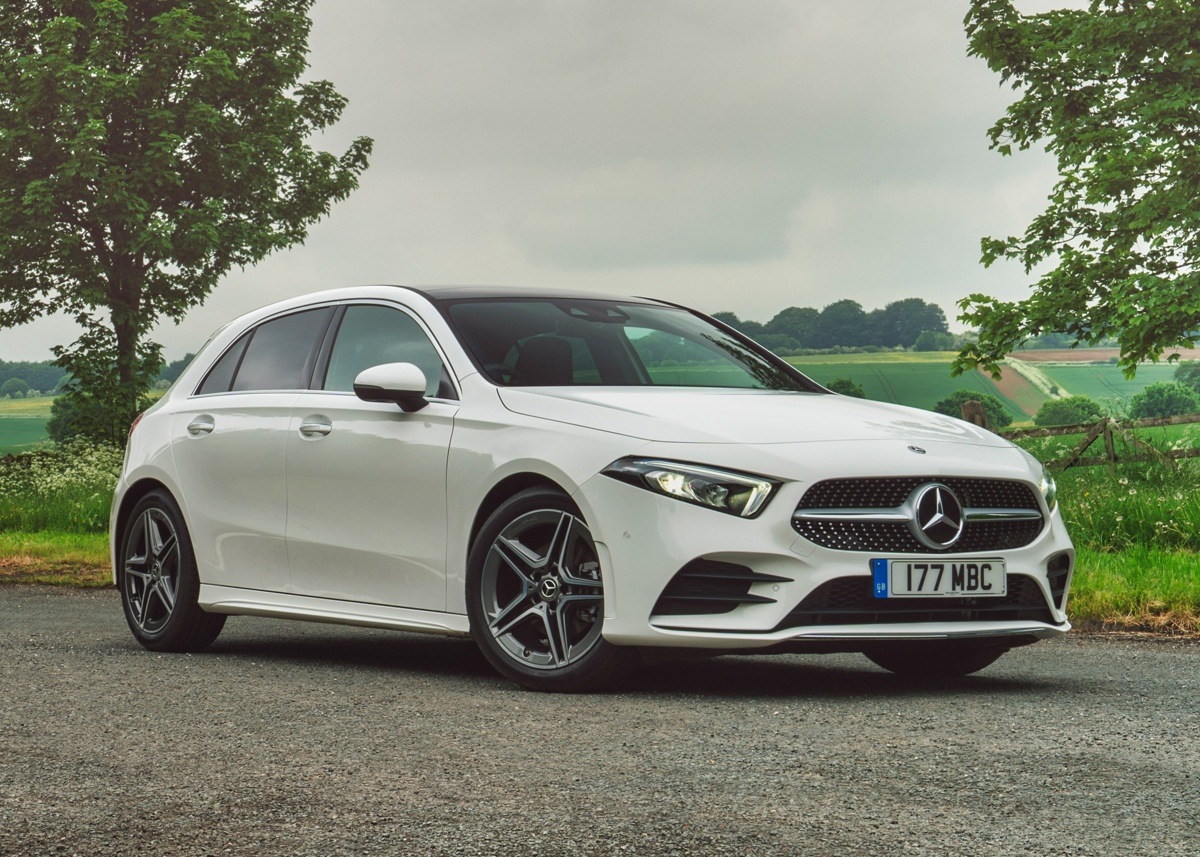 Mercedes-Benz A-Class
The Mercedes-Benz A-Class has become a best-selling hatchback here in the UK, consistently appearing in the top 10 chart. Even entry-level versions look smart and expensive, and the MBUX infotainment system inside is comprehensive – particularly as you move up through the range and screen sizes grow. The latest A-Class is roomier than the previous version, and drives with plenty of stable assurance. The petrol engines are efficient and there's also a plug-in hybrid version – along with high-performance A 35 AMG and A 45 AMG S hot hatches. The latter boasts an incredible 421hp for 0-62mph in just 3.9 seconds.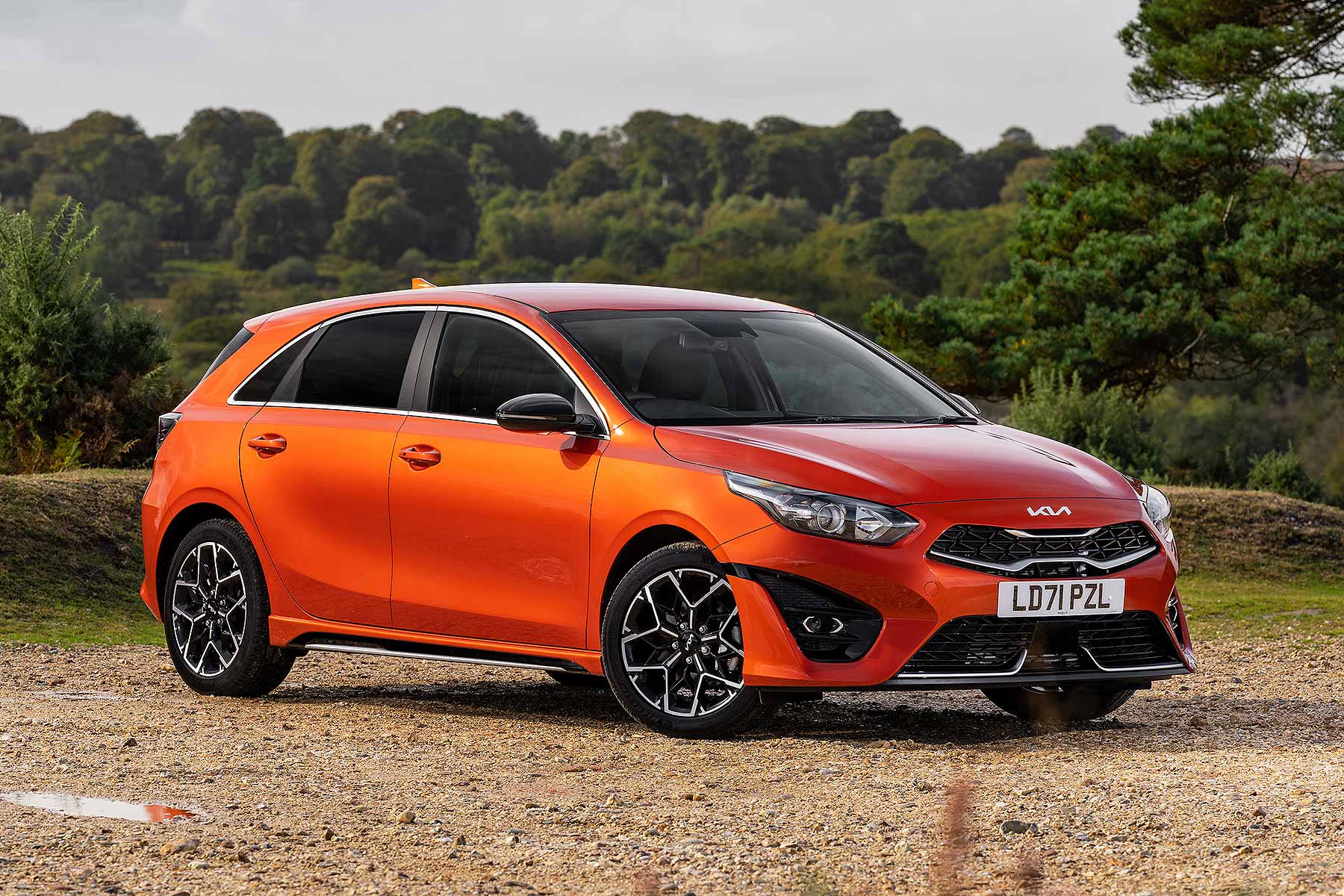 Kia Ceed
Kia has revised the Ceed range for 2022. It now wears the company's distinctive new logo, plus a more dynamic front end with a sculptural bumper and sparkling headlights. All models get touchscreen infotainment and a useful reversing camera with colour guidance lines; it measures 10.25 inches on all but the base models, with standard sat-nav. The 1.0-litre T-GDI petrol engine is good on fuel, but we prefer the 159hp 1.5-litre T-GDI, which is also available with a seven-speed DCT automatic gearbox. The Ceed is roomy inside – with SW estate and Proceed 'shooting brake' versions for those who need more space – and all come with a seven-year, 100,000-mile warranty.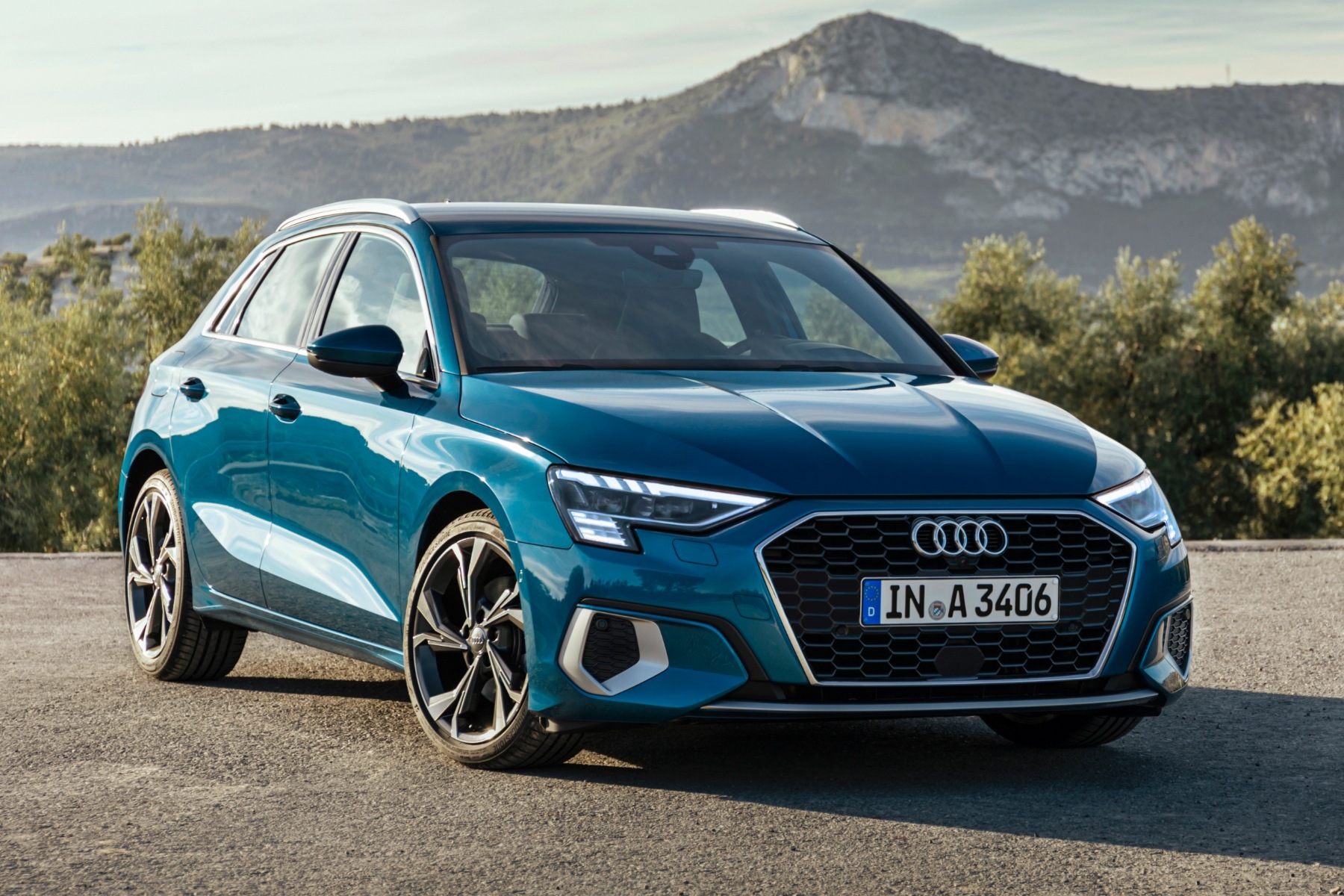 Audi A3 Sportback
The Audi A3 Sportback is a premium hatchback with a sporty appearance – those flared wheelarches are inspired by the original Audi Quattro. Its clean-cut look can be further enhanced by choosing S-line trim. It looks exciting inside as well, with a multi-layer dashboard, free-floating air vents and two high-definition colour screens. Picking an S-tronic automatic transmission enhances the effect further by doing away with a bulky gearlever. The A3 Sportback is roomy for passengers and has a generous 380-litre boot, while a range of efficient TSI turbo engines is crowned by the 310hp S3 and 400hp RS3. There's a plug-in hybrid TFSI e version, too.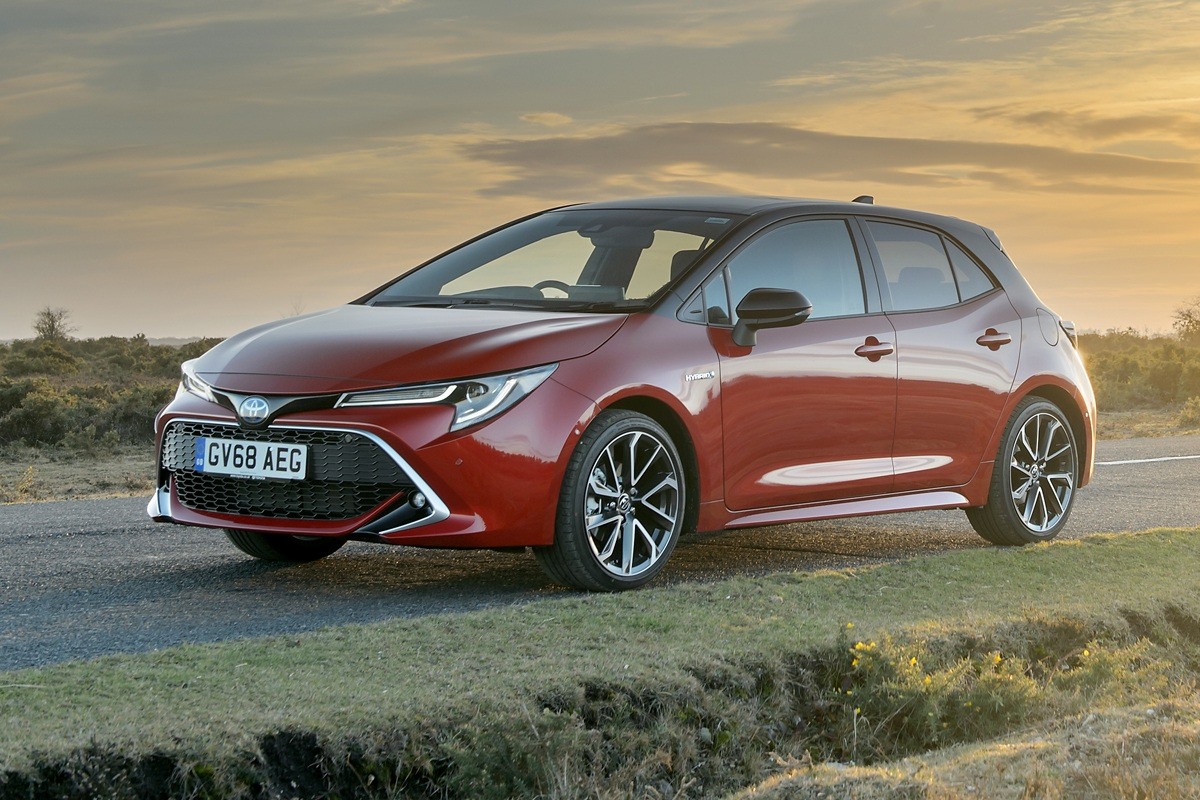 Toyota Corolla
The Toyota Corolla is the only pure hybrid mid-size hatchback on the market. It comes with a 1.8-litre petrol-electric powertrain that is borrowed from the Toyota Prius, or a more powerful 2.0 version that's almost as fuel-efficient. Both use a CVT gearbox for smooth two-pedal driving, once you get used to the unique 'single gear' feel. Because the engine can often shut down and run in EV mode, real-world fuel economy is impressive, helping reduce running costs, particularly when driving in town. The latest Corolla is much more distinctive than previous models, with a cocooning dashboard and generous level of standard equipment.
Hyundai i30
The Hyundai i30 is pitched as an upmarket hatchback, with the same sort of refinement and quality you get in a Volkswagen Golf. It feels very assured on the move, with a quiet, supple ride and low noise levels. It also looks classy, with tasteful use of chrome and some smart-feeling upholstery options. Or you could go for the sportier-looking N-Line version, which takes cues from the brilliant i30 N hot hatch. If that's a step too far, the 1.5-litre turbo engine is more than adequate, and all i30s have the added bonus of a five-year warranty with no mileage limit. That's great news for those who cover lots of miles every year.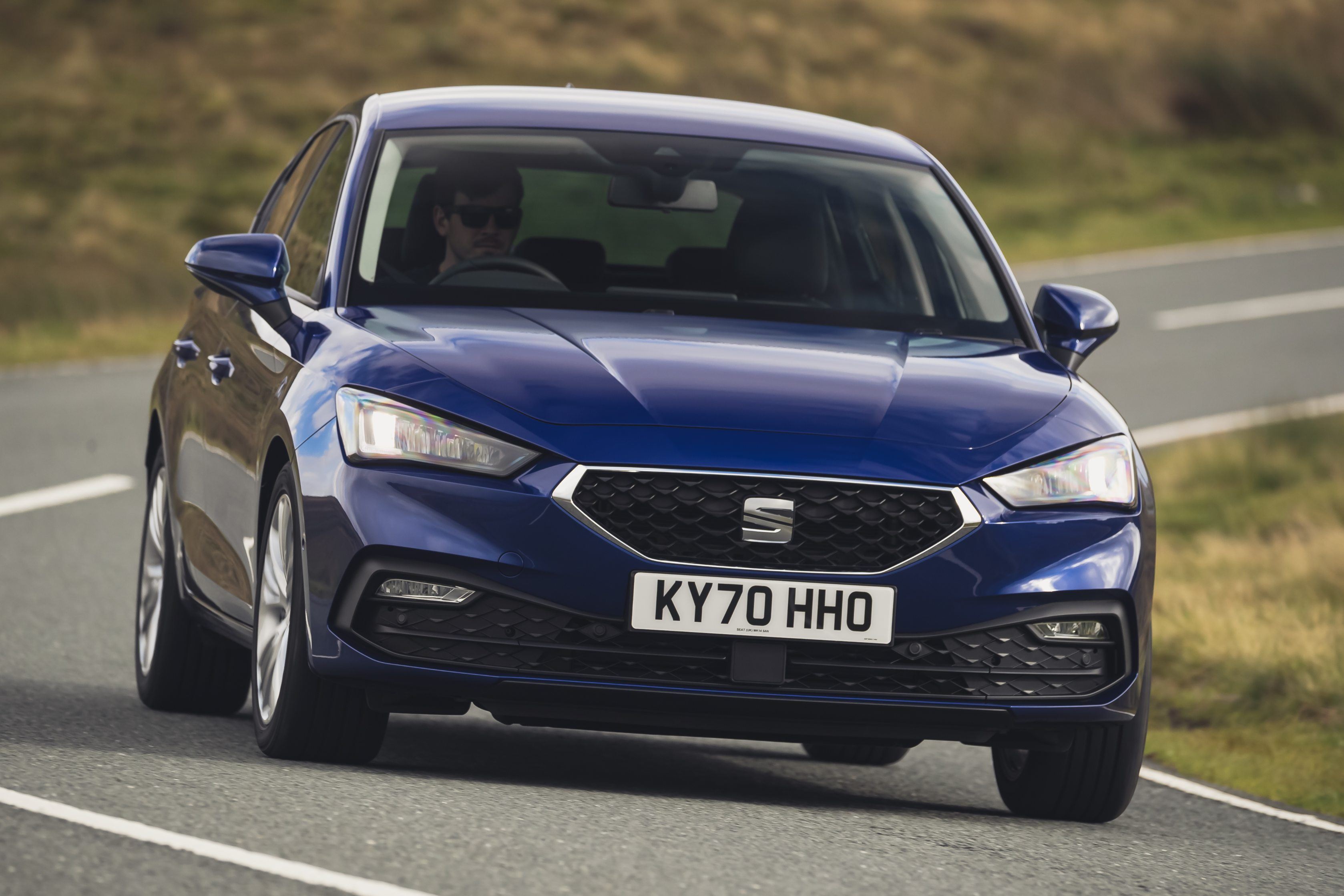 SEAT Leon
The SEAT Leon is the Catalonian alternative to the Volkswagen Golf. The two cars share plenty of bits beneath the surface, but the SEAT has a unique appearance, with smoother and more expressive lines to contrast with the harder-edged and more Germanic Golf. It is appealing inside, with an open-plan feel thanks to the decluttering afforded by the touchscreen infotainment system. All-round space is good and the broad engine range includes 1.0-litre and 1.5 TSI petrol versions, a plug-in hybrid and range-topping Cupra Leon hot hatches. The SEAT is priced a little lower than the Golf, helping make it a bit more affordable in terms of monthly finance payments.
Can you get a plug-in hybrid hatchback?
There is a growing array of plug-in hybrid hatchbacks, including among top-selling models such as the Volkswagen Golf and Vauxhall Astra. They generally have generous EV driving ranges of at least 30 miles – the Astra can cover more than 40 miles – and for those who do short-hop everyday motoring, they're an easy way to begin the move towards fully electric motoring. Other plug-in hybrid options include the Mercedes-Benz A-Class, SEAT Leon and Audi A3 Sportback.
Can you get an electric hatchback?
Pure electric hatchbacks are starting to hit the market. Although you can no longer buy the Volkswagen e-Golf EV, you can get VW's ID.3 pure electric alternative. It's a standalone model that is growing in popularity in the UK – plus there's a sportier version from Cupra, called the Born. The next Renault Megane is going to be electric, BMW is planning an electric version of the 1 Series, called the i1, and an electric version of the new Vauxhall Astra, the Astra-e, is due in 2023.
What is the safest hatchback on sale?
The best hatchbacks are generally a very safe group of cars. According to Euro NCAP crash testing, they generally score four or even five stars, despite the tests becoming ever-stricter in recent years. The latest Renault Megane E-Tech Electric has just been tested by Euro NCAP and has scored a full five stars, with 85 percent for occupant protection, 88 percent for child safety and 79 percent for advanced safety assistance tech.
More family car guides
More expert car guides