Best small SUV 2022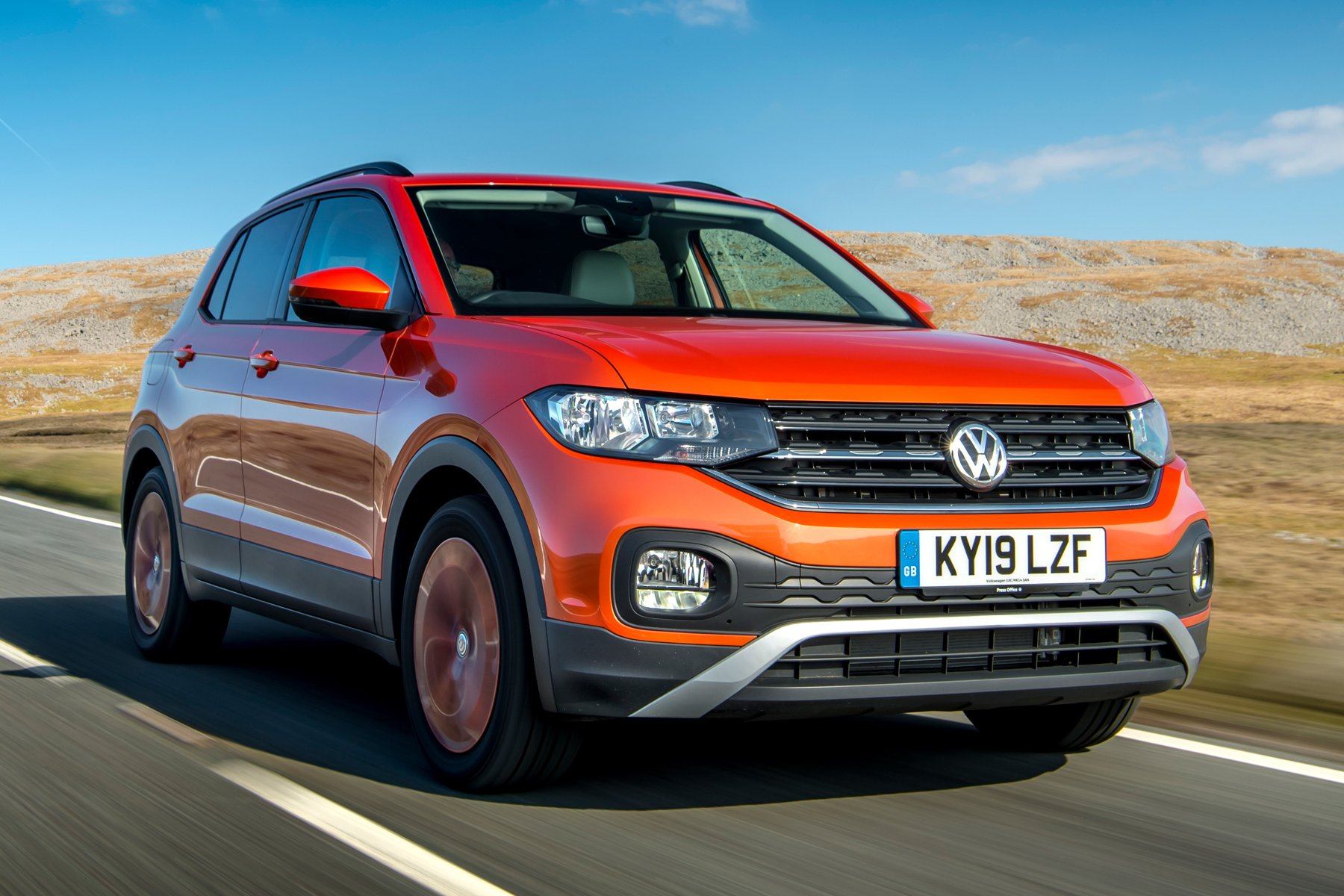 Small SUVs are big on style. That's why people buy them – they're more interesting than a regular supermini, with chunkier styling and a higher-riding stance.
There are no practicality penalties because of their more upmarket appearance, either. Indeed, thanks to their taller rooflines and higher seating position, small SUVs are generally more flexible and accommodating than conventional cars.
Then there's the image afforded by that higher stance. They may be small and city-friendly, but these SUVs give the driver and their passengers a bigger-car feeling of status. Upwardly mobile indeed.
The sector is booming at the moment, with new entrants arriving all the time. Many of the most well-established variants regularly appear in the UK's best-selling cars list. We have scoured the marketplace to bring you the 10 best small SUVs you can buy now.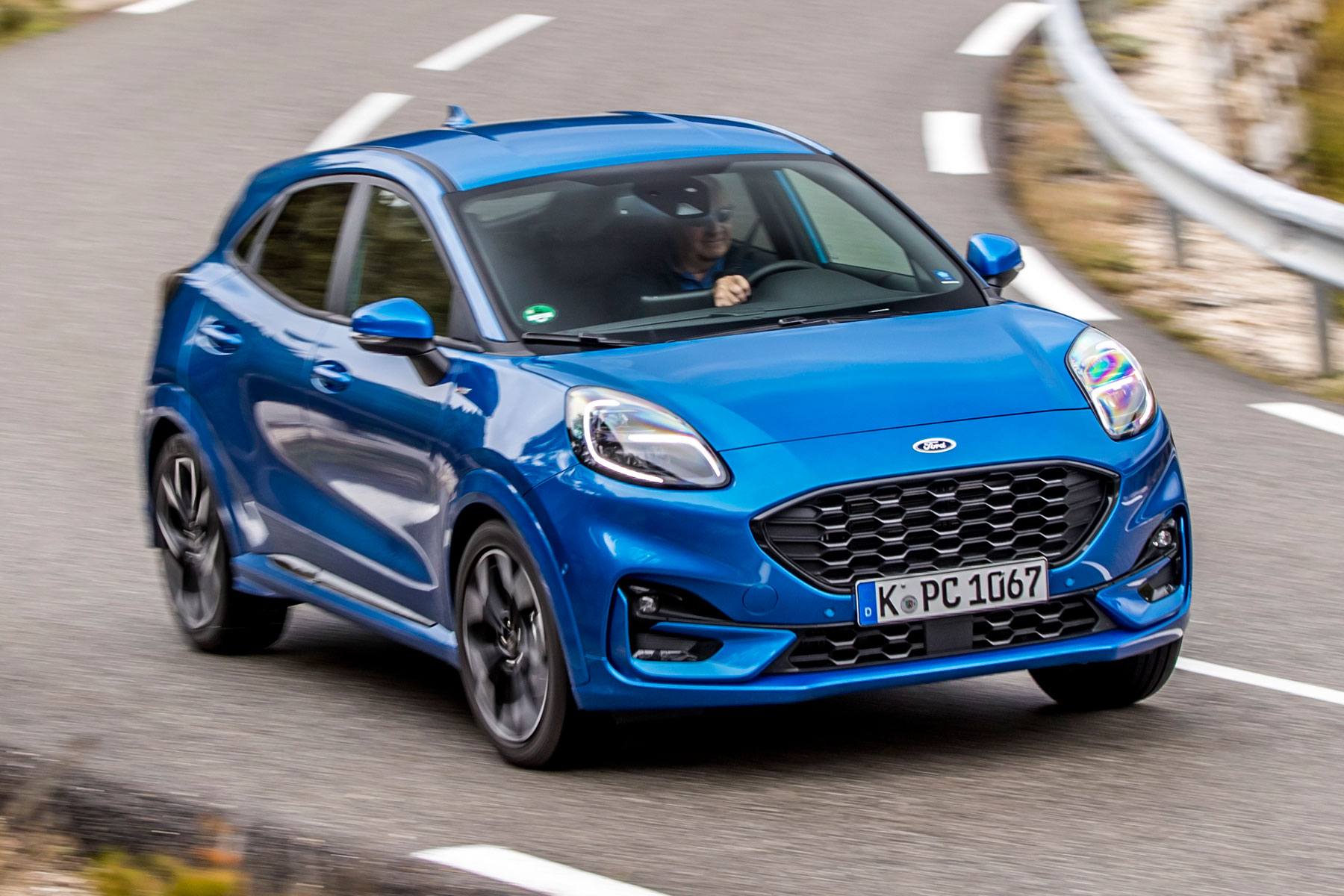 Ford Puma
You'll have noticed plenty of Ford Pumas on the roads recently. It's selling very well and proving popular with buyers looking for a small SUV that's a bit different to the norm. Visually, it's a real success, particularly in some of the bright colours available on the options list. This Fiesta-derived small SUV is impressive on the inside too, with a well-designed interior offering appreciably more room than a supermini. We love the huge boot with its ingenious 'MegaBox' floor, which allows even really tall loads to be carried. Fuel-efficient mild hybrid petrol engines form the core of the range, plus there's a thrilling 200hp Puma ST for those who want the best high-performance small SUV.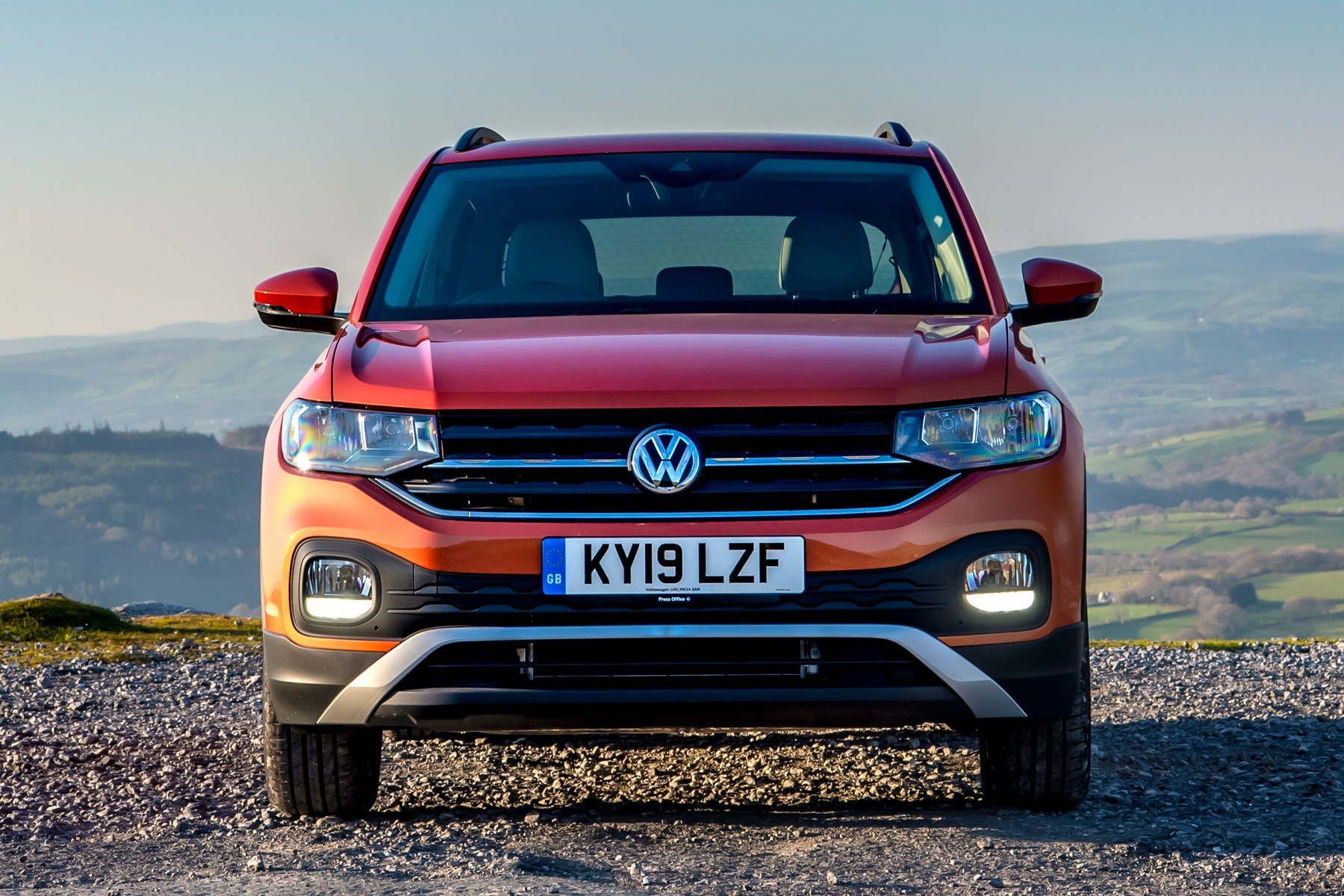 Volkswagen T-Cross
Part of Volkswagen's extensive range of SUVs, the T-Cross is the smallest and most affordable of the lot. Typically for a VW, though, it is anything but small on the inside. The upright styling allows ample room for passengers, and boot space of between 385 and 455 litres is available, depending on the position of the sliding rear seat. A robust appearance is backed up by good build quality, while the 1.0-litre TSI petrol engine is an ultra-smooth and fuel-efficient unit that punches above its weight even at motorway speeds. You can get DSG automatic versions too, for ultimate ease of use. Our favourite grade is the Black Edition, which has black-themed exterior and interior detailing, plus a set of large alloy wheels.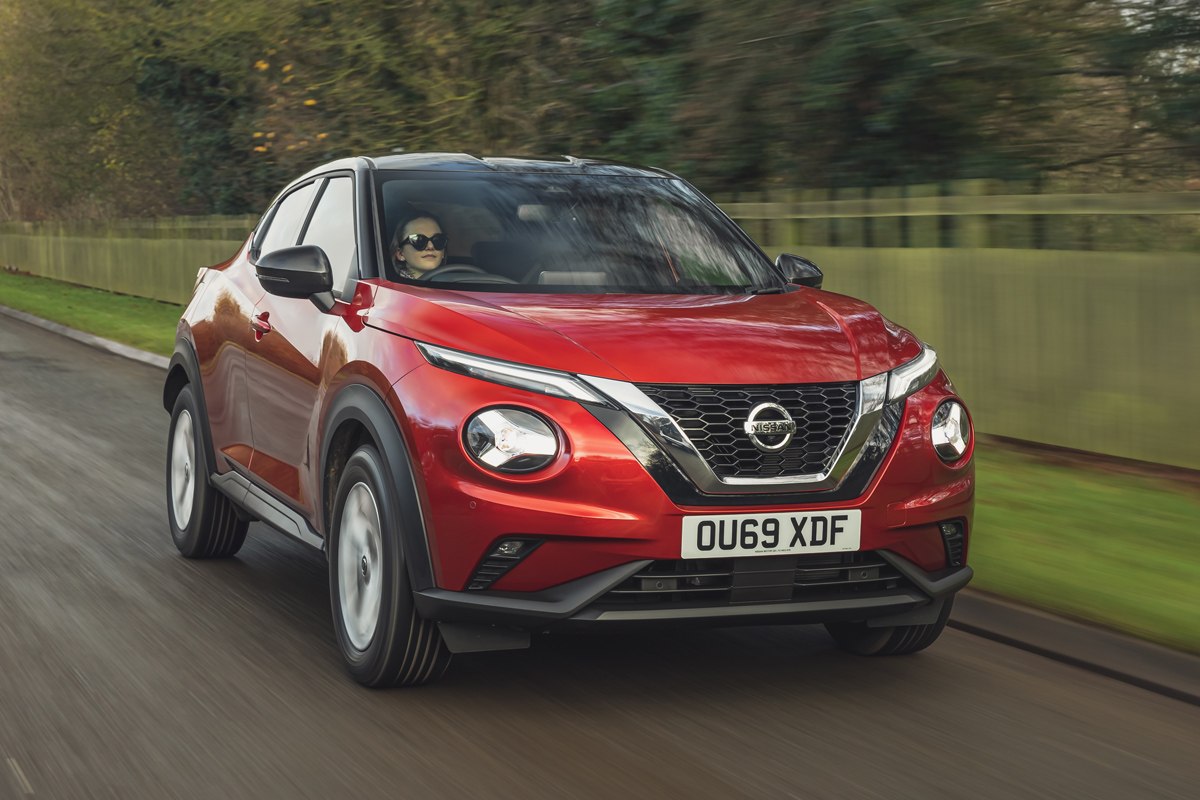 Nissan Juke
The Nissan Juke popularised the small SUV in Britain. It was an entirely new type of car, inspired by its similarly trend-setting big brother, the Qashqai. Now into its second generation, this version is usefully larger than the original – not excessively so, but enough to deliver better space for passengers and their luggage (the original Juke had a notoriously tiny boot). There are some neat high-tech features on the options list, such as a Bose surround-sound audio system, but all Jukes have a good amount of standard safety tech. The only engine option is a punchy 1.0-litre turbo petrol, but the firm is readying a 1.6-litre hybrid version. This promises to improve efficiency by up to 40 percent – so could be worth waiting for.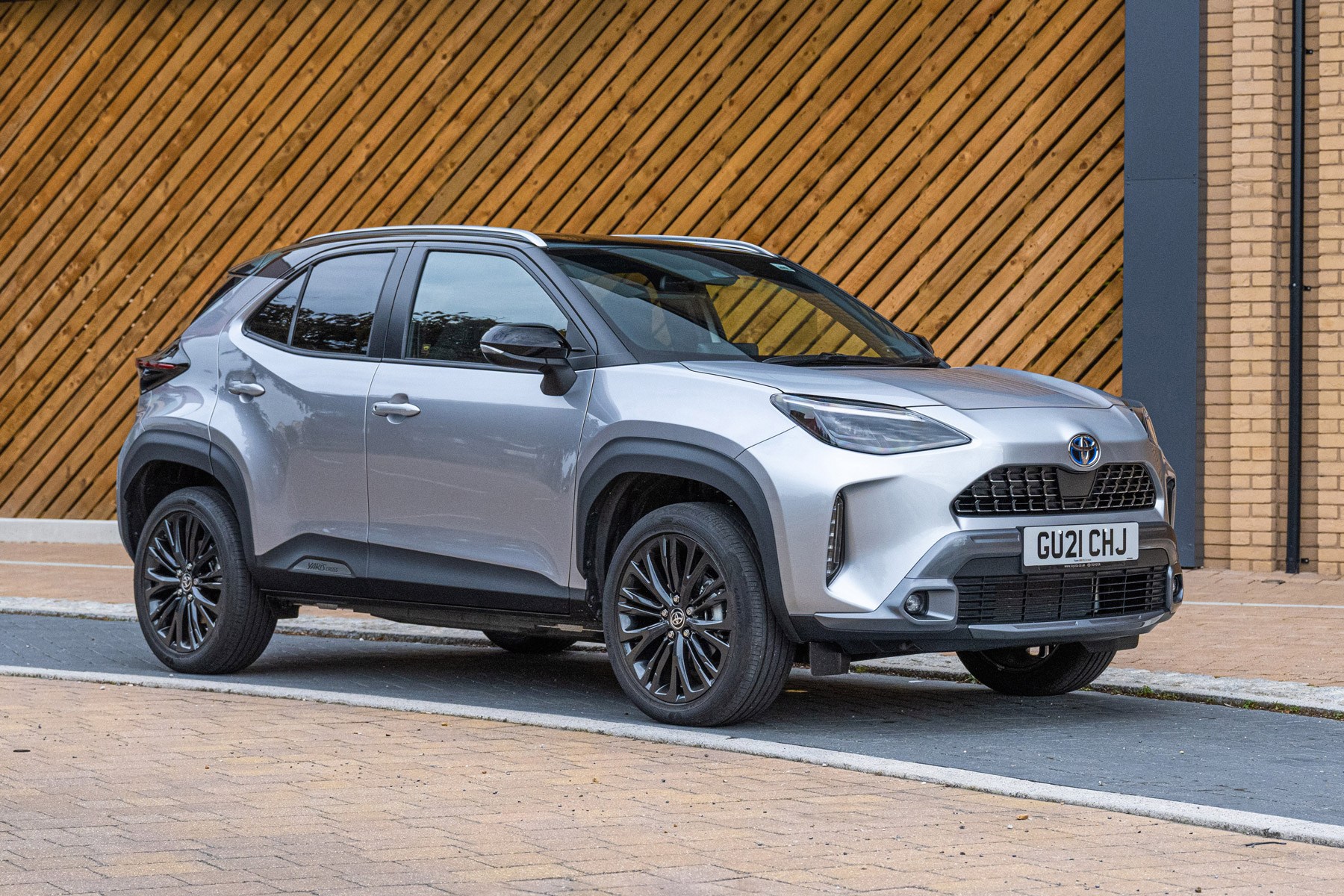 Toyota Yaris Cross
The Toyota Yaris Cross is a crossover SUV alternative to the regular Yaris supermini. It's chunkier on the outside, with more references to the larger RAV4 than the regular Yaris. The interior is a higher-rise version of the Yaris layout, though – and none the worse for it. This is a neatly-styled and easy-to-use cabin. The extra space is welcome, particularly in the rear; it can feel a bit cramped in the Yaris, but not in the Yaris Cross. It's available solely as a 'self-charging' hybrid, with a three-cylinder 1.5-litre engine, CVT automatic gearbox and electric motor. It will run in EV mode more often than you might expect, which ensures excellent real-world fuel economy of 50mpg or more, plus low CO2 emissions.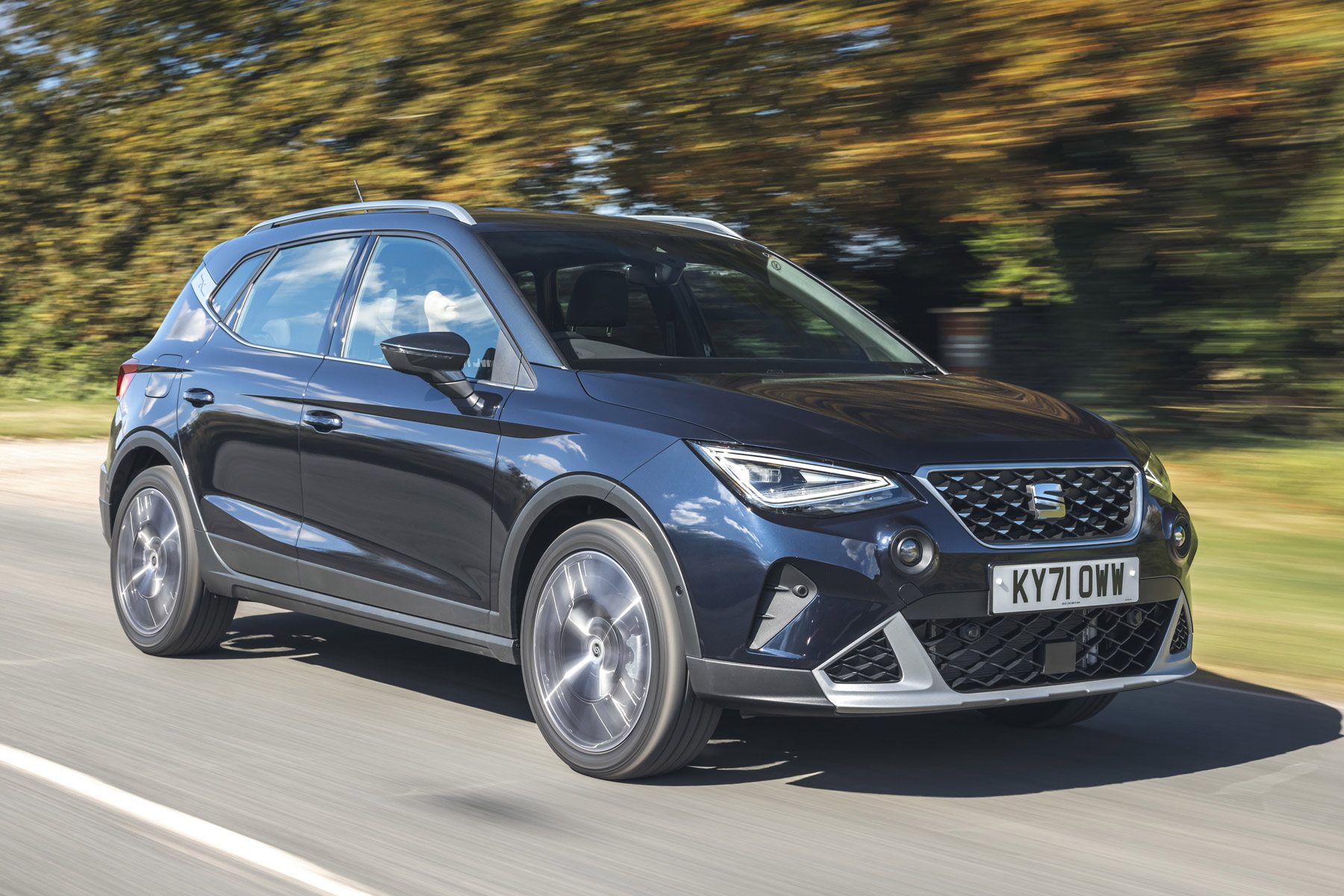 SEAT Arona
The Arona is SEAT's smallest SUV, sitting below the Ateca and seven-seat Tarraco. It's recently been facelifted, gaining distinctive circular running lights at the front, along with full LED headlights. With new colours and contrasting roof options, it's a bolder-looking car. The interior has been refreshed, too: you can even get illuminated air vents. An efficient 1.0-litre TSI turbo engine forms the core of the range, and is more than enough for most, but those who want a bit more muscle can pick a 150hp 1.5-litre petrol. The Arona is a roomy small SUV inside and boasts a 400-litre boot. That's significantly larger than the SEAT Ibiza supermini it's derived from.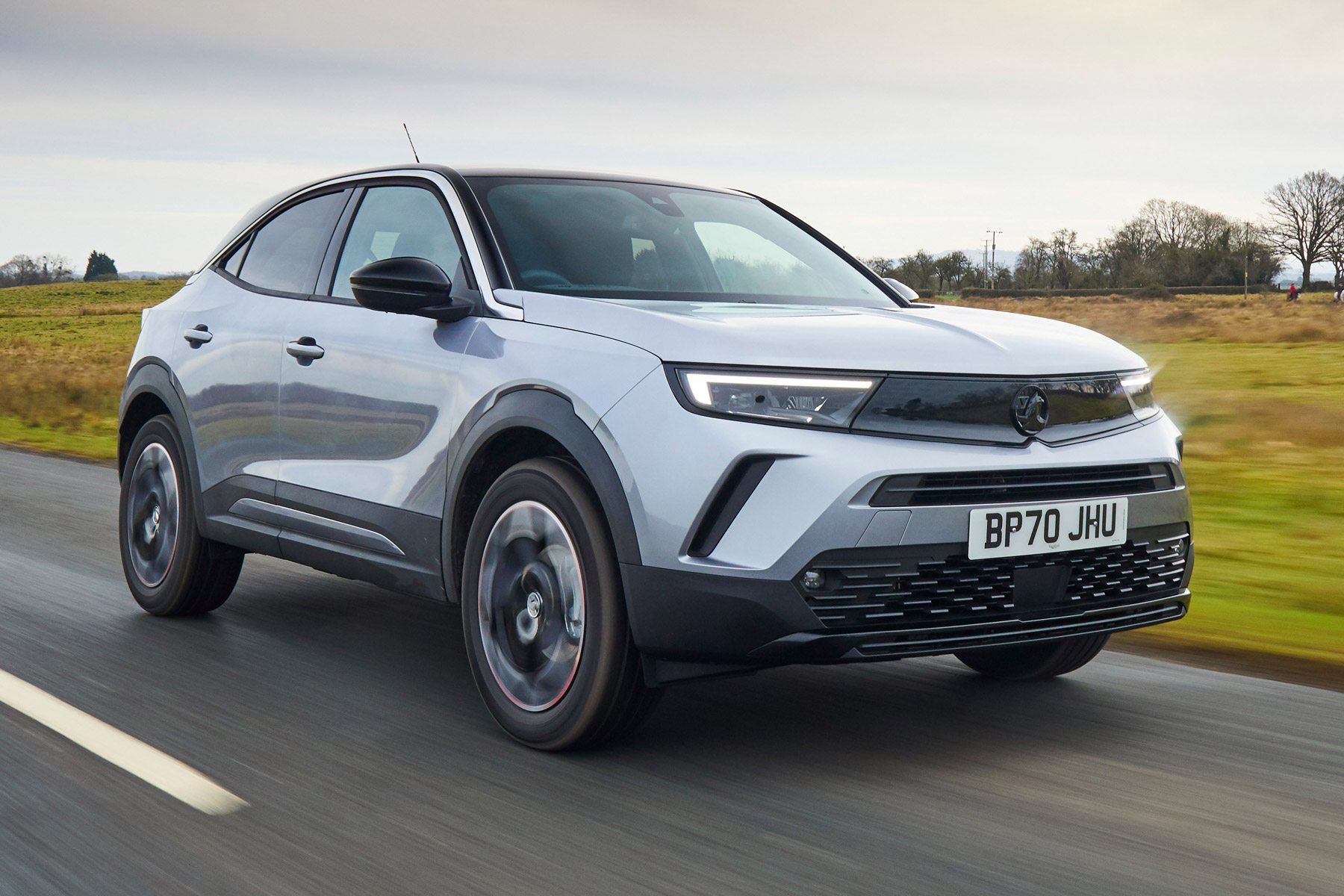 Vauxhall Mokka
The latest Vauxhall Mokka is a real looker. Visually, it's been totally transformed versus its dull predecessor, with a super-distinctive front end and a squat, chunky stance. If you need ultimate practicality, says Vauxhall, choose the more space-efficient Crossland; the Mokka is first and foremost about design. Those in the front face a similarly exciting dashboard with two wraparound colour screens, and the high-up seating position is enhanced by a tall, flat bonnet. It's more of a squeeze in the rear, though, and doesn't have the biggest boot in this sector. Vauxhall also offers a pure electric Mokka-e version alongside the core petrol and diesel models. It's one of the first small SUVs available as an EV.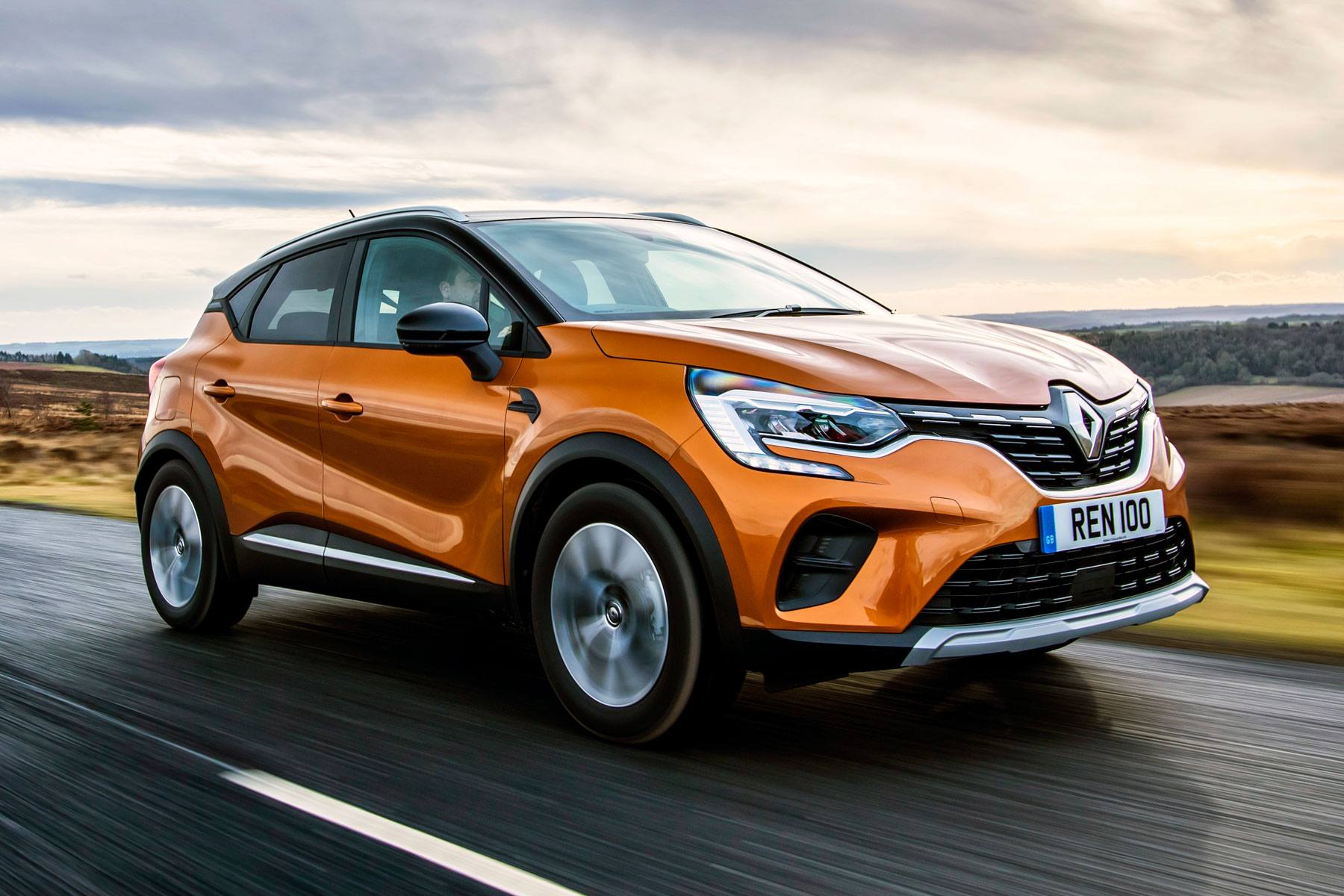 Renault Captur
The long-running Renault Captur is now into its second generation, but continues to enjoy a good reputation for offering French style at relatively affordable prices. Compared to the Clio it's based on, the Captur small SUV has more interior space, particularly for rear-seat passengers, along with a massive boot. The best-selling engine is a fuel-efficient turbo petrol, but Renault has recently broadened the range with two electrified versions: the E-Tech Hybrid and E-Tech Plug-in Hybrid. The latter has a pure EV driving range of up to 30 miles before the engine kicks in: easily enough for an average day's motoring.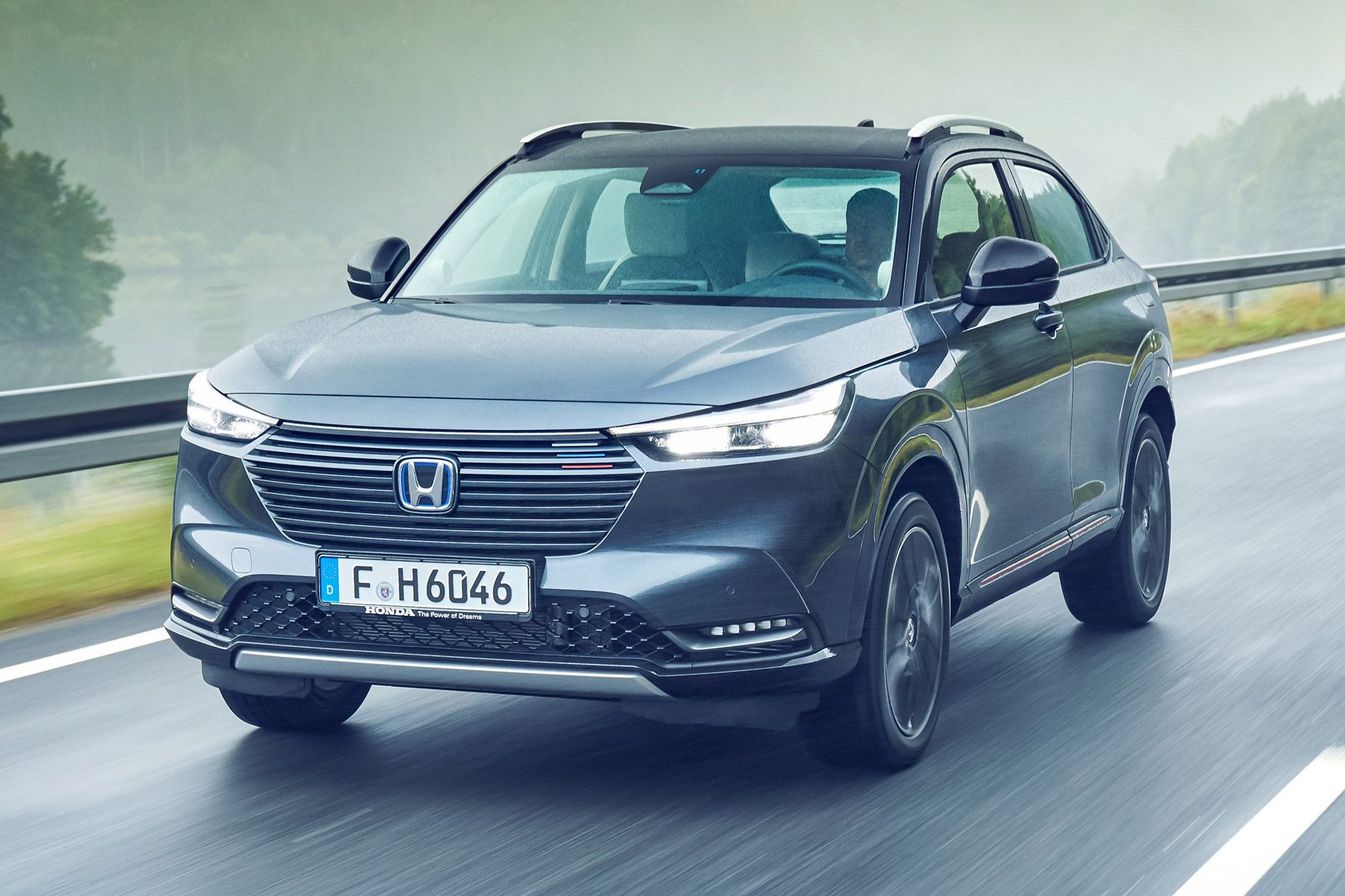 Honda HR-V
Honda is another company that has turned its small SUV from dowdy to dramatic. As with the Vauxhall Mokka, the latest HR-V has a newfound sense of style, with clean, minimalist lines that have been carefully crafted to give a very contemporary look. The light and airy interior benefits from a lift in quality, with Honda using upmarket textiles and smart chrome detailing to add a premium feel. It also has a fuel-efficient new hybrid engine, which cleverly uses two electric motors to give a lot of engine-off running. What hasn't changed is the car's practicality; it's still among the roomiest in this sector, with spacious rear seats and an ample boot. It drives nicely, with a comfortable ride and fluid handling.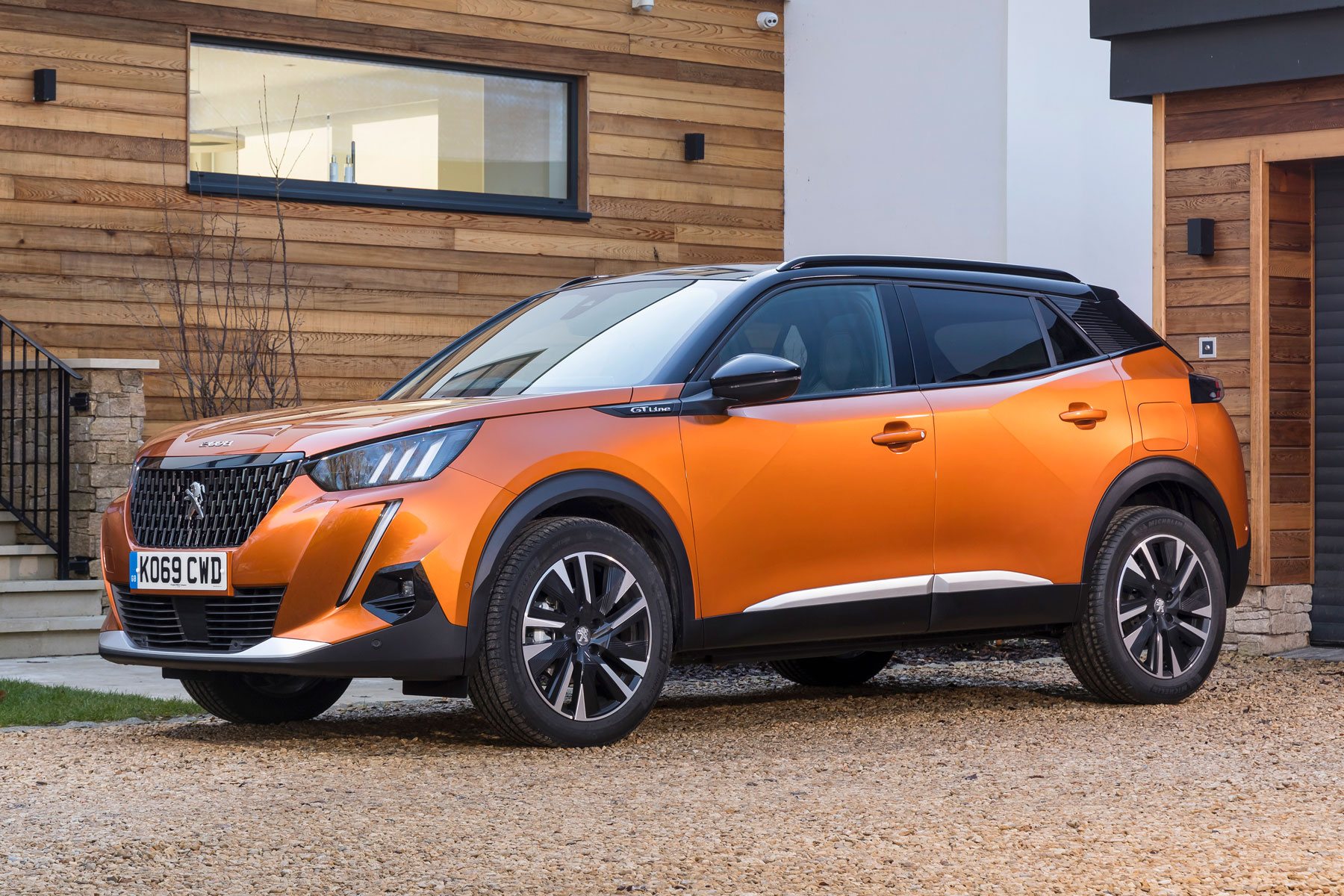 Peugeot 2008
The Peugeot 2008 is another very distinctive design from the upwardly-mobile French brand. Its bold creases and surfaces are exciting to look at, and the eye-catching front end is made all the more noticeable on the move thanks to Peugeot's bold LED running lights. The interior is different to the norm as well, with the 'i-Cockpit' layout providing an ultra-small steering wheel and raised-up instrument pack. It takes a bit of getting used to, particularly for taller drivers, but owners seem to love it once they do. As with the closely-related Vauxhall Mokka, the 2008 is another model offered in petrol, diesel and pure electric e-2008 forms.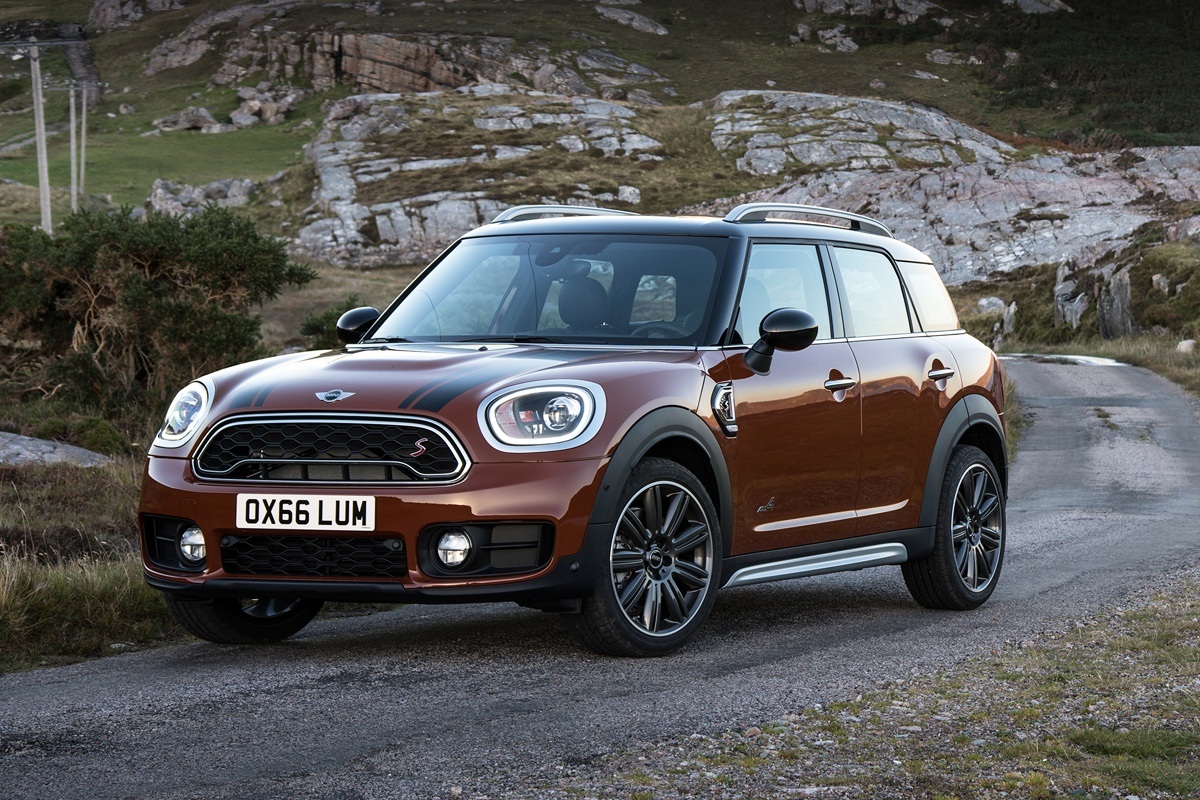 MINI Countryman
The Countryman is the largest MINI you can buy, with a five-seat, family-friendly interior that's far more spacious than any previous MINI. It also has a useful boot: up to 450 litres with the rear seats up, which can expand to almost 1,400 litres with them folded. Being built by BMW, the Countryman has a premium feel, with good quality materials and top-notch infotainment. It also drives with a sporty, spirited attitude – it's probably the best small SUV on sale in terms of handling. Most buyers choose the turbocharged petrol Cooper variant, but increasing numbers are switching to the plug-in hybrid Countryman, which offers an impressive pure electric driving range of around 30 miles.
What's a good affordable small SUV?
The MG ZS is a strong-selling and inexpensive small SUV, and the SsangYong Tivoli is good value as well. The Dacia Duster is very affordable, but isn't as small as some others here – it's more of a conventional, family-sized SUV. We like the Skoda Kamiq, which is a cheaper alternative to the Volkswagen T-Cross, while Nissan Juke prices start from just over £19,000.
Are small SUVs big enough for families?
Small SUVs are compact on the outside, but they are cleverly packaged to offer a surprising amount of space inside – even for growing families. They are appreciably roomier than the superminis they are usually based upon, and generally have much better luggage space. Because they sit higher off the ground and have taller bodies, the sense of spaciousness inside is improved, too. Some superminis will feel almost claustrophobic to passengers used to the best small SUVs.
Can I get an electric small SUV?
You can already buy a pure electric small SUV – indeed, you have several to choose from. The MG ZS EV is one of the most affordable, and has recently been improved by a wide-ranging facelift that introduced a new Long Range version. The Vauxhall Mokka-e and Peugeot e-2008 are also electric versions of regular small SUVs, both with a fully-charged driving range of more than 200 miles. If you're not ready to go fully electric, the Renault Captur E-Tech Plug-in Hybrid is worth a look.
More SUV guides