Best cheap classic cars 2022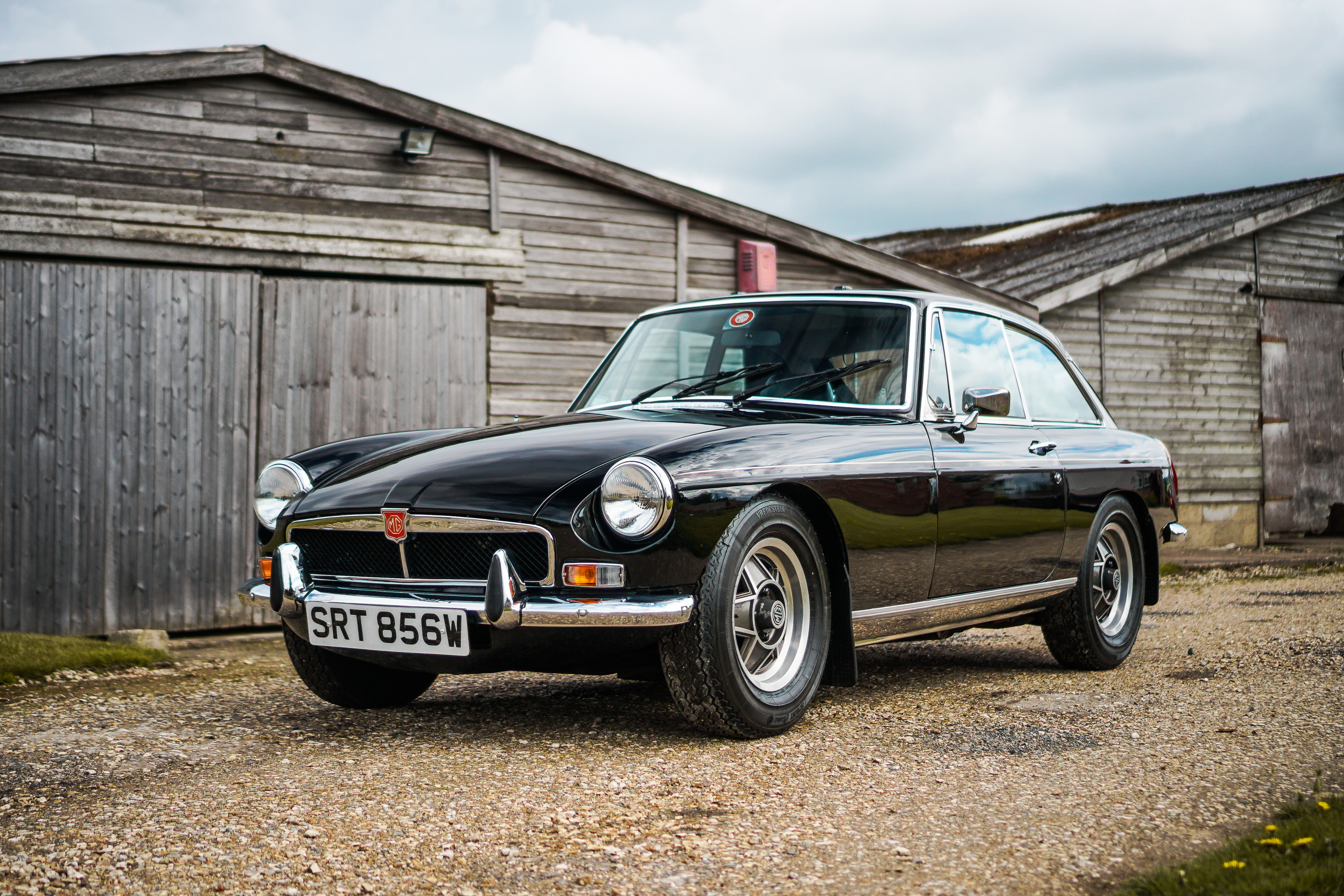 Buying a classic car needn't break the bank. While some of the world's most exotic classic cars fetch six- or even seven-figure sums, there are plenty of desirable cars at the opposite end of the market.
A lot depends on your definition of a classic car. For us, it's anything built before the turn of the millennium, although some cars are more deserving of the title than others, As for price, we reckon anything up to £5,000 should be enough for a good first-time classic
Running a classic car shouldn't be too expensive. You can apply to stop paying vehicle tax once a car hits its 40th birthday, while classic car insurance tends to be very affordable. If you're prepared to get your hands dirty, an older car should be easy to work on, so you'll save on garage fees as well.
There are thousands of cheap classic cars to choose from, but here are 10 of the best to get you going.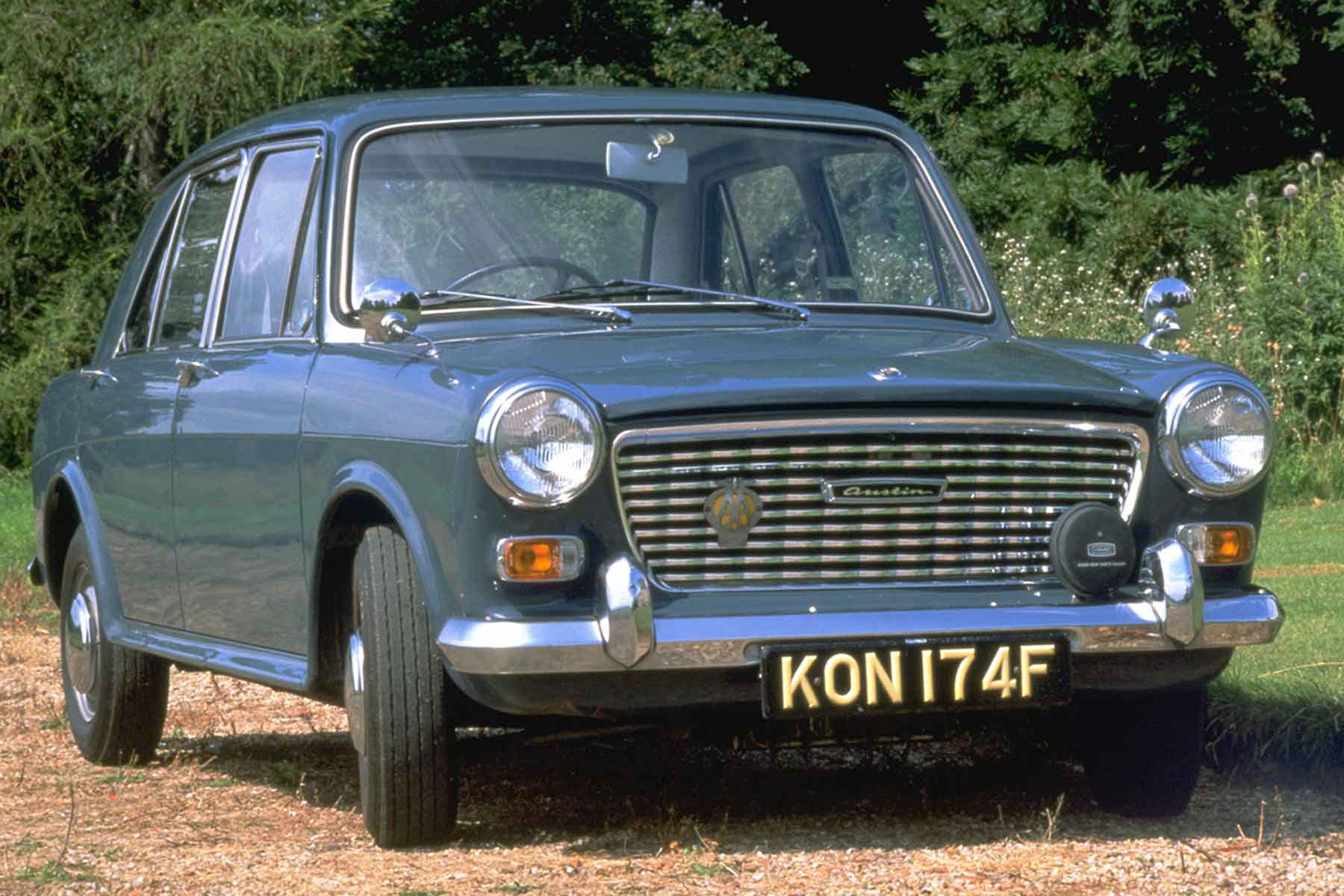 Austin 1100 and 1300
The BMC ADO16, more commonly known as the Austin 1100 and 1300, was a great British success story. It featured the same front-wheel-drive and transverse engine layout as the Mini, but with front disc brakes and clever Hydrolastic suspension. A consistent best-seller throughout the 1960s and early 1970s, sales hit a peak in 1965 when the ADO16 took a remarkable 14.3 percent of the UK car market. It also wore other badges, including MG, Morris, Riley, Vanden Plas and Wolseley, along with the performance-led 1300GT. Prices are low for this little slice of British car history, but rust is a problem.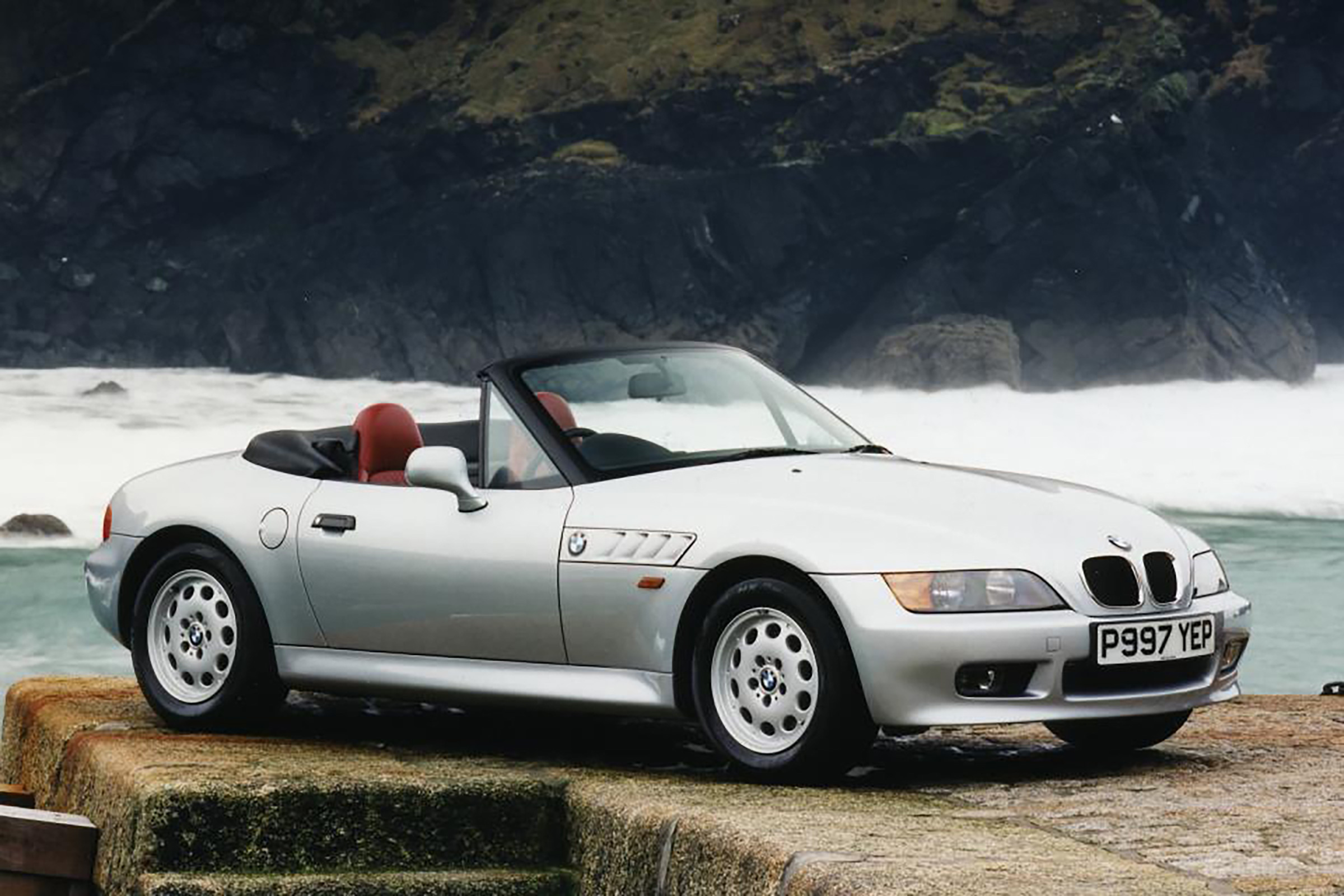 BMW Z3
BMW Z3 prices start from around £2,000. Not bad for a German roadster that made its global debut in the 1995 James Bond film Goldeneye. This makes it one of the cheapest Bond cars you can buy. For this price, you'll be looking at a Z3 powered by a 1.9-litre four-cylinder engine, rather than the 2.8-litre straight-six, but that needn't be an issue. A Z3 with 1.9 power won't be the fastest car you've driven, but you get the same rear-wheel-drive handling, timeless looks and BMW build quality. It will also be cheaper to run. Great examples now fetch top money, so we sense the Z3 is an appreciating classic.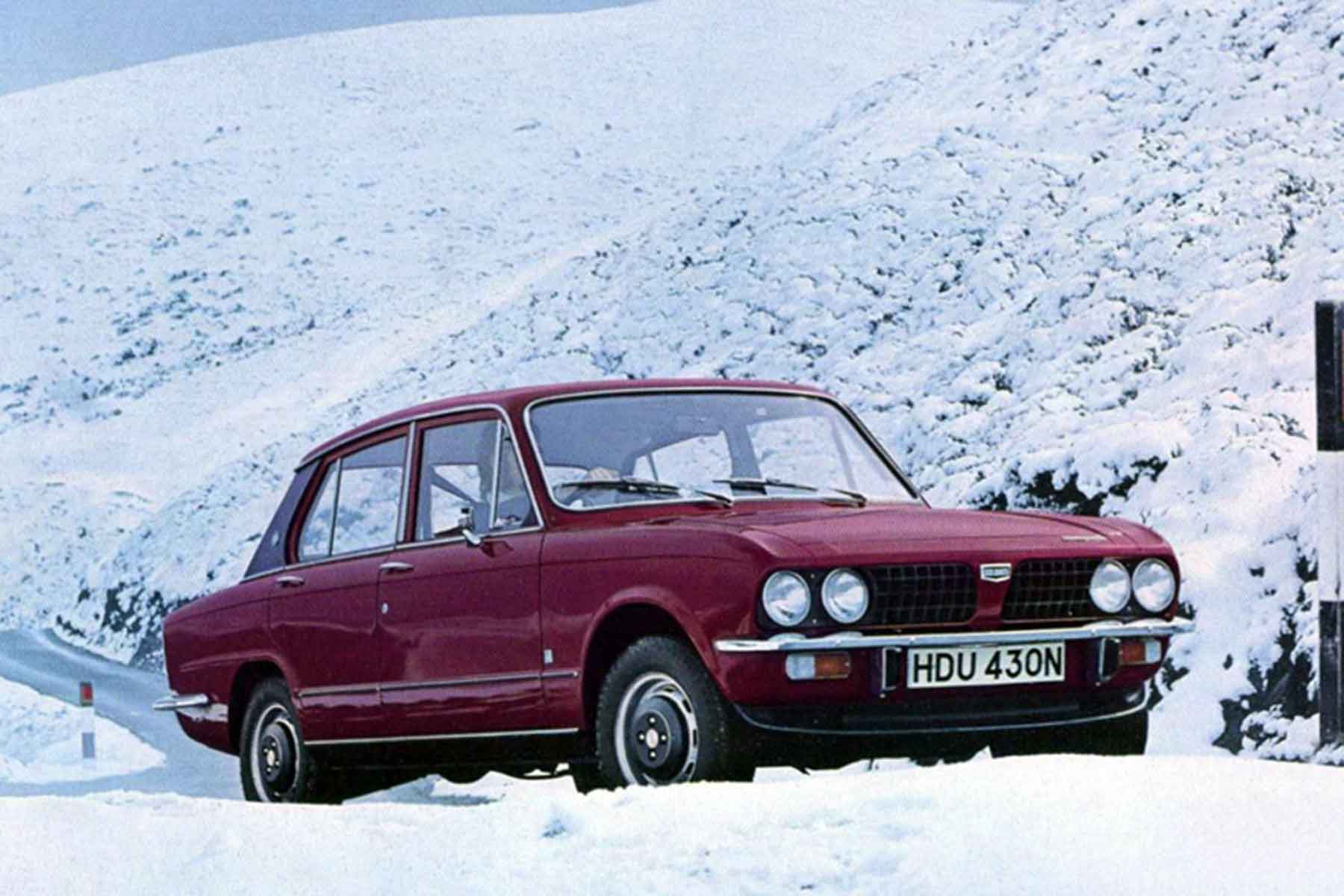 Triumph Dolomite
In Sprint form, the Triumph Dolomite was one of the best performance saloons of the 1970s. Power was sourced from a 2.0-litre 16-valve engine, with Triumph adding bigger brakes and alloy wheels. Unfortunately, the Sprint doesn't qualify for the 'cheap' tag, but the other versions are great starter classics. What's most remarkable is that the rear-wheel-drive Dolomite evolved out of the front-wheel-drive Triumph 1300, a car that dates back to 1965. Our pick would be the Dolomite 1850, which features twin headlights, a 1.85-litre overhead-cam engine, plenty of equipment and a whiff of the Sprint. Also look out for the SE run-out special.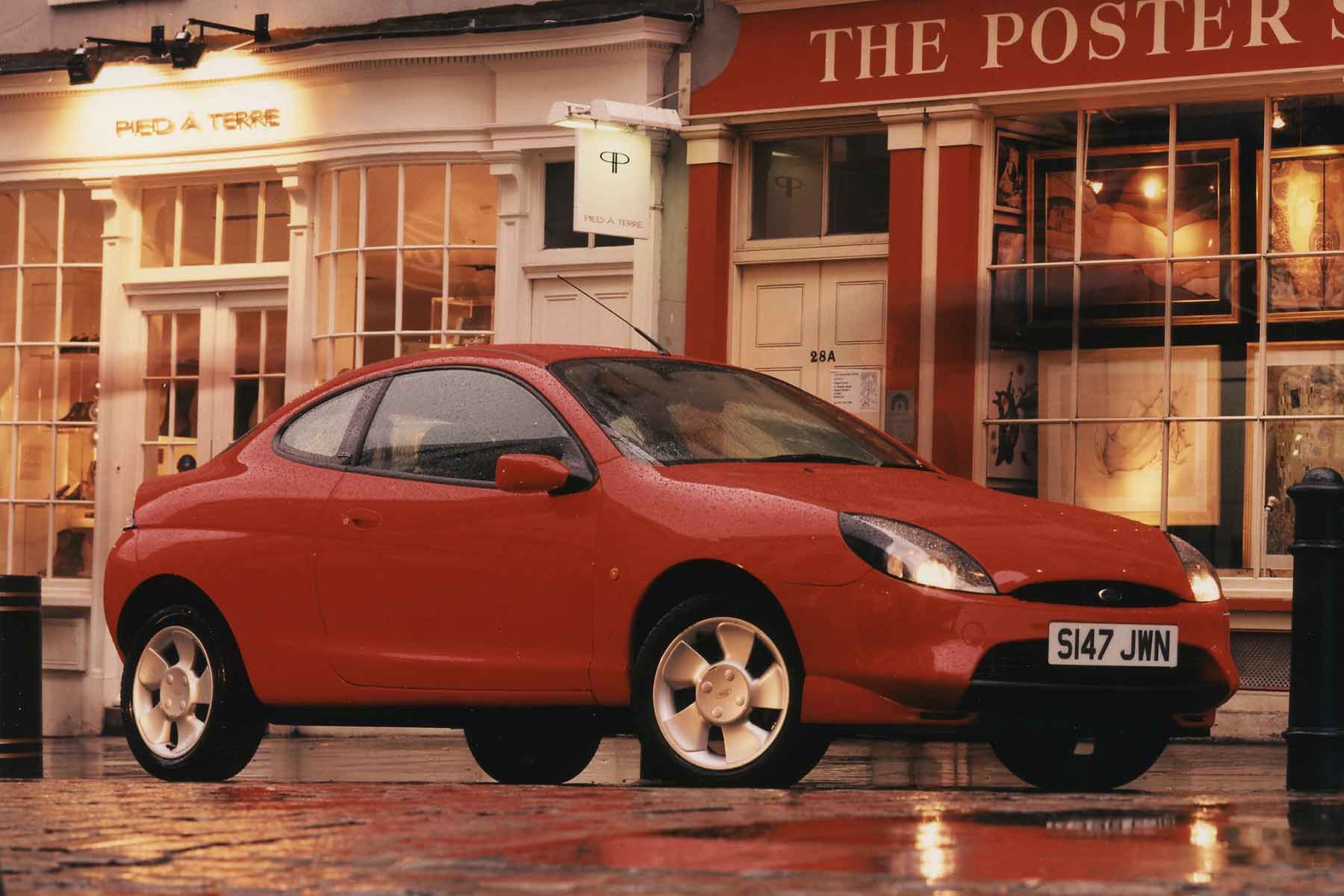 Ford Puma
The Ford Puma is one of the newest cars on our list, but it's destined to become a modern classic. Launched in 1997, the pretty three-door coupe used the underpinnings of the Ford Fiesta to brilliant effect, cementing a reputation for being one of the best handling front-wheel-drive cars of the era. Indeed, some argue that it handled as well as many rear-driven coupes. At its best when powered by the 1.7-litre engine, the Puma was also available with 1.4 and 1.6 units. All are brilliant to drive, with a sublime gearbox and an unquenching appetite for corners. Check carefully for rust.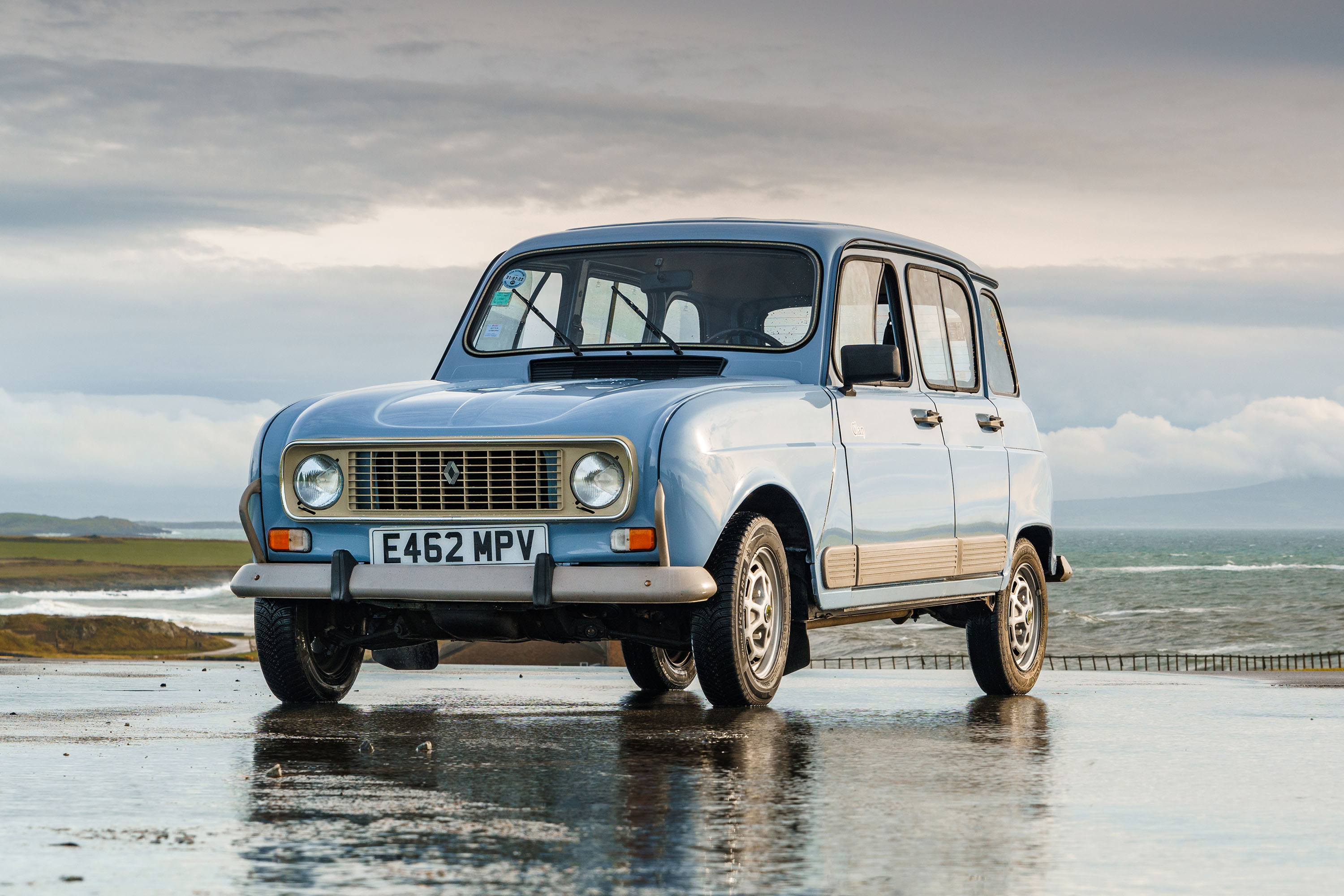 Renault 4
Although never as popular in the UK as in its native France, the Renault 4 was a phenomenally successful car. Launched in 1961 to take on the Citroen 2CV, the R4 bettered its French rival in many ways. Its front-engined, front-wheel-drive layout was extremely innovative, while the use of a hatchback tailgate made it a true pioneer of the genre. Needless to say, it was hugely practical, with an ability to morph from being a spacious family car to a practical estate in the blink of an eye. Robust enough to be used daily, even in 2022, there's a good supply of Renault 4s in France, waiting to be exported.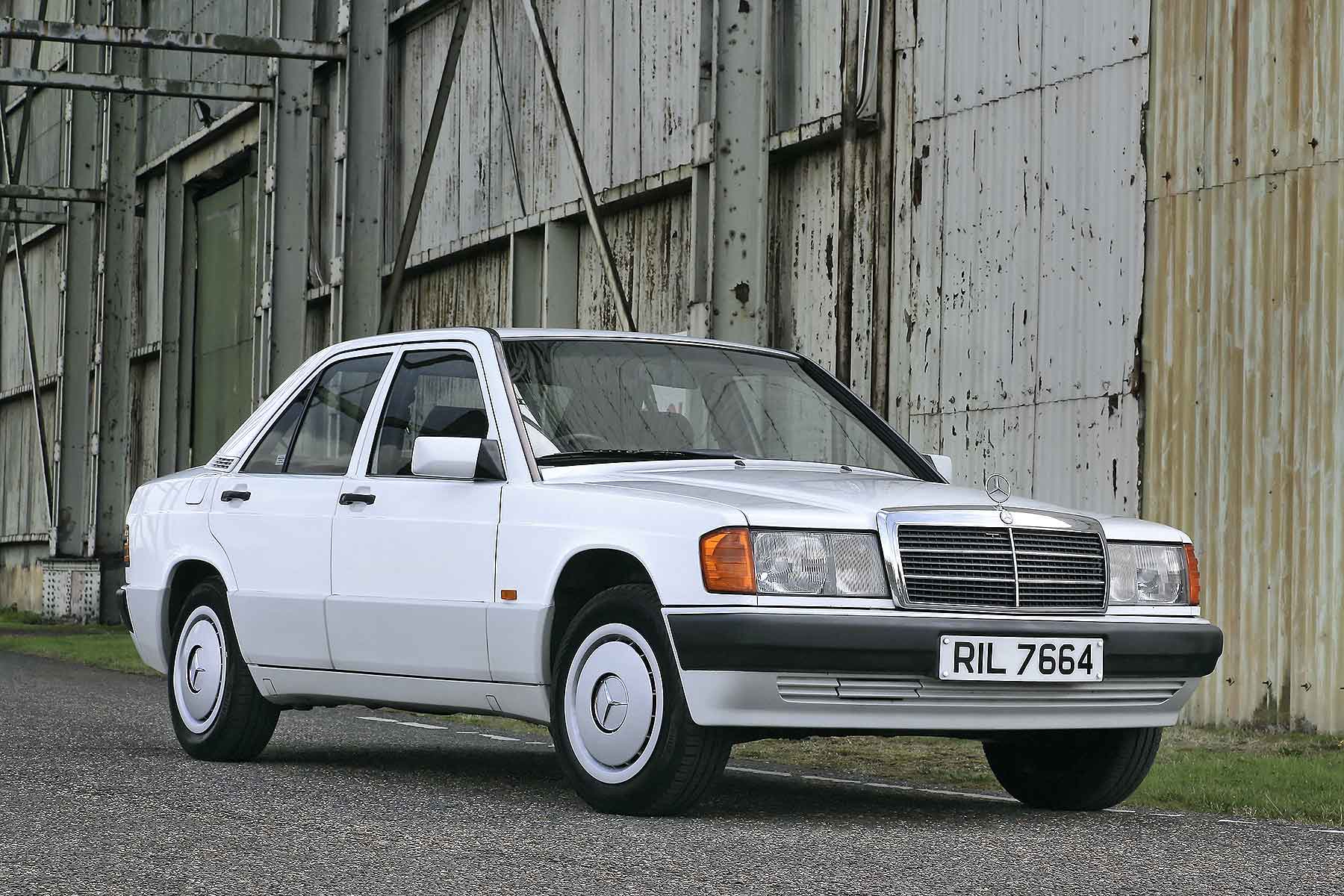 Mercedes-Benz 190
Built to take on the all-conquering BMW 3 Series, the creation of the 190 (known as the 'W201') was a turning point for Mercedes-Benz. Specifications were agreed upon as early as 1974, with the 190 making its press debut in November 1982. From the outset, the head of development, Hans Scherenberg, declared that the 190 must carry the hallmarks of larger Mercedes-Benz models, most notably in terms of safety and refinement. It's why the 190 proved to be such a success, with 1,879,630 examples sold before production ceased in 1993. Build quality is excellent, but prices are on the up.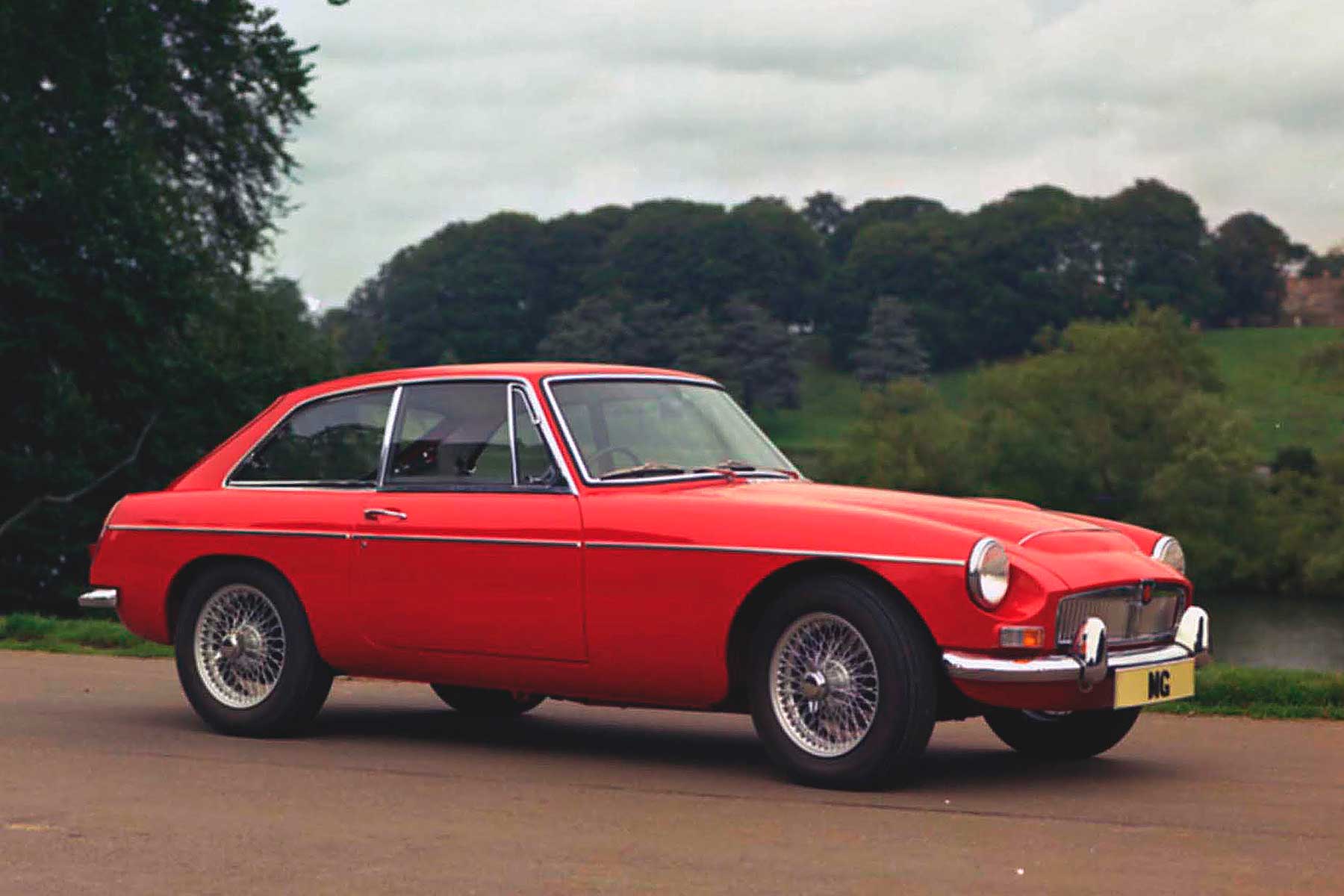 MGB GT
The MGB is the archetypal British sports car. Launched in 1962, the B lived on until 1980, by which time it had cemented itself as the go-to roadster for sun-loving enthusiasts, both here and abroad. The GT fastback arrived in 1965, boasting styling by Pininfarina and a more practical layout. With two rear seats and a hatchback boot, it was ideal for young families. The MGB GT V8 arrived in 1973, before rubber bumpers and a raised ride height were introduced in 1974. Exclusivity is far from guaranteed when you're buying an MGB, but you'll benefit from an excellent support network.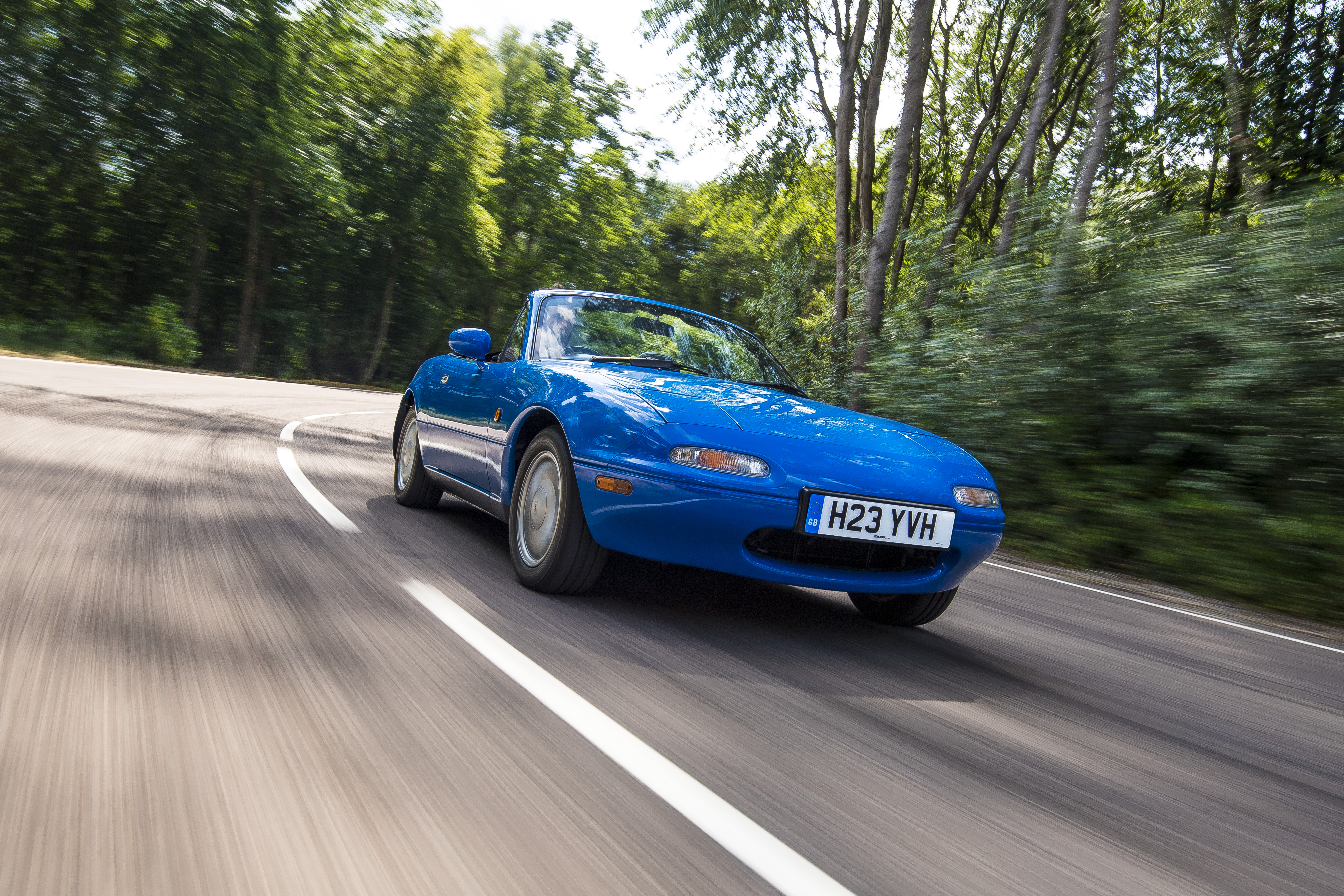 Mazda MX-5
Mazda referenced cars like the Lotus Elan and MGB when it was developing the MX-5, so this is like buying a British roadster with Japanese reliability. Unfortunately, all generations of MX-5 rust like a British classic, so corrosion is the first thing to check when you're buying one. A budget of £5,000 is enough for any of the first three generations, but opting for the Mk2 (NB) will give you the greatest choice. Launched in 1998, the Mk2 MX-5 picked up where the original MX-5 left off, albeit without the pop-up headlights. It was also a bit heavier, but don't let that put you off.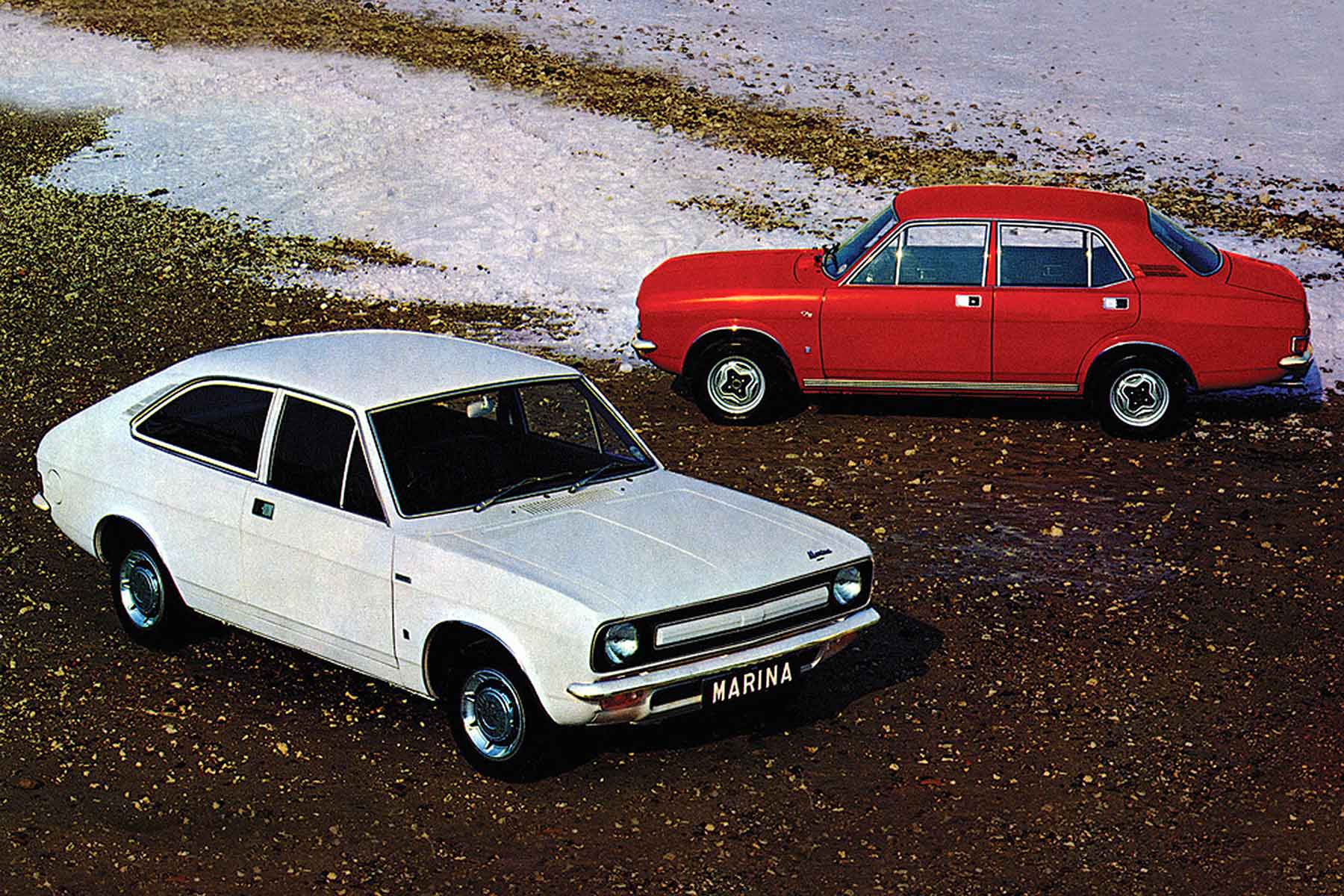 Morris Marina
Even today, the Morris Marina suffers from a terrible reputation, not helped by dozens of 'worst car' lists and a certain popular TV programme. Does it deserve its woeful image? In part, yes, because the Marina could have been so much better. Its cause wasn't helped by the excellence of the Ford Escort and Cortina, although the Marina was popular within fleet circles. It also evolved over time, but by the time it became acceptable, the market had moved on to front-wheel-drive hatchbacks. Still, it sold a million and prices remain low. Remember, it's a rear-wheel-drive saloon for a couple of grand.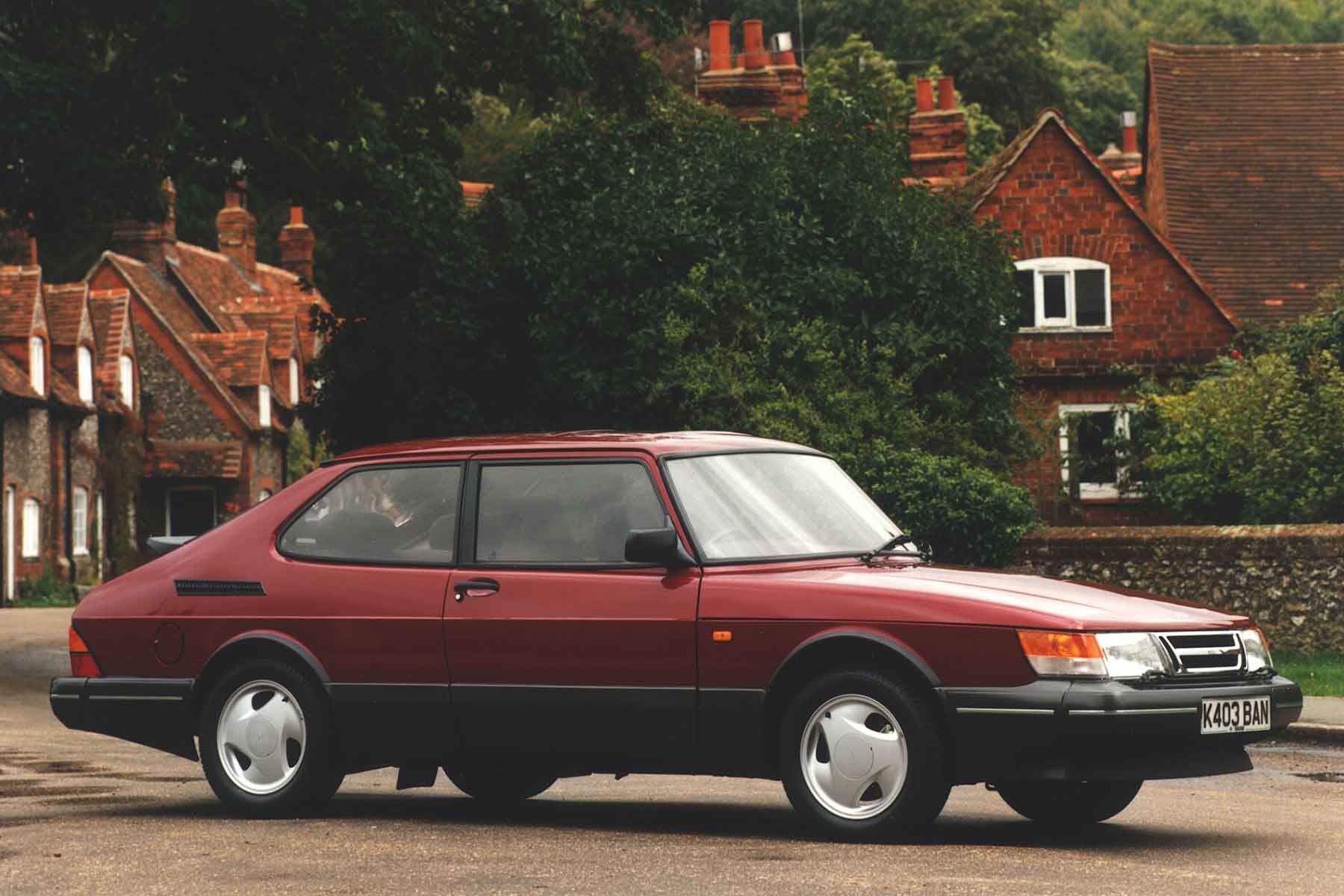 Saab 900
Launched at the end of the 1970s, the Saab 900 was a successful evolution of the 99. Along with typically good Swedish build quality, it boasted some of the idiosyncratic touches we associate with the Saab badge. The front-wheel-drive hatchbacks and saloons were powered by four-cylinder engines, but one model stands out from the rest: the 900 Turbo. Building on the success of the 99 Turbo, the 900 became one of the best performance saloons of the 1980s. The naturally aspirated versions are slower, but cheaper to buy. Production continued until 1993.
Can I buy a cheap classic car for £1,000?
A lot depends on your definition of a classic car. You could buy something like an early Ford Ka for £1,000, while examples of the Mk1 Focus are available for a similar price. Depending on the model in question, a £1,000 classic car from the 1960s, 1970s or 1980s is likely to require some work, which is fine if you're handy with spanners and prepared to invest some time and money. Buying an unloved car from the 1990s is your best hope for budget classic fun.
How do I insure a cheap classic car?
A classic car policy will be the cheapest way to insure a classic. You'll need access to another car to be eligible for a classic policy, but you could pay as little as £100 a year for cover. The premium will be based on the value of the car, where it's kept overnight and how many miles you intend to cover in a year. There are also age restrictions, so young drivers (under 25) should speak to a few insurance providers.
Will I make money on a cheap classic car?
We would never recommend buying a classic car as an investment. While the values of some classics have gone into hyperspace, there's no guarantee that prices will remain buoyant forever. Some cars will always be valuable, but it's worth remembering that you'll need to invest time and money to keep a classic car in good condition. Our advice would be to buy a classic car to enjoy driving it. Consider it a bonus if it goes up in value.
More classic car guides
More expert car guides