Cheap small car 2022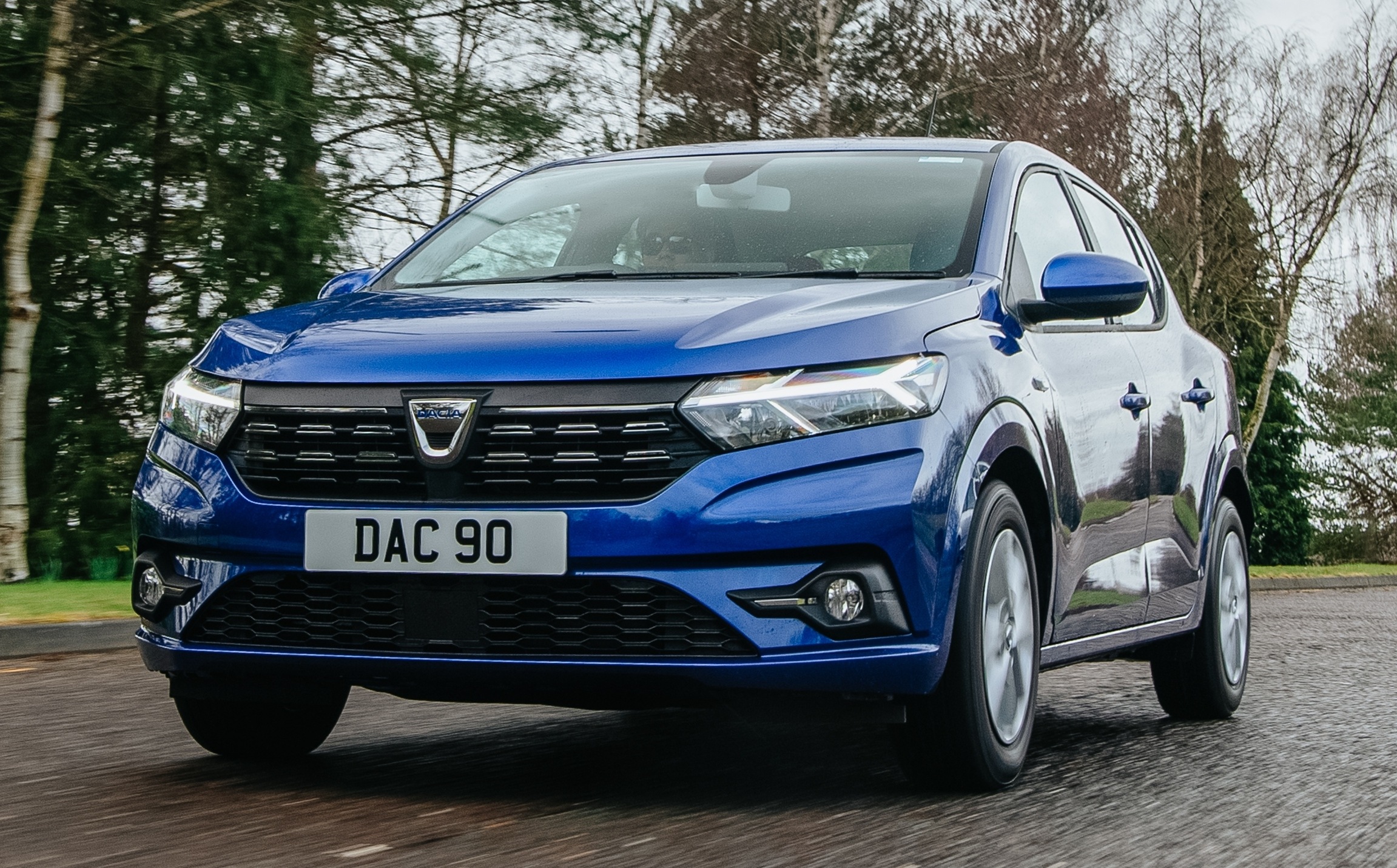 It sounds obvious, but small cars are not as cheap as they once were. The need to include the latest safety tech is pushing up prices, as is the pressure to make exhaust emissions as clean as possible. Add in desirable fuel-saving hybrid hardware and the small car price tag is no longer quite so small.
Not all small cars are expensive, though. Some manufacturers are committed to delivering affordable small cars – and without cutting corners. Cheap small cars are showroom bargains, but the deal doesn't sour once they get out on the open road.
The best affordable small cars look like more expensive cars outside and in, have a good amount of standard equipment, boast punchy yet fuel-efficient engines and also have all the essential safety technology included.
The best affordable small cars prove that cheap really is cheerful. Here are 10 we recommend.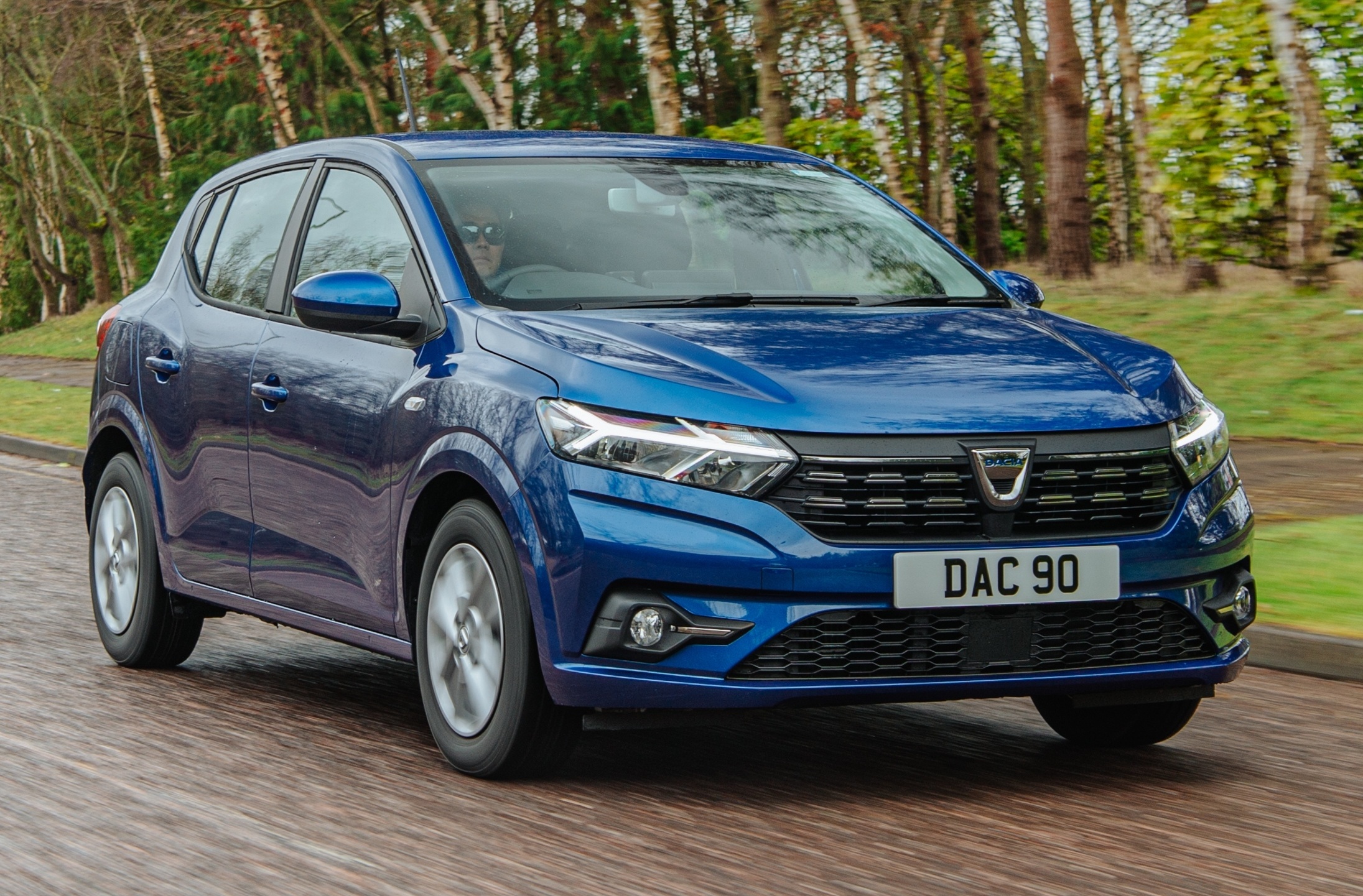 Dacia Sandero
The Dacia Sandero is officially the cheapest small car in the UK. Although the price is no longer in four figures, it still comes in at well under £12,000. That's around £5,000 cheaper than a basic Ford Fiesta, to underline what a bargain Dacia's five-door hatchback really is. Although you don't get alloy wheels, and have to make do with black plastic bumpers, it still features air conditioning as standard – and you get a stereo, something that was previously missing from the most basic Sandero. Moving up to the better-equipped Comfort version is affordable, while all Sanderos use a smooth and likeable 1.0-litre turbocharged engine with an easygoing, economical nature.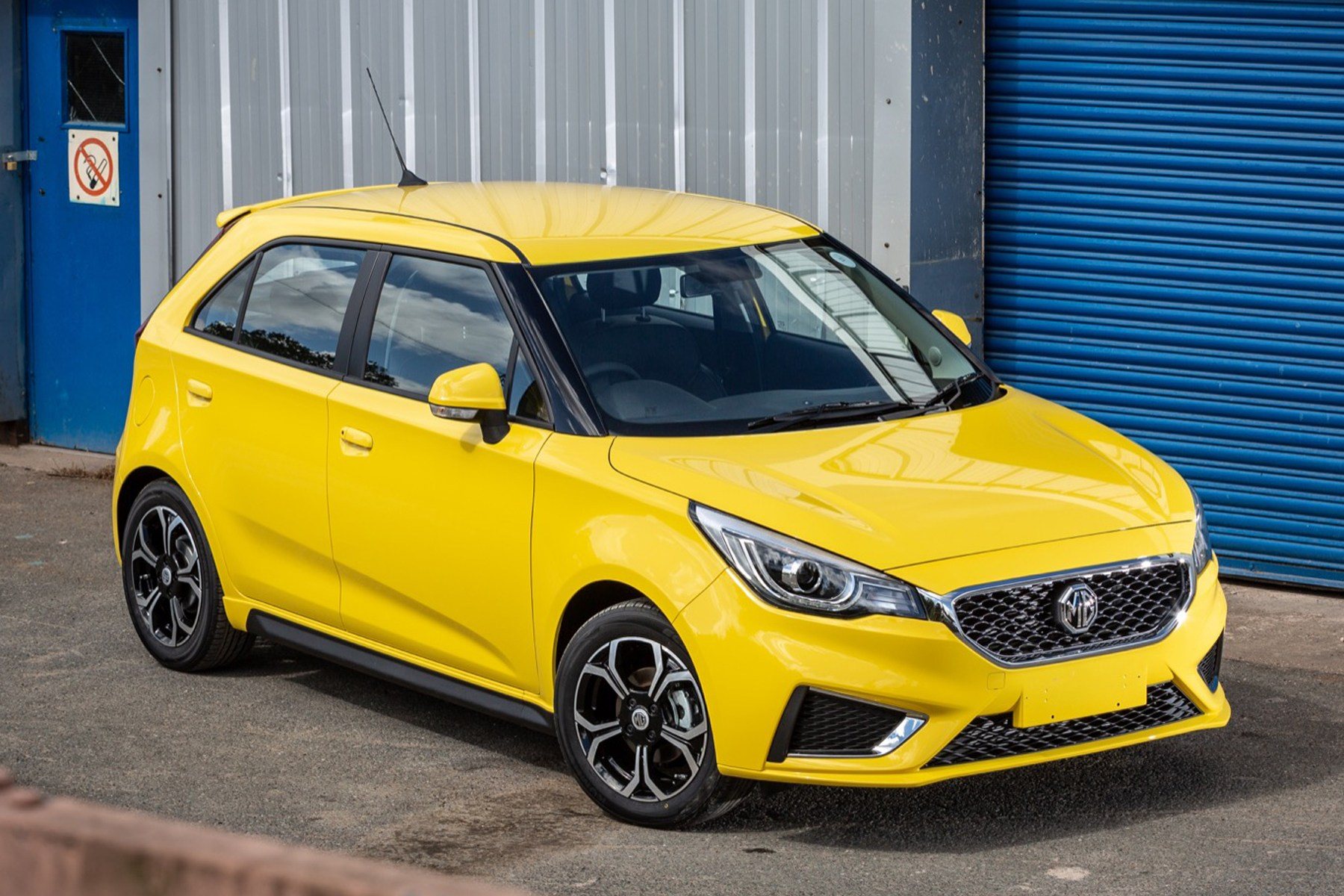 MG3
The MG3 is a fairly sporty-looking small hatchback, available in youthful colours such as bright yellow. Its interior has been improved following a facelift a while back, which also introduced an eager 1.0-litre turbo engine. The cheapest MG3 uses a non-turbo 1.5-litre motor, which needs revving to give its best. This is in keeping with the sporty setup of the MG3, though: handling is excellent, with enthusiastic poise and excellent body control on twisting roads. Standard equipment is pretty decent and there are quite a few customisation options available. MG even throws in a seven-year warranty, for added peace of mind.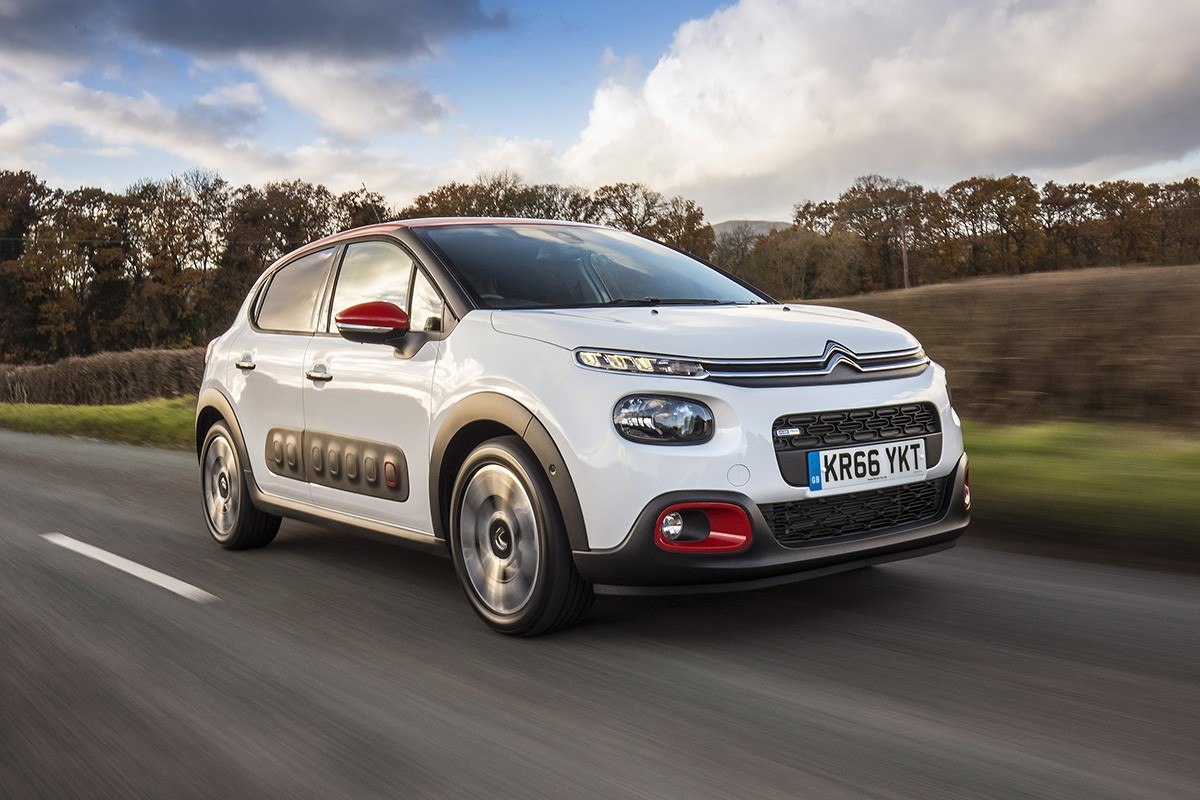 Citroen C3
Citroen was already a cheap small car front-runner thanks to its C3 C-Series model. This is a tailored edition with a focused standard spec including air-con and touchscreen infotainment – all for a price tag under £15,000. You don't even have to make do with a below-par engine, because the 83hp 1.2-litre petrol is excellent. The French firm has recently gone one better with the launch of the C3 You! variant. This is priced from less than £13,000, and while you must manage without chilled air, you still get electric windows, cruise control and autonomous emergency braking. Citroen's comfortable seats and soft ride quality add further to the luxury appeal.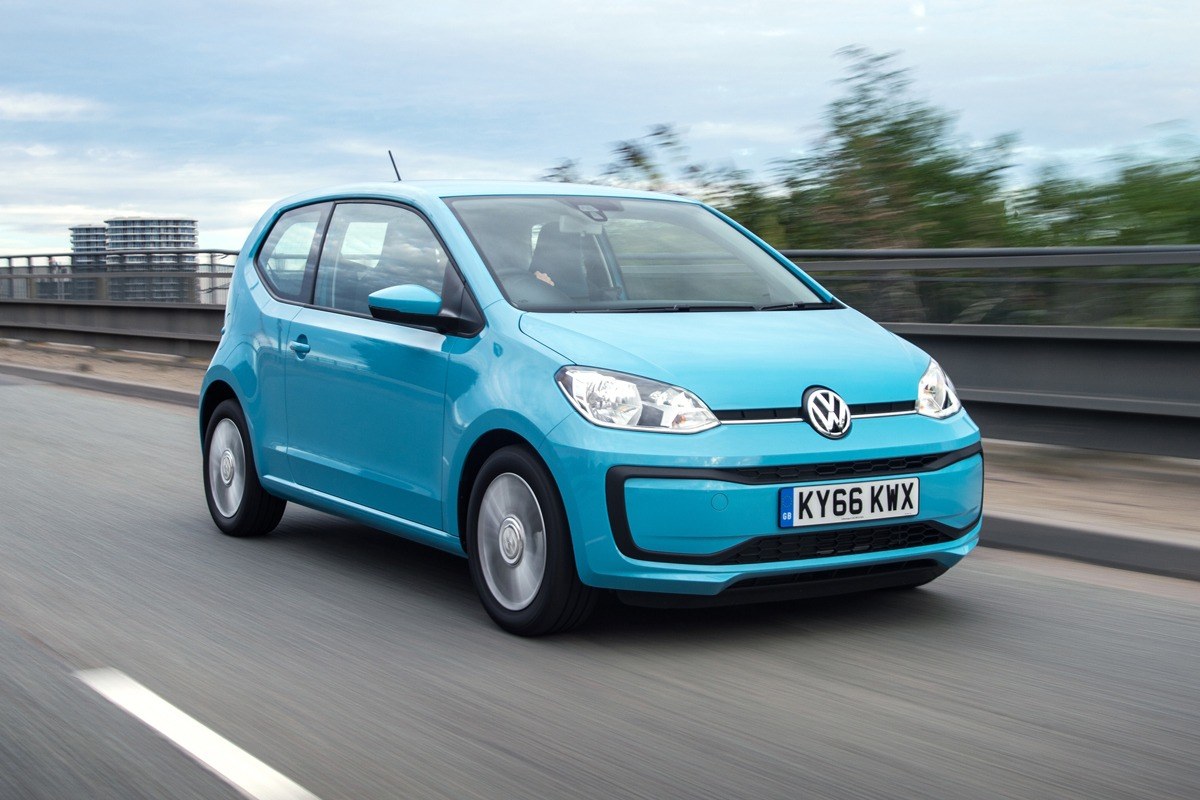 Volkswagen Up
The Volkswagen Up is a cleverly designed city car that uses smart engineering to create a large amount of interior space within a compact exterior. It has a more basic feel inside than the pricier, plusher Polo, but the exposed metal and upright dashboard have a character of their own – particularly when combined with Volkswagen's excellent build quality. The basic 1.0-litre engine is throbby and willing, with impressive real-world fuel economy thanks to the Up's light weight. It's an accessible, affordable way into the Volkswagen brand, and a fine-driving, fun car in its own right.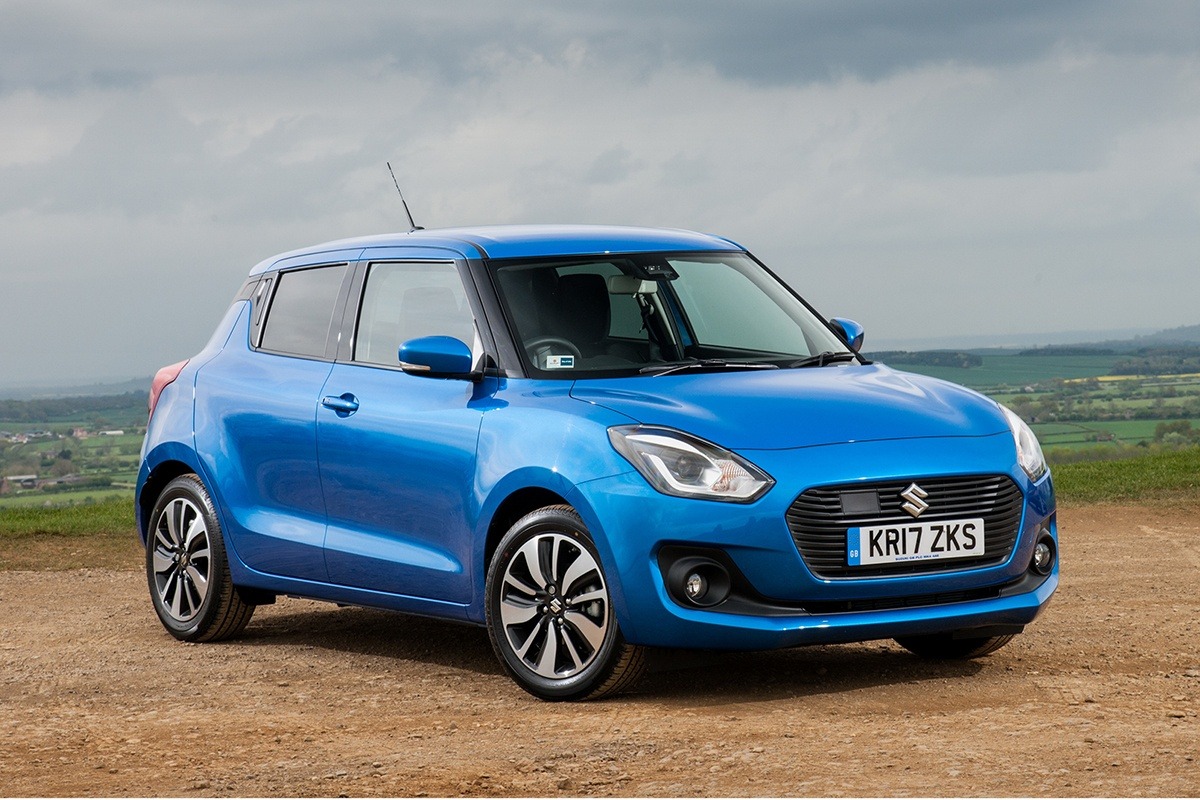 Suzuki Swift
Suzuki is a value brand, but that doesn't stop the Swift serving up stylish, youthful appeal that will definitely look smart on your driveway. Bright metallic paints and a contrasting black roof give it character, and the sporty feel to the interior is welcome in this price bracket – there's plenty in common with the Swift Sport hot hatchback. All models use a 1.2-litre engine with mild hybrid technology, extending the stop-start functionality to save fuel. It even gives a little electric boost under acceleration, improving response. Higher-spec models feature a colour touchscreen with Apple CarPlay and Android Auto, and all versions of this small car offer decent five-door space and practicality.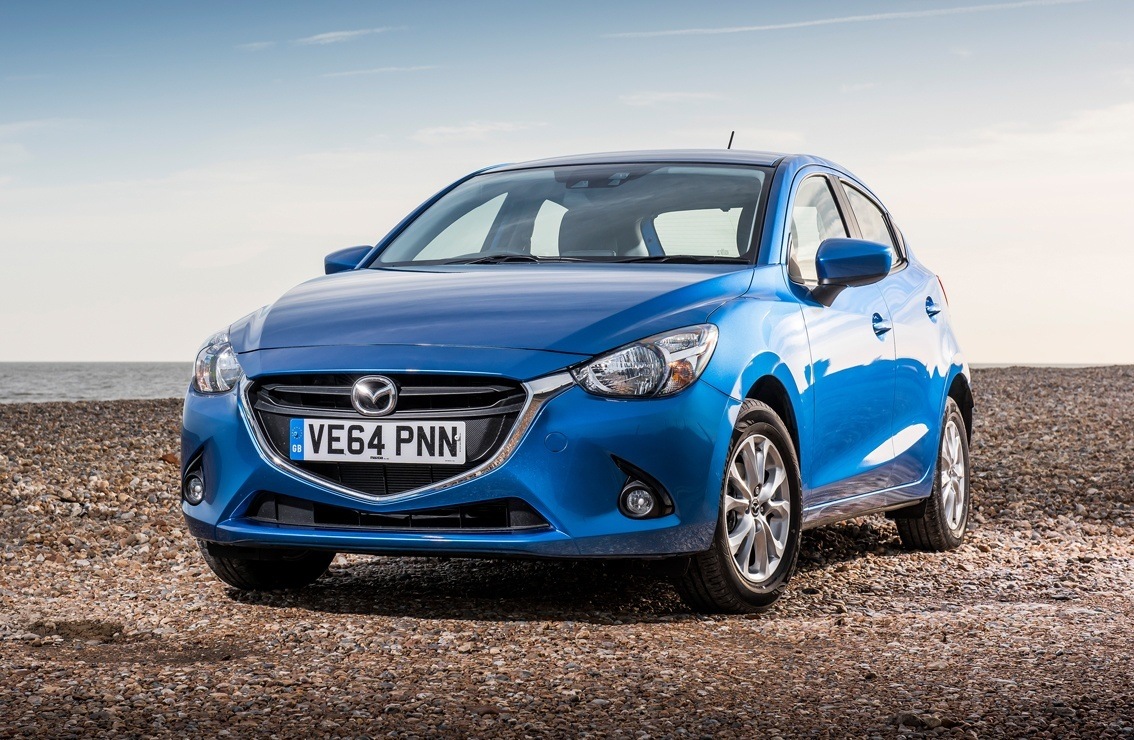 Mazda 2
The Mazda 2 is a distinctive five-door small car with an excellent reputation for reliability. It runs like clockwork for mile after mile, which forms a key part of its appeal. Unlike many small cars, it also has larger than average engines, which respond enthusiastically to being revved – yet they still deliver excellent fuel economy. A fun and enthusiastic car to drive, the Mazda 2 handles engagingly and will definitely put a smile on your face. It's all yours for prices from around £16,500 – and that gets you an SE-L version, which has standard equipment far more generous than you might expect of an entry-level model.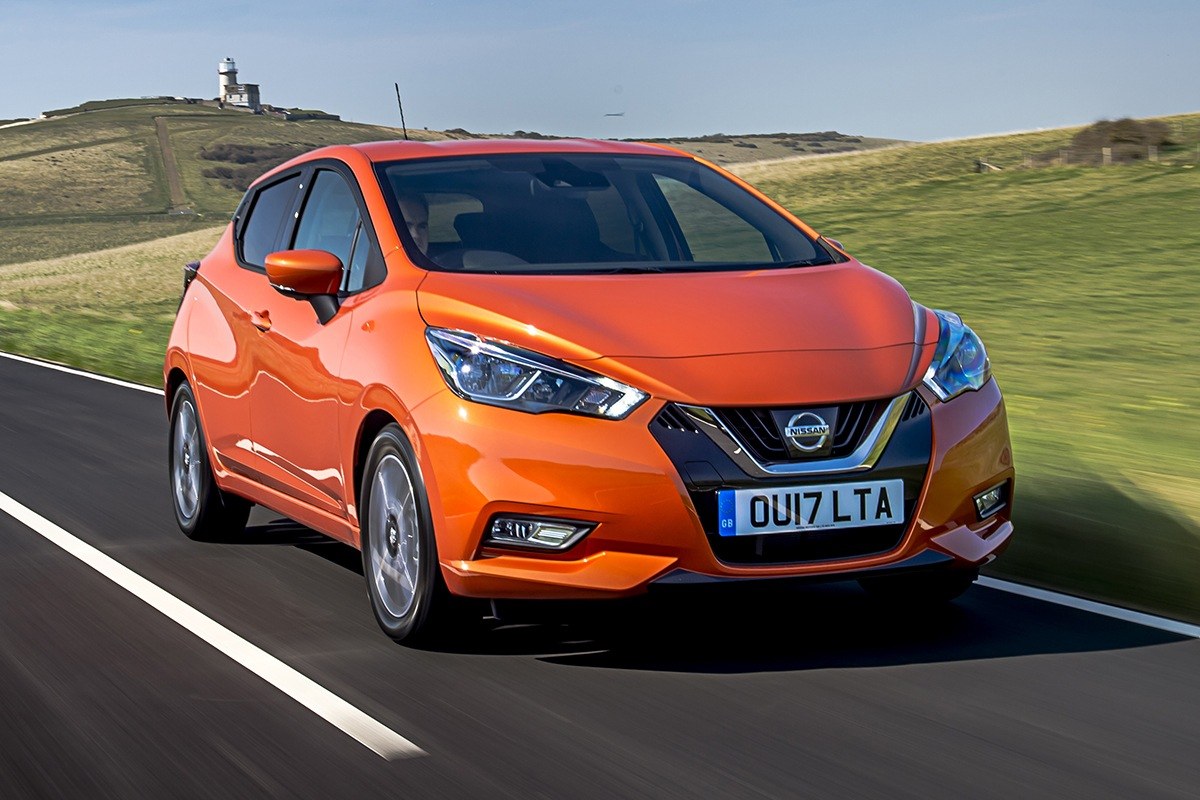 Nissan Micra
The Nissan Micra looks like a car that should cost more than it actually does. It has styling cues from more expensive models, such as the Qashqai, and its LED headlights give it a sophisticated look on the road. The interior also feels upscale, helped by using the same touchscreen infotainment system as pricier Nissan models (it's ready to pair with Android and Apple smartphones). You get a higher than typical power output in the basic Micra, too: 92hp, courtesy of a sweet little turbocharged petrol engine. For prices from just over £16,500, it's impressive value indeed.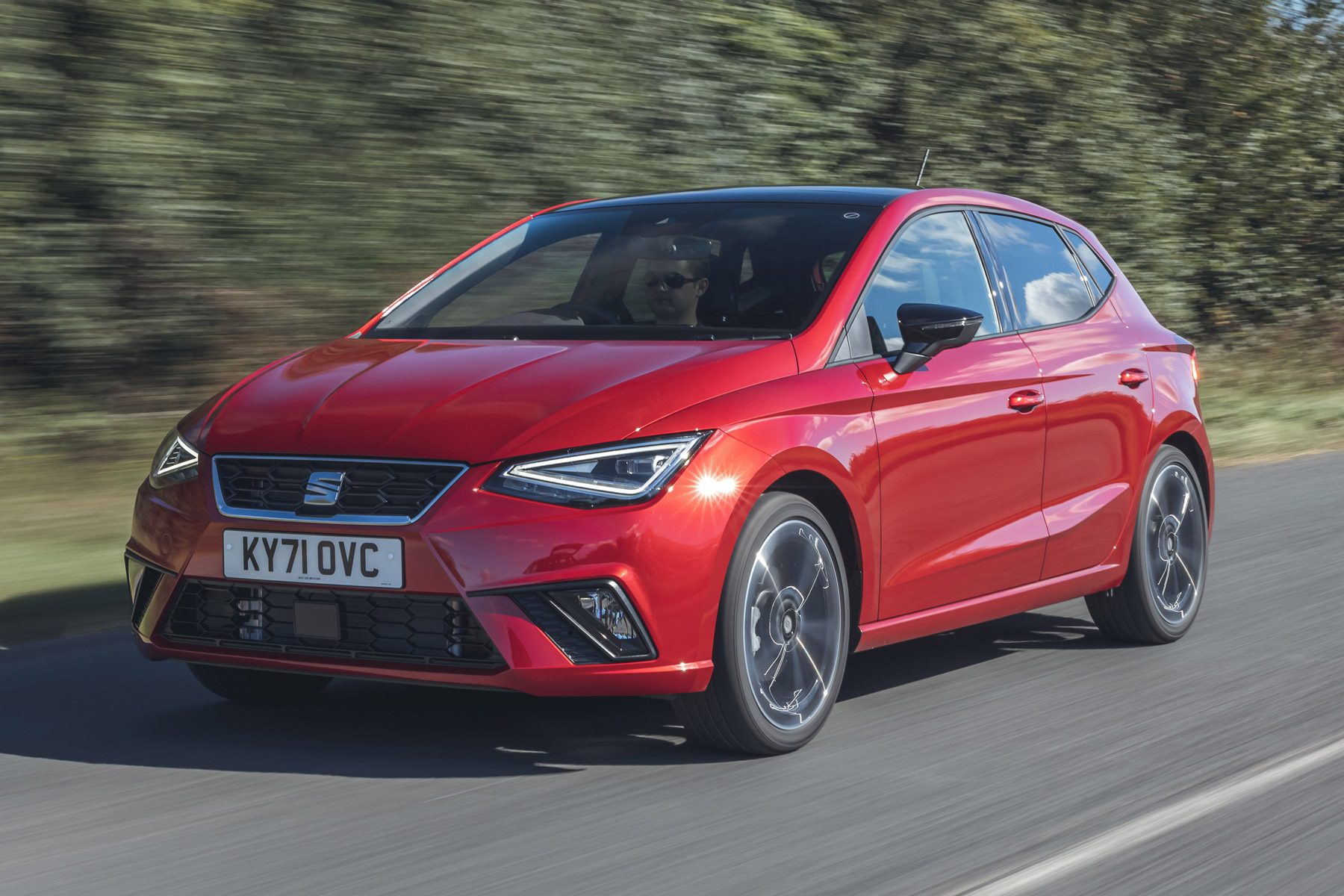 SEAT Ibiza
SEAT has recently facelifted the Ibiza, making it look even classier and upmarket than before. It has a newfound richness, all crowned by the use of SEAT's smart new 'Ibiza' script logo on the boot. Inside, the dashboard has had a major overhaul, improving the infotainment location and legibility – and adding illumination to the air vents. Refreshingly, though, prices haven't gone up as a result. You can buy an Ibiza for just over £17,000. For a car that shares much beneath the surface with the excellent Volkswagen Polo, this makes it a real bargain. You even get metallic paint included in the list price, thanks to the SEAT Easymove simplification initiative.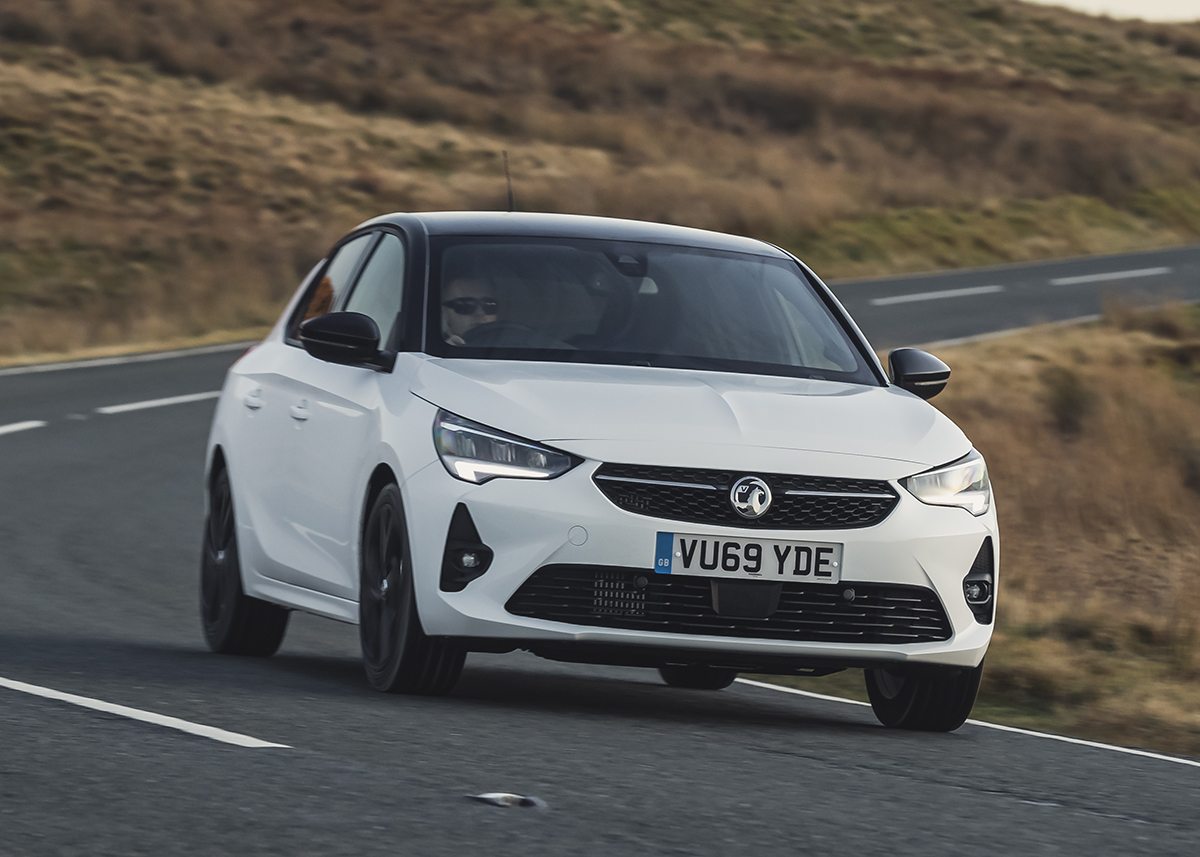 Vauxhall Corsa
Vauxhall has priced the latest Corsa very competitively. It comes in well below its Ford Fiesta arch-rival - and boasts a better level of standard equipment. No wonder it has taken over from the Fiesta as Britain's best-selling car. The entry-level Corsa engine is a 1.2-litre petrol with 75hp. For less than £1,000 more, you can add a turbo for a 100hp output. All Corsas get alloy wheels, touchscreen infotainment with smartphone connectivity and autonomous emergency braking to help avoid prangs in town. You can even get a pure electric Corsa-e; it isn't as affordable as the others, but is still one of the best value EVs on sale.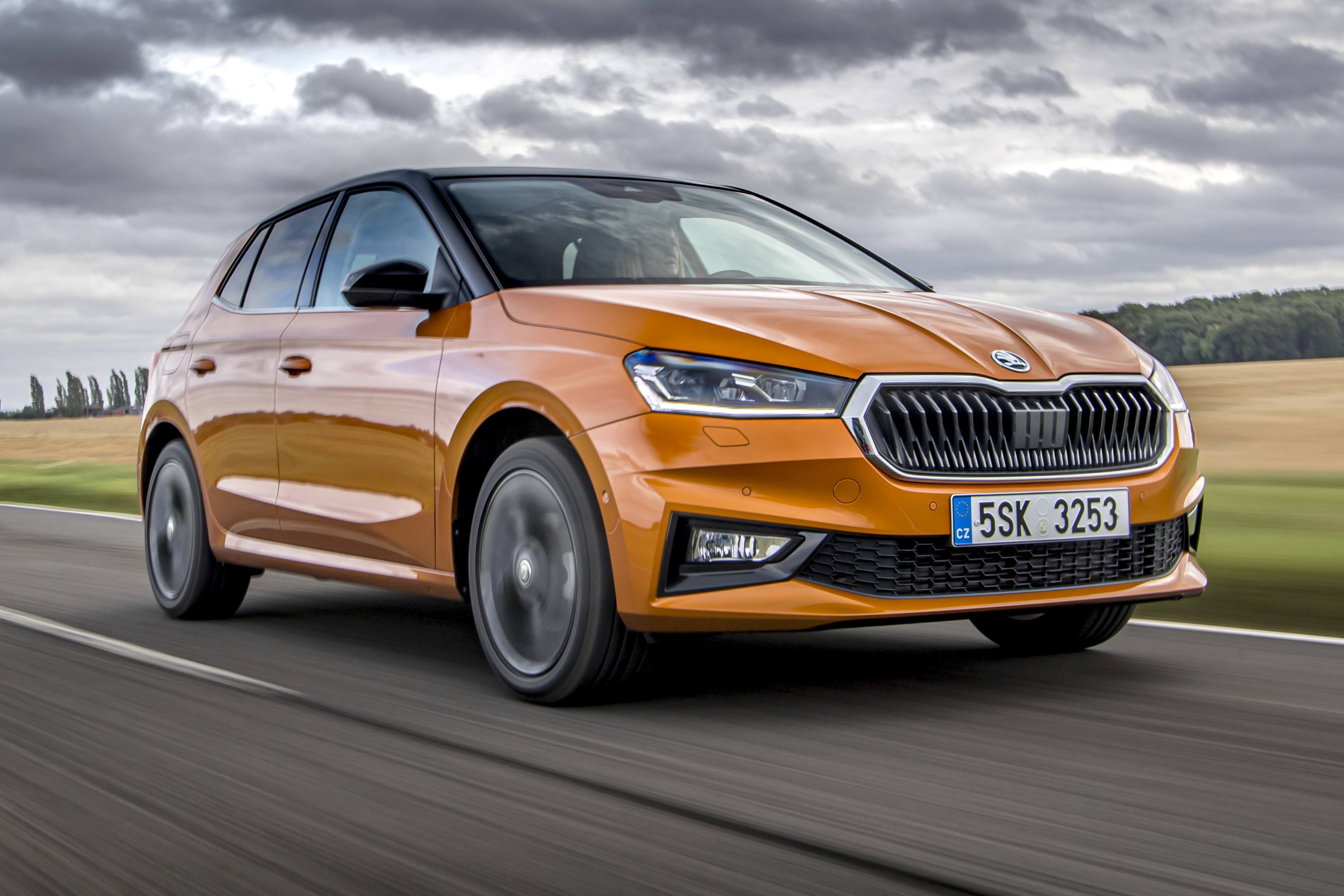 Skoda Fabia
The latest Skoda Fabia has grown up, standing out in the small car sector for its extra length and interior space. The boot is vast, at 380 litres, and rear legroom is impressive; those in the front won't have to slide their seats forward to free up extra inches. The most affordable 1.0-litre MPI 80 engine is OK, but we prefer the TSI turbo versions – although all engines are super-smooth and refined. Every Fabia gets a smart set of alloy wheels, and you can choose a contrasting black roof with matching alloys as a no-cost option. Air conditioning is also standard, as is touchscreen infotainment and a matching colour driver's display.
How well-equipped are the cheapest small cars?
Gone are the days when cheap small cars had a cheap and not-very-cheerful specification. You'll struggle to find one these days that doesn't come with alloy wheels, while air conditioning and touchscreen infotainment are standard fit across virtually the entire sector. Even the cheapest small cars get a good amount of standard safety technology as well, both to protect you in the event of an accident, and help you avoid one in the first place.
How safe are cheap small cars?
Car manufacturers rarely cut corners when it comes to safety. Nearly every model in our guide to cheap small cars has a strong Euro NCAP crash-test result, while modern legislation means every car needs to come with standard technology including autonomous emergency braking, ESC stability control and a user-selectable speed limiter. You can buy a cheap new small car in full confidence that it won't let you down on the safety front.
Can you get a cheap small car with hybrid technology?
Hybrid technology can be expensive, but there are cars available that deliver it at a relatively low price point – such as the Toyota Yaris and Honda Jazz. Suzuki makes great play of the mild hybrid system available in all Swift models, which can be yours from around £15,000. Generally, the extra tech and batteries of hybrids mean they are more expensive than the cheapest small cars, but you can still find some bargains if you hunt hard enough.
More small car guides
More expert car guides