Best first car 2022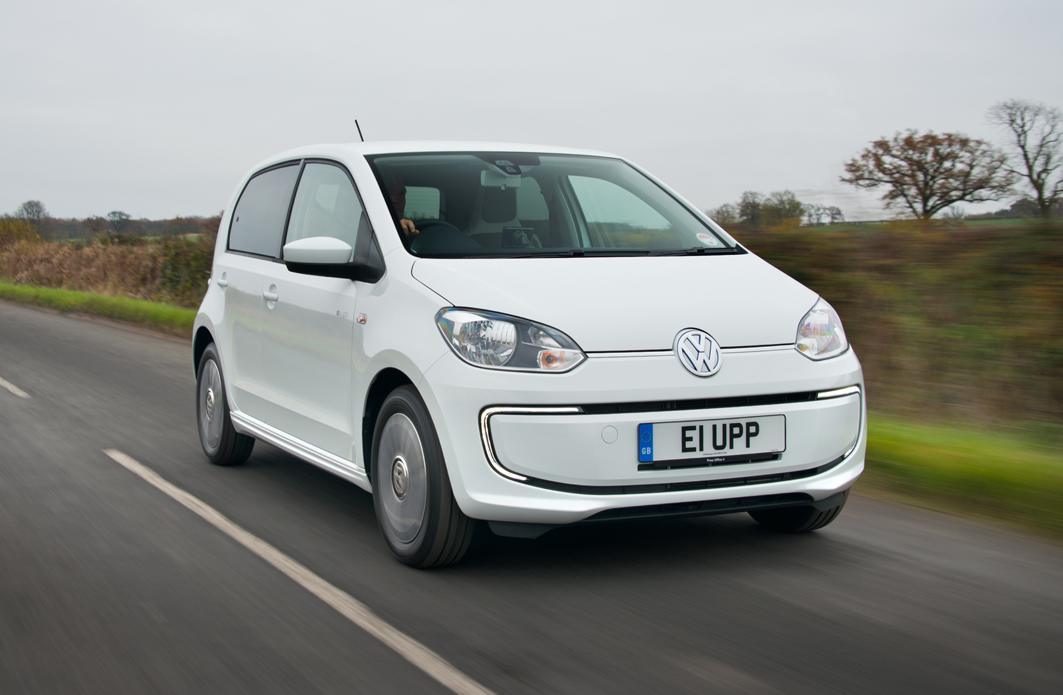 Your first car is a rite of passage – the first vehicle you'll drive without someone sitting next to you watching your every move and telling you which way to turn.
Because drivers will be relatively inexperienced, it's important for first cars to be simple and straightforward. The very fact that you don't have someone sitting alongside you means it's helpful for the car to be compact and undemanding to drive.
But it shouldn't be boring. It's your first car, for goodness sake. It should have a bit of verve, a touch of style, something standout so you can announce to the world you've arrived.
On a more mundane level, first cars should ideally be fuel-efficient and cheap to run. They will likely have small engines and sensible power outputs to help keep insurance ratings down. Ideally, they'll also be cheap to repair should the inevitable ding or dent occur.
Most people never forget their first car. Look back on it fondly by choosing one of the best first cars on sale.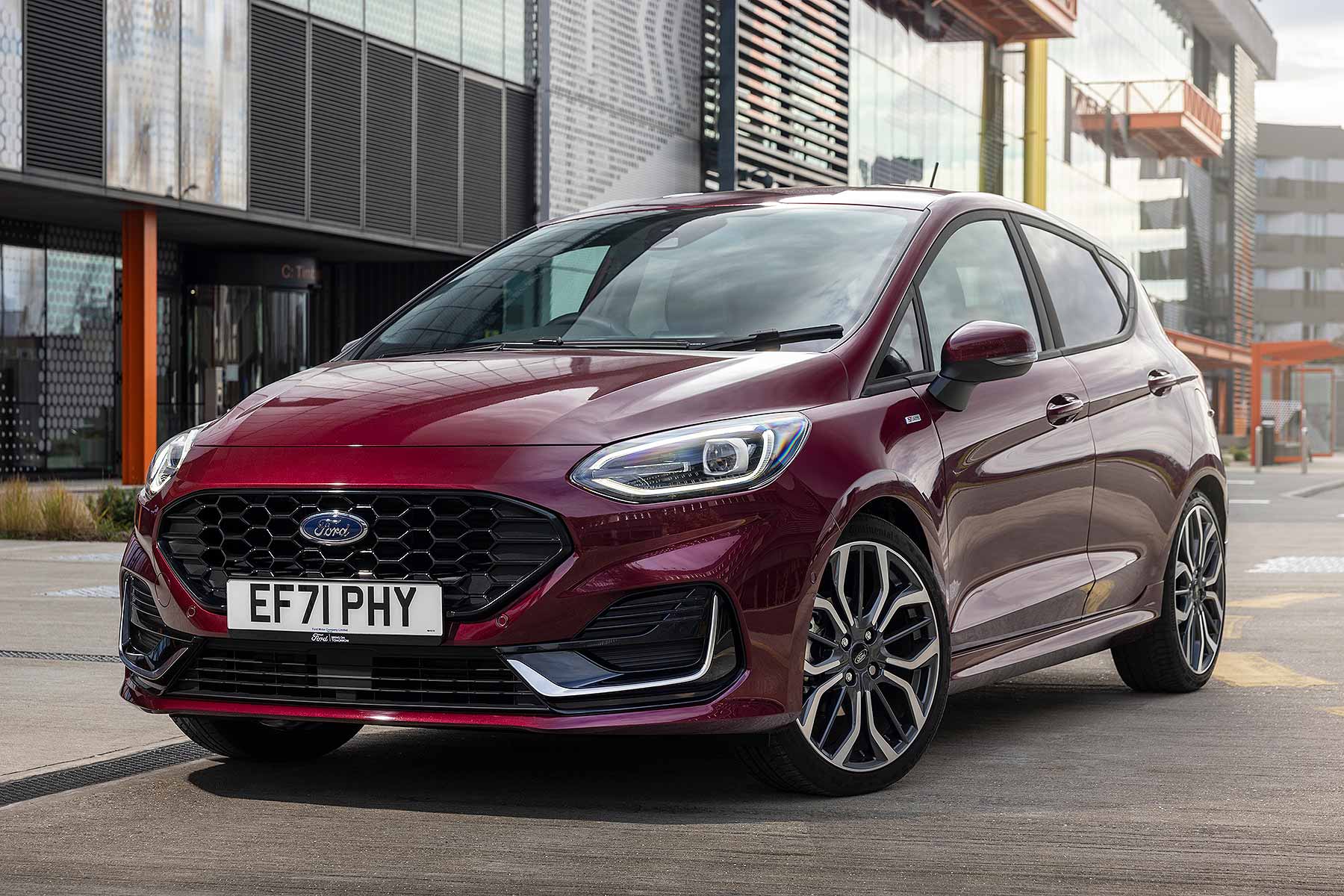 Ford Fiesta
The Ford Fiesta has been a great first car for decades, holding the hands of millions of motorists as they make their first steady steps towards driving on their own. The entry-level Trend version has everything a new driver could wish for, such as kerb-proof 15-inch steel wheels and an 8.0-inch touchscreen with Apple CarPlay and Android Auto connectivity. The 1.1-litre petrol engine has an insurance-friendly 75hp, while the manual gearbox will be the finest you've ever experienced. The Fiesta also handles like a dream, with beautiful poise and a sophisticated ride, while the 2022 facelift adds a touch of extra on-road presence.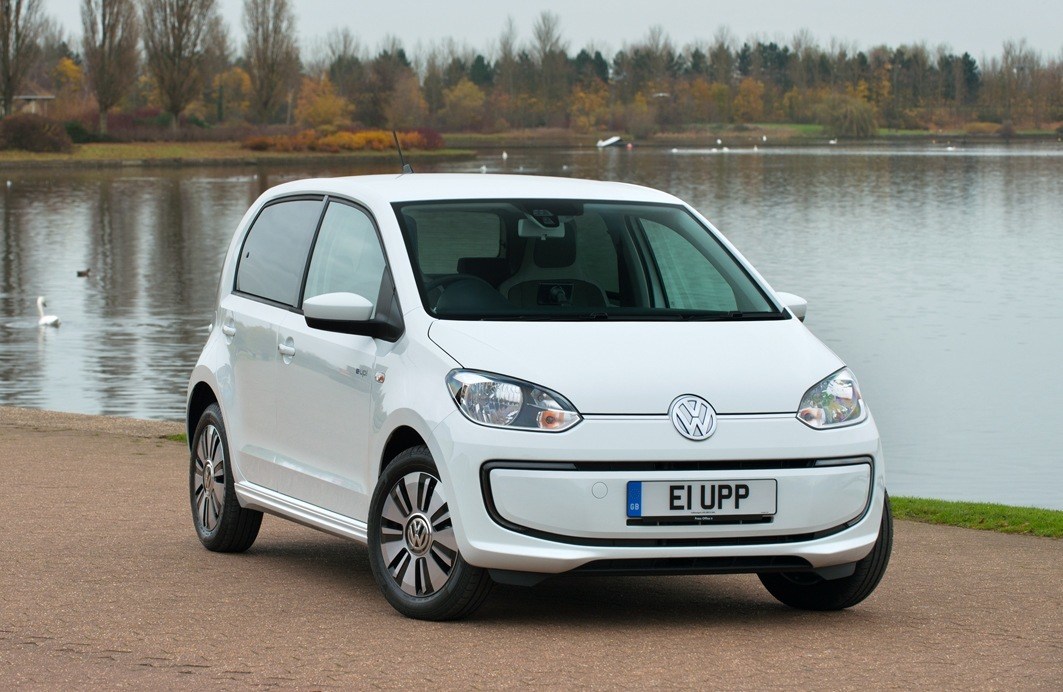 Volkswagen e-Up
If you're looking for your first car, you might be more conscious than some about the environmental impact of motoring. You may want an electric car, but think they're too expensive; the Volkswagen e-Up aims to prove otherwise. It costs from around £24,000, making it one of the more affordable EVs. And although you'll pay more per month than for an equivalent petrol car to buy it, you'll save a fortune in fuel costs. It has an electric driving range of almost 160 miles, so you won't have to worry about charging it up, and the five-door practicality makes it a useful car to live with.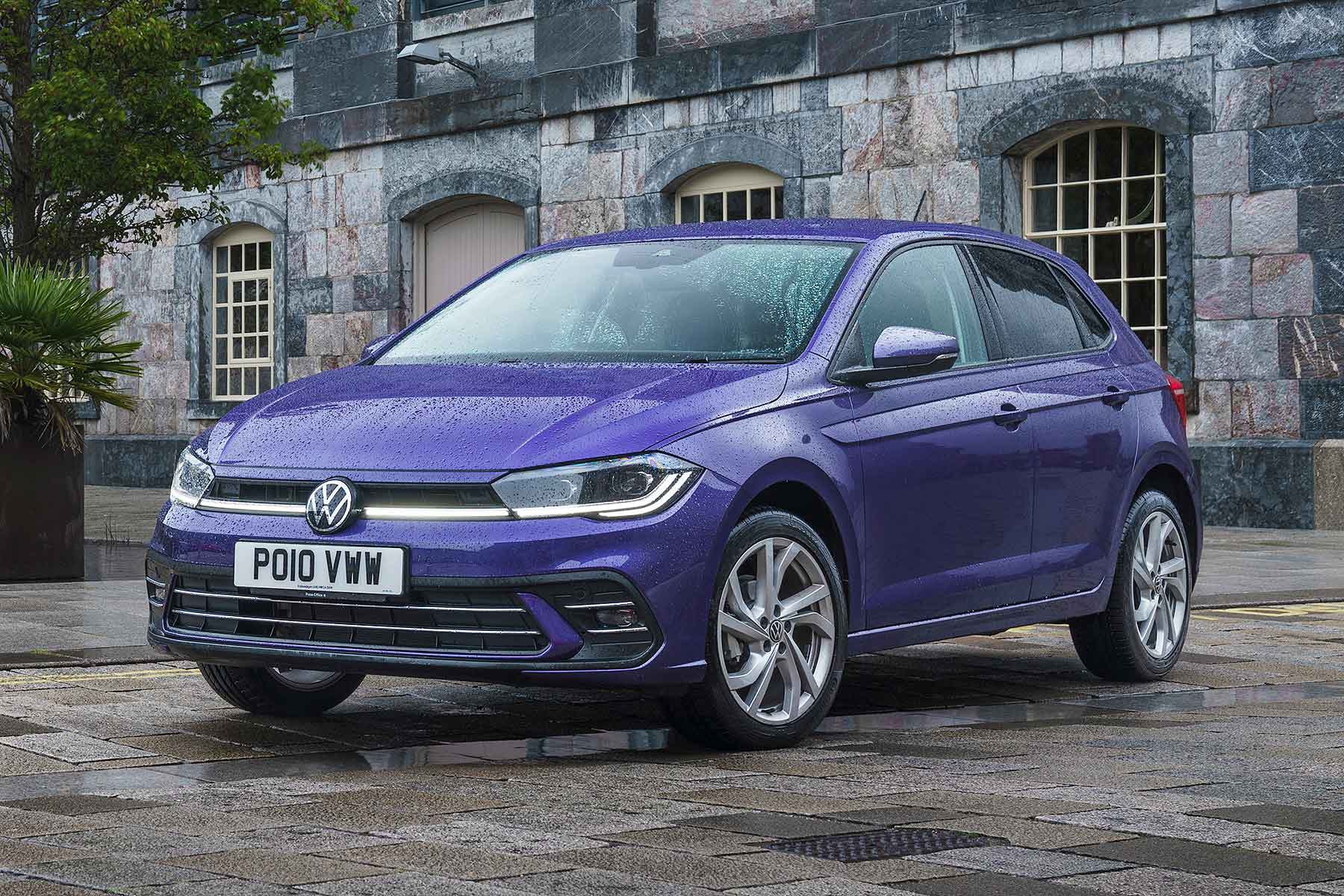 Volkswagen Polo
The Volkswagen Polo is the classic desirable first car. If parents are looking for a car to treat their children, chances are the Polo will be high on the list. It is safe, sensible, reliable and robust – everything a new driver needs in their first car. The latest one, freshly facelifted, also has an extra dose of style, with bright LED headlights at the front and cool new tail lamps. All grades are well equipped, with a high-mounted touchscreen and digital driver display, and the 1.0-litre 80hp engine is insurance-friendly. Safety systems are comprehensive, including autonomous emergency braking and even a driver drowsiness detector.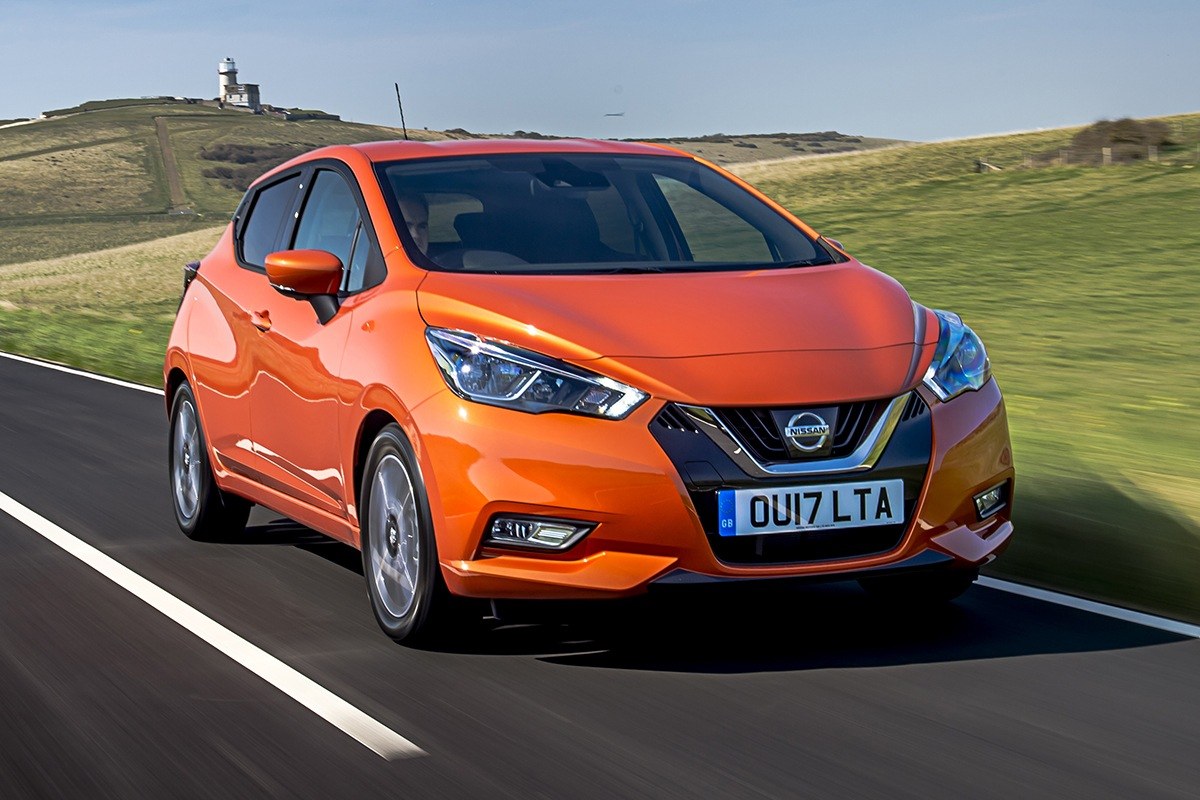 Nissan Micra
The Nissan Micra appeals as a first car because of its low insurance ratings. It's also both well-priced and well-equipped, with the entry-level Acenta featuring a 7.0-inch touchscreen, air conditioning and even cruise control. The Micra's angular styling is distinctive, particularly at the front where it has a bold grille and swept-back lines. It's more simple and straightforward inside, with clear controls and big dials, plus it has the robust quality of a bigger model such as the Nissan Qashqai. Because prices are competitive alongside rivals, you might be able to stretch to the Micra N-Sport grade, which offers hot hatch-like styling, black exterior trim and 17-inch alloy wheels.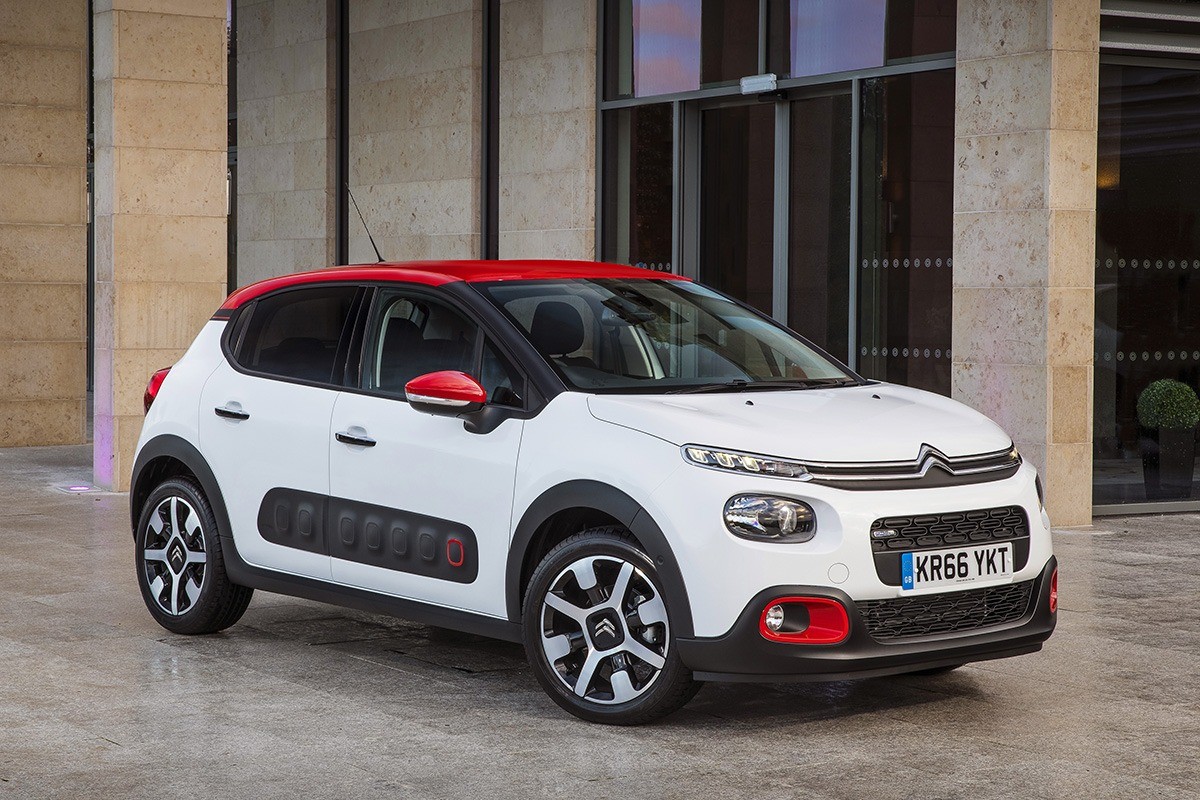 Citroen C3
The Citroen C3 features here first and foremost because of its sheer affordability. The French firm had already wowed supermini buyers with the excellent value of the C3 C-Series model. Now, it's going one better, with the C3 You! variant. This costs just £12,995, many thousands less than something like a Ford Fiesta, yet still comes with a punchy 82hp 1.2-litre turbo engine. It also has cruise control, front foglights and electric windows, although it does lack standard air conditioning; new drivers will have to go retro and wind the windows down in the summer. Next-up C-Series grade does have air-con, plus a 7.0-inch touchscreen and 16-inch alloy wheels, yet still costs less than £15,000.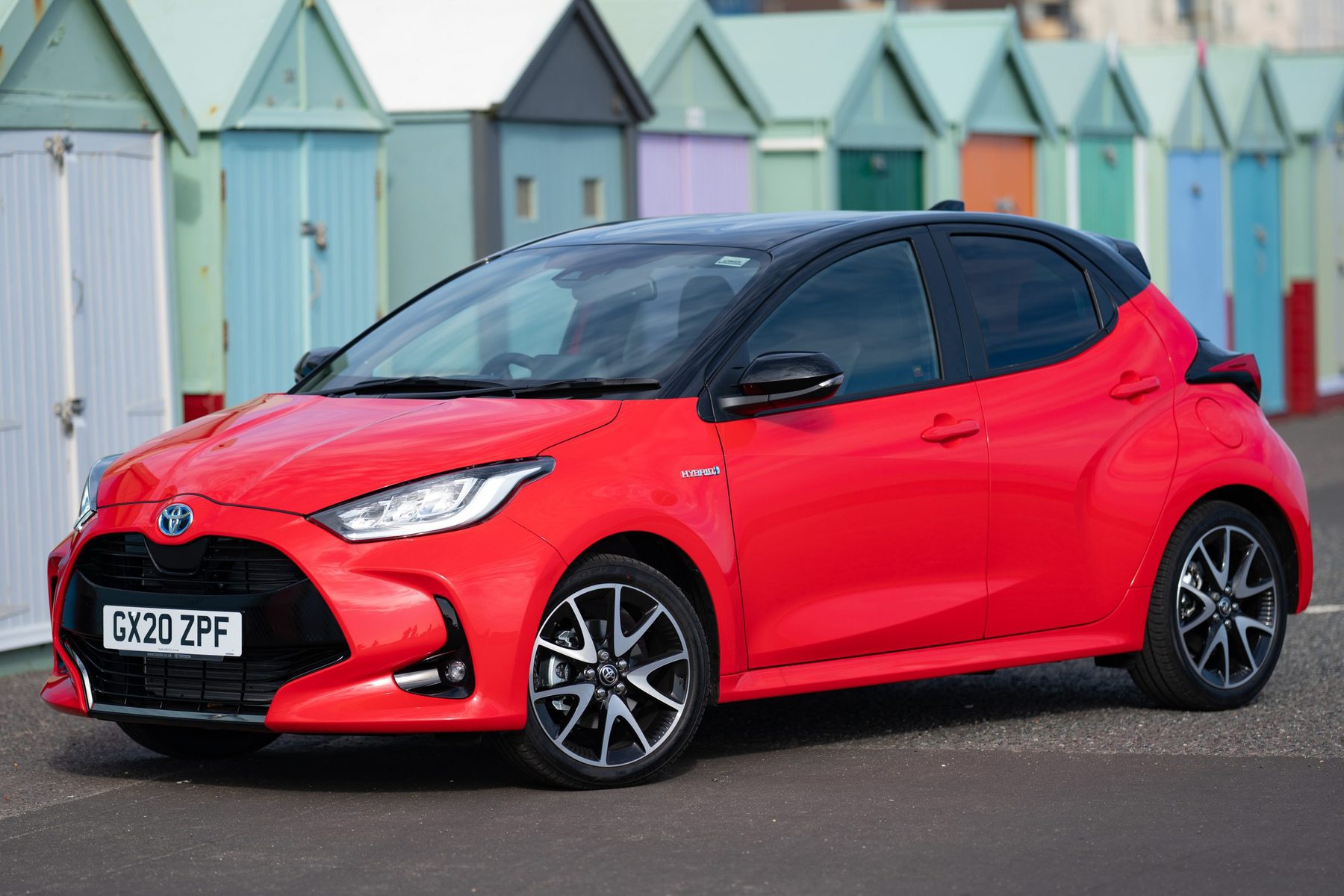 Toyota Yaris
The Toyota Yaris is a great first car for new motorists (or their parents) to buy, particularly if they are safety-conscious. When it was tested by Euro NCAP a few years ago, the Yaris became the most highly rated supermini you can buy, with a winning combination of passive protection in the event of a crash, plus active safety tech to help you avoid an accident in the first place. It comes as standard with a hybrid petrol-electric engine, which delivers a good amount of silent EV motoring without the need to plug it in. A CVT automatic transmission is also standard, making it that bit easier for new drivers learning their craft in their first car.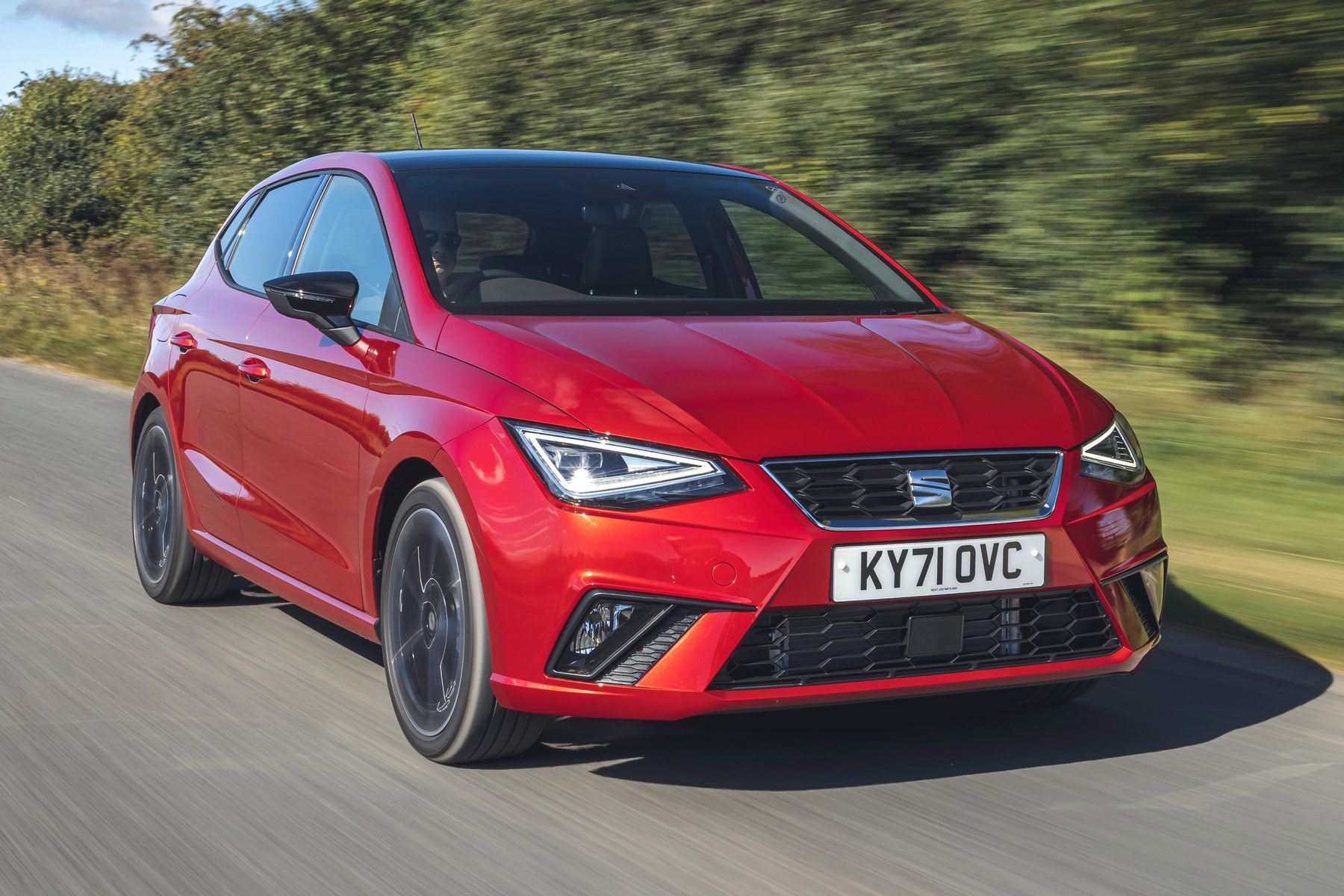 SEAT Ibiza
SEAT boasts one of the youngest customer bases of any brand in Europe. Youngsters love this fashionable Spanish car company, and the Ibiza supermini boasts smart styling and a neat interior. It's recently been facelifted, with richer detailing on the outside and a big lift in terms of fit and finish inside. The infotainment system is better integrated, and we love the new illuminated air vents. Choose the lower-power engines and you'll be rewarded with more affordable car insurance, while buying an Ibiza is made easier than with some brands thanks to SEAT's fuss-free 'Easymove' initiative. Even metallic paint is included in the price.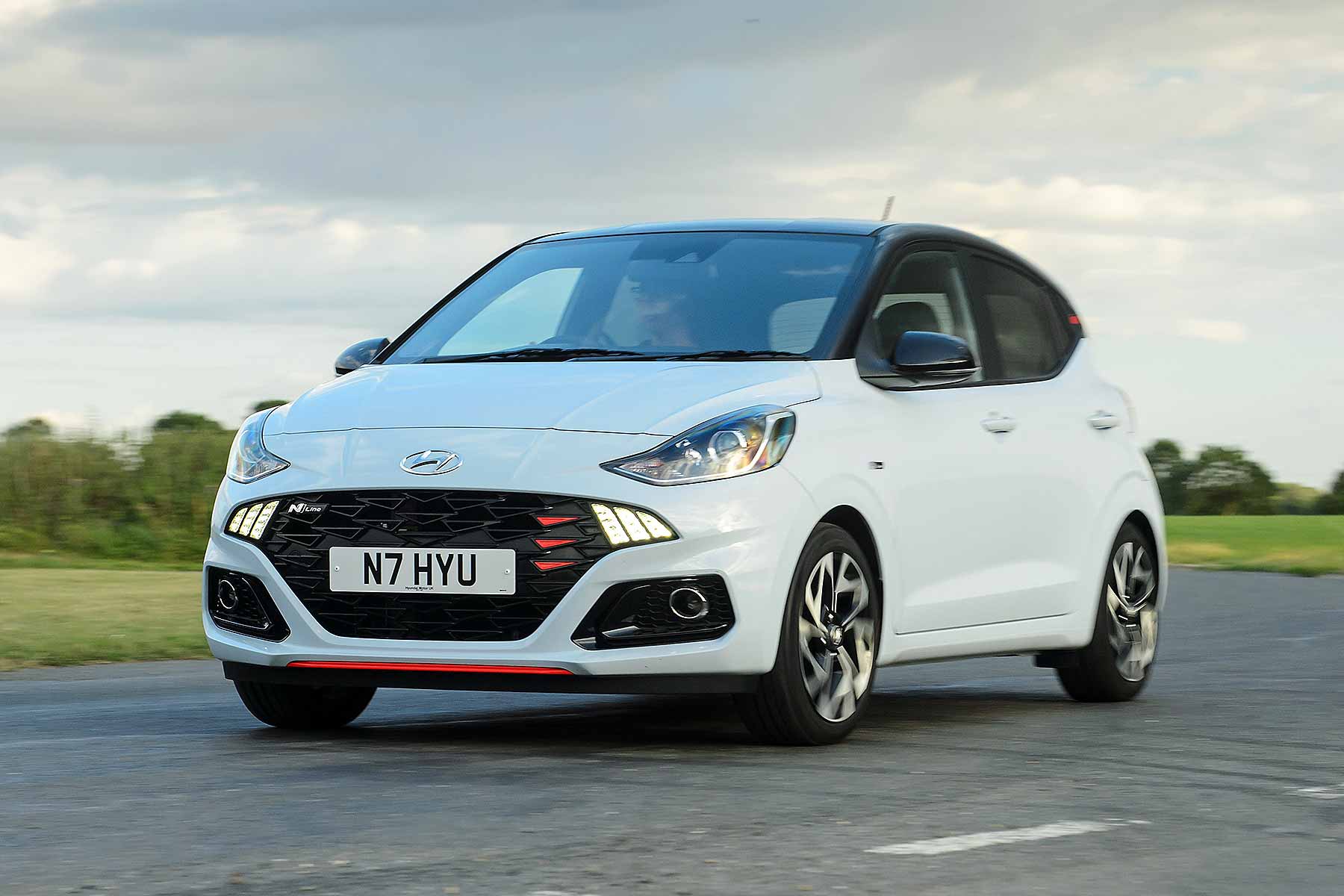 Hyundai i10
The Hyundai i10 is a city car-sized model, with more compact exterior dimensions than something like a Ford Fiesta. It's easier to park and simpler to thread through congested streets. It's no less roomy inside, though, with excellent packaging giving a spacious feel up-front and a surprising amount of space in the rear – even for adults. The boot isn't a bad size, either. Thanks to its light weight, the 1.0-litre engine has just enough power, and this also means it's both cheap to insure and easy on fuel. Hyundai's excellent five-year, unlimited mileage warranty is a standout draw, too.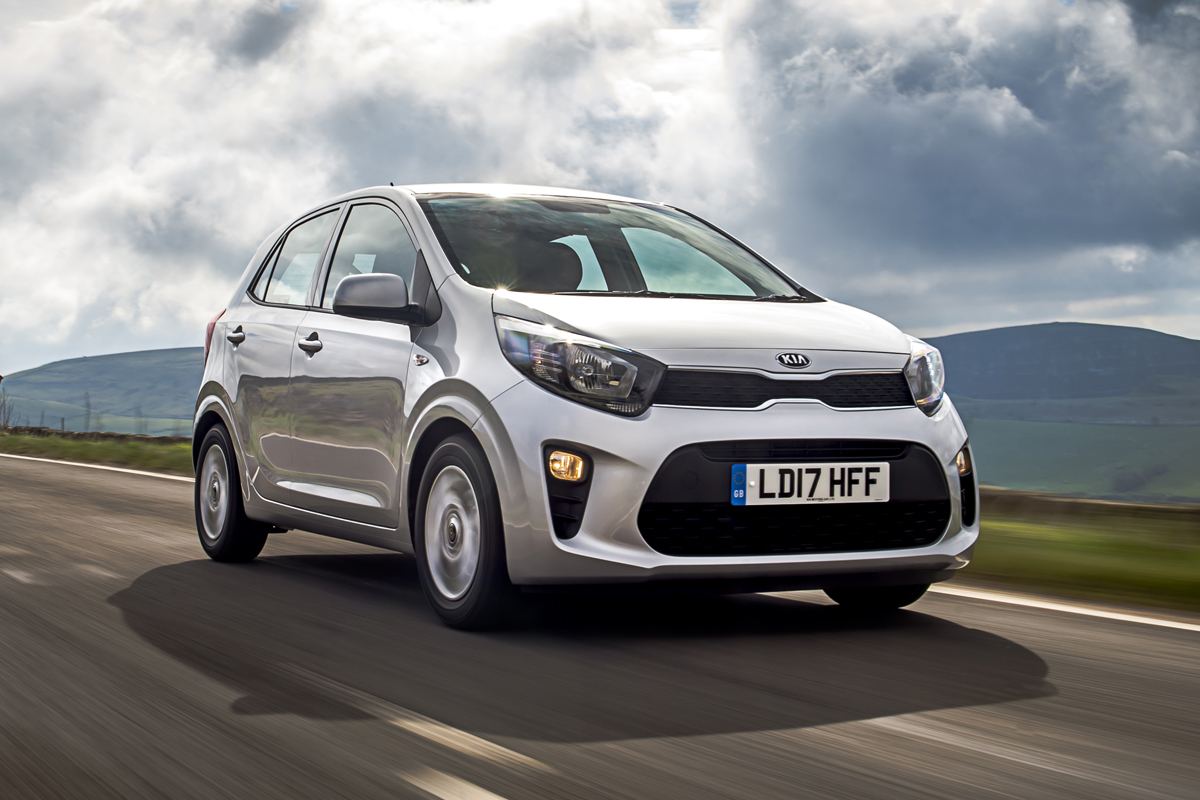 Kia Picanto
If you're looking for a first car with the longest warranty available, look no further than the Kia Picanto. It is covered by the manufacturer for a full seven years and 100,000 miles – just the thing to give reassurance to new drivers hoping their first car will be ultra-reliable. The Picanto is a sporty-looking car, particularly in GT-Line grade, and you can get it both with a manual gearbox and two-pedal automated manual, which does the gearshifting for you. Sweet and effortless to drive, the Picanto is an appealing city car that will make life easier for new motorists.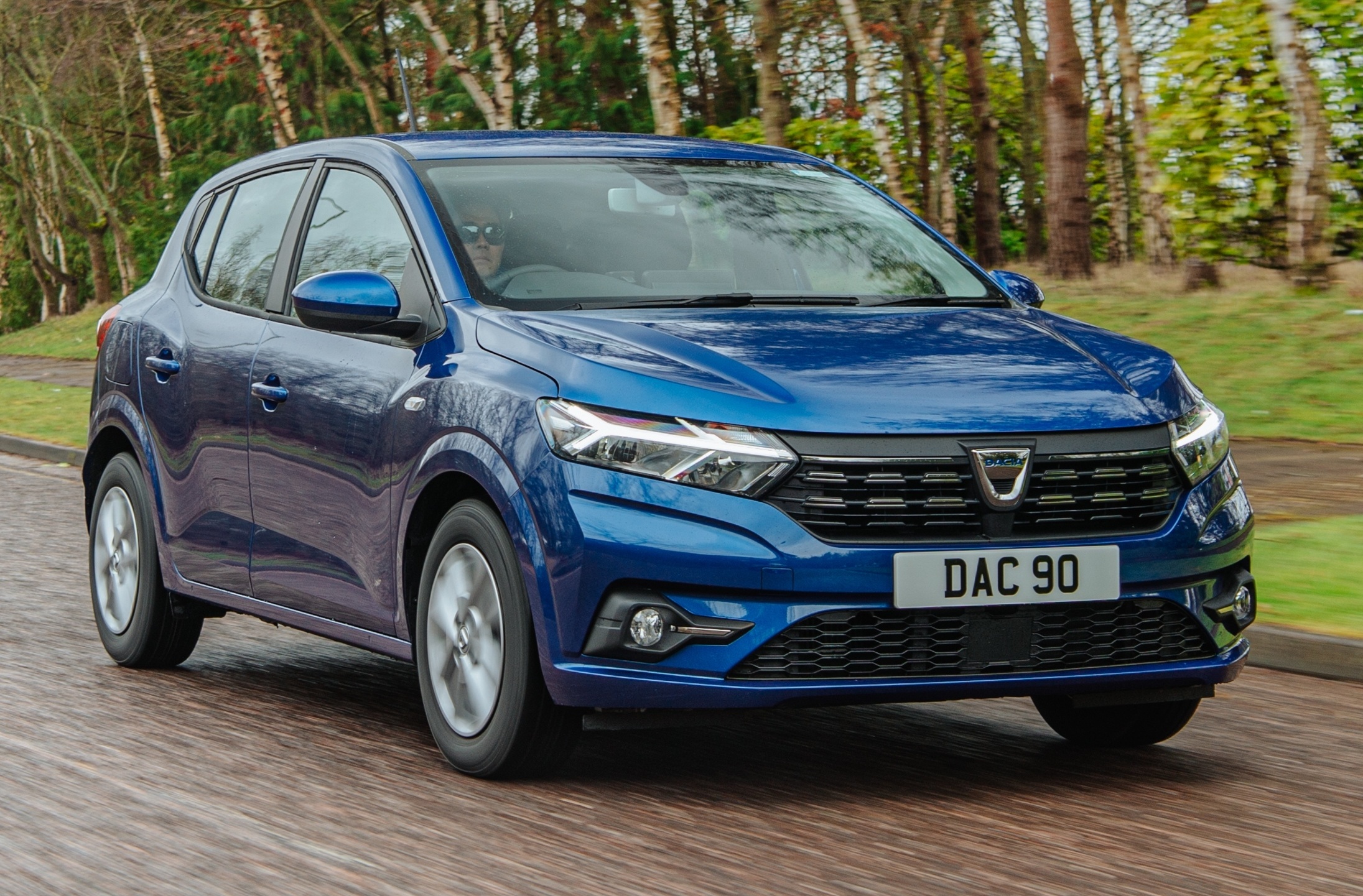 Dacia Sandero
The Dacia Sandero is worth considering as a first car simply because it's so affordable. Prices start from well under £12,000, which buys a brand new supermini-sized five-door car with a decent level of standard safety kit, electric windows and even air-con as standard. It's so affordable, most people move up to mid-spec Comfort grade, to get a better amount of equipment for a price that's still a bargain. The 1.0-litre turbo engine is super-efficient, so it won't cripple you in terms of running costs, while Dacia has a great reputation for reliability – which bodes well for hassle-free long-term ownership.
What is the cheapest first car to insure?
The cheapest first cars to insure are those in the lowest insurance groups. These run from 1 to 50, with 1 being the most affordable. Cars that fall into a group 1 insurance rating include the Volkswagen Polo, SEAT Ibiza and petrol-engined Volkswagen Up, although most of the car ranges here include a low-power model that has very affordable insurance. Other factors that help keep insurance costs down include a decent amount of active safety assistance tech, plus low repair costs.
How roomy are the best first cars?
The days of packing people into a tiny classic Mini are long gone. These days, all first cars are far roomier than models of old, with five-door practicality and spaciousness that means those in the front don't have to slide their seats forward to accommodate the legs of people in the rear. Models such as the Volkswagen Polo and Ford Fiesta also have roomy boots, and folding the rear seats down creates a useful space that is tailor-made for moving to and from university.
Are the best first cars expensive to buy?
You don't need to spend a fortune to get a great first car. The Dacia Sandero is ample proof of that, with prices starting from less than £12,000. Even by used car standards, that's a bargain, never mind when it comes to new cars. The Citroen C3 is also well-priced, with a bargain model for those who can do without air-con, and another version with cooled air still available for under £15,000. Even the Ford Fiesta offers a value-priced entry-level Trend version, proving that first cars need not be expensive to buy.
More small car guides
More expert car guides