Best used cars 2022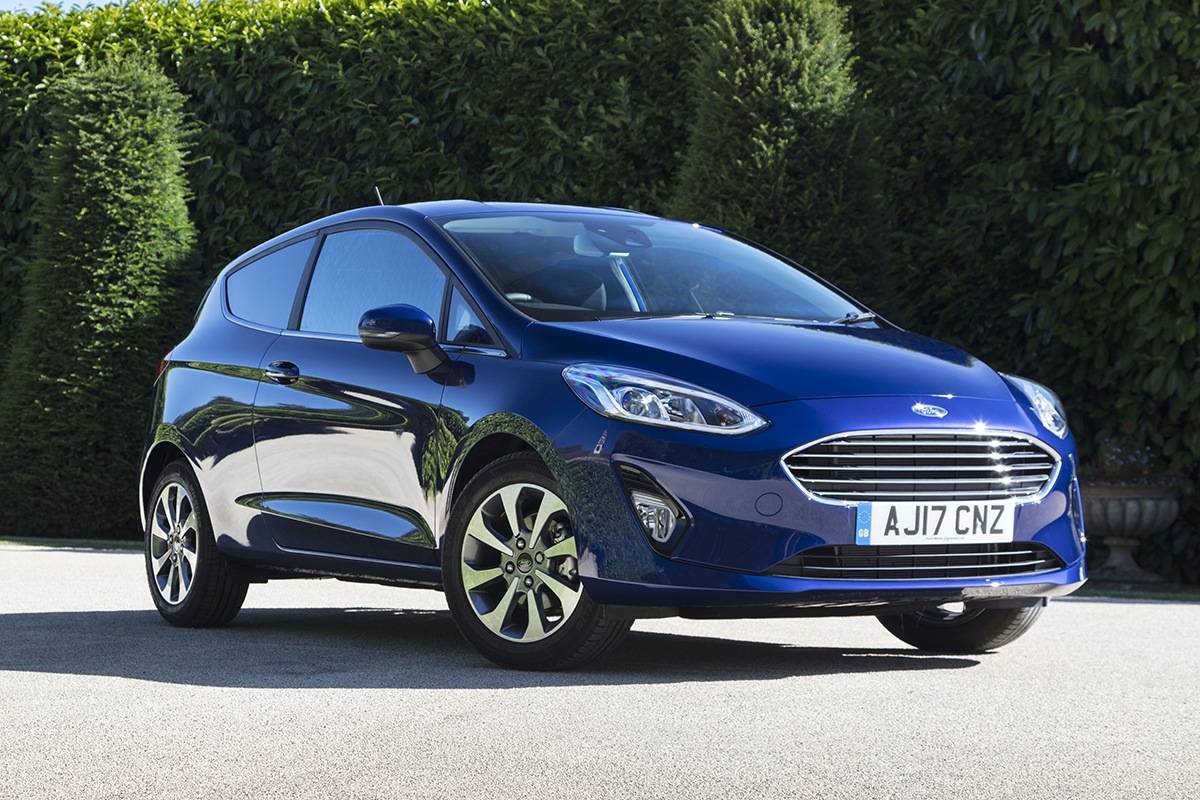 Buying a used car needn't be a game of chance. Although there are thousands of used cars to choose from, it should be possible to narrow the search to just a few candidates.
Start by asking yourself a few questions. How much do you want to spend on a used car? How many seats do you need? Is having a large boot an important consideration? It's also worth creating a list of needs and wants; you're spending good money on a car, so why not make it as perfect as possible?
One of the major benefits of buying a used car is the money you'll save. A car will start depreciating the moment you drive it out of a showroom, so even a nearly-new car will be cheaper than an unregistered example. After three years, a car could have shed as much as 50 per cent of its original price.
All of which is great news if you're buying a second-hand car. Here are some of the best used cars you can buy right now.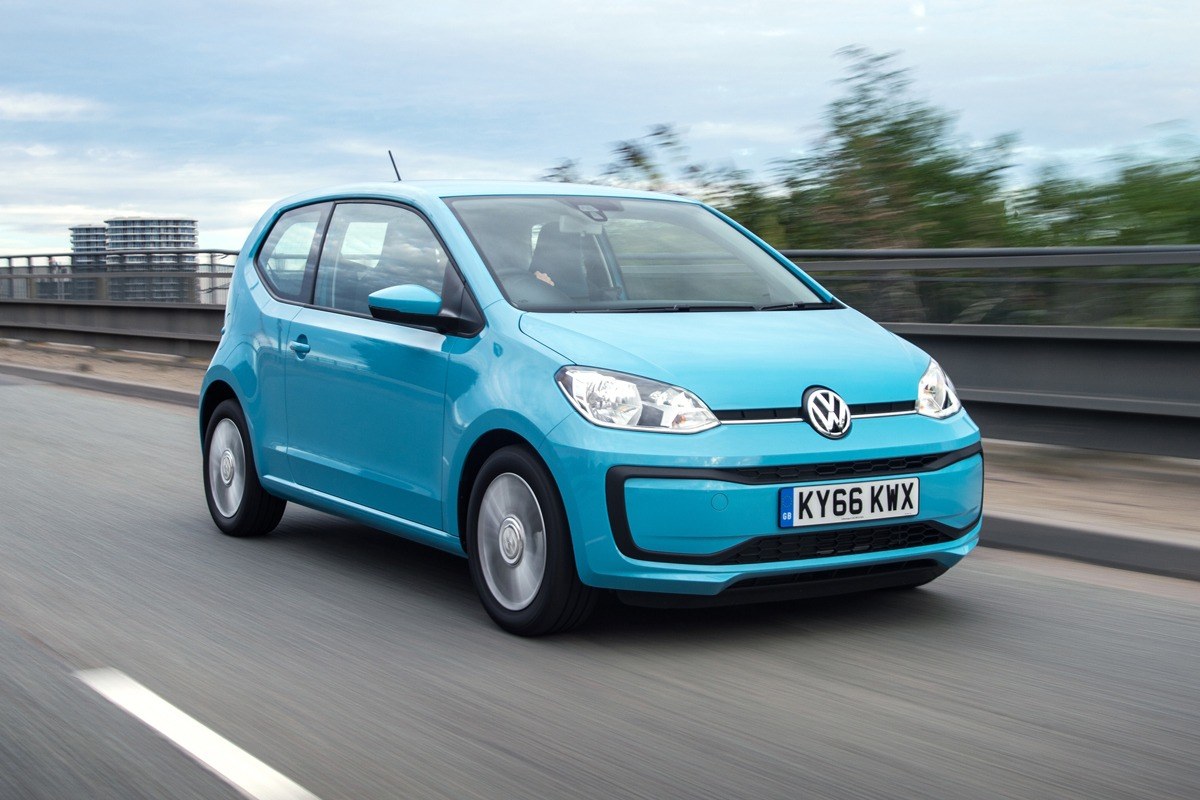 Volkswagen Up
All things considered, the Volkswagen Up is probably the best used city car you can buy. Small and nimble in town, yet just as happy to spend a few hours on a motorway, the Up is also surprisingly spacious. Available with three or five doors, the Up is powered by a range of 1.0-litre three-cylinder petrol engines, including a punchy 115hp version in the GTI. There's also an all-electric e-Up and a range of different trim levels. The Up gets our nod over the almost identical SEAT Mii and Skoda Citigo siblings for its stronger resale values and great image.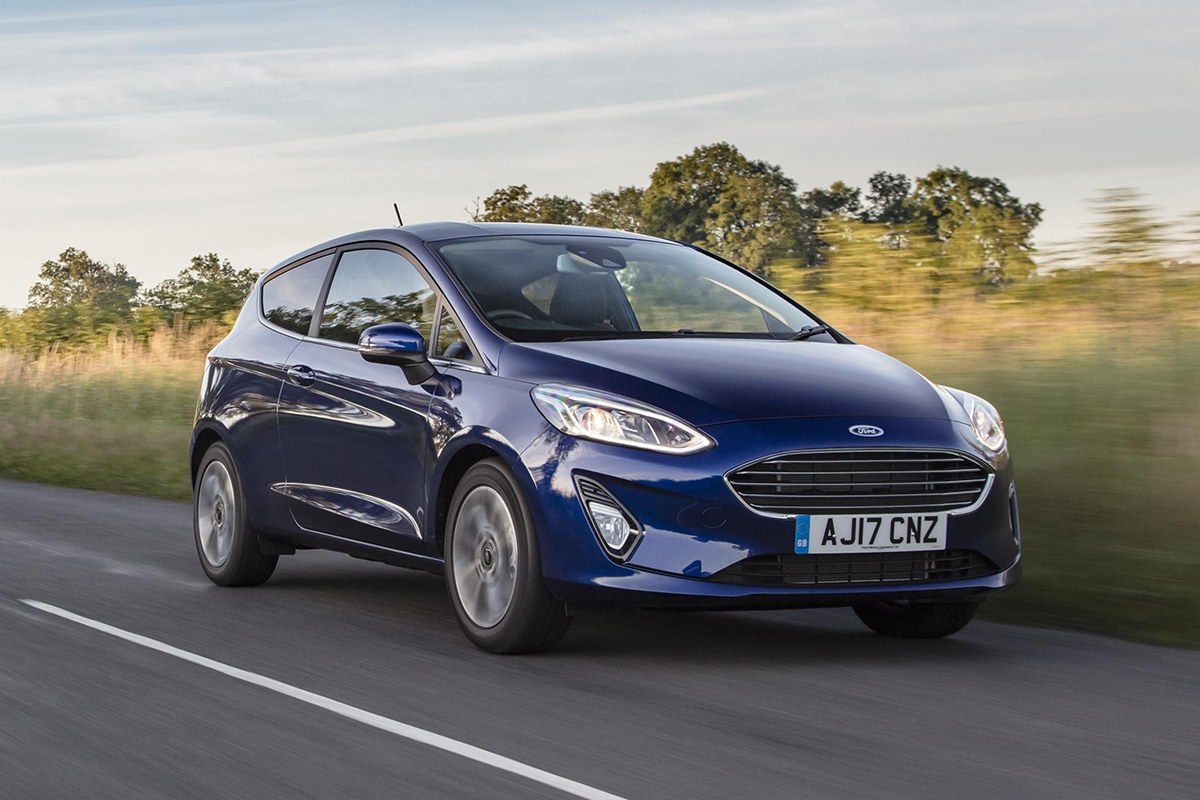 Ford Fiesta
Launched in 2017, the current Ford Fiesta is Britain's most popular new car. This means there are thousands of used Fiestas to choose from, with prices starting from around £7,000. What makes the Fiesta stand out in the crowded supermini sector? The way it drives is one thing, but other factors include low running costs, excellent parts availability and a range of different trim levels. Even the entry-level Style trim boasts air conditioning, Bluetooth connectivity and electric front windows, but you'll have to live with steel wheels. The only engine to avoid is the non-turbocharged 1.1-litre petrol, while the diesel version is rare.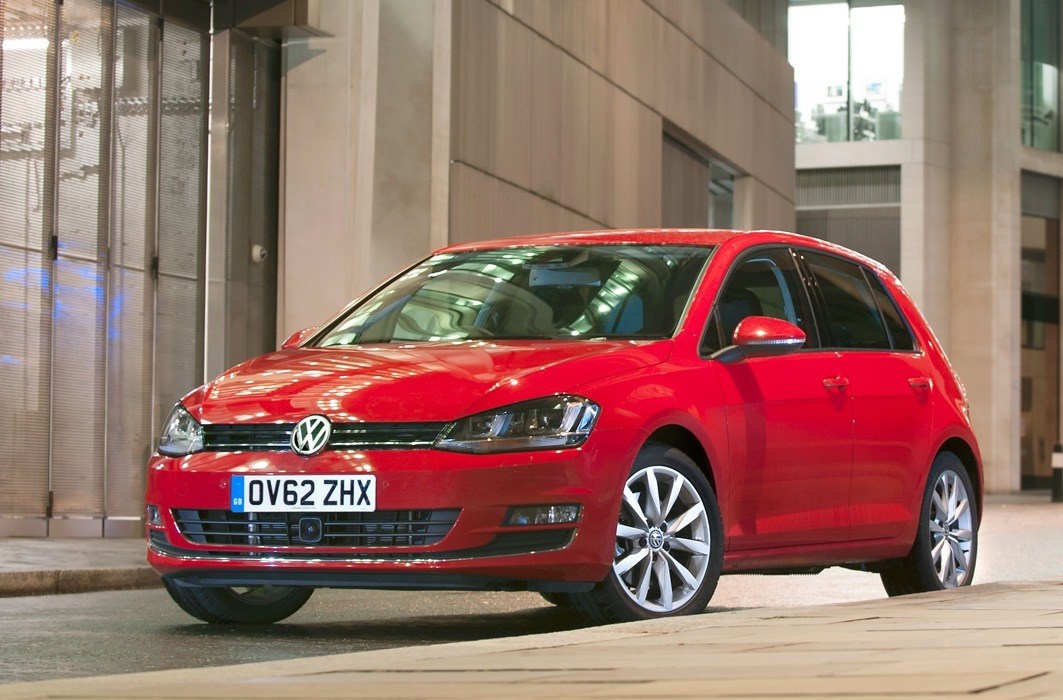 Volkswagen Golf
It's no surprise that people are prepared to pay a premium for the Volkswagen Golf. It feels a cut above its mainstream rivals, with smart, understated looks, a classy interior and a general sense of solidity. Launched in 2013, and facelifted in 2017, the Mk7 Golf is arguably more appealing than the current model. The petrol engines are peppy and frugal, while the diesels deliver exceptional fuel economy. In addition to the three- and five-door hatchbacks, you'll also find a spacious five-door estate. The 1.0-litre TSI petrol would be our choice, ideally in Match spec, while the GTI is arguably the best everyday hot hatch you can buy.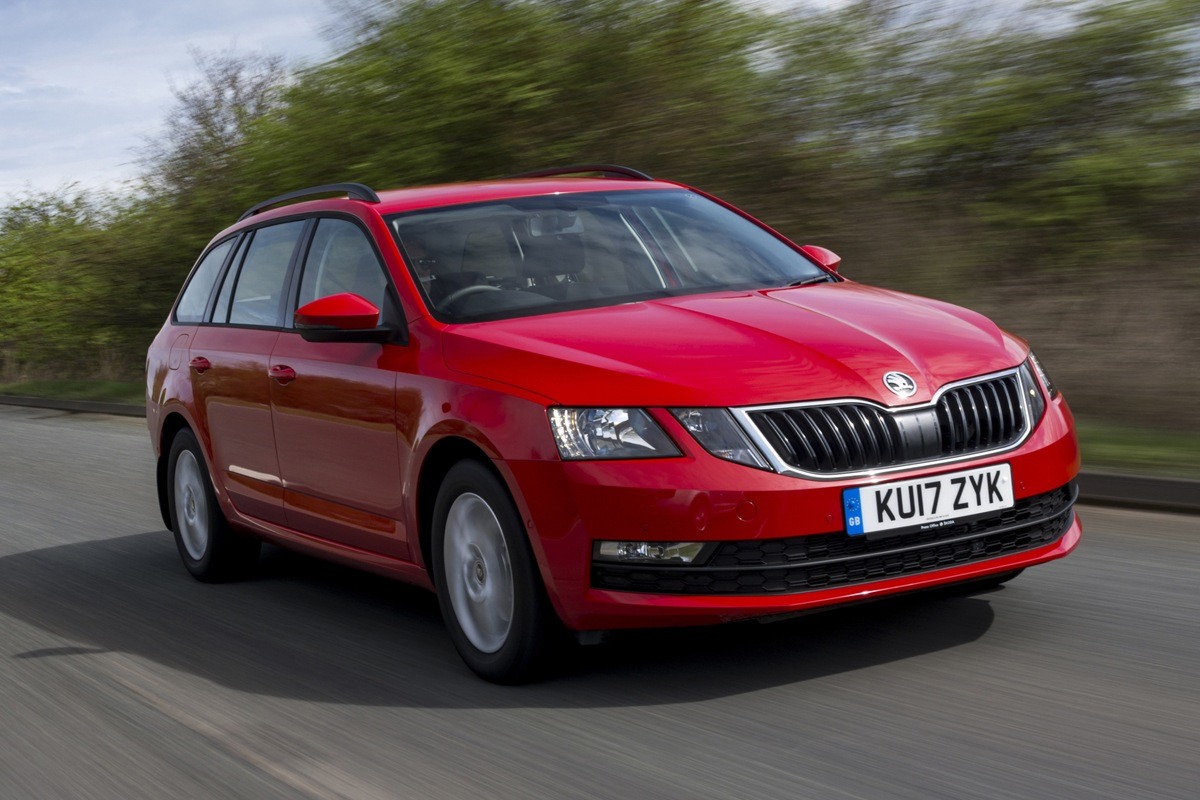 Skoda Octavia Estate
The Mk3 Skoda Octavia arrived in 2013. Sharing its oily bits and platform with the Volkswagen Golf, the Octavia boasts a larger boot and a smaller price than its illustrious sibling. The Octavia Estate offers even more space: up to 1,740 litres of luggage capacity with the rear seats folded down. From basic but perfectly adequate entry-level models to the lavish Laurin & Klement trim, there's a Skoda Octavia for you. There's even a sporty vRS model, with power sourced from 2.0-litre turbocharged petrol and diesel engines. The Elegance and SE L trims offer the best value for money.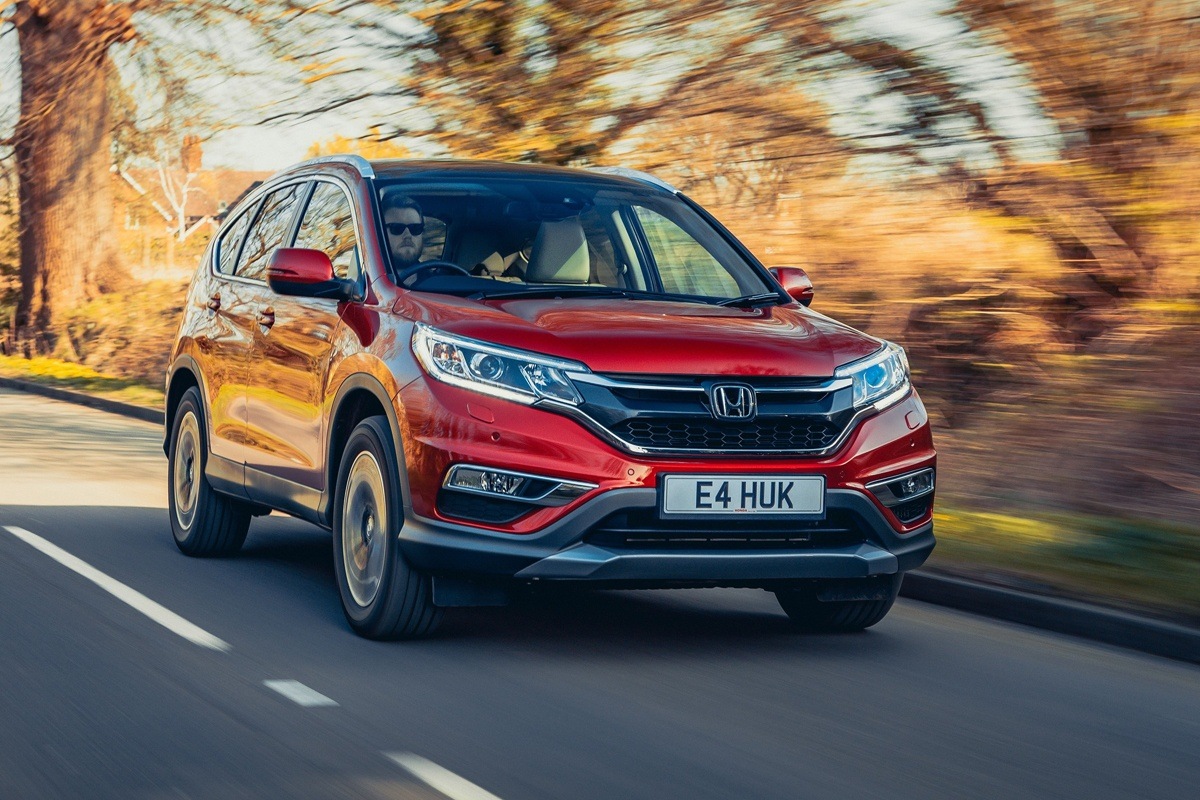 Honda CR-V
Crossovers are all the rage, but the Honda CR-V is one of the least fashionable options in a crowded market. Don't be put off by its lack of image, though, because the Mk4 CR-V (2012-2018) is a spacious, practical and reliable car. The 2.0-litre petrol engine is fine, but the 1.6 and 2.2 diesels are even better, especially if you intend to tow something, such as a caravan. Even the entry-level versions pack the kind of equipment that would cost extra on more premium crossovers, and although it's unexciting to drive, you'll love its comfortable ride and reassuring handling.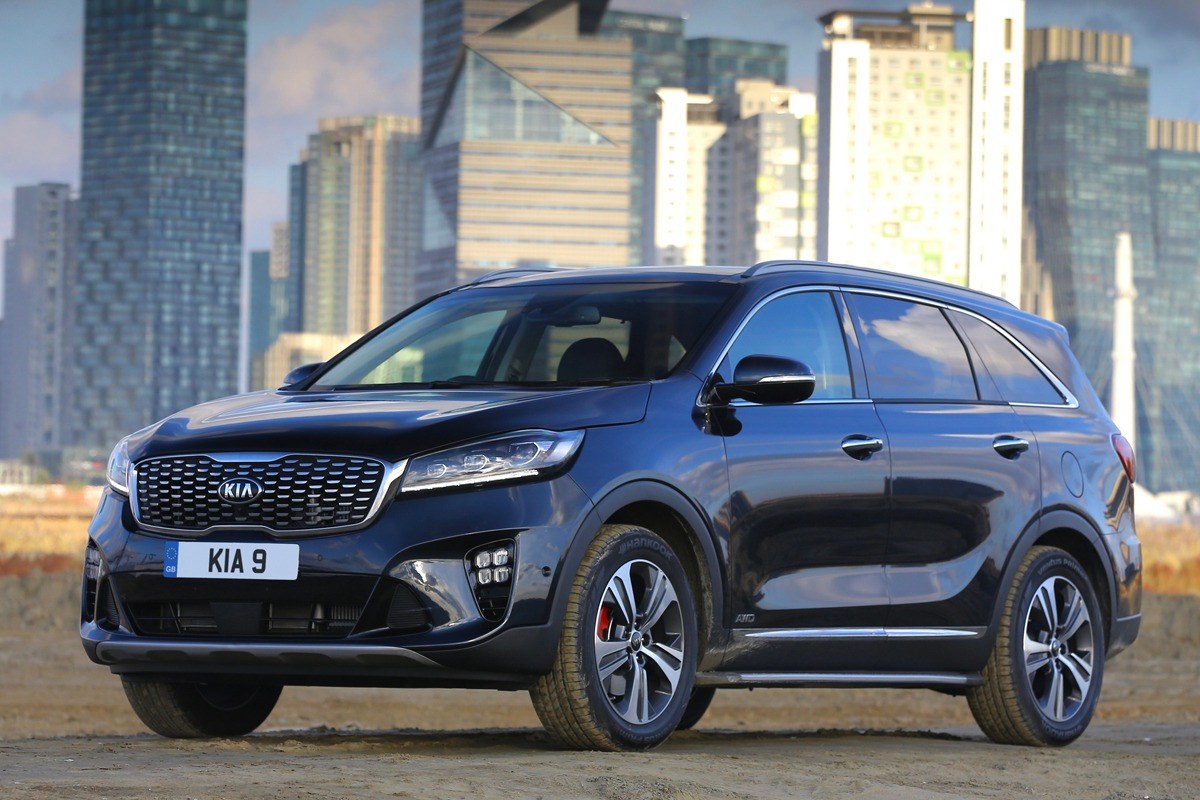 Kia Sorento
Even though the Mk3 Kia Sorento arrived in Britain in 2015, the earliest examples are only just exiting their original seven-year warranty period. If you buy a late version, registered in 2020, you'll be covered until 2027. A little peace of mind when you're buying this seven-seater. There's more to the Sorento than lucky number seven, however, because it boasts upmarket styling, a smart interior, a massive boot and, if you opt for one of the top trim levels, a list of equipment to shame a premium SUV. A punchy 2.2-litre diesel engine and four-wheel drive came as standard.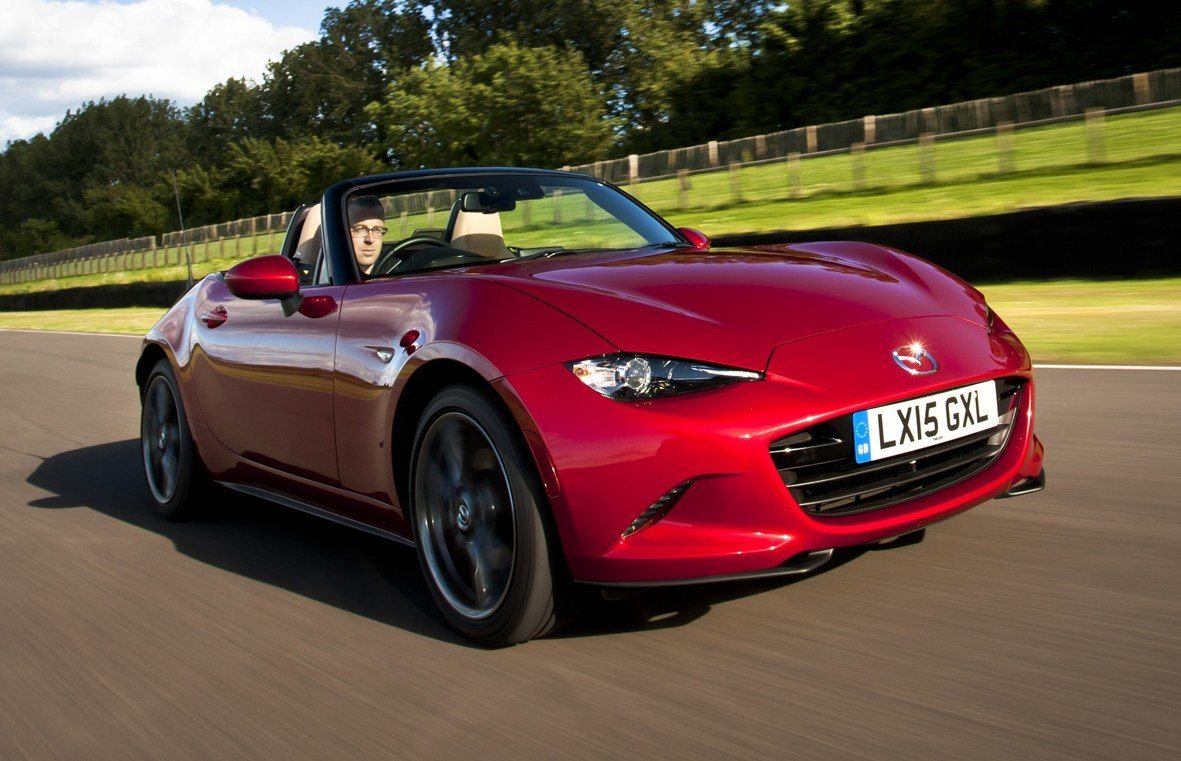 Mazda MX-5
Although the current Mazda MX-5, launched in 2015, is a thoroughly modern sports car, it offers hints of the brilliant original model. It's a sports car you can buy with your head and your heart, because the MX-5 has an excellent reputation for reliability. There are two engines, but don't be too quick to rule out the 1.5-litre in favour of the 2.0-litre. The 132hp 1.5 MX-5 is perfect if you enjoy working the engine and gearbox to get the best from the car. Following an update in 2018, the more powerful 184hp 2.0-litre is the engine of choice, though – it's a modern great.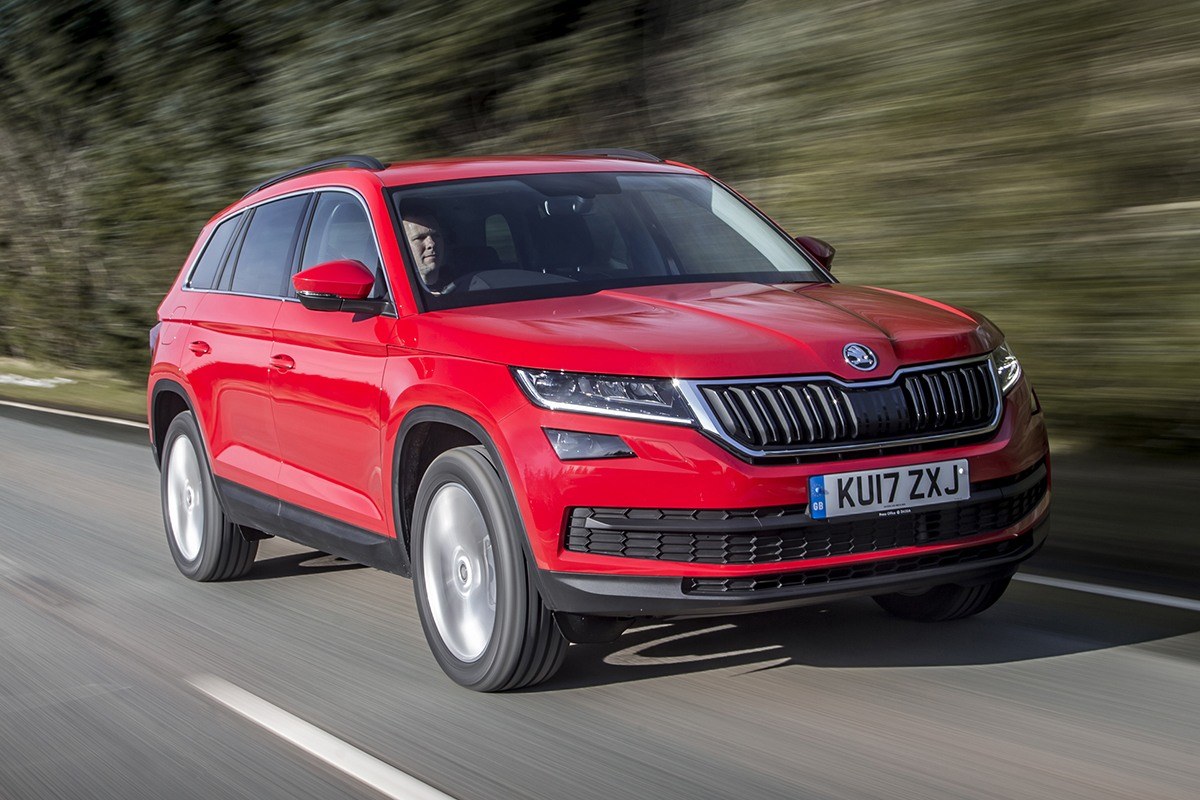 Skoda Kodiaq
We'll cut to the chase by saying the Skoda Kodiaq is one of the best family SUVs you can buy. Launched in 2017 to critical acclaim, the Kodiaq impresses thanks to its blend of practicality, versatility and equipment, not to mention its low price. The earliest examples are available for less than the price of a new Ford Fiesta, which represents incredible value for money. Most people shunned the entry-level five-seater model to enjoy the flexibility of the seven-seat Kodiaq, which offers 270 litres of boot space, even with all seven seats in use. Fold them away and you can increase this to a whopping 2,004 litres.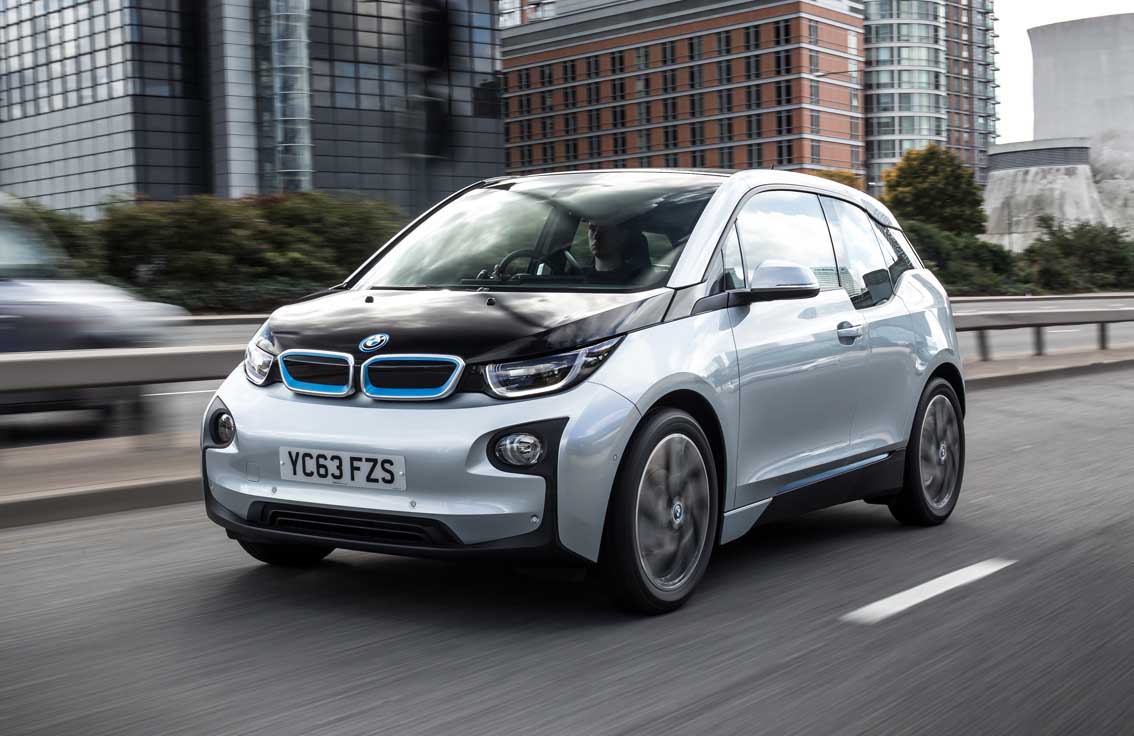 BMW i3
With the way the market is changing, it might be worth switching to electric. Today's electric cars can go the distance and are backed by an expanding charging network. Install a wallbox at home and you might be able to avoid using public charging points. Launched in 2013, the BMW i3 was one of the first premium EVs, and boasted bold styling, an eye-catching interior and superb handling. You shouldn't expect much more than 100 miles of range from an early i3, but you could achieve 165 miles from a later model. There are hundreds to choose from, with prices starting from around £12,000.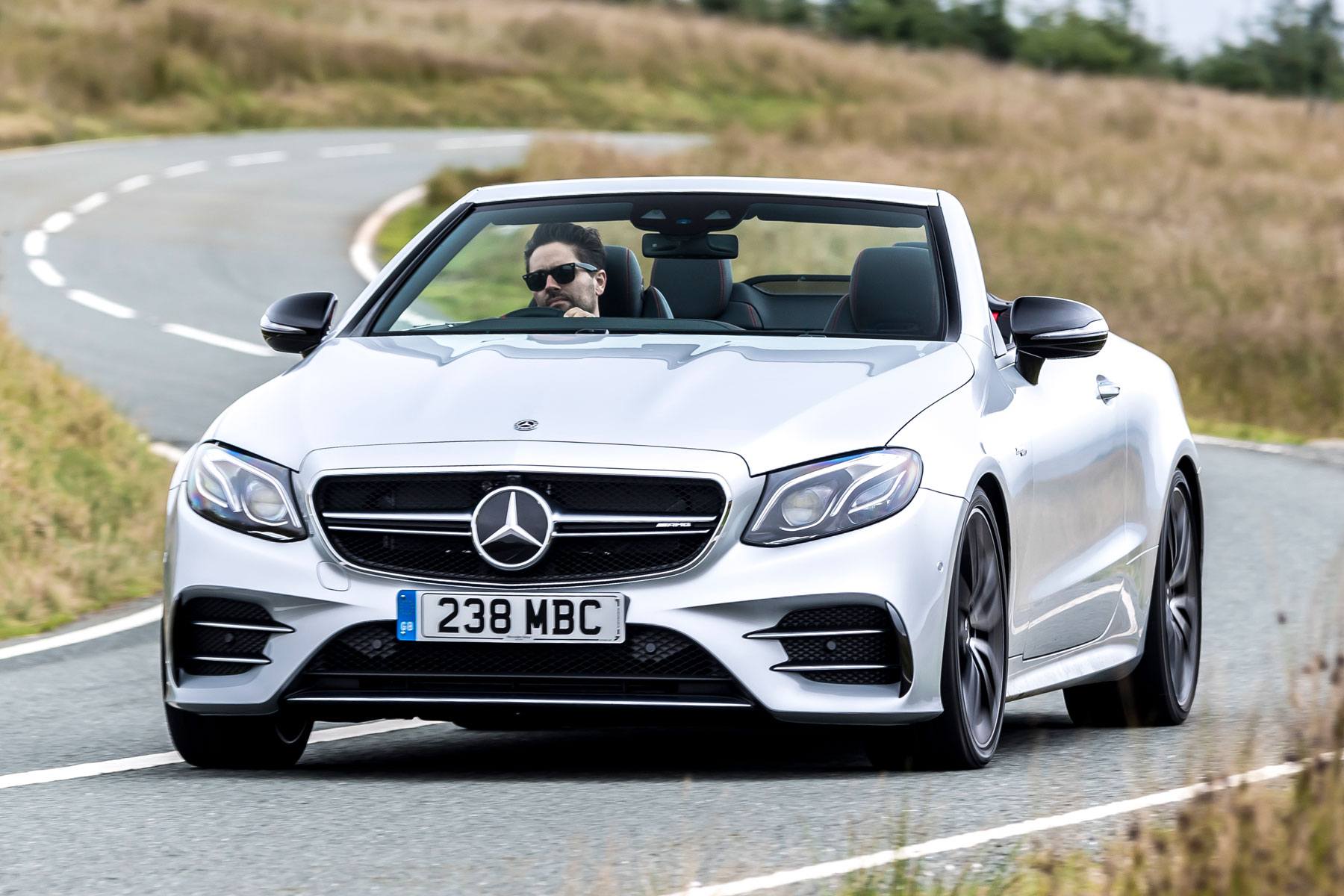 Mercedes-Benz E-Class Cabriolet
If you fancy getting your top off, the Mercedes-Benz E-Class Cabriolet is a convertible for all seasons and all reasons. Large enough to accommodate four adults in comfort, the E-Class Cabriolet feels as luxurious and comfortable as the more expensive S-Class Cabrio. The multi-layer fabric roof folds away in 20 seconds at speeds of up to 31mph, and the boot offers plenty of room for your luggage. Even the entry-level E 220d feels reassuringly upmarket and offers a tempting blend of performance and economy. It's amazing to think all this is available for around the same price as a new Ford Focus.
If you're browsing in the Netherlands, check out our sister website www.heycar.nl for a huge selection of used cars for sale. 
How should I finance my used car?
A lot depends on how much you're spending. If you're buying a used car worth a couple of grand, we'd suggest paying cash. Beyond that, a personal loan could be a great option. You should be able to find a low-rate finance offer, with zero percent deals often available. A zero percent credit card is another option, but you must ensure you settle the figure before the agreement ends. Also speak to a used car dealer, but don't pay over the odds.
Is it worth buying a pre-registered new car?
Dealers and manufacturers use pre-registration tactics to boost their monthly sales figures. It means that, although the car is essentially new, yours will be the second name on the vehicle's logbook. You'll save hundreds, if not thousands, of pounds when buying a pre-reg car, which is probably worth more to you than the kudos of being the first name on the V5 C. That said, you won't be able to pick any factory-fitted options or accessories – what you see is what you get.
Will a used car be covered by the original warranty?
It all depends on the manufacturer in question. Most companies offer a three-year and 60,000-mile warranty, although many manufacturers will extend this via an approved used car scheme. Warranties are transferable to the next owner, which is good news if you're buying something like a Hyundai, Kia or MG. Read the small print, because although Kia covers its cars for seven years, the warranty is capped at 100,000 miles. On the other hand, Hyundais are covered for five years with no mileage restriction.
More used car guides